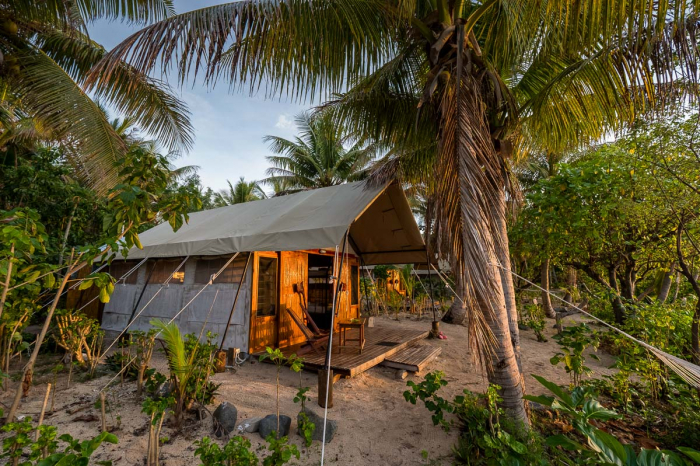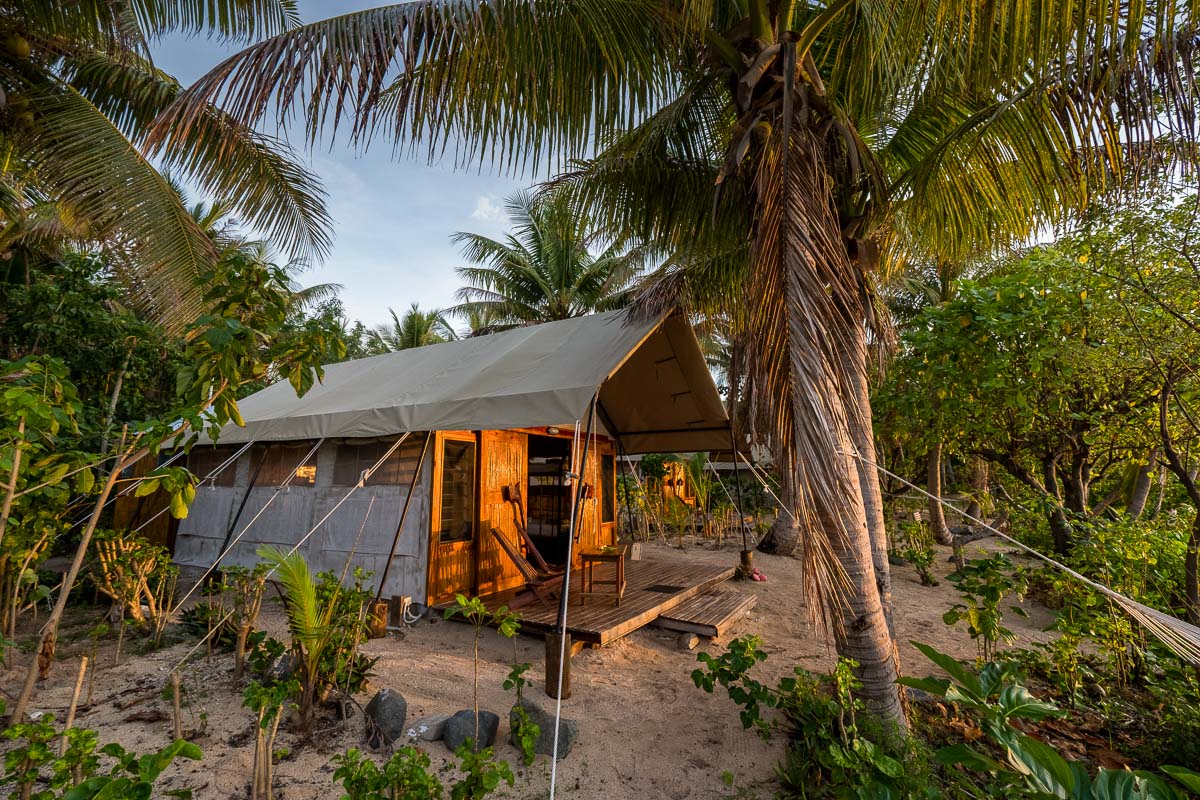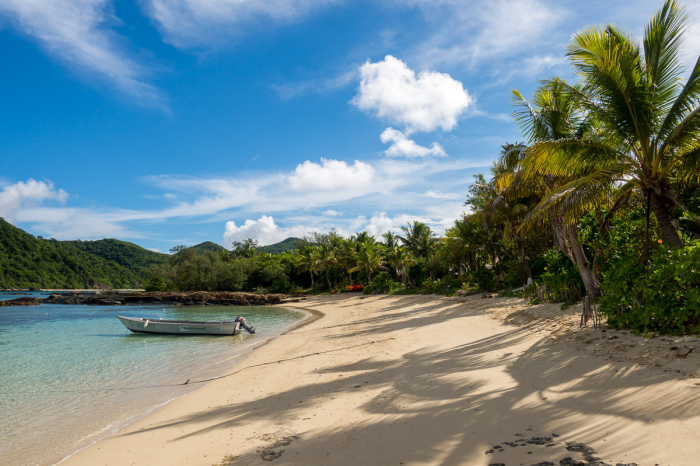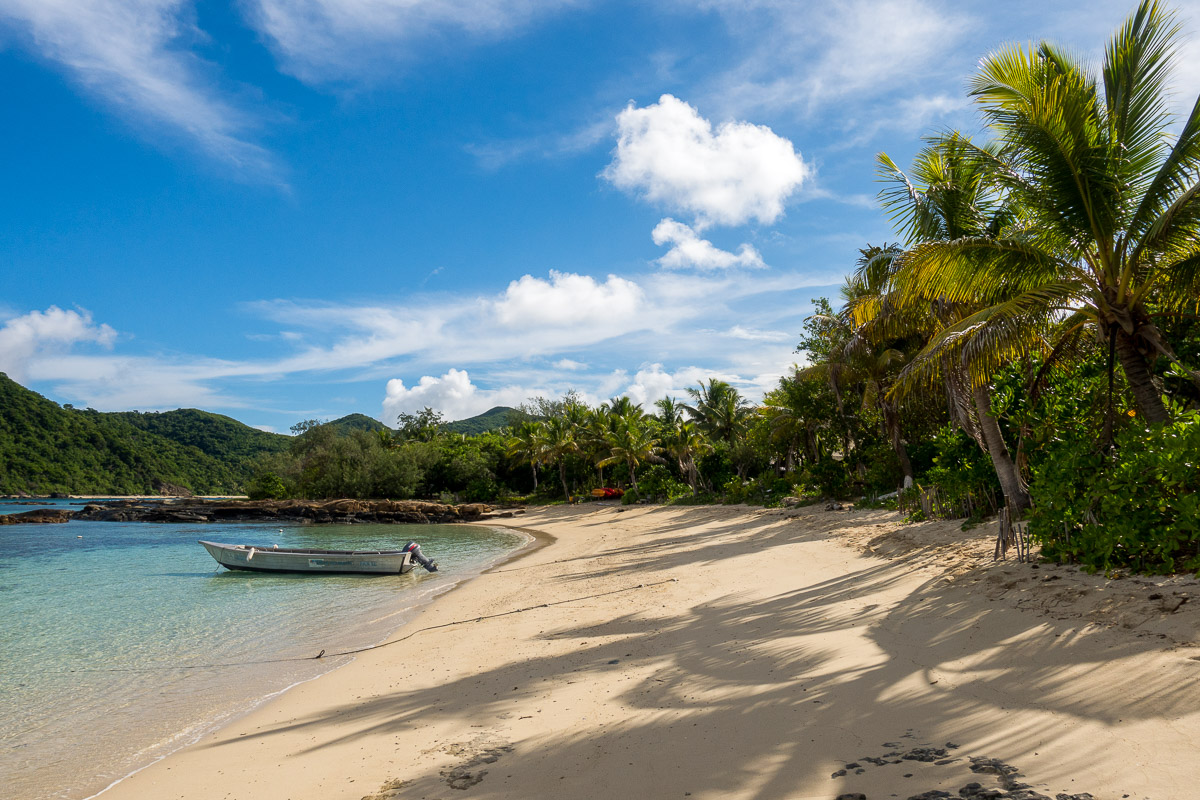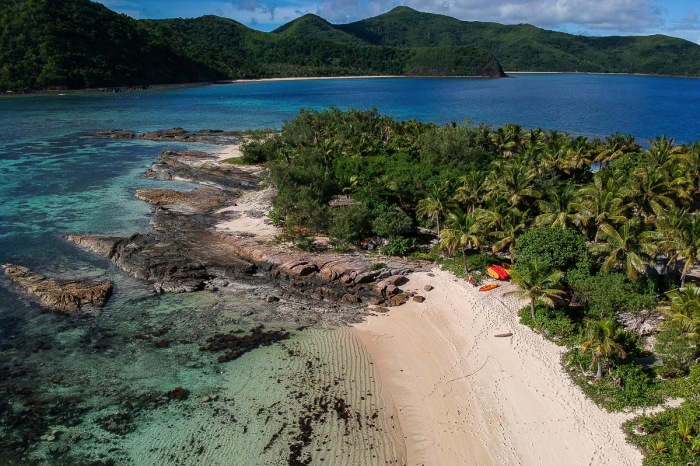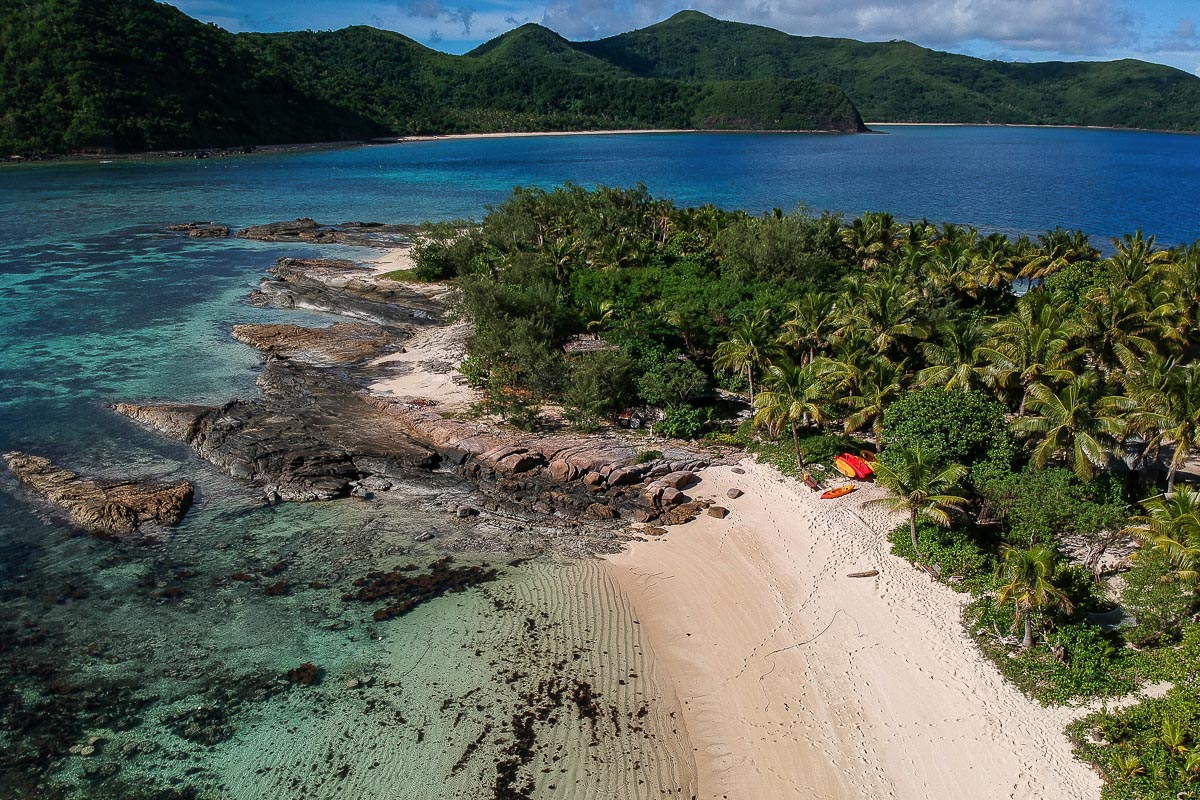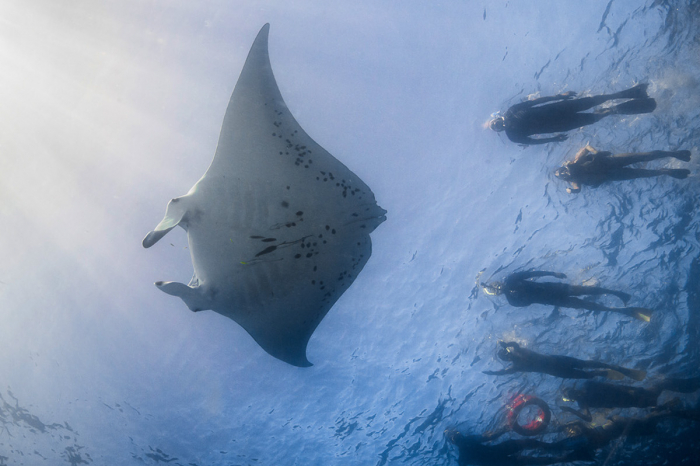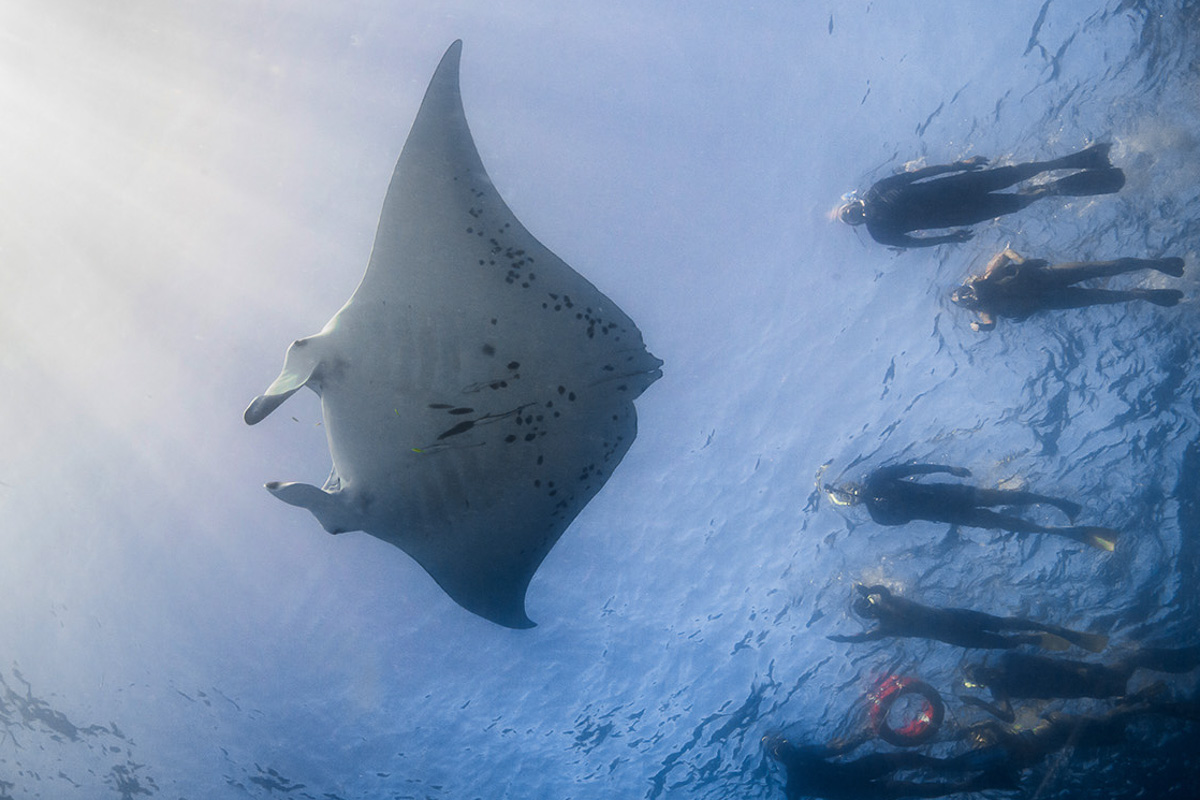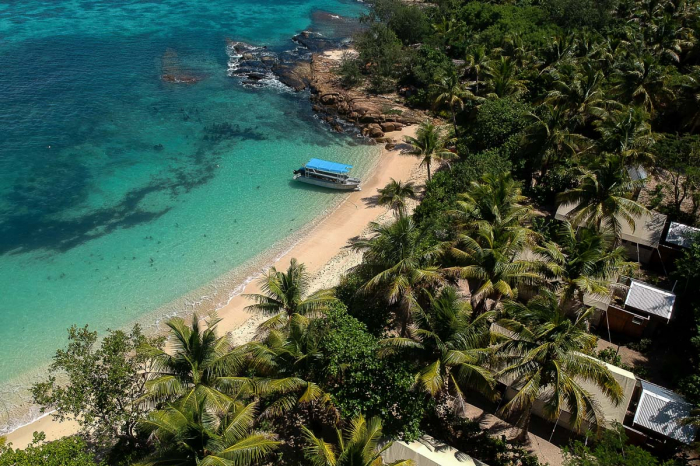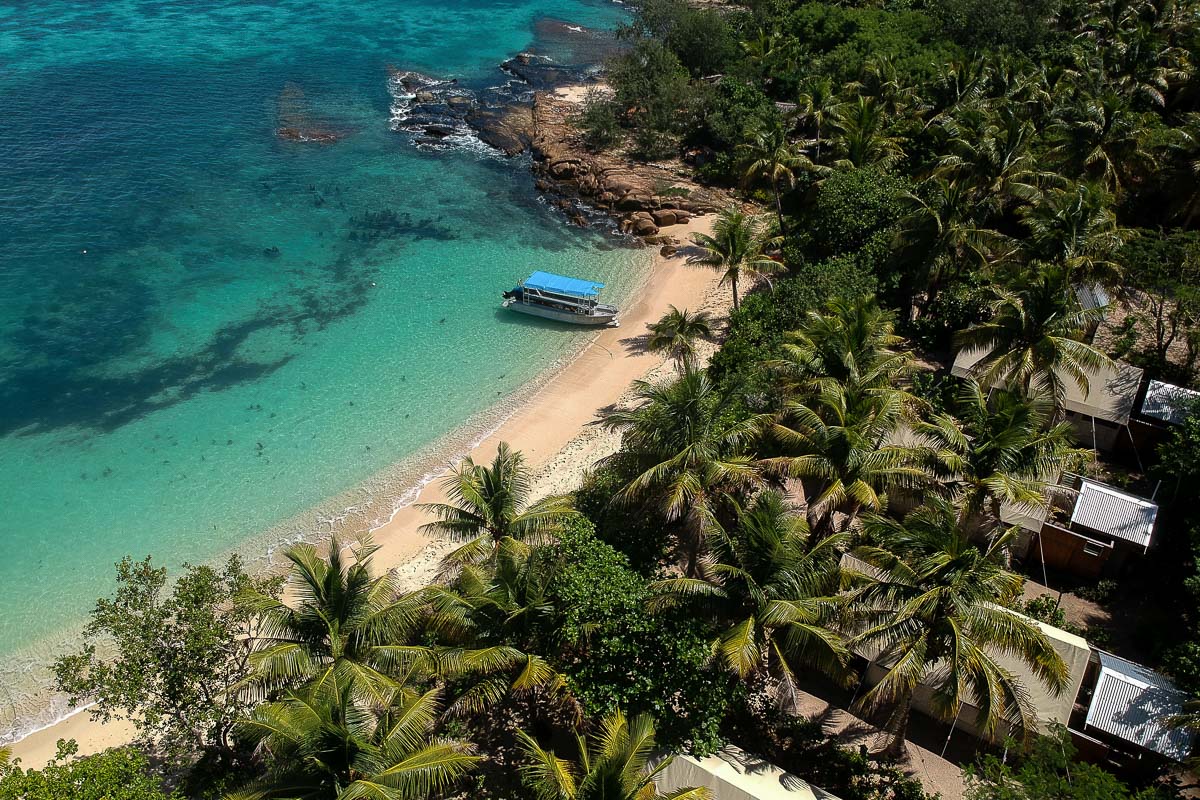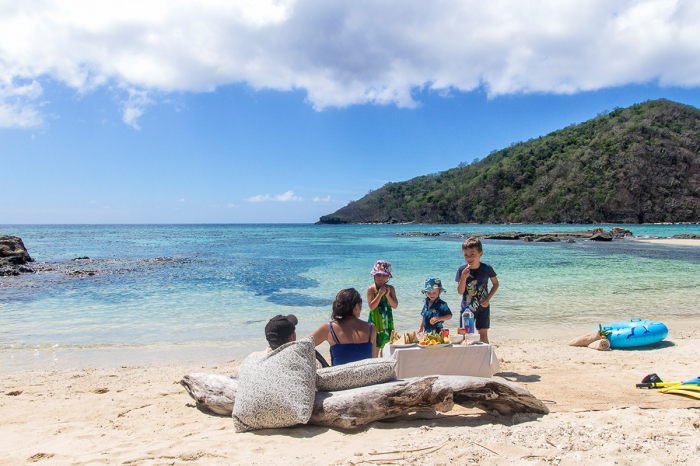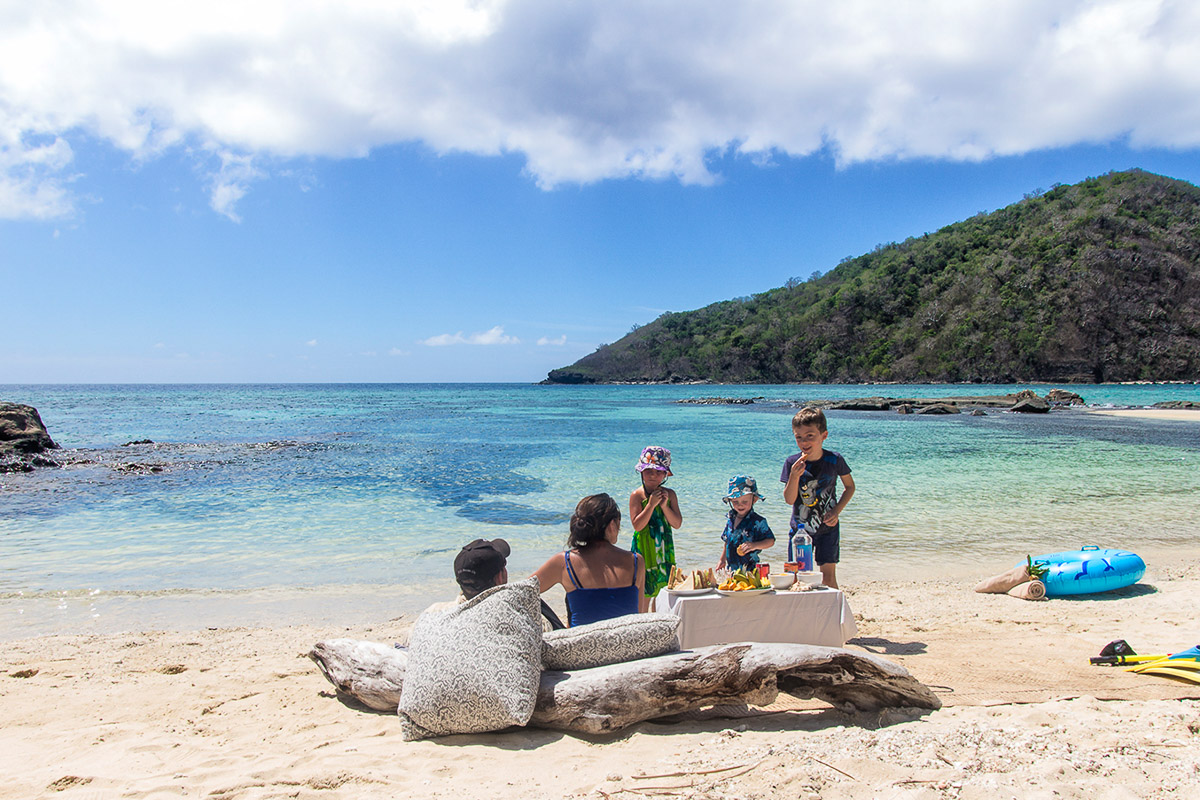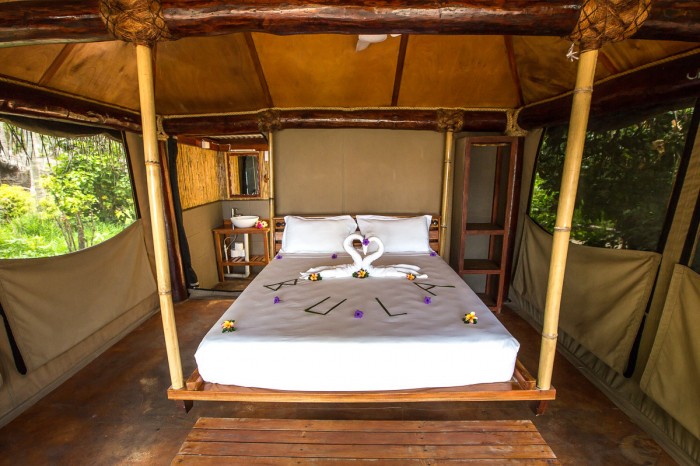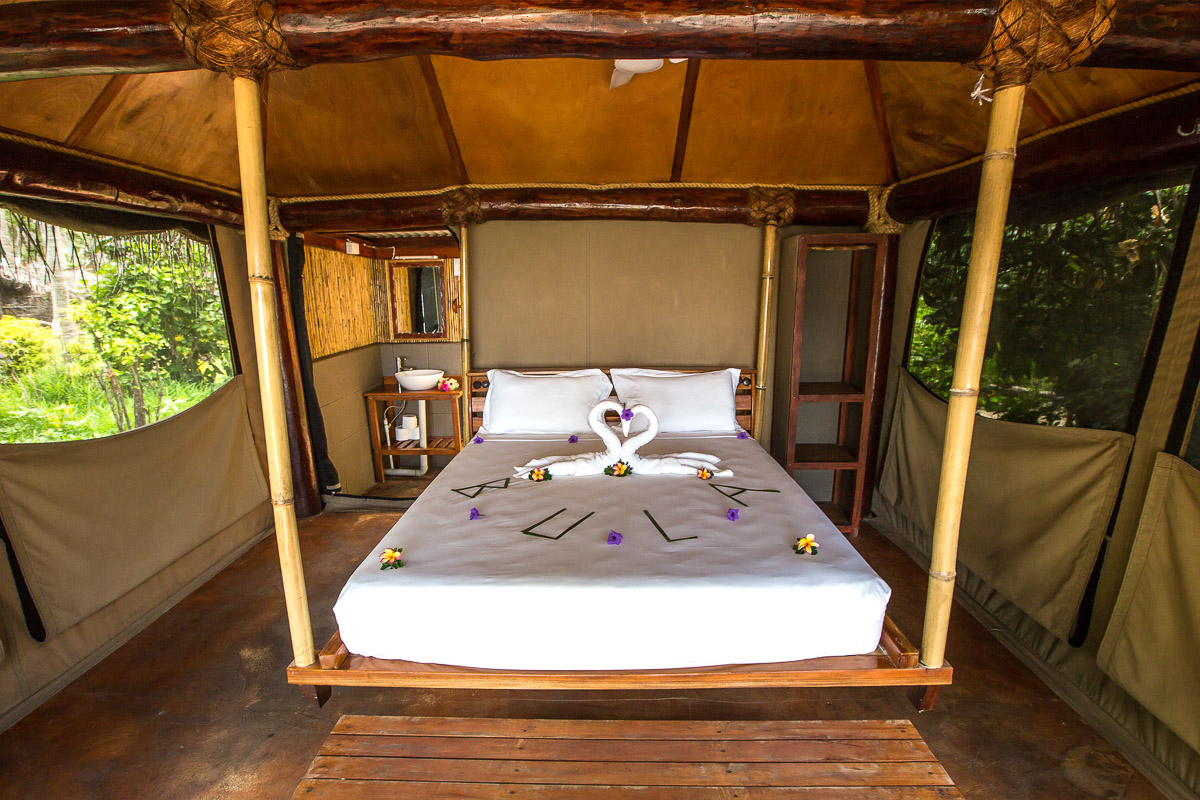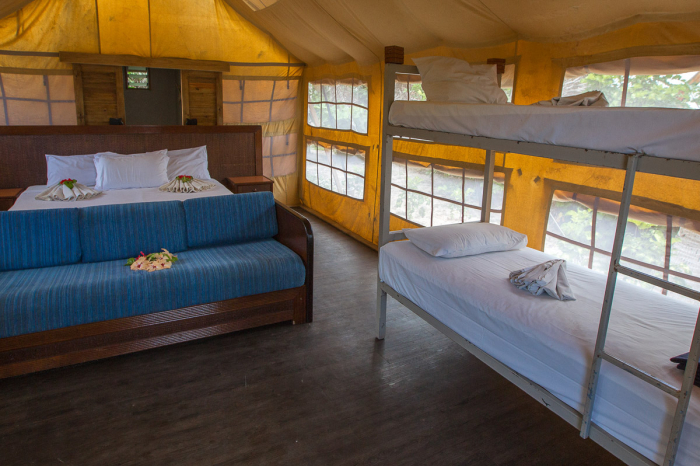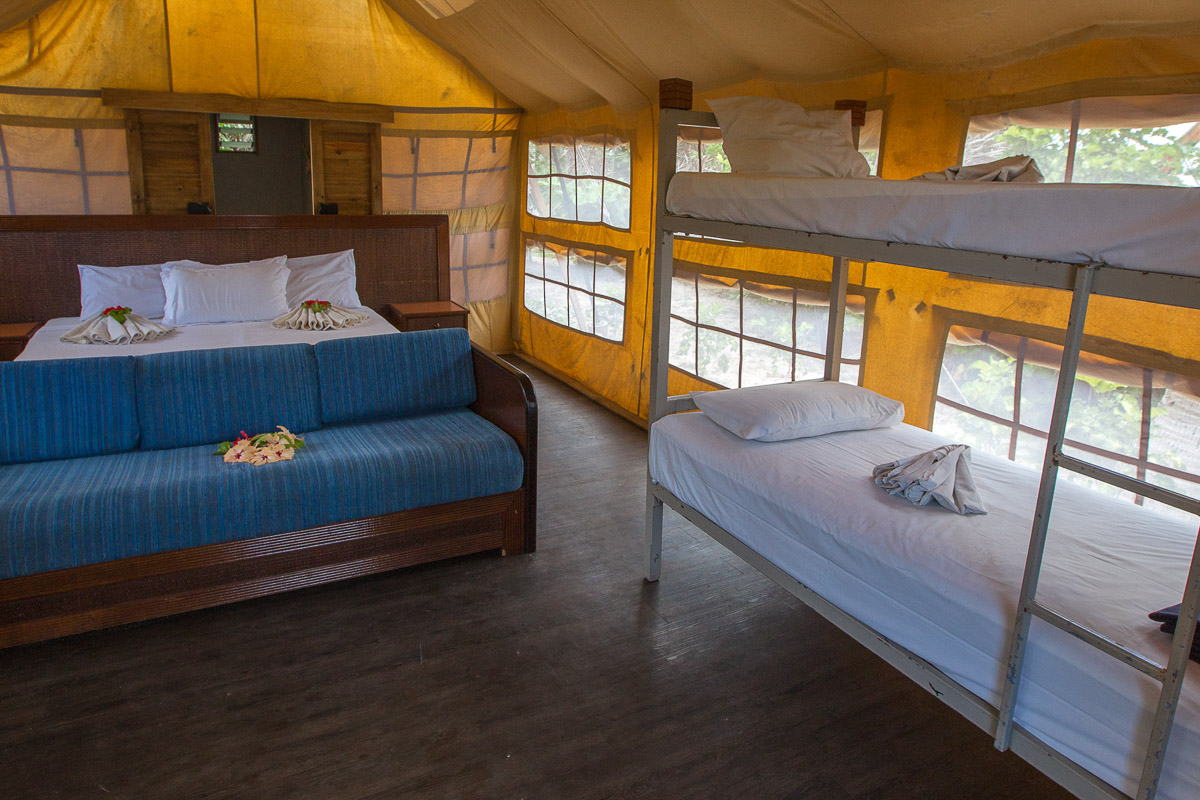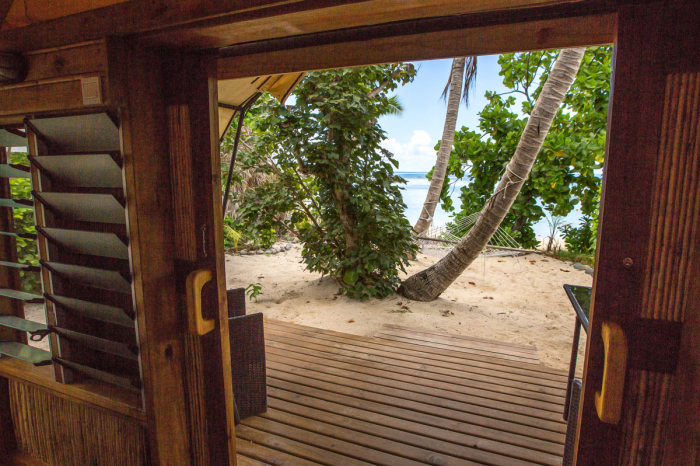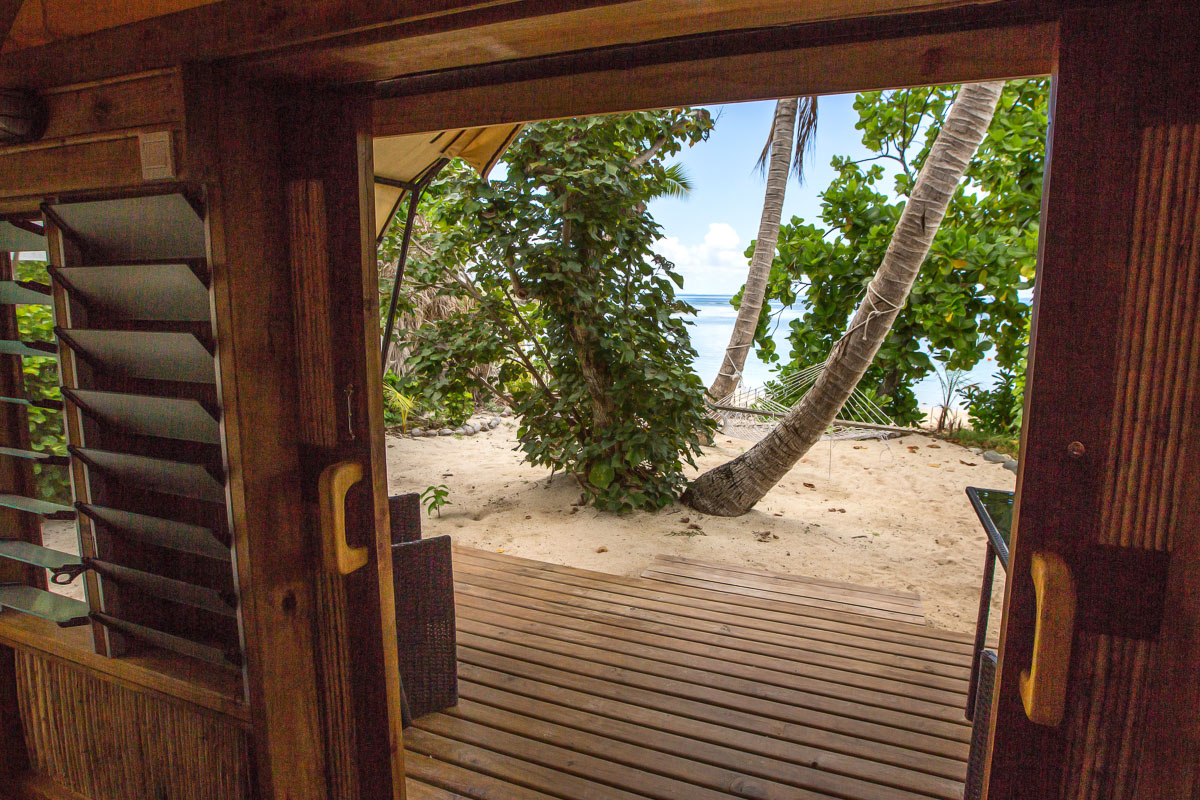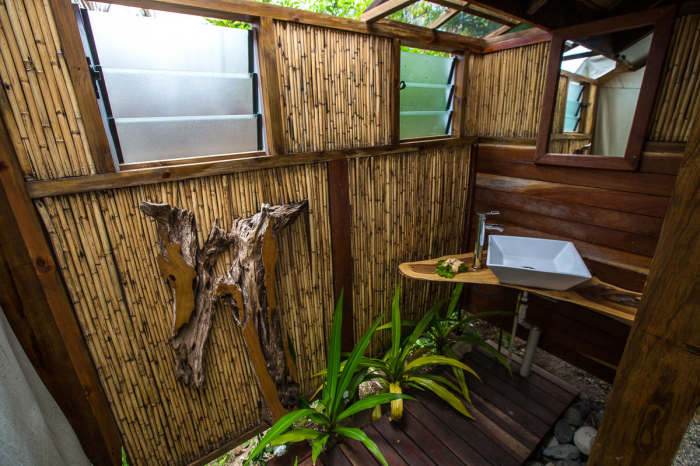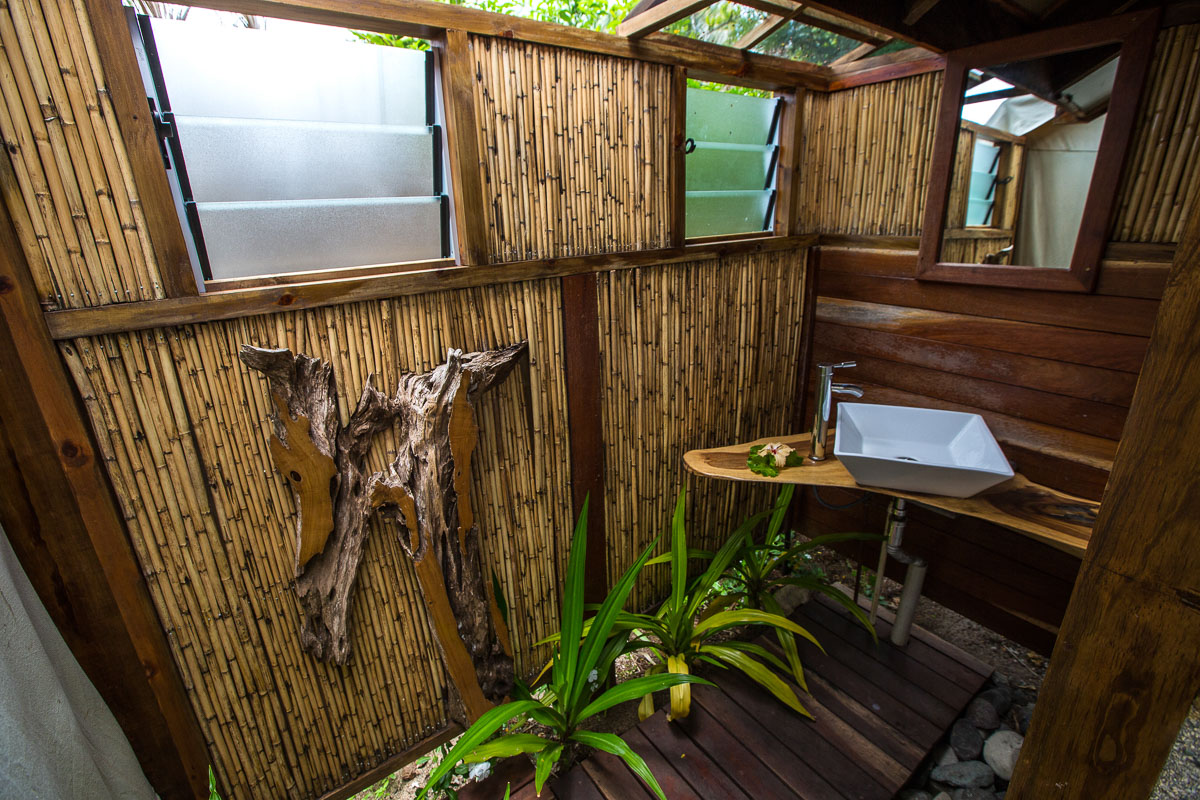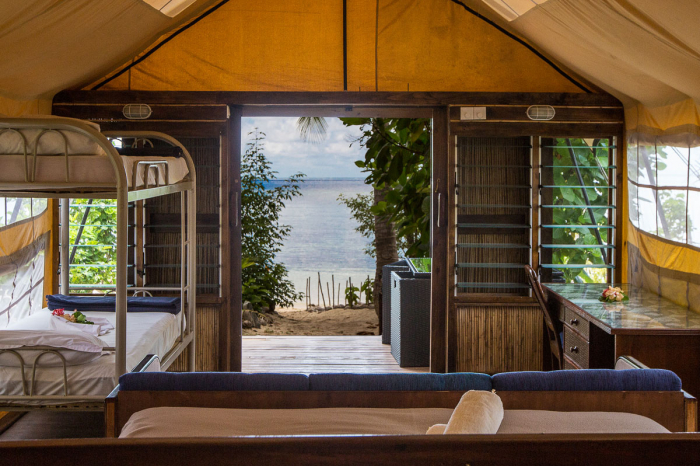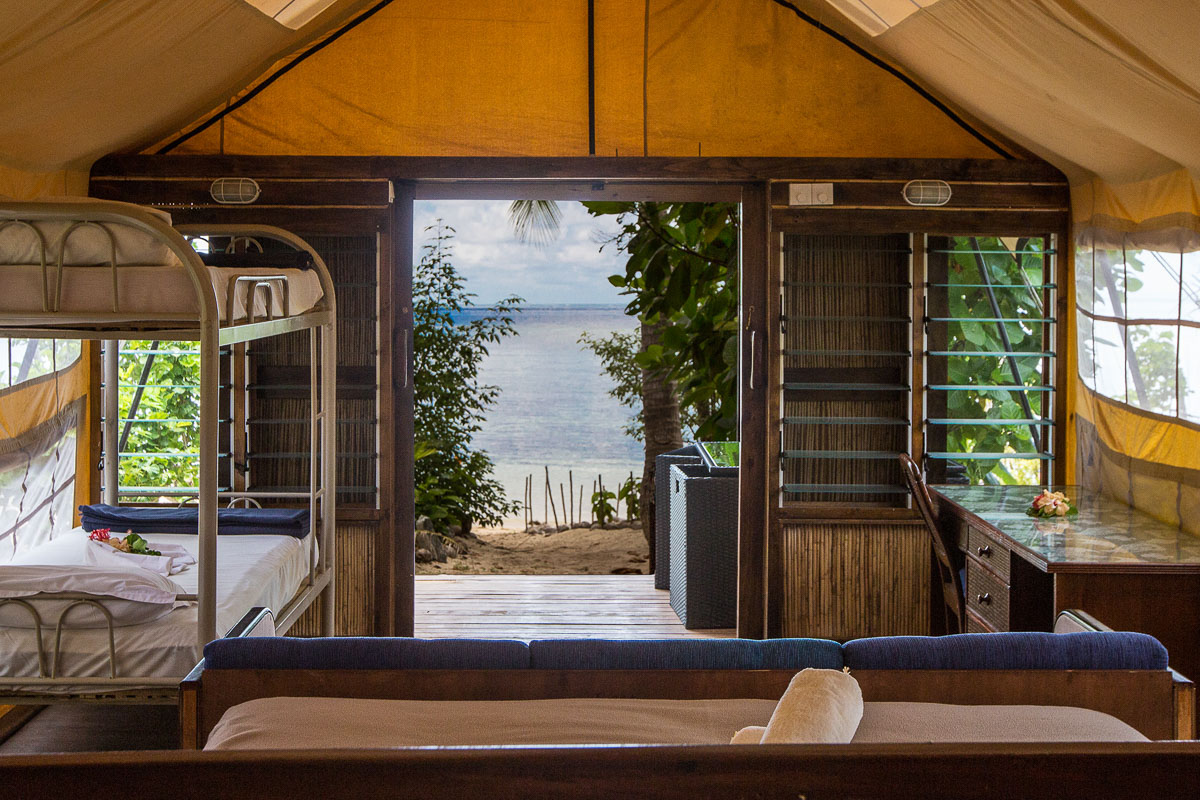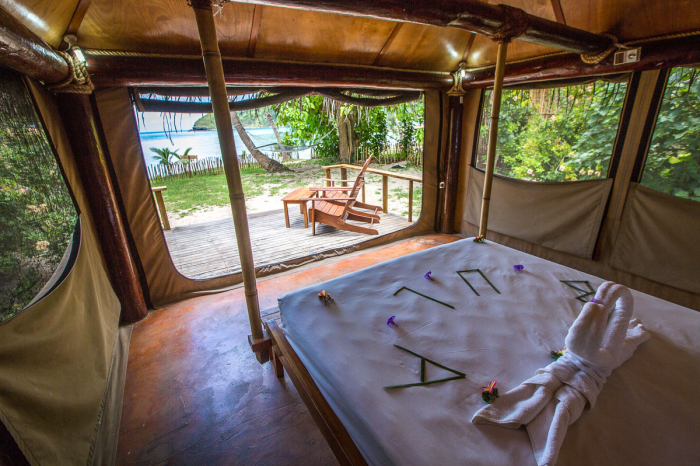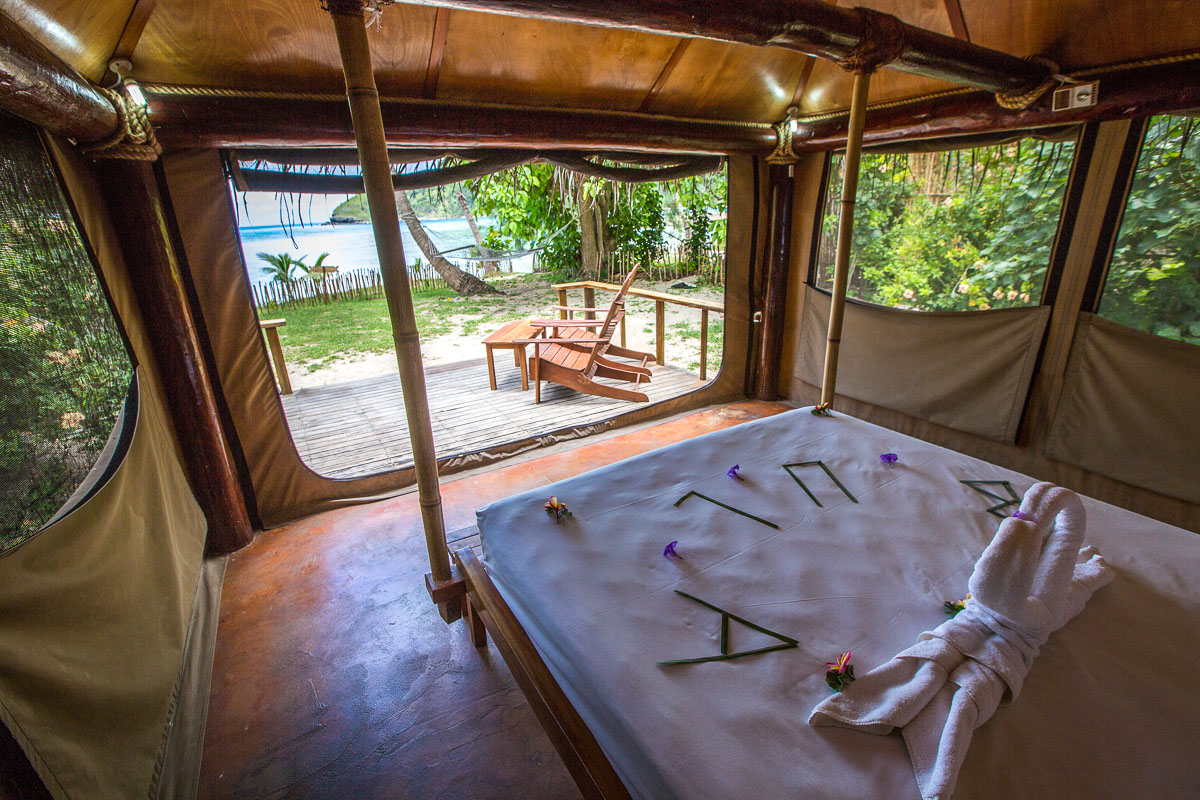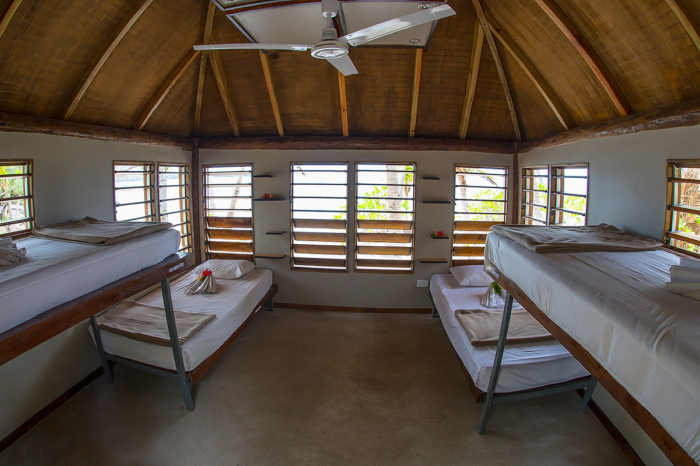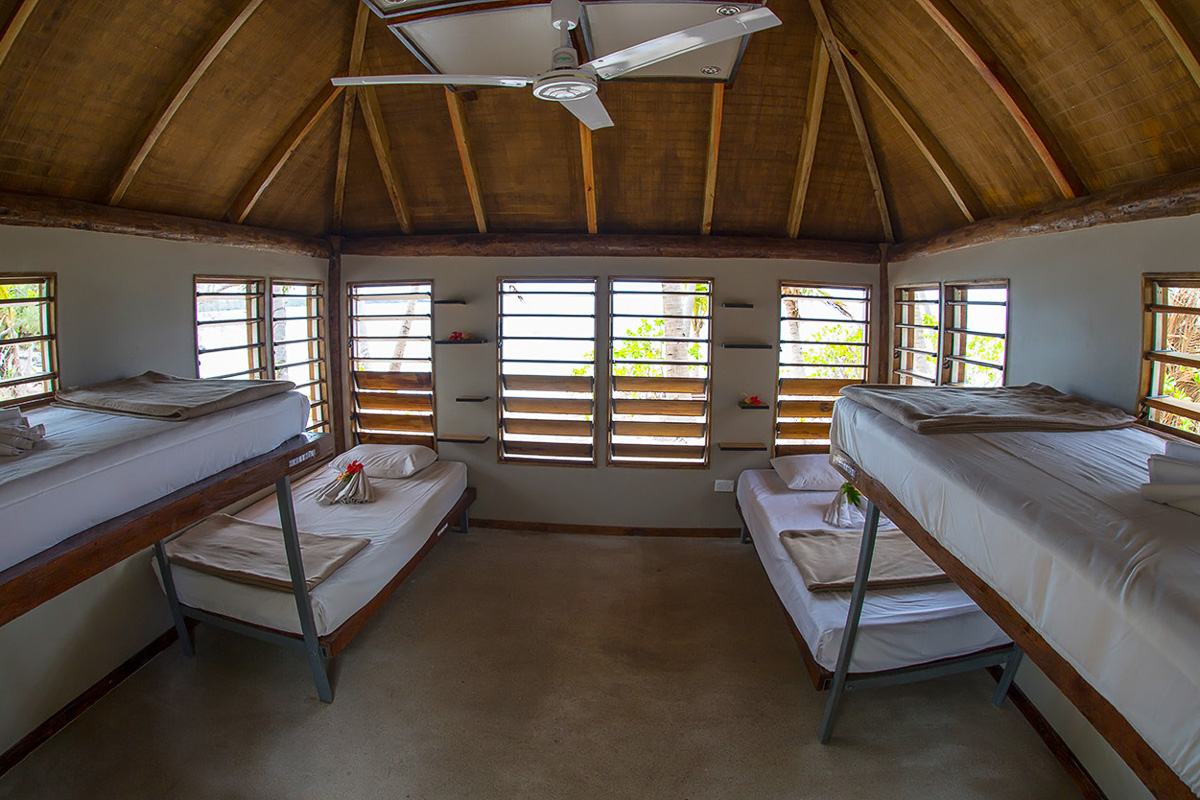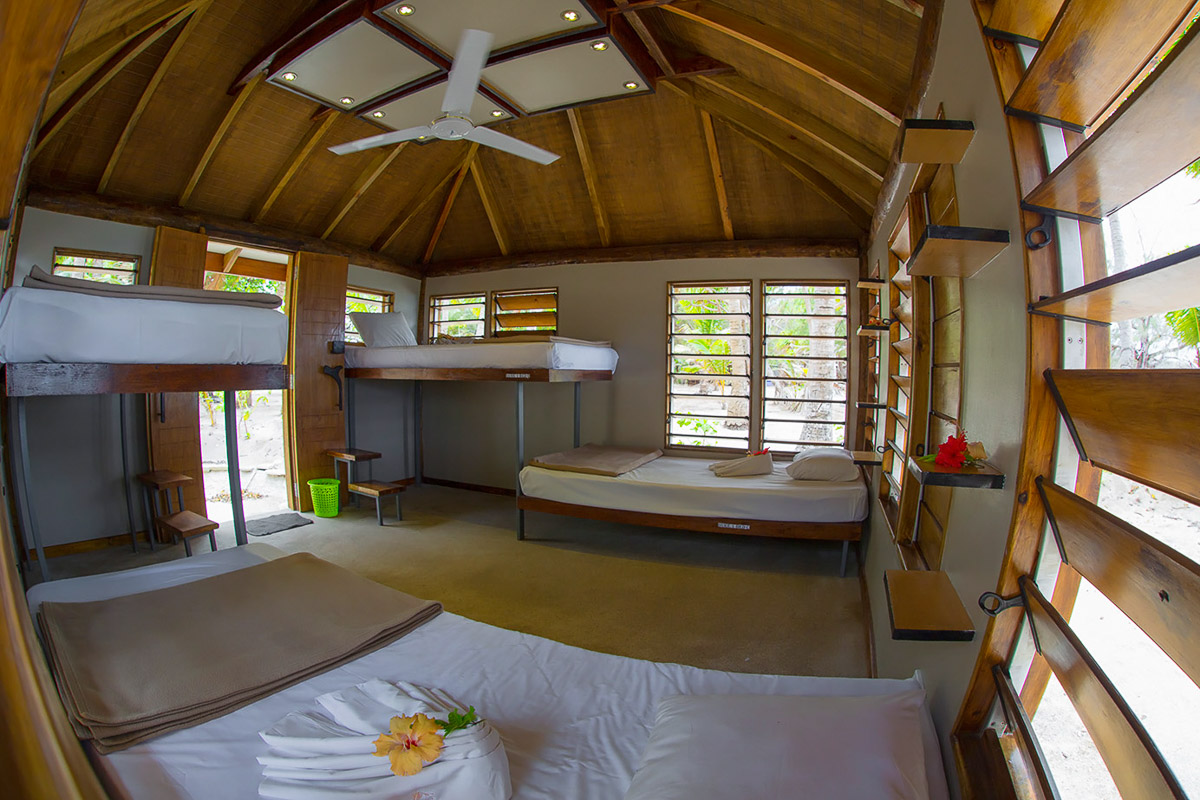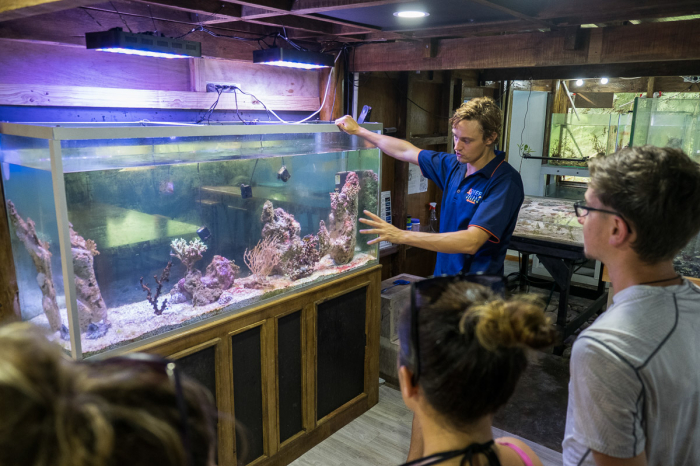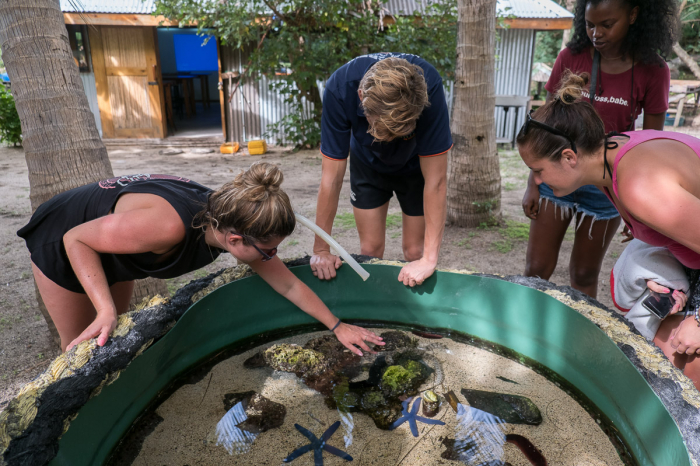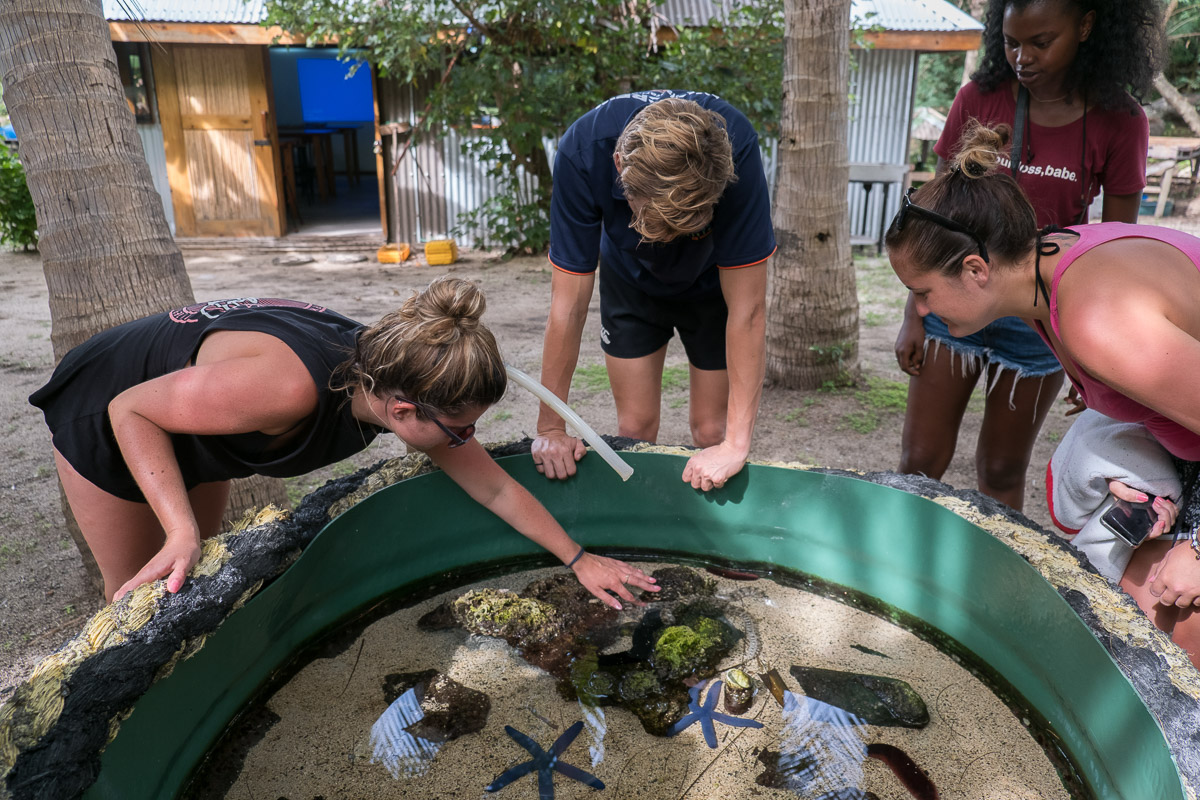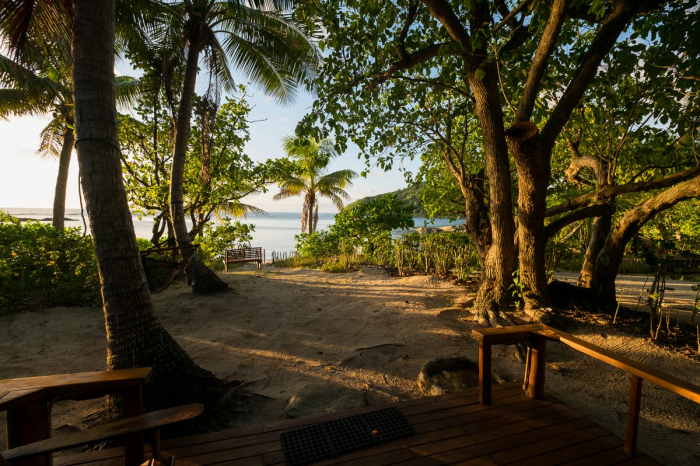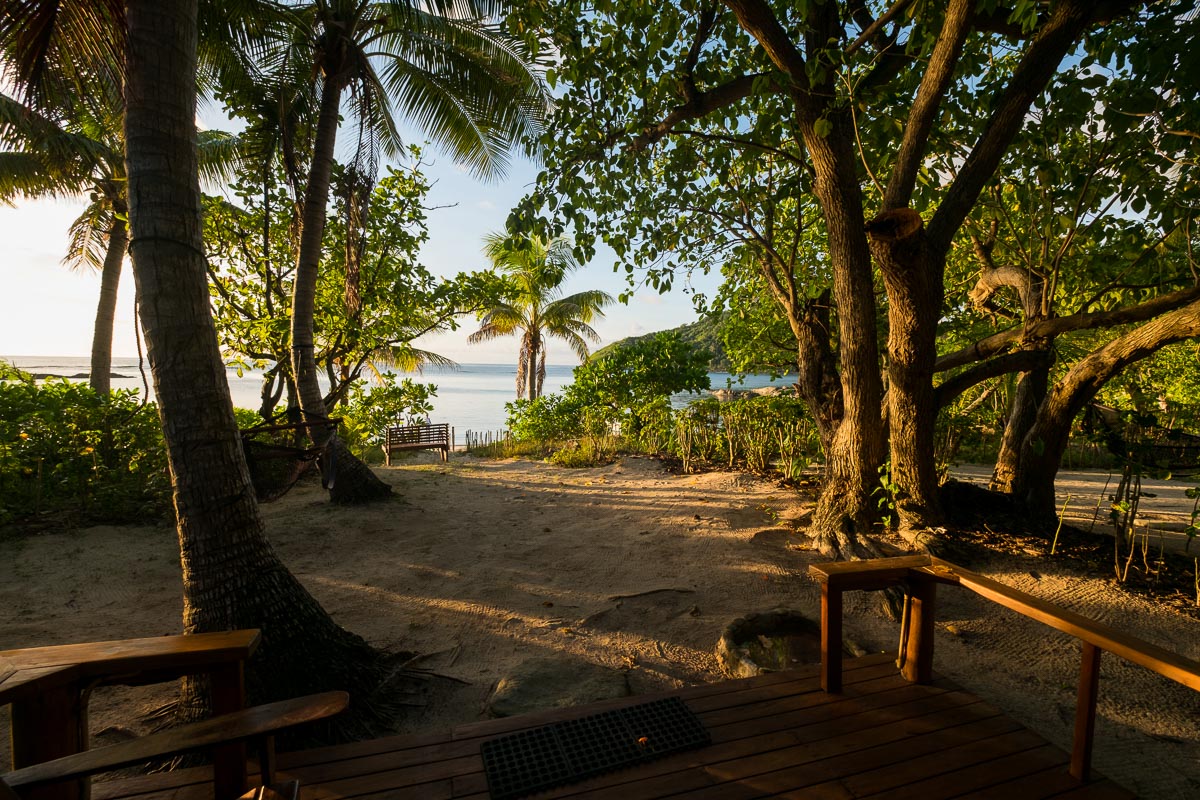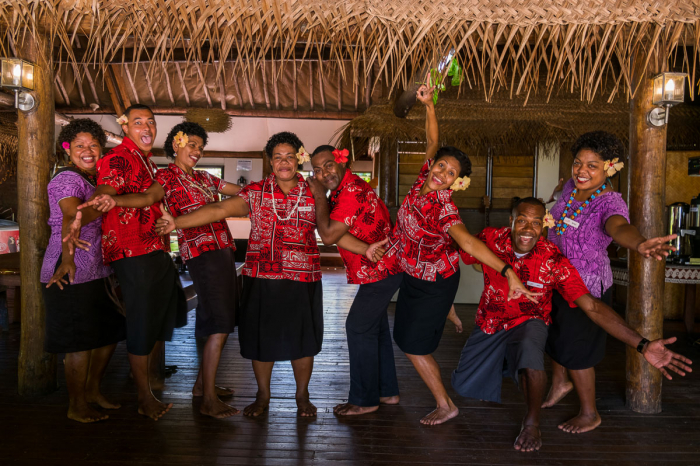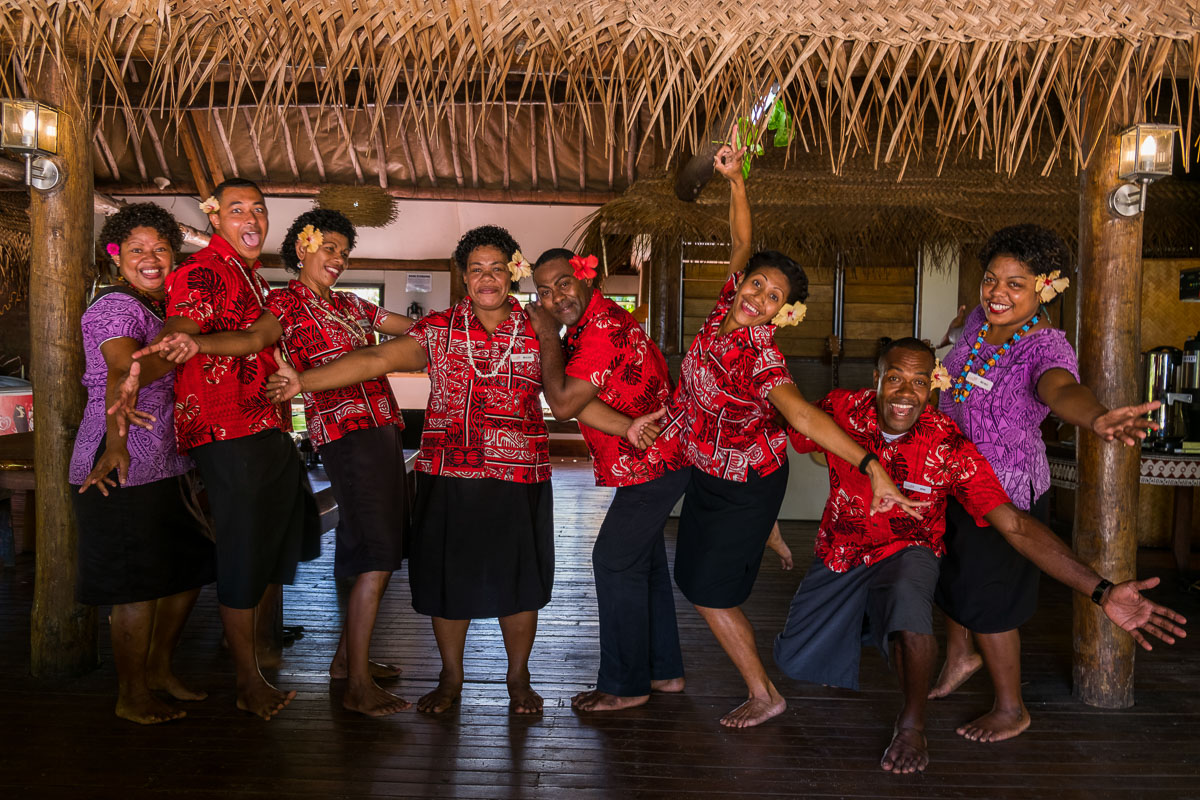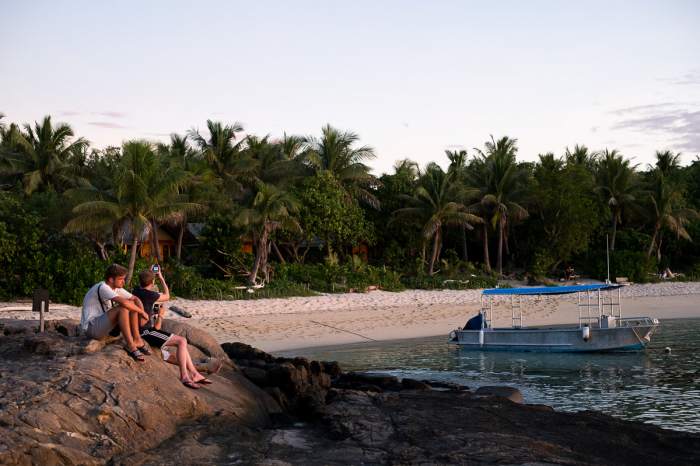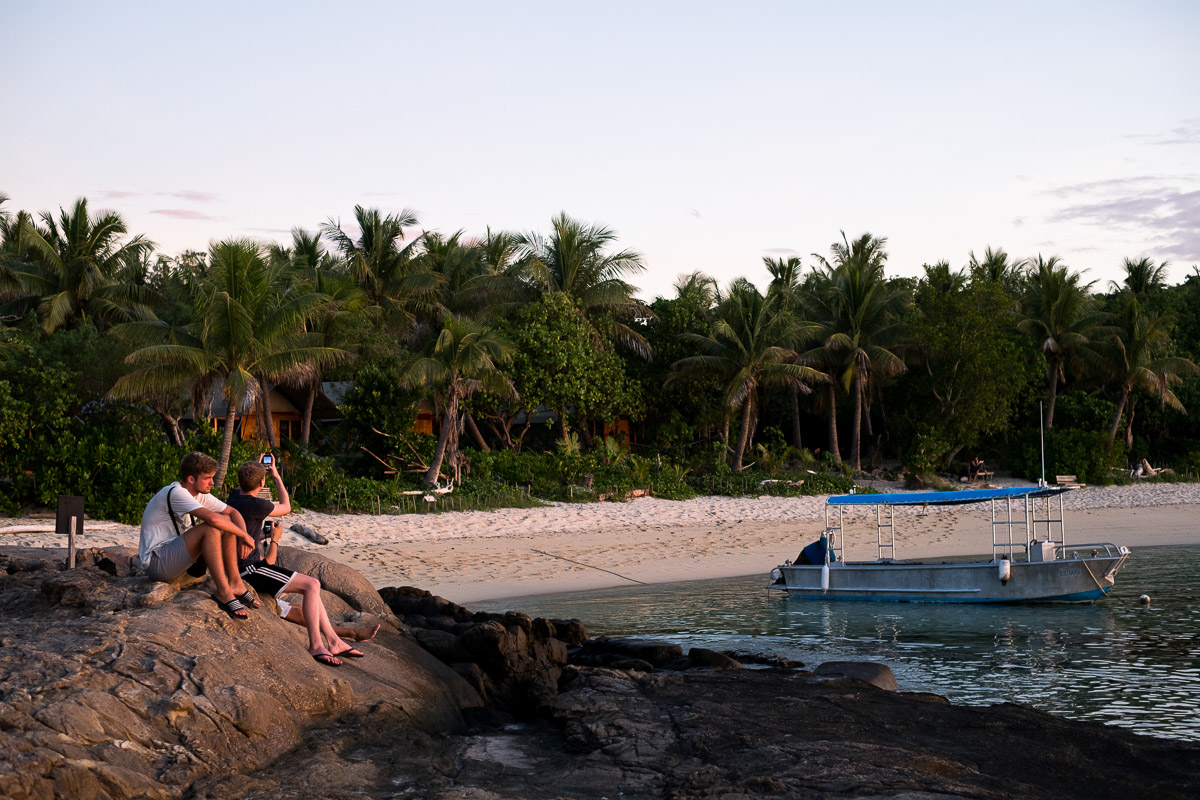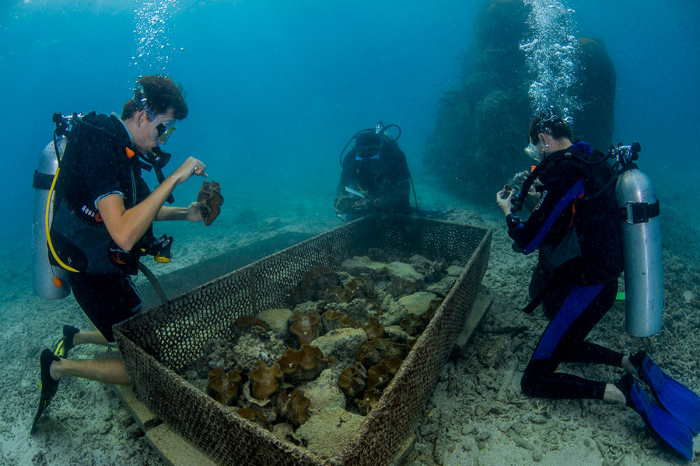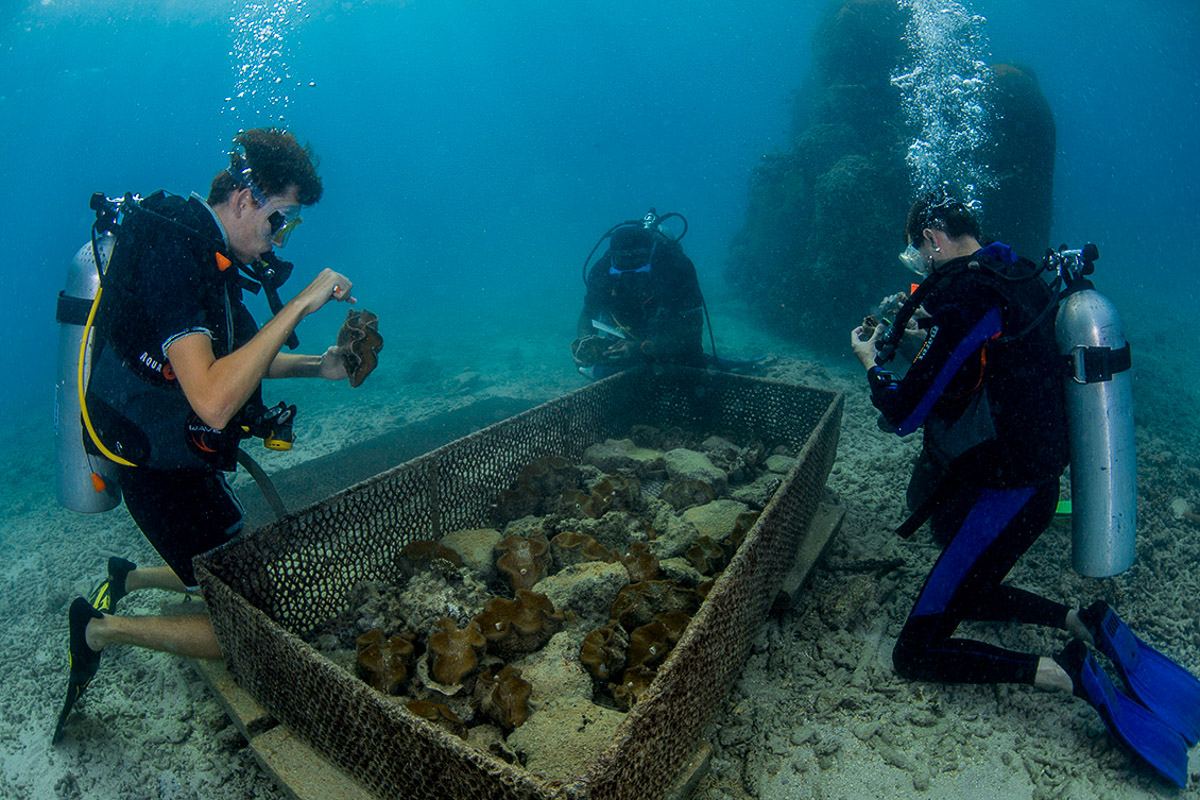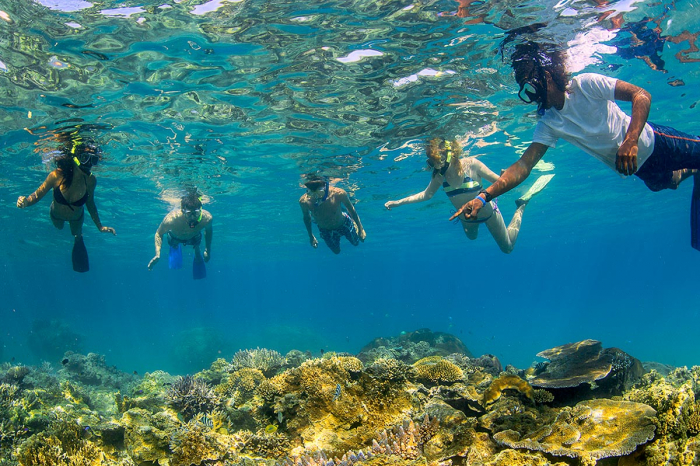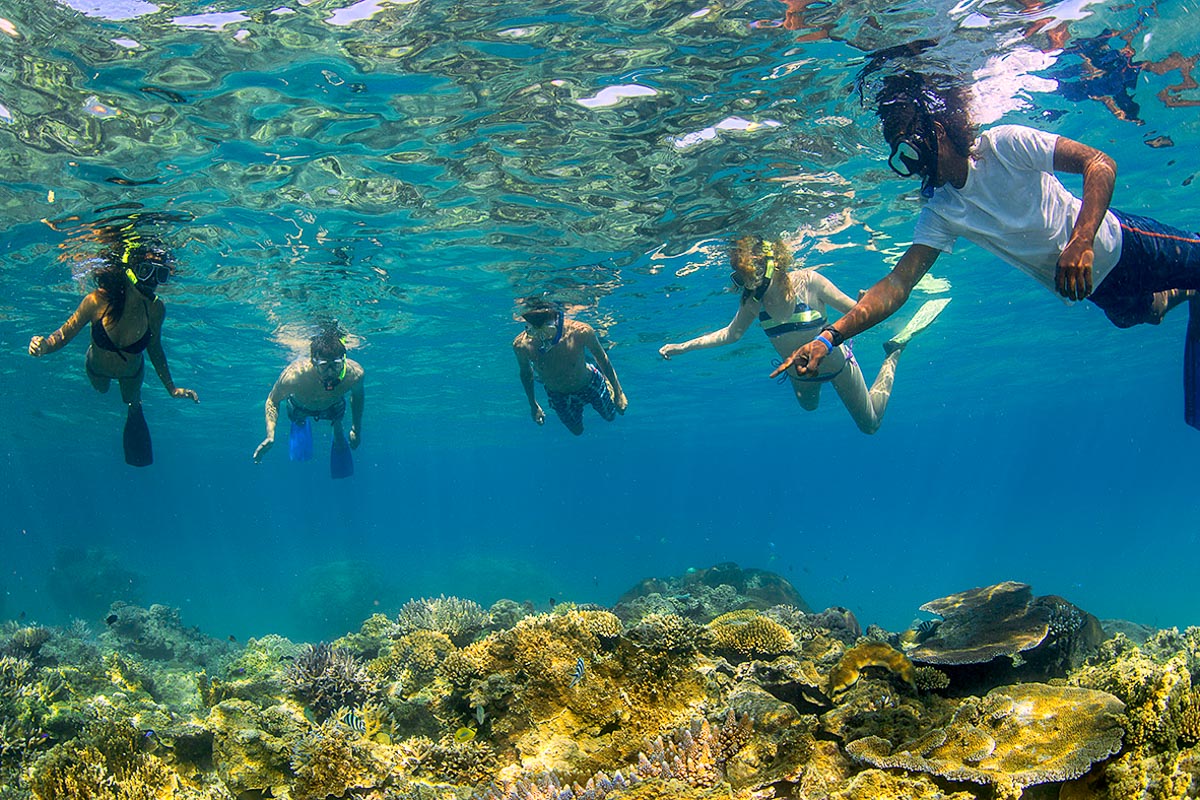 Overview
A peaceful beachfront setting, built in harmony with the island environment
Some of Fiji's most spectacular coral reefs for snorkelling and scuba diving
Accommodation ranging from dormitories to beachfront Bures
Seasonal encounters with manta rays, bull sharks and more
Barefoot Manta is a truly magical tropical island resort surrounded by vibrant coral reefs and majestic manta rays. Providing a totally different approach to the typical Fijian getaway, this tranquil retreat focuses on delivering a sense of freedom through simple, comfortable, and sustainable living. This secluded paradise's beautiful beaches, rugged jungle and calm seas are the perfect escape for dedicated divers, nature enthusiasts, and those who prefer to exist in harmony with their surroundings - setting the stage for incredible adventures, both on land and below the waves.
---
---
Amenities
---
About
About Barefoot Manta Island
Just north of the popular Mamanuca resort islands on Fiji's western border, the spectacular peaks of the Yasawas rise from the deep open ocean. It was not until the 1950s that the first tourists - passing cruise ship passengers - were allowed to set foot on these pristine islands, and it remains a privilege to visit and stay on these fabulous, far-flung islands. Located on Drawaqa Island, Barefoot Manta is one of the few resorts in the area, and is dedicated to eco-tourism and a sustainable future for the Yasawas. Visitors can expect a tranquil ambience in harmony with nature where incredible wildlife and unspoilt Fijian landscapes are the stars of the show.
Deliberately uncomplicated, unfussy and unpretentious, this resort offers Bure accommodations perched on white sand, just steps from the water's edge. Barefoot Manta is perfectly positioned for adventure - surrounded by waters that support one of the most vibrant ecosystems in Fiji, home to world-famous dive sites and incredible marine life including manta rays. Environmentally aware and run by local islanders, a holiday here will immerse you in such a genuine Fijian experience, you'll struggle to settle for mainstream alternatives in the future!
Explore the resort
This is not the place to look for rows of shops, restaurants and ATMs. Barefoot Manta values peace and tranquillity in beautiful surroundings, which emphasise the island culture and traditions. Sleep in an Bure set right on the sand, swim and snorkel on the island's expansive house reef, doze in a shaded hammock beneath swaying palms, or stroll in the tropical gardens. Guests can enjoy a wide variety of adventures, with hiking, abseiling, scuba diving, and more! For those who don't want to be completely out of touch, there's fast and reliable WiFi throughout the resort's common areas and 24-hour electricity.
Barefoot Manta's straightforward all-inclusive plan includes fresh and delicious local dishes served in the casual and communal restaurant. The resort also offers optional upgrades like private dining and delicious cocktails from the island bar. Break out a board game, puzzle, or fish ID book while you're at it - Barefoot Manta is the perfect place to make a new friend or two! If you're curious about local island culture, plan a day trip to the Muaira Village or a Sunday visit to the local church in Namara Village. Exploration slightly further afield at the limestone caves of Sawa-i-Lau is also well worth your while.
Diving with Barefoot Manta
Located on the northern tip of Drawaqa Island, Barefoot Manta offers easy access to both the western and eastern bays and some 20 dive sites. All in-water activities are conducted by a professional team of divemasters and instructors, and a full range of SSI courses is offered. Two purposely sunk wrecks can be found nearby, both now hotspots for marine life. Resort guests are also welcome to join conservation dives, caring for coral transplants, monitoring the resort's giant clam garden, or removing crown of thorns starfish.
Two resident marine biologists mange the marine conservation volunteer programme, conducting research in partnership with local organisations, and hosting educational talks on the rich marine life around the islands. These experts also oversee seasonal manta snorkelling expeditions, allowing guests to get up close and personal with some of Fiji's most famous residents. Barefoot Manta offers morning and afternoon dives from its two boats, and full equipment is available for rent. Night dives and discovery experiences for beginners are also easy to arrange and take place just a few metres from shore on the resort's lovely house reef.
---
Top tips
Visit between May and October for the most manta rays encounters.
Visit the local villages for a kava ceremony and to learn about traditional island life.
Plan a day to explore the limestone caves of Sawa-i-Lau or hike to the island's summit.
Pack all the personal items you'll need for your stay - there is no shopping on the island.
Conservation
Barefoot Manta is uniquely focused on helping the local communities of the Yasawa Islands. The resort's team of scientists, students, and enthusiasts strive to improve understanding of the natural surroundings and find practical working solutions to regional environmental problems.  As members of the International Ecotourism Society, the resort works in conjunction with the Manta Trust - one of the world leaders in manta ray conservation and research. Their team leads practical studies into the population, behaviour, and habitat of resident manta rays in the channel between Naviti and Drawaqa islands, aiming to shed light on the largely unknown lives of these elegant creatures.
With further research into their abundance and distinctive populations, researchers plan to use manta rays as an indicator species to assess the effects of large-scale environmental factors, such as climate change and El Niño, on the marine environment. This information also helps to educate local communities on stronger protection for local ecosystems. Protecting these animals impacts both the local communities and the environment, as increased sightings attract higher levels of visitors, helping to increase local community revenues and prospects, and improving the livelihoods of local people for generations to come.
---
Diving
Diving in Yasawa and Mamanuca Islands
Schooling reef fish

Year round

Healthy corals

Year round
Arcing north off the west coast of Viti Levu, the staggering natural beauty of these two volcanic island chains has long piqued the interest of travellers' searching for the archetypal lost paradise. And yet, despite becoming two of Fiji's most popular tourist destinations as a result, many of these islands remain wonderfully underdeveloped and the isolated allure still draws divers and non-divers alike. Expect palm trees standing tall above buildings, footstep-free beaches beckoning beneath the fronds, and world-class diving with manta rays and sharks in the beautiful lagoon.