Scuba diving in
Greenland
As the largest and most sparsely-populated island on the planet, Greenland guarantees remote adventure amongst a spectacularly rugged wilderness, where hardy Arctic animals reign supreme.
Highlights
An expansive coastline studded with fjords and glaciers
Explore the largest national park on the planet
Spot seals, walruses, Arctic foxes, whales, and many bird species
Witness male reindeer and muskox fighting for a mate
Paddle through fjords in the birthplace of kayaking
Greeland is a vast, snow-capped destination, considered by many to be the highlight of polar exploration. From immense national parks and colossal fjord systems, this enormous island plays host to some of the world's biggest and most beautiful natural attractions, making it a bucket-list destination like no other. And, the diverse and dramatic landscapes lend themselves to exciting outdoor activities of all kinds – including whale-watching, scuba diving, mountaineering and kayaking – while isolated Inuit communities provide an unparalleled insight into everyday life in such a challenging, yet beautiful, environment.
Exploring Greenland
Due to its size, many expedition voyages to Greenland only focus on one specific region, and the experiences on offer can vary considerably from coast to coast.
West Greenland, Baffin Bay and Disko Bay
The relatively flat coastal region of western Greenland is a haven for visitors passionate about outdoor pursuits, offering everything from trekking and kayaking to snowmobiling, and more. A stop at the remote island of Uummannaq, for example, will immerse visitors in the traditional Inuit way of life, where fishing, hunting, and dog-sledding are necessary for survival. Wildlife enthusiasts will also appreciate the abundance of migratory seals – including harp, ringed, hooded and bearded seals – as well as herds of wild reindeer, and both humpbacks and bowhead whales.
Qeqertarsuaq – or Disko Island – is situated around 10-kilometres off Greenland's west coast, within the large body of water known as Baffin Bay. Unique in its volcanic origin, this island offers a distinct landscape of black sand beaches and red-tinged mountains, as well as hot springs and relatively fertile lands where more than half of Greenland's plant species are found. Separating Qeqertarsuaq from the mainland is Disko Bay, an area renowned for delivering phenomenal whale-watching experiences. 
A stone's throw further south, the UNESCO World Heritage Ilulissat Icefjord is one of the best places to witness glacier calving. Here, the largest glacier outside of Antarctica, Sermeq Kujalleq, sheds enormous icebergs at a rate unmatched anywhere else in the world. Kangerlussuaq is another impressive fjord, penetrating deep into Greenland's west coast and providing access to some unmissable viewpoints.
South Greenland
Southern Greenland is home to Nuuk, the world's smallest capital city. This picture-perfect settlement is characterised by charming, brightly coloured houses set against the dramatic backdrop of Sermitsiaq mountain. Among its many attractions is the national museum which showcases scores of fascinating archeological, cultural and historical artefacts. Sometimes referred to as the Arctic Patagonia, Greenland's far south is home to verdant green valleys at the foot of sheer granite walls which can reach over 2,000-metres tall. Tasermiut Fjord is a particularly popular spot among climbers and mountaineers.
Northeast Greenland and Scoresby Sund
The northeast is Greenland's most isolated region, with the uninhabited Northeast National Park occupying almost half of the entire island. It's estimated that 40% of the world's muskoxen live within the park, alongside various other wildlife. The coastal areas of the park also offer the highest chances of spotting polar bears in Greenland, although sightings are few and far between. Ella Ø – or Ella Island – is a popular hiking destination within the park, offering views of dramatic cliffs surrounded by blue, ice-choked waters.
Lying just south of the park, Scoresby Sund is the largest fjord system in the world, extending up to 350-kilometres inland and reaching depths of over 1,000-metres in places. Bordered by impenetrable cliffs, the size and beauty of Scoresby Sund has to be seen to be believed. This fjord system is also a popular spot for wildlife watching – with seals, seabirds, and more making appearances – as well as kayaking and even scuba diving. 
Situated on the northern coast of the entrance to Scoresby Sund, the town of Ittoqqortoormiit is one the most isolated settlements on the island, with sea ice blocking access from the sea for around three-quarters of the year. But, those who manage to visit are richly rewarded with a taste of the traditional Greenlandic lifestyle.
Scuba diving in Greenland
Greenland's underwater landscape is mostly made up of large kelp forests. Rather than growing high in the water column, the kelp here tends to trail close to the bottom, often growing several metres long but more or less resting on the rocks below. Beneath the kelp though, eagle-eyed divers can spot nudibranchs, crabs, skeleton shrimp, starfish, amphipods, scallops, and bristle worms. Elsewhere, the underwater scenery includes clumps of anemones, hydroids, and sizable sea squirts, while catfish, lumpsuckers, and jellyfish catch the eye.
Aside from the kelp forests, diving alongside bright blue icebergs is one of Greenland's biggest underwater attractions – not to mention the ever-present possibility of encountering seals beneath the surface. Wreck diving is also a possibility for experienced and adventurous divers, with vessels such as the Borgin frozen in time at accessible depths.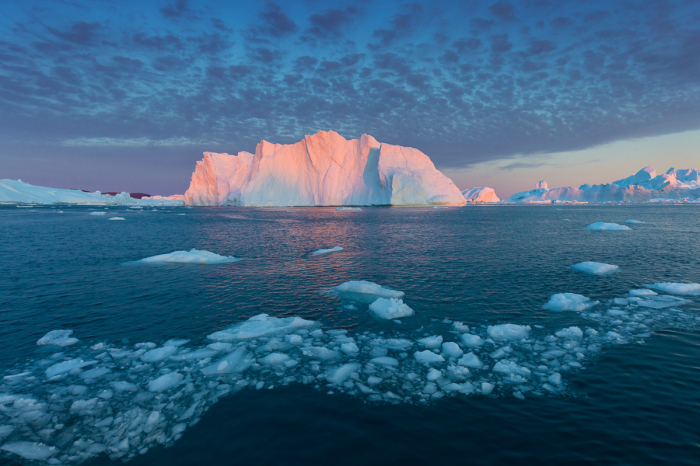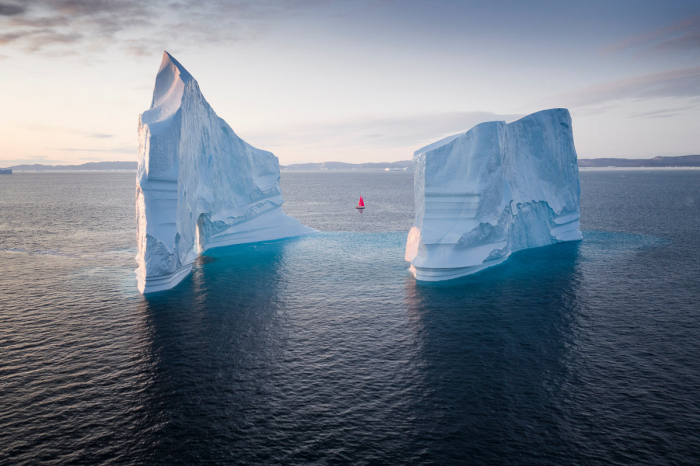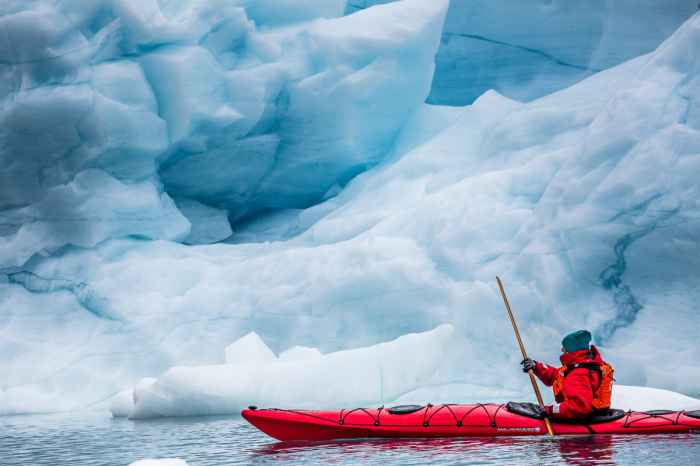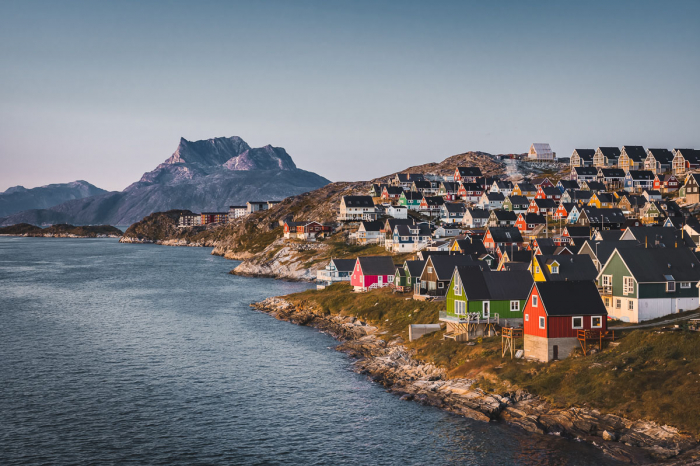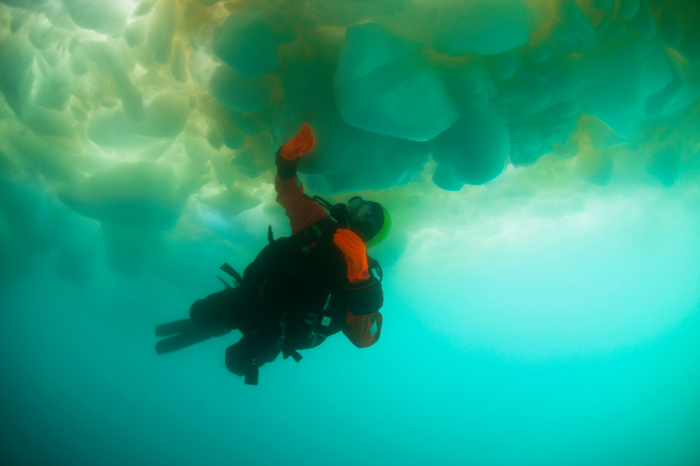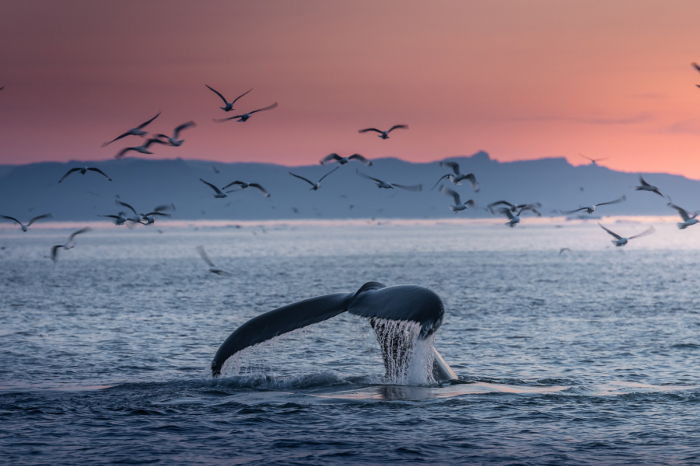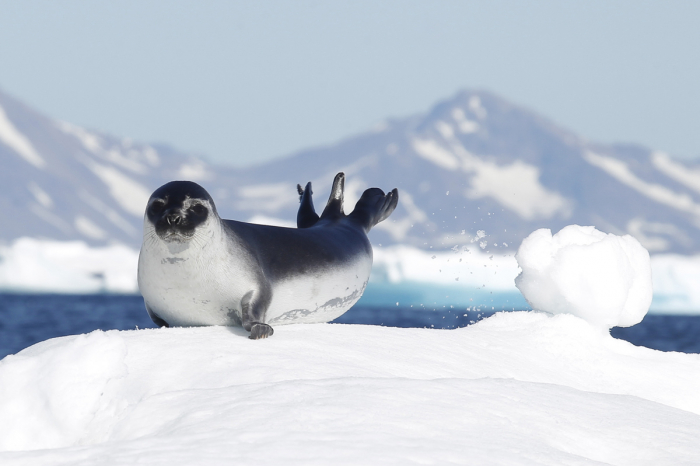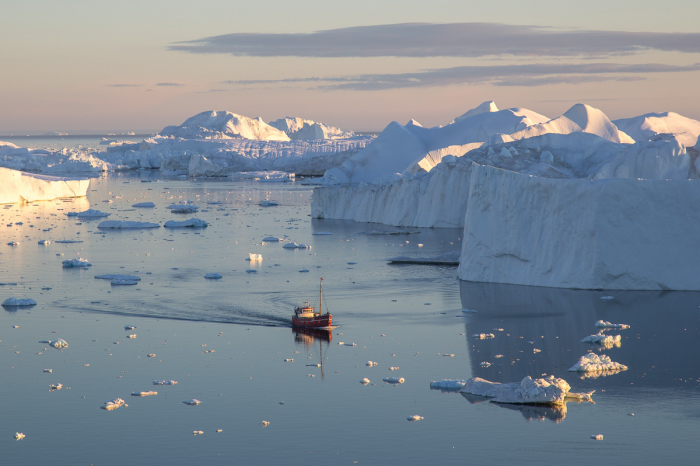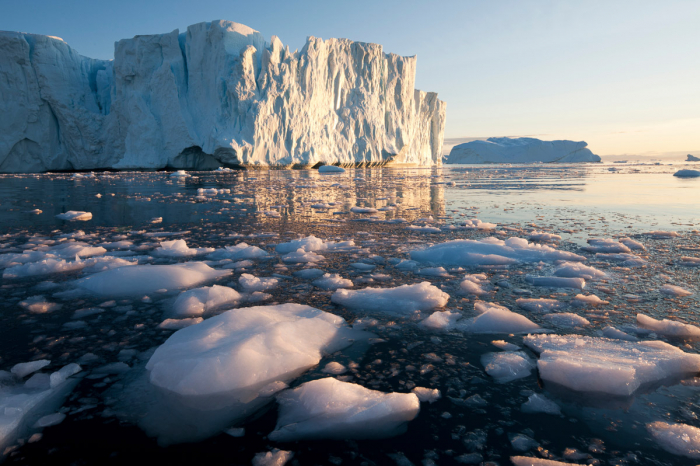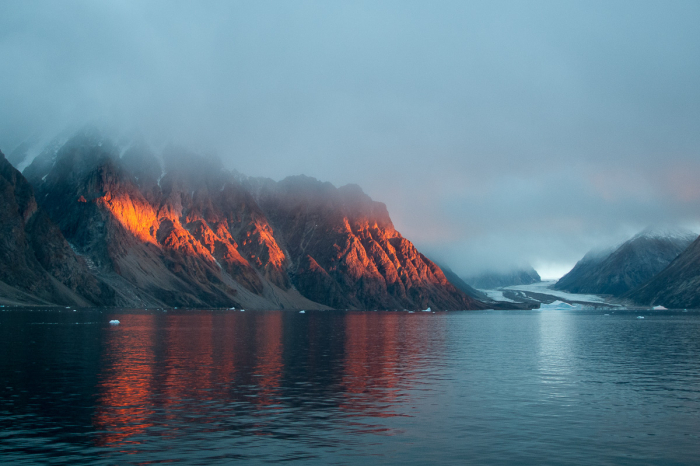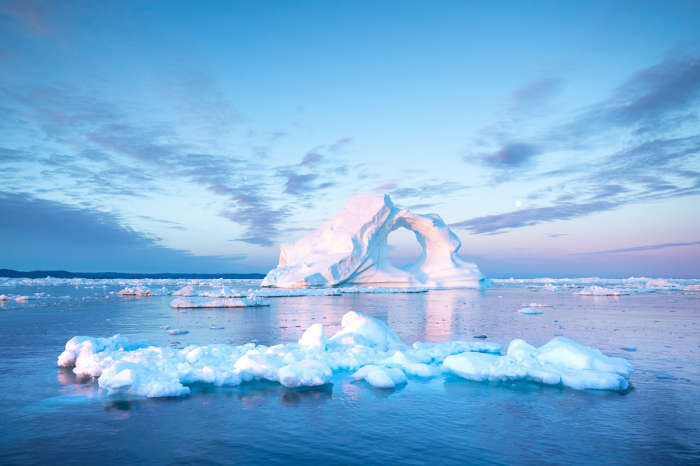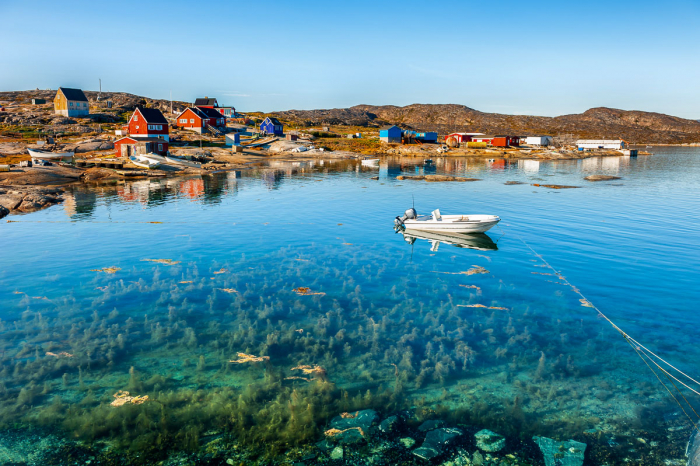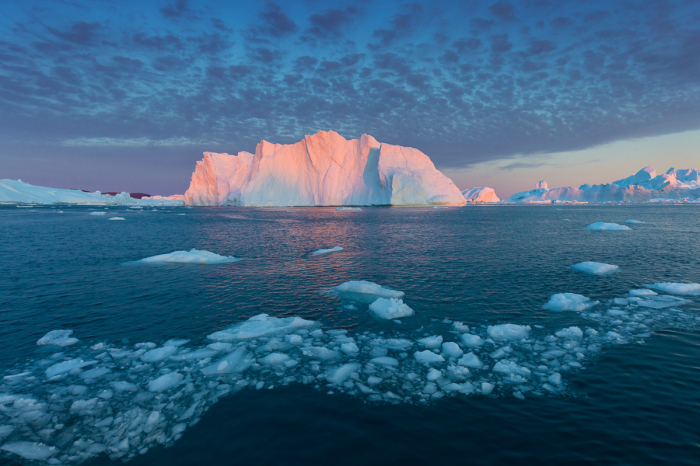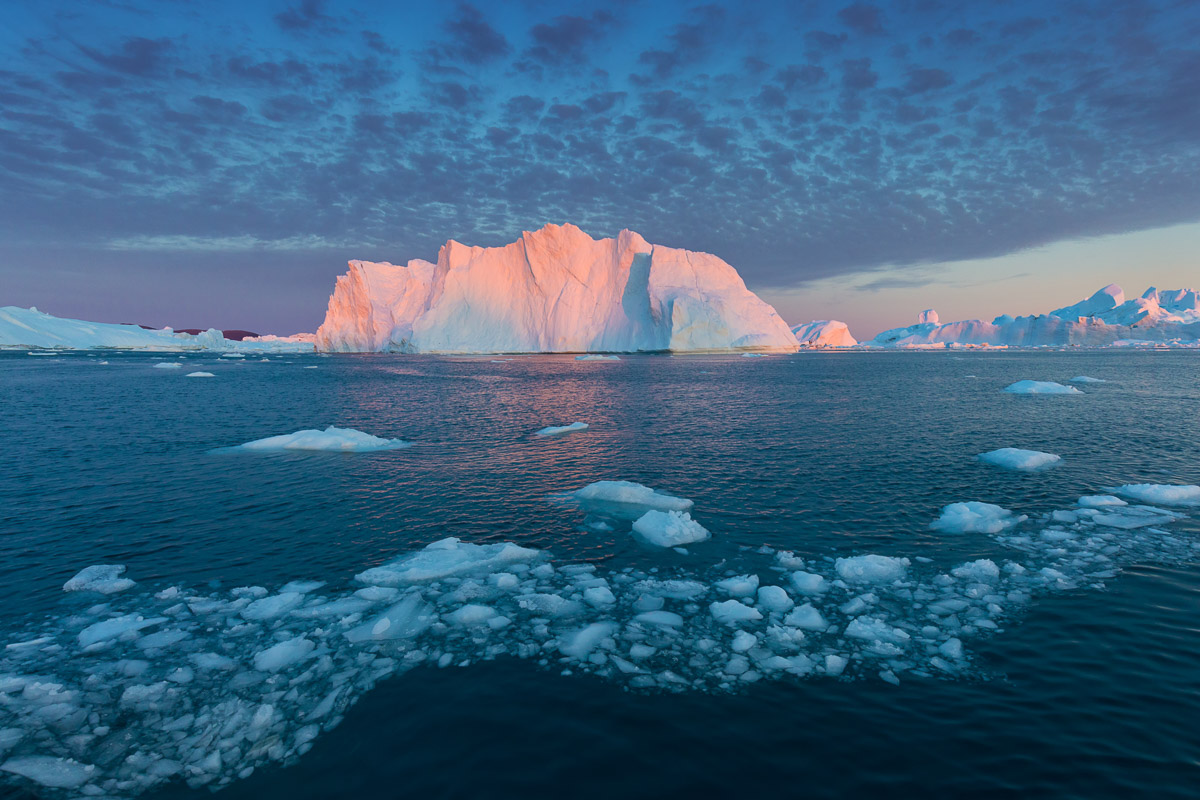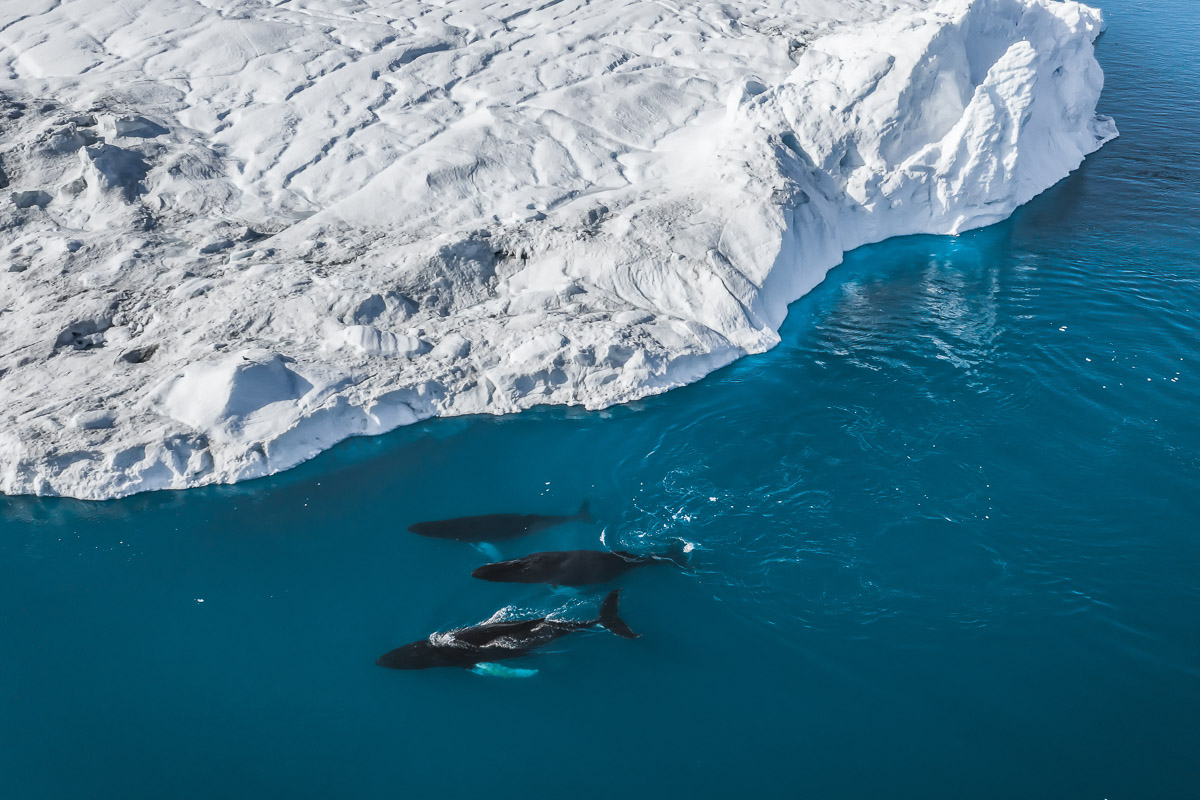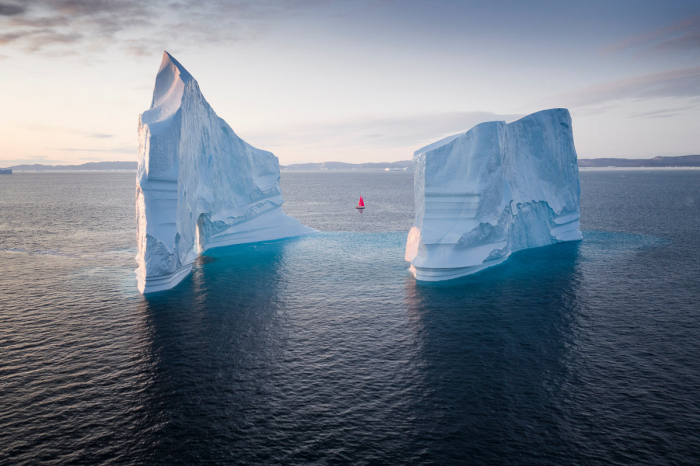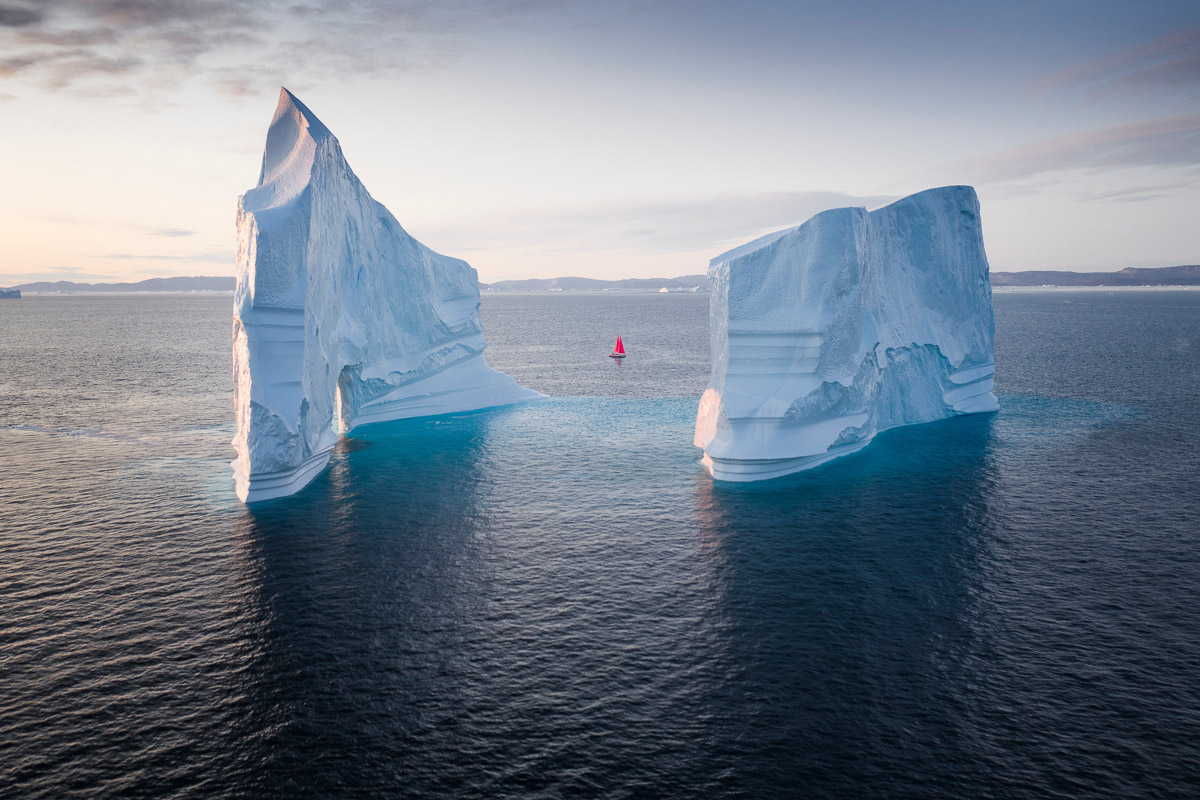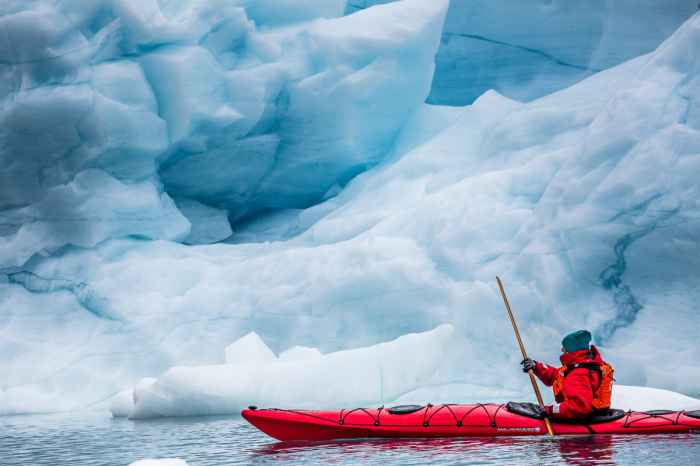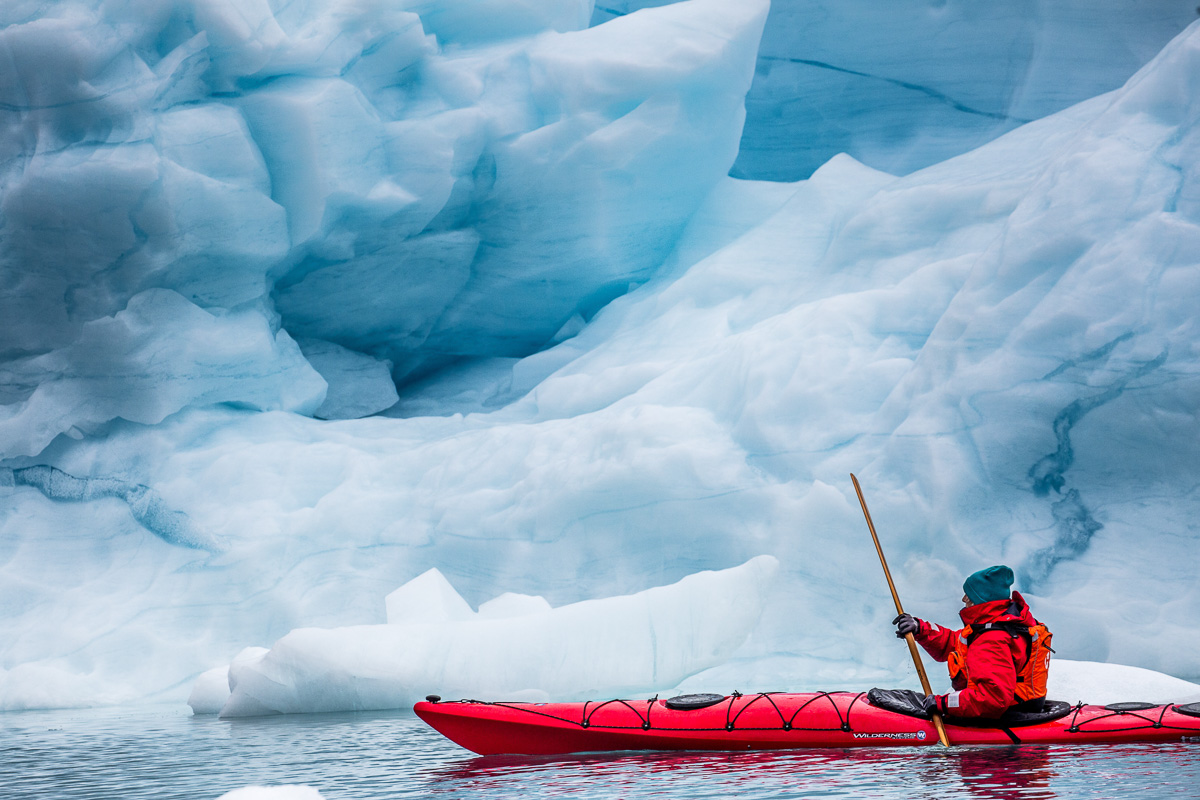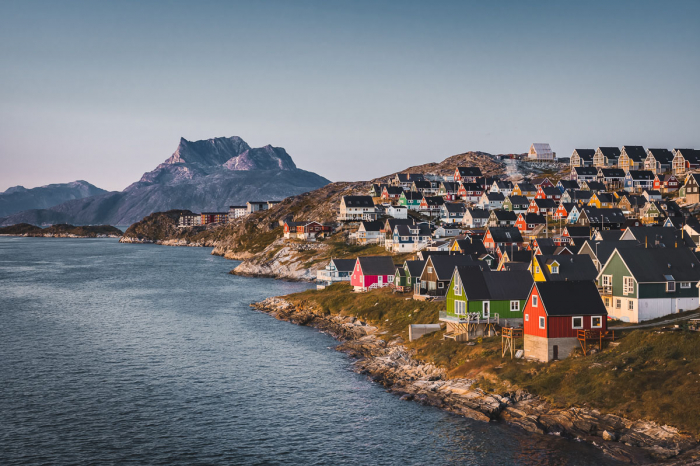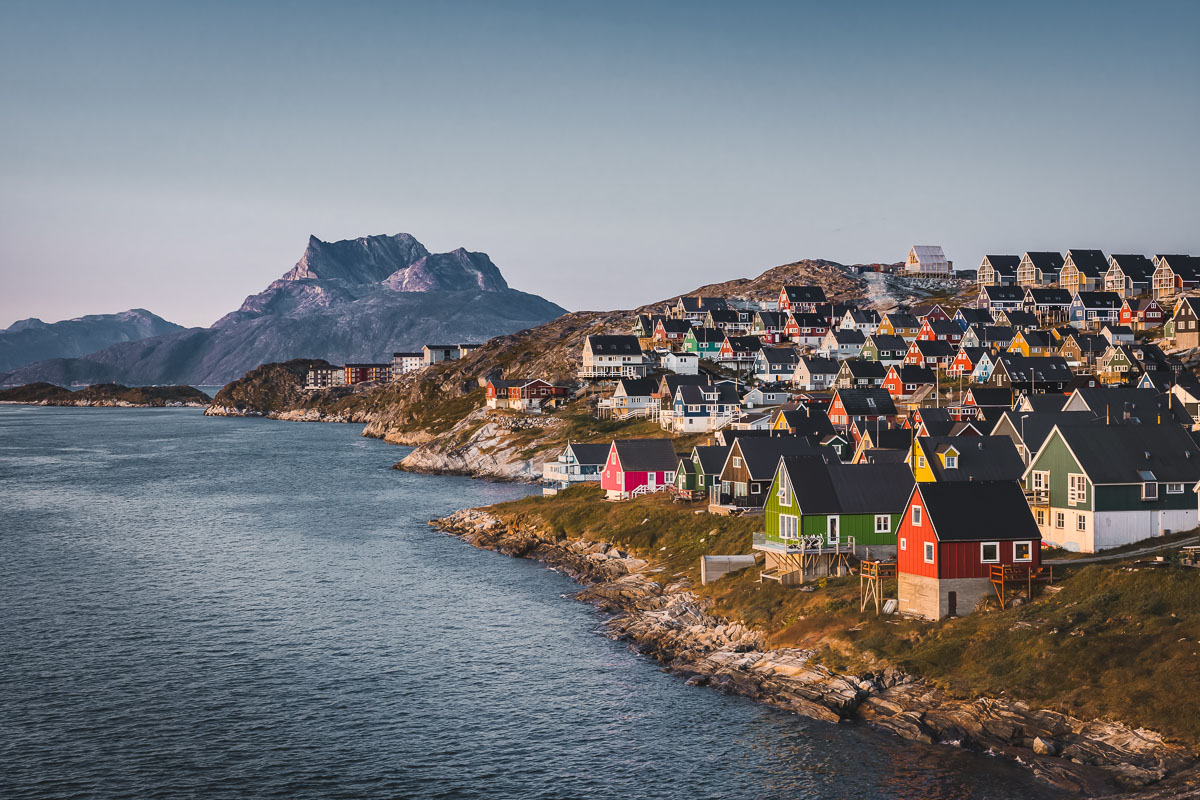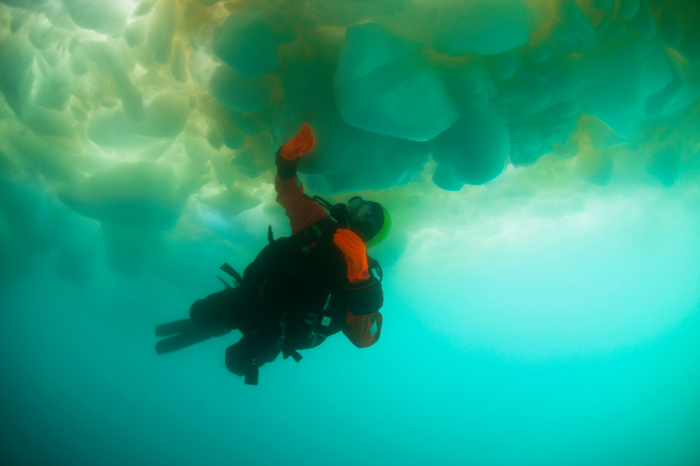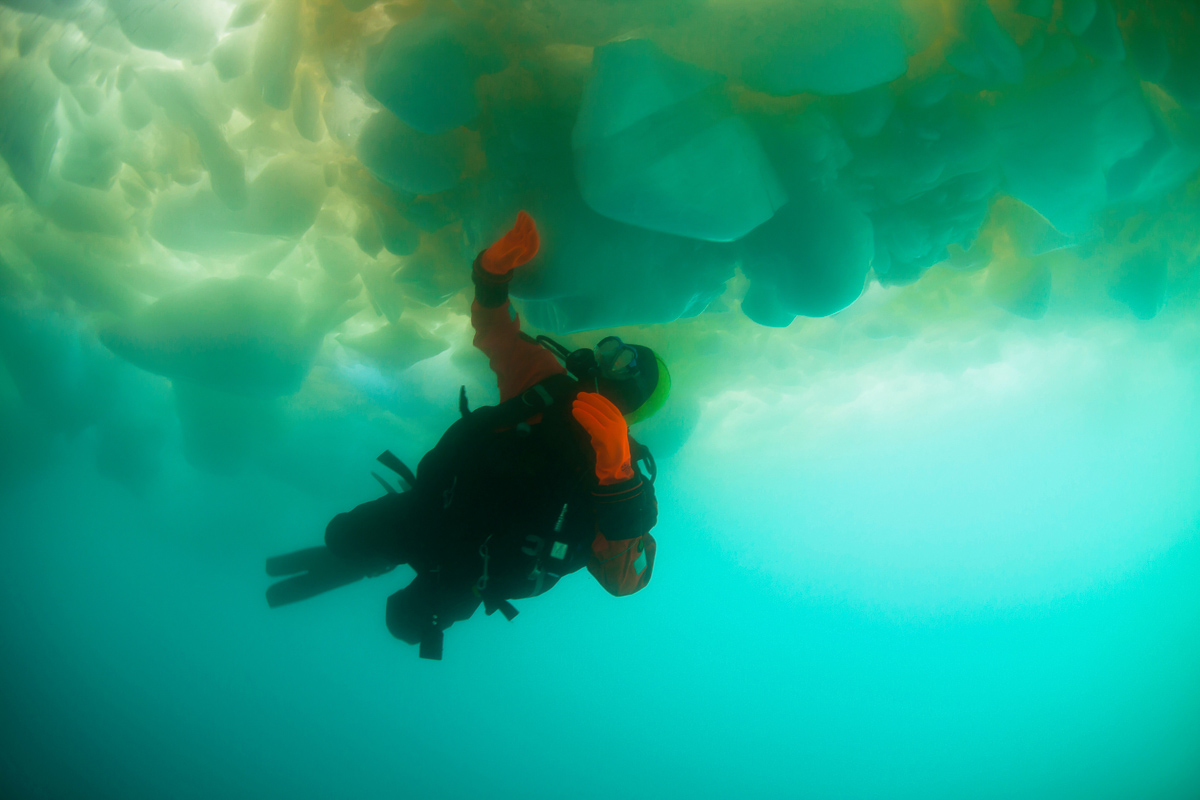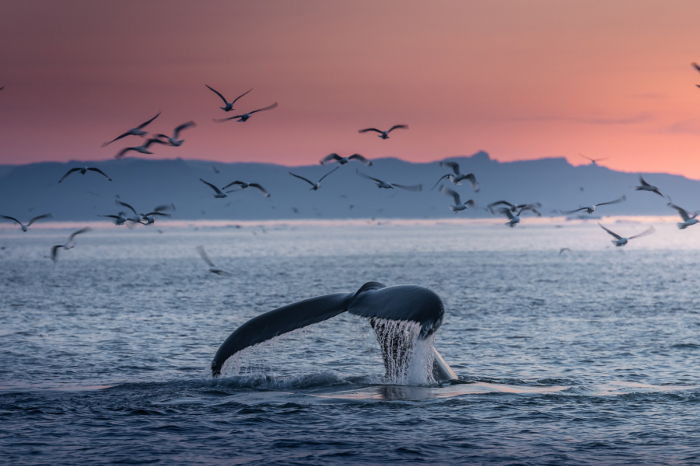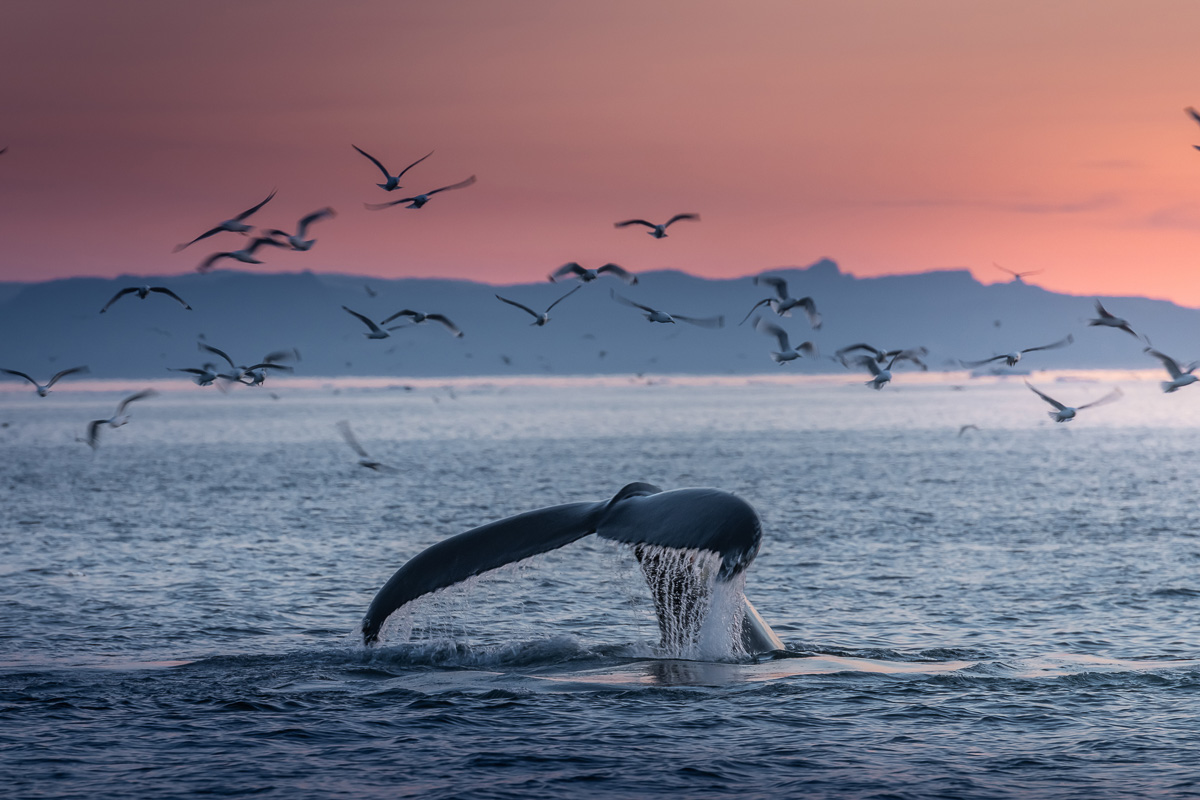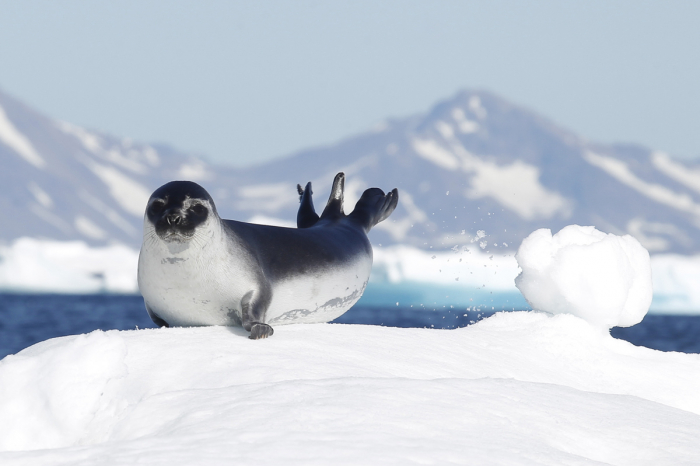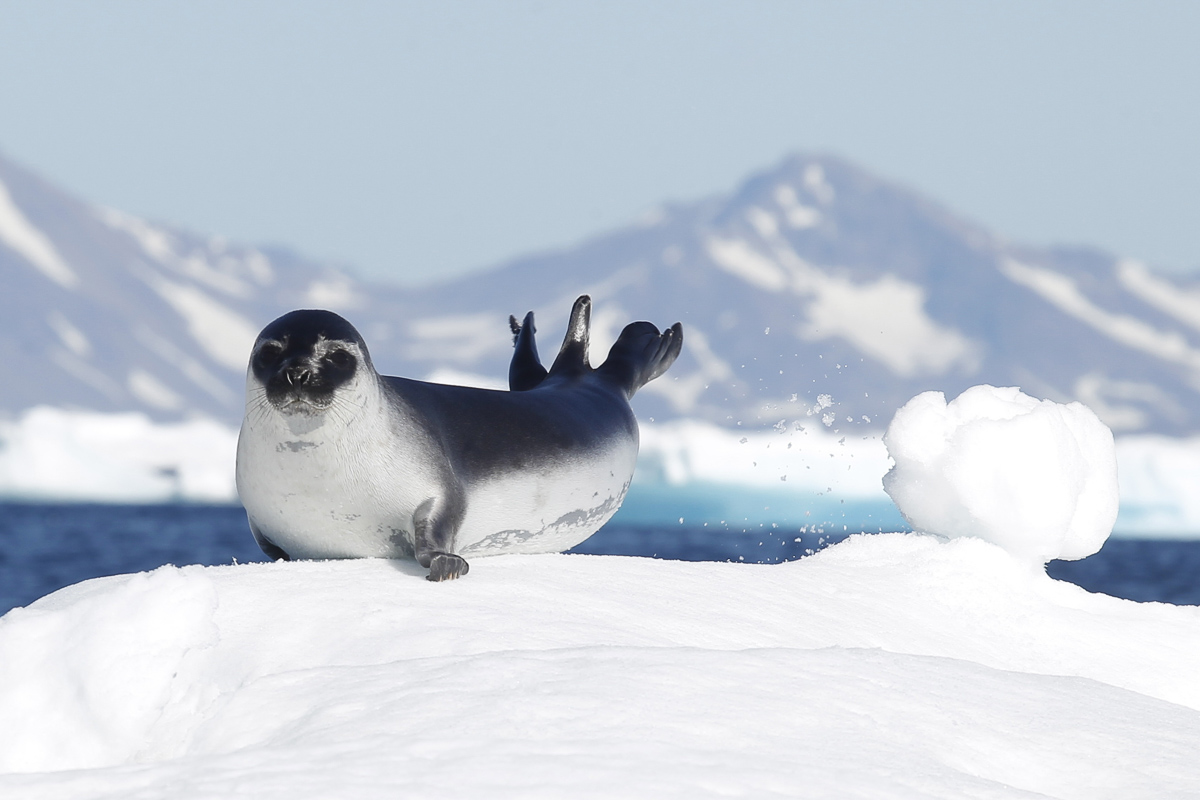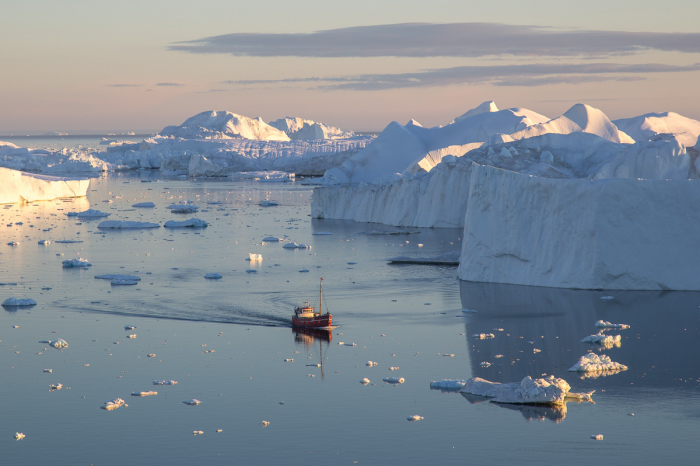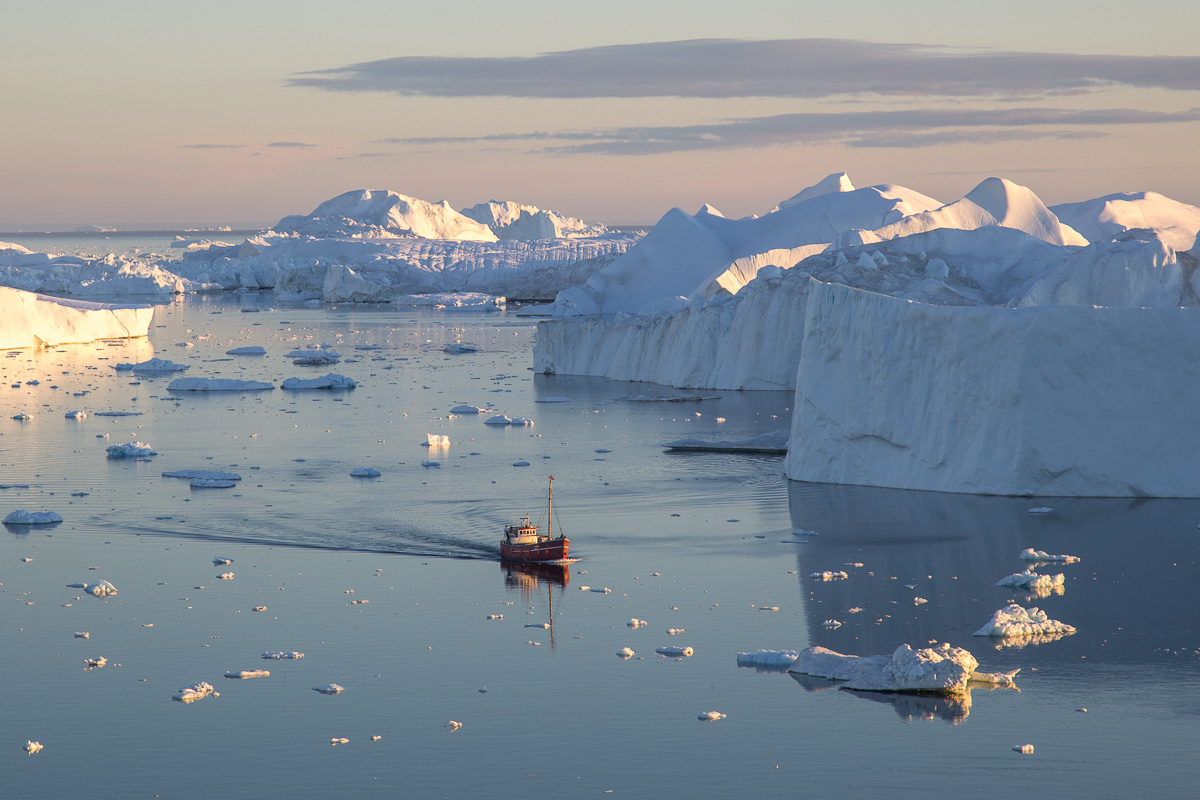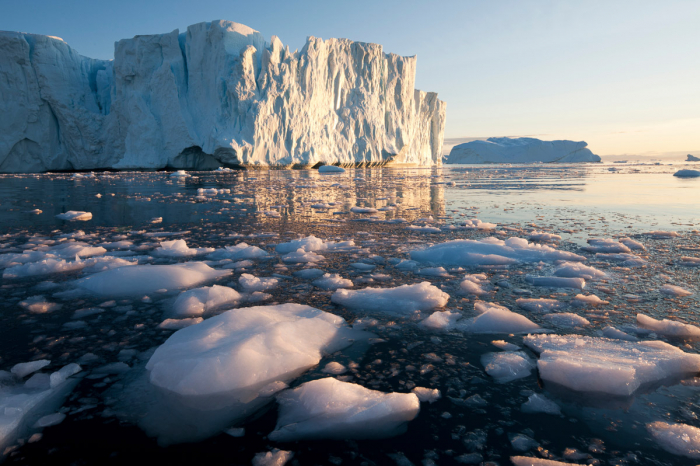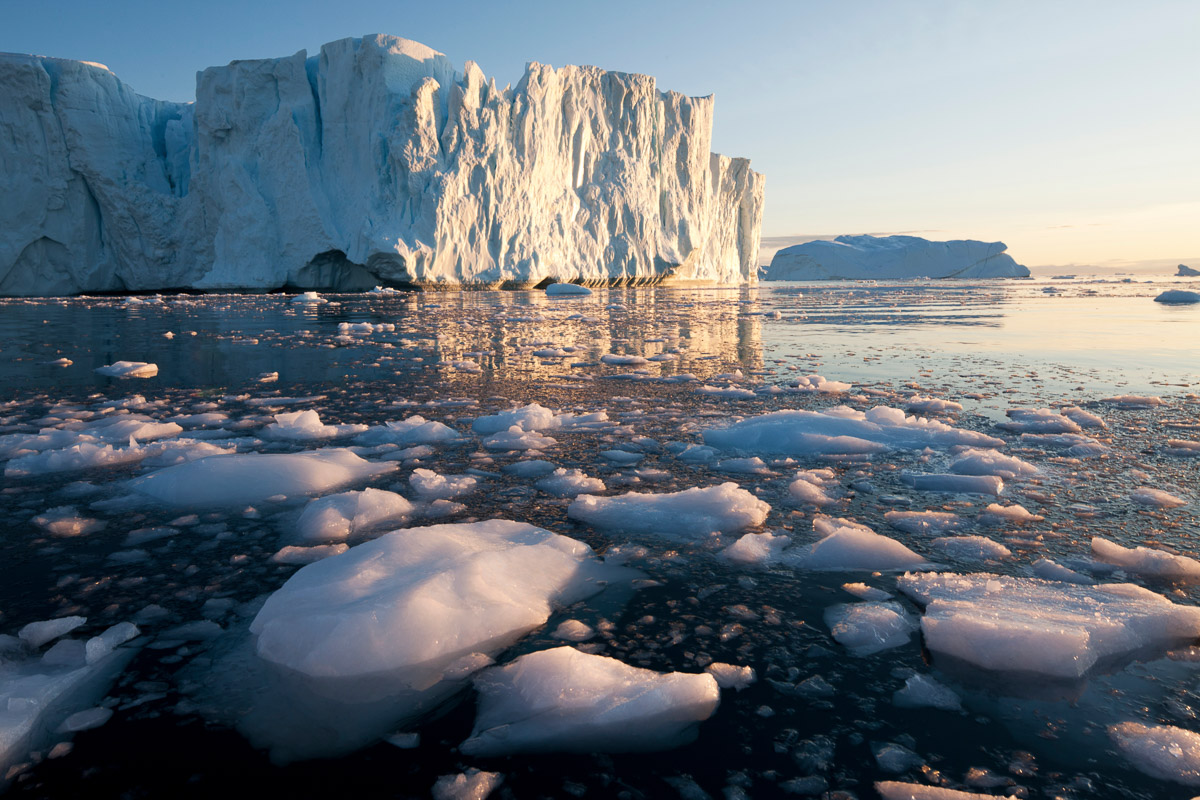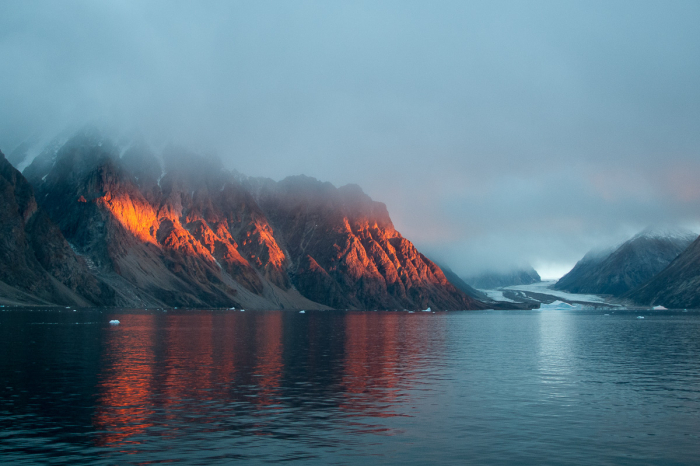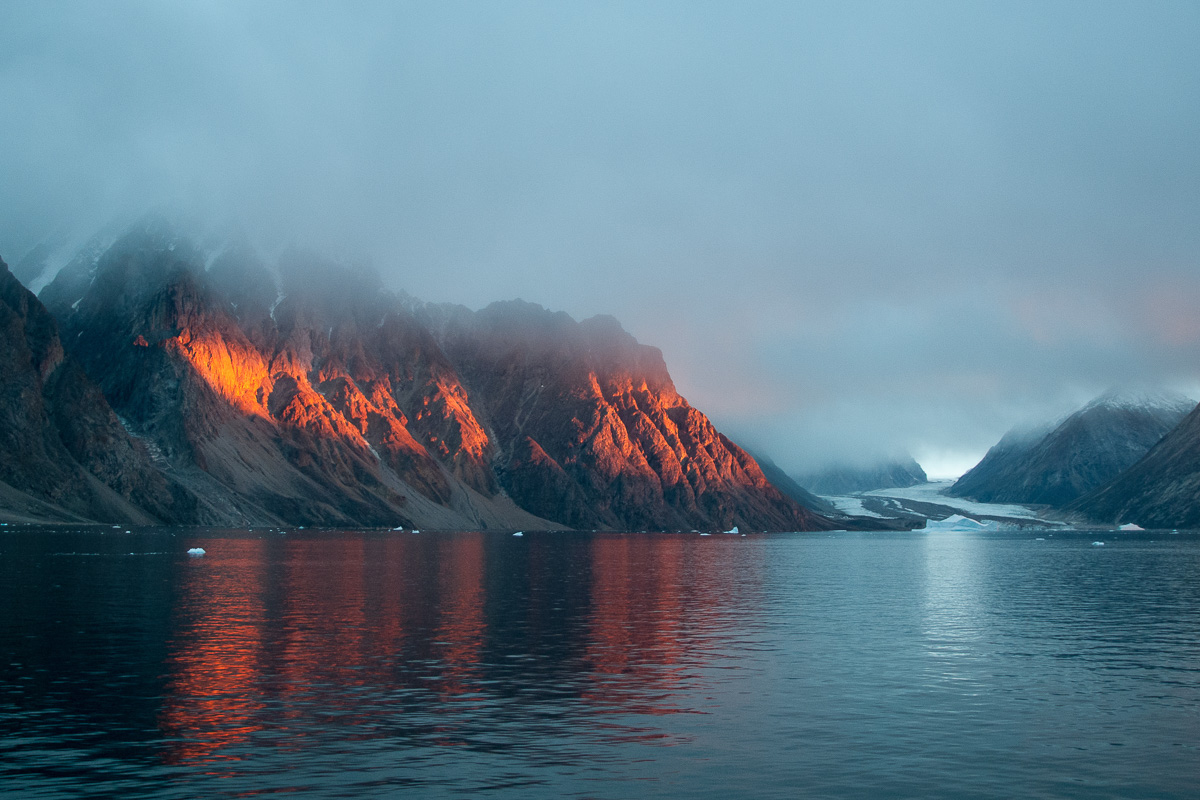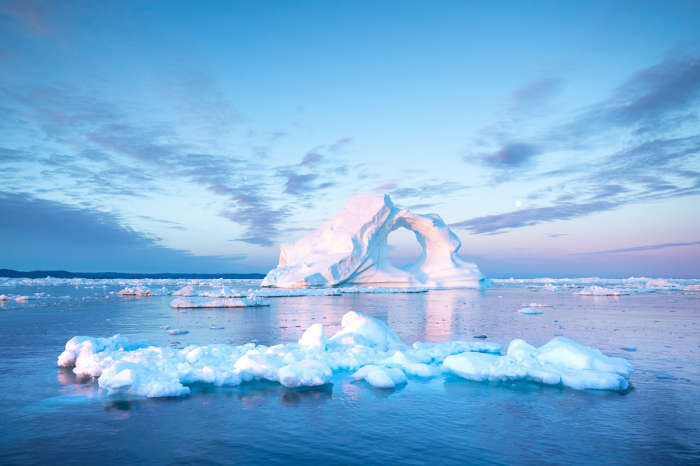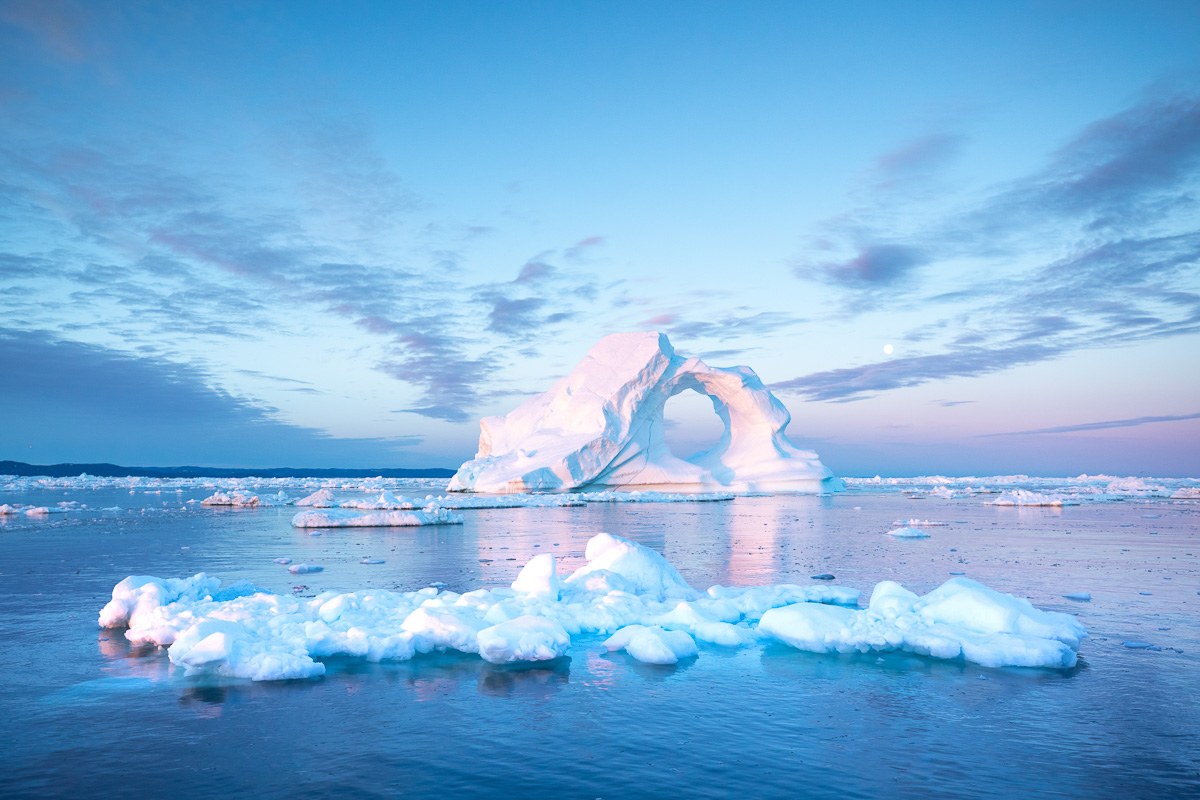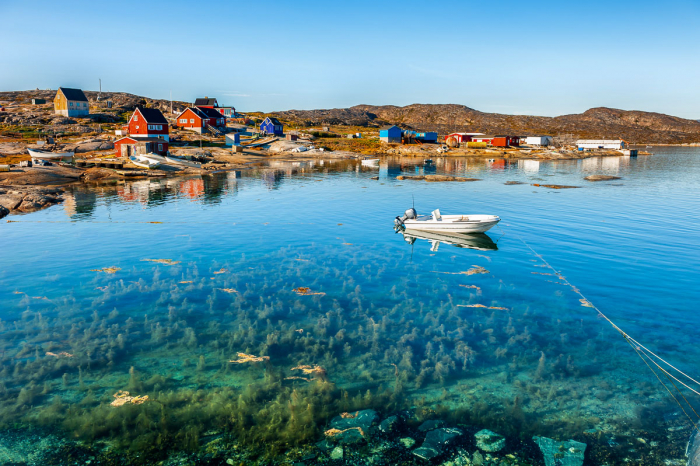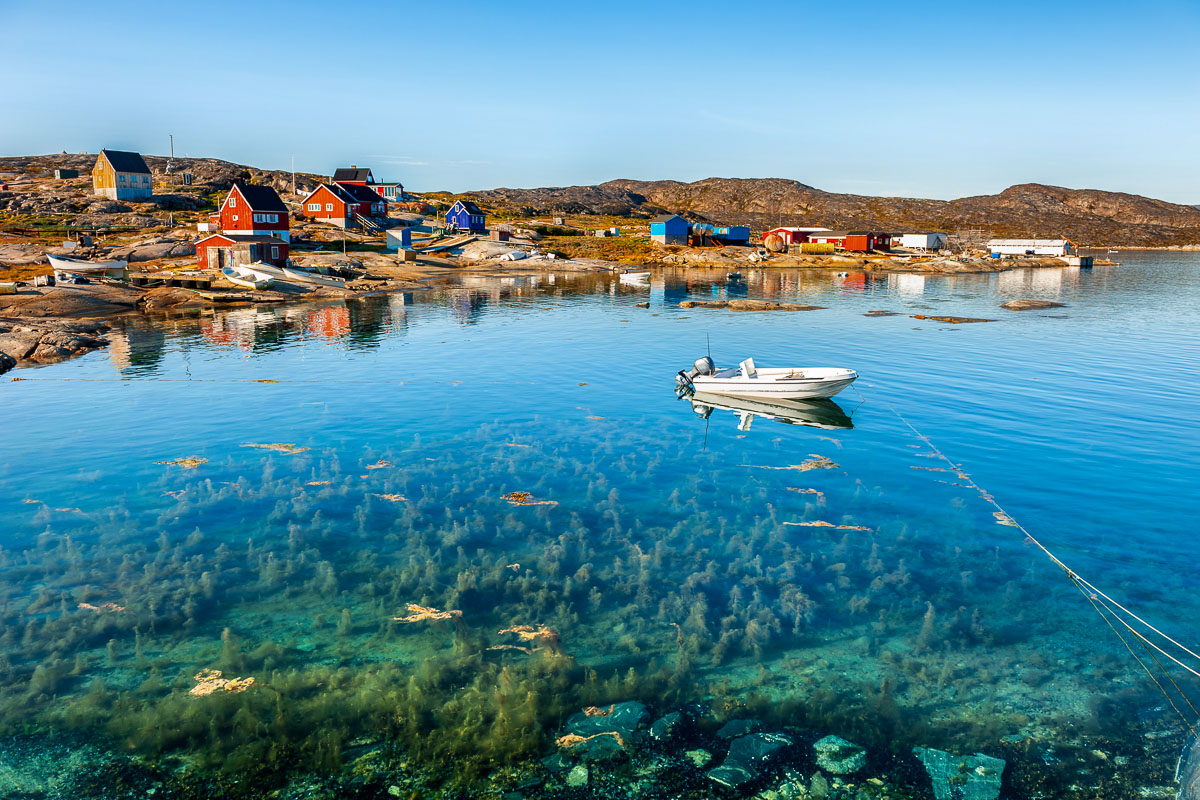 Diving Environment
Level
Advanced, dry suit experience
Diving Season
June - September
Top tips

Paddling through the fjords should not to be missed as Greenland is the birthplace of kayaking, 
Greenland's climate can feel significantly warmer – or colder – than the official temperature would suggest, so be sure to dress in layers.
Allow plenty of travel time when travelling in Greenland as domestic flights can often be delayed due to poor weather and fog.
About Greenland
Greenland is a destination of unfathomable scale. Stretching almost 3,000-kilometres from north to south, this is the world's largest non-continental island, and the iconic Arctic destinations. With around 85% of its entire landmass covered in ice, Greenland represents the second latest ice cap on the planet, overshadowed only by Antarctica. What's more, the island's complex fjord-frayed coastline is thought to be longer than the circumference of the earth, while the Northeast National Park is the biggest in the world, protecting an area larger than most countries.
Despite all that space, Greenland is home to less than 60,000 people, making it the least densely populated region in the world and offering vast swathes of untouched wilderness where wildlife can thrive. Around a third of this population is concentrated in the capital city of Nuuk, with the remaining inhabitants occupying small towns and settlements scattered far and wide along the coast. The vast majority of residents here are of Inuit descent, many of whom take great pride in continuing traditional aspects of their culture. As a result, Greenland guarantees authentic and rewarding experiences combining adventure and discovery.
Getting there
Flights to Greenland operate from Reykjavik in Iceland and Copenhagen in Denmark – both of which offer a range of international connections. From Iceland, it is possible to fly direct to Nuuk, Ilulissat, Narsarsuaq, and Kulusuk, while Copenhagen primarily services Narsarsuaq and Kangerlussuaq. Due to the lack of roads and large distances, the majority of Greenland's major settlements are well connected to one another via domestic flight – be it by plane or helicopter. 
It is also possible to reach Greenland aboard polar expedition cruises departing from Norway, Iceland, Scotland, or elsewhere in the Arctic. Voyages like this are a great way to see as much of the region as possible, though it's worth noting that these trips inevitably require long crossings over areas of open-ocean.
Where to stay
Visitors to Greenland can choose from a variety of hotels, predominantly scattered along the island's busier western settlements. That said, an Arctic expedition vessel is essential if you want to see this archipelago in all its glory. With the ability to cover large distances overnight, these strengthened polar vessels allow visitors to traverse this enormous island with relative ease. And, equipped with zodiacs for daily excursions, guests aboard these expedition vessels have access to some of the most remote and otherwise inaccessible corners of Greenland's coast.
Seasons
As you'd expect from an island of this size, Greenland's climate can vary considerably depending on location. These differences are greatest during the winter months of December through February, when there can be as much as 30°C separating areas in the north and south. This range narrows significantly in the summer months of June through August, when there is typically only a few degrees between destinations. During summer, visitors can typically expect temperatures between 5 and 10°C, though the far south can occasionally creep a little higher.
Like other polar regions, Greenland spends several months without sun. As spring emerges around March or April, and the days begin to return, the island's surrounding sea ice starts to break up, particularly in the west. Once summer is in full swing, some unglaciated coastal areas can even turn green, with shrubs and Arctic flowers taking hold. The increased temperatures during this time mean the sea ice retreats even further and increases glacial calving – littering the fjords with icebergs. As Autumn arrives, the days begin to shorten once more and daily temperatures fall a few degrees, but lucky visitors may catch a glimpse of the spectacular northern lights.
Almost all Arctic expedition cruises to Greenland take place between the months of May and September. During this time, daylight dominates, the climate is at its most welcoming, and the sea ice recedes, making navigation and access easier. Humpback whales are a common sight along Greenland's coast between July and September, and both reindeer and muskox can be seen rutting in the Autumn months.
---
Other popular destinations