Scuba diving in
Antarctica
The Antarctic Peninsula and South Shetland Islands offer breathtakingly-beautiful scenery, world-class wildlife-watching, fascinating history and adventurous activities including scuba diving - the full polar expedition package.
Highlights
Set foot on the continent of Antarctica for a true polar experience 
Spot many different seabird species and vast colonies of penguins
Activities including kayaking, diving, hiking, skiing, and more
Encounter marine mammals including seals and whales
Land on Elephant Island, where Shackleton's crew once sheltered
One of the most inhospitable and inaccessible destinations on earth, the wintery, ecological wonderland of Antarctica has been bewitching intrepid explorers for centuries. With its snow-covered mountains, ice-shelves, and hundreds of scattered islands, this remote region is as stark as it is beautiful - the ultimate backdrop for an adventure of a lifetime. Visitors can immerse themselves in Antarctica's iconic experiences, from whale-watching, penguin-spotting, and watching glaciers calve, to ice diving, mountaineering, camping and more. Whether travelling lightly-trodden trails or pioneering new paths, Antarctica delivers the full polar expedition package.
Exploring Antarctica
Voyages typically focus on an area known as Graham Land, which marks the northern section of the Antarctic Peninsula, as this area offers many iconic areas to explore along the coast, particularly the western side. The stunning scenery lends itself to landscape photography while the abundant wildlife allows for hour after hour of once-in-a-lifetime encounters. Other activities on offer during Antarctic Peninsula itineraries include camping, hiking, snowshoeing, and kayaking. Or for something entirely unique, adventure-seekers should consider embarking on a trip that incorporates mountaineering, skiing, or snowboarding.
Neko Harbour is a hotspot for witnessing glacial-calving, with huge chunks of ice regularly crashing into the water, creating a thunderous splash. Nearby Paradise Bay offers spectacular polar vistas while Port Lockroy provides a more historical perspective of Antarctica, with its old British scientific base that now acts as a museum. Venturing further south, the Lemaire Channel - known as the "Kodak Gap'' for its picture-perfect scenery - is one of the most highly-anticipated stops of an Antarctic Peninsula itinerary.
When it comes to wildlife watching, the Antarctica Peninsula doesn't disappoint, as the area is home to an abundance of birds, whales, seals, and more. The islands of Danco and Cuverville offer the chance of spotting gentoo penguins, Wilson petrels, and skuas, while Weddell seals congregate on the beaches, and both humpbacks and minke whales pass through the surrounding Errera Channel during the season. Further South, Peterman Island offers blue-eyed shags and one of the largest and southernmost colonies of Adelie and gentoo penguins. 
Snow Hill is a seldom-visited island off the eastern coast of Graham Land on the Antarctic Peninsula. While often overlooked in favour of the peninsula's west coast, Snow Hill Island is home to one of the largest emperor penguin colonies on the planet, with around 10,000 individuals all huddled in a relatively small space.
Exploring the South Shetland Islands
Situated around 120-kilometres north of the peninsula, the South Shetland Islands are often the first stop during Antarctica voyages. Aside from being the site of several research bases connected via a maze of tracks, these islands offer a great introduction to the wildlife and history of Antarctica. The likes of Aitcho Island, Livingstone Island, and Half-Moon Island are home to birds of all kinds, including chinstrap, gentoo and macaroni penguins. Weddell seals are also common, along with a few elephant seals.
Deception Island is the caldera of an active volcano, famous for its horseshoe-shaped crater which shelters the lagoon inside, creating a great place to kayak, sail, or hike. Of course, the south Shetland Islands are also where Sir Ernest Shackleton's Endurance expedition found themselves after floating on the ice for five months, and the majority of the crew spent a further 128 days sheltering on Elephant Island awaiting rescue.
Diving in Antarctica and the South Shetland Islands
Scuba diving around the Antarctic Peninsula and the South Shetland Islands is greatly dependent on the conditions. Located off the peninsula's northern tip, Brown Bluff and Paulet Island can often offer opportunities to make a descent, as does Half-Moon Island in the South Shetlands, and the likes of Neko Harbour, Paradise Bay, and Port Lockroy on the west coast. Divers can expect to explore steep slopes, rocks, and even icebergs floating above the deep blue. The unique underwater scenery is one of the main attractions, though it is possible to find an array of limpets, isopods, sea squirts, sea spiders and sea cucumbers, as well as nudibranchs and worms. And, there's always the possibility of penguins and seals darting past in search of food.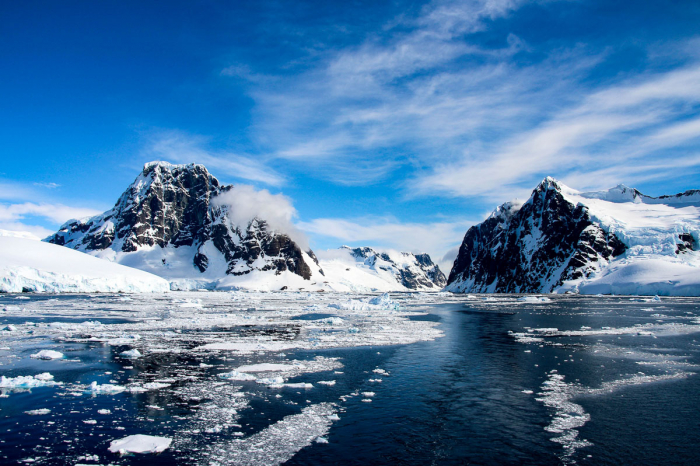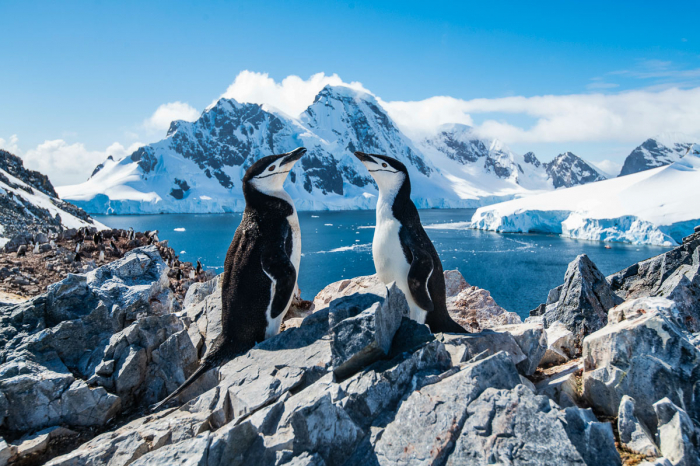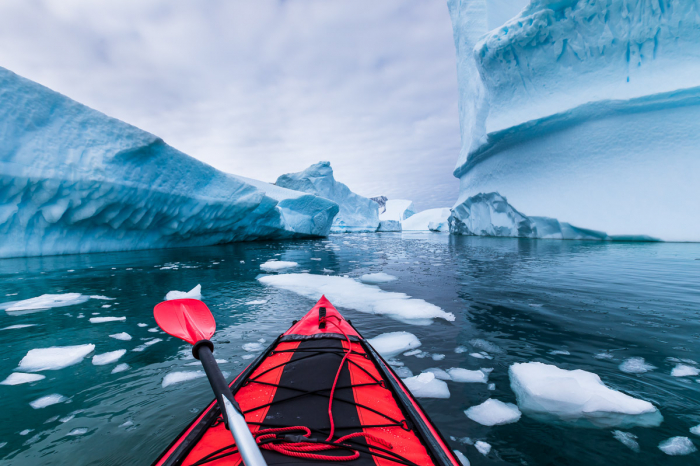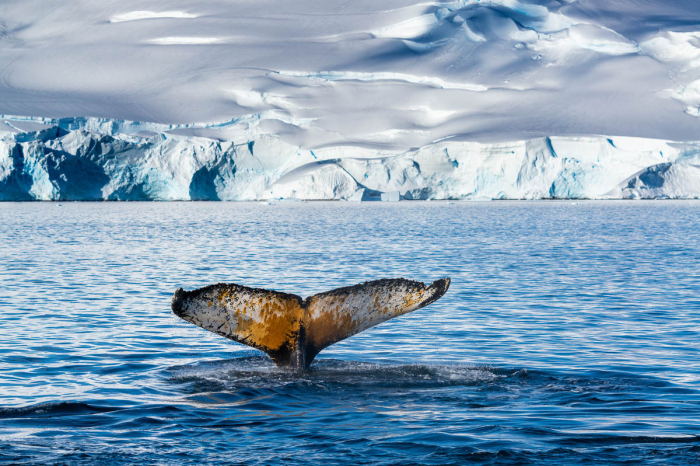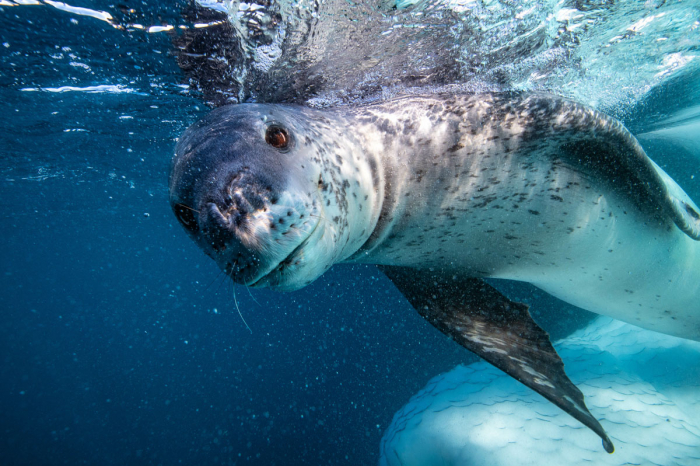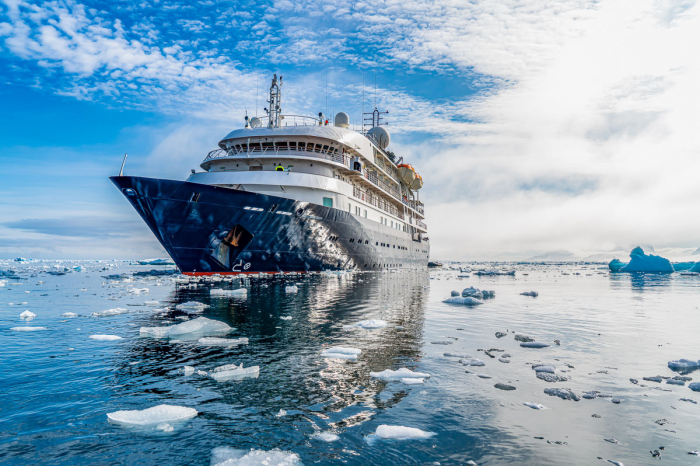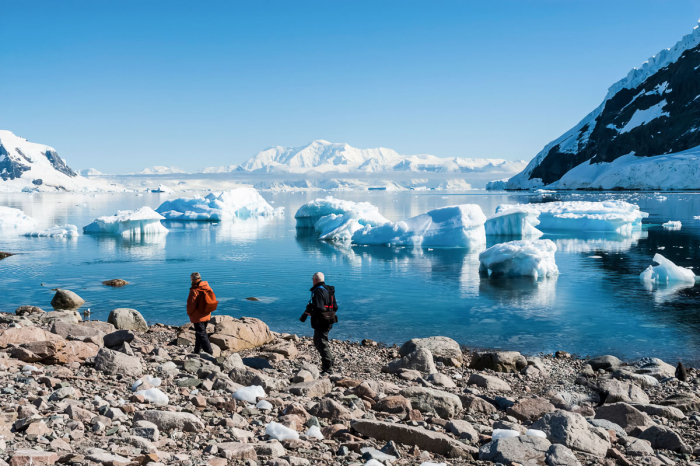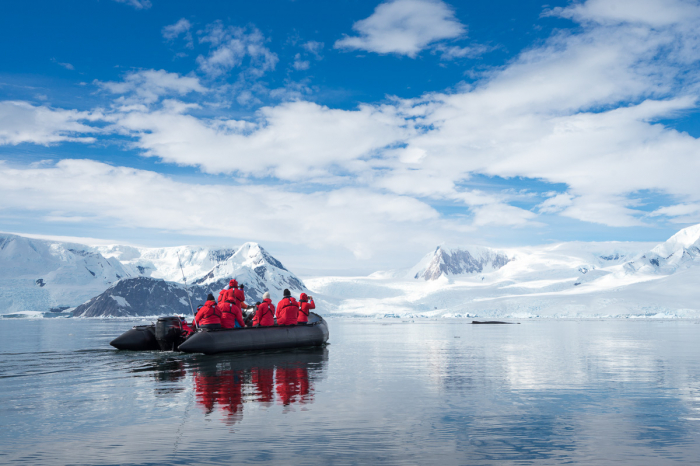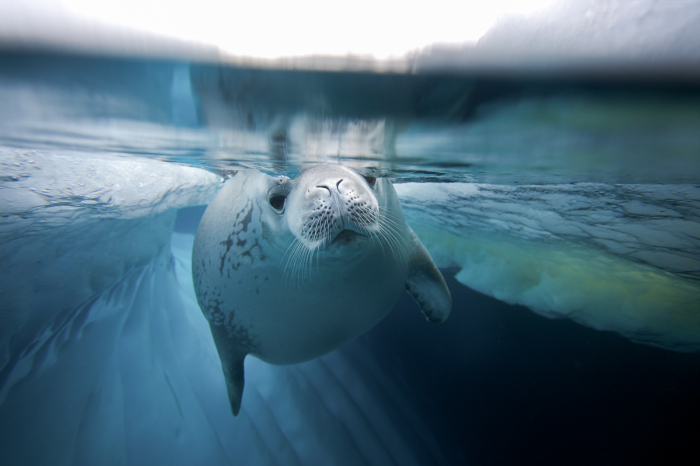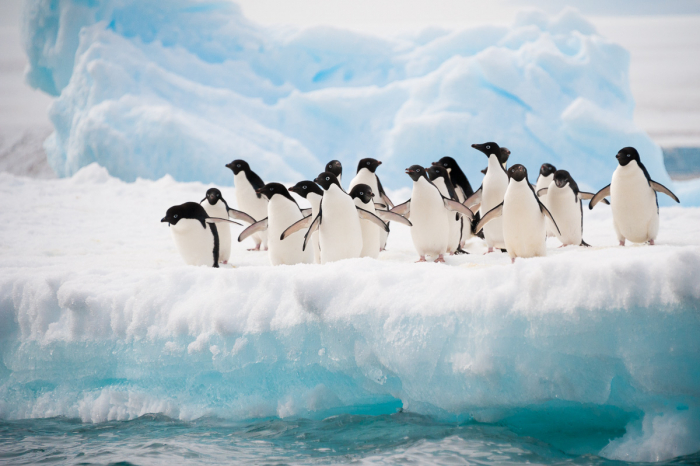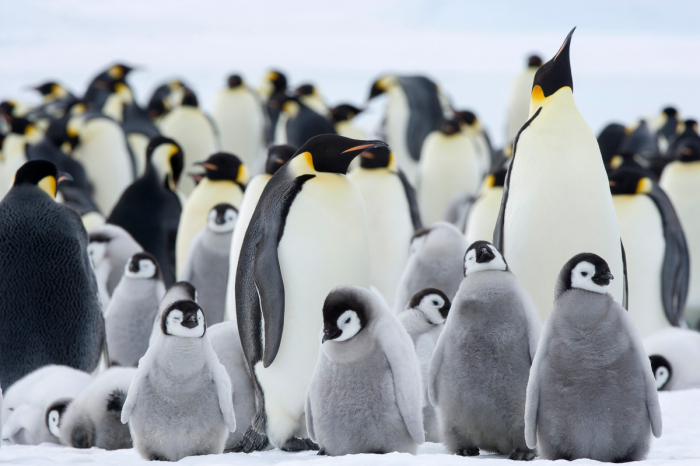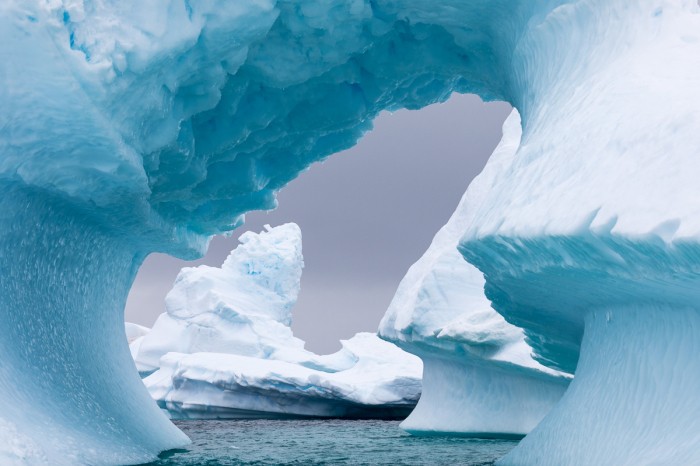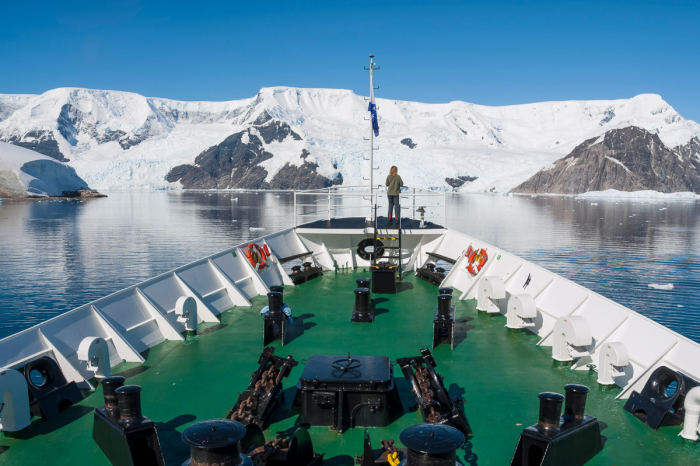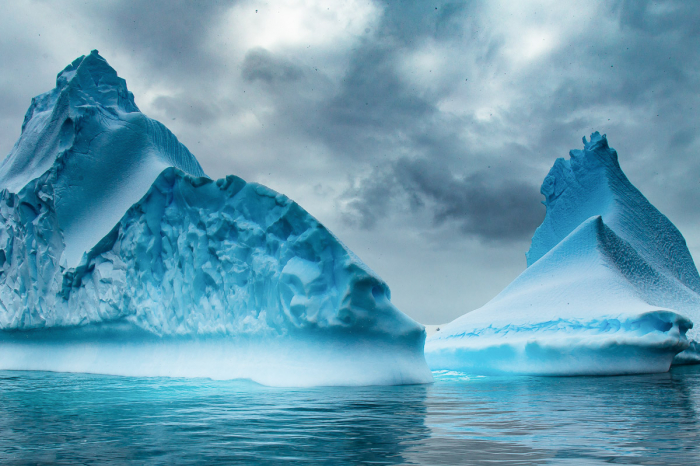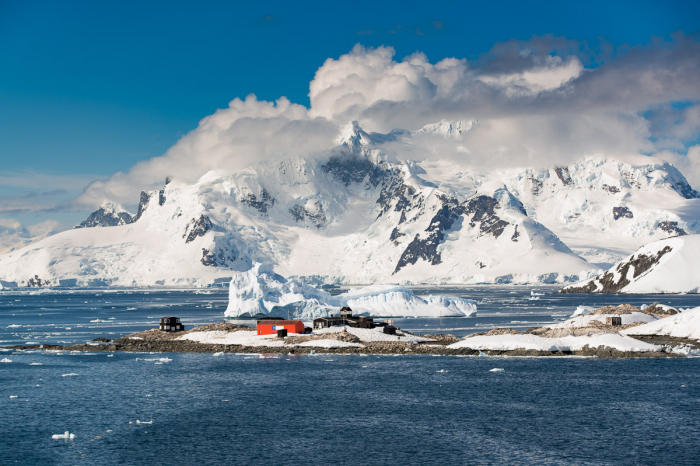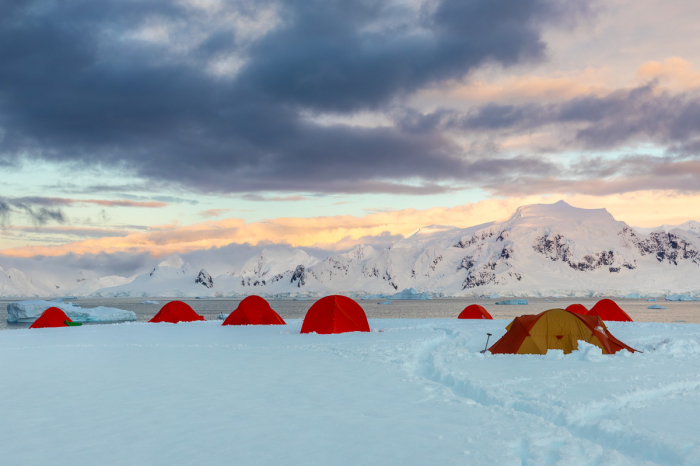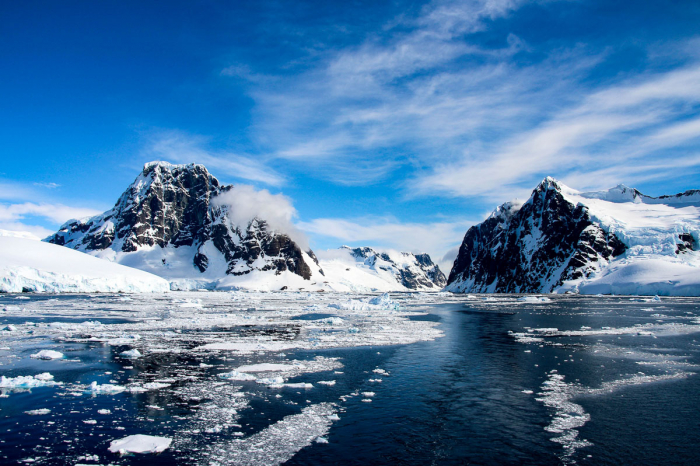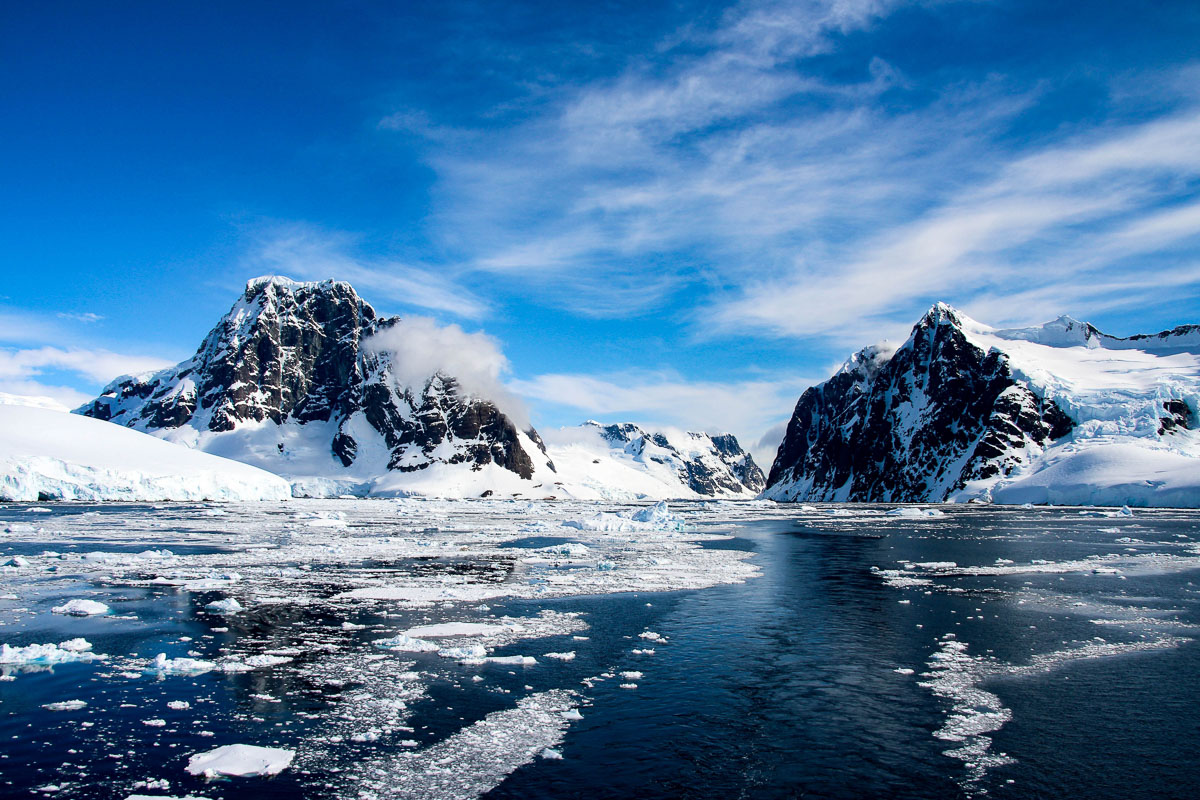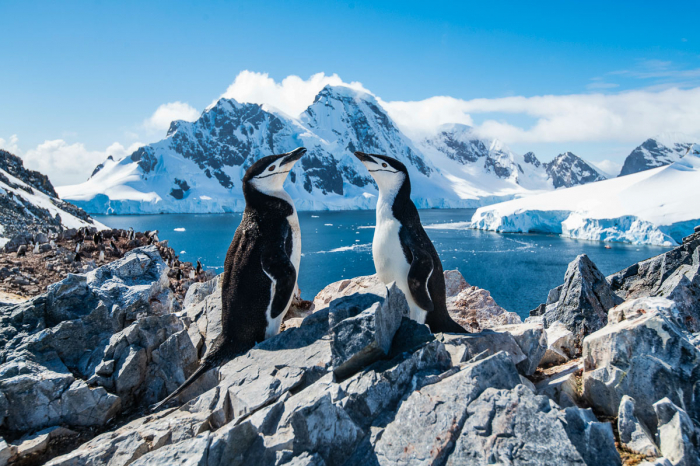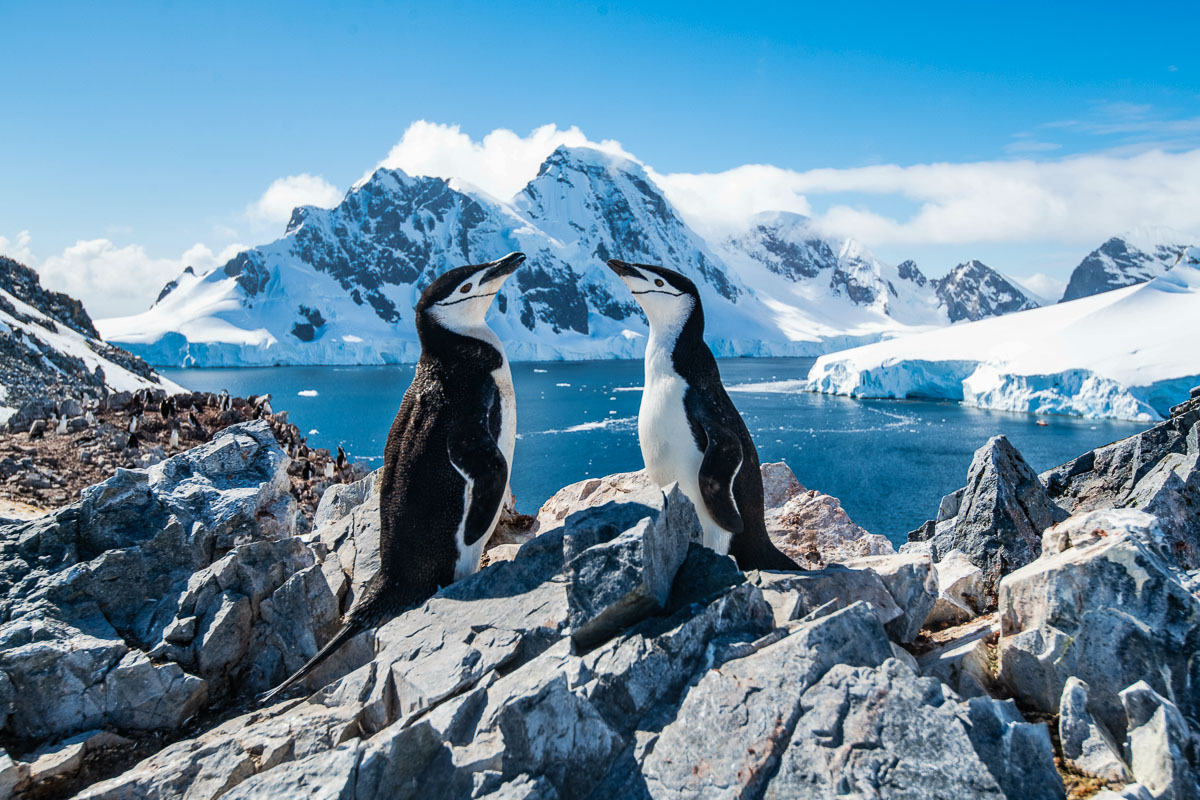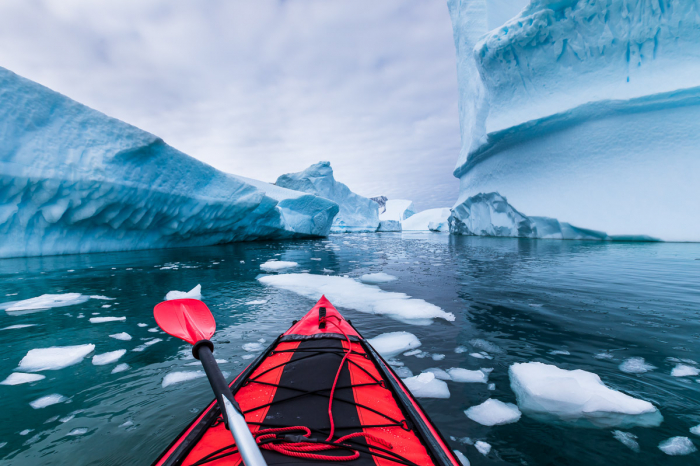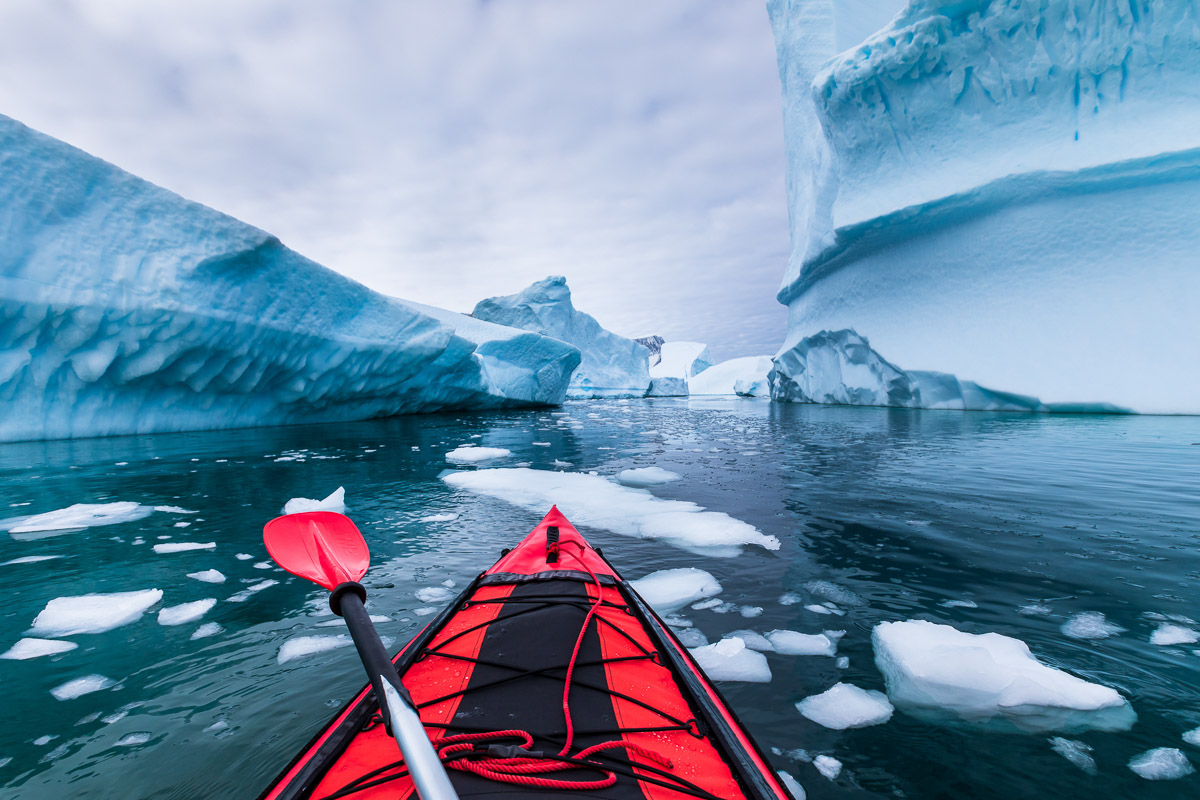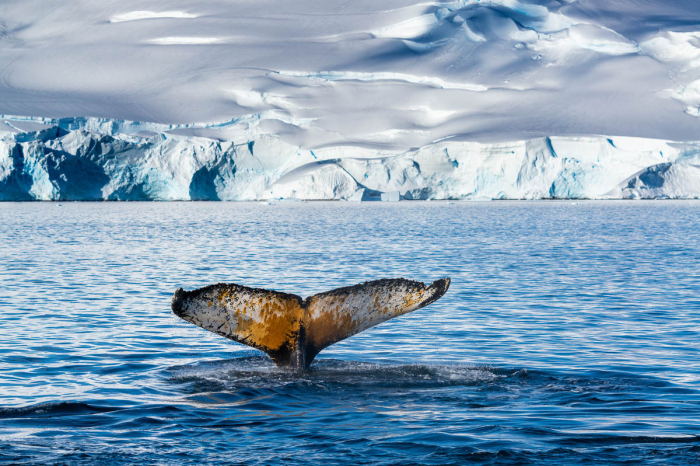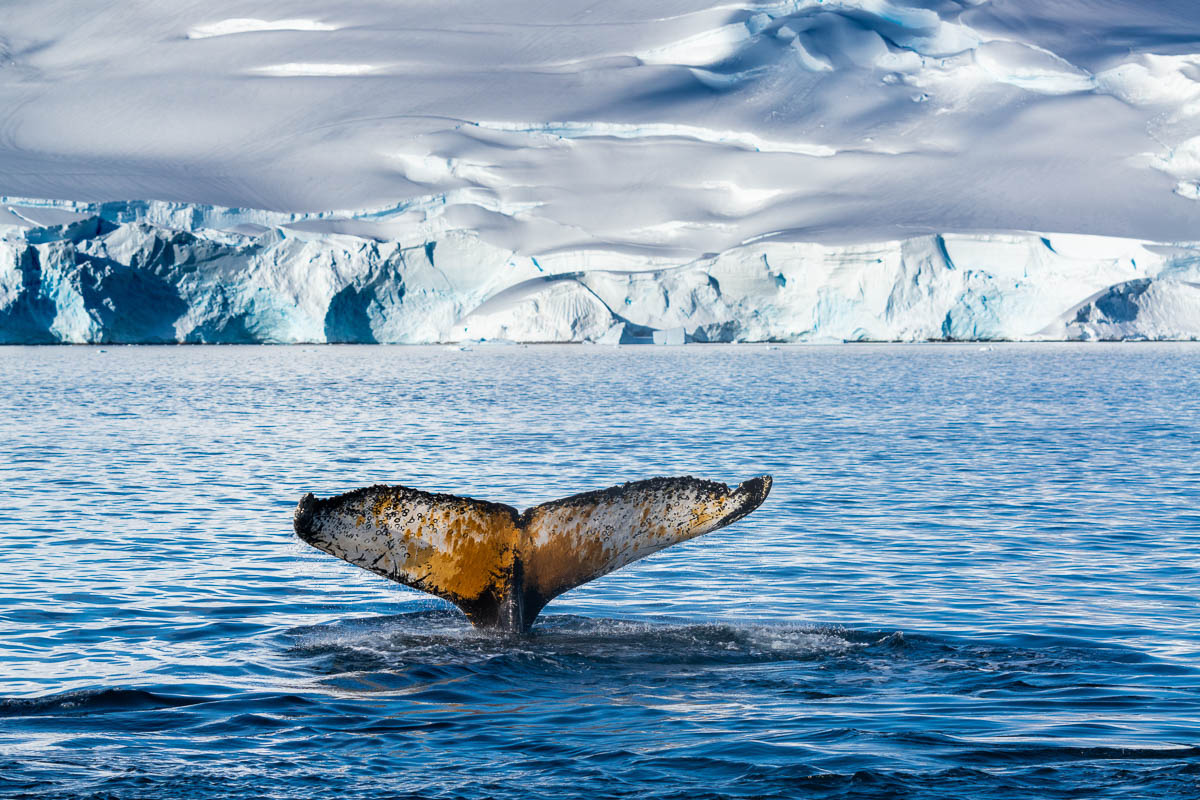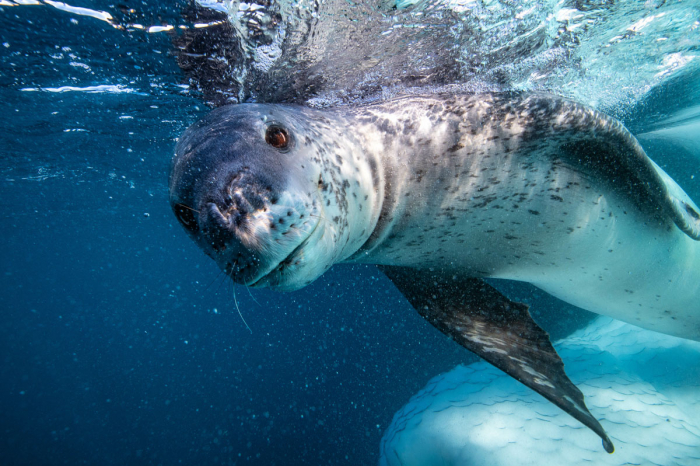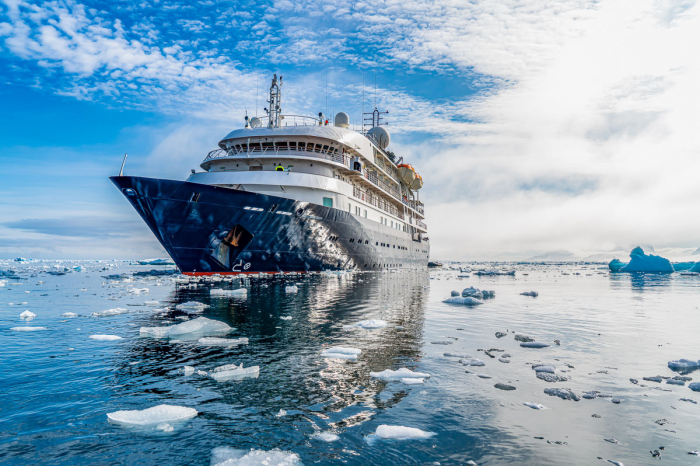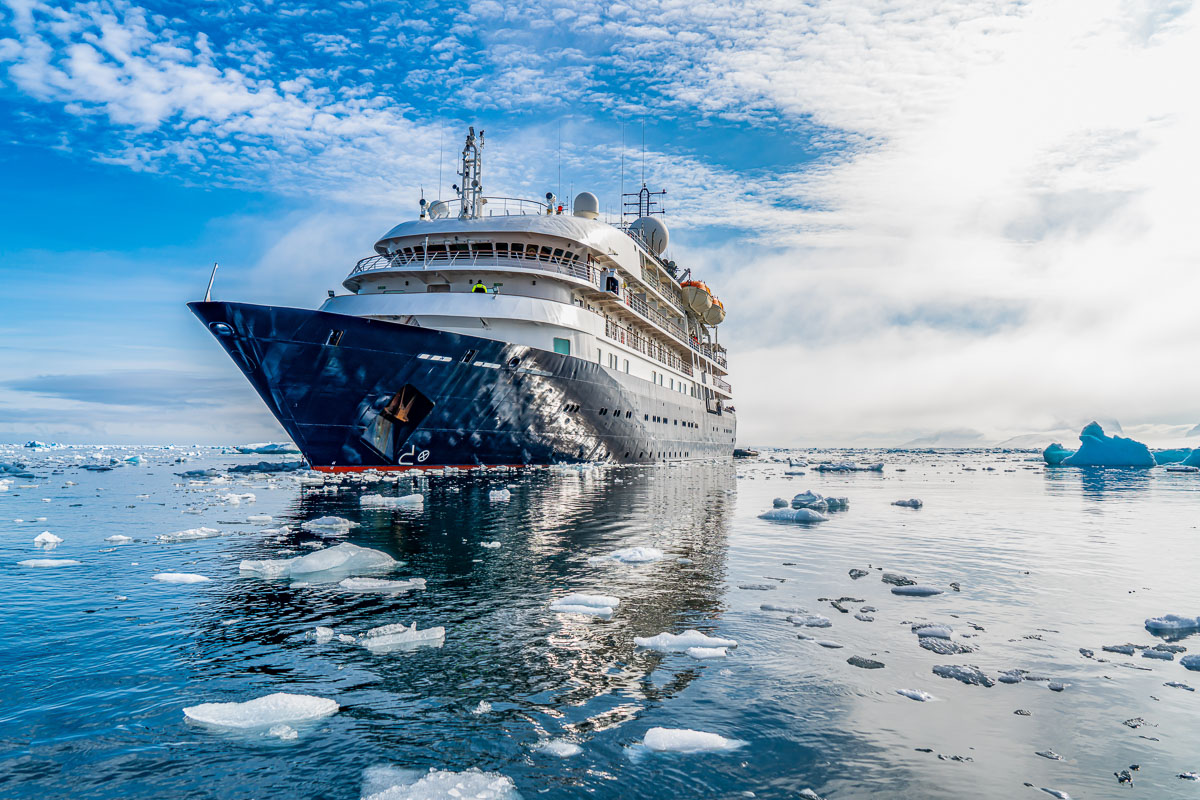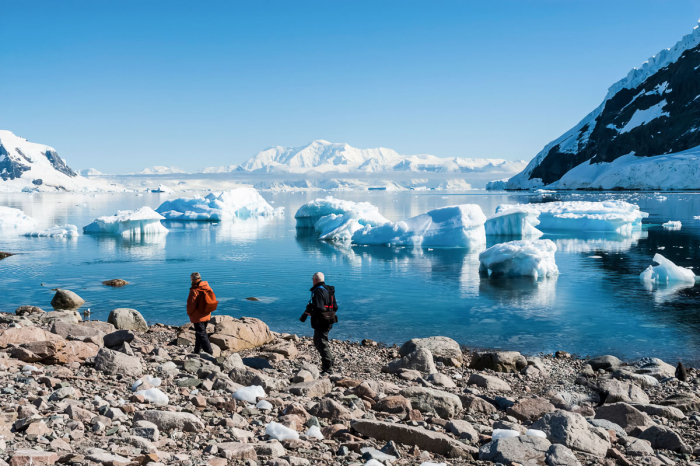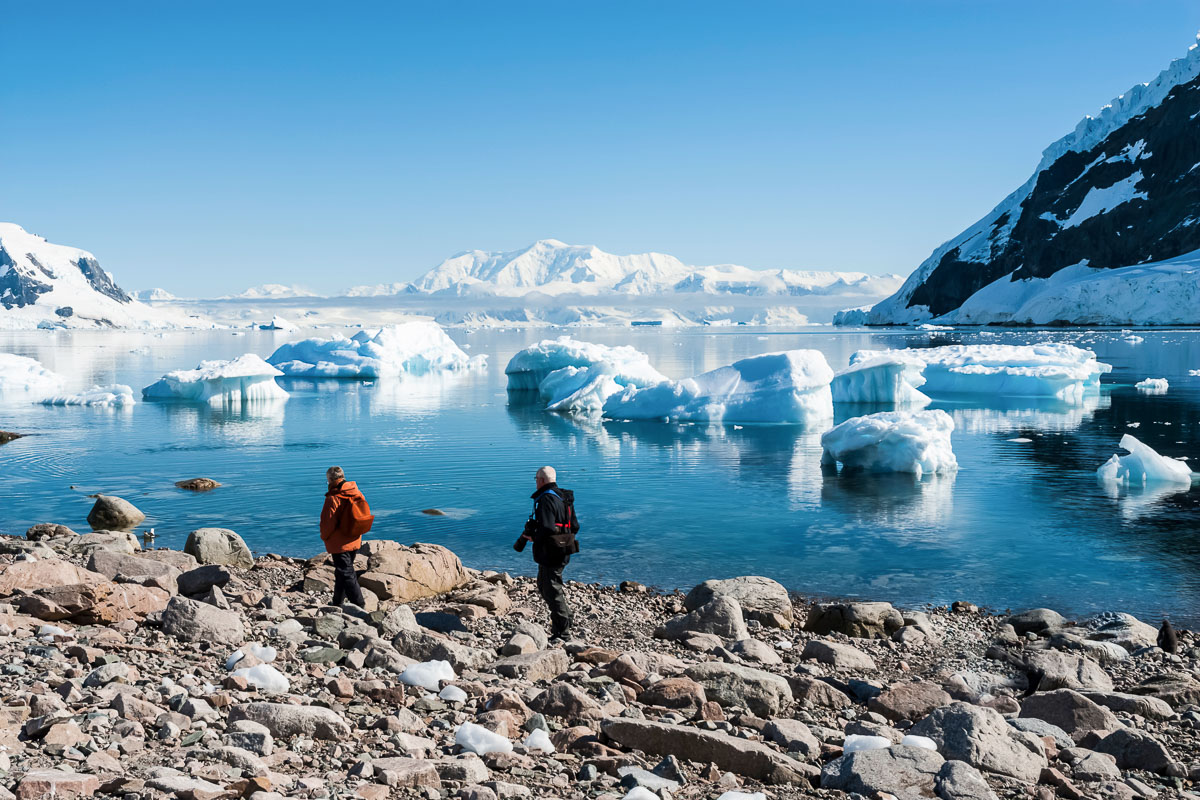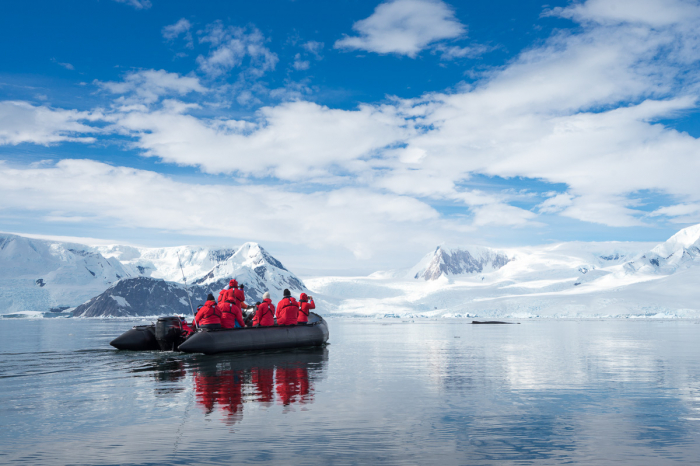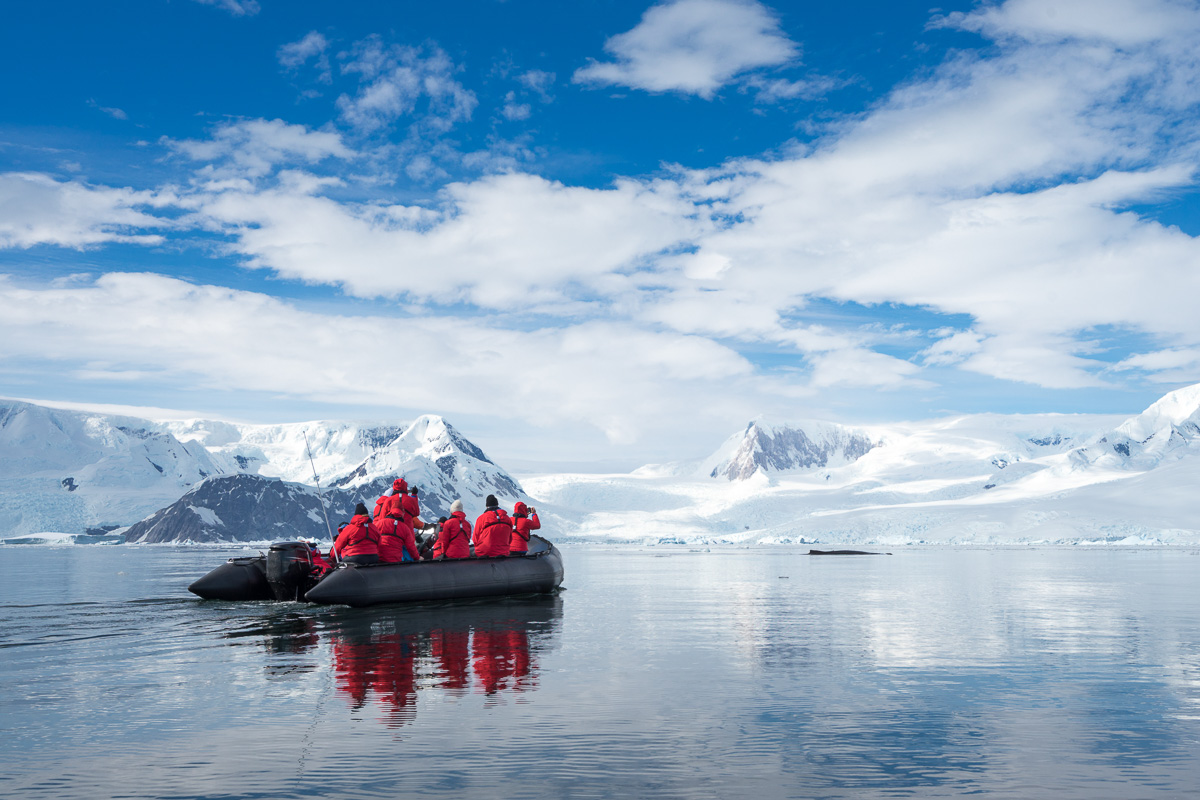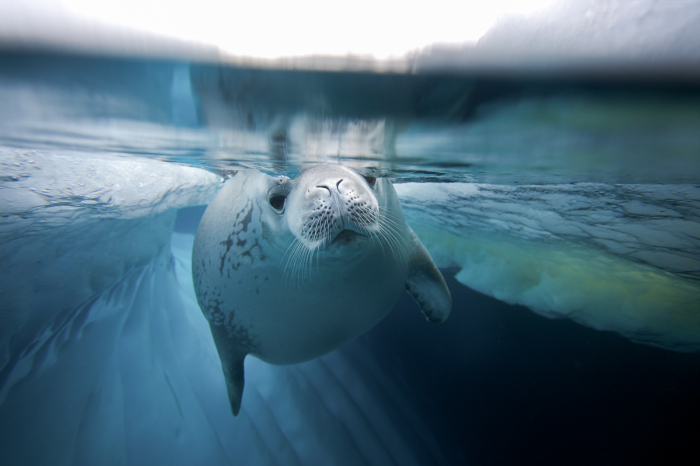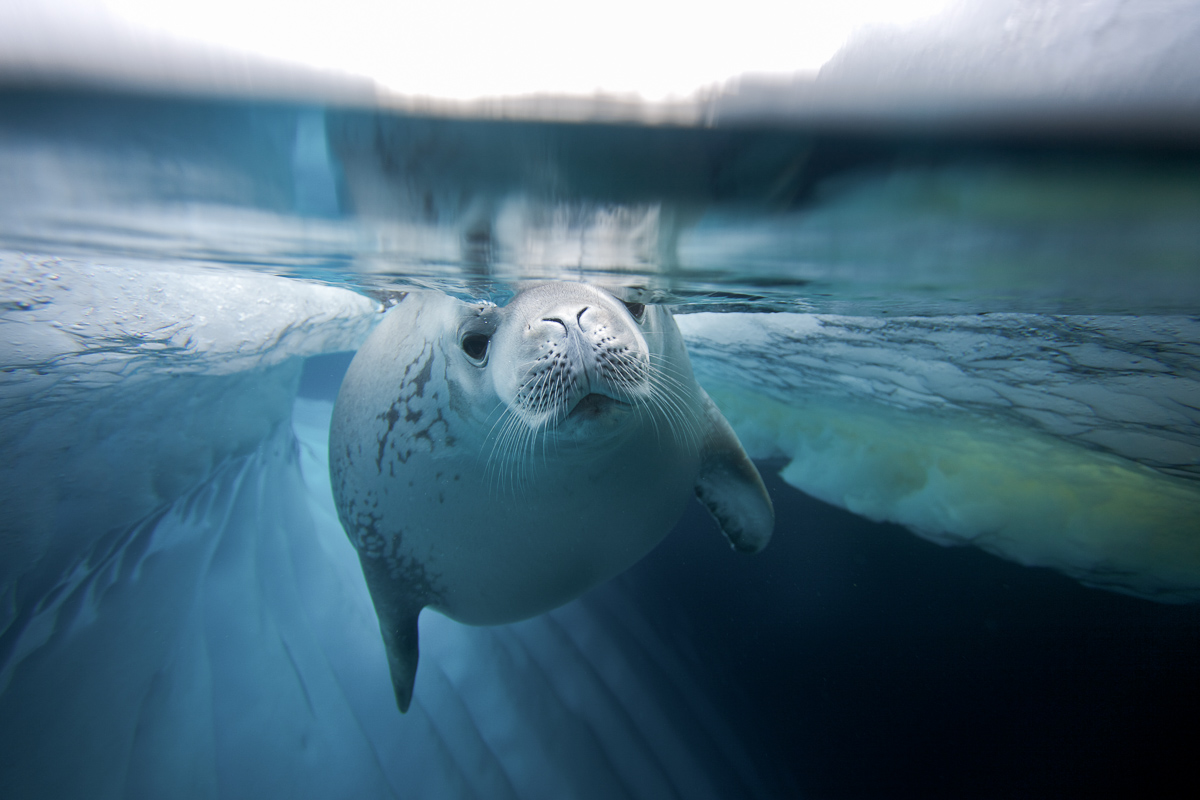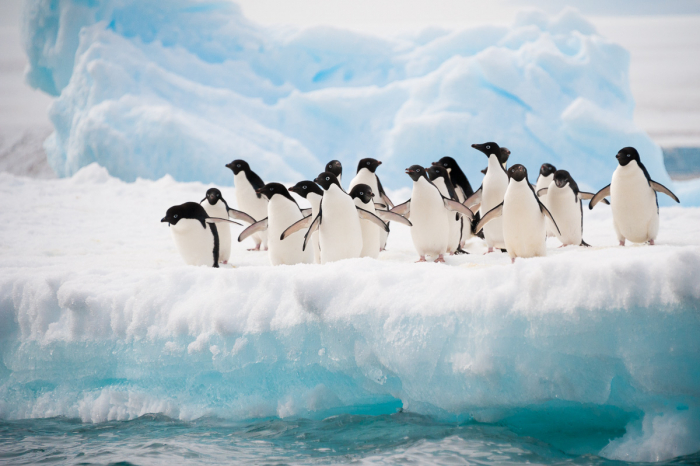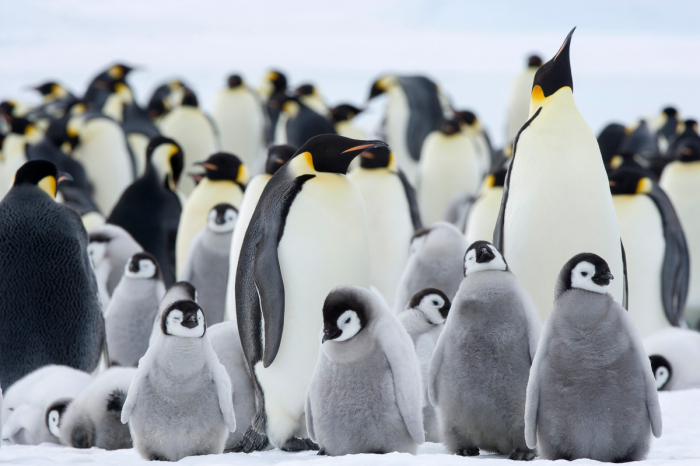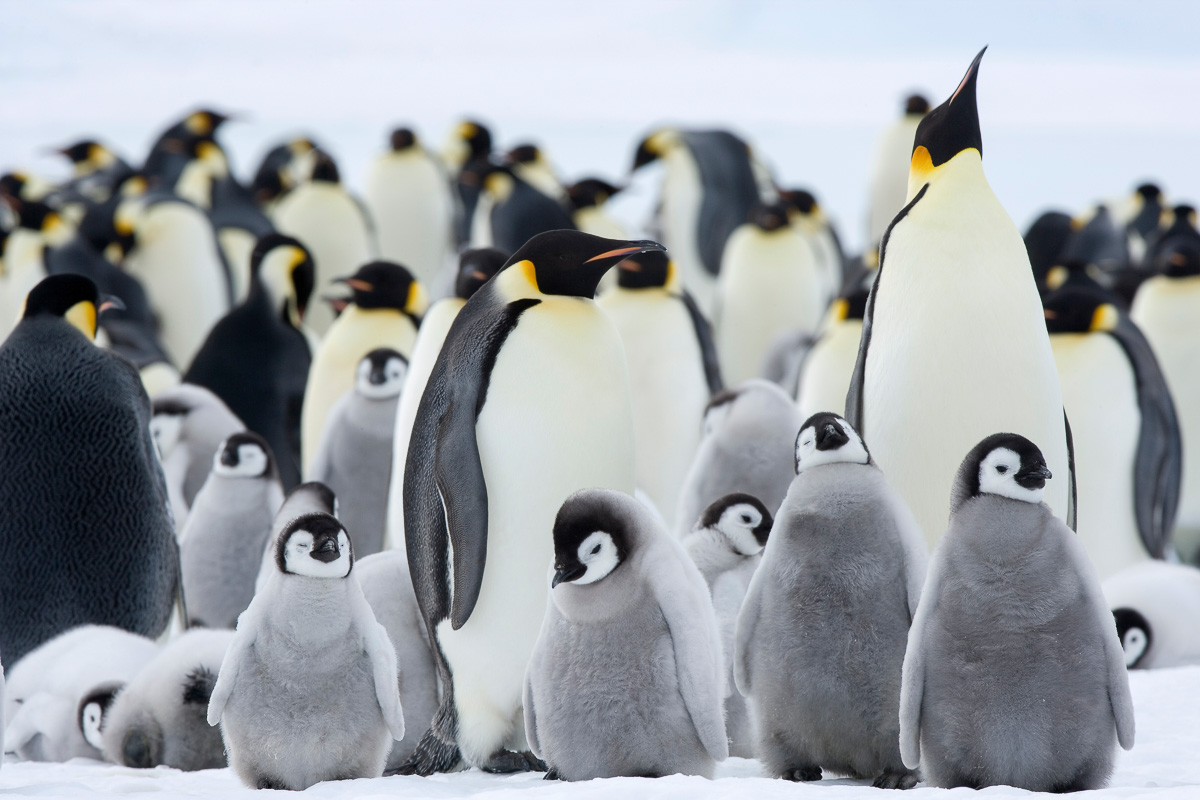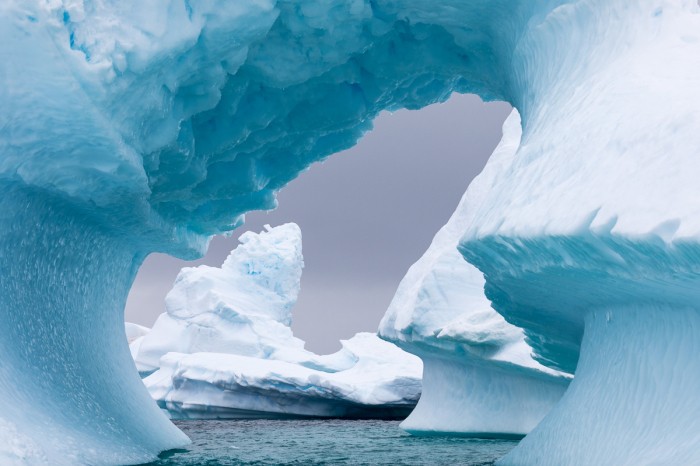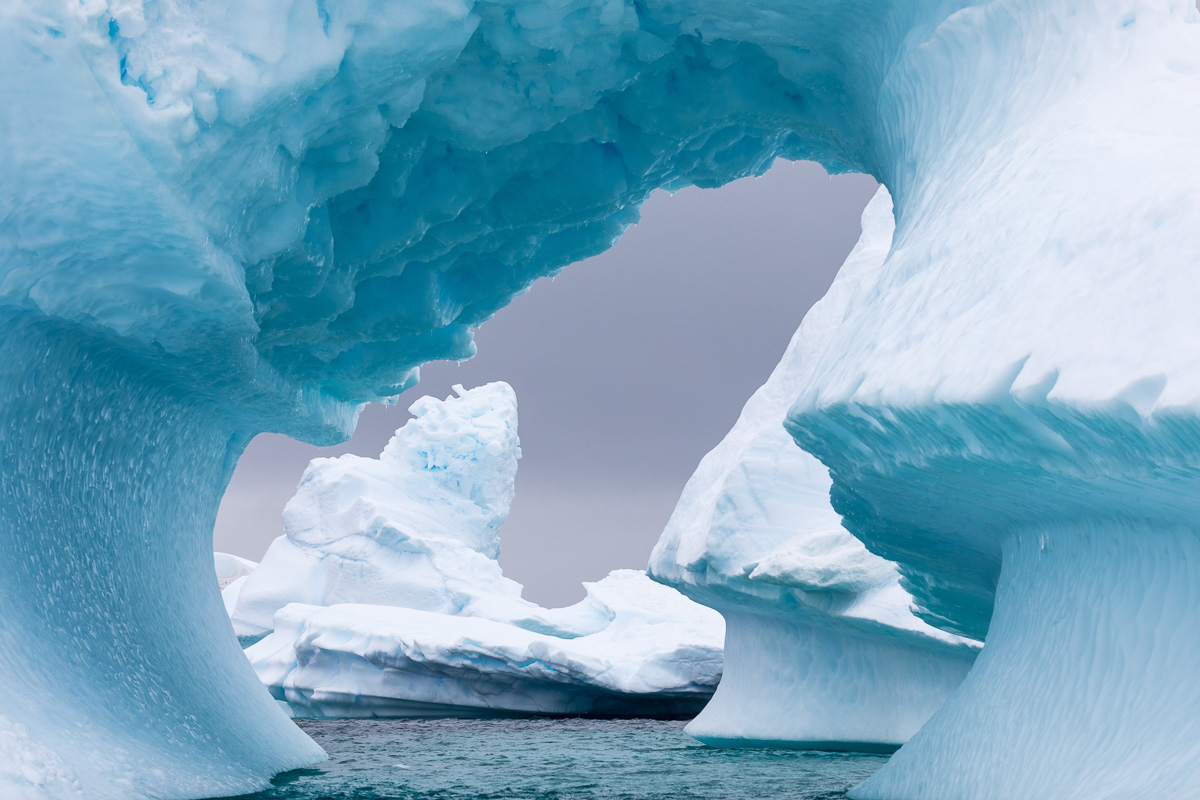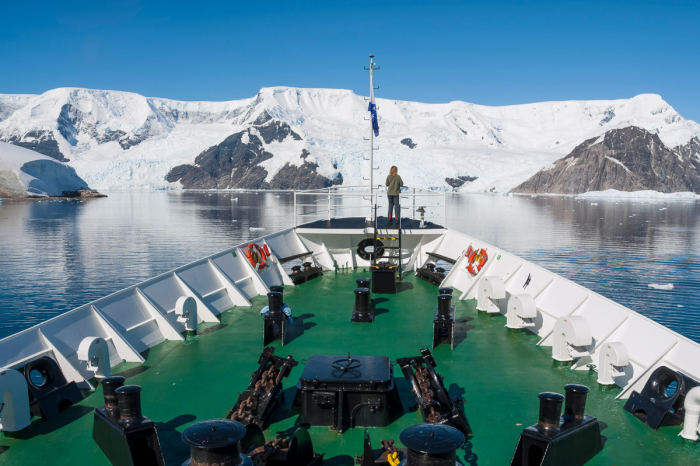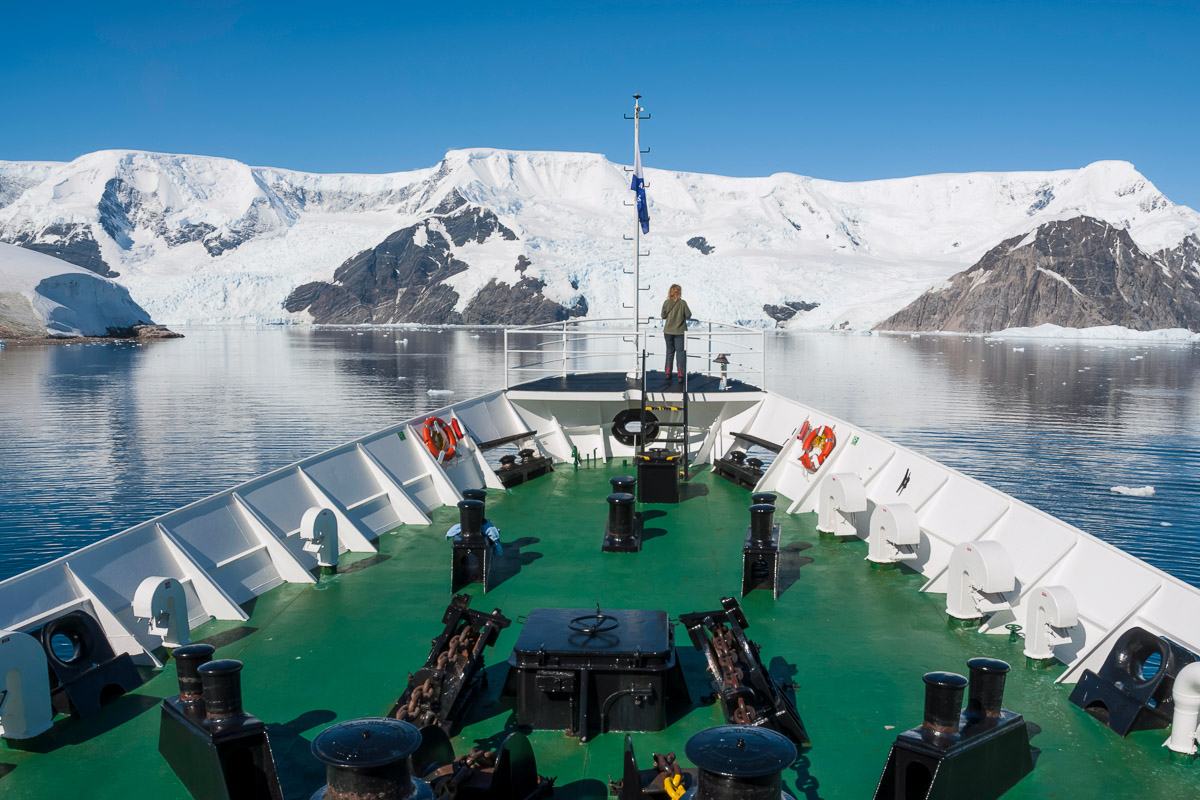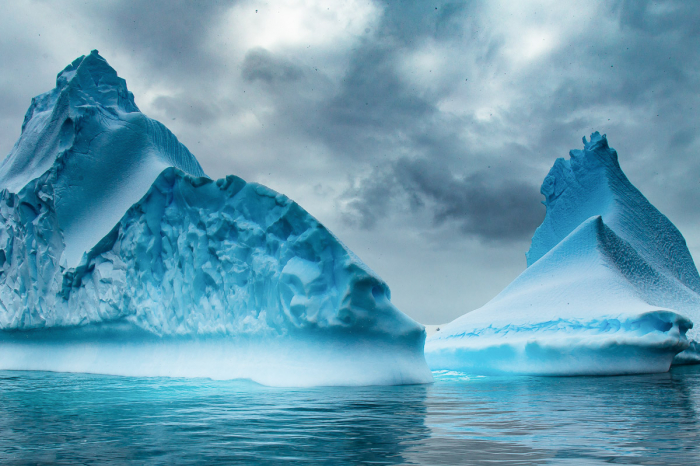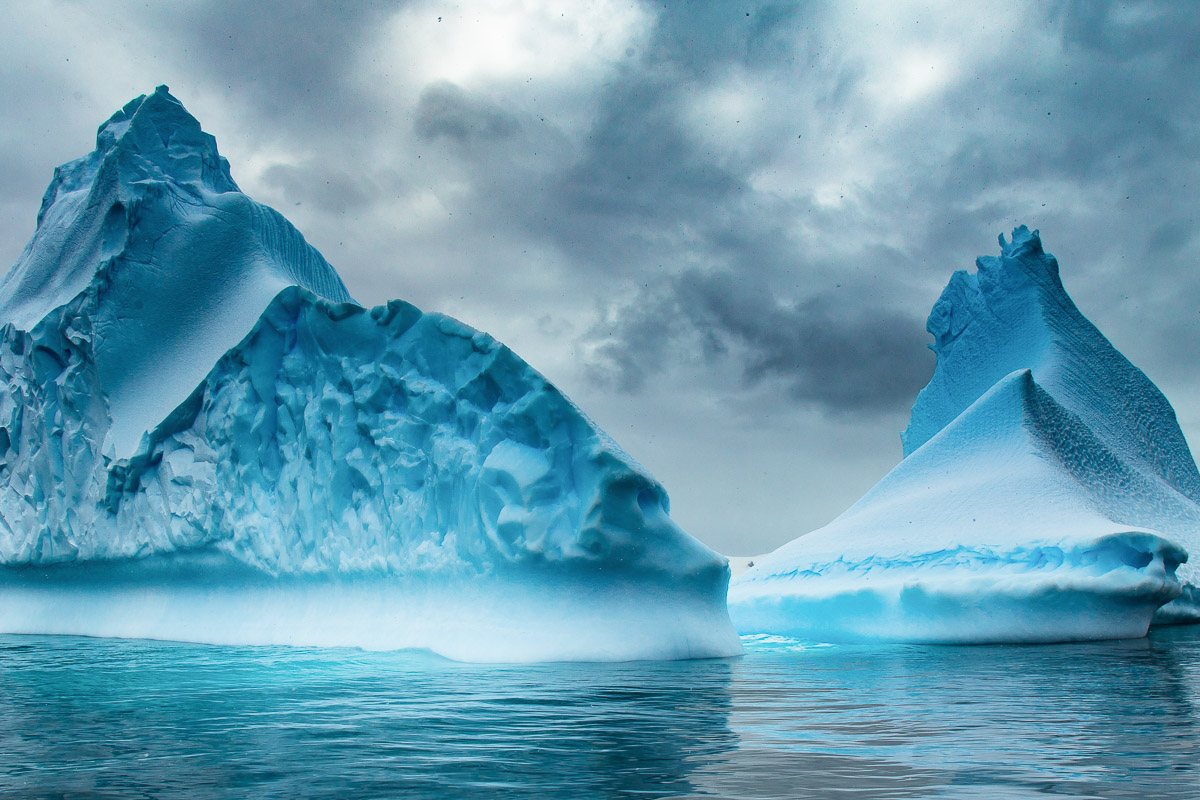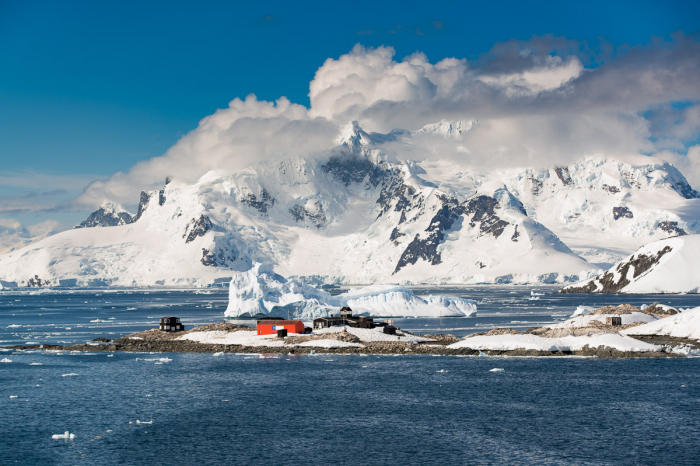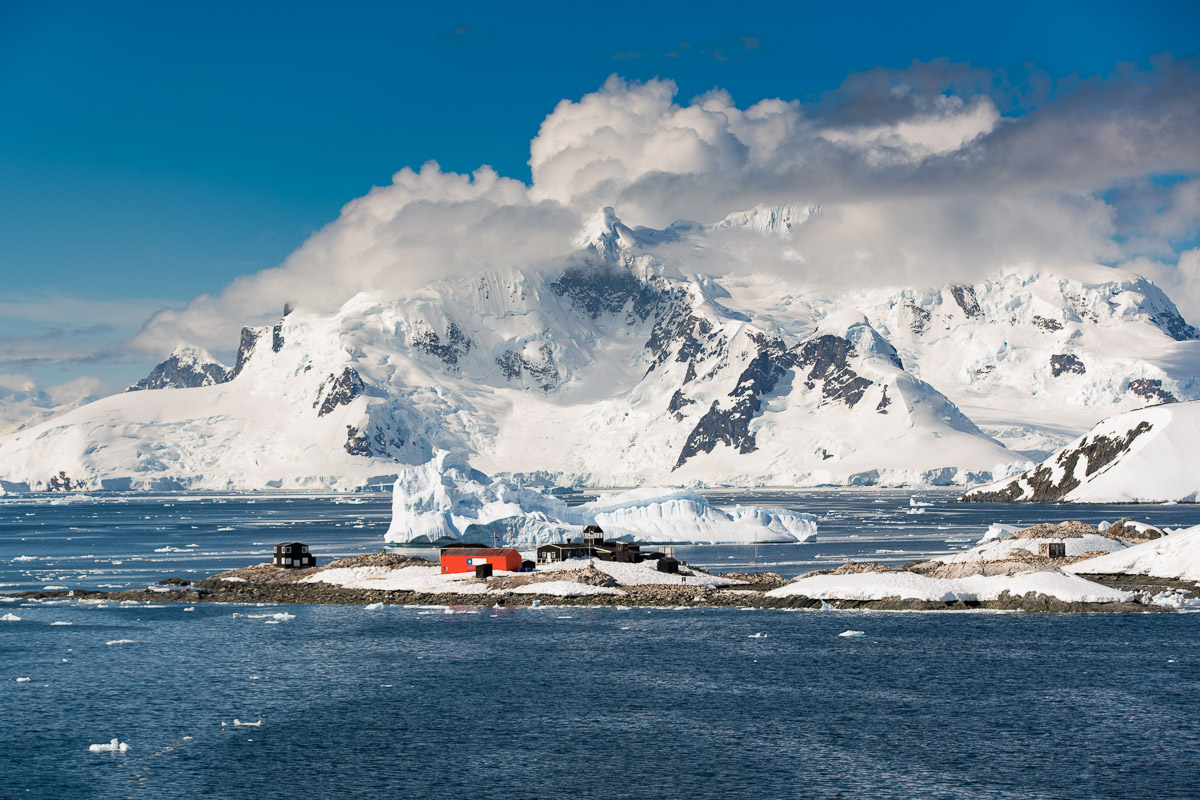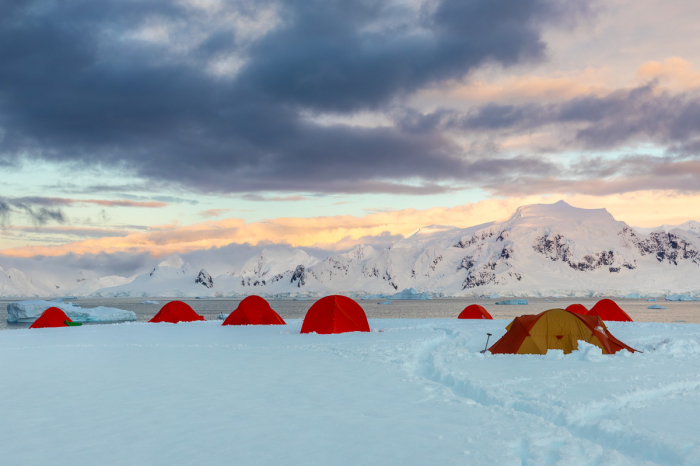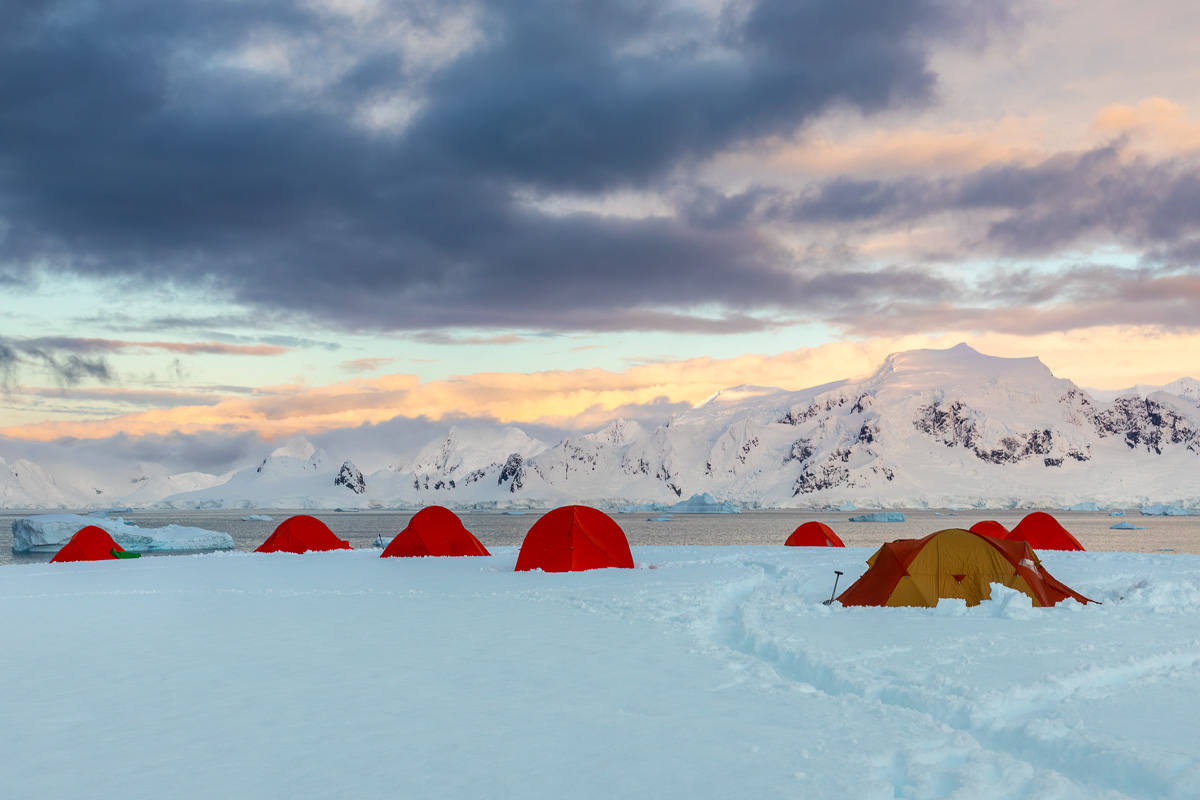 Diving Environment
Level
Advanced, drysuit experience
Diving Season
November to March
Top tips

Photographers should pack a good zoom lens along with a supply of memory cards and spare batteries since cold temperatures can reduce their lifespan.
Trips to these remote islands require extended open-ocean crossings, visitors should consider taking sea-sickness medication to avoid the onset of symptoms. 
About Antarctica
The continent of Antarctica is an enormous landmass in the Southern Hemisphere, measuring roughly 4,000-kilometres from coast to coast and occupying an area around twice the size of Australia. Almost entirely covered in ice, with an average altitude of 2,500-metres above sea level, and in almost total darkness for months at a time, Antarctica represents one of the planet's coldest and most hostile environments – and it remains the only continent without a permanent population as a result.
Stretching north towards the tip of South America, the Antarctic Peninsula is the closest part of Antarctica to any other landmass, making it one of the most accessible areas to visit. Considered to be a continuation of the Andes Mountain Range, this mountainous, 2,000-kilometre peninsula is divided into two main sections – Graham Land in the north and Palmer Land in the south. Extending beyond north of the Antarctic Circle, the peninsula offers relatively mild conditions and some of the continent's most dramatic scenery – with jagged peaks, ice shelves, and countless islands.
Among the surrounding isles are the South Shetland Islands, which lie off the northern tip of the Antarctic Peninsula. This small archipelago is Antarctica's cosmopolitan hub, featuring a score of bases scattered over the 11 main islands of Clarence, Deception, Elephant, Greenwich, King George, Livingston, Low, Nelson, Robert, Smith, and Snow.
Getting there
Expedition cruises are the best way to explore the Antarctic Peninsula and South Shetland Islands, with most vessels departing from Argentina and crossing the Drake Passage. The passage is considered one of the most treacherous in the world and the crossing, which takes around 48-hours, can sometimes be uncomfortable for those prone to seasickness. Many operators also offer the opportunity to cross the Drake Passage by plane. These charter flights typically depart from Punta Arenas, Chile, taking just two hours to touch down on King George Island – the largest of the South Shetland Islands.
Where to stay
With no real infrastructure on the ice, a polar expedition cruise is essential for anybody wishing to visit Antarctica and the South Shetland Islands. Equipped with a fleet of convenient zodiacs and able to relocate overnight, these strengthened polar vessels allow visitors to traverse this region with relative ease, exploring the extensive coastline and stopping at landing sites where possible. 
Seasons
As the most northerly part of the continent, the climate of the Antarctic Peninsula is milder than you might think. In the summer month of January, average temperatures are just above freezing, dropping to lows of around -15°C during June. The peninsula's western coast sees the highest rainfall, while the eastern coast is a little drier. During the height of summer, sunlight shines for more than 20 hours a day, winds are generally calm, and skies are often clear – but conditions are always susceptible to sudden changes.
The preferred time for expedition cruises to visit these destinations is between November and March – when days are at their longest and the weather is at its most benign. Itineraries tend to push further and further south throughout the seasons as the sea ice recedes, allowing ships to navigate more freely. The start of the season is mating season for many penguins and seals, while young chicks and pups begin to emerge in December and January. Whale watching is often best during February and March, with frequent sightings of humpbacks, minke whales, and orcas.
---
Other popular destinations