This pandemic has naturally led to a questions about what the world will look like when everything is back to normal, environmental recovery included. When travel gradually picks back up, can we sustain the benefits we've seen emerge over the past several weeks?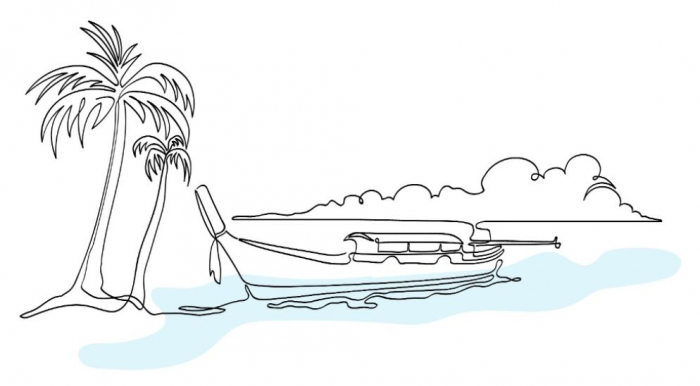 Q. What will the future of travel look like from the standpoint of protecting the environment, especially places that have recovered during these past few months from fewer tourists?
A. Let's not forget that prior to the coronavirus, the importance of more sustainable travel was already a hot topic. Major cities in Europe, such as Barcelona and Venice, were struggling under the weight of mass tourism. Destinations such as Boracay in the Philippines and Maya Beach in Thailand (made famous by the film 'The Beach') were both closed to tourists for a period, to allow the environment time to breathe and recover.
But, as the news of ecosystem recovery without our presence increases, be it fish in the canals of Venice or turtles nesting on the beaches of India, so increases our awareness of the impact we have. Will this awareness lead to a change in behaviour?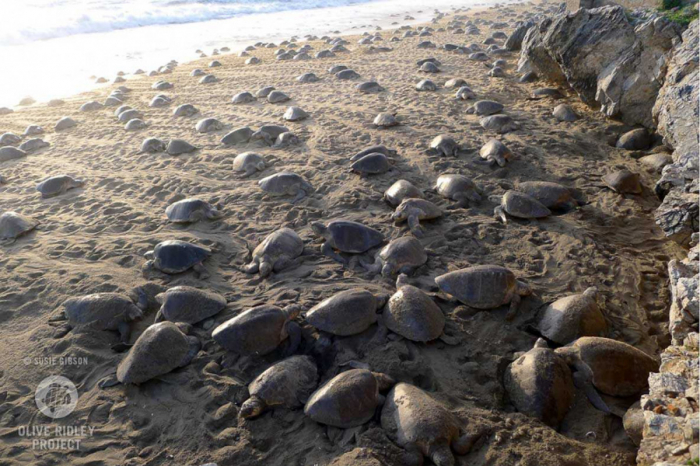 A 2019 survey by Booking.com showed that "55% of global travelers report being more determined to make sustainable travel choices than they were a year ago, but barriers include a lack of knowledge and available or appealing options when trying to put this into practice". So, the demand to travel differently is there - and it falls to those that facilitate travel to provide customers with the right information and opportunities. 
Q. What environmentally-friendly trends will come from this time of no travel that will gain strength and continue on even when travel picks back up? (e.g. domestic travel, slow travel, limiting non-essential business travel, etc.)
A. A change in the way we travel is naturally going to be driven by adjusted purchasing power as we continue to endure a global economic shock, as well as ongoing health and health security concerns.
Type of travel
As we all adapt to remote working, non-essential business travel ceases to exist. Population-dense holiday experiences, such as cruises and theme parks, will take a long time to rebound, arguably, until there is a reliable Covid-19 vaccine in place. Going forward, we believe travelers will seek out experiences that are 'off-the-beaten-path' and away from mass crowds. We also anticipate that experiential travel will be the focus, with holidaymakers looking for truly memorable experiences, while the travel dollar will be spent less frivolously and more consciously.
Travel trends
The anti-plastic movement was in full swing pre-coronavirus and this will continue its upward-curve. With nervousness around people-heavy travel, such as public transport and flights, travellers will also be more self-dependent with their travel supplies and opt for bringing their own water, snacks etc.
We are also enjoying a period of social solidarity as we appreciate the incredible actions of those on the front-lines protecting and supporting our communities. One can hope that for travel moving forwards, social media influence and engagement will be driven by the positive actions taken by individuals, rather than simply focusing on the destination a person visits. I, for one, would welcome a world where Instagram feeds were less about floating breakfasts and behind-the-scenes queues of people waiting to capture that 'unique' shot, and more about how people are making a positive difference to a new culture or community.
As Jeff Greenwald of Ethical Traveler notes, "Travel can drive the way countries treat their citizens, indigenous peoples, wildlife, and the environment. This means that travelers have enormous power. Where we put our footprints has reverberations reaching far beyond our personal experience." So, make positive travel choices and have a positive impact on the destinations you visit. That will be more worthy of a like and a follow, both now and in the years to come.
Q. What actions can travelers personally take on trips to continue this environmental protection and recovery as they start to travel again?
A. I'm going to talk specifically about ZuBlu's area of expertise here. When it comes to supporting and engaging with the marine environment better, travellers can:
Choose more sustainable and eco-friendly resorts and operators.
Stay in hotels and dive with operators that are proud of what they do for the environment and are prepared to stand up for what they believe in. There are plenty to choose from in the dive industry and guests can vote with their wallets. Wherever you stay, make a point and say no to straws, or ask for water refills. If you don't need your towels and bed sheets changing, tell the staff - they don't need changing everyday, so save on water and reduce your carbon-footprint at the same time.
Calculate your footprint and carbon offsets.
It is now very easy to offset your carbon footprint when flying, but when you arrive at your destination, you'll need to travel from the airport to your resort, and whilst we would always recommend walking or cycling, it is not always possible with a heavy suitcase. A more realistic alternative is to use a shared taxi or public transport, helping to keep your carbon footprint to a minimum. This will keep your personal costs down, too.
Pack light
The less weight you are packing, the less carbon you are responsible for.
Buy and eat local food
Eating salmon on a beach in the Maldives might sound appealing, but you can guarantee that the fish has been flown in from somewhere else and carries with it, a high carbon footprint. Eat local food and buy local produce whenever you can.
Reduce your waste whenever possible and try to avoid single-use plastic items.
Bring a reusable water bottle along or buy one when you get to your destination. Pack a lightweight, reusable cloth bag for shopping - there is no need for endless plastic bags. Find out where you can refill your water bottle, or failing that, buy a young coconut! If you are in Bali, you can use RefillMyBottle to find a nearby water refill station.
Use reef-safe products
Standard suncreams and hair products contain chemicals that are extremely toxic to coral reefs and marine life. Choose products such as Stream2Sea, a company that also provide a great overview of ingredients to avoid.
Do fewer trips per year and stay for longer
Make the most of your time and carbon outlay from the flight. Perhaps plan to visit two or three destinations back-to-back on one long trip. Locations such as the Philippines or the islands of Indonesia are perfect for this type of extended holiday.
Q. What are some actions that travel-oriented businesses (e.g. hotels, airlines, tour operators, etc.) might take to aid this environmental recovery long-term?
A. The demand for improvement and change is present. There is so much that travel-oriented businesses can do. Specifically for the marine travel sector, businesses need to focus on two things; sharing knowledge and providing opportunities.
The dive industry is one of the most environmentally-sensitive sectors in travel and there are many operators, resorts and dive centres that are making significant steps to conserve their local environment and ensure their business is as sustainable as possible. But, information about what these companies are doing is often hard to discover, and it can be difficult to compare different places.
When it comes to opportunities, ZuBlu is very selective about the operators and resorts we partner with to ensure that our guests can live by our motto - explore the blue, stay green. We also work very closely with conservation organisations and NGOs to offer more eco-ventures and citizen-science experiences. Through ZuBlu, eco-conscious travelers can actively learn to plant a coral reef, protect a nesting turtle sanctuary, or join blue whale research expeditions.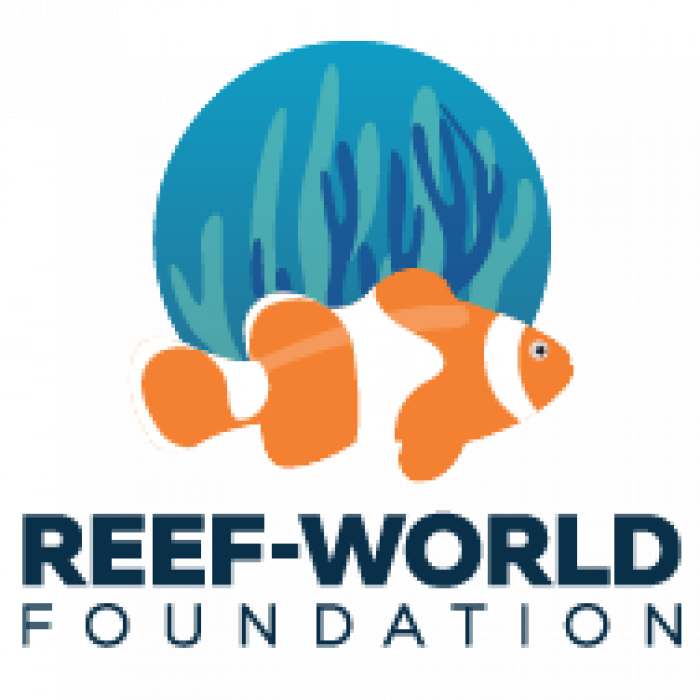 To aid in education, we have partnered with organisations such as The Reef World Foundation and Manta Trust, to help educate our guests on how to be more responsible divers and learn how to interact with marine life correctly. One terrifying fact is that on average, 88% of scuba divers touch the reef once per dive, and that is something we need to change, fast. This responsibility falls heavily on the tour operators to enforce the correct practices and provide additional training as required.
Q. What kinds of policies might come about to protect destinations long-term? (For instance, some destinations had previously implanted policies or fees aimed at visiting tourists to lessen crowds. The island of Boracay was closed in 2018, Venice started charging fees to day trippers, among others etc.)
A. A quote by Dave Barry seems rather fitting when we consider the change in marine-based tourism moving forwards.
"There's nothing wrong with enjoying looking at the surface of the ocean itself, except that when you finally see what goes on underwater, you realise that you've been missing the whole point of the ocean."
Throughout history, man's relationship with our oceans has been purely selfish. We have continuously harvested from this supposedly limitless resource. Billions of people now rely on the ocean for sustenance and economic support. However, as we become more aware of the beauty and wonder beneath the surface, the more value and effort we put towards its protection and future sustainability.
Although tourism can have negative impacts on the ocean, when managed correctly, it can also be used for good. The economic benefits of marine-tourism have helped reduce eco-system destabilising fishing techniques, such as fish bombing and shark finning. Nowadays, a shark or manta ray is worth more alive than it is dead, and this is because of tourism.
As governments become more aware of this and appreciate the value of the blue economy, we will definitely see increased protection policies for destinations - such as this example in the Seychelles - be it temporary closures or fees to support conservation efforts.