With excitement building around our impending Christmas liveaboard trip in the Maldives, ZuBlu co-founder Adam Broadbent retells one of his most me morable dives with a juvenile manta ray needing some special care. As part our trip, running from 20th to 27th December, Adam will be revisiting the famous Madivaru dive site where this encounter unfolded over 7 years ago.
As an underwater photographer, you want to open peoples eyes to the beauty of the underwater world. Often, my images are used to create awareness and encourage the protection of the vulnerable fish life and coral reefs. However, once in a while, I get an opportunity to do something more hands-on…

- Adam Broadbent, ZuBlu Co-Founder 2007
A morning dive at Madivaru in Rasdhoo atoll provided one of these rare opportunities. I was already 45 minutes into a great dive with whitetip reef sharks, napoleon wrasse, and a pinkwhip tail ray, when a baby manta ray, no more than 2 metres in size, suddenly appeared out of the deep and swam up towards us. A whole host of golden pilot fish surrounded the little manta and I immediately starting adjusting my camera settings for what I expected to be a great photo opportunity. As it got closer though, I noticed that one of its cephalic fins was horrible mutilated and a bunch of netting was tangled up in it. It swam right up to me and hovered there as if it was deliberately asking for help. As I wasn't carrying a dive knife, I turned to my dive guide, Malcolm. Unfortunately he had left his knife back on the dive boat and a wave of panic hit us both.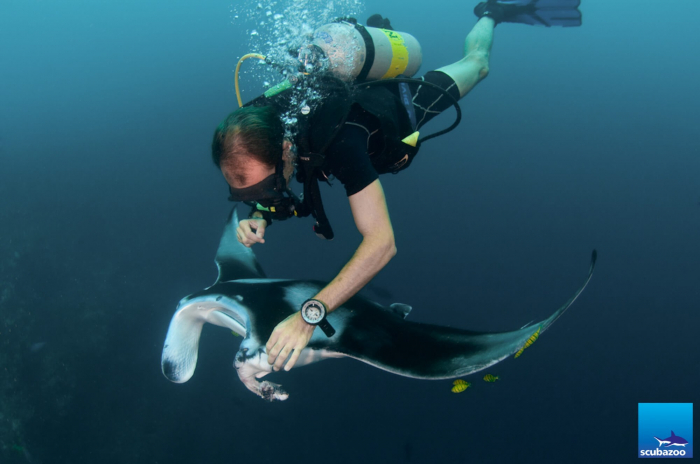 We couldn't leave this manta ray stuck with all this netting. Without a knife, I decided to see if I could unravel the netting by hand. As I attempted to untangle the mess, the baby manta just hovered right next to me.
The netting had completely destroyed the left cephalic fin and was wrapped around the remaining stump a few times. Even though I was probably causing the ray quite considerable pain, it still stayed right next to me as continued to tug and tease. Finally I managed to remove the netting but, instead of bolting off down the reef as I had expected, the manta stayed with us.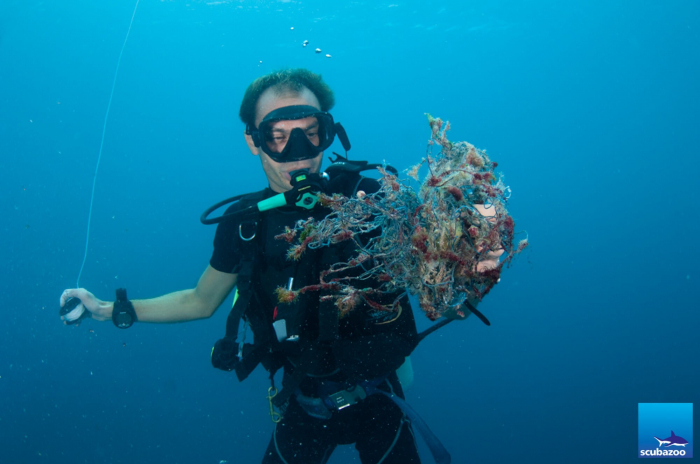 For the next ten minutes, it twirled around us and deliberately touched us on many occasions. It appeared ecstatic to have the netting removed as it performed a whole array of tight turns and buckles around us now completely unhindered. It seemed that it was deliberately hanging around and providing a show as a way to say thank you. Now we often read too much into the expressions of our pets blinded slightly by the unconditional love they provide, but I have never seen a happier manta ray. After all the incredible experiences I have had underwater, it is nice to have given something back.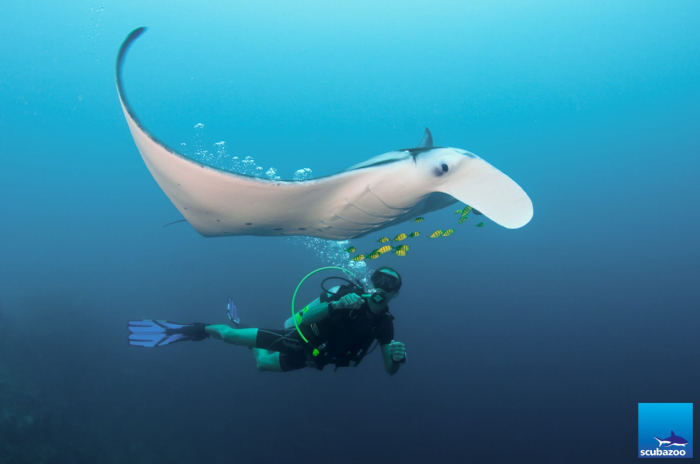 This encounter occured during a photography expedition based at at Kuramathi Resort for the Scubazoo coffee table book, Maldives: The Underwater Kingdom. 
All images within this article are copyrighted to Scubazoo.
Recommended resort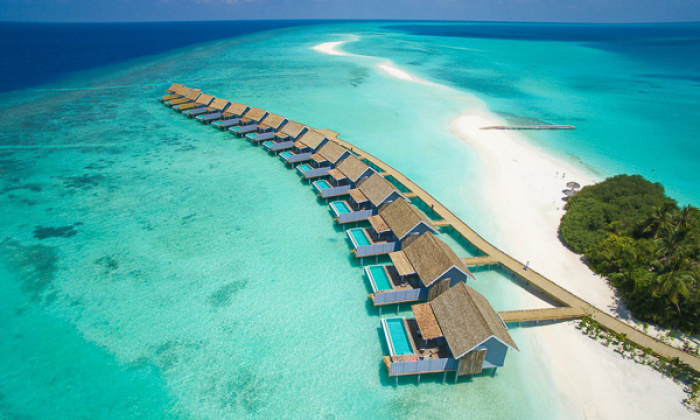 Rasdhoo Atoll
Kuramathi Maldives
Situated in secluded Rasdhoo Atoll, Kuramathi Maldives is a luxury escape offering eco-conscious holiday experiences perfectly tailored to couples, groups of friends and families. Spend...
---
Join the ZuBlu community to receive the latest insights and unmissable adventures
Don't worry, we'll only send you really good stuff - and we never share your details
---