ZuBlu is delighted to be working with Stream2Sea - manufacturers of eco-conscious, safe and biodegradable skincare and sunscreen rigorously tested for coral and aquatic safety to make a difference for our planet's waters. Formulated by Autumn Blum, this line of ocean-friendly products is one of the first to be submitted for third-party testing to ensure their safety for humans, aquatic life and water purity. Setting a new standard for EcoConscious sunscreen and skincare, Stream2Sea offers ideal products for divers, snorkelers, watersports enthusiasts and marine lovers.
We're all responsible for what happens in our world. If we want to play in the water, we need to know how our choices in skin care products can affect our oceans, lakes, rivers and streams.

- Autumn Blum, Founder and Formulator of Stream2Sea 2017
The story
As a successful cosmetic chemist and certified dive instructor, it was during a holiday in Palau that Autumn Blum noticed an 'oil slick' trailing a group of snorkelers – all the various sunscreens being washed off into the oceans. Upon returning to the dive boat, guests showered off at the back of the boat with all the suds heading straight into the water. With her eyes opened to the shocking amount of product that we put straight into the oceans, she set about analysing current products and their ocean-friendliness.
Speaking with ZuBlu, Autumn recalls "one of the startling discoveries during our development phase was how many ingredients that were considered eco-friendly, and used abundantly in well-respected sun and skin care products, immediately failed the aquatic tests we put them through. We had to completely re-engineer how these products were made and find suitable ingredient alternatives." Stream2Sea has since blossomed and their range of products, formulated with powerful antioxidant blends to protect skin from sun damage, include sunscreens, sun and sting relief gel, conditioning shampoo and body wash, leave-in conditioner, nourishing body lotion and lip balms.
At the heart of each member of the Steam2Sea team is an obsessive drive for discovery. Scuba diving, kayaking, swimming, hiking, camping, skiing…these are all a necessary part of their regular day-to-day living.
They just happen to be cosmetic chemists and environmentalists, too. They have carefully considered the ingredients commonly used to make skincare products, while taking into account the effects they can have on our bodies and on our planet. They realized we could do better and create EcoConscious skincare products. So they did. The chemist, the environmentalist and the explorer came together to create an EcoConscious sun and skin care line that is healthy for our bodies and not harmful for the waters of our planet.
Going still one step further, Stream2Sea has partnered with NAUI's Green Diver Initiative and donates 20% of every purchase made through the dedicated NAUI link to their grant program.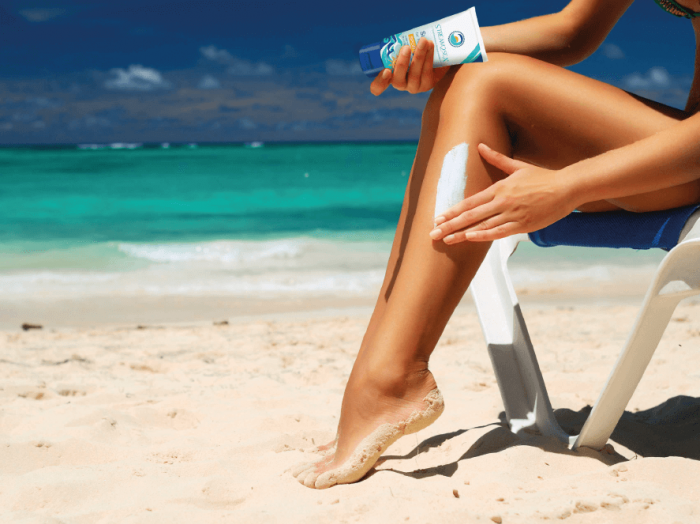 Did you know?
NOAA estimates that up to 14,000 tons of sunscreen washes off into our reef areas from swimming and bathing every year.
Underwater ecosystems, from our reefs to our fresh water resources, can be harmed by chemicals like parabens, oxybenzone, and clear zinc, all commonly found in sunscreen and personal care products.
Ingredients to avoid
At Stream2Sea, they make products that are good for you and good for the planet. They chose all of their ingredients carefully and consciously to ensure that what you are putting on your body will protect and nourish, without causing harm to our blue planet. All their formulas are readily biodegradable in both fresh and salt water and have passed rigorous aquatic toxicity testing. 
An educated consumer is a conscious consumer - visit the Stream2Sea website to learn more about what ingredients you should avoid: https://stream2sea.com/ingredients-to-avoid
The science
All products in the Stream2Sea line passed an extensive series of tests on a range of subjects – ranging from the microscopic C. elegans , to freshwater fish and sensitive coral larvae from the Florida Keys – before formulations were approved.
"This is really ground-breaking research," said Dr. Denise Flaherty, the biology professor at Eckerd College who led the initial round of testing. "The first thing we did was an extensive literature search and discovered that there were very few rules on testing skincare products for aquatic toxicity."
The next series of tests focused on sensitive coral larva collected at Mote Marine Laboratory's Tropical Research Station on Summerland Key under the direction of Dr. Koty Sharp. "For many years, we've been collaborating with Smithsonian Institution researchers to identify why coral larvae select one substrate or another – and some of them are very picky," Sharp said. "We've learned that even a very low concentration of some chemicals can influence bacterial metabolism on these surfaces, and that bacterial communities on reefs directly impact the survival of coral larvae."

Researchers already knew that some sunscreen ingredients, particularly the often-used benzophenone-2, or BP-2, are highly toxic to corals, but even ingredients considered to be safe can impact an aquatic ecosystem. "Our first formulations used ingredients that met Whole Foods Premium Body Care Standards, but they still killed tanks full of fish," Blum said. And while aquatic toxicity is a particular concern to divers, fishermen and surfers, sunscreen ingredients are also important even for people who never enter the water. "Besides the known health risks to our own bodies, BP-2 isn't removed in a typical wastewater treatment plant so it eventually ends up in our coastal waters," Blum said. "Most people would never intentionally harm a coral reef, but we want people to really look at what they're using on their bodies, and how that affects the waters they play in and near. It can even affect waters far from them as well."
---
Join the ZuBlu community to receive the latest insights and unmissable adventures
Don't worry, we'll only send you really good stuff - and we never share your details
---