With one of the largest whale shark populations in the world, and a well-documented commitment to their conservation, the Philippines should be high on the list for any traveller looking to encounter the ocean's biggest fish.
UK based NGO, MARECO, have joined forces with Atlantis to offer an unmissable opportunity to follow the whale sharks as they journey through the Visayas towards one of the country's least-known congregations.
Recommended ecoventure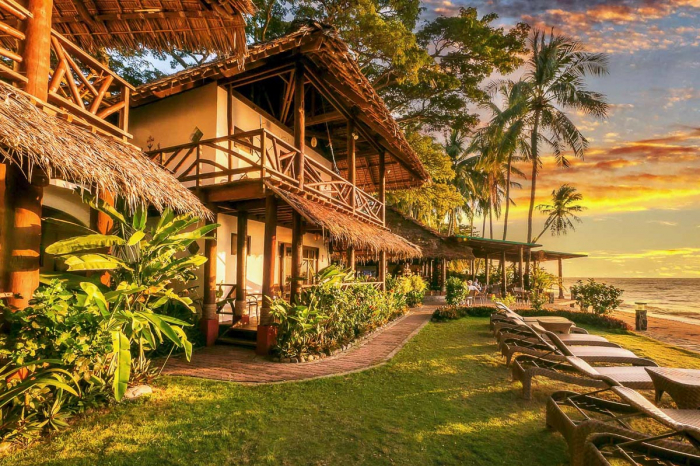 Philippines
Atlantis Dive Resorts and Liveaboards
As a dedicated dive resort and liveaboard operating in a third world country, we see marine conservation as an obligation, both to our divers and to our community. Our current ...
The whale sharks of the Philippines
As the largest fish in the sea, capable of reaching lengths of up to 20-metres and living for over a century, it is not surprising that whale sharks are one of the most sought after species. The mystery surrounding these massive fish makes them all the more intriguing, with much still unknown about their migratory and reproductive behaviours.

However, their immense size and slow rate of maturity has left these giants of the deep particularly vulnerable to overexploitation. As demand in East Asia increased, whale sharks were targeted by Indo-Pacific fisheries for their bounty of meat and large fins, putting huge strain on the local populations.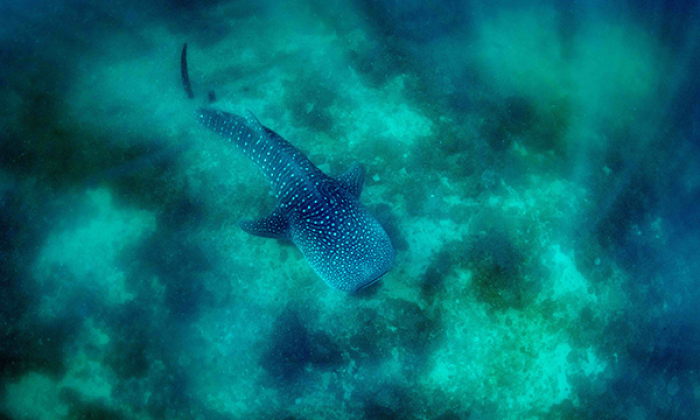 First steps towards protection
Thankfully, in 1998, the Philippines became one of the first countries to provide protection to this species, setting a precedent that continues decades later. In 2017, for example, the Philippines proposed listing the whale shark into Appendix I of the Convention on Migratory Species of the United Nations in an attempt to promote international awareness and collaboration. The country also passed a Joint Memorandum Circular in 2020 to regulate all marine megafauna interactions in a bid to eliminate unsustainable tourism practices.
Steps like these highlight the Philippines as a champion for the species not only regionally, but globally

- Dr Gonzalo Araujo, founder of MARECO 2022
Today, the Philippines is home to the world's second largest population of whale sharks, spread out over key destinations within the archipelago. According to Dr Araujo, "much of the historical hunting took place in the Visayas and northern Mindanao, where whale sharks were known to occur on at least a seasonal basis". Remarkably, the Visayas remain one of the whale sharks' primary habitats within the country, with several destinations offering reliable encounters.
New whale shark expedition
One such hotspot is Pintuyan in Southern Leyte, where whale sharks visit to feed on plankton-rich waters close to the town of Son-ok. While yet to be fully discovered by the dive travel industry, this area at the mouth of Sogod Bay has been known to deliver some exceptional encounters, without the crowds that come with more famous destinations.
But before you add the whale sharks of Sogod Bay to your bucket-list, why not consider how you can make more of a positive impact as well? The UK-based NGO, MARECO, have teamed up with Atlantis Dive Resorts and Liveaboards to lead a special conservation-focussed expedition to this under-explored region. According to Dr Araujo, the ten-day expedition will "follow the journey of the whale shark from Negros Oriental, through Cebu and into Southern Leyte, and returning through southern Bohol". This is a truly once-in-a-lifetime opportunity to explore the Visayas' vibrant underwater world under the guidance of experts in conservation and hospitality.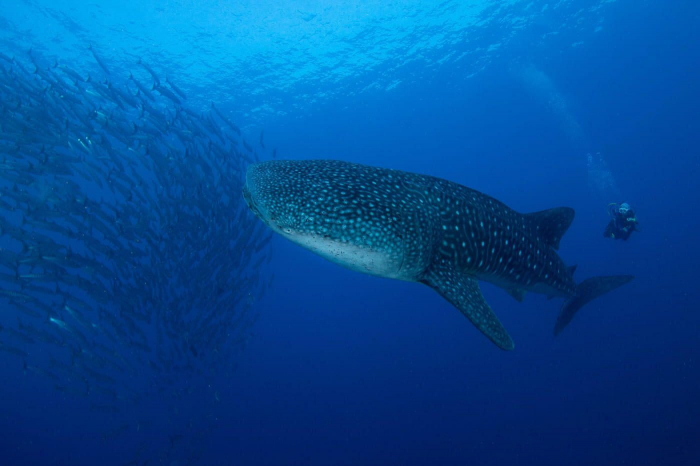 About MARECO
Born out of lessons learned during the covid-19 pandemic, MARECO is a UK based NGO that facilitates marine conservation interventions through collaborative work. This includes conducting research, supporting decision-making and enabling conservation action alongside research groups, nonprofits, communities, NGOs and governments. As Dr Araujo points out, whale sharks in particular are "highly mobile and can normally travel about 10,000 km a year! So their management and conservation is deeply dependent on collaborative work within countries and beyond their borders".
About Atlantis
Atlantis is a dedicated dive resort and liveaboard operator that believes in providing safe, five-star underwater experiences focussed on conservation and education. The 33-metre Atlantis Azores, will provide the base for this expedition, and comes equipped with great food, all-inclusive drinks, hot water showers on the dive deck, and a soothing open-air hot tub - ensuring every moment of the trip is as comfortable as possible. To help guests capture every incredible moment with the whale sharks, this vessel also features professional-level underwater photography facilities, including a three-tier camera setup table with charging stations, camera rinse tanks, and a photo-editing station.
Recommended resort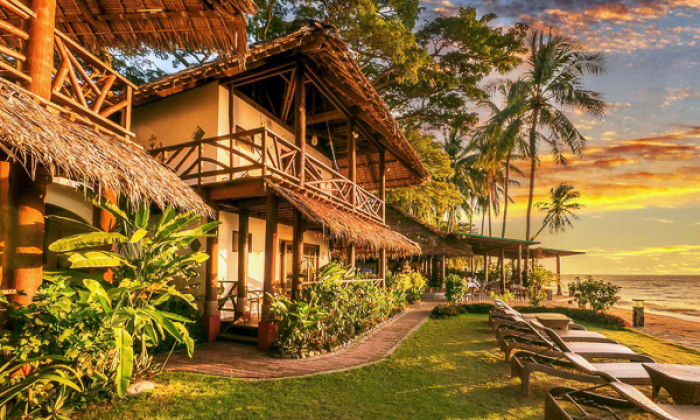 Dumaguete and Apo Island
Atlantis Dumaguete
Situated on a peaceful stretch of beach and offering easy access to Dumaguete's renowned diving, including Apo Island, Atlantis Dumaguete creates an unrivalled environment for divers ...
Want to join a marine conservation programme abroad?
Search, compare and contact our hand-picked Ecoventures from around the world.
---
Join the ZuBlu community to receive the latest insights and unmissable adventures
Don't worry, we'll only send you really good stuff - and we never share your details
---