We were excited to chat with Roni Ben-Aharon, the sales and marketing manager at Atlantis Dive Resorts and Liveaboards in the Philippines. Together with world-renowned NGO's, they are developing an exciting new coral restoration event and educational expeditions available this year. 
Read on to discover her story and how divers can get involved.
Recommended ecoventure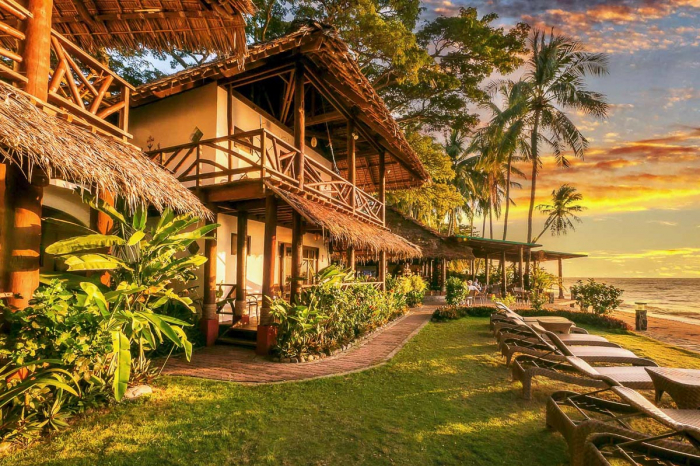 Philippines
Atlantis Dive Resorts and Liveaboards
As a dedicated dive resort and liveaboard operating in a third world country, we see marine conservation as an obligation, both to our divers and to our community. Our current ...
Briefly describe your organisation and your role
Dreamer and executer - Atlantis Dive Resorts and Liveboards! 
My role is sales and marketing for Atantis, and I am fortunate to be able to follow two big passions which is focusing on opening new markets for us, as well as initiating projects that are different and make a difference for our divers and our community. 
When did your organisation launch and what inspired the concept and conservation strategy?
Atlantis has always had an outgoing approach when it comes to conservation, and environmental aspects are just one branch of this tree! We have a more holistic view on how we look at conservation - it is about the environment but also the people - our staff and the community, and of course our divers! We strive to create long-lasting sustainable projects that incorporate all the above. 
A little bit of background on two particular such projects: COVID has shaken our world, forcing us to evaluate what is important, while fostering innovative, outside-the-box thinking. 
We are proud to come out of this period with fresh concepts and offers, concepts that do good, and bring our guests unique educational experiences!
The idea is also to be able to support the important work our NGO partners conduct on a daily basis and create the connection between the private and the third sector, a connection that creates long-lasting sustainable projects! 
On both projects, parts of the proceeds are donated back to charities we work with; we want to be able to do more such projects and support more marine research and restoration organizations!
In the meantime, we support local communities via our educational foundation and other efforts.
Coral Restoration Event
This will be the largest coral restoration event in the Philippines, and we need to get the word out :)

Using CRF technology, we set up coral nursery trees in our Dauin, Negros Oriental location, and we invite divers to be part of weeklong activities, including fun dives, coral restoration dives, and educational sessions.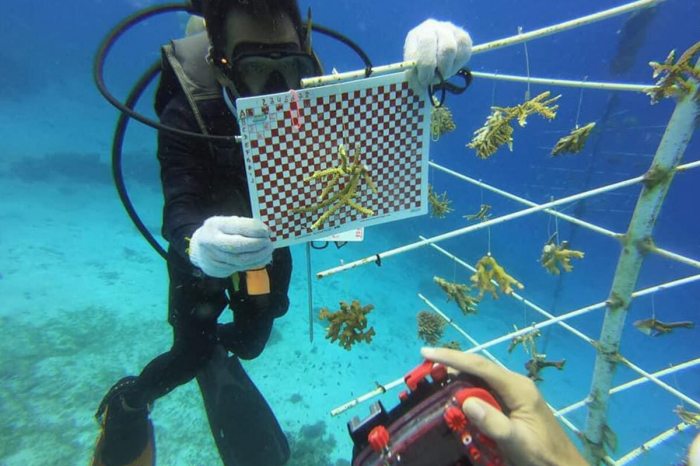 Following the Butanding (whale shark in Tagalog)
This is a special trip led by the founder of Mareco (and co-founder of LAMAVE) on an exploratory route to Southern Leyte, where migratory whale sharks are spotted in December and January. We also dive with thresher sharks, sardines, white tips, while experiencing the vivid coral walls and gardens of the Philippines, along with incredible macro life.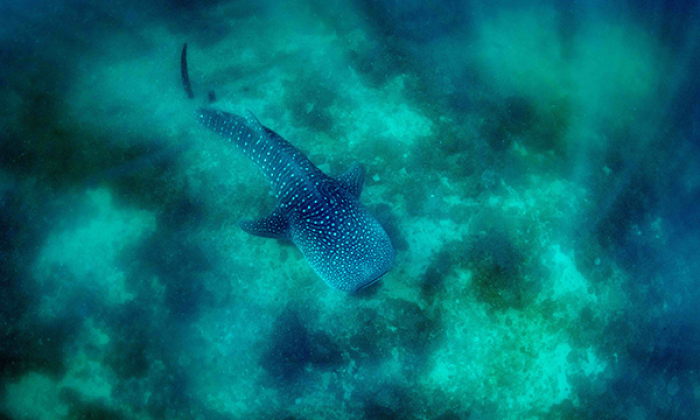 What is the most rewarding part of your job?
Bringing folks to dive in the Philippines! I worked as a dive guide in the Caribbean for 2 years before coming to the Philippines, and I remember how amazed I was with the corals, their colors and health, and with the species I've never witnessed before! A month after I arrived I saw the most amazing thing - a whale shark. I want divers from all over the world to go through the same sensation I went through, one that made me completely fall in love with the Philippines!
Share with us one of the most exciting moments at your organisation
Gearing up for opening after two long Covid years! We have been completely shut for two years, and gearing up to the opening, while promoting seeing raising interest for conservation projects is very rewarding!
Being able to raise awareness for ocean conservation amongst our guests, the Atlantis staff, and the surrounding community is rewarding!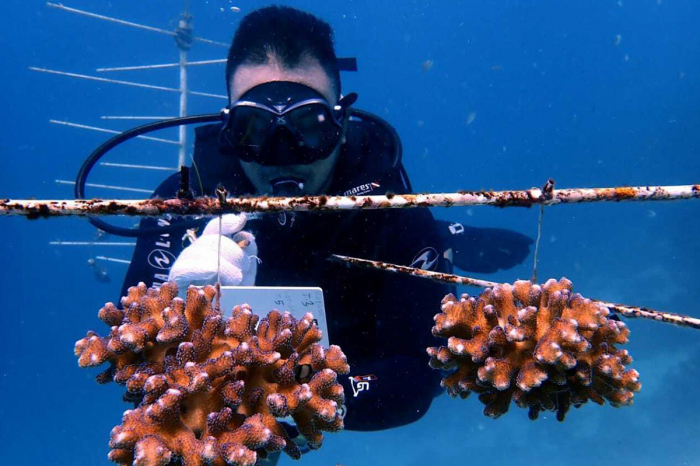 What are 3 things that make your project unique?
We have our partners, the MEAD Foundation and the Coral Restoration Foundation, onsite with us, increasing our knowledge base each night with informative sessions.
Our Coral Rescue project is the perfect combination between citizen science and fun diving - you dive 5 dives per day, and 1-2 of those are coral restoration dives, and the rest is fun diving! 
Our Coral Rescue project will continue to engage beyond this particular week  - moving forward - every diver coming to Atlantis Dumaguete will be able to devote a dive or two off their week of unlimited diving to clean coral fragments on the trees and help restore coral reefs! This is how we can continue to involve all our divers way beyond this particular week!
Tell us about your favorite underwater experience!
First time I saw a whale shark was in Panglao. We were on the boat on the surface interval and jumped in as the captain alerted us that there is a whale shark in the water. We were actually snorkeling when 2 of them came swimming in front of us, majestic!
---
Join the ZuBlu community to receive the latest insights and unmissable adventures
Don't worry, we'll only send you really good stuff - and we never share your details
---