Within the diving community, Mexico's Yucatan Peninsula is most commonly associated with laid back reef exploration and subterranean scuba diving in the cenotes. But, Yucatan's adventure travel attractions don't stop there! This tropical region also boasts fantastic jungle trekking, opportunities to explore ancient ruins, and seasonal snorkelling with some of the planet's most exciting marine life. And, despite the peninsula's size, the main attractions are easy to get to, making it a highly accessible and exciting adventure holiday destination. 
---
Need help planning you trip to Mexico'a Yucatan Peninsual?
Contact one of our award winning travel experts today!

---
What makes Yucatan adventure travel awesome
Your options for adventure are simply unmatched in Mexico's Yucatan Peninsula, with three separate states combined into one action-packed destination. Separating the Gulf of Mexico from the Caribbean Sea, the peninsula offers two coasts equally worthy of exploration. To the north, Yucatan state's lovely coastal cities are known for colonial architecture and relaxed resorts. To the east lies Quintana Roo, Mexico's party capital and the home of hot tourist destinations like Cancun and Playa del Carmen. And, to the west is Campeche - one of Mexico's least visited states boasting dense jungles and biodiverse wetlands.
With hundreds of kilometres of barrier reef, thousands of cenotes, and pristine tropical rainforests and plenty of wildlife, visitors will never run out of things to see and do. In fact, the region is so expansive and diverse that you could easily spend weeks here and still barely scratch the surface! 
These natural wonders pair perfectly with enclaves of vibrant nightlife, ample options for leisurely dining and drinking, and well-established tourist infrastructure, positioning the Yucatan Peninsula one of Mexico's top tourist destinations year after year.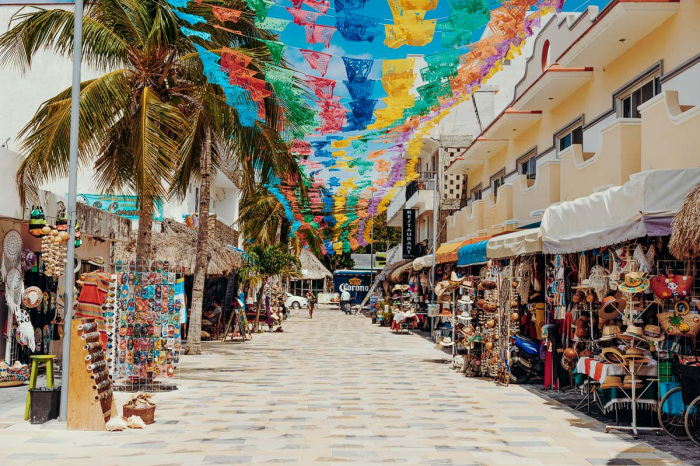 Diving Mexico's Yucatan Peninsula
With over a thousand kilometres of coastline and nearly a dozen dazzling offshore islands, it's no surprise that the Yucatan is home to hundreds of dive sites. This entire region is renowned for its coral reefs, interesting attractions like the MUSA underwater museum, and easy access to the Great Mesoamerican reef. But there's plenty more to explore if you're up for a bit of adventure. 
Cozumel is the perfect place to get your adrenaline fix, with plunging walls and fast-paced drifts. The island's windward side sometimes presents challenging conditions as well, with powerful wind and waves. But, it's well worth the extra effort thanks to fascinating near-vertical walls, interesting historical artifacts including Spanish cannons dating back to the 1700s, and exciting marine life with passing pelagics, schools of fish, behemoth grouper, and even sharks. 
Playa del Carmen offers more underwater chills and thrills with seasonal bull shark diving between November and March. During these months, massive females visit coastal estuaries to pup, sometimes gathering in large groups. Divers can get up close and personal with these powerful predators during baited dives where more than a dozen individual sharks might turn up. 
Ever heard of Banco Chinchorro, Arrecife Alacranes, or New Manta Alley? These frontier scuba diving destinations are among the Yucatan's best for underwater explorers - and they're so new, you'll likely have them all to yourself! Just keep in mind that these remote diving areas are best for more experienced divers, thanks to their potentially challenging conditions and far-flung locations.
Ready to start planning your holiday to Mexico's Yucatan Peninsula?
Search, compare and book from our hand selected resorts
Cenotes and the world of the Maya
Nearly all Yucatan adventure tours stop at one or two cenotes, limestone caves and caverns that once served as the primary water source for the Mayan civilisation and were believed to be the gateway to their underworld, Xibalba. Artefacts ranging from sacrificial tools to human and animal remains have been found in these flooded sinkholes, likely having been placed there as offerings to the Mayan rain god thousands of years ago. 
The Yucatan Peninsula once lay at the heart of the ancient Mayan civilisation and still boasts impressive ancient ruins with historical relics and artefacts. Many of the peninsula's most notable Mayan sites lie within easy reach of major tourist destinations like Tulum, close enough for an afternoon or half-day tour, and the perfect complement to a morning of cenote diving.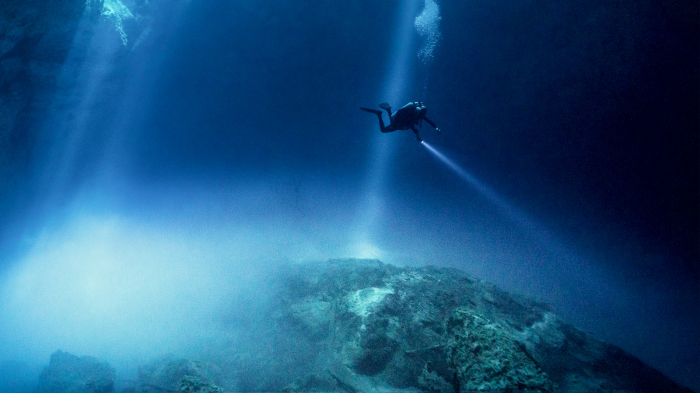 The Tulum Archaeological Zone, Coba, and the ancient city of Chichen Itza are some of the easiest to access, making them ideal for day trips. Slightly further afield, Uxmal and Ek Balam offer some of the region's most impressive Mayan architecture. If you're up for a remote adventure, Campeche's Calakmul is a top pick, receiving far fewer visitors than the more popular ruins and with steep pyramids surrounded by pristine jungle - perfect for hiking. 
To truly understand the Mayan link to the cenotes, you'll need to venture below the surface and experience them for yourself. Beginners can head to light-filled cavern systems like Chak Mool and Dos Ojos for a chance to spot fossilised seashells and fascinating underwater effects, including a halocline - where fresh and saltwater meet. More challenging sites like The Pit and Angelita are home to otherworldly scenery and bizarre hydrogen sulfide clouds, and are ideal for experienced divers. But even snorkelers can enjoy themselves, with cenotes like Garden of Eden and Pet Cemetary offering plenty of open caverns that can be explored without a tank. Incredibly, there's still plenty to see, with fascinating freshwater gardens and fossilised skeletons dating back to the last ice age.
Snorkelling adventures
Snorkellers aren't just confined to the cenotes, as Mexico's Yucatan Peninsula offers up some of the most exciting snorkelling opportunities in the Western Hemisphere. These seasonal experiences are spread throughout the year, allowing visitors to plan their adventure holidays based on which incredible marine life they're hoping to see.
Each year between March and September, hundreds, if not thousands, of whale sharks migrate to the region to feast on plankton. The Yucatan's most popular whale shark snorkelling tours take place around the islands of Holbox and Contoy. However, during peak season, you'll find trips departing from Isla Mujeres, Cancun, and even further afield. Thanks to strict government protection, these full and half-day adventures are tightly controlled, with rules determining the number of swimmers and duration of interactions. A second, even larger aggregation also takes place here during July and August. Known as the 'afuera', this occurs farther offshore and is arguably the world's largest gathering of whale sharks, though it lacks the organisation and protection of the inshore experiences.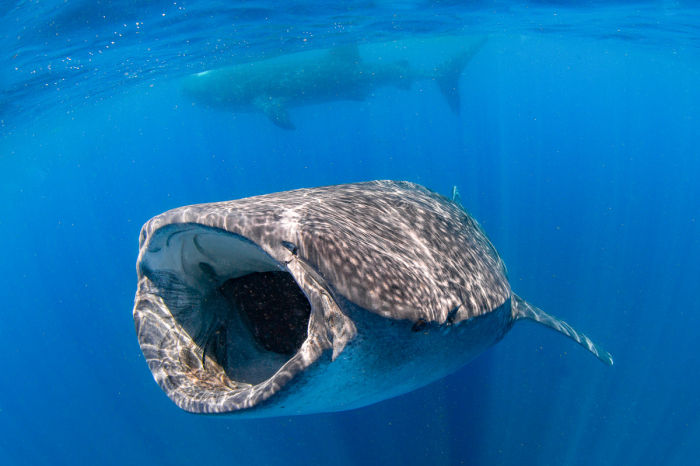 Between December and March, vast schools of small baitfish lure sailfish in from the open ocean to feed. Known as a 'sardine run,' this annual event is a high-adrenaline feeding frenzy, with massive sailfish darting in and out of bait balls, wildly flashing their colours and raising their sails as they hunt. Snorkellers and freedivers can watch as this spectacle unfolds at speeds of over 100-kilometres per hour.

Further south, an entirely different type of snorkelling experience awaits in the remote Banco Chinchorro, off Mexico's southern coast close to the border with Belize. Visitors can get up close and personal with one of the ocean's most feared and misunderstood animals - the saltwater crocodile. While the crocs are here all year round, during storm season the region is all but inaccessible. Throughout Mexico's warm summer months, smaller and more obliging crocodiles are easy to spot here, sunning in the shallows. Snorkellers are permitted to cautiously approach the animals one at a time for a spine-tingling experience and a rare photo op. Best of all, the diving around Banco Chinchorro is also good, making the long trip offshore worth the extra effort.
Extended itineraries
With so many adventurous activities on offer, the Yucatan Peninsula is the perfect place for an extended holiday combining several different activities. And, whether you're traveling alone, as a couple, or with your family or dive group, it's easy to tailor your trip to keep everybody entertained.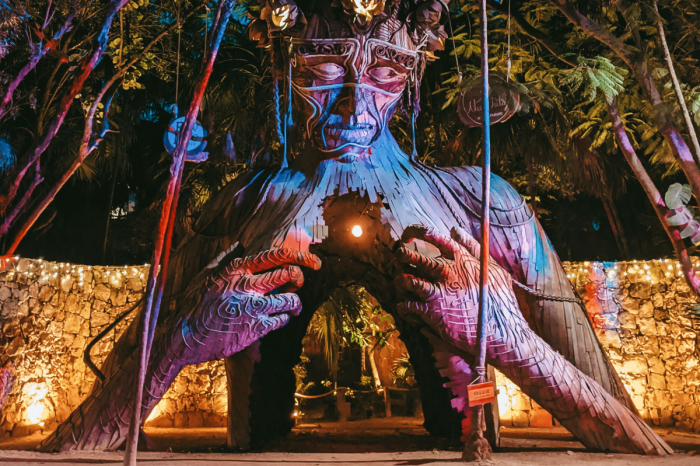 Companies like Yucatandivetrek are happy to organise holidays lasting ten days or more, exploring all the seasonal highlights. During the winter months, from November through March, extended itineraries combine snorkelling with sailfish, diving with bull sharks, and Mayan archaeological tours, with fantastic reef diving. In summer, between June and September, the trips focus on snorkelling with whale sharks, touring the dense jungles during peak fruiting season when you're most likely to spot wildlife, and heading to remote offshore areas like Banco Chinchorro.
Other exciting attractions like the MUSA underwater museum, major Mayan sites like Xcalak and Chichen Itza, and the cenotes are accessible all year round, and can be included in your itinerary no matter when you visit. 
Best of all, these itineraries are just a small selection to be used as inspiration - in a region this large and diverse, the sky is truly the limit! 
---
Need help planning your holiday in Mexico'a Yucatan Peninsula?
Contact one of our award winning travel experts today

---
---
Join the ZuBlu community to receive the latest insights and unmissable adventures
Don't worry, we'll only send you really good stuff - and we never share your details
---