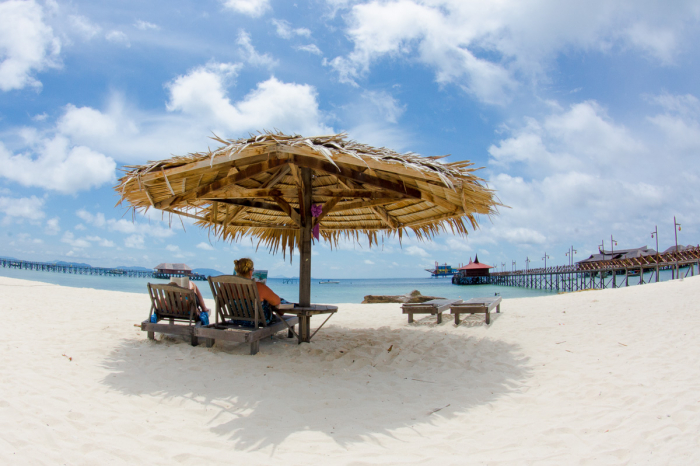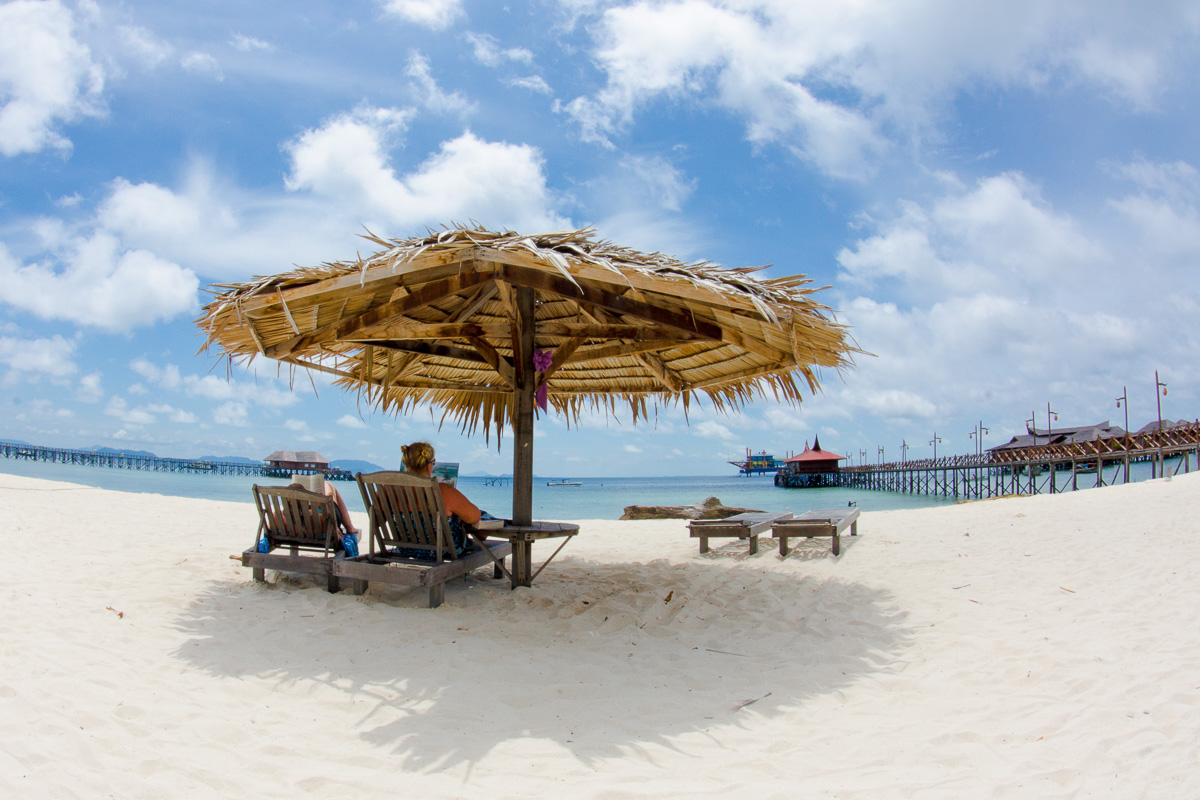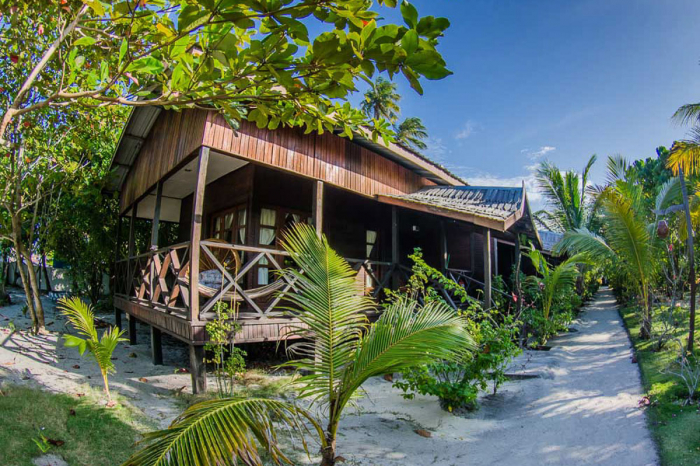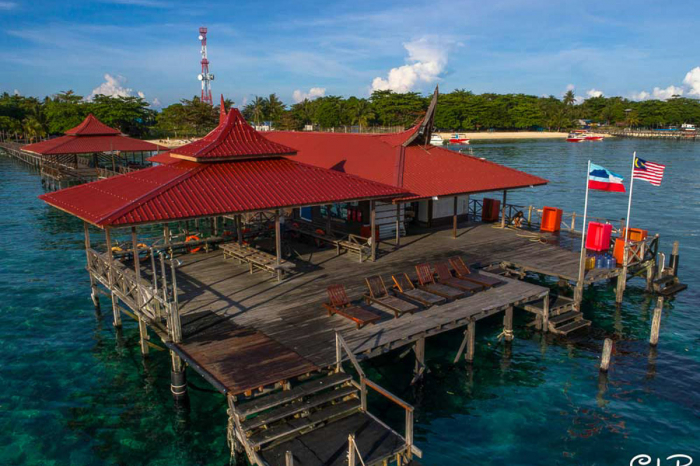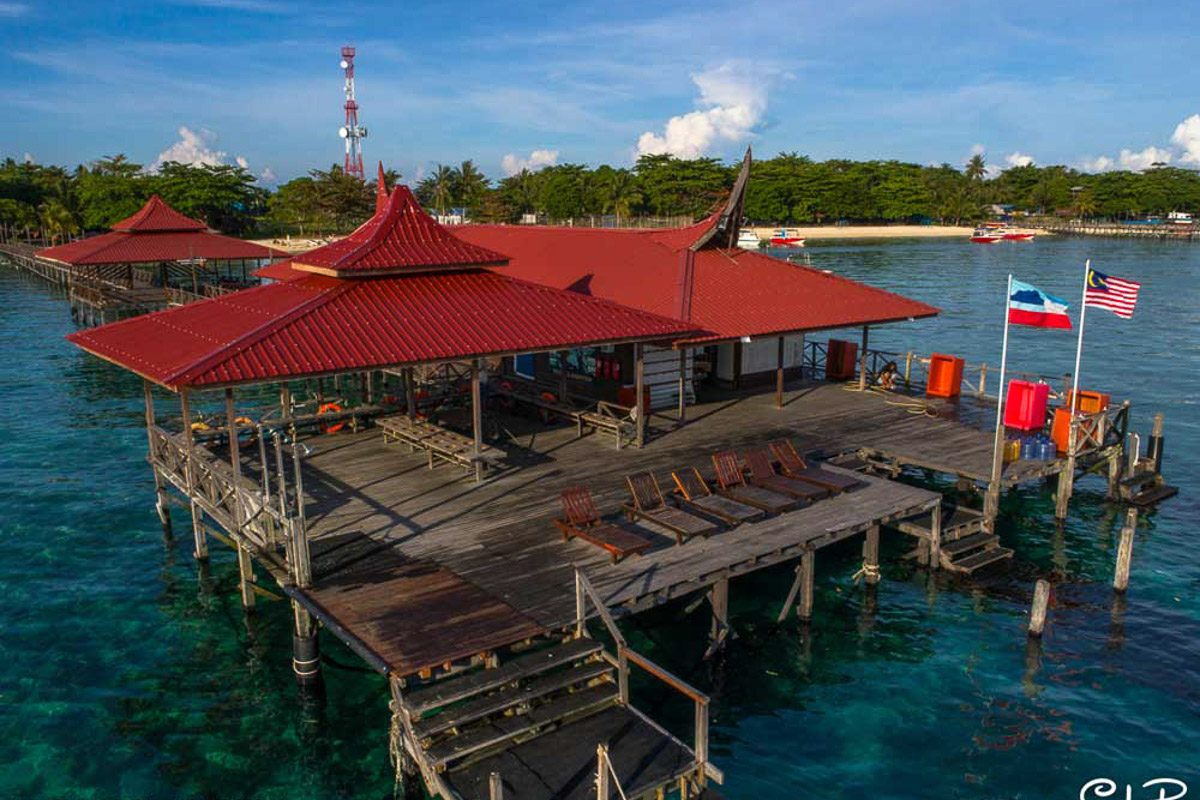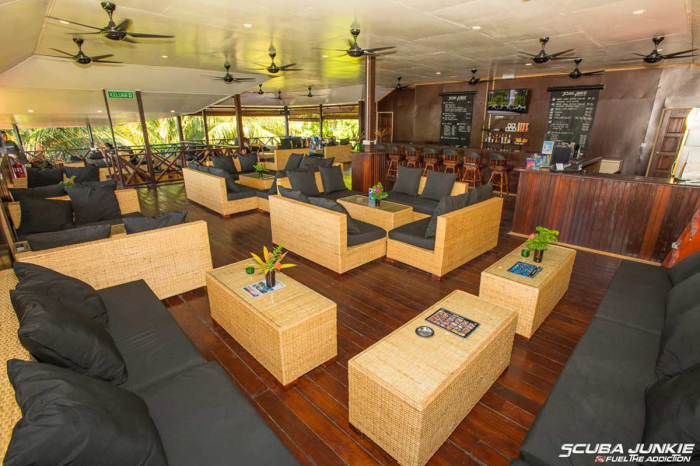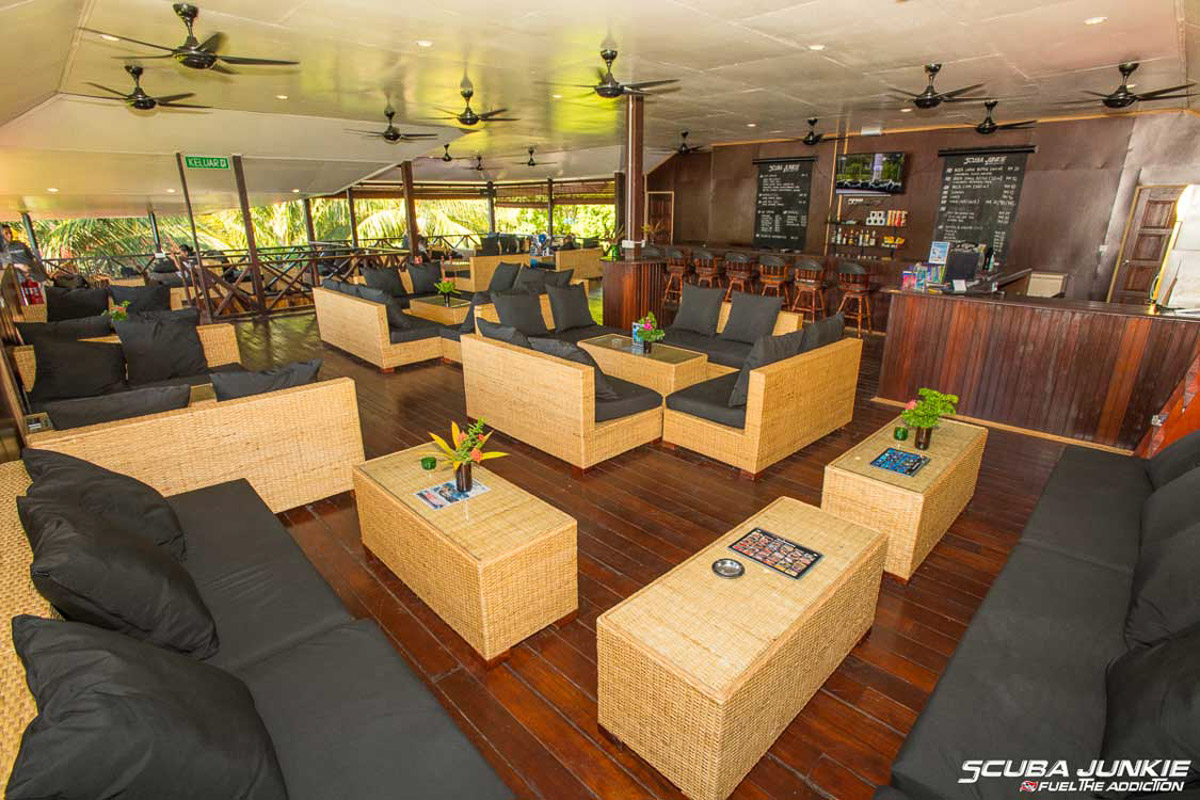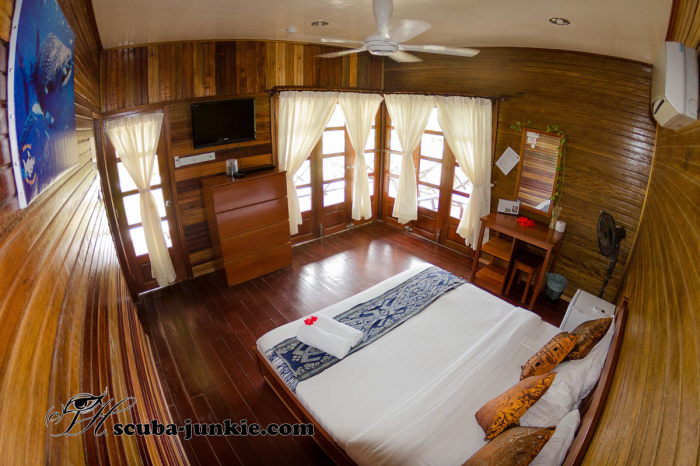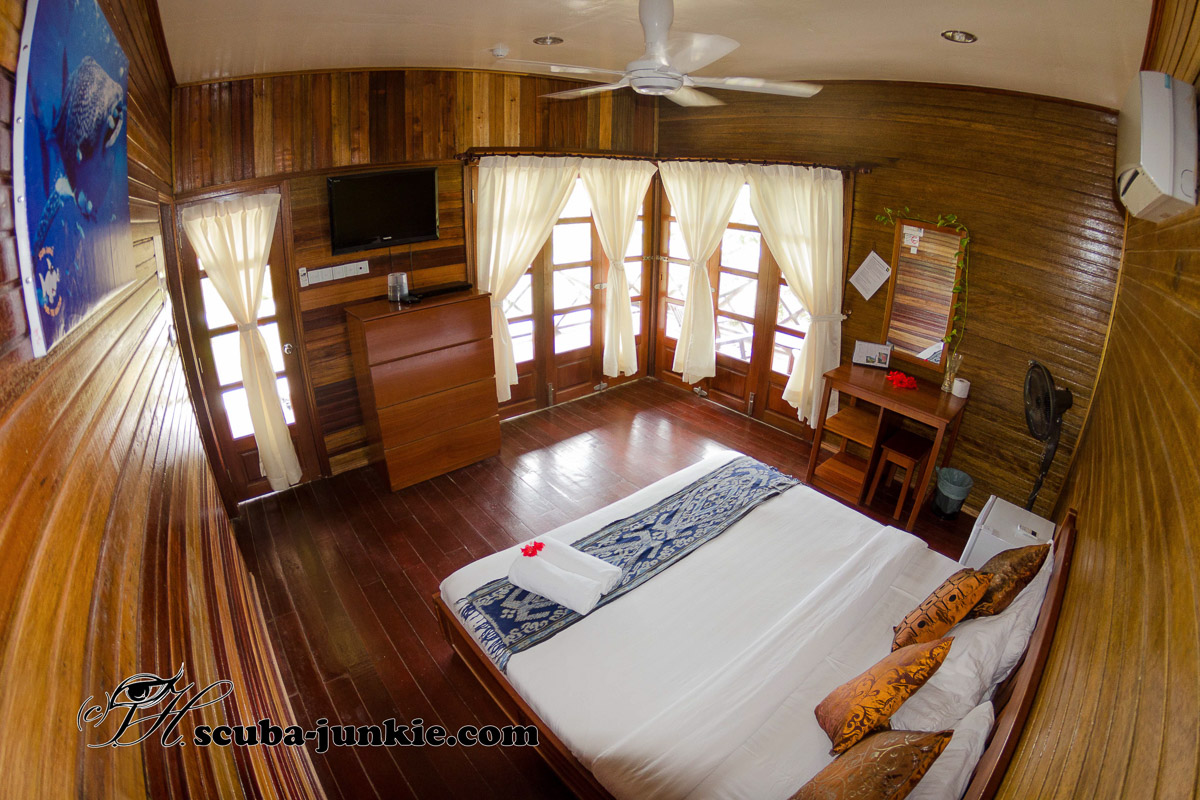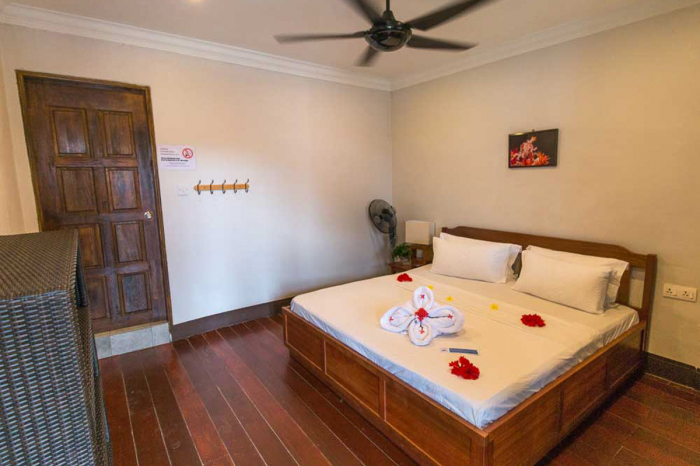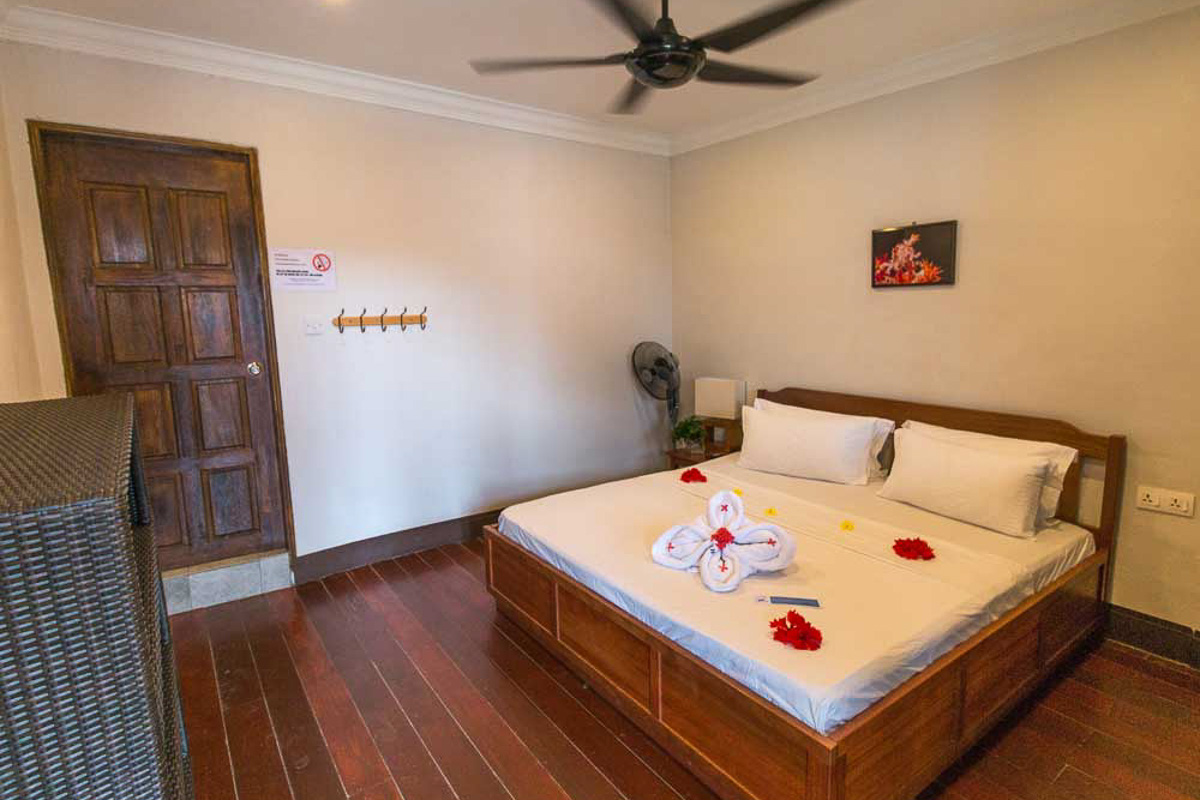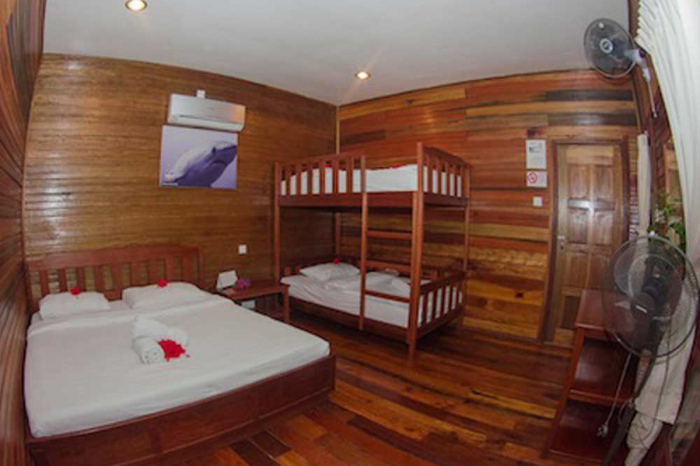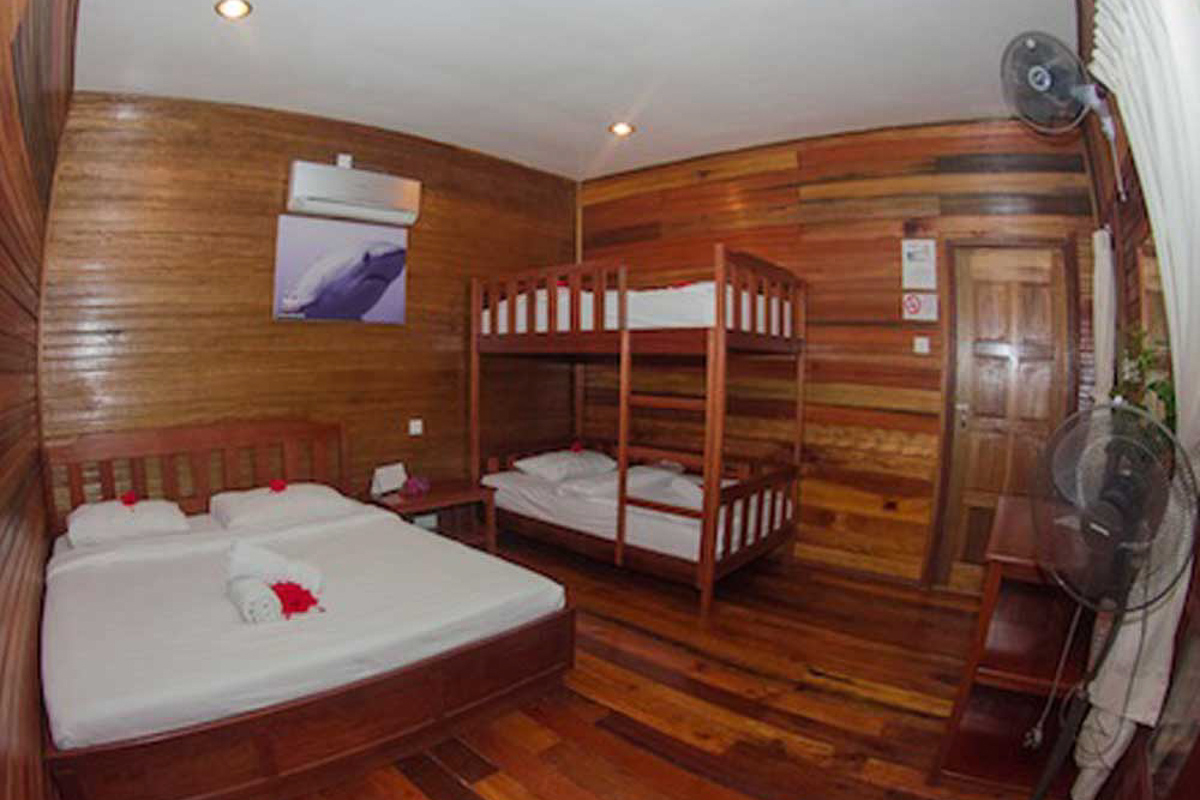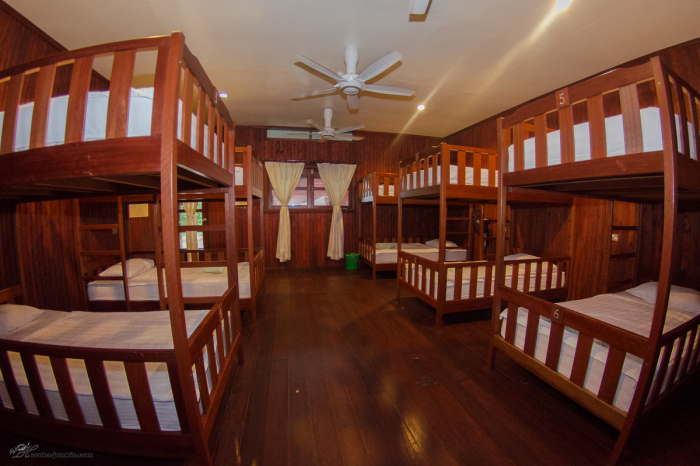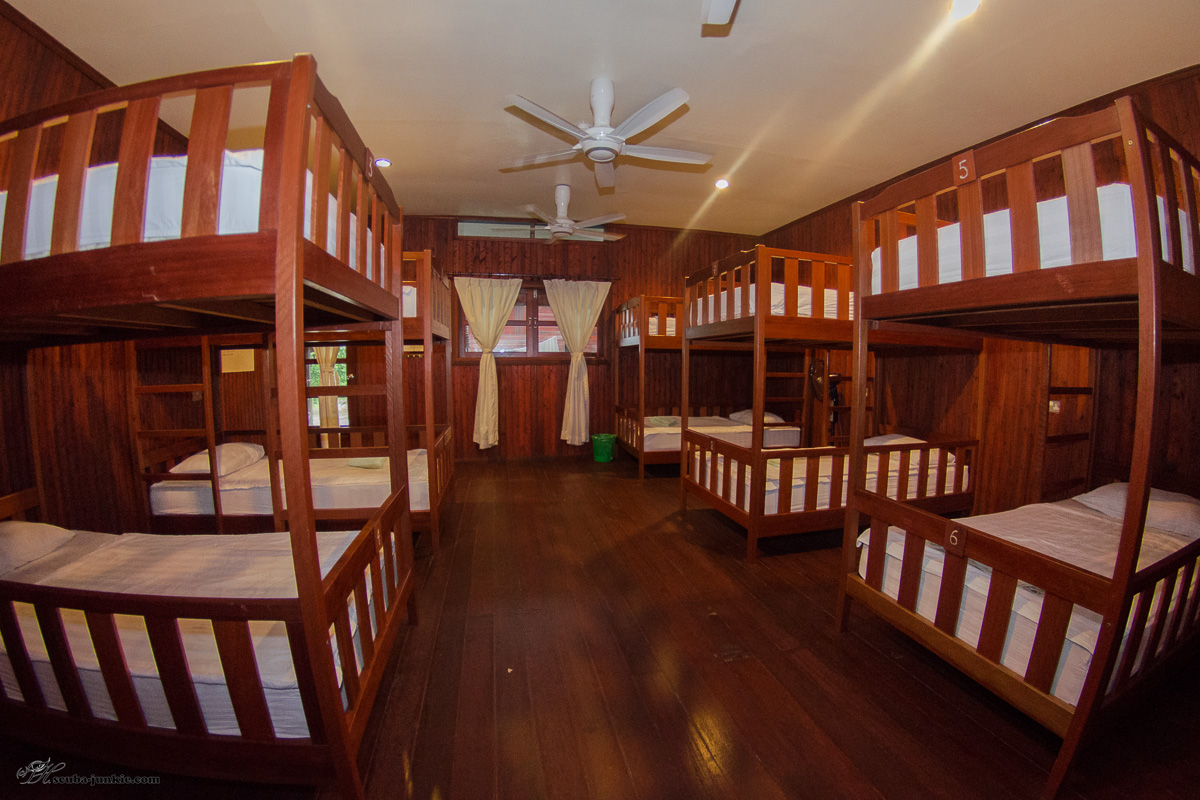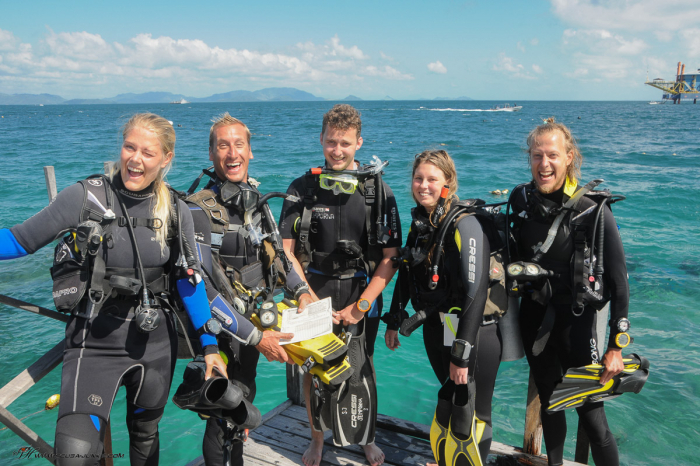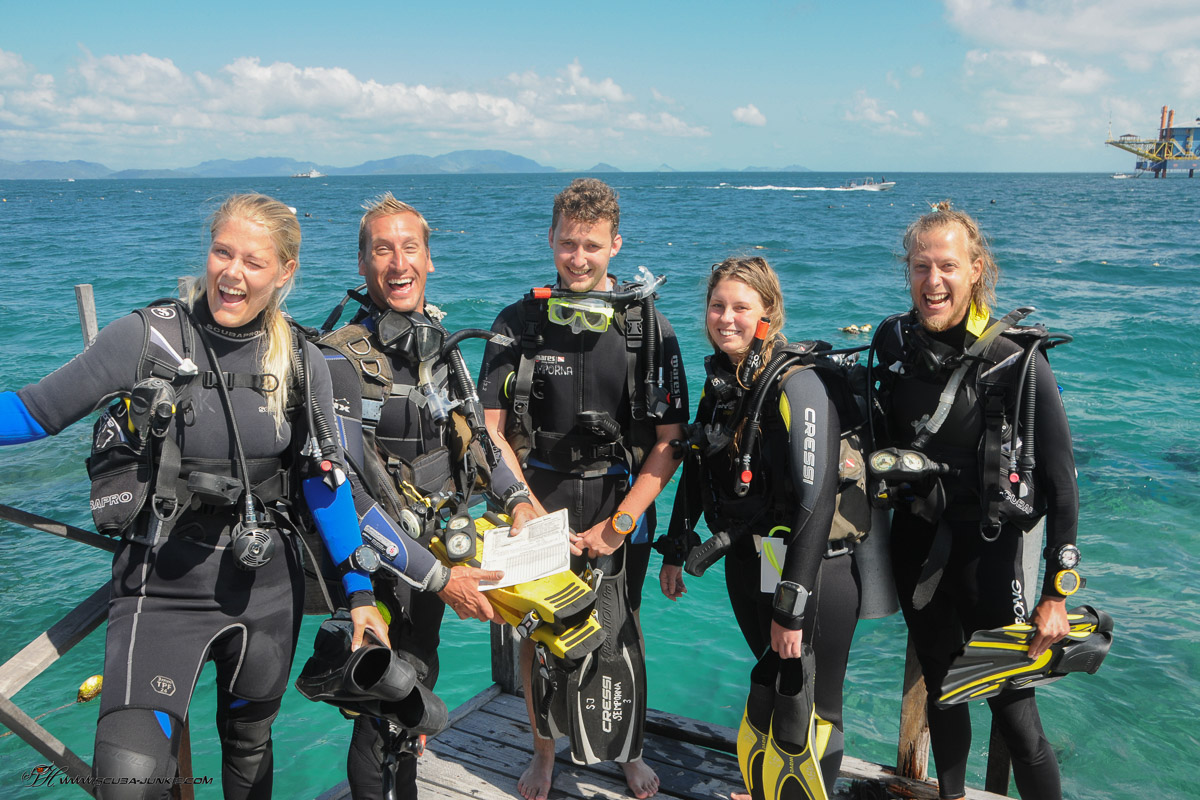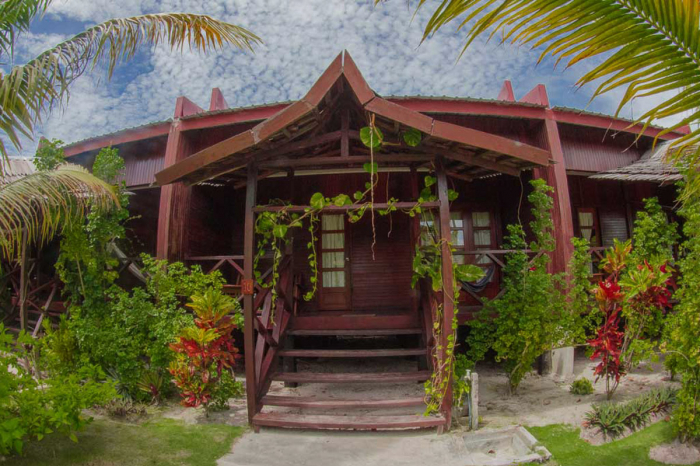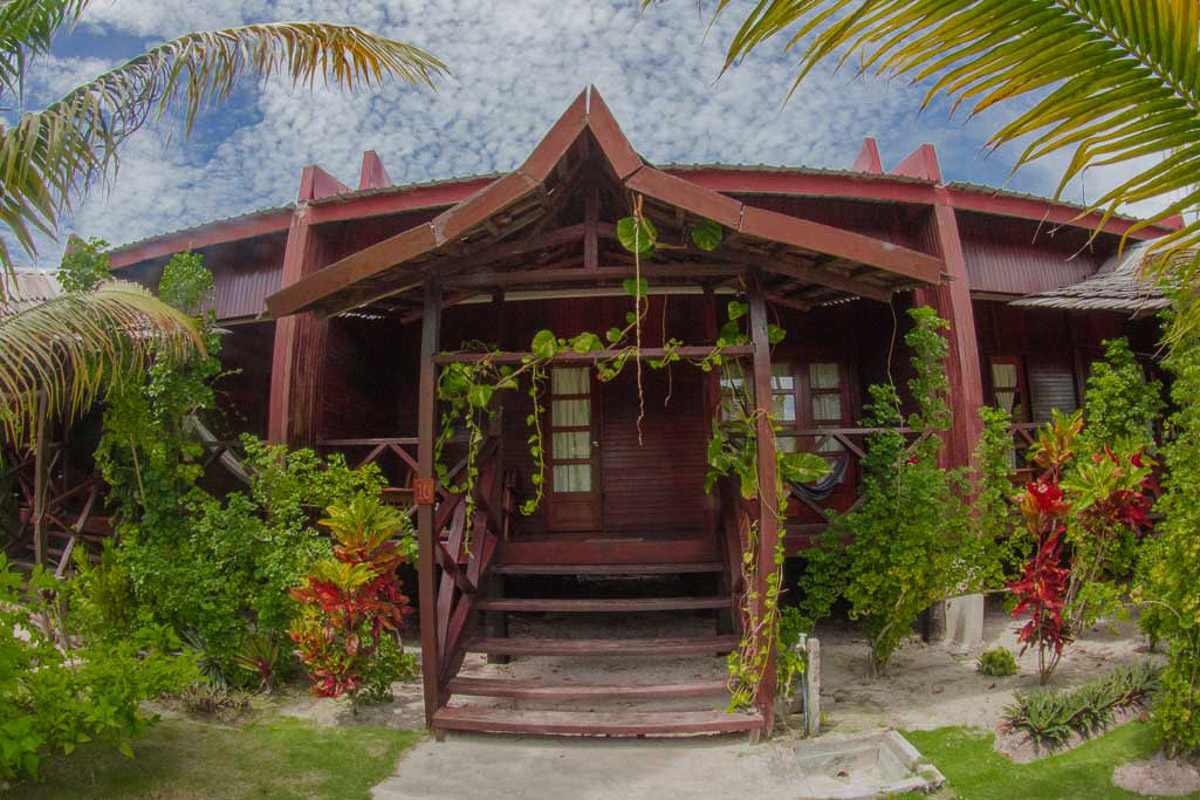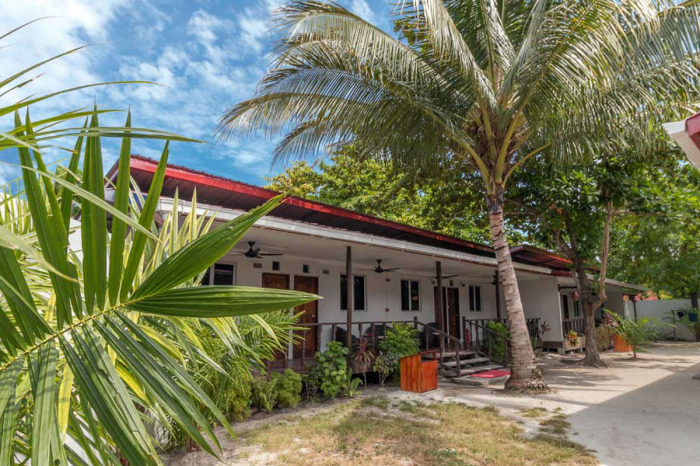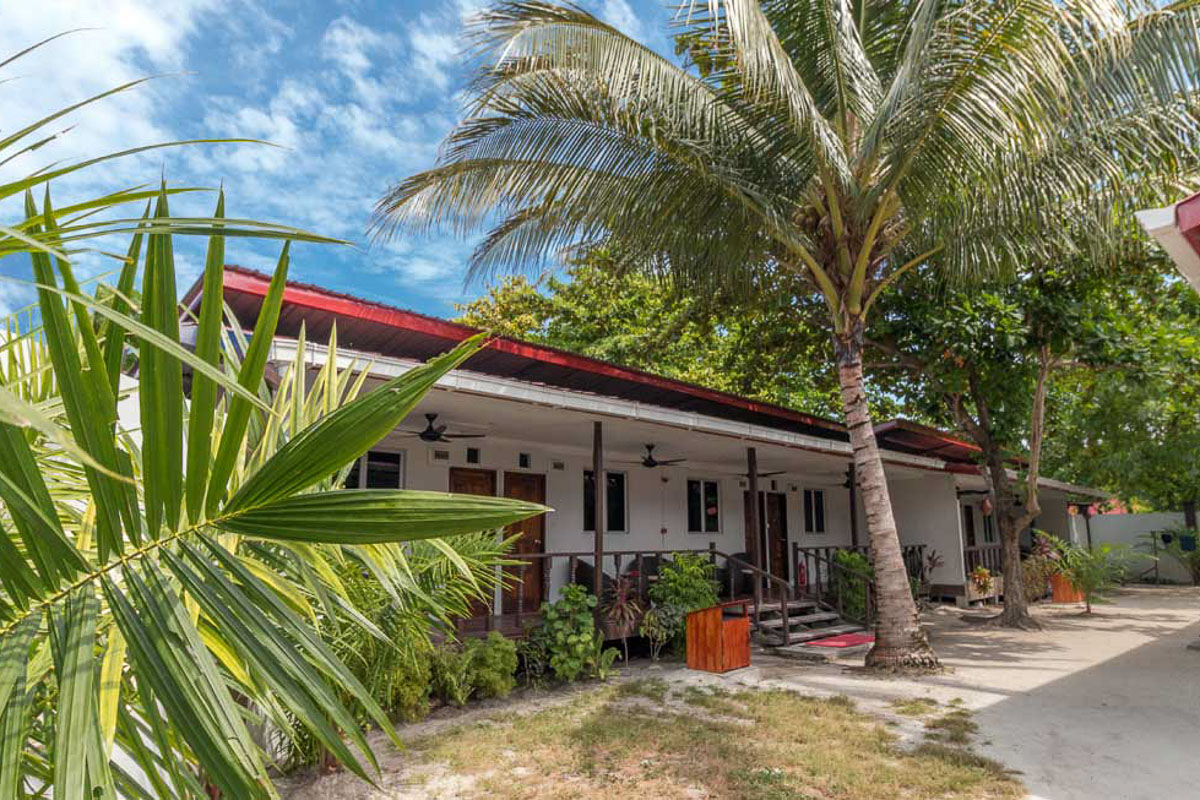 Overview
Accommodation to suit all budgets and travel styles - from dorms, to deluxe bungalows
Outstanding facilities for divers and close access to the best sites around Mabul
Relaxed social atmosphere ideal for outgoing guests
Responsible operations at the forefront of marine conservation and sustainable tourism in Malaysia
Asia's leading sustainable dive company, Scuba Junkie and their original resort on Mabul are the perfect choice to dive Sipadan, Mabul and Kapalai, get scuba certified, or simply enjoy the perfect holiday dive experience. The resort features accommodations suited to travellers of all kinds, from budget backpackers to discerning and dedicated divers. Plus, delicious meals and drinks from the bar, and a relaxed social setting perfect for guests who want to get to know their fellow divers. This is the perfect base for exploring the region, with close access to the incredible diving around Mabul, Sipadan, and beyond.
---
Rooms
---
Amenities
---
About
About Scuba Junkie Sipadan
Located amongst the palm trees of Mabul - and set back from the beach so as not to disturb any nesting turtles - this Scuba Junkie Resort offers just the right amount of luxury at a fantastic price. With a PADI 5-Star IDC dive centre taking pride of place, this resort is well-suited to discerning divers who'd like to combine their dives with plenty of sun-soaked relaxation. A variety of rooms cater for all budgets and preferences while Scuba Junkie's signature dive service ensures all guests get the full first-class experience. And, with the islands of Kapalai and Sipadan not far away, you'll be wishing you never had to leave.

Since the company was first founded over ten years ago, Scuba Junkie has grown to become one of the leading eco dive resort operators in Sabah, Malaysia, and now Indonesia. The company has gained a reputation for its sustainable business practices and conservation work, high standards of training and safety, and of course providing fantastic diving experiences.
Explore the resort
Scuba Junkie Mabul Resort has accommodation to suit all budgets, including dorms, family rooms and VIP rooms. Scuba Junkie's open plan restaurant serves tasty meals three times a day, and the fully-licensed Panorama Bar, above the restaurant, does a mean selection of cocktails, as well as beer, wine, snacks, and ice cream. The resort bar is also a great place to swap stories with your fellow divers, play cards and board games, or just sit back and enjoy the view. Staff of Scuba Junkie Mabul are friendly and welcoming and can normally be found socialising in the restaurant or the bar at the end of the day - if they are not doing a night dive on the house reef, of course.
Scuba Junkie also has a dive lodge in Semporna itself. Guests can book an overnight room here if they cannot meet the scheduled transfer to Mabul. The dive lodge also makes a great base to explore the Tun Sukaran Marine Park close to Semporna, or more distant islands such as Mataking.
Diving from Scuba Junkie Sipadan
Scuba Junkie Sipadan's state-of-the-art PADI 5-Star IDC dive centre is the perfect starting point for any ocean enthusiast. The dive centre is tailor-made with divers and snorkelers in mind, offering a fully stocked equipment room just a few steps from where their boats depart. Rental equipment is a collection of Mares, Scubapro, and own branded Scuba Junkie gear manufactured in Italy. Personal lockers are provided to keep dive gear safe and dry.
Scuba Junkie's dive centre can cater for up to 80 divers at any one time, whilst still keeping dive groups to a small size of just four guests to every guide.The dive boats are modern, fitted with all necessary safety equipment and offer up to three boat dives every day - two before lunch and one after - with the last returning around late-afternoon. Scuba Junkies Sipadan also offers an amazing house reef, where training dives, night dives, and shore dives are conducted. A range of courses is offered by this resort, ranging from beginner to instructor.
---
Top tips
Sipadan is home to powerful and changing currents best for advanced and adventurous guests. 
Combine your stay with a trip to Scuba Junkie Sangalaki for the ultimate Malaysian diving adventure. 
Plan to spend at least a week diving here for the best chances of scoring a coveted permit to dive in Sipadan. 
Explore the beach by night for a chance to spot nesting sea turtles.
Conservation
Right from the design phase, this resort was planned and constructed to minimise environmental impact. Buildings are set back from the beach to ensure nesting turtles remain undisturbed, rainwater catchment systems and solar panels have been put in place, and a state-of-the-art sewage treatment facility installed. Waste is either recycled, reused, repurposed, or collected and sent back to the mainland. All cleaning products are biodegradable and the resort has water refill stations throughout. The restaurant also serves no seafood products. 

Scuba Junkie advocate responsible and safe diving standards - for staff and guests alike. They run regular beach and reef clean-ups, annual shark and turtle weeks that raise awareness of conservation issues, and were a driving force behind the Semporna Shark Sanctuary proposal. They also have a coral reef re-development programme and have established several artificial reefs. All of their active programmes encourage the participation of the local people, in particular the Mabul Turtle Hatchery, and S.E.A.S - Shark Education Awareness and Survival.
As the company says of themselves, "Conservation of our local environment, both above and below the waves, has been at the heart of Scuba Junkie's ethos right from our inception."
---
Diving
Diving in Mabul and Kapalai
Exotic cuttlefish

Year round

Clown frogfish

Year round

Giant frogfish

Year round

Unique crabs & shrimps

Year round

Artificial reefs

Year round

Ghost pipefish

Year round
Set amidst an intricate maze of coral reefs, and just 45 minutes from Sipadan, Mabul Island diving is amongst the best in Malaysia. Perfect for those keen to explore Sipadan's incredible marine life, the islands also offer amazing 'muck' diving in their own right. And if you are looking for that perfect tropical diving package - sandy beaches, palm trees and unique villages - Mabul and Kapalai have all of that, and more!
---
Resort checklist
Number of rooms
24
Official dive center rating
PADI 5-Star Resort
Courses offered
Discover Scuba Diving, Scuba Diver, Open Water Diver, Advanced Open Water
---