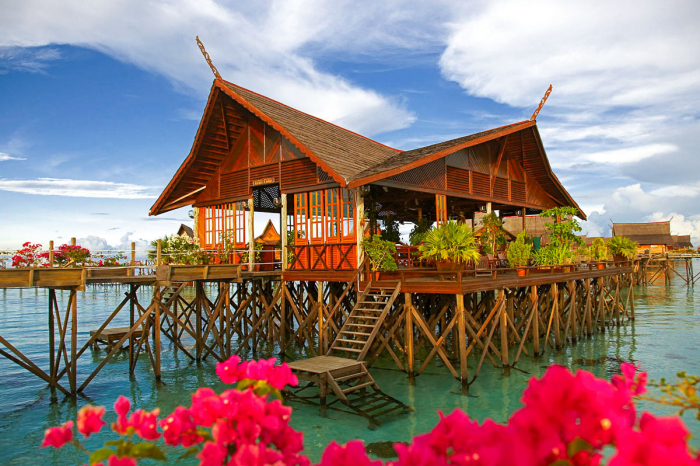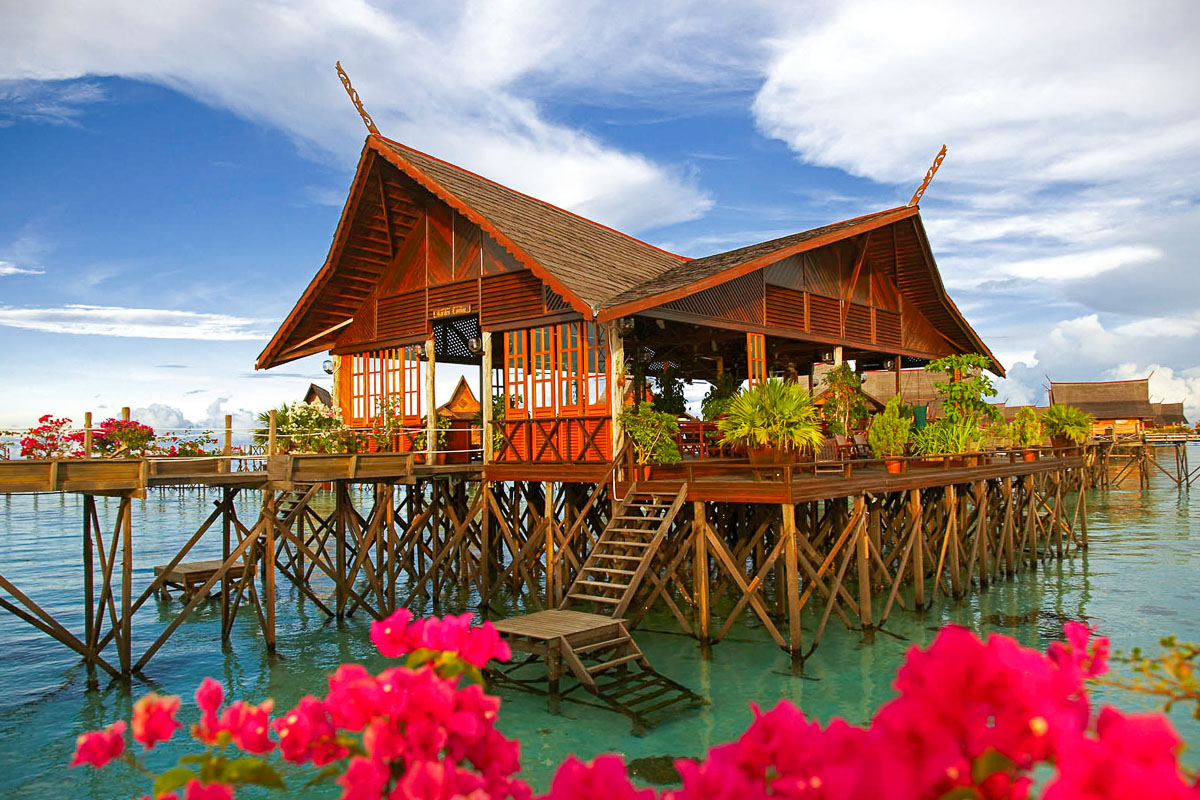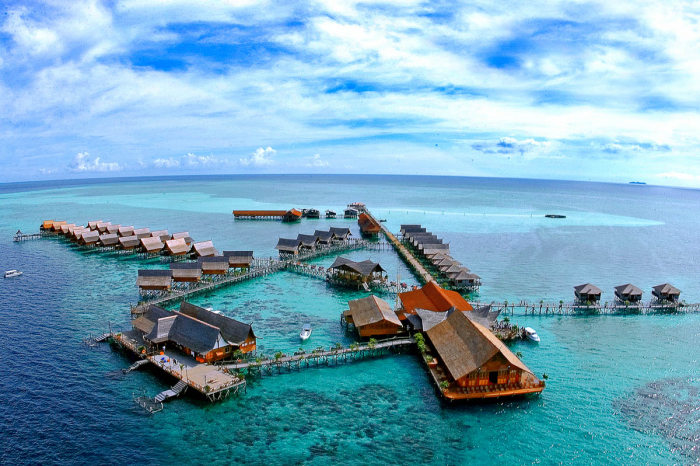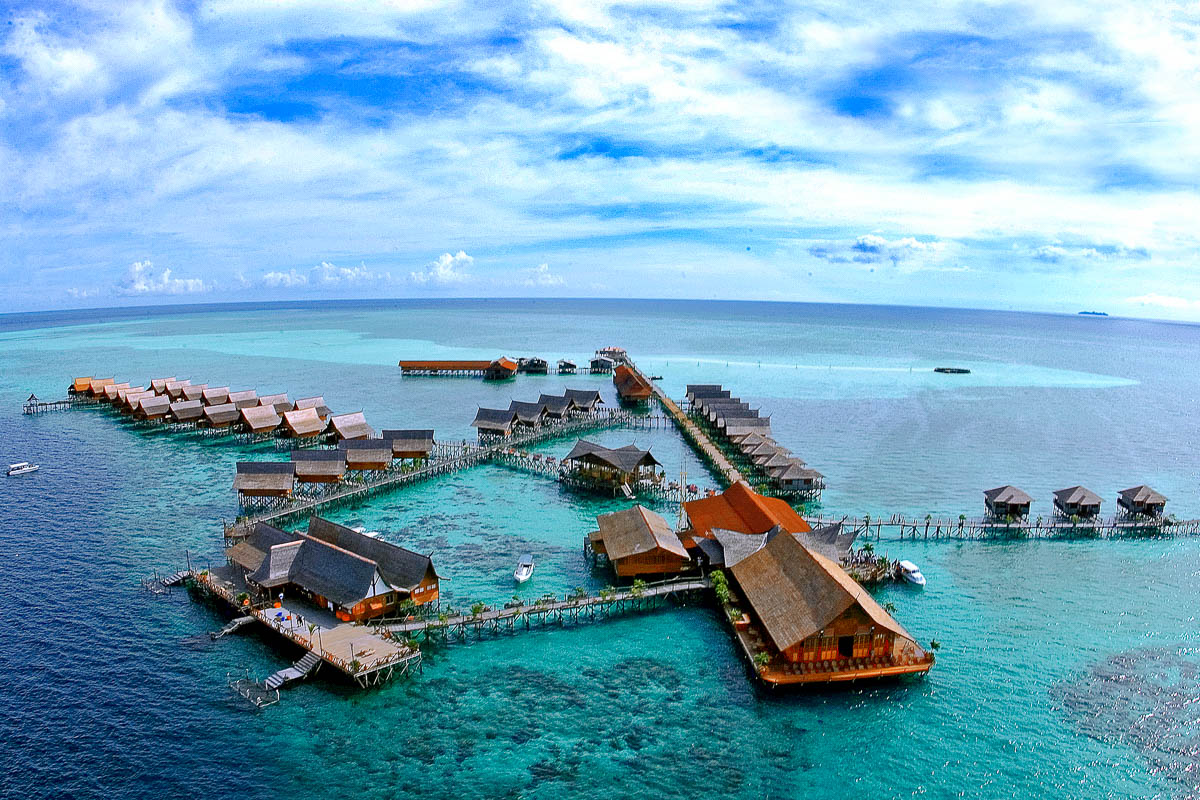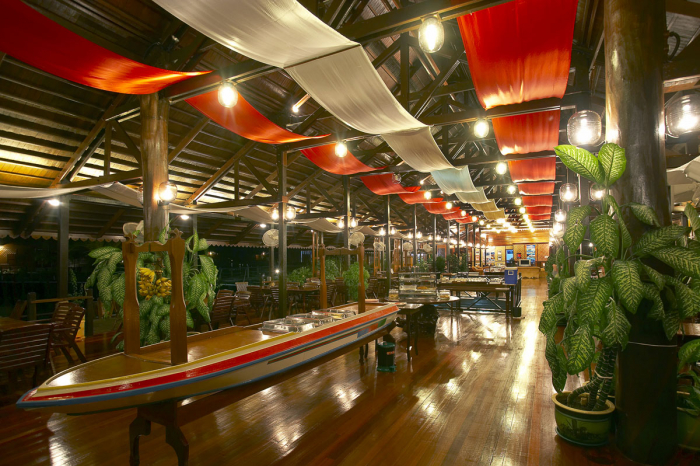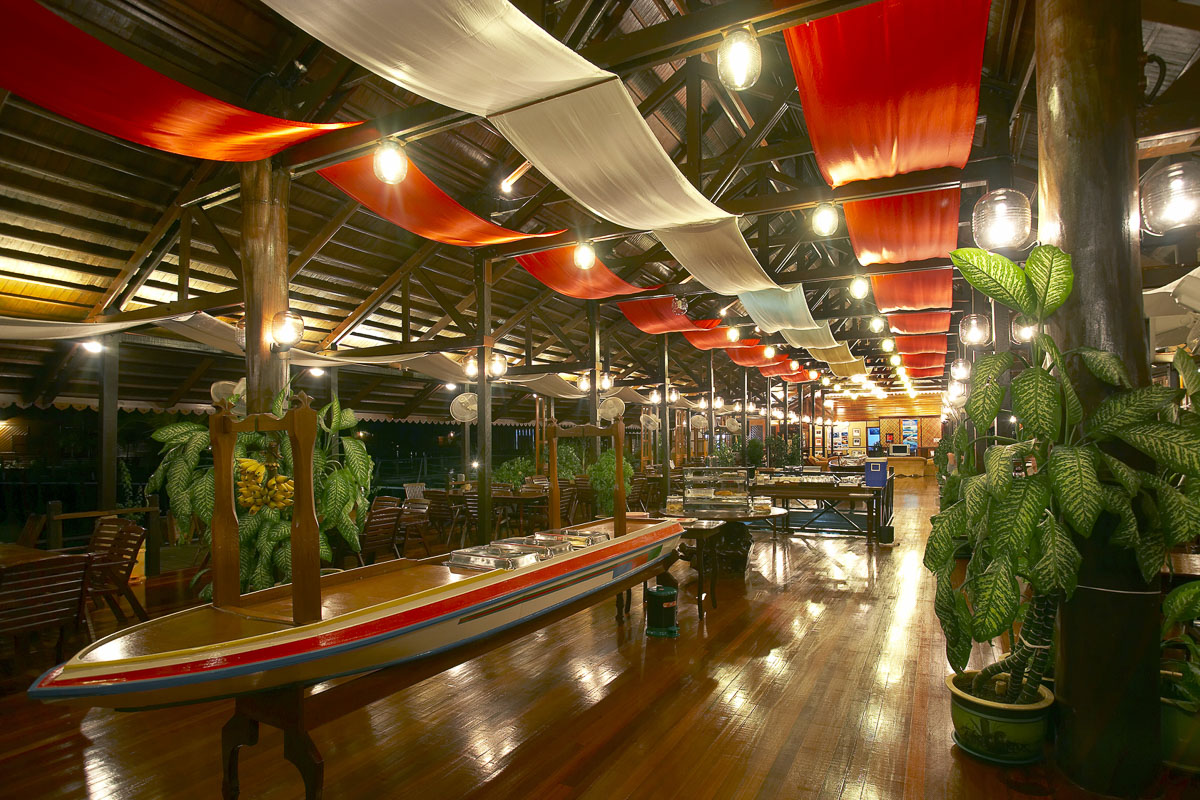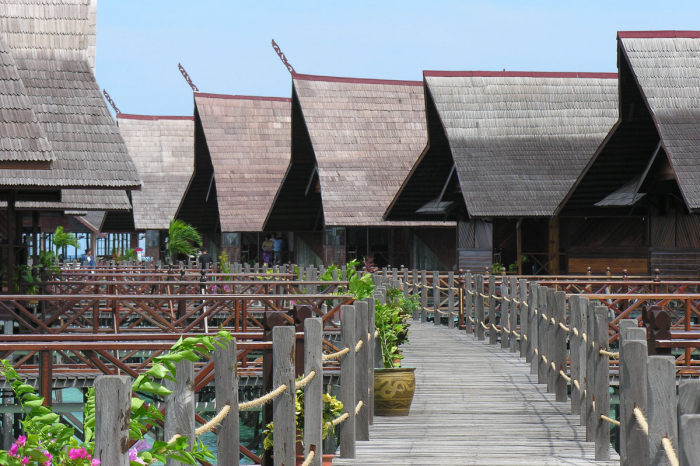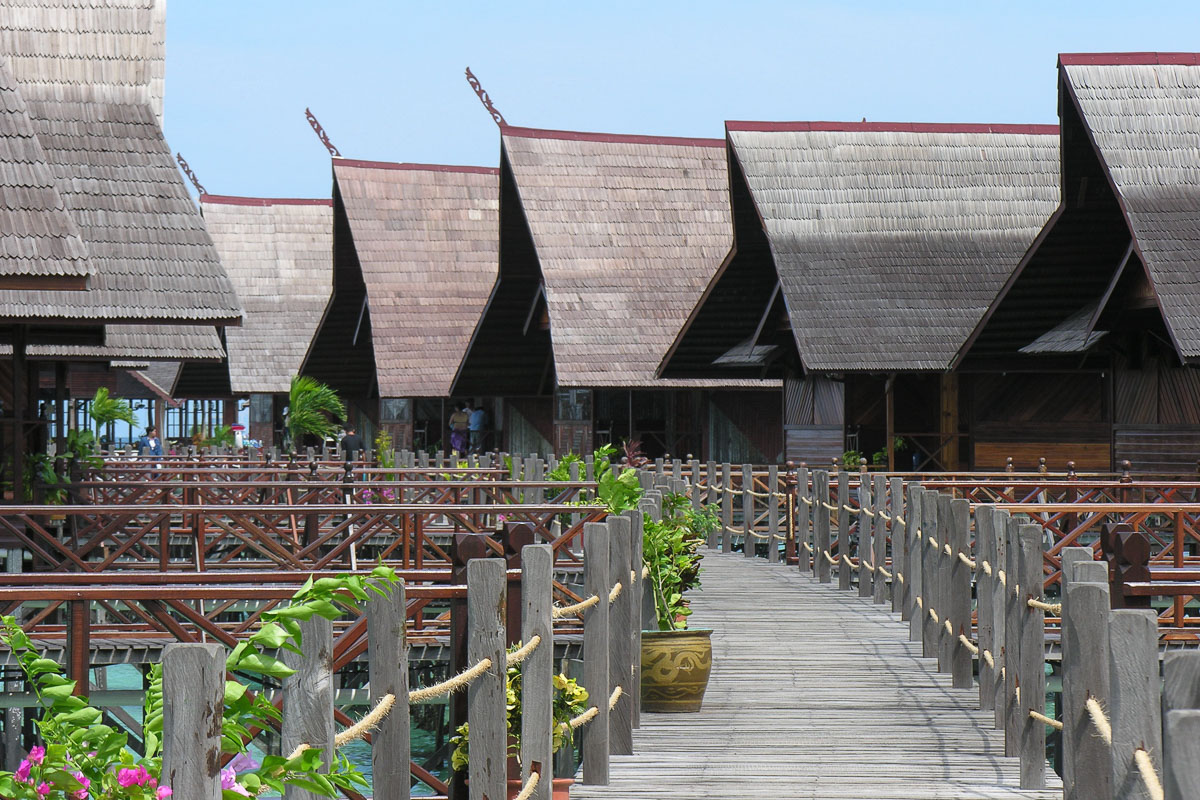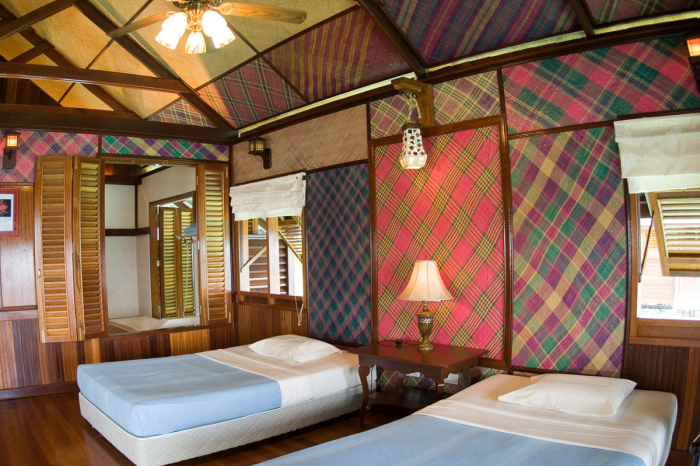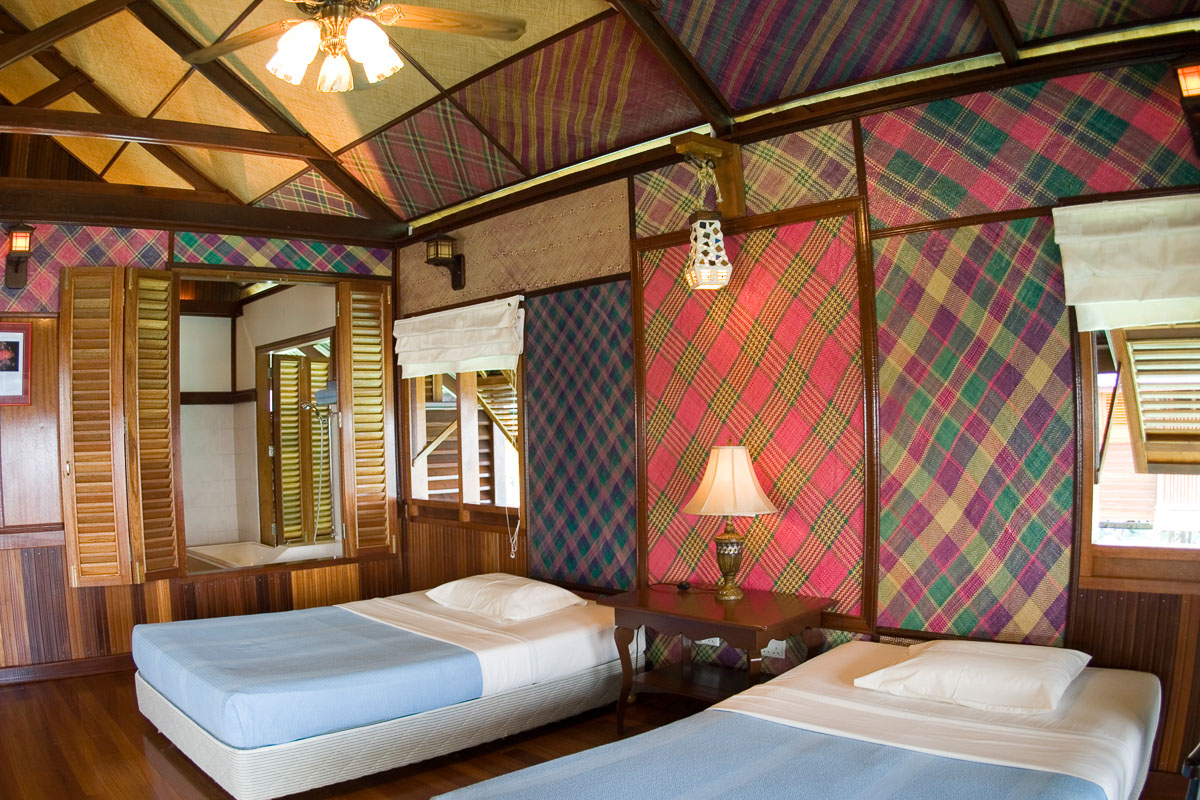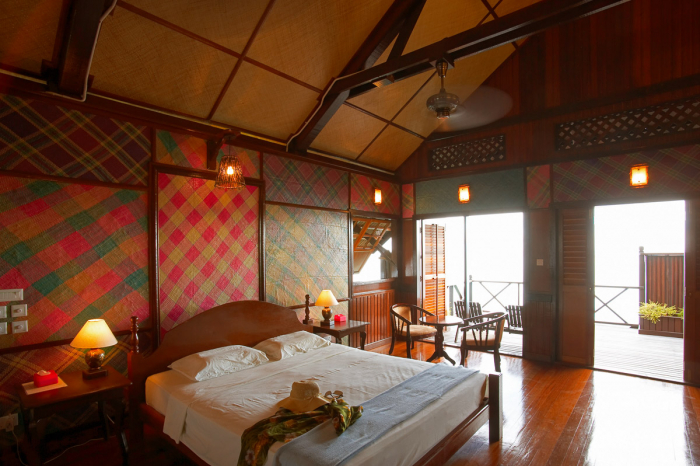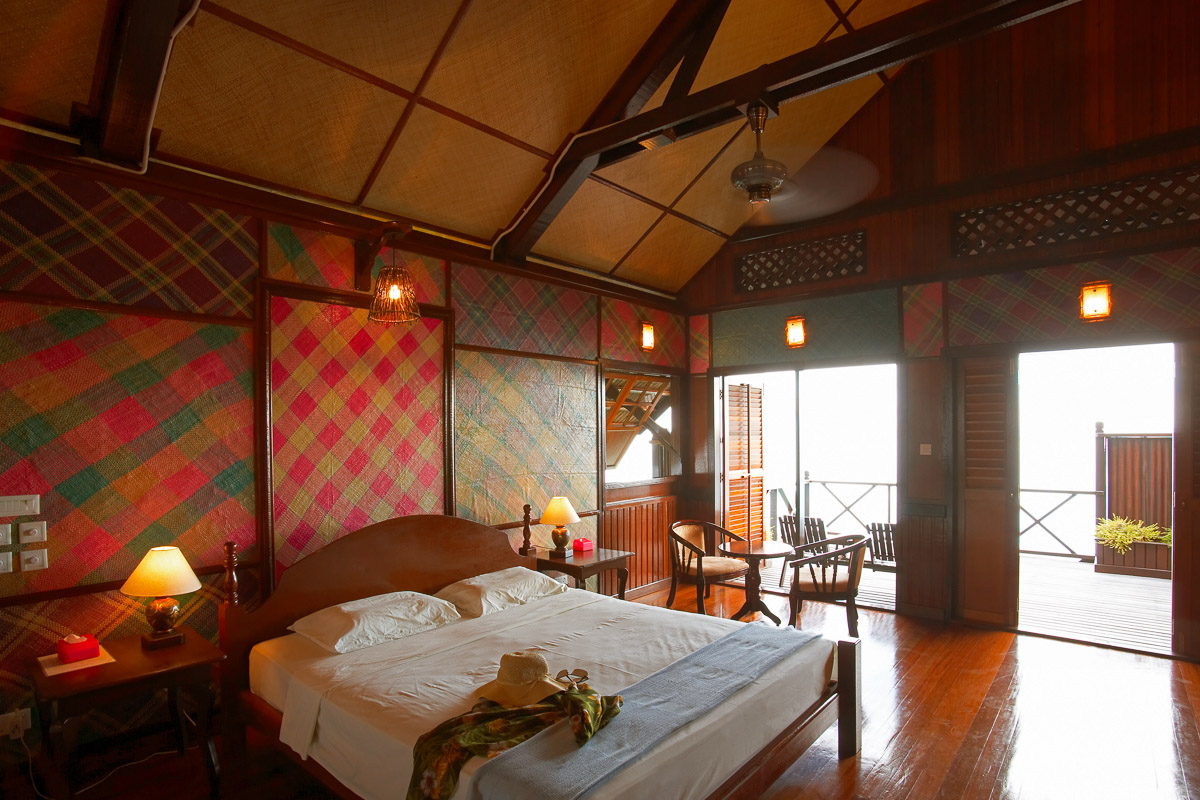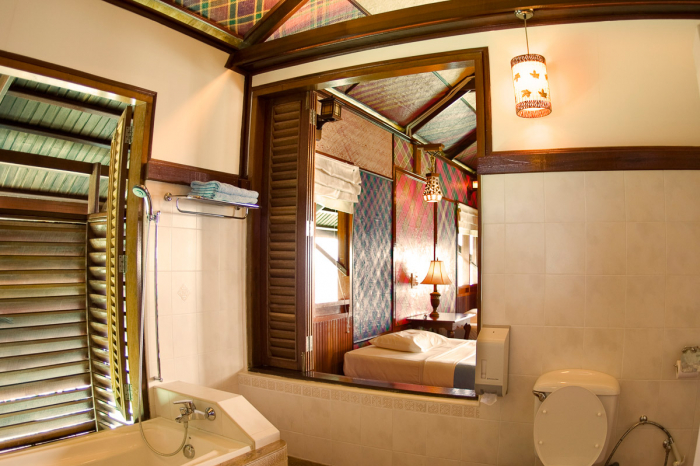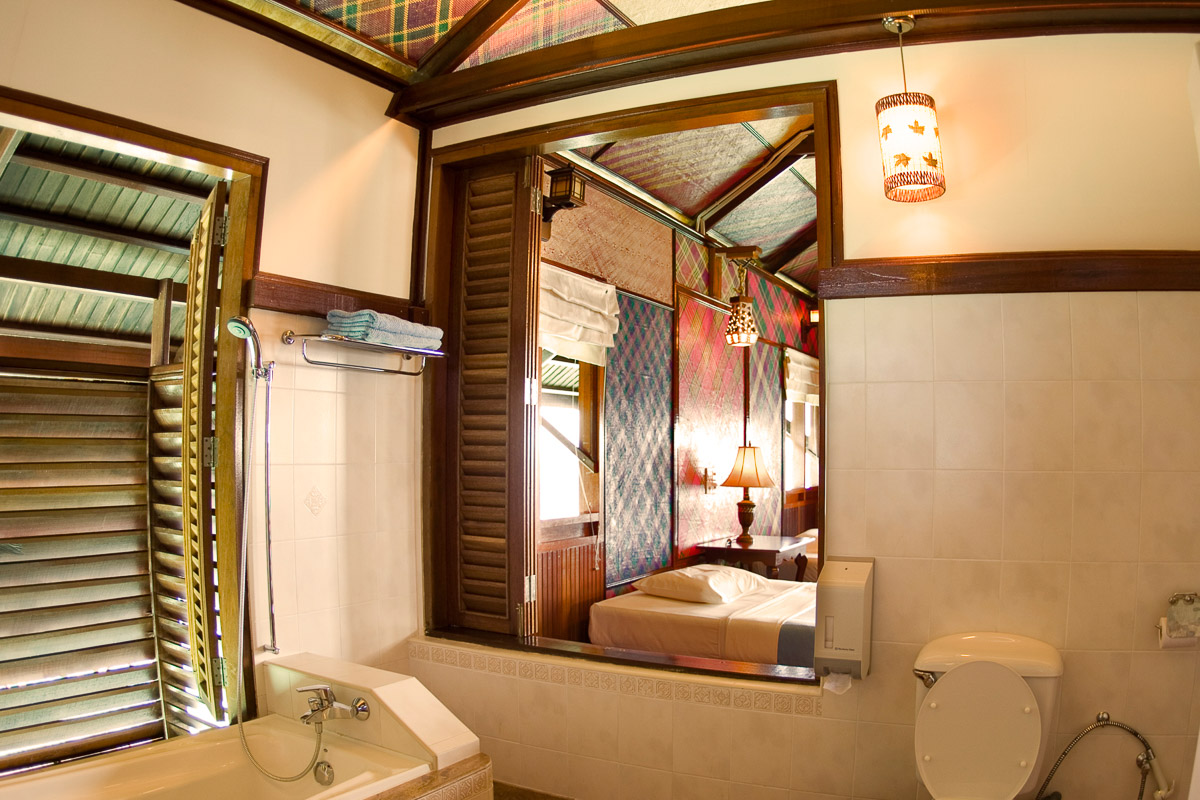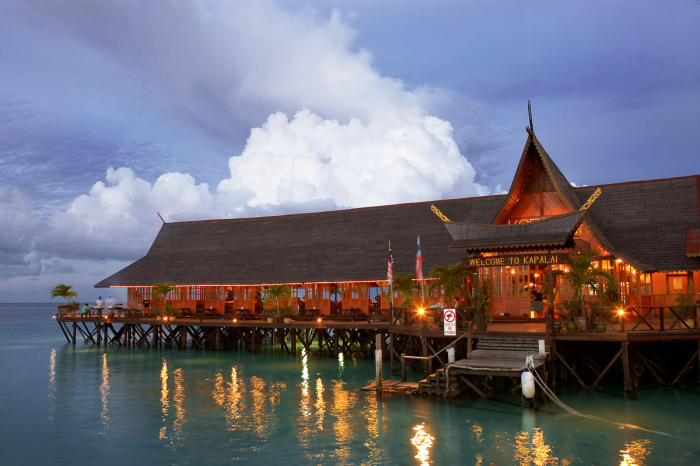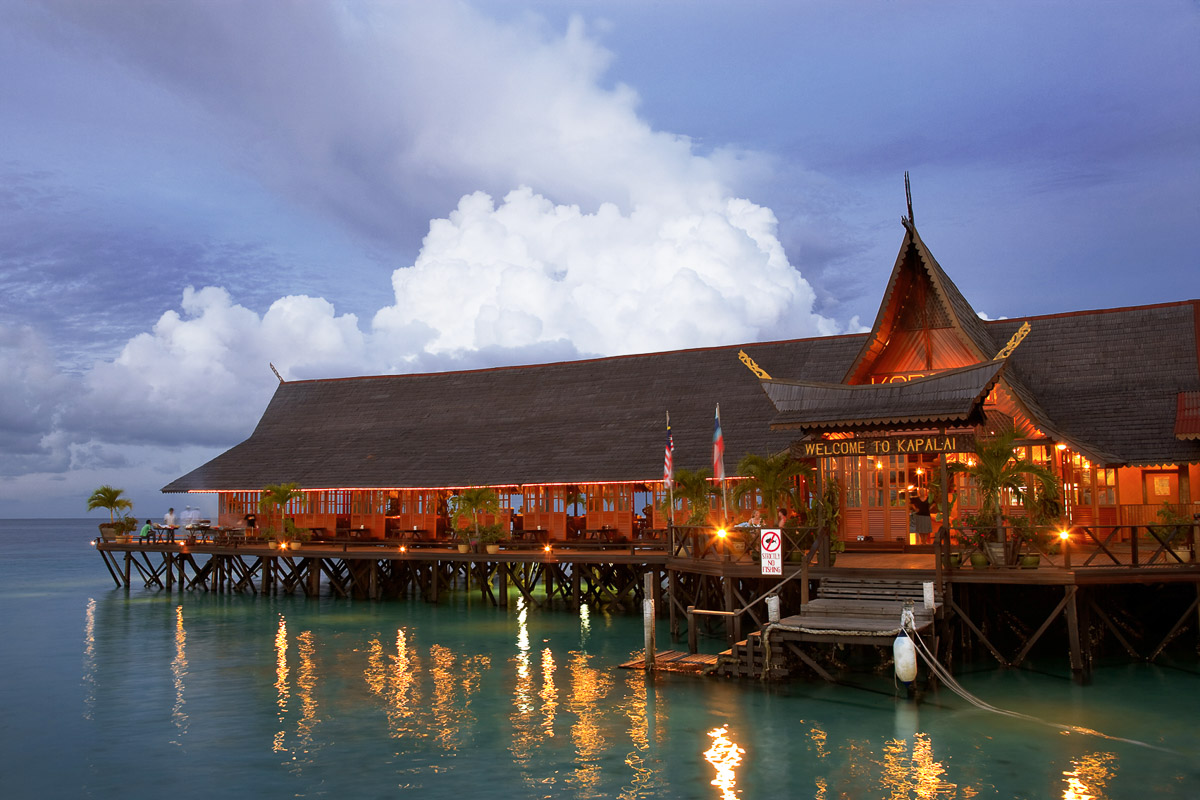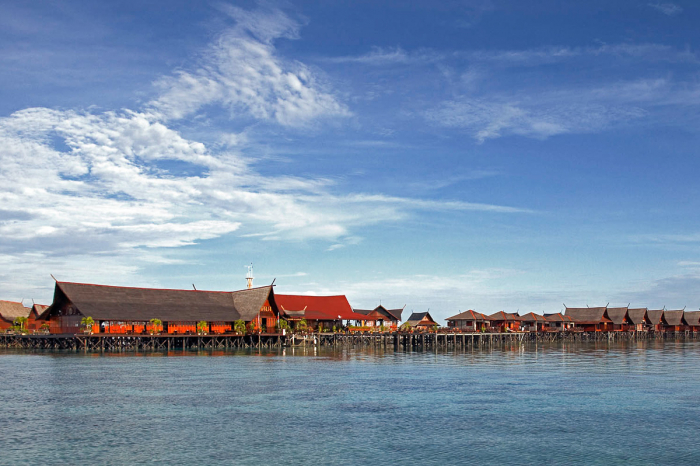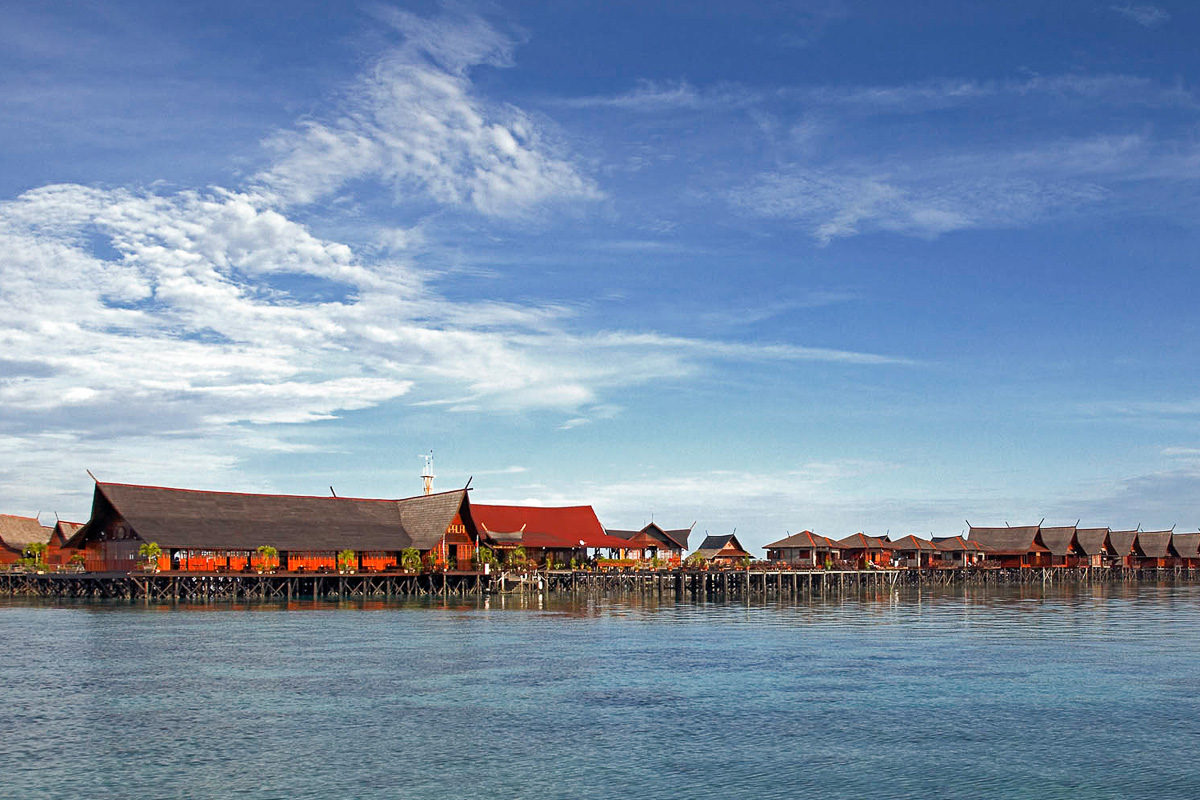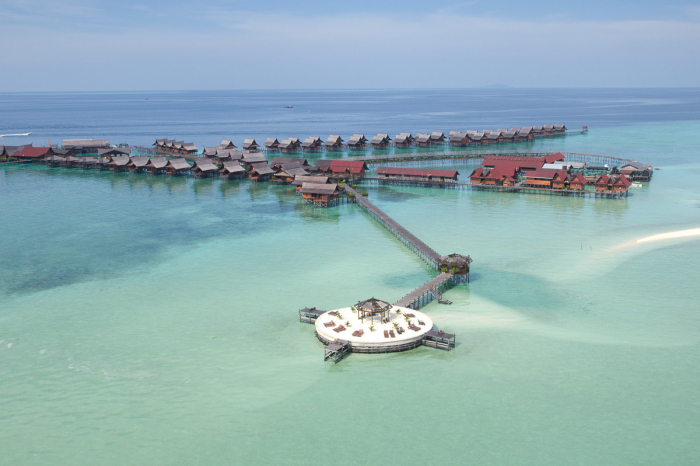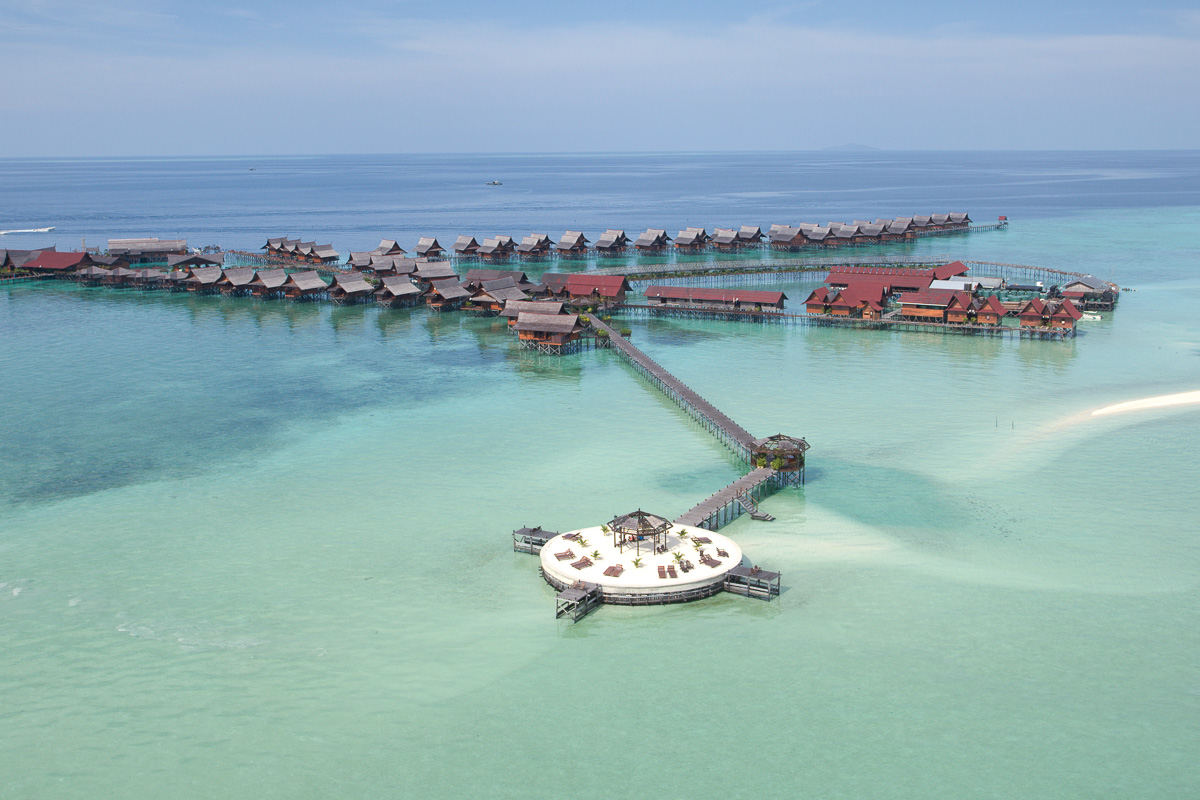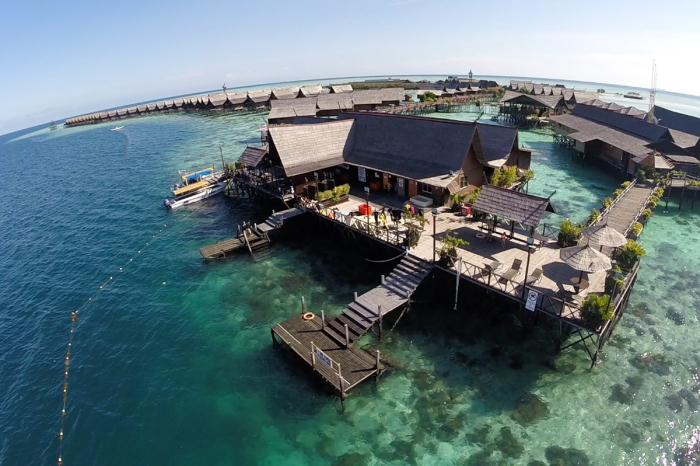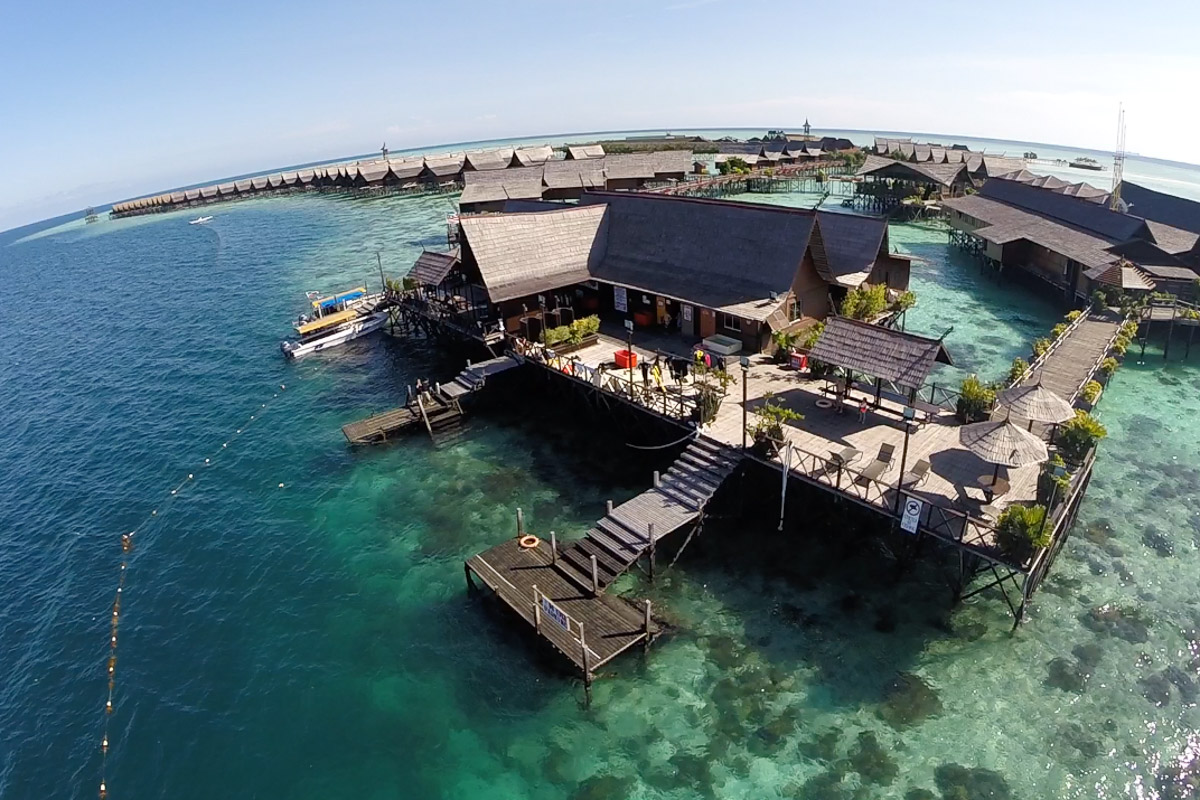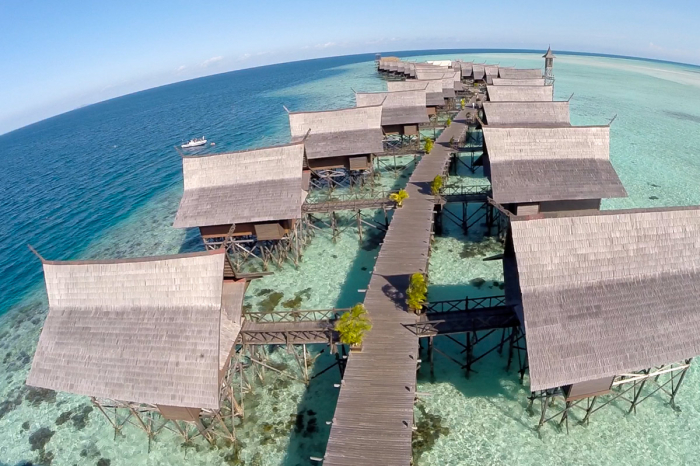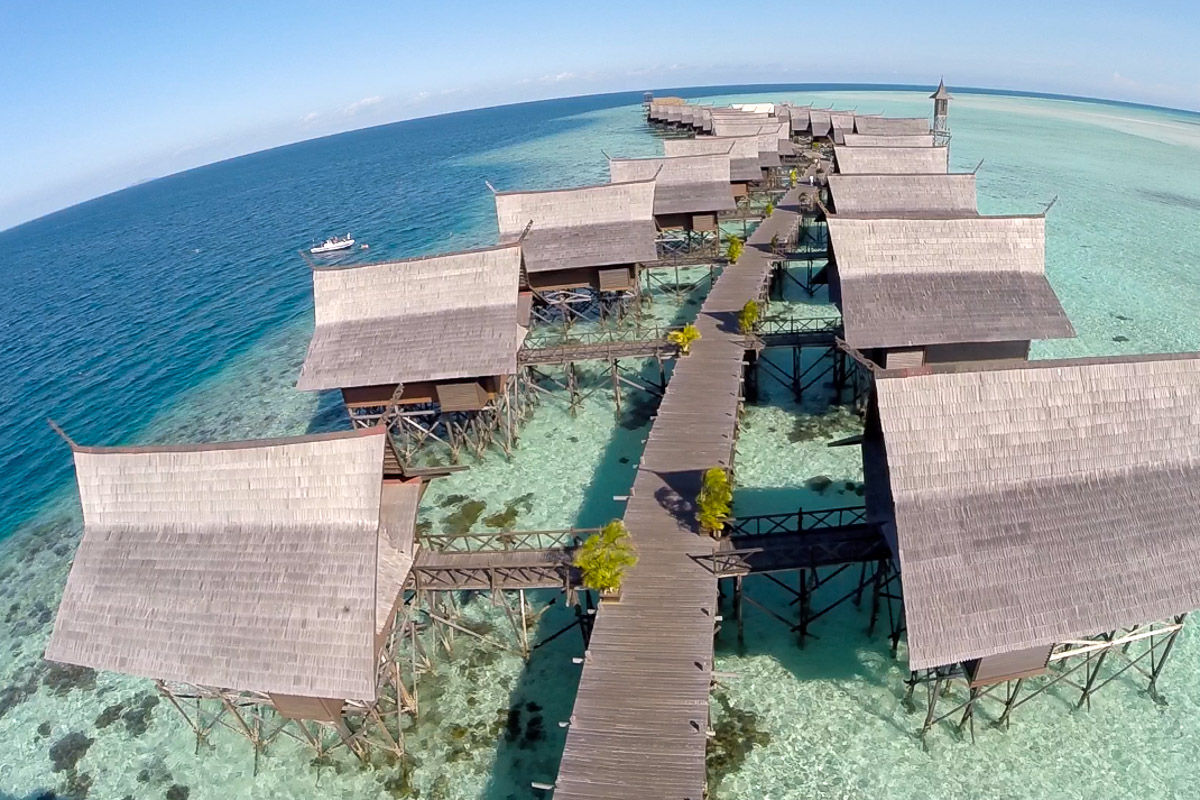 Overview
Excellent facilities for divers and scuba students
Incredible ocean views and a totally unplugged atmosphere - ideal for reconnecting with nature
This is Kapalai's only resort, on a mile-long sandbank and house reef
Quick and easy access to Sipadan, Mabul and the region's other incredible diving areas
The serene water village of Kapalai Dive Resort boasts uninterrupted ocean views as far as the eye can see. Standing in perfect isolation at the end of a mile-long sandbank, Kapalai balances exceptional diving with absolute luxury, plus close access to Sipadan and Mabul. Enjoy short boat rides to the region's most famous sites known for their cool macro creatures, powerful pelagics like sharks, and of course - Sipadan's legendary schools of barracuda. Or, grab your buddy and set off on a self-guided adventure on the island's house reef. Between dives guests can dine on delicious chef-prepared meals and delight in the blissful open-ocean scenery.
---
---
Amenities
---
About
About Kapalai Dive Resort
As the only resort in Kapalai, this haven sits alone on the shallow sandbanks of the Ligitan Reefs, surrounded by seemingly endless turquoise waters. This isolated water village resort boasts a picturesque, mile-long sandbank as well as a fabulous house reef, which is just a swim away from the dive centre pier. The traditional Malaysian thatched roof chalets are connected by miles of wooden walkways, providing non-stop views of fish, turtles and stingrays dancing in the shallow waters beneath. And, best of all, Kapalai is perfectly situated for exploring in Sipadan, with short boat rides to the park's incredible sites.

This tranquil escape makes the perfect option for guests seeking a total getaway from the everyday, with complete immersion in a true paradise setting. Although the amazing diving is the highlight of Kapalai, there are plenty of other relaxing past-times which cater to all types of guests, including beach volleyball and sea kayaking. For those looking to begin or continue their underwater education, Kapalai Dive Resort provides a variety of PADI courses and speciality experiences. With simply stunning diving in Sipadan, full-on macro hunting in Mabul, and endless self-guided exploration on the house reef, this place offers unlimited opportunities for adventure.
Explore the resort
Sumptuous buffet-style meals are served in the central, open-plan restaurant and bar - with Chinese and Western cuisine, seafood dishes, salads and barbecues on request. Incorporated into the bar and restaurant is a large wooden terrace, where guests can congregate to chat about dives, share underwater images and videos or read peacefully in the cooling sea breeze. The balcony faces west, creating a superb spot for soaking up spectacular tropical sunsets over an evening drink. Once the sun sets, retire to your private overwater villa for a spot of stargazing, and a sublime night's sleep set to the sound of waves.

The allures of Kapalai Diving Resort extend beyond diving. Nature fans and adventurous guests can explore the mile-long sandbank without a guide, go for a swim in the sea, and snorkel any time on the house reef. Other sports, like beach volleyball and sea kayaking, are also available. The resort also provides a variety of indoor pastimes, ideal for divers who need a break from the sun. Spend a few hours indoors with games including billiards, darts, and table tennis, or make use of the island's free internet access - ideal for uploading the day's best shots.
Diving from Kapalai Dive Resort
Kapalai Dive Resort has its own house reef, incorporating several dive sites which are just a short swim away from the dive centre jetty. Explore from here by day, night, or dusk with your dive buddy - free of charge. Those who wish to explore further have the options of Sipadan and Mabul, both just a short boat ride away from the resort. Mabul is a favourite among divers of all abilities due to its diverse and plentiful macro-life, while Sipadan can be slightly more challenging, with its sheer wall, strong currents, and large pelagics.

Each day's diving is conducted from spacious custom dive boats, with guests divided by skill and experience level - as well as site choice. Post-dive refreshments are provided on board, and unlike other operators in the area, you'll have a chance to step back on land during your surface interval. Diving packages and multi-dive trips are also available - offering a guaranteed permit to dive in Sipadan with a week-long stay. Kapalai Dive Resort also offers PADI courses for those looking to begin their diving adventure or upgrade their skills. Plus, all the hands-on coaching and guidance needed to safely take the plunge in Sipadan's fast-moving waters!
---
Top tips
Please note, Sipadan is closed for the month of November every year in order to give the reefs and marine life a respite from dive tourism.
To dive Sipadan, guests must be qualified as Advanced Open Water divers and can only dive a maximum of 2 times per day.
The house reef is a macro paradise, home to rare species like blue-ringed octopus, frogfish and flamboyant cuttlefish.
Plan for quiet evenings including stunning sunset views and star gazing from this isolated resort.
There are no shops or ATMs on Kapalai, so pack plenty of cash and all the essentials from home.
Dive here for at least a week to guarantee a coveted permit to dive in Sipadan.
---
Diving
Diving in Mabul and Kapalai
Exotic cuttlefish

Year round

Clown frogfish

Year round

Giant frogfish

Year round

Unique crabs & shrimps

Year round

Artificial reefs

Year round

Ghost pipefish

Year round
Set amidst an intricate maze of coral reefs, and just 45 minutes from Sipadan, Mabul Island diving is amongst the best in Malaysia. Perfect for those keen to explore Sipadan's incredible marine life, the islands also offer amazing 'muck' diving in their own right. And if you are looking for that perfect tropical diving package - sandy beaches, palm trees and unique villages - Mabul and Kapalai have all of that, and more!