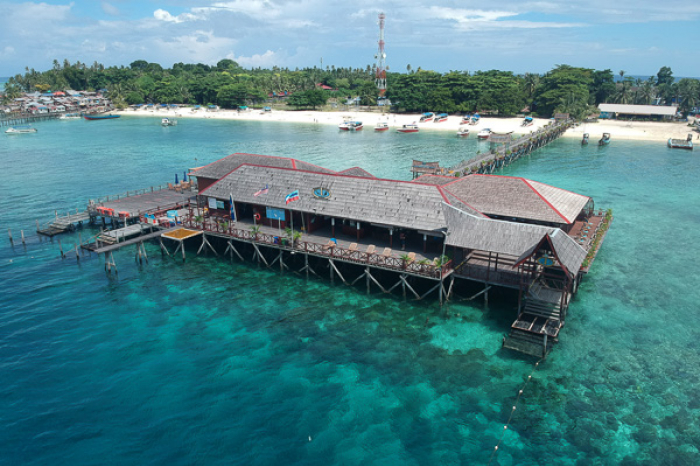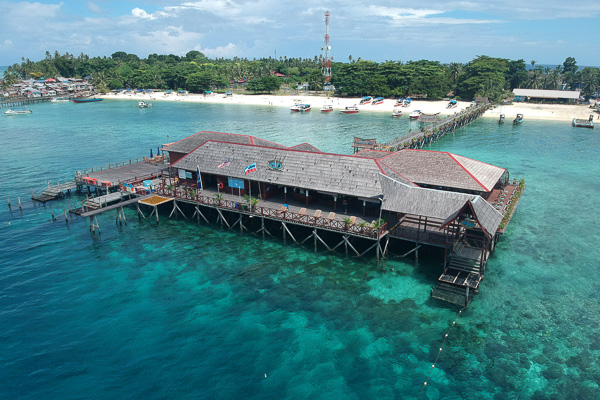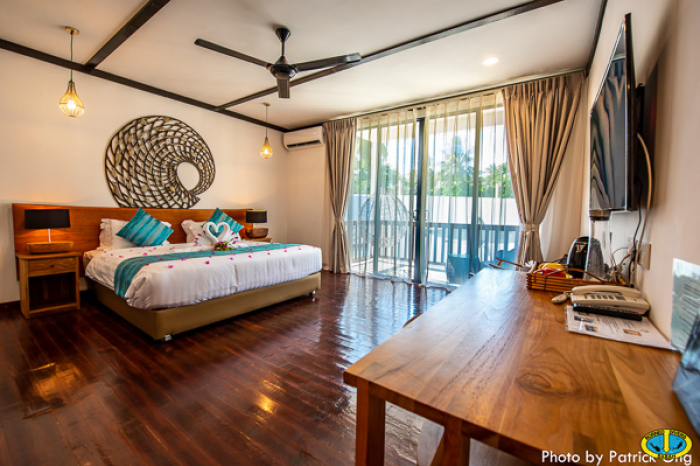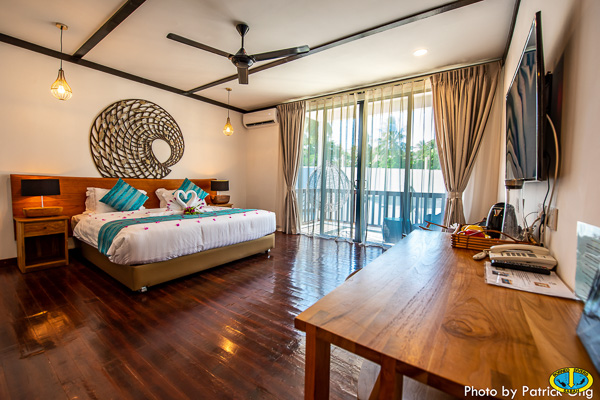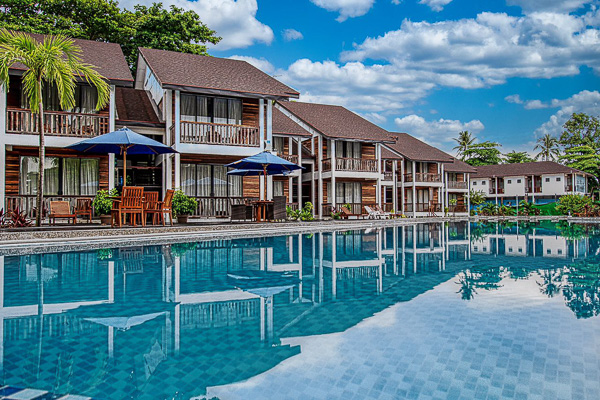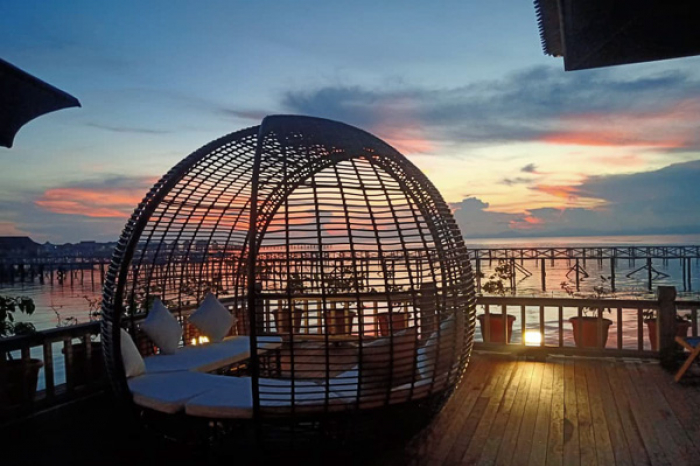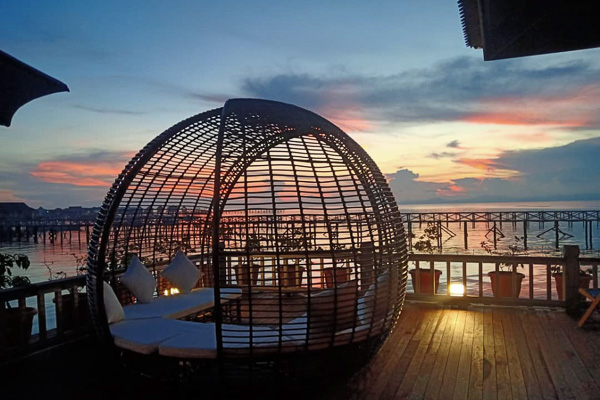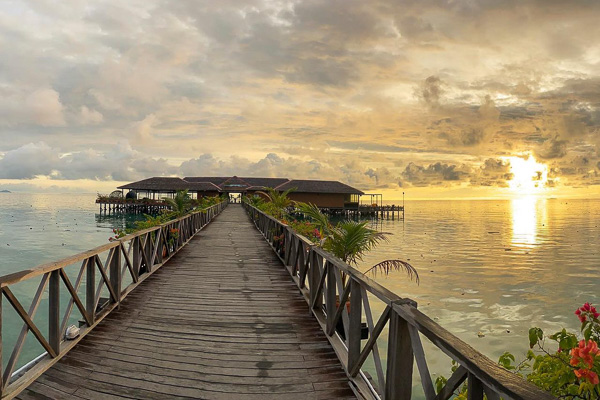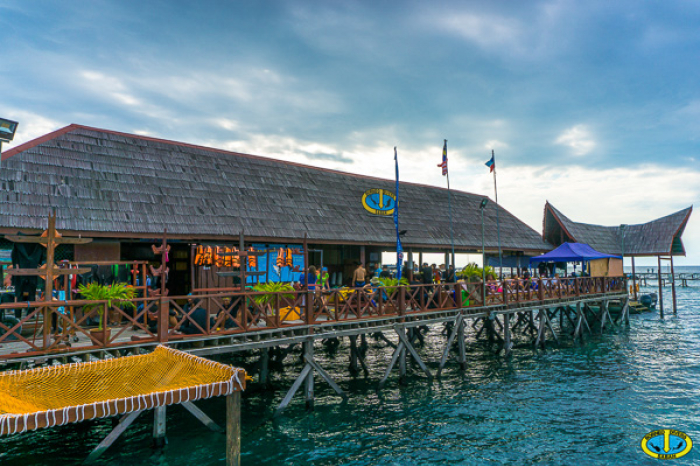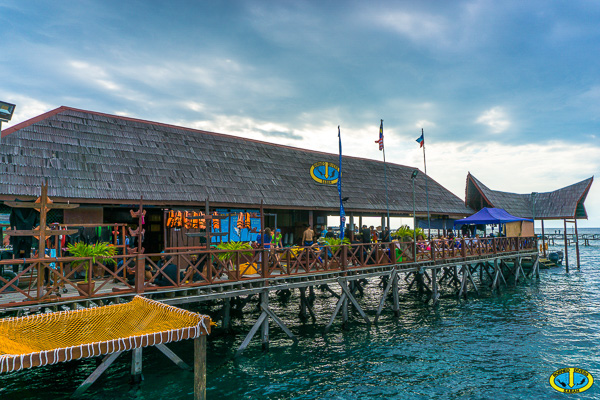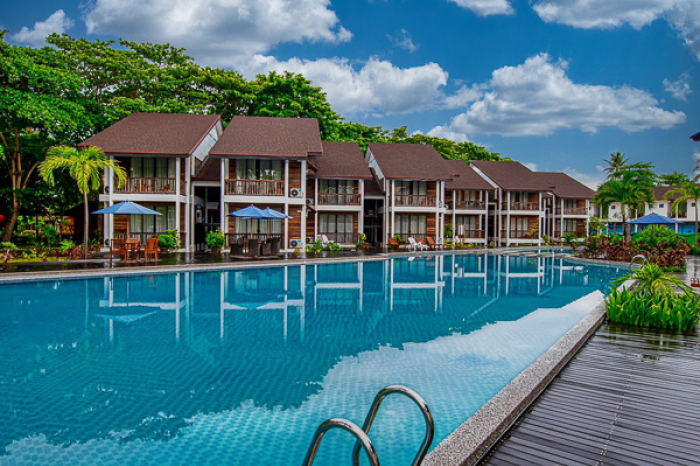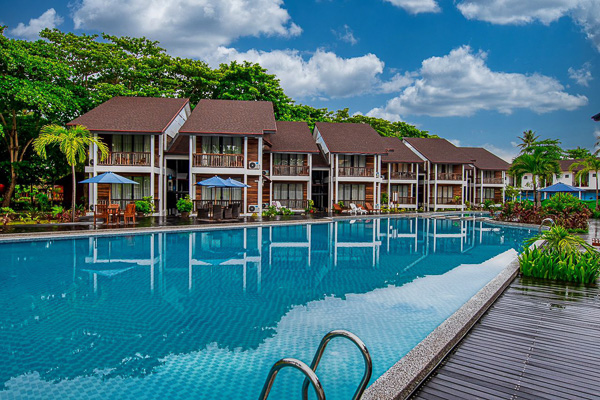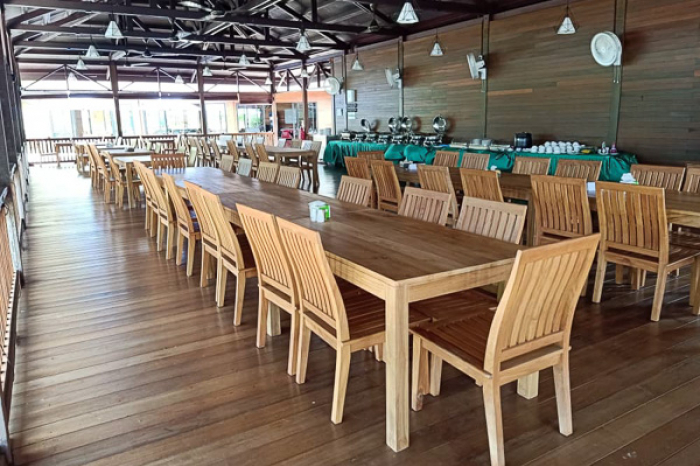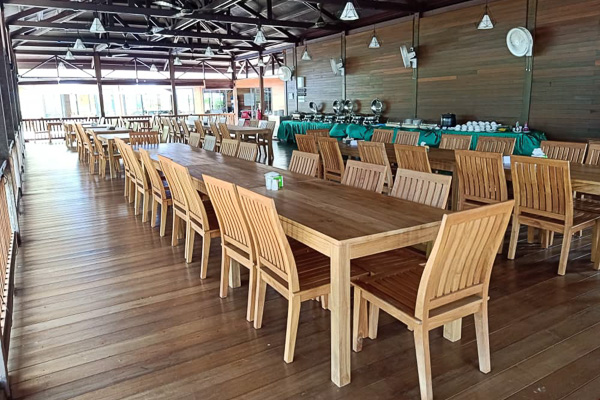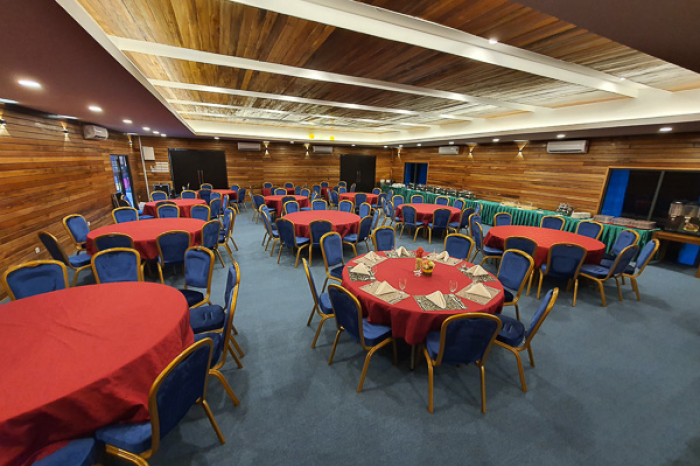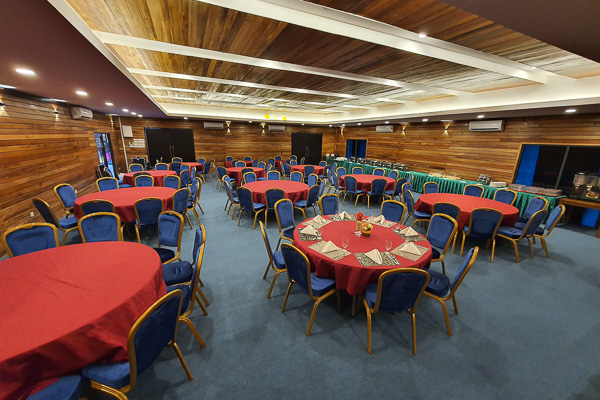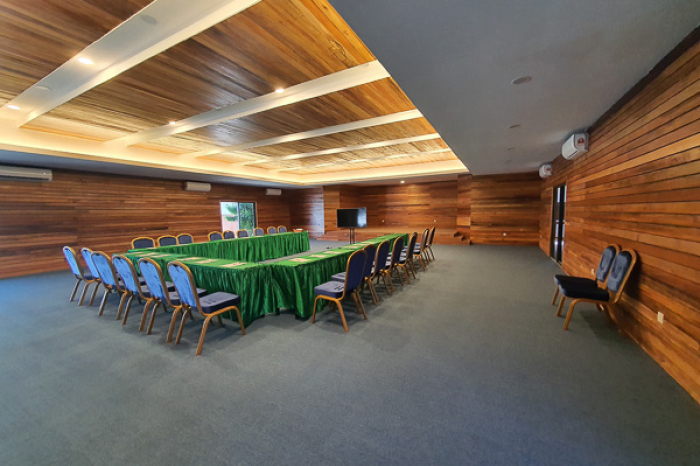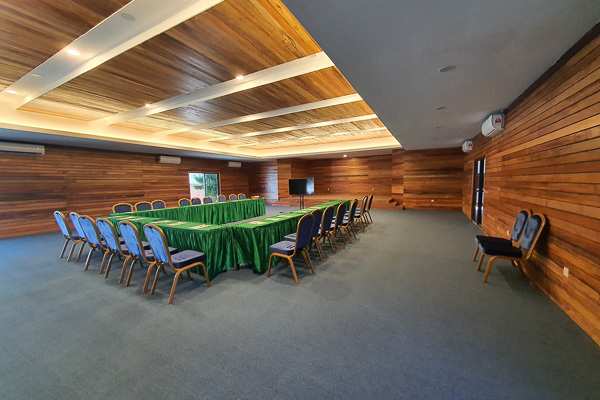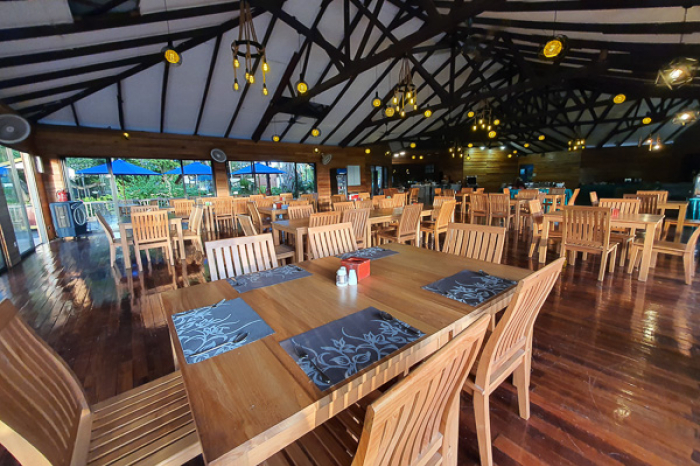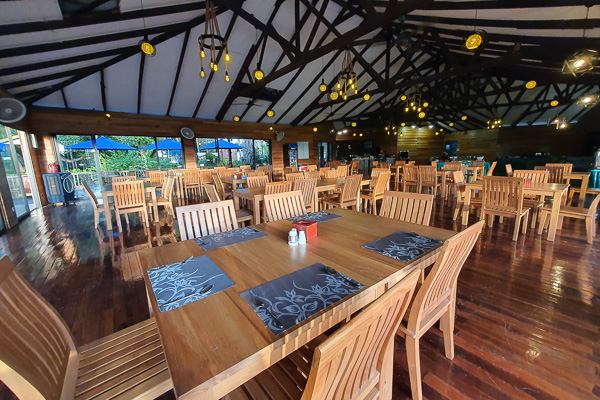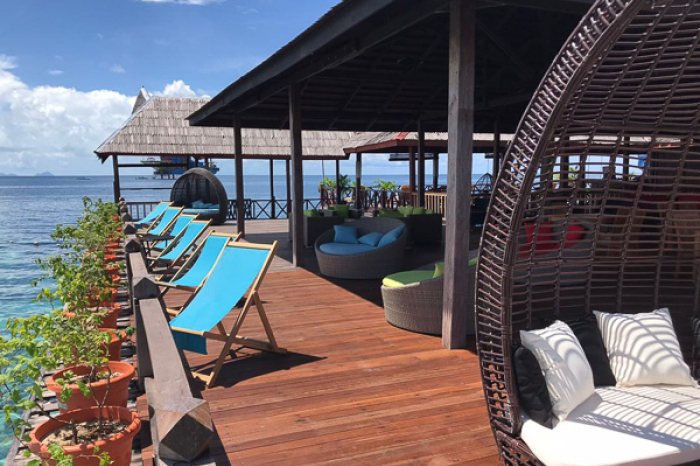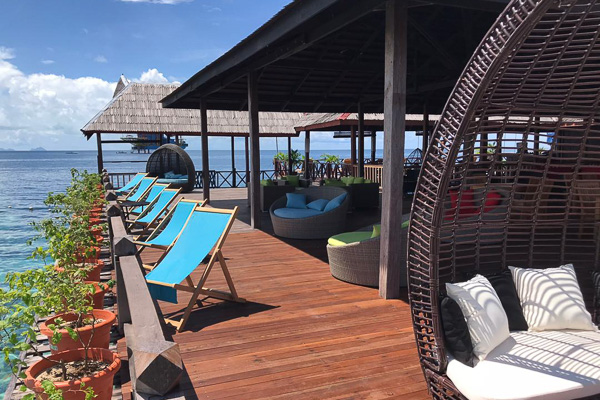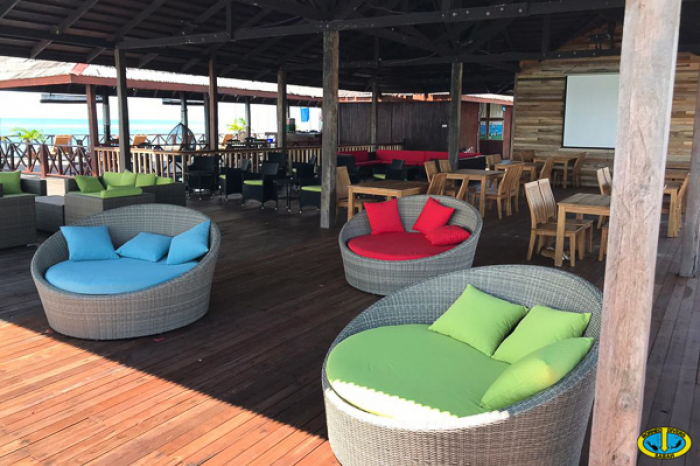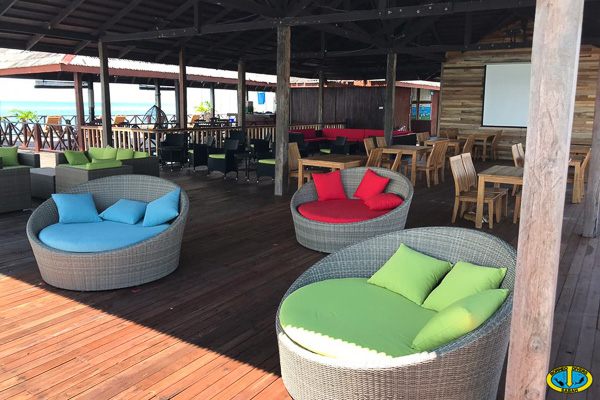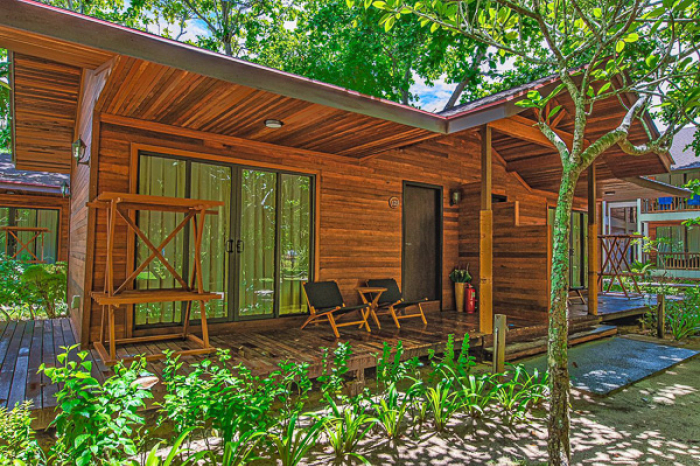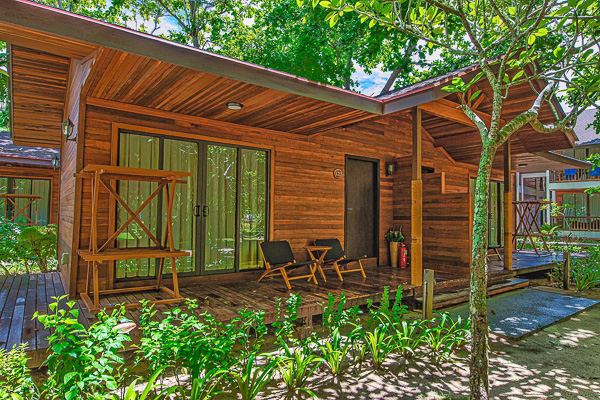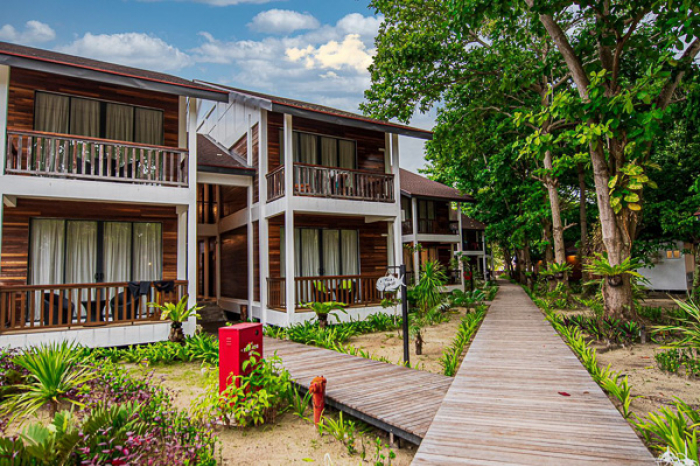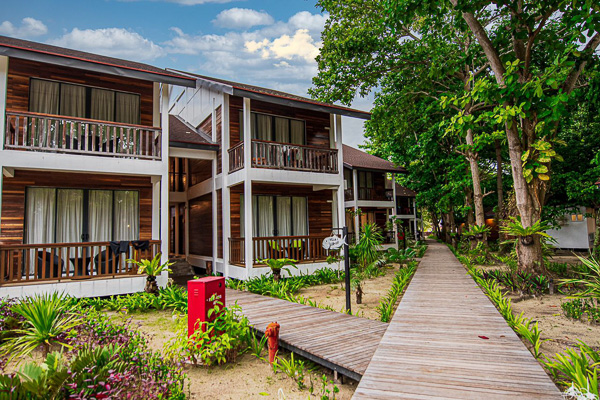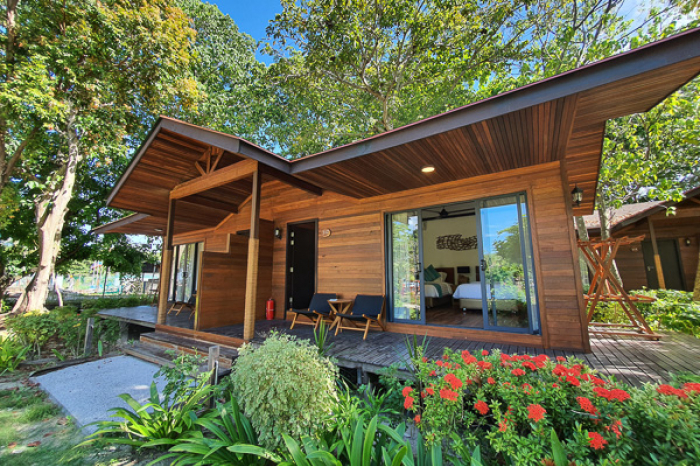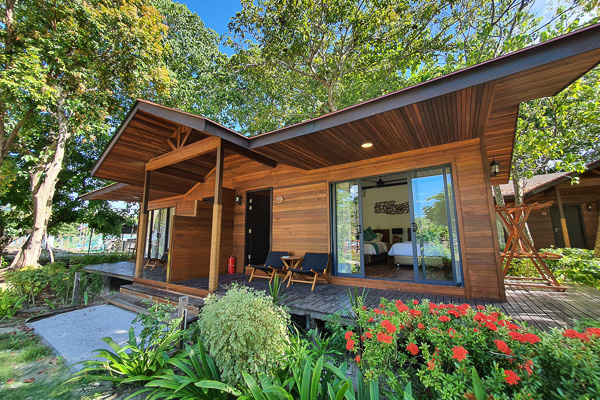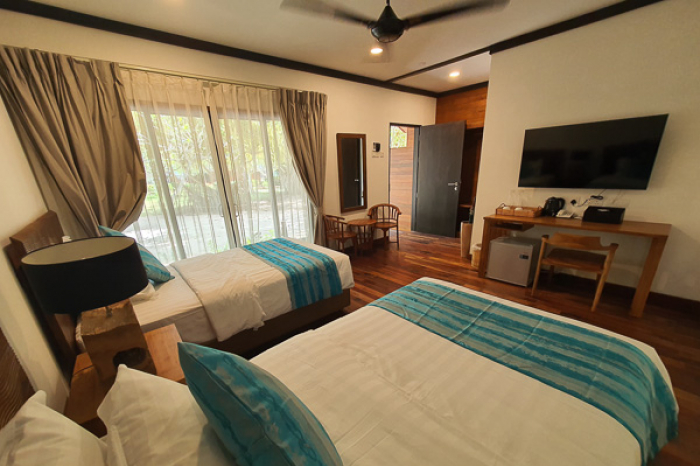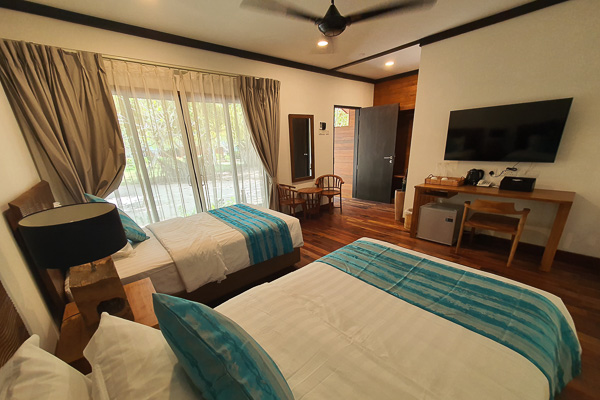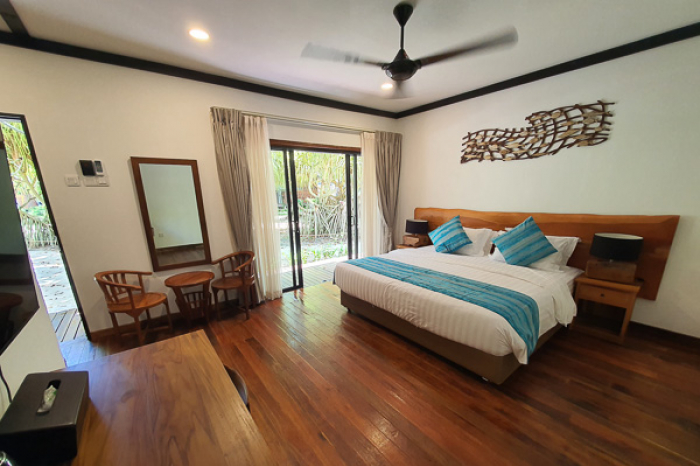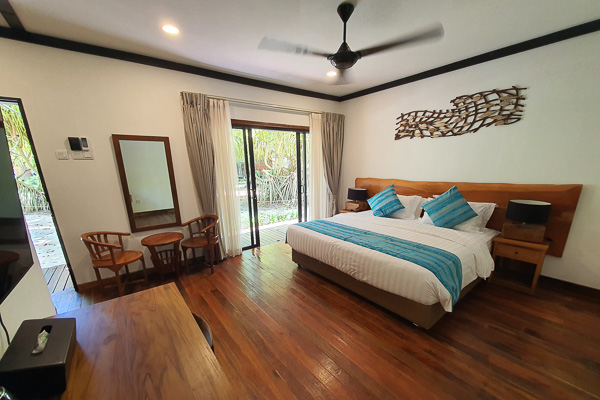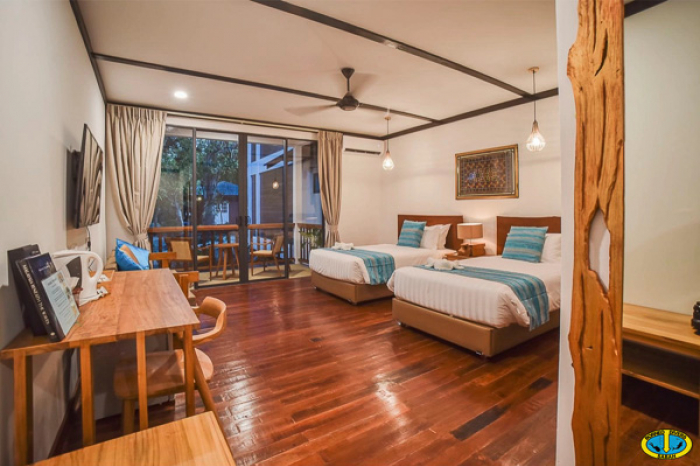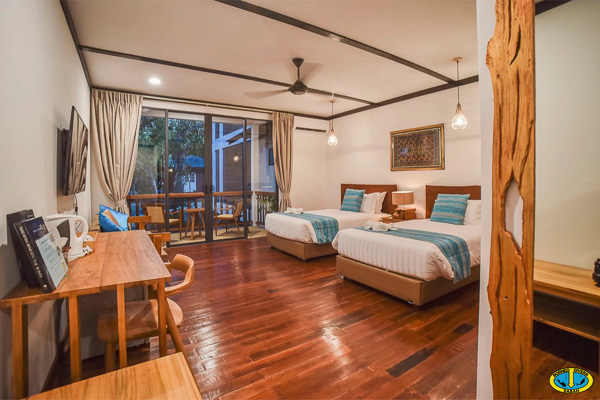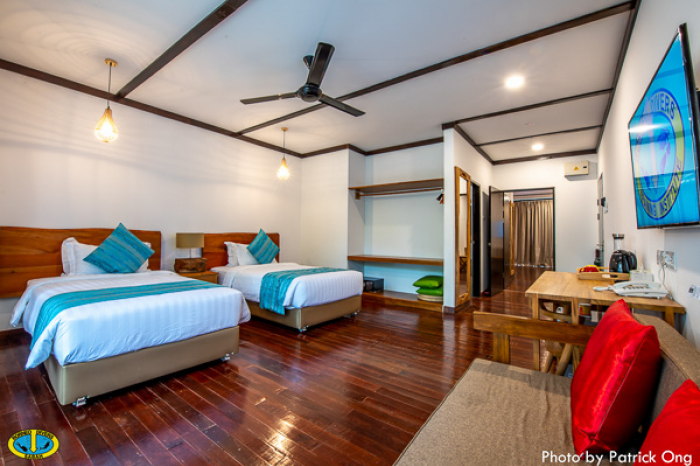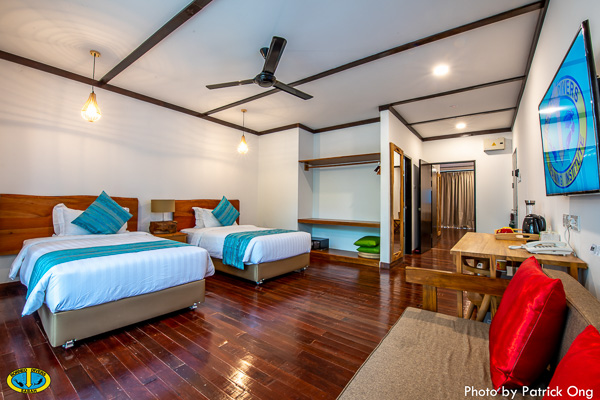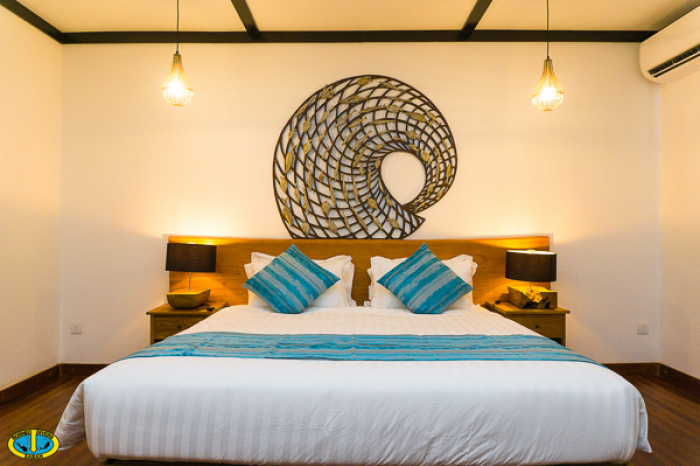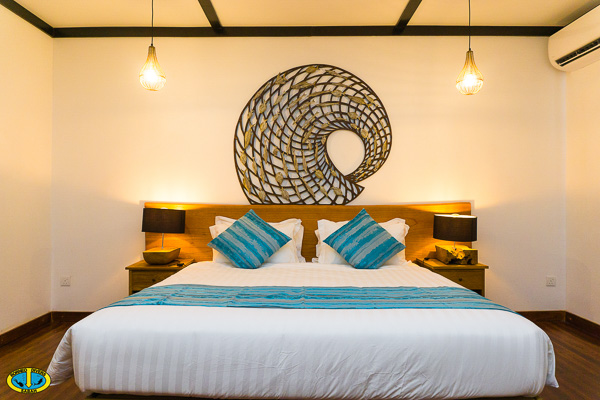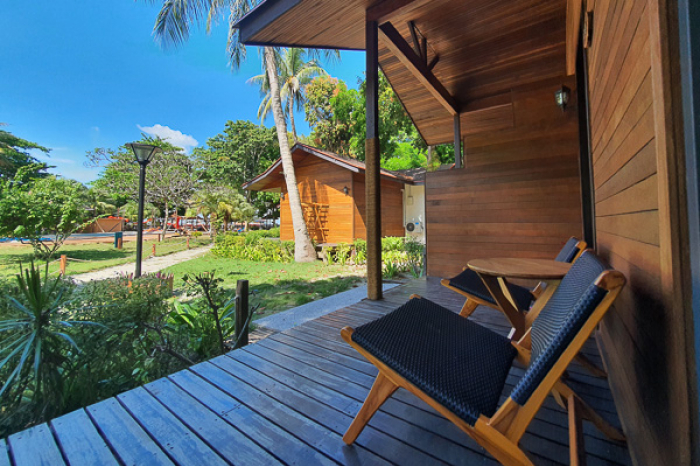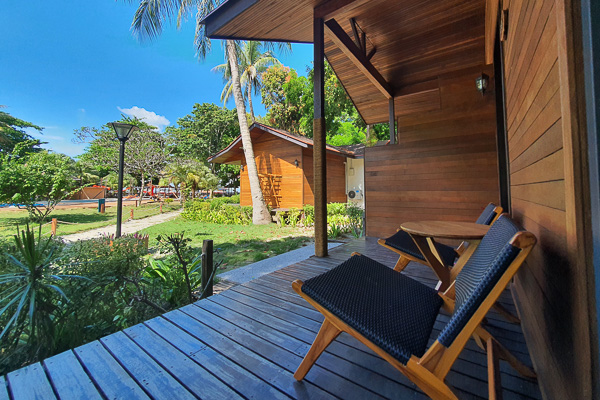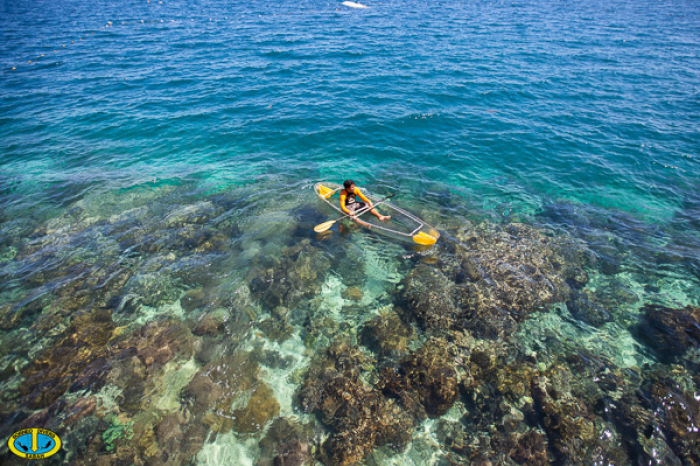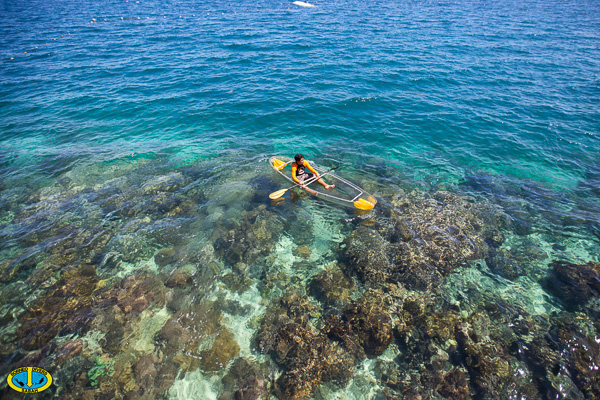 Overview
Enjoy an affordable holiday at one of the area's longest-running dive resorts
Dive the world-famous reefs of Sipadan Island and encounter large pelagics 
Go critter-hunting on Mabul Island's reefs - home to rare macro species
Brand new resort developments, with improved guest facilities and rooms
Occupying an idyllic beachfront location on the island of Mabul, Borneo Divers is a charming resort surrounded by coconut palms and villages. As the very first PADI dive centre to open its doors on Sipadan, Borneo Divers Mabul guarantees excellent service, both above and below the waves based on over three decades of experience. And, with premium facilities, professional staff, and straightforward access to over a hundred dive sites around Mabul, Kapalai and Sipadan, visitors of all skill levels can enjoy this iconic scuba diving destination.
---
Rooms
---
Amenities
---
About
About Borneo Divers Mabul
Borneo Divers Mabul Resort lies at the heart of Mabul Island - home to a former fishing village but now famous for its diverse marine life on the local reefs and easy access to the world-renowned Sipadan Island nearby. Opening its doors in 1984, Borneo Divers has been the leading dive operation in Sabah ever since and is passionate about showcasing the best of the area's beautiful marine life to the world. 
Guests at Borneo Divers Mabul not only have access to some of the world's top-rated dive sites, they also have the benefit of world-class dive operations and training led by passionate professionals with over three decades of experience. Combine this with the sociable, comfortable resort atmosphere, along with its hearty food, cosy rooms and stunning beachfront, and you'll have everything you need for a memorable diving holiday.
This resort underwent several significant upgrades and development projects in 2022, helping to improve the comfort and facilities for guests. The renovation added another 32 luxury villa rooms, four suite rooms and five standard rooms - bringing the total room count up to 113.
Explore the resort
Borneo Divers Mabul Dive Resort is built along a stretch of white sandy beach dotted with loungers and beach cabanas. Accommodation is offered in comfortable chalets tastefully decorated with ethnic art, and all with access to the beach. There are several bar areas that offer a selection of cold drinks - perfect after a day of diving. The centre of social activity is the dining hall, where the restaurant serves up a fusion of local and international dishes. Dining options include a daily breakfast, lunch and dinner buffet with BBQ, freshly-caught seafood and a variety of Chinese, Japanese, Malaysian and Western dishes.
There are plenty of social areas in the resort, including a TV lounge and games area with pool and table tennis. Guests can relax by the spacious swimming pool with a signature cocktail, or play a game of beach volleyball or soccer with other guests and staff. Should you wish to explore more of Mabul and its neighbouring islands, ask the staff about island hopping excursions, or visit the floating villages of the island's Bajau Laut community. And, after a tiring day, treat yourself to a massage, manicure or therapeutic reflexology session at the beach side gazebo or in the privacy of your room.
Diving from Borneo Divers Mabul
Established in 1984, Borneo Divers has been the leading dive operation in the area ever since, paving the way for dive tourism, education and conservation, and continuing to offer the best training and facilities on the island. The team of dive guides at this resort is professional, knowledgeable and experienced, and help to ensure that every dive is unforgettable thanks to their deep knowledge of the local marine ecosystems. Complete with an equipment room, drying area, camera rinse tanks, full equipment rental and nitrox, even the most discerning divers will find everything they'll ever need at this impressive resort. And, experienced instructors also offer a wide range of dive courses, from entry-level to professional, in different languages.
The PADI 5 star IDC centre is the heart and soul of the resort, and is located right on the jetty, above the renowned Paradise dive site. The resort's own house reef has affectionately become known as Paradise 2, and features several sunken boats for divers to explore. Experienced dive buddies can make the most of this impressive house reef thanks to unlimited self-guided shore and night dives. Beyond the jetty, guests have access to over a hundred dive and snorkel sites, with modern speed boats on hand to transport them around the islands of Mabul, Kapalai, Si Amil and Sipadan.
---
Top tips
To guarantee yourself a Sipadan permit with four dives, you'll need to stay a minimum of four nights at the resort.
Take a tour of Mabul Island's Bajau Laut villages - home to the local 'sea gipsies'. 
Every March or April in Semporna, the Regatta Lepa Festival features several days of non-stop celebrations paying homage to the culture and traditions of the Bajau Laut.
Visitors can also explore other islands, including Bum Bum, Pom Pom, Mataking and Tun Sakaran Marine Park - home to the picture-perfect Pulau Bohey Dulang.
Conservation
Borneo Divers Mabul Resort supports the Sea Turtle Research and Conservation Project spearheaded by the University of Sabah Malaysia. The conservation programme is hosted twice a year - on Mabul Turtle Day, and on 'Borneo Divers' Celebration of Sea Turtles Day'. The aim is to create public awareness of sea turtle biology and conservation, carry out research on the resident sea turtles of Mabul, and promote eco-volunteerism. The passionate dive team also organises other reef conservation efforts, including seagrass planting, artificial coral planting, and their very own 'Adopt-a-Coral Program'. In an effort to preserve the delicate underwater reefs, this resort refuses to encourage motorised watersports, preferring less harmful alternatives such as  snorkelling, kayaking, and others.
---
Diving
Diving in Mabul and Kapalai
Exotic cuttlefish

Year round

Clown frogfish

Year round

Giant frogfish

Year round

Unique crabs & shrimps

Year round

Artificial reefs

Year round

Ghost pipefish

Year round
Set amidst an intricate maze of coral reefs, and just 45 minutes from Sipadan, Mabul Island diving is amongst the best in Malaysia. Perfect for those keen to explore Sipadan's incredible marine life, the islands also offer amazing 'muck' diving in their own right. And if you are looking for that perfect tropical diving package - sandy beaches, palm trees and unique villages - Mabul and Kapalai have all of that, and more!
---
Resort checklist
Number of rooms
113
Official dive center rating
PADI 5-Star
Courses offered
Discover Scuba Diving, Open Water, Advanced Open Water, Rescue, Divemaster, Specialties, Instructor Development Course
---