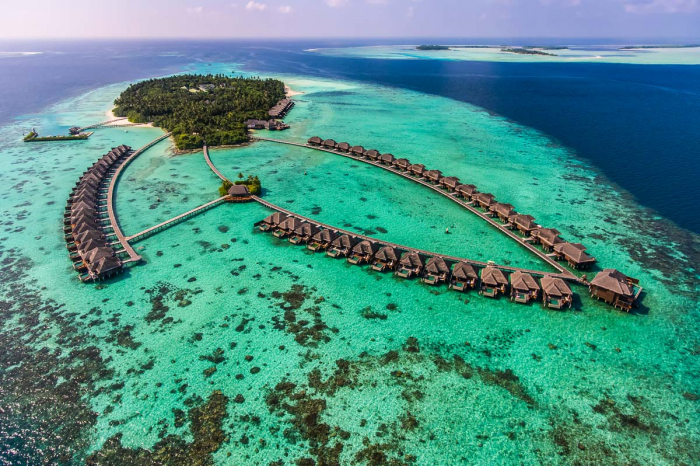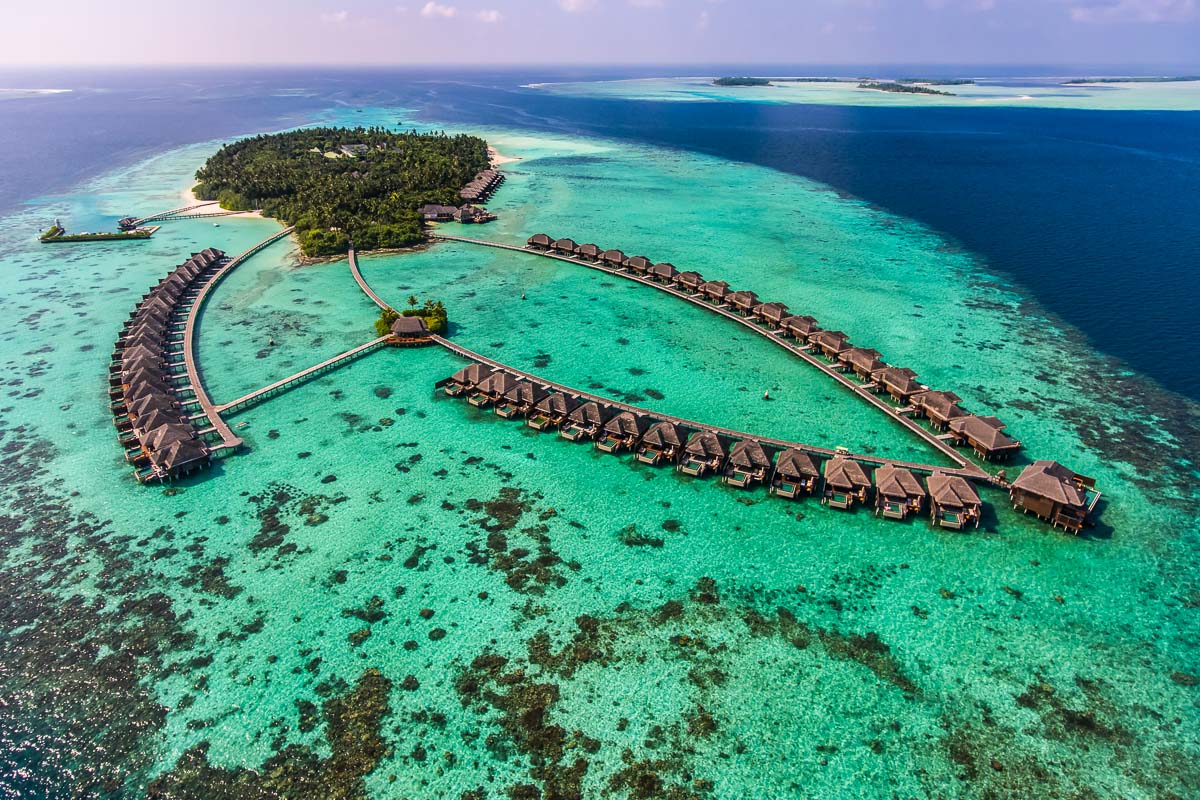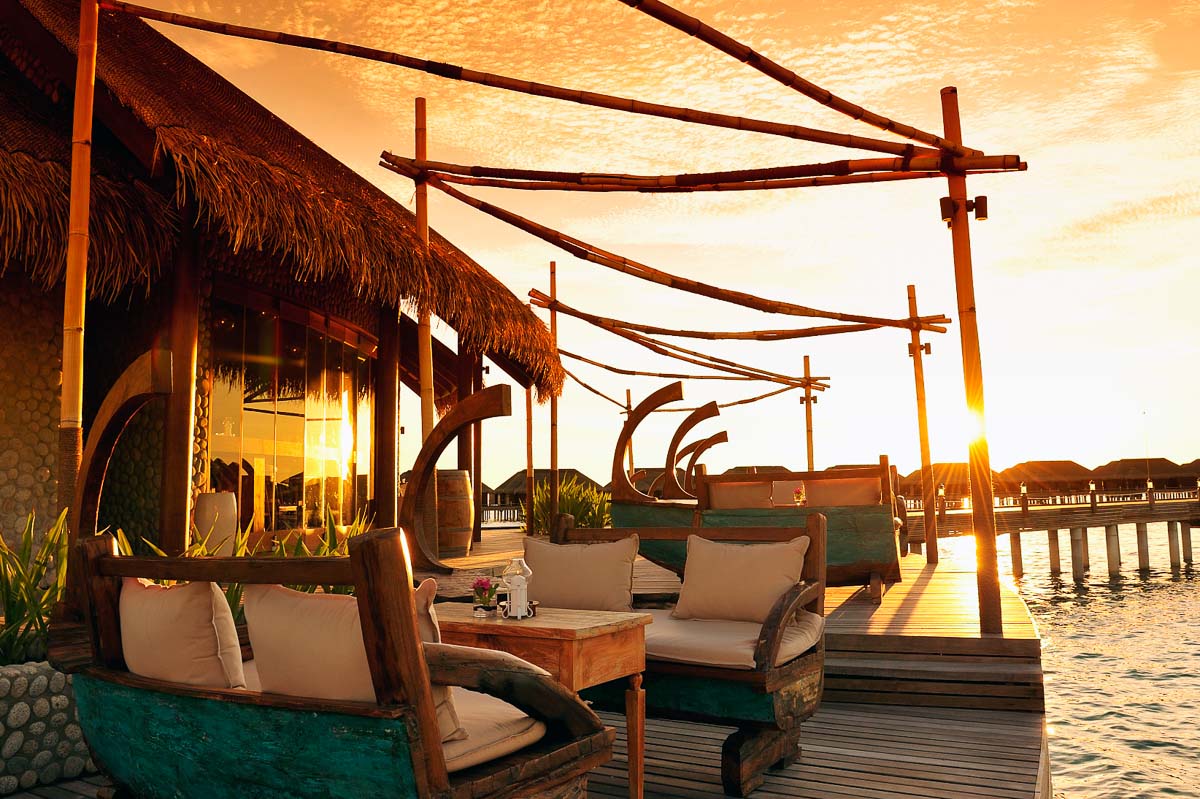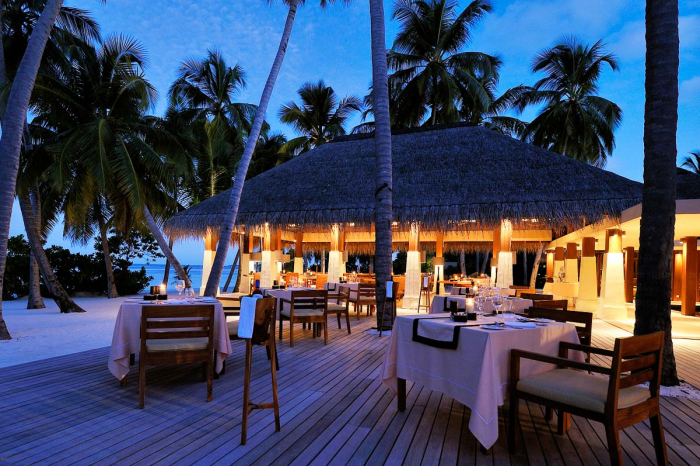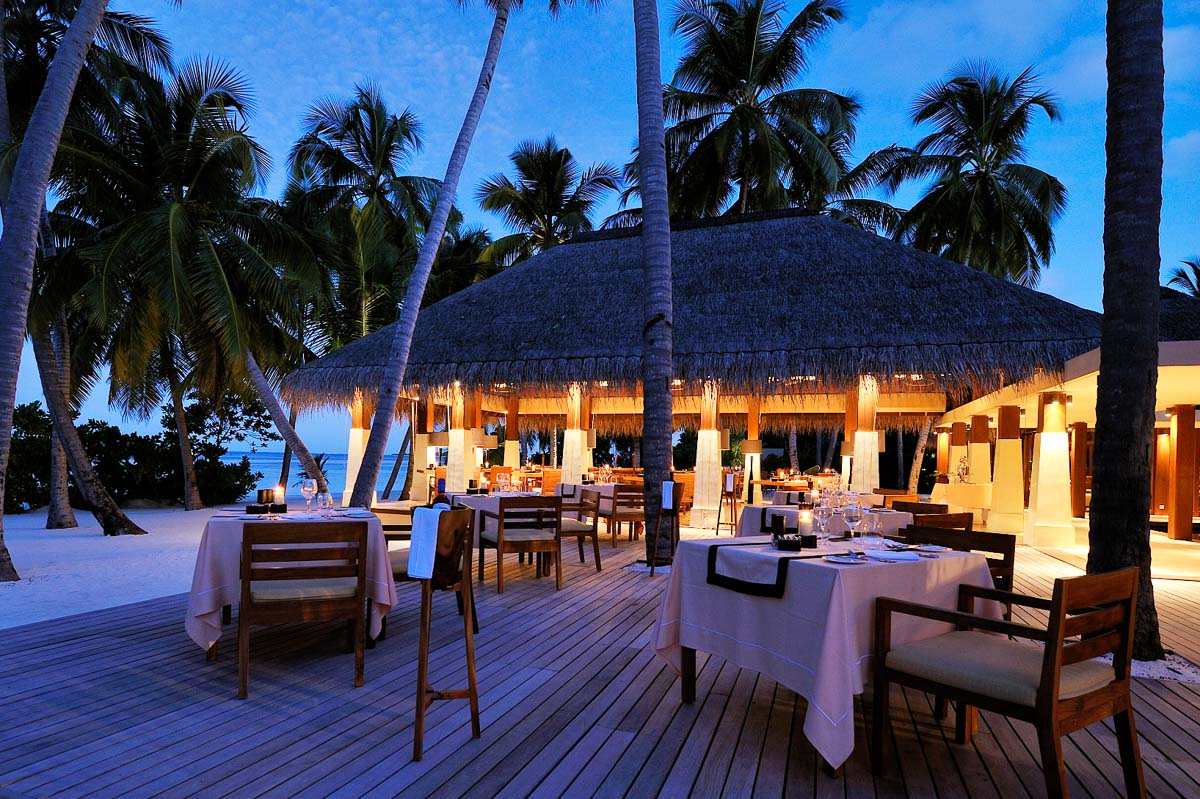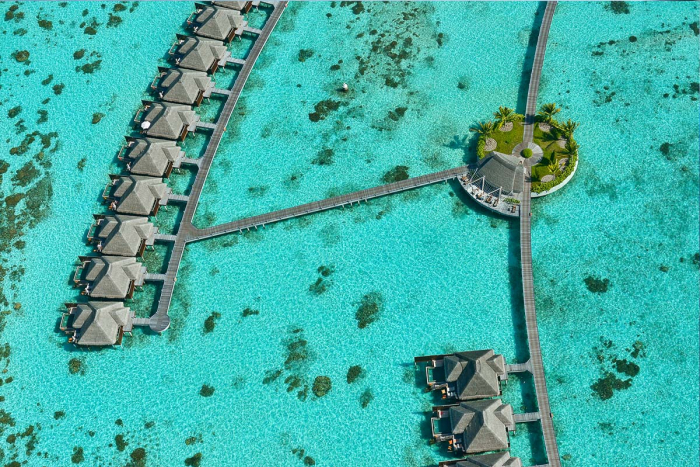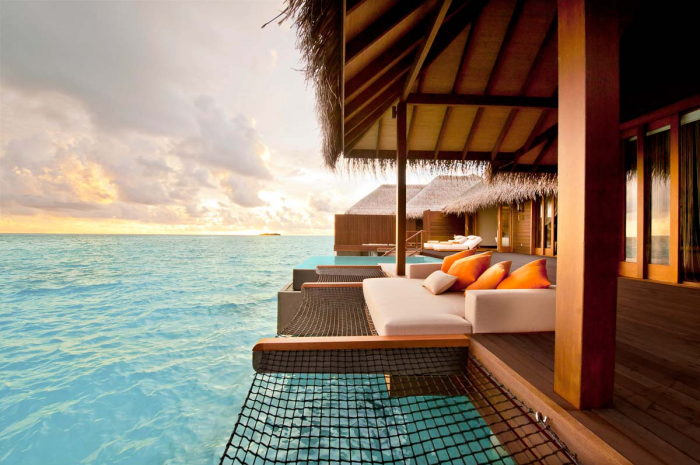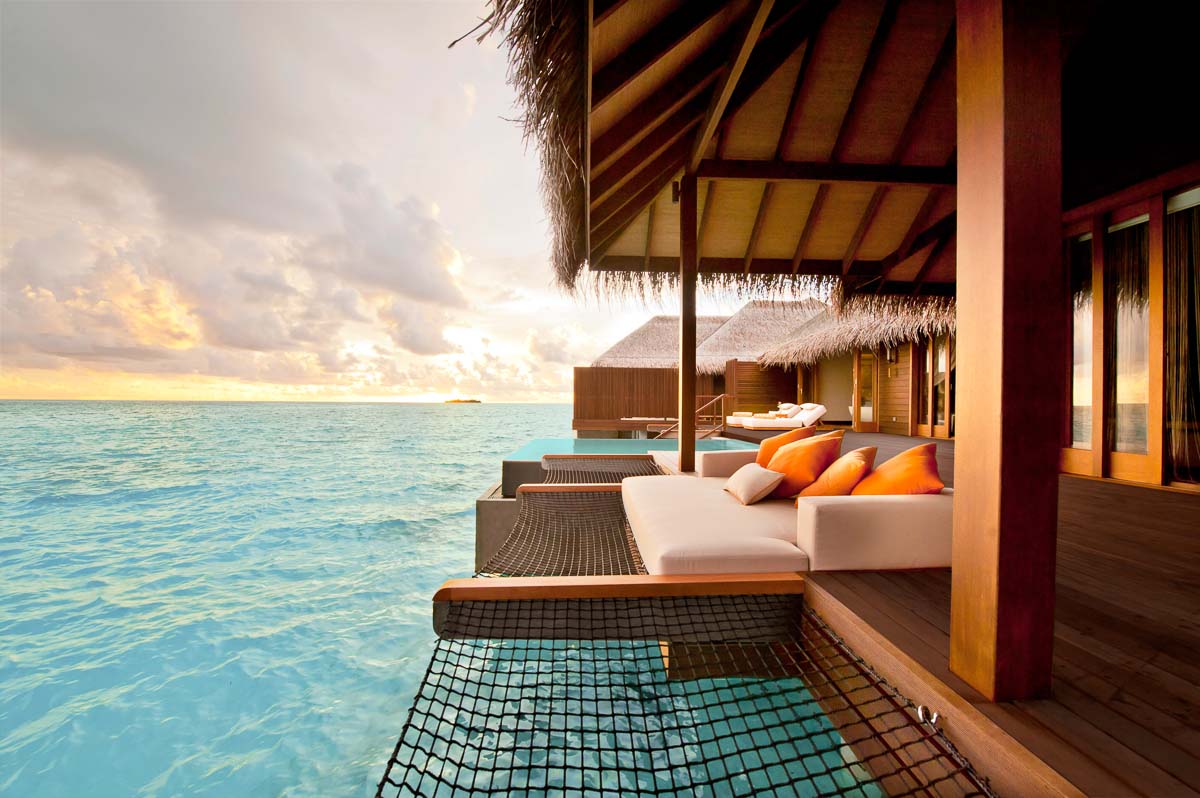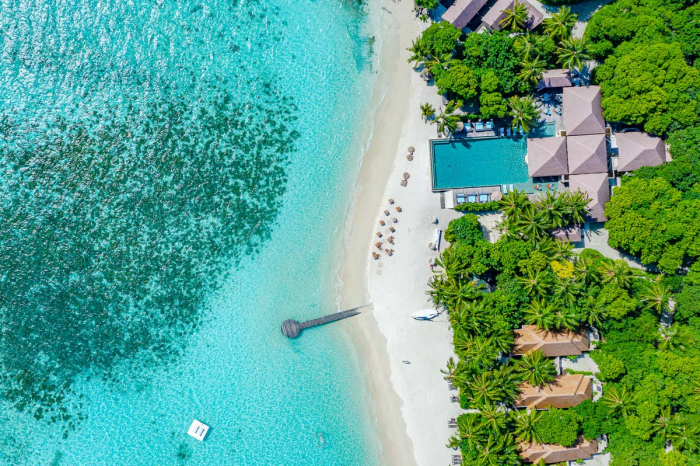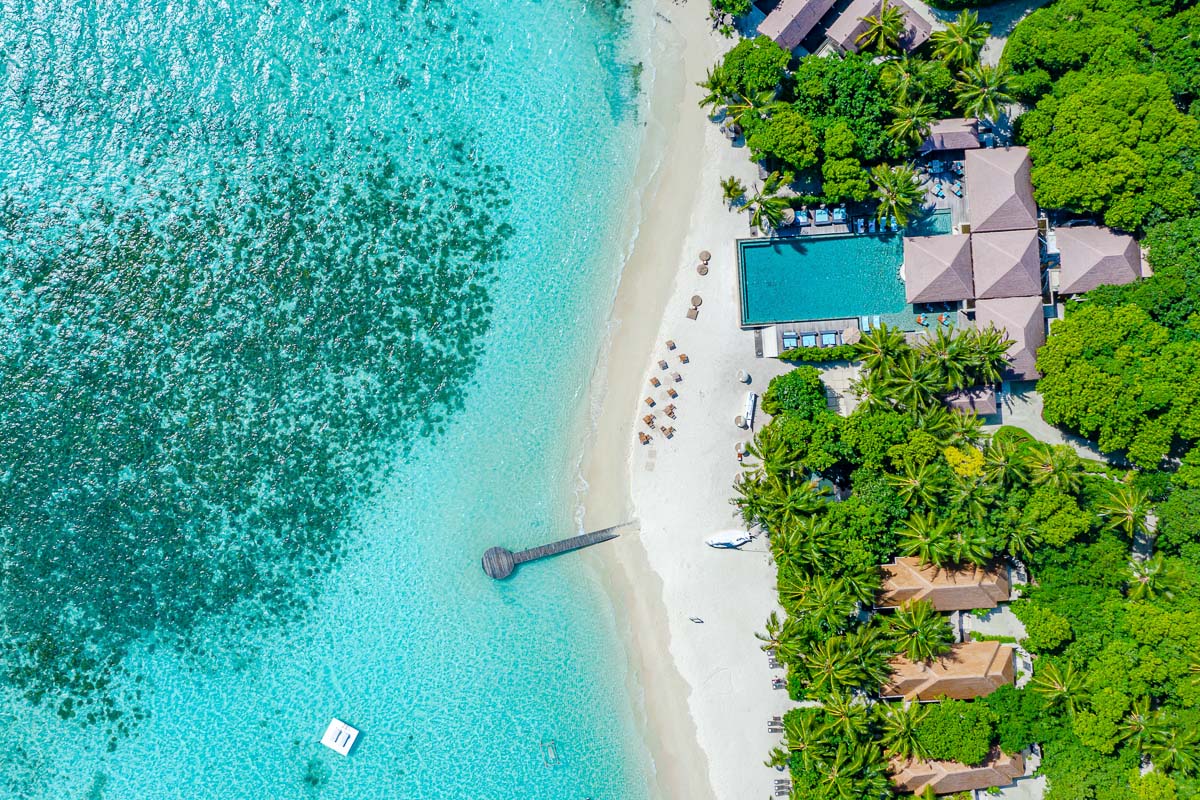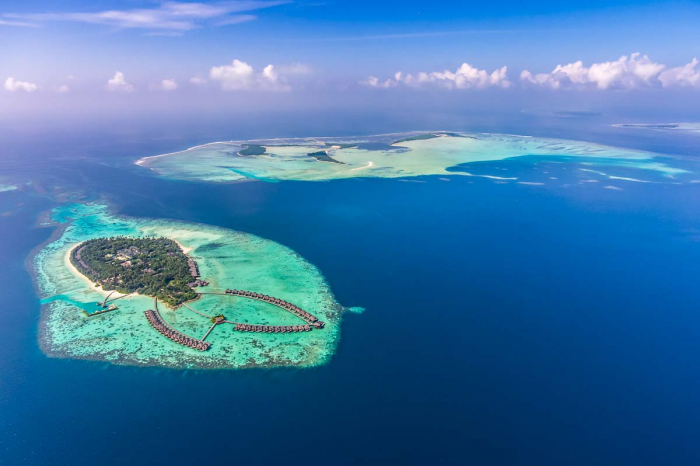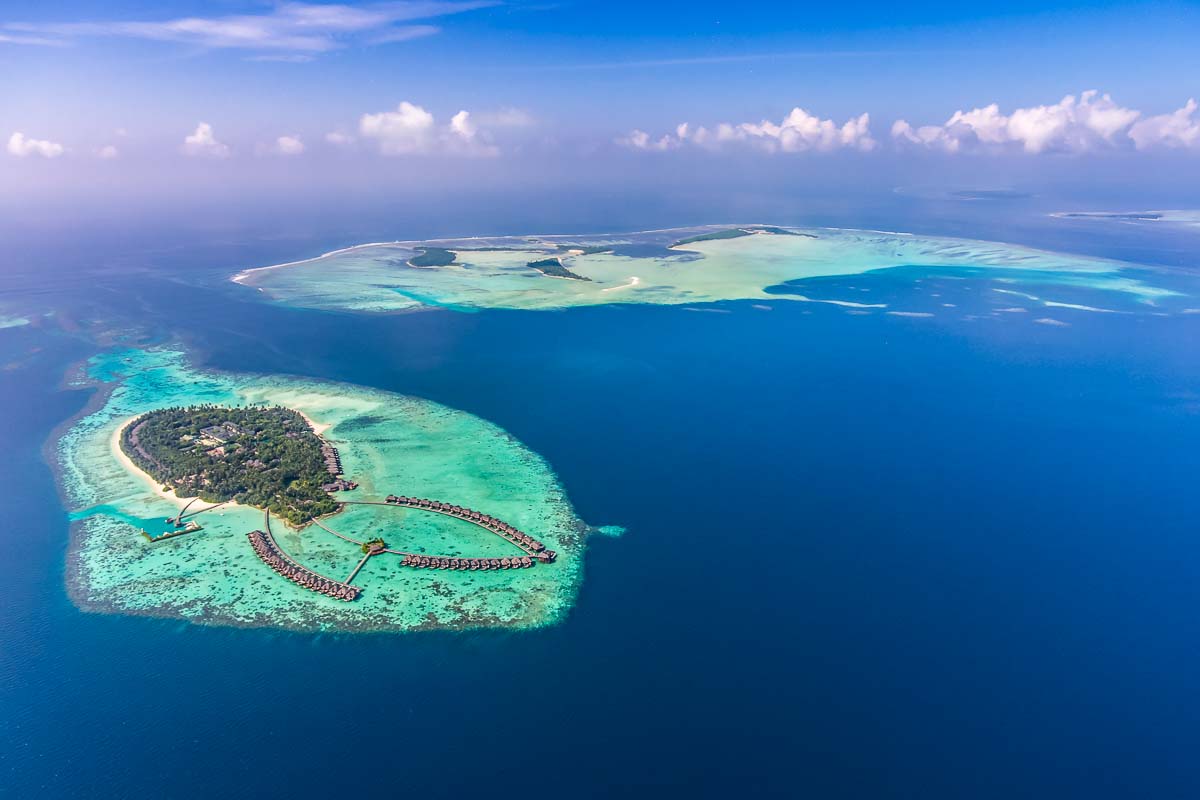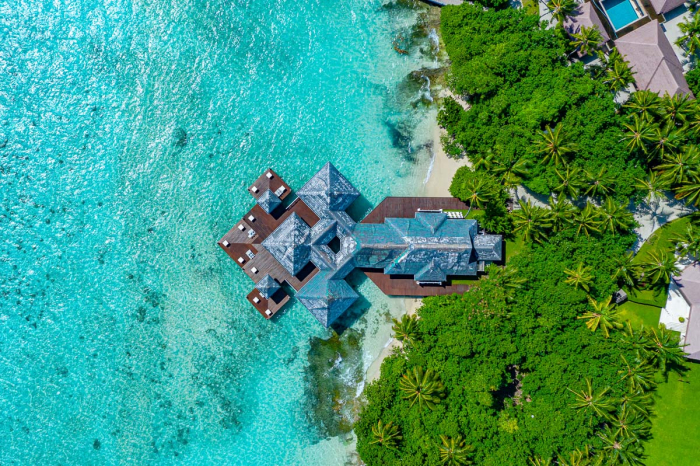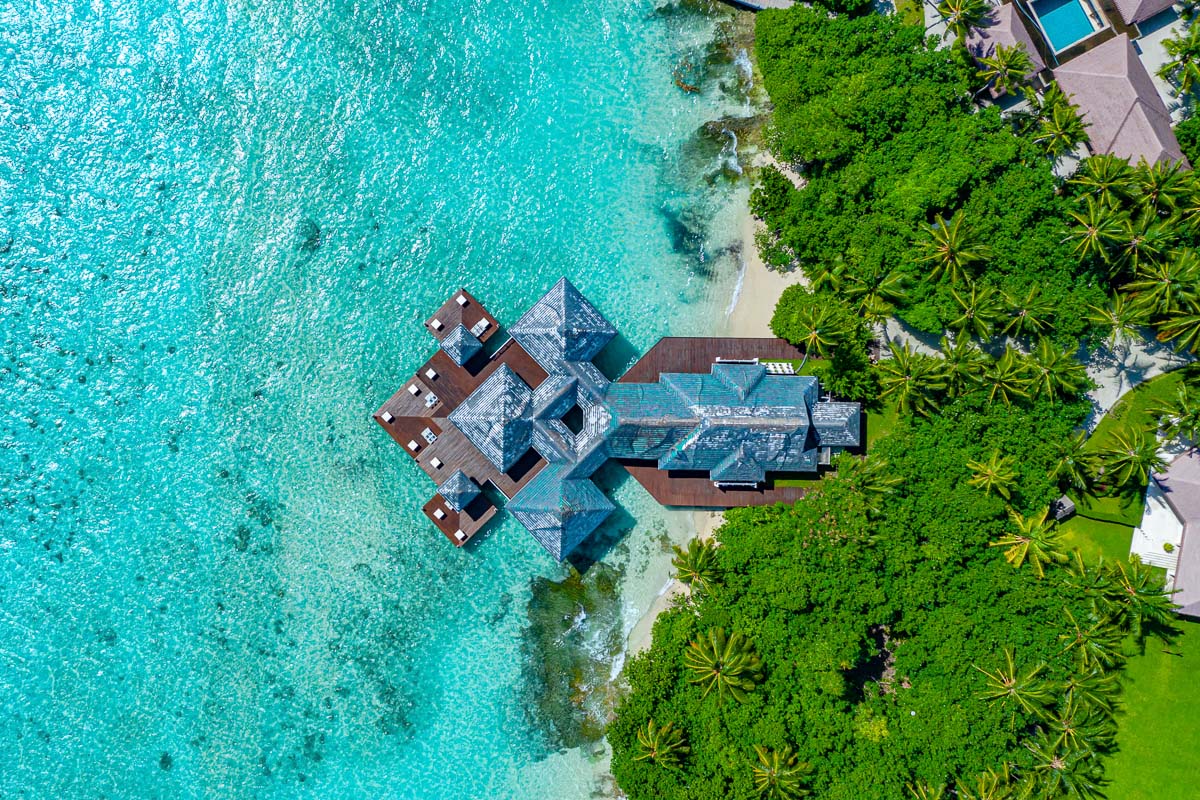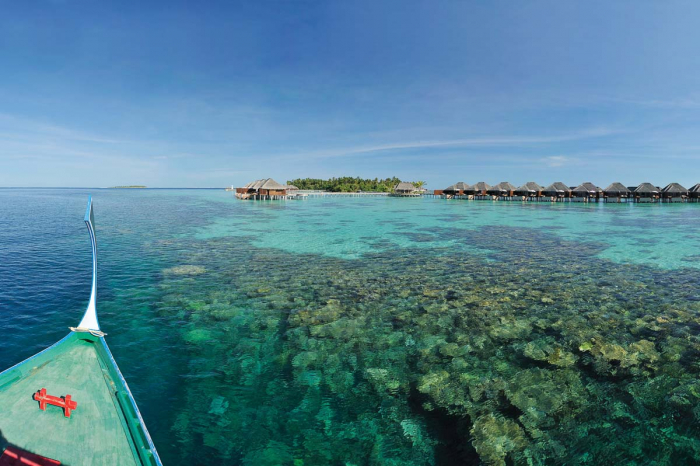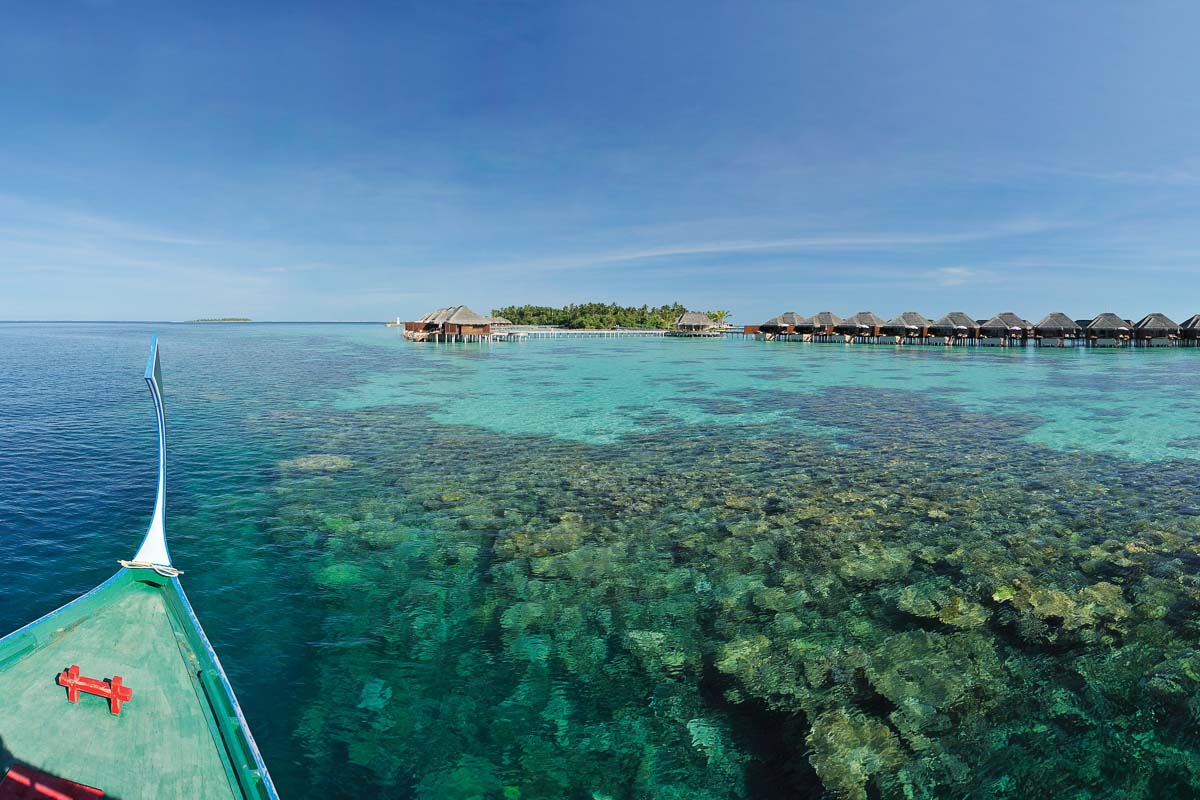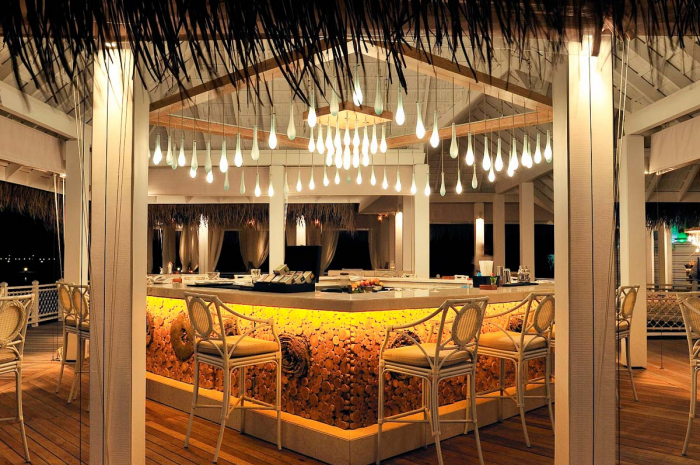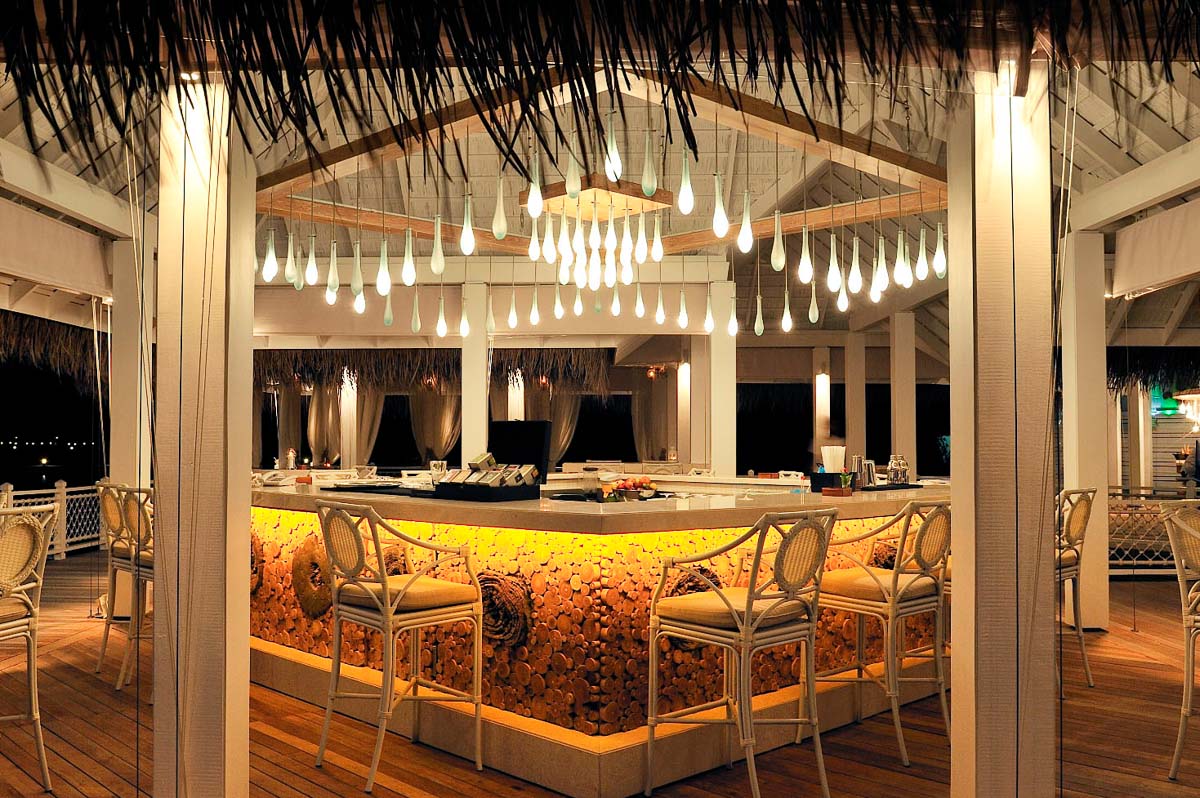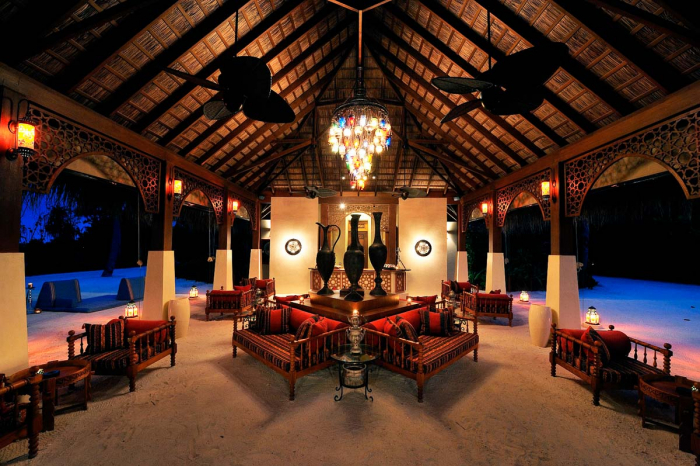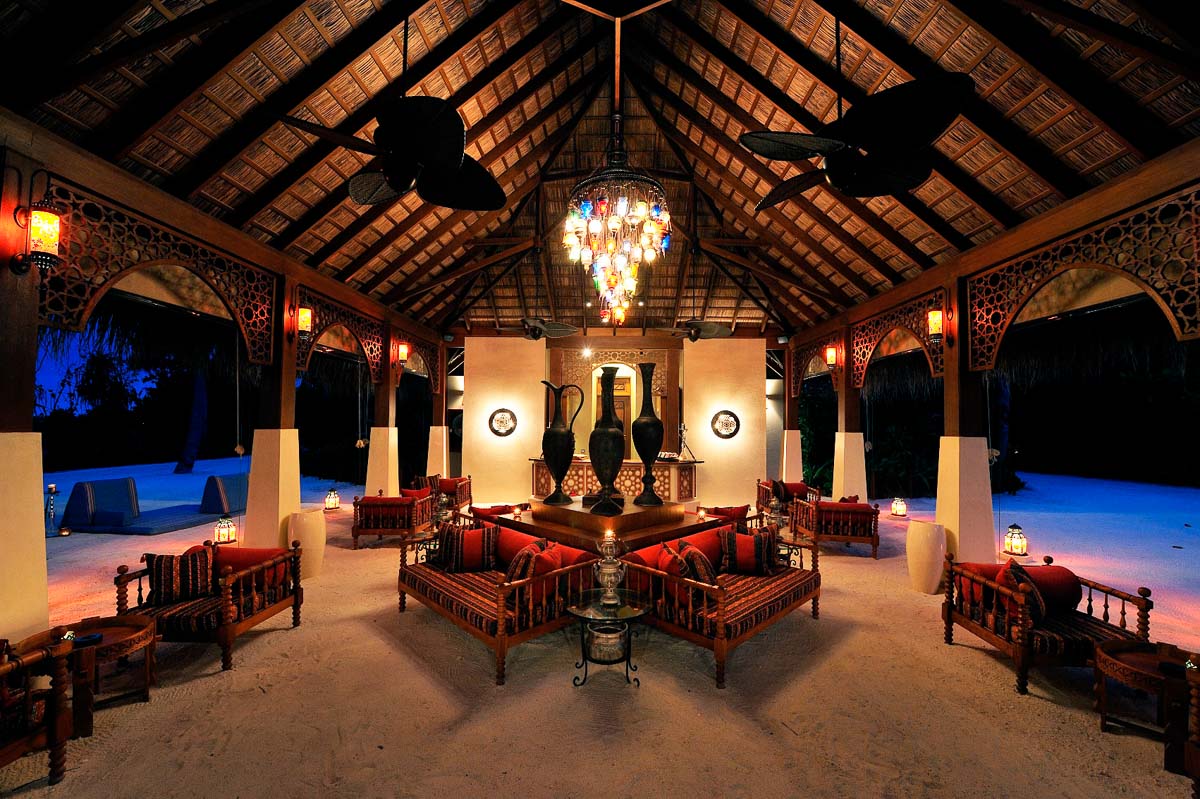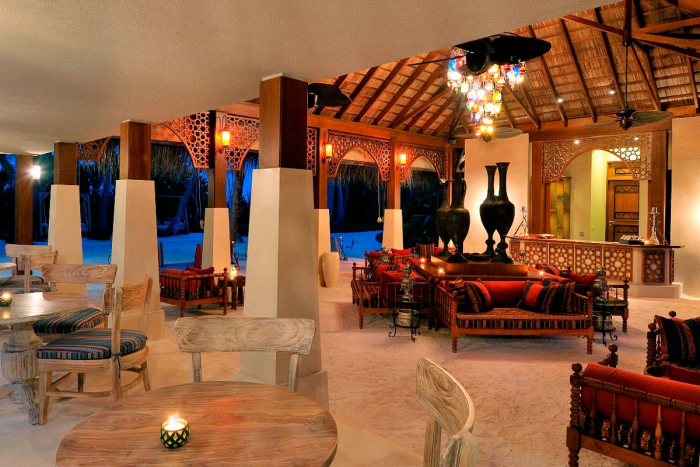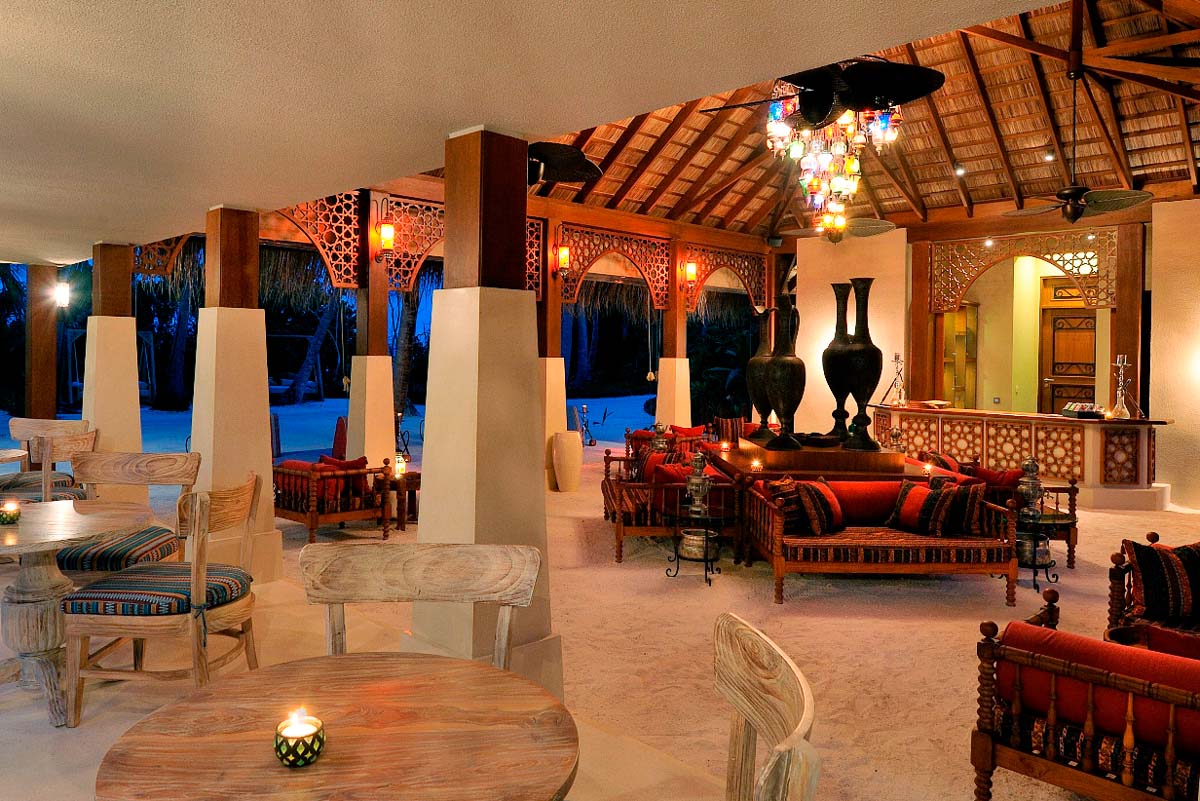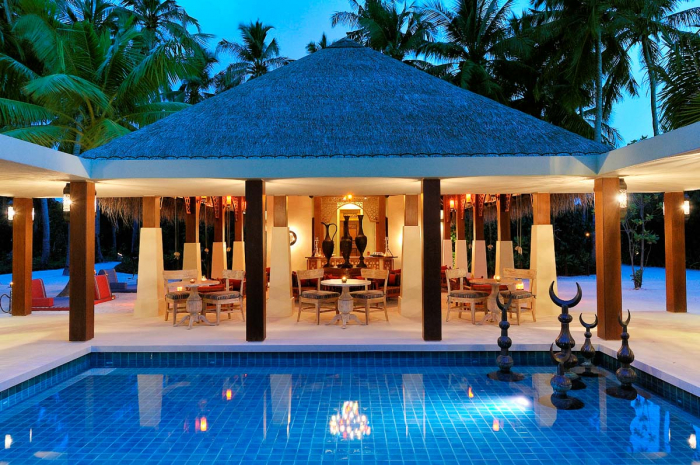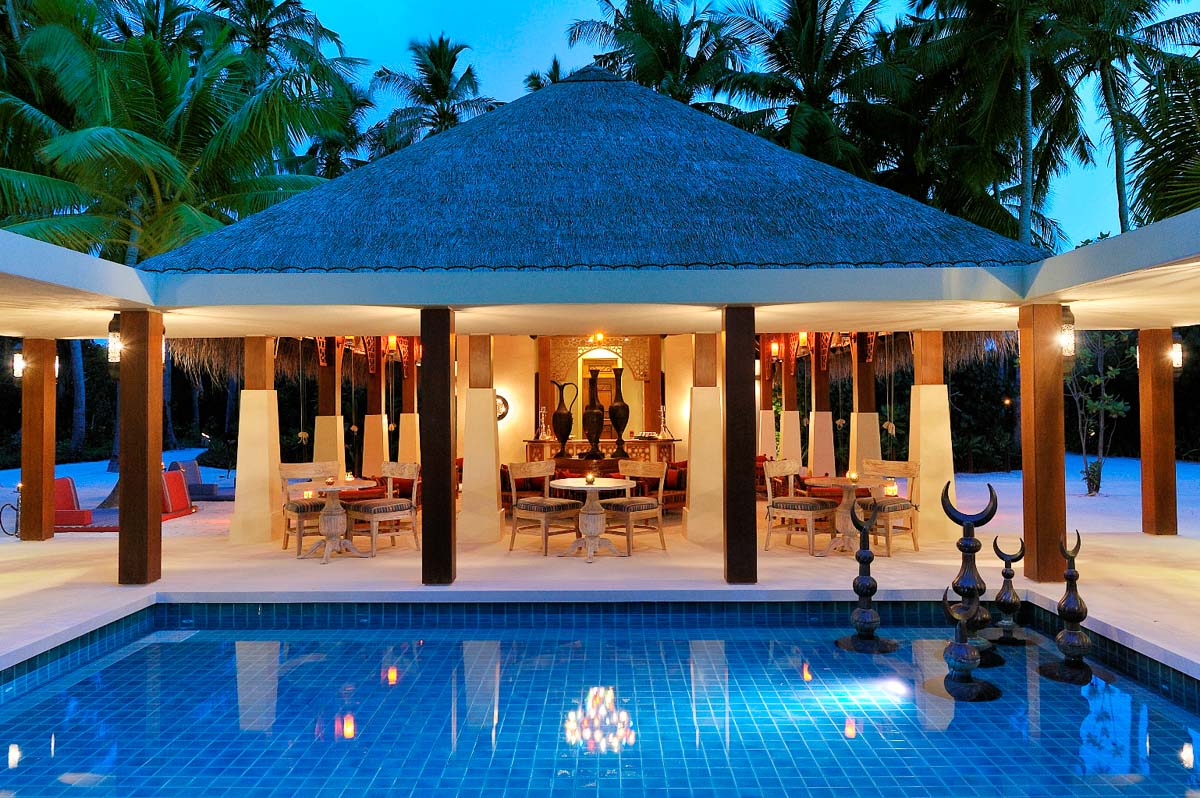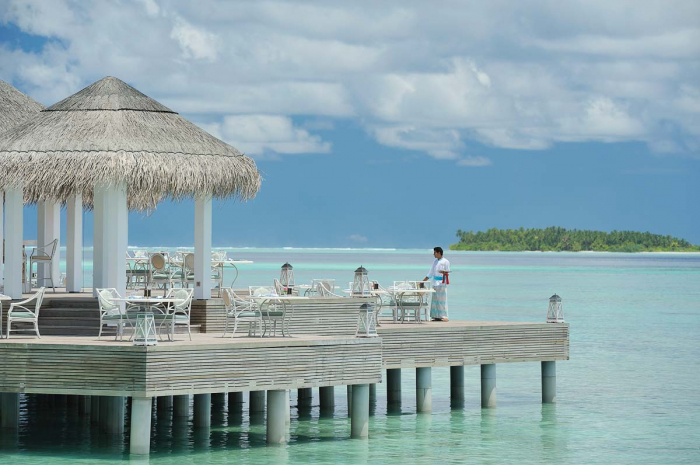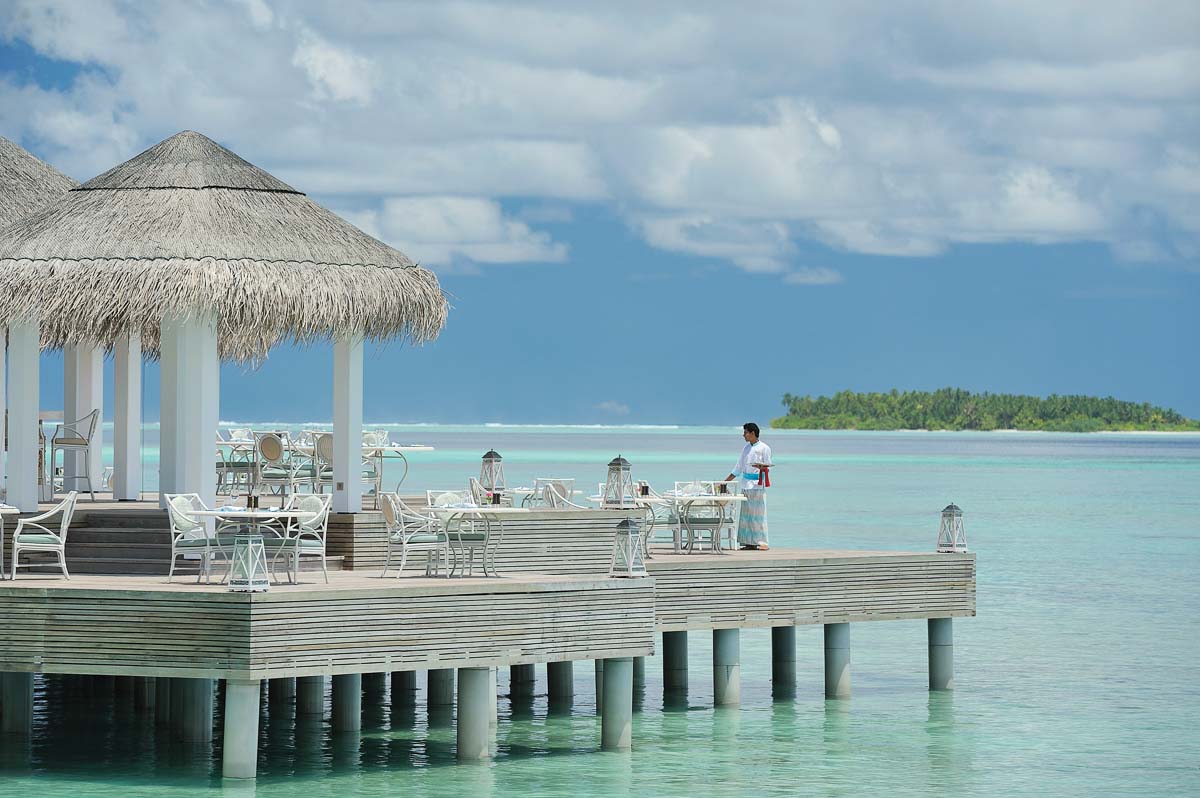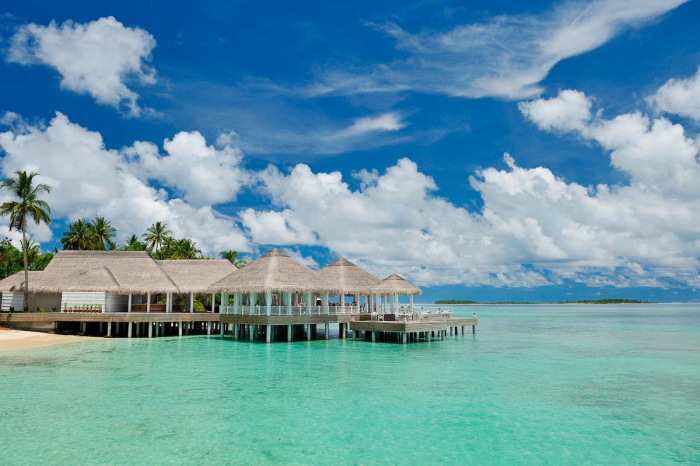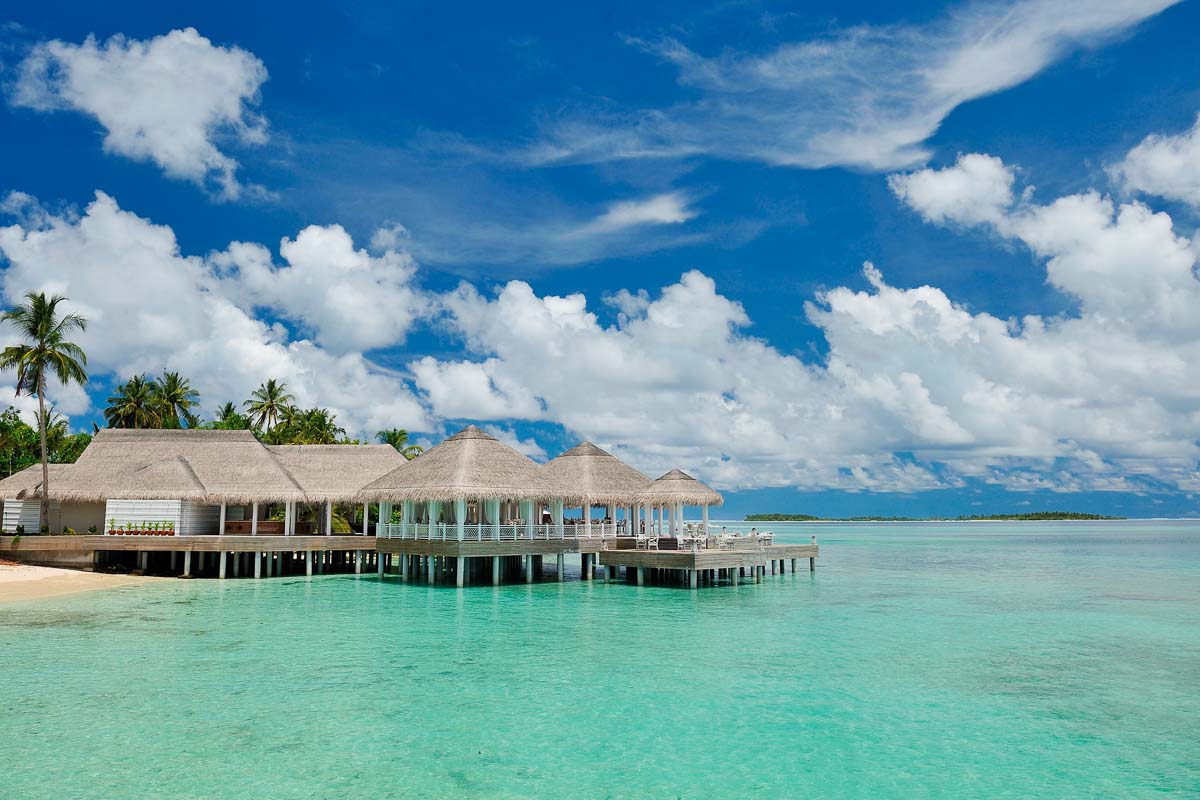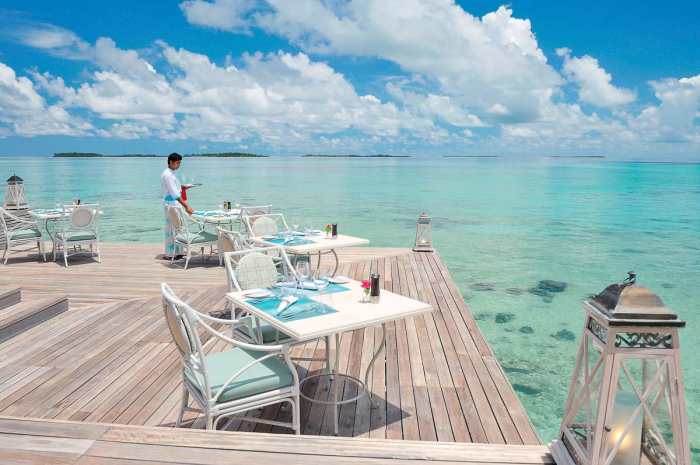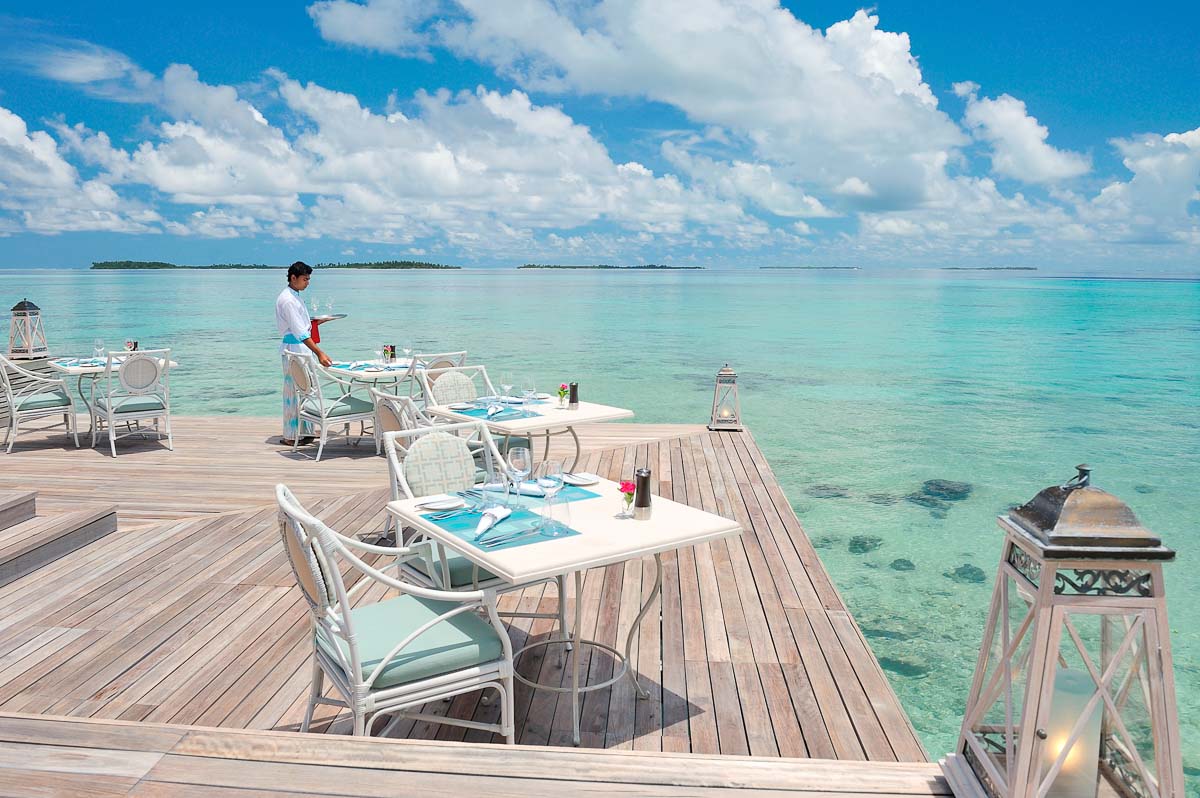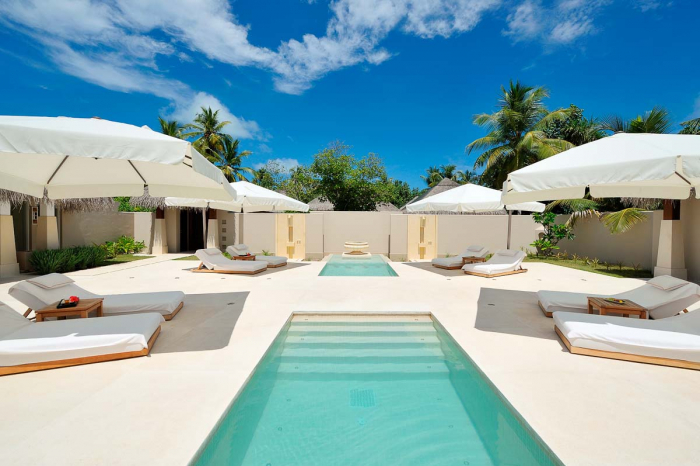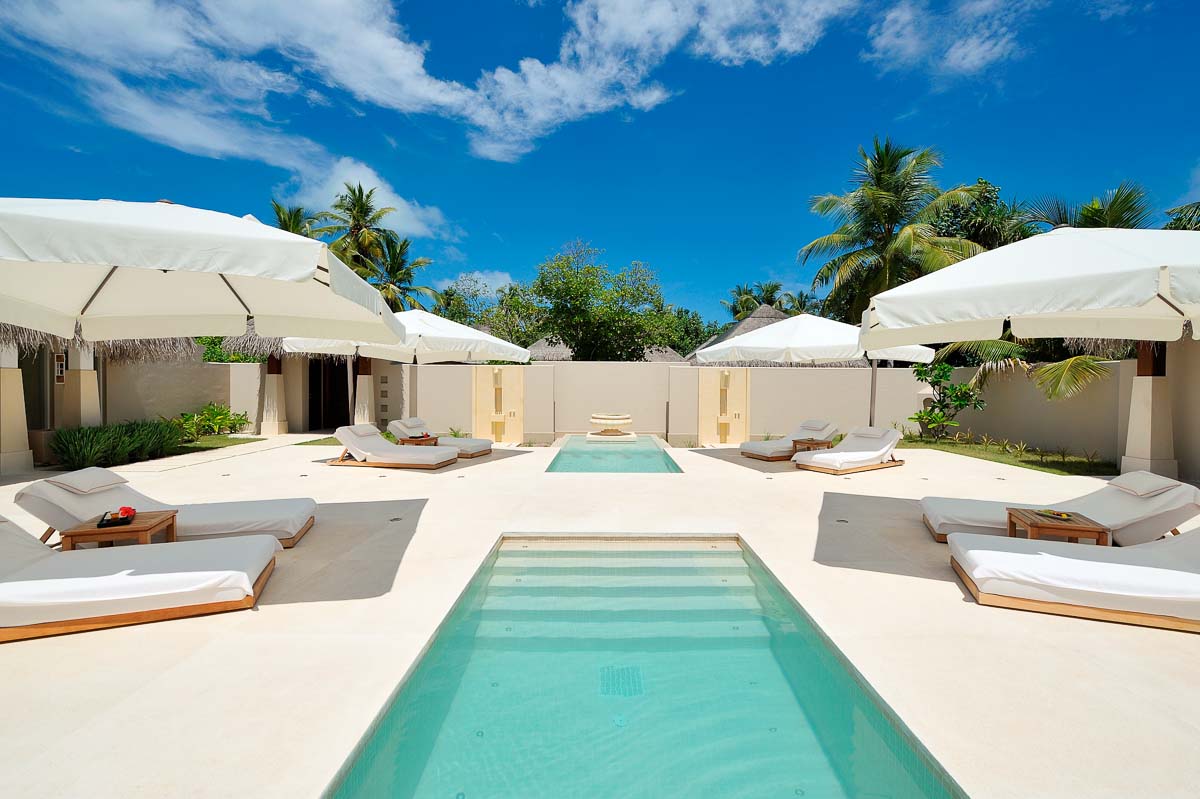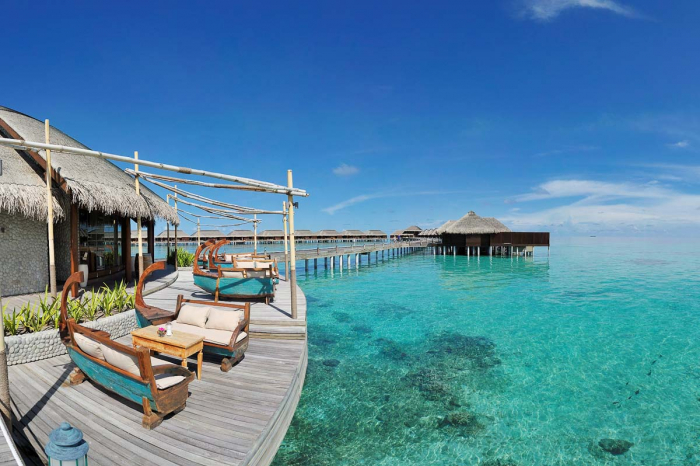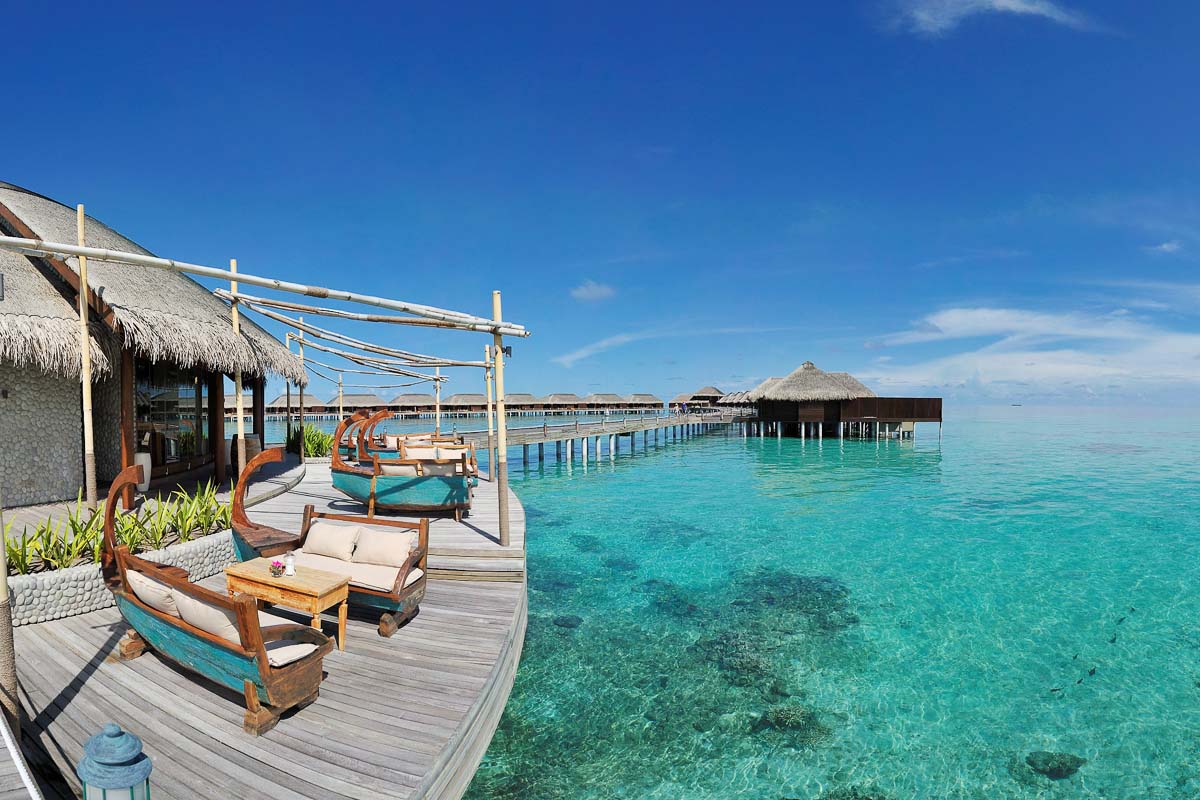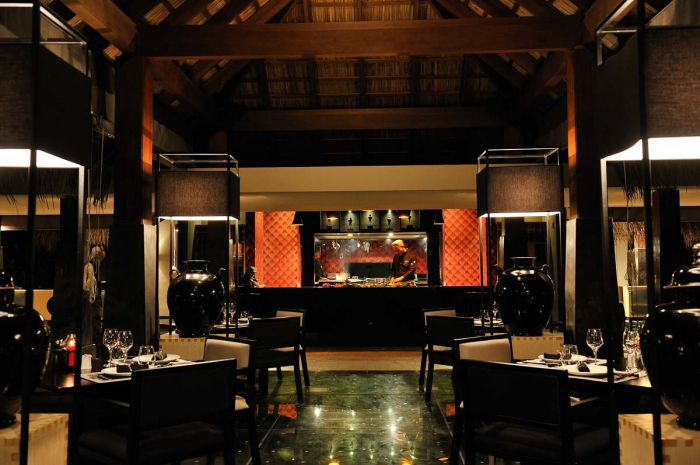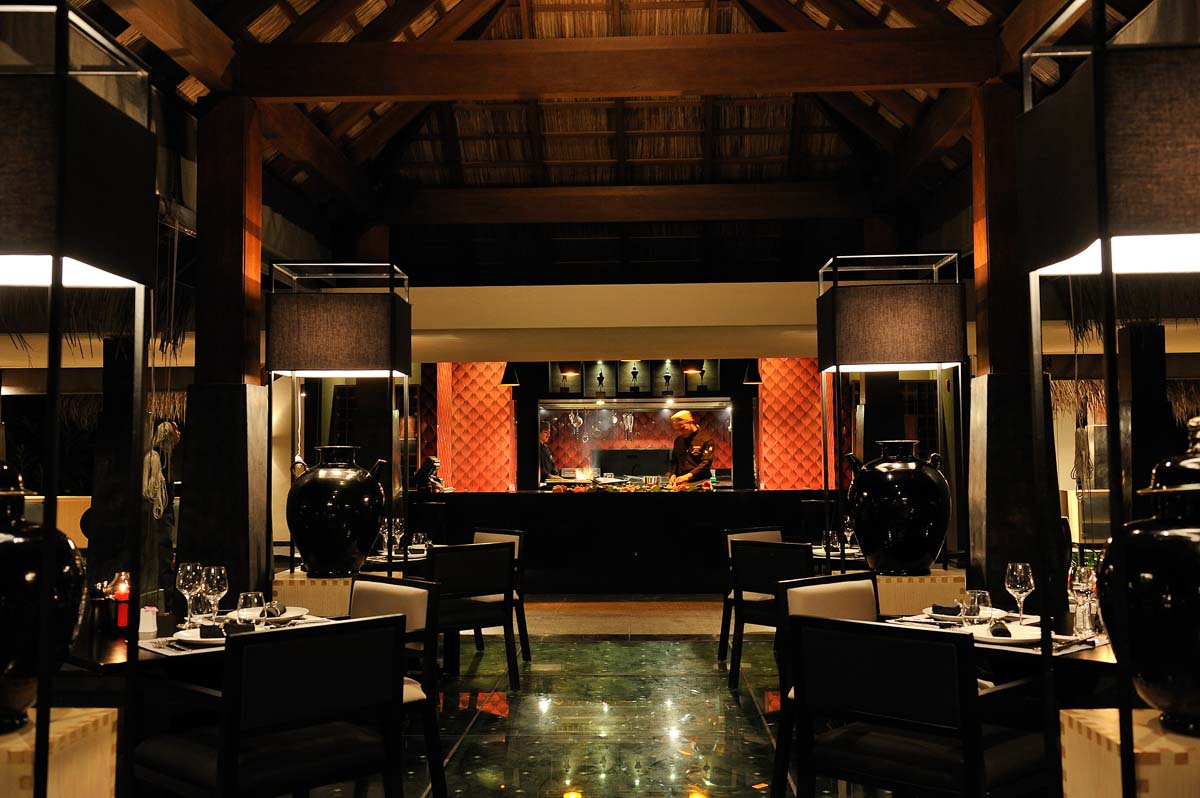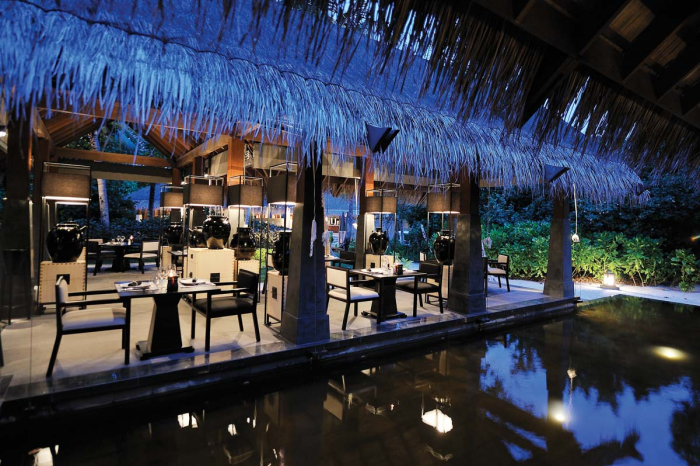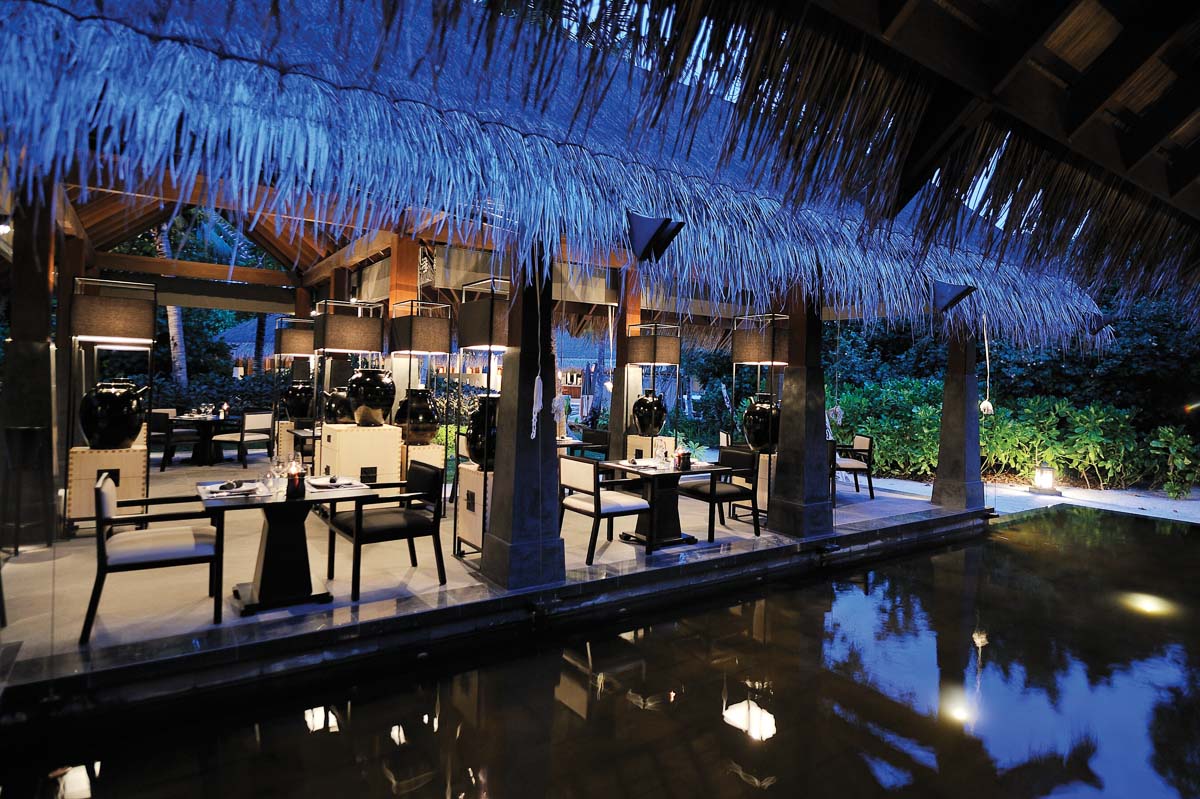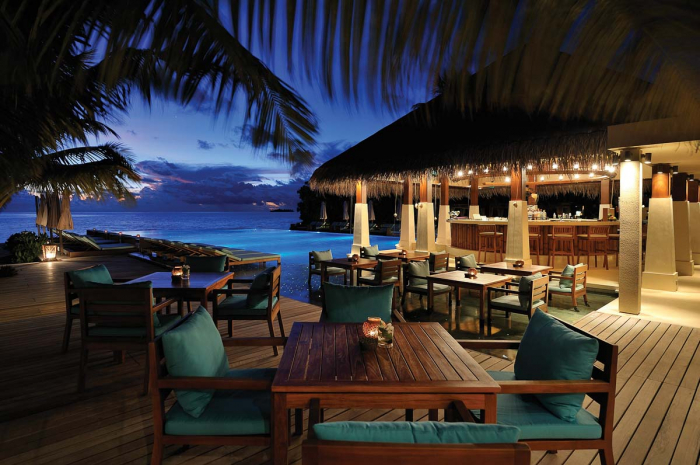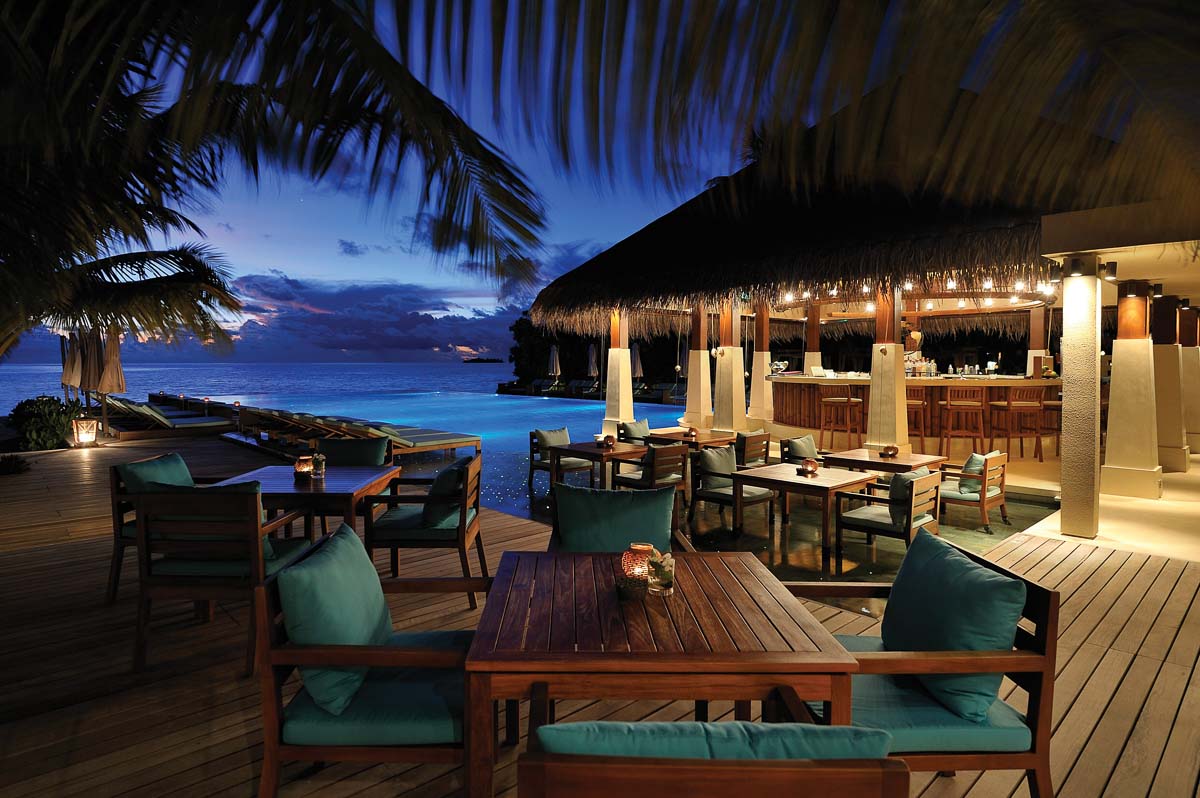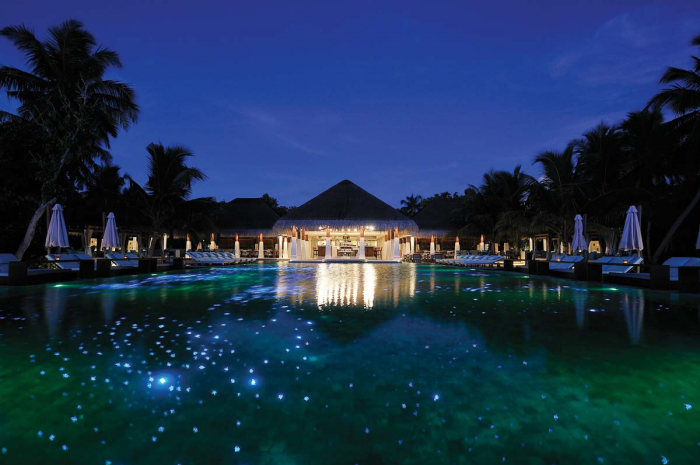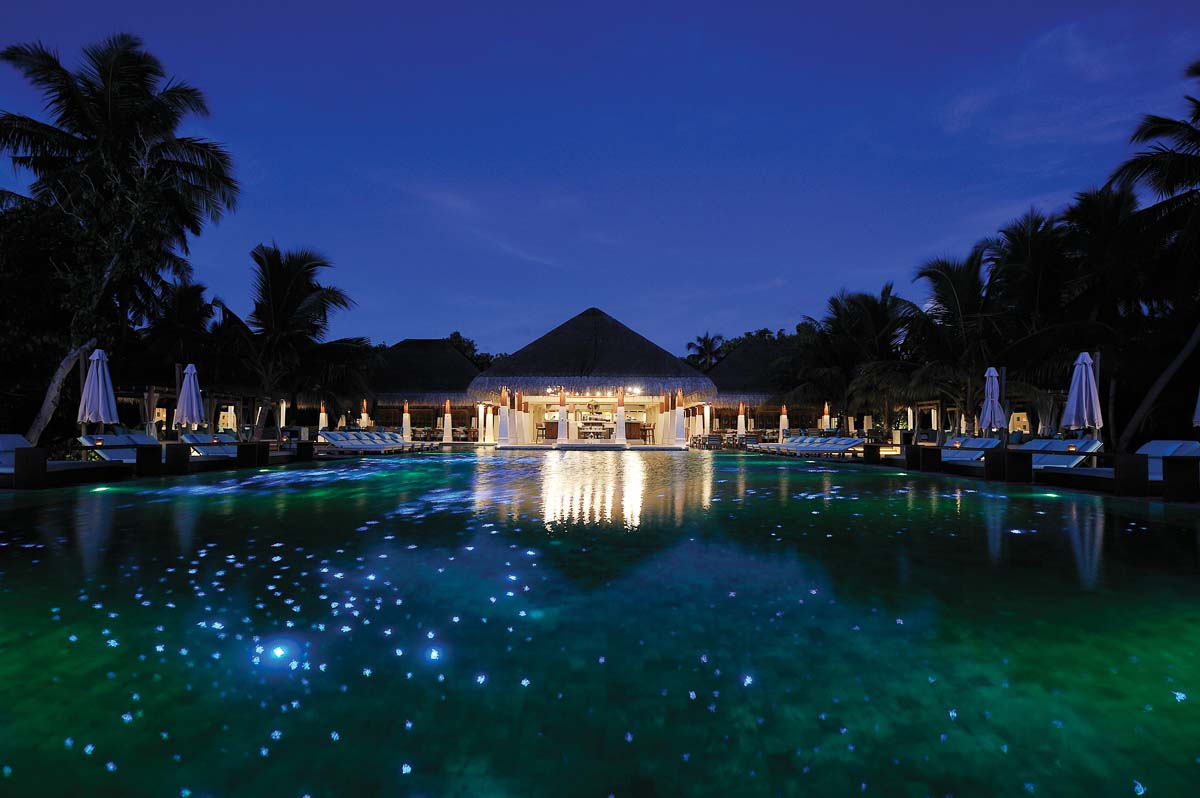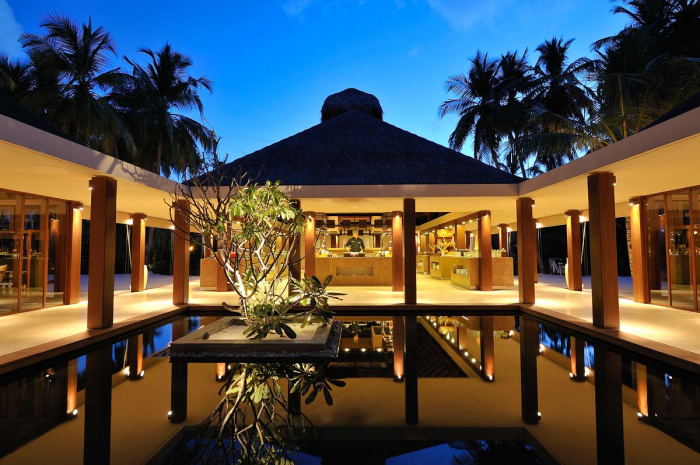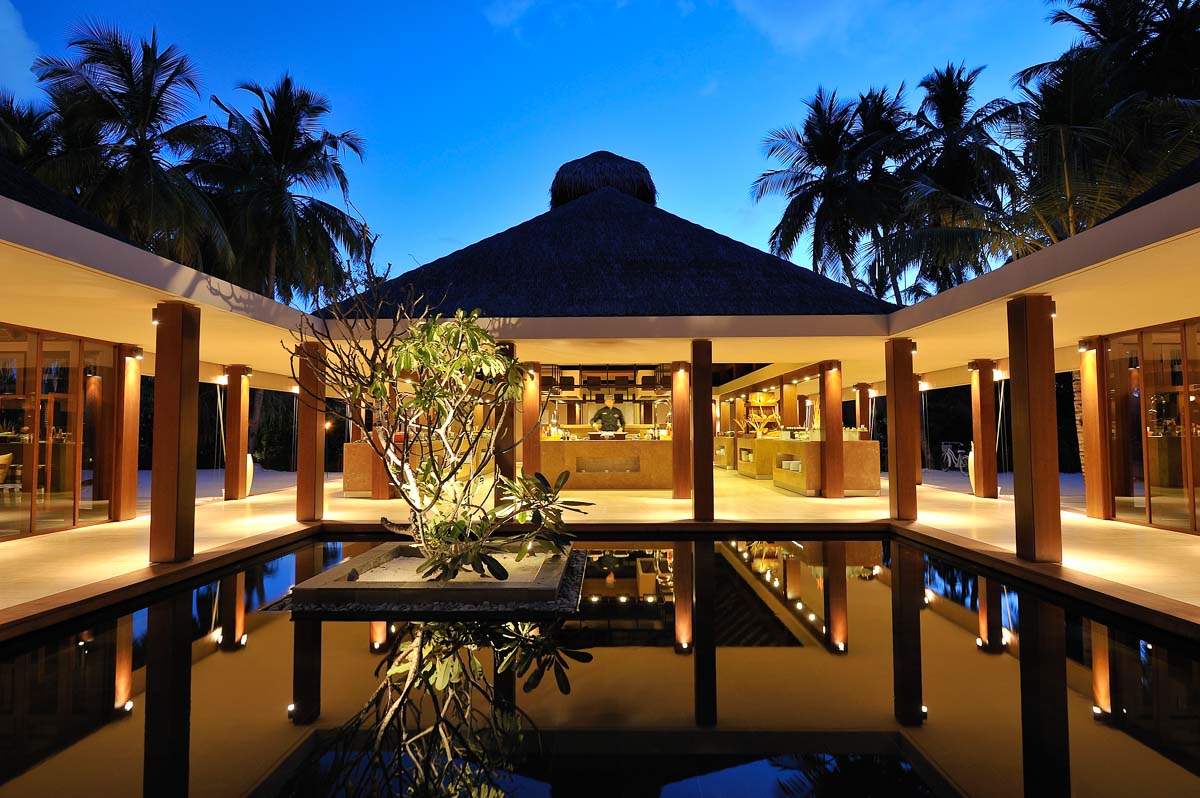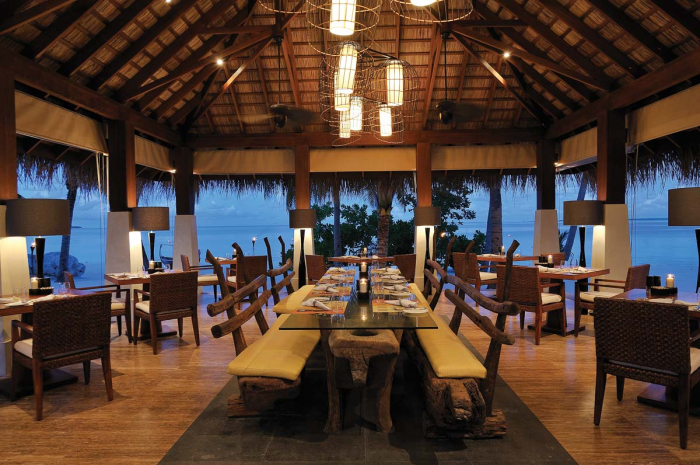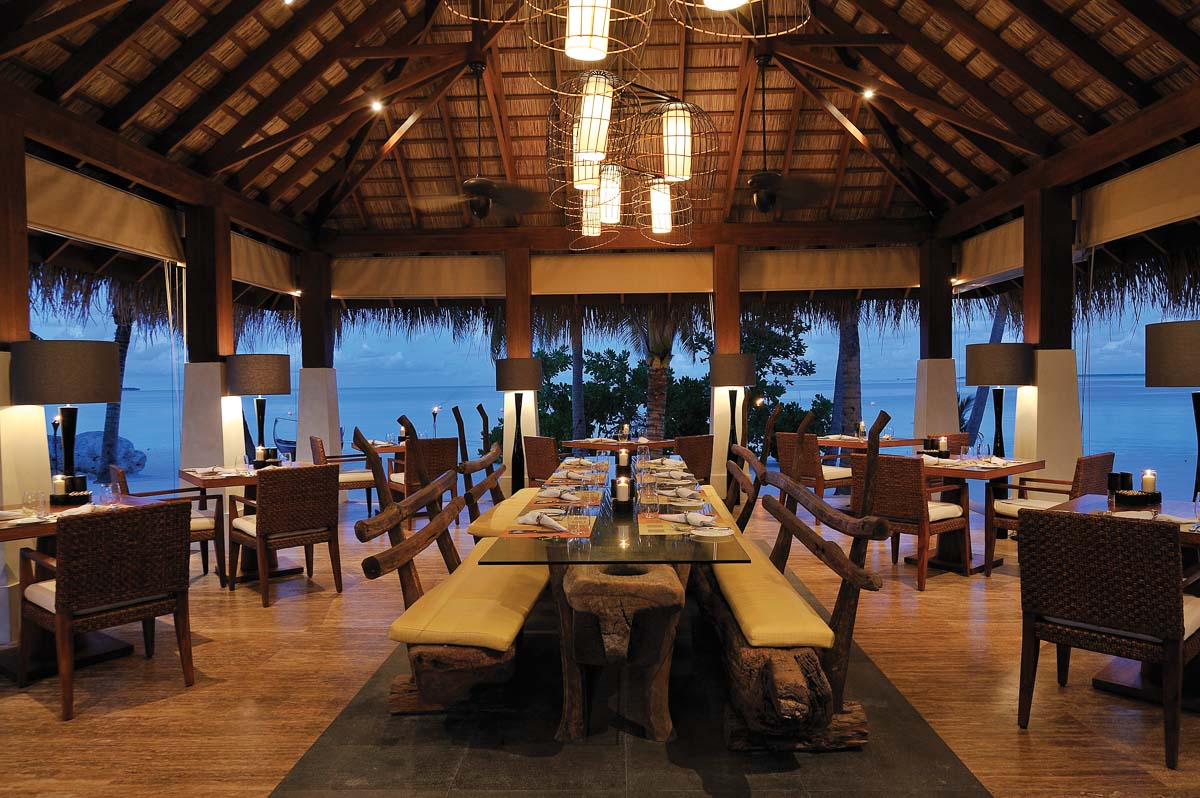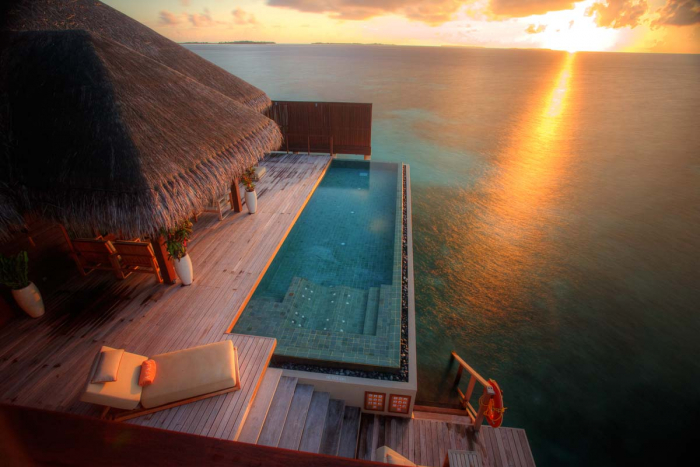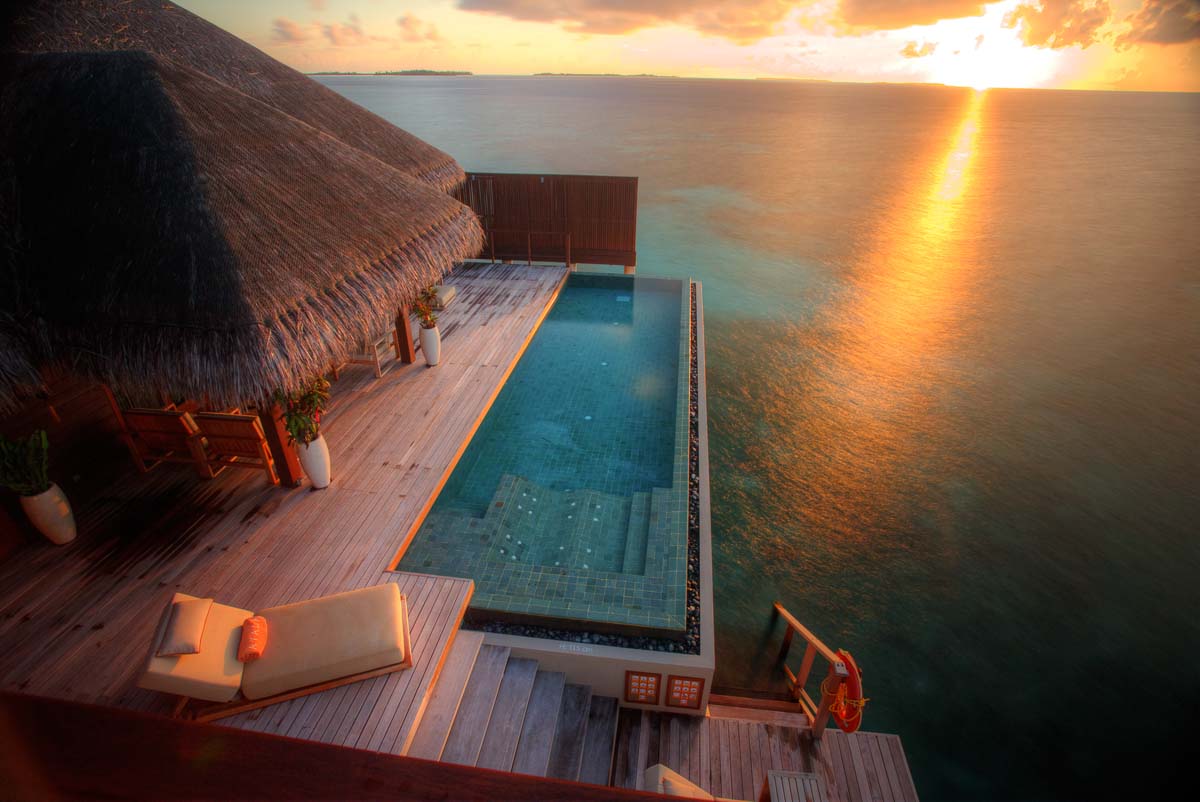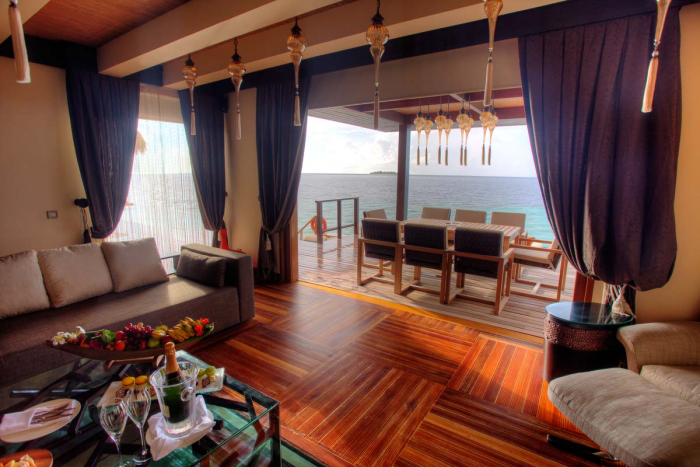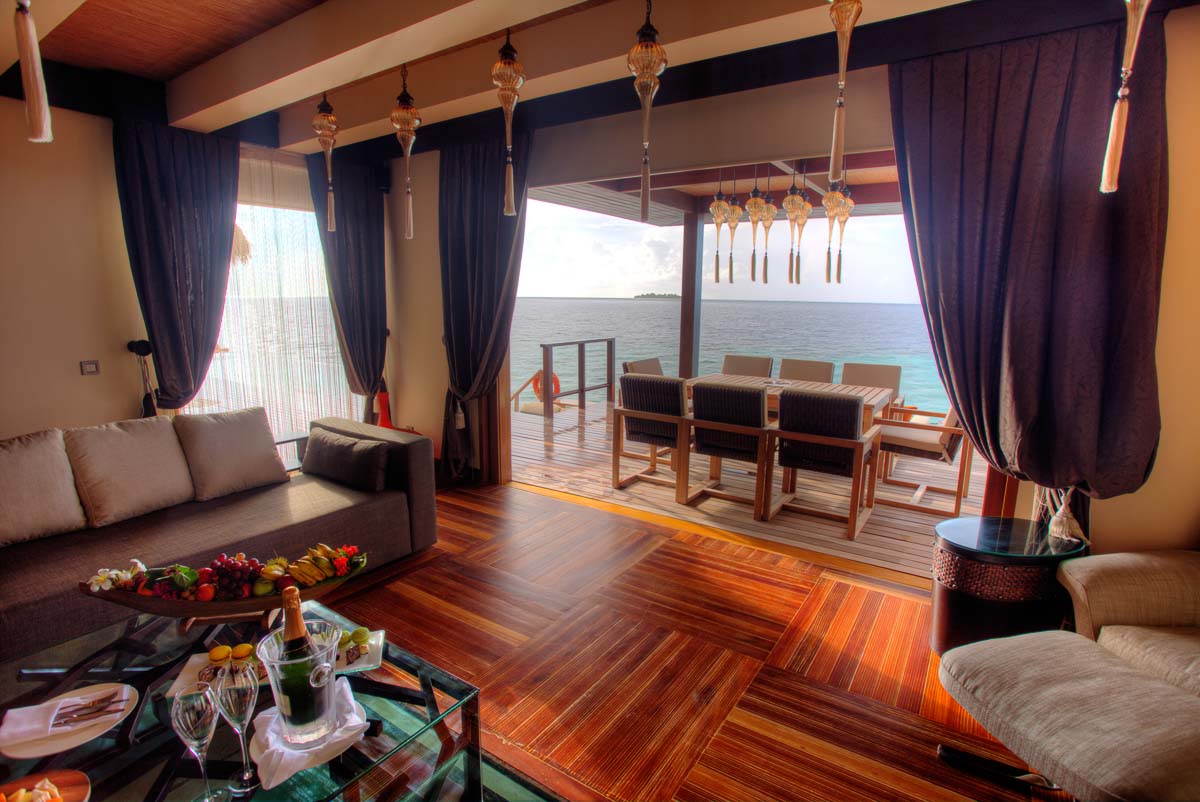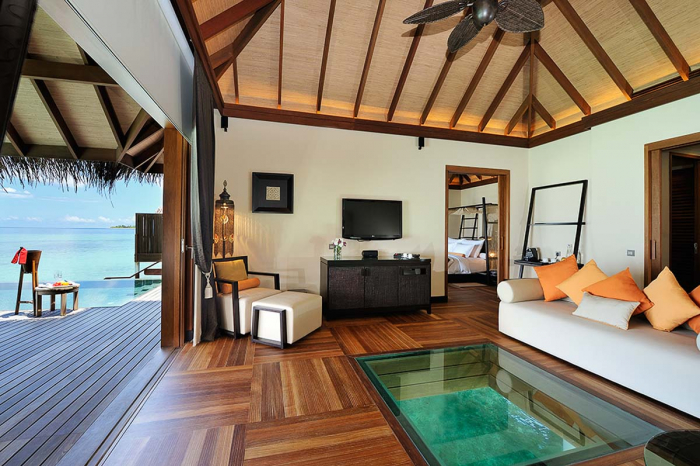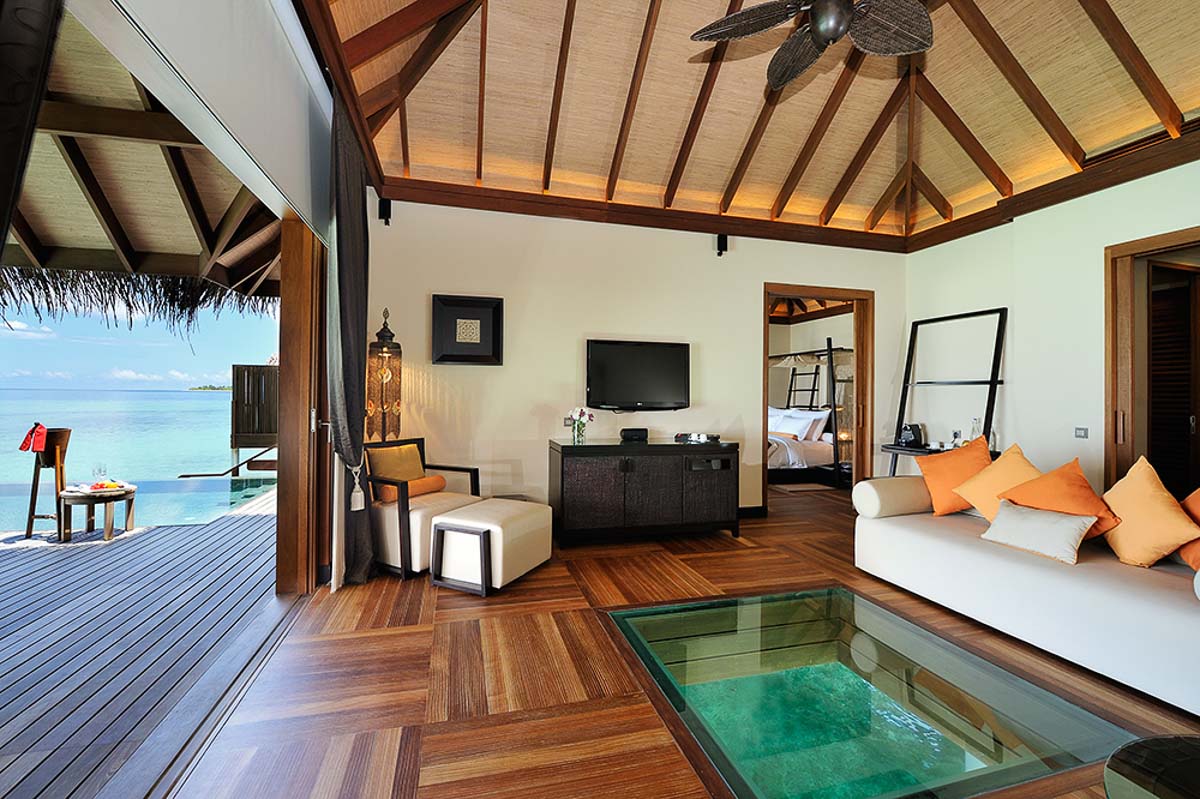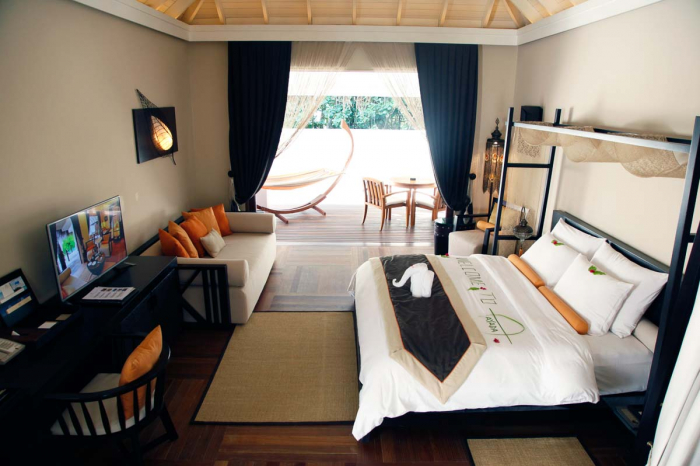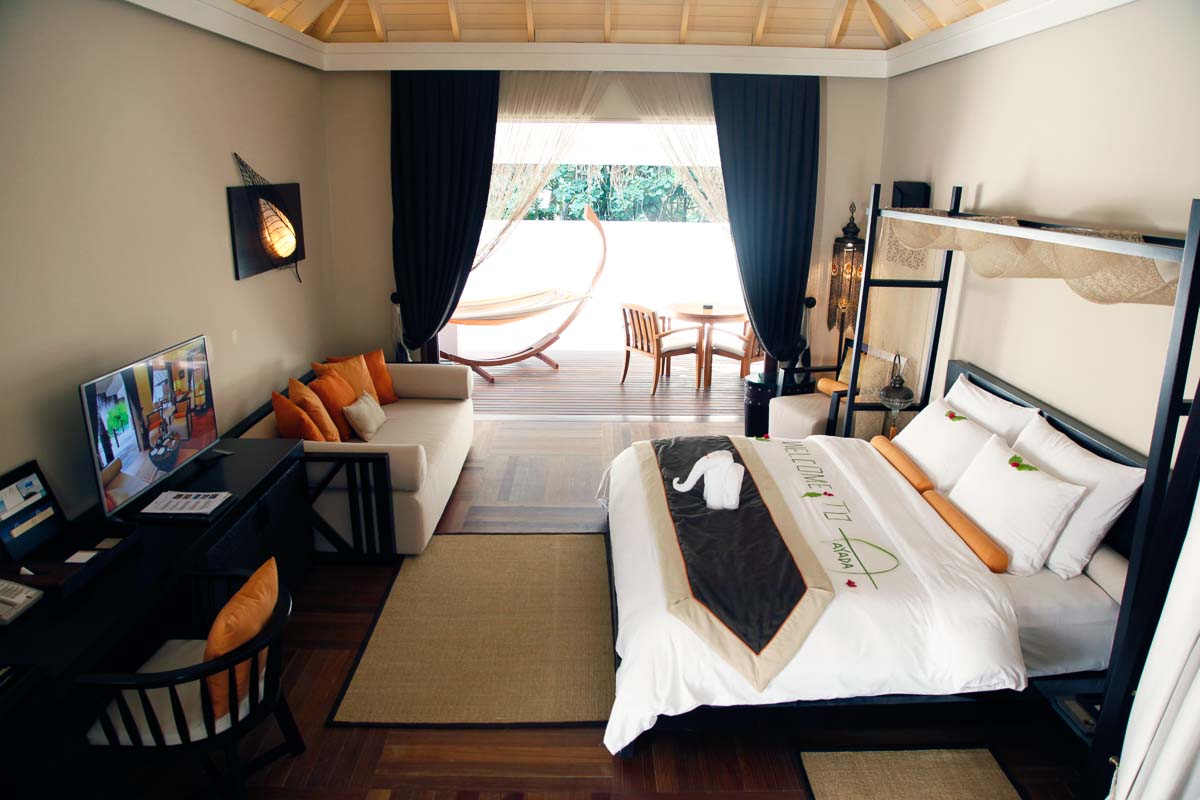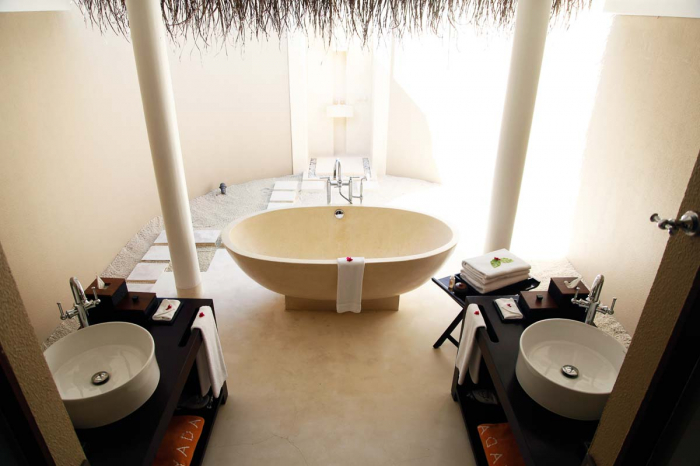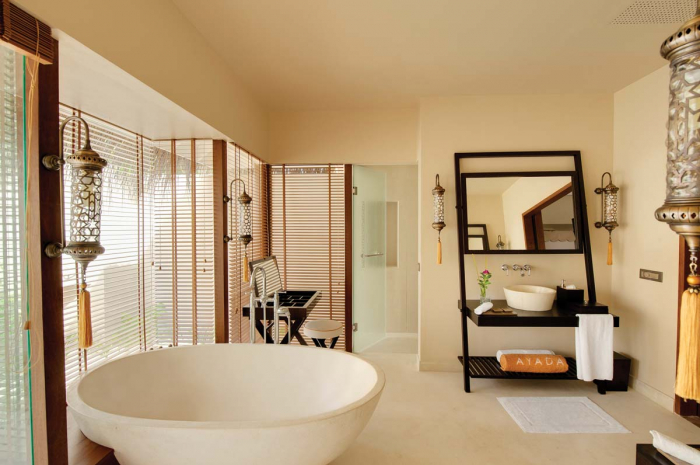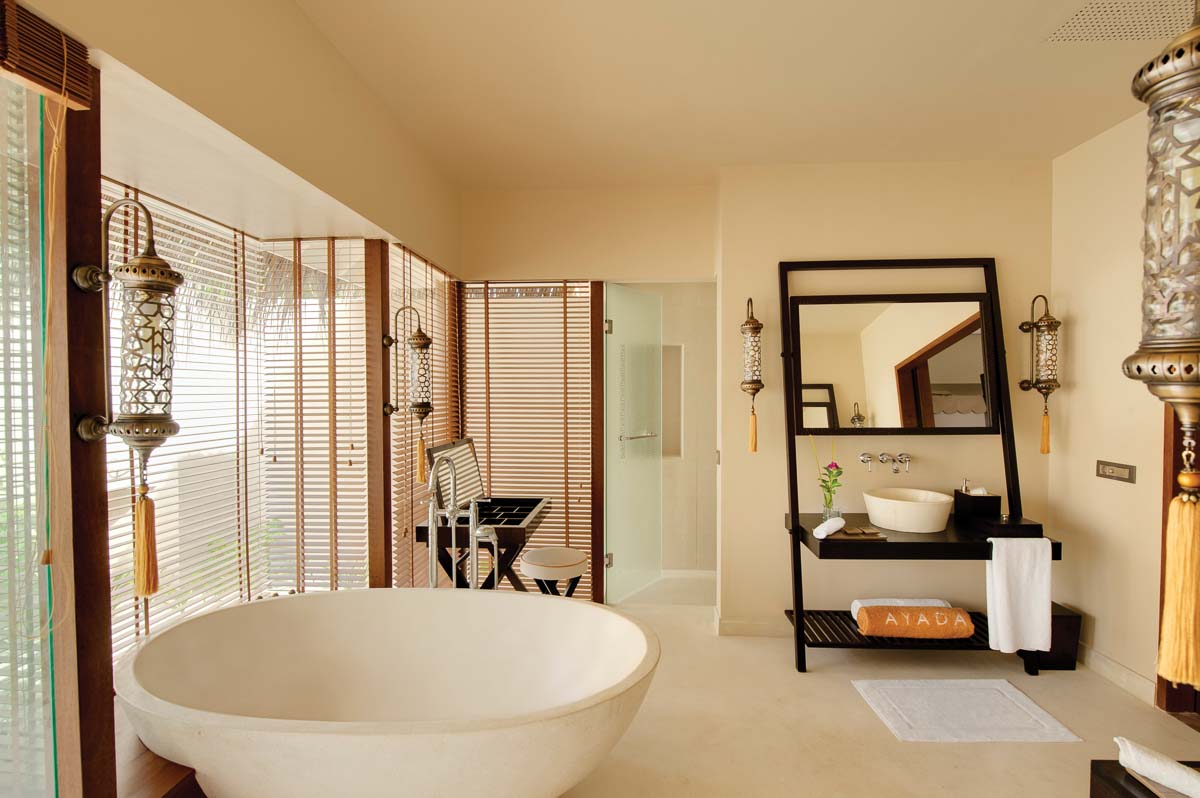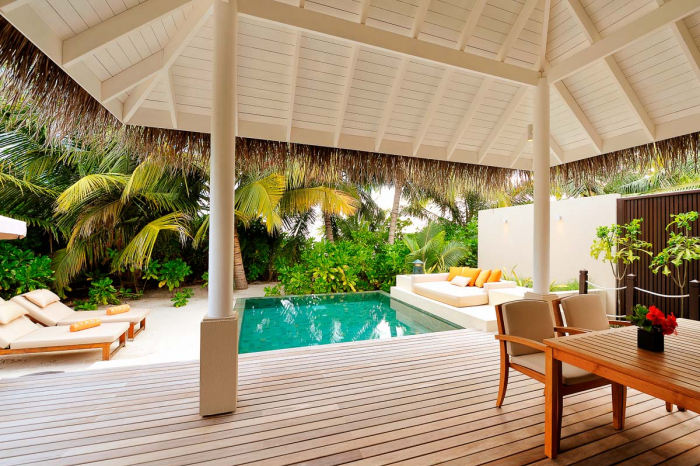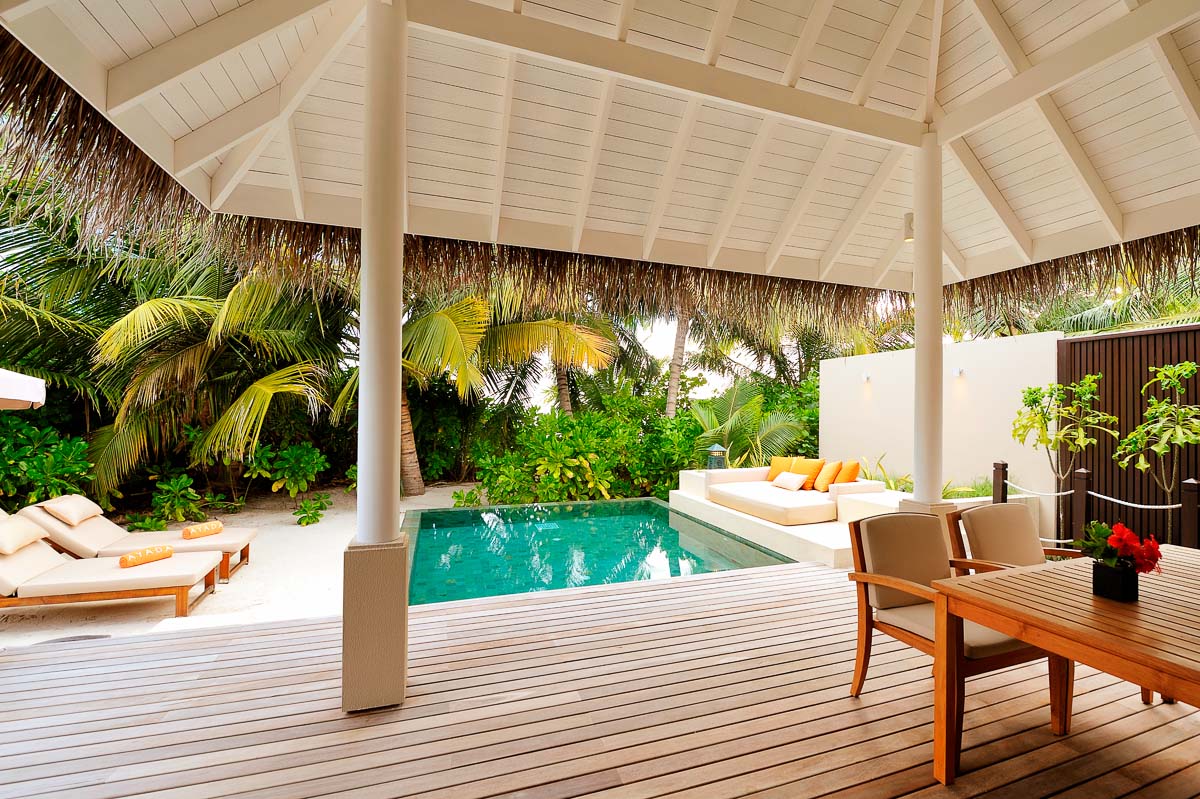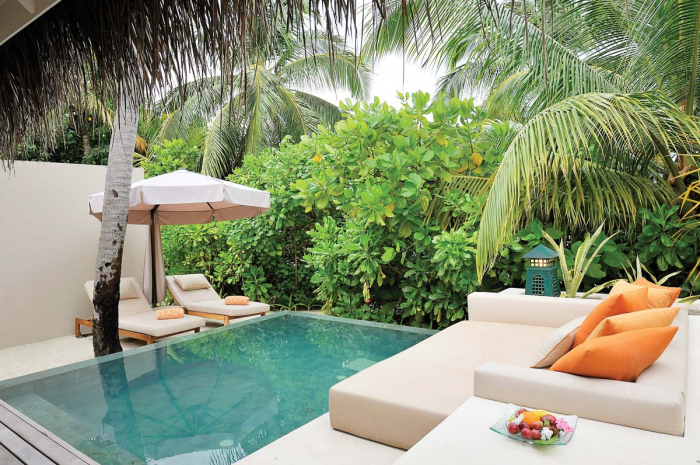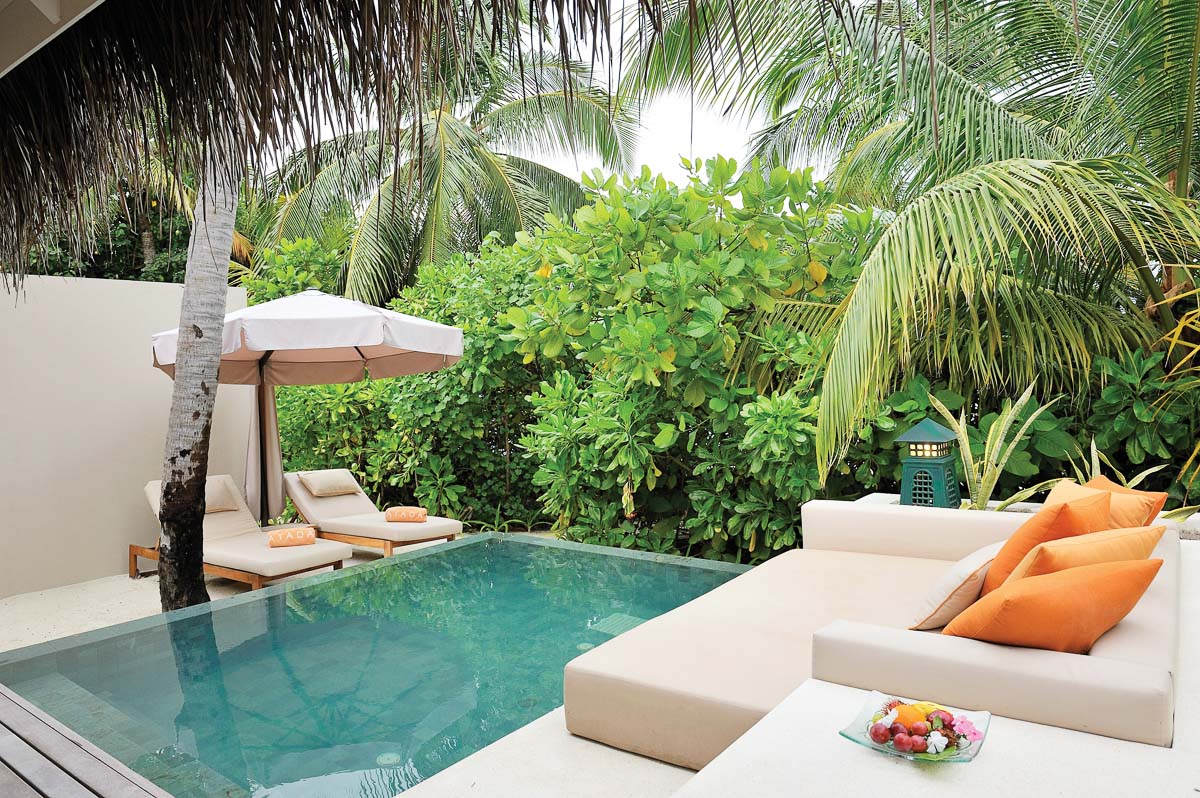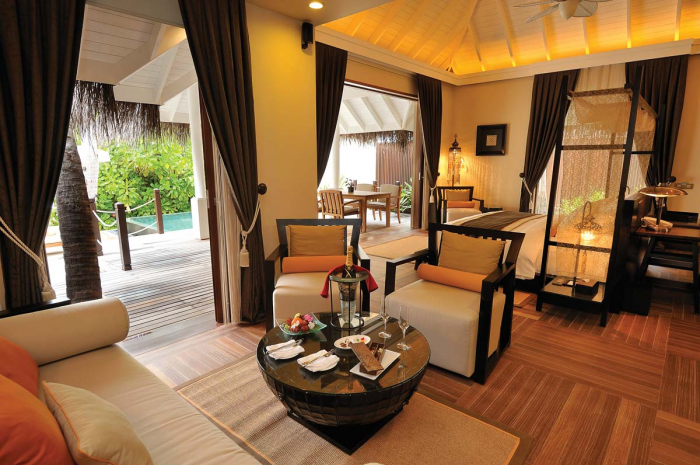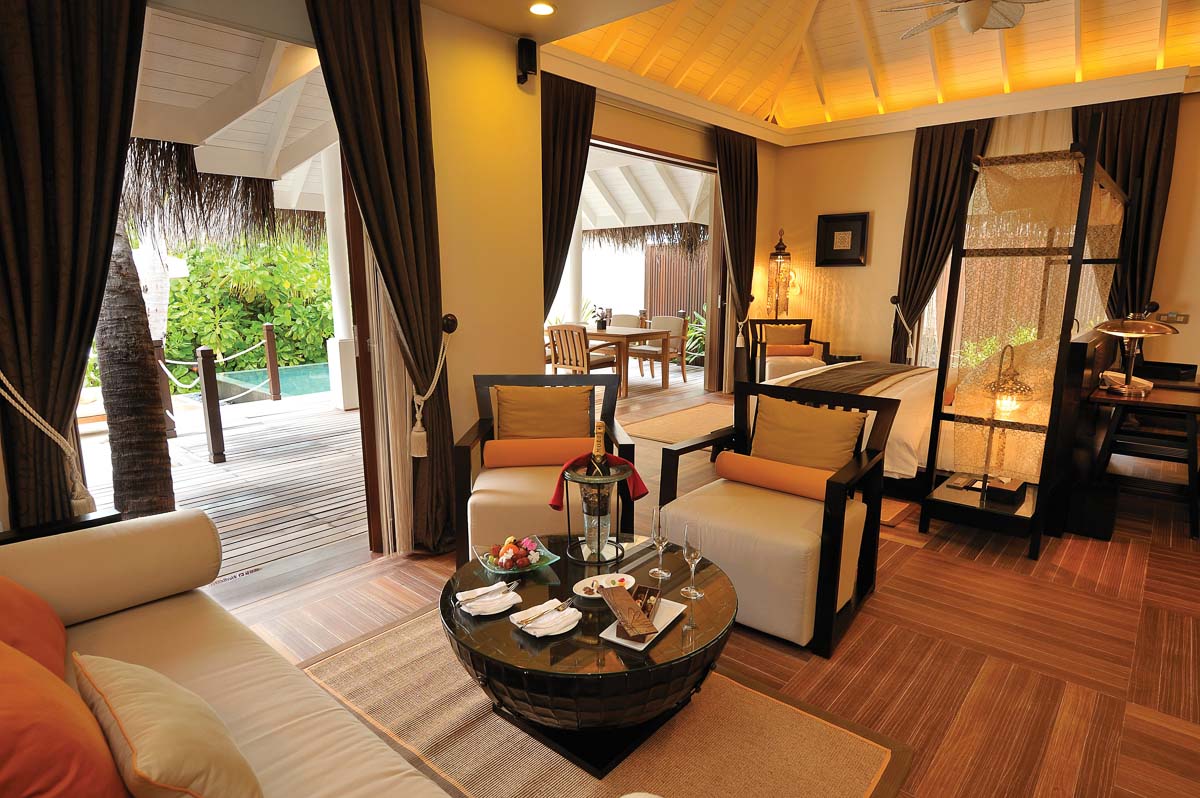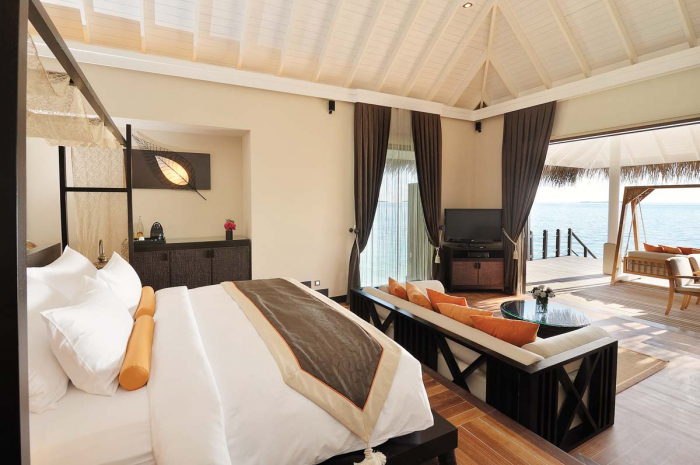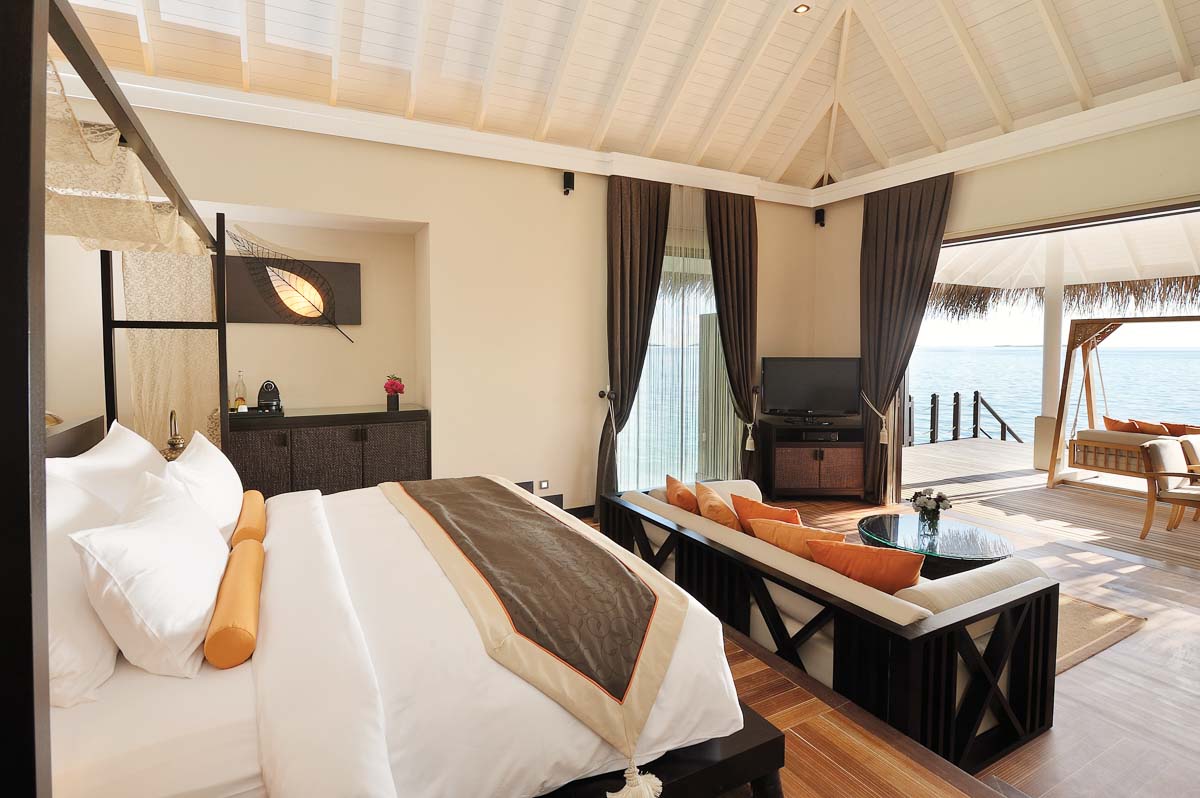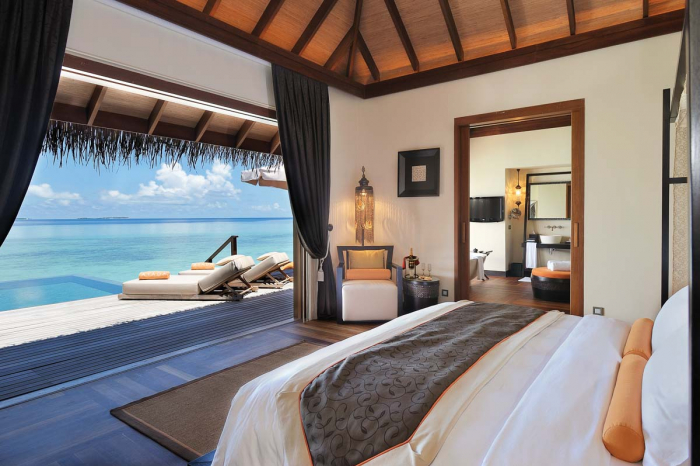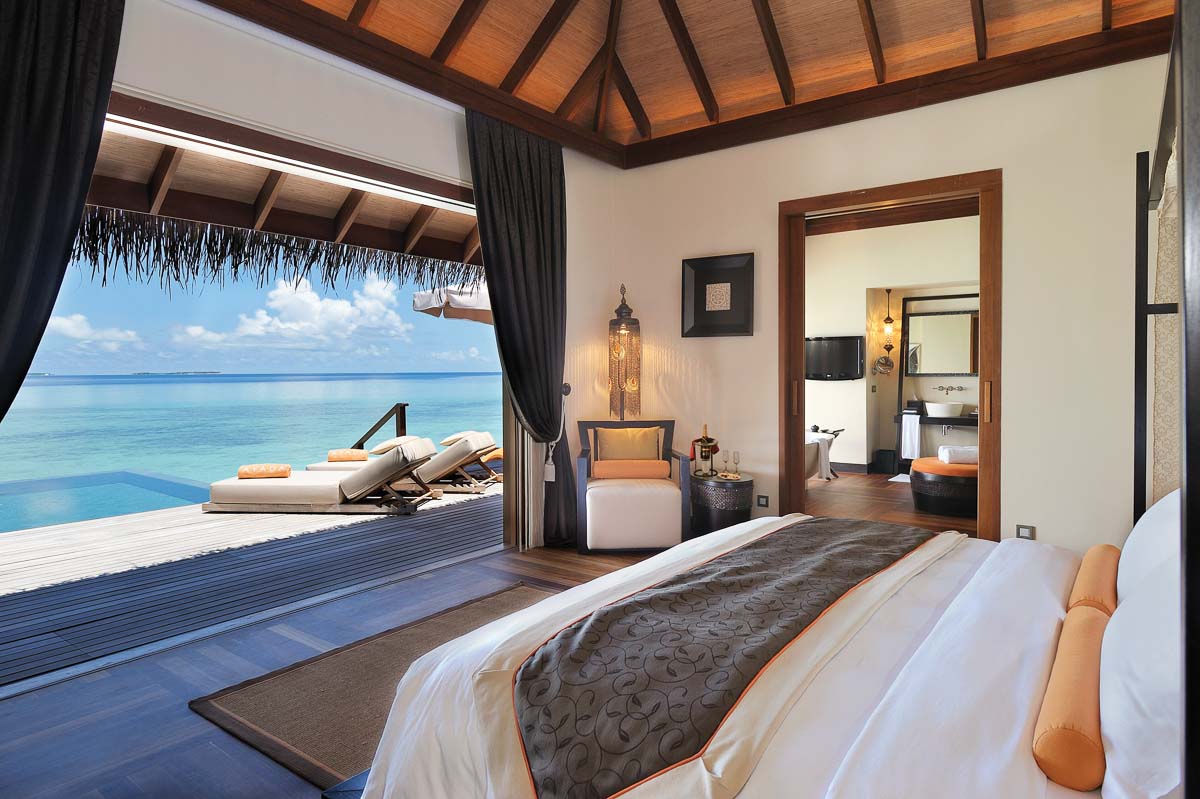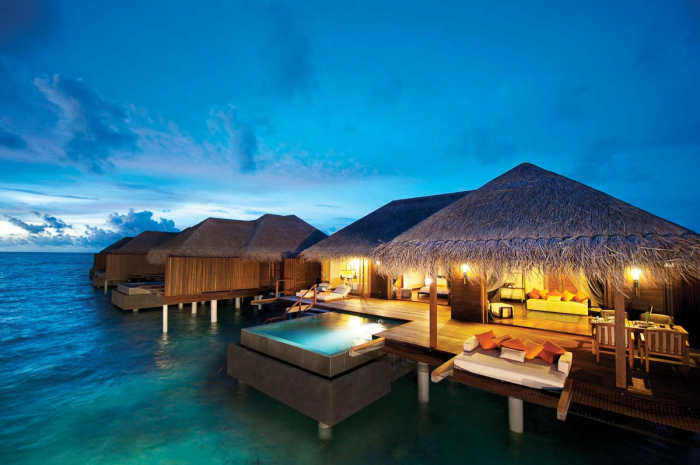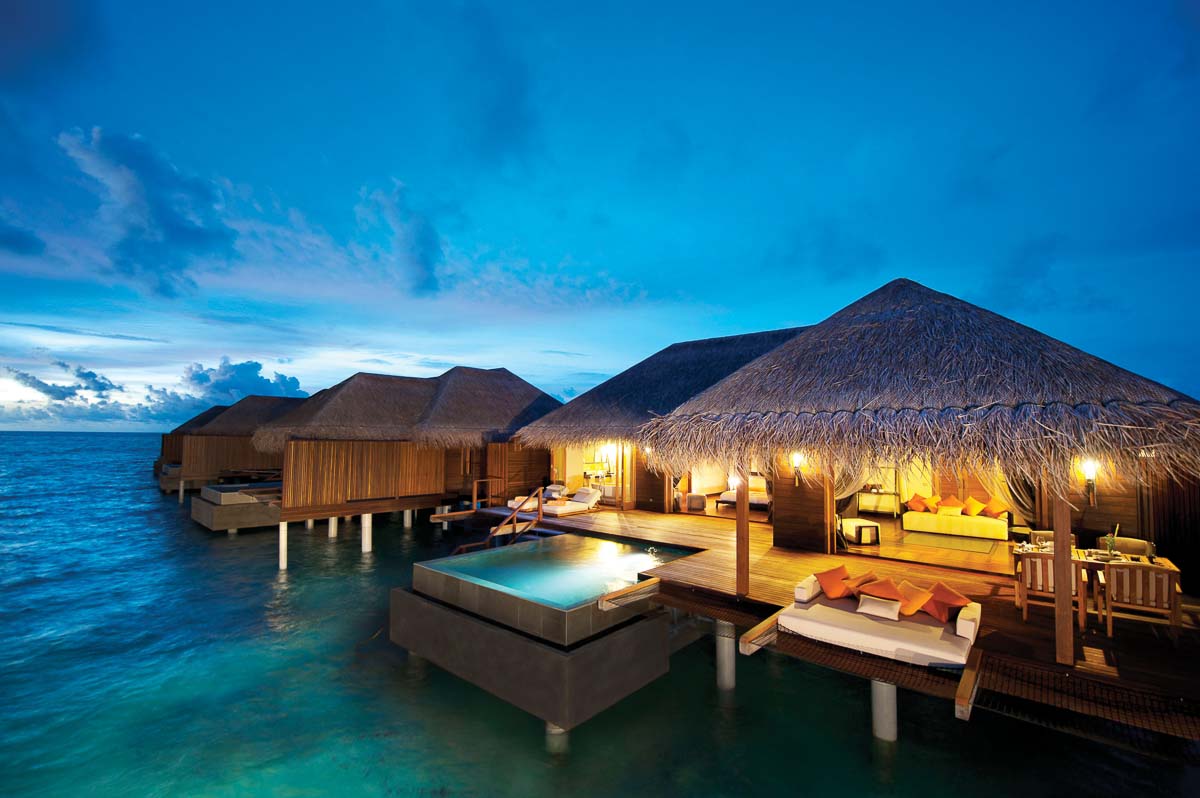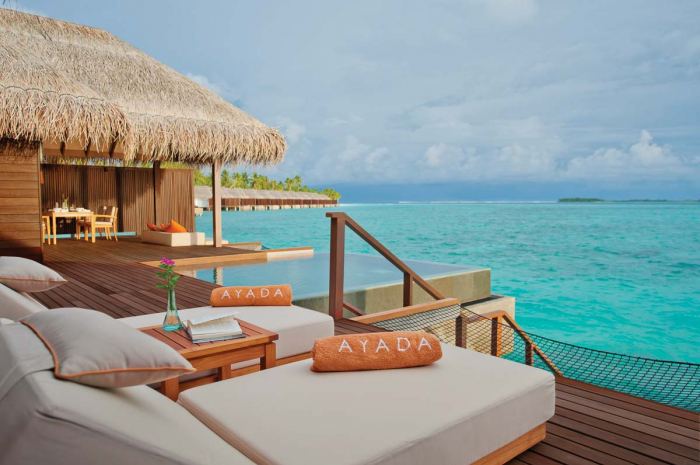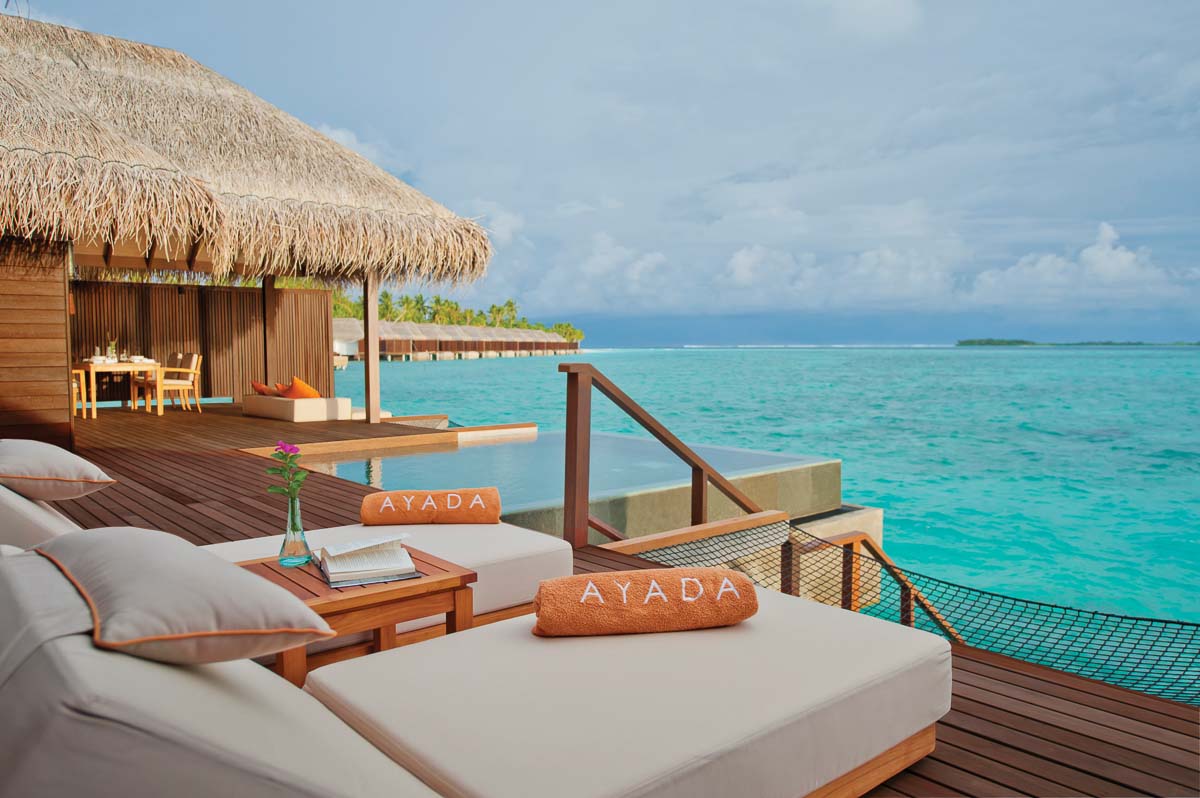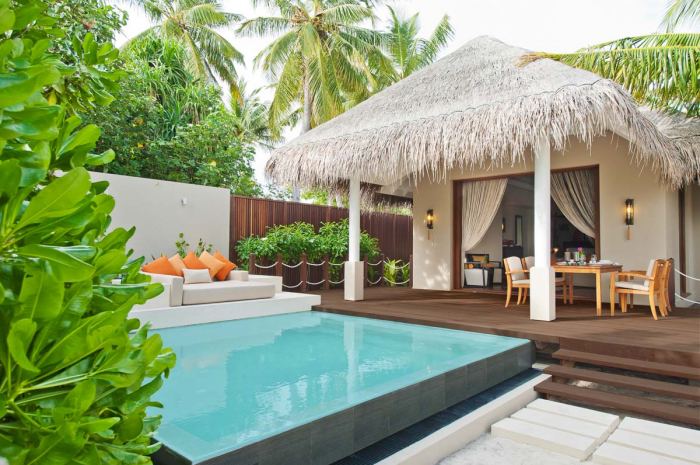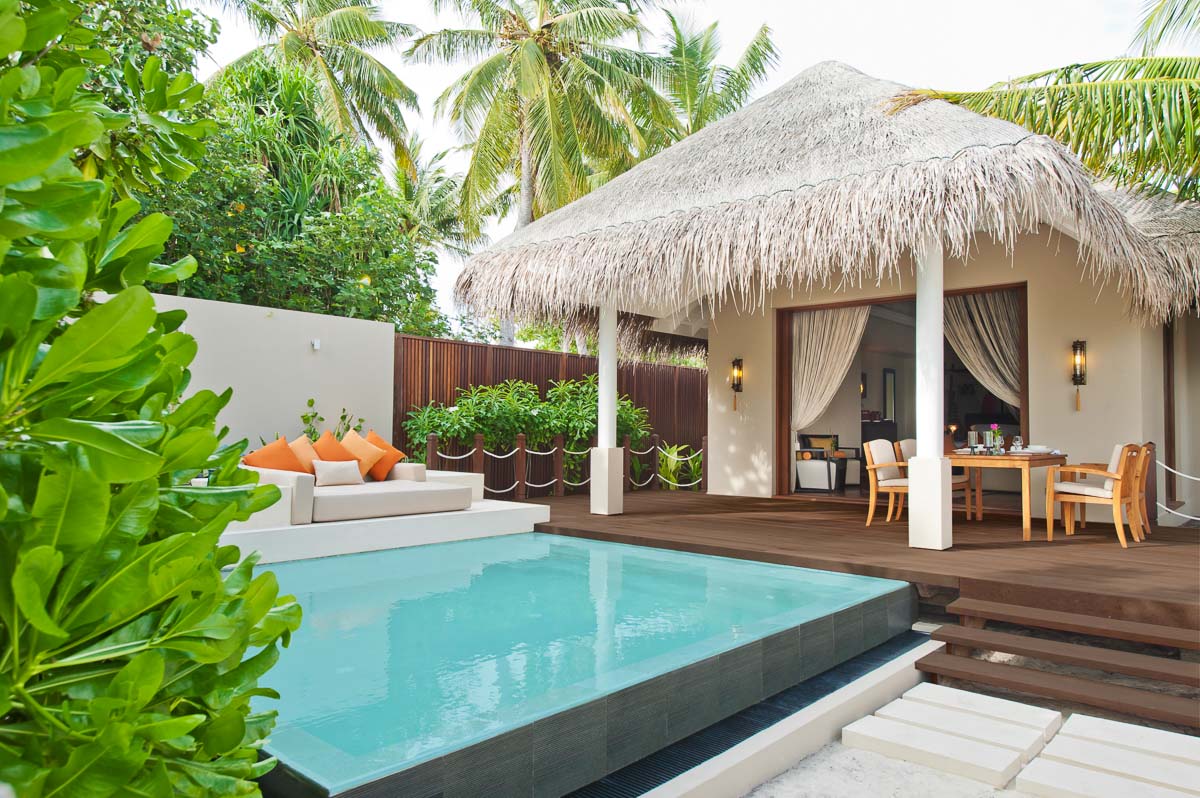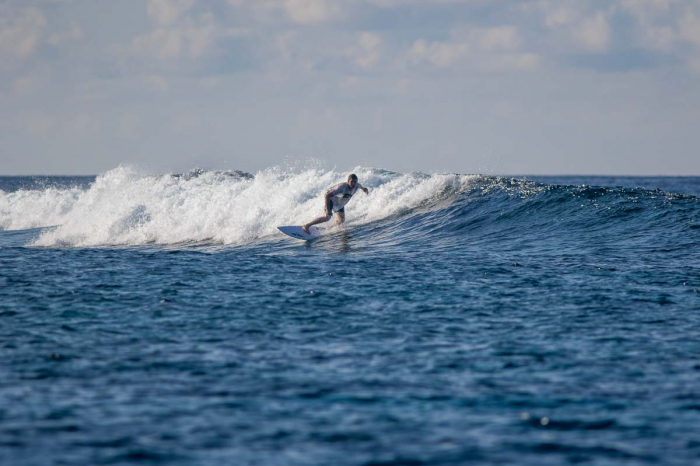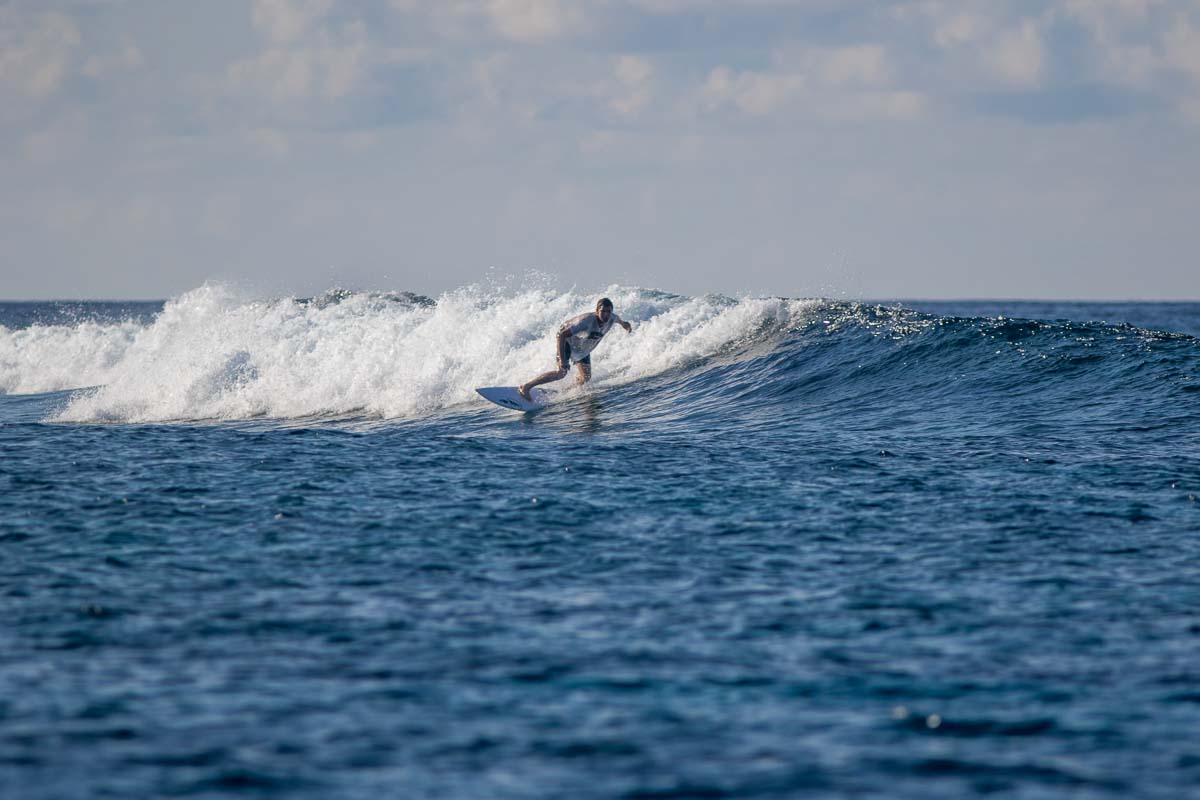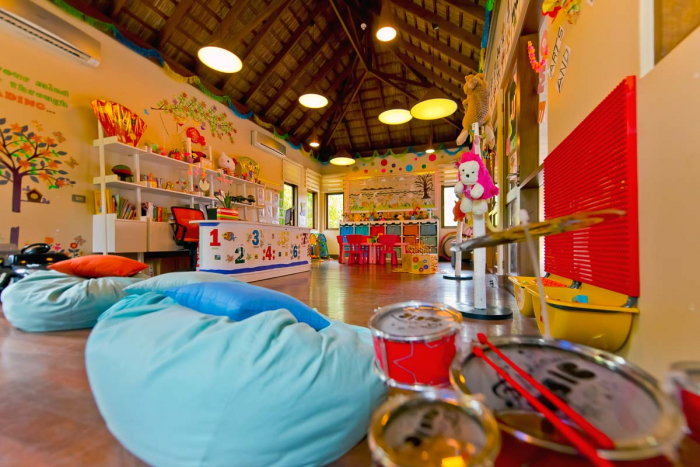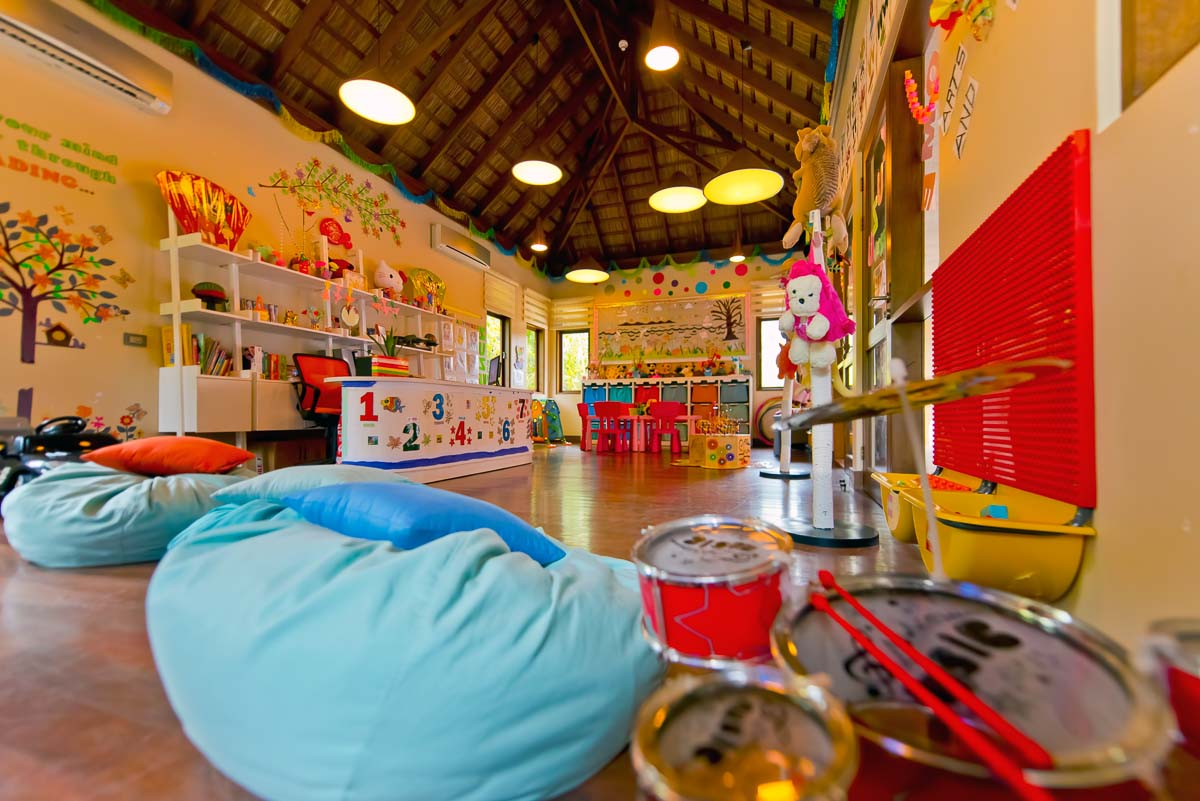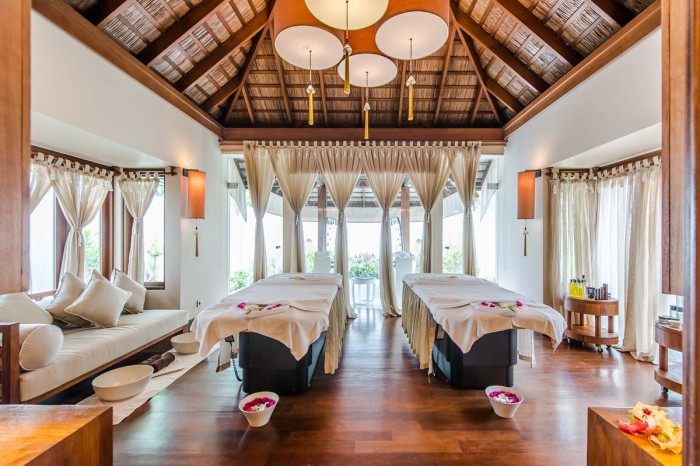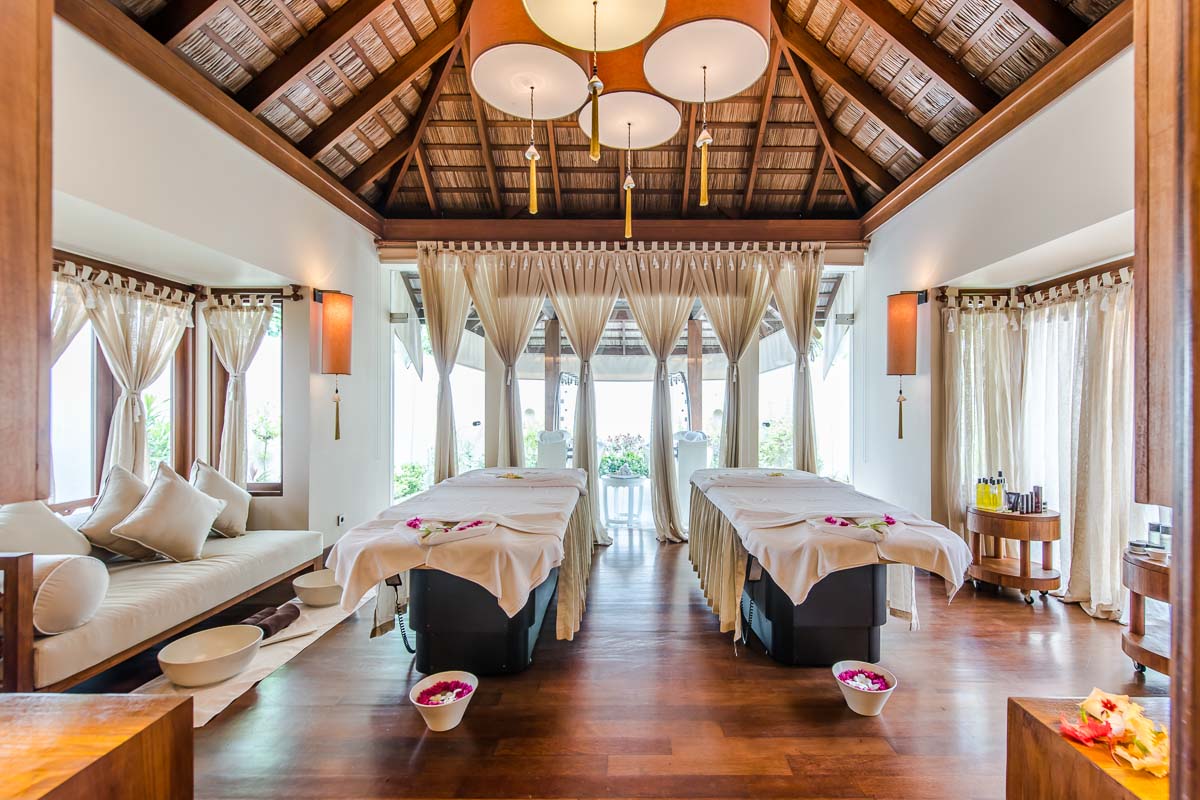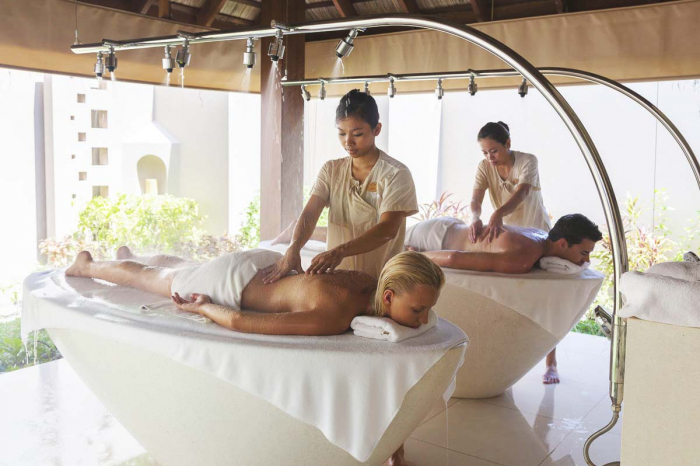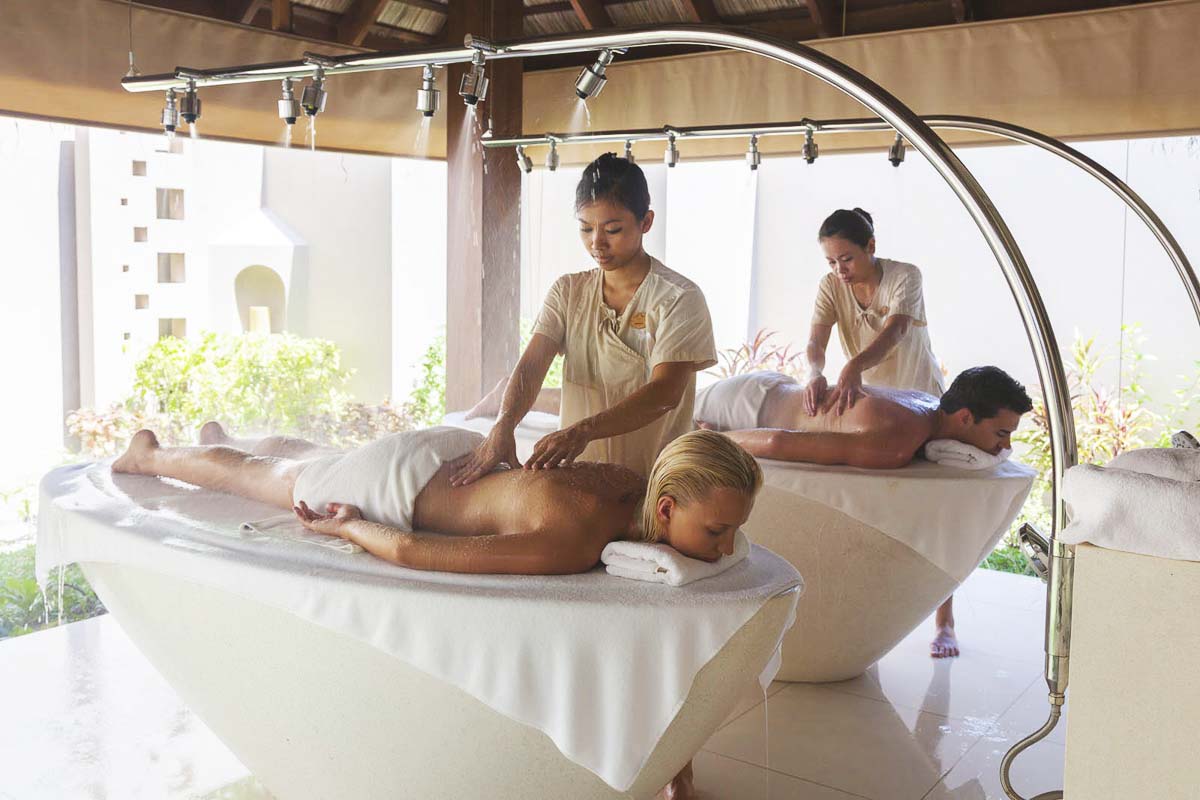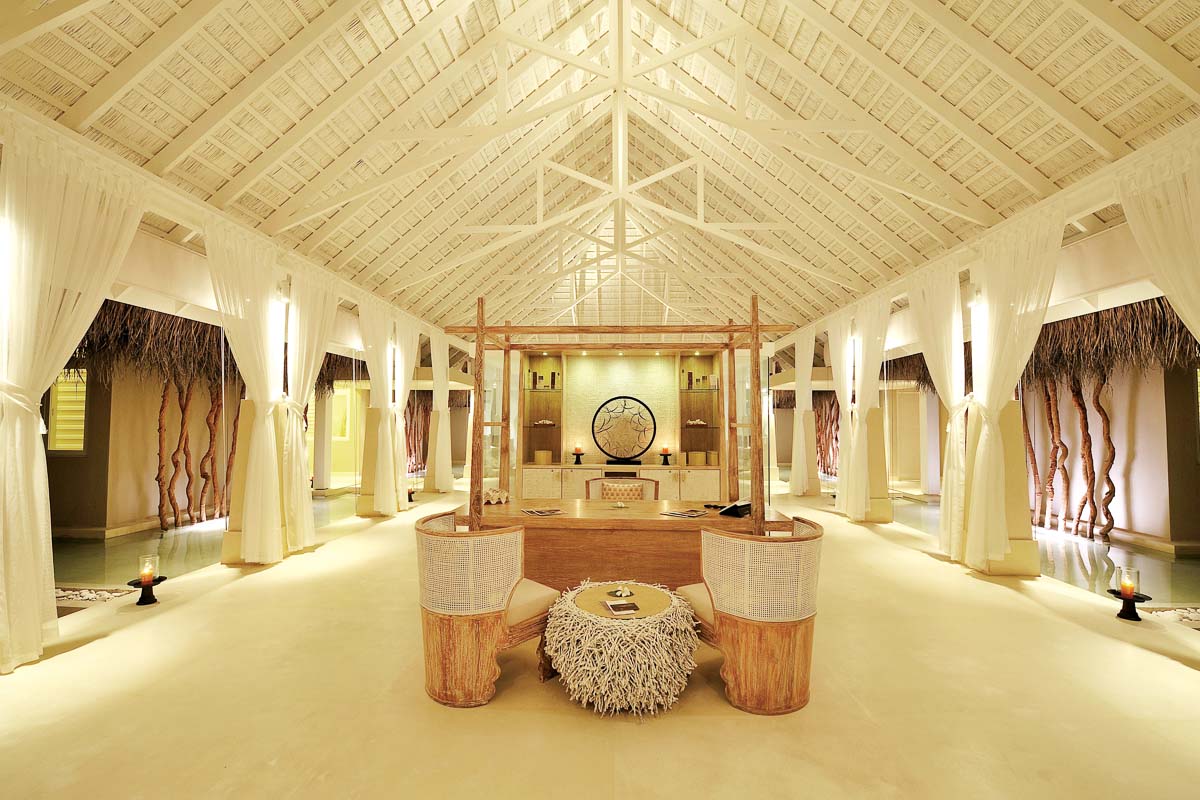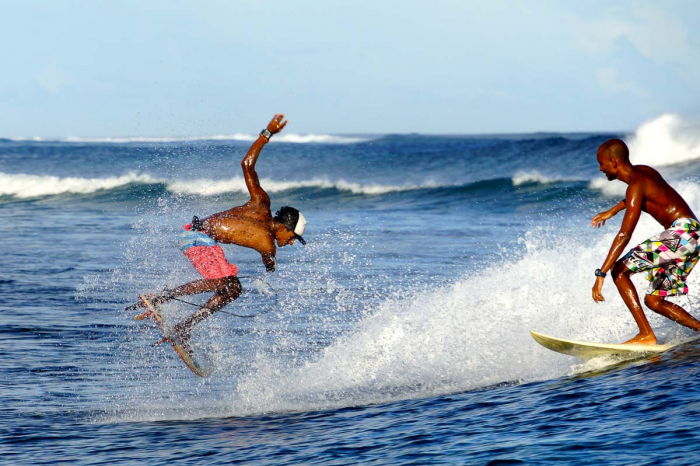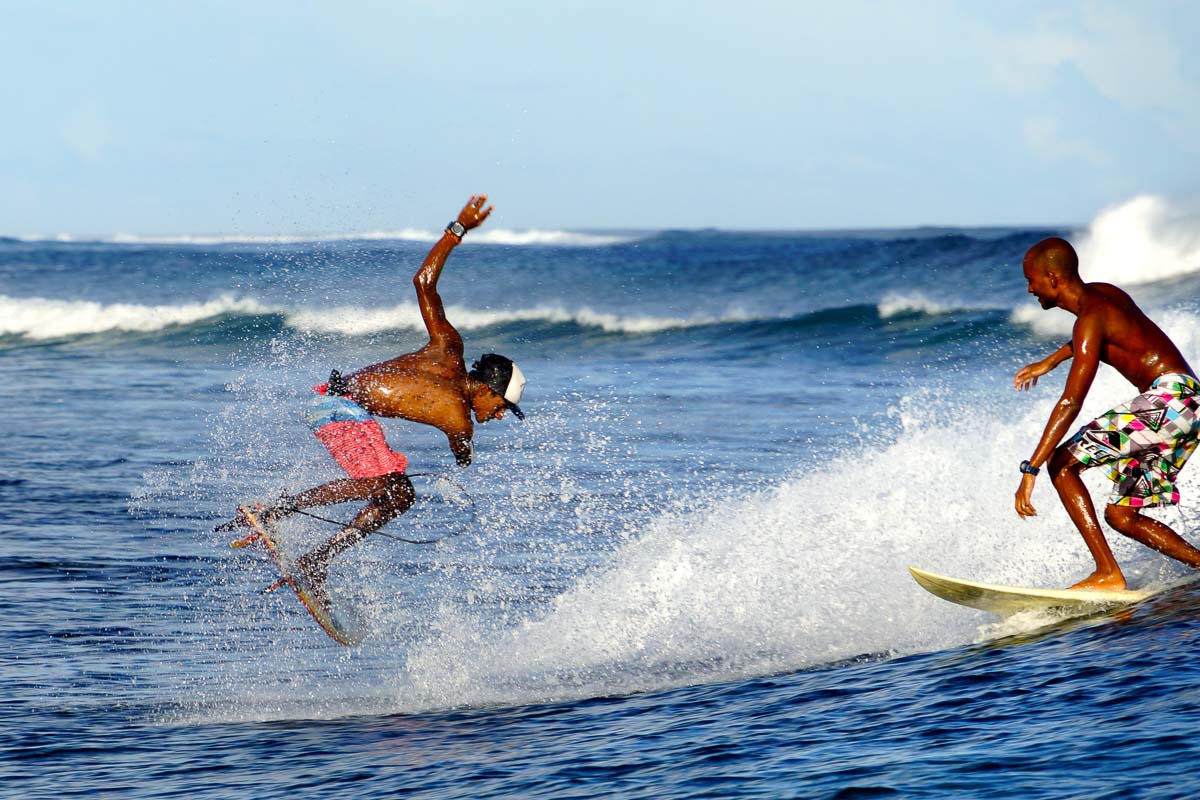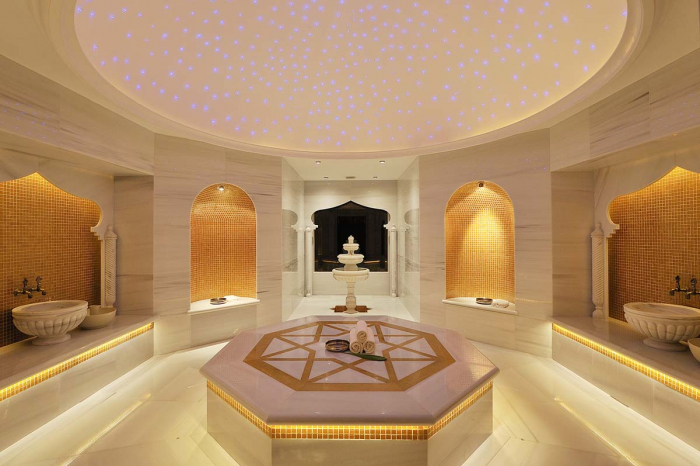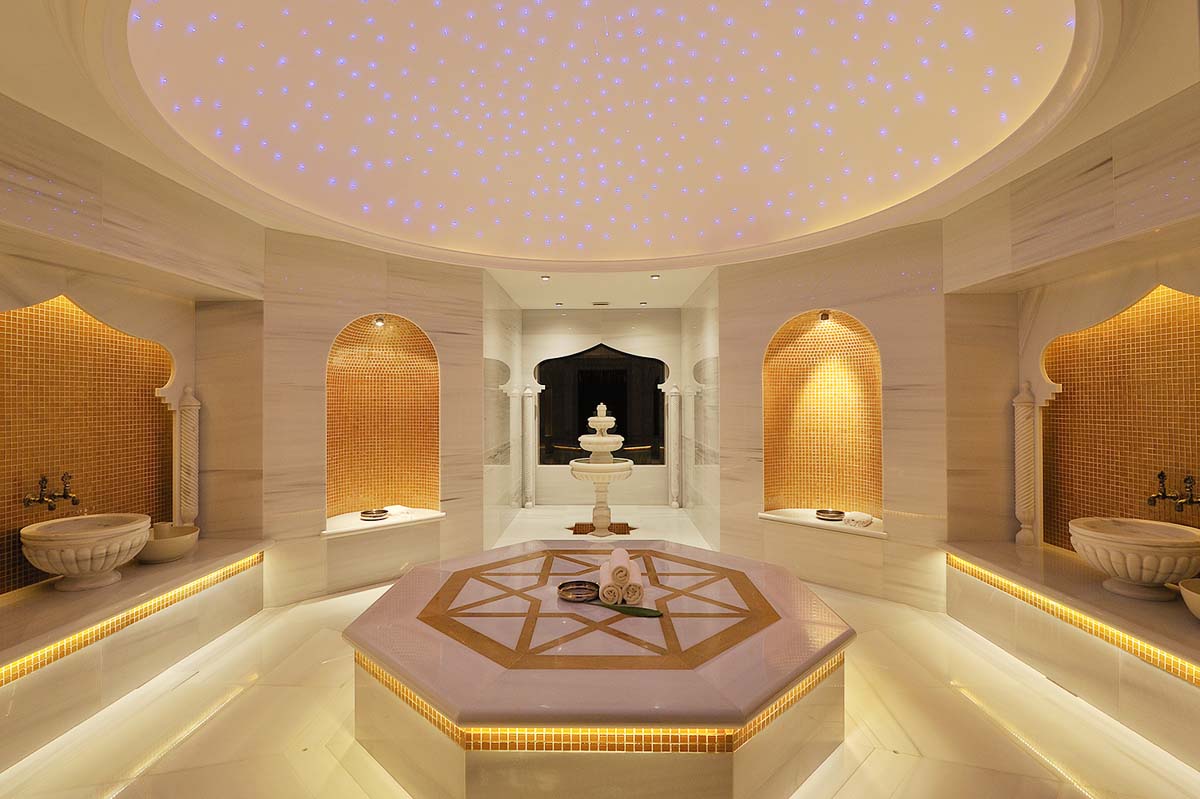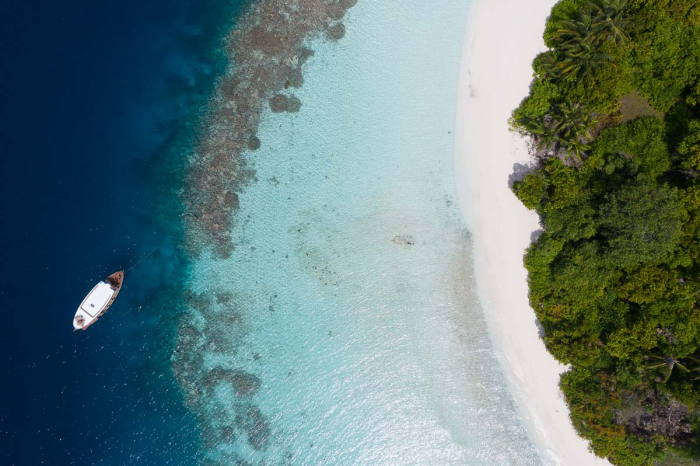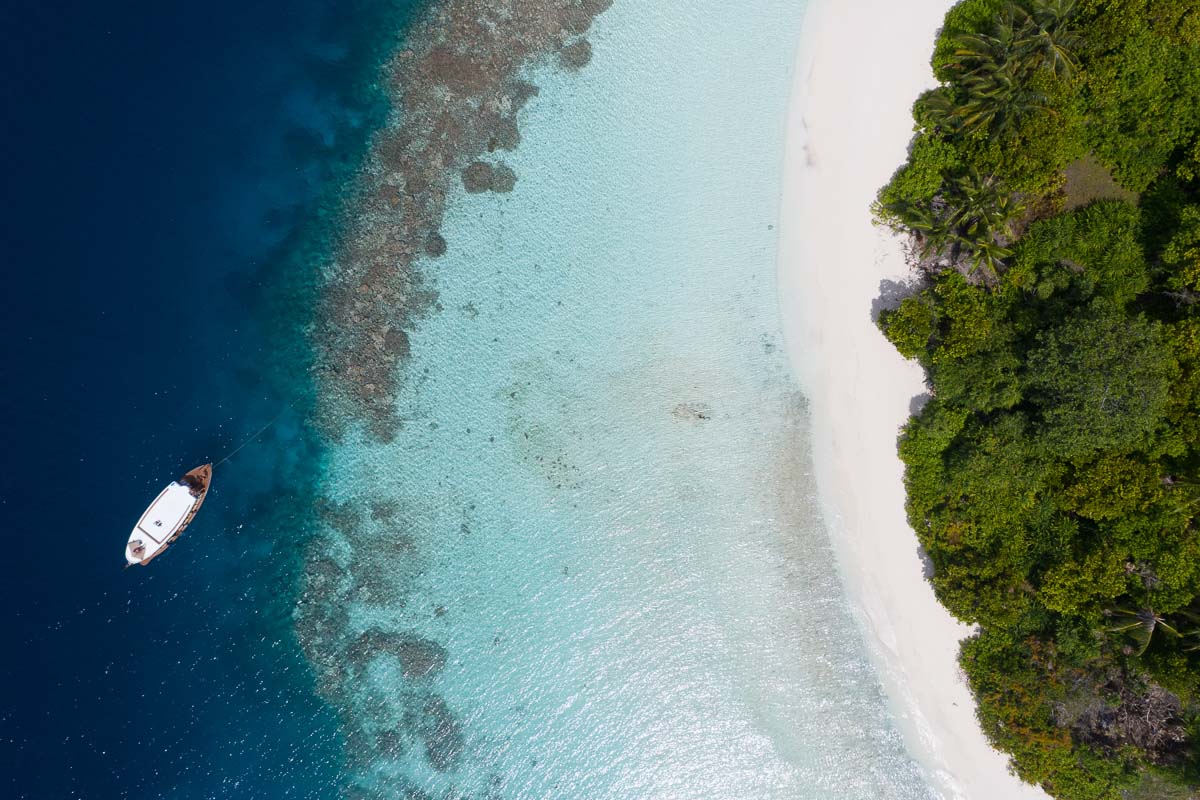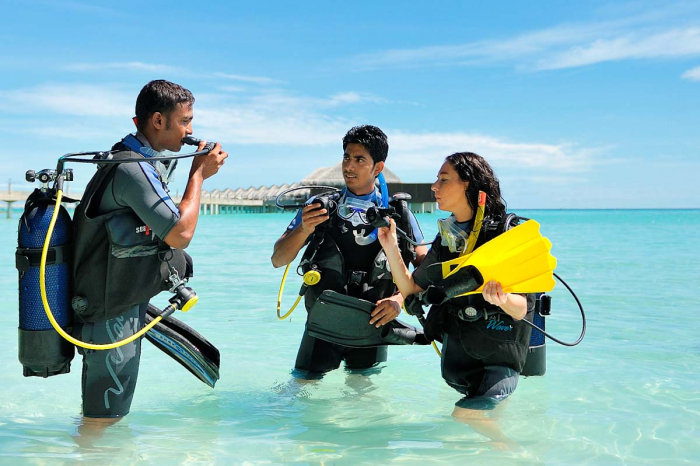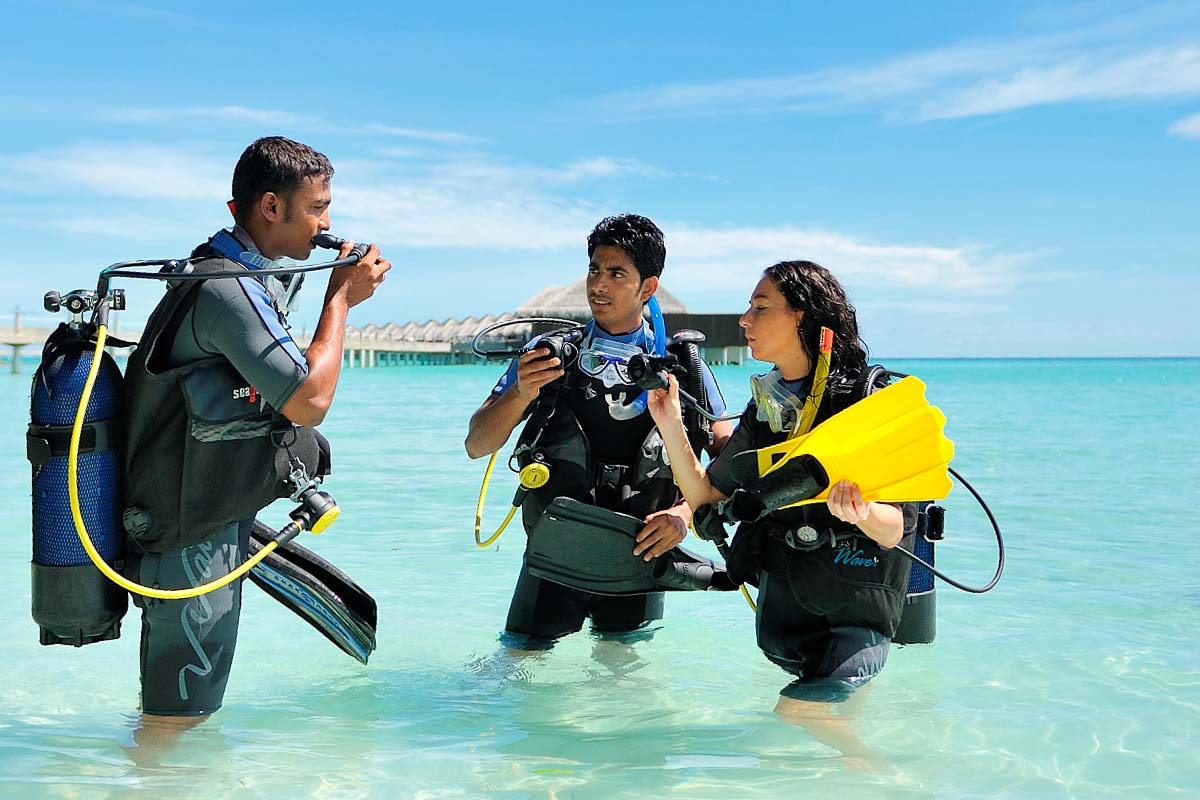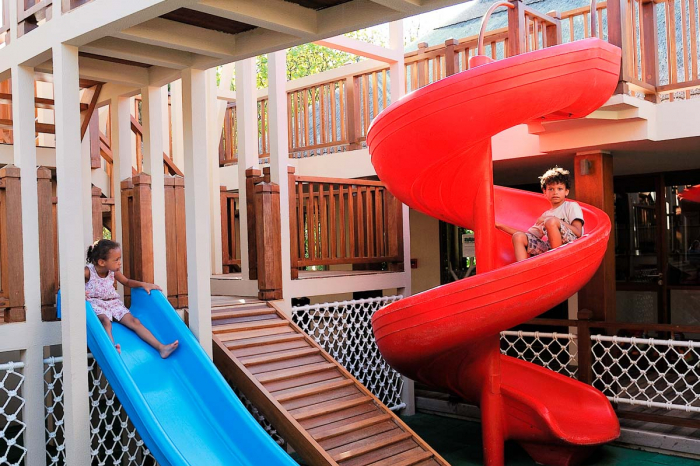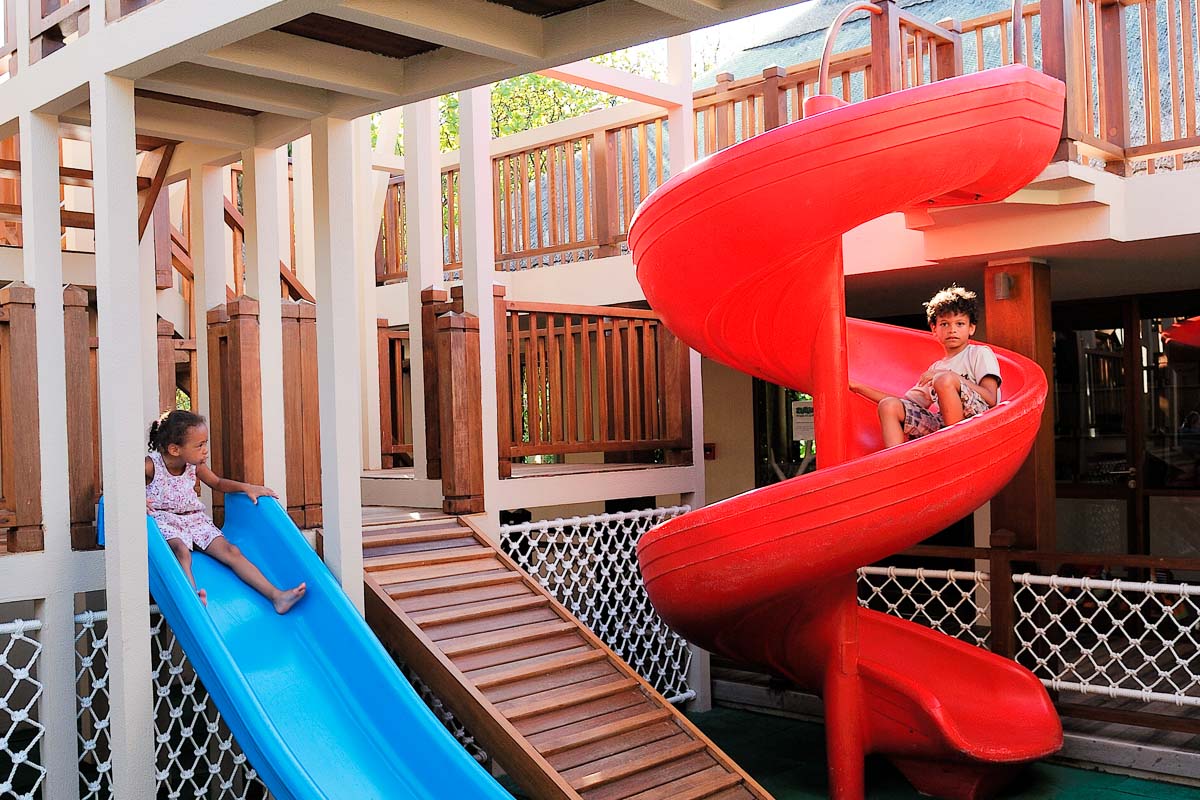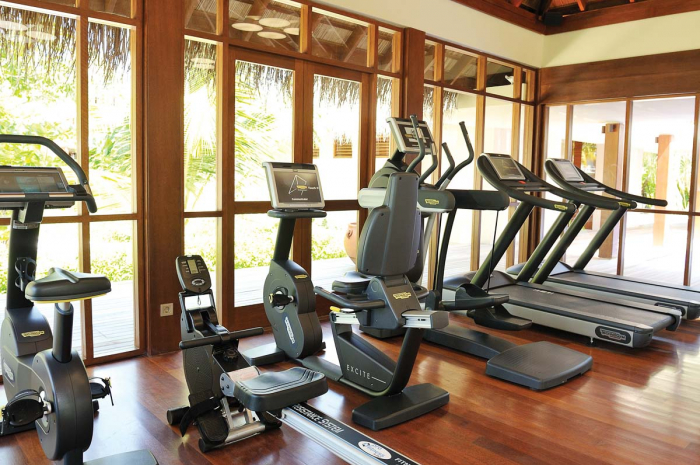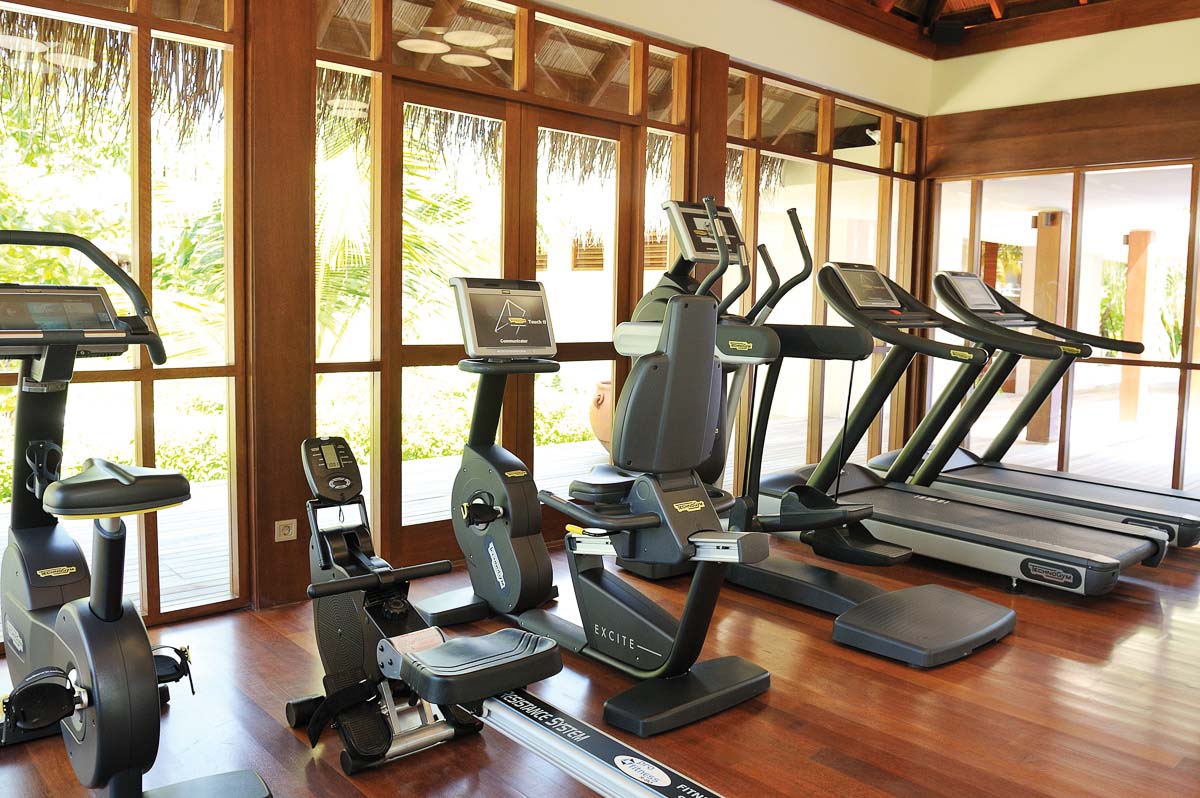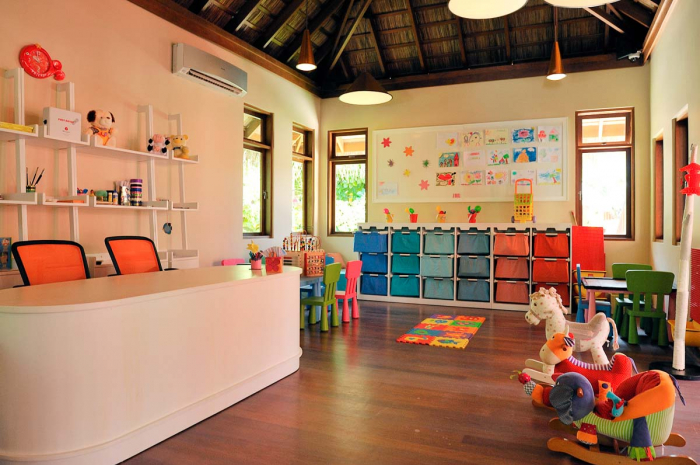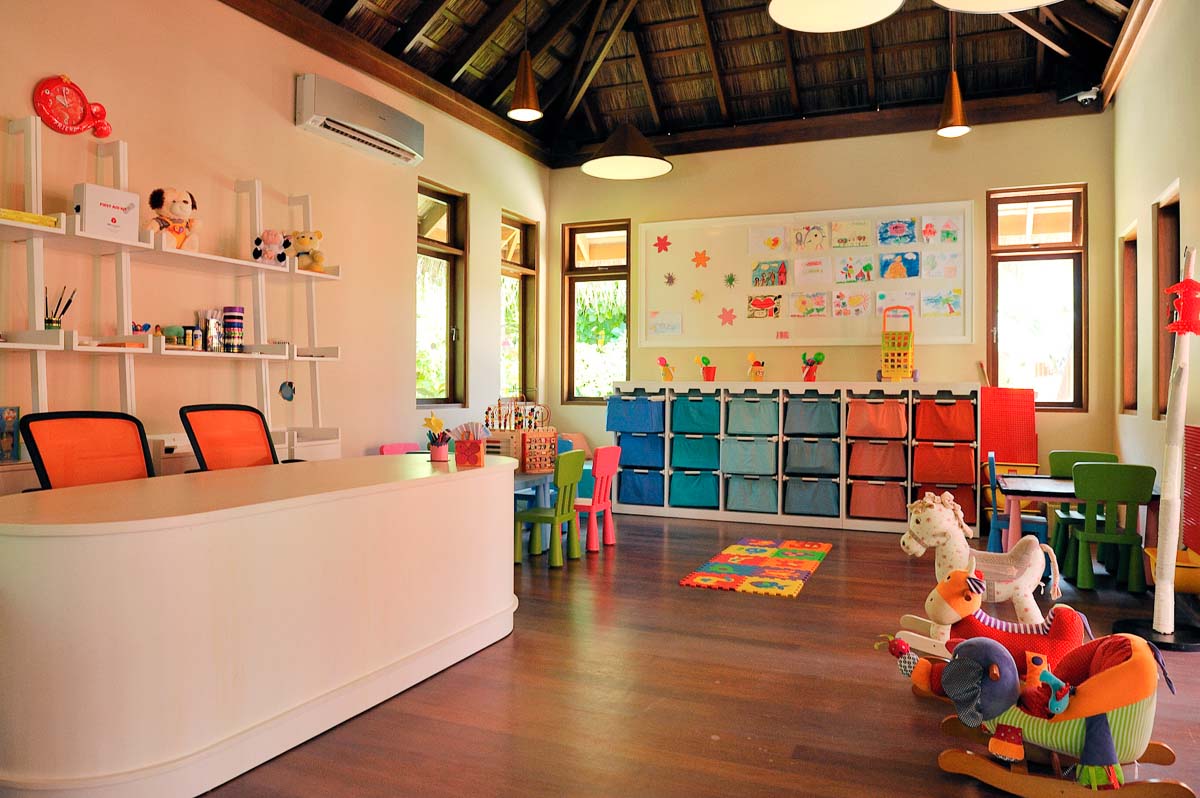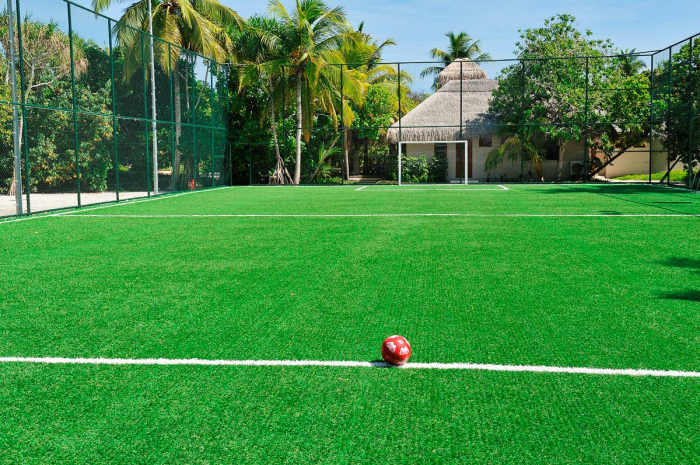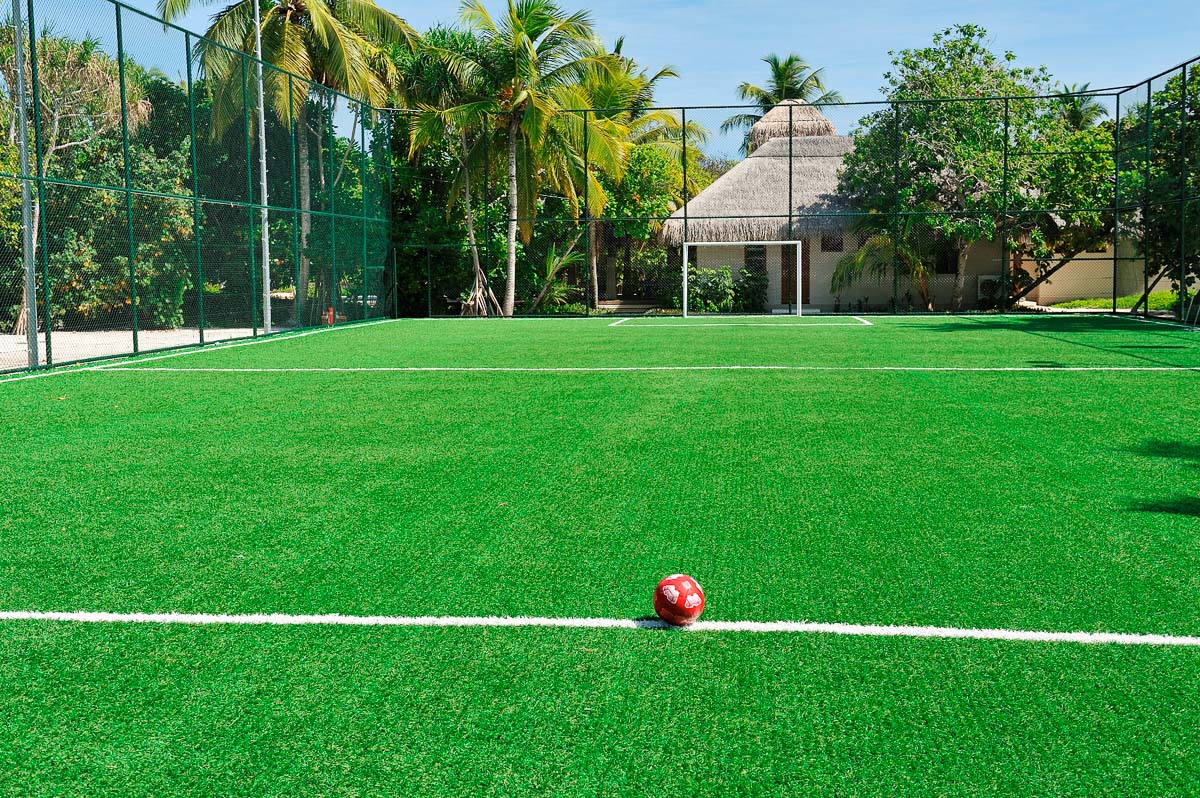 Overview
Pristine and uncrowded dive sites in the remote Huvadhoo Atoll
Unique spa services including a vichy shower and Turkish hammam
Family-friendly facilities including kids' club and activities for children
Enjoy fine dining experiences, ideal for discerning guests
If you're looking for a luxurious experience in a remote atoll, Ayada Maldives is guaranteed to deliver. This exclusive private island resort includes premium indulgences and convenient creature comforts, making for an ideal base from which to explore the remote Huvadhoo Atoll. You'll have the chance to dive secluded sites in search of sharks, descend into refined relaxation with some of the Maldives' finest spa facilities, and lose yourself to a whole host of recreational pastimes. And, with more elegant eateries than there are days of the week, you're sure to find the perfect cuisine to accompany each activity.
---
---
Amenities
---
About
About Ayada Maldives
Located on a beautiful private island in Huvadhoo, with pristine beaches and lush tropical greenery, Ayada Maldives offers a truly luxurious retreat combined with a genuine Maldivian style. Accessed via a domestic flight followed by a speedboat trip to the island itself, this resort delivers peace and seclusion, without another resort or tour group in sight. As a result of the atoll's idyllic isolation, the waters here have remained more or less pristine, offering a selection of world-class surf breaks and scuba diving experiences, including close encounters with different shark species.
Ayada Maldives offers an extensive list of excursions that will showcase the finest and most authentic Maldivian experiences. Ranging from sunset cruises and uninhabited island adventures to scuba diving above secret reefs and current-swept channels, all excursions are undertaken under the care of experienced and personable team members - allowing guests to relax and make memories that will last for a lifetime. Plus, this resort's wide range of restaurants, large villas with private infinity pools, and multiple award-winning AySpa make it an excellent choice for even the most discerning of guests. 
Explore the resort
Ayada Maldives' eight dining outlets each offer a different cuisine and unique dining experience, including Teppanyaki, Mediterranean fine dining, Turkish tea and coffee, and Asian street-food flavours. Each restaurant uses fresh organic ingredients from the resort's own garden and other local farms, making each meal all the more authentic and delicious. Guests can even head to Ile de Joie, the charming overwater cheese and wine cellar for a truly distinguished experience. No matter where you decide to dine, all of your meals will be chef-prepared and served in luxurious surroundings, or in the comfort of your secluded suite or villa.
If you're in the mood for relaxation, Ayada's award-winning AySpa which offers the Maldives' first vichy shower rooms and a private Turkish hammam. The AyClub is located at the heart of the island with a tennis court, football ground, volleyball court, gym, jogging track, and yoga studio. water chess and PlayStation. A games hall can also be found here and is equipped with a PS4, table tennis, billiards, table football, and darts. If you're up for a bit of adventure, give some watersports a try including surfing, wakeboarding, snorkelling, jet-skiing, and more. 
Diving from Ayada Maldives
Ayada Maldives dive centre is operated by Dive Kingdom, one of the most experienced scuba diving company in the Maldives. Their international team of expert instructors and guides offer a variety of PADI courses from beginner to pro, and day and nighttime diving trips throughout the atoll. Whether you're newly certified or have years of diving experience, you'll love this dive centre's concierge-style training and guiding, well-maintained top of the line rental gear, and custom powerboats specially outfitted for snorkelling and scuba diving. Dive Kingdom also offers courses for children as young as eight years old.
Huvadhoo is one of the most remote atolls in the country, with unspoilt dive sites and hardly another group in sight. This region is ideal for beginners, thanks to its calm surface conditions, mild currents, and excellent visibility. But, dive sites in the area offer something special for explorers of all skill and experience levels, with thriving reefs, steep walls, and plenty of marine life including sharks and turtles. More adventurous divers can head to the atoll's outer reefs and channels, home to current swept channels, and cleaning stations where bigger species patiently wait their turn for a scrub-down.
---
Top tips
Some of the best surf breaks in the Maldives are found near this resort and rental boards are available. Surf boards over seven-foot cannot be taken on domestic flights.
The Kids' Club is complete with a pool, nanny room, and a playground with a jungle gym. All activities and services are complimentary for children above the age of four.
Plan at least one dry day for enjoying the spa's salon treatments, massage therapies, Turkish bath, and well-appointed post-treatment relaxation area. 
Be sure to keep a camera handy during your domestic flight and speedboat transfer to the resort. You'll be cruising over some of the Maldives most stunning scenery!
Don't forget to pack lightweight clothing, comfortable walking shoes, and plenty of sun protection for exploring the island's jungle paths and secluded stretches of sand. 
Conservation
Ayada Maldives is dedicated to preserving the local ecosystem, and the resort's daily operations reflect this ongoing commitment. An onsite reverse osmosis plant is used to bottle fresh, plastic-free drinking water for guest use and all electrical and air conditioning systems are newly updated, using modern environmentally-friendly technology. Biodegradable bags are used for housekeeping, gardening, and in the resort's restaurants and the island's waste is dramatically reduced via composting and in-house water treatment. Ayada Maldives also boasts its own organic garden full of vegetables, herbs and fruits.
Dive Kingdom has partnered with Seamarc to implement a reef-scaping and coral regeneration project, with the goal of developing the resort's own coral nursery and rehabilitation area. As a part of this effort, the island's broken or threatened corals are harvested and attached to portable trays, and then replanted in the ocean. This allows them to re-grow faster, forming new habitats and replenishing the reef. Resort guests can get involved by adopting their own coral for transplantation, and by following Ayada's responsible tourism guidelines to help prevent damage to the underwater ecosystem.
---
Diving
Diving in Huvadhoo Atoll
Healthy corals

Year round

Schooling reef fish

Year round
50-kilometres from its nearest neighbour, the vast Huvadhoo Atoll sits in perfect isolation, far from more developed atolls. Dotted with quintessential coral islets, the atoll's lagoon offers uninterrupted ocean vistas in every direction and plenty of opportunity to feel at one with the water. Huvadhoo's seclusion has helped to maintain its stunning natural beauty - including mangrove-lined bays and bewitching surf breaks. Beneath the waves lie scores of coral reefs, current-swept channels, and plenty of dive sites yet to be discovered. And with 13 different shark species regularly sighted, Huvadhoo is a dream destination for adventurous divers.