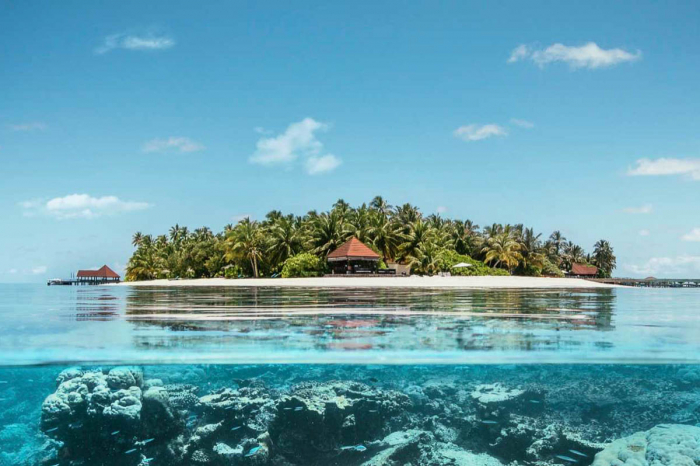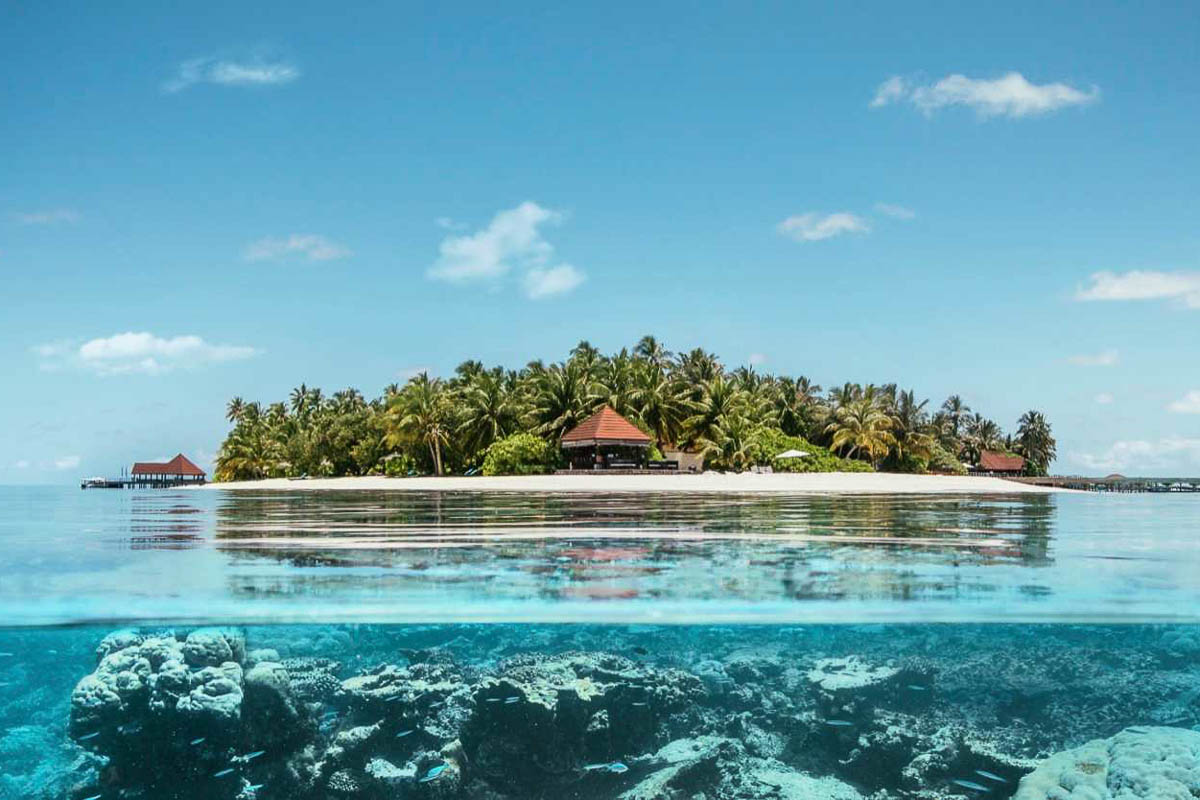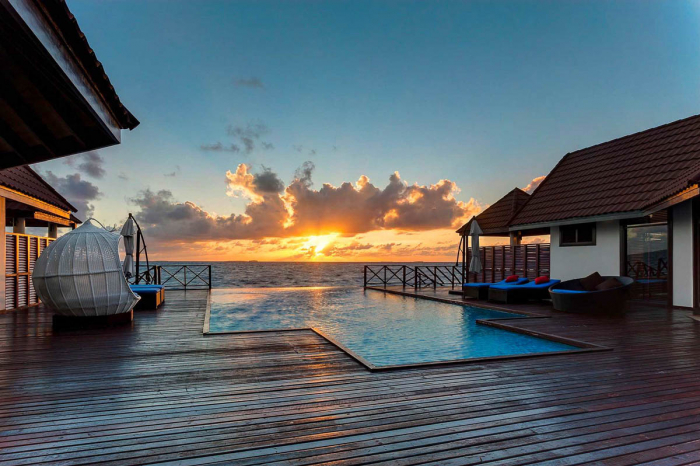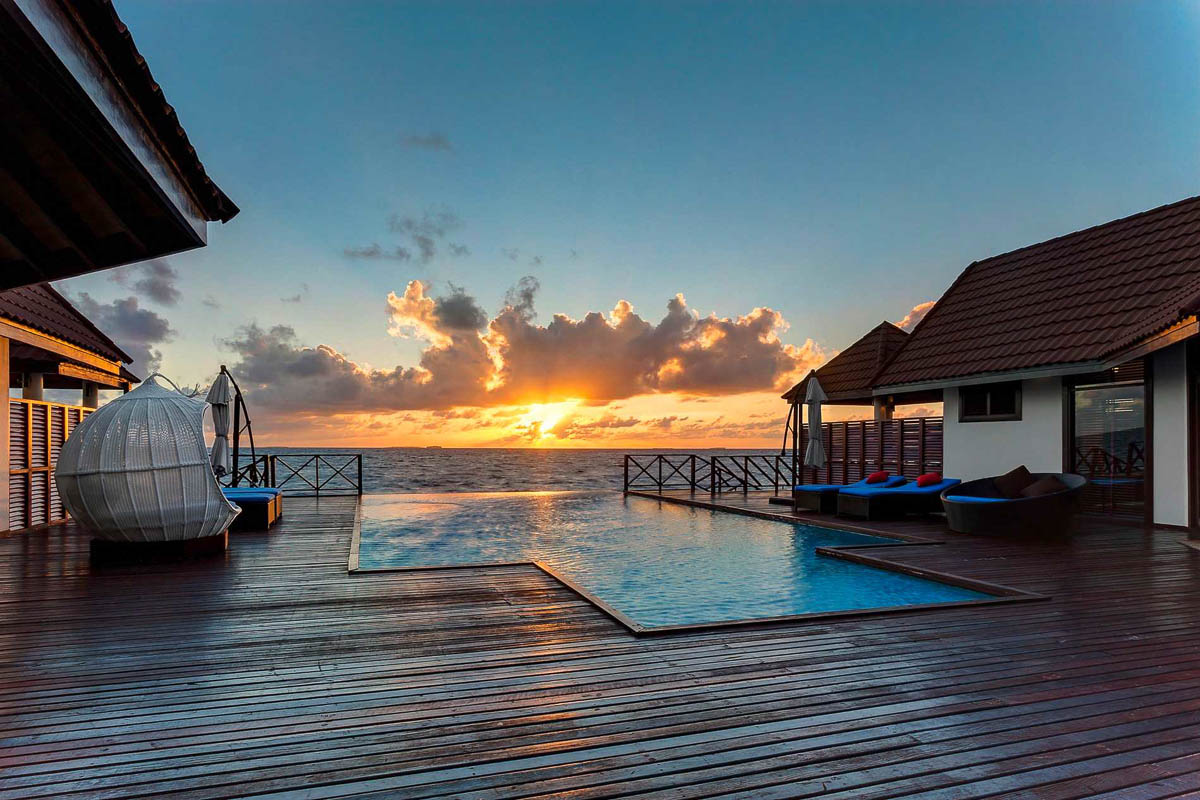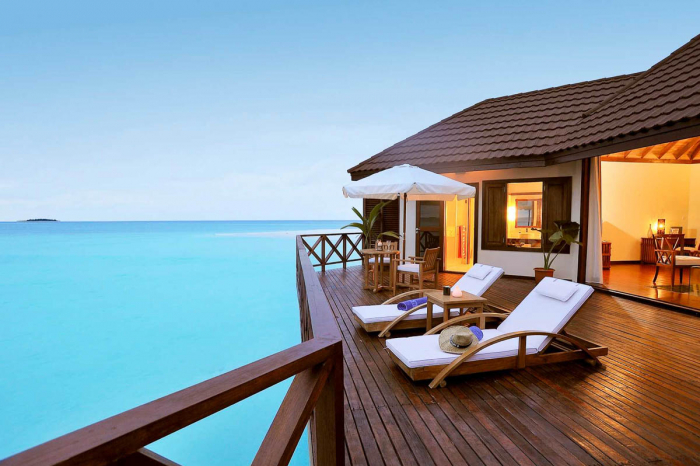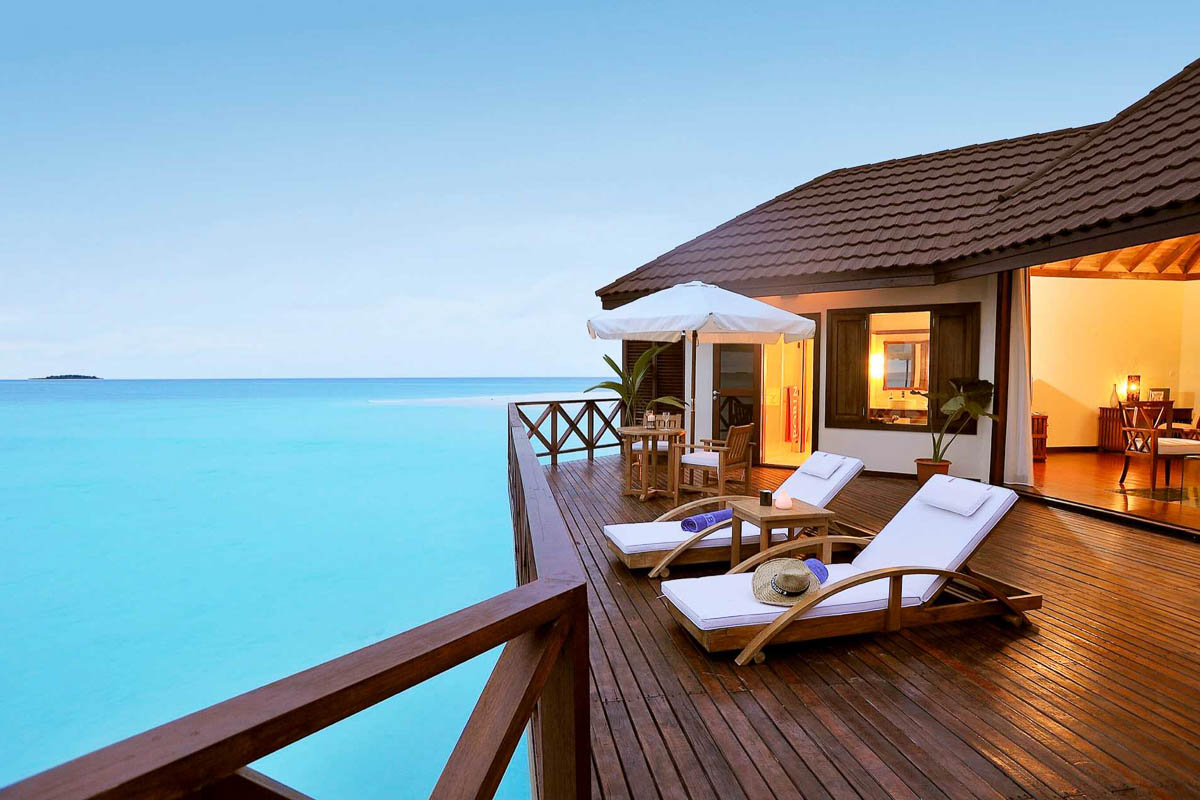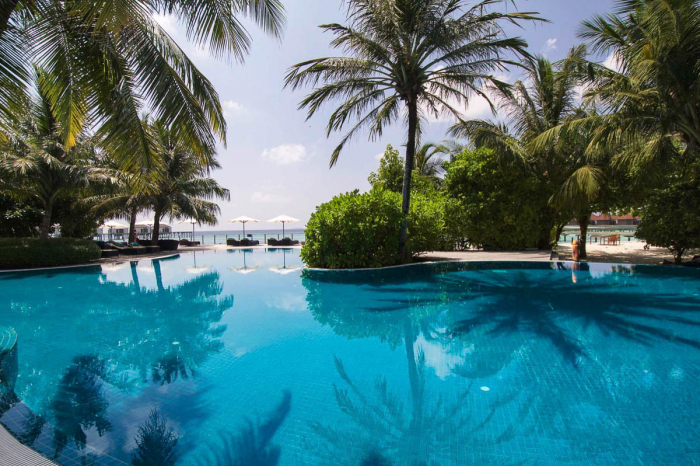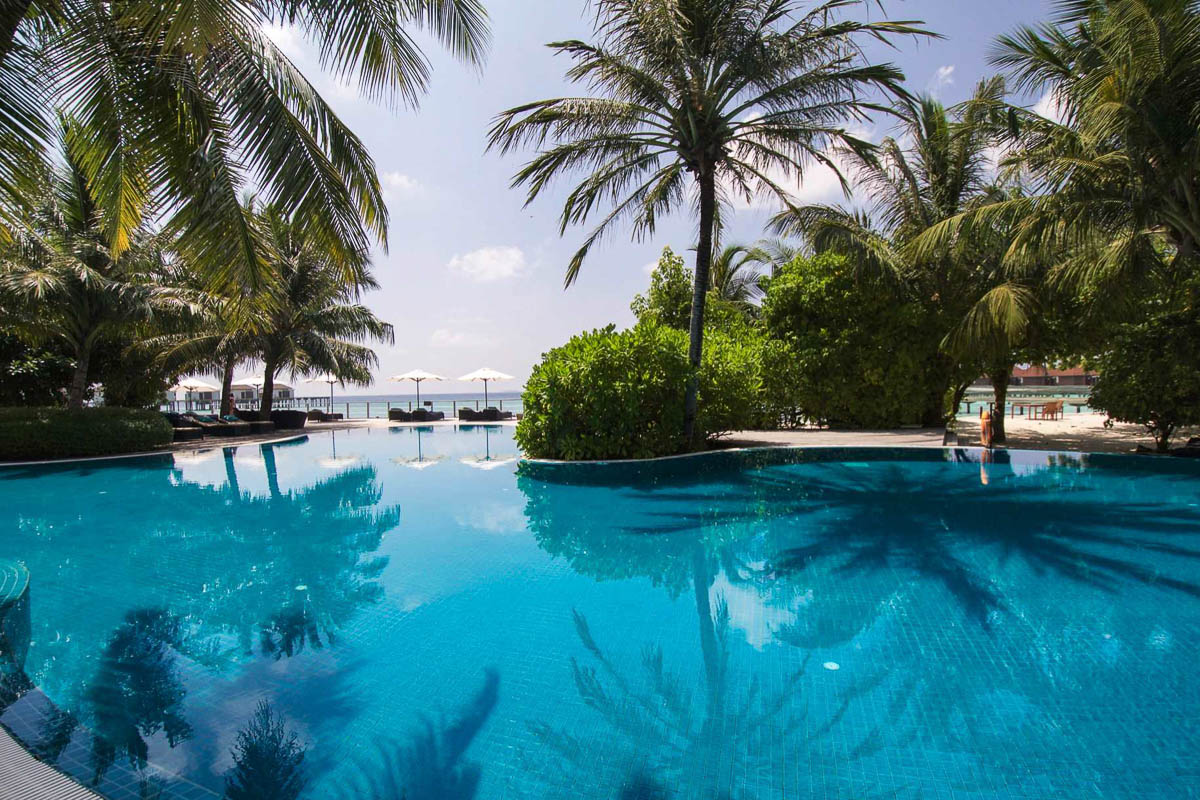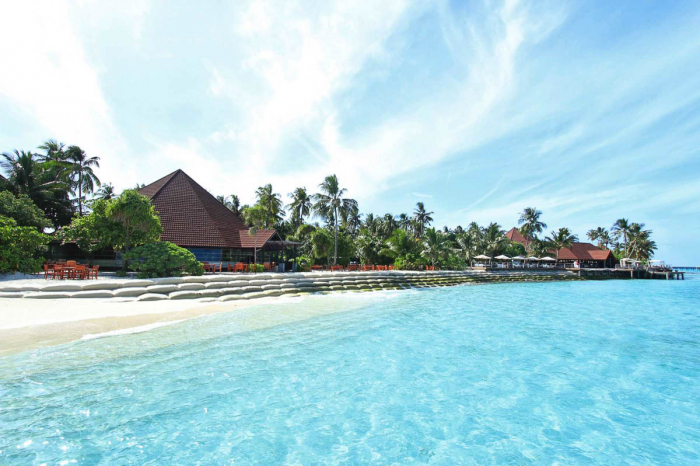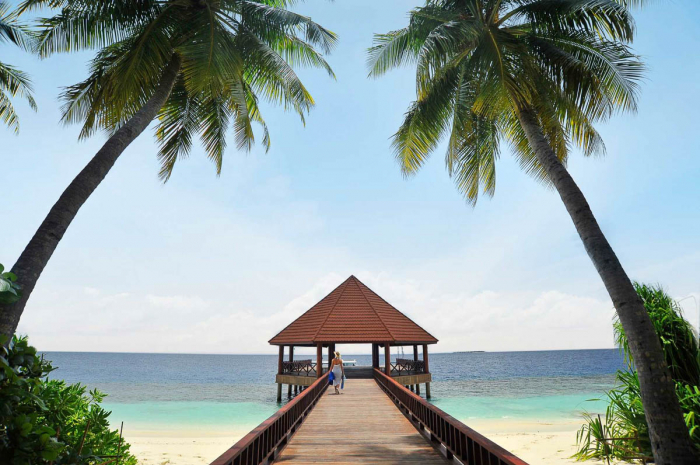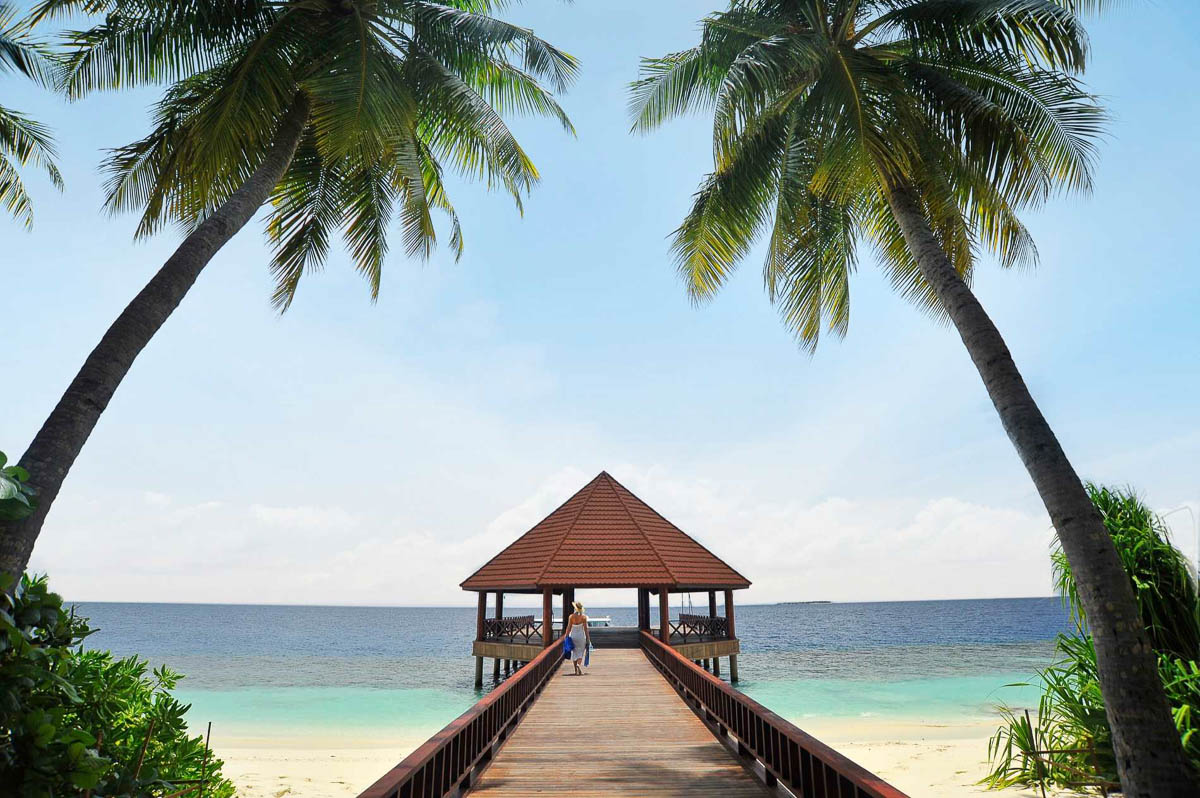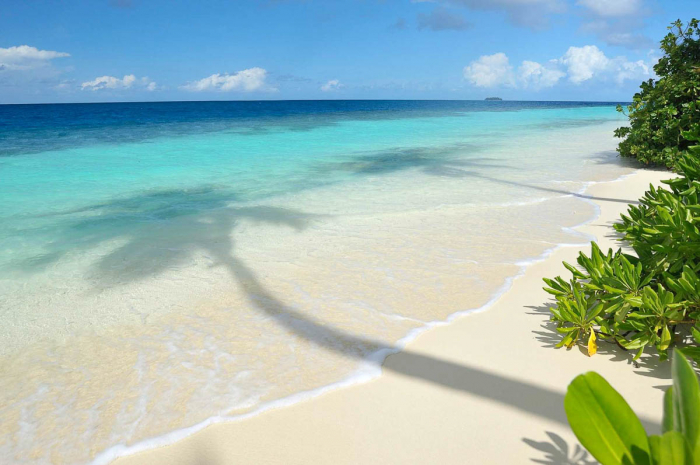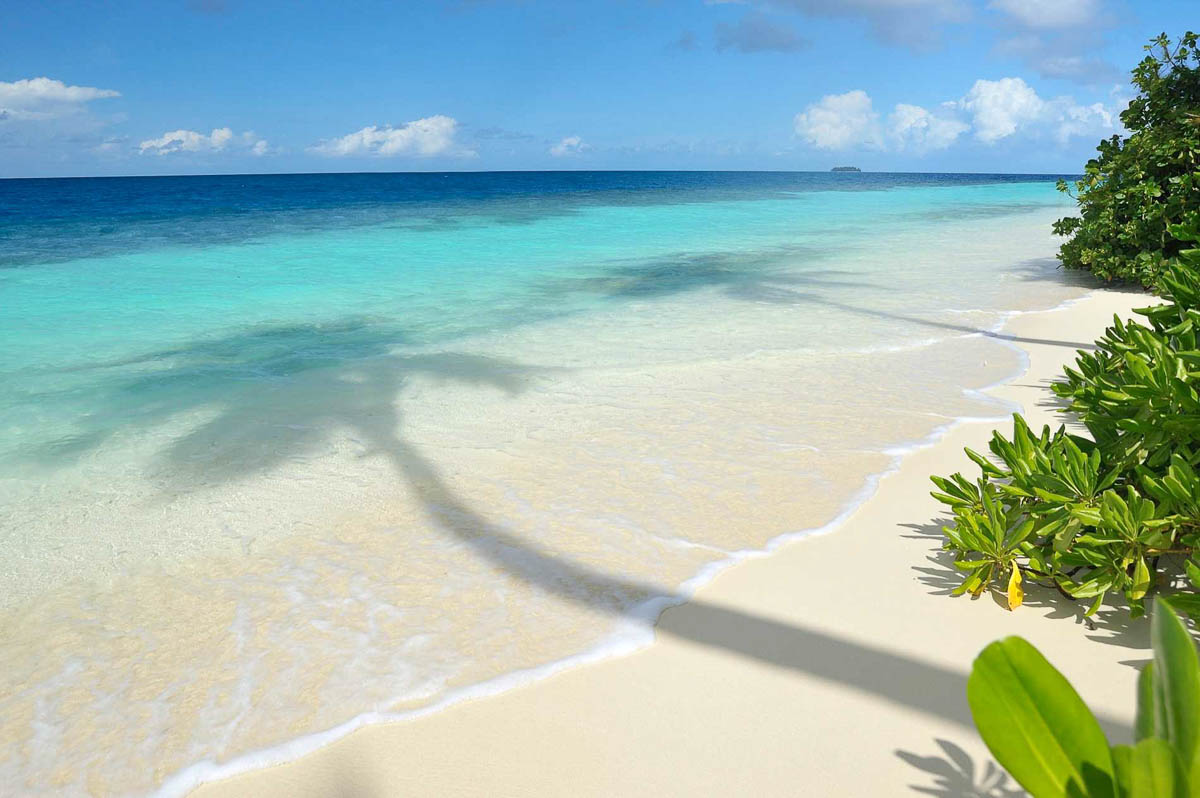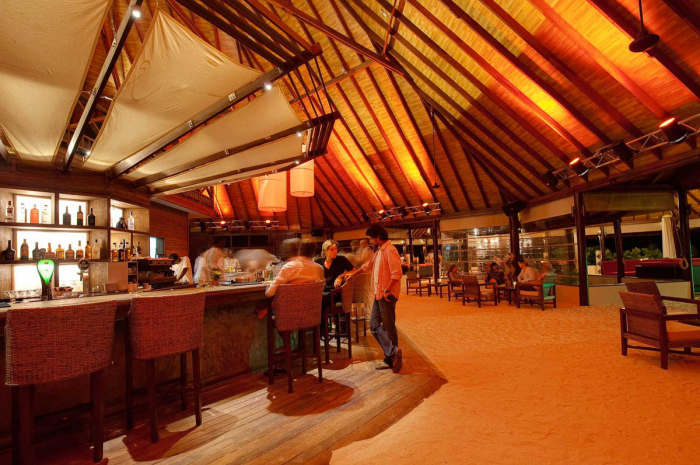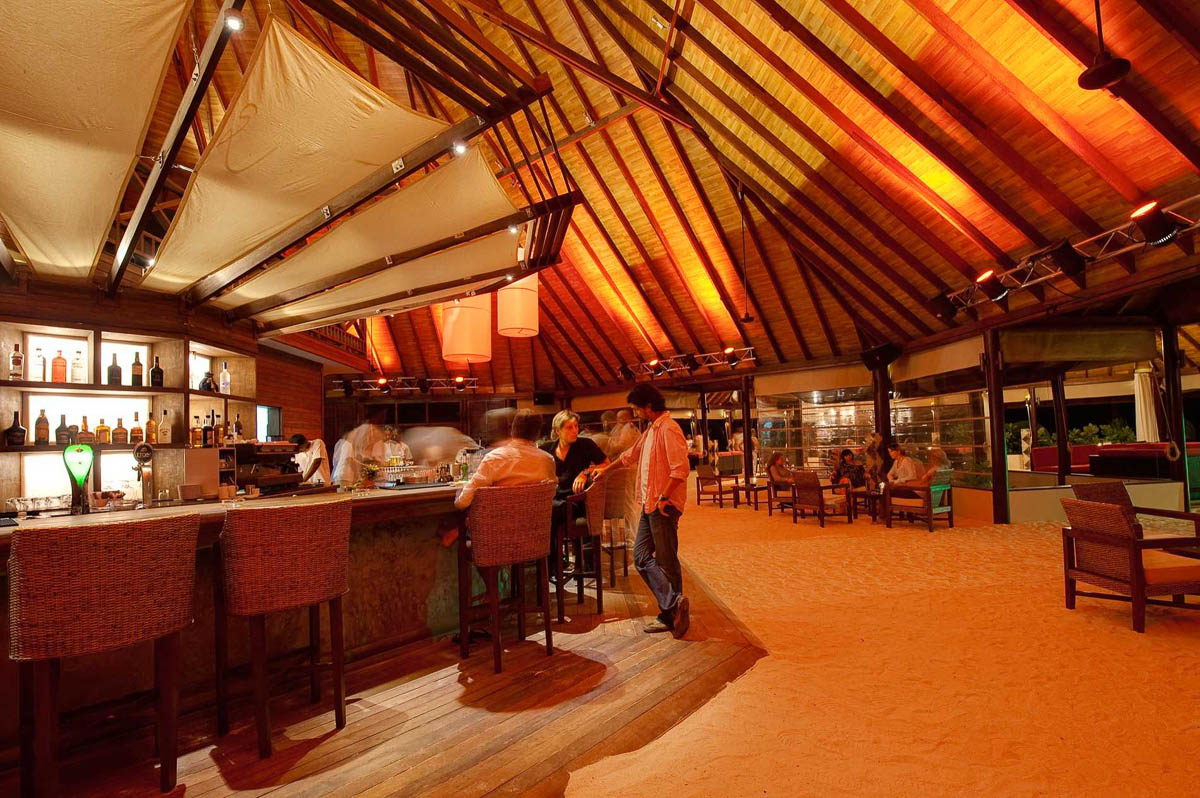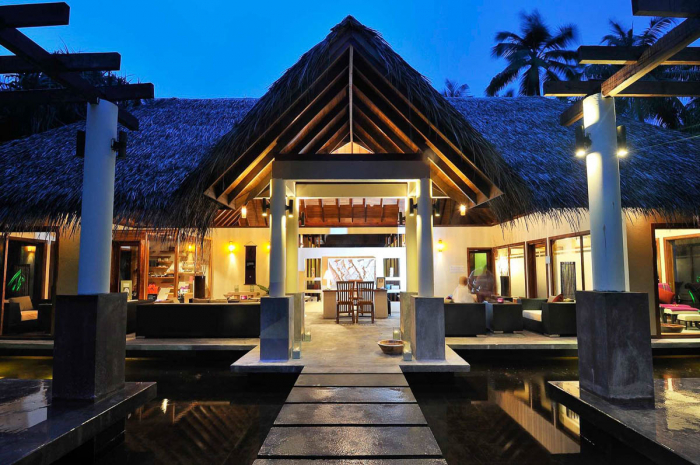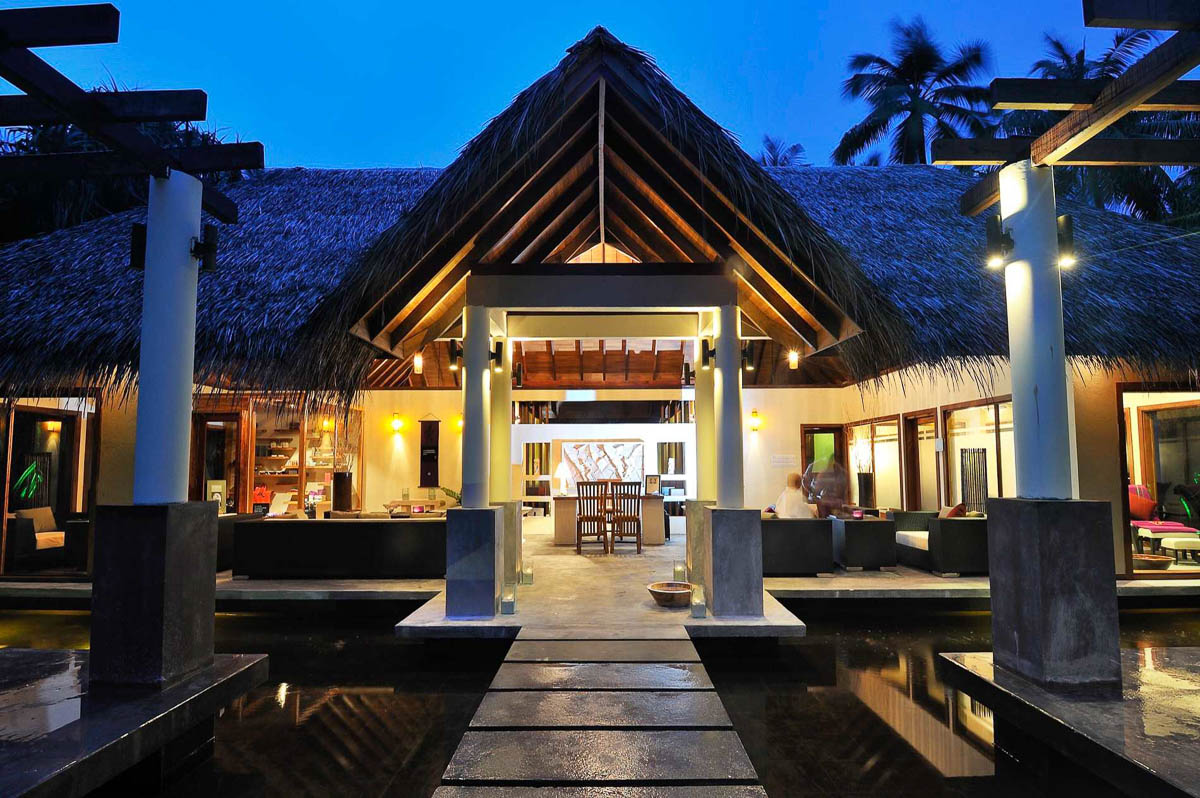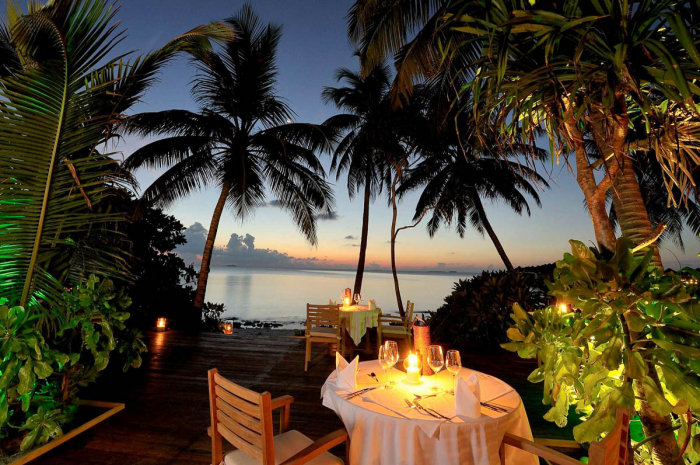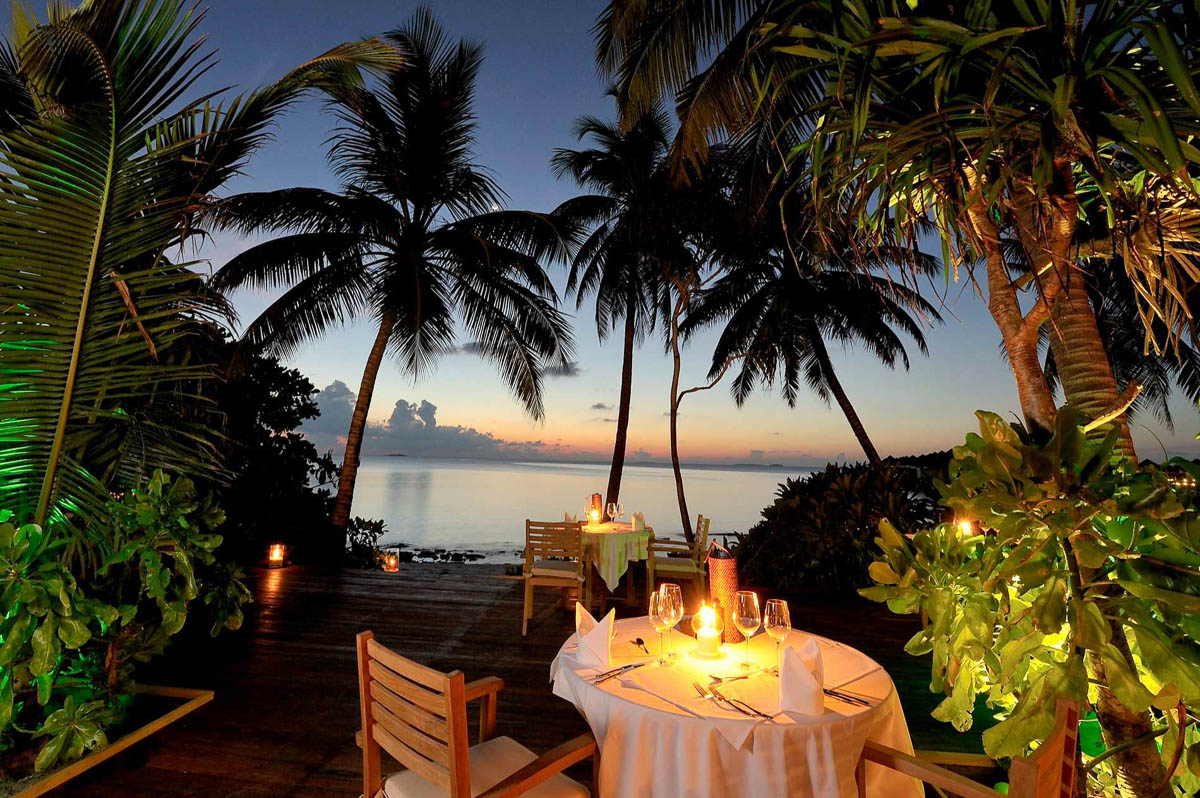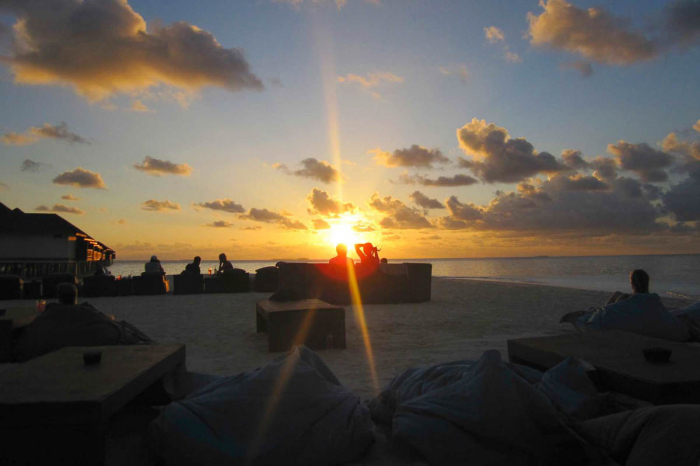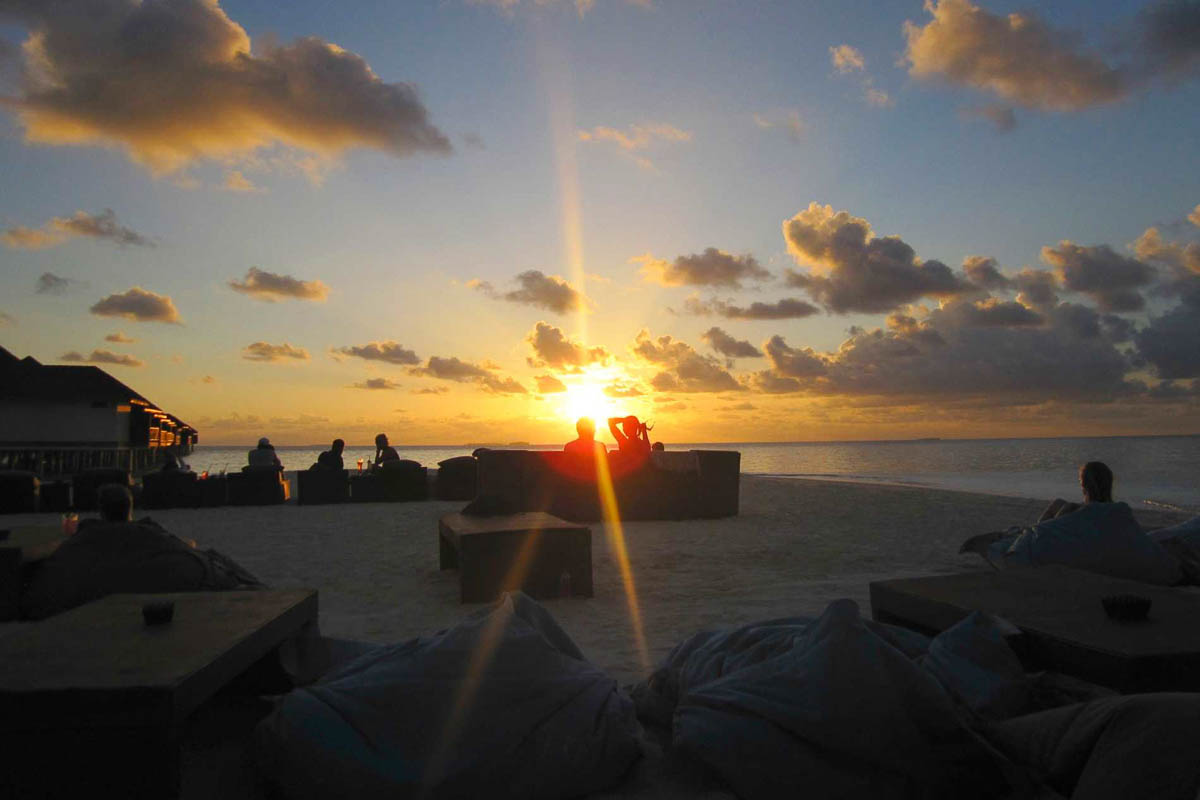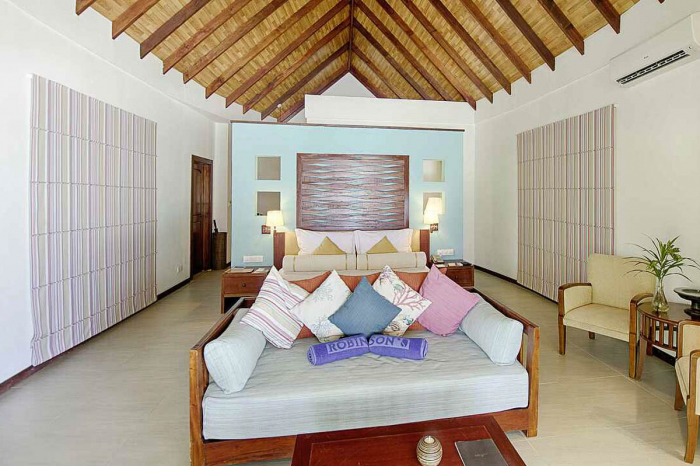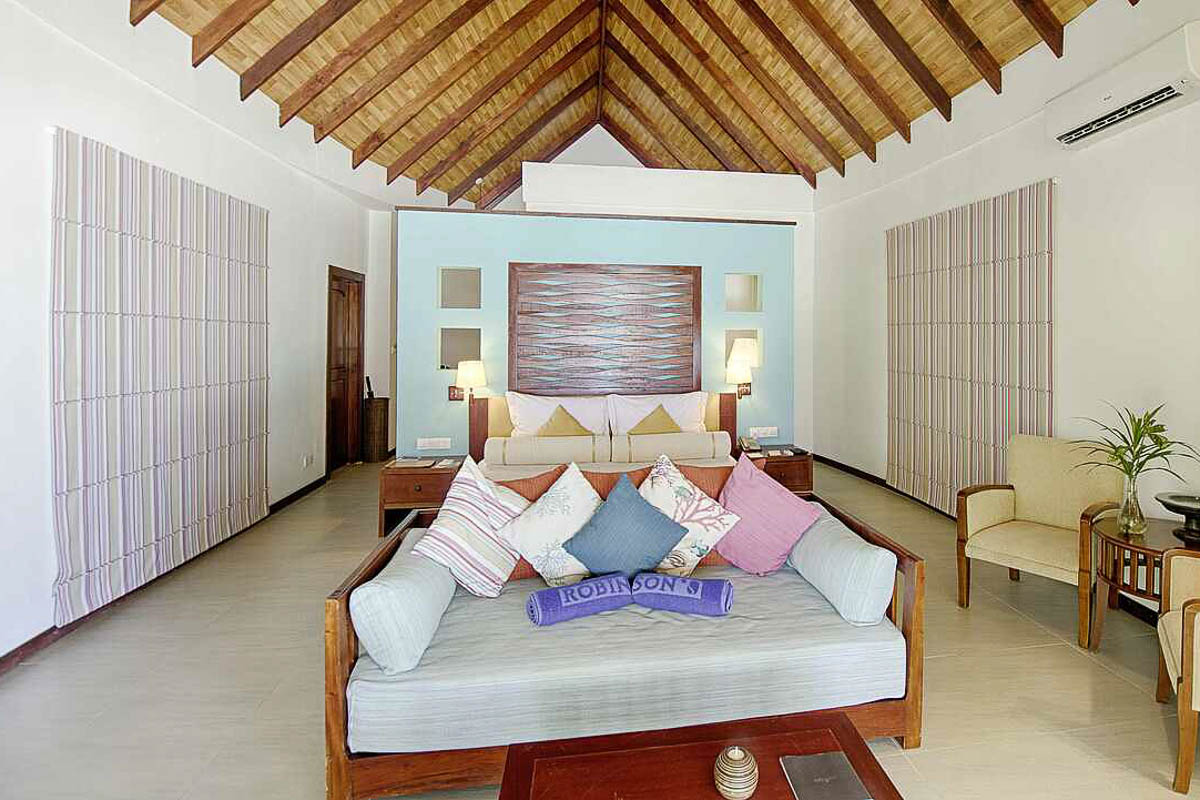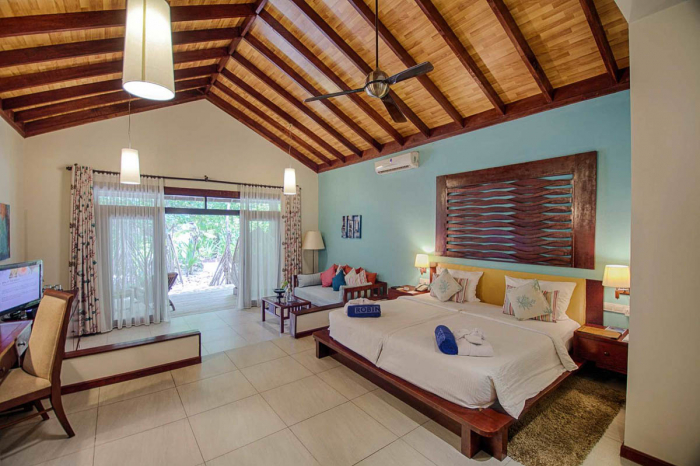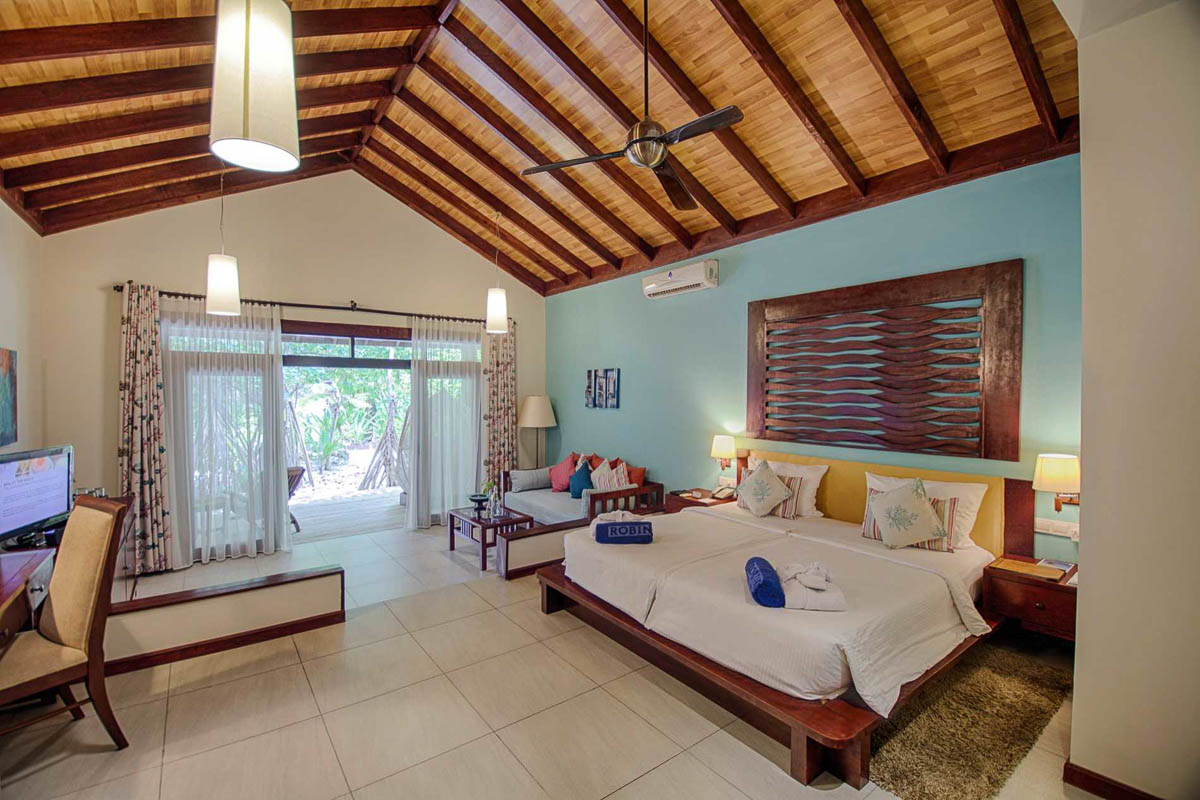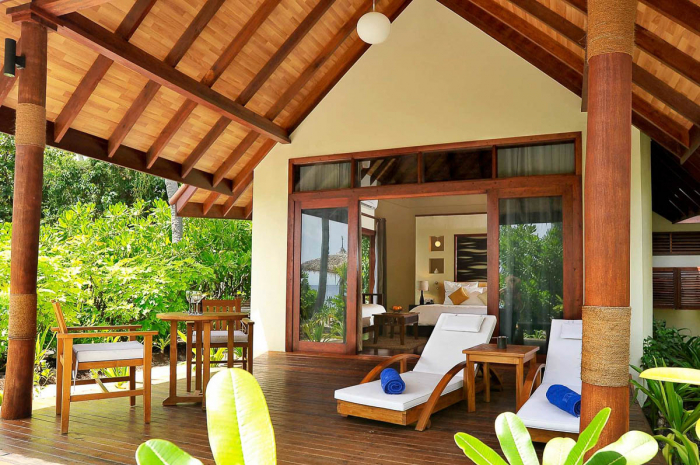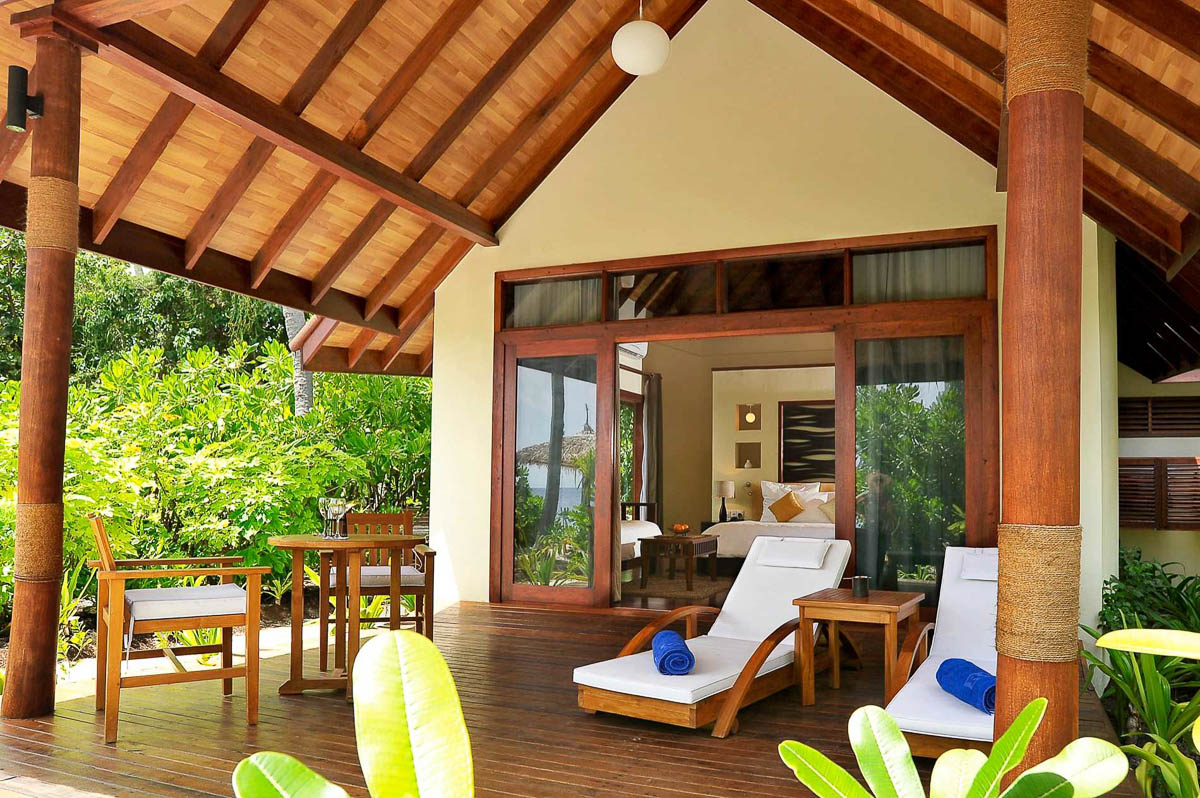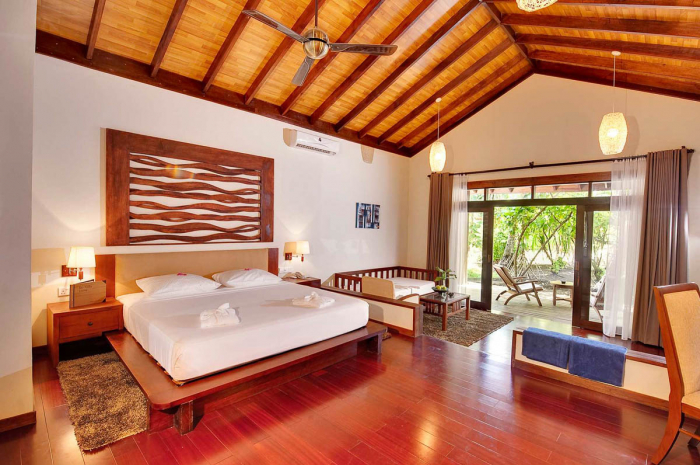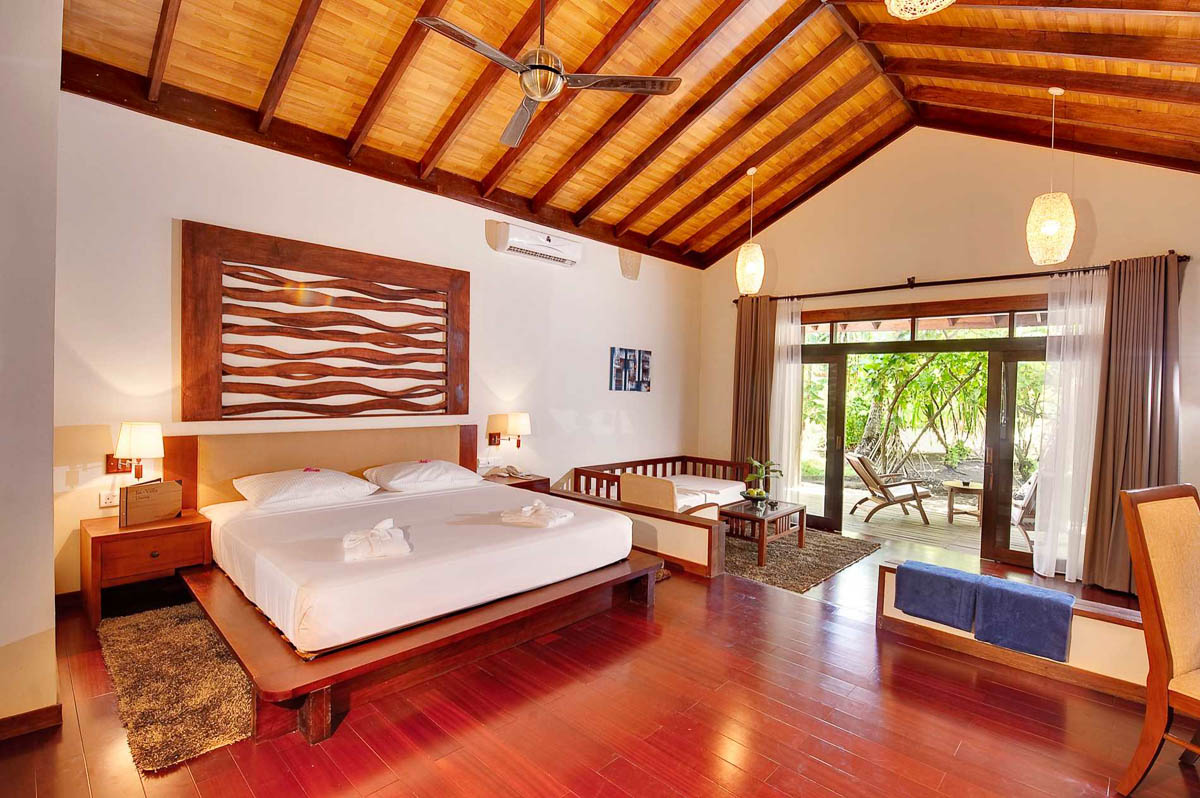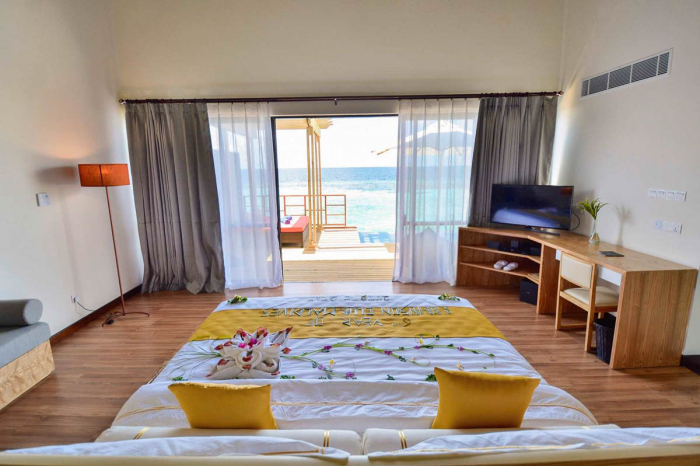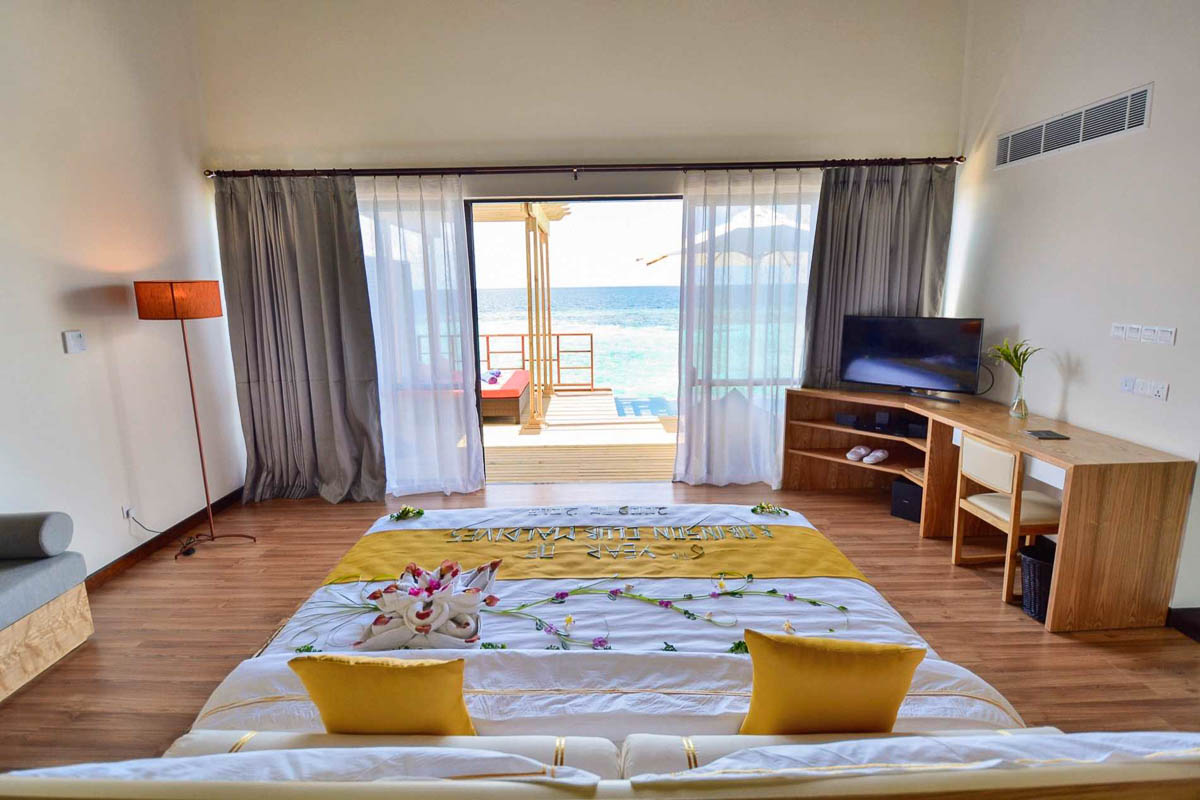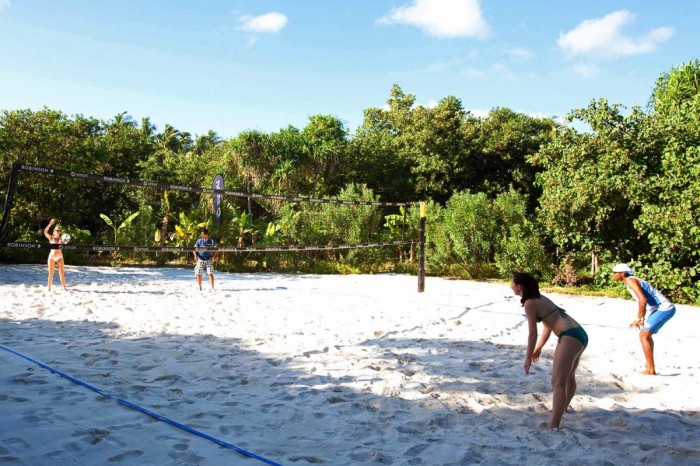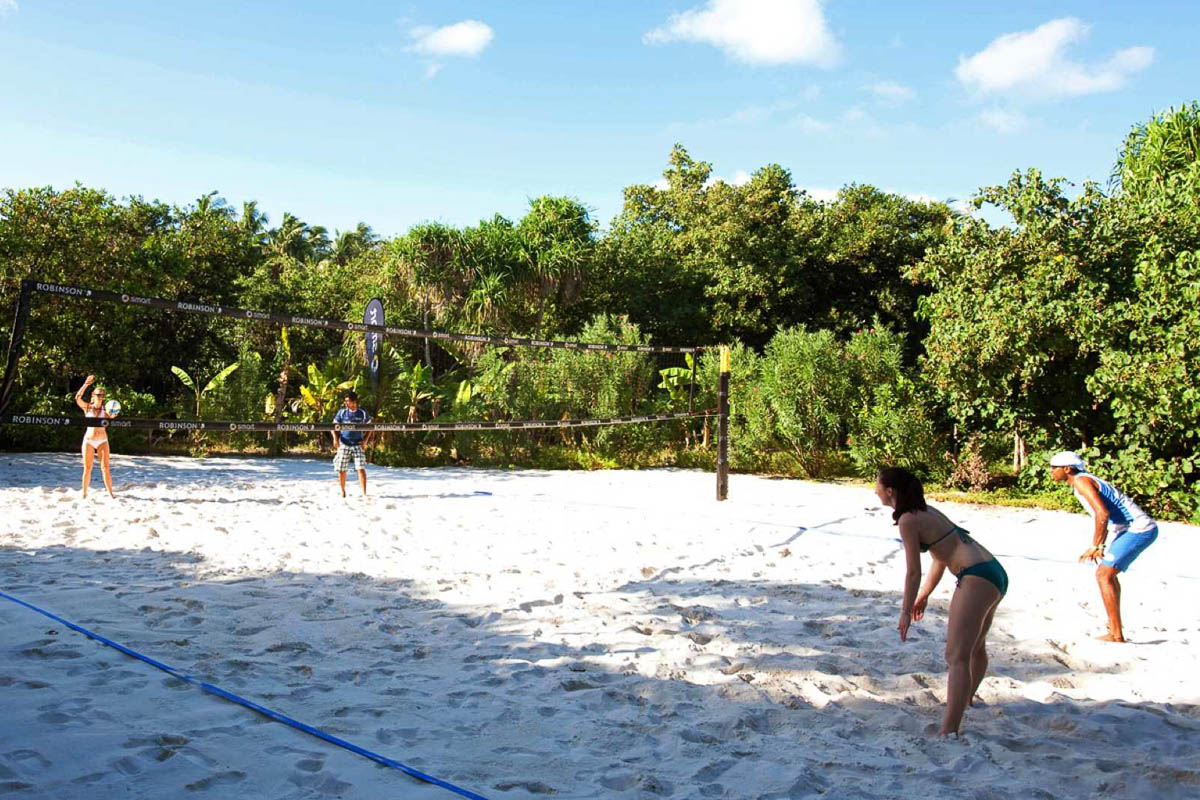 Overview
Adults-only all-inclusive resort, with no under 18s allowed
Enhance your wellness with fitness, spa, and mindfulness facilities
Professional dive centre exploring the remote Huvadhoo Atoll
Feel fully energised thanks to gourmet, health-conscious cuisine
Robinson Maldives is an all-inclusive adults-only private island retreat in remote Huvadhoo Atoll. Combining a stunning natural setting and staggering seclusion with lively entertainment and feel-good health and fitness facilities, this versatile resort offers all things to all guests - including parties, sports, action, and plenty of fun. And, with no under 18s allowed, this resort is perfectly-suited to a sophisticated adult getaway or romantic couples' escape. Throw in an unspoiled house reef just metres from the shore, and extended dive excursions elsewhere in this untouched and under-explored atoll, and you've got yourself the ultimate adults-only Maldivian holiday.
---
---
Amenities
---
About
About Robinson Club Maldives
Robinson Club Maldives is an all-inclusive five-star resort on the island of Funamadua, in the heart of Huvadhoo Atoll. Located about 60-kilometres north of the equator in the middle of the Indian ocean, Funamadua Island is surrounded by beautiful blue seas, powder white beaches, and an almost untouched coral reef just 20-metres from shore - all the ingredients for your perfect holiday. The resort is accessed via a 70 minute flight from Male to the local island of Kadhedhoo, followed by a 30 minute speedboat trip to the resort itself.
At Robinson Club Maldives, adults-only means exactly that, with nobody under the age of 18 allowed. As a result, the resort offers an inviting and sophisticated environment within which guests can focus on themselves and their loved one, indulge in peace and relaxation, and enjoy exceptional culinary trends. But sophisticated certainly doesn't mean dull, and those who love a lively atmosphere will appreciate this resort's diverse programme of adult-oriented entertainment and events that take place every day. Plus, guests will have access to a full suite of wellness facilities, from meditation and spa treatments to personal fitness facilities and nutrition-conscious cuisine.
Explore the resort
When it comes to food, Robinson Maldives doesn't settle for anything less than the highest quality and the freshest produce. Try new, delicious dishes every day in two restaurants with a focus on gourmet, nutrition-conscious cuisine designed with the latest diet trends in mind. Guests will also find three bars spread around the resort, including a bar by the freeform swimming pool and the perfectly-positioned sundowner bar. Once a week, Robinson Maldives also organises a glamorous gala evening with culinary delicacies and selected cocktails. And, every fortnight, the resort hosts a 'tasteJAM' with food carts and music, as well as a fortnightly festive Hawaiian-style sunset celebration with dinner buffets.
Guests at Robinson Maldives can bring out their competitive side with a variety of beach-based sports including volleyball, soccer, and even tennis. The resort also features a wide range of wellness facilities to help guests unwind, including Balinese and Ayurvedic treatments in the spa, as well as saunas, yoga, and guided meditation. Hot iron, body-styling, and aquafit fitness classes are also available, and personal fitness programmes can be organised at an additional cost. To beat the heat, head to the watersports centre to take part in windsurfing, catamaran sailing, paddleboarding, waterskiing, kite surfing, and snorkelling on the house reef.
Diving from Robinson Club Maldives
Robinson Club Maldives is a genuine scuba diving haven with an exceptional house reef just metres from the shore and one of the Maldives' largest, deepest, and least explored lagoons beyond.  The professionally-run SSI dive centre ensures the highest standards of safety, providing well-maintained Scubapro rental gear and nitrox fills adding extra peace of mind. And, of course, the resort's dive boats are fully-equipped with oxygen cylinders, first aid kits, and radios.
The sparsely populated Huvadhoo Atoll is home to some of the richest marine life in the Maldives, and the huge lagoon offers plenty of exploration and unbelievable underwater encounters. Thanks to the atoll's impressive size, there's a wide array of dive sites waiting to be explored here, meaning divers of all experience levels will find something to enjoy. Swathes of the deep inner lagoon remain remarkably under-explored, while the current swept walls and channels play host to some 13 different species of shark.
---
Top tips
This is a predominantly German-speaking resort, but staff are also fluent in English and can conduct dive briefings and training in either language. 
---
Diving
Diving in Huvadhoo Atoll
Healthy corals

Year round

Schooling reef fish

Year round
50-kilometres from its nearest neighbour, the vast Huvadhoo Atoll sits in perfect isolation, far from more developed atolls. Dotted with quintessential coral islets, the atoll's lagoon offers uninterrupted ocean vistas in every direction and plenty of opportunity to feel at one with the water. Huvadhoo's seclusion has helped to maintain its stunning natural beauty - including mangrove-lined bays and bewitching surf breaks. Beneath the waves lie scores of coral reefs, current-swept channels, and plenty of dive sites yet to be discovered. And with 13 different shark species regularly sighted, Huvadhoo is a dream destination for adventurous divers.