Captain Sparrow
Stylish and affordable luxury, plus superior service exploring the Red Sea's top diving
from
$207
/day
per person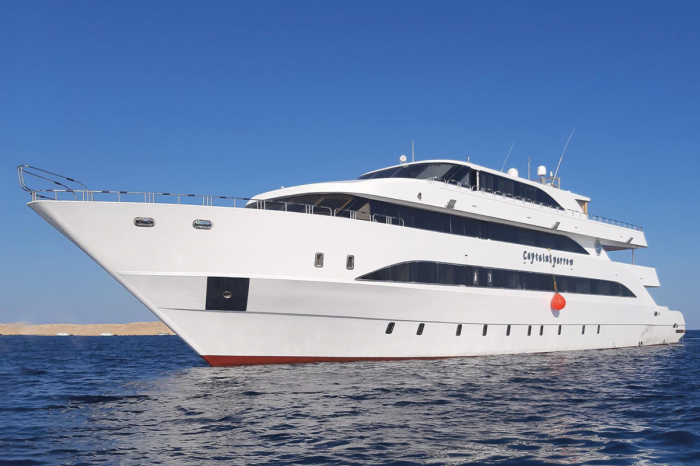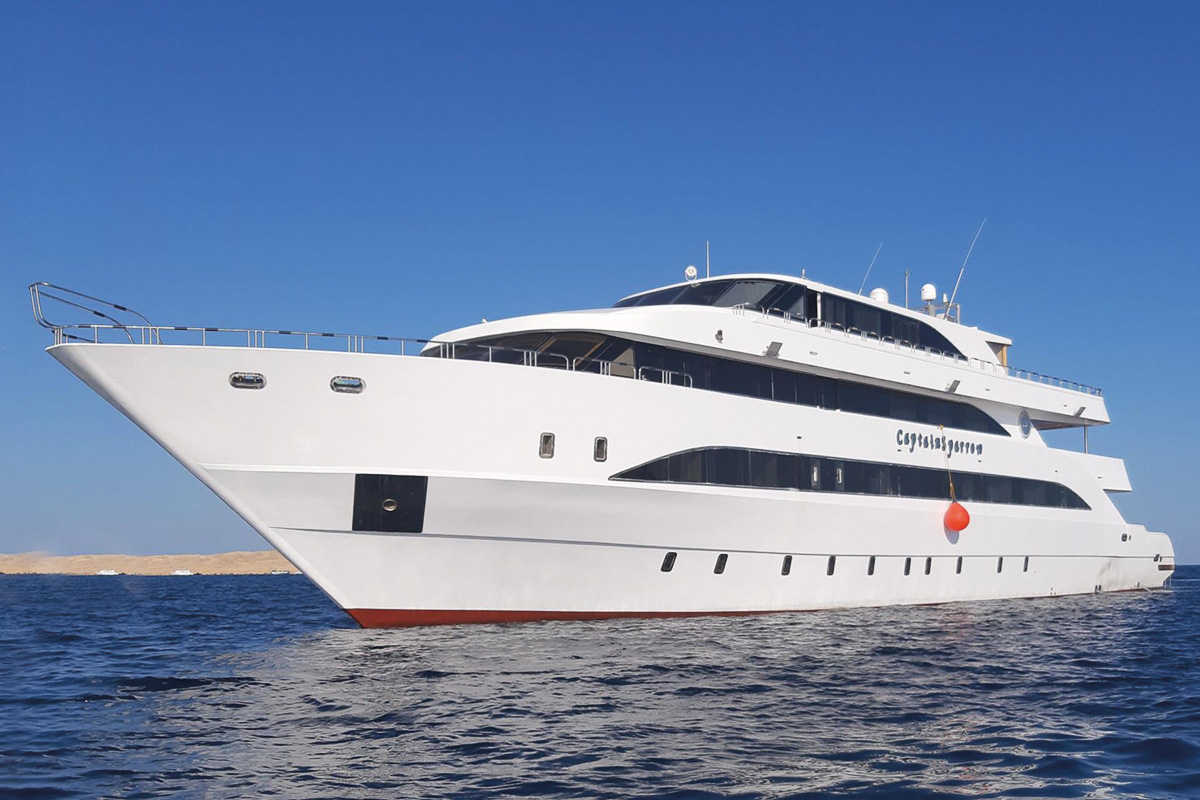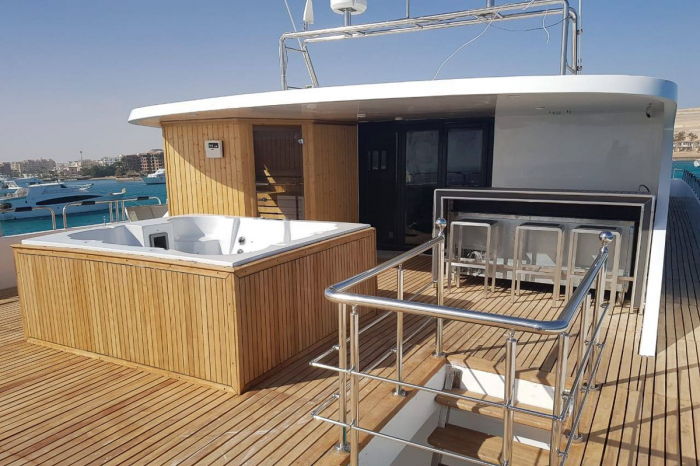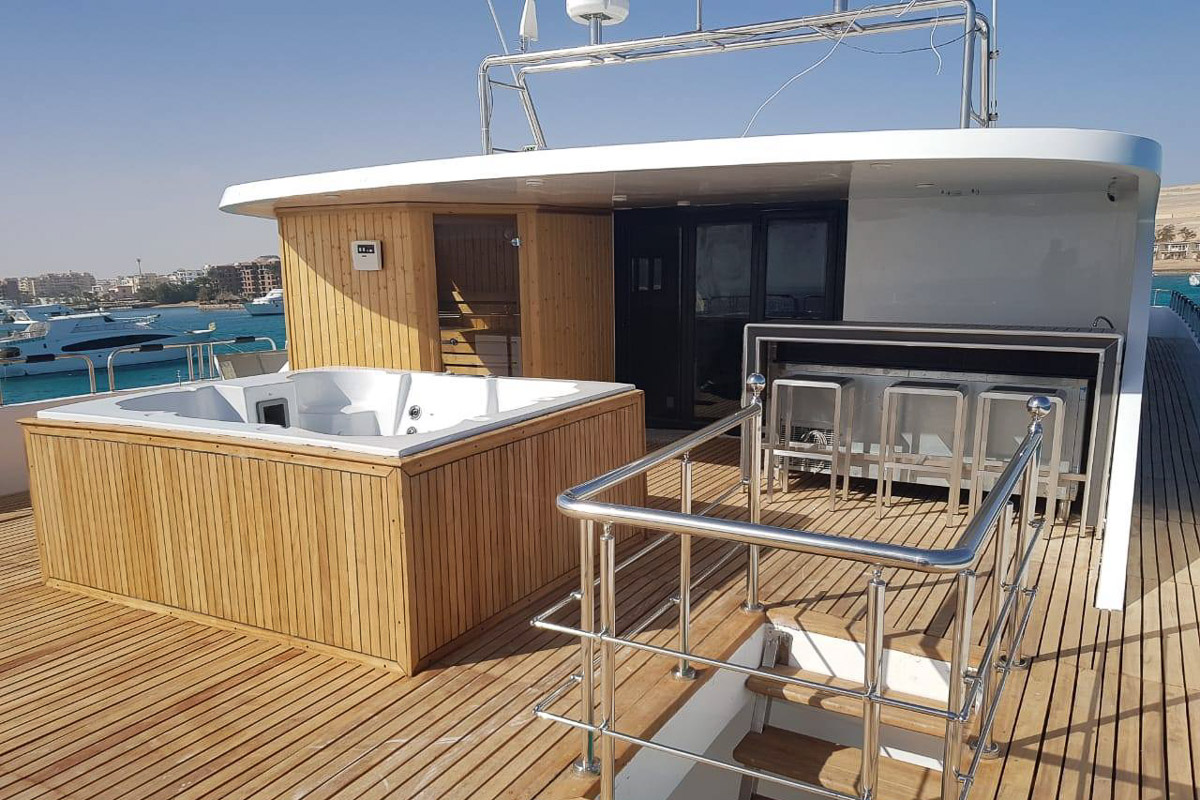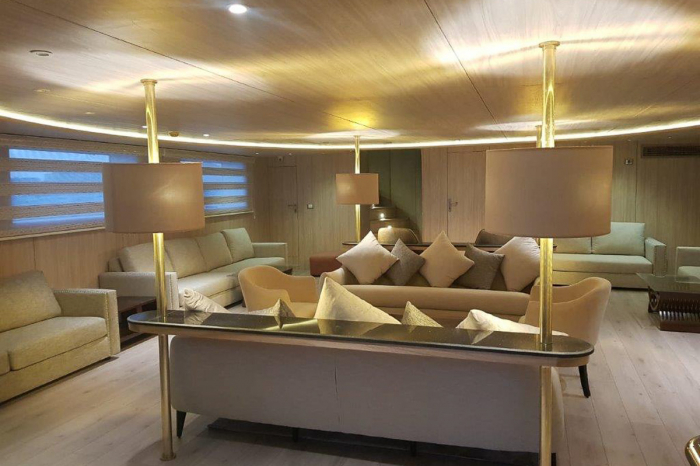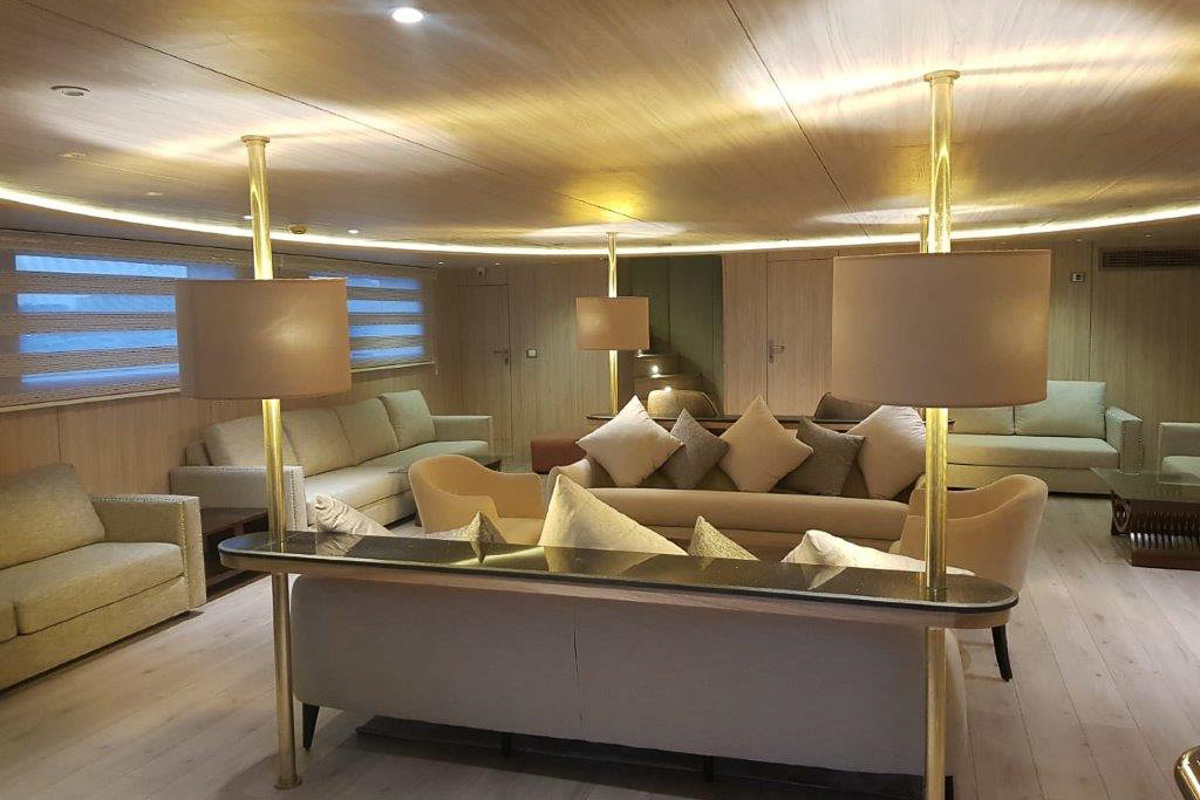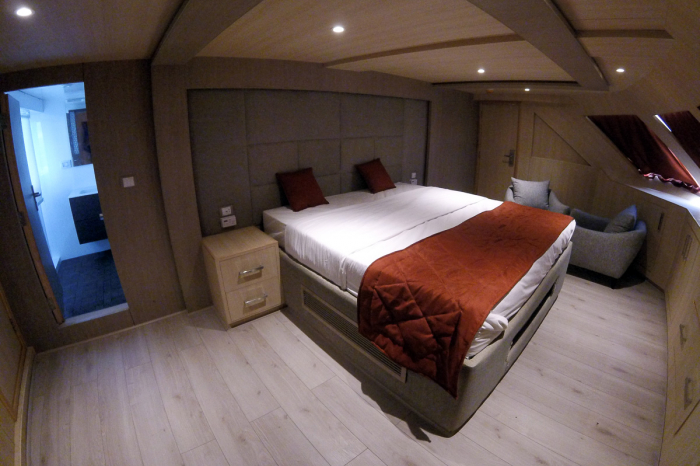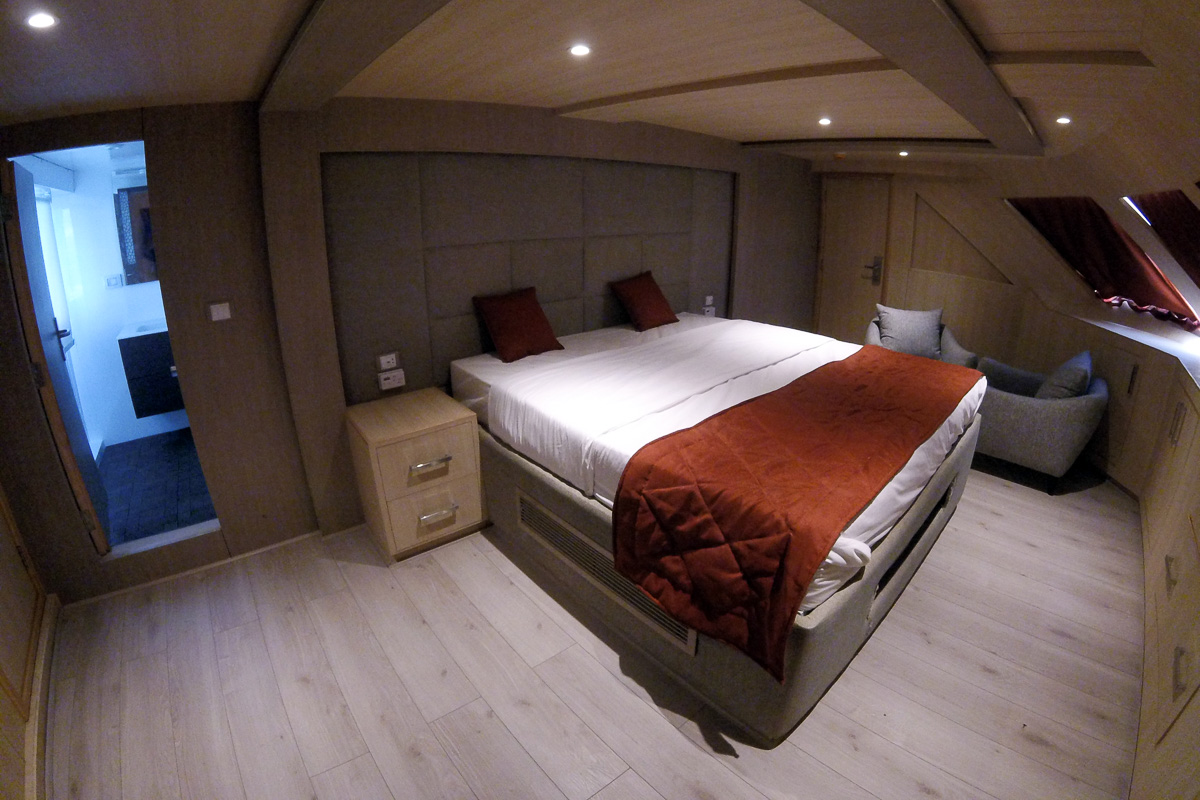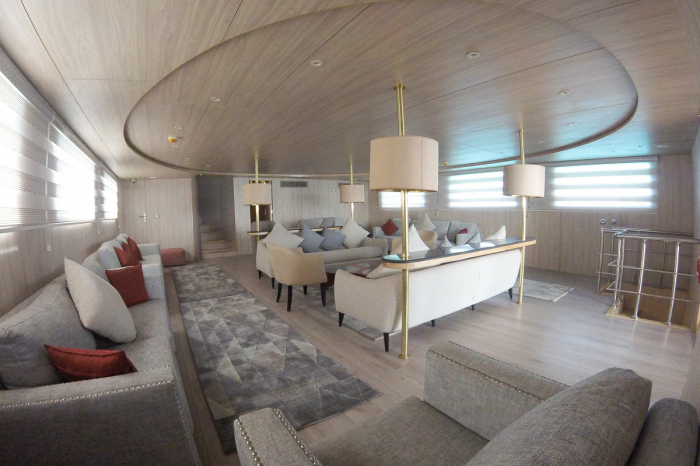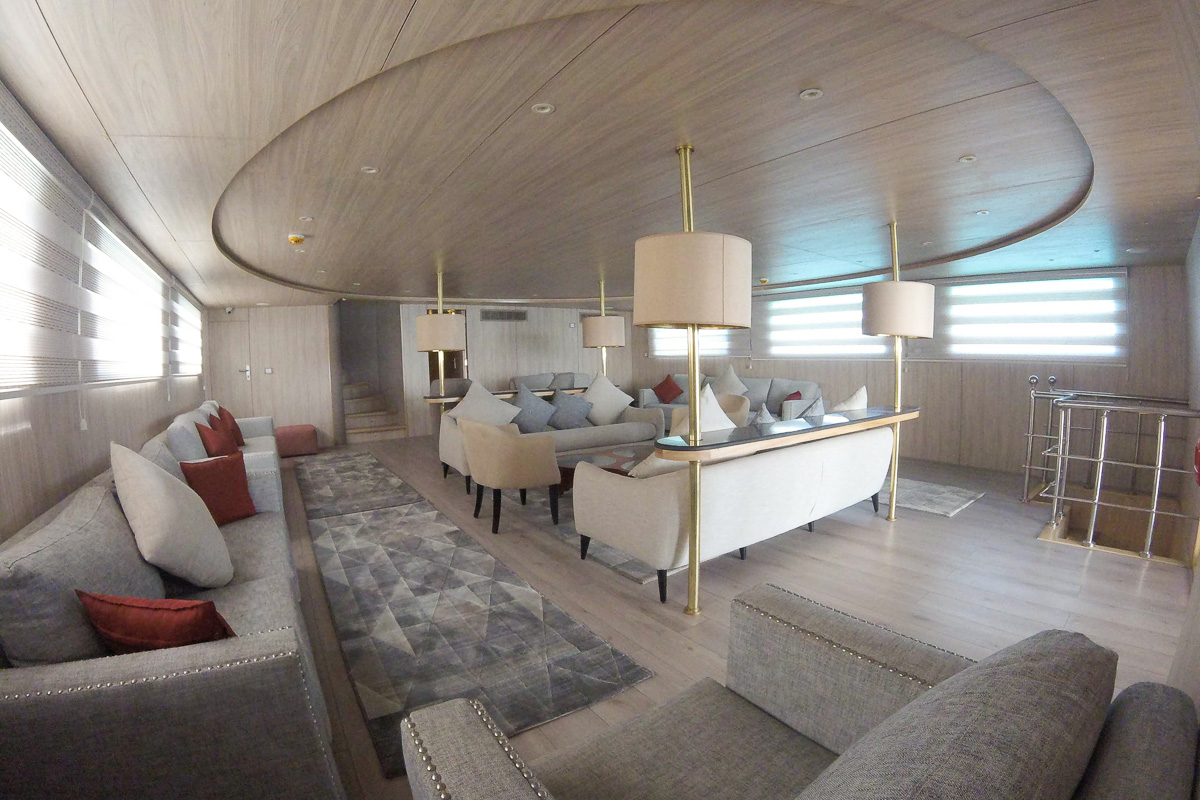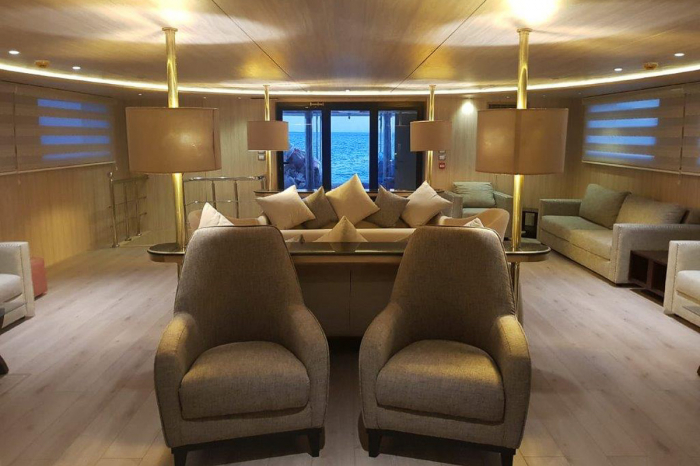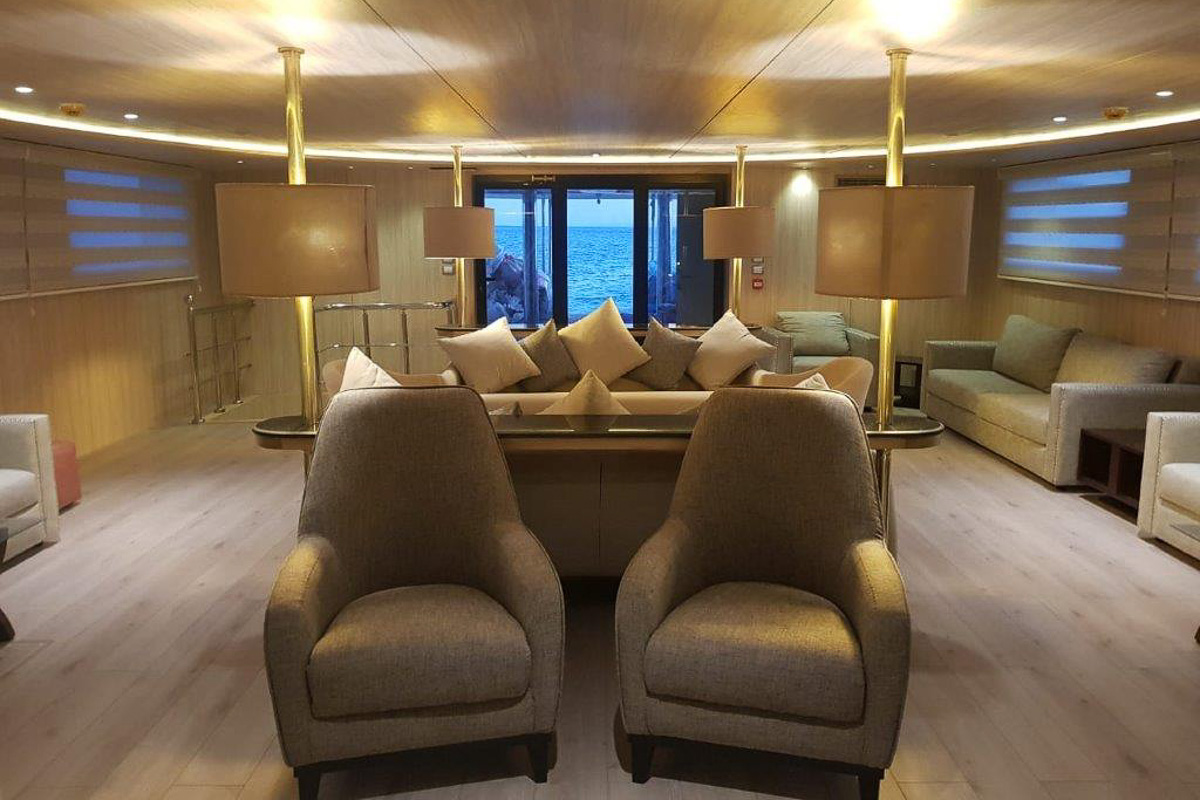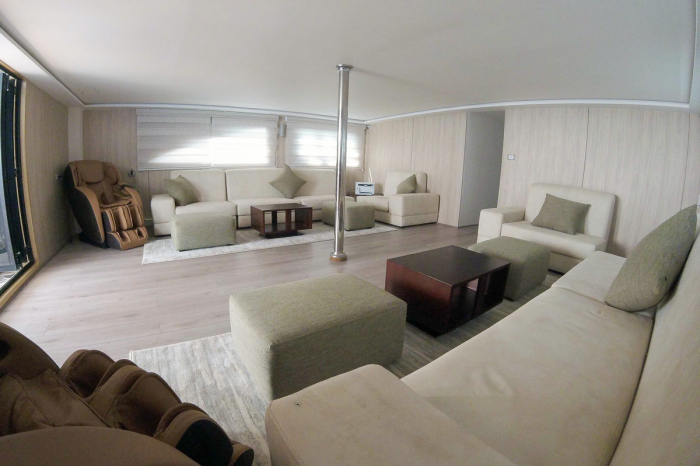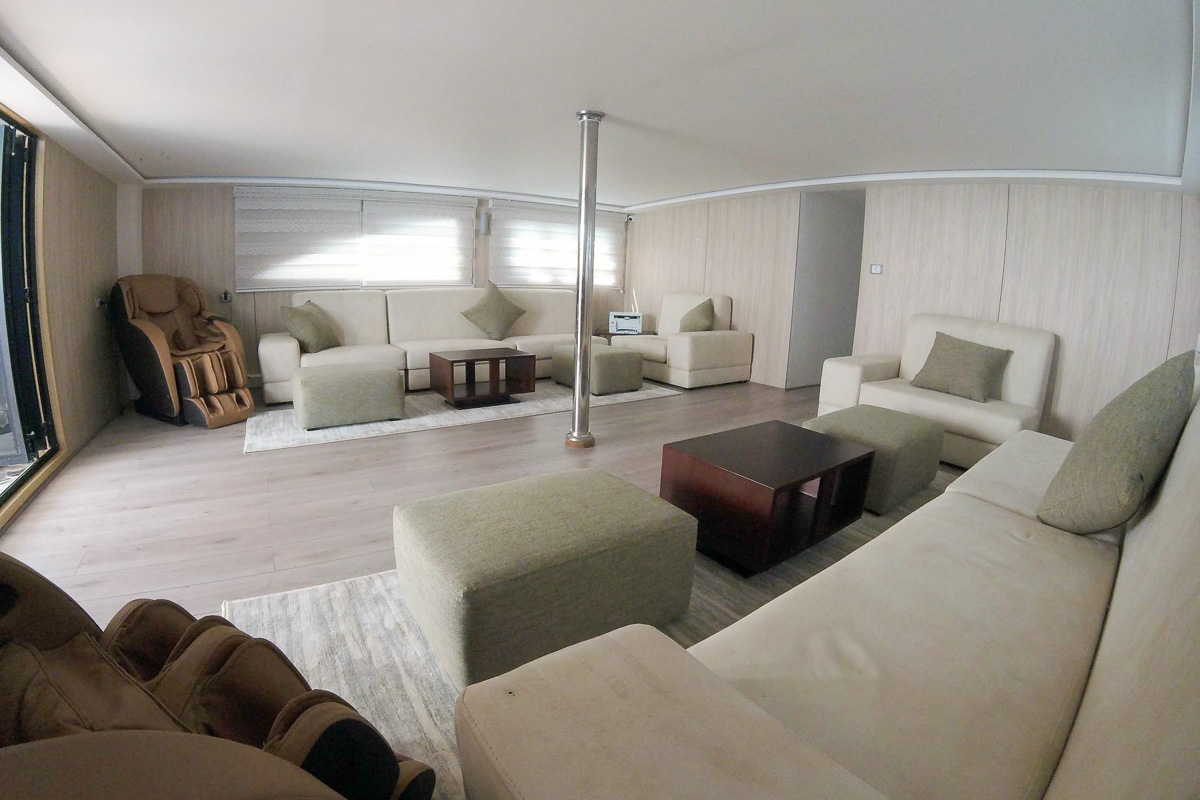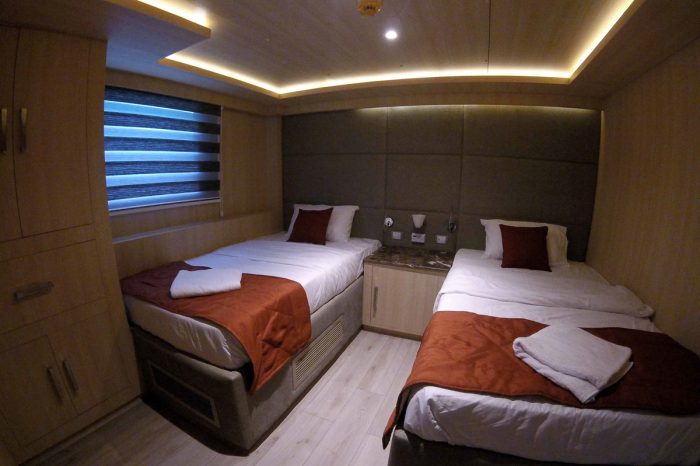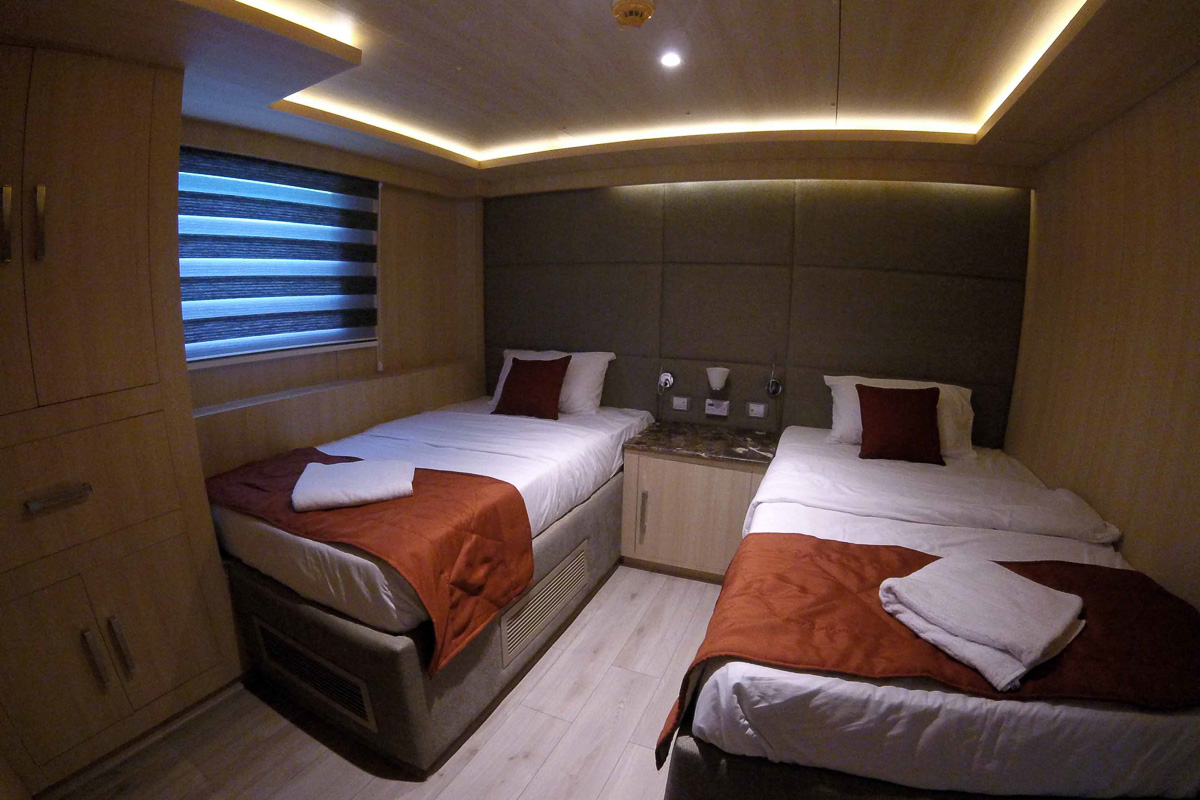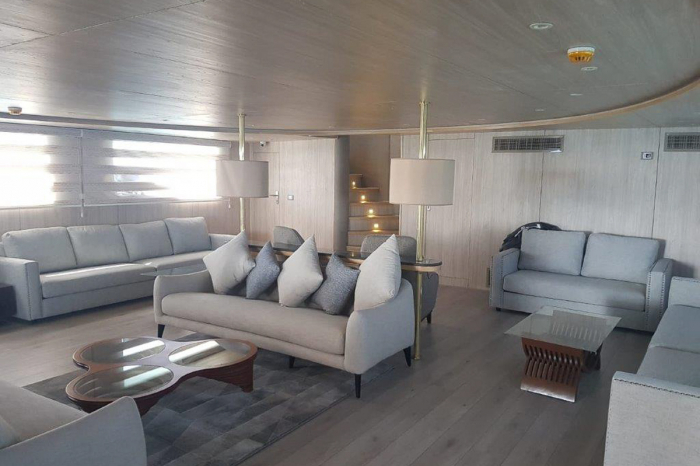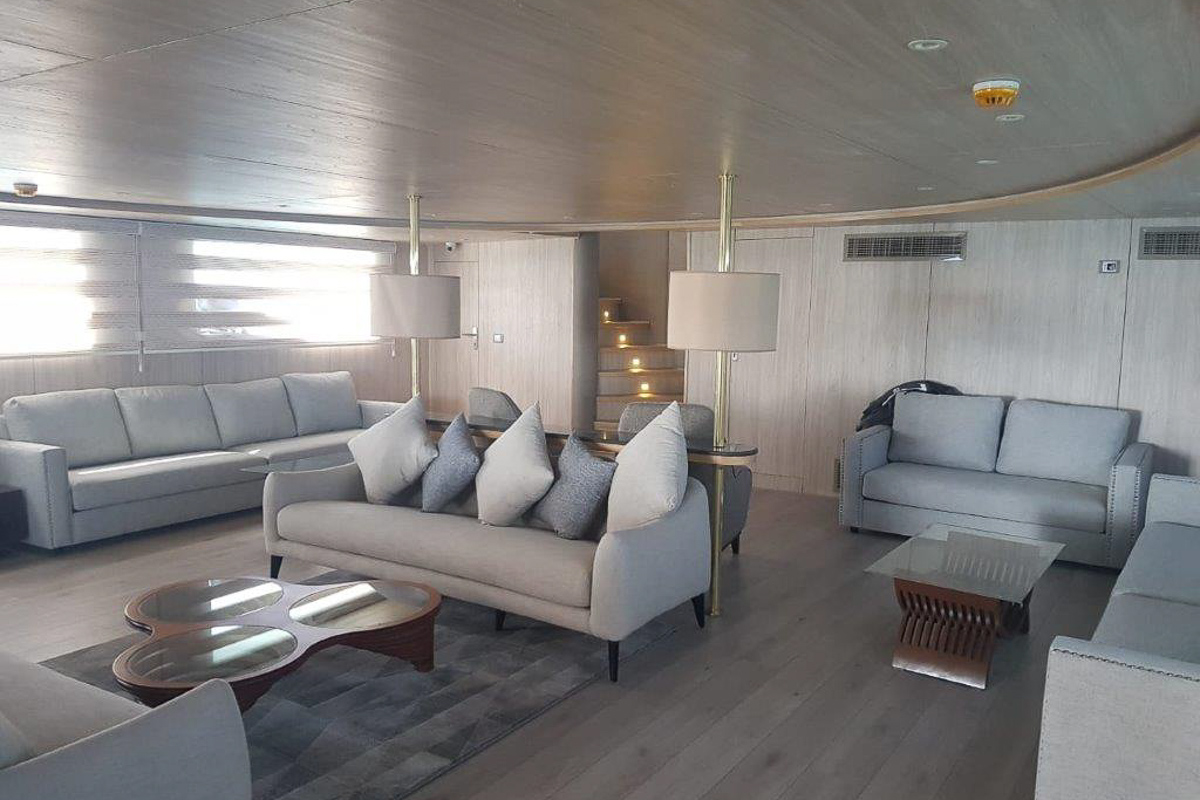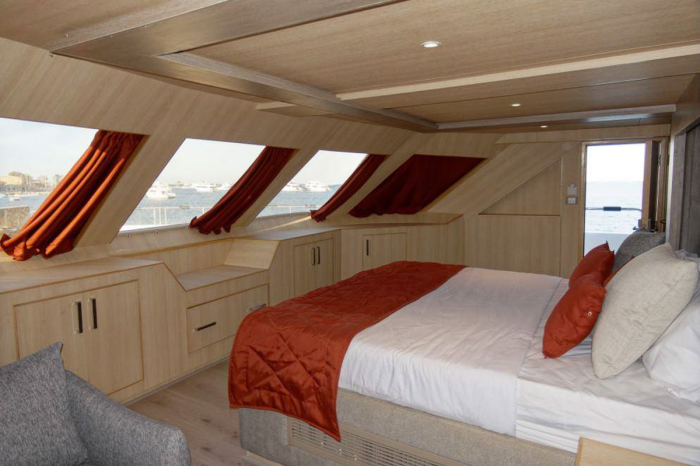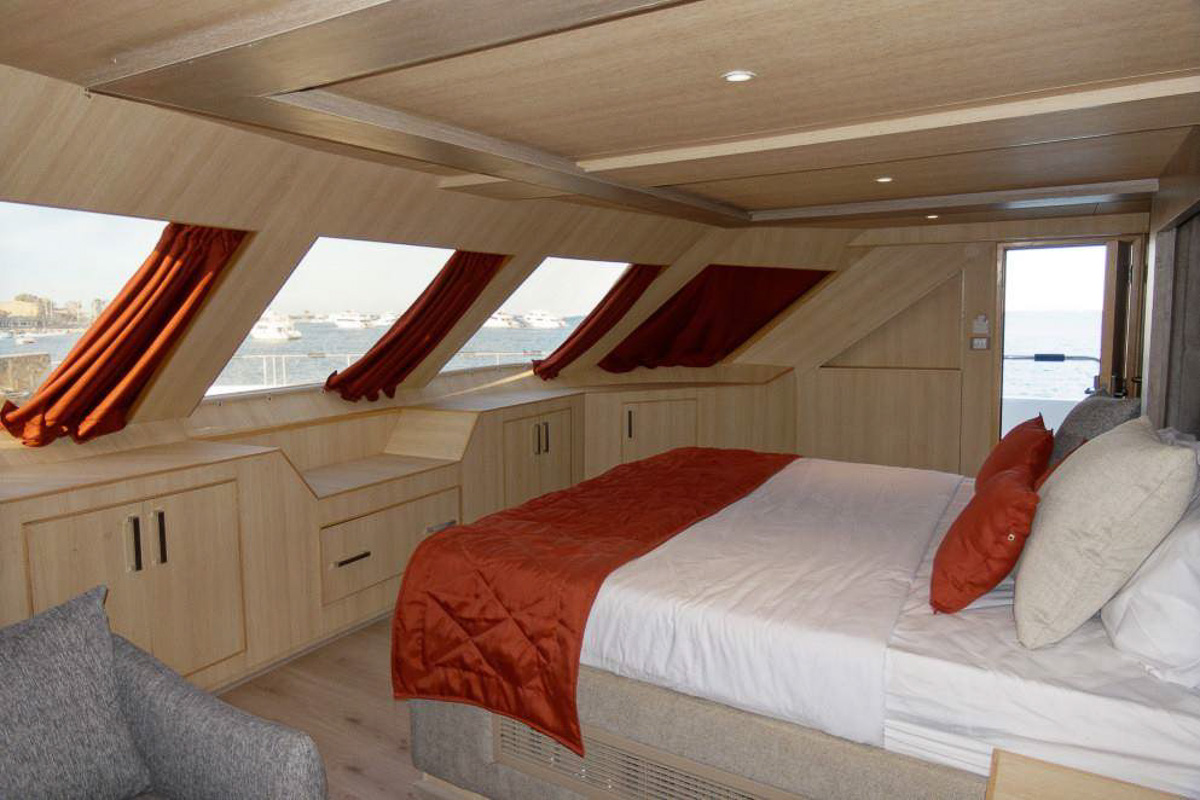 Overview
Affordable luxury, superior comfort and five-star service
Dive the best of the Red Sea, including the Brothers, Elphinstone and the Thistlegorm!
Easy, comfortable diving with a well-equipped, spacious dive deck 
Luxurious onboard Jacuzzi and sauna for pure relaxation
The modern, and stylish Captain Sparrow is part of the well-reputed Seafari Fleet, and offers world-class, affordable liveaboard itineraries to top sites across the Red Sea. With a large dive deck, tenders and nitrox, and a fun-loving team boasting over 25 years of Red Sea experience, this luxurious vessel guarantees an incredible liveaboard holiday. From bright cabins and lavish lounges to a sauna and sun deck Jacuzzi, top-class luxury has never been so affordable.
Boat checklist
Number of cabins
14
Itineraries
Scheduled, private charter available
Upcoming trips
---
Cabins
Amenities
Boat
Dive facilities
---
Vessel
Vessel information
Captain Sparrow is 43-metres of luxury liveaboard, stylish and modern in design. This brand new top-of-the-range vessel joined the well-reputed Seafari Fleet in 2018 to offer world-class liveaboard trips across the Red Sea. Boasting over 25 years of Red Sea experience, the fun-loving team ensures your trip is unrivalled, combining five-star service with ease of diving. Boasting a tempting sauna, sun deck Jacuzzi and massage chairs, everything onboard Captain Sparrow is elegantly luxurious. Add in a banana boat, inflatable water slide, and the large dive deck complete with tenders, and your expectation of an affordable liveaboard just got an upgrade.
Founded in 1992 in Hurghada, Egypt, Seafari was born out of a love for the Red Sea's incredible natural environment. The fleet now offers exhilarating yet affordable liveaboard trips in Egypt and Sudan, including classic destinations such as the Brothers, Deadalius, Elphinstone and the Thistlegorm wreck. From Ras Mohammed National Park to Abu Fendira, each cruise delivers the best of the Red Sea, and combines modernity, comfort and ease of diving with superior five-star service.
Onboard Captain Sparrow
Up to 28 guests are accommodated in 12 bright, modern cabins complete with air-conditioning and TVs. Two air-conditioned contemporary-style saloons fitted with TVs, comfy sofas and massage chairs invite indoor relaxation, while the well-stocked bar offers a refreshing range of alcoholic drinks. In the spacious restaurant, hungry divers are served delicious buffet spreads with local and international flavours, and fresh pastries, snacks and drinks are available throughout the day.
Diving from Captain Sparrow
On the sun deck, you'll find inviting loungers and a luxurious Jacuzzi - the ultimate spot for an evening cocktail. Plus, there's even a sauna, along with a banana boat and inflatable water slide! Luxury extends onto the spacious dive deck, where nitrox is available for certified divers, as well as quality rental gear. With the friendly team who have years of experience in the Red Sea, your exploration of this world-renowned destination will be second to none.
Top tips
For a chance to spot hammerhead sharks, oceanic whitetips and dive breathtaking walls, opt for the popular Brothers, Daedalus and Elphinstone itinerary! 
The 'Gold Route' is a fantastic choice for divers that want to dive the northern Red Sea, including the Brothers, Ras Mohammed and the Thistlegorm wreck.
To experience the best of the Red Sea, the Seafari Fleet's two-week 'Simply the Best' itinerary is the perfect choice.
---