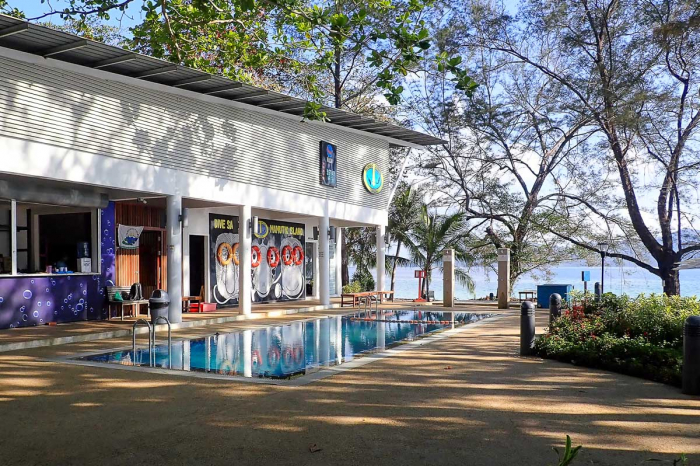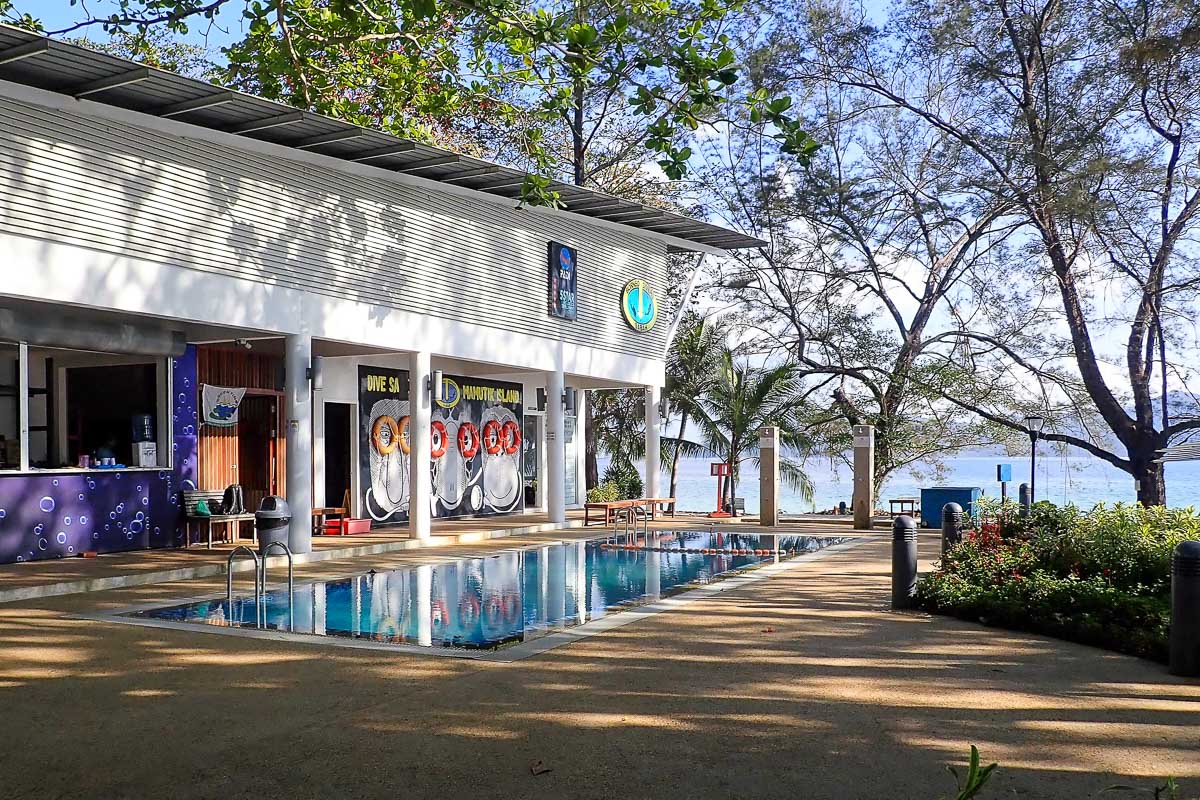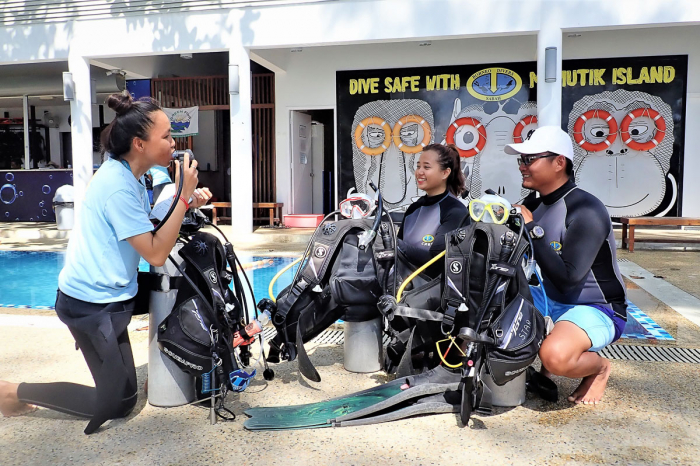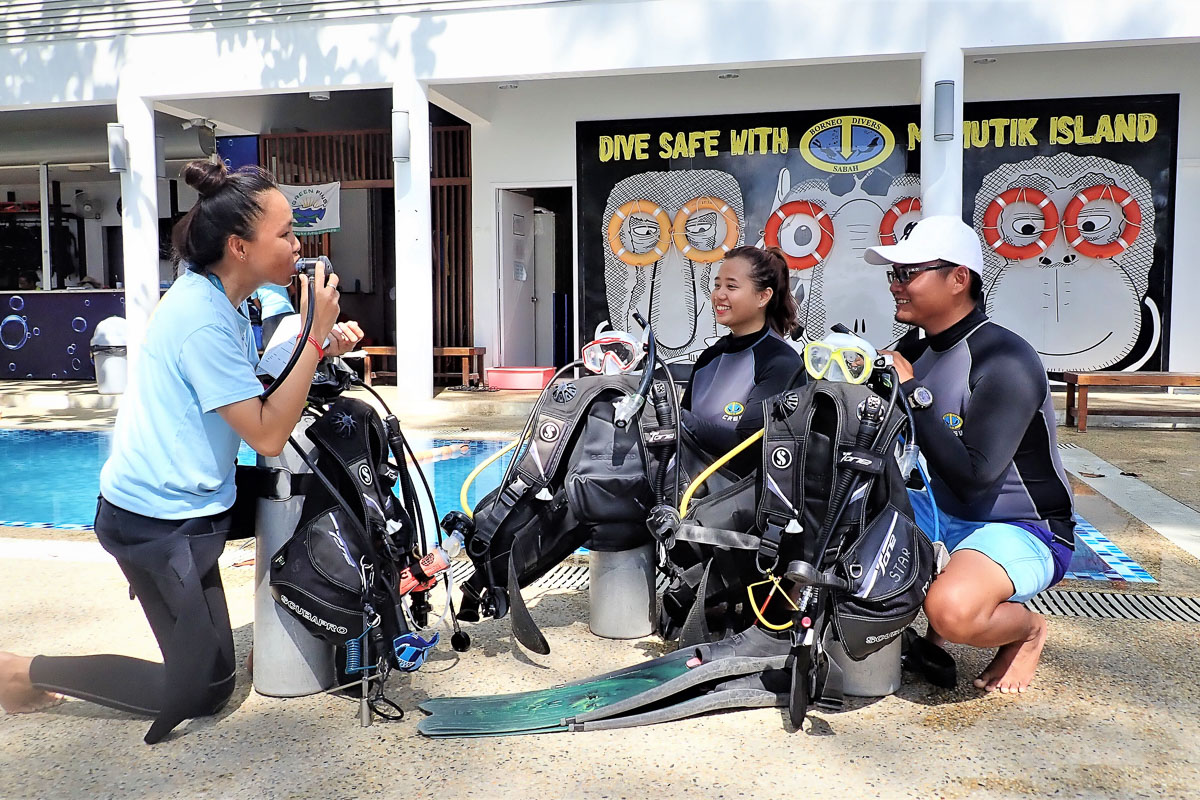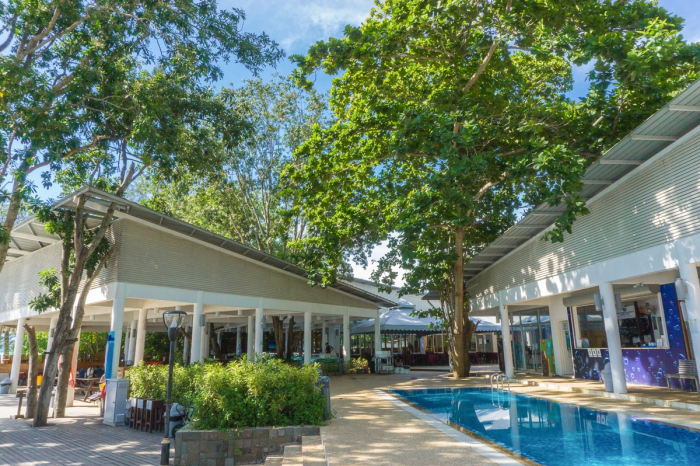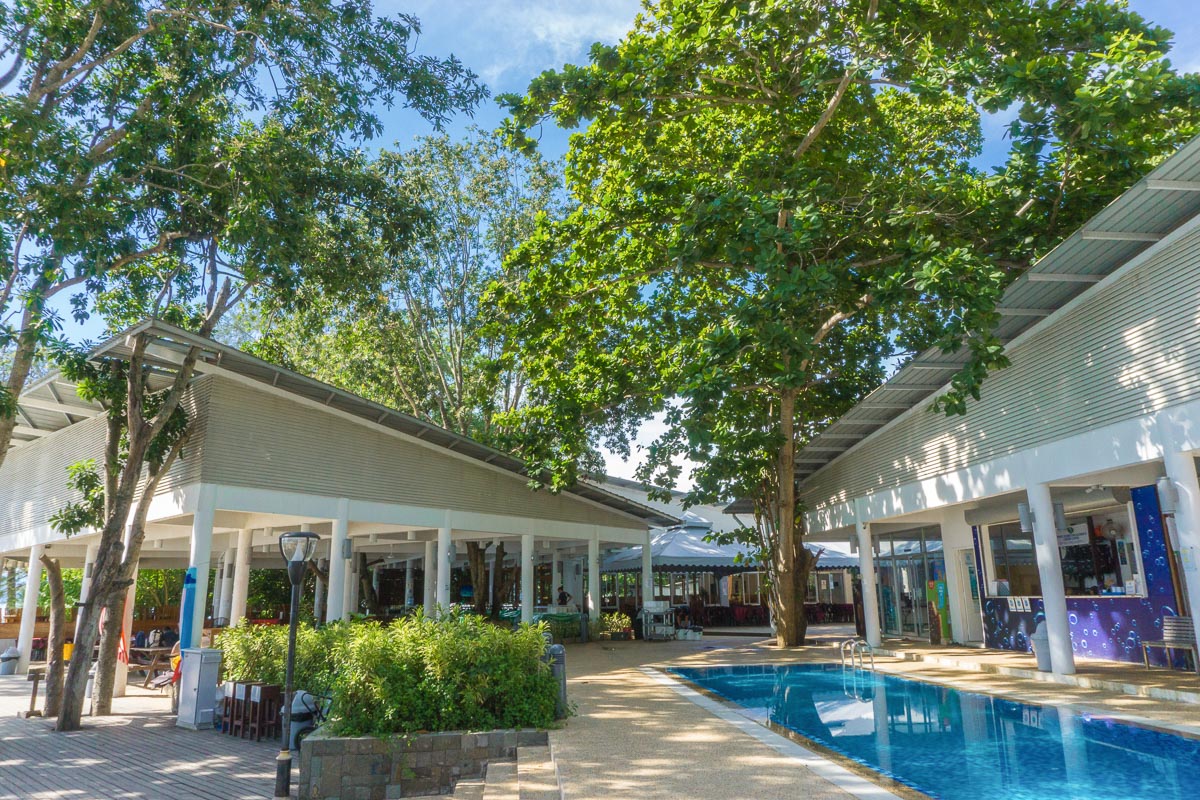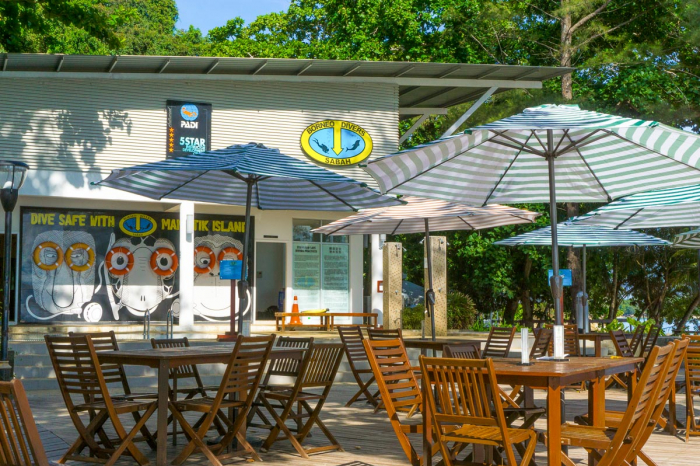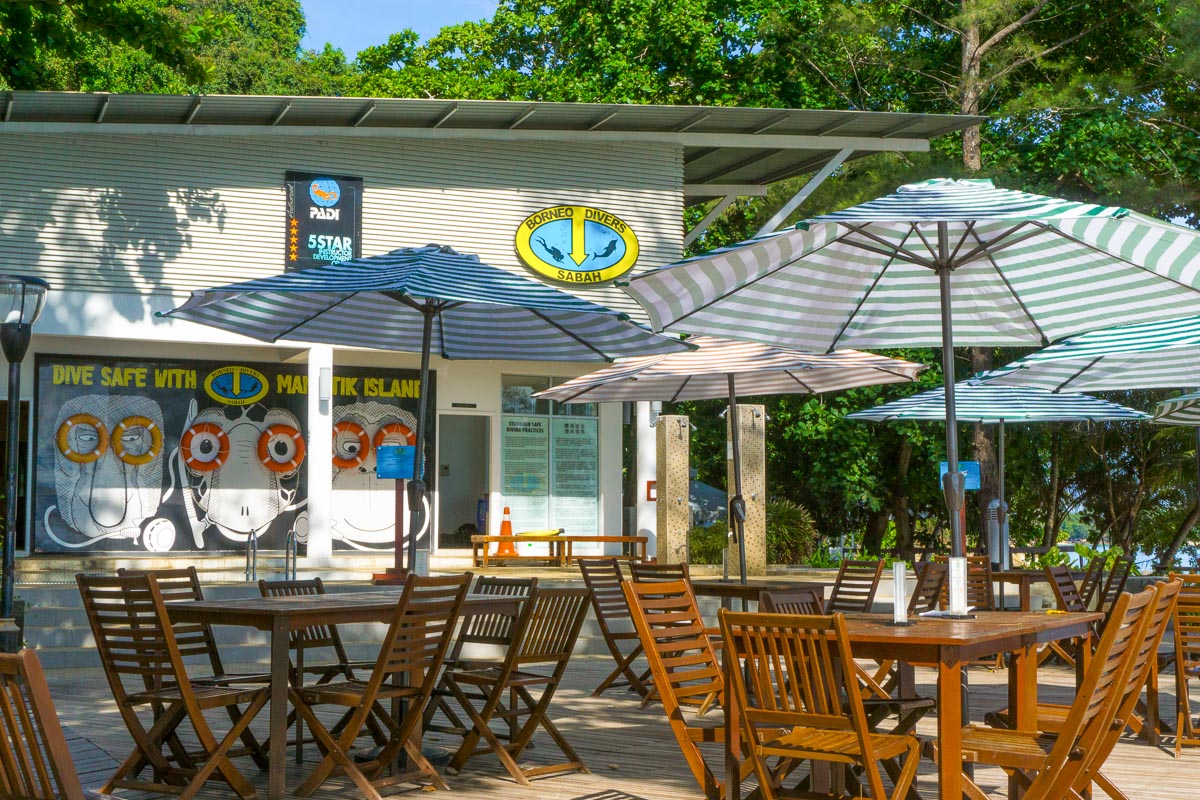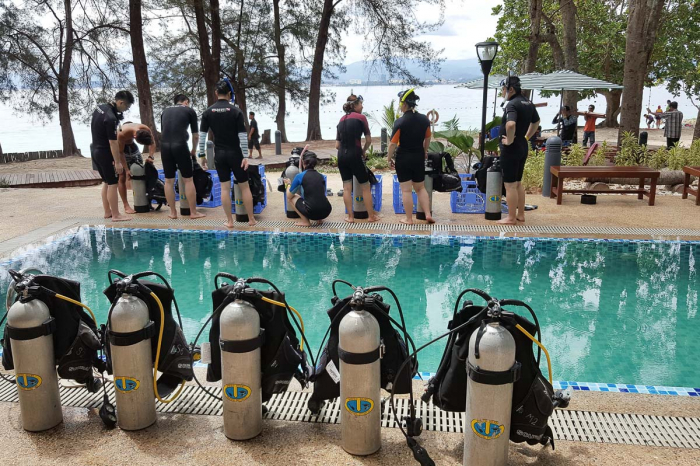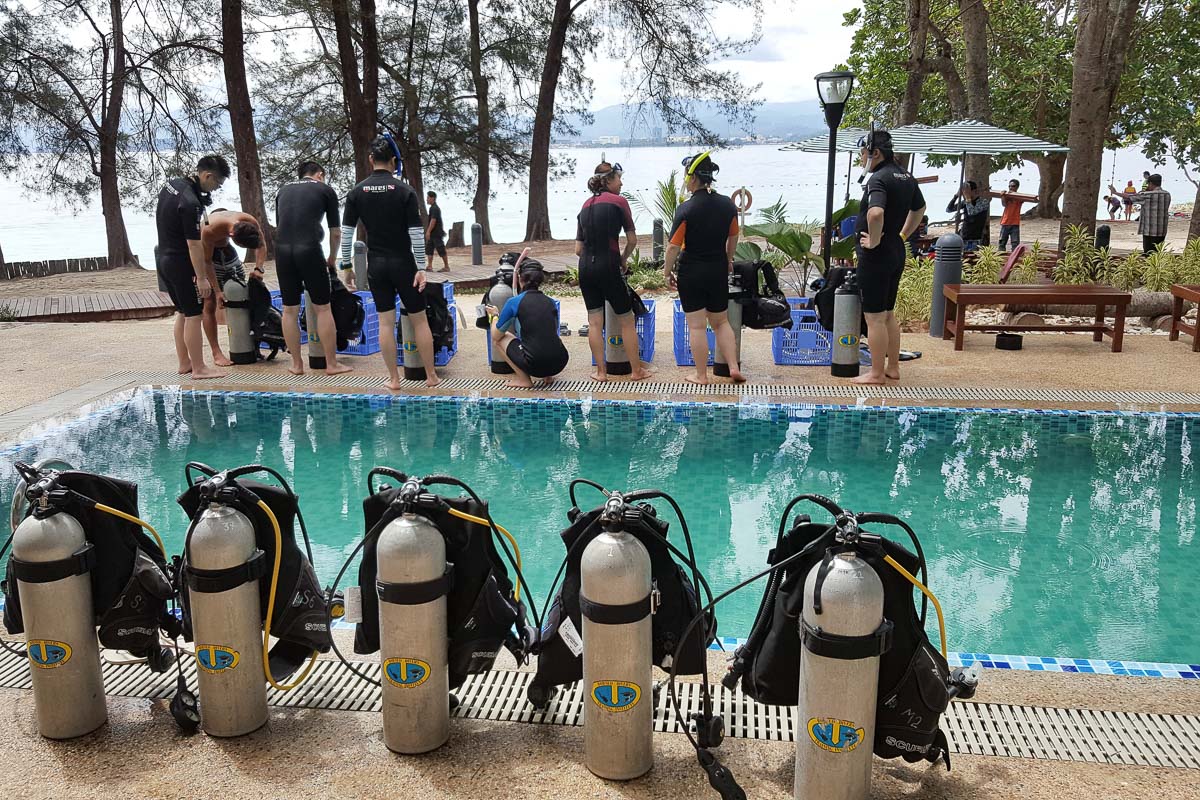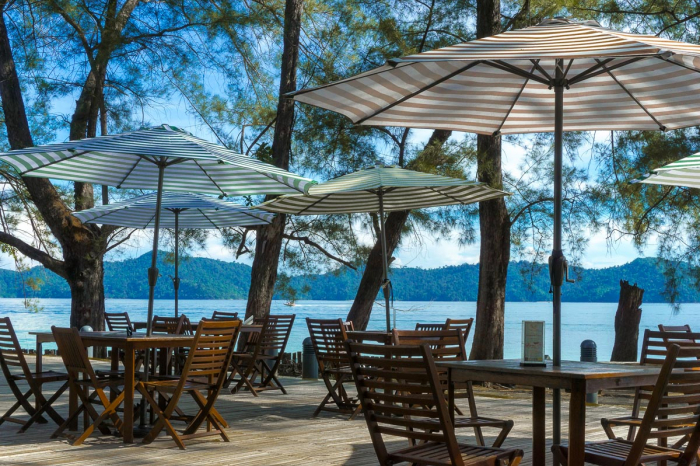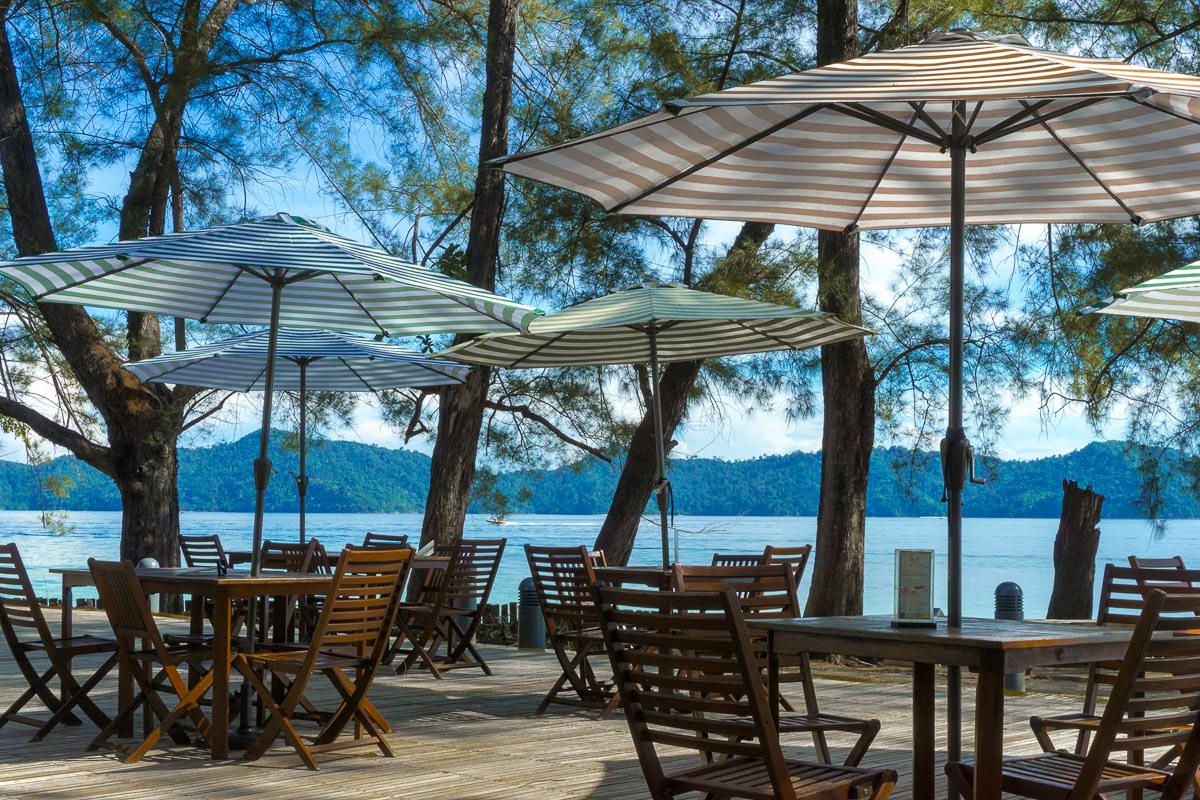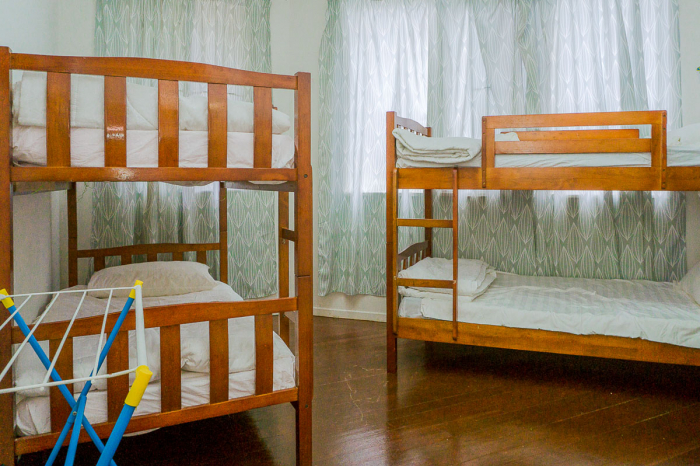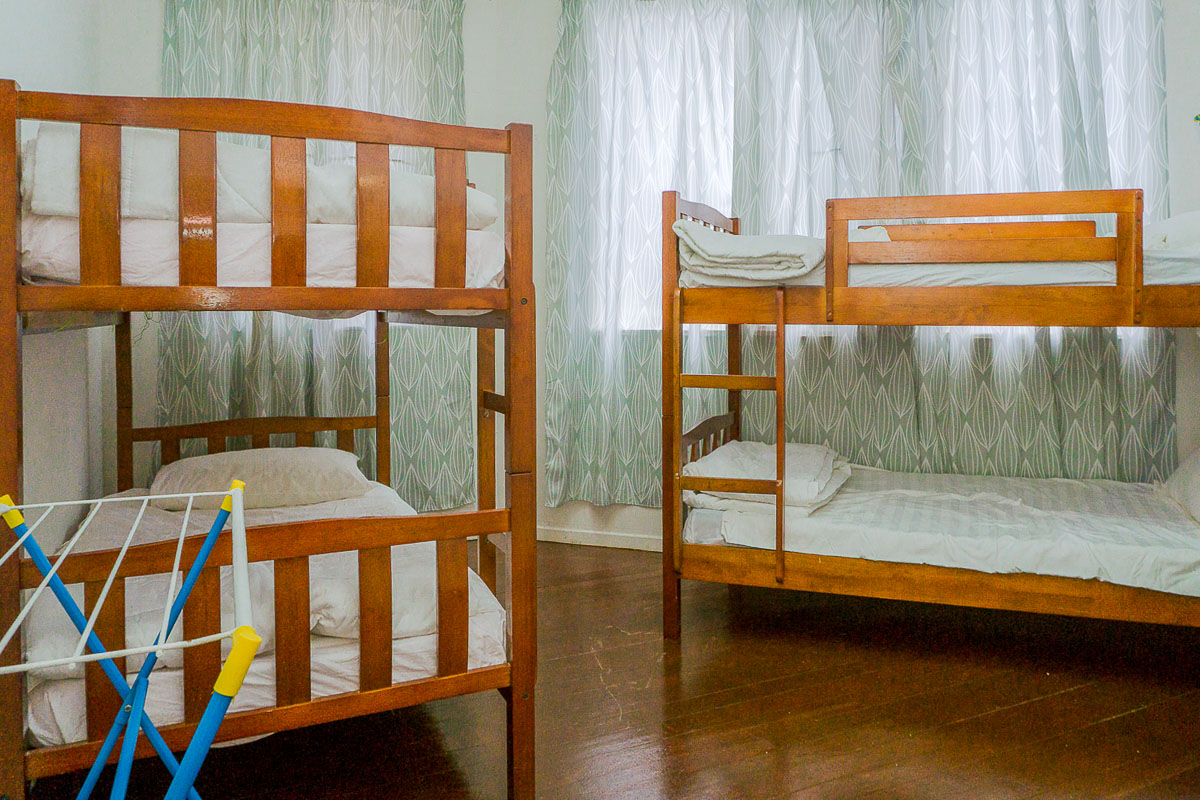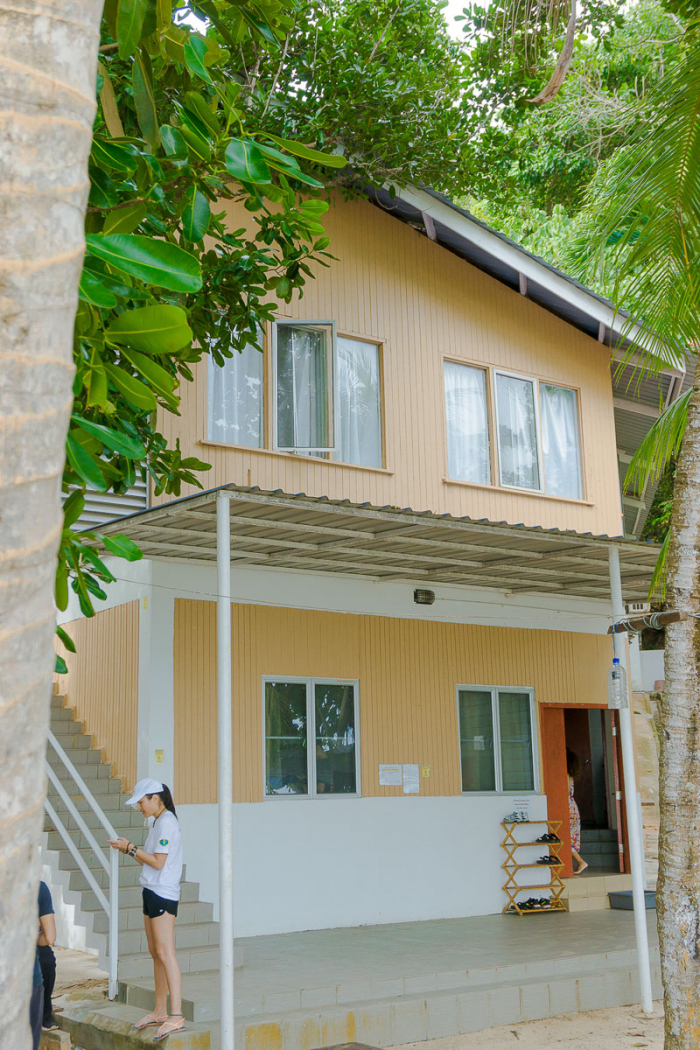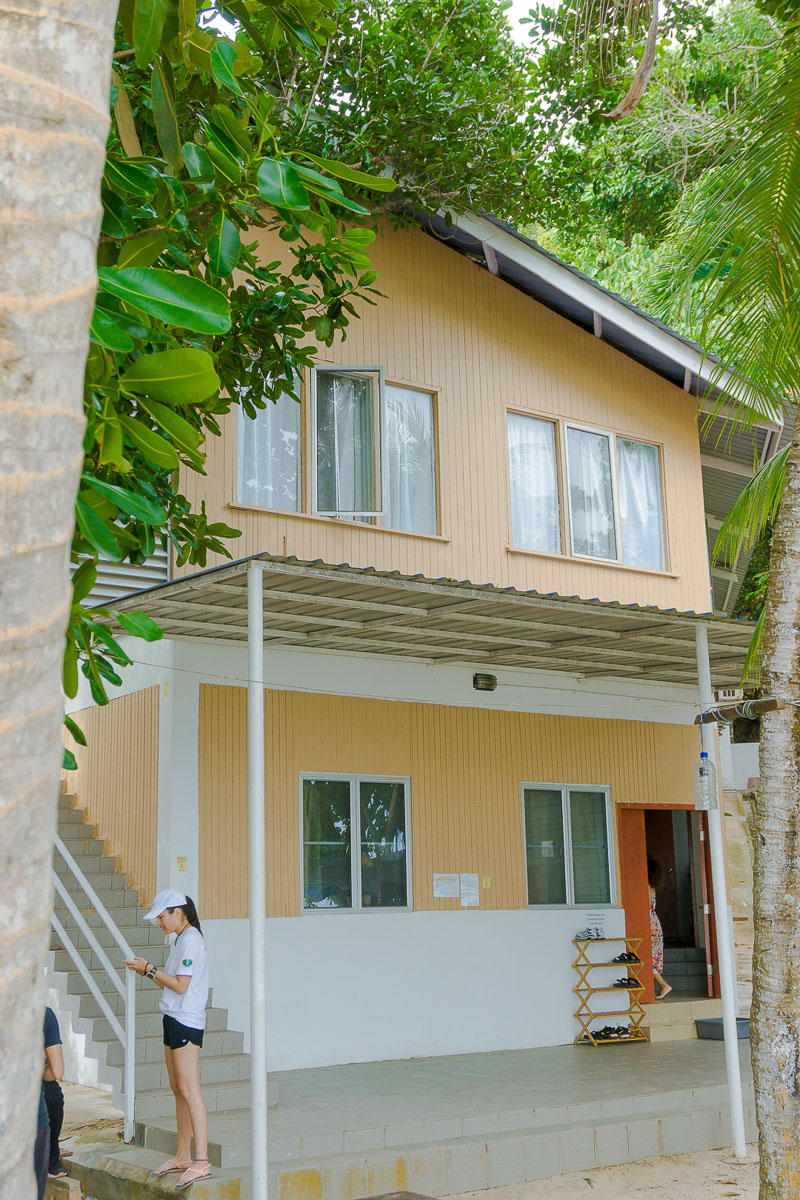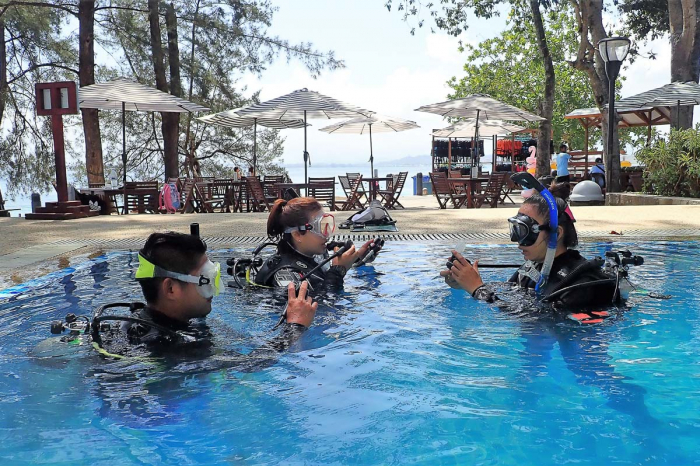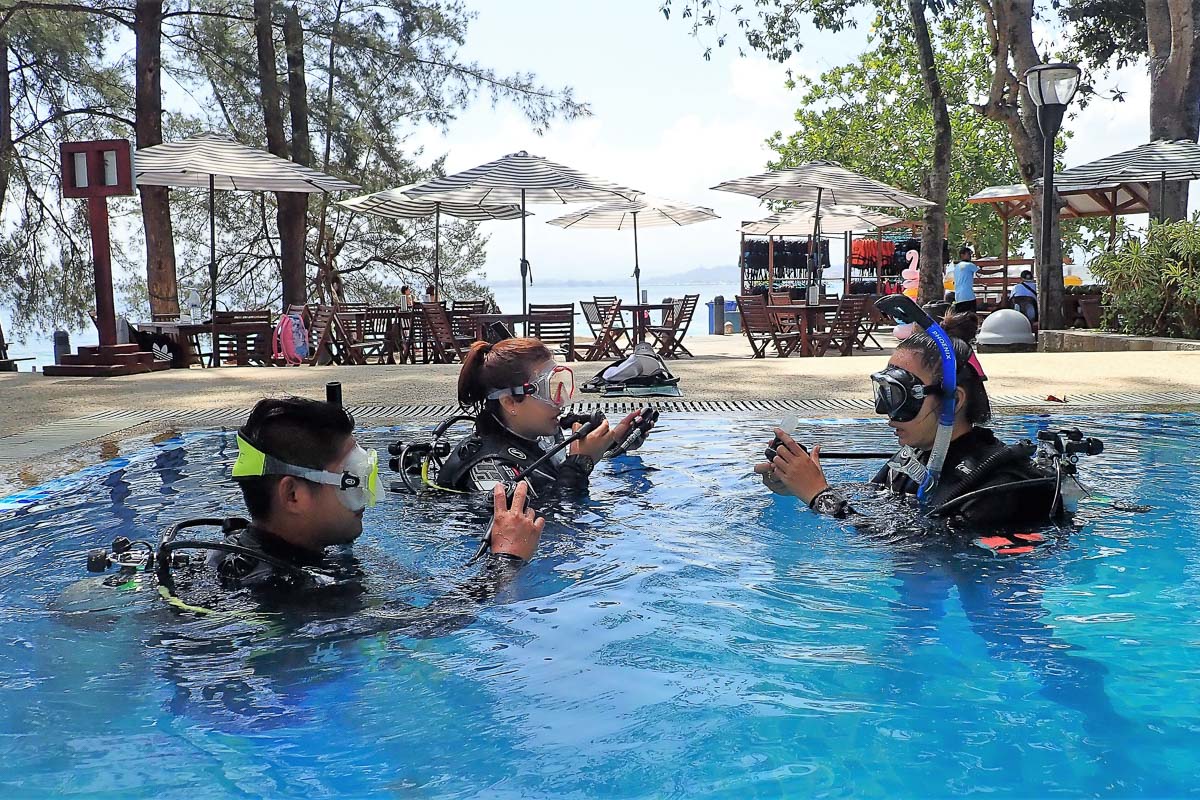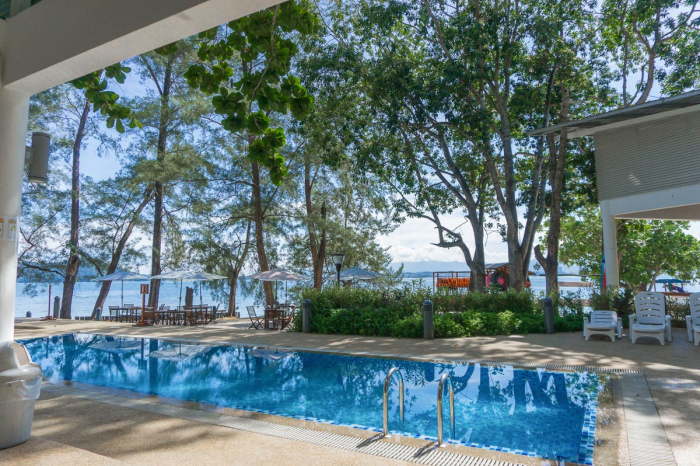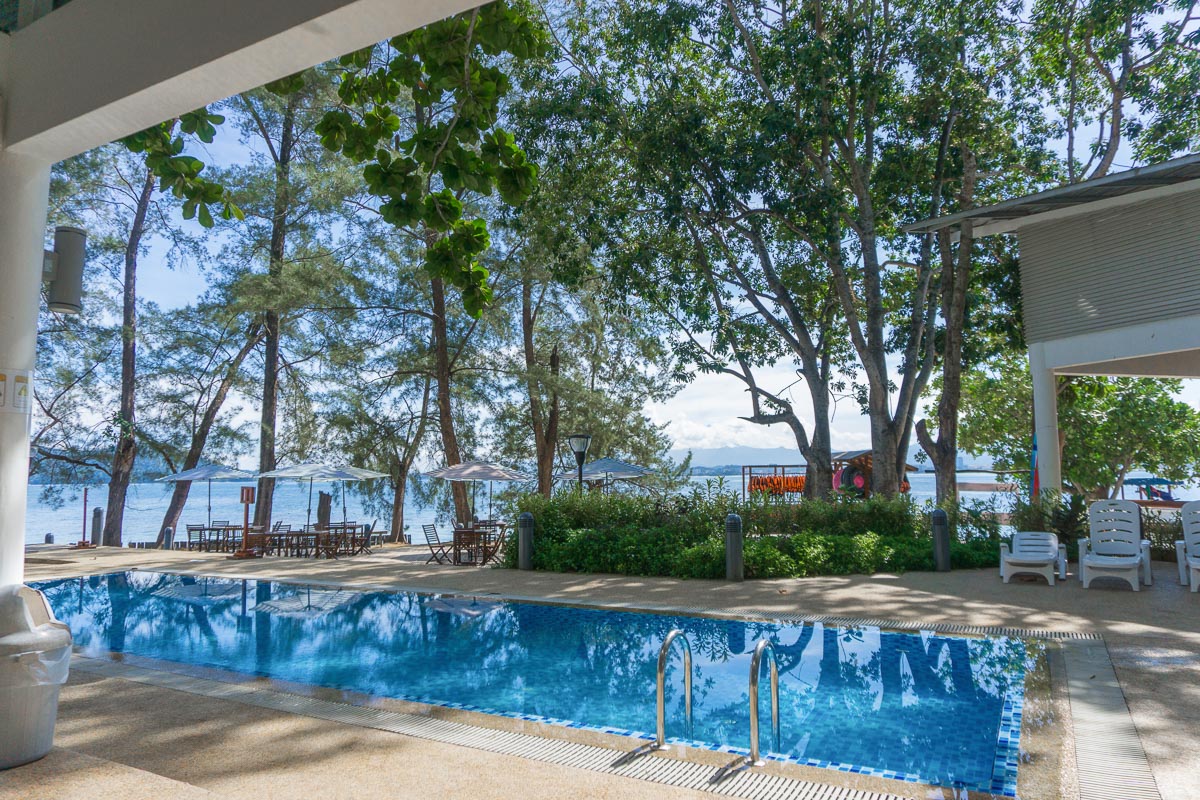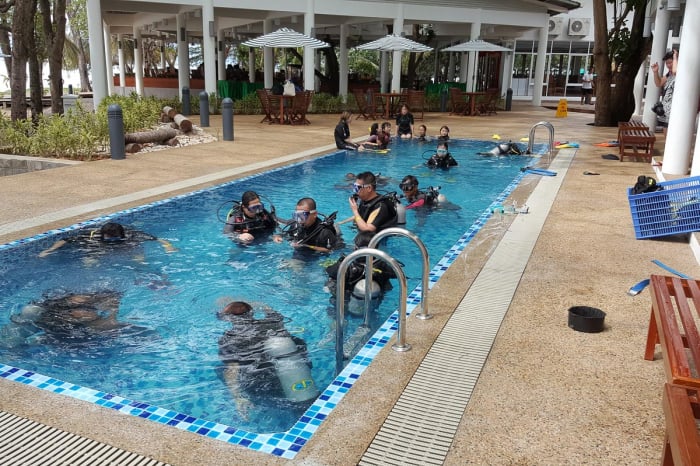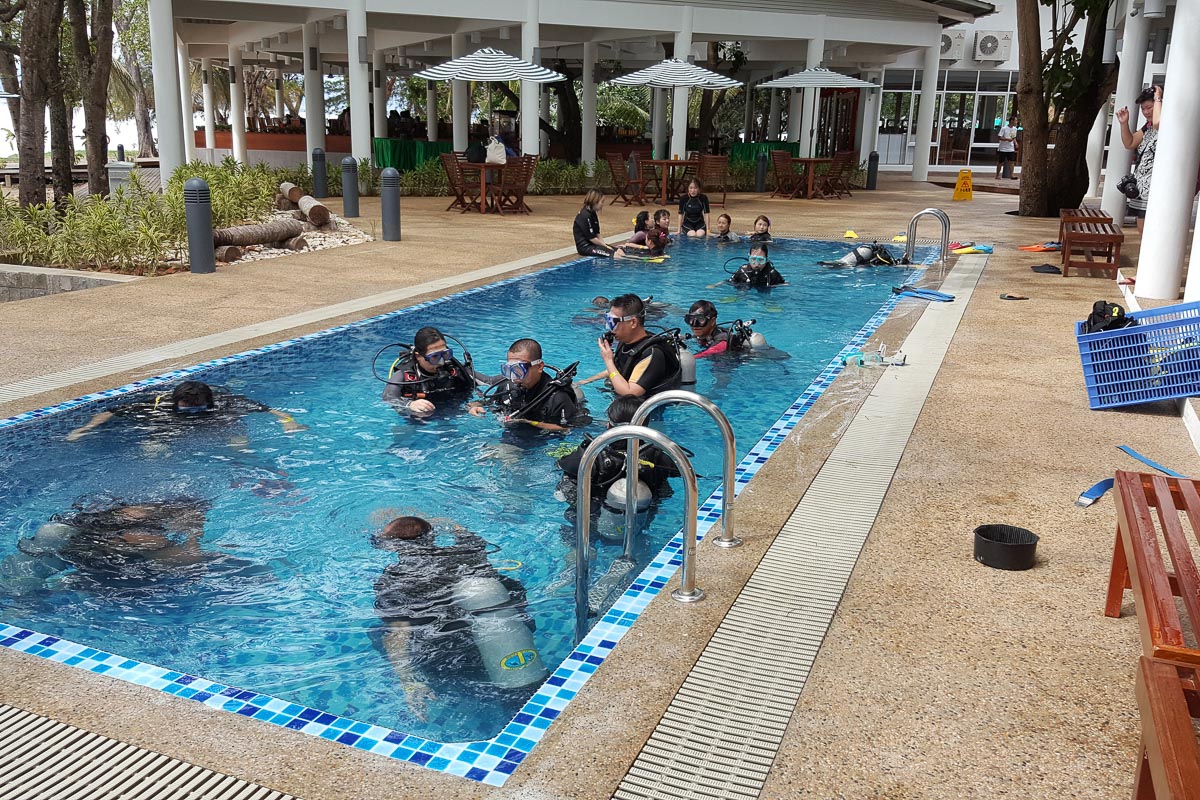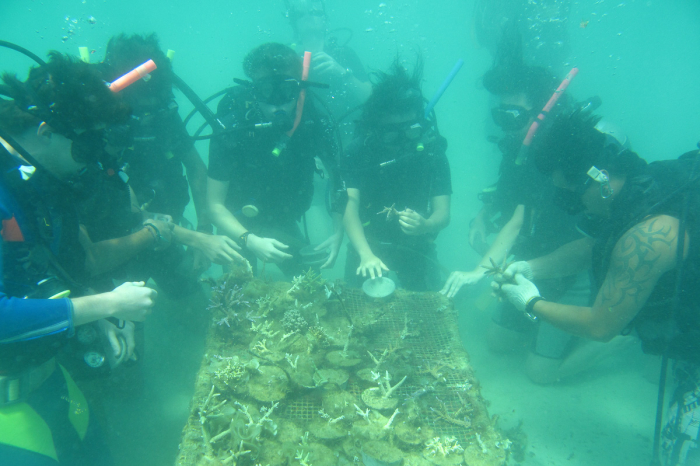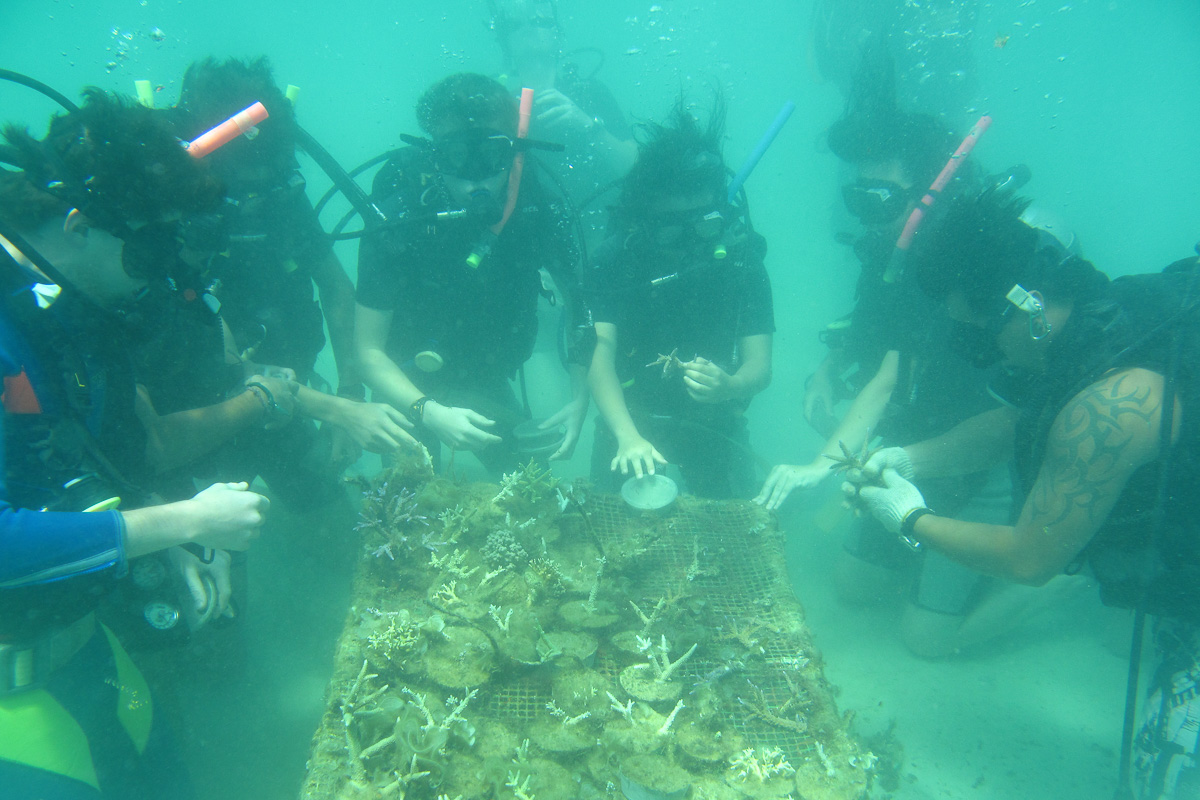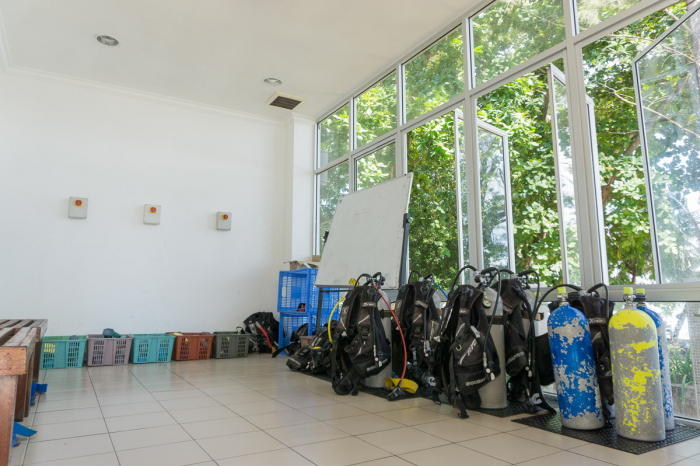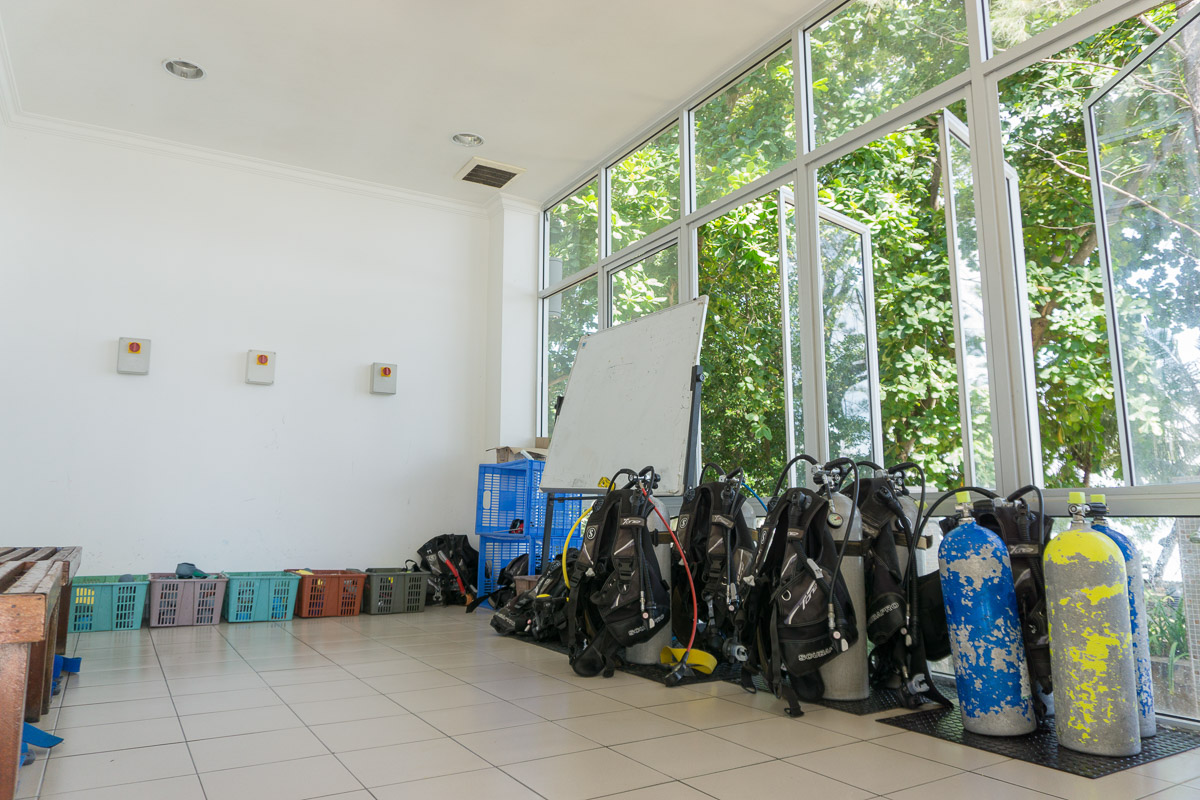 Overview
Excellent classroom and training facilities for scuba students
Fun, friendly, socialable atmosphere with shared accommodation and meals
Discover cool macro creatures like nudibranchs, frogfish, seahorses, and even the rare blue-ringed octopus
This professional and well established PADI 5-Star Resort is an ideal place to take on a dive course or enjoy a few days of adventurous diving in the Tunku Abdul Rahman National Park. They offer some of Kota Kinabalu's best diving facilities and excellent service both above and below water. The dive centre is perfectly situated for independent exploration, with excellent trekking, kayaking, and snorkelling right at its doorstep.
---
---
Amenities
---
About
About Borneo Divers Mamutik
Borneo Divers is a highly professional dive centre with decades of experience, offering some of Tunku Abdul Rahman National Park's best facilities and a full range of PADI courses. This well-equipped shop is an excellent fit for students and new divers, thanks to its comfortable classrooms and training pool, fleet of modern speedboats, and well-maintained rental gear. Certified divers will also enjoy this operation's seamlessly organised day trips to all the park's best sites, including delicate coral reefs and sloping muck sites.
Mamutik is the smallest island in the park, with hundreds of metres of beachfront and excellent snorkelling right off the shore. This is an outstanding destination for new and nervous divers thanks to its calm conditions, clear water, and options to dive from the beach or via a short boat ride. But, there's plenty to see for experienced divers as well, with organised trips to the park's most interesting sites for weird and wonderful macro wildlife. With a partnering dive centre in Mabul, Borneo Divers expert team is happy to help you plan a full-on diving adventure on both sides of Sabah.
About the resort
Located just steps from the sea, Borneo Divers is an excellent option for guests who don't want to deal with a daily commute to and from Kota Kinabalu or a neighbouring island. This dive centre features the island's only guest rooms, plus a spacious pool and cafeteria. You'll find plenty of space for relaxation here with sprawling outdoor common areas, pool loungers, and direct beach and ocean access, perfect for relaxing in between dives. Other on-site services include organised jungle trekking and water sports like kayaking, and guided snorkelling.
Each day at Borneo Divers starts with a massive buffet breakfast with an ocean view. Meals here include a wide variety of local and international options to suit a variety of tastes, and there are always plenty of different dishes to choose from. After dinner, divers congregate around the beach and pool, socialising, catching up on how each other's courses are going, and comparing their best underwater photographs from the day. If you're looking for peace and quiet, you'll find plenty of that around the resort too, with quiet jungle paths and secluded beaches waiting to be explored.
Diving with Borneo Divers
Borneo Divers offers some of the region's most comfortable facilities for students. Air-conditioned classrooms, a spacious training pool, recently serviced high-end equipment, and an international team of PADI instructors and divemasters make this a great place to learn! Plus, Borneo Divers operates its own fleet of speedboats, making transfers and trips out to the park's dive sites a breeze.
The reefs along Kota Kinabalu's northern coast and throughout the national park offer calm water and good visibility, with a sloping mix of coral gardens, rubble, and silt. Short boat rides, options for shore diving, and relaxed dive conditions make this one of Sabah's best areas for newbies. Underwater photographers and macro fanatics will also find plenty to see and do underwater in the park's sand and rubble sites, perfect for finding some of Malaysia's coolest critters.
Diving with whale sharks
In addition to courses, this dive centre also offers scheduled day trips to all of the national park's sites, in search of colourful corals and reef fish, plus cool macro wildlife. And, during March and April, they run seasonal snorkelling expeditions in search of the park's famous migratory giants - whale sharks. No matter which of their programs you plan to take part in, each activity will start with a professional classroom session or briefing, followed by a detailed dive or snorkelling plan.
---
Top tips
Shopping is limited on Mamutik, but the dive centre's shop does offer a small selection of necessities like hats, towels, insect repellent, sunscreen, snacks, and drinks.
This dive centre offers Mamutik Island's best facilities for students, with comfortable classrooms, a spacious training pool, and well looked after rental gear.
Be sure to pack comfortable shoes, lightweight clothing, and plenty of sun protection, for exploring around the island - the jungle trekking here is well worth a day above water!
If you're up for a bit of adventure, consider camping on the island. Pitching a tent and preparing your own meals is permitted, and facilities like picnic tables, barbecue pits, showers, and toilets, are all available on the main beach.
---
Diving
Diving in Kota Kinabalu
Schooling reef fish

Year round

Macro Creatures

Year round
Just a few kilometres off the coast of Sabah's capital city, Kota Kinabalu, lies some of Sabah's most accessible diving. The Tunku Abdul Rahman National Park is a chain of five protected islands, famous for surprisingly biodiverse reefs and easy access via a short boat ride from the mainland. Conditions in the park are perfect for learning to dive or brushing up on your scuba skills. But, there's plenty to see here for advanced divers, as well. These nutrient-rich waters offer some surprisingly good muck diving and the possibility of encounters with oceanic giants - whale sharks.