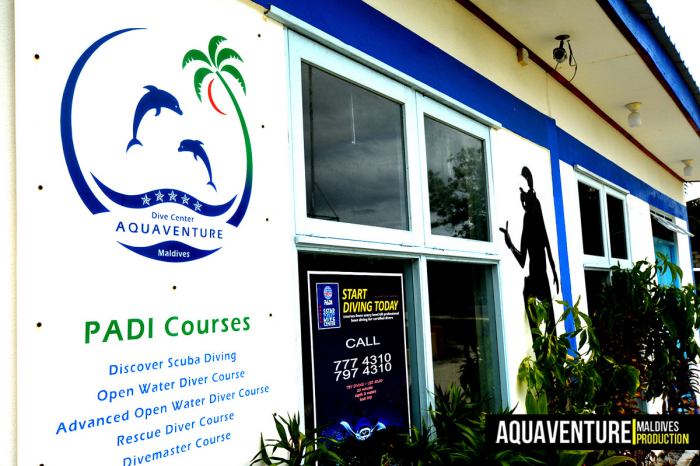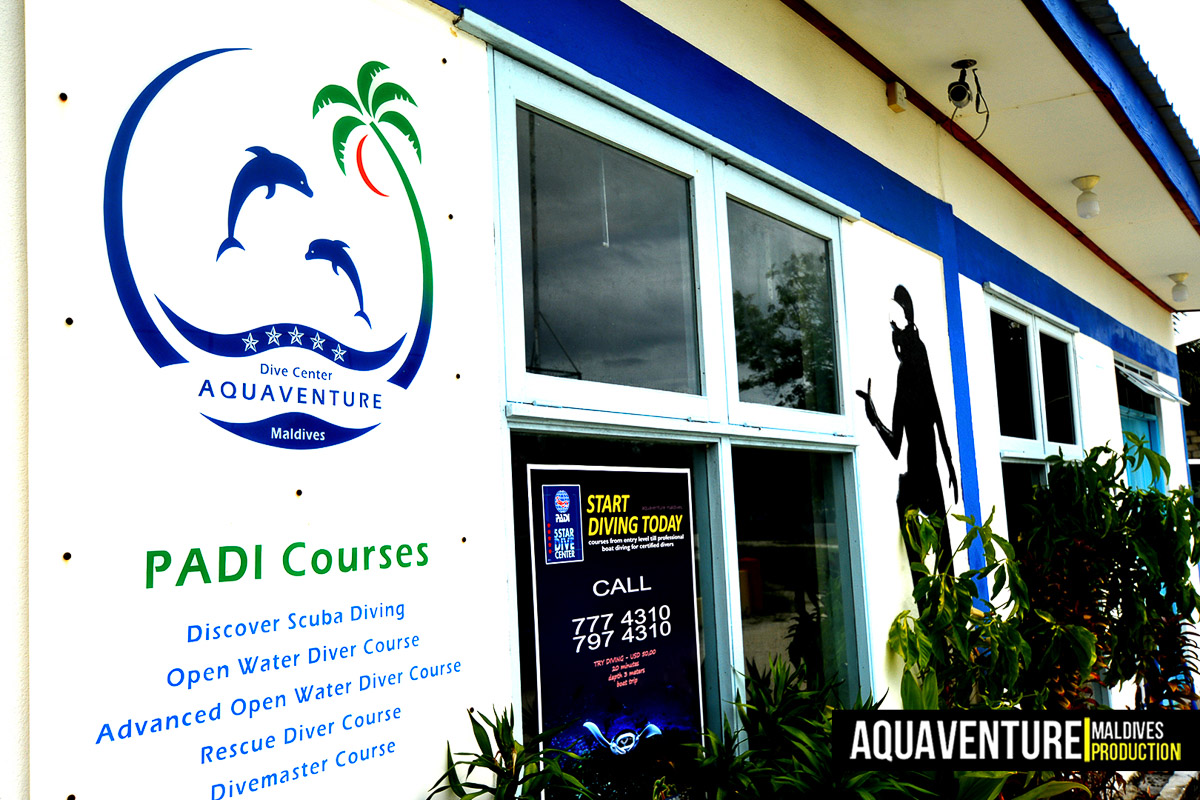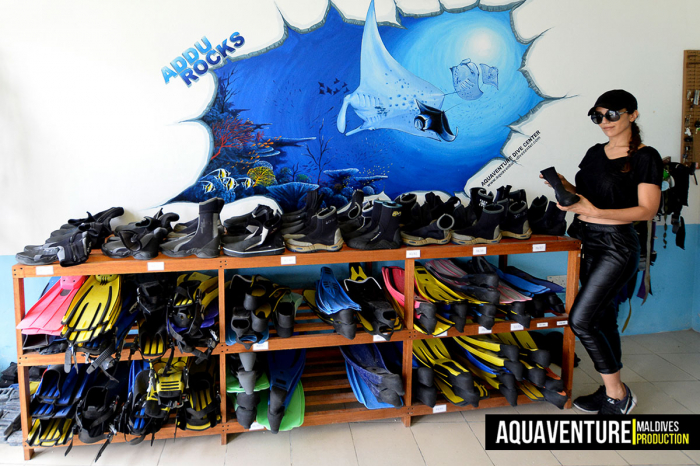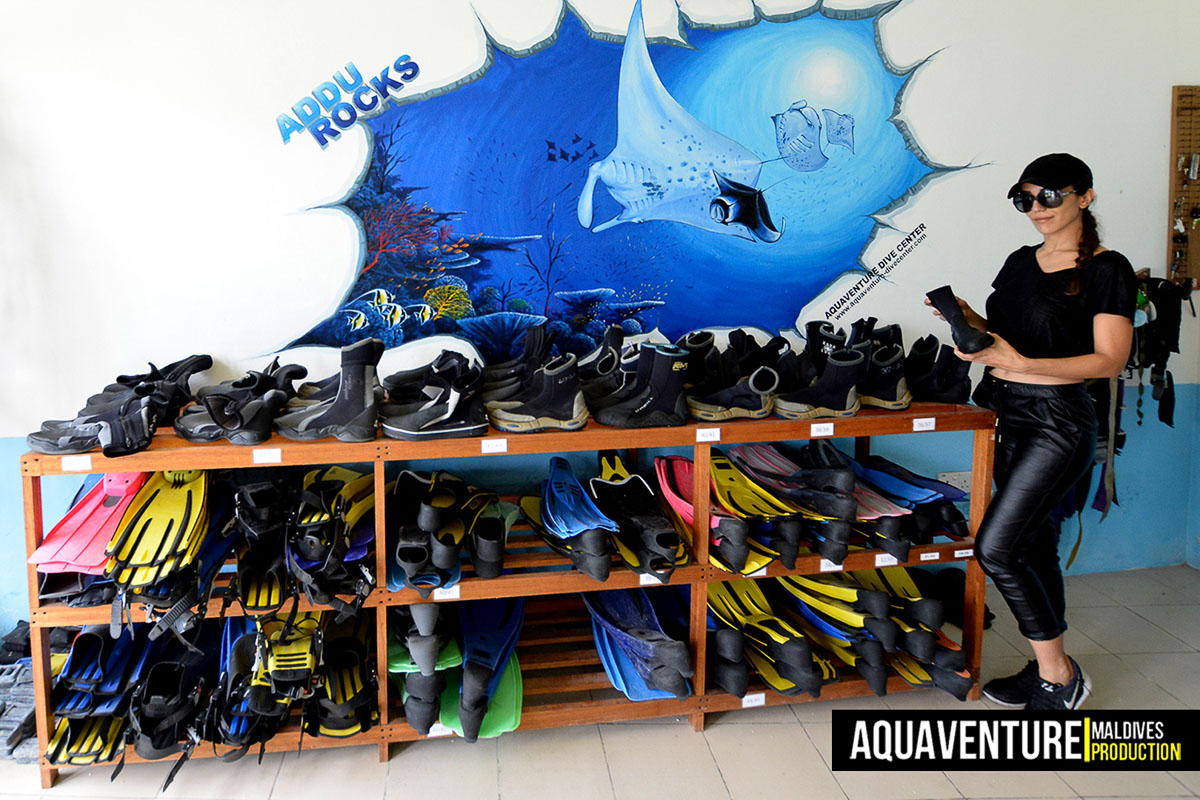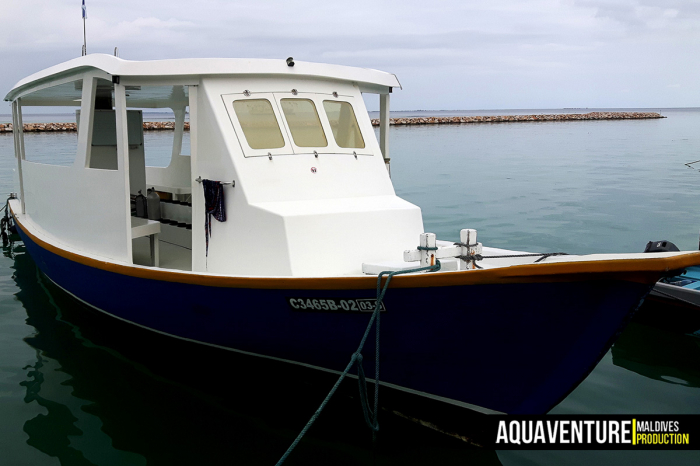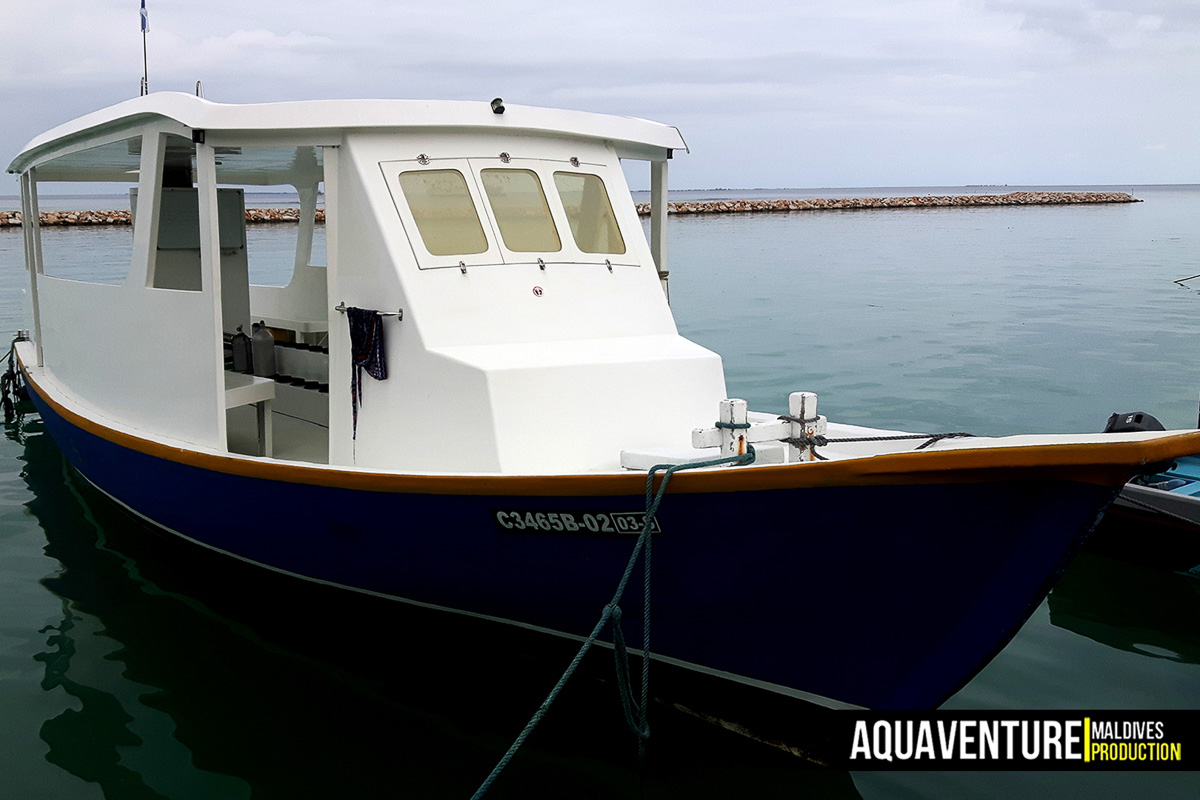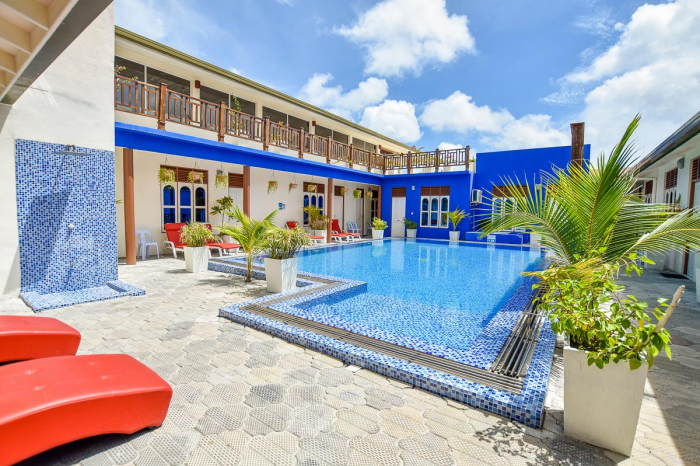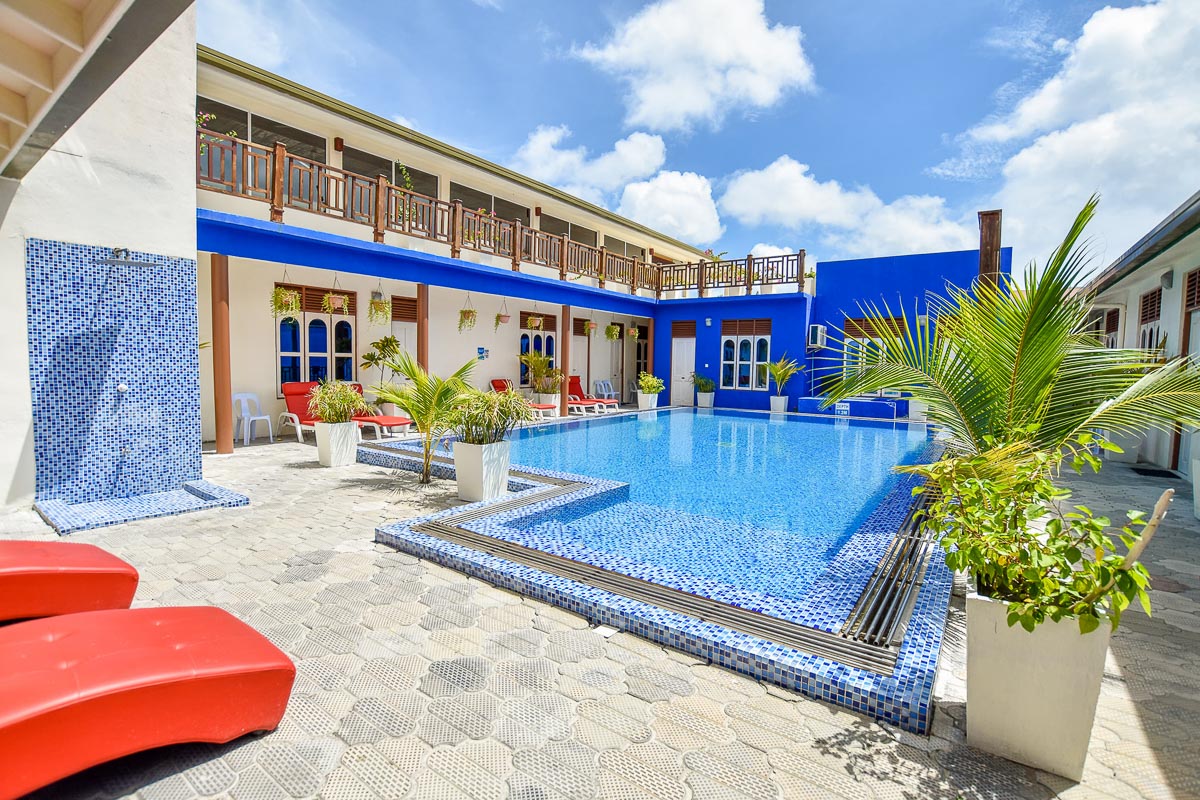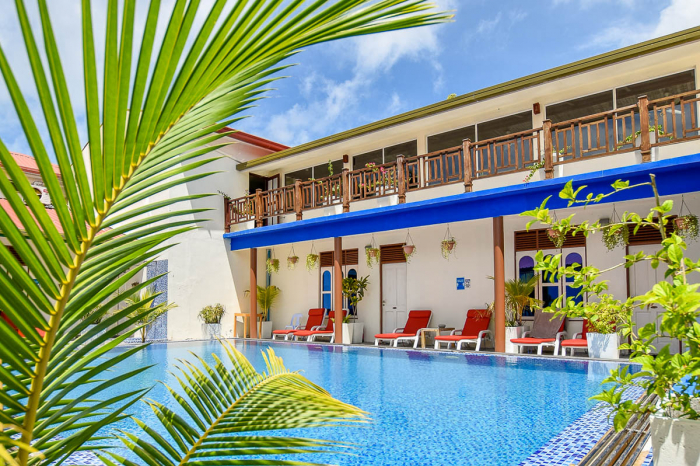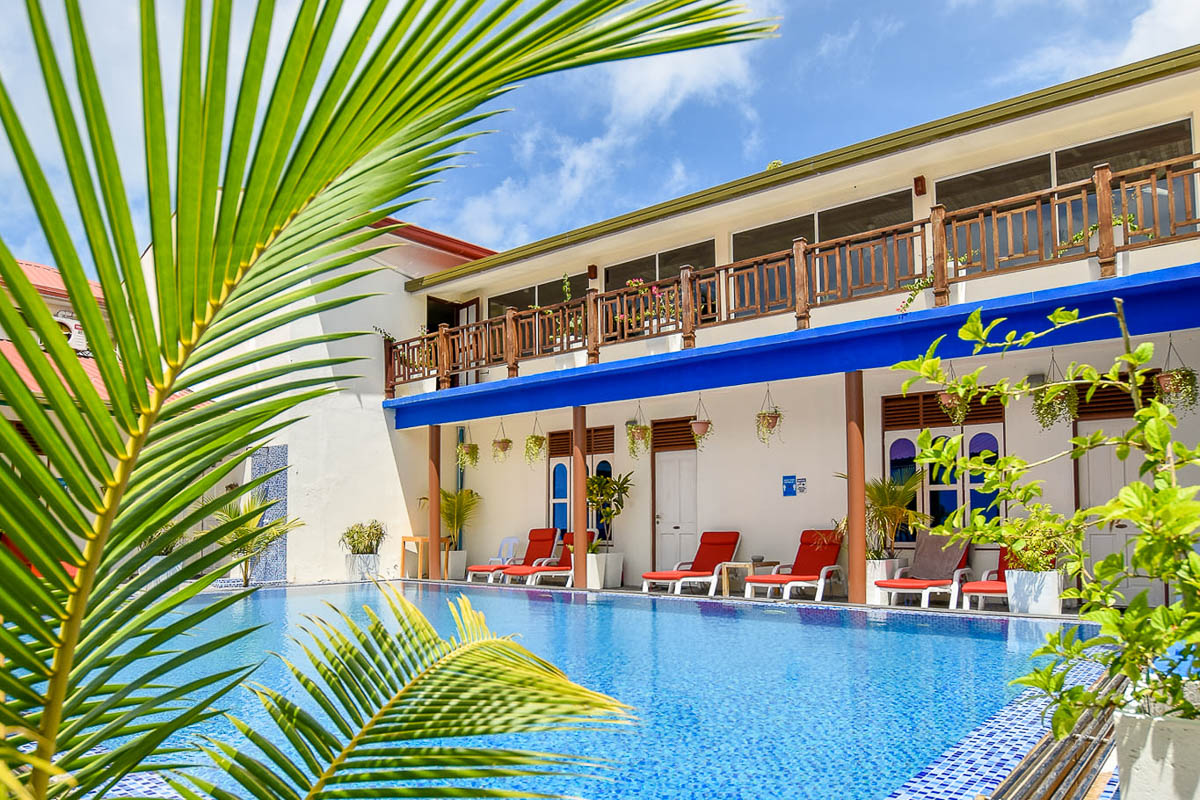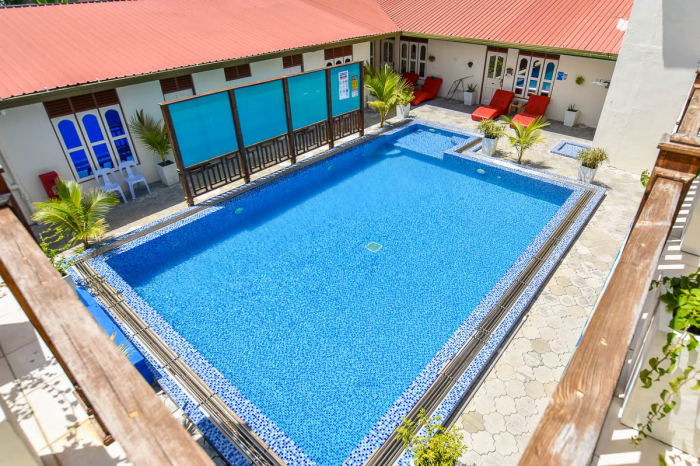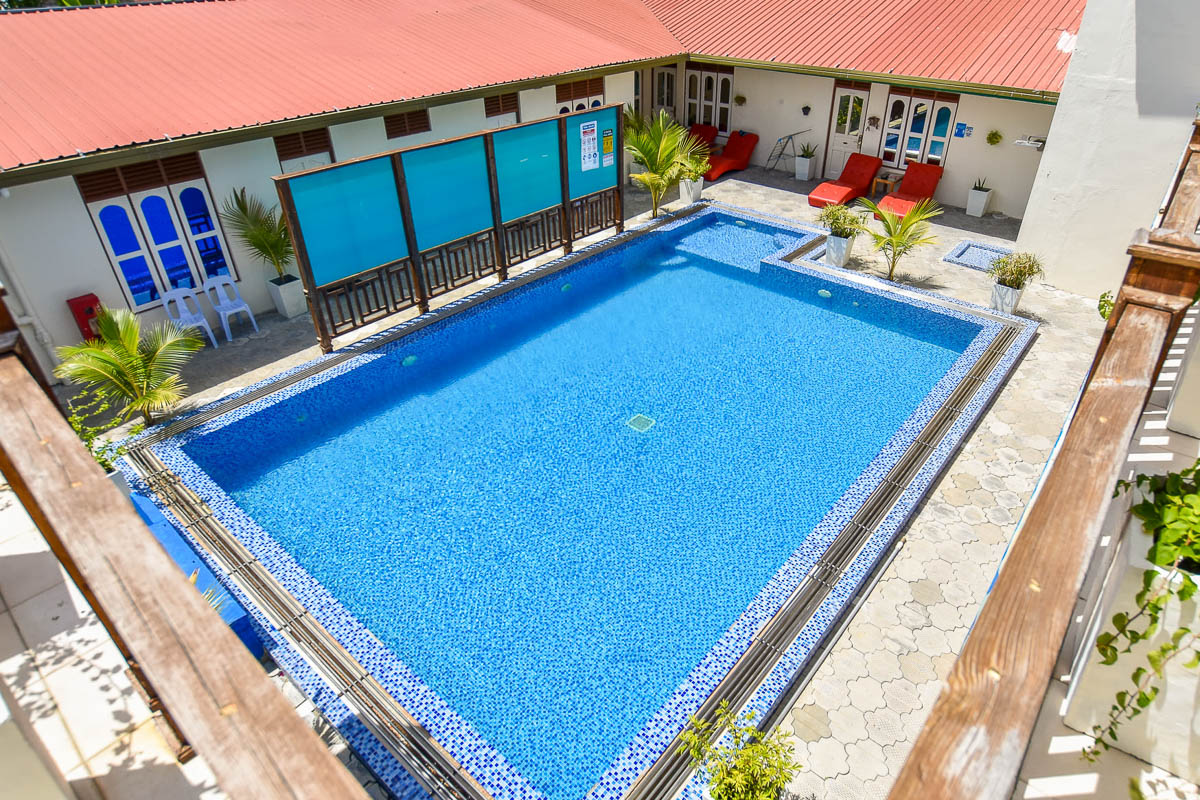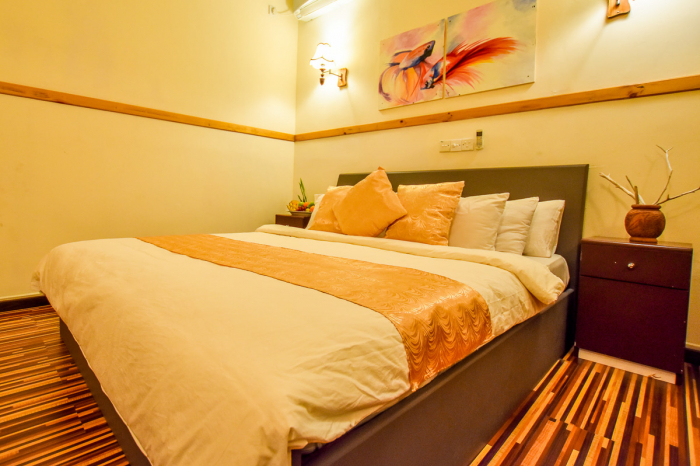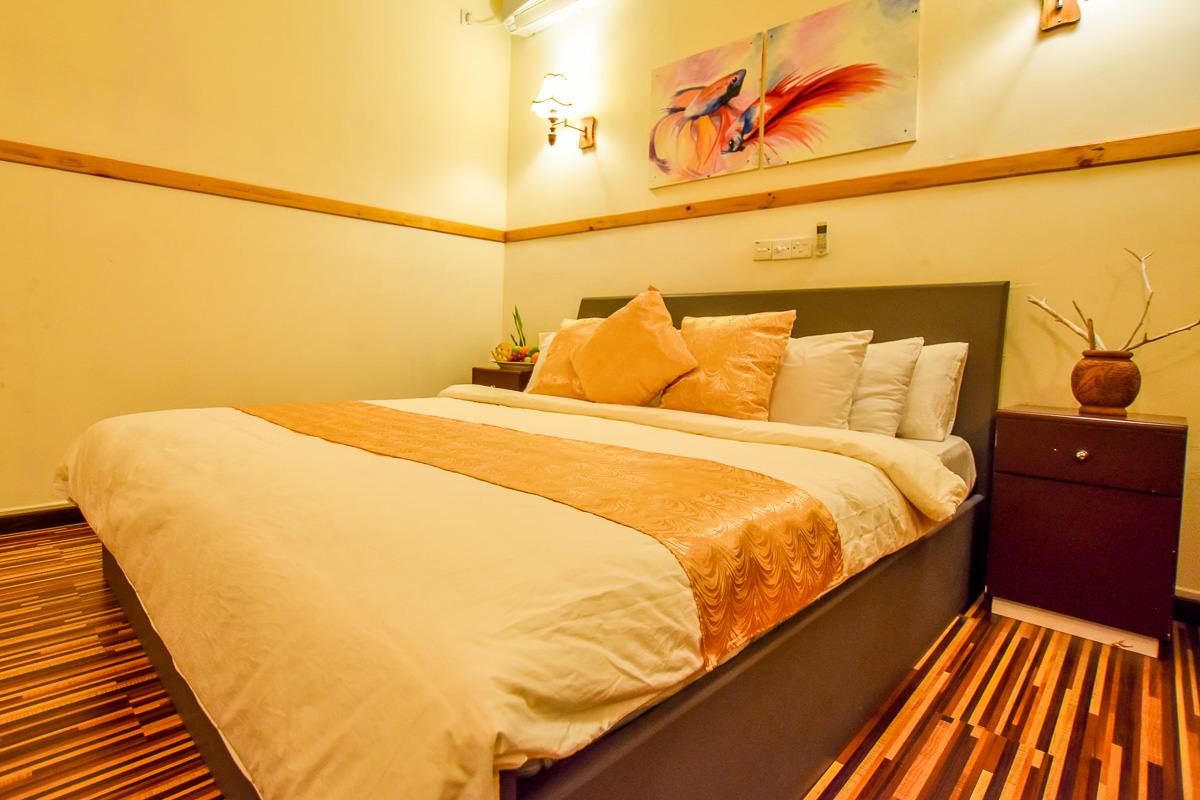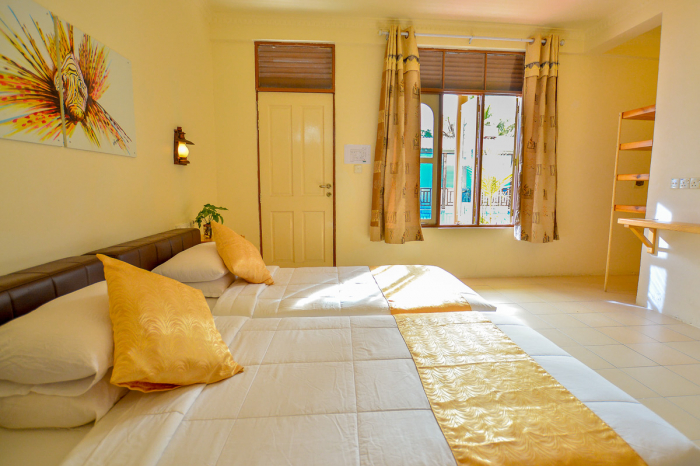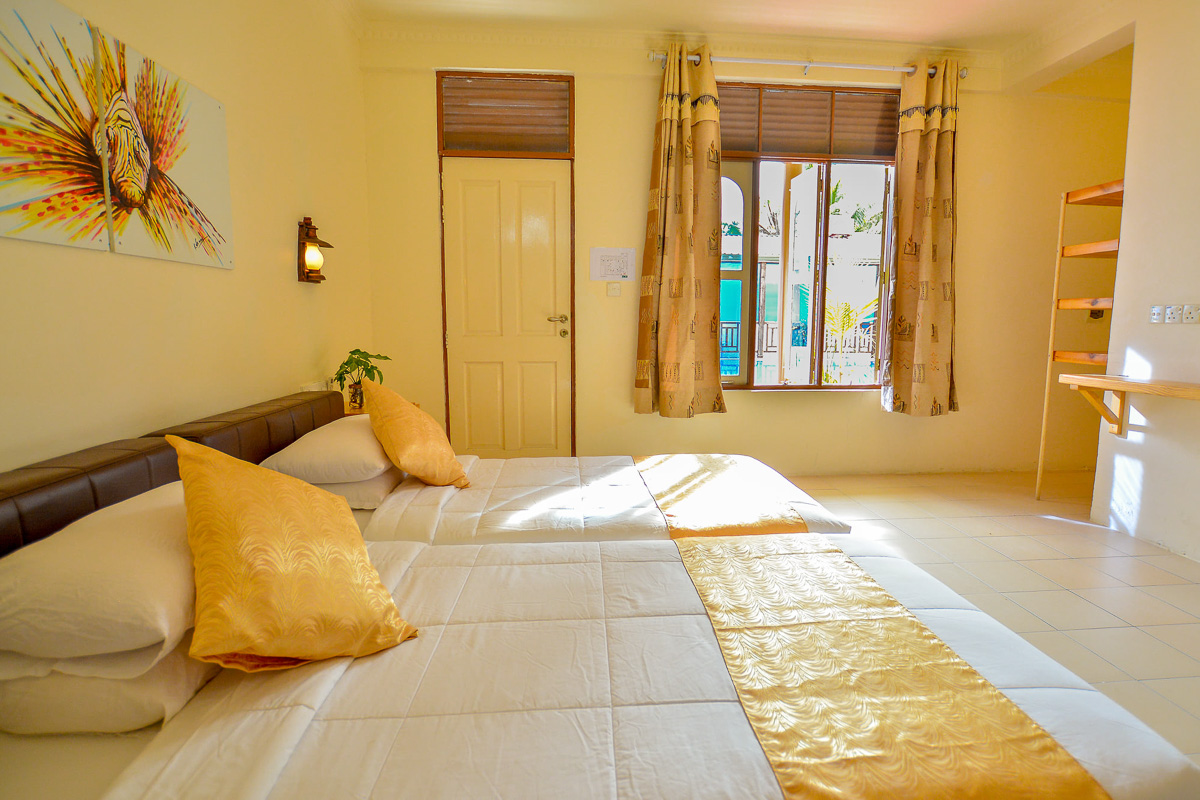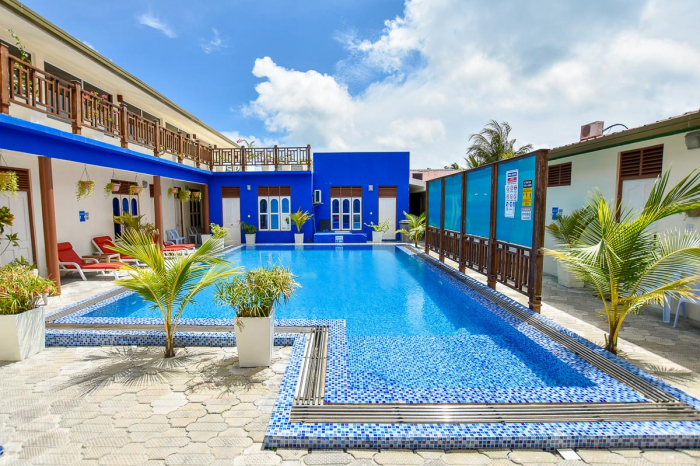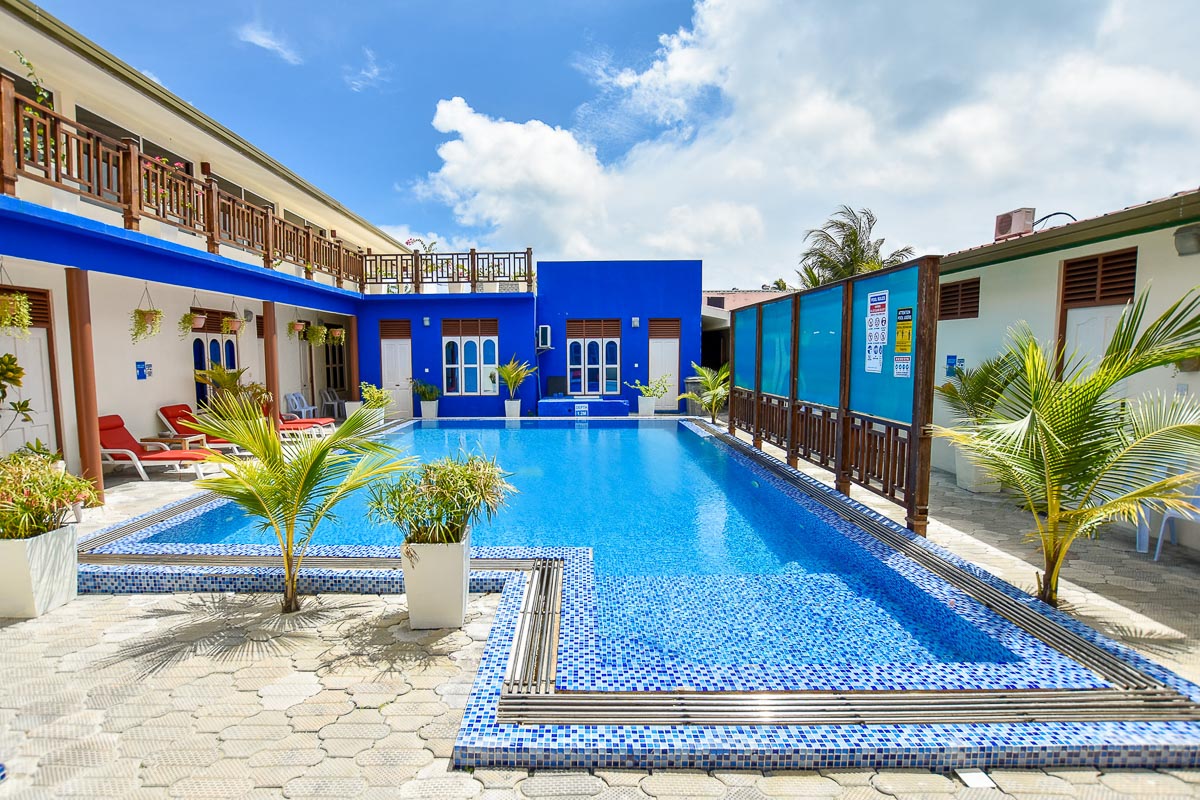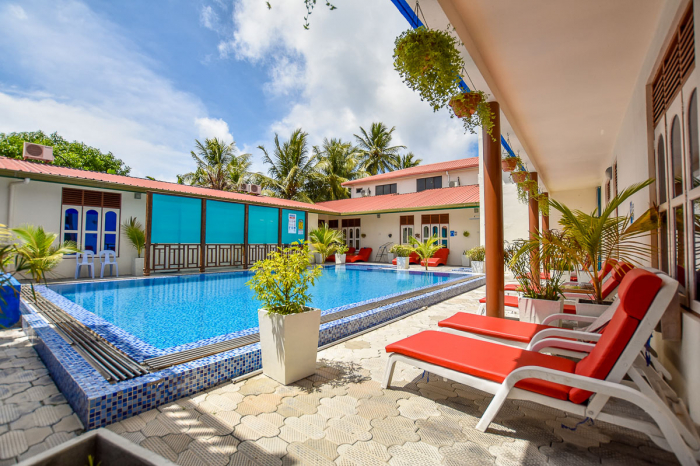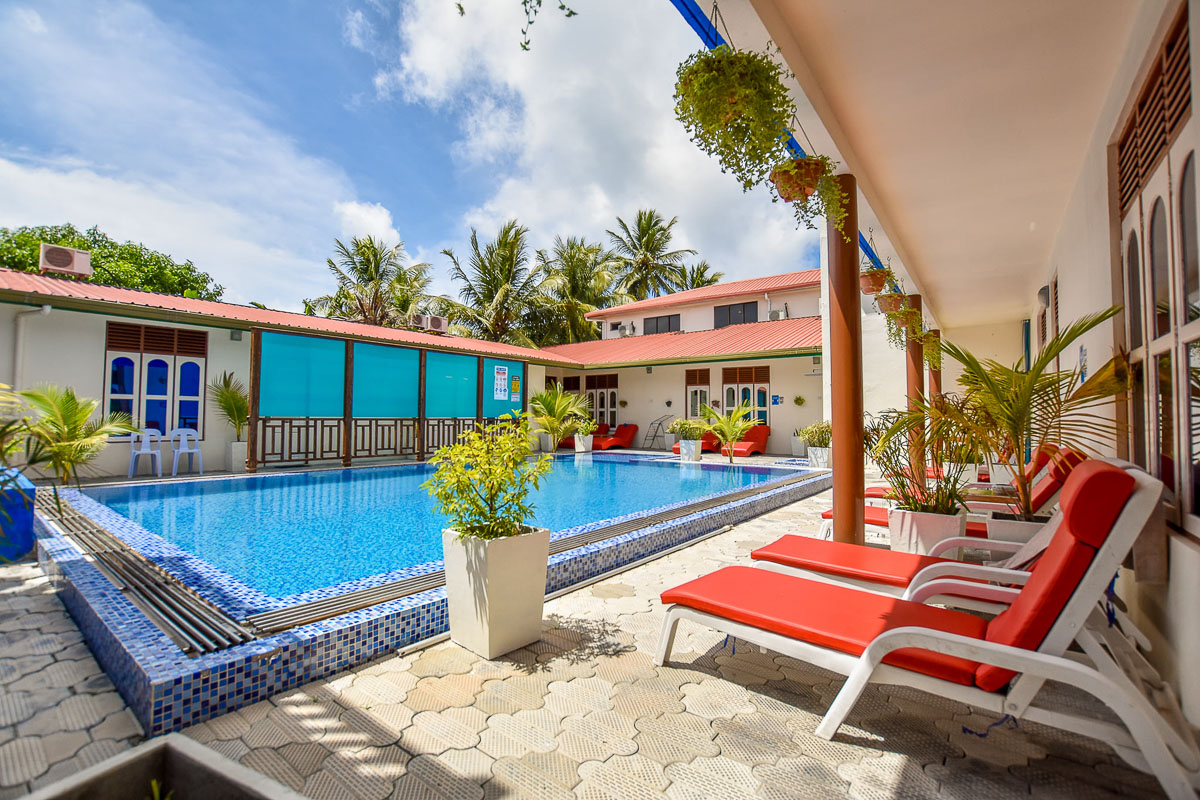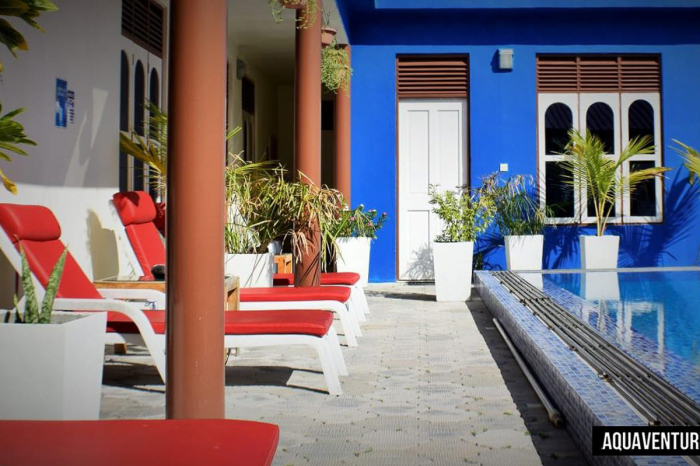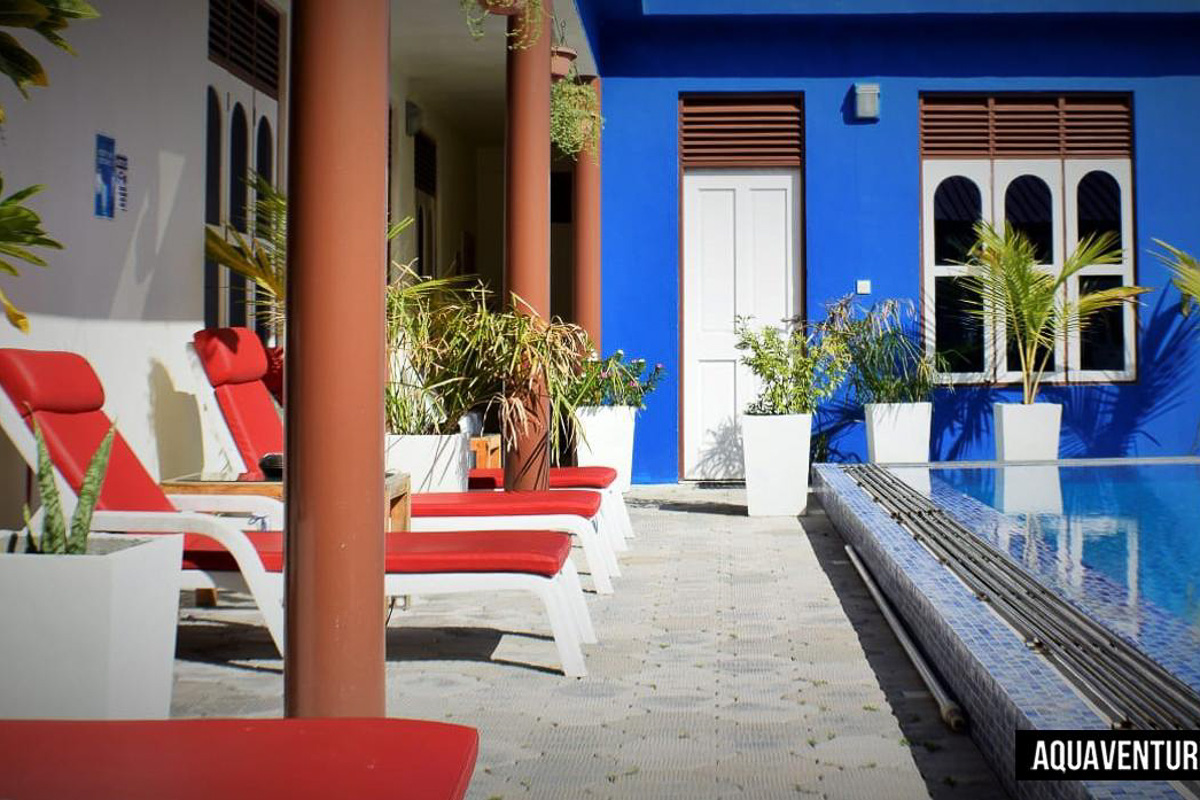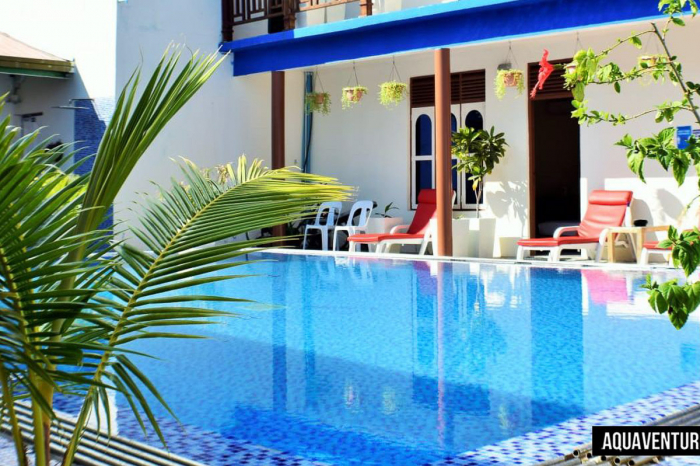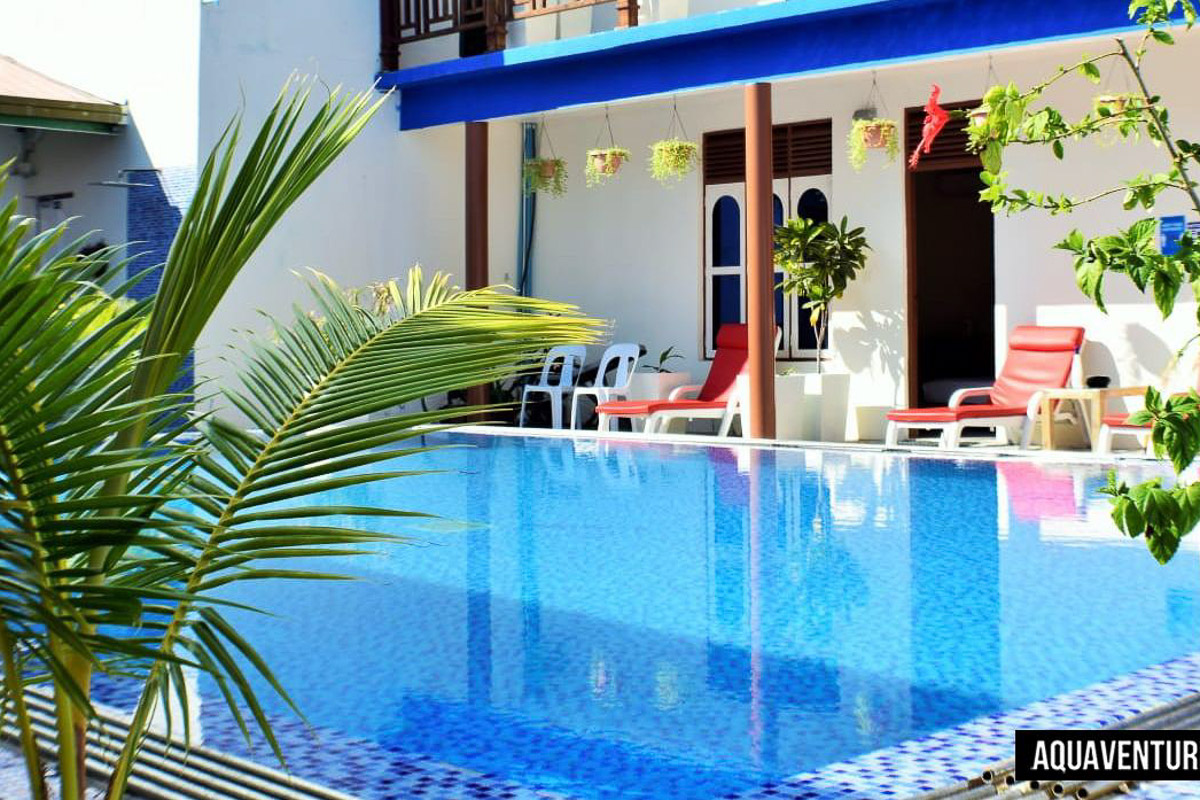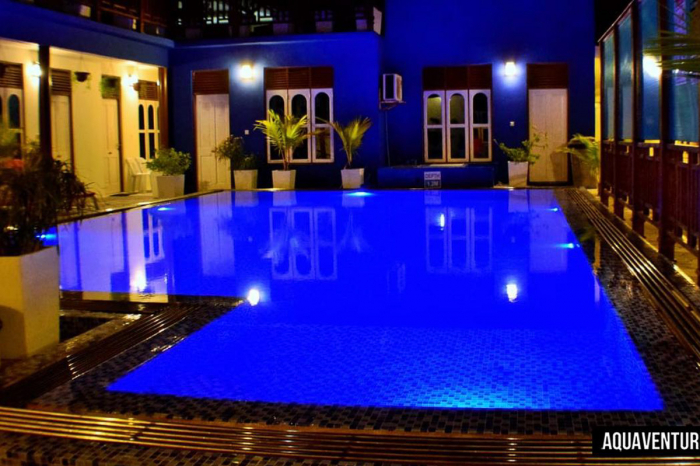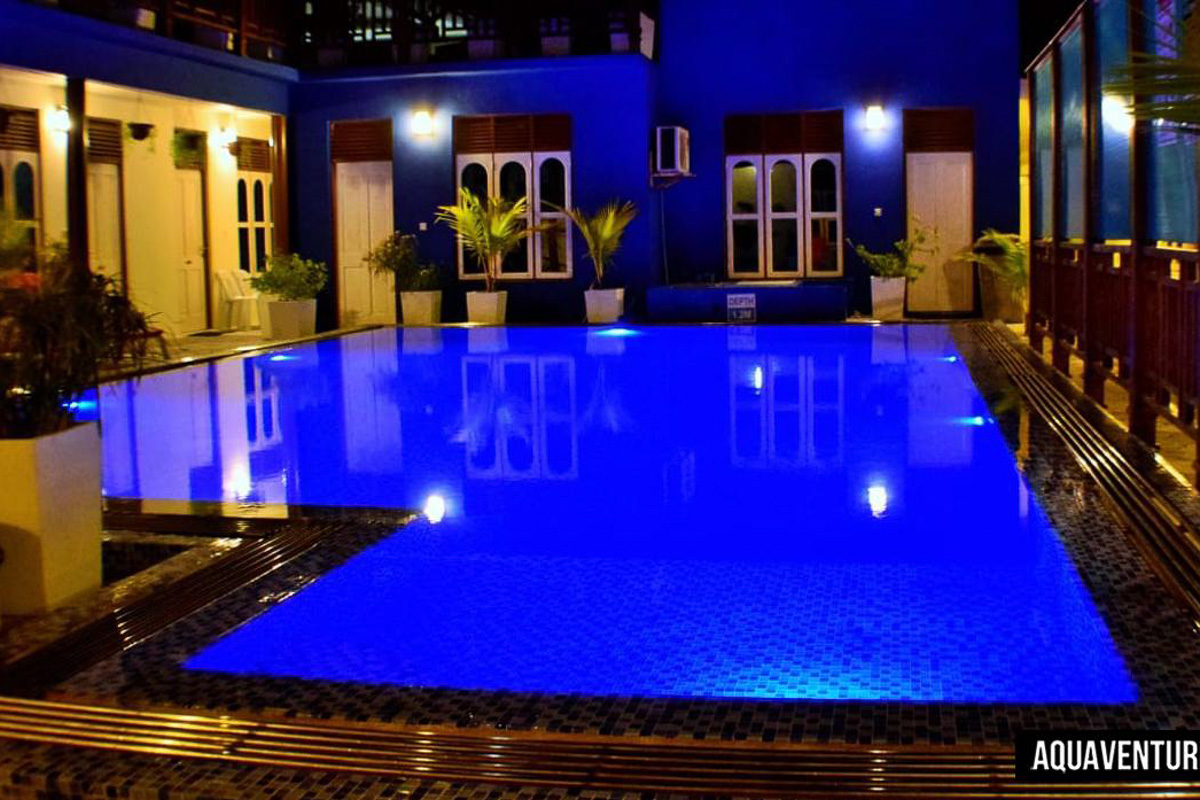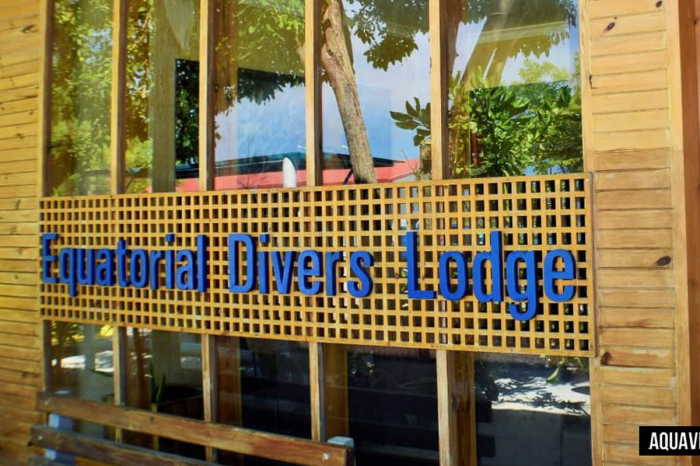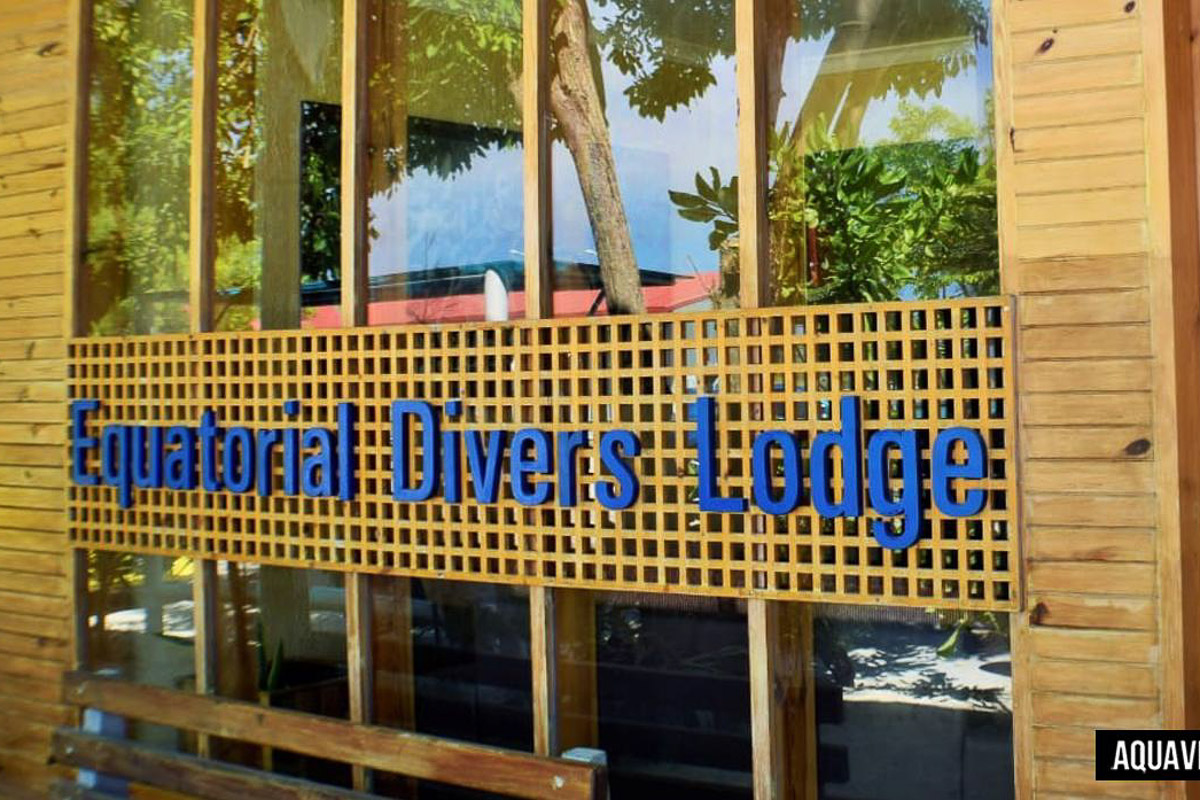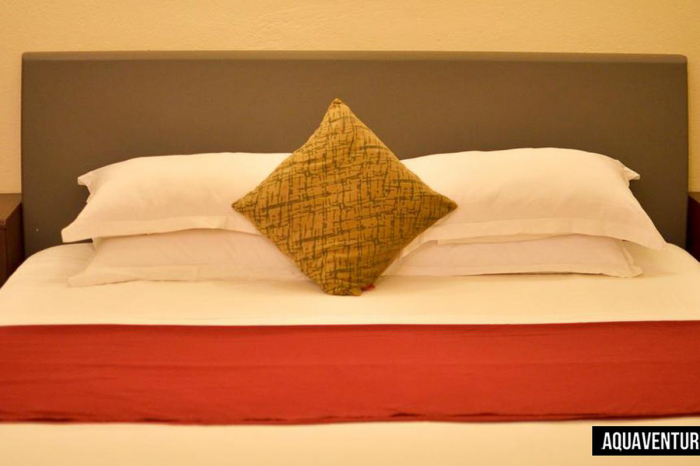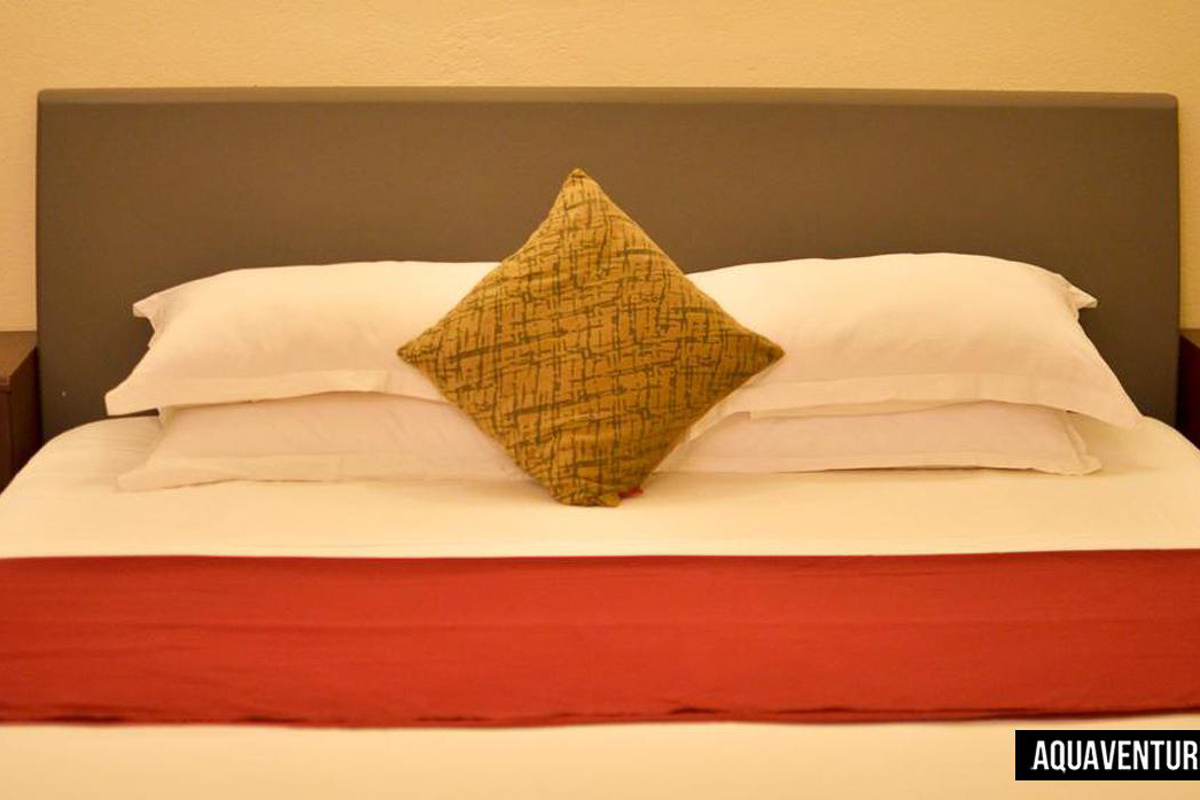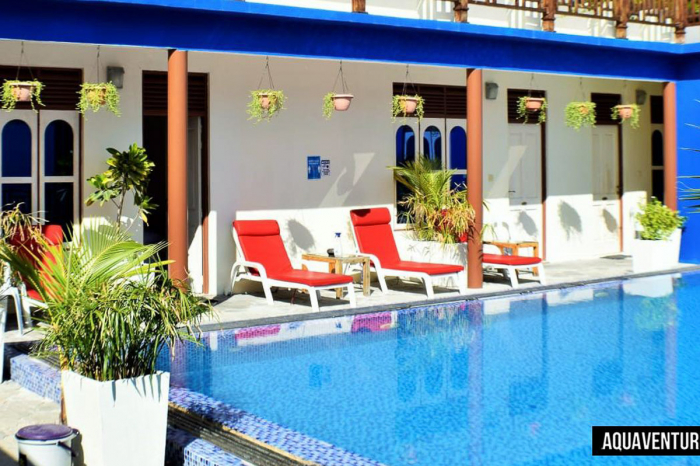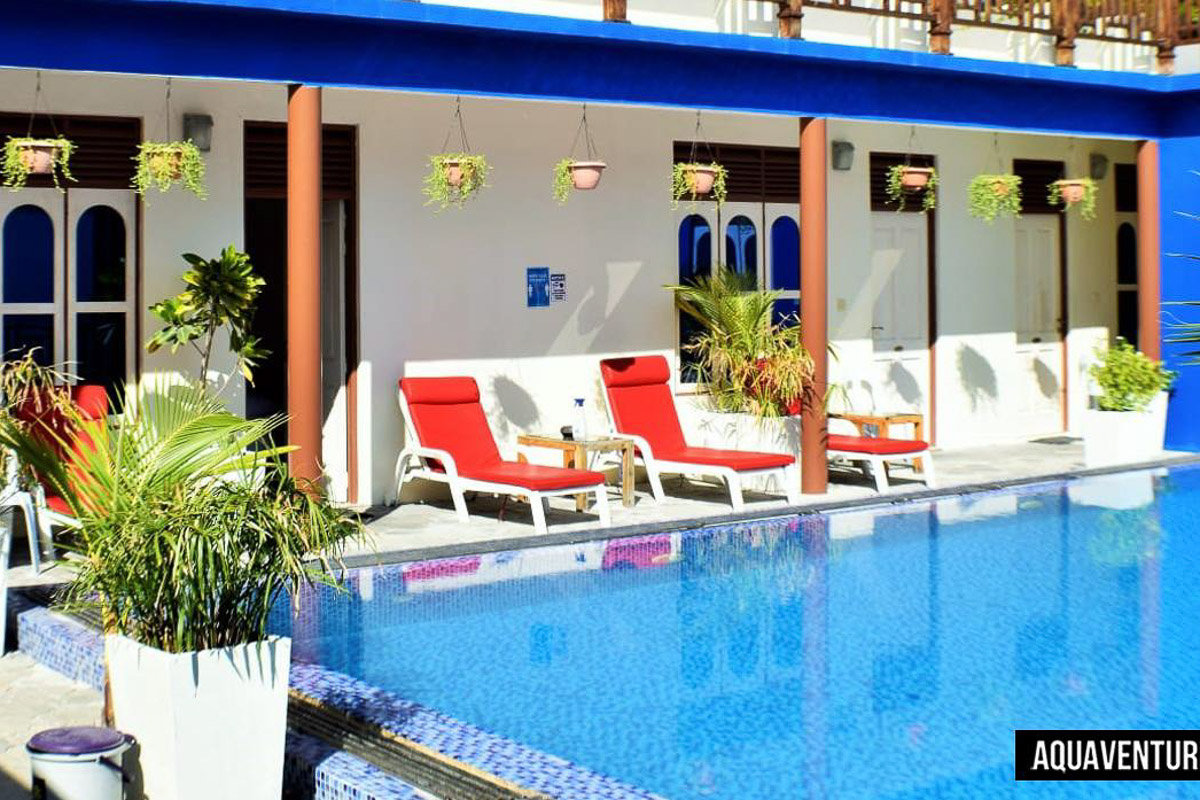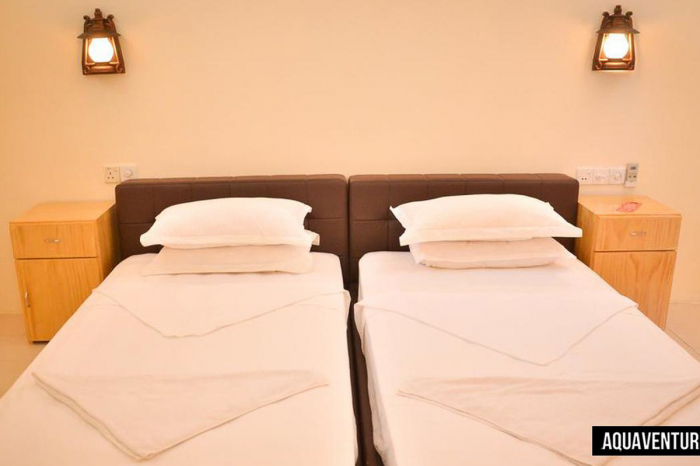 Overview
Partnered with True South Sunset Beach House and Equatorial Divers Lodge
Year-round reef manta ray sightings
Custom course and leisure diving packages for longer stays
Short boat rides to Addu's best sites including the British Loyalty wreck
Aquaventure and its partner lodges make the perfect base for exploring Addu Atoll – a paradise for divers with easy currents, impressive underwater formations, the Maldives' most impressive shipwreck, and year-round encounters with reef manta rays. With a variety of custom course and leisure diving packages, and options for full and half board, the resort and dive centre offer an option for every travel style. Plus, comfortable accommodations and a central location make it easy to relax and explore Maradhoo Island when you aren't busy blowing bubbles.
---
---
Amenities
---
About
About Aquaventure Maldives
This PADI 5-Star centre offers some of Addu Atoll's very best facilities for students and divers, including small group sizes, expert local guides, and extra perks like nitrox and 15-litre tanks. Their highly professional team of instructors and divemasters conduct a wide variety of diving courses and guided excursions throughout the region, with three boat dives available every day. Daily outings include trips to the most famous sites in the area, prized for gentle drift dives, exciting topography, the Maldives' most impressive shipwreck, and up-close encounters with reef manta rays all year long. 

The dive centre and lodges are centrally located, with easy access to Maradhoo Island's attractions. You'll find plenty of opportunities for dining, shopping, and even nightlife within easy walking distance. And, a free daily dive centre shuttle service makes getting to each day's activities a breeze. The choice of lodging combined with multi-day course and leisure diving packages allow guests to create their perfect experience. Non-divers in your group will find plenty to see and do here as well, with snorkelling excursions and watersports widely available throughout Addu Atoll.
Your stay at Aquaventure's partner lodges
True South Sunset Beach House is nestled on the sunset side of Maradhoo Island, close to Aquaventure dive centre. This guesthouse provides a high standard of services and amenities and comes complete with a beachfront sundeck, cafe, and multiple accommodation options. Thanks to its location, this guest house is a great choice for dedicated divers who like to roll out of bed and into the water, and provides an ideal base for anyone who loves active adventures and history.
Just down the road from the dive centre, Equatorial Divers Lodge offers spacious and comfortable guest rooms with everything you need to enjoy your Maldivian diving holiday. Their friendly staff are on site 24 hours a day, providing top-notch customer service and local tips to help you make the most of your time on the island. The lodge offers straightforward full and half-board packages and free daily transfers to and from the dive shop. Plus, their in-house restaurant serves a delicious blend of local and western cuisine for breakfast and lunch, plus soft drinks and juices in a relaxed poolside setting.
Diving from Aquaventures Dive Centre
Aquaventures Dive Centre offers a variety of PADI courses from beginner to pro, plus guided scuba adventures throughout Addu Atoll. Their highly professional team of divemasters and instructors uphold the highest standards for safety and fun, plus plenty of hands-on customer service both above and below water. Certified divers will enjoy short boat rides to the southern Maldives' most famous sites including Manta Point and the British Loyalty shipwreck. Recently serviced rental equipment and dive computers are available, as are 15-litre tanks. Aquaventures offers three boat dives a day from spacious and comfortable vessels, with small group sizes and expert local guides.

Addu Atoll is the southernmost chain of islands in the Maldives, famous for moderate currents, year-round reef manta ray sightings, and the region's largest shipwreck. Many of the atoll's dive sites are ideally suited to beginners, with gently sloping reefs, delicate hard and soft coral gardens, and easy to explore sand flats featuring stingrays and interesting bottom-dwelling macro life. Aquaventures Dive Centre is happy to arrange day trips to all the region's most sought after sites, including reefs and walls, thilas, and channels, with something on offer for divers of every kind. Their courses are conducted on Maradhoo Island's lovely house reef, complete with its own channel, the British Loyalty wreck and manta cleaning station, perfect for practice dives and honing your scuba skills.
---
Top tips
Current junkies and big fish enthusiasts should plan to dive during a new or full moon when local wildlife is most active. 
Be sure to pack plenty of lightweight clothing, comfortable shoes, and sun protection, for exploring Maradhoo Island above water.
Aquaventures Maldives welcomes children, but their facilities are best suited to adventurous couples, dive buddies, and groups.
Plan a day for relaxation in the sun on Maradhoo's stunning public beach or the nearby Feydhoo Sand Bank.
---
Diving
Diving in Addu Atoll
Healthy corals

Year round
The Maldives' most southerly atoll, Addu offers an enticing mix of history and culture, beaches and wildlife, as well as exhilarating, year-round diving. The atolls' healthy reefs and wide channels are home to turtles and sharks, along with resident manta rays that can be encountered year-round. And if that's not enough, Addu is home to the largest wreck in the Maldives - that of the WWII British Loyalty. With plenty of modern - and not so modern - history to explore, great accommodation options, and of course, some beautiful beaches and sandbars, Addu is perfect for anyone looking for something a little out of the ordinary in the Maldives.