Scuba diving in
New Zealand
From sub-tropical reefs and schooling fish, to world-class wrecks and frigid fjords, New Zealand's rich underwater habitats offer a unique diversity of scuba diving experiences.
Diving highlights
Immerse yourself in Maori culture, breathtaking scenery, and unique diving
World-class wreck dives, including Rainbow Warrior and HMNZS Canterbury
Explore some of the best sub-tropical scuba diving on the planet
Go whale watching and spot dolphins, humpbacks and even orcas
New Zealand is a Pacific island nation where mythology and cultural heritage meet a progressive yet endearingly down-to-earth society - and that's just the people! New Zealand has a surprisingly small population, meaning much of the country is reserved for footstep-free primordial landscapes, with everything from volcanic geysers and lush forests, to icy, glacier-carved fjords. And of course, each island has its own distinct personality. The north is the warmer of the two, both above and below the waves, and is home to beautiful beaches and dramatic volcanic landscapes, while the South Island is dominated by the higher, snow-capped peaks of the Southern Alps.
With such a rich variety of natural habitats, it's no real surprise that the diving is equally diverse. Divers can explore a mix of sub-tropical and temperate marine environments, with everything from thriving reefs to towering kelp forests, and an incredible diversity of marine life, including manta rays, exotic nudis, fur seals, and even orcas. Plus, with a scattering of world-class wrecks and isolated offshore islands to explore, New Zealand truly does offer something for every diver.
---
Ready for your dive adventure in New Zealand?
Top New Zealand experiences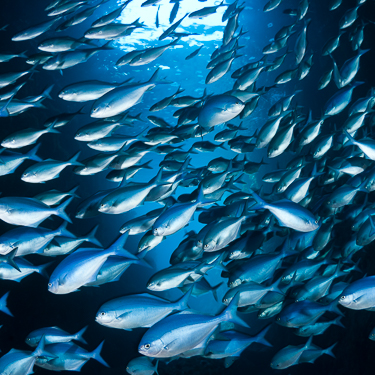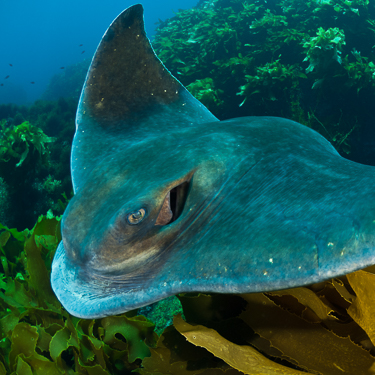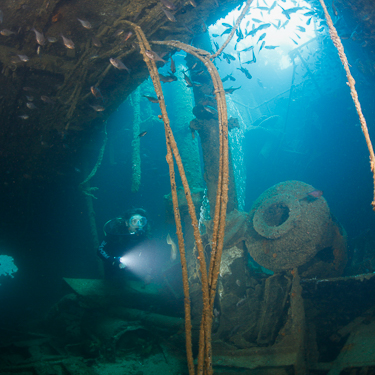 ---
Dive seasons in New Zealand
The North Island boasts a warmer climate, with mild winters and great year-round diving. Between November and April, tropical currents keep water temperatures between 18-23°C but the plankton blooms that attract stingrays and orcas can also reduce visibility. Between May and September, the water temperature drops to as low as 14°C but visibility can increase to over 30-metres. Humpbacks, blue whales and fur seals can all be seen during these winter months.
Diving around the South Island is considerably colder. Water temperatures reach highs of 18°C between November and April, but hit frigid lows of around 8°C between May and September, meaning drysuits are recommended for much of the year.
---