Scuba diving in
Bay of Islands
Explore the world-famous Rainbow Warrior and Canterbury wrecks, and discover some of the planet's best sub-tropical diving
Highlights
Dive the world-famous Rainbow Warrior and HMNZS Canterbury wrecks
Discover ancient forests, dramatic landscapes and rich Maori history
Book a whale and dolphin trip and spot orcas, dolphins and humpbacks
Encounter three-metre, 350kg short-tail stingrays!
Home to magnificent landscapes of arches, towering cliffs and stunning underwater caves carved by volcanoes, the Bay of Islands shelters a phenomenal wealth of wildlife above and below the waves. Its protected waters boast epic amounts of subtropical marine species, from the tiniest nudibranchs, schools of fish, pelagics and rays, to majestic mammals such as dolphins, whales and seals. And when you're done exploring the reefs and caves, the iconic wrecks of the Rainbow Warrior and HMNZS Canterbury await.
Scuba diving in the Bay of Islands
Schooling reef fish

Year round

Plentiful reef life

Year round
Diving in the Bay of Islands is offered by several dive operators in the main towns of Paihia and Russell. Expect a unique experience, with underwater caves, canyons, pinnacles and tunnels combined with diverse marine species, from tiny macro critters and healthy corals, to vibrant subtropical fish, sharks, and even dolphins and whales on the way to dive sites. Its subtropical climate means divers can experience a unique mix of species and habitats, including kelp forests and volcanic reefs alongside special seasonal species encounters. In the summer from mid-December to mid-March, you can encounter large schools of blue maomao, and big pelagics like eagle rays, and one of the signature creatures of the region - the giant short-tail stingray! In winter months from mid-June to mid-September, the visibility can be crystal clear, and fur seals are often encountered.
Diving the HMNZS Canterbury
One of the Bay of Islands' main attractions is the world-famous shipwreck of the HMNZS Canterbury. Located in Deep Water Cove just off the Cape Brett Peninsula, the HMNZS Canterbury - a Royal New Zealand Navy frigate - was sunk as an artificial reef in 2007. It is the only wreck located off Northland's coast that sank intact and upright. The encrusted wreck now lies on the ocean floor at around 36-metres, with the top of its structure starting at 12-metres, and is home to an impressive ecosystem of schools of juvenile snapper, bait fish, bigeye, kingfish and many more species.
Diving the Rainbow Warrior
The infamous Rainbow Warrior suffered a more dramatic demise than the Canterbury. Divers can get their history fix while exploring the wreck of this former Greenpeace ship - blown up by French secret service agents in 1985 in retaliation to the group's anti-nuclear protests. The vessel sank in Auckland Harbour, but was then scuttled in Matauri Bay. The critter-covered wreck lies at 26-metres in the Cavalli Islands, and is now a refuge for the marine life that it used to protect. Plenty of snapper, big eyes crustaceans and more all call this piece of sunken history home.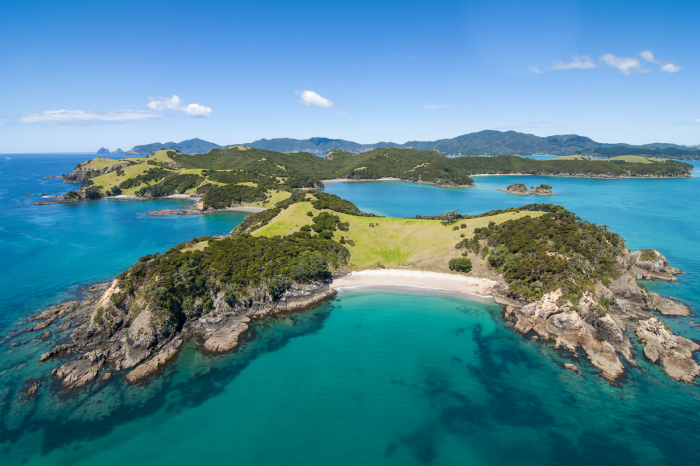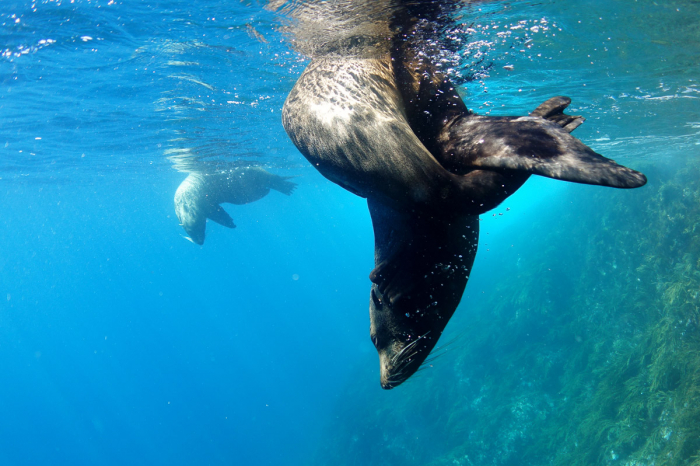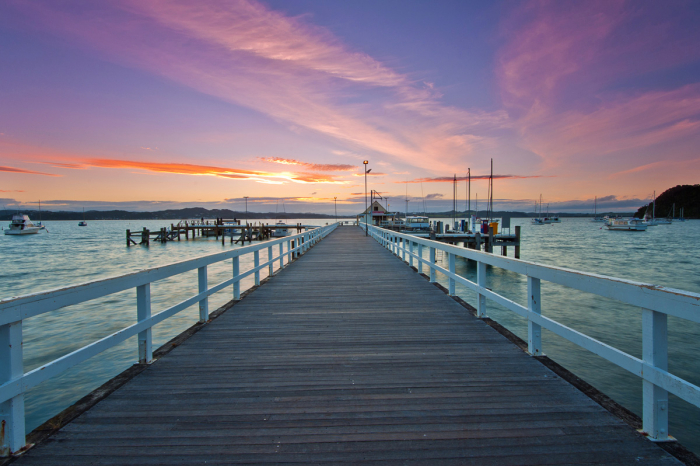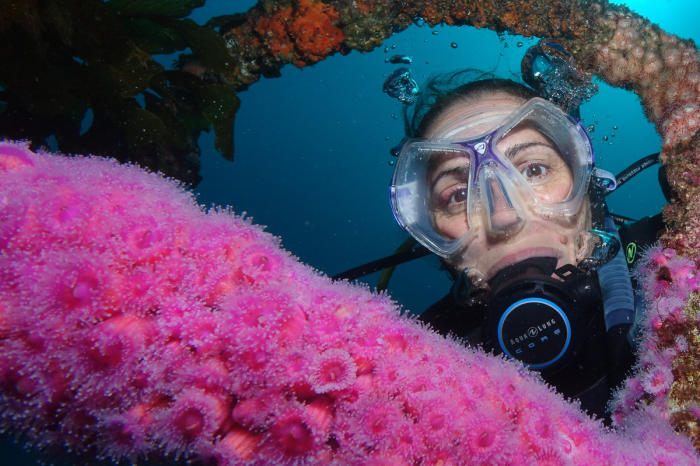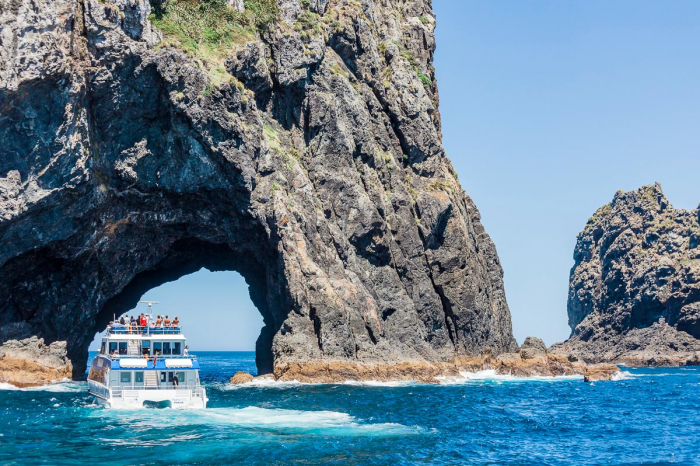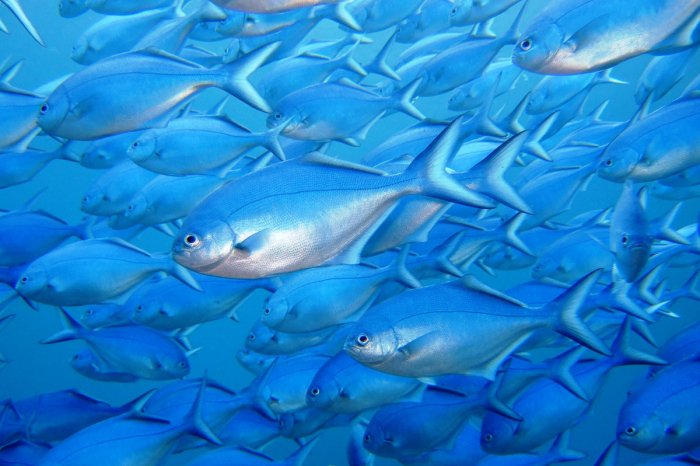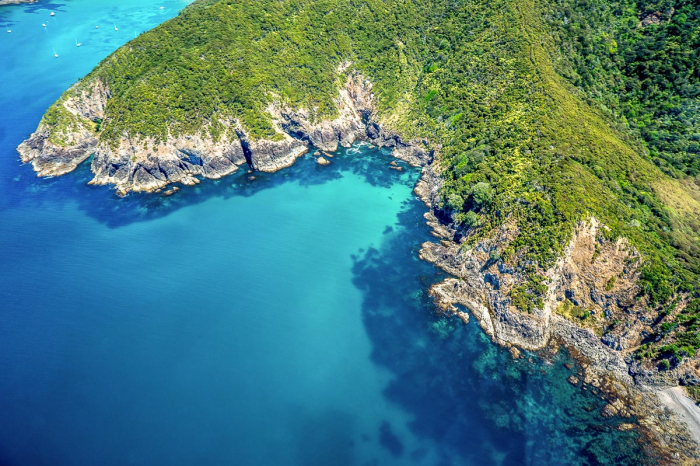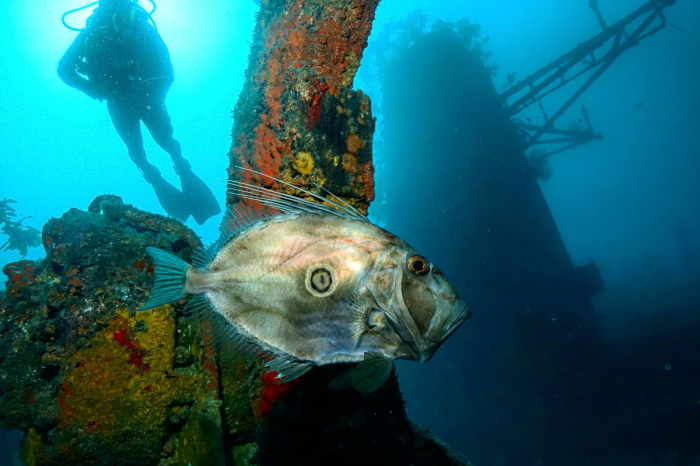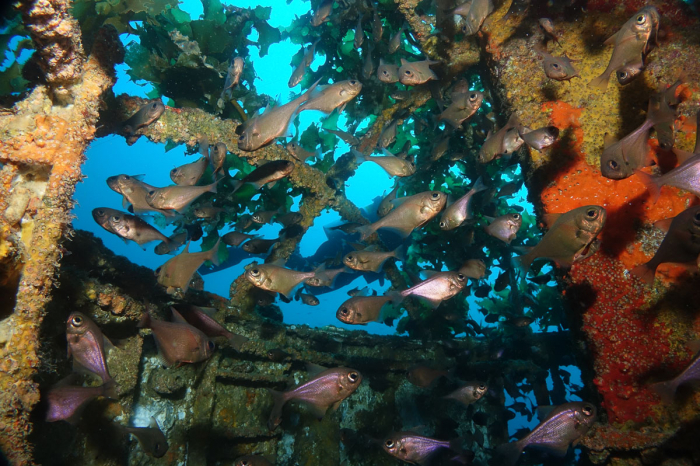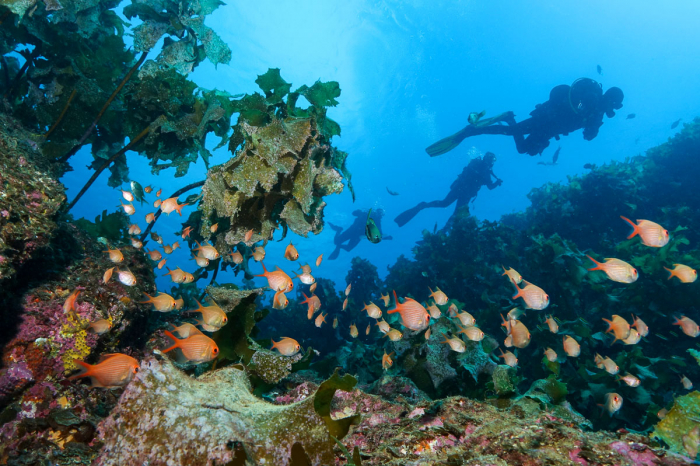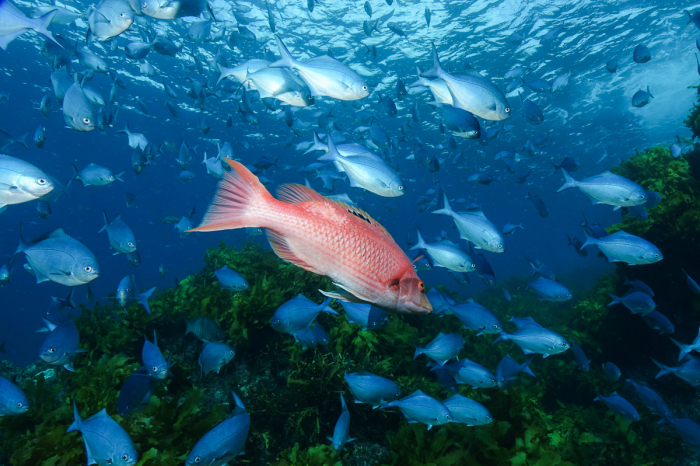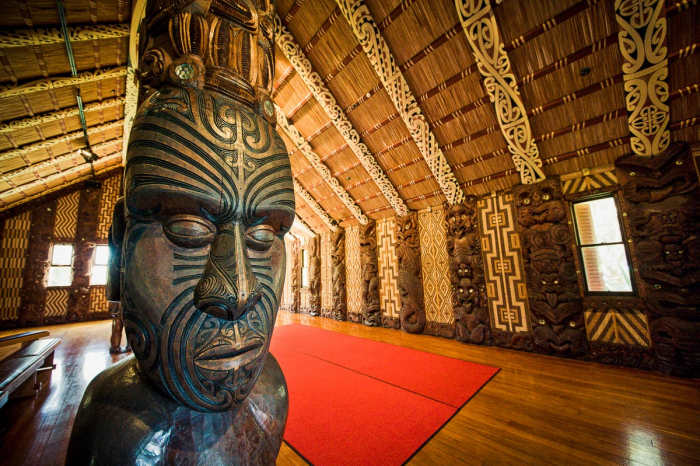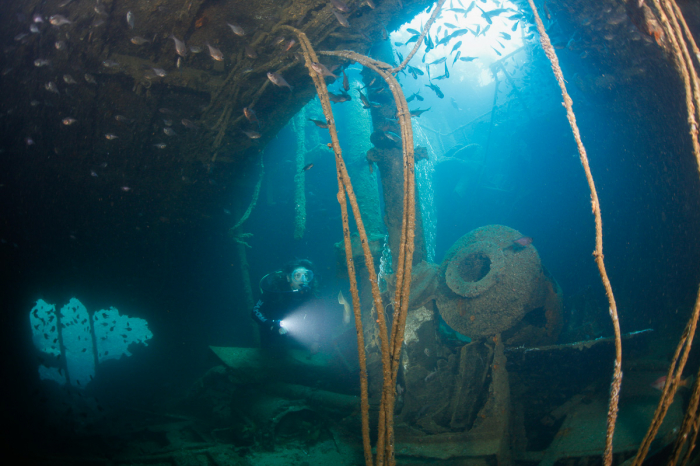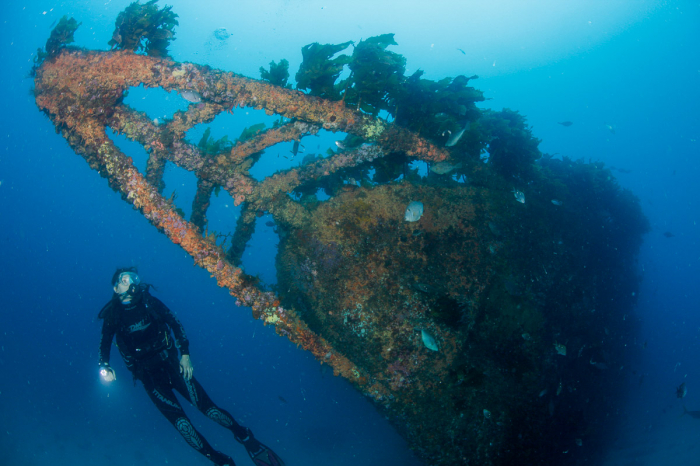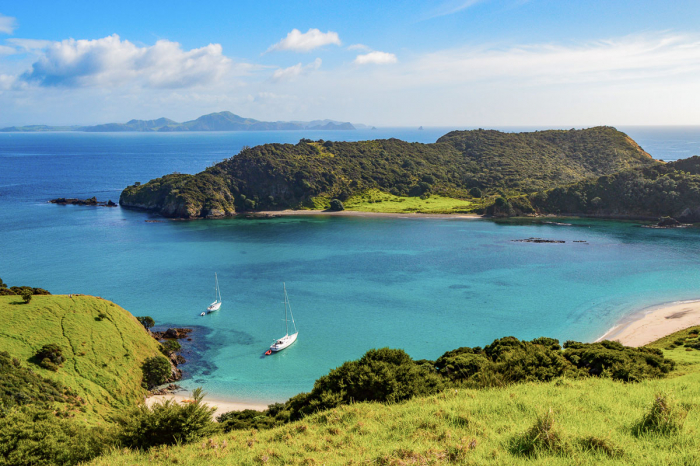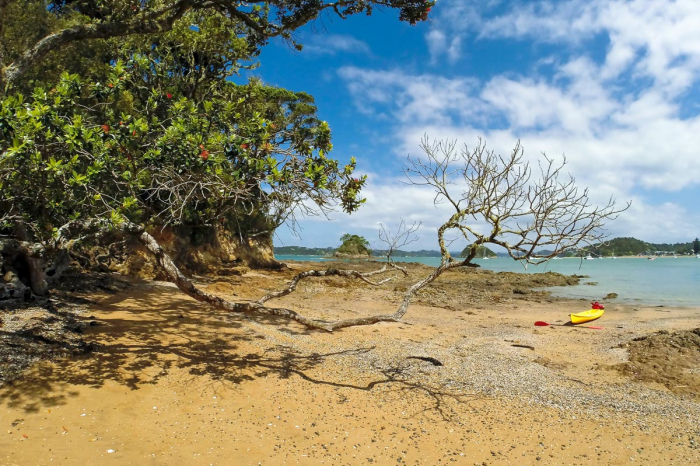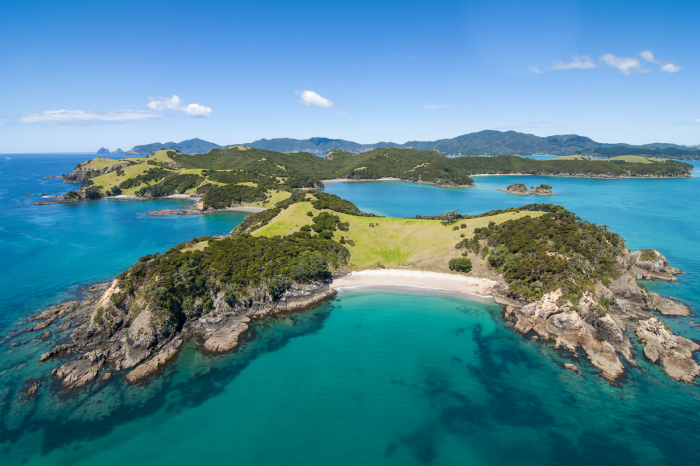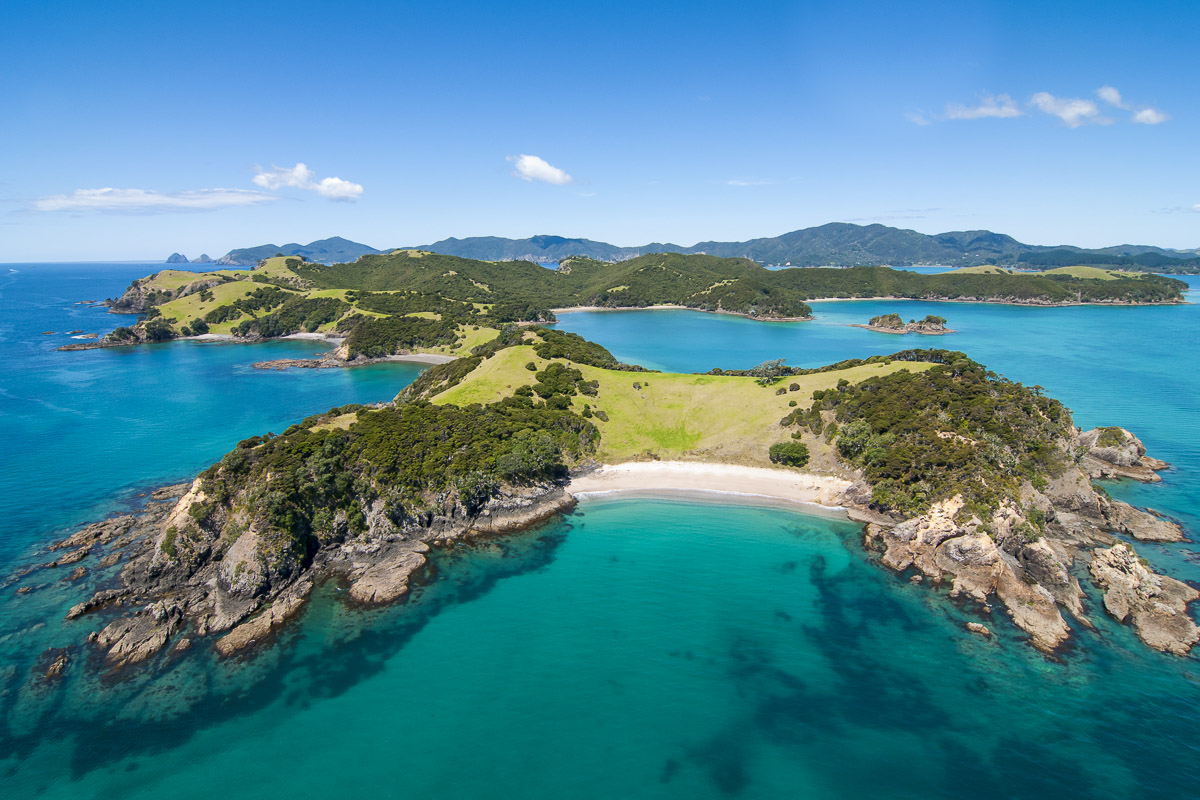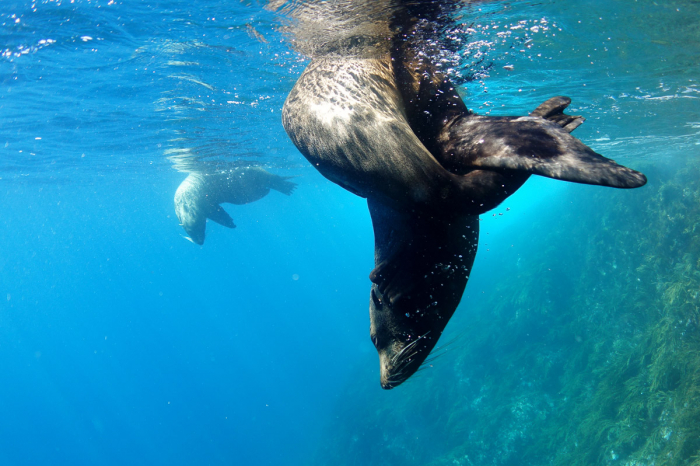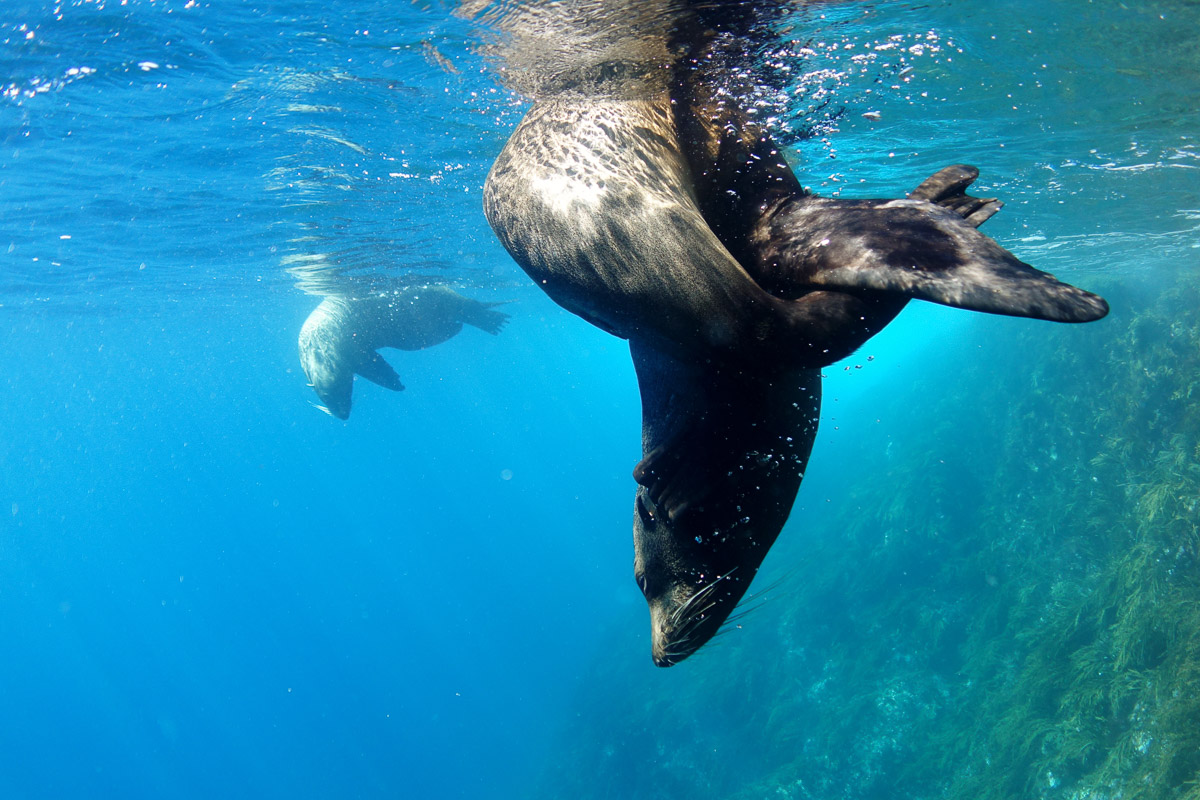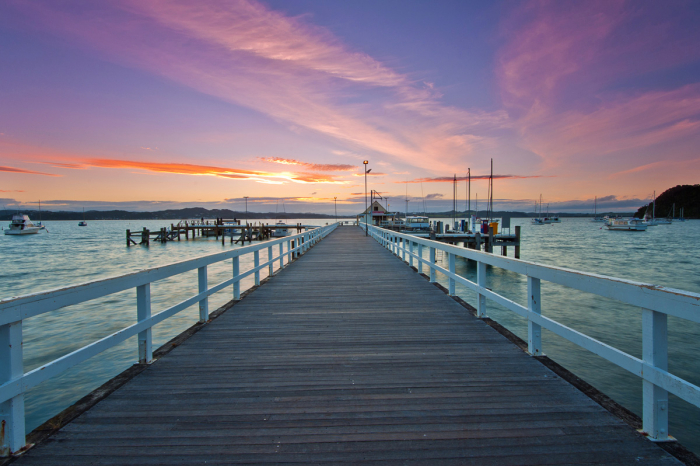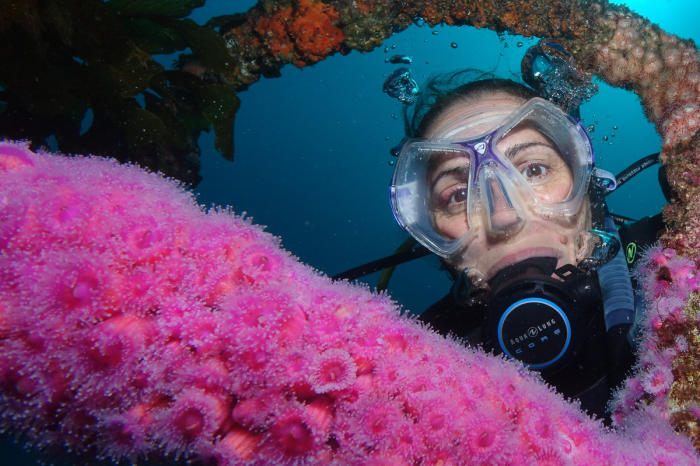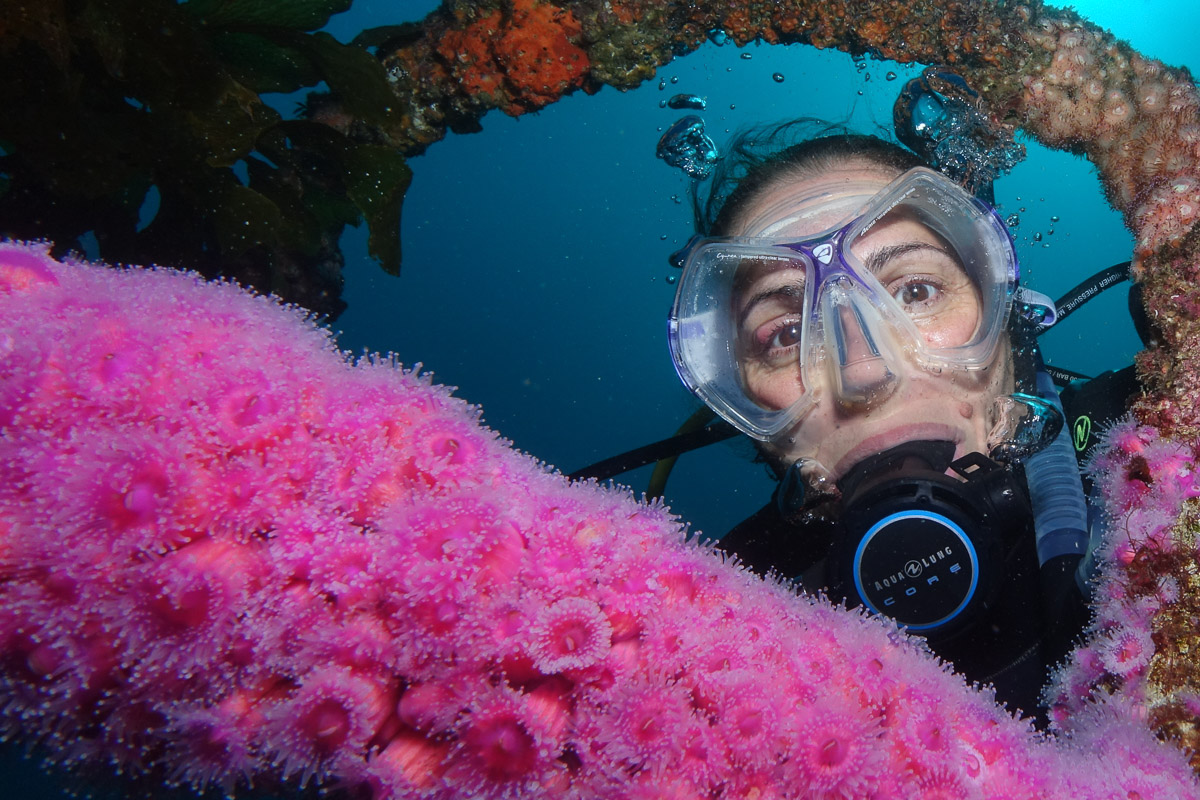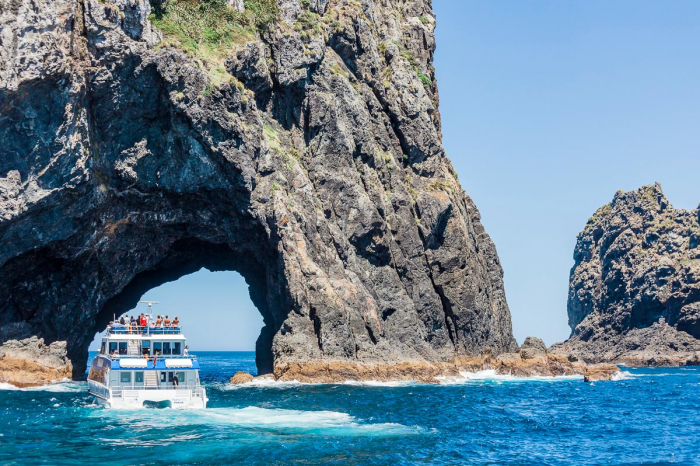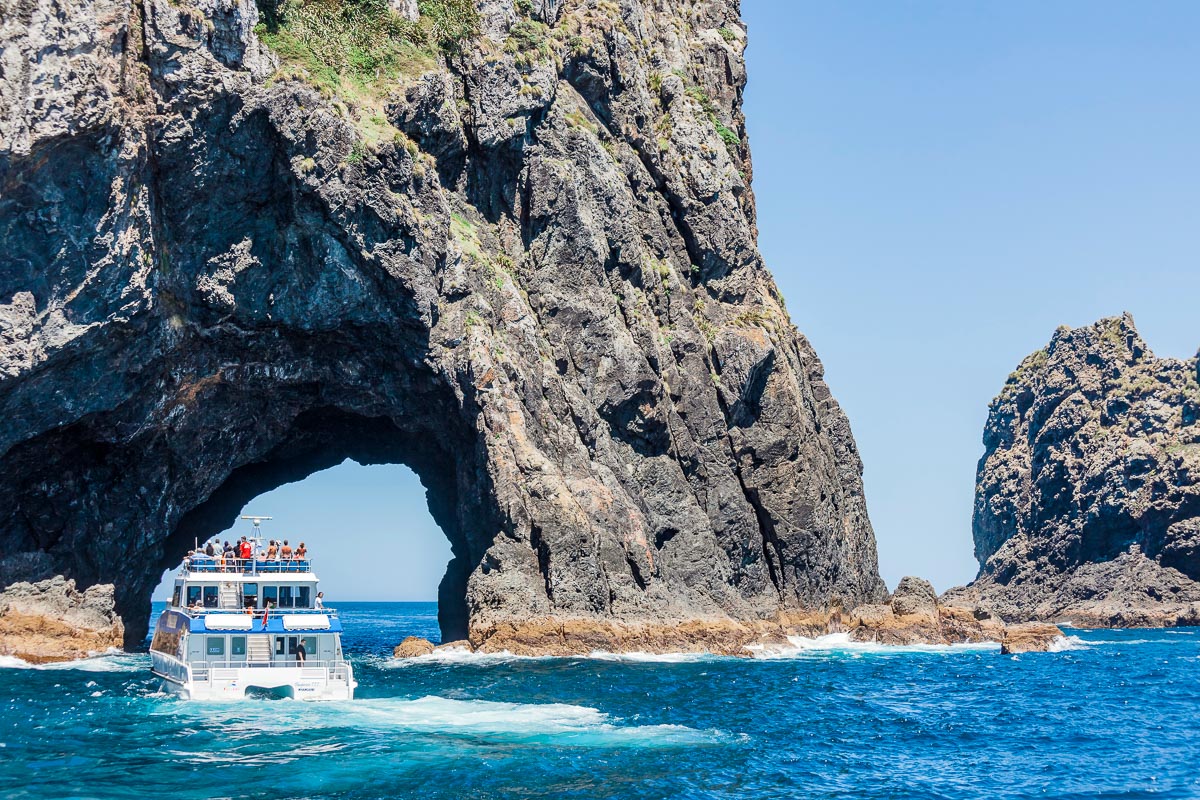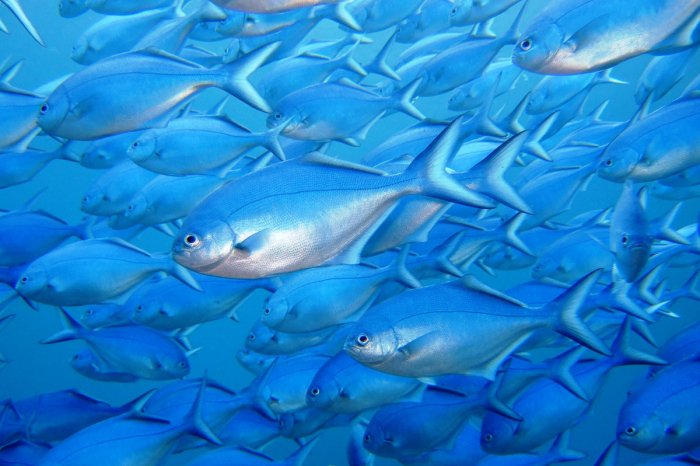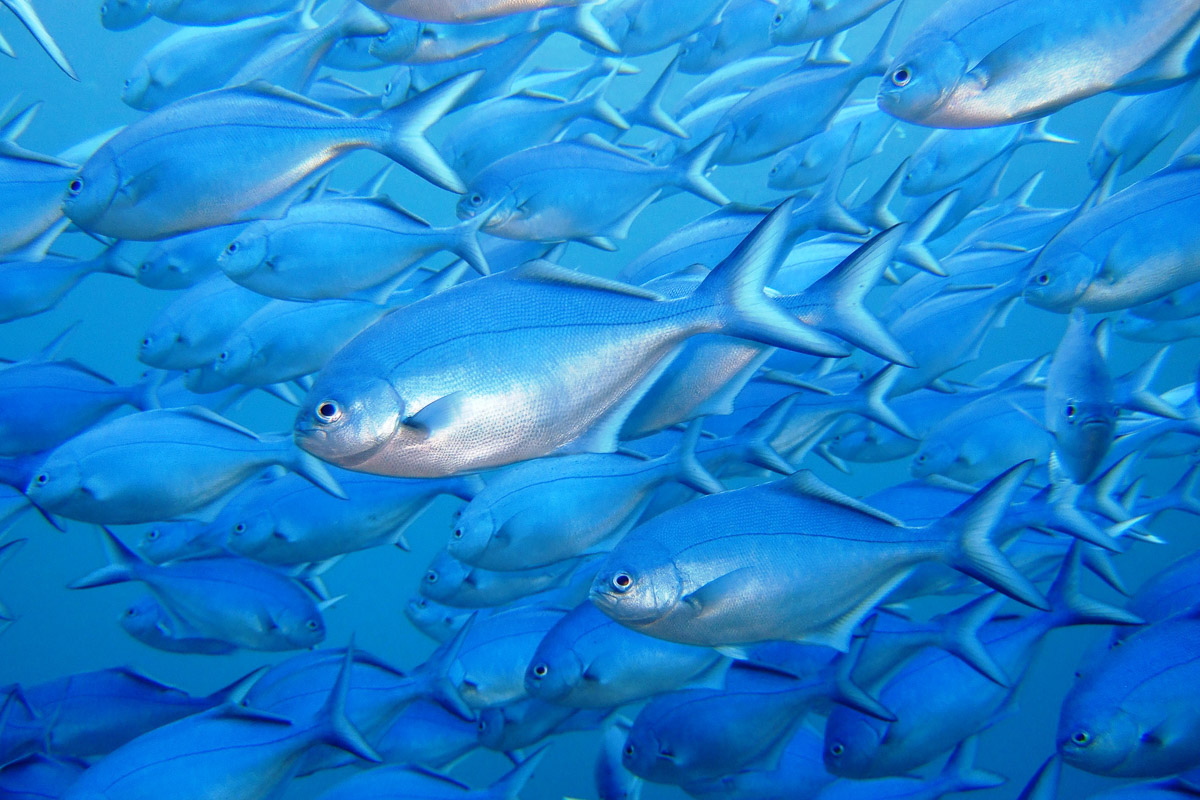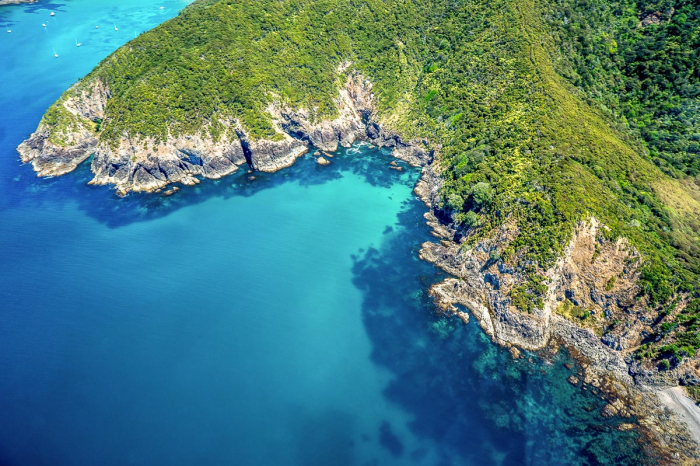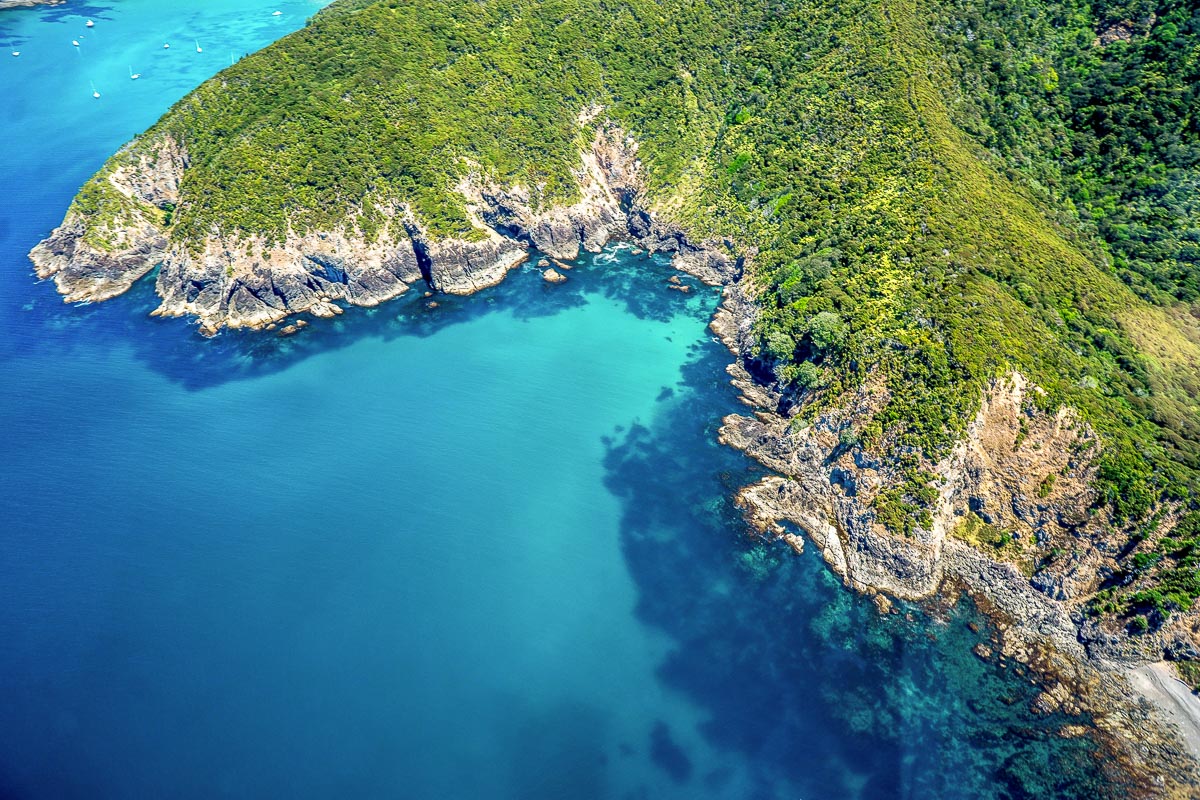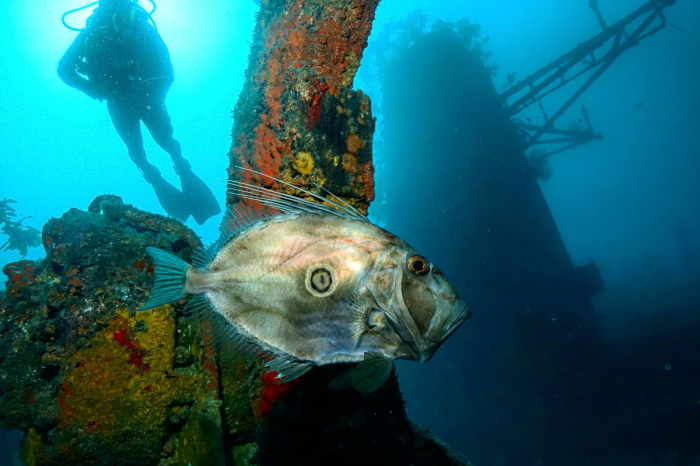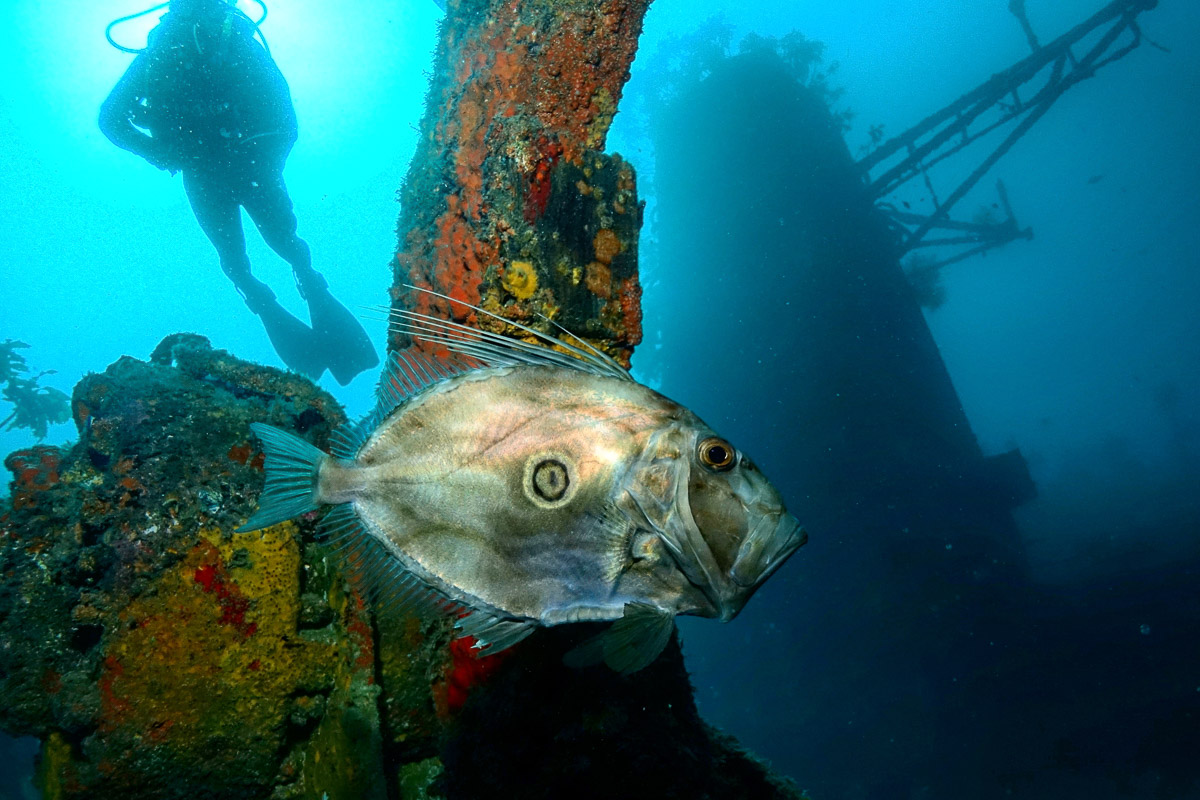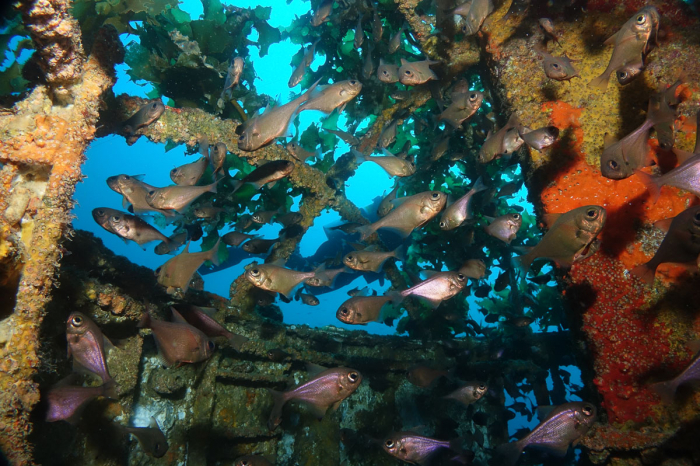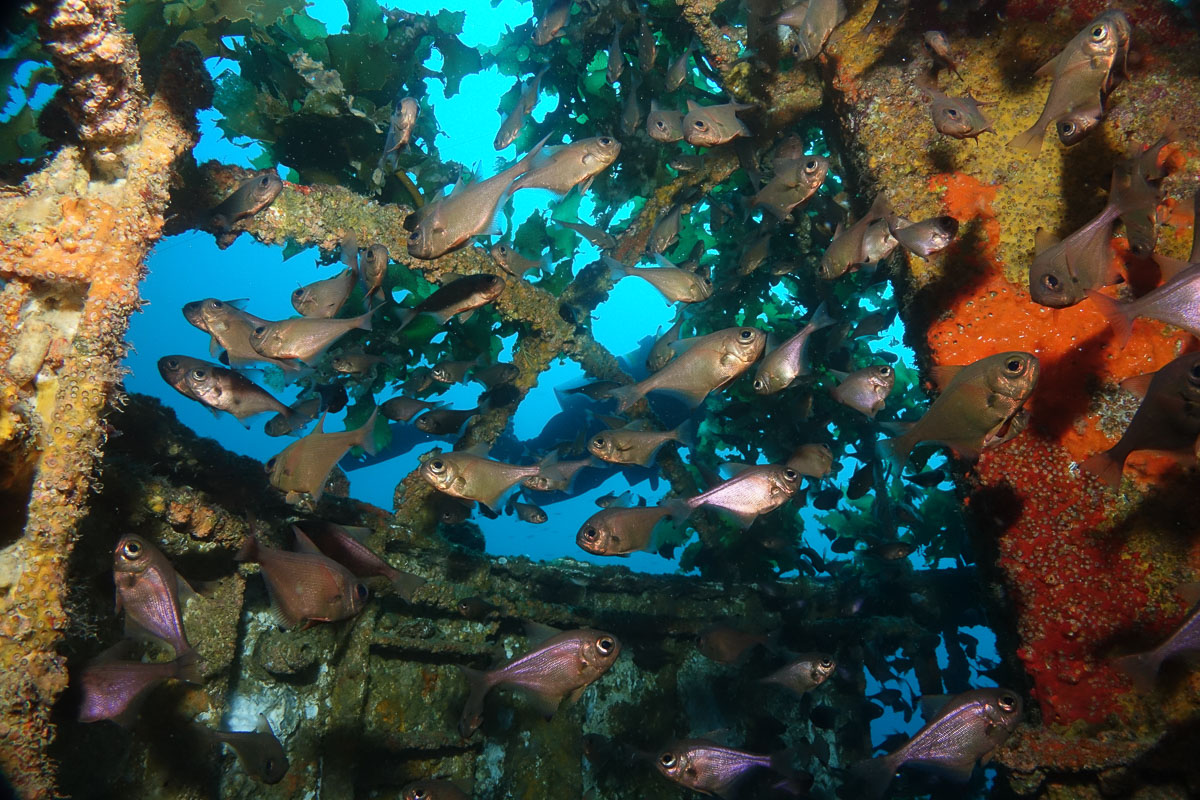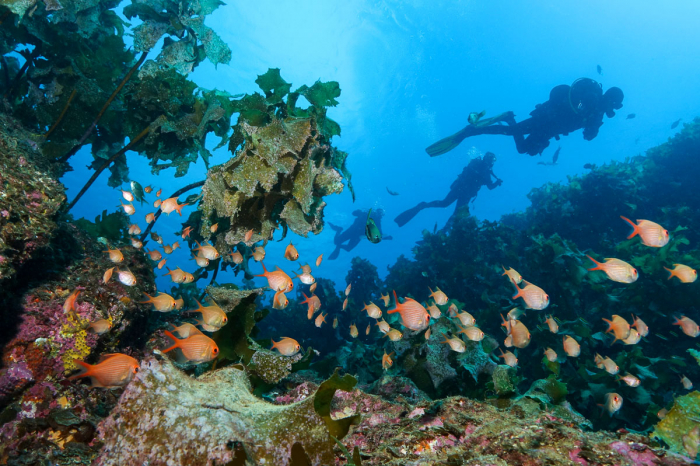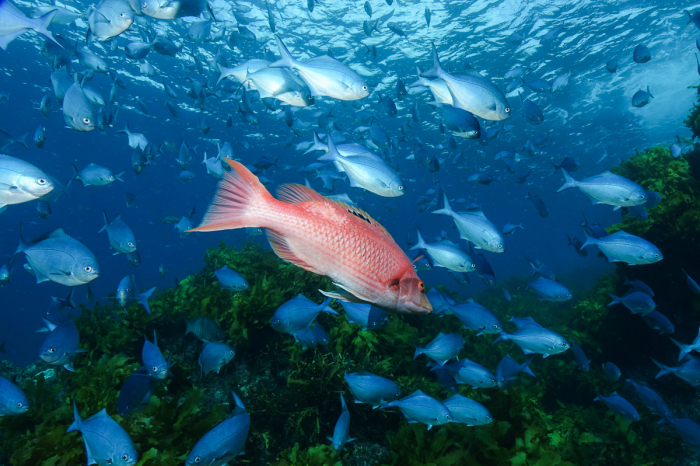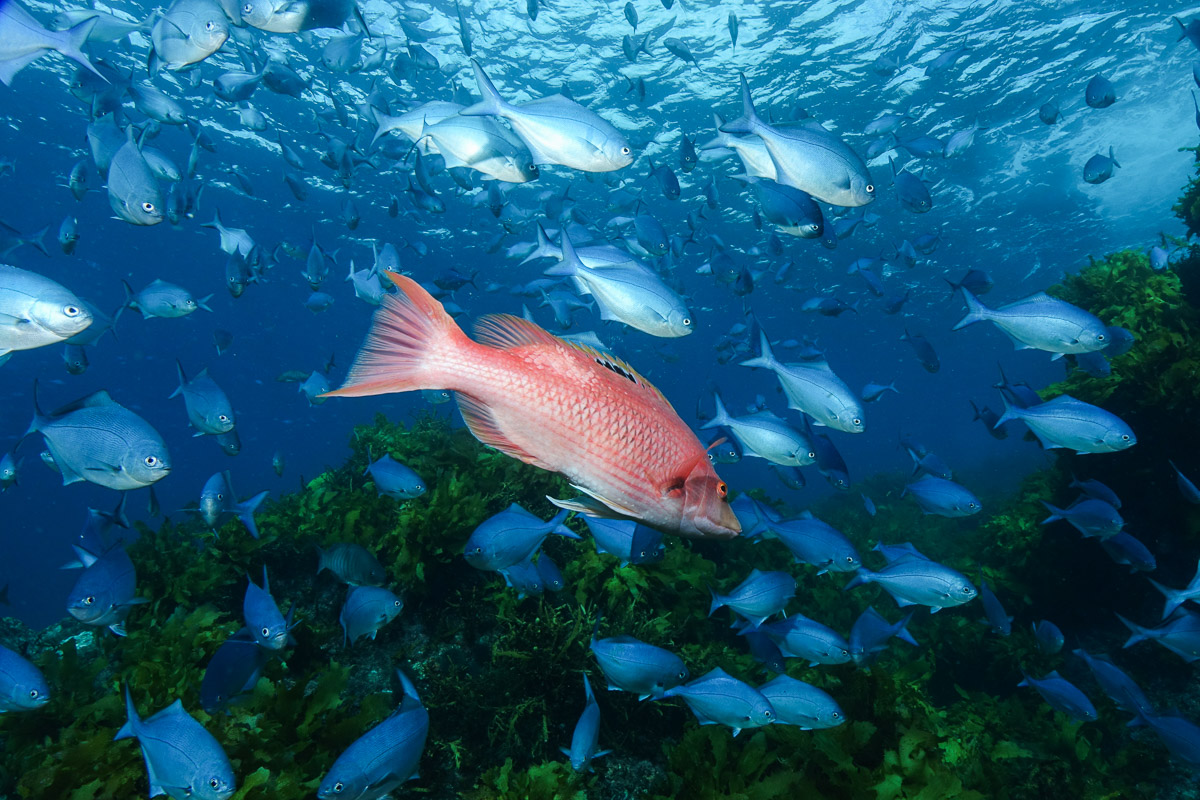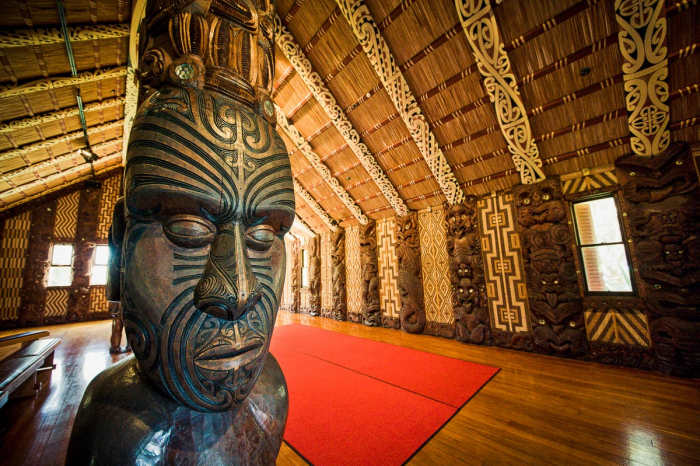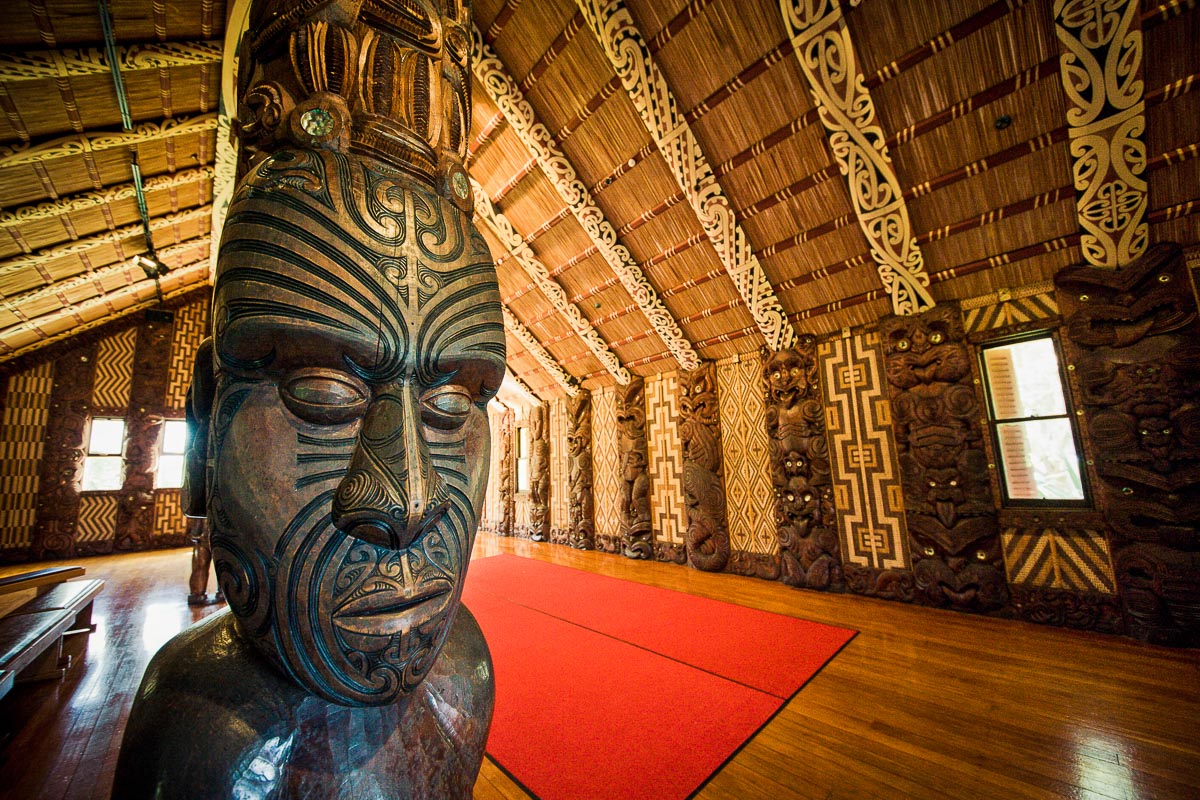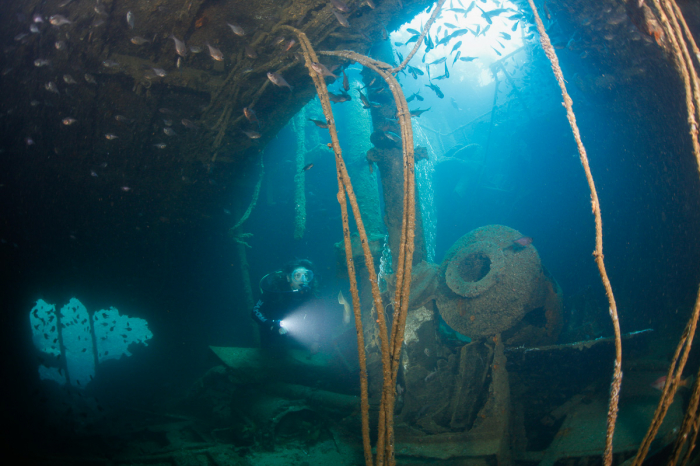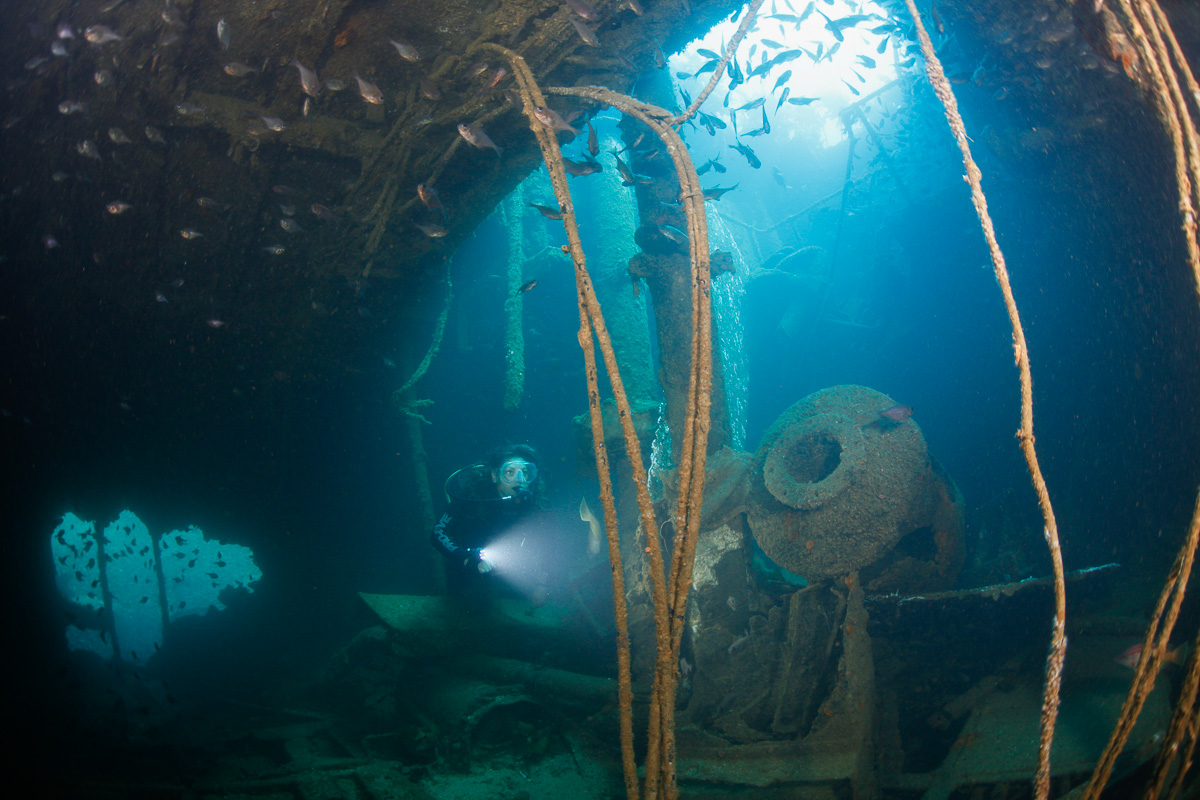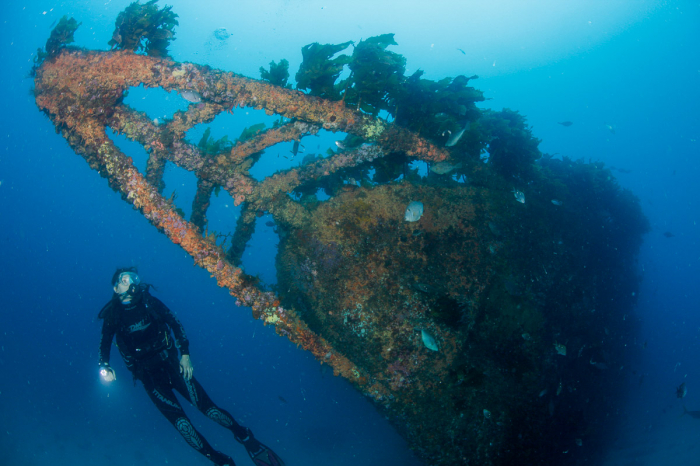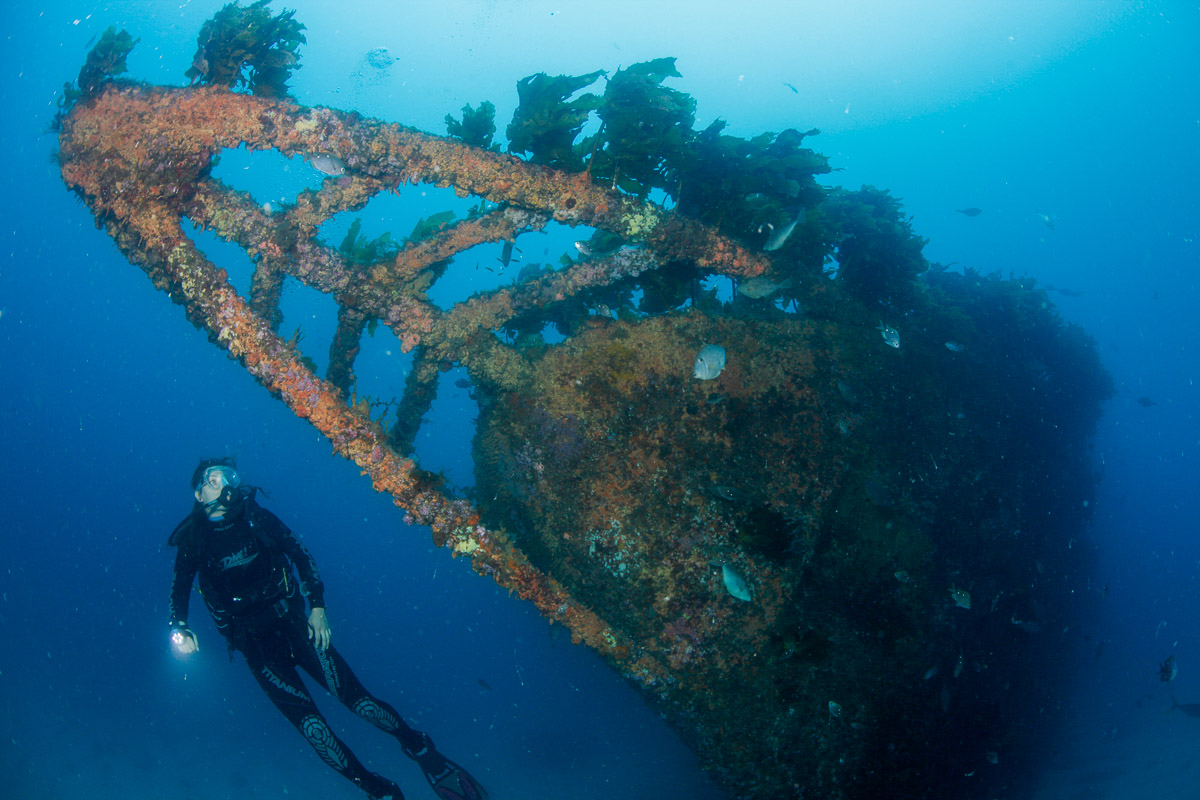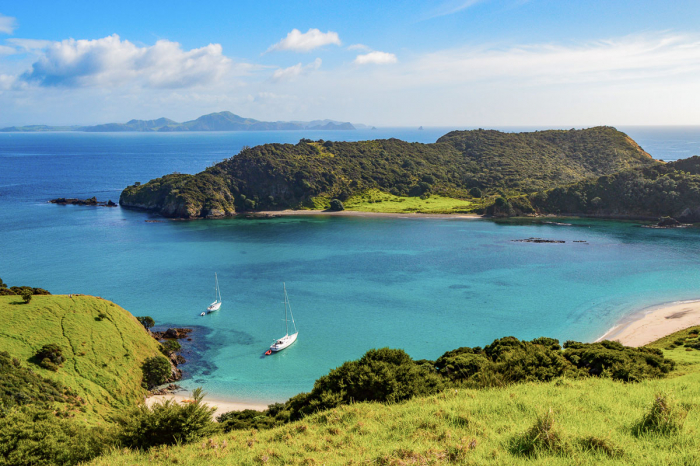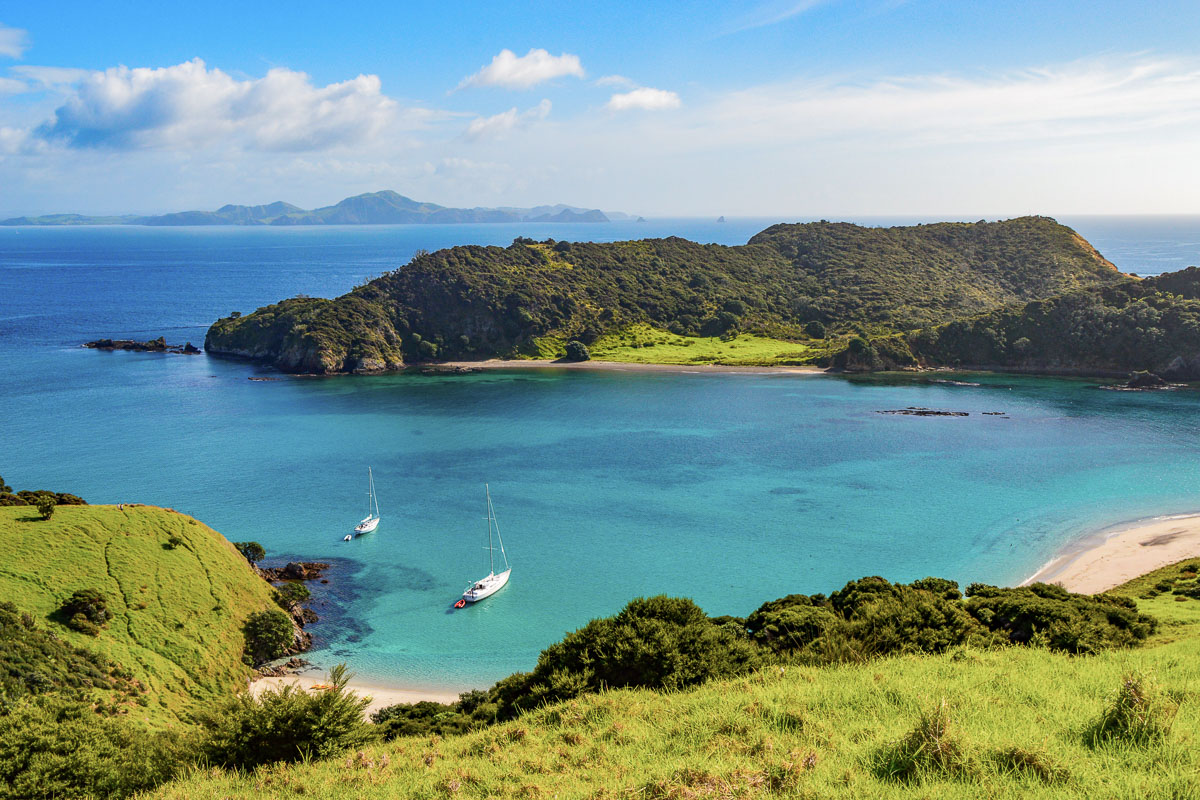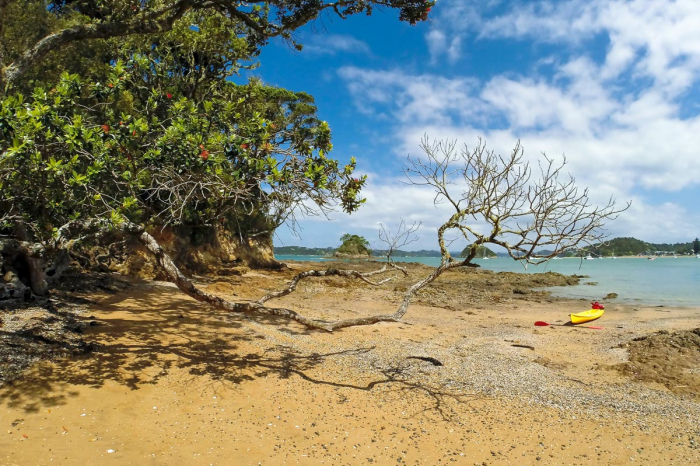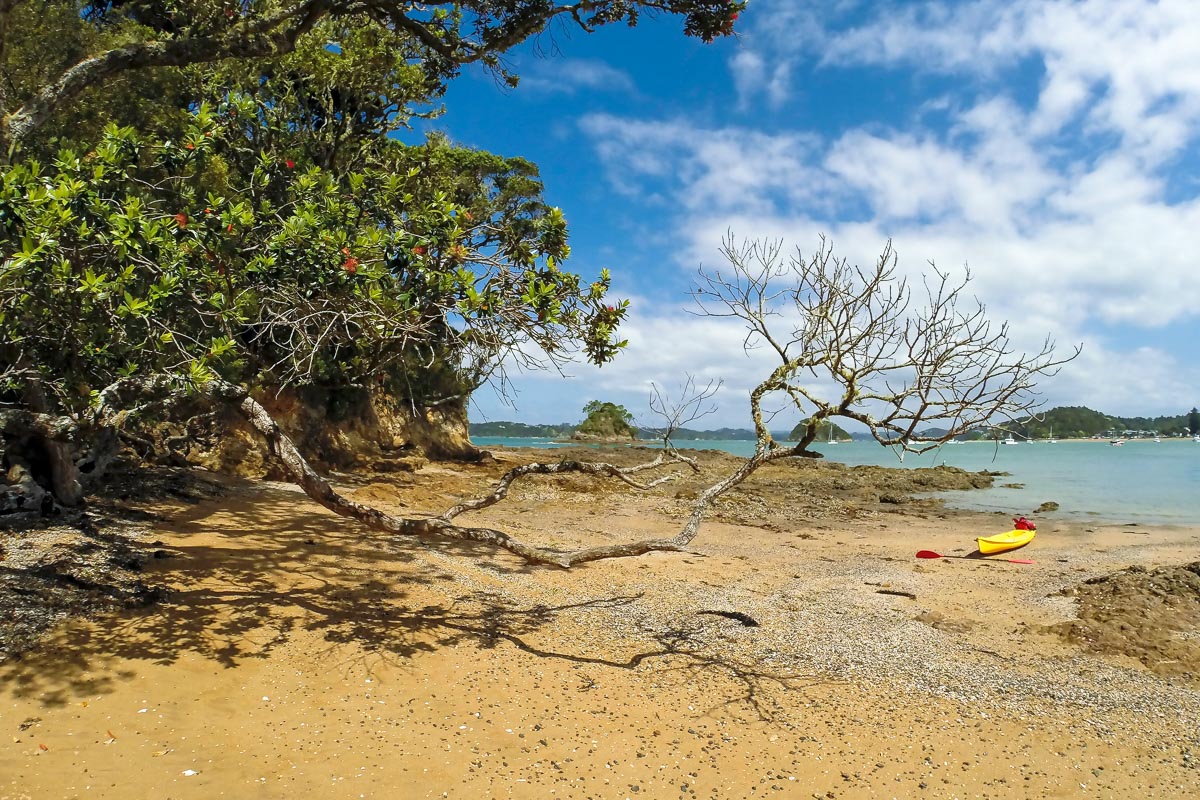 Diving Environment
Diving Season
Year round, visibility best June - September
Top tips

Hop aboard a whale watching trip to spot pods of local resident dolphins, orcas, long-finned pilot and bryde's whales year-round. Summer offers the most sightings, while autumn and spring see more humpback and blue whale encounters.
Take a day tour to Cape Reinga, where you'll stop at Ninety Mile Beach – fantastic for photos and dune surfing - or visit the Waitangi Treaty Grounds to discover Maori culture and history.
The Rainbow Warrior and Canterbury shipwrecks are both too deep for beginners to explore so complete your advanced open water diver course before or during your stay.
Dive centres operate year-round, however, in the winter months they mostly work on a request-only basis. Inquire in advance to ensure availability if you plan to dive during this time.
About the Bay of Islands
The Bay of Islands is a natural harbour home to 144 islands on the northeastern coast of New Zealand's North Island. Renowned as the birthplace of New Zealand, this region also offers a unique sub-tropical diving experience. With warm water year-round, this sub-tropical paradise is a marine playground, perfect for diving, snorkelling, boating and kayaking and exploring the sandy beaches, ancient forests, towering cliffs and abundant marine life. There's also several interesting towns including Paihia, Russell, Kerikeri, Opua and Kawakawa - all home to bars, restaurants, shopping outlets and activity operators.
The region is particularly well known for its place in Maori history. The Maori first settled around the Northland region and you can experience their history and culture first-hand, especially in Russel, Kerikeri and Waitangi. You can also visit the Waitangi grounds, where the Treaty of Waitangi was signed in 1840, shaping the entire nation. If you're looking for thrills instead, try parasailing over Paihia or take a helicopter or plane to Cape Reinga, while nature-lovers will be in their element with year-round whale and dolphin watching tours. Tapeka Point, Cape Brett, the Hole in the Rock at Piercy Island are all popular spots for their beautiful coastal formations and amazing marine encounters. There are also tours to Hokianga and the Far North, including Hokianga's Waipoua Forest - home to a 2,000 year old Kauri tree named Tane Mahuta - and boat tours to Urupukapuka, the largest island in the Bay of Islands.
Getting there
International visitors fly in to Auckland International Airport in the North Island. From here, you can take a domestic flight to Kerikeri Airport in the Bay of Islands then onwards by taxi to the other main towns of Paihia, Opua or Kawakawa. To Russell, it takes about an hour.
Alternatively, you can travel by bus from Auckland to Kerikeri, Paihia or Whangarei via InterCity Coachlines. Auckland to Whangarei is around two and a half hours, while to Kerikeri and Paihia takes about four hours.
Seasons and weather in the Bay of Islands
Situated in the 'winterless north' of New Zealand, the Bay of Islands enjoys a temperate subtropical climate with mild winters and hot summers and great diving year-round. The summer sees the most visitors, while winter offers great deals on accommodation, transport and activities.
In the summer months from mid-December to mid-March, it's sunny skies with warm temperatures that often exceed 30°C, with January and February being the hottest months. Tropical currents from the equator keep water temperatures at a comfortable 18-23°C. Plankton blooms attract big pelagics, and orcas, pilot whales and dolphins are seen more frequently, which more than makes up for the summer's reduced water visibility.
The winter months from mid-June to mid-September see an average temperature of 16°C, along with the occasional rain storm. Water temperatures drop to around 15-16°C, so a thick wetsuit, semi-dry or even a drysuit is recommended for divers. Despite cooler waters, winter diving is excellent, with clearer visibility that can reach up to 40-metres on a good day. Plus, there are more frequent sightings of humpback and blue whales!
Where to stay
The Bay of Islands has a range of accommodation to suit all budgets and styles. The main towns of Paihia, Russell, Kerikeri, Opua and Kawakawa offer everything from budget hostels, guesthouses and mid-range hotels, to five star luxury accommodation. The towns also provide a nice mix of nightlife, shopping, restaurants and bars, and are also very convenient to tour operators for topside activities, so you'll never have to travel too far for an awesome day or night out exploring all that the Bay of Islands has to offer.
---
Bay of Islands dive resorts
Other popular destinations