Sea Hunter
Superior adventure-diving vessel equipped with unparalleled facilities for frontier exploration
from
$575
/day
per person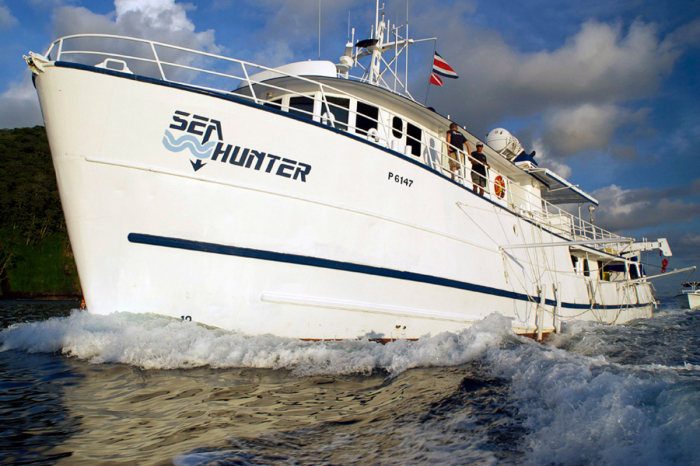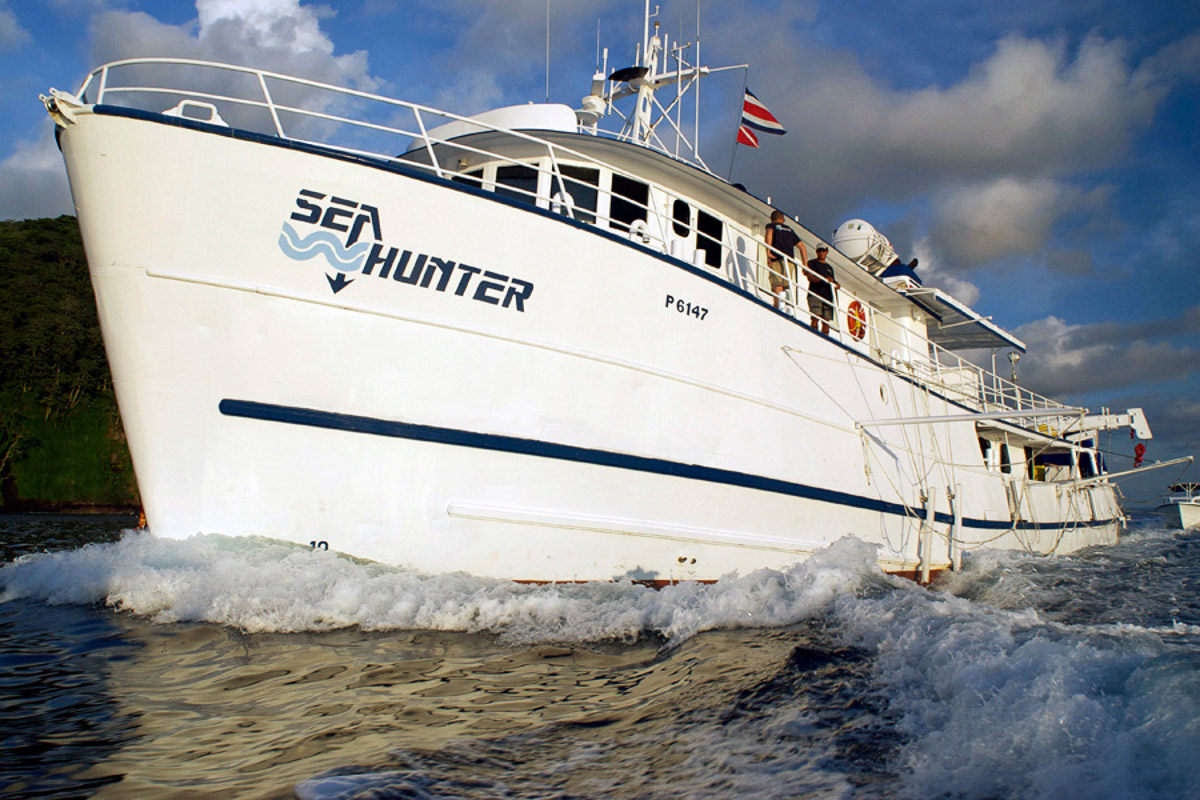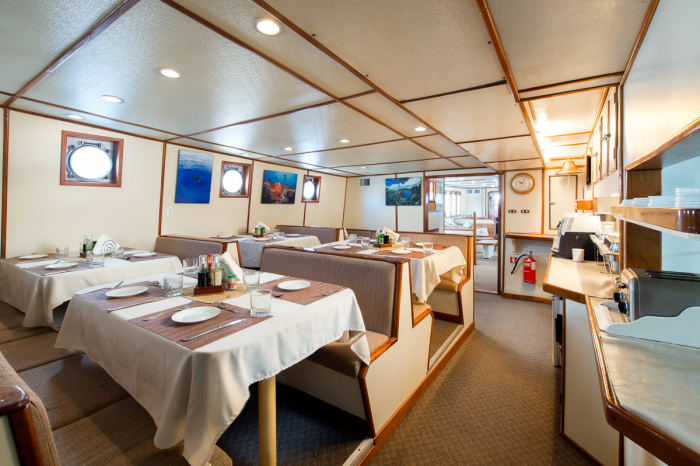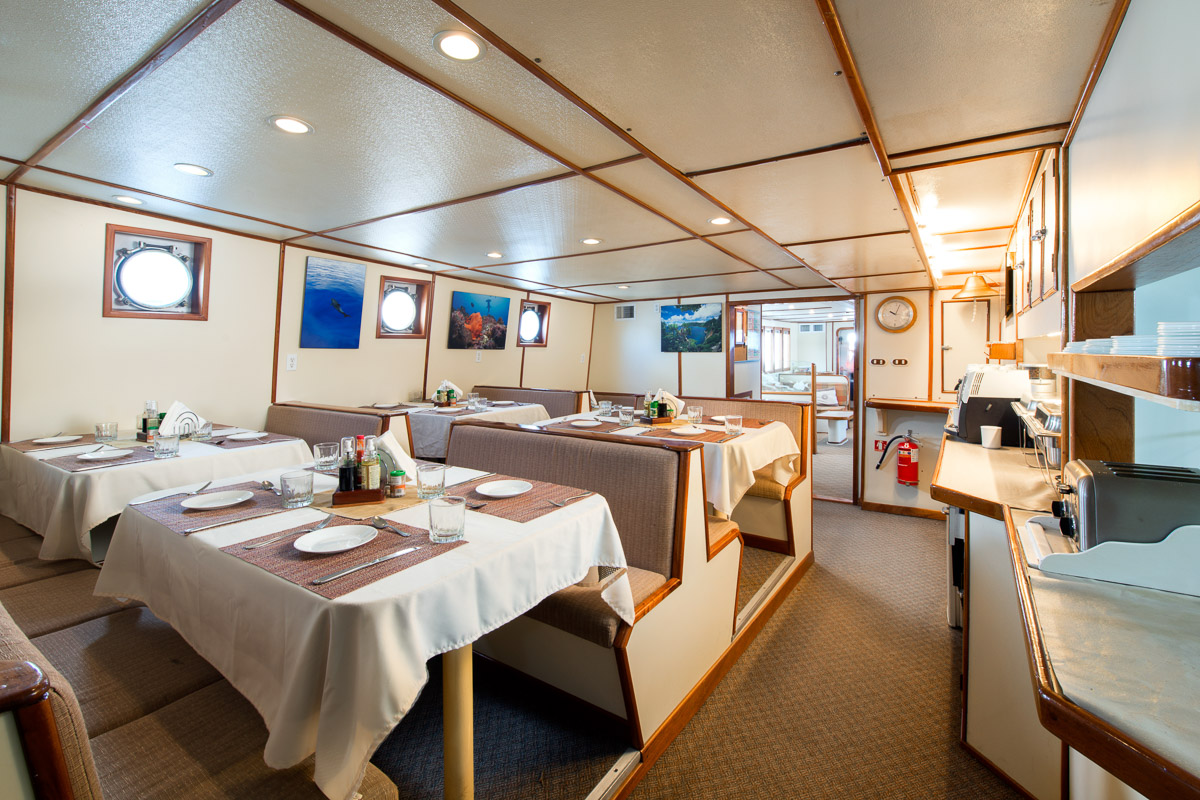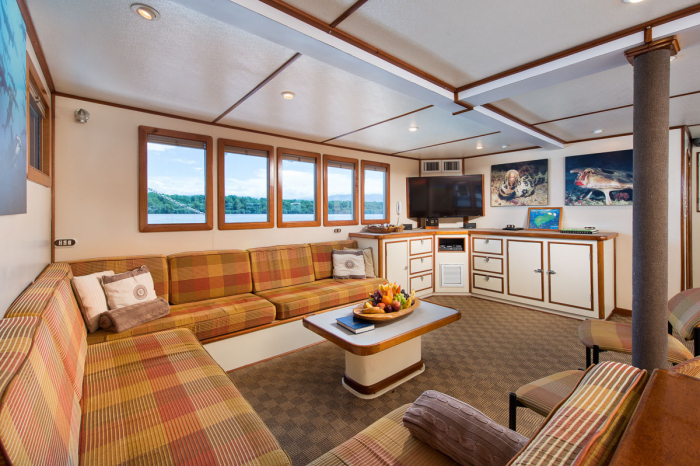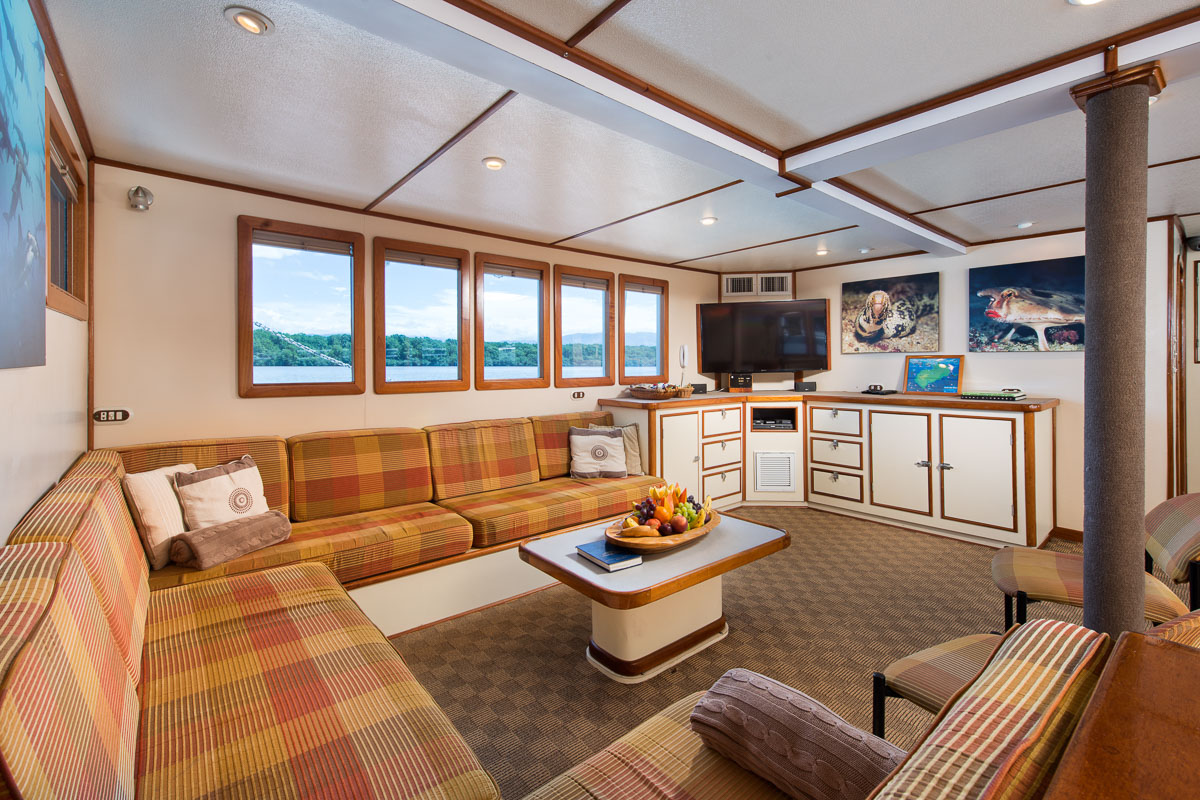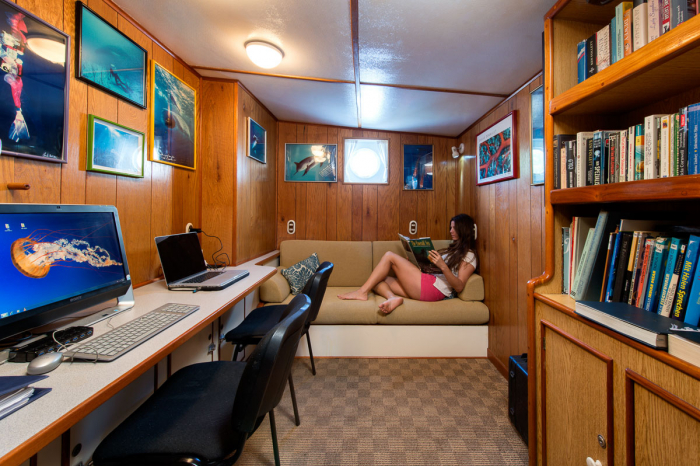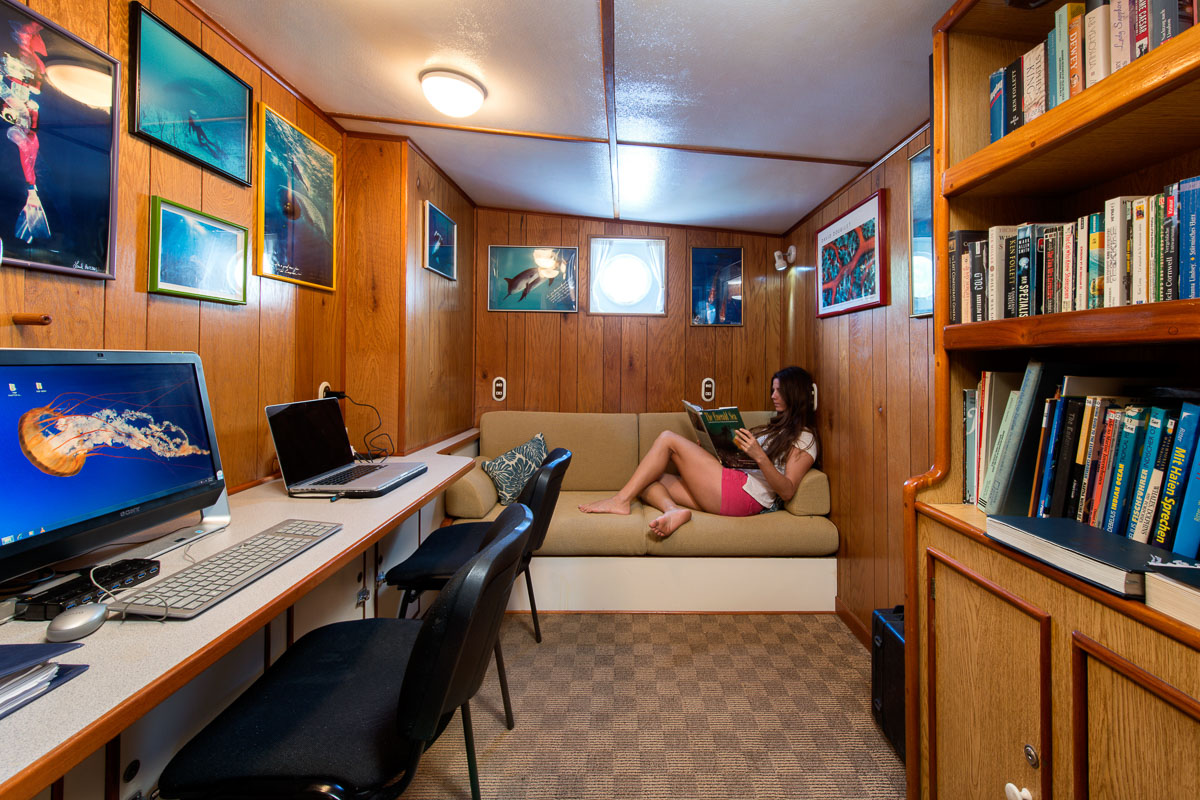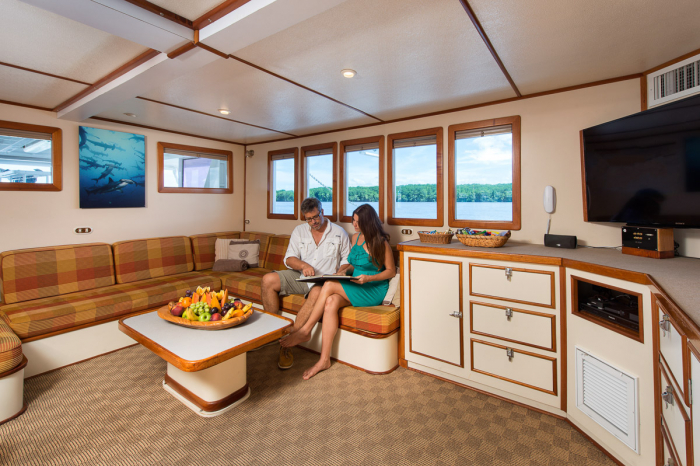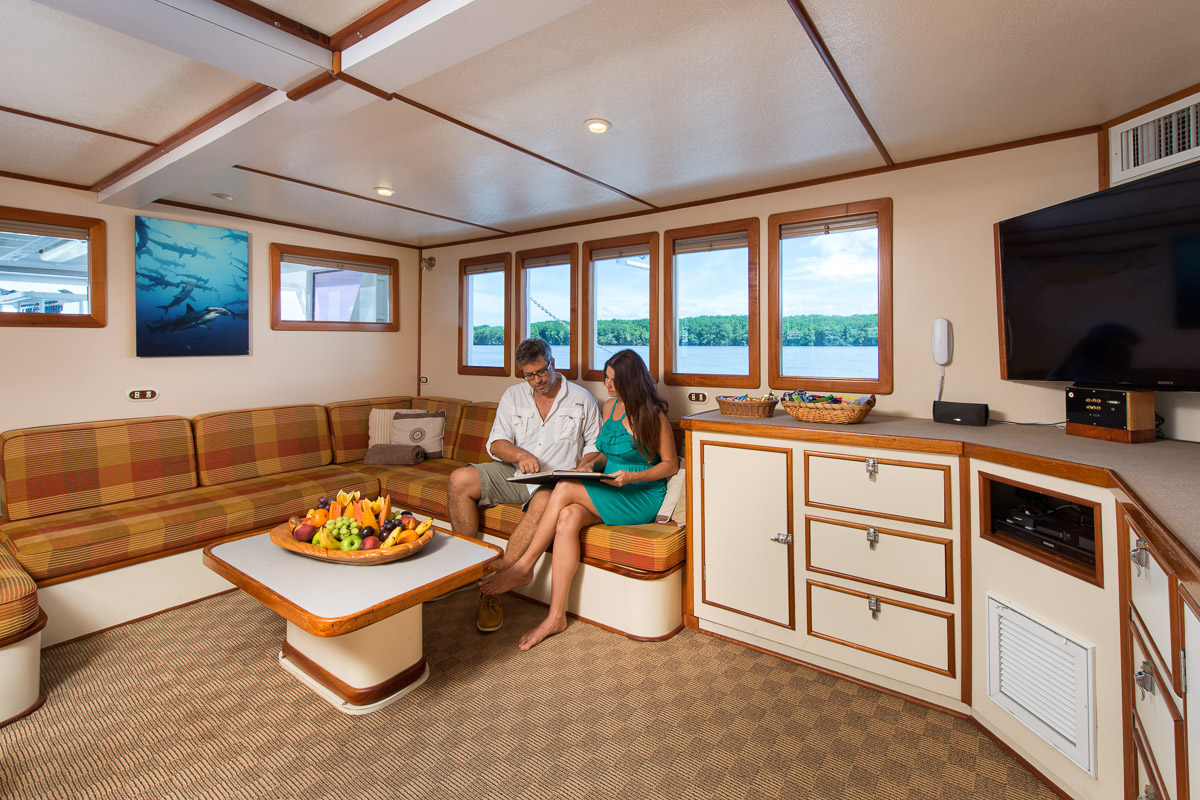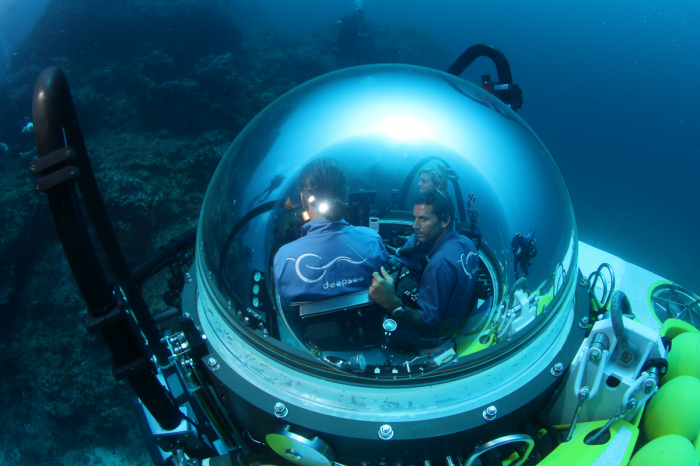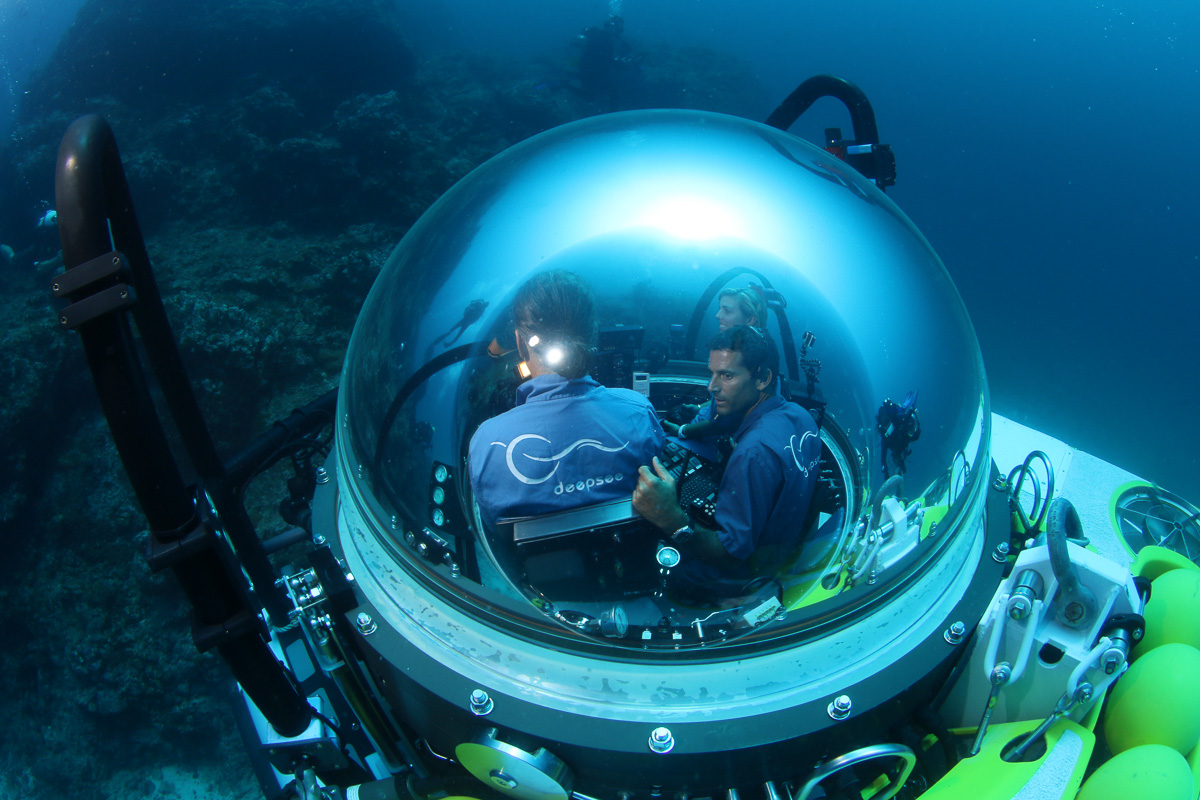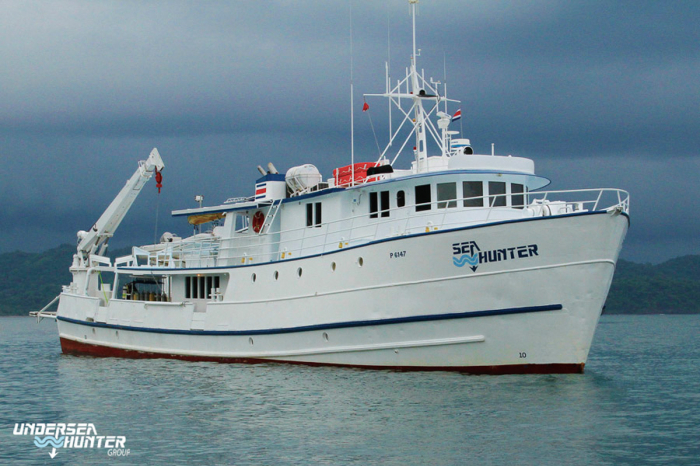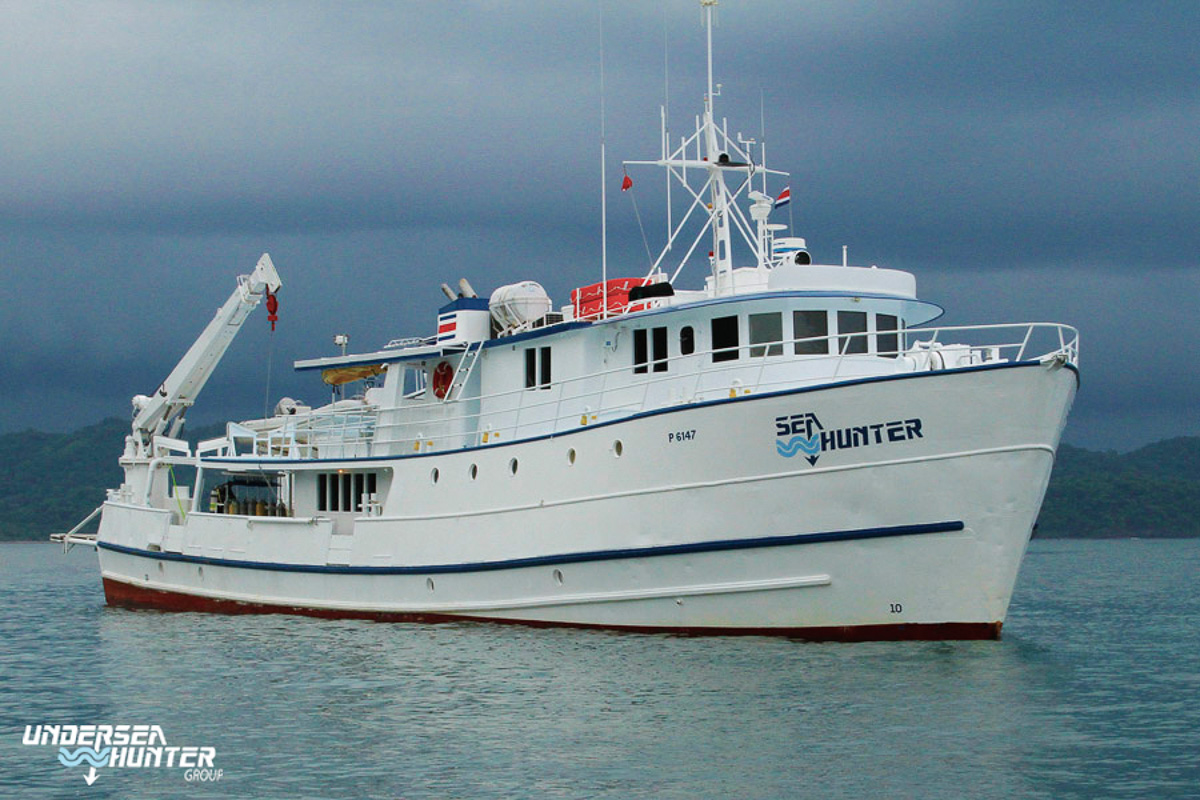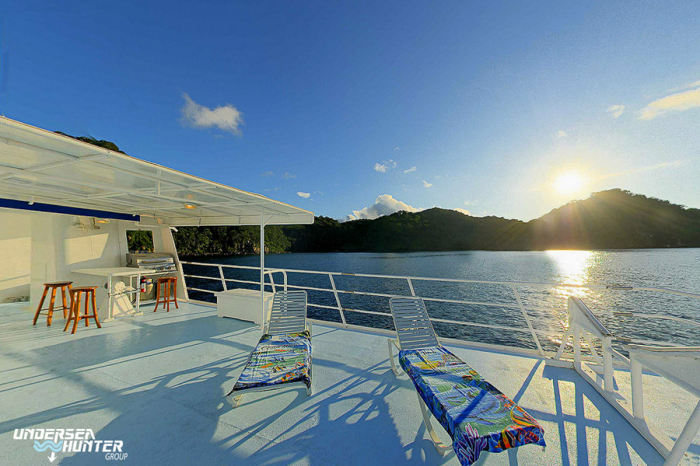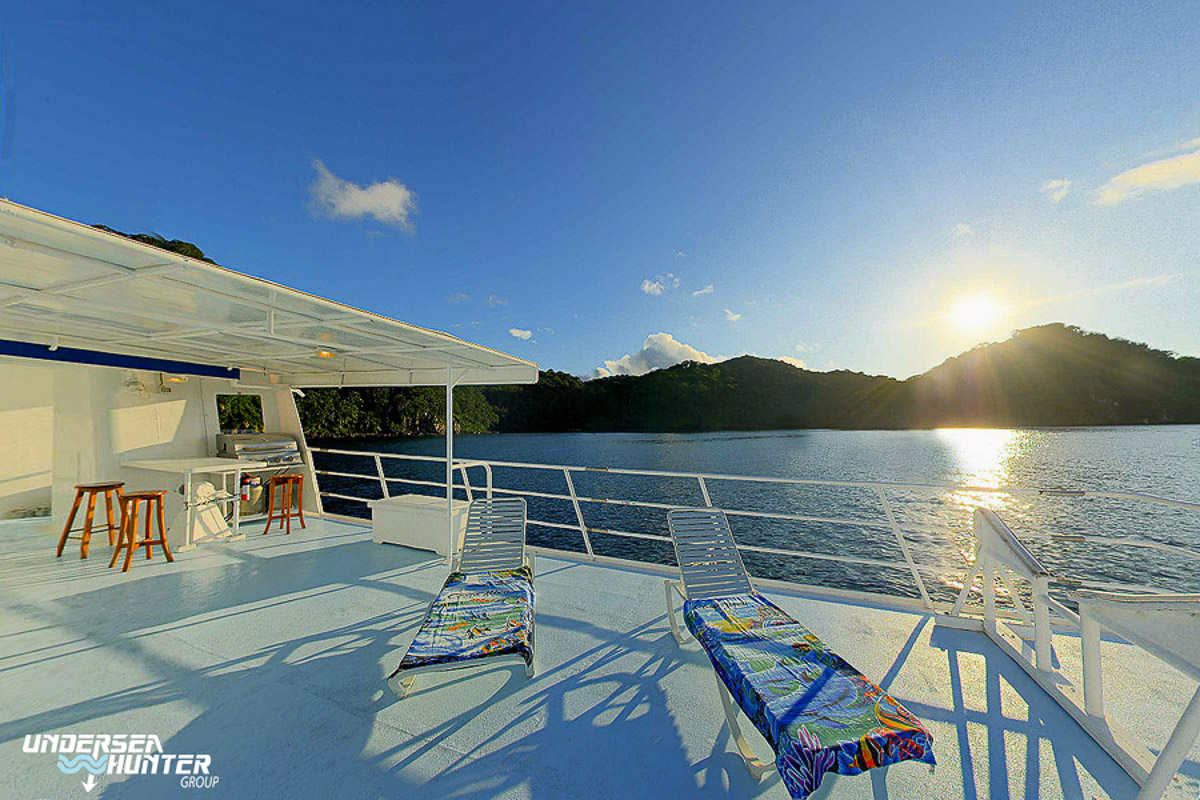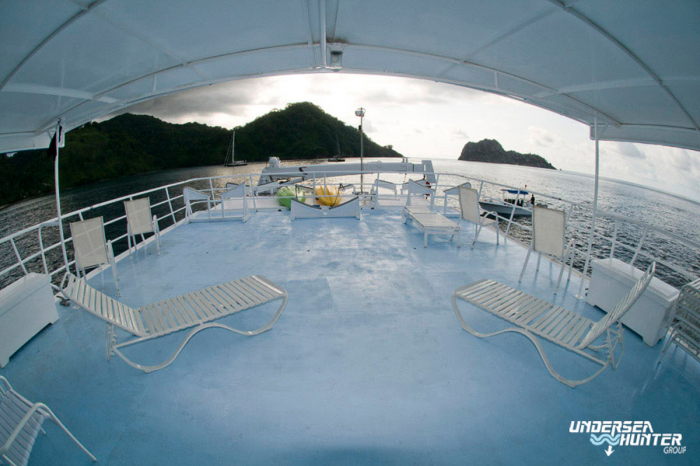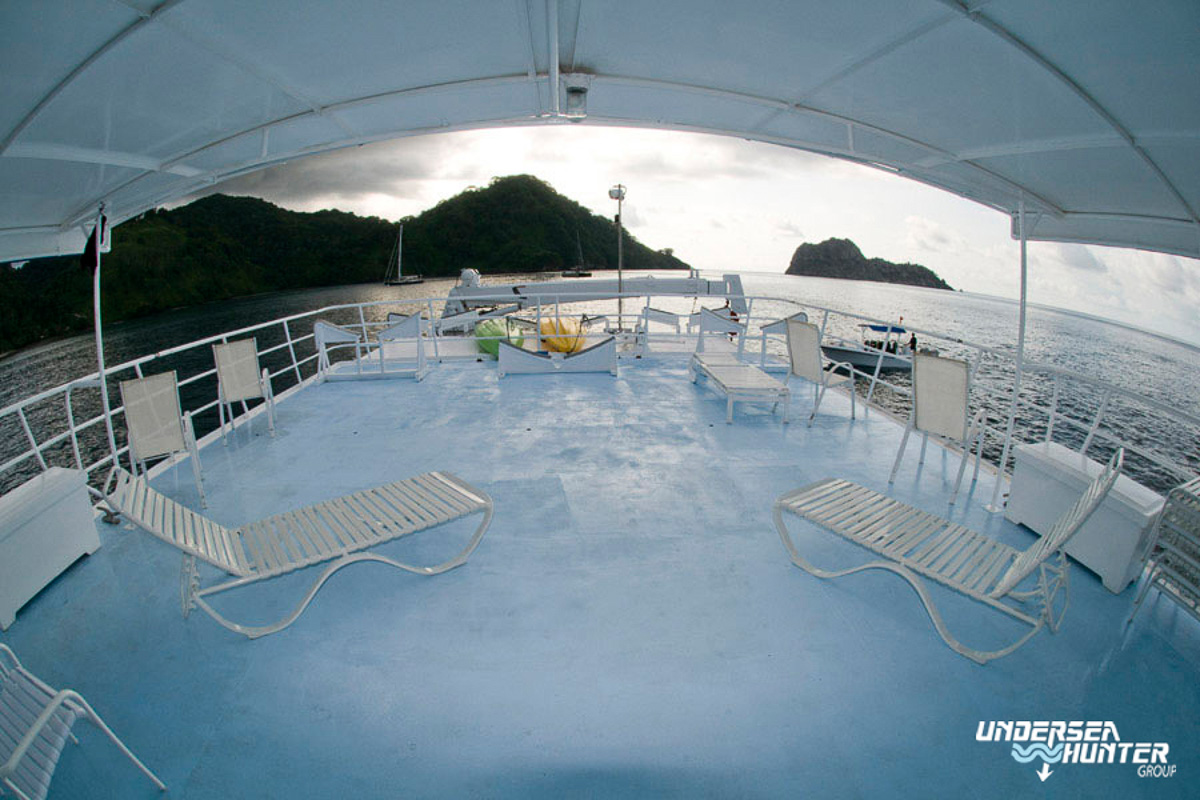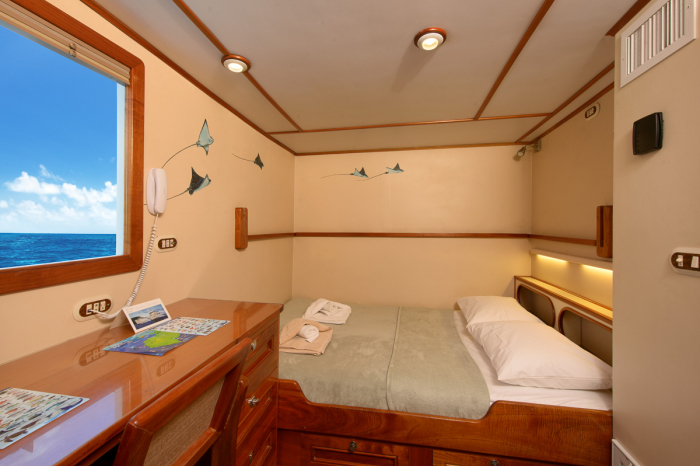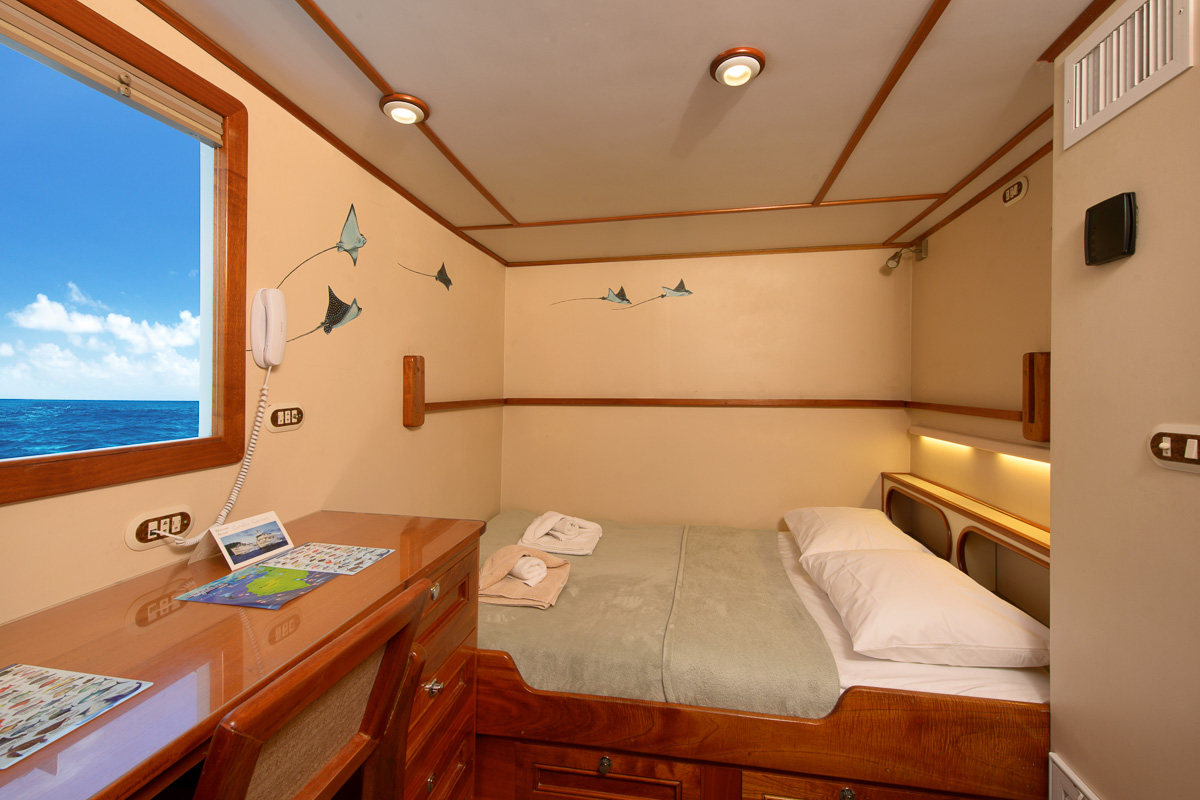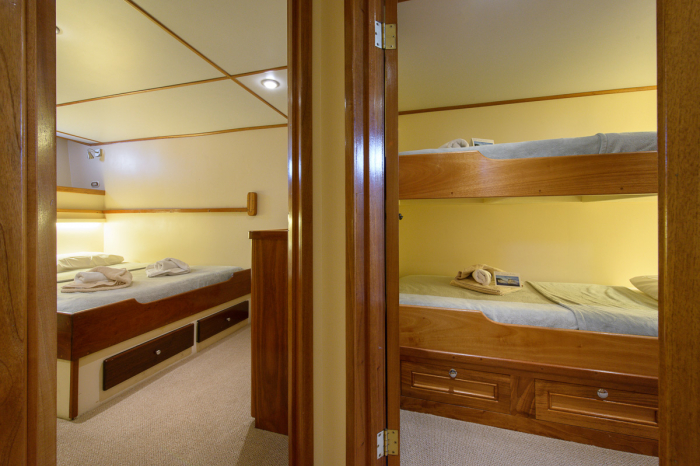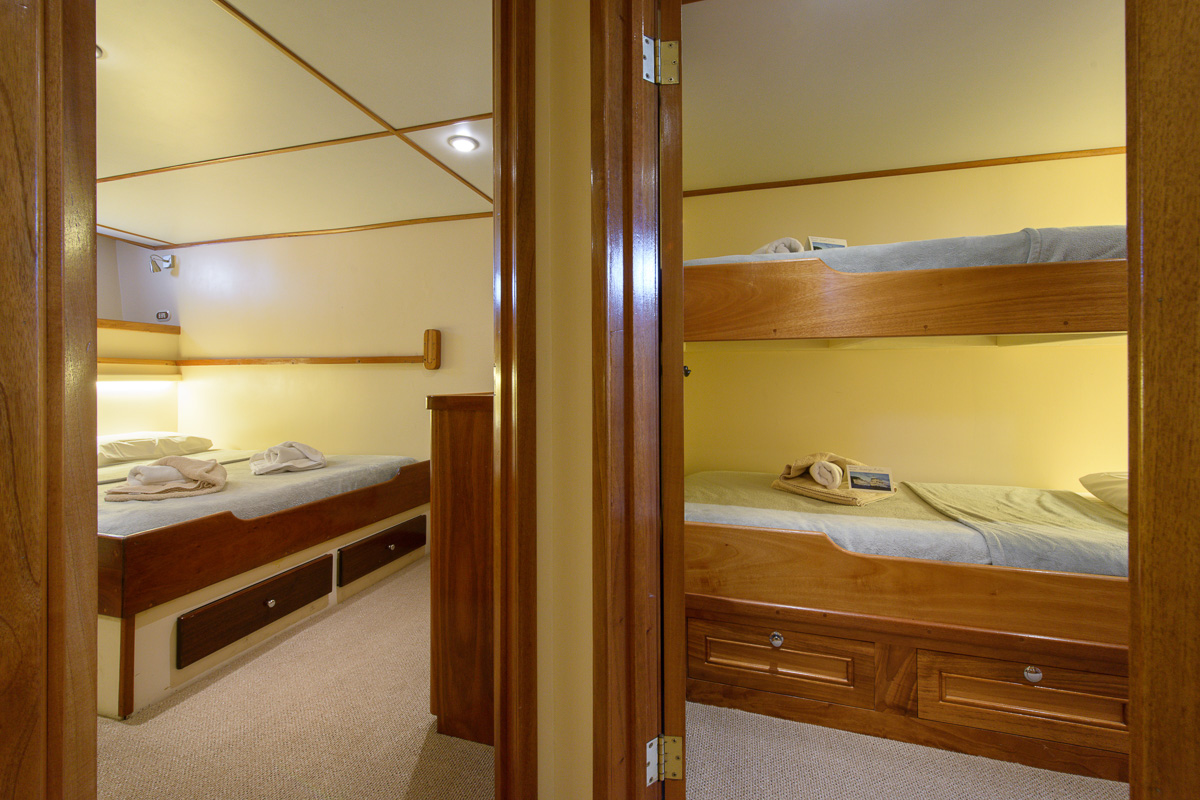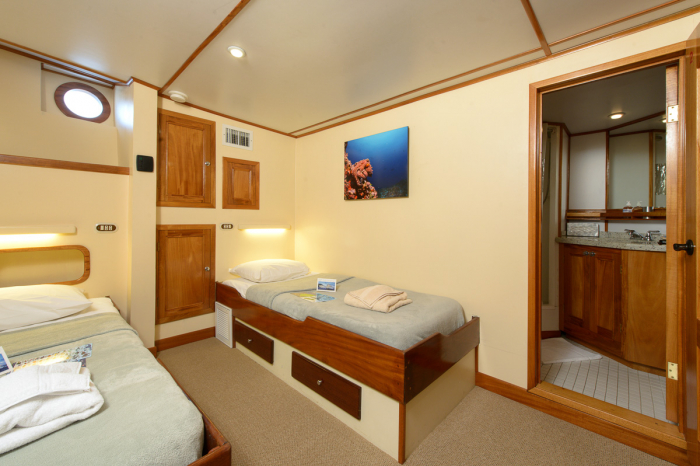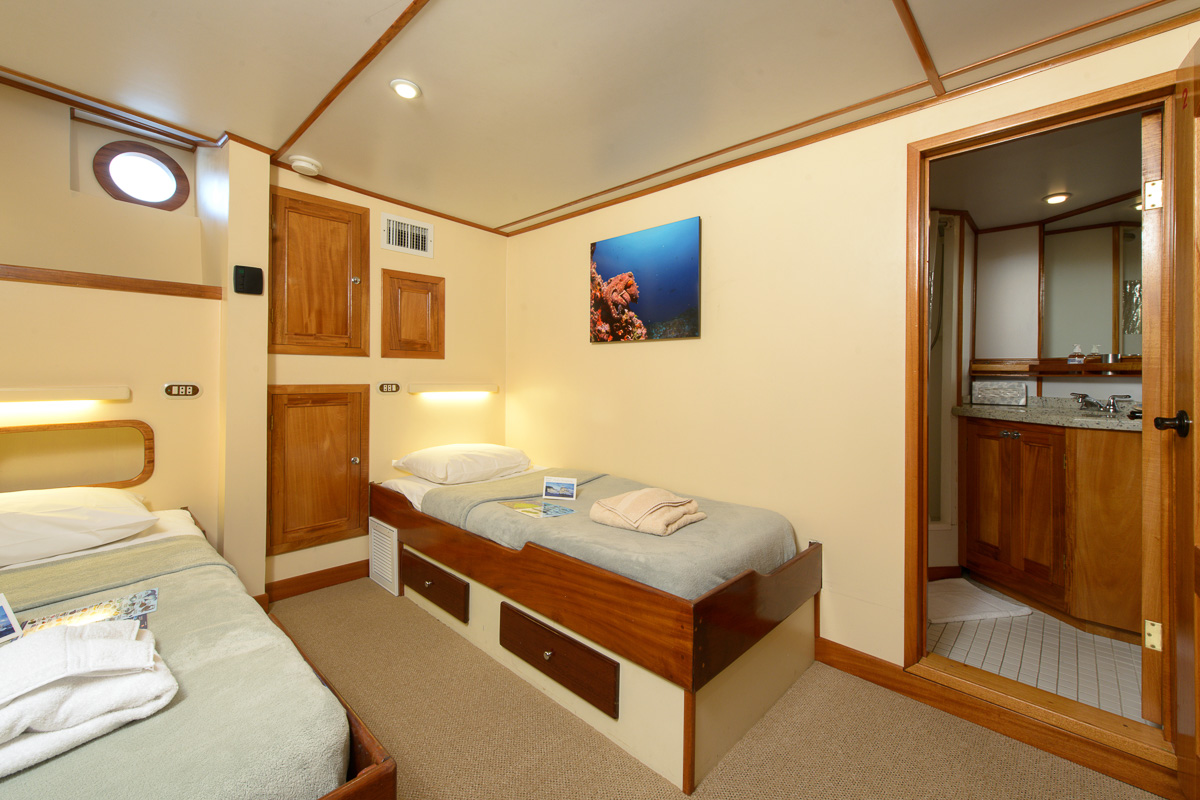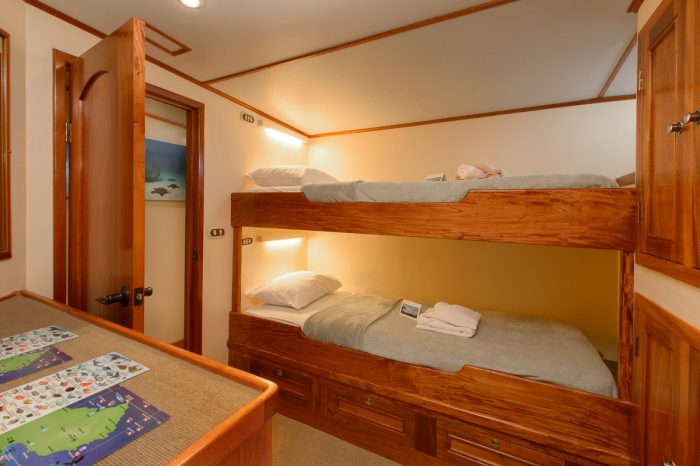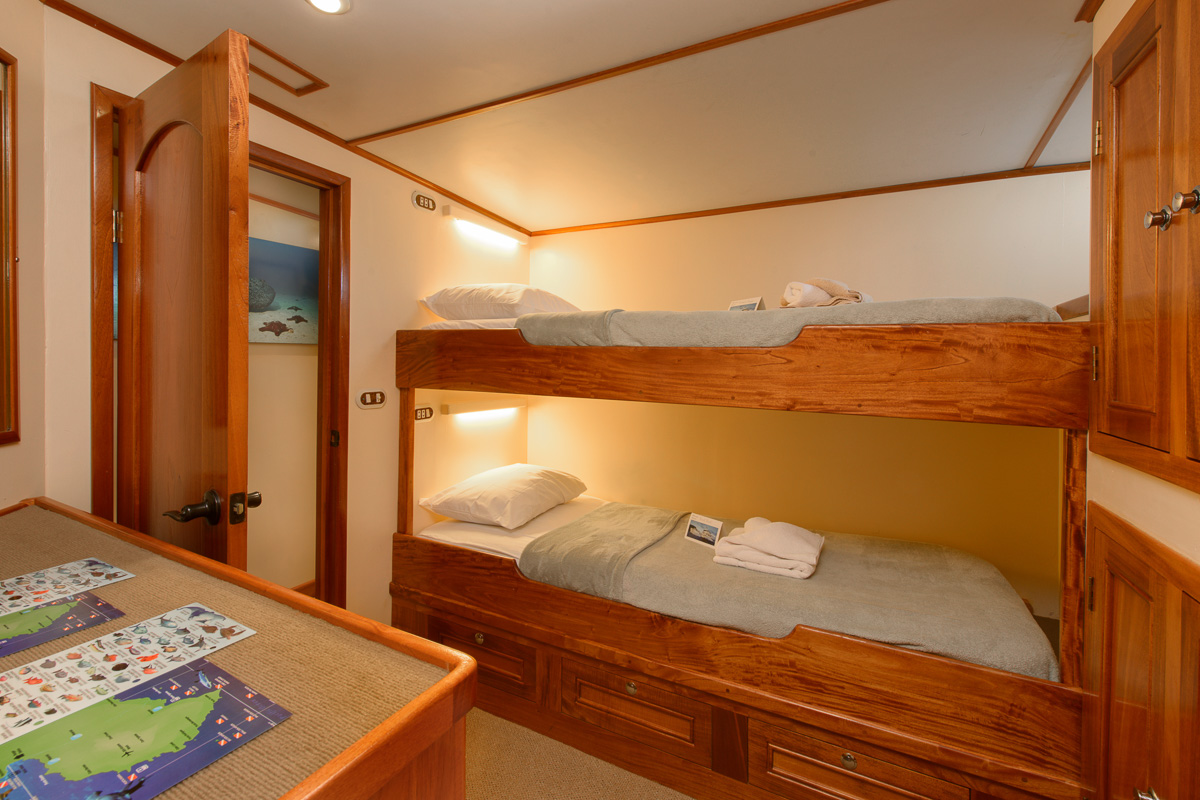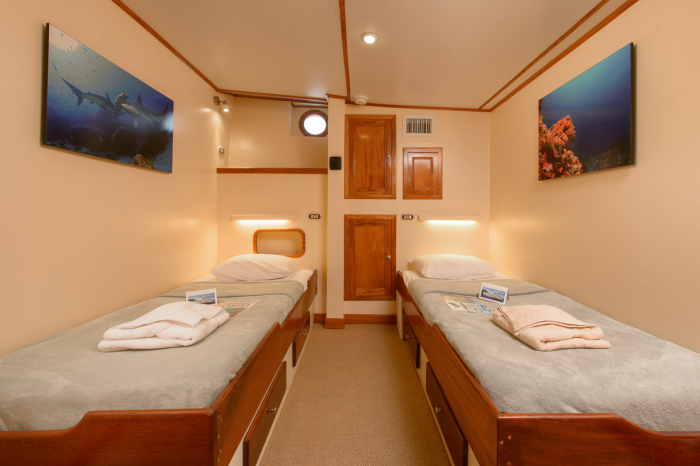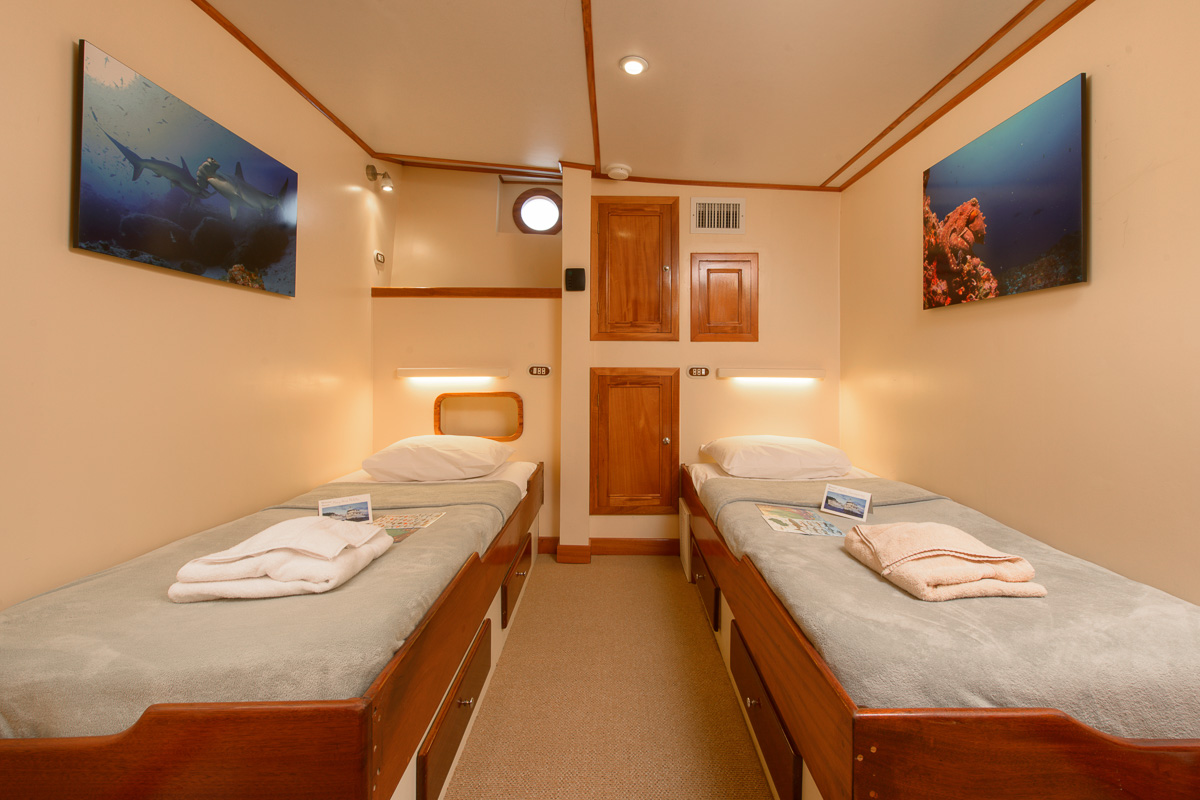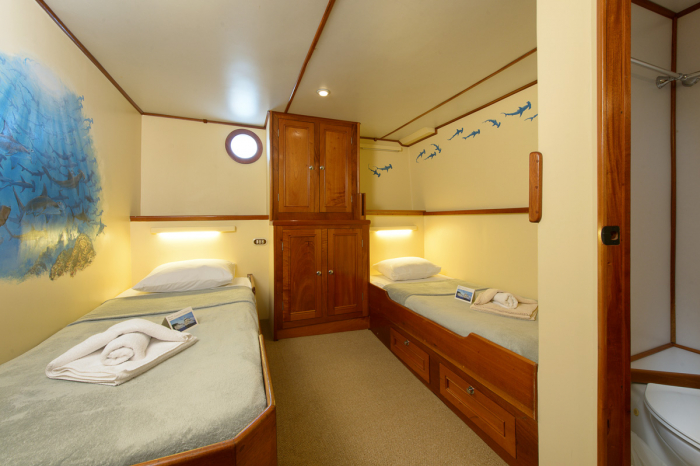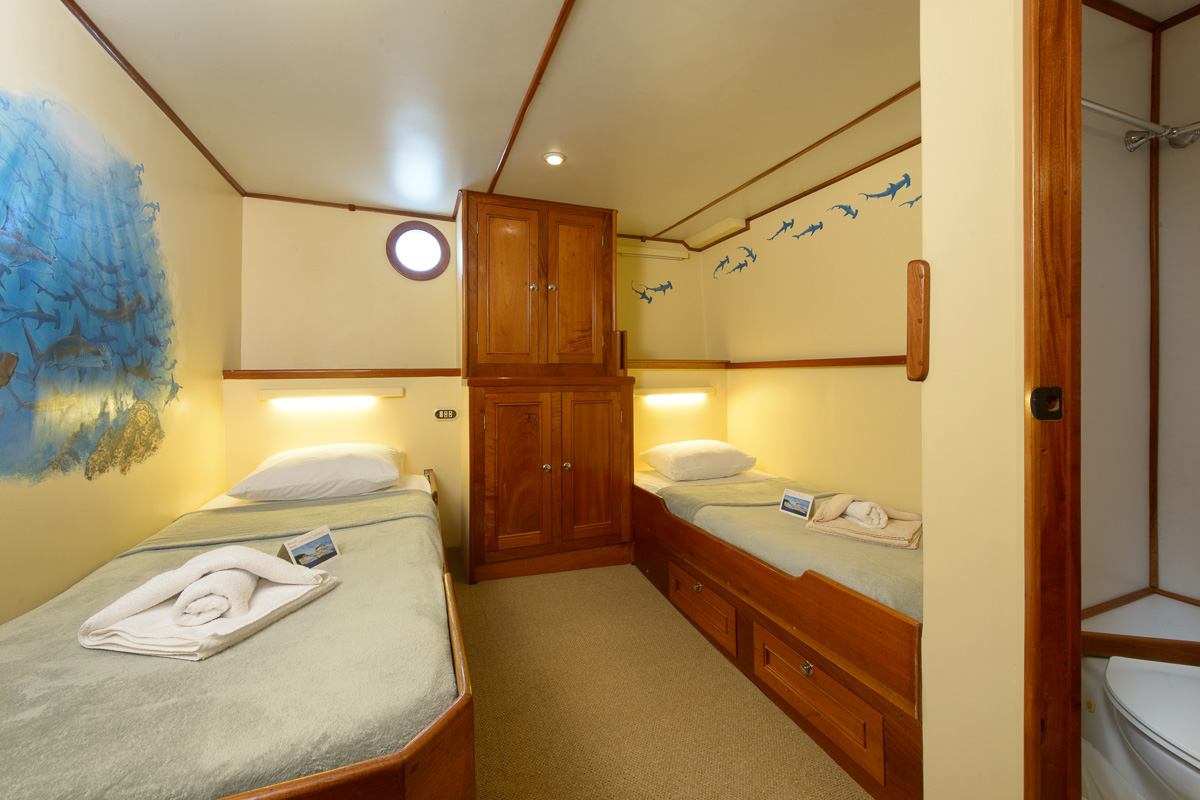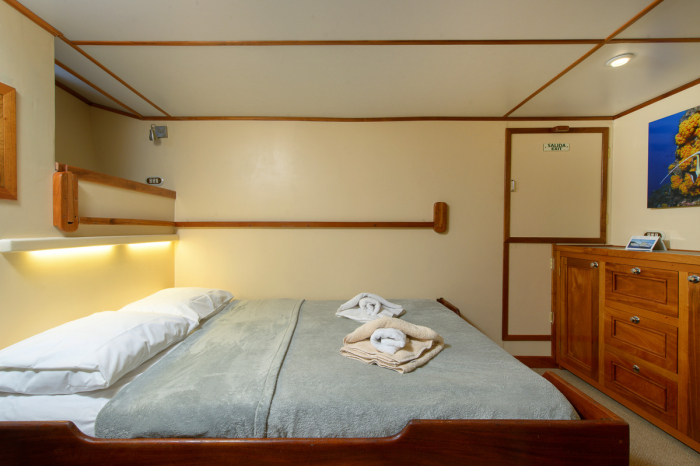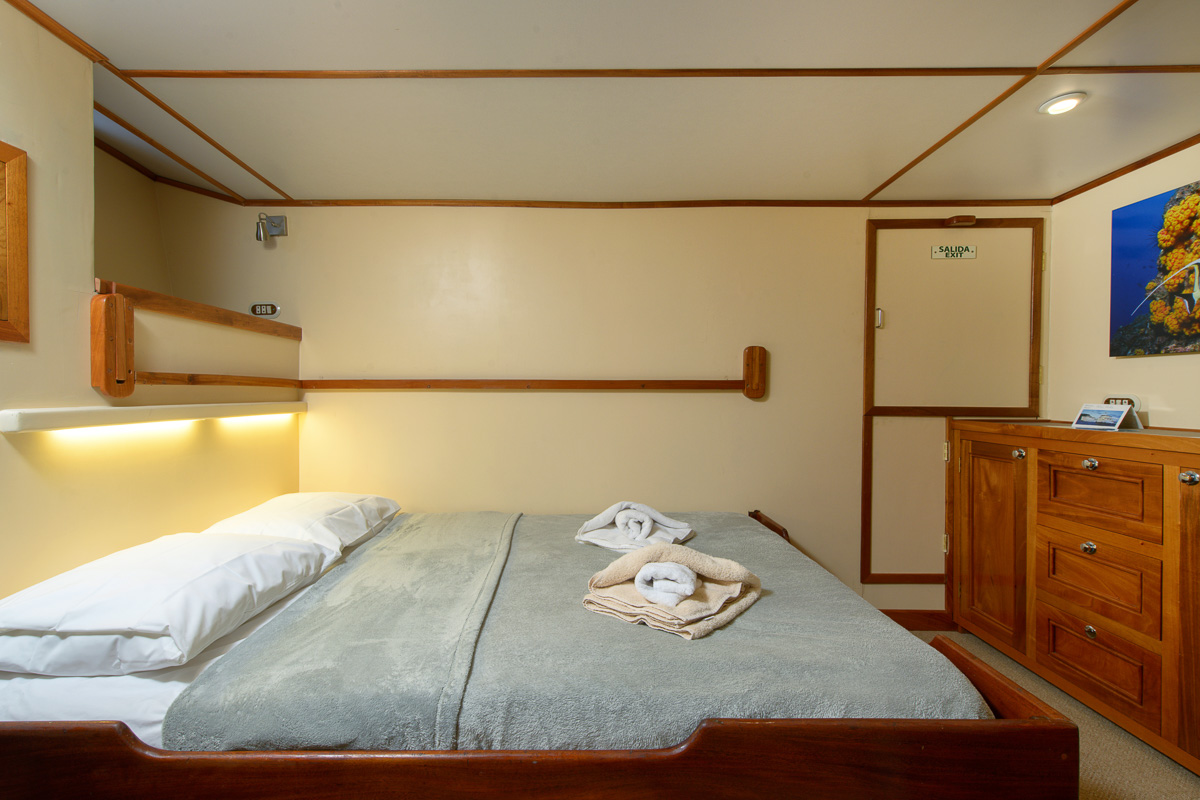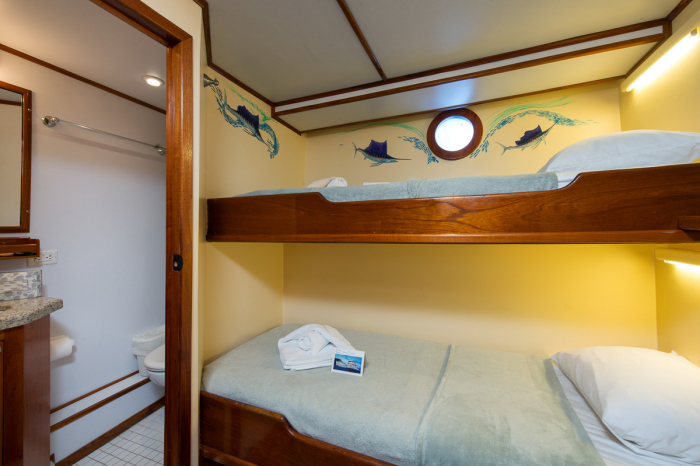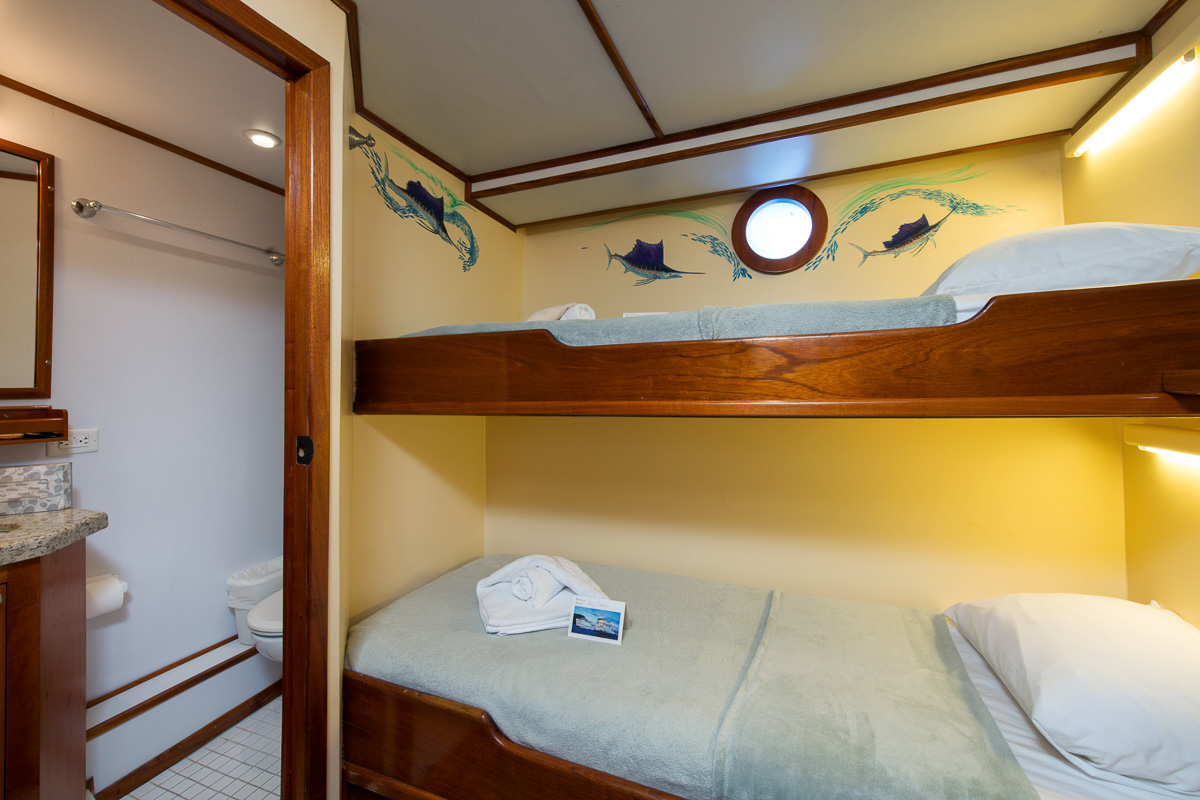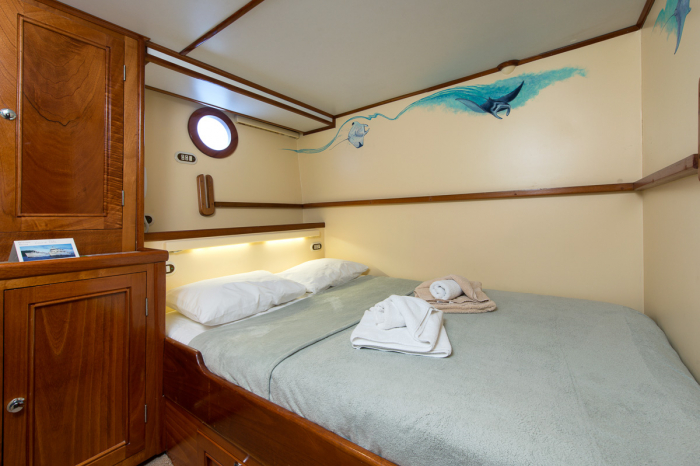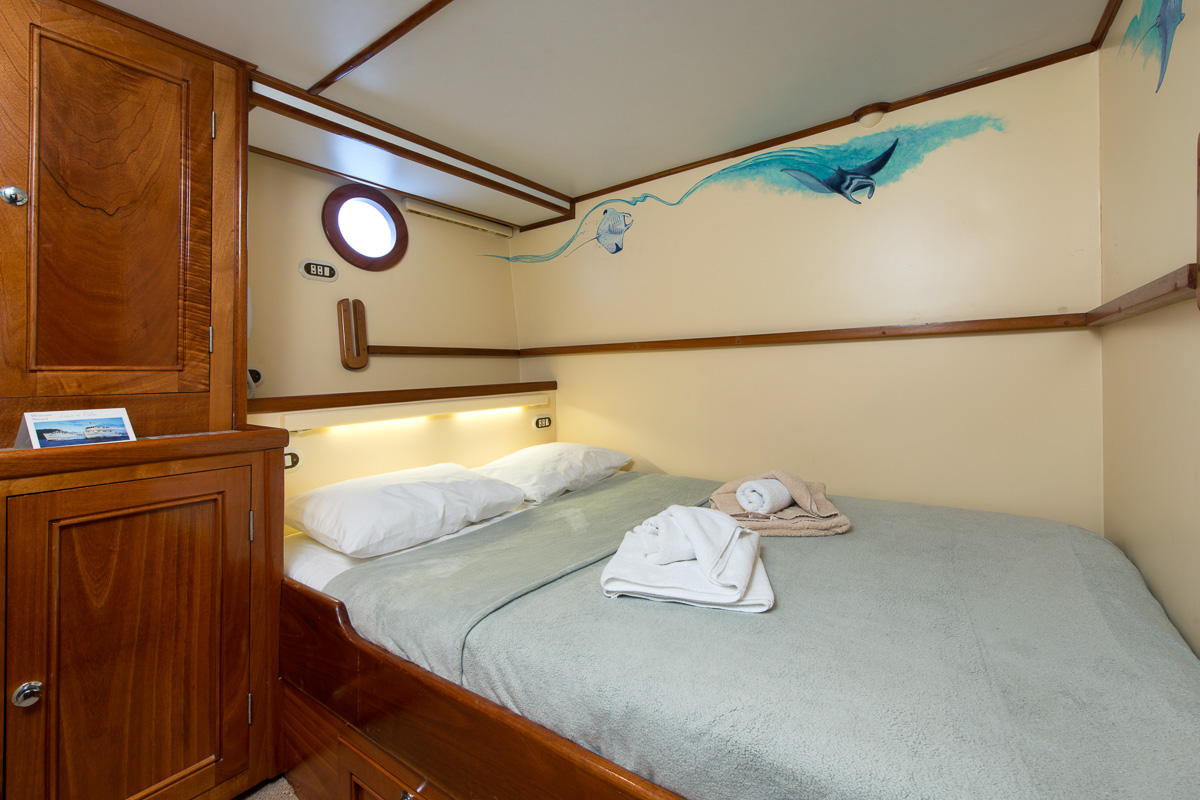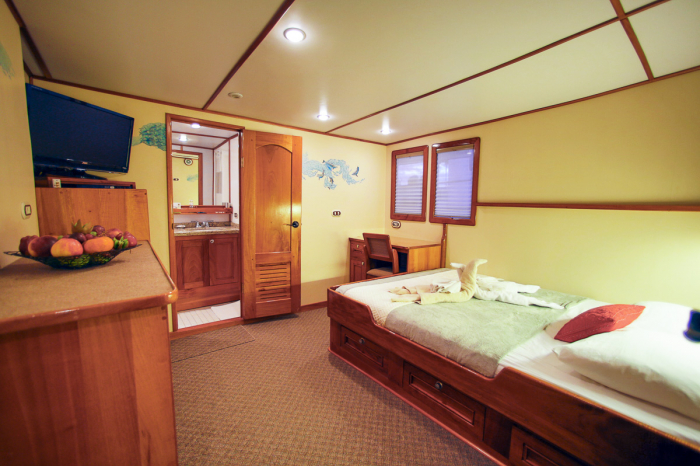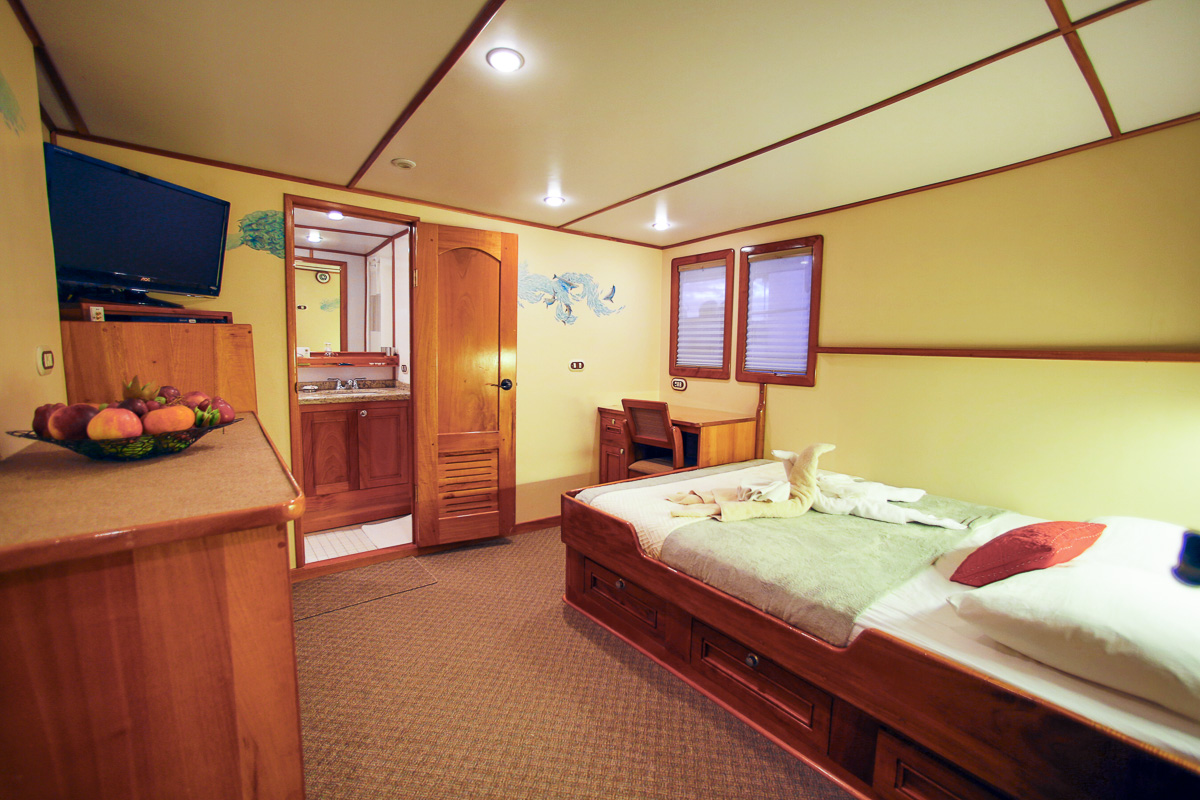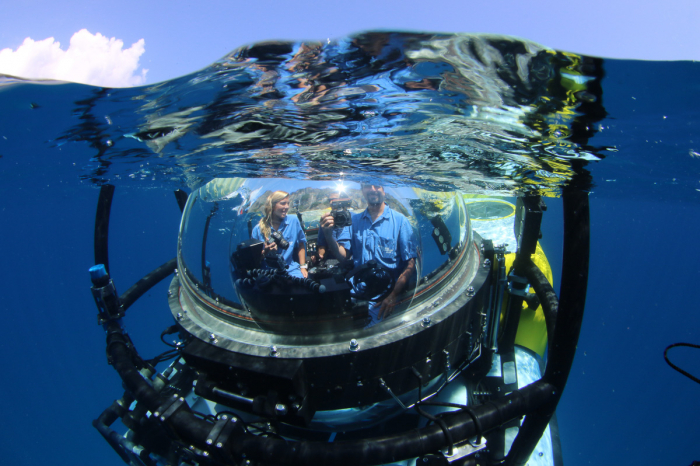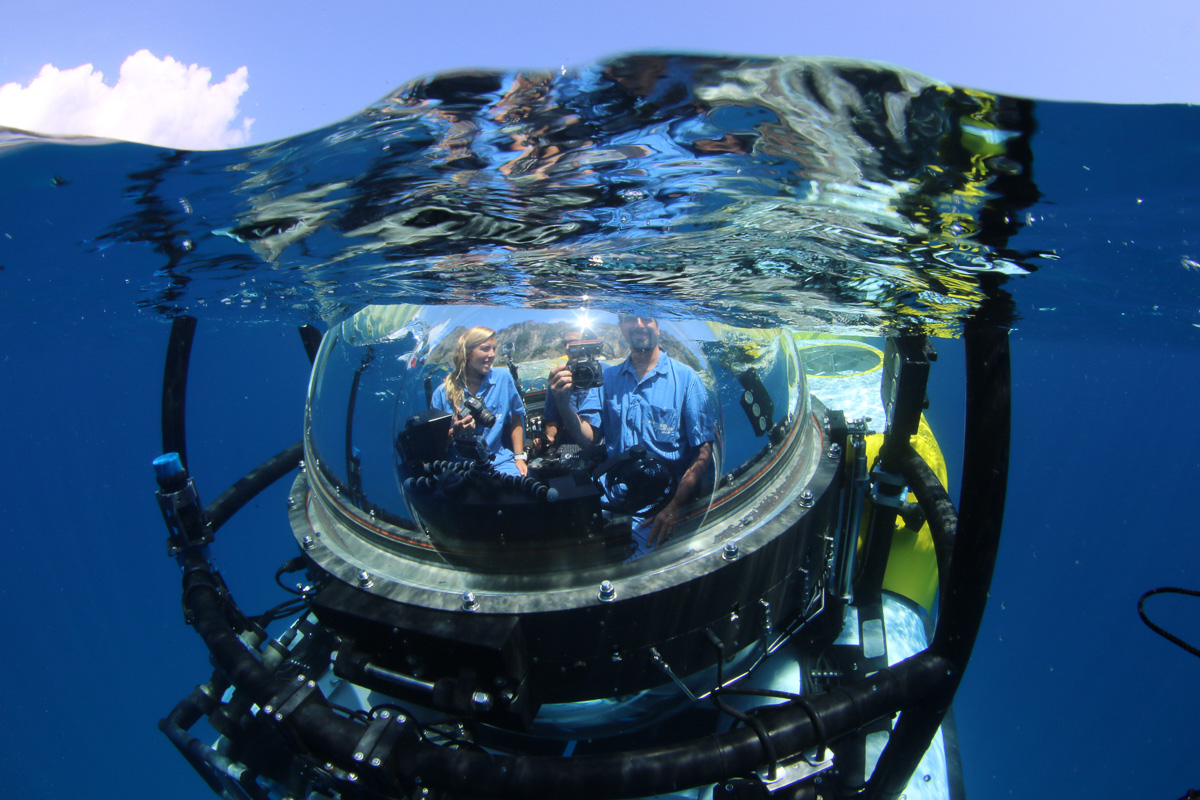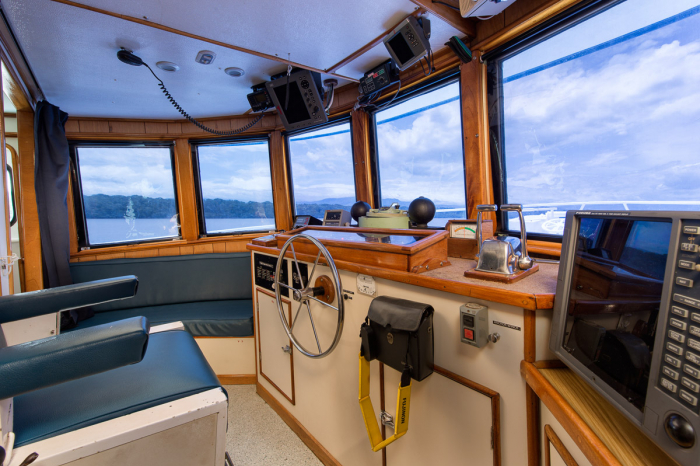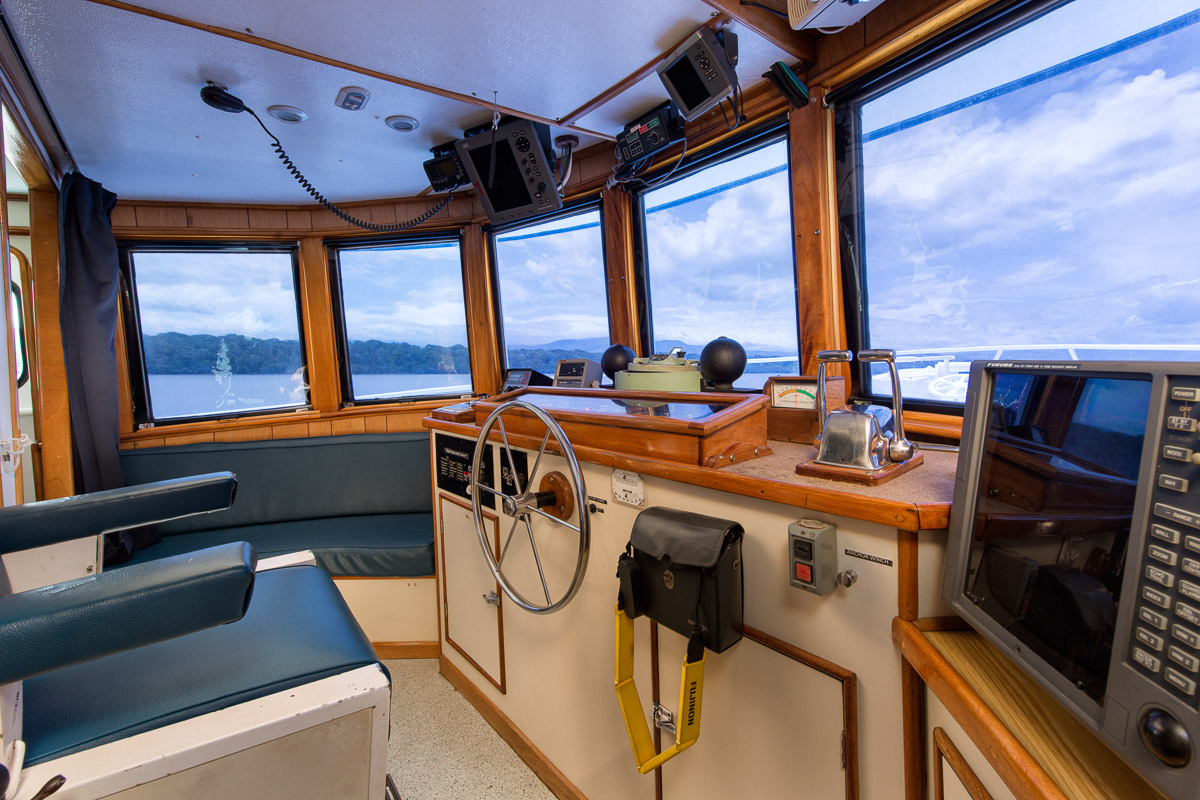 Overview
Outstanding local knowledge, boasting more than 30 years of experience
Refuel after each adventurous dive with exquisite, freshly-prepared cuisine
Specifically designed and built for long-range expeditions lasting up to a month
Enjoy stress-free diving with a spacious and highly-capable dive deck
The impressive Sea Hunter is a highly-capably commercial dive vessel completely reimagined to provide a new gold standard for recreational liveaboard diving. For more than 25 years, this vessel's spaciousness and user-friendly design has introduced adventure divers, as well as professional photographers and cinematographers, to an entirely new level of liveaboard. Specifically-built for long-range expeditions to remote destinations like Cocos and Malpelo Islands, this vessel comes well-equipped for intrepid underwater exploration. Relax in comfort and style between each adventurous dive, when you'll put Sea Hunter's expert range of rec and tech scuba facilities to use - supercharging your experience in these wild, untamed waters.
Upcoming trips
---
Cabins
If you are a solo traveller, we aim to allocate shared cabins on a same-sex basis.
Non-shareable cabins can not be shared with another single traveler outside your party. A single occupancy surcharge will be applied.
---
Amenities
Boat
Dive facilities
---
If you are a solo traveller, we aim to allocate shared cabins on a same-sex basis.
Non-shareable cabins can not be shared with another single traveler outside your party. A single occupancy surcharge will be applied.
Vessel
Vessel information
Sea Hunter is owned and operated by Undersea Hunter Group, one of the world's preeminent adventure dive operators. For more than 30 years, the fleet has specialised in liveaboard diving trips to the legendary Cocos Islands, while also offering unique project capabilities almost anywhere else on the planet. Throughout this time, the Undersea Hunter Group have dedicated their vast experience and ever-evolving technology to providing successful, unique and rewarding experiences for adventure divers, filmmakers and scientists alike.
Formerly a commercial dive-support vessel, built to serve the oil industry in the Gulf of Mexico, the 36-metre Sea Hunter is a superbly stable and robust craft. Purchased by the Undersea Hunter Group in 1994, and following eight months of extensive redesign and renovation, Sea Hunter is now one of the paramount purpose-built liveaboard vessels in the region. Combining the large platform, functionality and powerful machinery of a workboat with the comfortable and relaxed interior of a modern yacht, Sea Hunter sets a new gold-standard for all other dive boats.
Onboard Sea Hunter
This 36-metre vessel accommodates up to 20 guests in ten comfortable cabins. The ship's main saloon offers cosy seating and nightly entertainment including slide shows, DVDs and games. An additional study comes equipped with a library, TV, DVD and a desktop computer for photo and video editing, and also serves as a classroom. Meals are varied, abundant and well-balanced, offering a soulful combination of American and local Costa Rican cuisine. Sea Hunter's dining room consists of booths specifically arranged to facilitate conversation, creating a highly sociable atmosphere. And, a large sun deck provides the perfect place to relax between dives. Several Cocos Island excursions are also possible, including waterfall visits, trips to the isolated Ranger Station, or an incredible eight-hour trek to the summit of Cocos' highest peak.

Diving from Sea Hunter
Sea Hunter is everything that a serious diver could wish for with well-designed facilities including individual gear storage provided for each diver and easy access to protected areas for the largest of camera housings. You'll even find a dedicated washer and dryer for guests' towels and bathing suits. Nitrox fills are free for certified guests, and the Nitrox Speciality course and ScubaPro rental equipment can be provided at an additional cost. Sea Hunter is also fully tech-friendly, offering extensive tri-mix and rebreather support. Diving is done from three tenders which are extremely stable in all conditions. Personal dive gear is kept onboard the skiffs throughout the trip, reducing wear and tear and ensuring guests are always ready to take advantage of a fleeting opportunity.
DeepSee
This vessel was conceived to serve as the ultimate platform for Undersea Hunter Group's very own deep-sea submarine - designed and developed specifically with the ocean enthusiast and underwater adventurer in mind. DeepSee is capable of carrying a pilot and two passengers to a depth of 450-metres, providing an unparalleled 360-degree field of vision. Production crews can also make use of a deck-mountable workshop equipped with everything you could need, including IMAX compatible facilities.
Top tips
Keep your camera closeby during trips between dive site - it's common for the skiff drivers to spot memorable surface experiences such as dolphins, mantas, and whales.
At night, the extensive dive deck is a popular gathering place for viewing large fish, including sharks drawn in by the lights.
Nights can be a little chilly, so pack a jumper and windbreaker, as well as some comfortable shoes for hiking the Cocos Island trails.
Conservation
The Undersea Hunter Group has been an unshakable advocate of environmental protection from their very beginnings. Not only do they carefully recycle all waste from their vessels, but they also receive, transport and separate all refuse produced and collected by the park rangers, volunteers and academic investigators working at Cocos Island.
All pork and beef served on Undersea Hunter Group's vessels is Costa Rican-raised from suppliers that use no chemicals or antibiotics in their husbandry. Likewise, all fruits and vegetables used are locally-grown without the use of pesticides or chemicals, following international organic guidelines. Also, cleaning substances used both aboard the vessels and dockside, are the most environmentally-friendly, biodegradable products available.
The Undersea Hunter Group also cooperates with the Costa Rican Ministry of Education to instruct classes of specially chosen students in the importance of marine conservation, providing tours of their facilities, sharing videos of Cocos Island, and giving educational presentations.
---
---
Other popular liveaboards