Scuba diving in
Little Cayman and Cayman Brac
The twin islands of Little Cayman and Cayman Brac have long been an oasis for the adventurous - from pirates and explorers, to nature-lovers and scuba divers looking for solitude
Highlights
Discover the islands' rich history of pioneers and privateers
Dive the vertigo-inducing wall of the Bloody Bay Marine Park
Explore the only diveable Soviet warship in the Western Hemisphere
Enjoy an island escape with contemporary comforts and old-world charm
Once a playground for pirates and safe-haven for swashbucklers, Little Cayman and Cayman Brac are now one of the Caribbean's most serene vacation destinations for scuba divers looking to get away from it all. These islands offer everything you could want from a remote dive holiday, including luxurious comforts, secluded beaches and beautiful seascapes, and a laid-back island lifestyle. Plus, you'll have easy access to protected nature parks and some of the best dive sites in the Caribbean - including spectacular walls just minutes from the shore.
Scuba diving in Little Cayman and Cayman Brac
Schooling reef fish

Year round

Walls & pinnacles

Year round

Plentiful reef life

Year round
The 'Sister Islands' of Little Cayman and Cayman Brac are among the world's premier dive destinations, home to hundreds of varieties of fish, coral, and marine life, and the best of the Cayman Islands' iconic wall diving.
Little Cayman Diving
As the smallest and least developed of the Islands, it's no surprise that Little Cayman has the fewest official dive sites - although you'll still be able to explore 60 individual dives! Lobsters, shrimps, and other interesting macro can be found hiding amongst the reefs, alongside larger animals such as barracuda and Caribbean reef sharks cruising along the reef. Most of the best diving on Little Cayman is found on the northern coast, while the deeper sites to the south are generally visited on winter days when the north becomes too rough. And while shore diving on Little Cayman is not unheard of, the sites are rarely marked.
Bloody Bay Marine Park is one of Cayman's best known dive sites and is named after the battles that took place between the British navy and its privateers following the outlaw of piracy. There are actually around two dozen dive sites within the bay, with Bloody Bay Wall top of the list. Starting at just five metres, this wall quickly plummets hundreds of metres into the depths. Giant barrel sponges festoon the rock face while Nassau grouper, barracuda, and eagle rays glide effortlessly back and forth. Other iconic sites along this wall include Three Fathom Wall, Marylin's Cut, Donna's Delight, Randy's Gazebo, Lea Lea's Lookout, and more.
Just a little further north, Jackson's Point is home to some of the island's most impressive diving, with beautiful corals, sponges and anemones. The dive site known as Eagle Ray Roundup is bustling with both eagle rays and stingrays, while The Cascades boasts thrilling topography and dramatic drop-offs.
Cayman Brac diving
Visitors to Cayman Brac can explore upwards of 65 dive sites - made up of walls, reefs and swim-throughs - with little to no current and stunning visibility. As the easternmost destination in the Caymans, this island's isolation has served it well, and almost every dive site is home to thriving corals and plenty of marine life. As well as awe-inspiring wall dives, Cayman Brac is also home to several wrecks, including the 12-metre Kissimmee tugboat which was scuttled in 1982, as well as the Preacher's Barge and the Cayman Mariner. But the best known wreck here is the 100-metre Russian anti-submarine frigate that was purposefully sunk in 1996 - creating the only diveable Soviet warship in the Western Hemisphere. The vessel, now known as the Captain Keith Tibbetts - offers dramatic gun turrets and several safe entry points for experienced wreck divers.
Much of Cayman Brac's northern shore has boat slips dating back several hundred years, providing plenty of access points to the shallow fringing and barrier reefs. And, to make life even easier, a new local initiative has placed markers at many worthy shore diving spots around the island. Recognised by a strategically placed red stone with a specific number, these sites add even more options for visiting shore divers.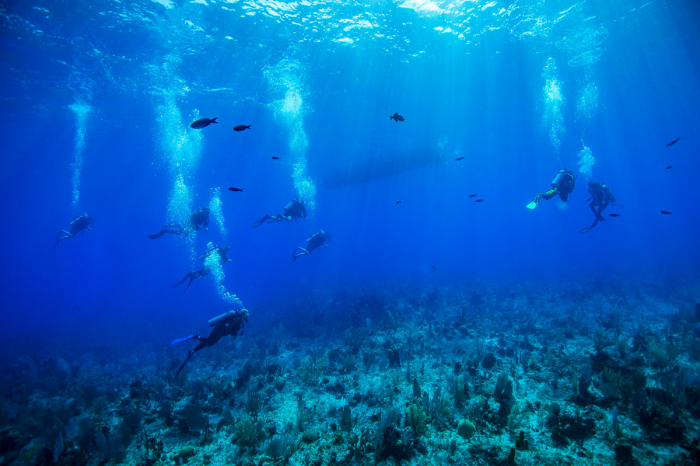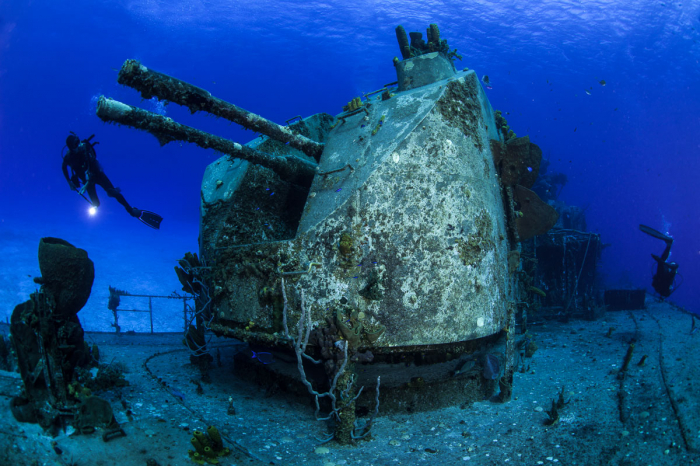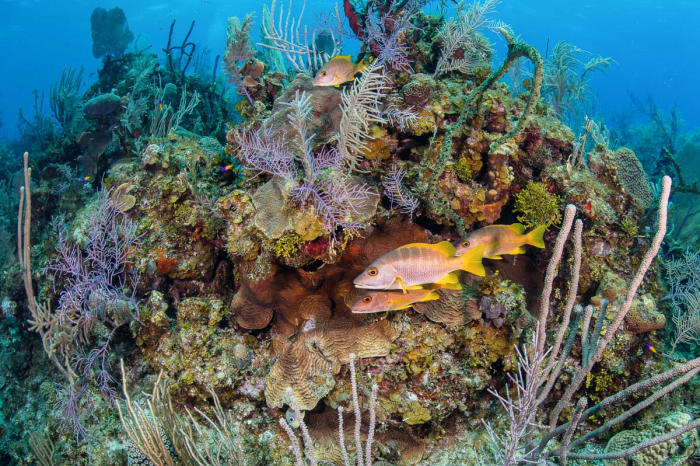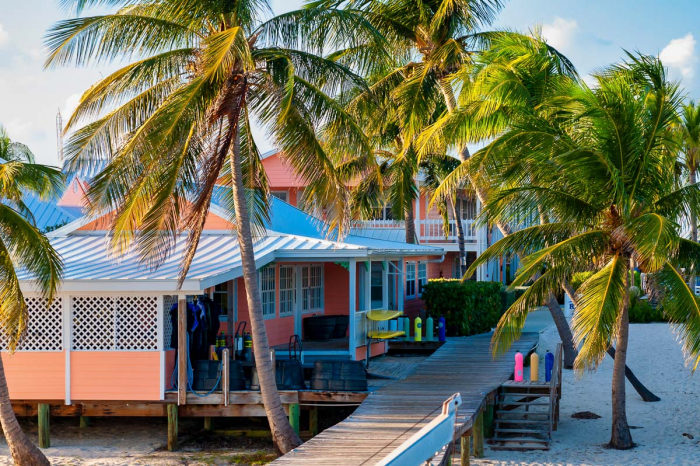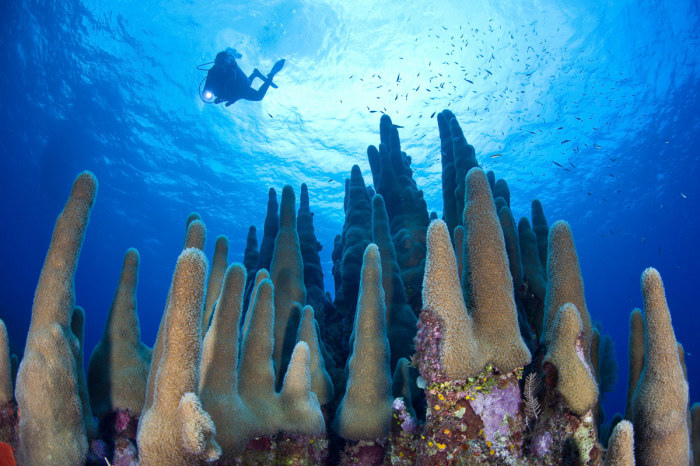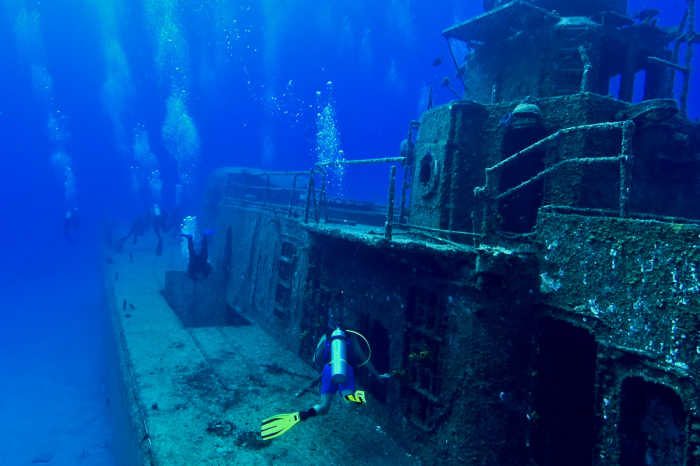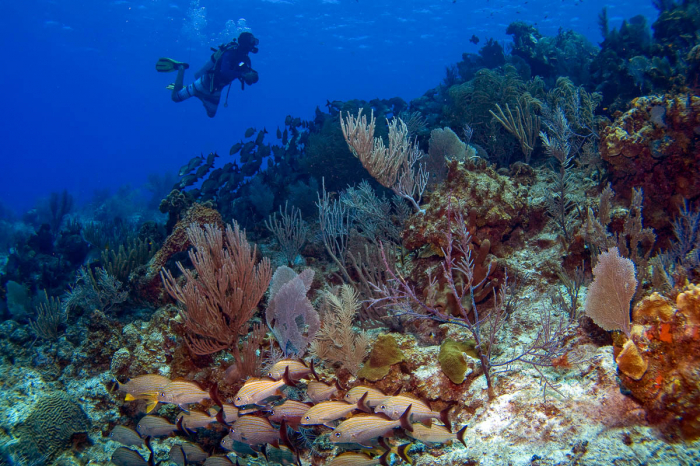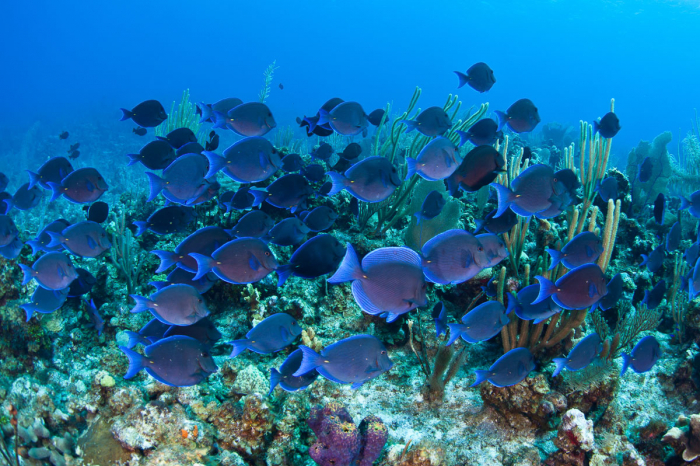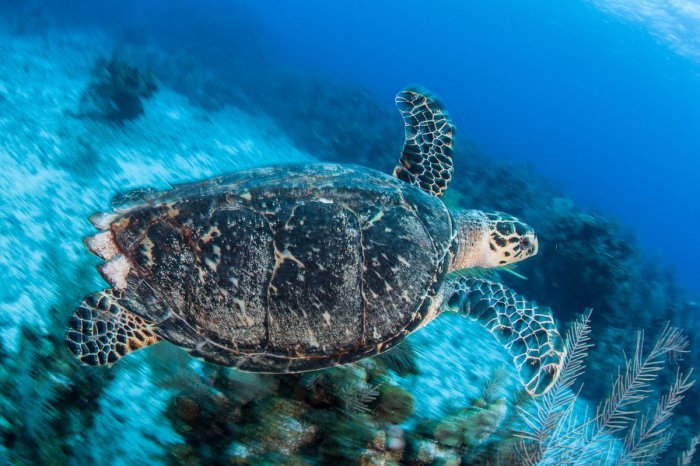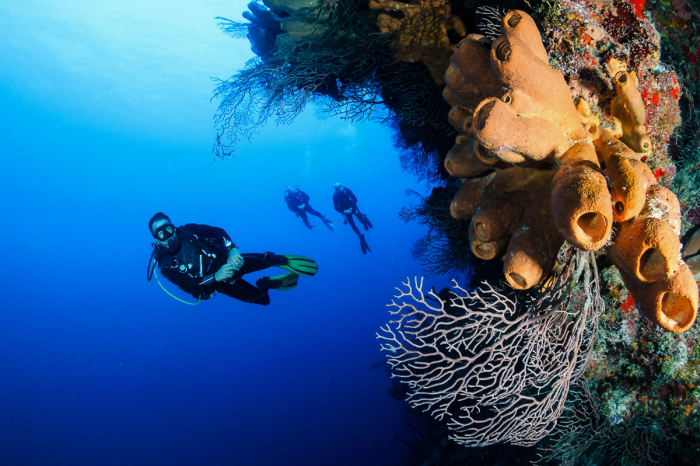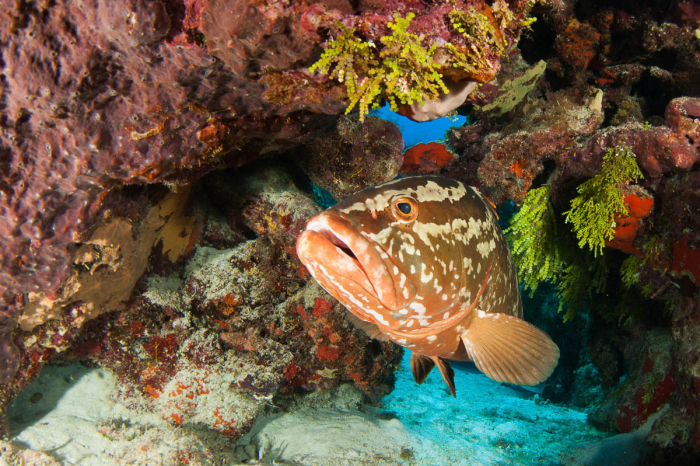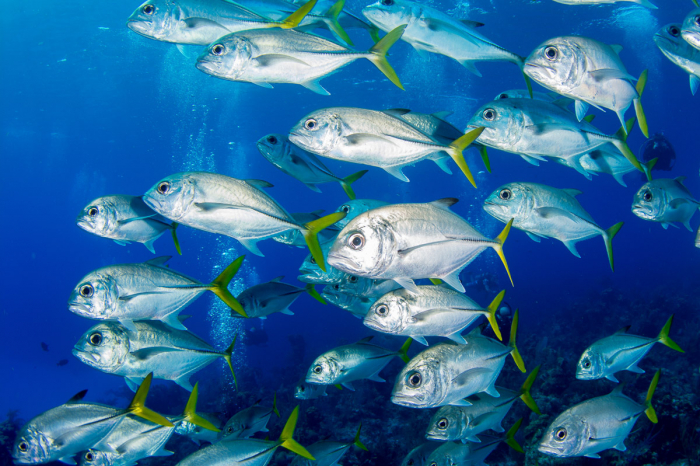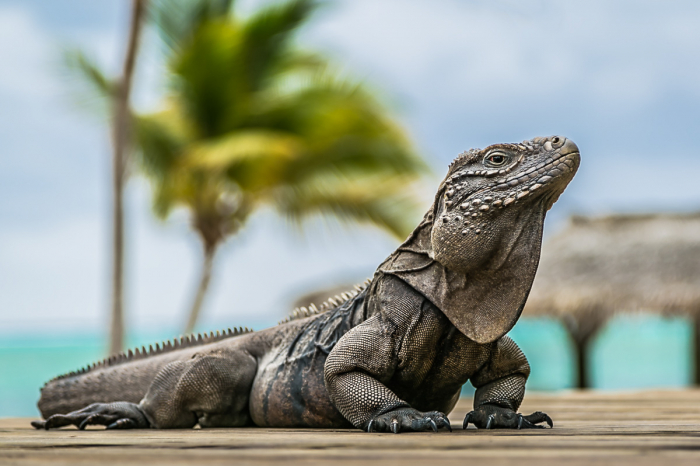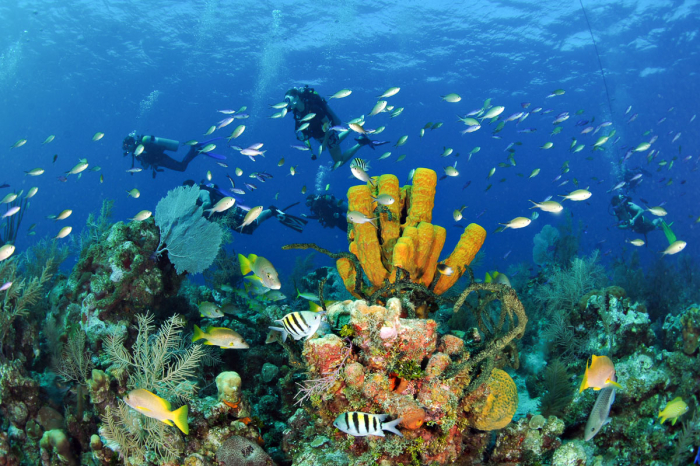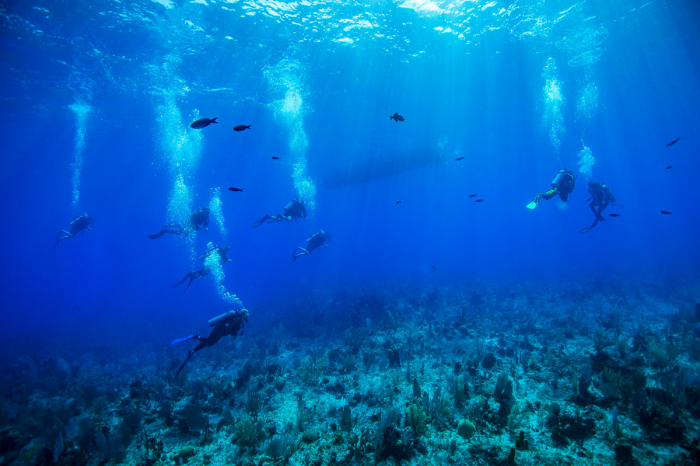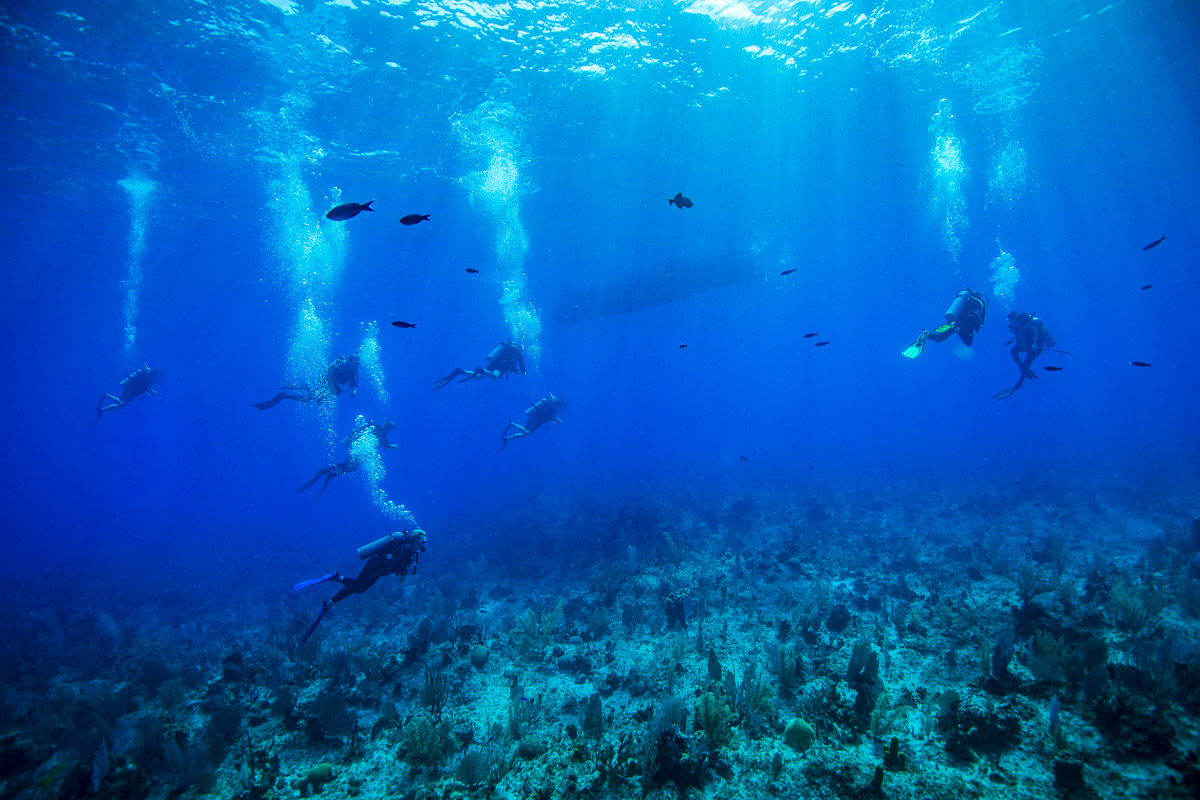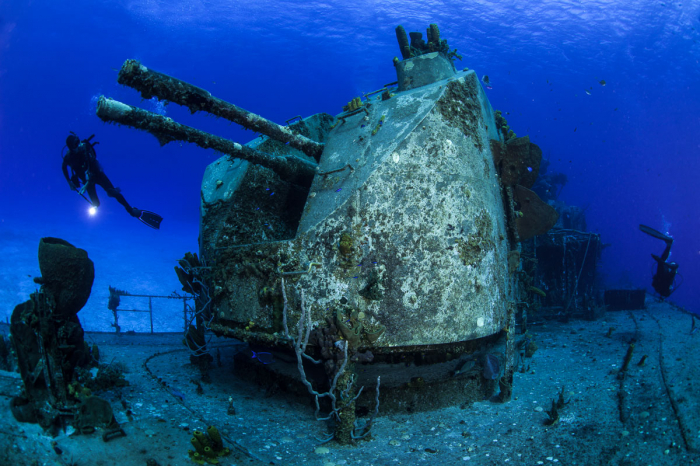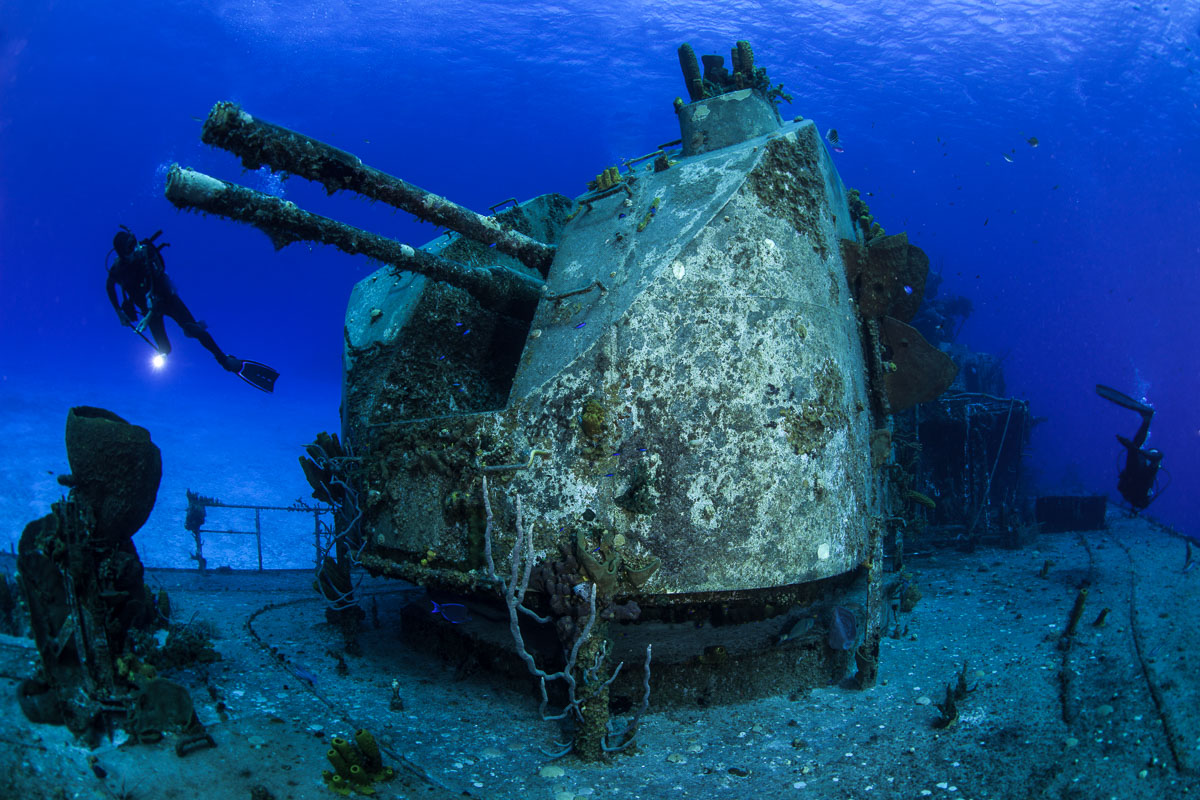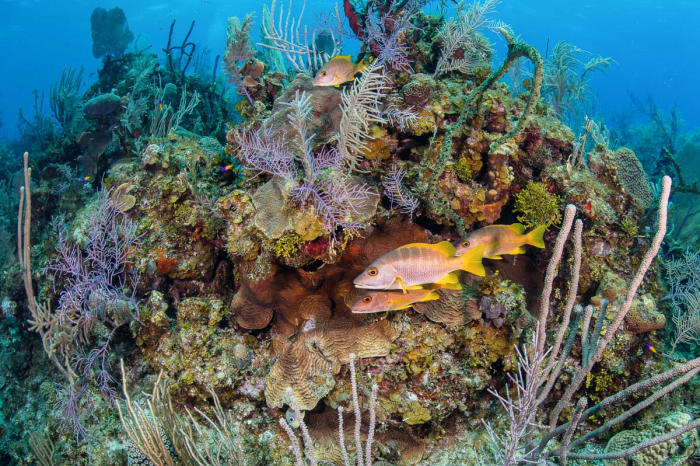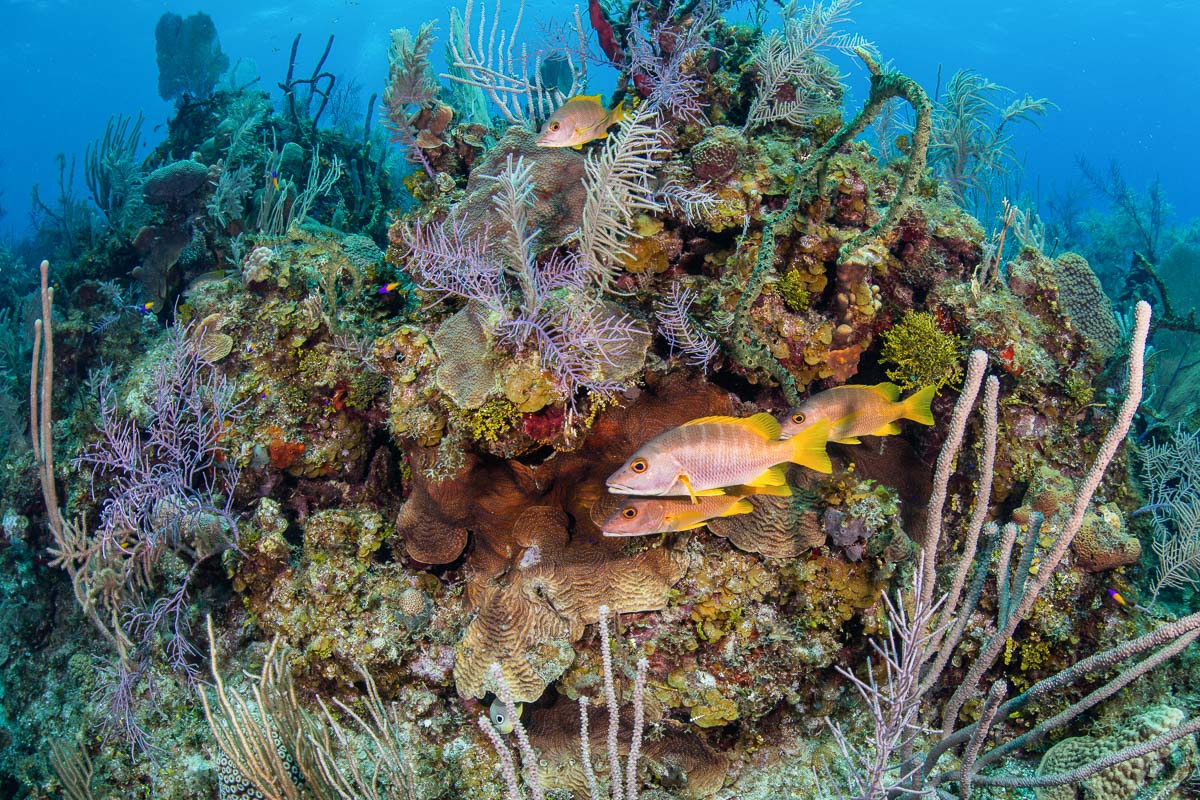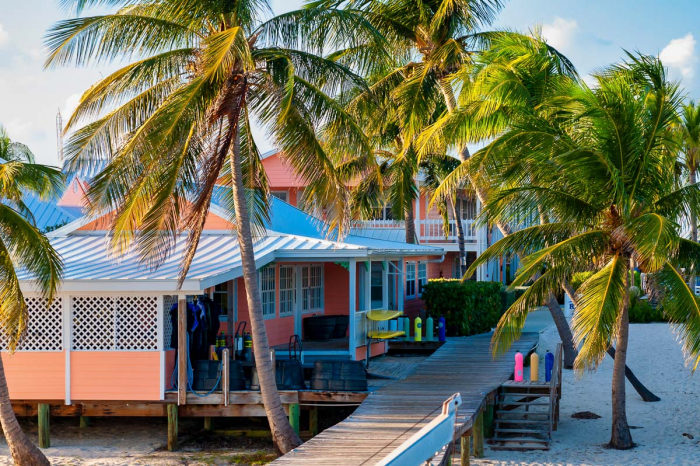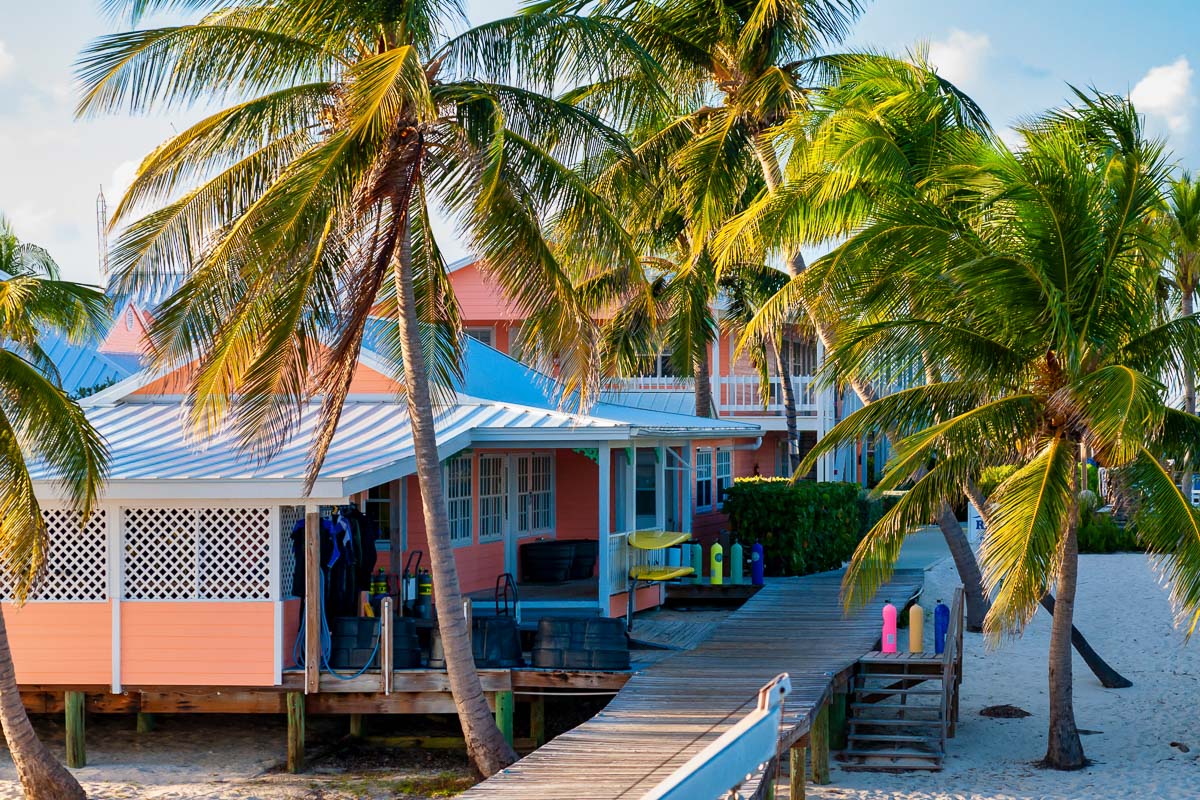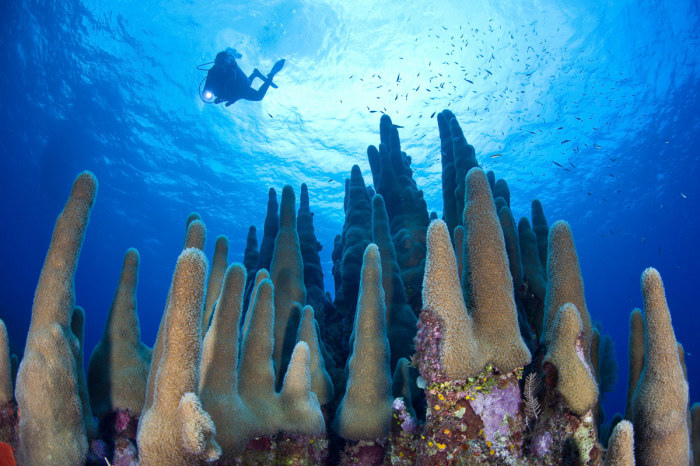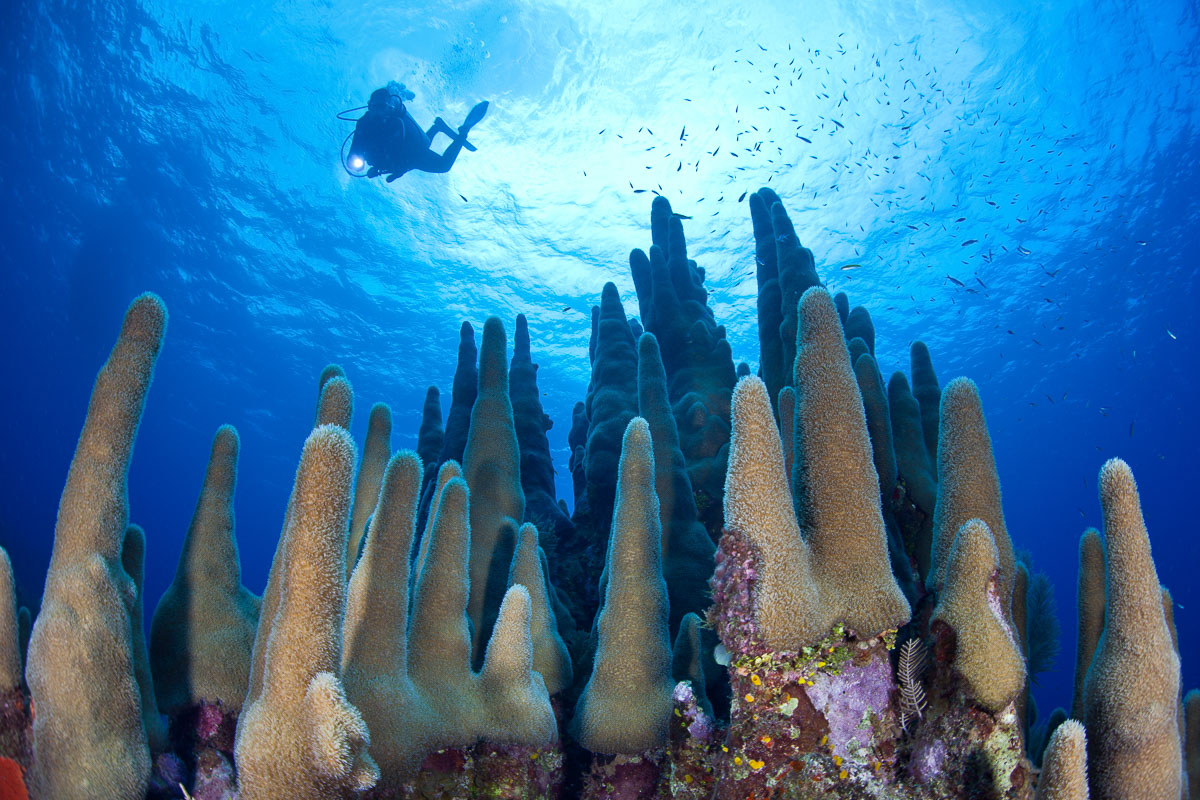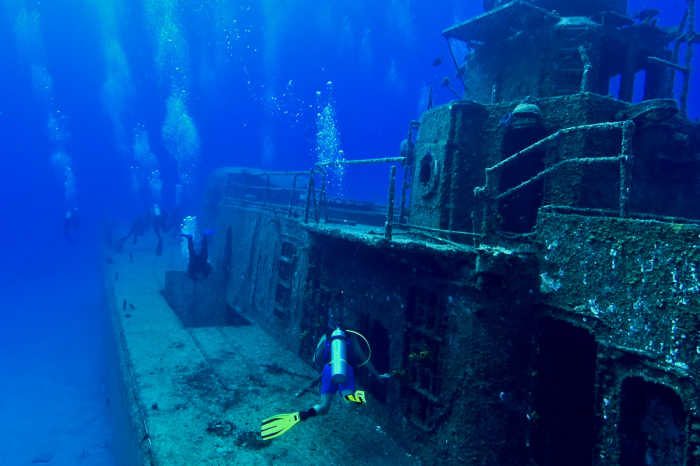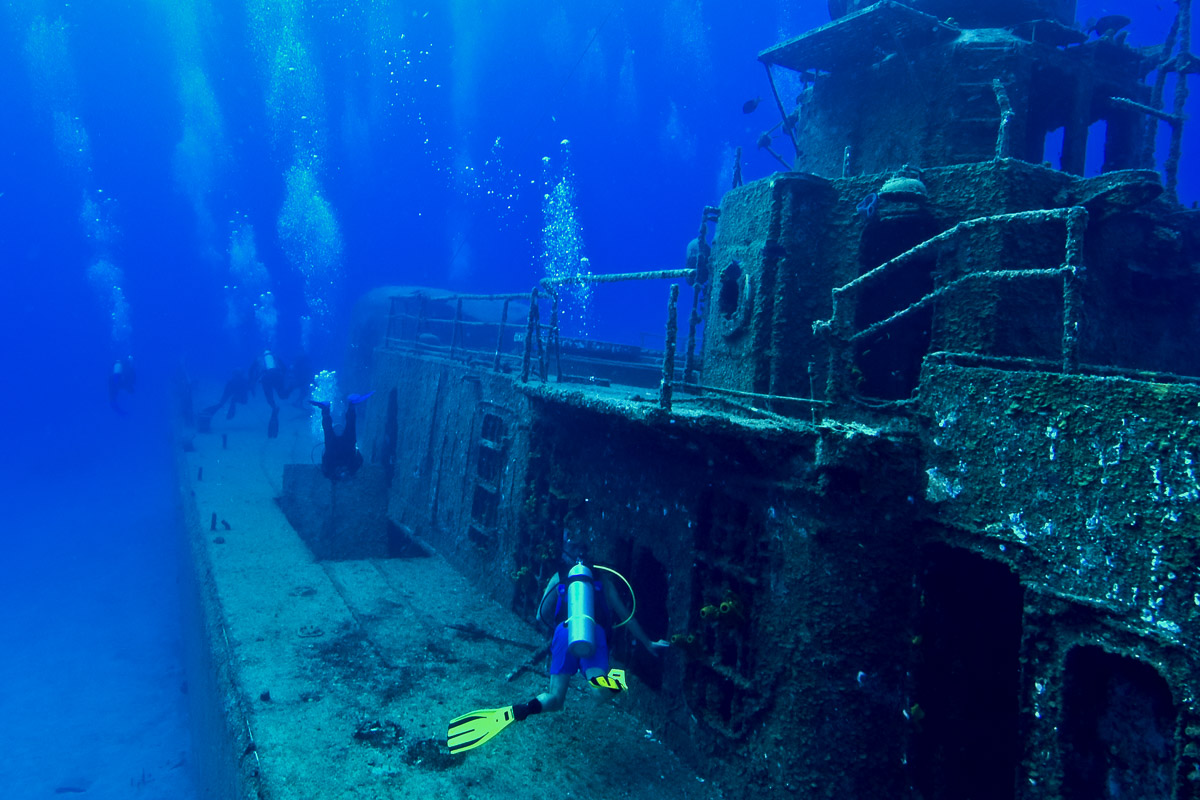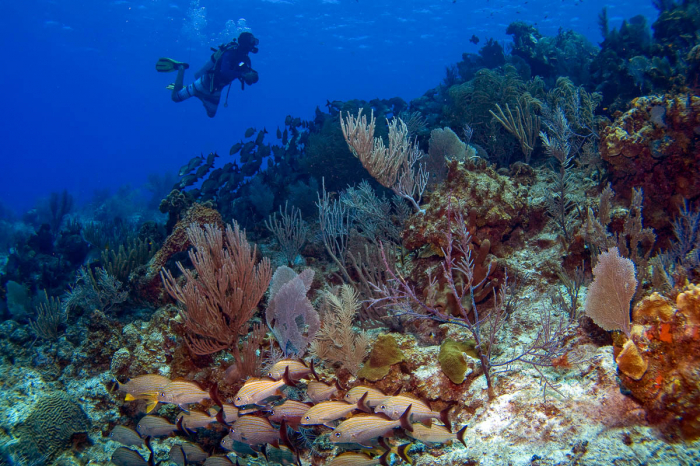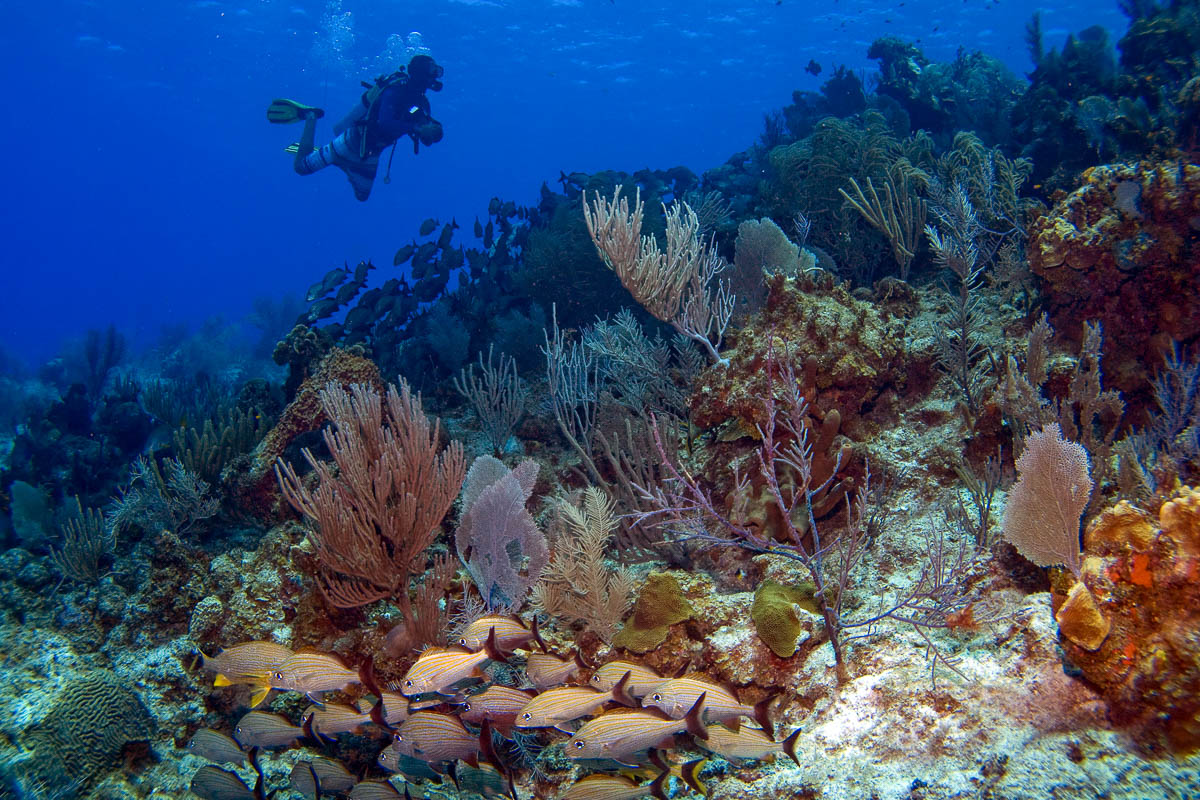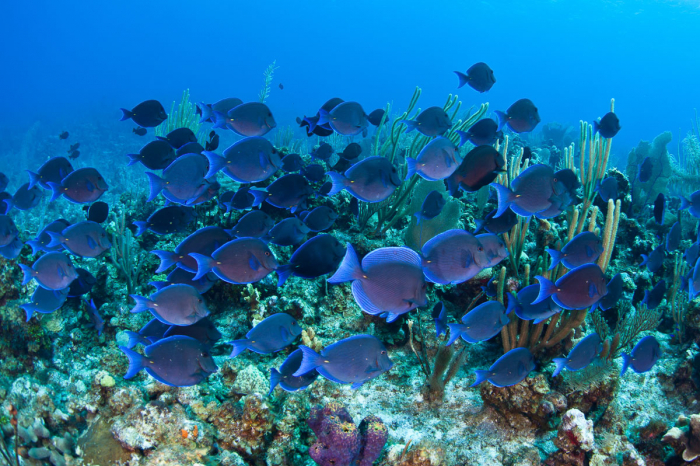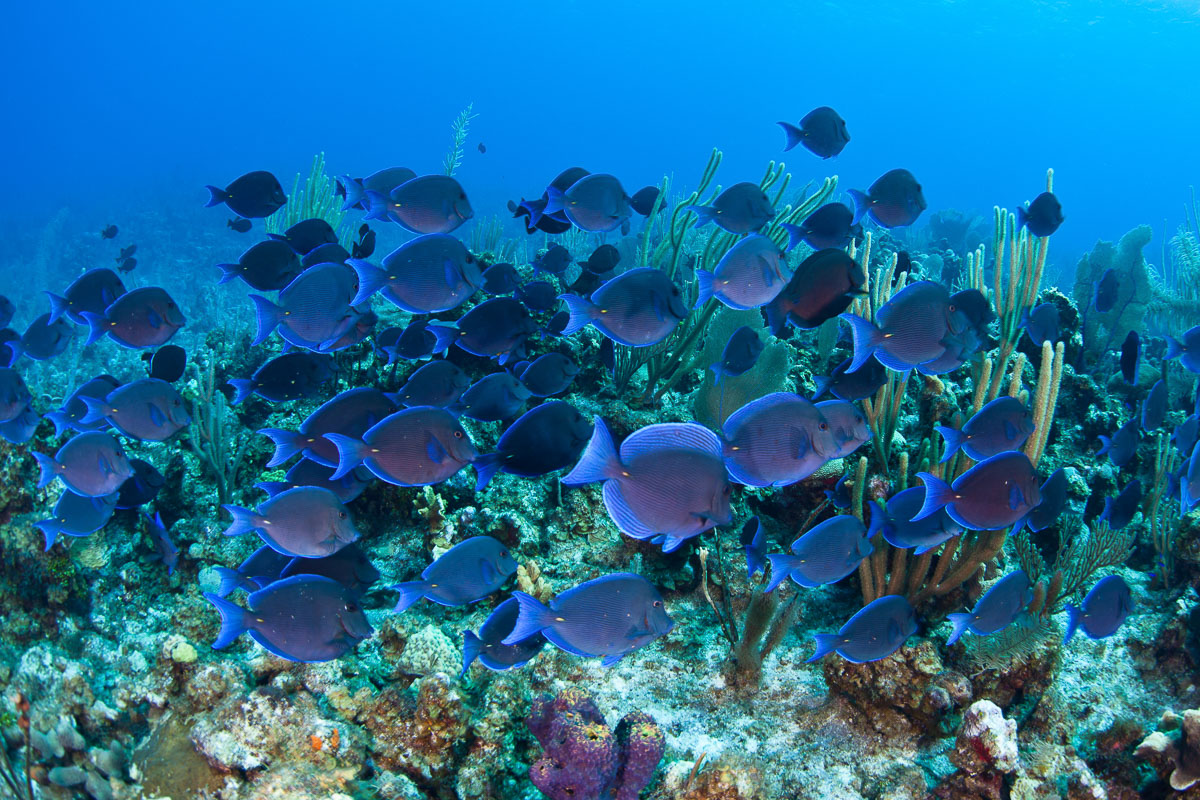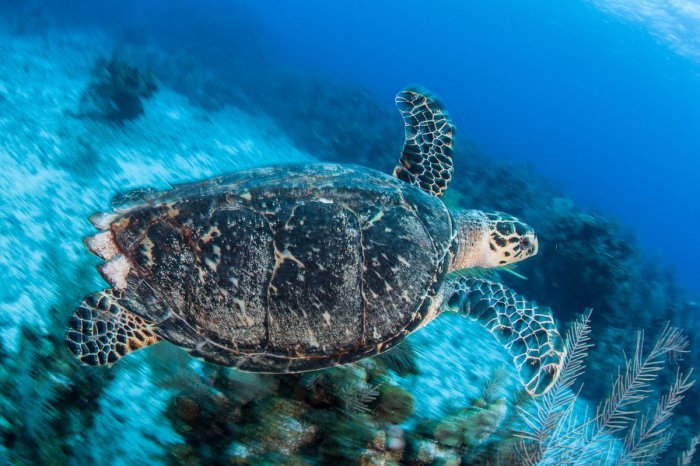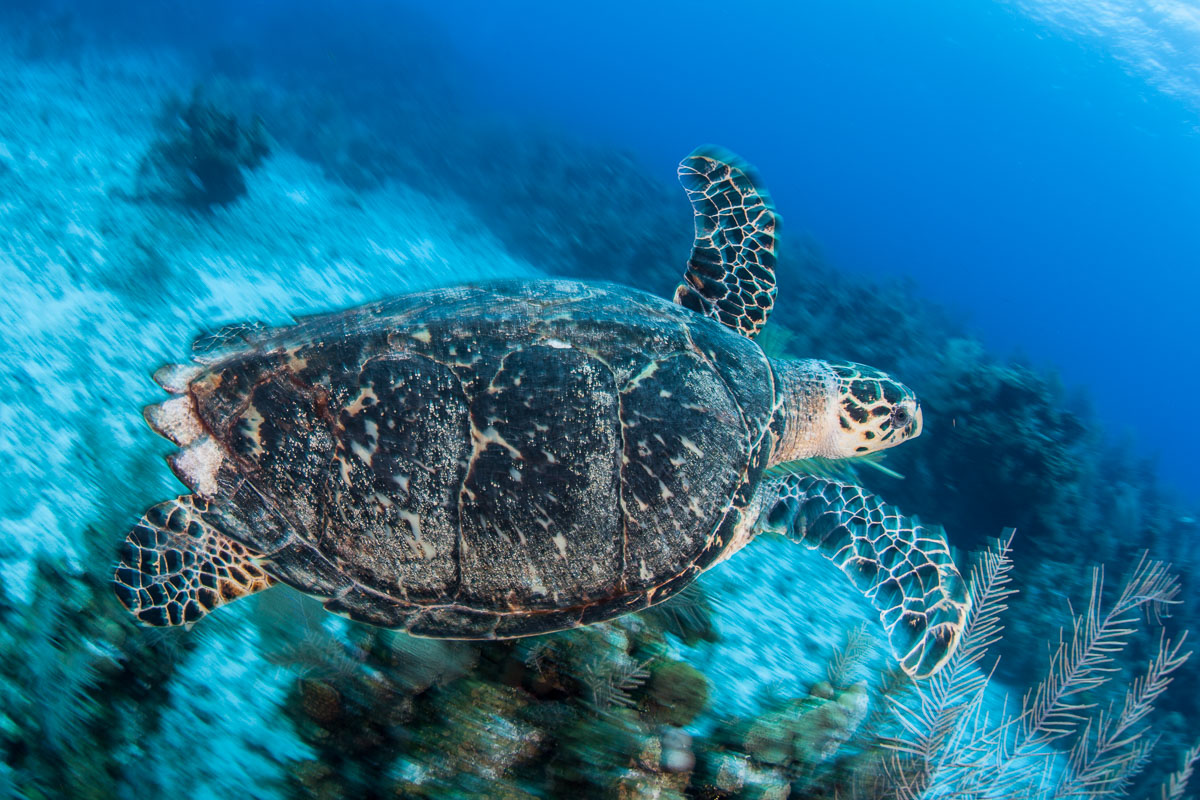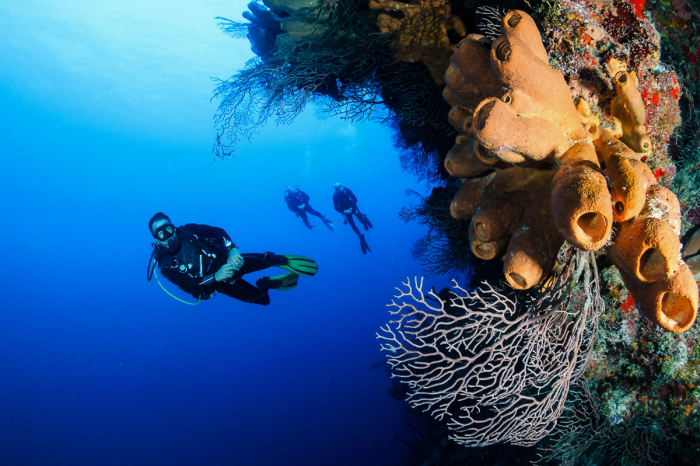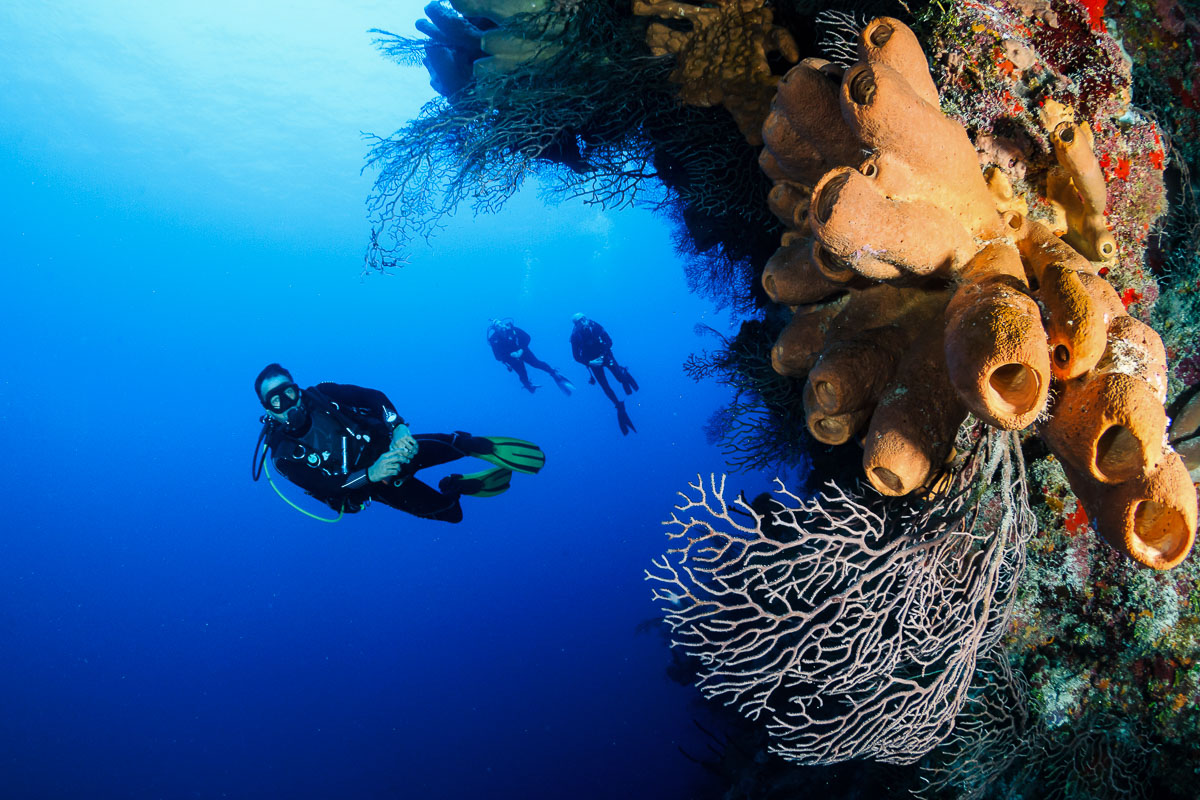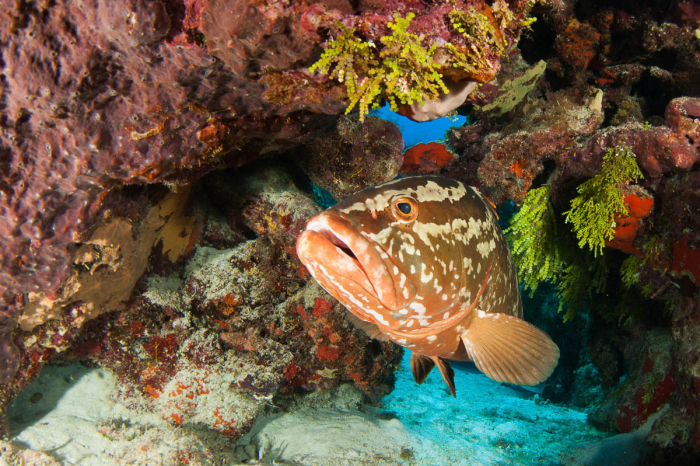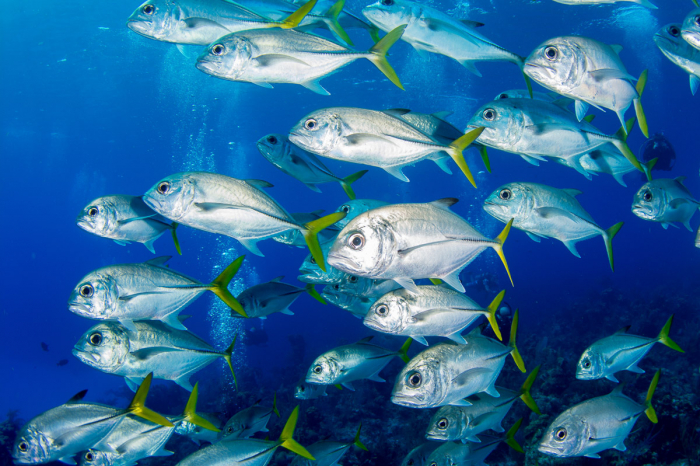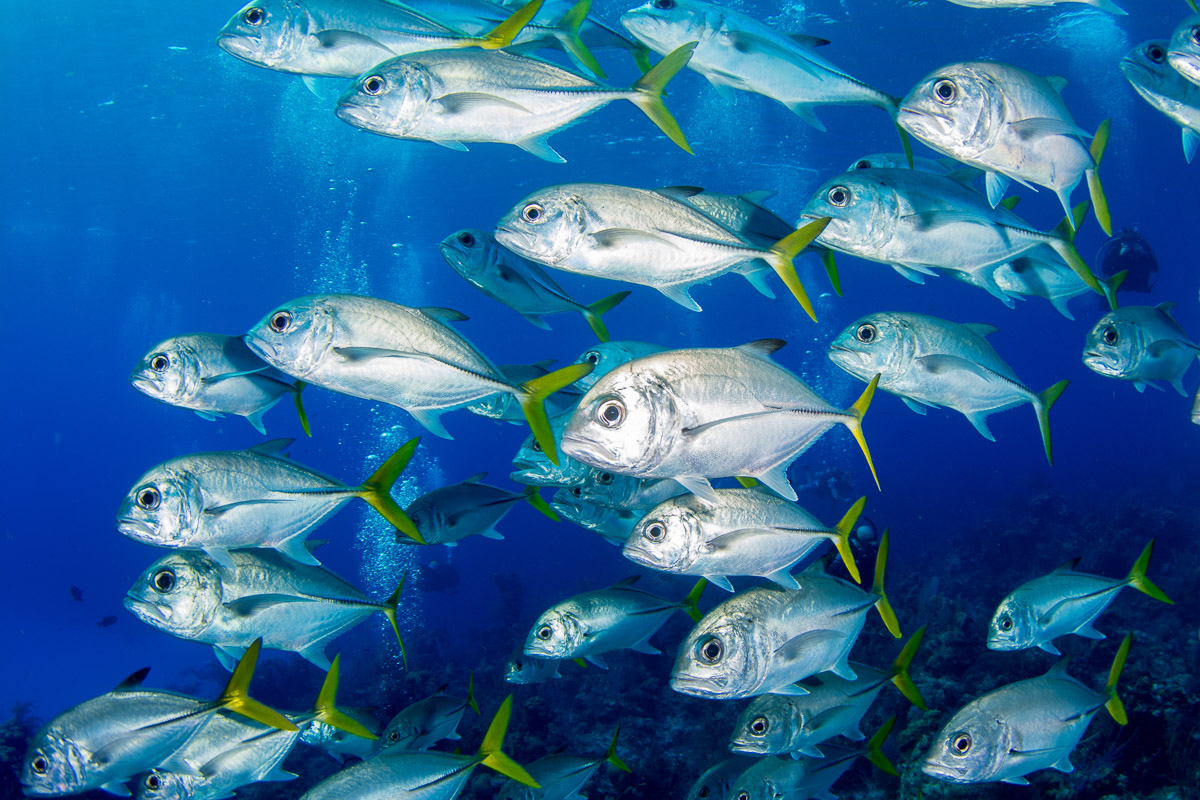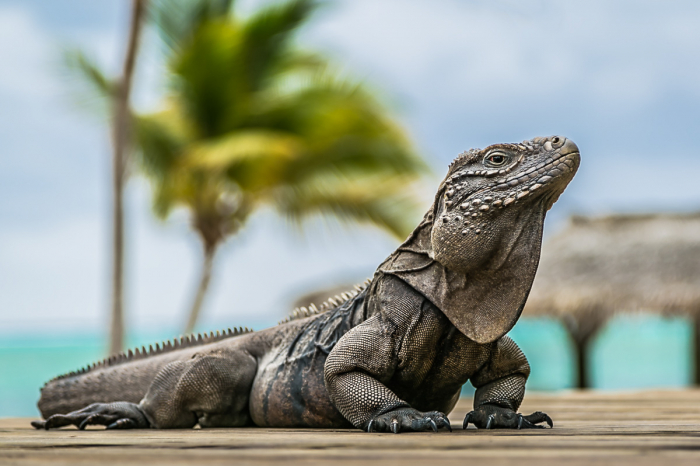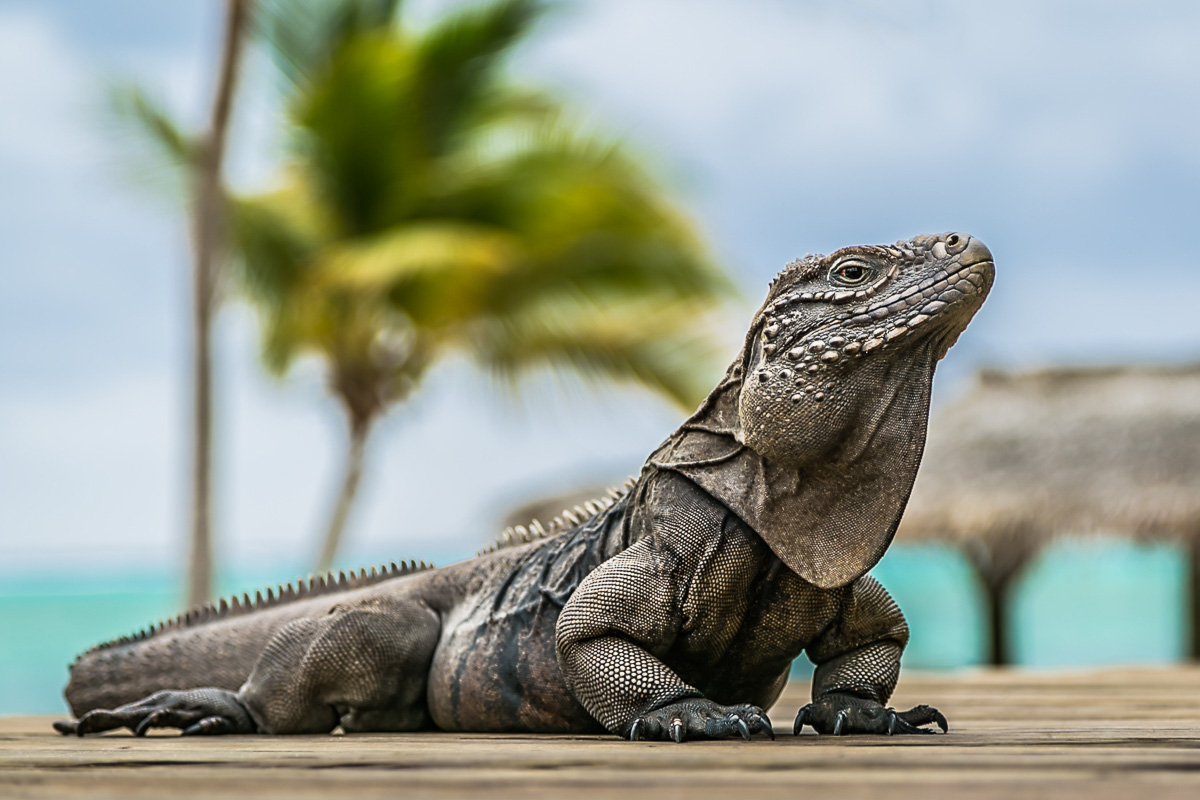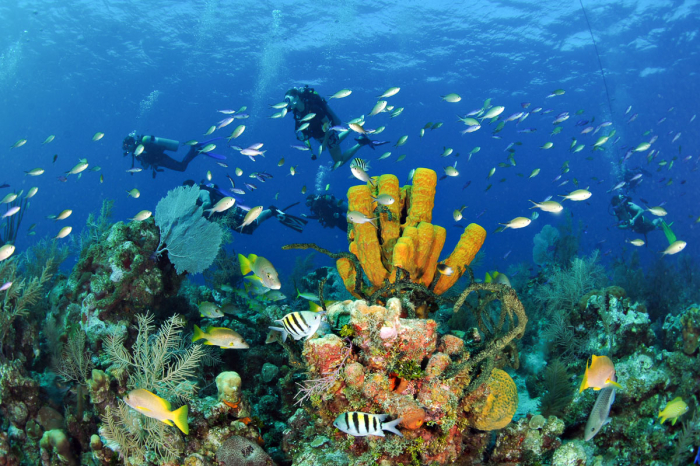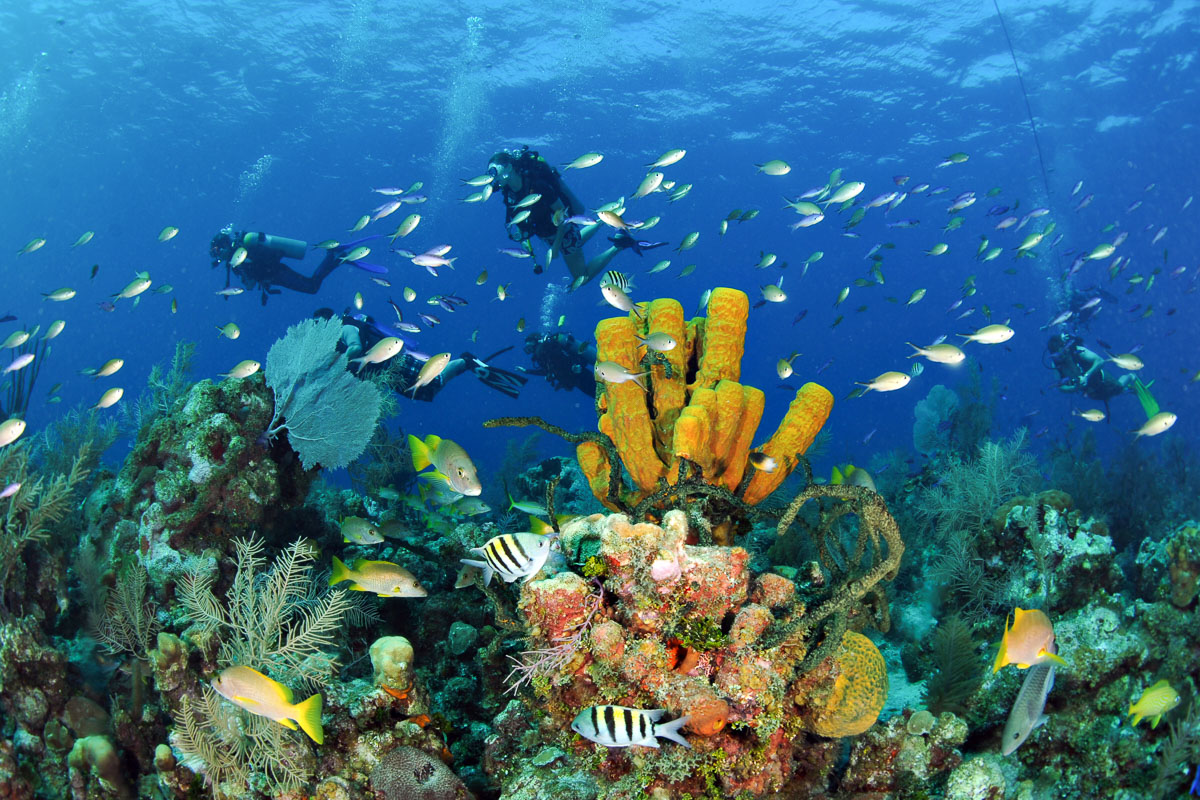 Diving Environment
Type
Walls, wrecks and shore
Diving Season
Year round, best December to April
Top tips

Hiring a car or bike? Watch out for iguana warning signs which highlight certain areas where these impressive lizards like to sun themselves on the road.
Currents can be strong at Little Cayman's main swimming area, Point of Sand, but the shallowest areas are suitable for paddling and wading even by non-swimmers.
More than 170 caves honeycomb the limestone 'Bluff' with harmless fruit bats clinging to the chamber roofs.
About Little Cayman and Cayman Brac
First sighted by Christopher Columbus in 1503, Little Cayman and Cayman Brac have a rich history of swashbuckling, pioneering, and pirating. Originally named "Las Tortugas" by Columbus, these two islands became popular hangouts for explorers and buccaneers, thanks to a reliable source of turtle meat and fresh drinking water. In fact, legend has it, the lost treasure troves of infamous pirates such as Edward 'Blackbeard' Teach may still be hidden amongst the island landscapes. And, while those days are long gone, both islands maintain a wonderful old-world, frontier-style feeling.
Separated from Grand Cayman by around 100 kilometres, these tiny islands lie just a little too far off the beaten path for many visitors, meaning those that do make the journey are welcomed by a sense of solitude and the Caribbean's renowned slow-paced living. Expect sun-drenched ocean-front settlements, glorious beaches, and miles of untouched tropical wilderness - where iguanas rule the roads and parrots patrol the canopy. And that's just on land, for beneath the waves these islands offer other treasures, from simple, stress-free shore diving, to sheer walls and even a wreck or two.
Getting there
Cayman Brac is home to the Charles Kirkconnell International Airport and Cayman Airways operates around seven flights a week from Miami to Cayman Brac, while flights from other overseas destinations will likely land in Grand Cayman. Little Cayman's modest airstrip - which hasn't long been paved - is located at the southwest tip of the island and receives daily inter-island flights operated by Cayman Airways.
Little Cayman does not accept international flights, meaning visitors and residents must first land on Grand Cayman or Cayman Brac. Boats must also pass through Immigration and Customs on either of these two islands if planning to anchor off any of Little Cayman's designated moorings.
Once on Cayman Brac, you can get around using taxis, or rent a car or bike - or walk. Taxi services are a little disorganised here, but do exist, and car rentals are best booked in advance. Rental scooters are a good option, as are bicycles, which can often be hired from your hotel. You'll find one car rental outlet on Little Cayman, and no official bike rental shops - although most hotels and guest houses will have bikes for guests to use. The roads around both islands are fairly flat and easy to ride, except for the area around the bluff on Cayman Brac and the unpaved East End of Little Cayman.
Which island is right for you?
Cayman Brac is the most easterly - and authentic - of the Cayman Islands, and is ideal for outdoors adventures. Tourism appears to be a second thought here, with livelihoods such as fishing still taking centre stage. And, while the island now has many modern conveniences, it's the sleepy, small-island atmosphere that draws most visitors. You'll find no actual towns on the island, just a few small settlements scattered amongst the lush green forests and criss-crossing hiking trails.
There are plenty of condos and villas on the north and south coasts of Cayman Brac, while many of the hotels are located on the southwest coast. No matter where on the island you stay, many hotels and condos will have their own private beach or pool, providing the ideal place to unwind after a day of adventure.
Little Cayman is the smallest of the three Cayman Islands, and is home to less than 200 permanent residents and around 2,000 critically endangered iguanas. This island boasts a unique 'old world' charm - electricity didn't make it here until the '90s - and its secluded beaches and barefoot-boutique atmosphere create a dreamy isolation that is perfect for couples. Little Cayman itself has just one proper swimming beach, known as Point of Sand, which boasts a protective reef line and soft sand underfoot.
You'll find a handful of hotels and resorts on Little Cayman along with villas, condos and guesthouses - enough of a selection for visitors of all preferences and budgets.
Dive seasons and weather
The seasons in Little Cayman and Cayman Brac are very similar to the larger island of Grand Cayman to the west. Dry season here runs from December to April, when the cool northeast trade winds help to moderate temperatures - creating a dry and pleasantly warm climate. Occasional windy and overcast days are not unheard of during this period, but they are few and far between. Temperatures average 24-28°C on land and 25-28°C in the water. Visibility stays around 18-30 metres throughout the year.
These islands' rainy season lasts from May through November, bringing intermittent short and intense rain showers, followed by clear skies and plenty of sun. Average temperatures rise by a few degrees during this time, hitting around 27-31°C on land and 28-30°C in the water. The official hurricane season runs from June through November, with the highest chances of a serious storm occurring around September. Divers often avoid this month, as wind and waves can make many of the northern dive sites such as Jackson Reef and Blood Bay Wall inaccessible for divers.
Conservation
Little Cayman's Booby Pond Nature Reserve supports the largest red-footed booby population in the Caribbean. The island also has the only substantial population of the critically endangered Lesser Caymans iguana. These iguanas are easy to spot throughout the island, but a convenient boardwalk allows visitors to view one of their nesting areas. And incredibly, this small island is home to even more struggling species, including the critically endangered hawksbill sea turtle, and the threatened West Indian whistling duck.
A research centre located on the north side of Little Cayman is part of the Central Caribbean Marine Institute - a not-for-profit founded in 1998 to protect coral reefs. Informative tours of the impressive facility can be organised in advance. You can also find one of the world's oldest species of reptiles in Little Cayman, the Anolis maynardi, and a strange saltwater lake filled with landlocked tarpon - a typically open water fish. The waters around Little Cayman are home to two marine parks, located on the southwest and northwest coasts of the island, as well as a designated grouper spawning site on the southern tip and several replenishment zones.
Cayman Brac has two marine parks on the southern coast, and one to the northwest, and is also home to several replenishment zones. Inland, the Brac Parrot Reserve supports breeding pairs of the Cayman Brac parrot within a protected area of pristine, ancient dry forest. Other birds can also be found here including the red-legged thrush, white-crowned pigeon, and black-whiskered vireo.
---
Little Cayman and Cayman Brac dive resorts
Little Cayman and Cayman Brac liveaboards
Other popular destinations