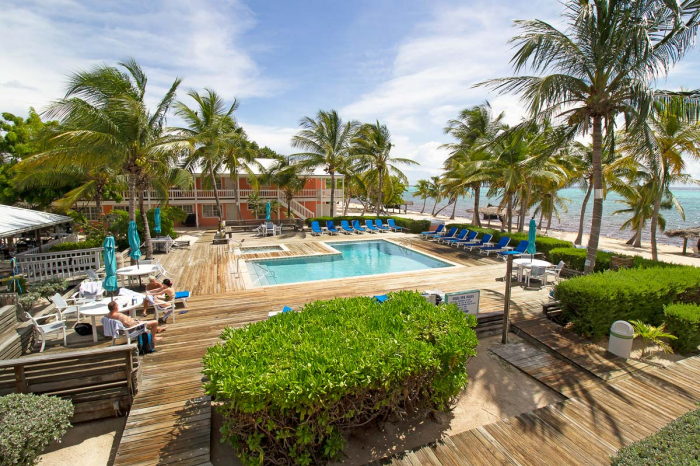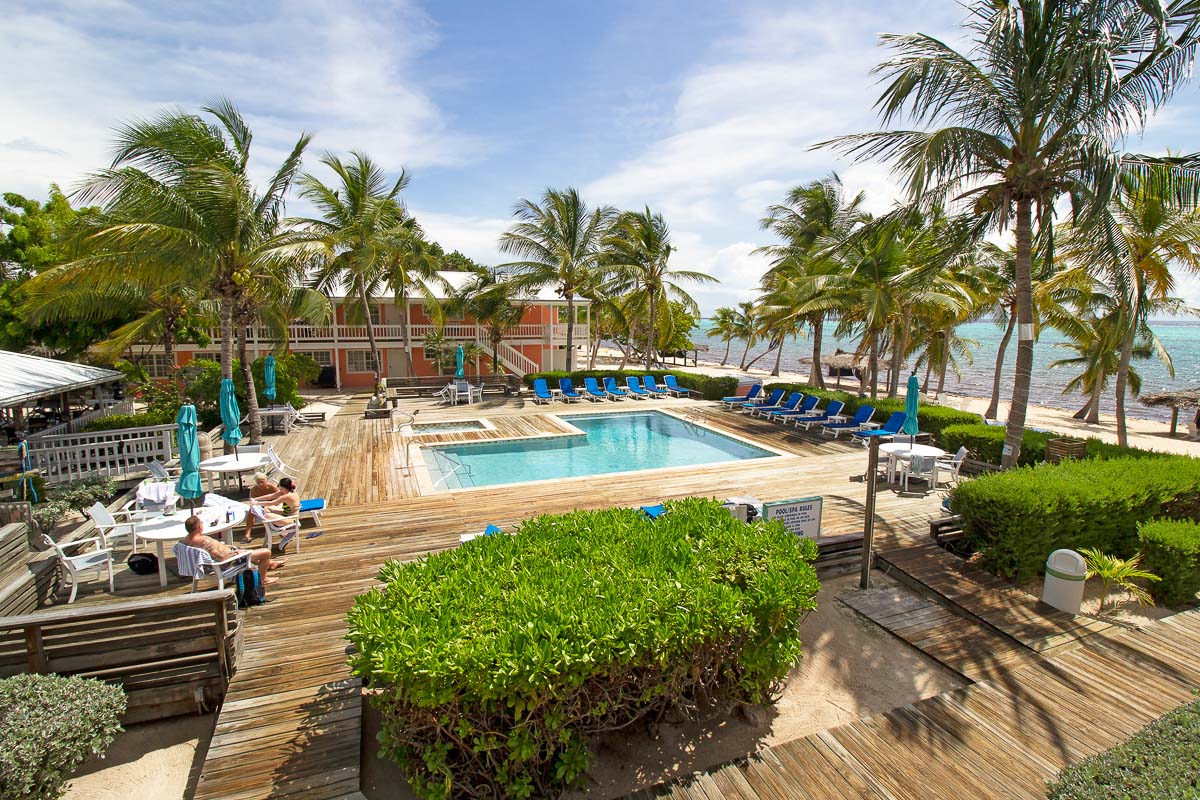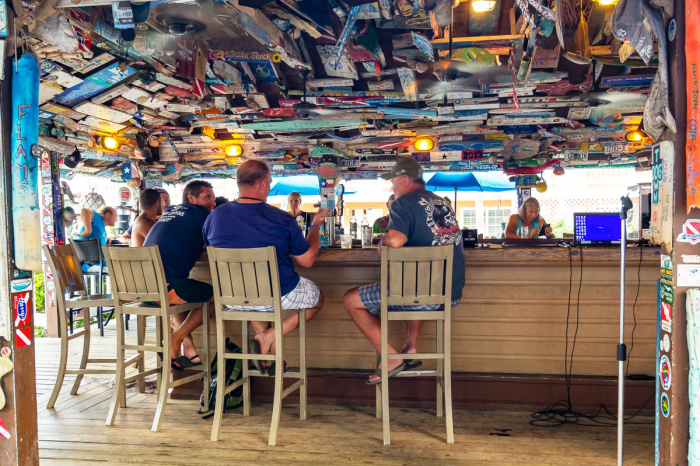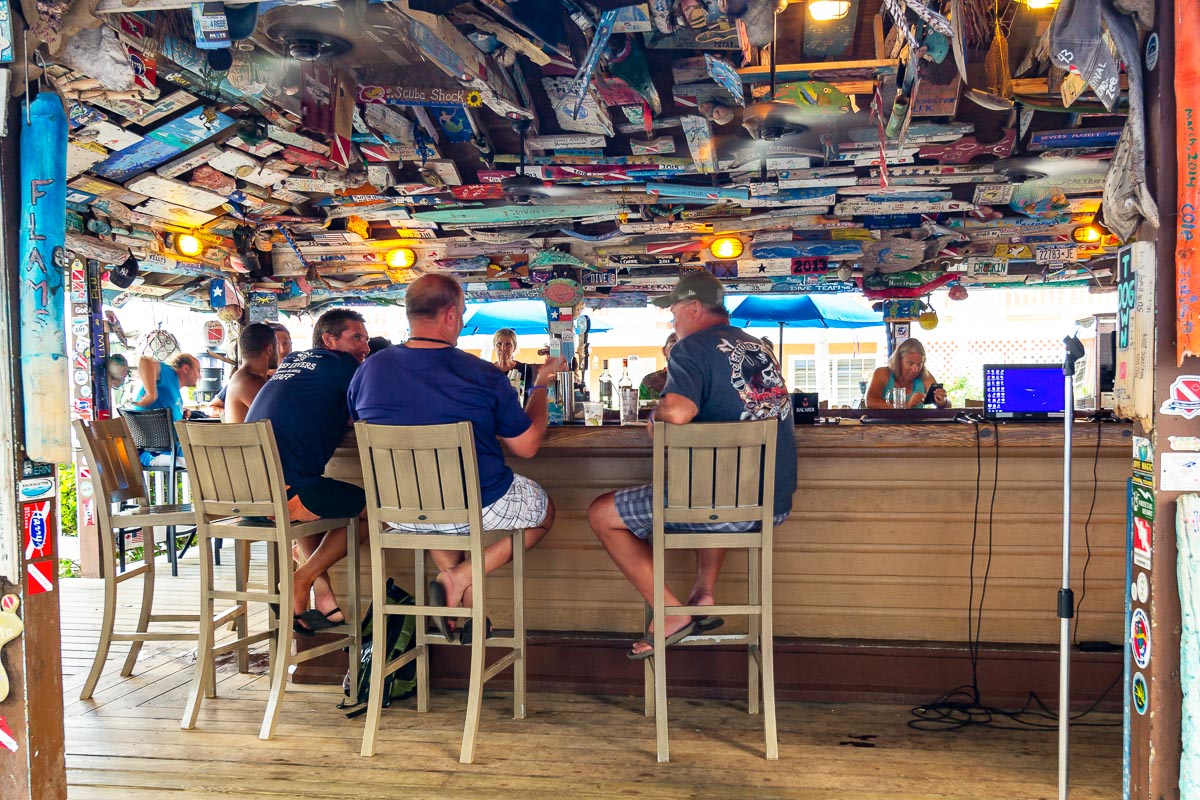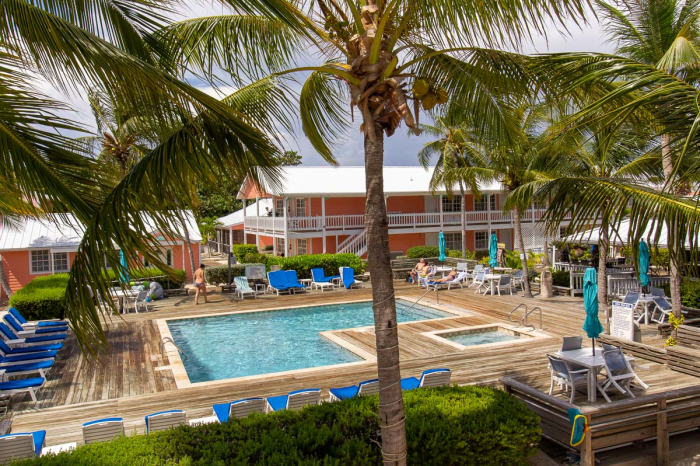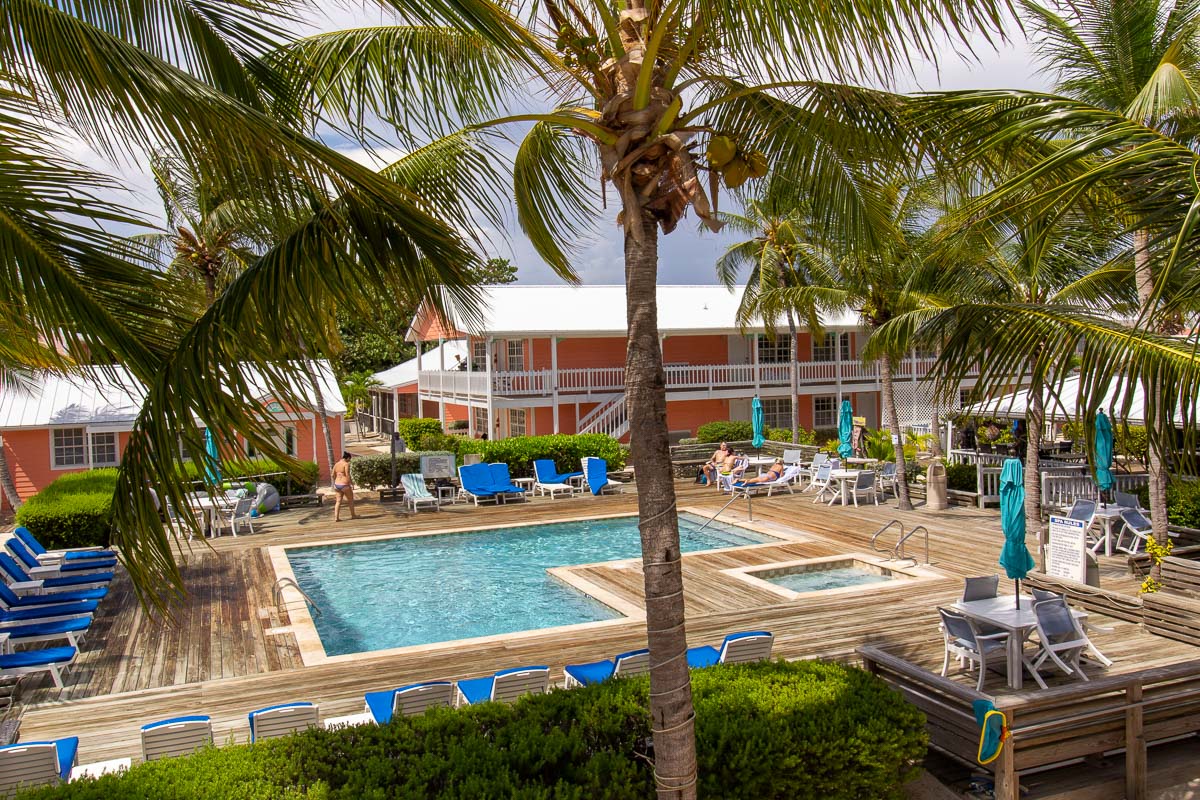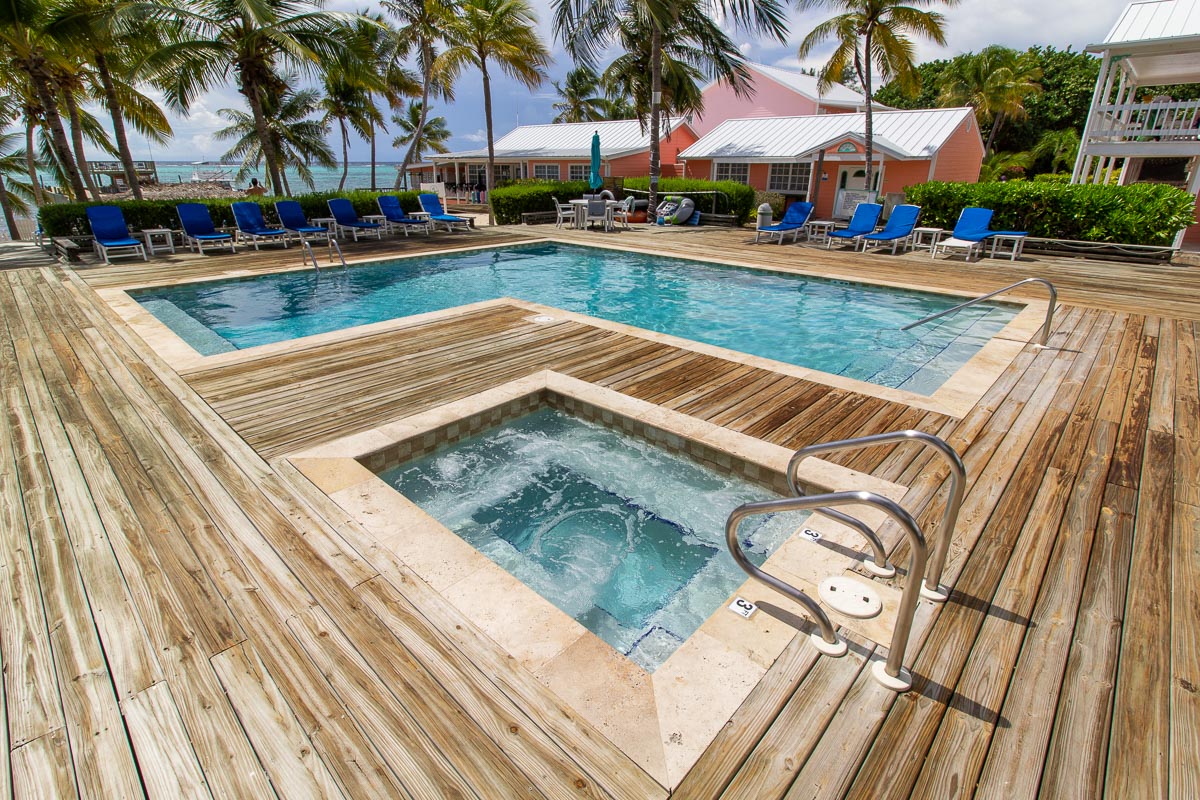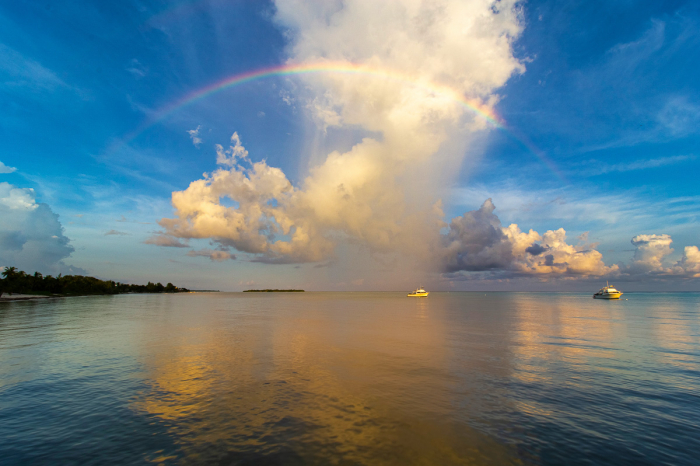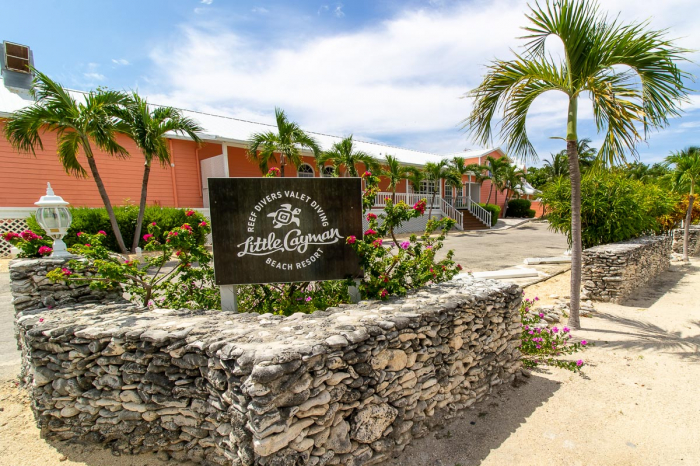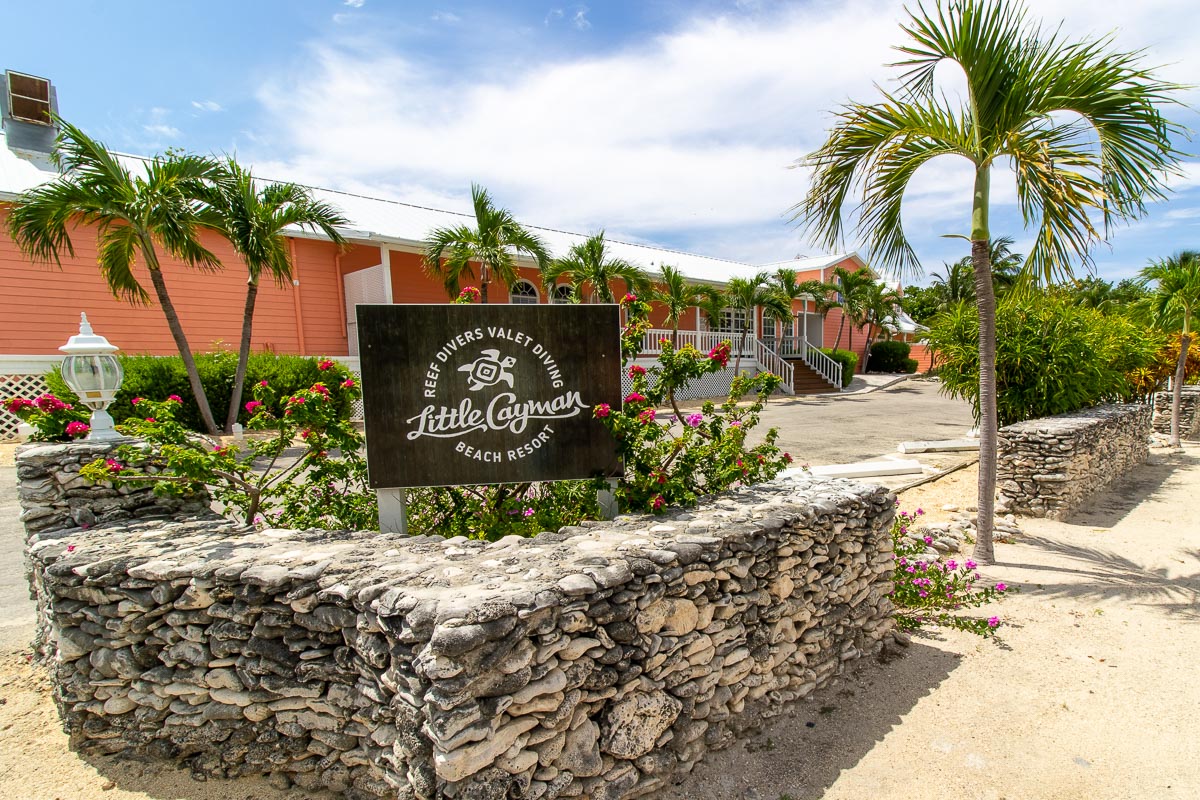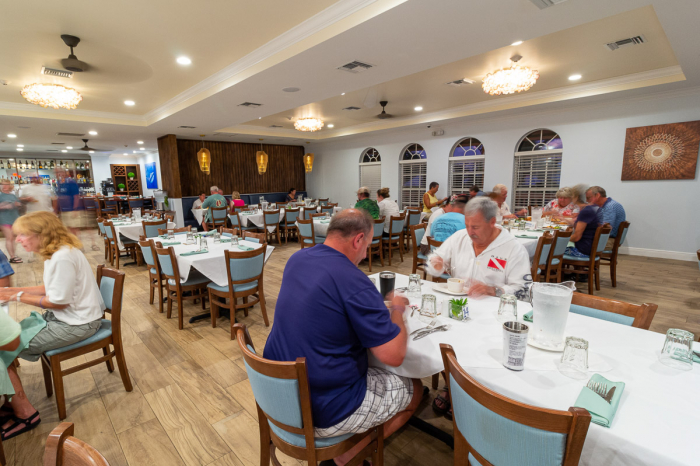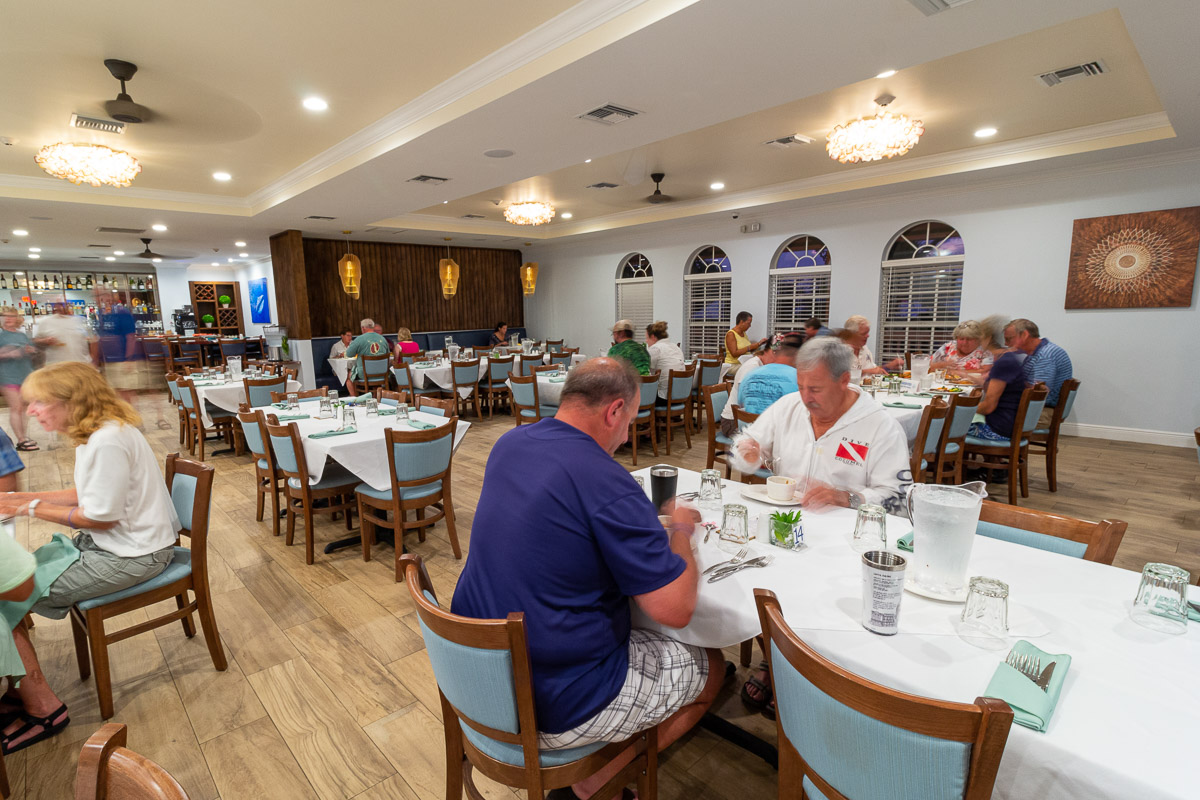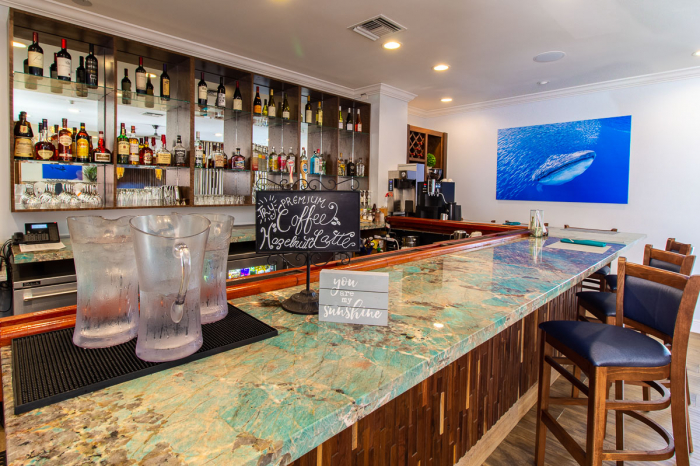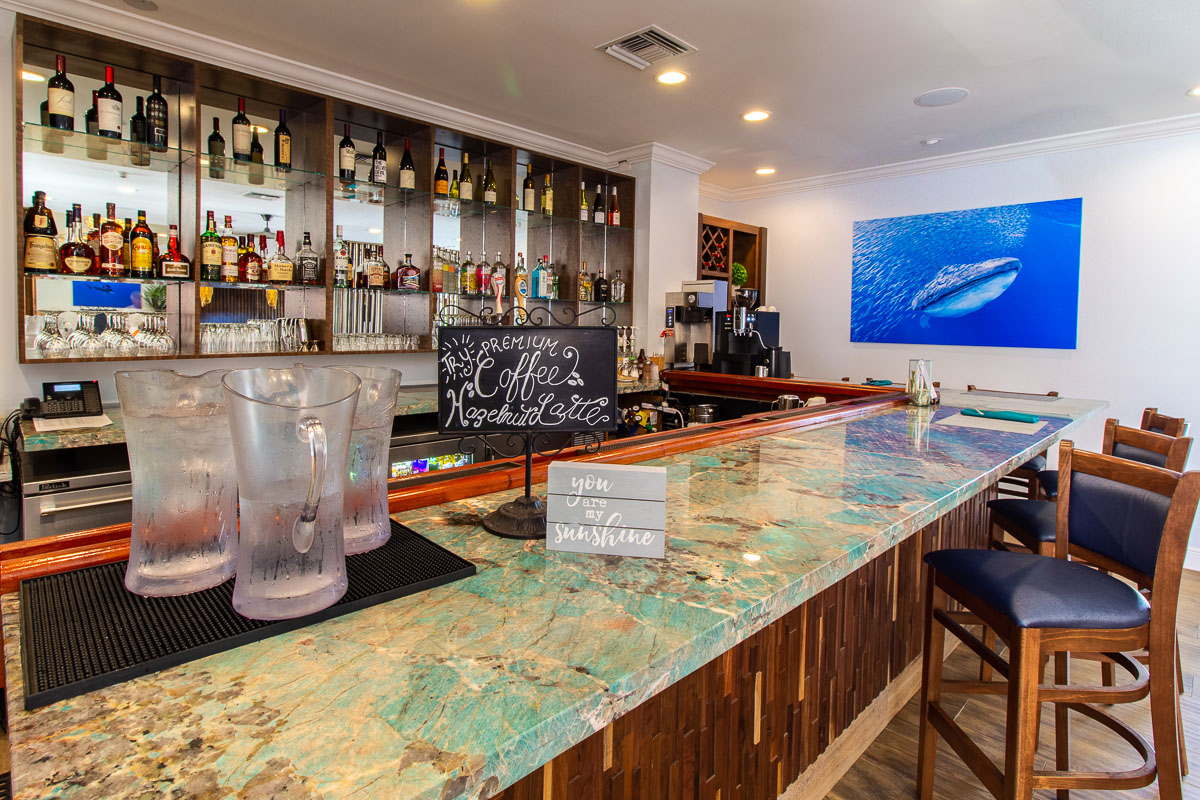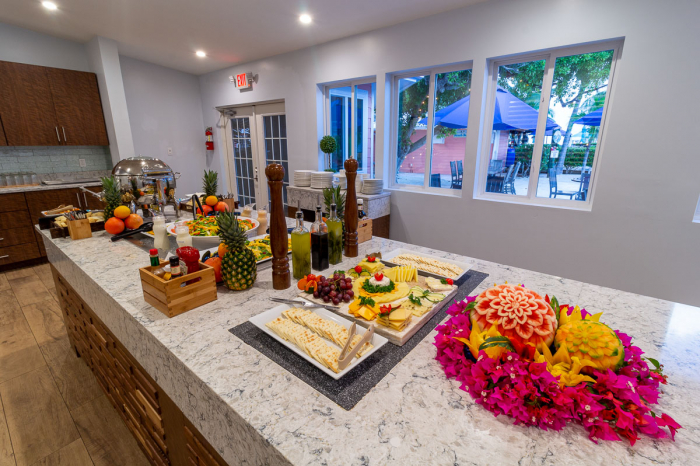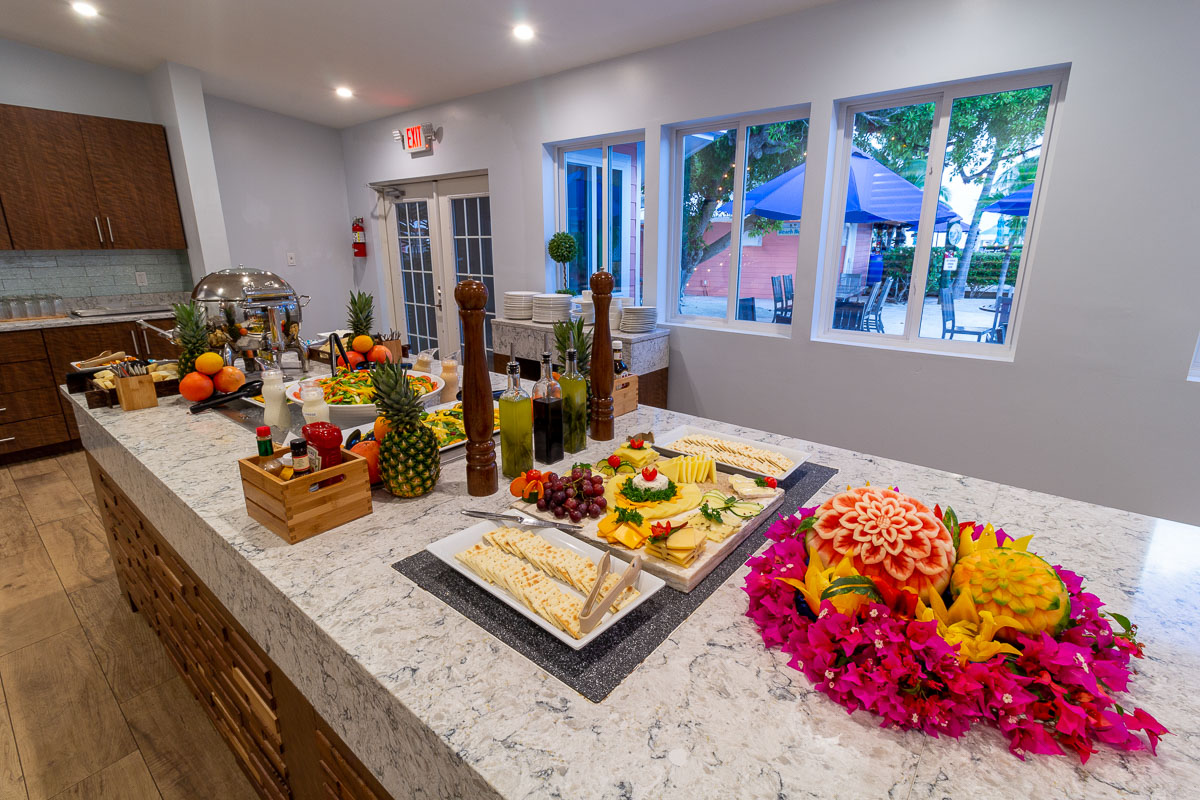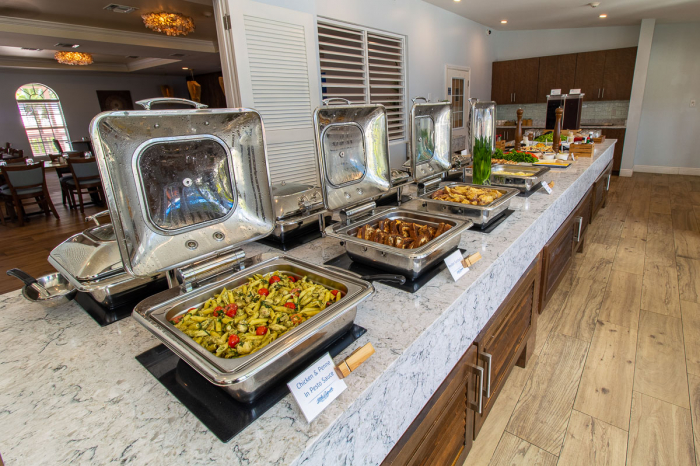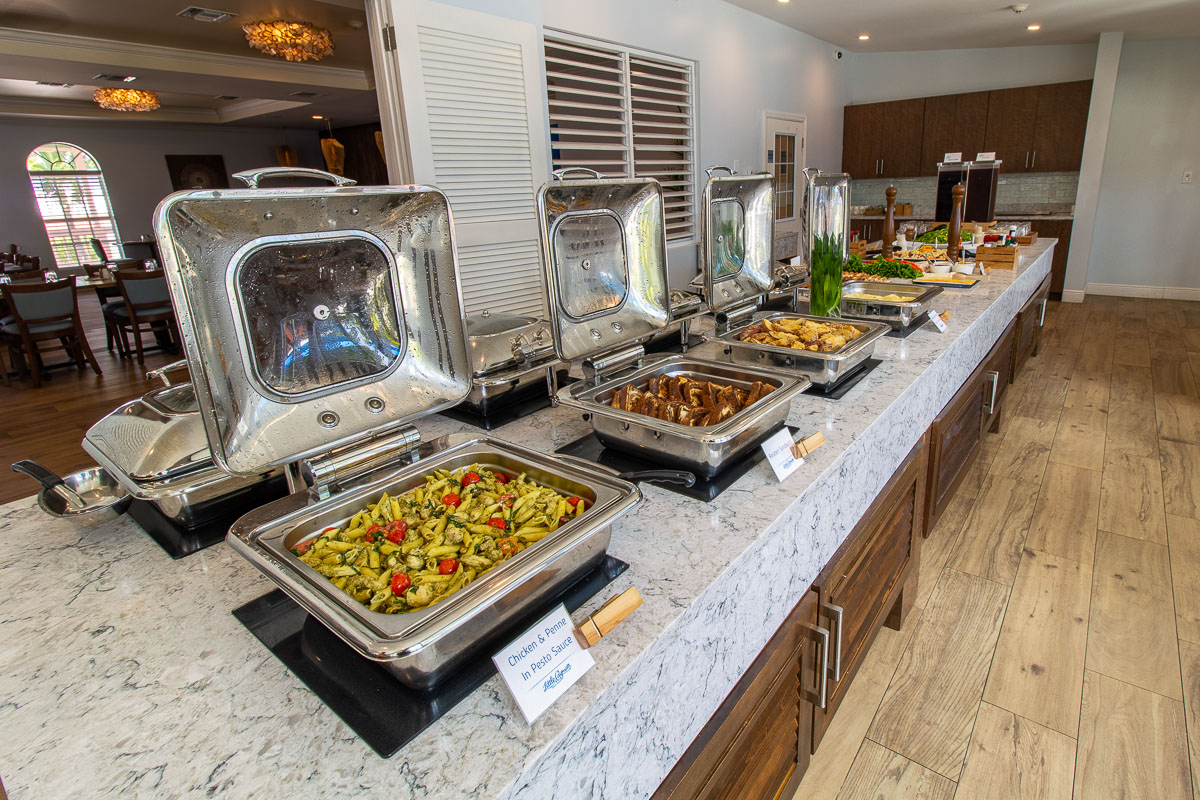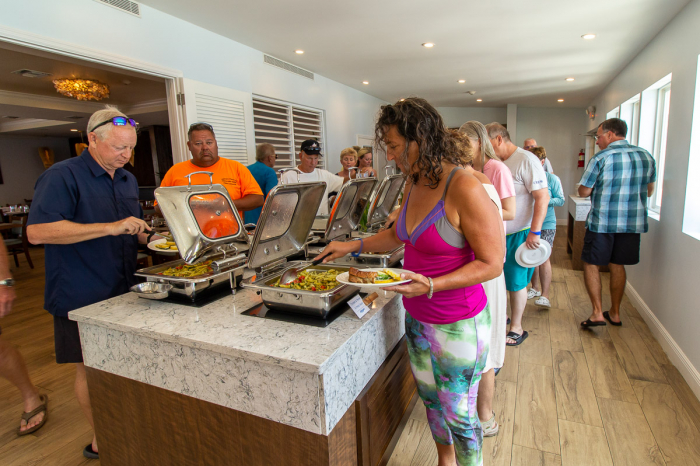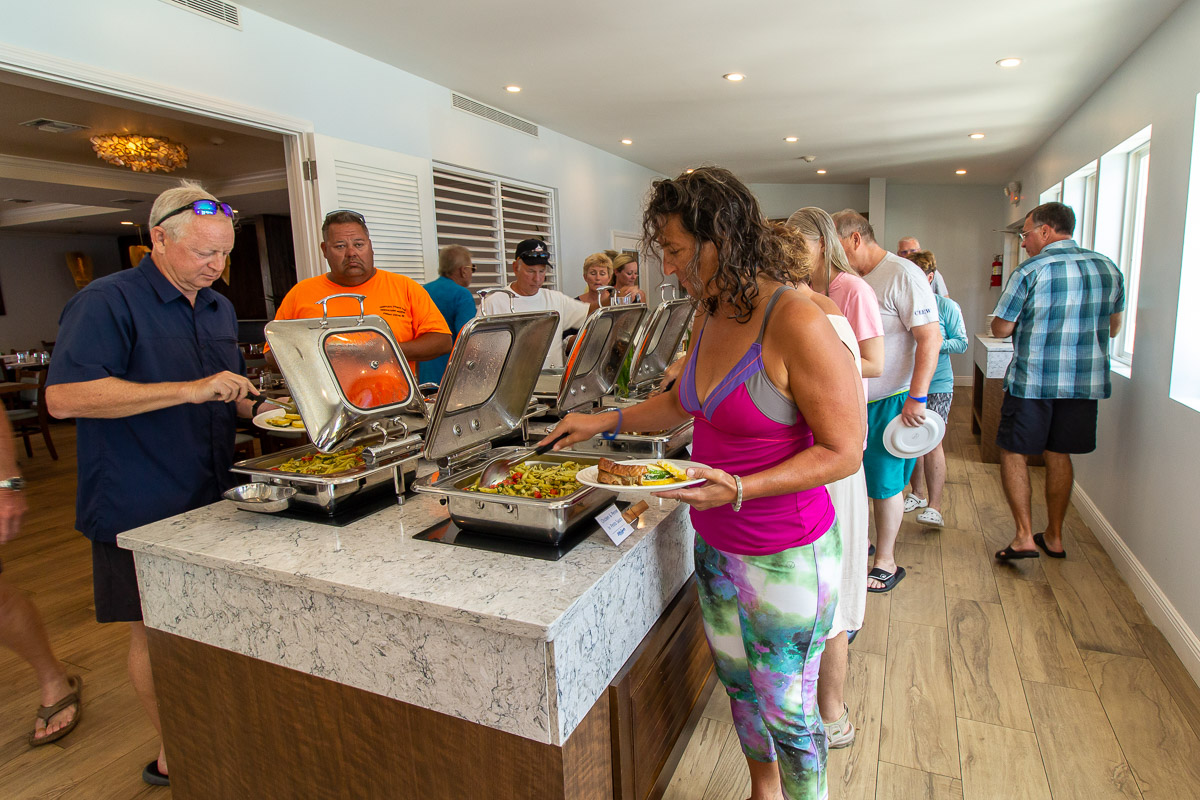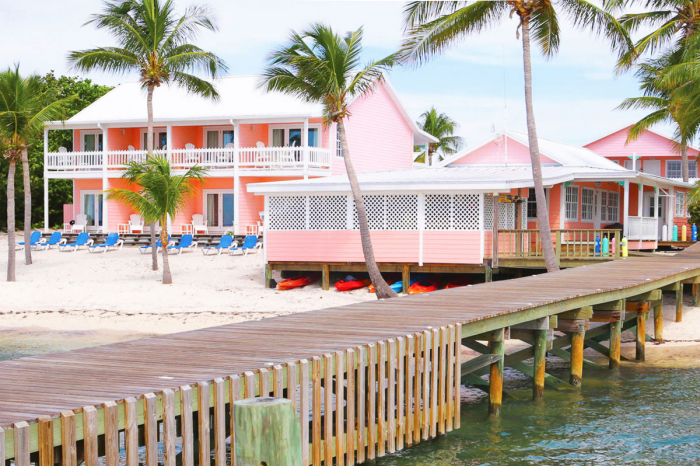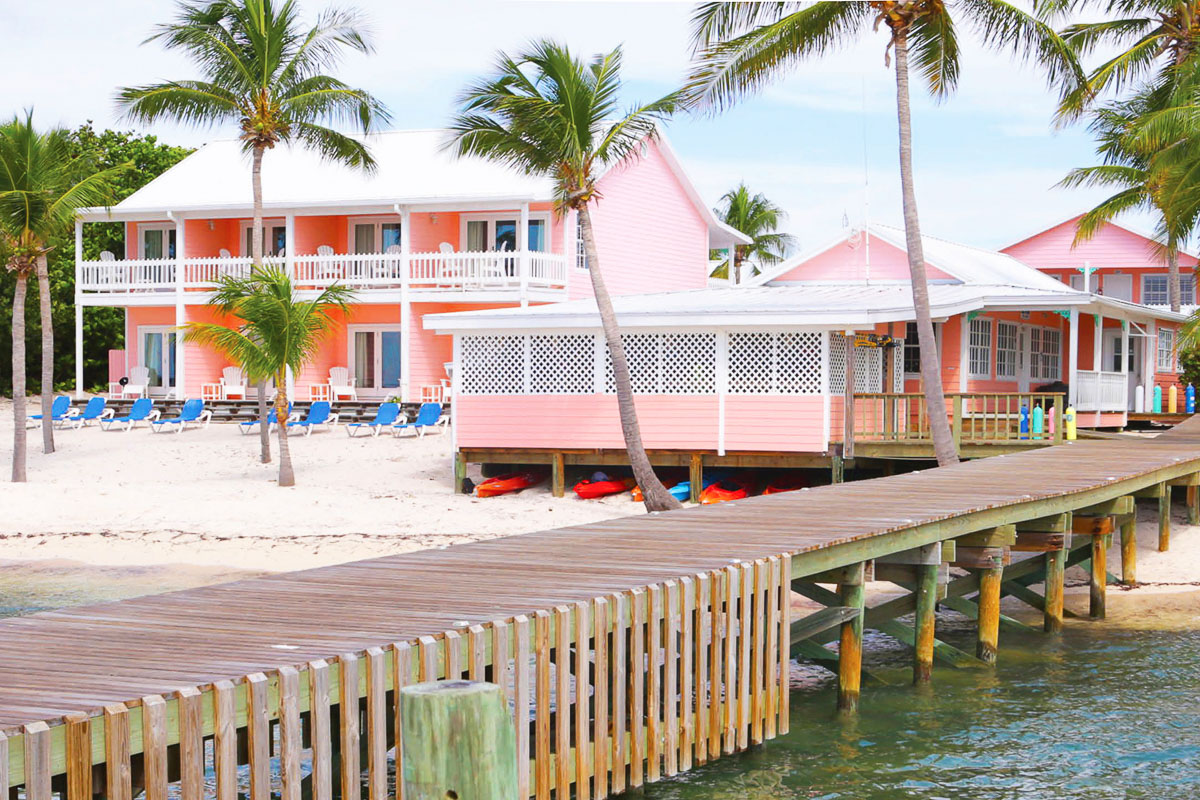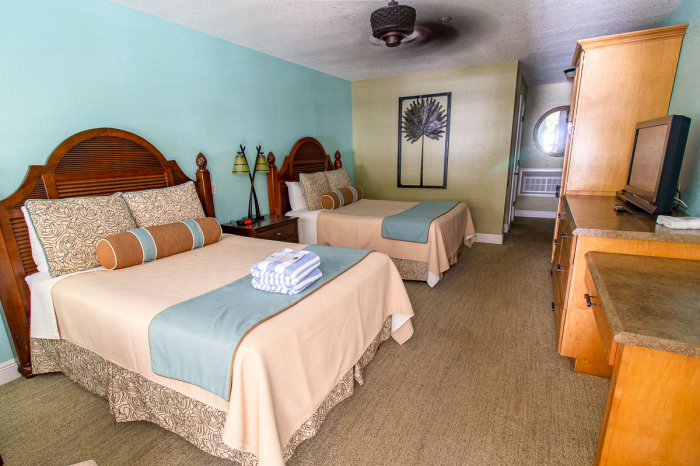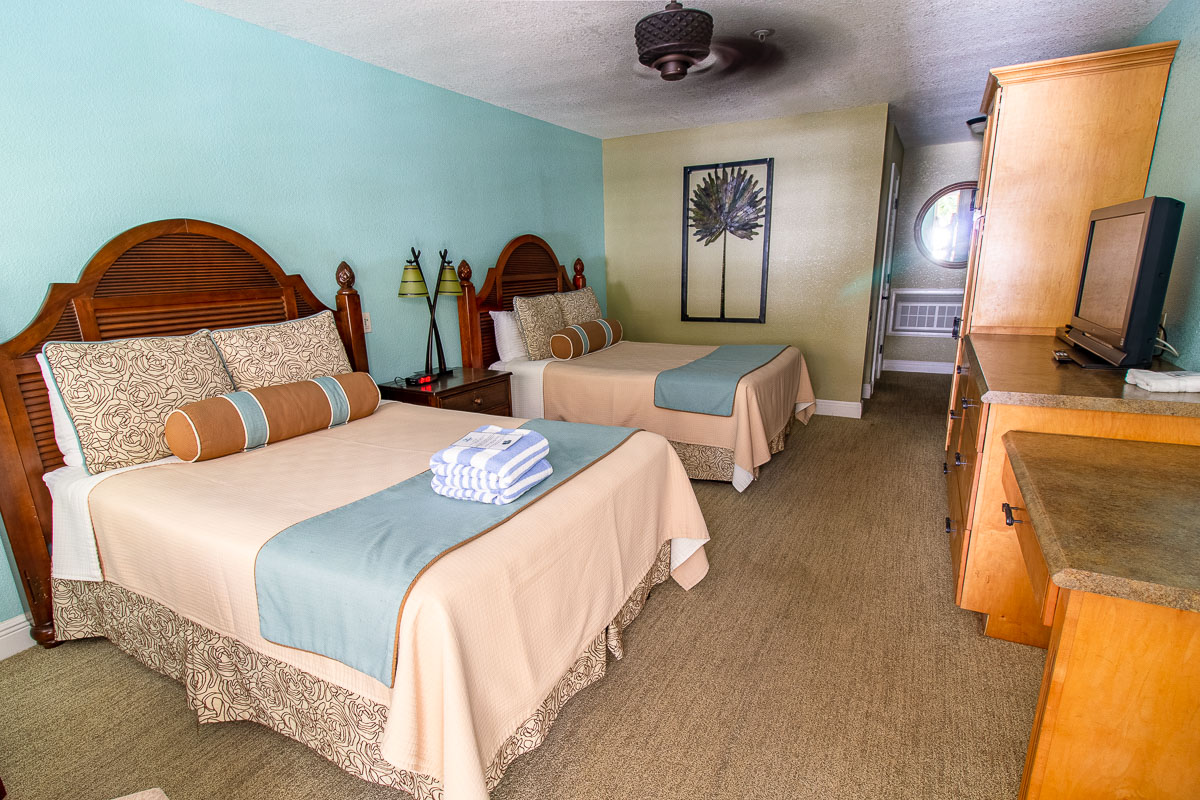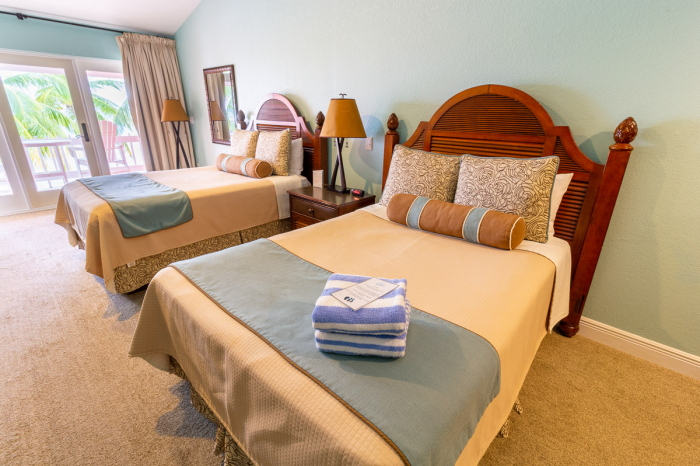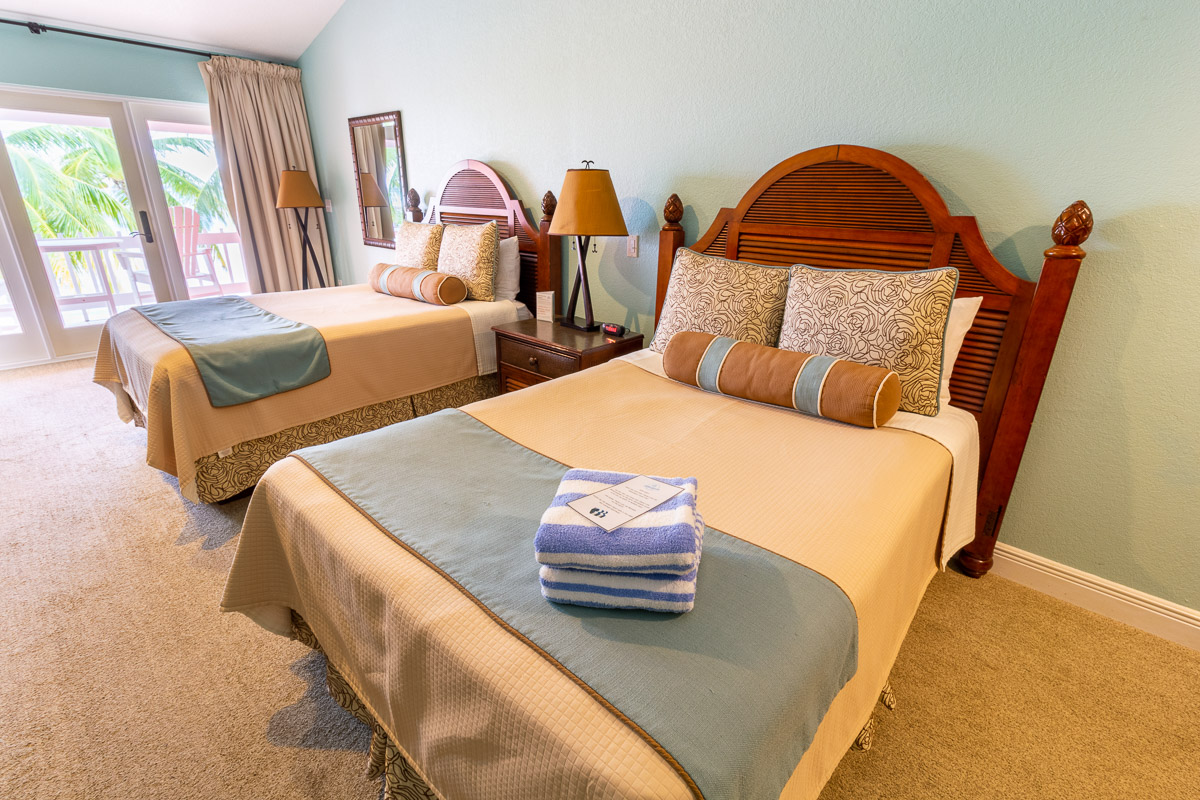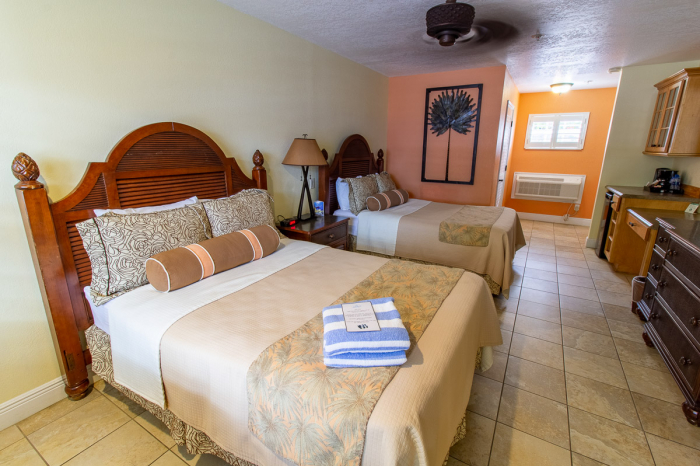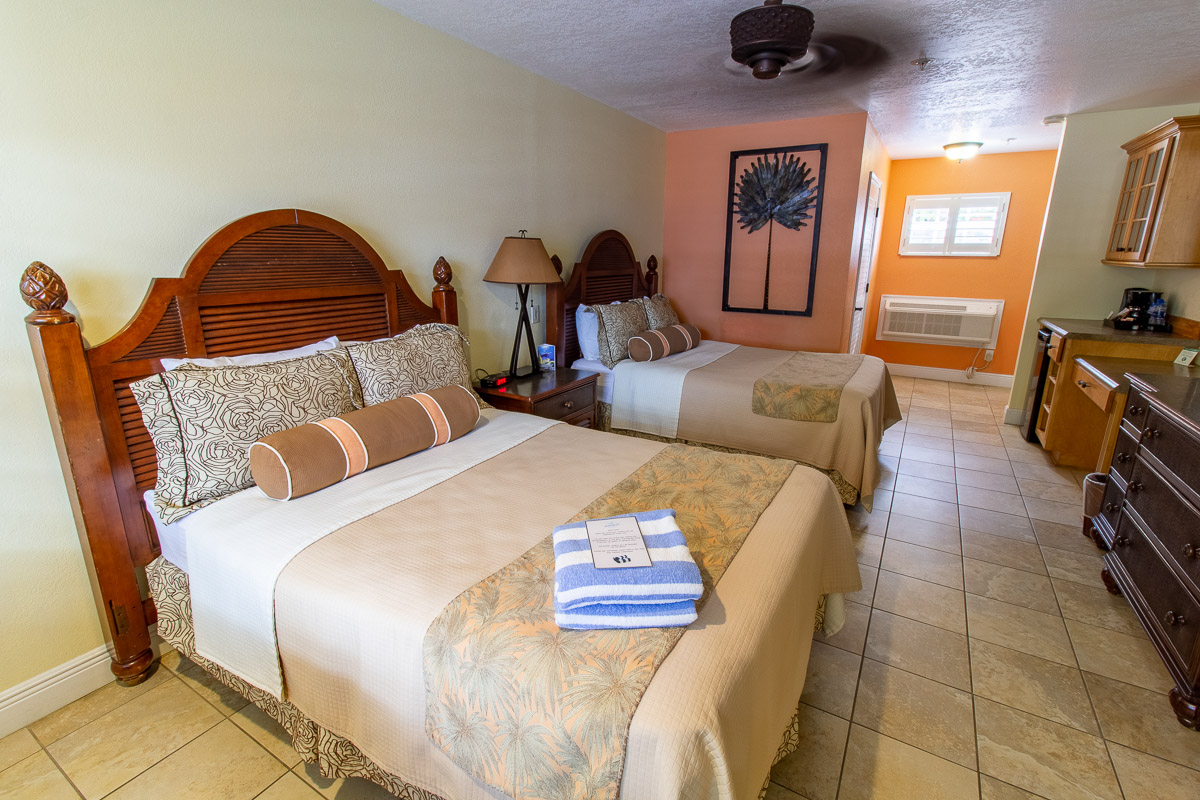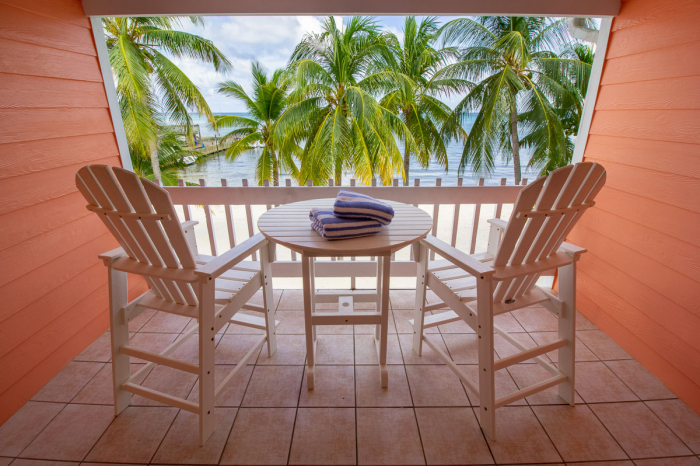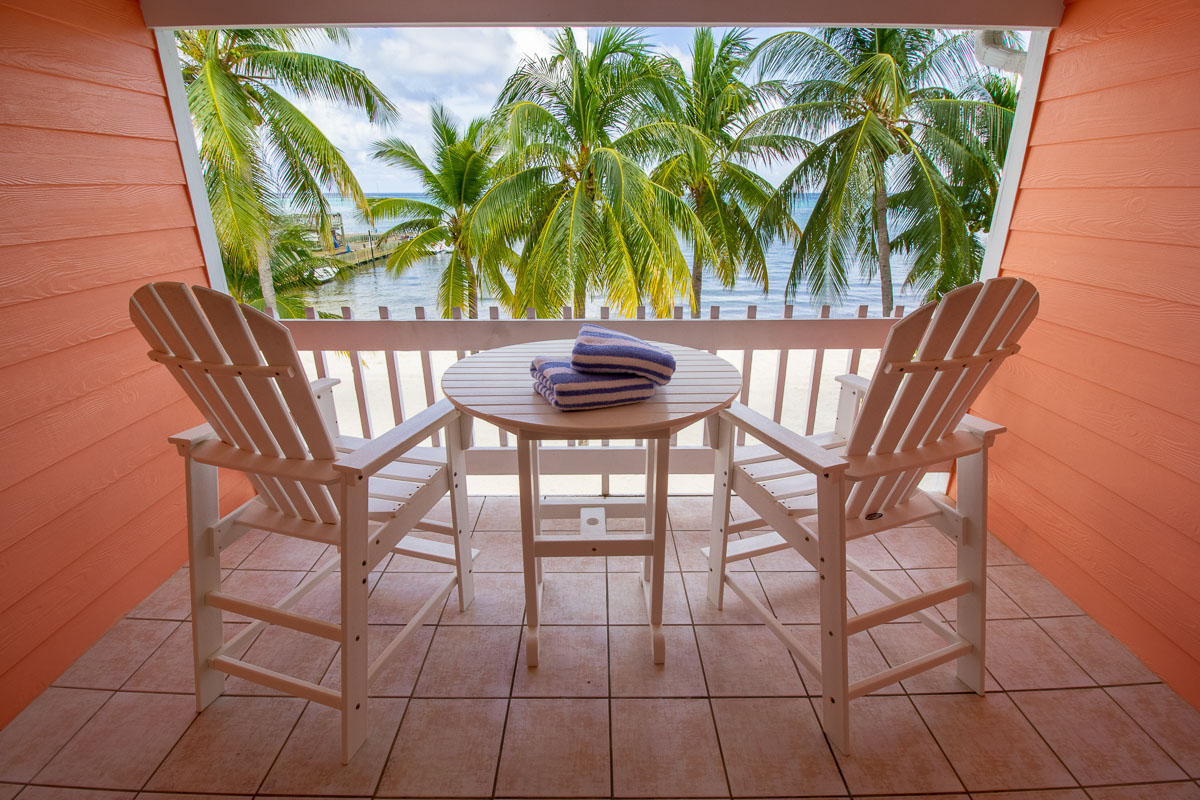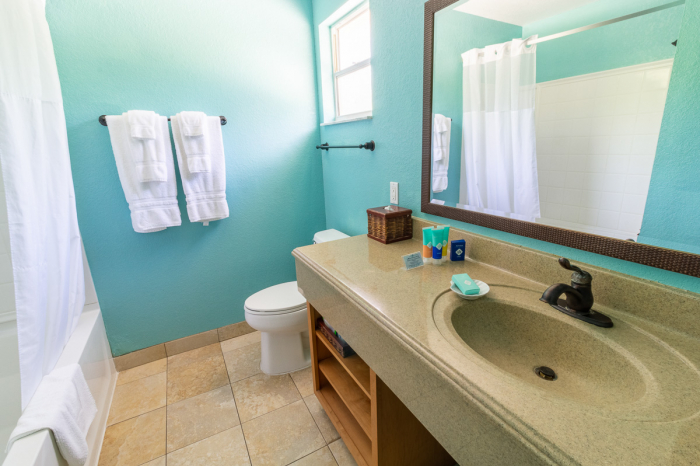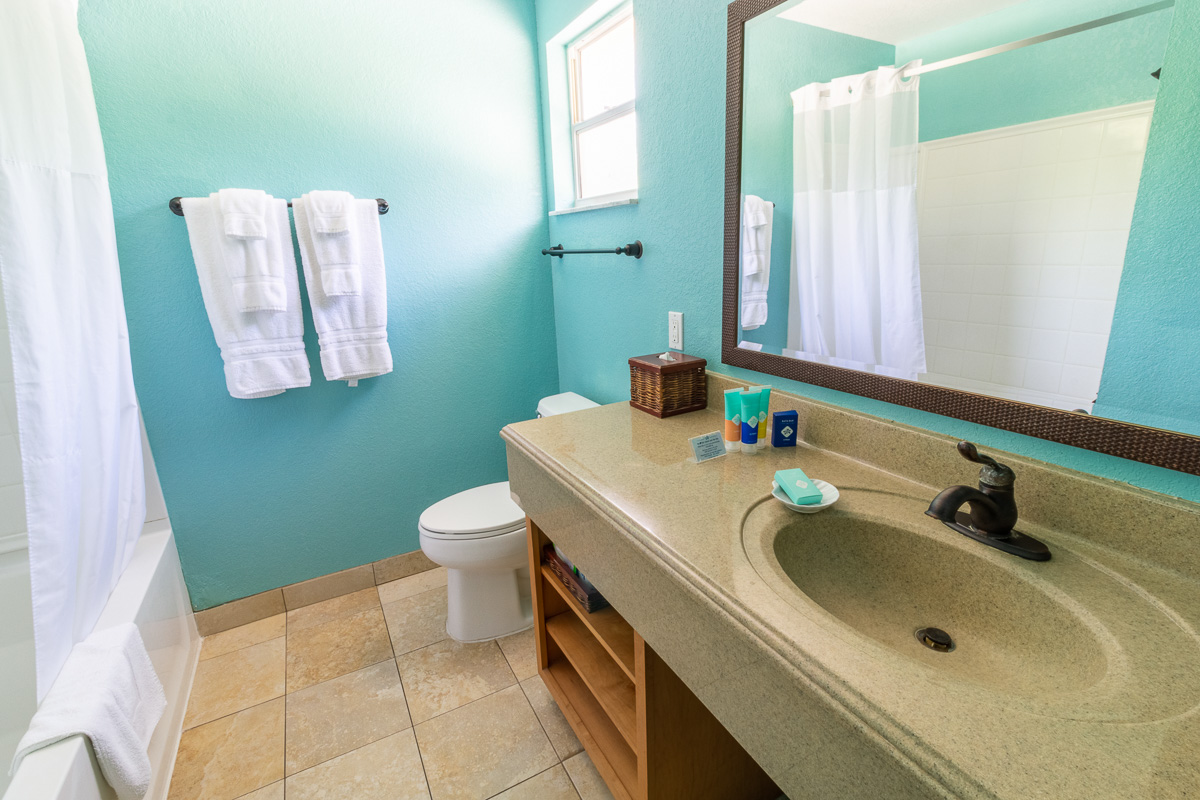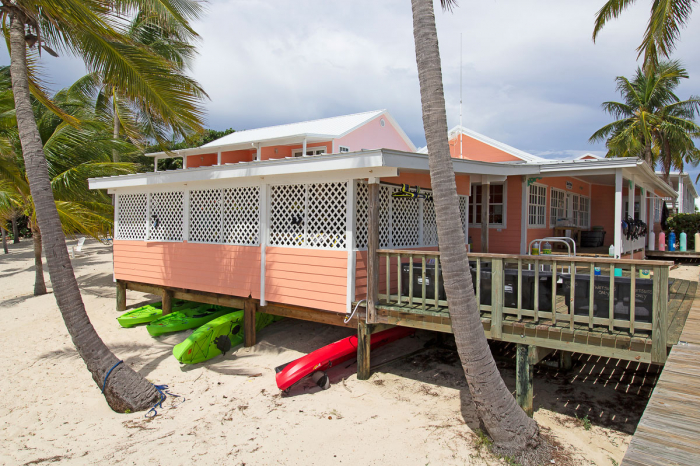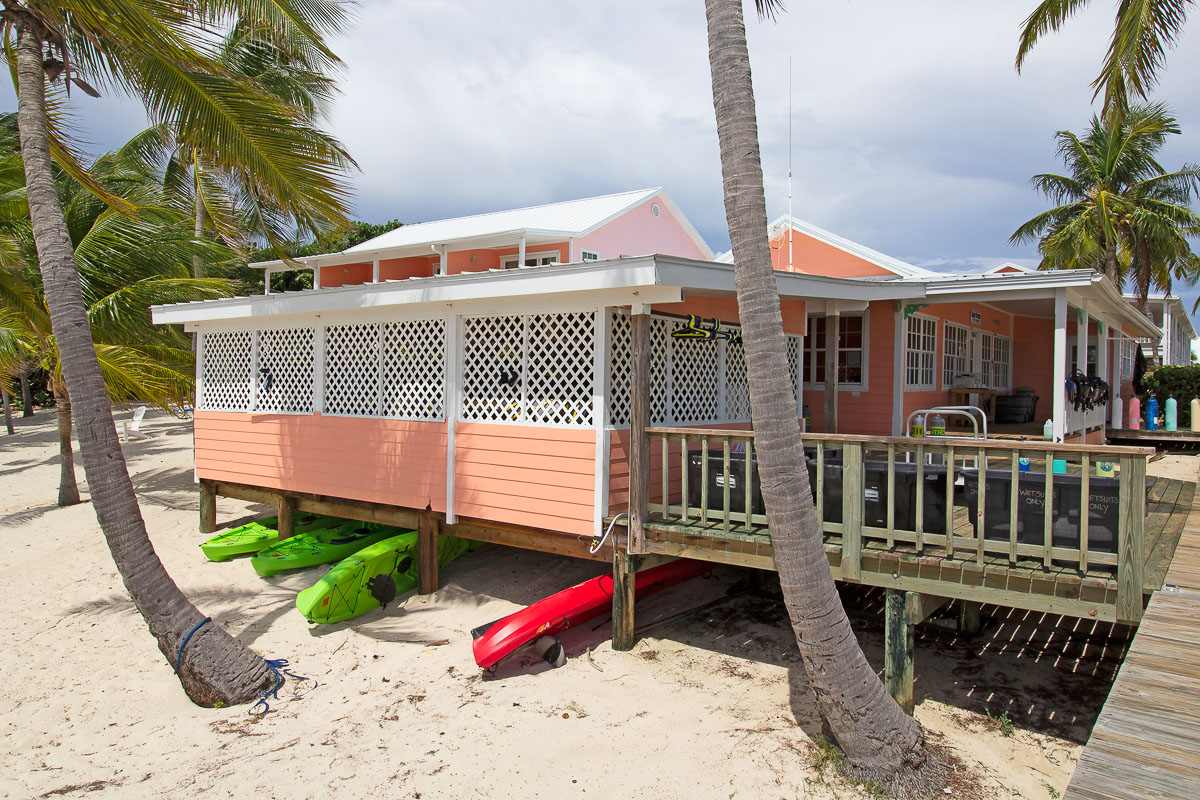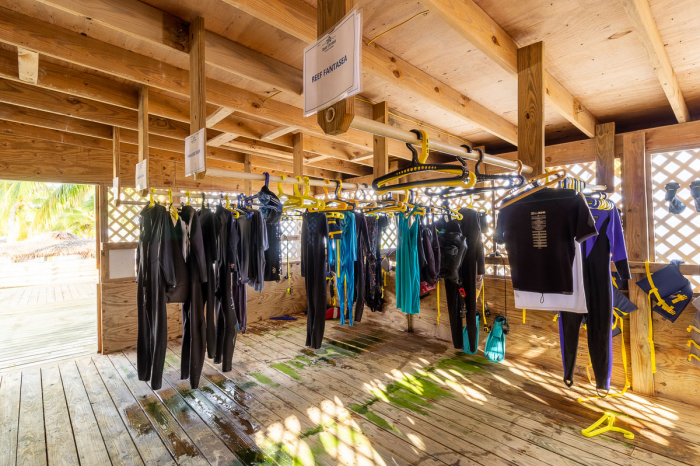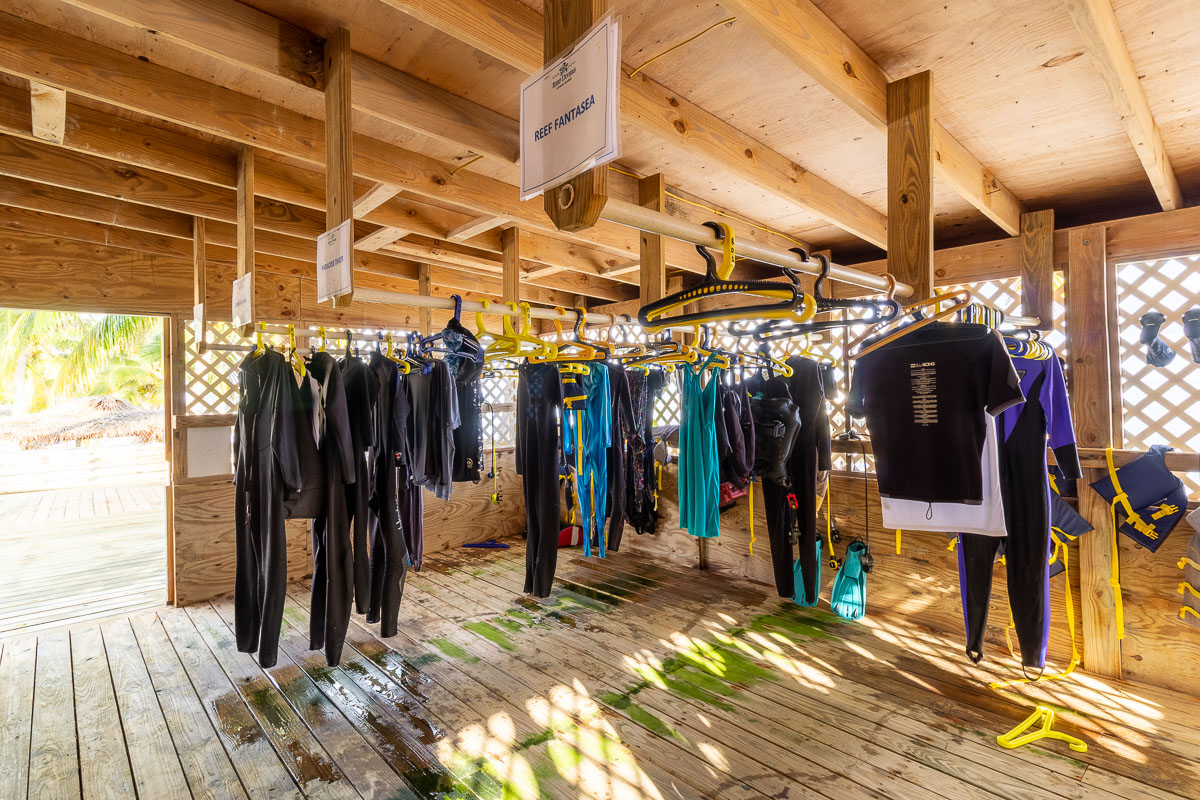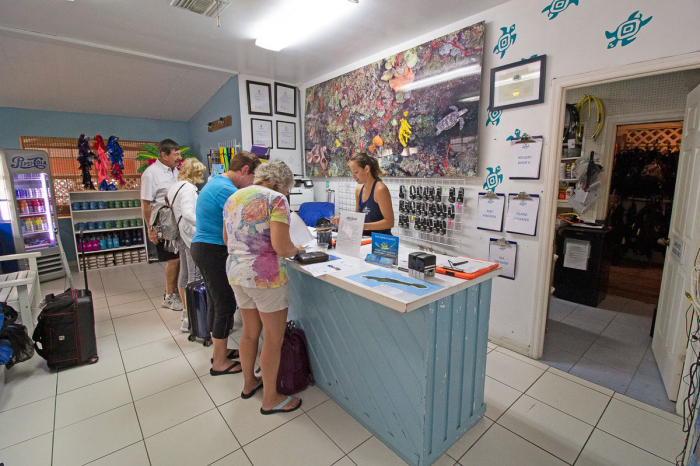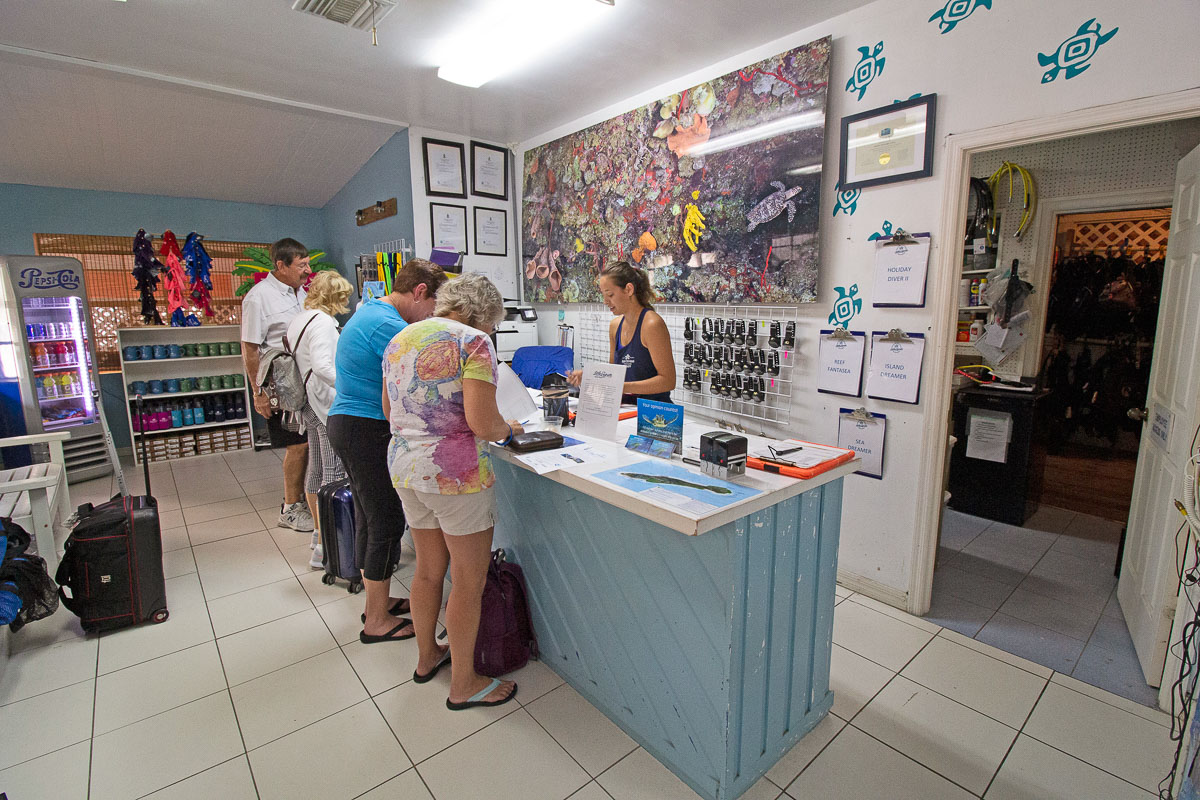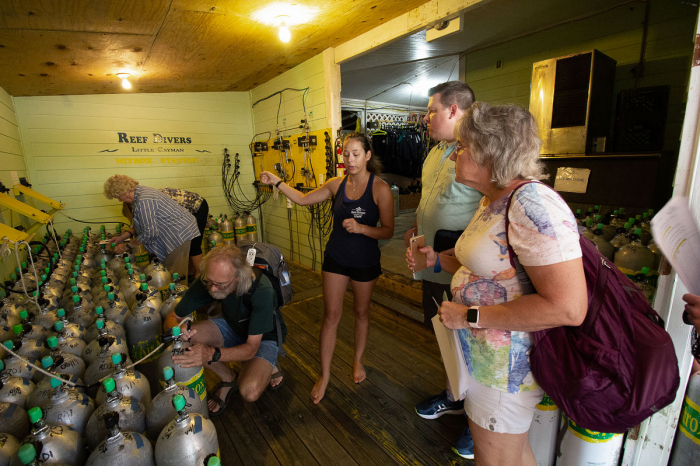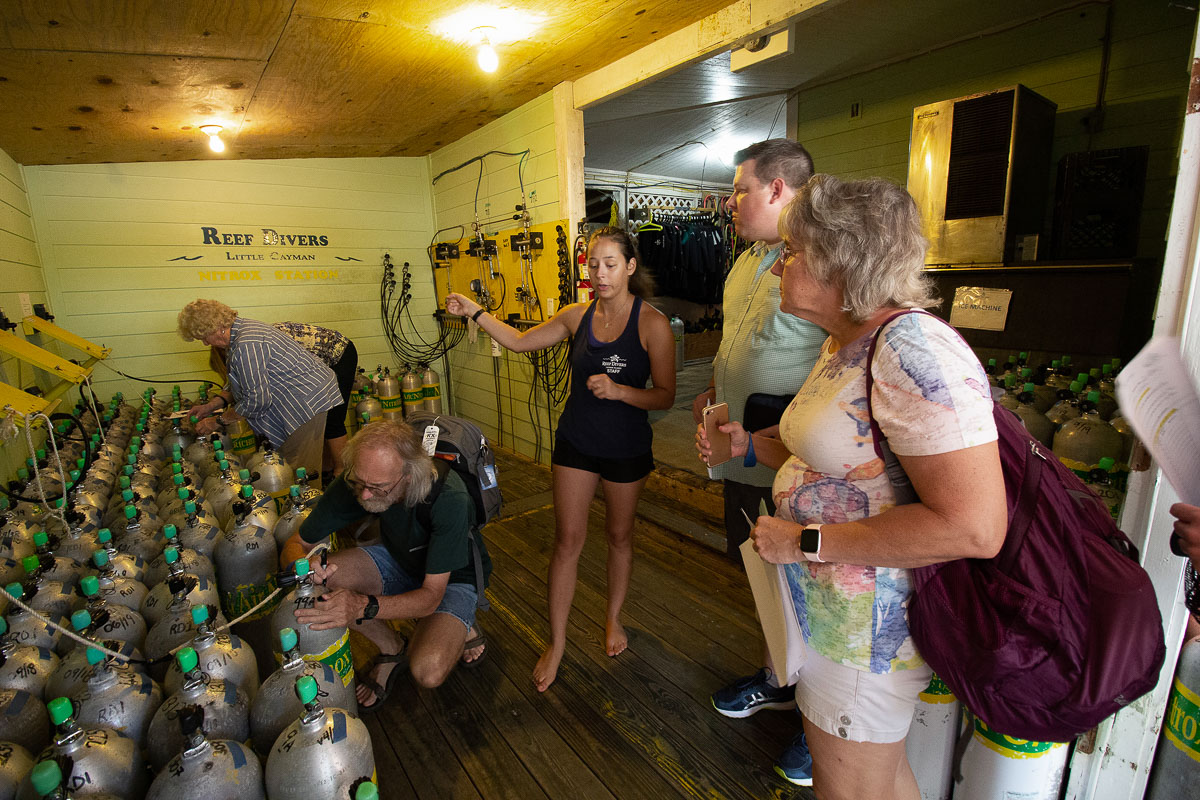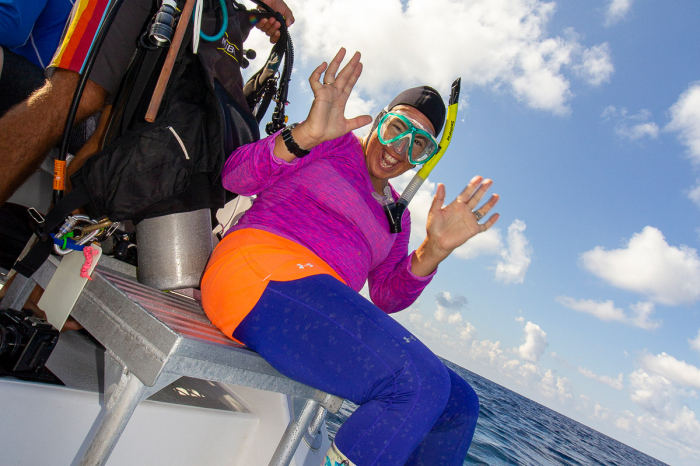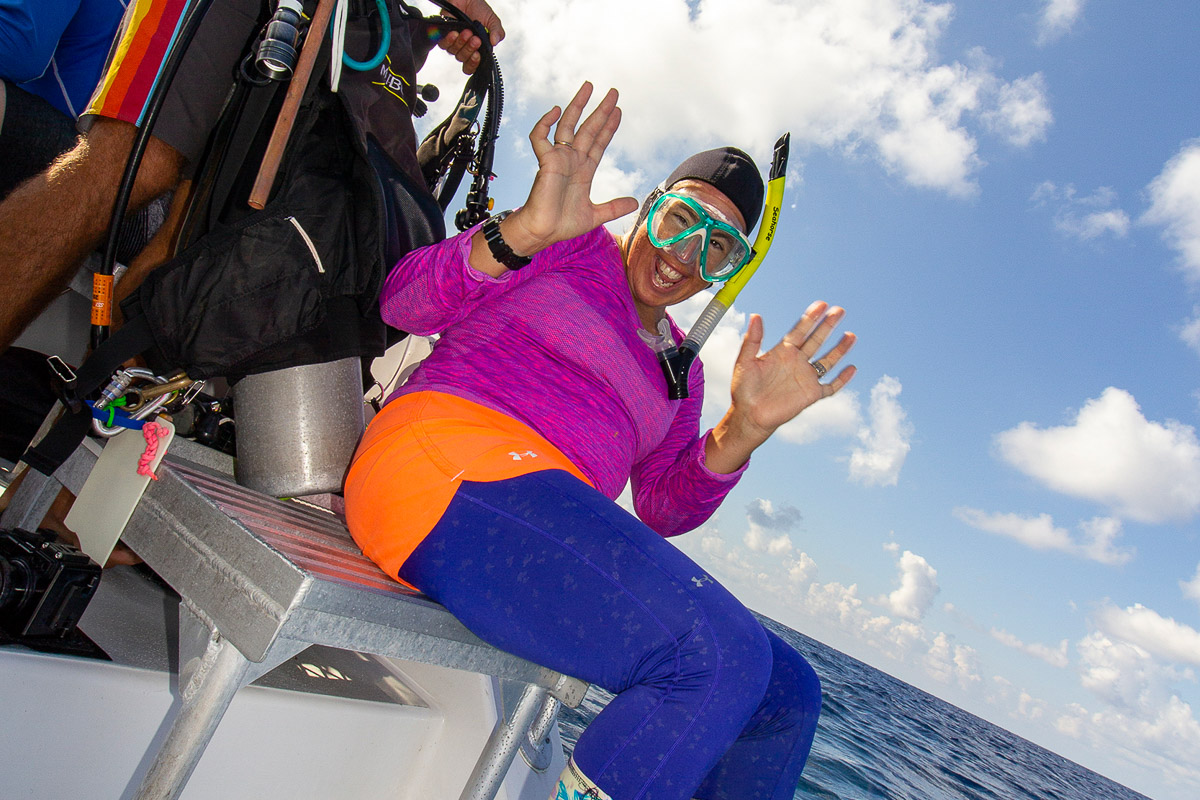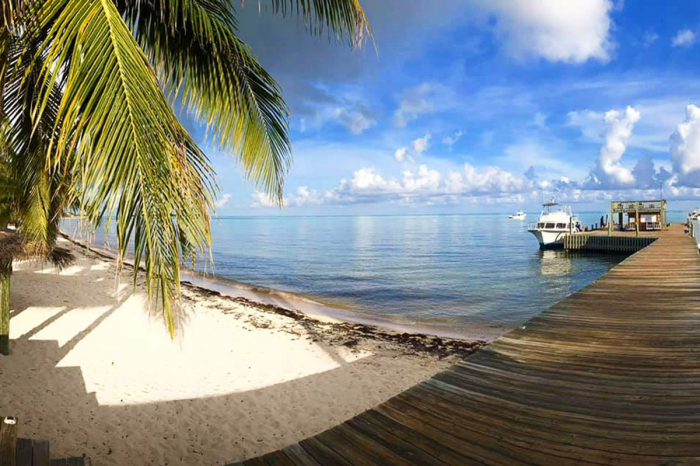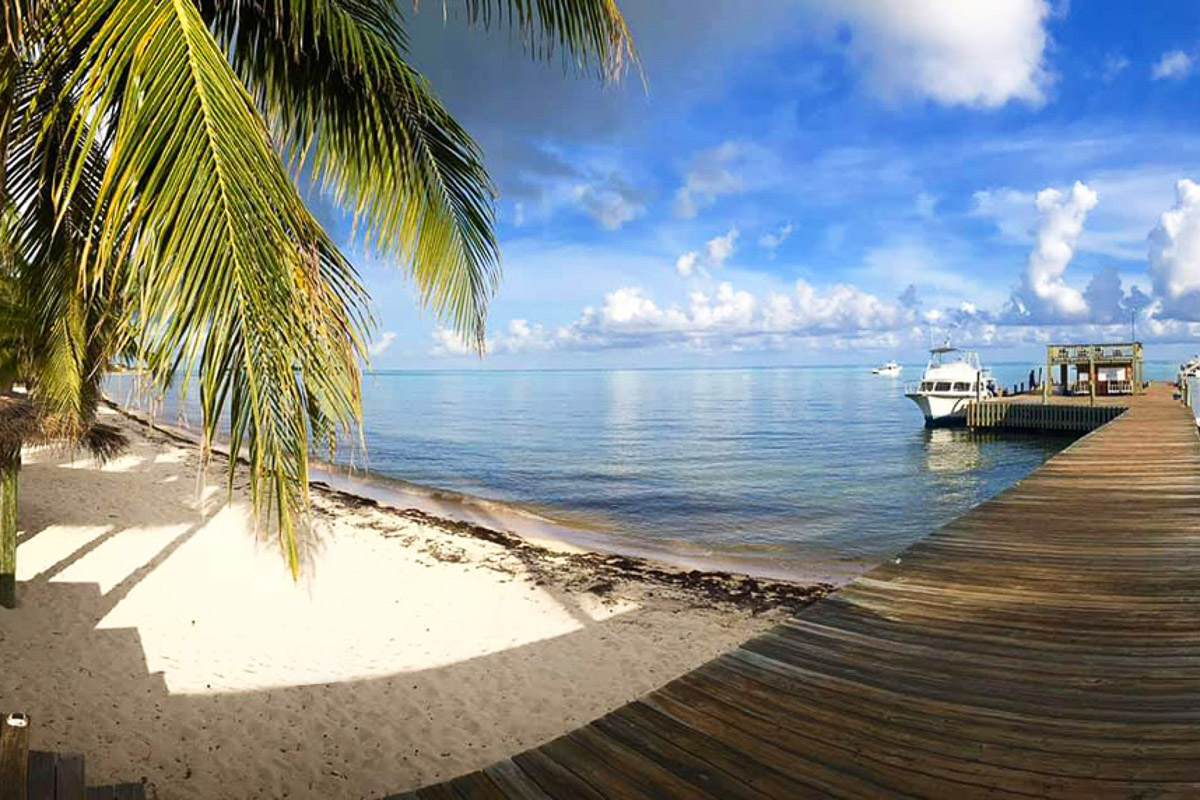 Overview
Up your skills at the modern photo centre with tuition from a pro
Relax and enjoy the pool, hot tub, ocean-front bar, or Nature Spa
Highly-regarded dive centre, with 25 years of experience
Combination of inviting social spaces and secluded spots
Escape to Little Cayman Beach Resort, an intimate and welcoming island oasis offering first-class diving with the experienced and highly-reputable Reef Divers team. Explore bucket-list dive sites, including the famous Bloody Bay Wall Marine Park, then relax with friends and family any way you please. This laidback resort features a pool, hot tub, spa, and lively bar, as well as lounges and hammocks throughout the lush tropical surroundings. There's plenty of space for socialising, plus plenty of little niches for reading, resting, or just enjoying the sea breezes and sounds of the surf.
---
---
Amenities
---
About
About Little Cayman Beach Resort
Little Cayman Beach Resort is located on a white sandy beach in the beautifully named Blossom Village. One of three resorts operated by Clearly Cayman, this down-to-earth property has just 40 rooms, and the friendly staff will immediately make you feel at home as you settle into the casual lifestyle and sociable atmosphere. If you're looking for a more private experience, you can opt to stay at The Club at Little Cayman - an exclusive villa-style accommodation for families or close friends. No matter where you stay, you'll be treated to valet diving service, the finest of amenities, and personal hospitality within a spectacular oceanfront property - all set to the backdrop of lagoons, salt ponds and wild shorelines.
With a dive resort on each of the three Cayman Islands, no other company knows the islands and their diving better than Clearly Cayman. Their small, family-owned resorts - well known for comfortable rooms, delicious Caribbean menus, and al fresco bars where friendly staff remember your name - will instantly make you part of the family.
Explore the resort
Guests will enjoy chef-prepared, multi-course meals served in the newly remodeled Birds of Paradise dining room with plenty of seating for groups and individuals. Plus, a new community table makes it easy for singles or couples travelling alone to meet new friends. A new screened outdoor pavillion is also available for al fresco dining. Food and beverages are also available from the Beach Nuts Bar, where guests are encouraged to create their own "I was here" signs out of painted driftwood and add it to the ever-growing collection on the bar's walls and ceiling.
The Beach Nuts Bar offers weekly fun games like bingo and trivia, as well as a karaoke night on Fridays. And after the dive day is over, what better way to treat yourself than with a spa service from the in-house Nature Spa. Enjoy your choice of soothing therapies, including Swedish, Lomilomi, and Hot Stone massage, as well as myofascial release, assisted therapeutic stretching, and a range of other hair and body treatments. Little Cayman Beach Resort also boasts a pool, hot tub, and plenty of lounge chairs and hammocks for rest and relaxation.
Diving at Little Cayman Beach Resort
Little Cayman Beach Resort's onsite PADI and SSI dive centre is run by Reef Divers - one of the most experienced operators in the Caymans, with over 25 years of operations, and dive shops on all three islands. Reef Divers take the work out of diving with their valet-style service, handling the heavy lifting and care of guests' dive gear from their very first dive until their last - including rinsing, drying, storing, and setting up your gear.
The dive centre is equipped with separate rinse tanks for photo equipment and general dive gear, as well as a dry-room for wetsuits, and lockers where you can store your gear overnight. Four dive boats are on hand to transfer divers to and from sites, both accommodating 20 divers with ease. You'll find plenty of sun and shade on board, as well as a padded camera table, comfortable bench seats, restrooms and shower facilities, and a hang line and regulator for safety stops.
Underwater photographers will also find a modern photo centre located adjacent to the dive shop, where resident underwater photo pro Tiago Peixoto offers coaching and instruction in a wide variety of areas to learn new skills or perfect techniques. As well as training, the photo centre offers camera rentals, troubleshooting support, and field repairs.
---
Top tips
As long as divers remain in buddy teams and stick with dive limits, it's their choice to follow the dive guide or go off on their own.
Reef Divers stocks new, well-maintained ScubaPro equipment for guests to rent, as well as complementary dive computers.
Little Cayman's remarkable visibility, sheer walls, swim-throughs, and reefs provide the perfect backdrop for capturing great photo and video memories.
This resort's photo centre is open on a varying schedule throughout the year. Upon arrival, check for that week's hours of operation.
---
Diving
Diving in Little Cayman and Cayman Brac
Schooling reef fish

Year round

Walls & pinnacles

Year round

Plentiful reef life

Year round
Once a playground for pirates and safe-haven for swashbucklers, Little Cayman and Cayman Brac are now one of the Caribbean's most serene vacation destinations for scuba divers looking to get away from it all. These islands offer everything you could want from a remote dive holiday, including luxurious comforts, secluded beaches and beautiful seascapes, and a laid-back island lifestyle. Plus, you'll have easy access to protected nature parks and some of the best dive sites in the Caribbean - including spectacular walls just minutes from the shore.