Planning a trip to dive and explore the beautiful islands of the Philippines? We've put together a free, comprehensive guide to scuba diving in the Philippines, from Anilao to Tubbataha Reefs.
The Philippines is a melting pot of breathtaking landscapes, rich marine life, graffiti-splashed jeepneys, and smiling, friendly people. With a unique cultural heritage, experiences here are a world apart from the rest of Southeast Asia and the country is perfect for divers, sun-worshippers and adrenaline junkies alike. And with over 7,000 islands to explore, it's no wonder visitors keep coming back time and time again.
Free Philippines dive destination guide
However, navigating the many islands of the Philippines and their unique underwater experiences can seem a little overwhelming, so we've created a comprehensive guide to the top dive destination in this mega-diverse country, with everything you need to know when planning your trip to scuba dive the Philippines.
The guide includes:
Breakdown of the Philippines top dive destinations
Details of each destination's best dive sites
Seasons and weather
How to get there, and around
Biodiversity highlights
Download the guide for free and discover everything a diver needs to know about scuba diving in the beautiful islands of the Philippines.
---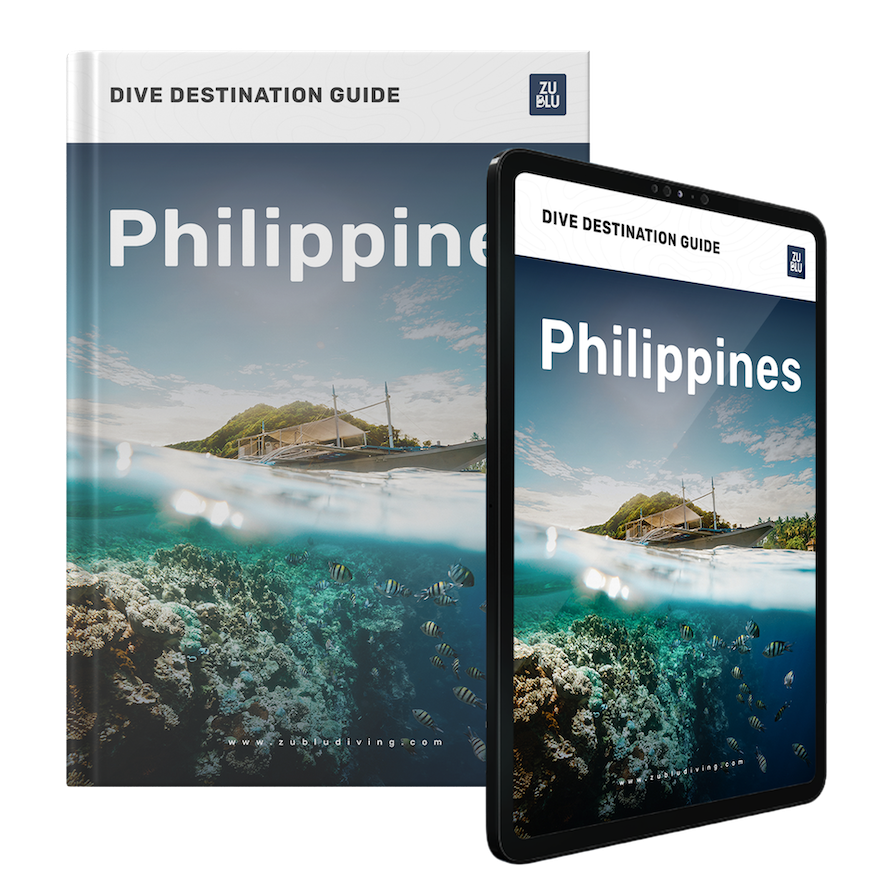 Discover the secrets of the Philippines in this FREE 150+ page scuba dive destination guide, perfect inspiration for your next diving holiday.
---