Made up of more than 17,000 individual islands, Indonesia is a diverse and colourful country, boasting an exotic blend of cultural highlights, party hotspots and remote retreats visited by just a few tourists each year. And the scenery is nothing short of spectacular, featuring rumbling volcanic peaks, emerald green rice paddies, and impenetrable ancient jungles. 
For ocean-obsessed travellers, Indonesia offers even more unbeatable experiences. Straddling the equator between the Indian and Pacific Oceans, at the heart of the Coral Triangle, there are few other places on earth where visitors can experience such a range of dynamic diving. The variety of landscapes here is simply staggering, with everything from dizzying drop-offs and towering pinnacles, to kaleidoscopic coral reefs, and silt and rubble slopes of black volcanic sand. Expect encounters with massive whale sharks, mola mola, and oceanic manta rays, as well as muck dives with obscure octopus and the exceedingly rare psychedelic frogfish.
In fact, Indonesia is so broad and diverse in its experiences that the huge range of choice can seem a little overwhelming. How on earth do you decide on a destination for your next dive holiday from a list of literally thousands? Well that's where we come in. Indonesia is one of our favourite places in the world to dive, and together, the ZuBlu team has explored almost every inch of this vast island nation - and this guide is a collection of (almost) everything we've learnt along the way.
---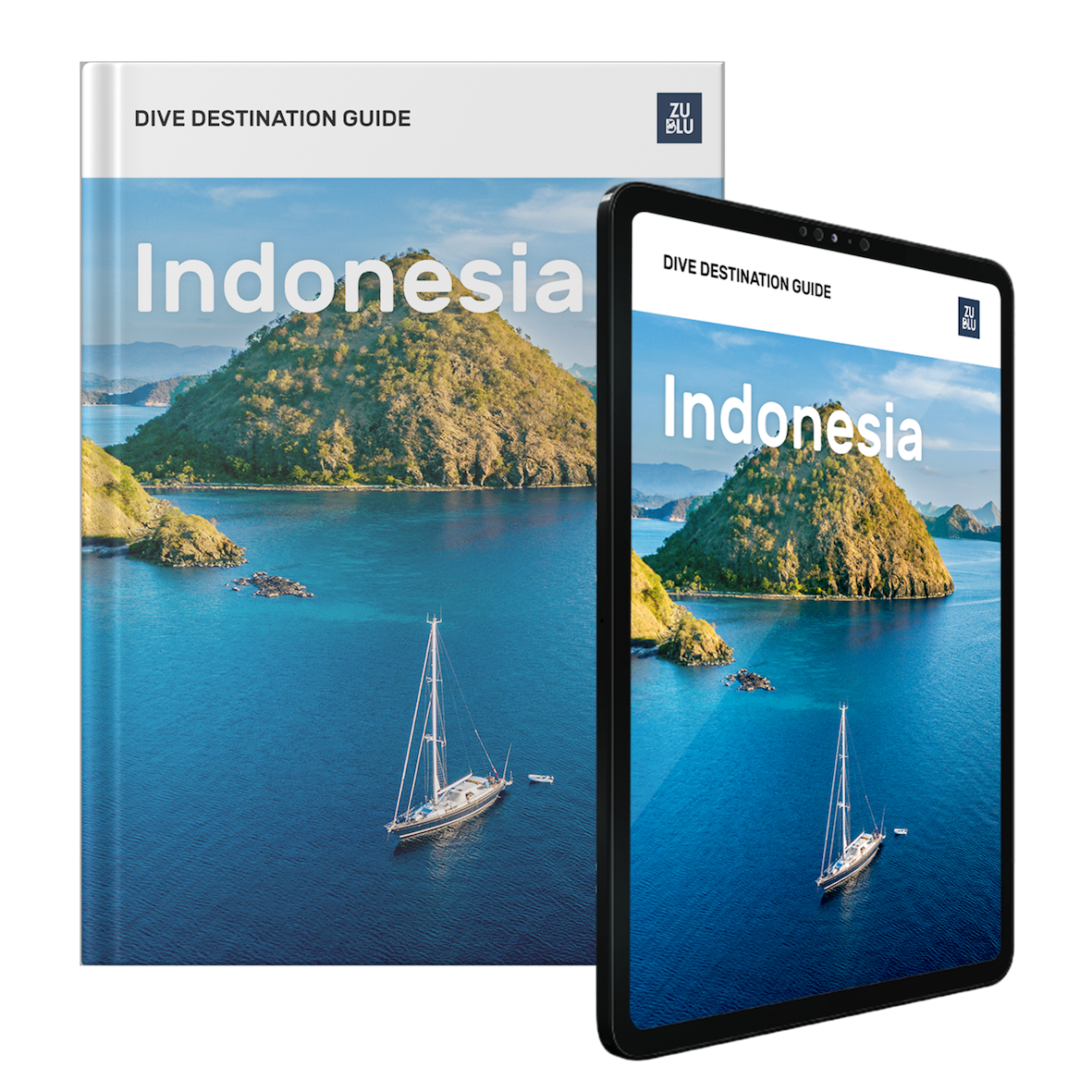 Discover the secrets of Indonesia in this FREE 150+ page scuba dive destination guide. Read online or download today and let us inspire your next diving holiday.
---