Did you know that you could be certified as a Green Fins diver online? Find out more about the new e-course here!

Green Fins recently announced some great news for scuba divers keen to minimise their impact on the reef when diving - you can now become environmentally certified by The Reef-World Foundation! This new online course will help recreational divers protect the coral reefs that they love by teaching them how to make every dive environmentally friendly. 
Improving our environmental standards as divers is critical because new data reveals that 70% of us contact the reef while diving - and a shocking 36% are unaware of doing so! What's more, divers contact the reef an average of nearly six times per dive. 
When you add it up, the impact is significant. Over one million new divers are certified each year globally, and the planet's current 'on-reef' tourism is valued at USD $19 billion annually. If these millions of divers become more environmentally aware, conducting only zero-impact dives, it will have a huge impact on the protection of our precious coral reefs.
Why you should get Green Fins certified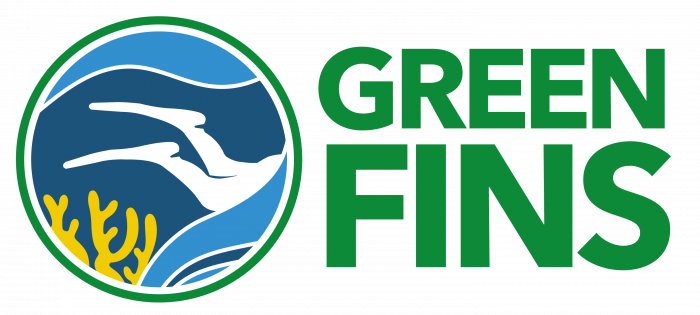 As more and more divers get certified, scuba related damage to sensitive marine ecosystems, including coral reefs, is becoming more common. Even a small break in the coral due to an errant fin kick can cause damage that takes months or even years to recover from. But, recent research has shown divers who receive environmental training and understand their potential impact on reefs cause significantly less damage to coral.
On heavily dived reefs, improperly managed tourism can be lethal. This damage weakens the environment, making its inhabitants less likely to survive other stressors such as overfishing, polluted mainland run-off, plastic debris, and the effects of climate change, like rising sea temperatures. 
All divers, from beginners to pros, can minimise their impact on the ocean by following environmentally conscious best practices while diving. The new Green Fins Diver e-Course is the only educational option that teaches divers how to behave underwater in order to prevent diving-related damage to coral reefs. The class also covers negative actions above the water, such as littering and buying souvenirs made from marine life.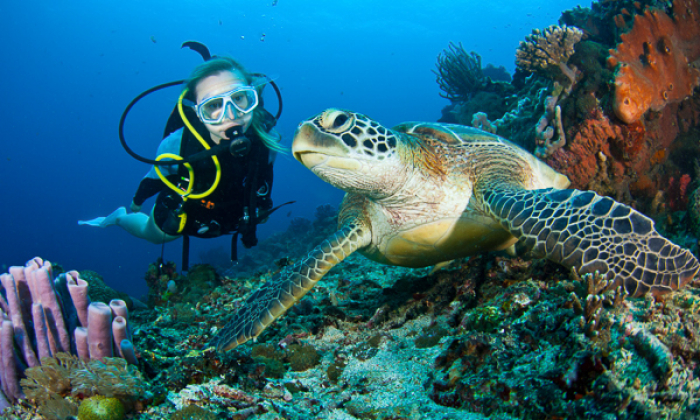 Course overview
This new environmental certification course covers everything from equipment care to underwater photography, proper diving techniques, and personal habits linked to sustainability in three online modules.

Module 1 includes an introduction to coral reef biology, outlining global and local threats to the marine environment and the Green Fins approach to sustainability.
Module 2 goes on to outline management techniques above water, such as how to prepare and plan an environmentally friendly dive trip - from booking to best practices on the boat, and caring for your equipment post-dive.
Module 3 teaches divers how to apply best practices below water, learning tips for diving with reduced environmental impact, how to enjoy longer marine life interactions, and how to be an environmentally responsible underwater photographer.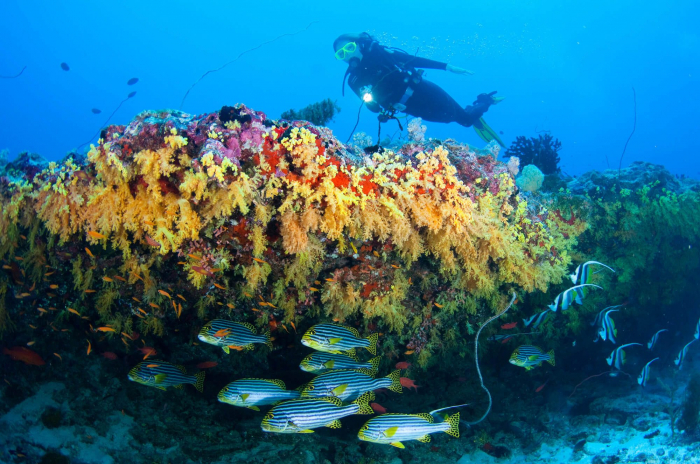 This fantastic new online tool is available for only $25. On completion, each student receives a personalised electronic certificate, which is valid for two years and can be displayed as a stamp of individual awareness. Because the course content will be regularly updated to include the latest industry knowledge and environmental best practices, refresher courses will be suggested to keep divers' skills and knowledge up to date.

The proceeds from this course will support Reef-World's work to implement the Green Fins programme globally. Divers who cannot afford to take the course can apply for a sponsored scholarship fund to receive the certification free of charge.
Green Fins uses a unique and proven approach to protect marine habitats: green certifications for dive centres, strengthening laws and regulations, and environmental education for dive staff, divers and governments. 
Completed the Green Fins Diver e-course? Save 5% on your next dive holiday with ZuBlu!
Guests who have completed the Green Fins Diver e-course will receive 5% off any new worldwide travel packages, for both resorts and liveaboards including those that are already discounted. Bookings are subject to availability, and terms and conditions may apply.
---
Ready to plan your next dive trip to a Green Fins resort?
Contact one of our dive travel experts today

---
---
Join the ZuBlu community to receive the latest insights and unmissable adventures
Don't worry, we'll only send you really good stuff - and we never share your details
---