As reported by The Guardian, corals reefs devastated by Cyclone Winston in 2016 are now thriving once again.

The "strongest cyclone to ever make landfall in the southern hemisphere," Cyclone Winston reached wind speeds of almost 300km/h, claimed 44 lives and left more than 40,000 homes in pieces. Below the surface, huge surges decimated important coral colonies off the coast of Fiji - most notably the Namena reserve and Vatu-i-Ra conservation park. 
Thankfully, the Wildlife Conservation Society has reported that Fiji's reefs are bouncing back fast. Sangeeta Mangubhai, director of the Wildlife Conservation Society Fiji, said "I was surprised at how quick the recovery has been, especially at the Namena reserve."
The healthier the reef the quicker it can recover from such events, leading Mangubhai to suggest the reefs' "good natural recruitment" and careful management were to thank for their success. And it wasn't just coral making a come-back. The team also discovered that fish had returned to the reef in high numbers, including parts still devoid of coral.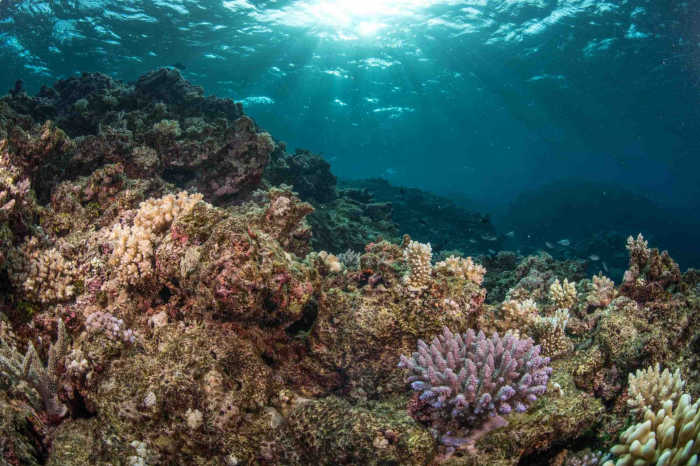 In cooperation with the local iTaukei communities - who hold customary fishing rights over the Vatu-i-Ra and Namena - the Wildlife Conservation Society implemented a reef management plan which included large 'no-take' areas. Together, the Namena reserve and Vatu-i-Ra conservation park comprise almost 20,000 hectares of shallow coral gardens, deep-water channels and islands.
To assess the damage and subsequent recovery of the reefs, three separate dive surveys have been undertaken by the Wildlife Conservation Society since the cyclone - the first after one month, the second after six months, and the third some four years later.
"WCS Fiji is interested in understanding how highly destructive cyclones such as Cyclone Winston and Cyclone Yasa [both category 5] impact coral reefs, and how quickly these reefs recover," Mangubhai said.
While the recovery of Fiji's reefs is welcome news, the ongoing climate crisis is expected to increase the intensity of tropical cyclones such as Winston, as well as increasing ocean acidity and impacting coral development.
"Healthy reefs are important given how dependent coastal communities are on coral reefs for food, livelihoods and cultural practice, they are also critical for coastal protection against future storms."

- Sangeeta Mangubhai, Director of Wildlife Conservation Society FIji
---
---
Join the ZuBlu community to receive the latest insights and unmissable adventures
Don't worry, we'll only send you really good stuff - and we never share your details
---