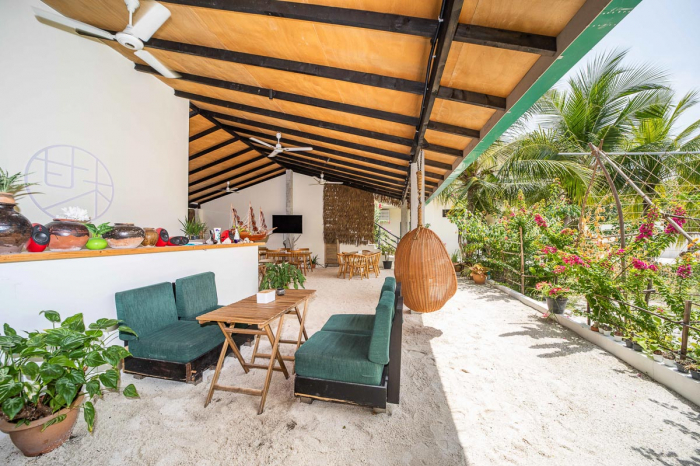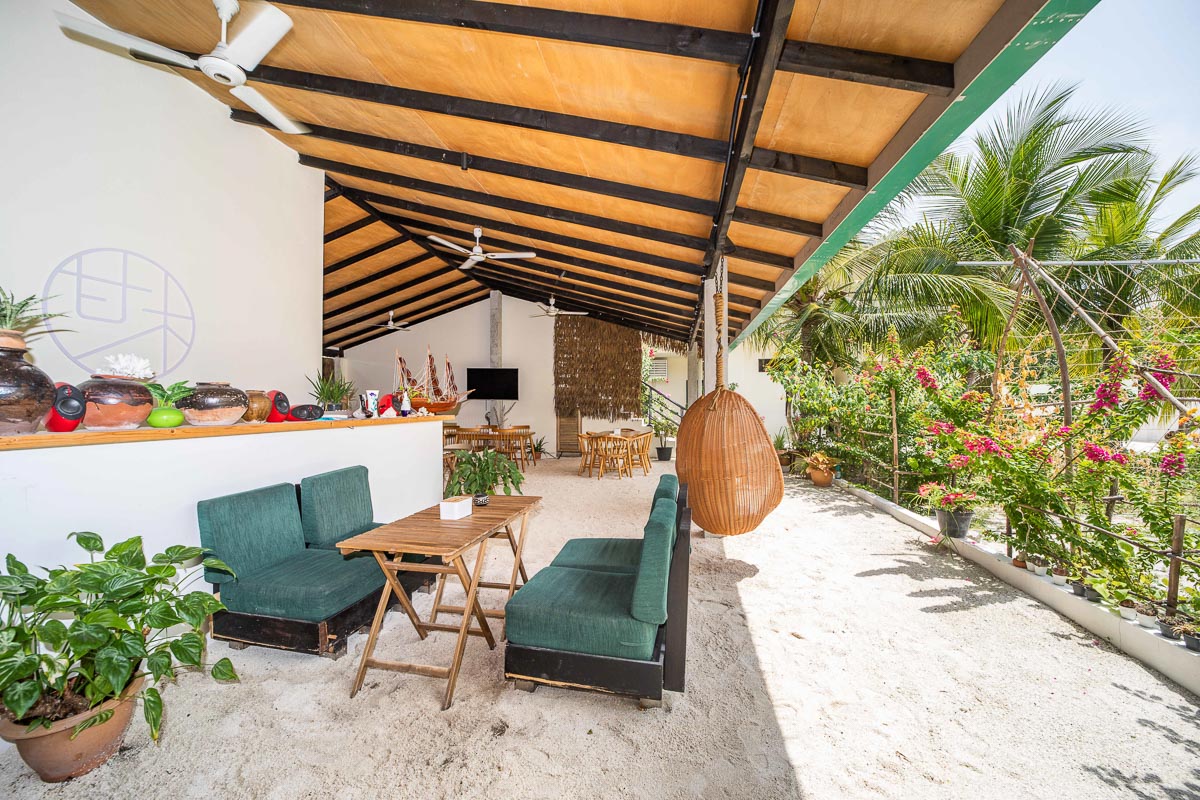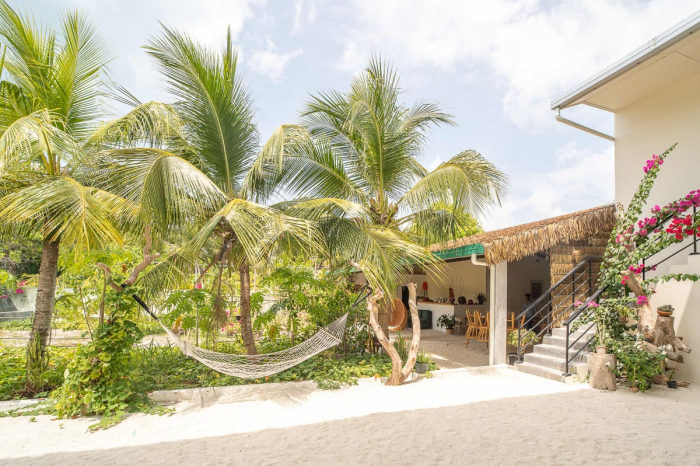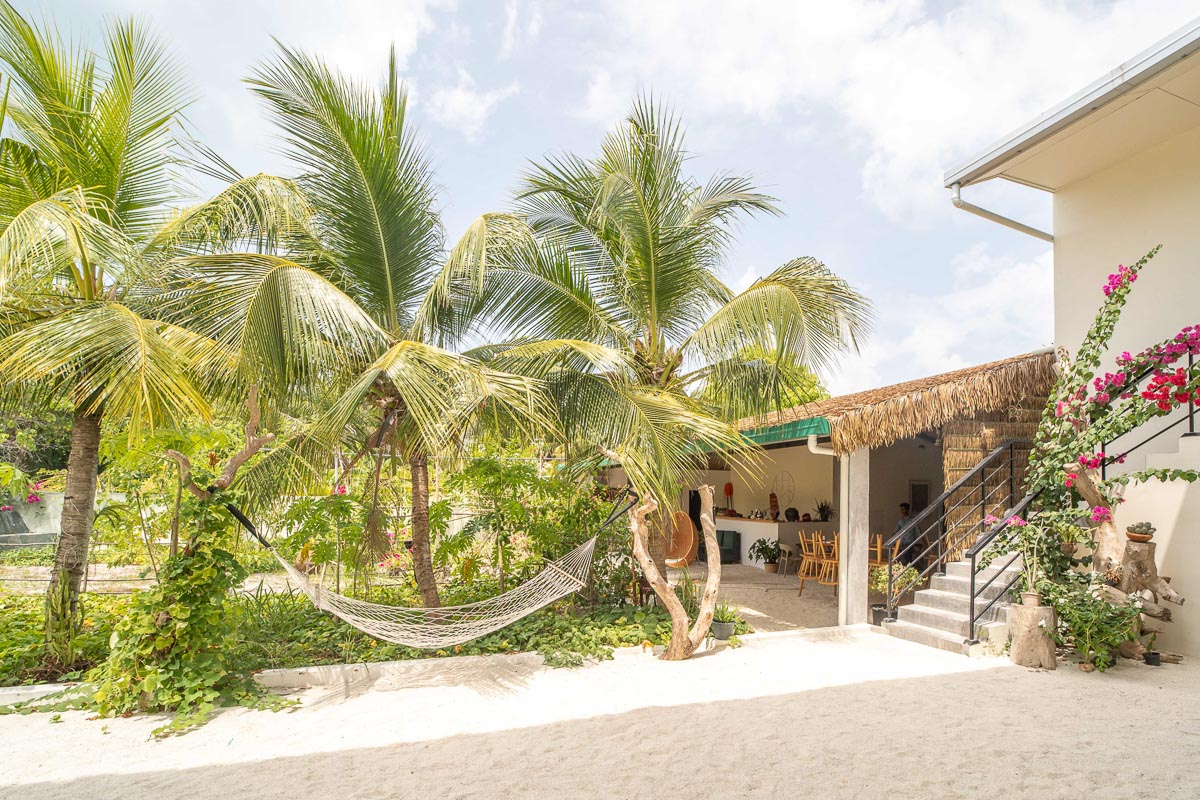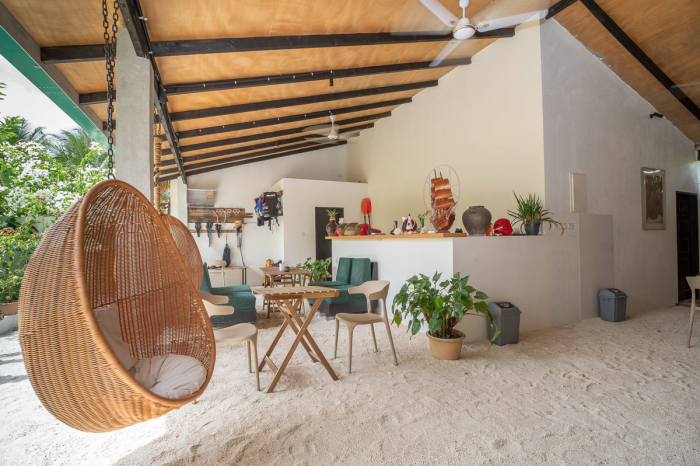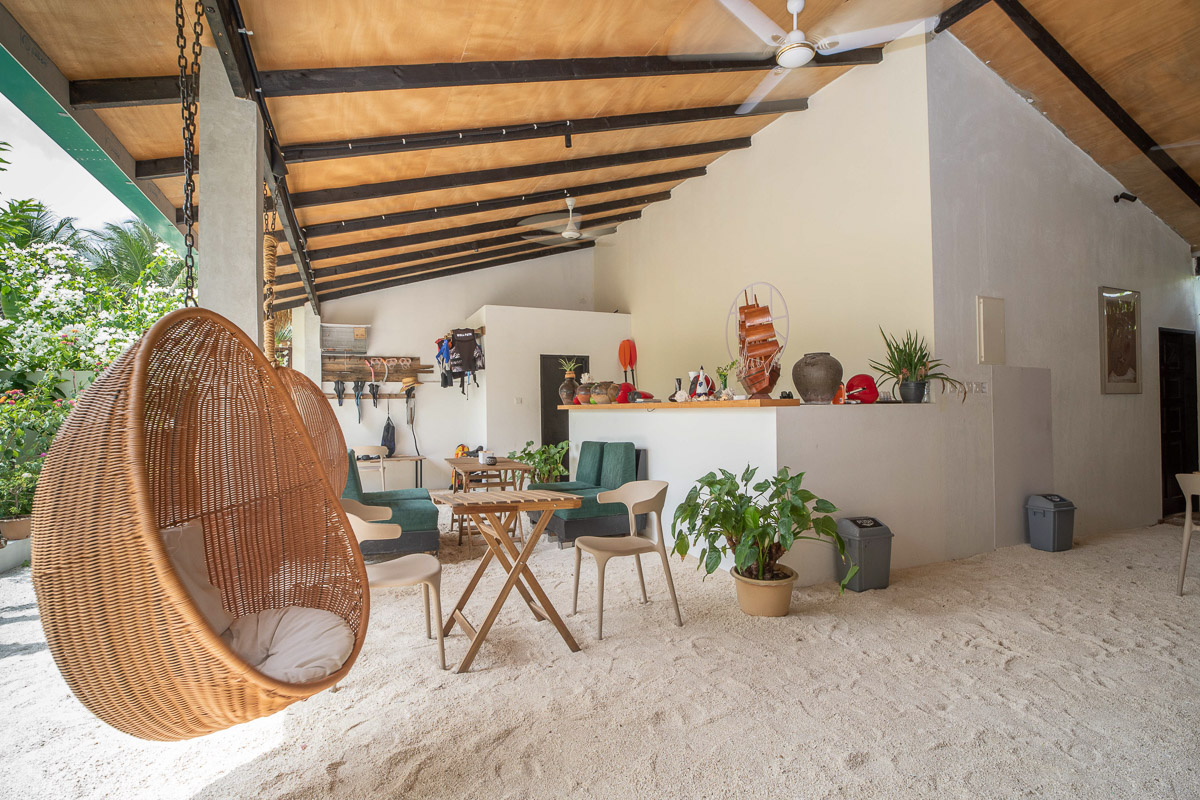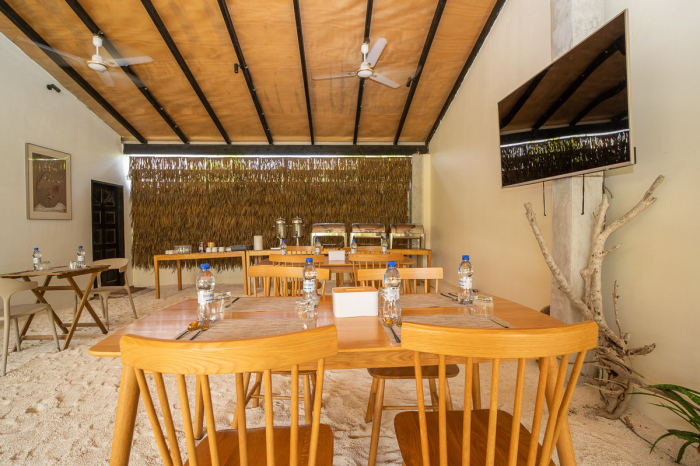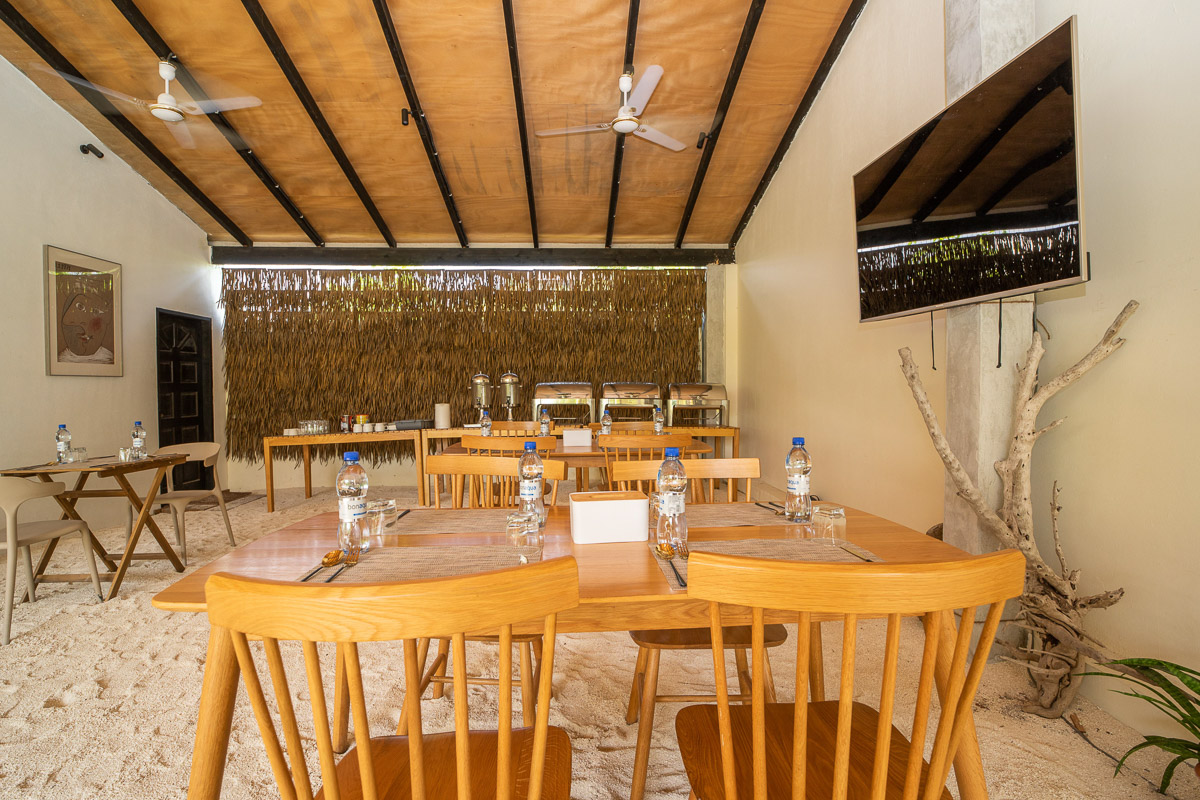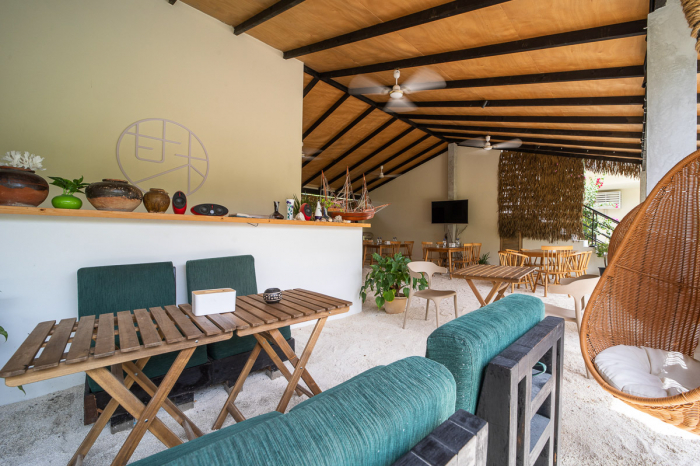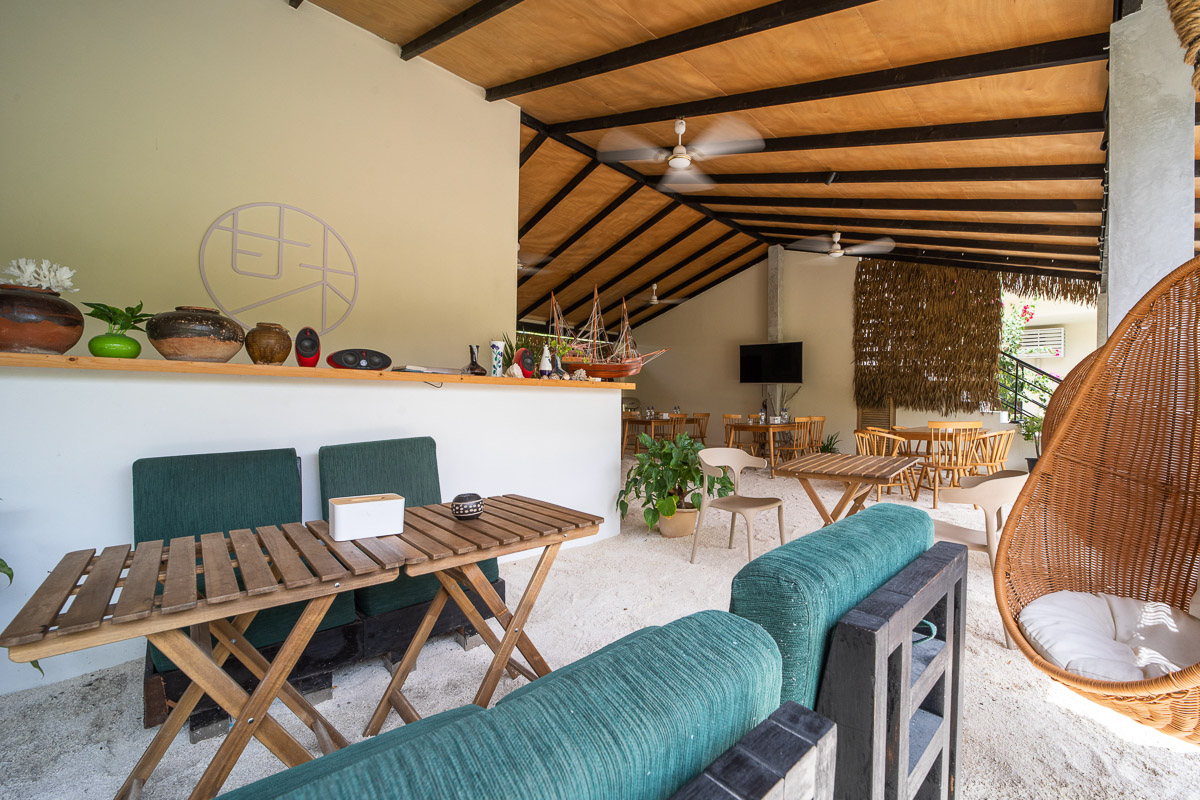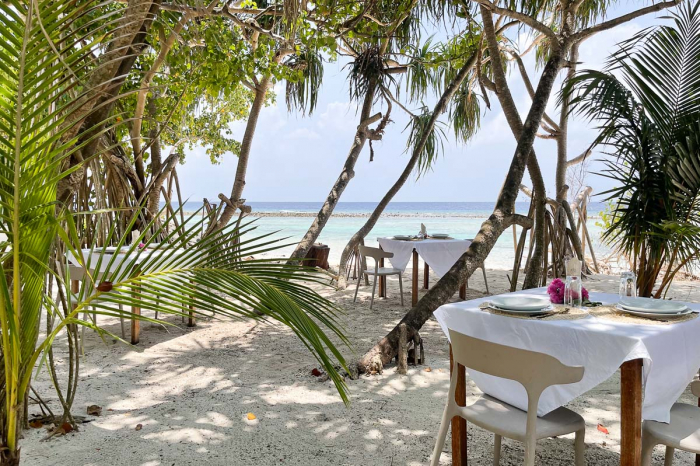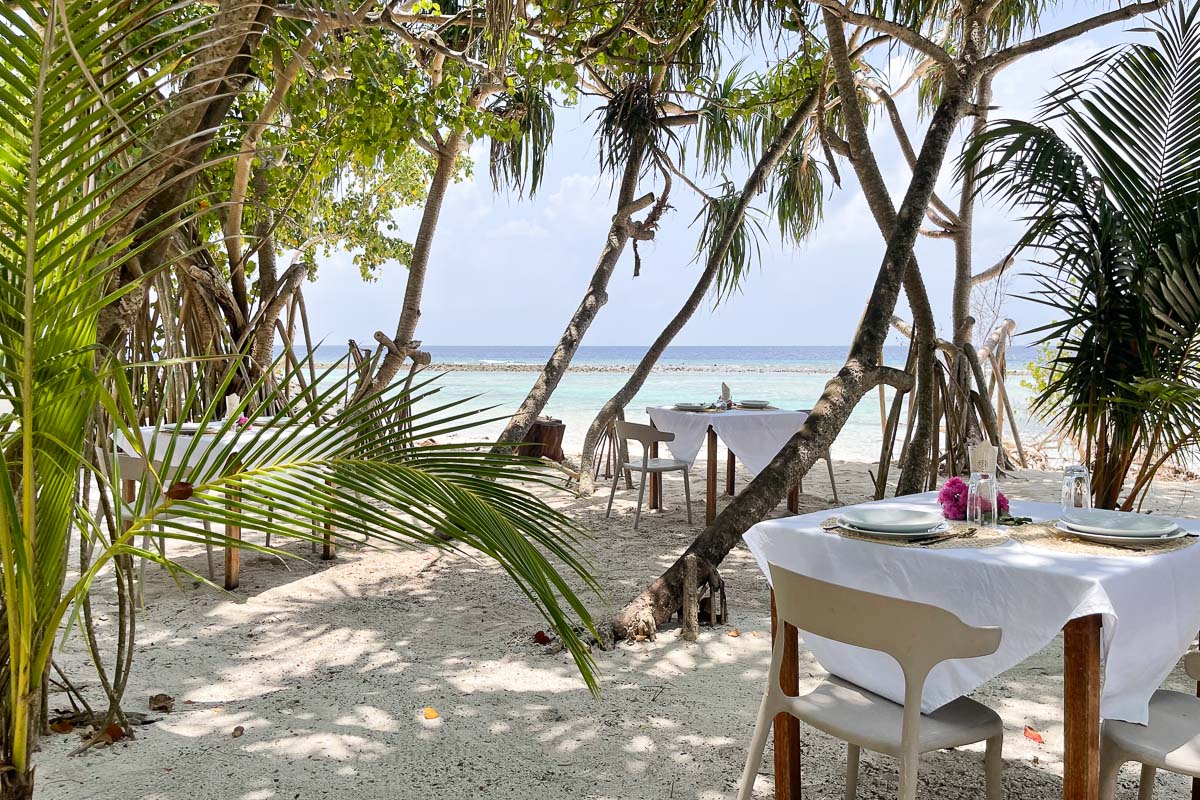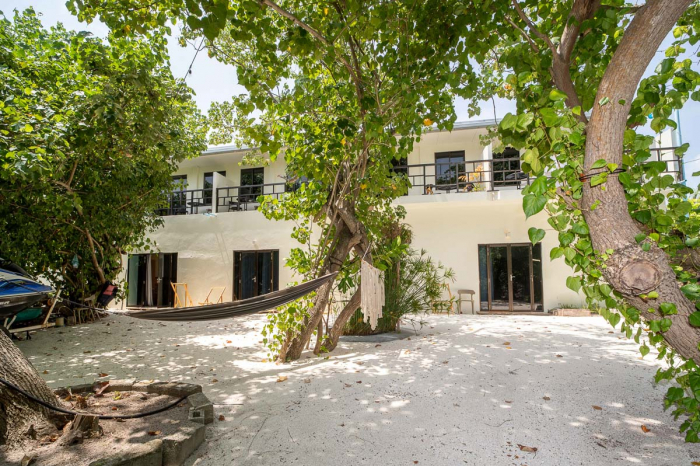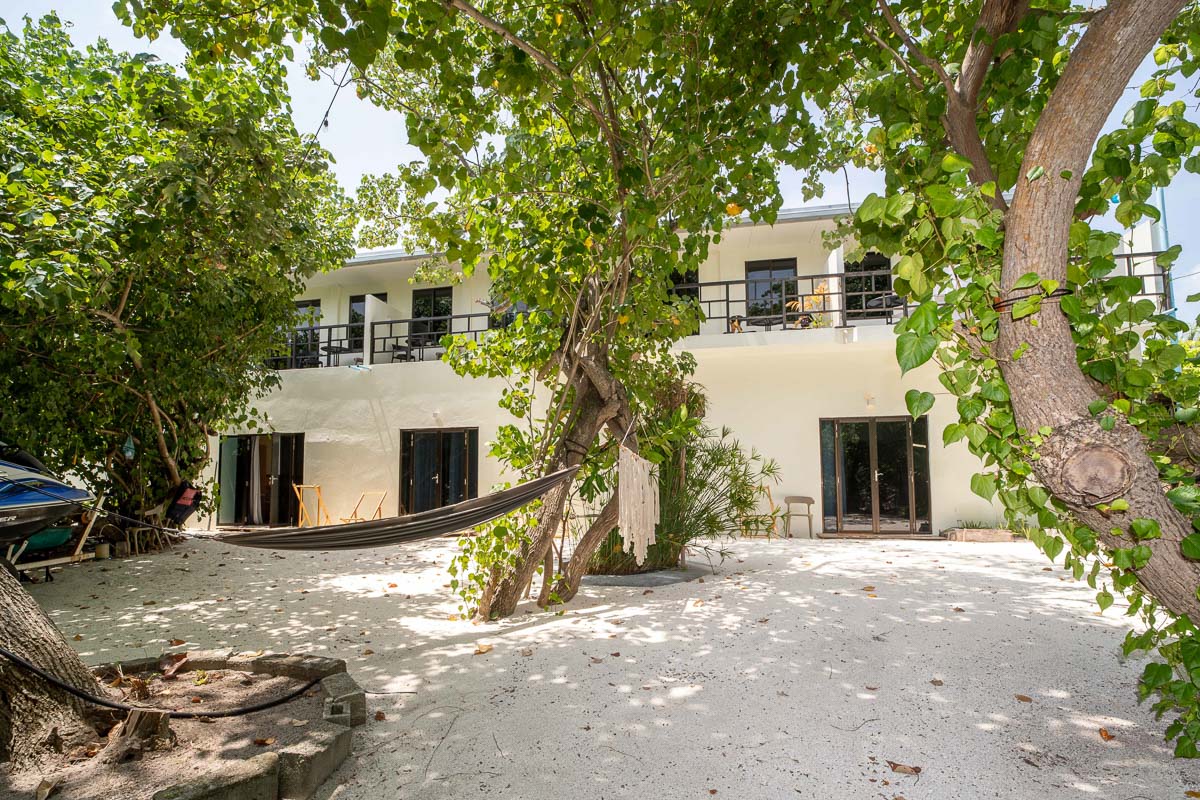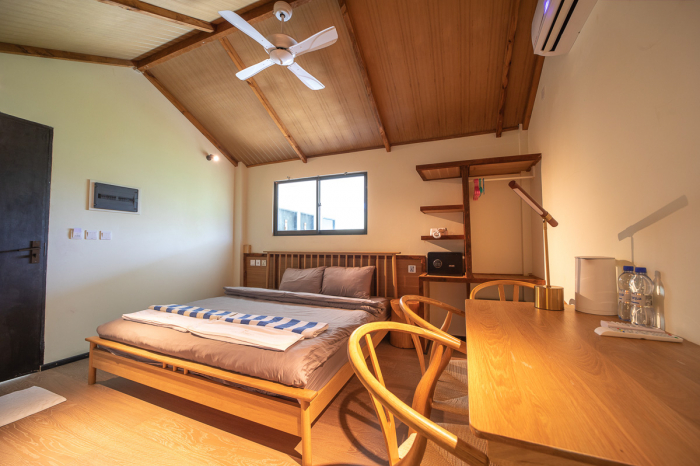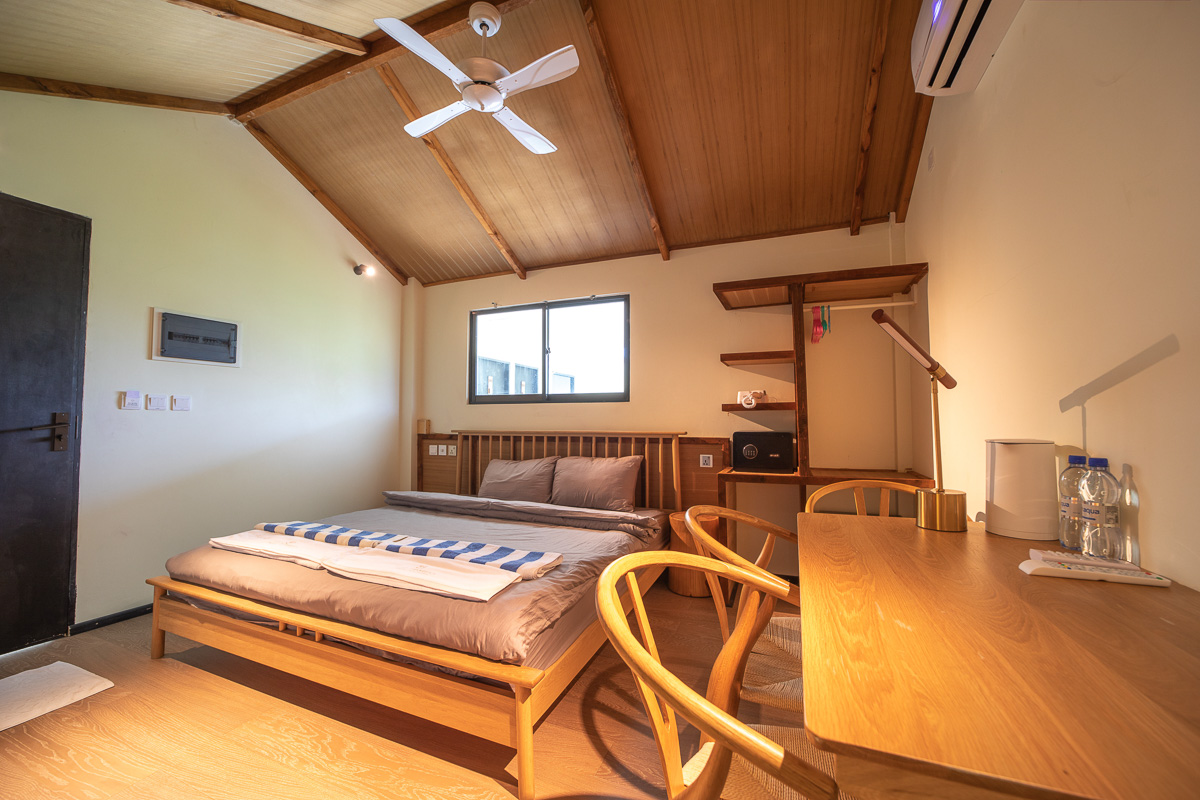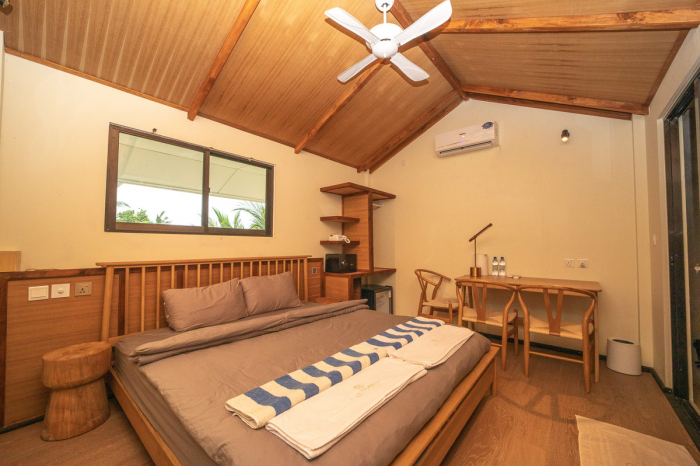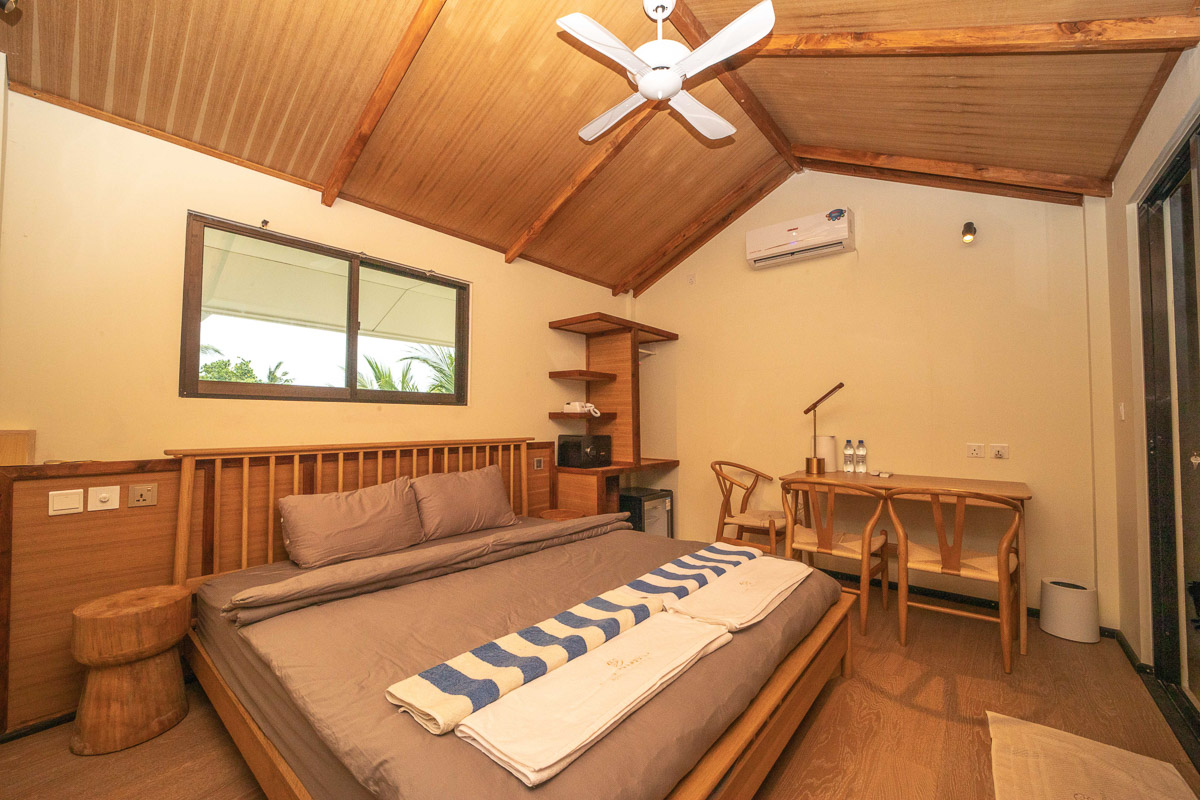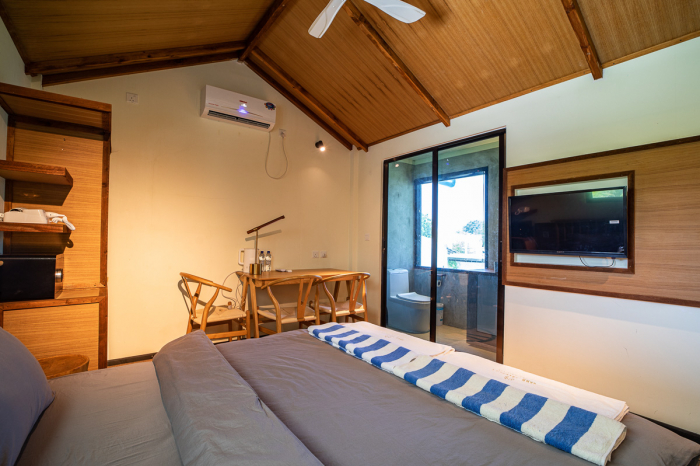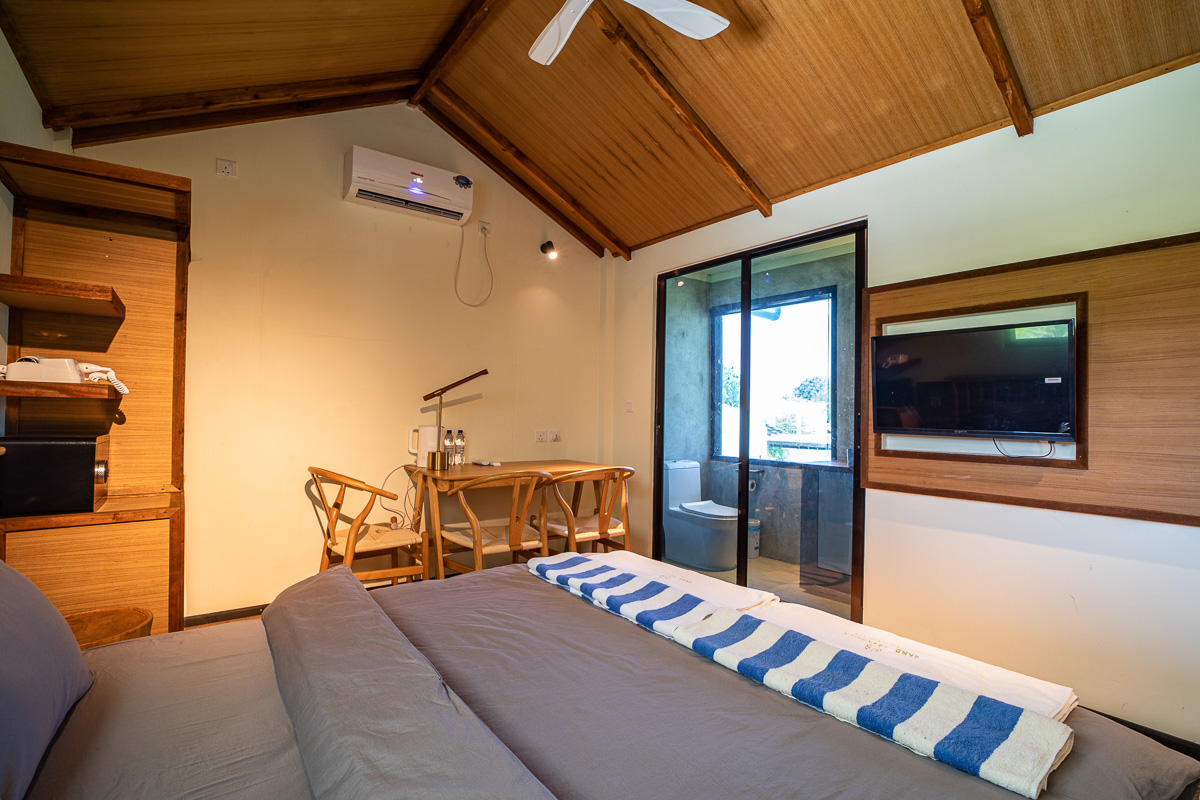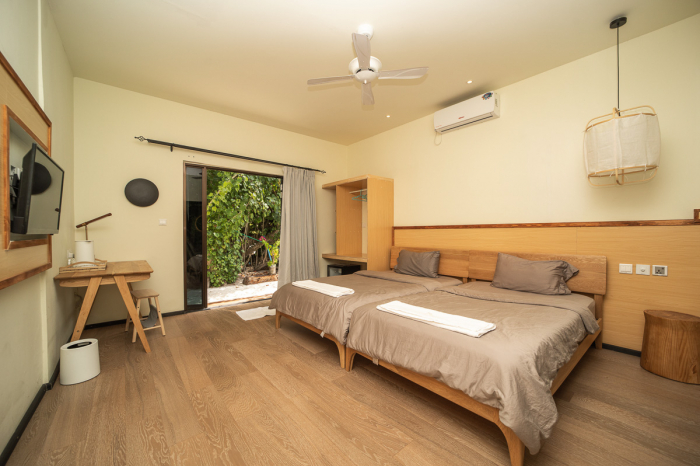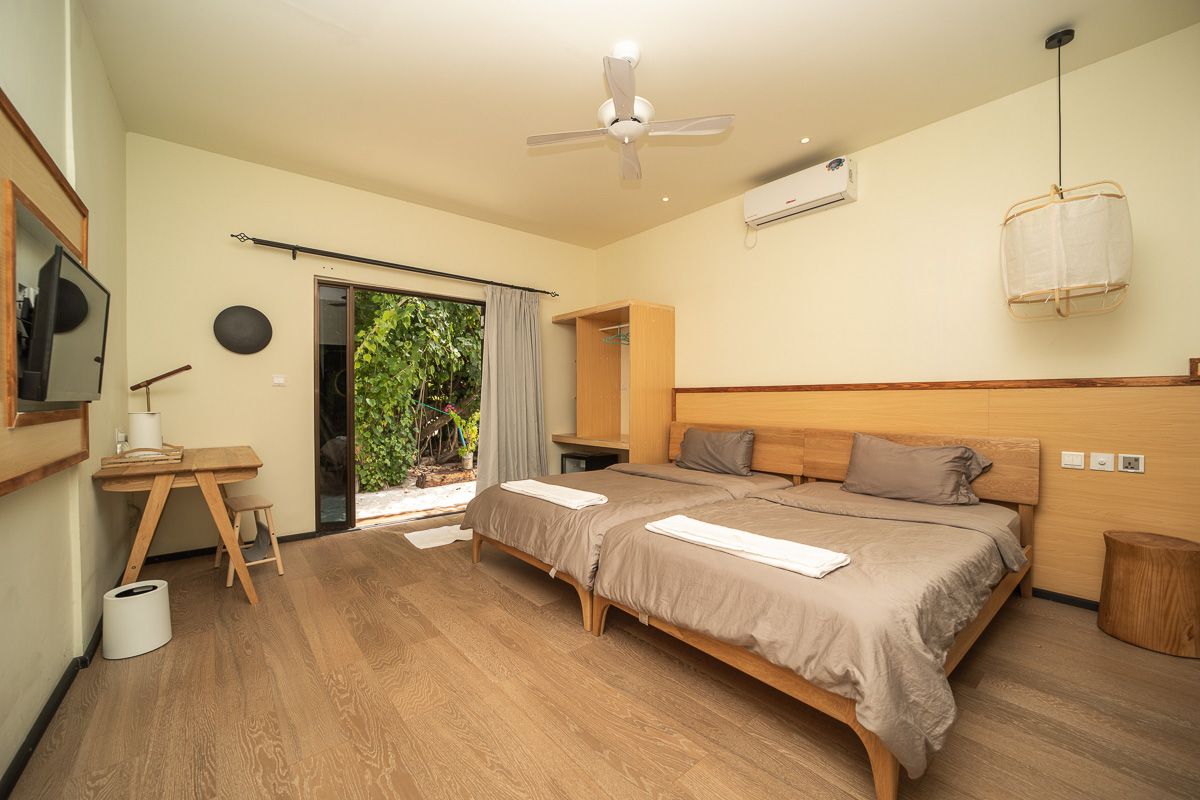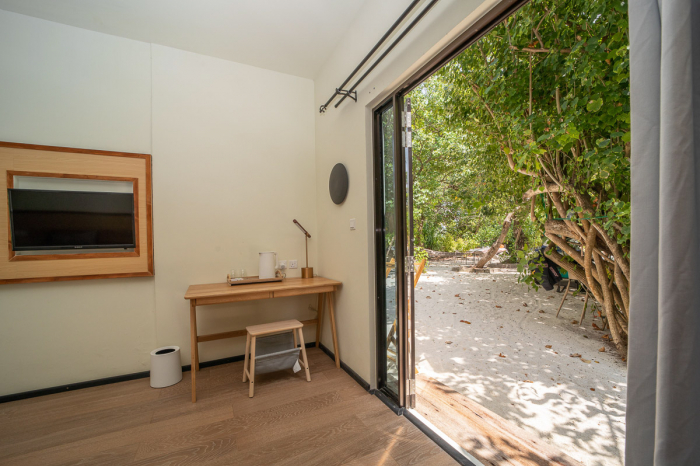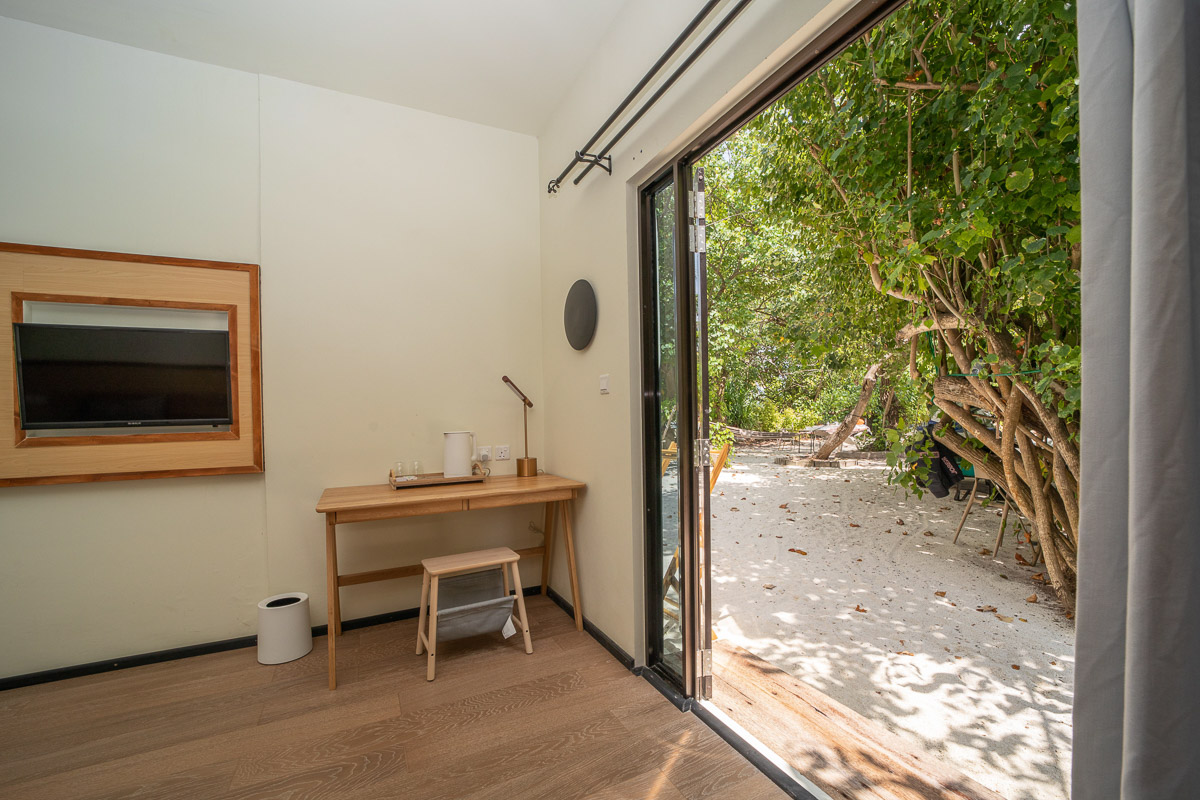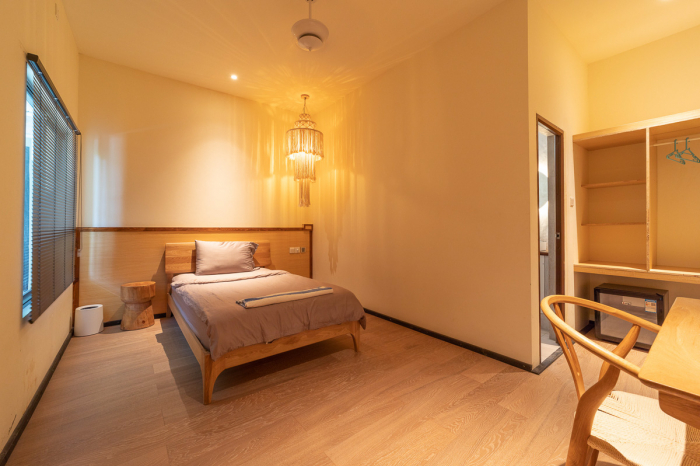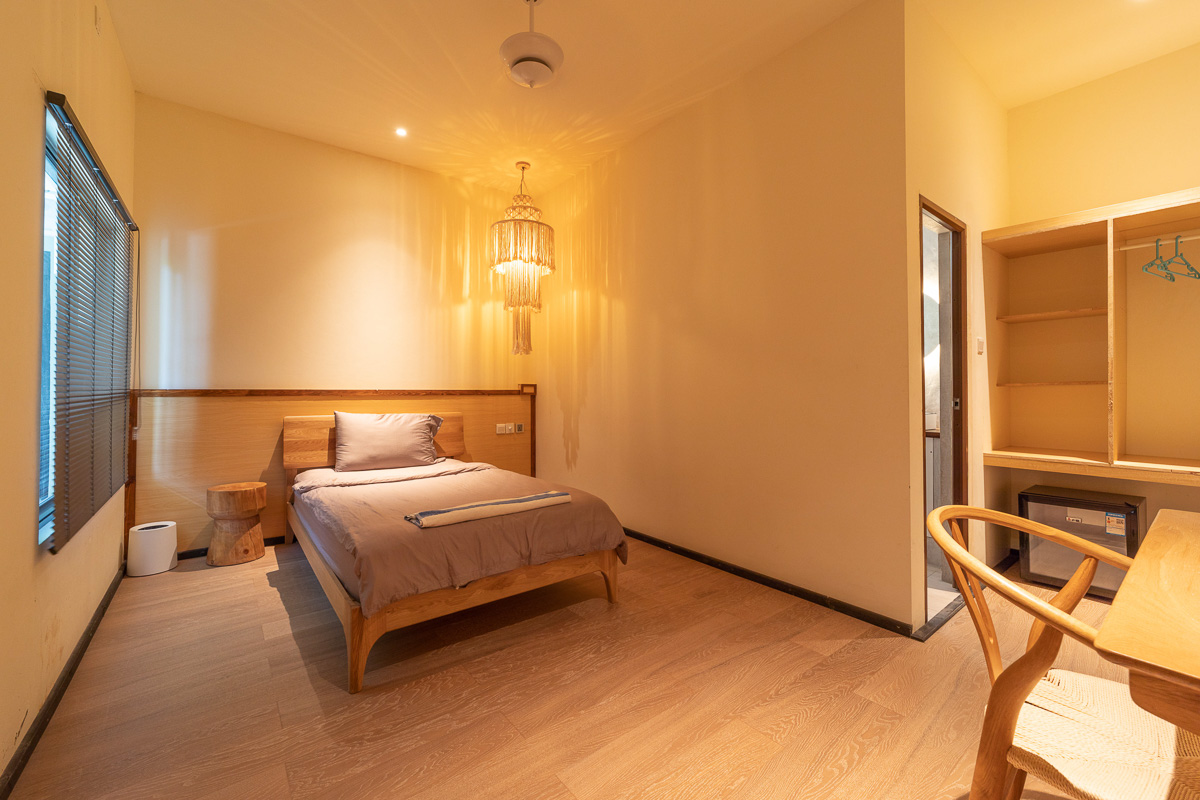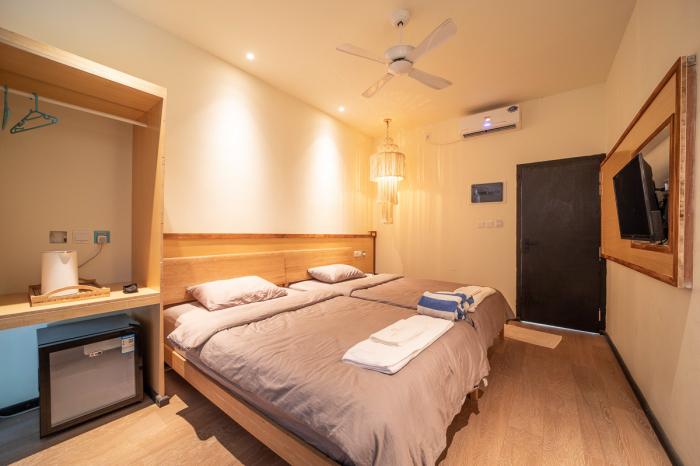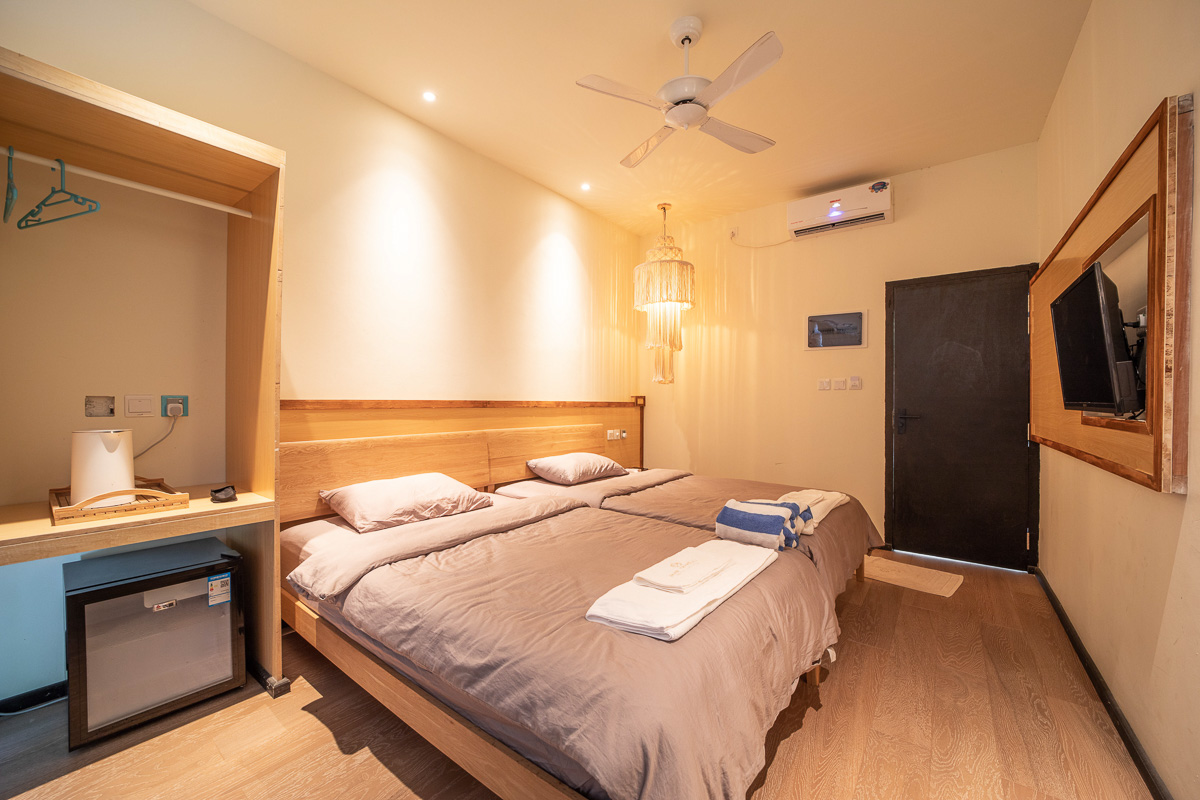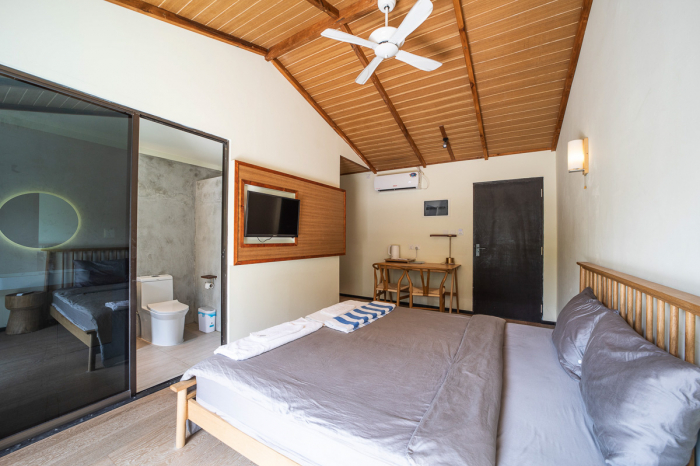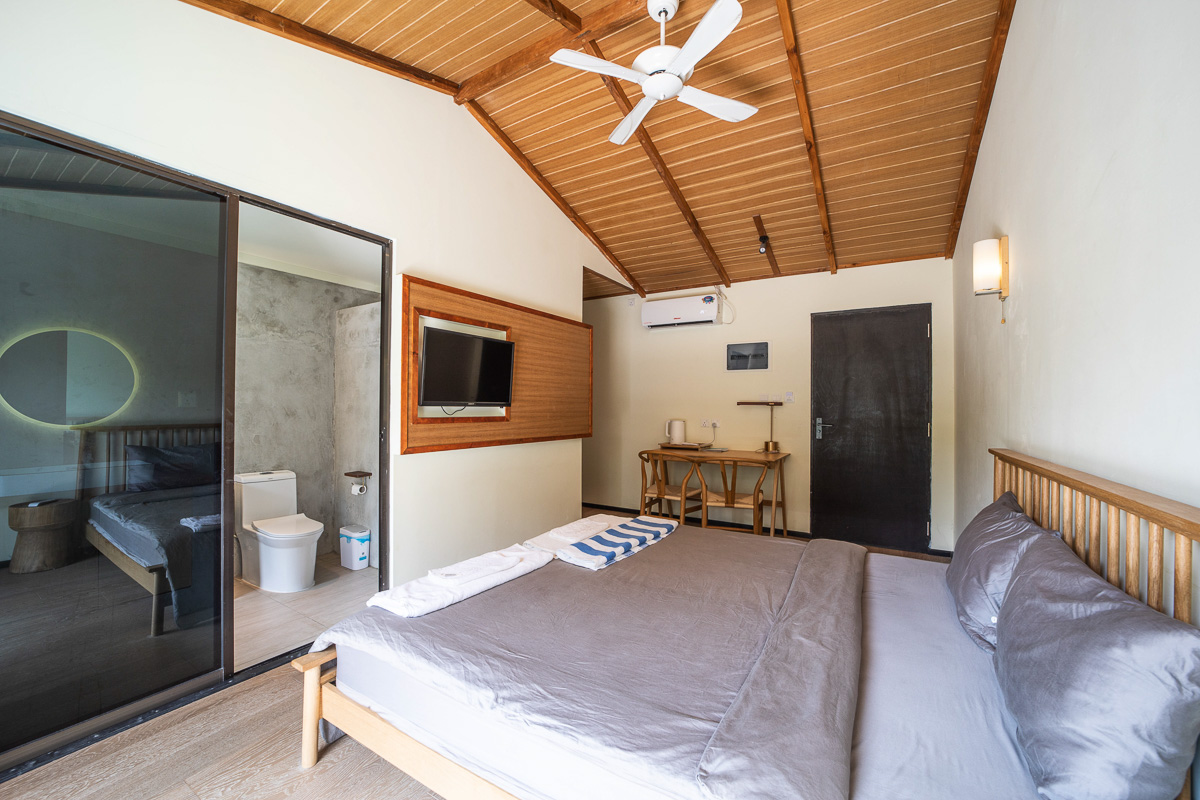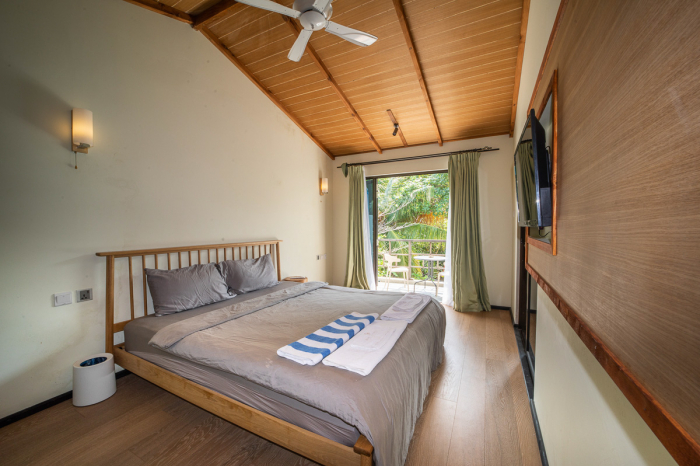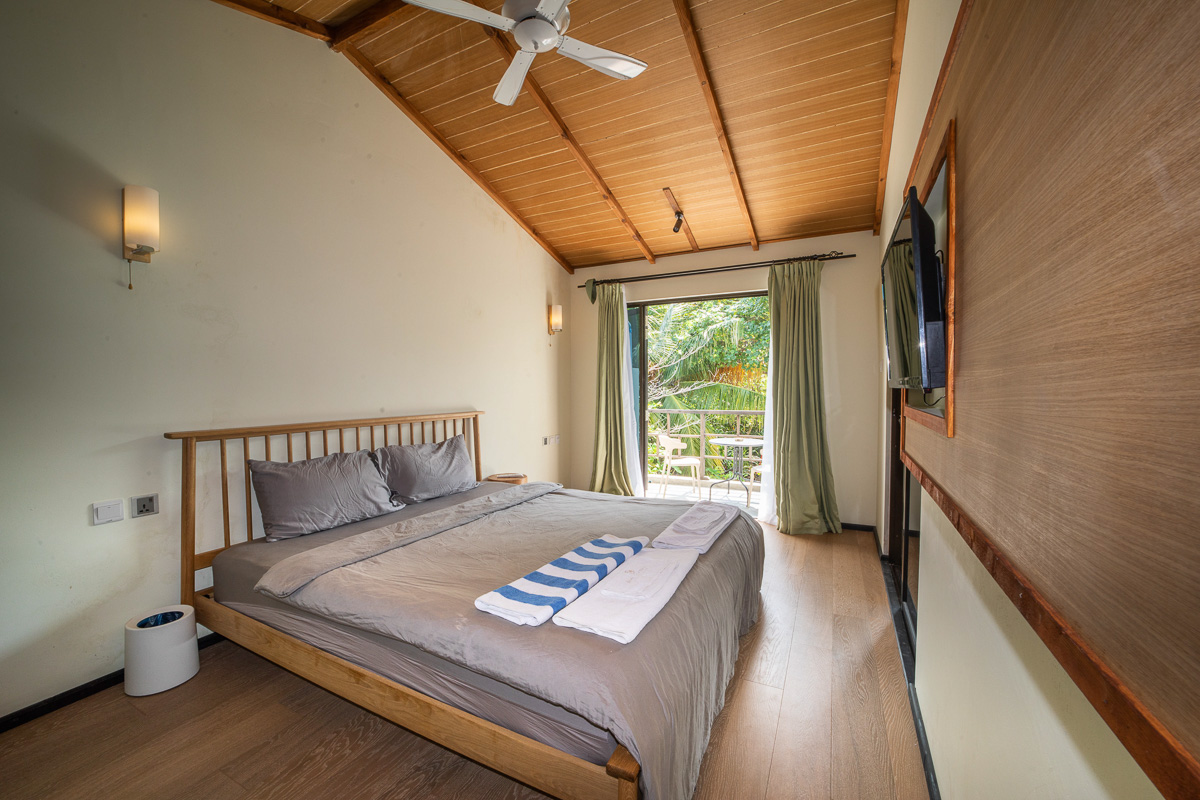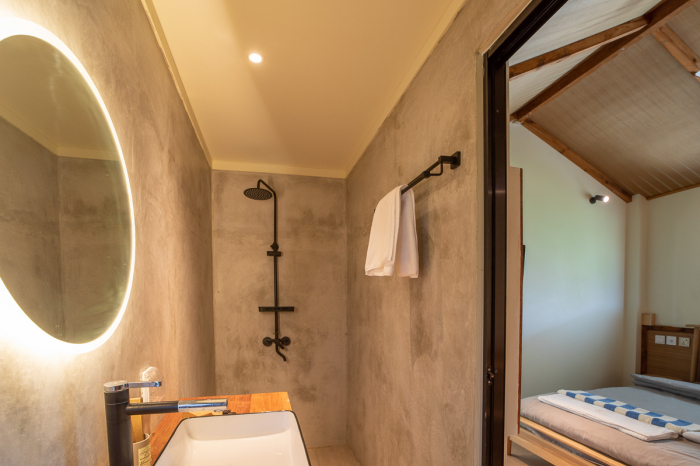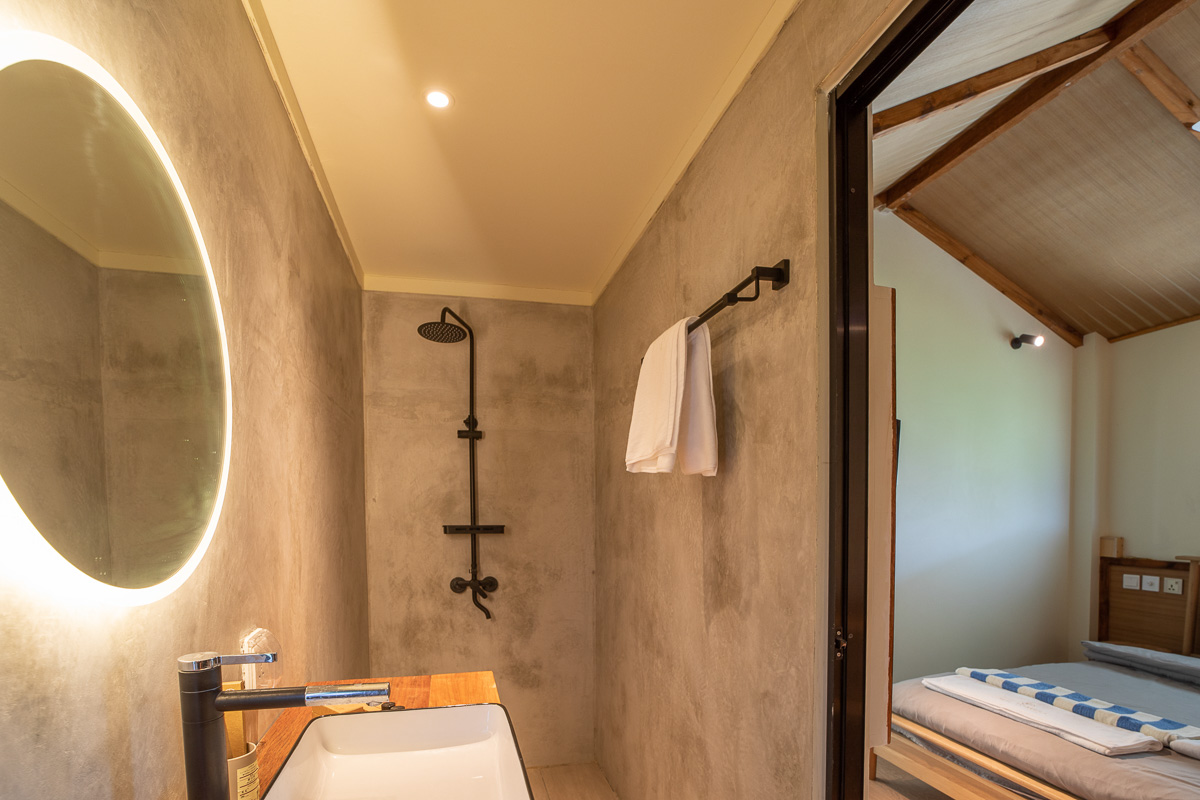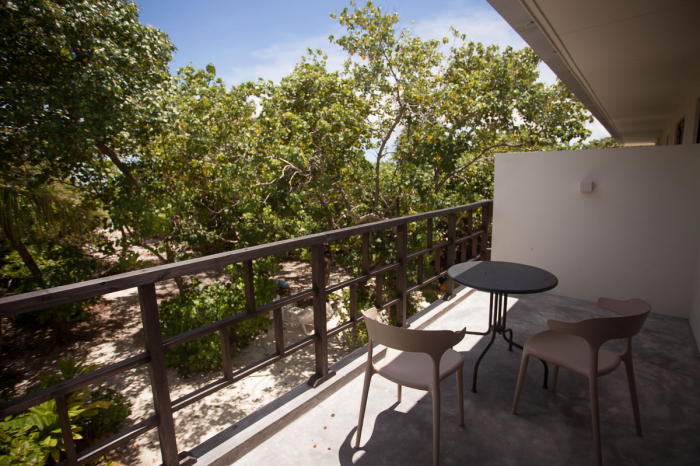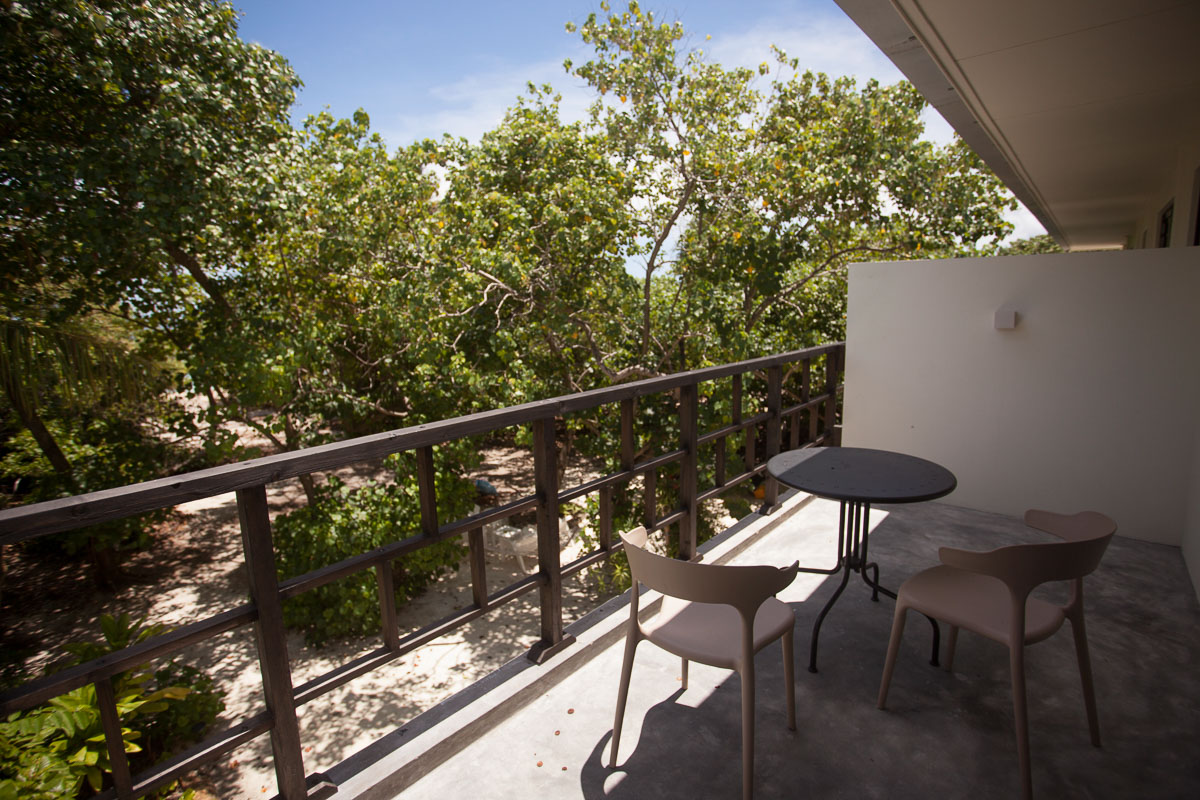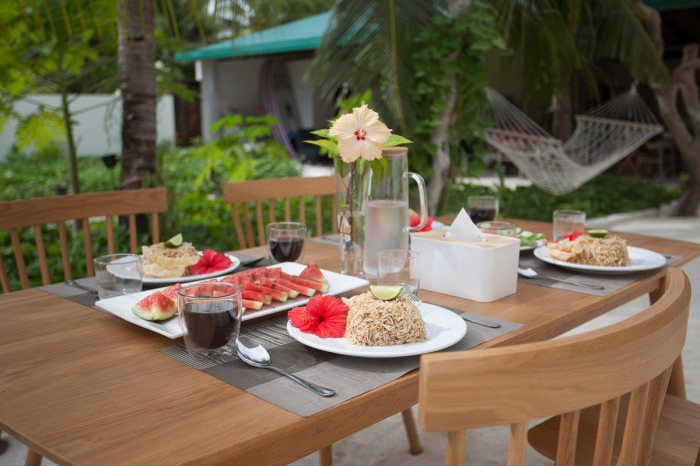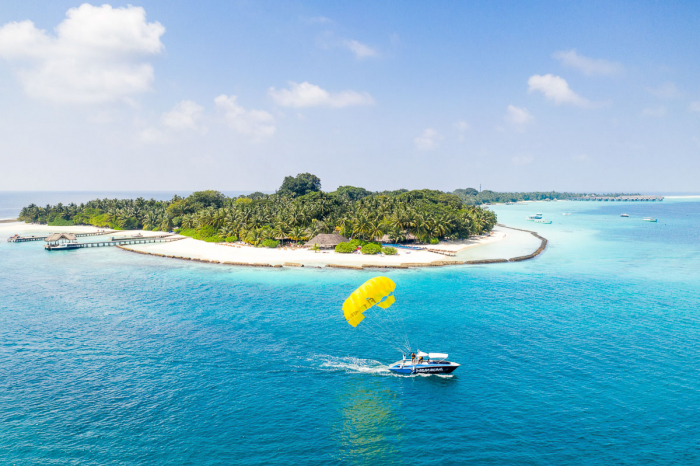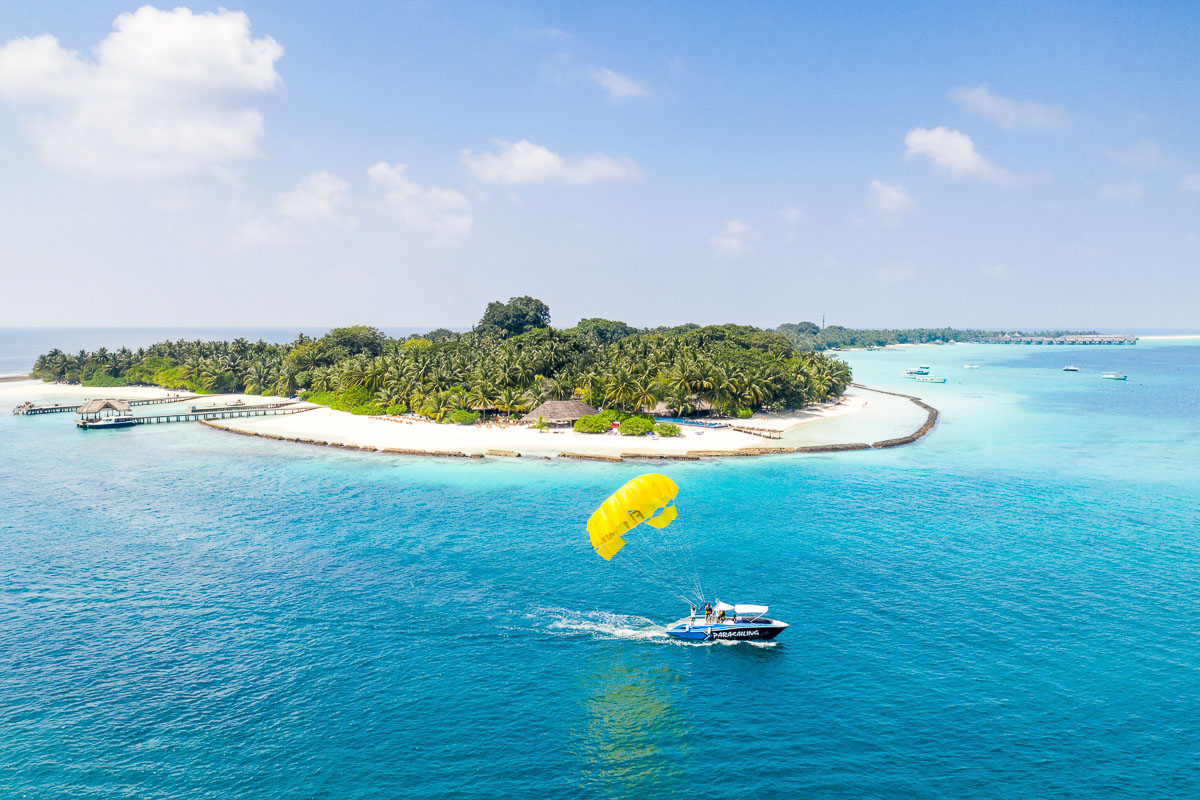 Overview
Enjoy genuine and authentic atmosphere with a local-island location
Conveniently situated on a stretch of the island's 'Bikini Beach'
Italian-Maldivian ownership, offering the best of both styles and cultures
Bespoke dive trips crafted to meet guests' individual needs and preferences
Located on a picturesque stretch of beach on the island of Rasdhoo, Tranquila Beach Boutique Hotel offers a relaxed and informal guest experience, permeated by the atmosphere and customs of the island. Tranquila Beach makes it their mission to provide memorable tours and experiences, creating the ultimate getaway for travellers seeking adventure, relaxation and an unforgettable holiday. Wander the sandy village streets and craft shops, laze on the beach with a book, or dive Rasdhoo's renowned reefs and channels.
---
Rooms
---
Amenities
---
About
About Tranquila
Tranquila Beach Boutique Hotel is located on the small island of Rasdhoo - in the very heart of the Maldives Archipelago. This relaxed and comfortable resort is the perfect place for travellers looking for a more authentic Maldivian experience, enhanced by the lifestyles of the local village. And, surrounded by gardens and facing the Indian Ocean, Tranquila Beach is deeply immersed in nature - laying the foundations for relaxation and adventure.
The management of Tranquila Beach Boutique Hotel is a mix of Italian and Maldivian creating a pleasing mixture of styles and cultures that guarantees refined international hospitality. For guests interested in diving, Tranquila Beach has partnered with the highly-regarded Big Blue Divers Rasdhoo, who offer exceptional diving experiences within a professional and energetic atmosphere. All of dive trips with Tranquila Beach are tailor-made to customer preferences, so whether you're new to the world of diving and need a little extra attention, or you're searching for a heart-stopping hammerhead encounter, you can trust Tranquila Beach to make it happen.
Explore the resort
Tranquila Beach Boutique Hotel offers a wide range of facilities and daily activities geared toward different types of travellers, and no matter which you choose, you're guaranteed to have the time of your life. The resort's in-house restaurant is overseen by an experienced chef and serves up authentic Italian and Maldivian cuisine, as well as a few funky-fusions. Tailor-made romantic dinners can also be organised on the beach or Rasdhoo's famous sandbank. For guests interested in the typical Maldivian experience, Rasdhoo's 'bikini beach' stretches out in front of the resort and is furnished with loungers, canopies, barbecues and massage areas.
Alongside diving, snorkelling is one of the island's most popular pastimes and Tranquila Beach provides a range of opportunities including turtle, manta, or shark snorkelling, and lessons for beginners. Additional watersports on offer include wakeboarding, windsurfing, and sailing. Dolphin discovery tours, fishing excursions, and half-day, full-day or overnight sandbank stays are also possible. Convenient services such as laundry and ironing are available at an additional charge.
Diving with Tranquila
Tranquila Beach Boutique Hotel has partnered with Big Blue Divers Rasdhoo to provide guests with the most engaging underwater experiences possible. The resort boats its own diving dhoni and speed boat and all trips are tailor-made to customer preferences, helping them get the most out of every single dive. Big Blue Divers Rasdhoo's professional and energetic team know the local sites like the back of their hand and love sharing their passion and knowledge for the underwater world. Guests can book courses from Try Scuba Diving to Rescue, as well as night dives, and dawn dives in search of Rasdhoo's renowned hammerhead sharks.
As a relatively new dive centre, Big Blue Divers Rasdhoo offers modern and contemporary facilities, and new, well looked after equipment to ensure maximum guest comfort and put new and nervous minds at ease. Full equipment rental is available from the shop, including dive computers and GoPros, and private photography and videography services can also be provided.
---
Top tips
To dive exciting sites like Hammerhead Point, take an advanced open water course before or during your stay.
Visit during a full or new moon between December and April for the very best chances of seeing the atoll's famous reef manta rays.
Be sure to pack plenty of lightweight clothing, comfortable shoes, and sun protection, for exploring Rasdhoo Island above water.
---
Diving
Diving in Rasdhoo Atoll
Hammerhead shark

Year round

Schooling reef fish

Year round
Renowned for big fish and breathtaking underwater scenery, Rasdhoo's diving is truly some of the best in the world. Rising out of the ocean depths, this tiny atoll has found fame as one of the Maldives' top locations for encounters with sharks - including hammerheads. Not to mention spectacular experiences with manta rays and schooling fish. Take a trip to Rasdhoo and explore deep reef walls and dramatic topography, relax on beautiful beaches and enjoy the hospitality of our highly recommended resorts and local guesthouses.
---
Resort checklist
Number of rooms
10
Official dive center rating
PADI Dive Centre
Courses offered
Discover Scuba Diving, Open Water, Advanced, Rescue, specialities
---