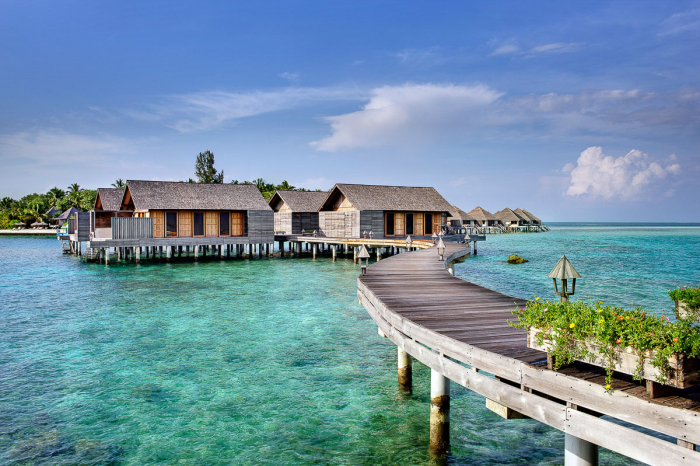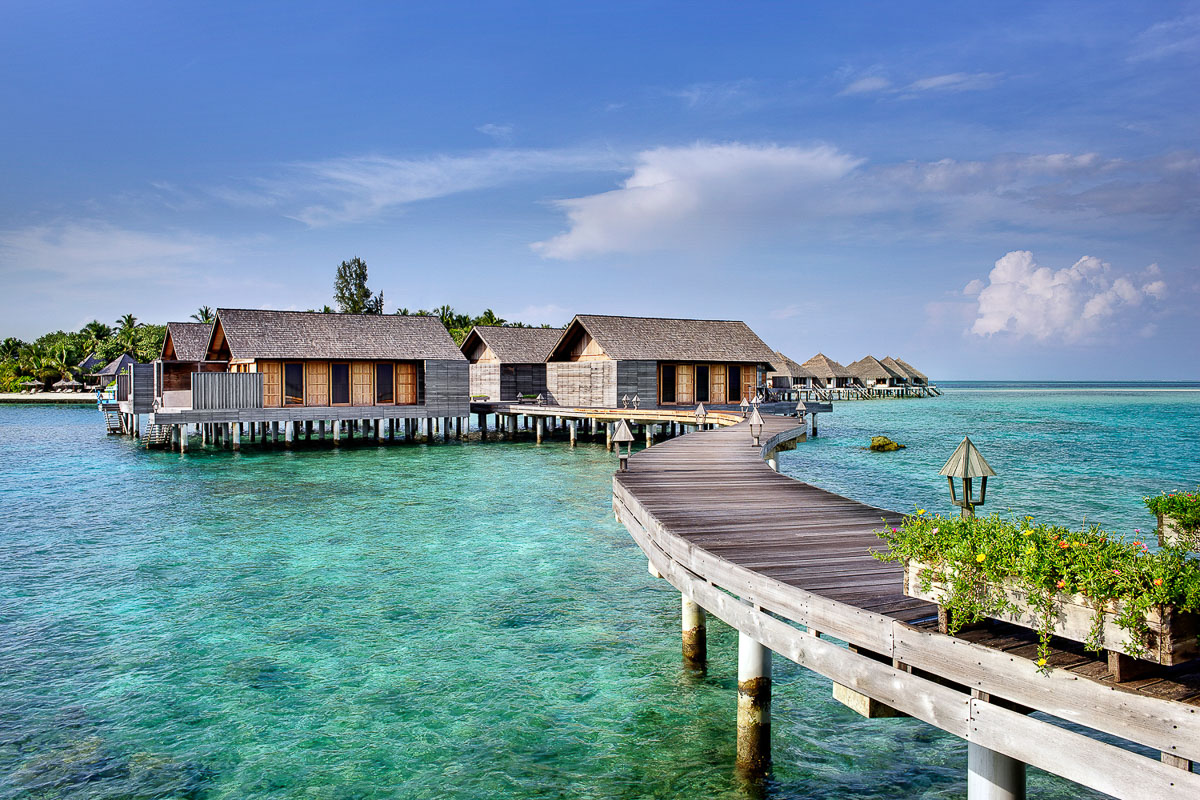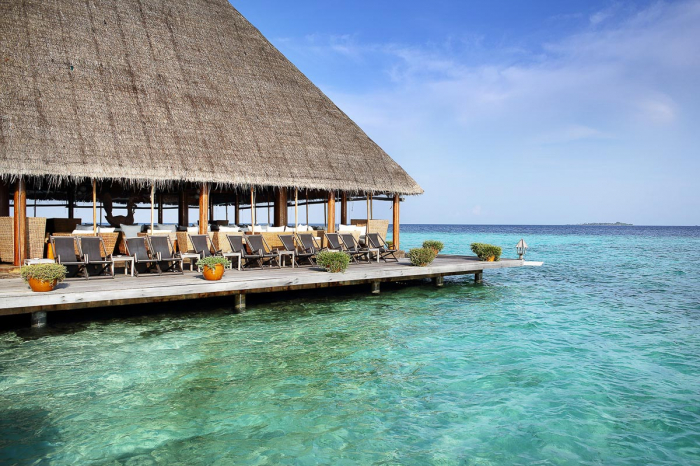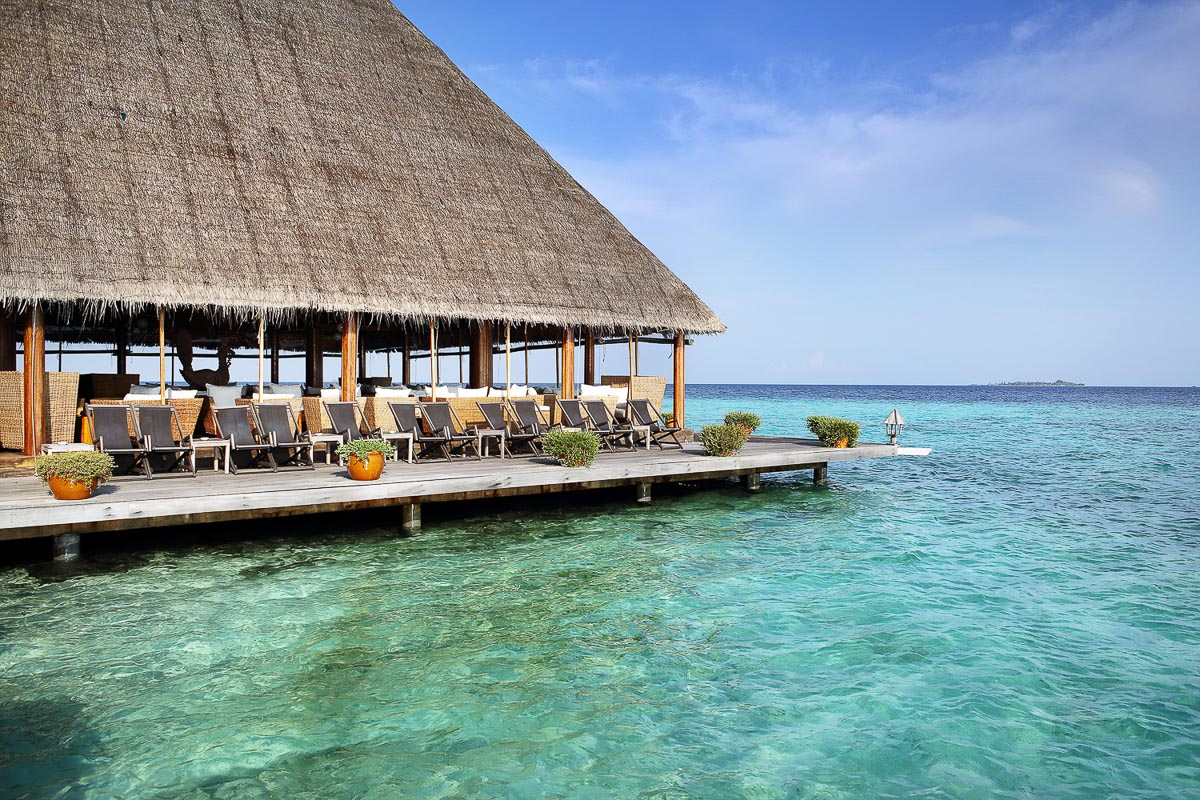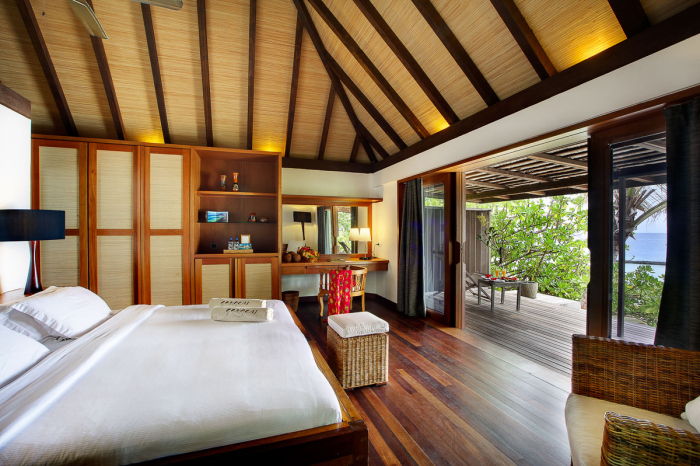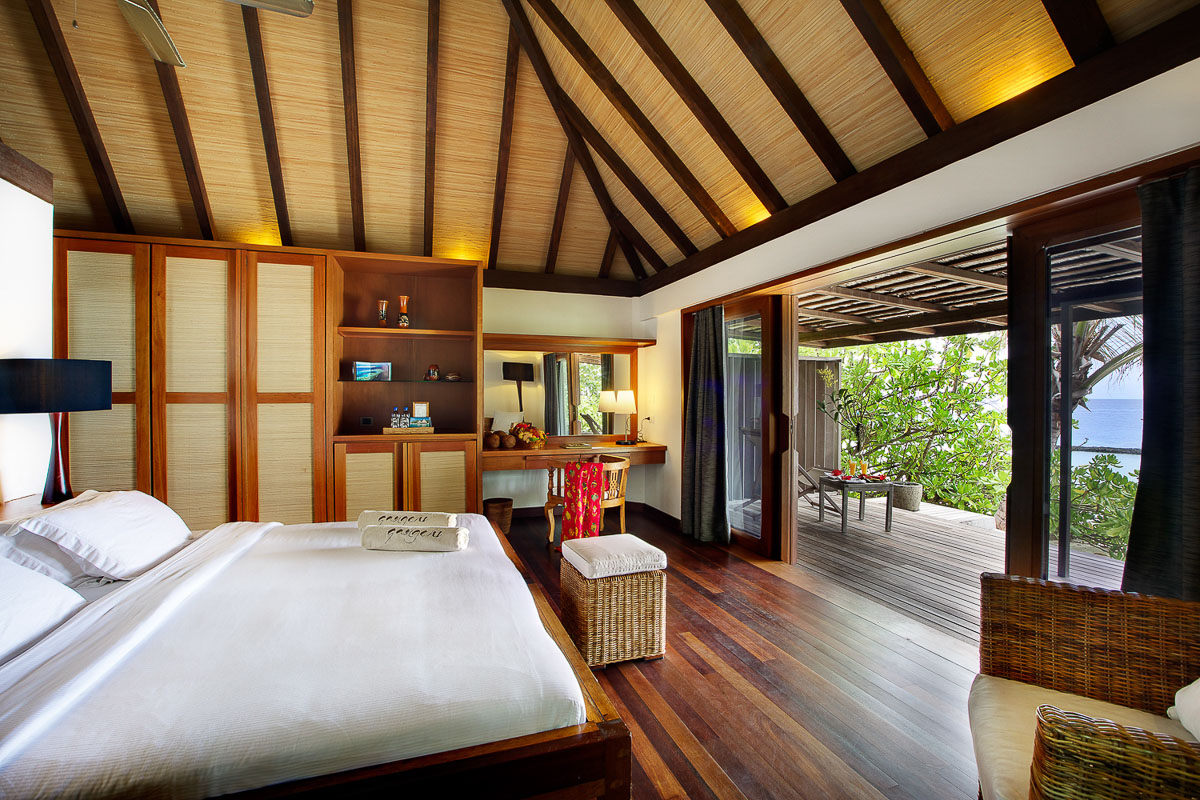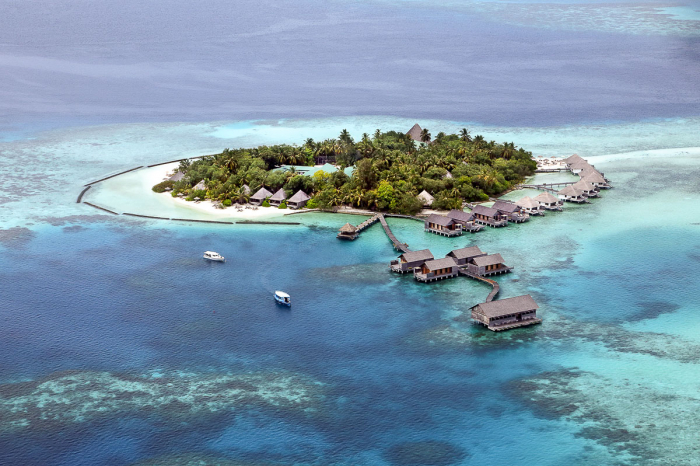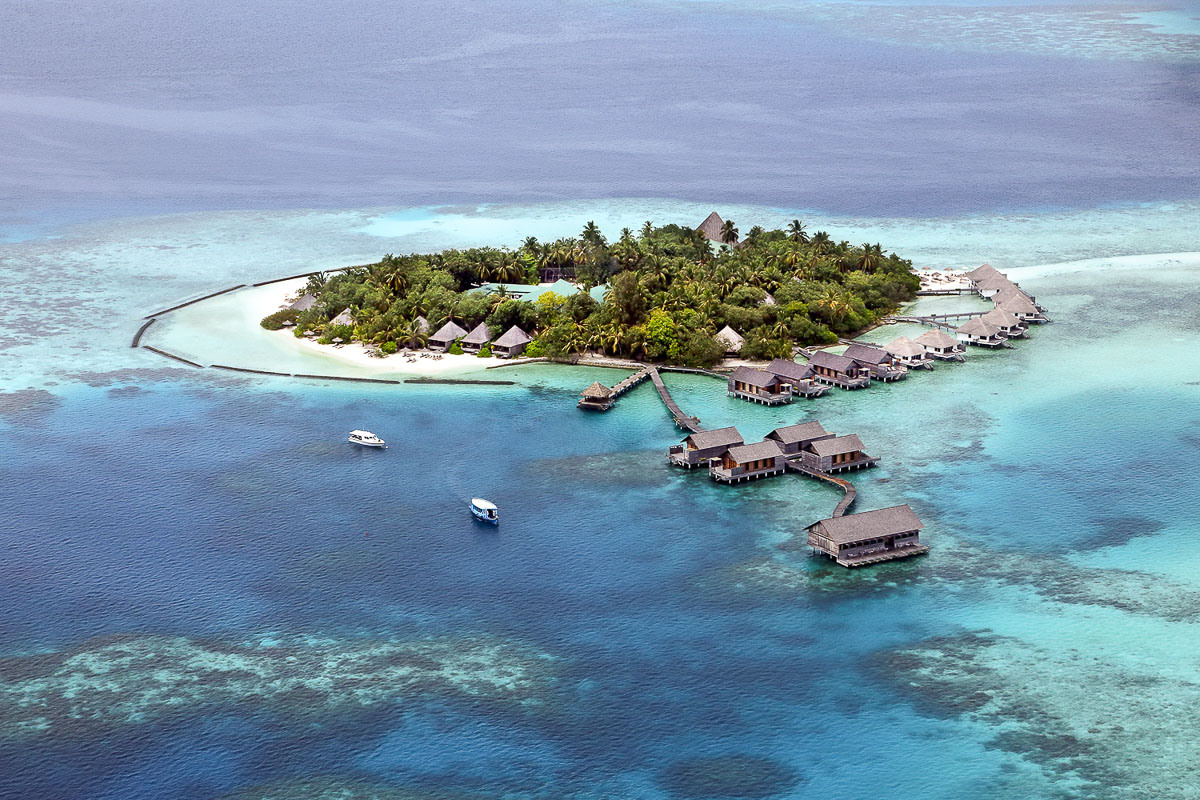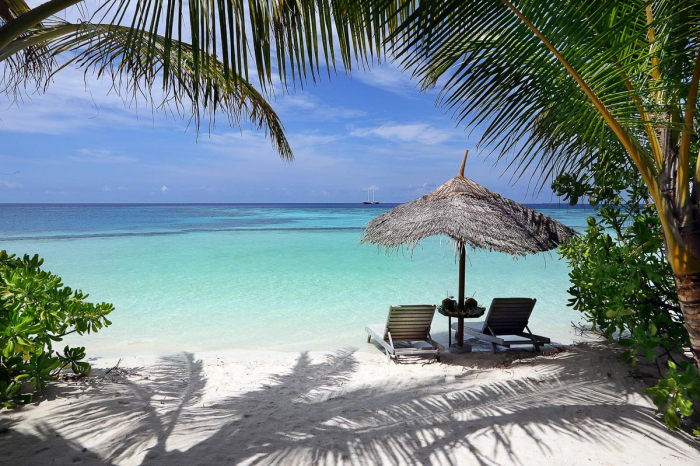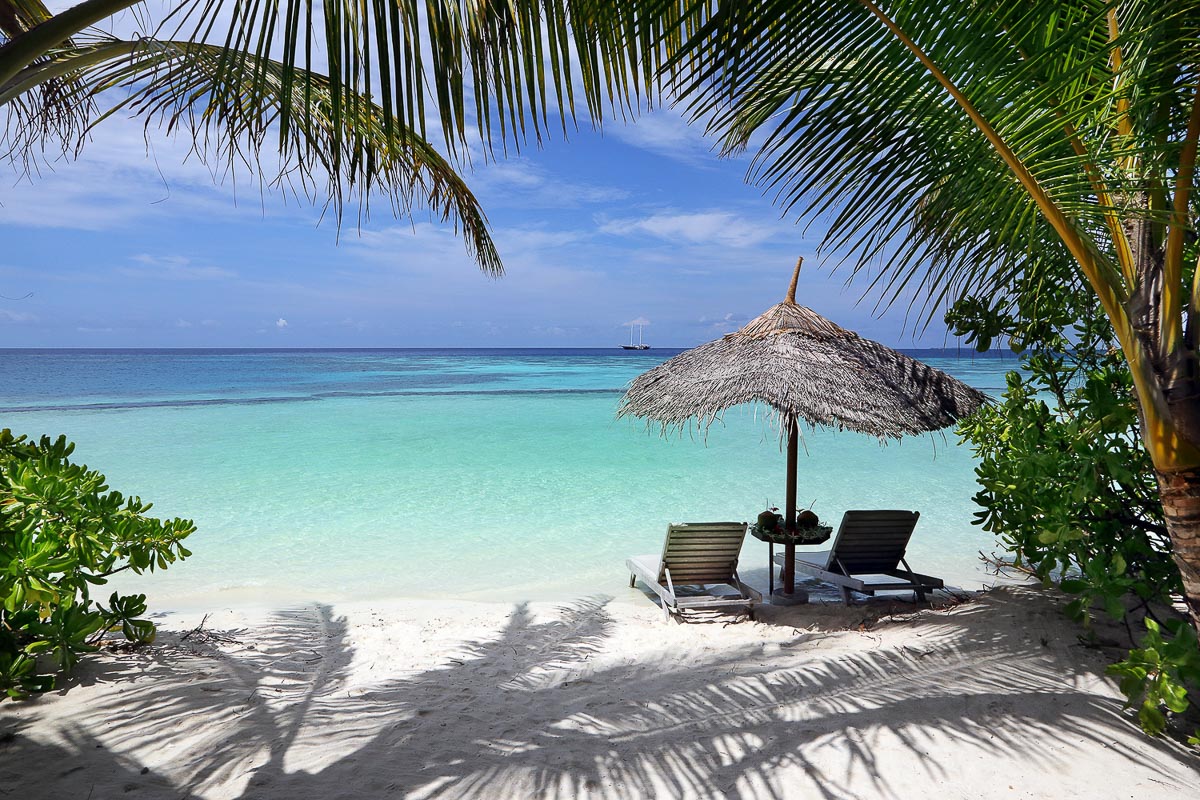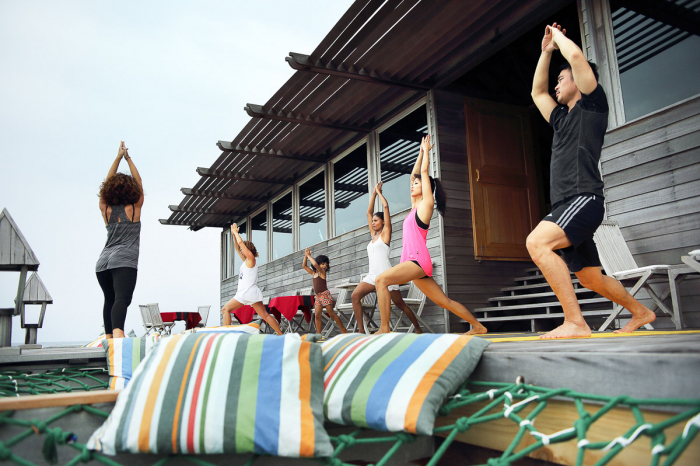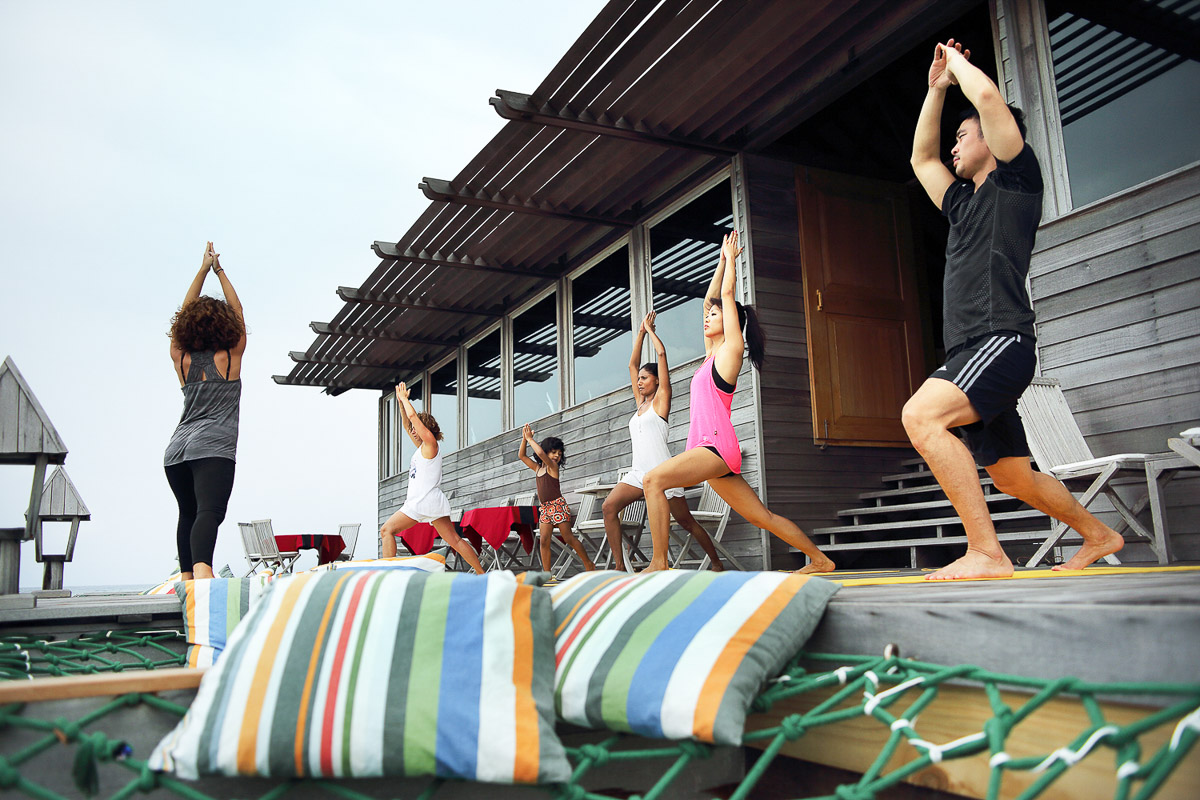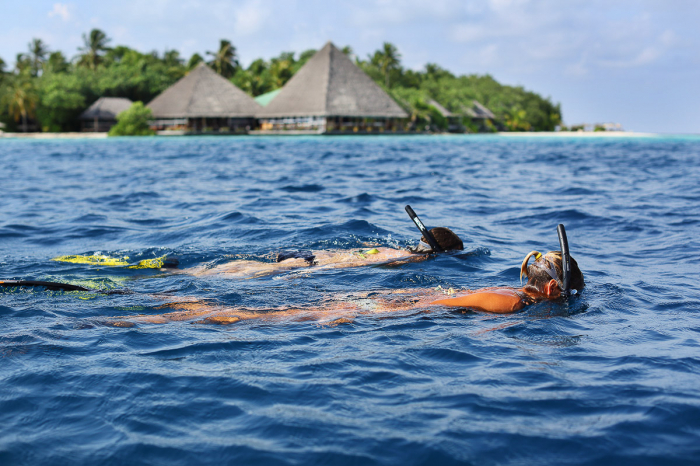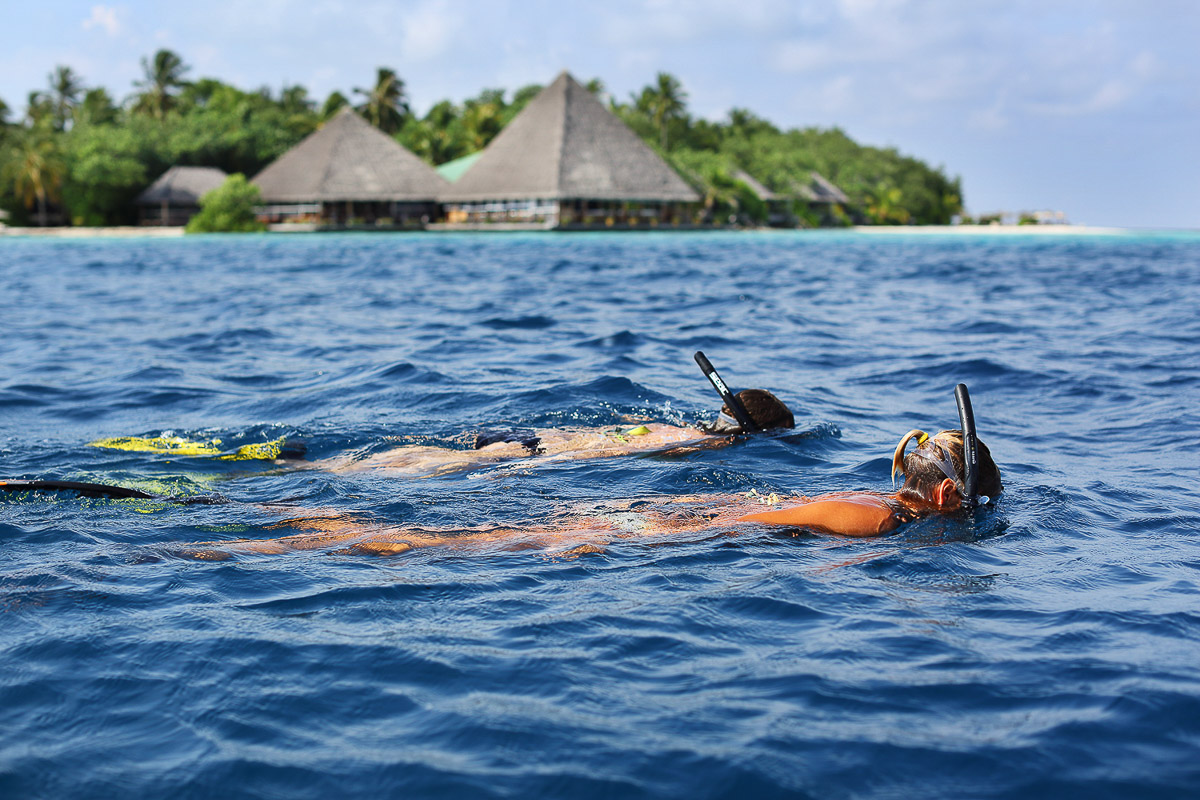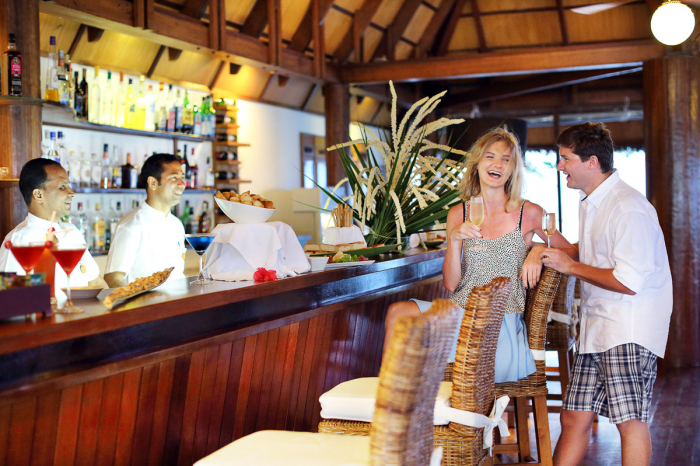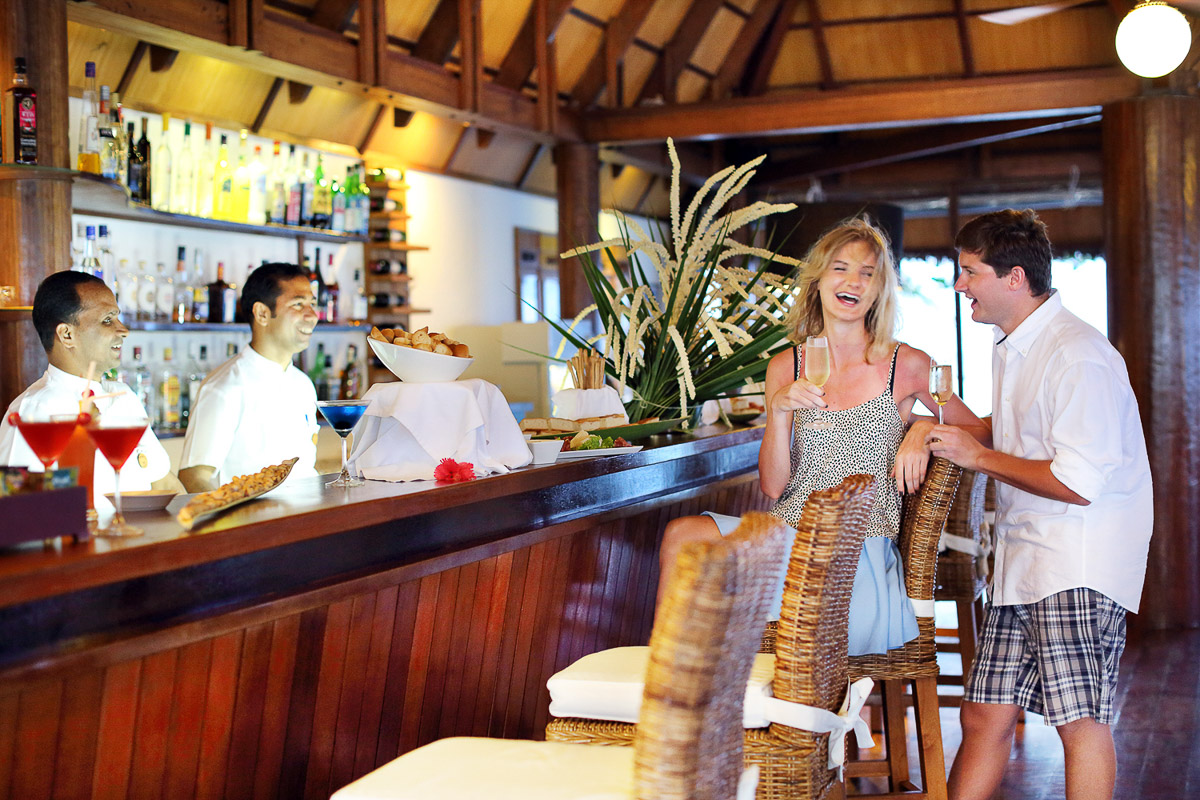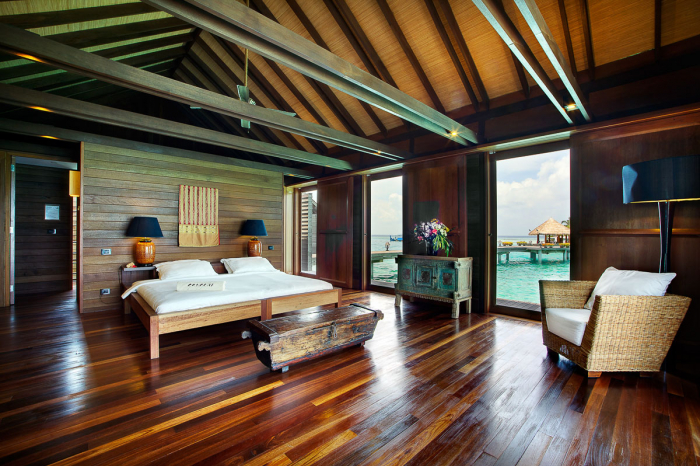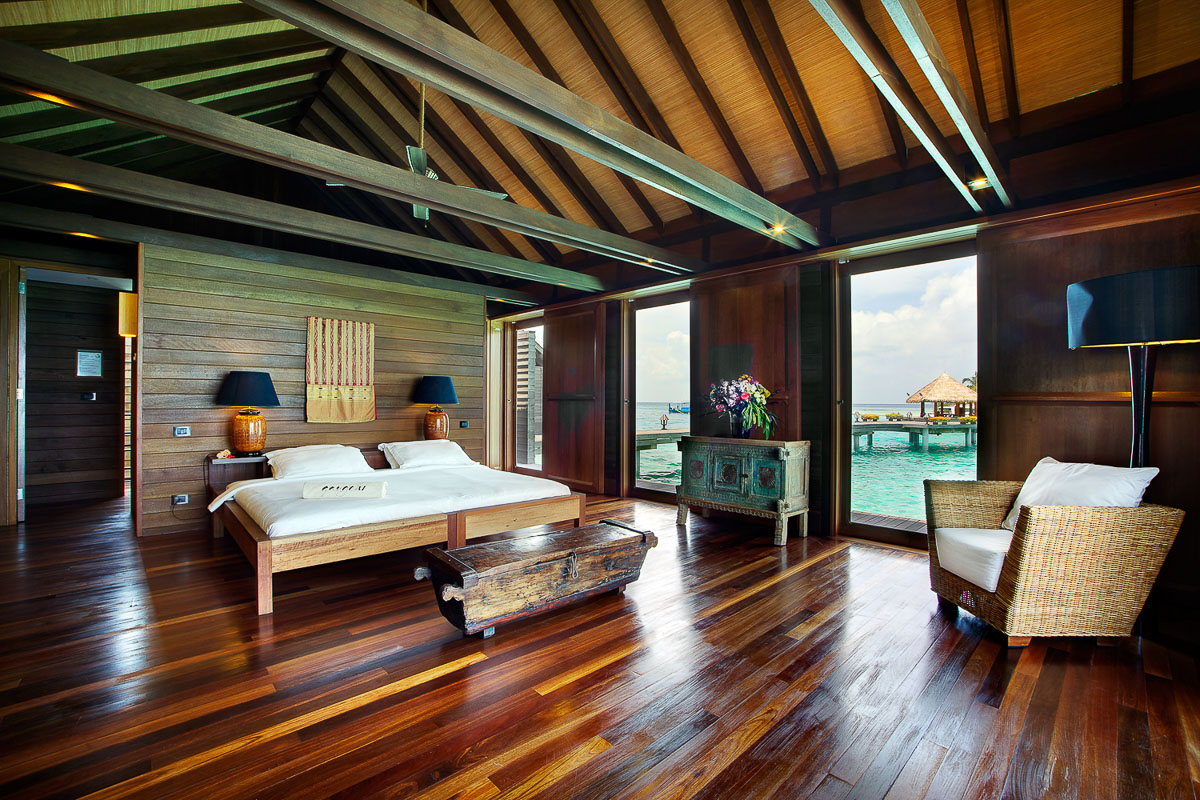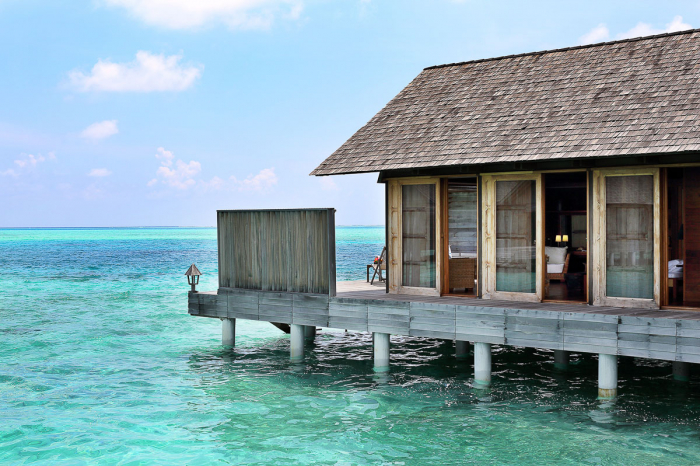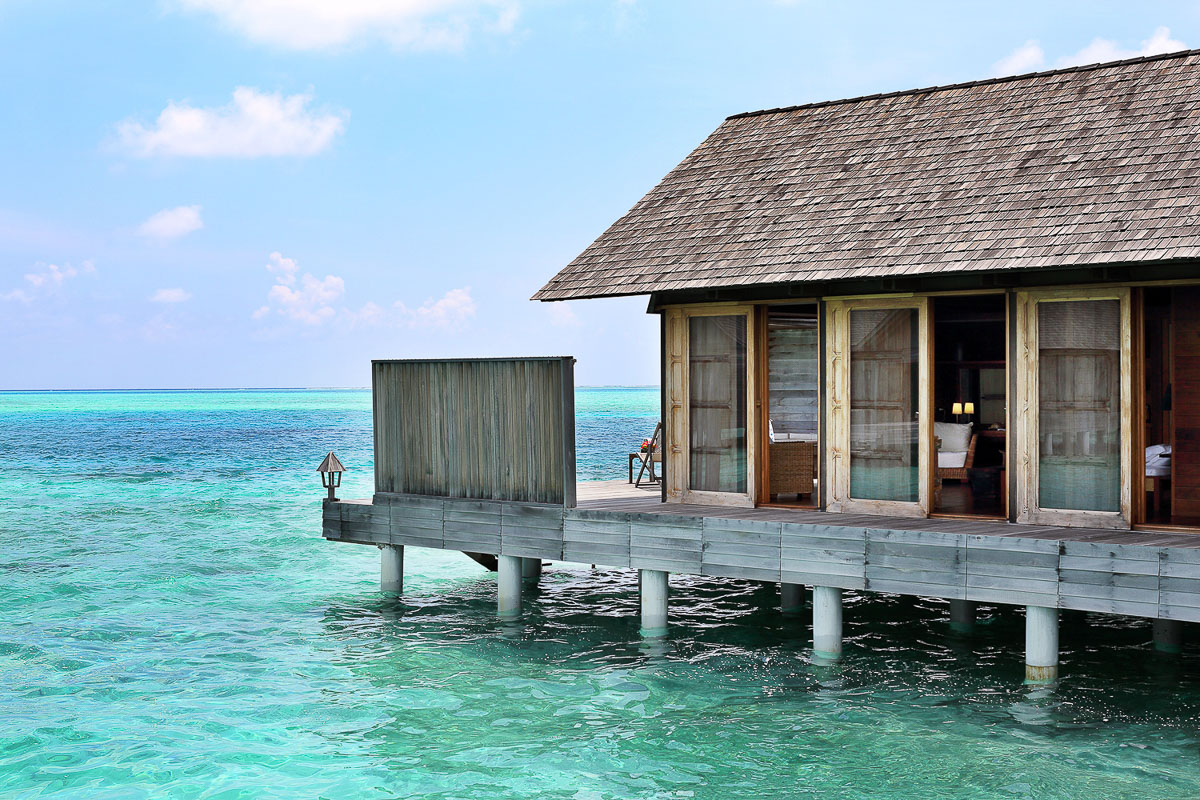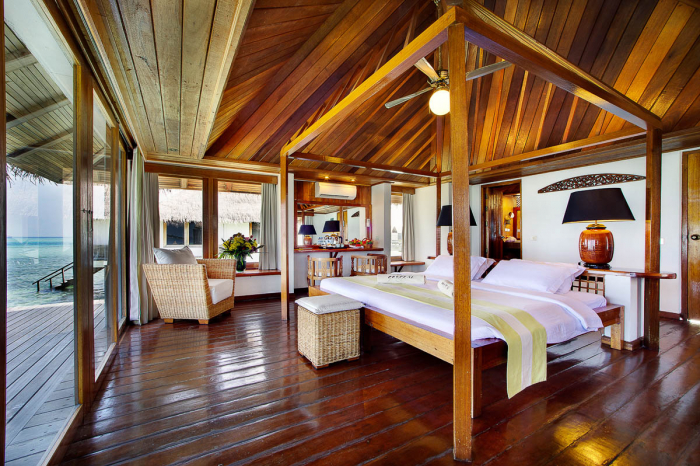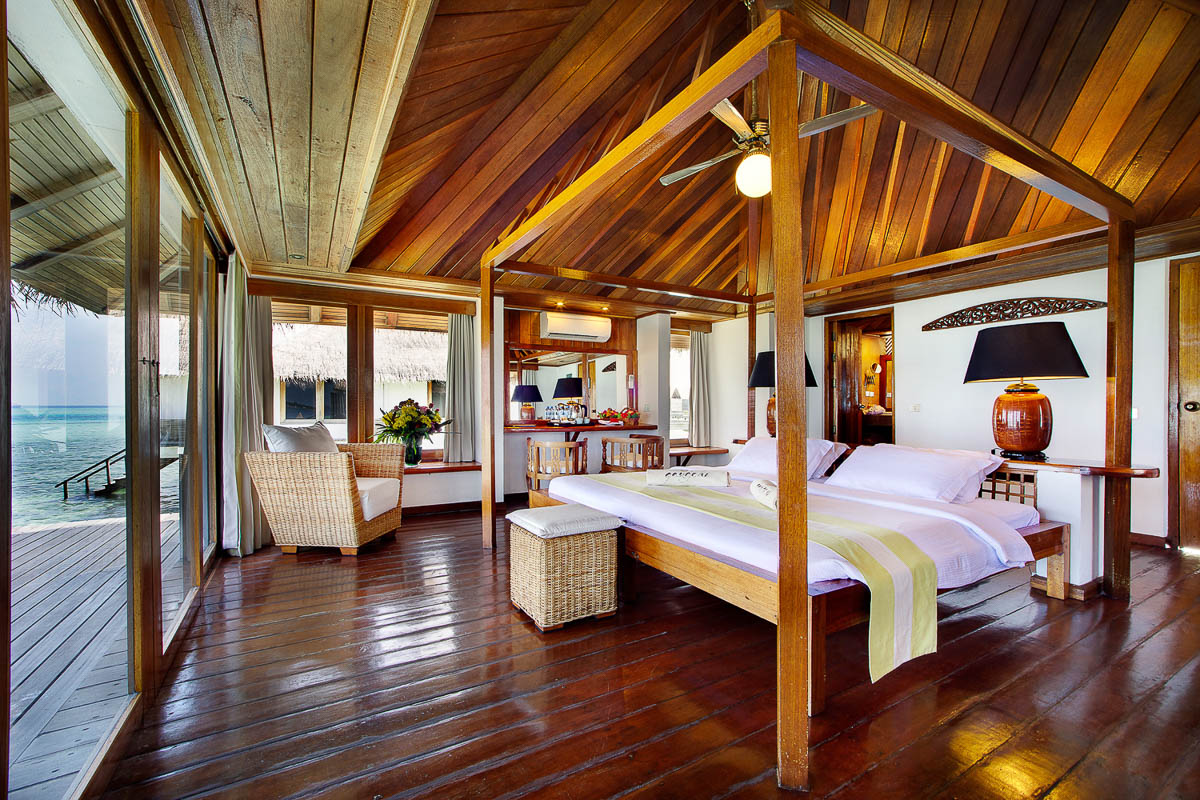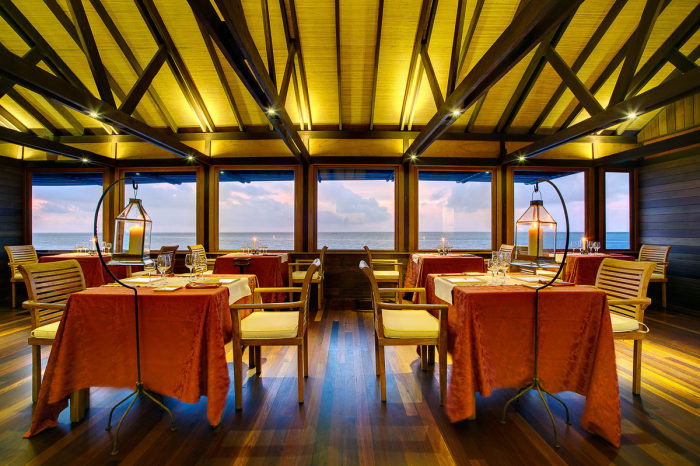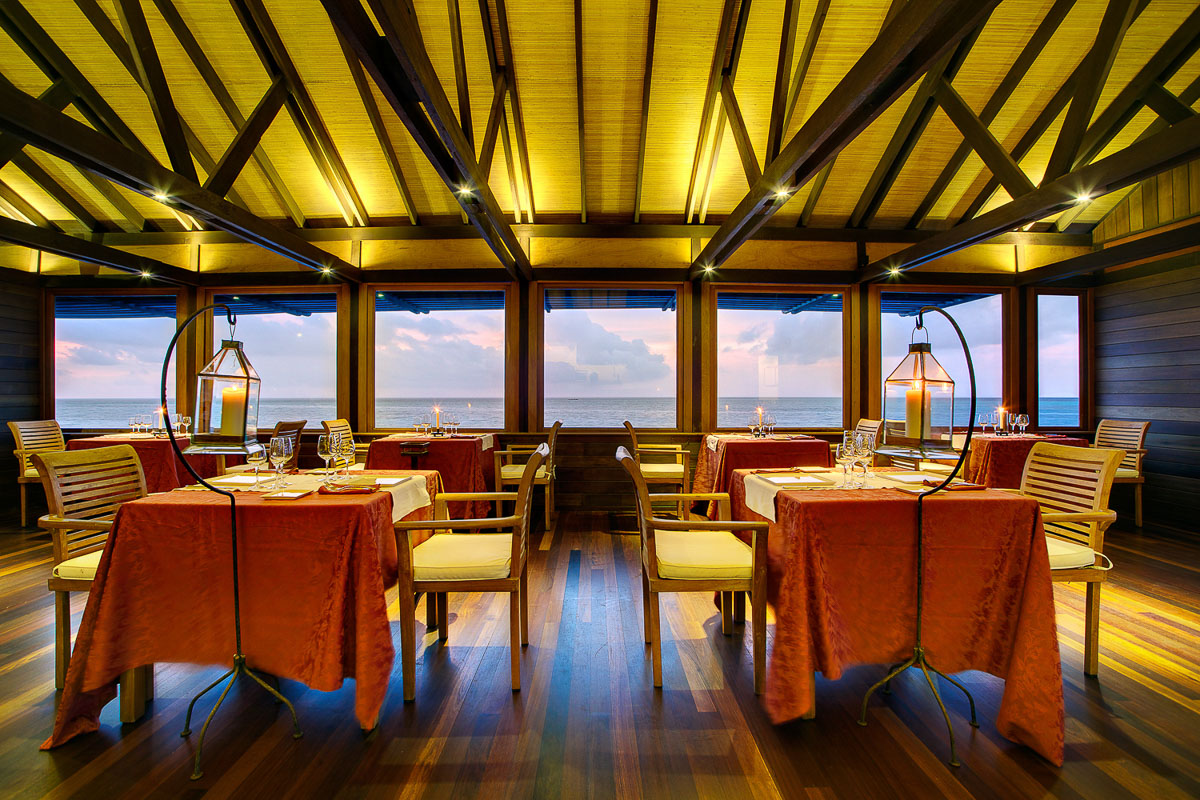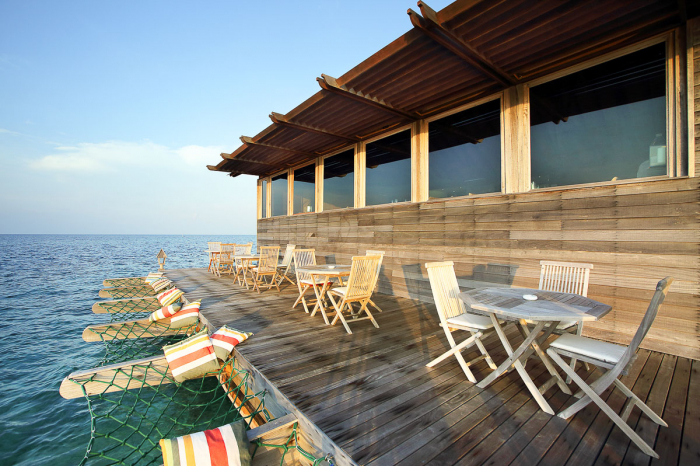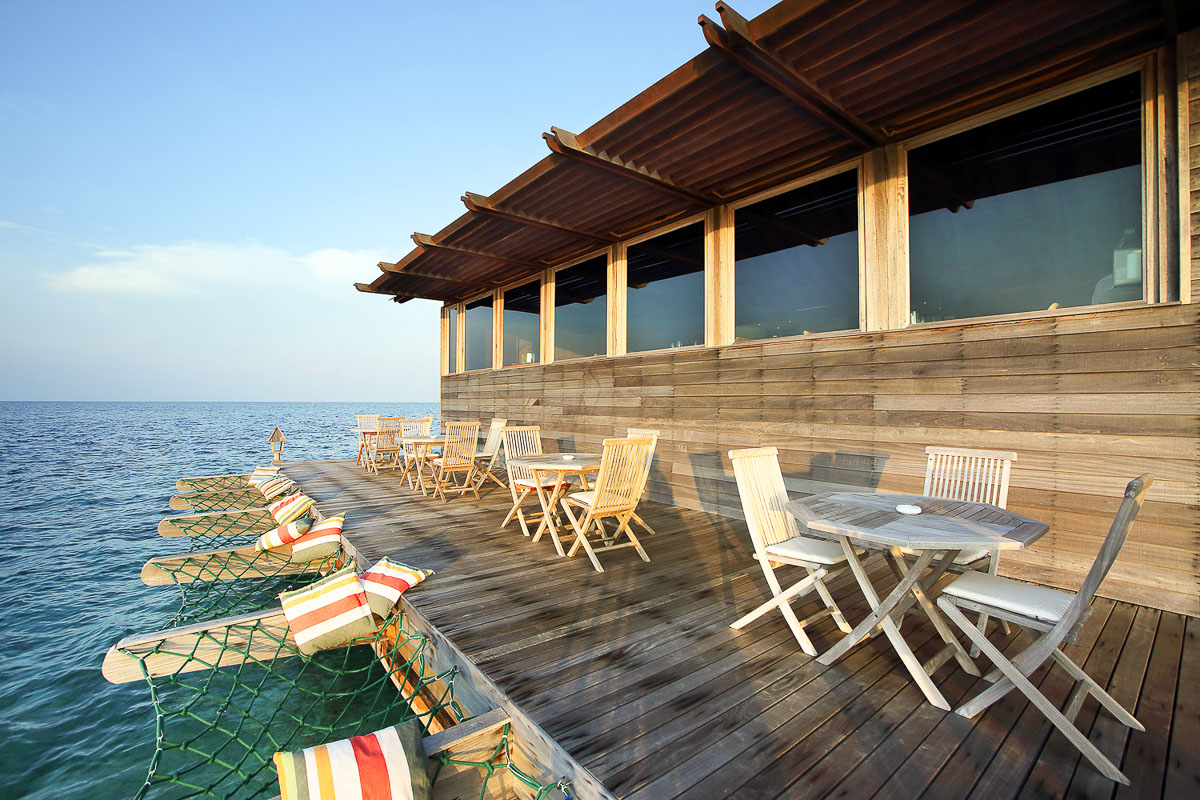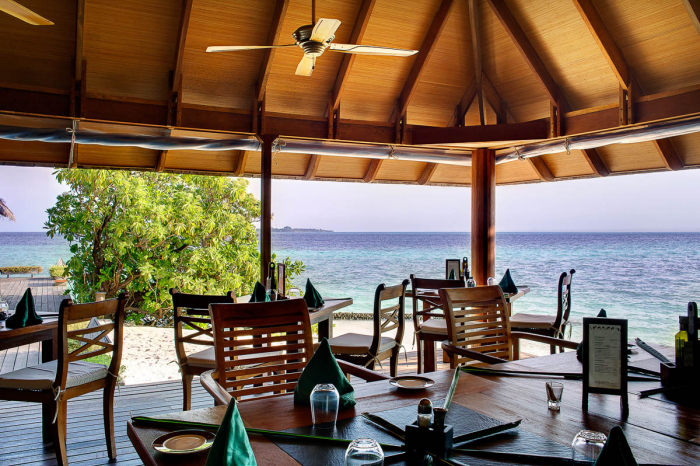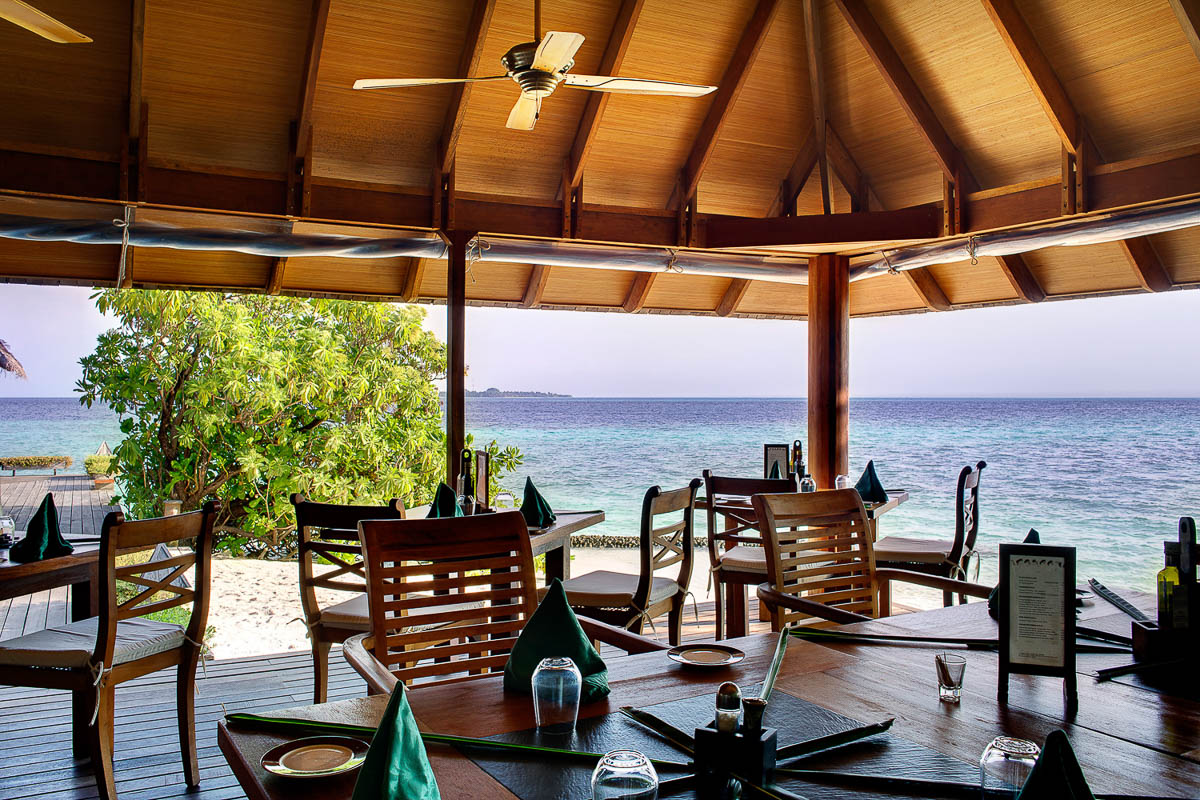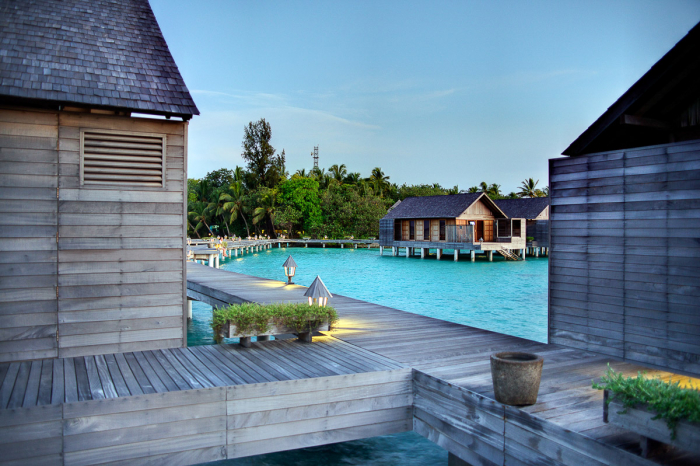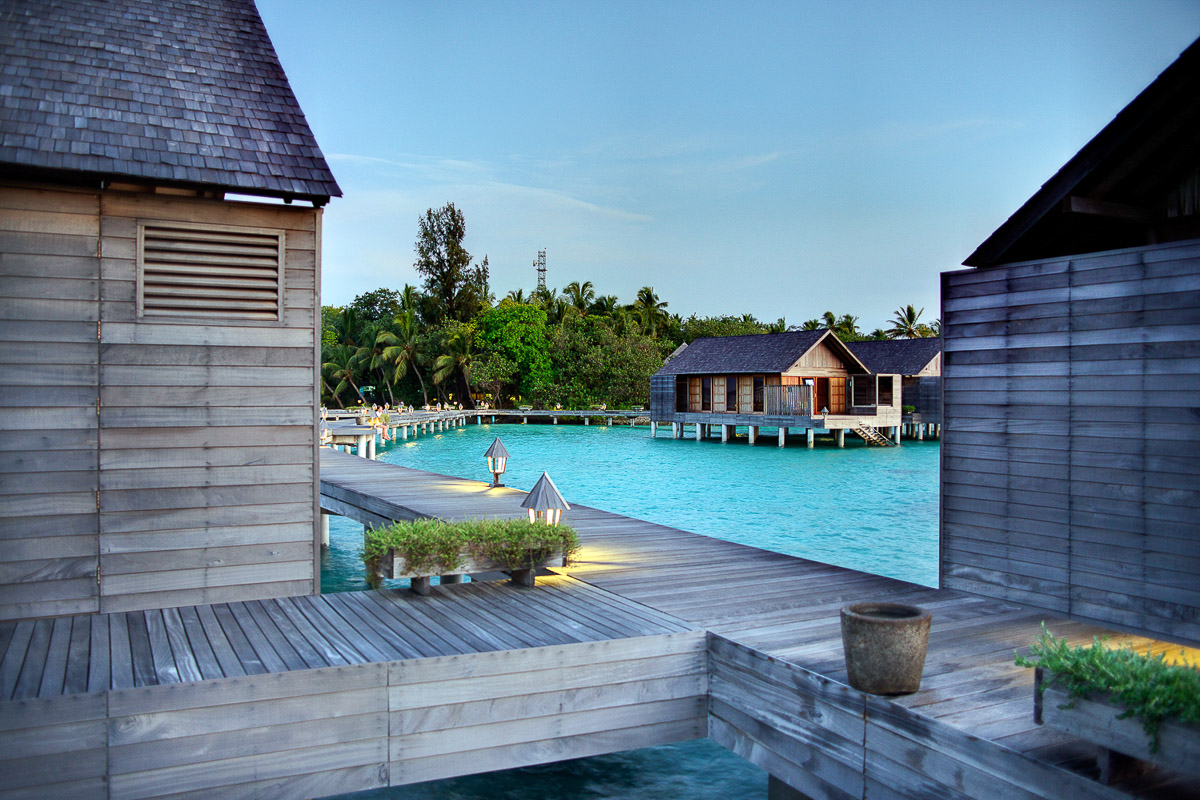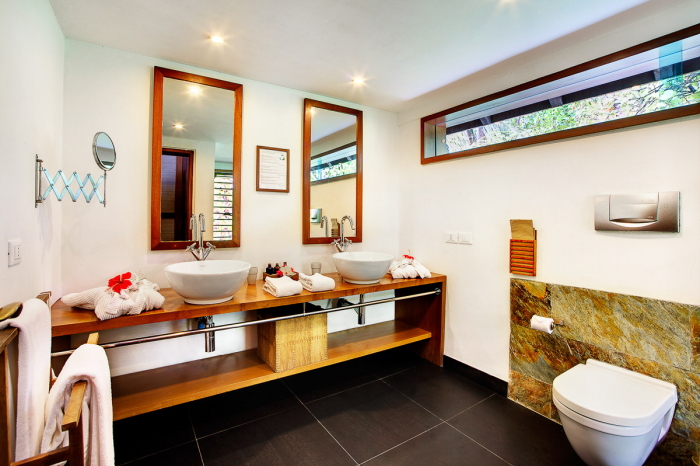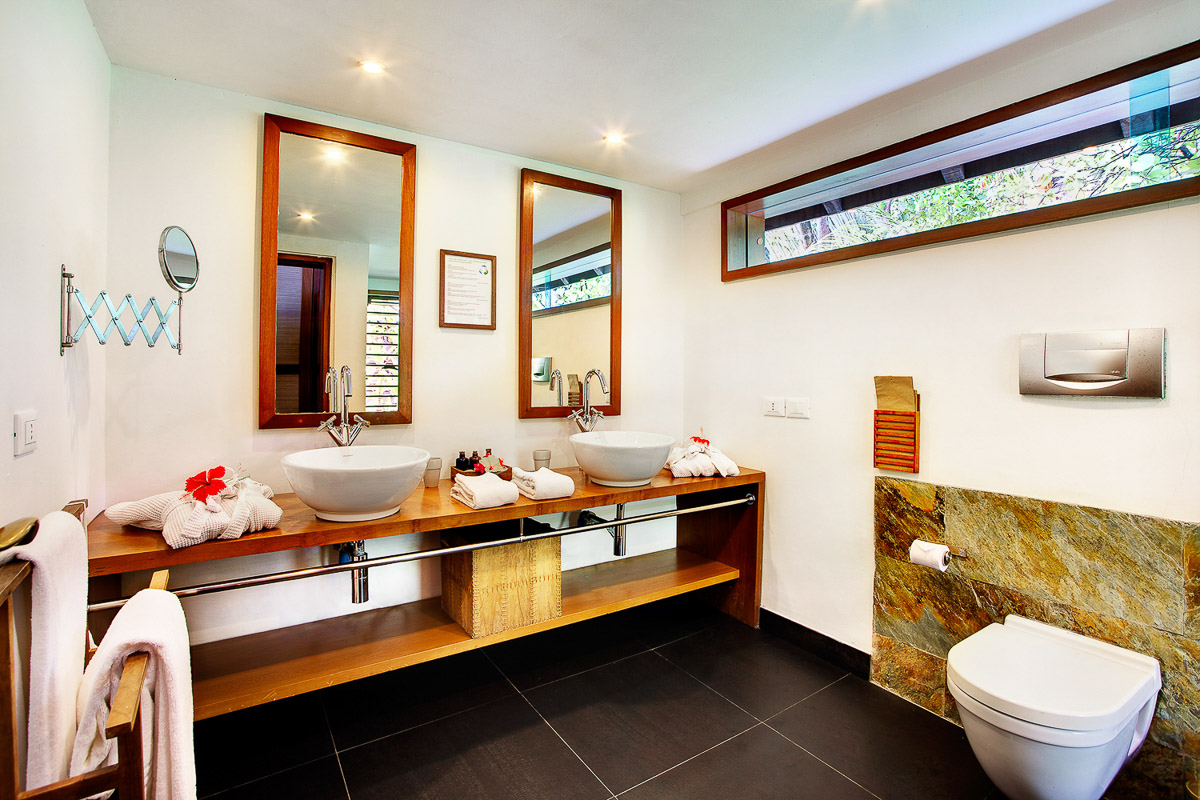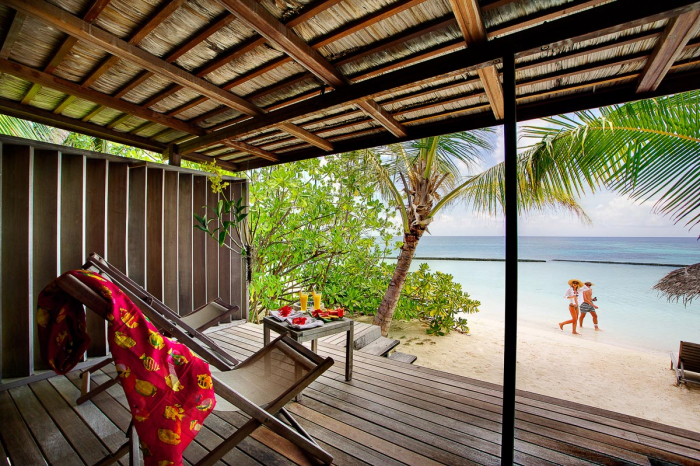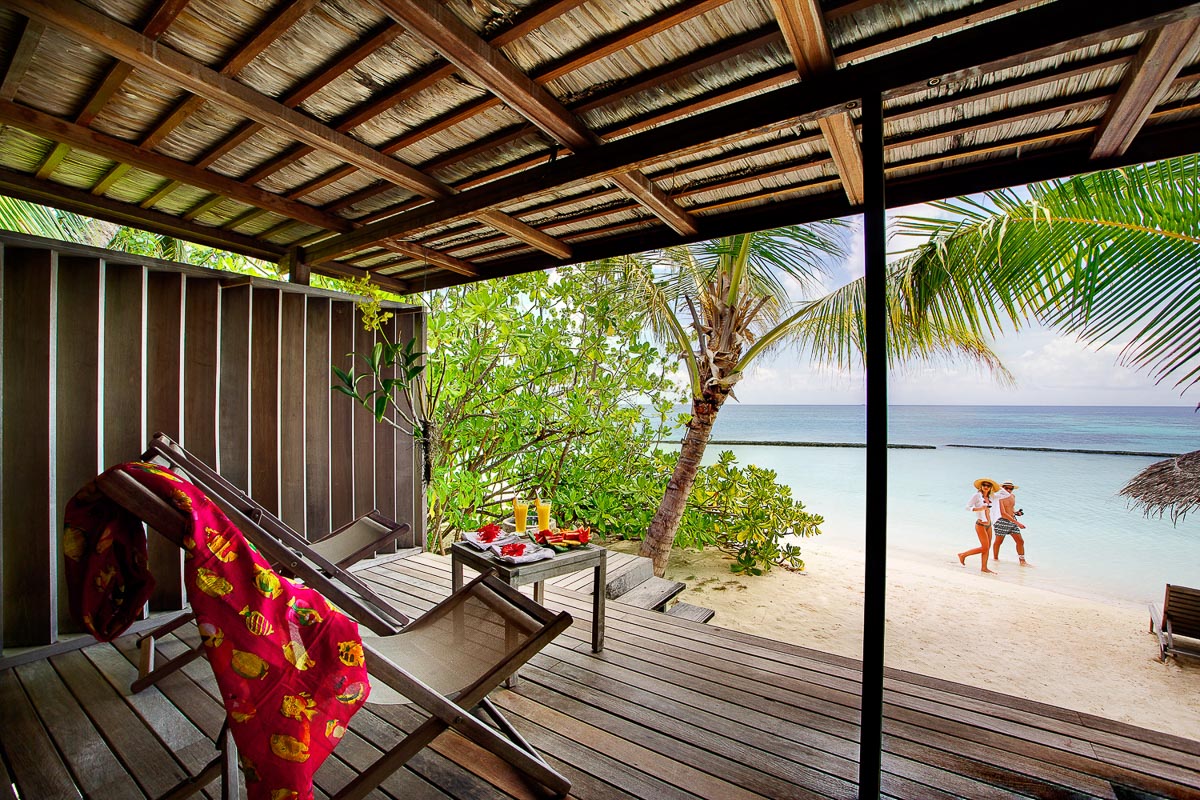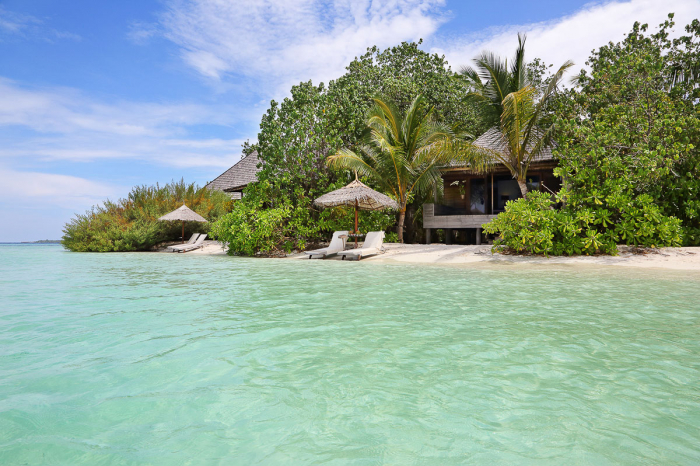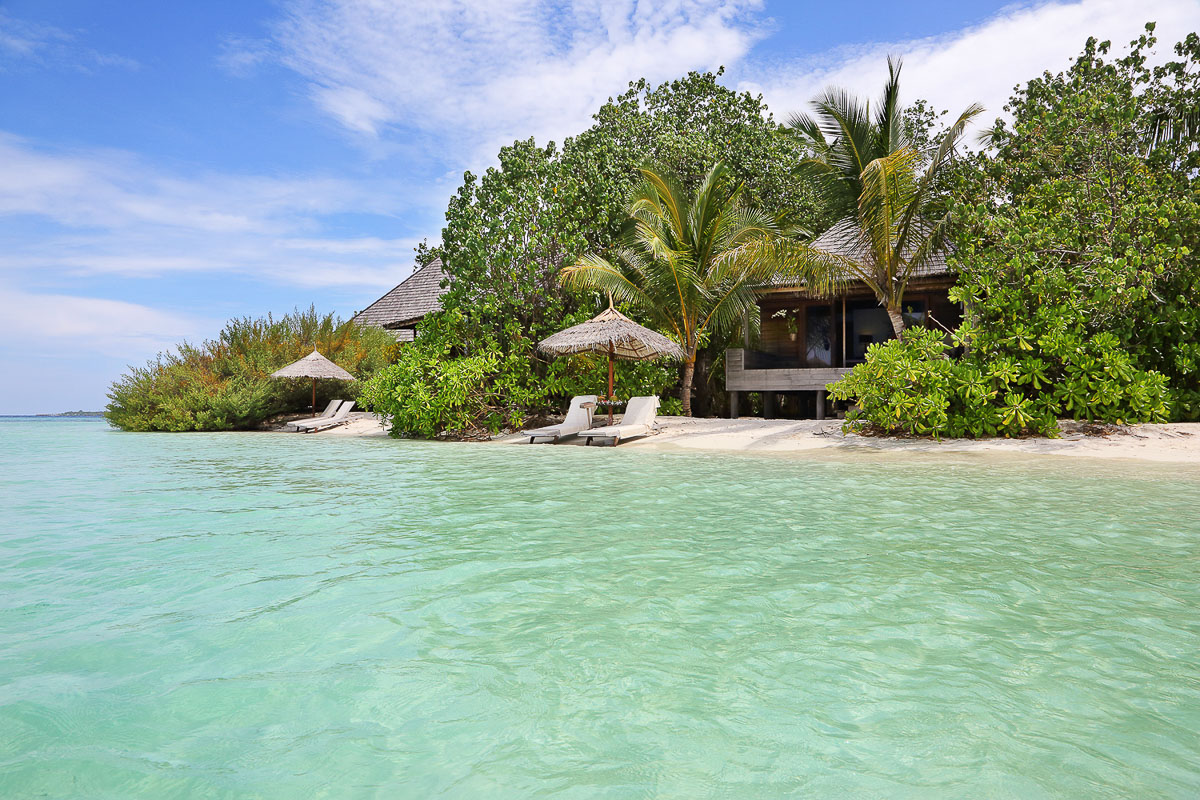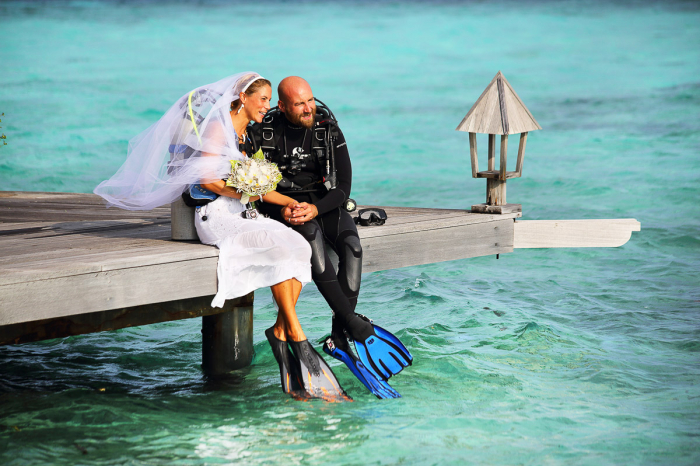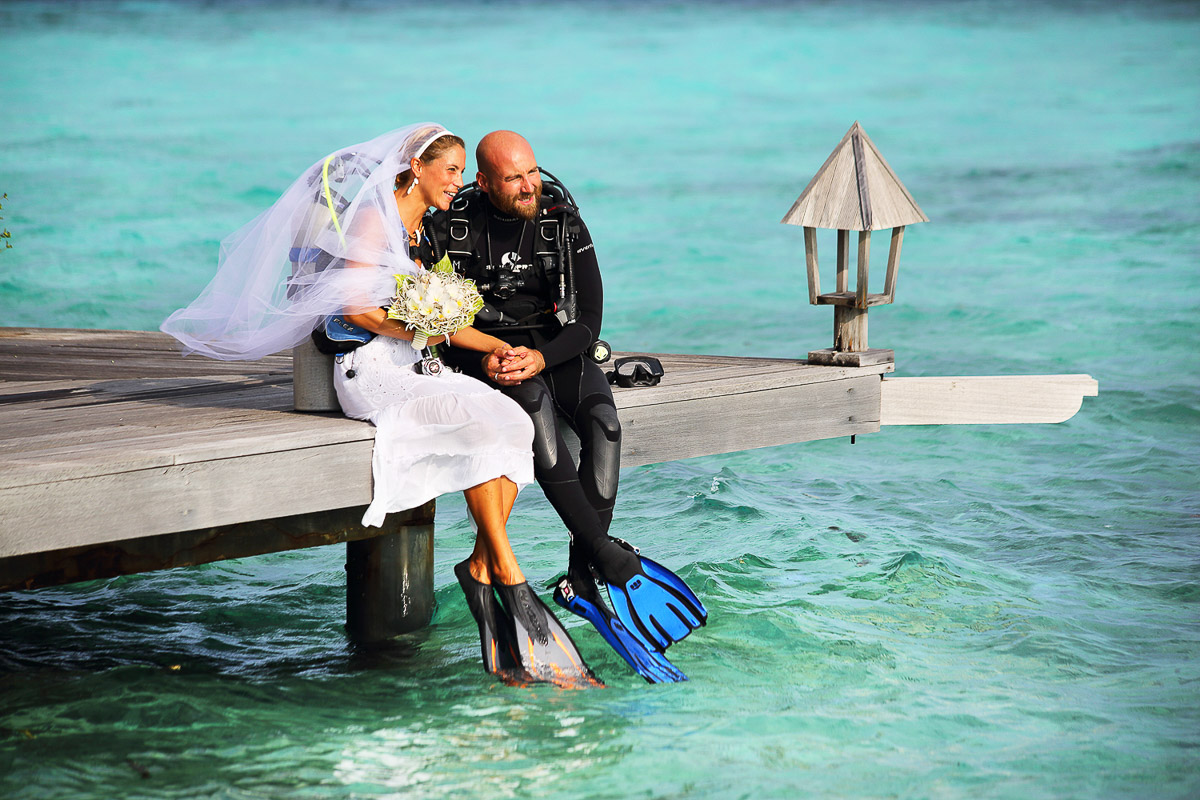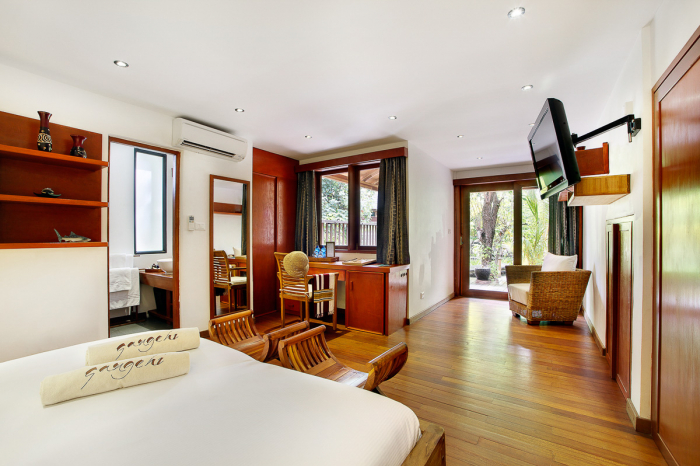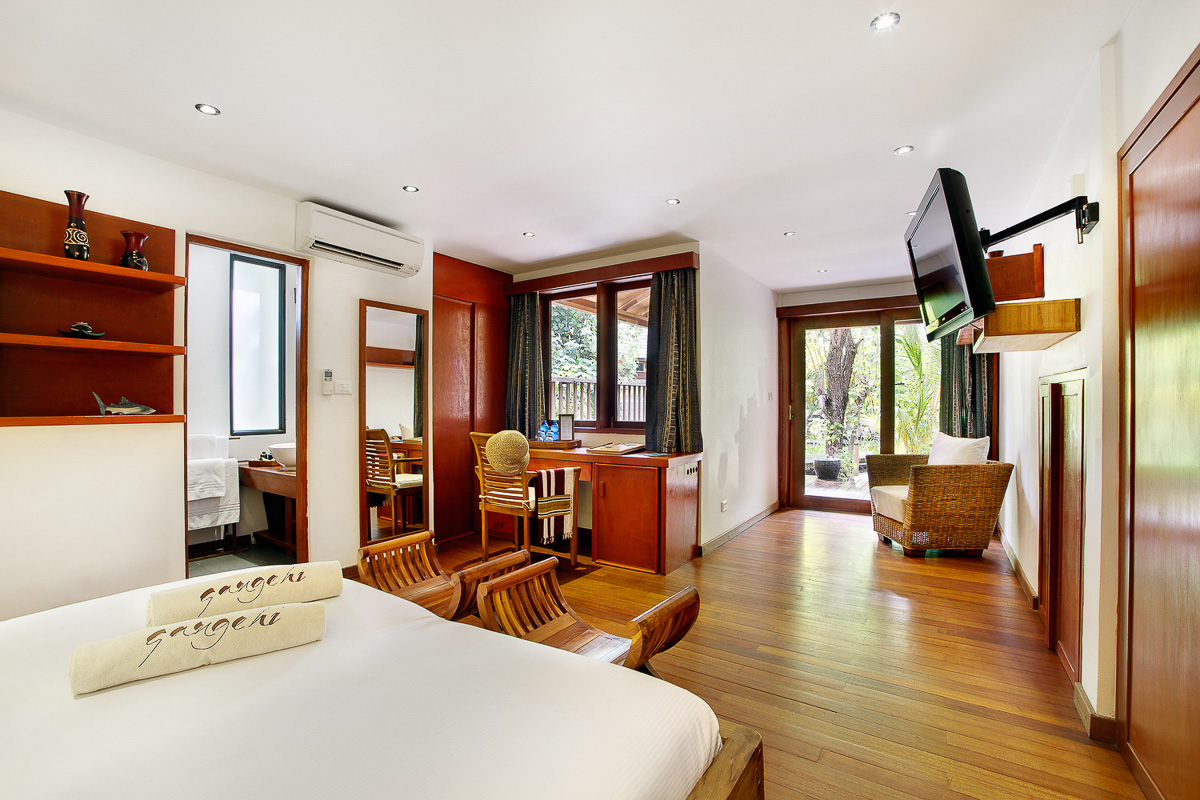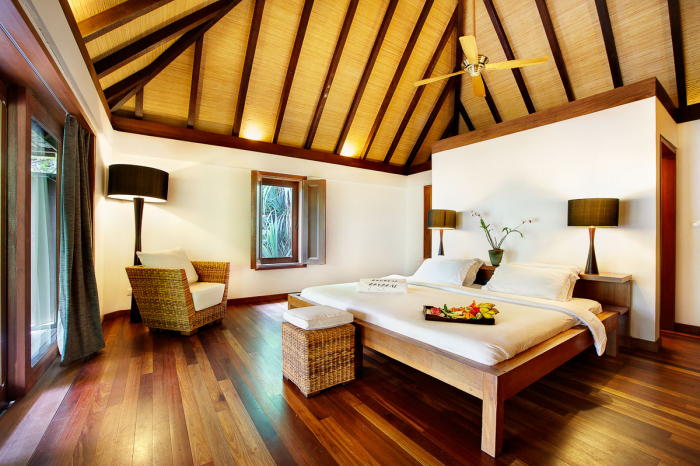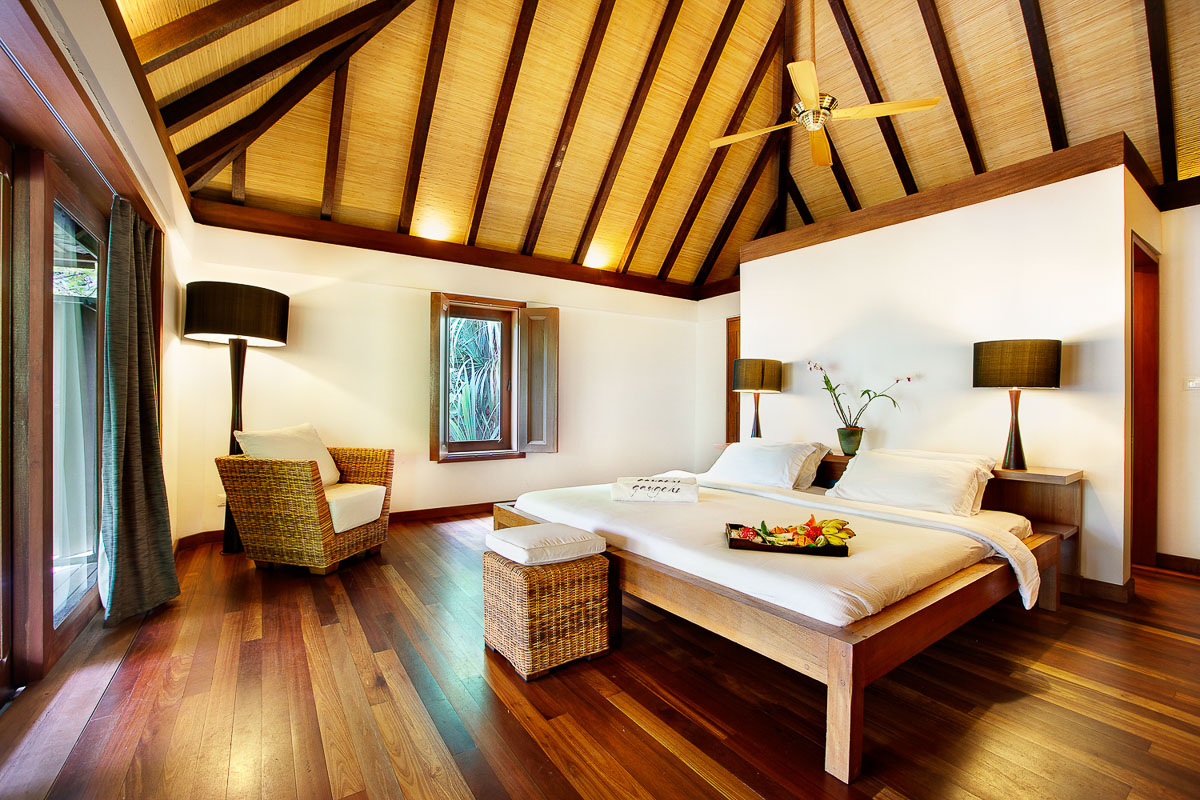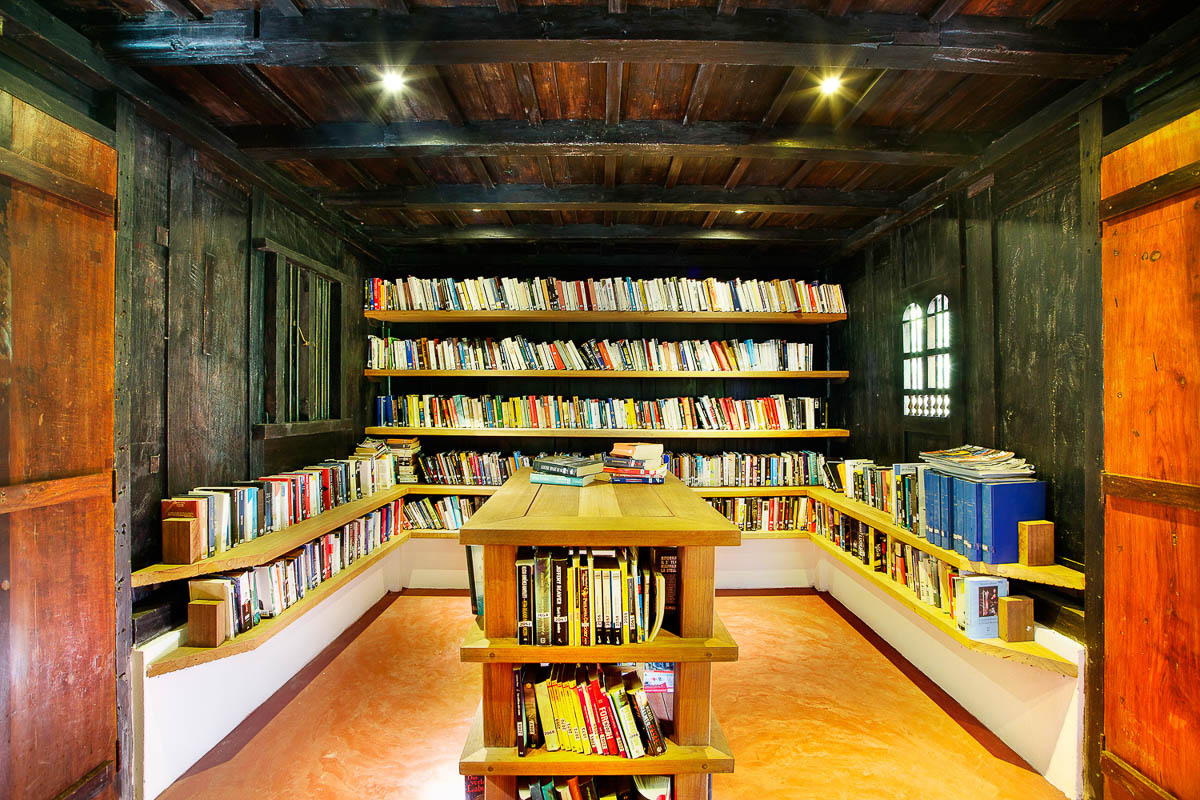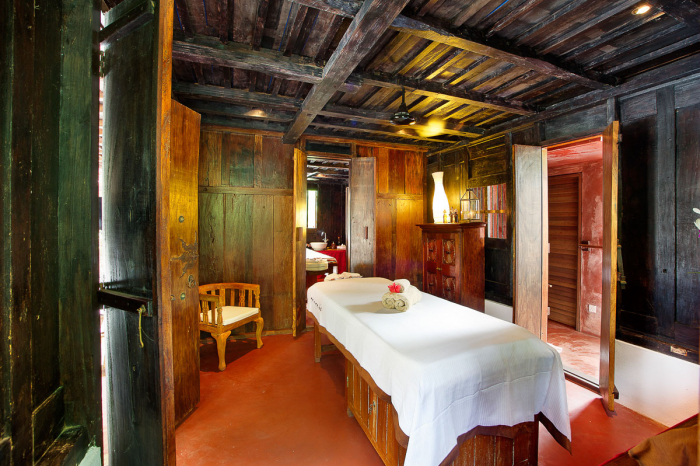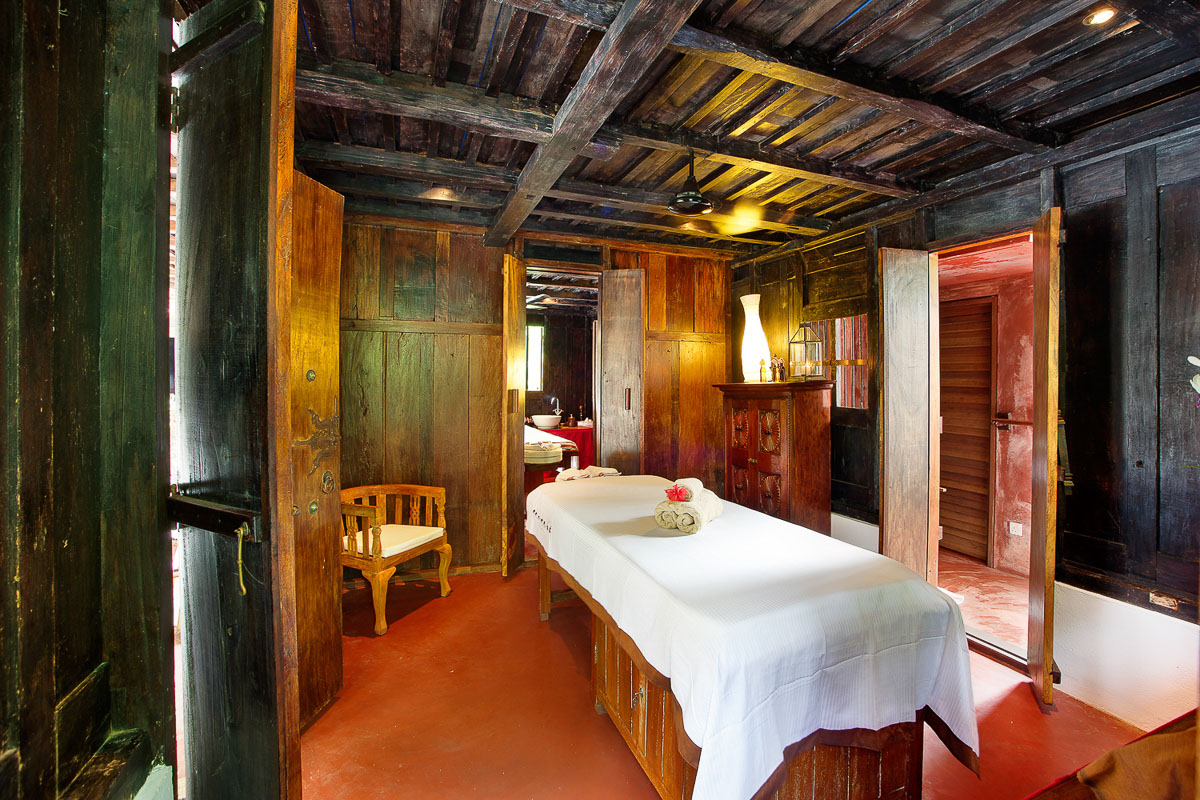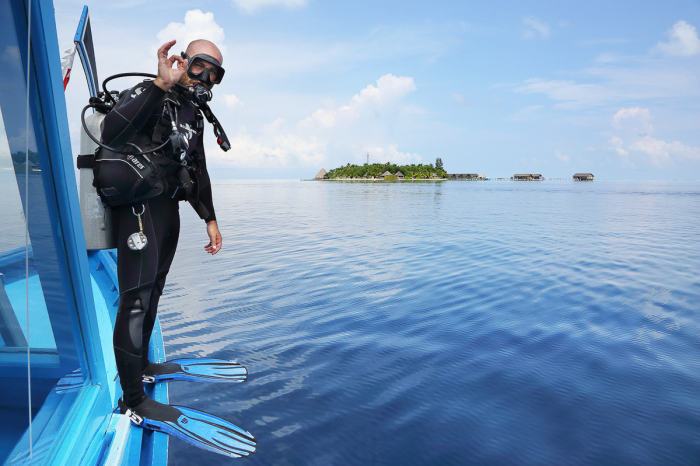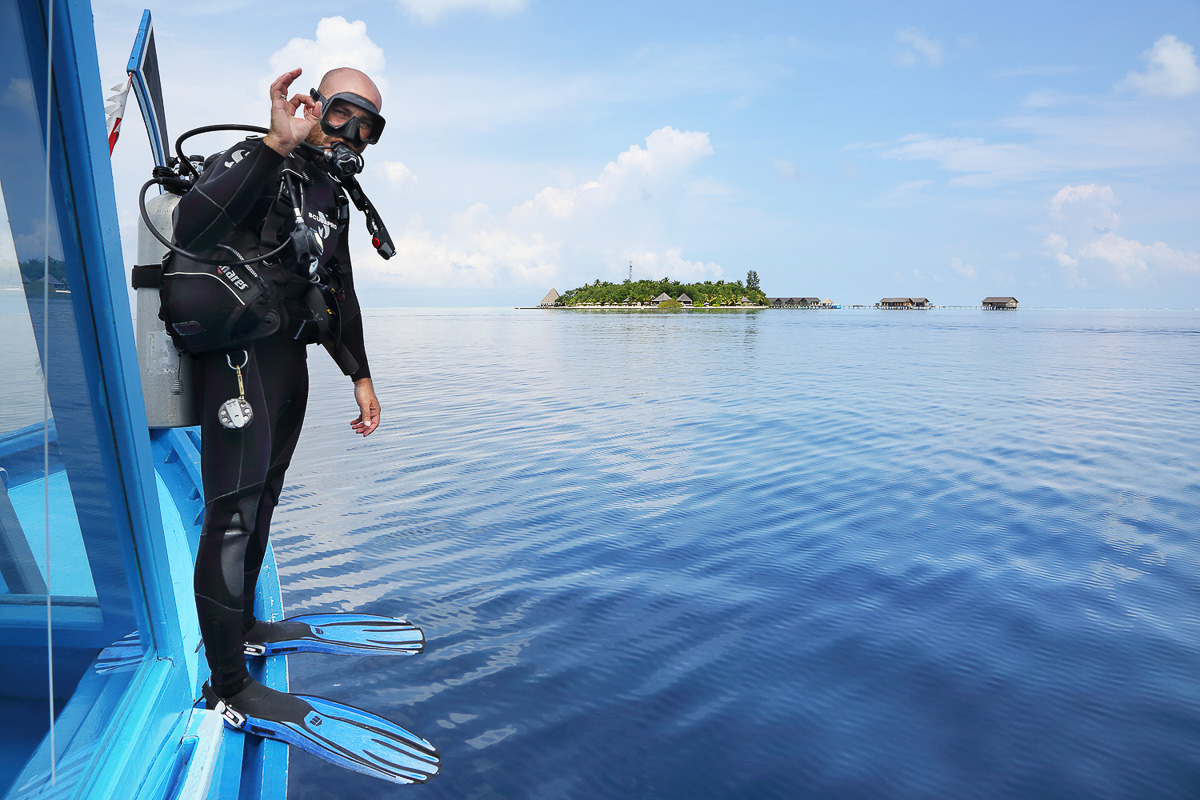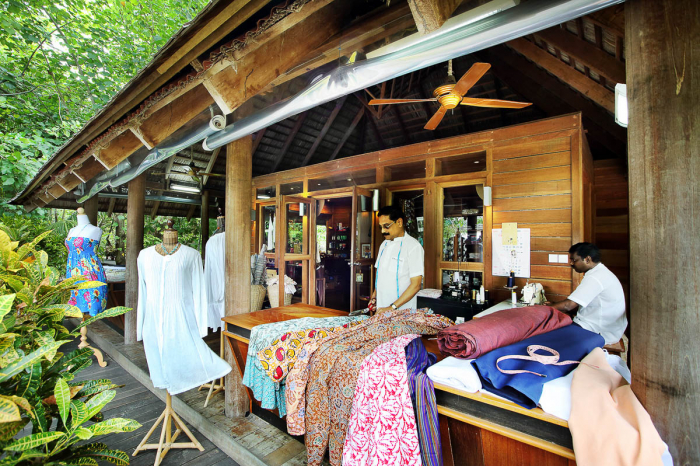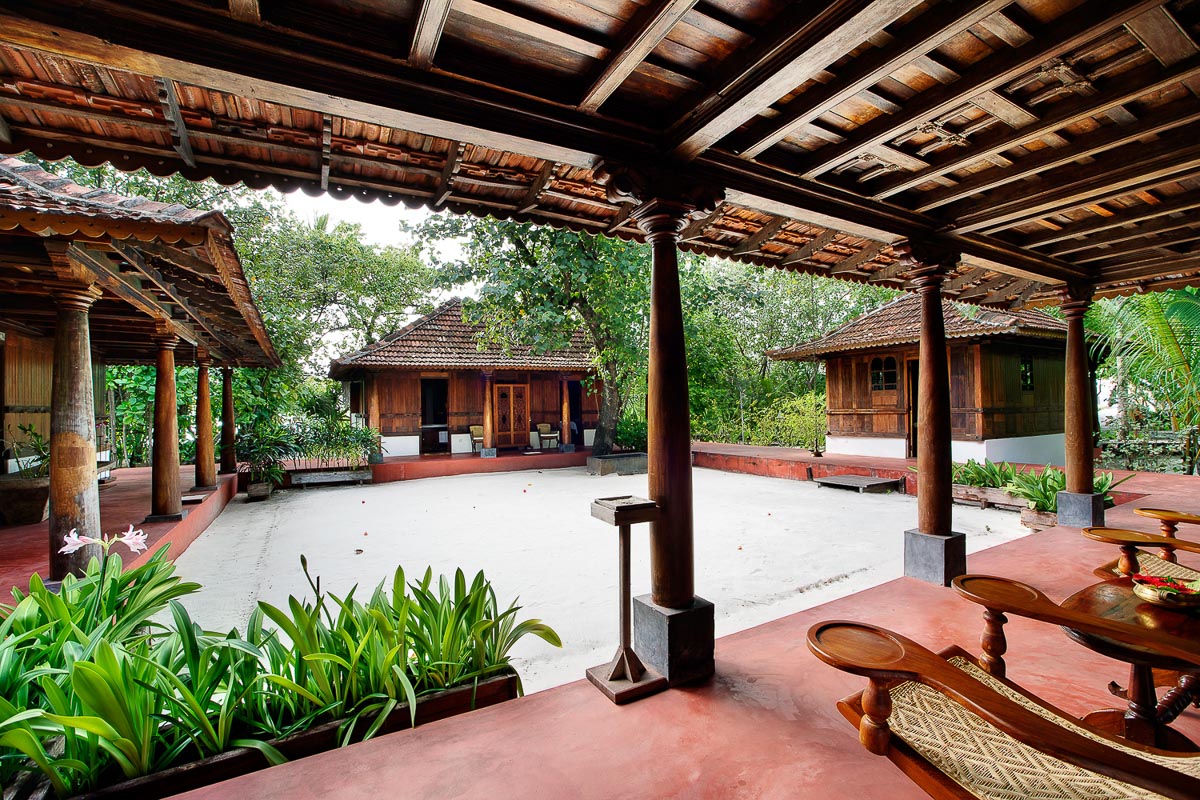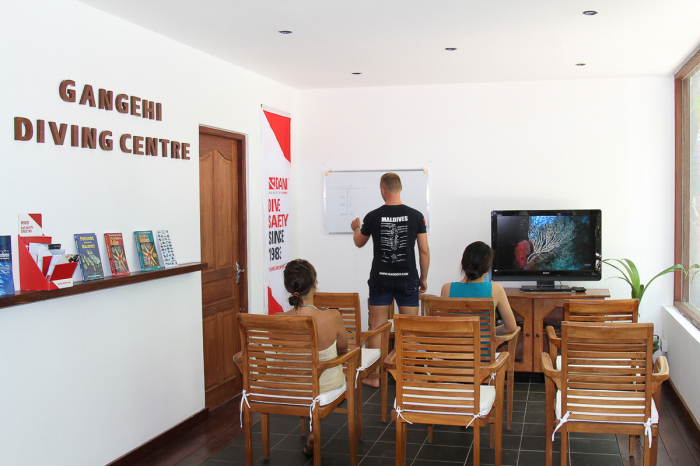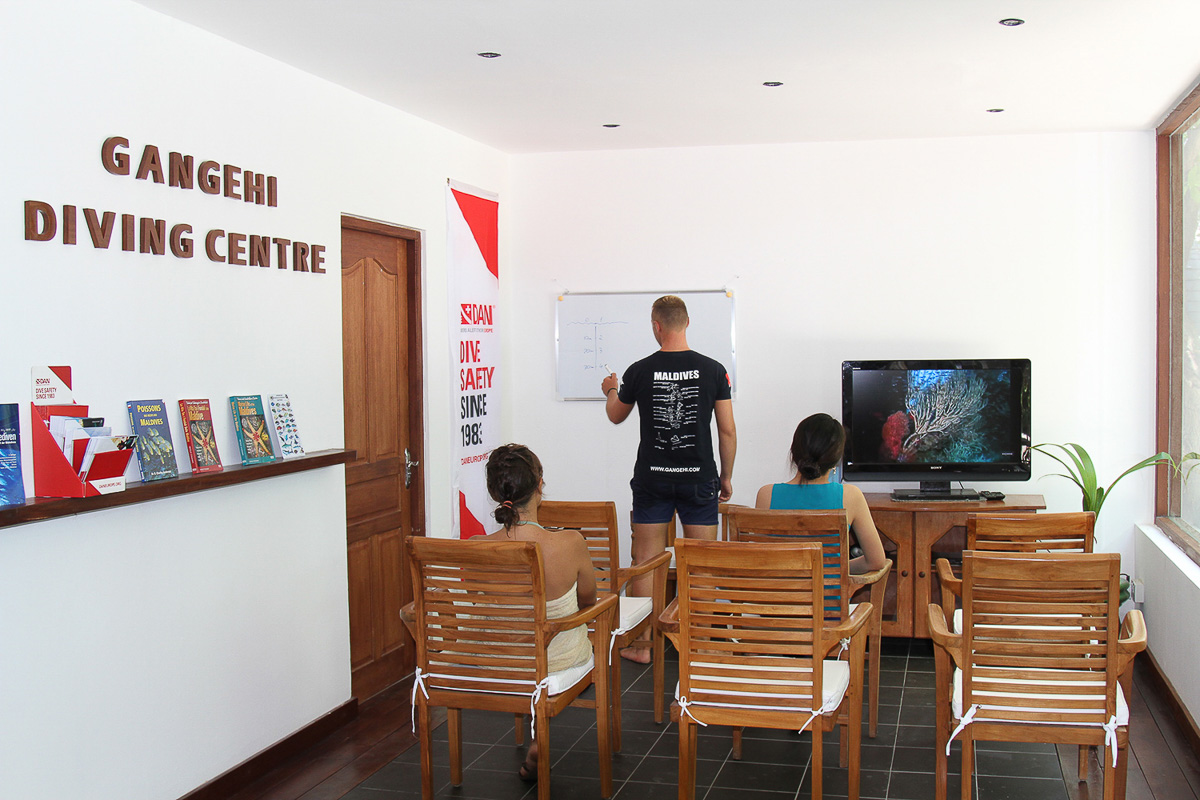 Overview
One of the atoll's smaller resorts, with just 45 rooms and intimate setting
Exciting and diverse diving with something for everyone in the North Ari Atoll 
Seasonal encounters with manta rays, and plenty of big fish action year round
All-inclusive, full board, and half board options for every travel style
Gangehi Island Resort and Spa offers a true tropical island getaway, complete with pristine white sand beaches, exciting coral reef exploration, and a smattering of little luxuries. Their comfortable amenities include spacious and well-appointed rooms and villas, relaxing yoga, meditation, and spa services, fine dining, and more. But, the real attraction is the island itself. Adventurous guests can dive and snorkel North Ari's best sites, try their hand at watersports, and explore the beautiful island on foot.
---
---
Amenities
---
About
About Gangehi Island Resort and Spa
This private island paradise is perfect for getting away from it all amid understated luxury. The island's house reef offers plenty of options for exploration, with diving, snorkelling, kayaking, and more available every day. Plus, the most exciting dive sites in North Ari Atoll are just a short boat ride away. When you aren't out exploring, kick back and relax in your well-appointed room or villa, enjoy soothing spa services, and wander the island's white sand on foot. The Gangehi Island Resort and Spa also offers a selection of PADI courses, plus guided diving and snorkelling adventures throughout the atoll. 
North Ari Atoll is among the Maldives' most famous diving areas, and for good reason. These islands are home to plunging channels that attract the region's supersized wildlife, like schooling sharks and mighty manta rays. There is also plenty of action around the region's submerged seamounts, pinnacles, walls, and cleaning stations, including seasonal encounters with whale sharks. Even new and nervous divers can enjoy themselves here, with plenty of protected lagoons and sheltered reefs to explore. The atoll is lovely above water as well, thanks to its backdrop of powder-white sand, plenty of swaying palms, and stunning views of the turquoise sea.
Explore the resort
This private tropical island resort offers rustic and understated luxury and an unfussy setting, ideal for adventurous couples and dive buddies. You'll enjoy a spacious and comfortable room or villa, with a private veranda and garden, beach, or ocean access. All rooms come equipped with air-conditioning, luxury toiletries, and a well-stocked minibar. But, chances are that you'll spend most of your time enjoying the outdoors. When you aren't busy blowing bubbles, treat yourself to soothing spa treatments and massage service, or lounge your days away on the white sand beach. The Gangehi Island Resort and Spa's friendly staff is also happy to arrange a variety of activities including watersports, yoga, marine biologist-led snorkelling tours, and more. 

This resort offers buffet and a la carte dining, with all-inclusive, half board, and full board packages to choose from. No matter which one fits your budget and travel style best, you'll enjoy a mix of western and local cuisine with new and exciting options at every meal. Plus, sunset cocktails and a panoramic view from the Kandu bar. If you're planning a special occasion, the Gangehi Island Resort and Spa offers romantic seafood dinners for two on the sand or your private veranda, featuring freshly caught lobster and champagne.
Diving from Gangehi Island Resort and Spa
Gangehi Island Resort and Spa's dive centre offers passionate and professional service for divers of all levels. Their highly trained international team provides a variety of PADI courses, plus expert-led snorkelling and diving around North Ari Atoll. The island's house reef is perfect for beginners and certifying students, with healthy coral cover, good visibility, and calm conditions. But, just a short boat ride away, divers with a bit more experience can enjoy some of the Maldives' most famous dive sites. Whether you're up for an adventure or taking it easy in the resort's lagoon, you'll love this dive centre's expert-led experiences, well-maintained rental equipment, and comfortable custom-designed dive boats. 
North Ari Atoll is one of the Maldives' most remote scuba diving destinations, known for its deep channels, exciting drift dives, and encounters with sharks and rays. But, with hundreds of thilas, walls, and protected reefs to explore, the region has more to offer than just pelagics. There's something for divers of every skill and experience level in North Ari, with currents and conditions ranging from mild to wild. Reef manta rays and whale sharks take centre stage here between January and April, gathering at the atoll's cleaning stations and feeding in the shallows. But, there is plenty of year-round action here too, with turtles and sharks on nearly every dive.
---
Top tips
Be sure to plan at least one dry day for enjoying this resort's relaxing amenities, including yoga and meditation, massage, and a variety of spa services.
While this resort welcomes guests of all ages, including children, its amenities and facilities are best enjoyed by adventurous couples and dive buddies.
To dive with North Ari Atoll's famous manta rays and whale sharks, plan your visit during a new or full moon between January and April.
Keep your camera at the ready for the 25-minute long seaplane transfer from Male. You'll be flying low over some of the atoll's most stunning reefs and islands.
---
Diving
Diving in North Ari Atoll
Schooling reef fish

Year round
North Ari Atoll is home to hundreds of exciting dive sites providing some of the best diving experiences in the Maldives. Incredible marine life encounters with manta rays, grey reef sharks, and schools of barracuda await. And with authentic local experiences, luxury private island getaways, and everything in between, North Ari is the perfect escape for anyone looking for an idyllic Maldivian holiday.