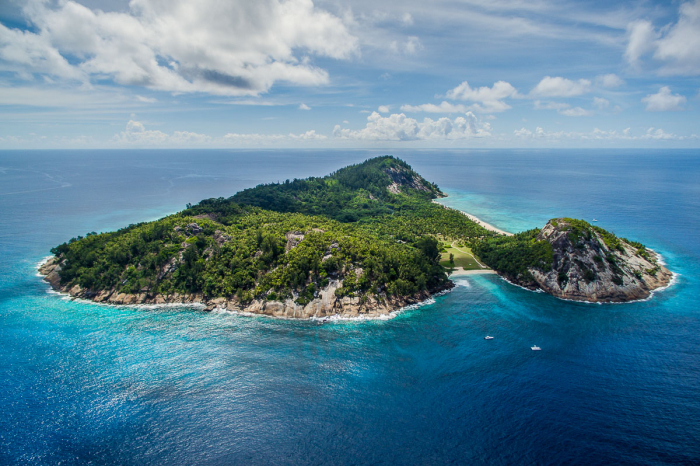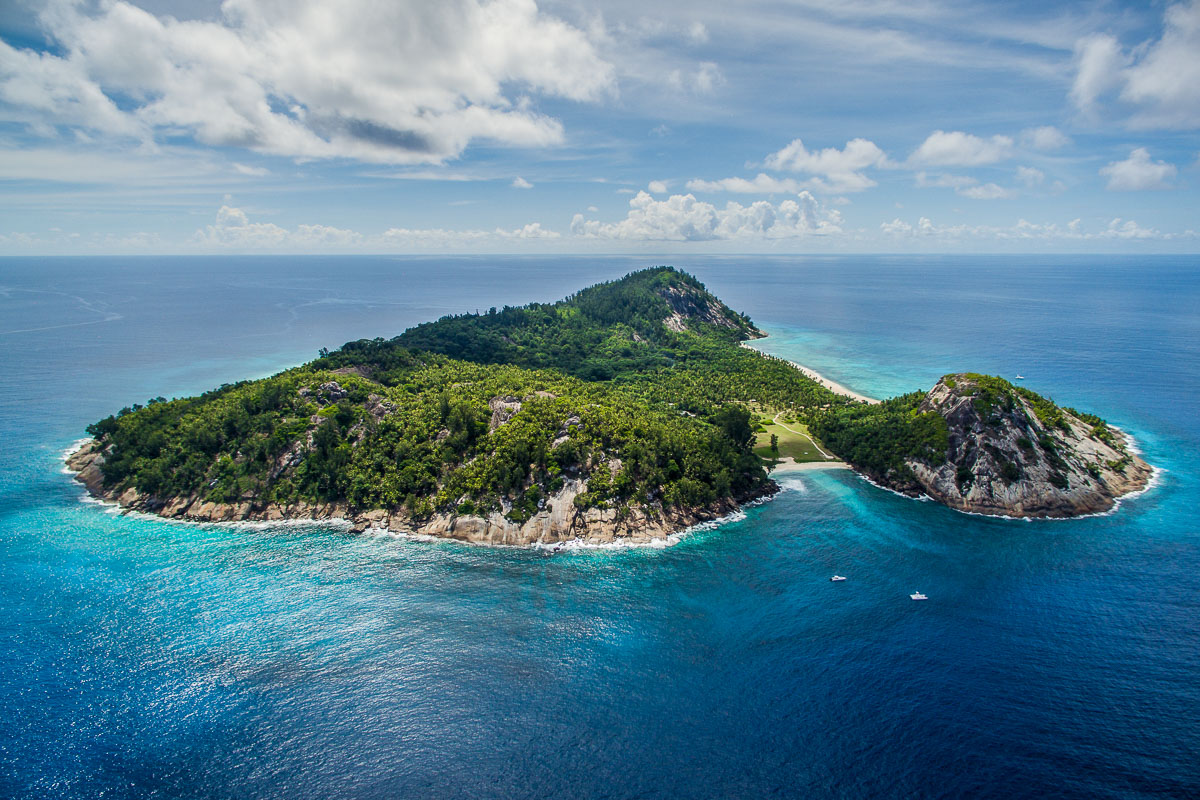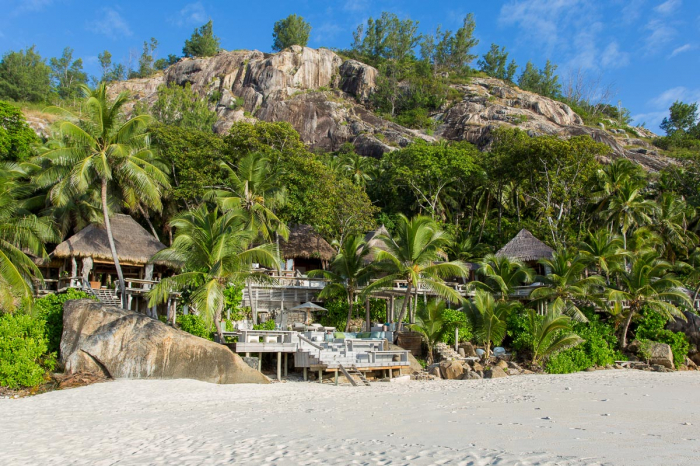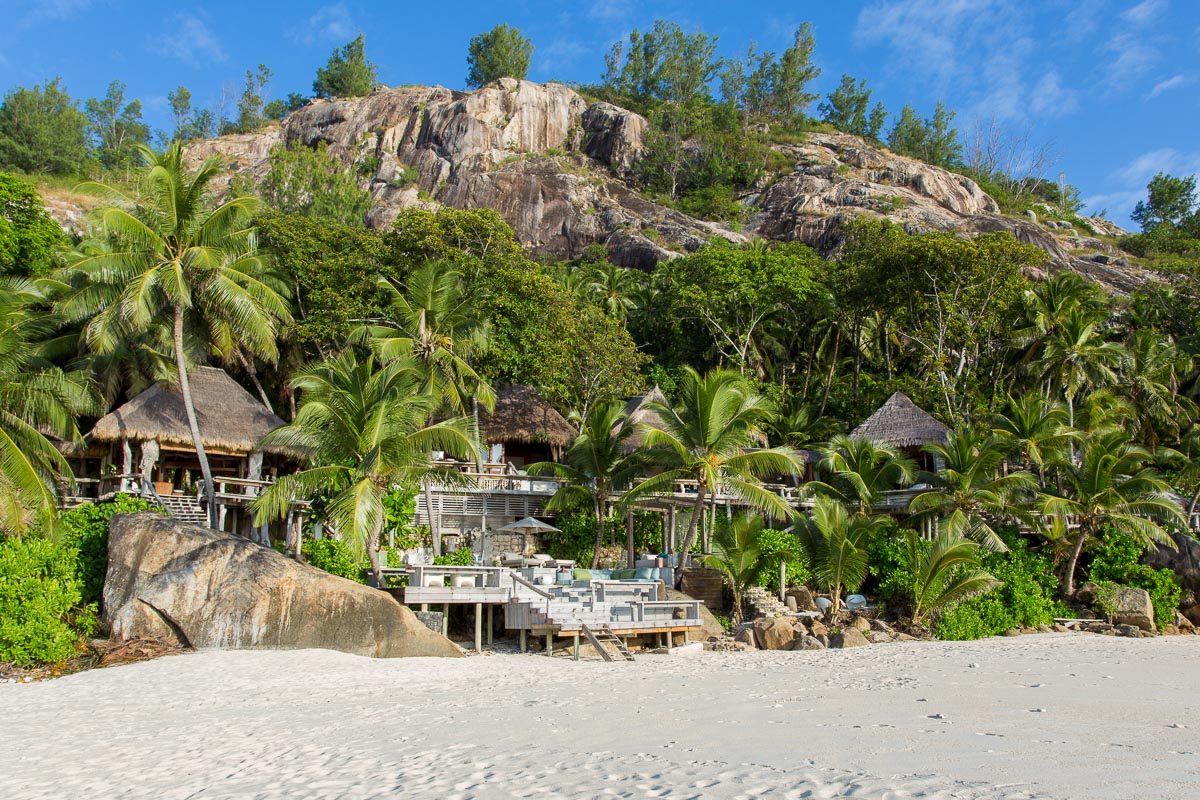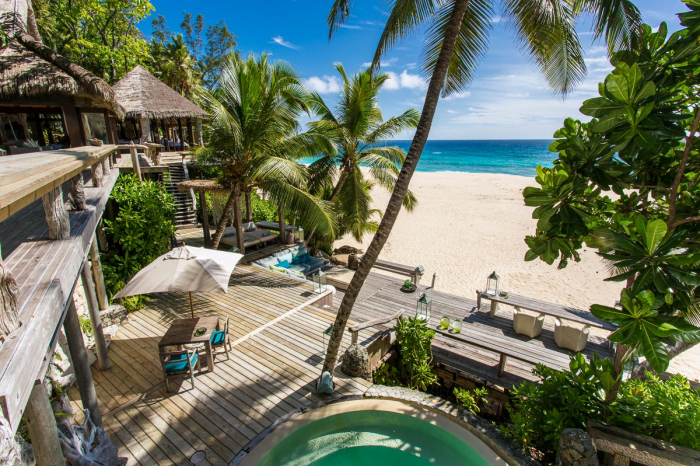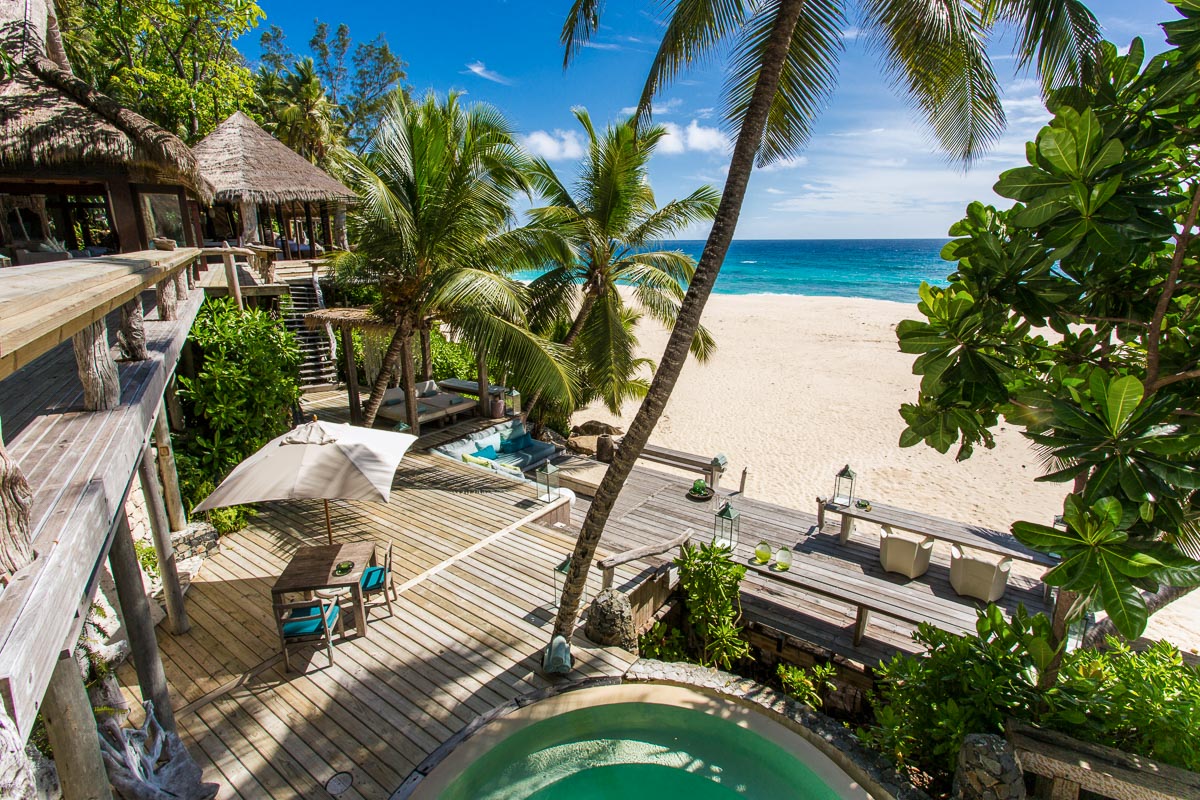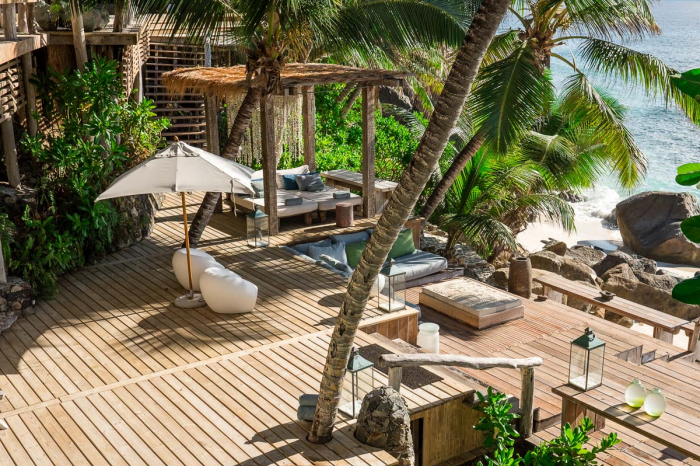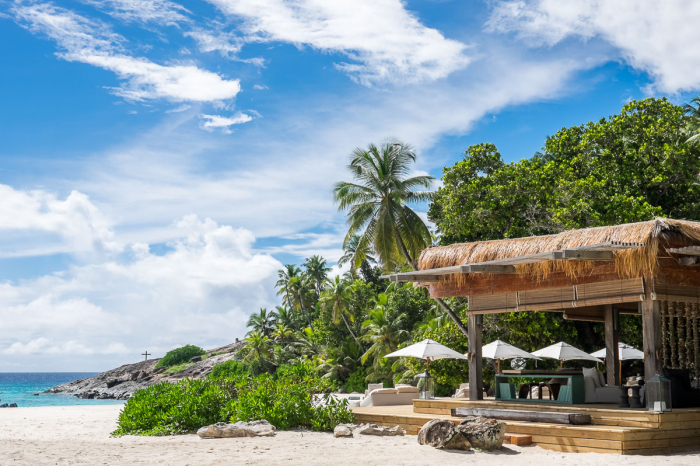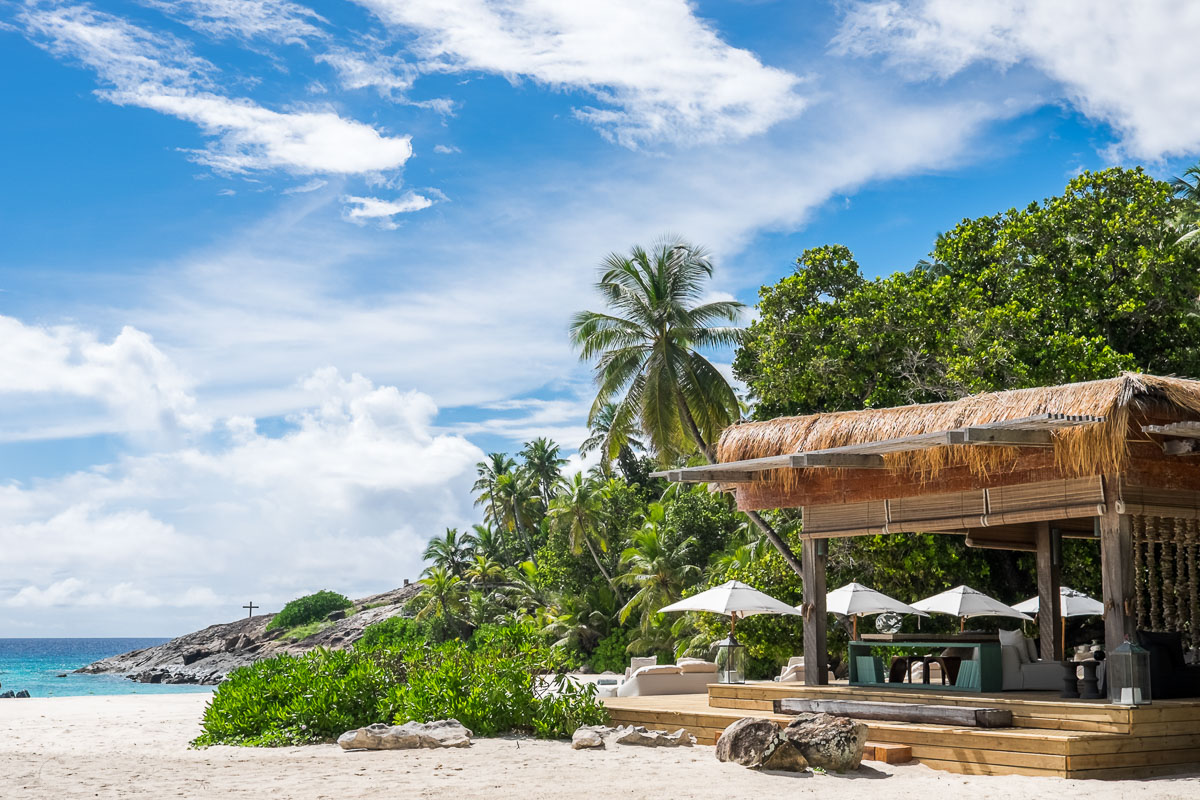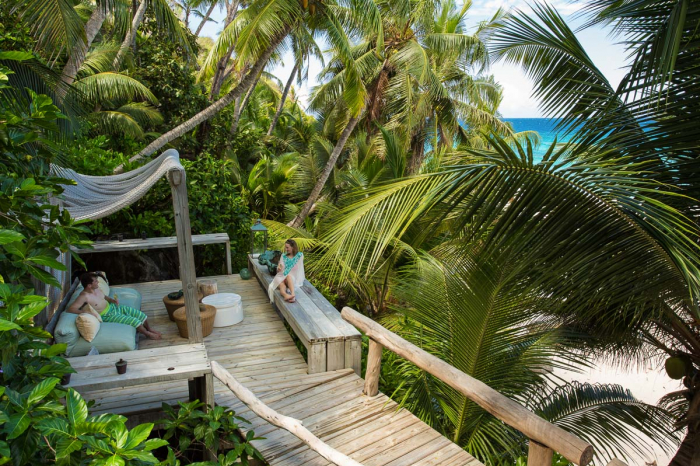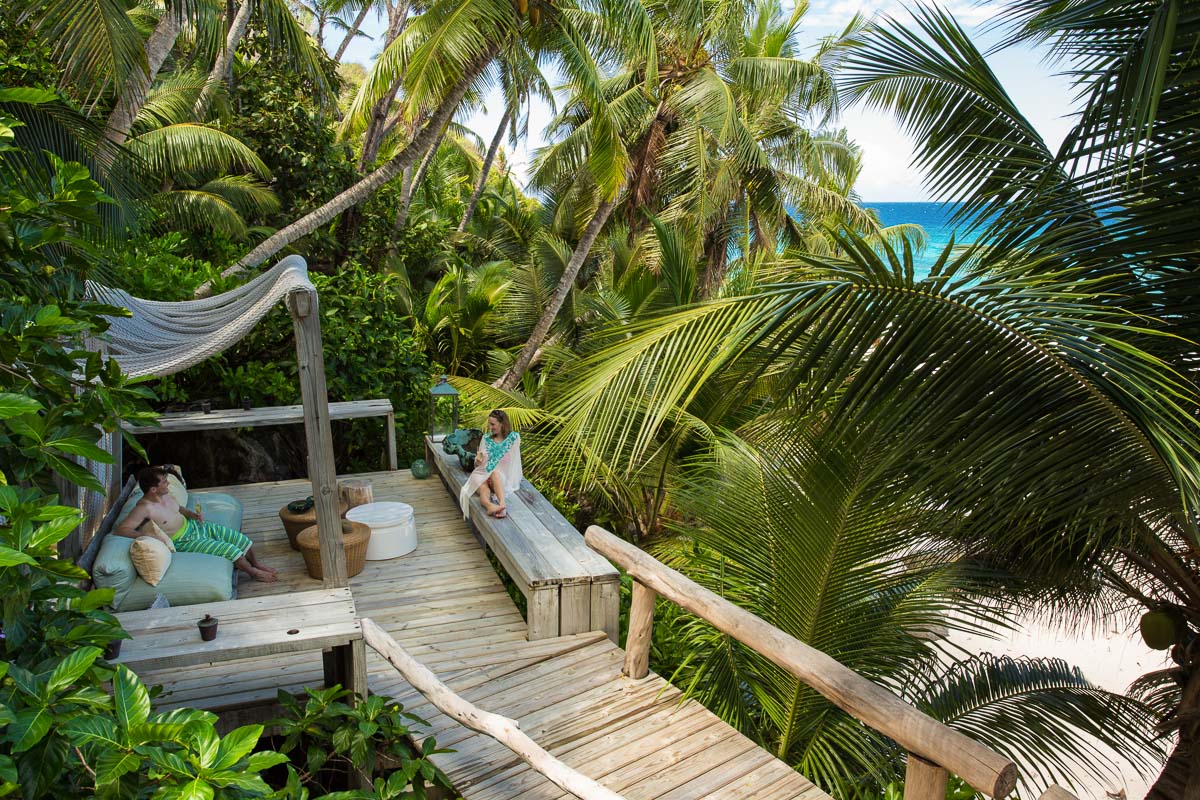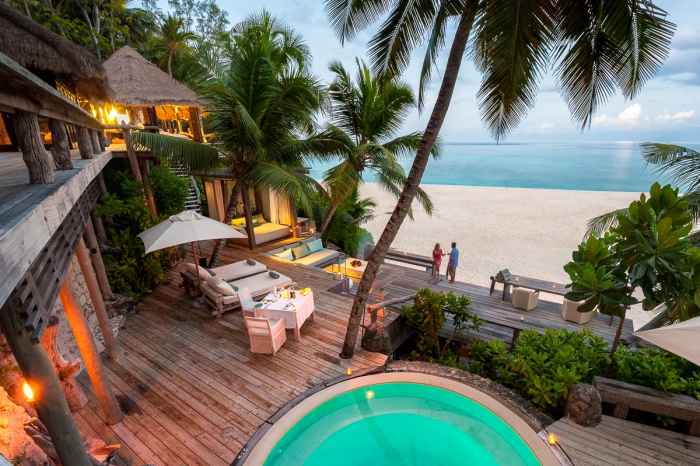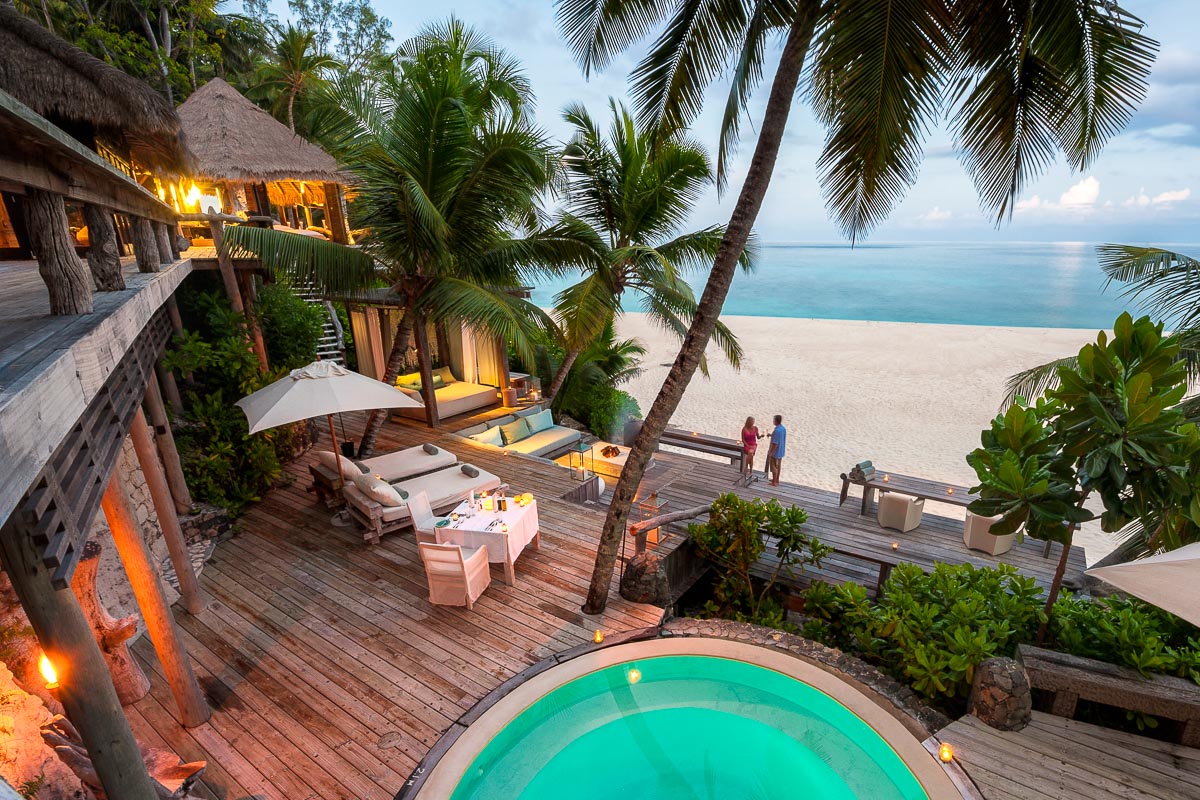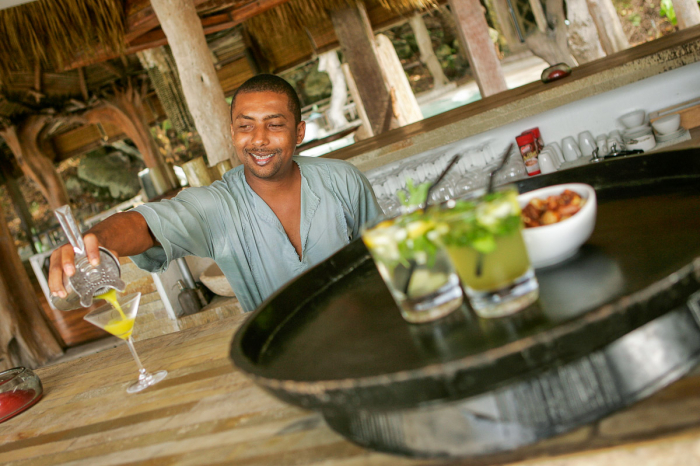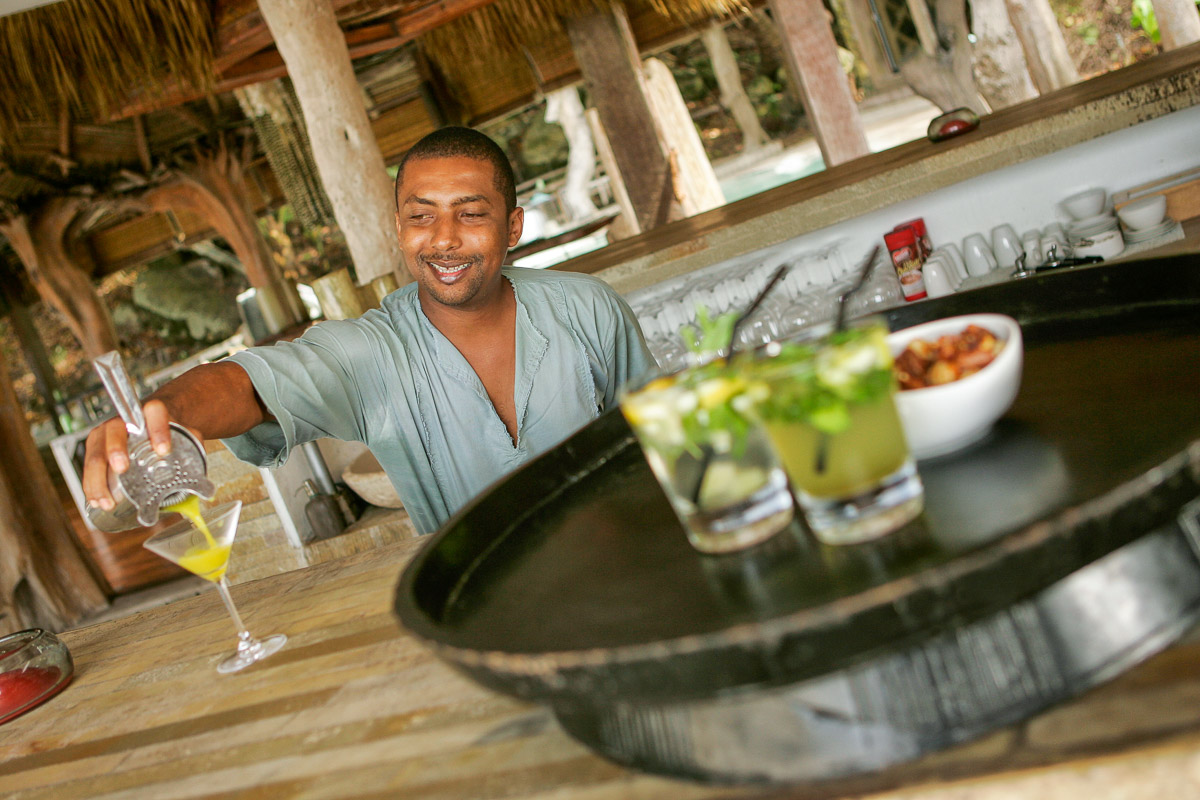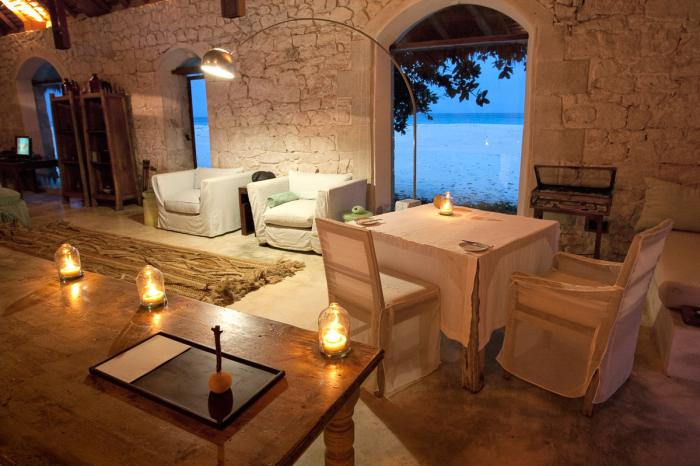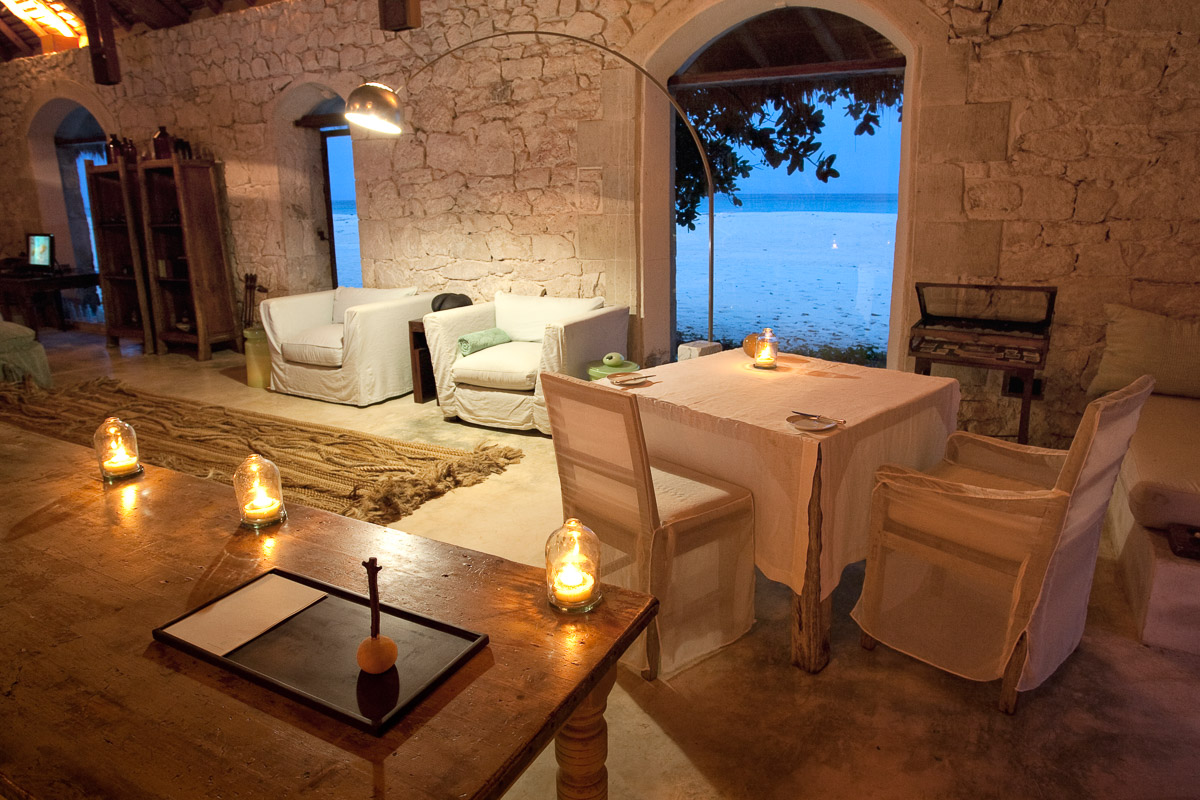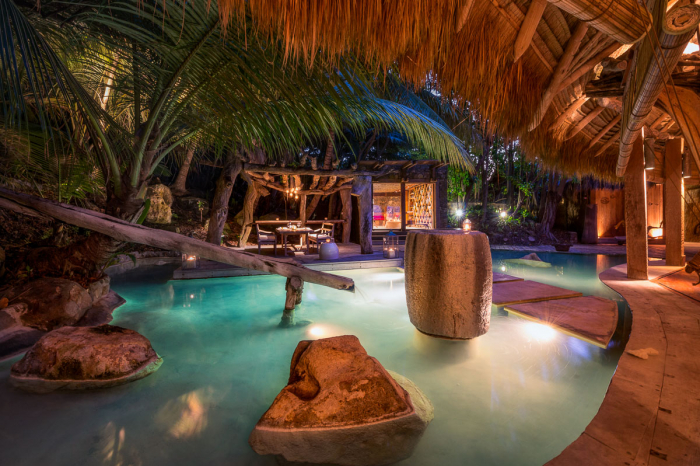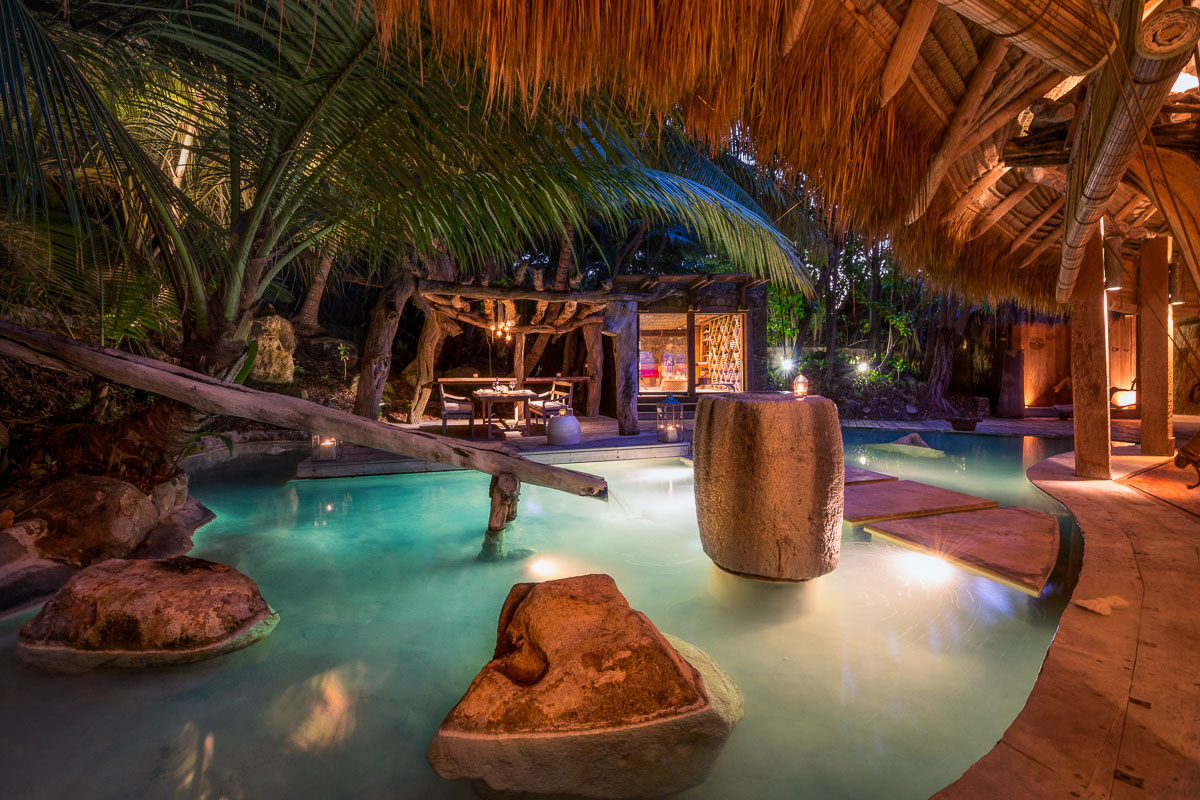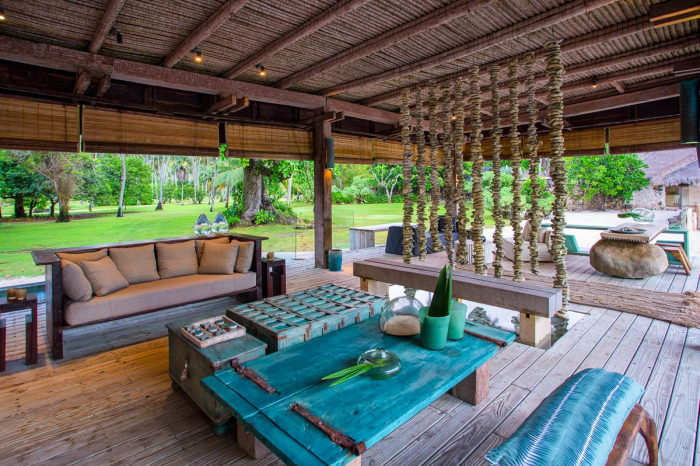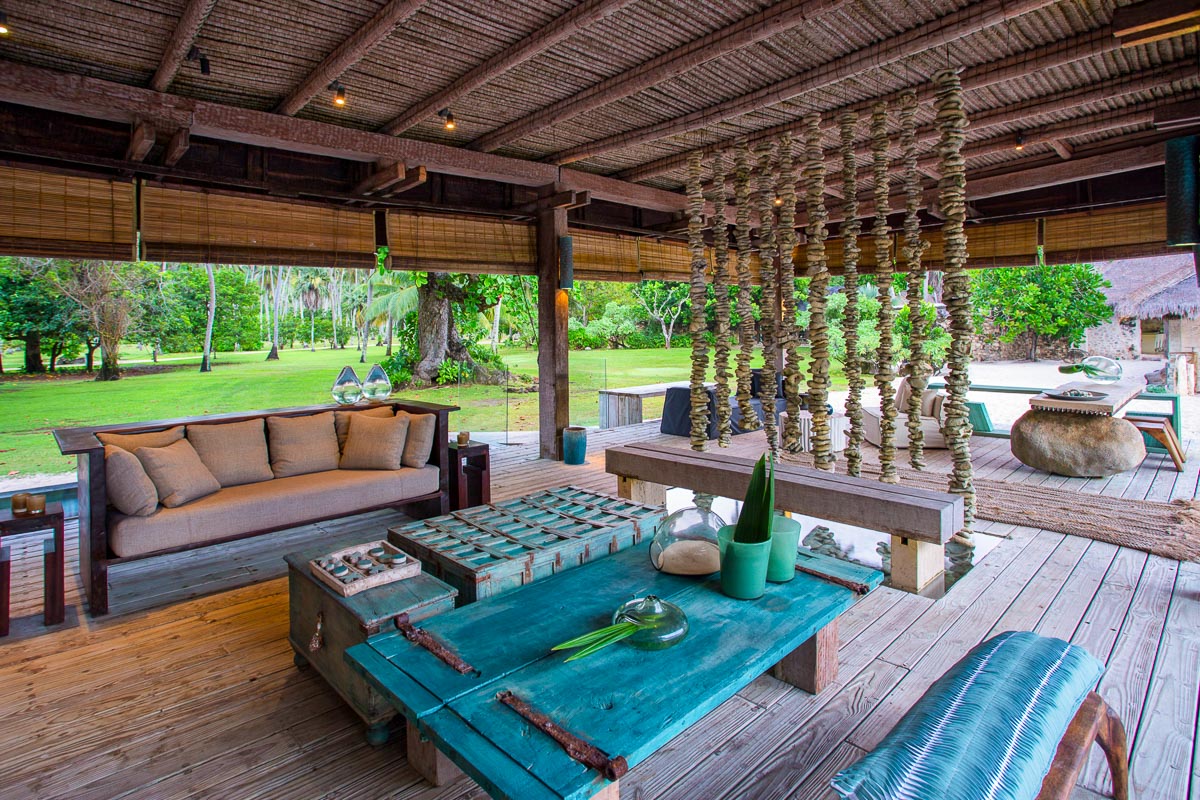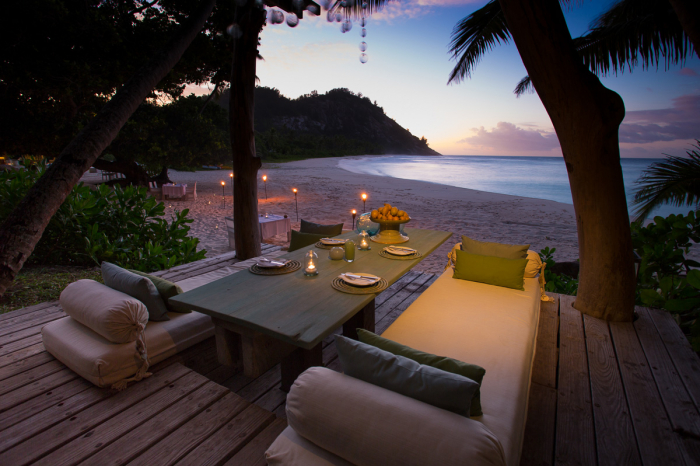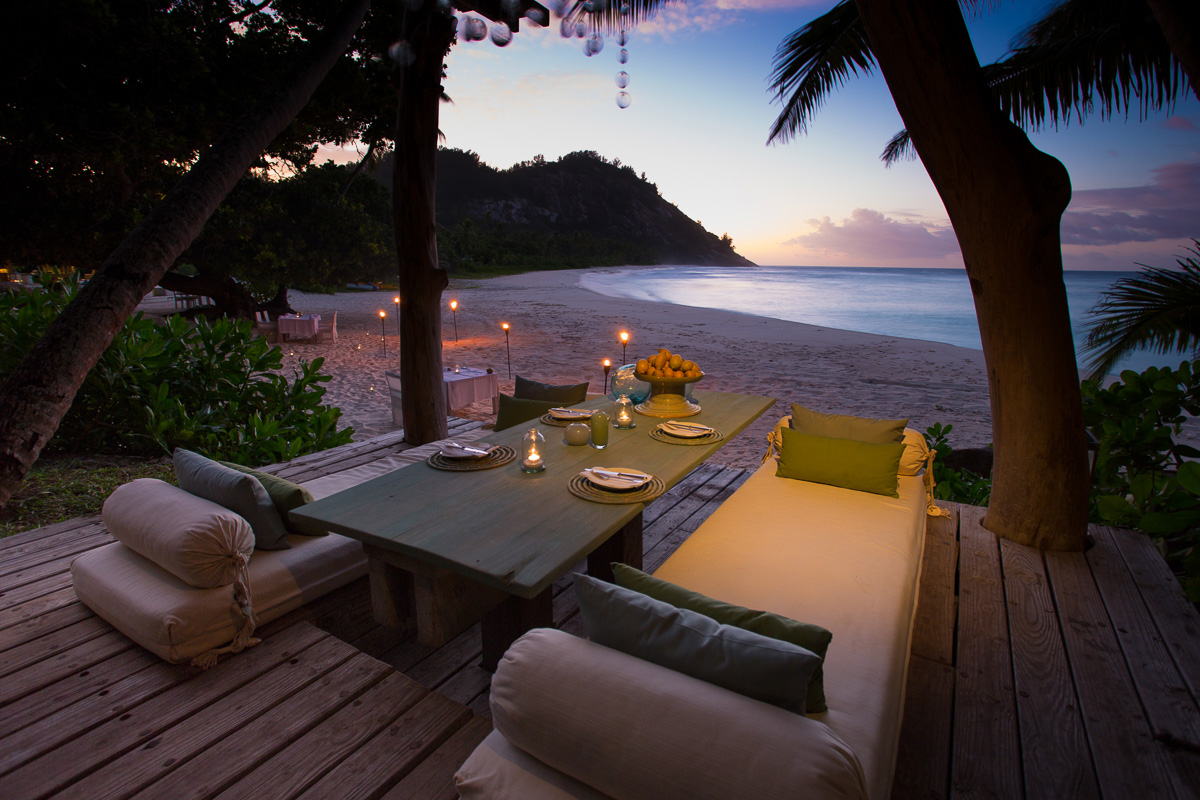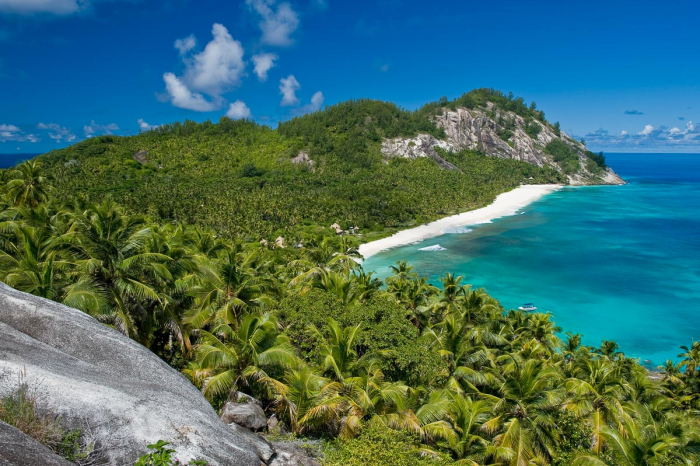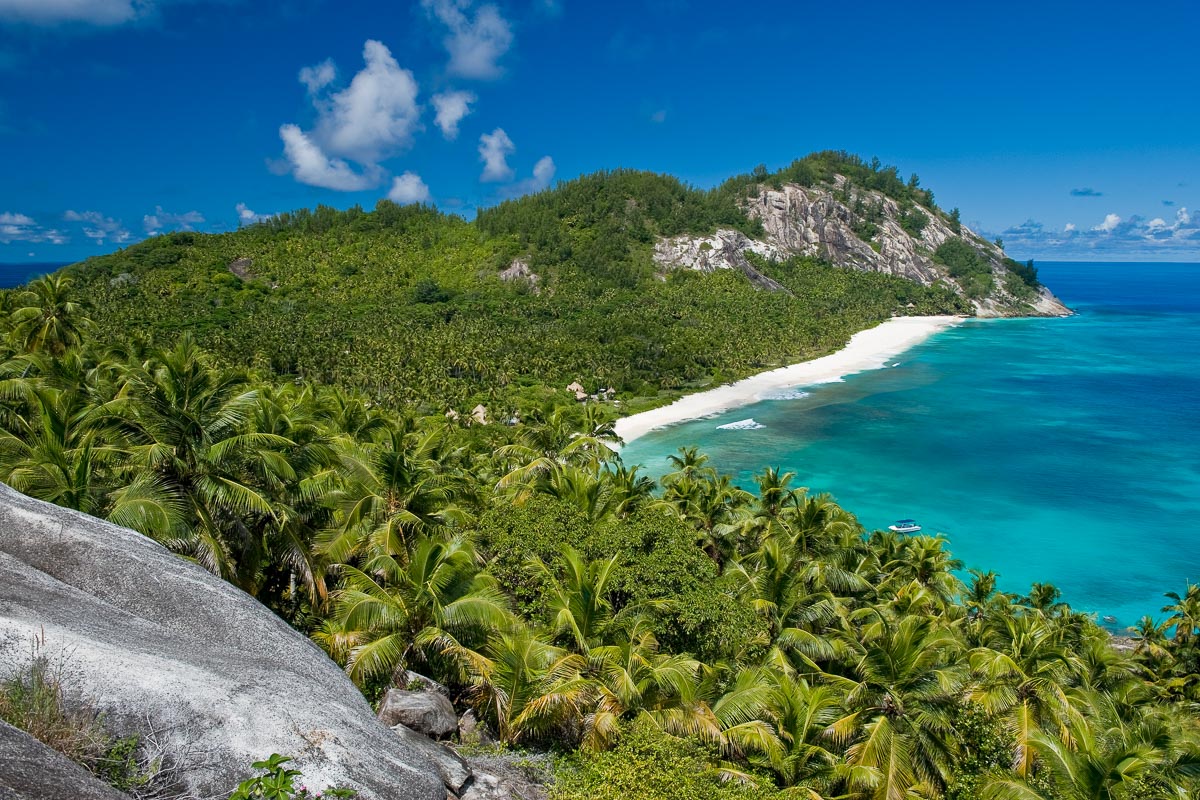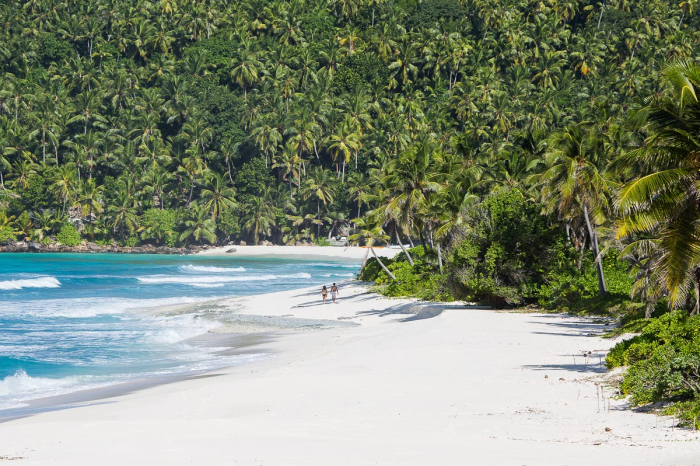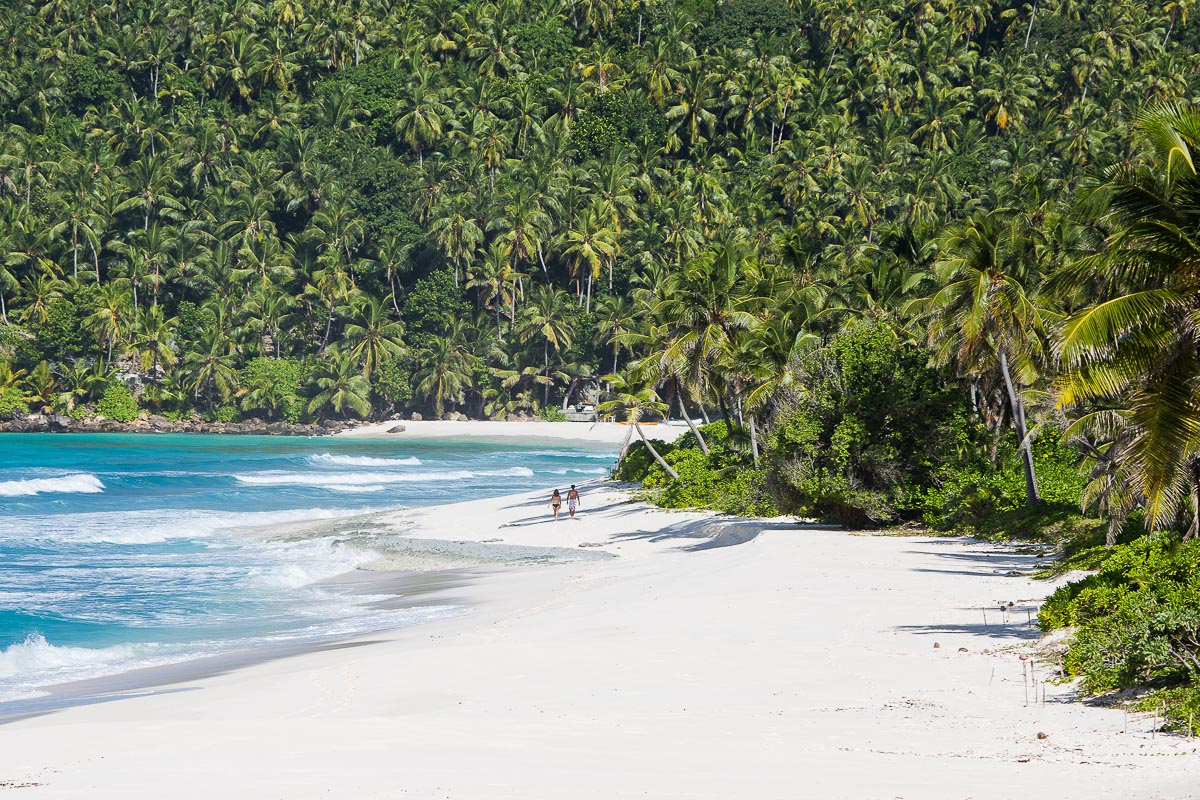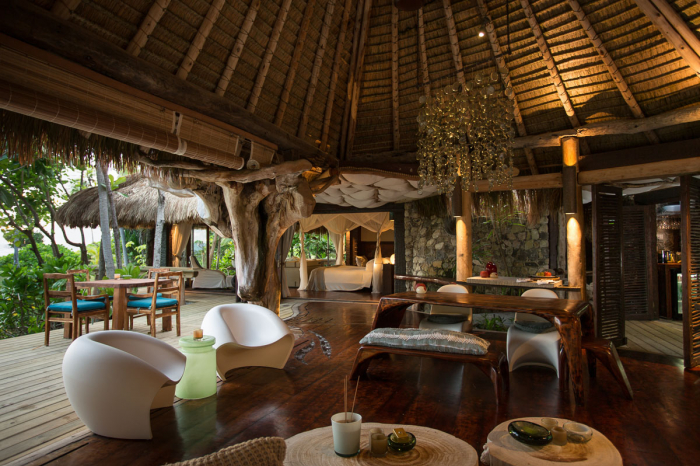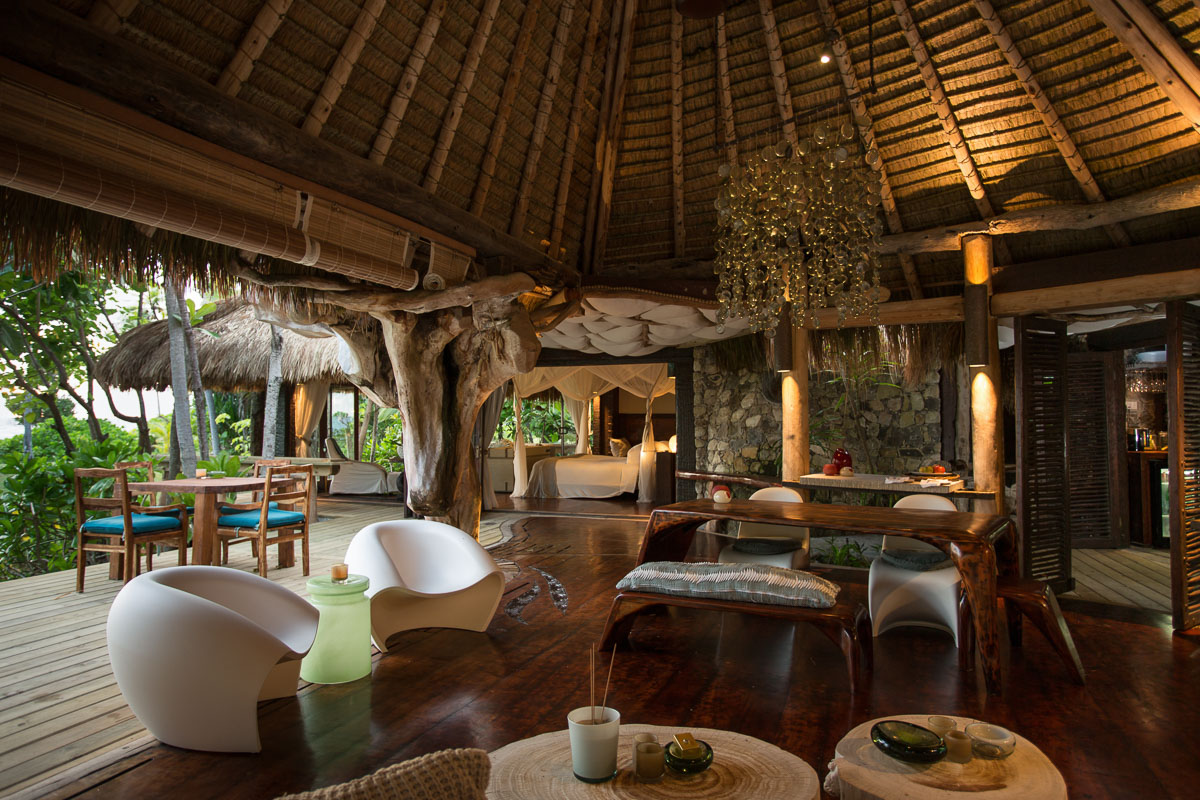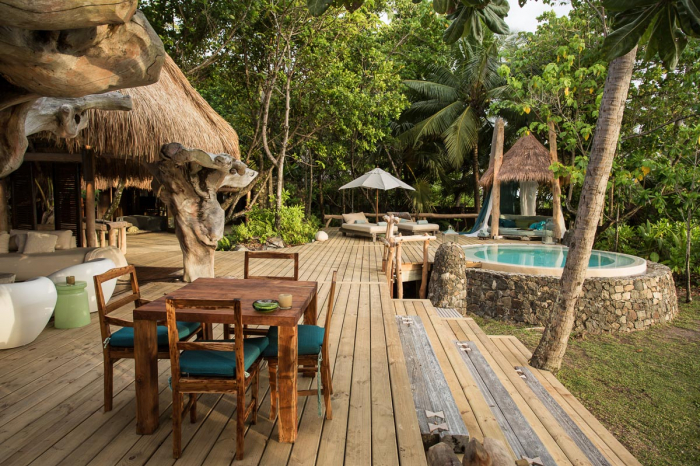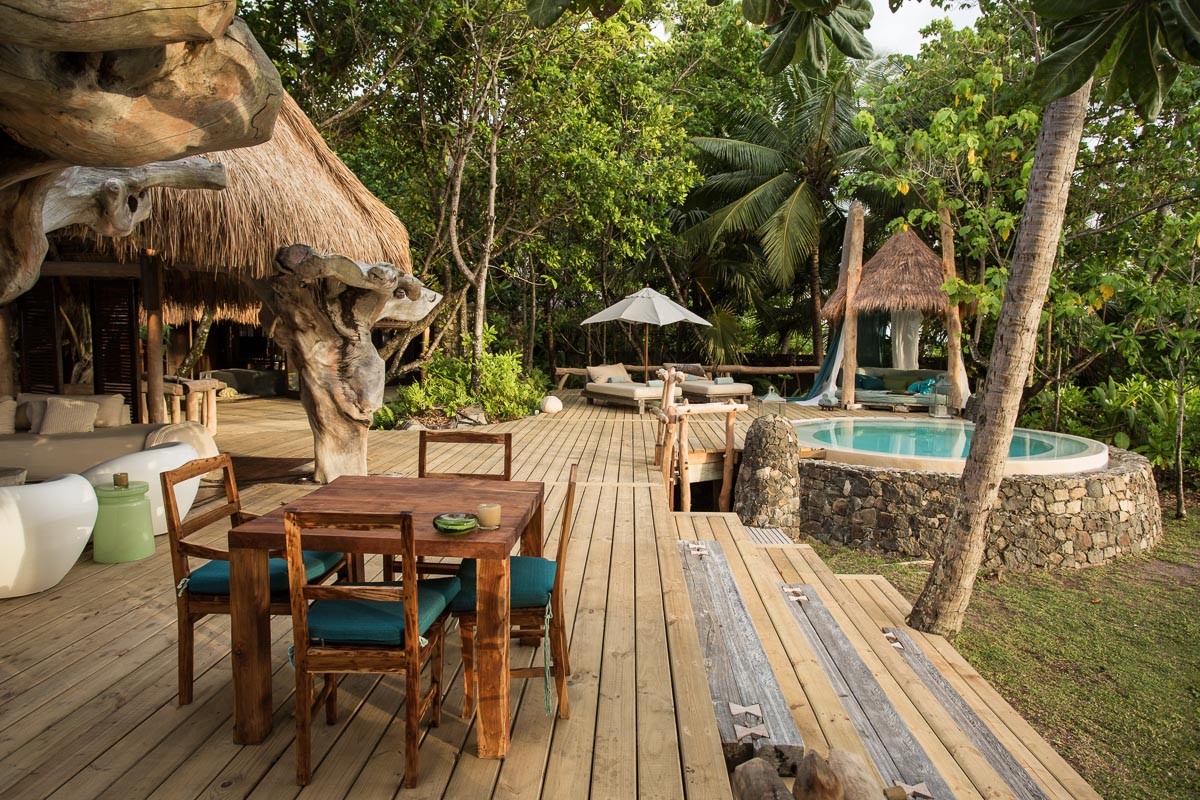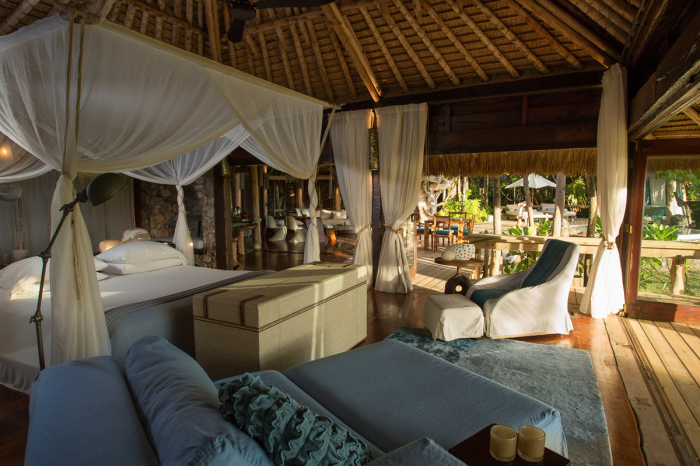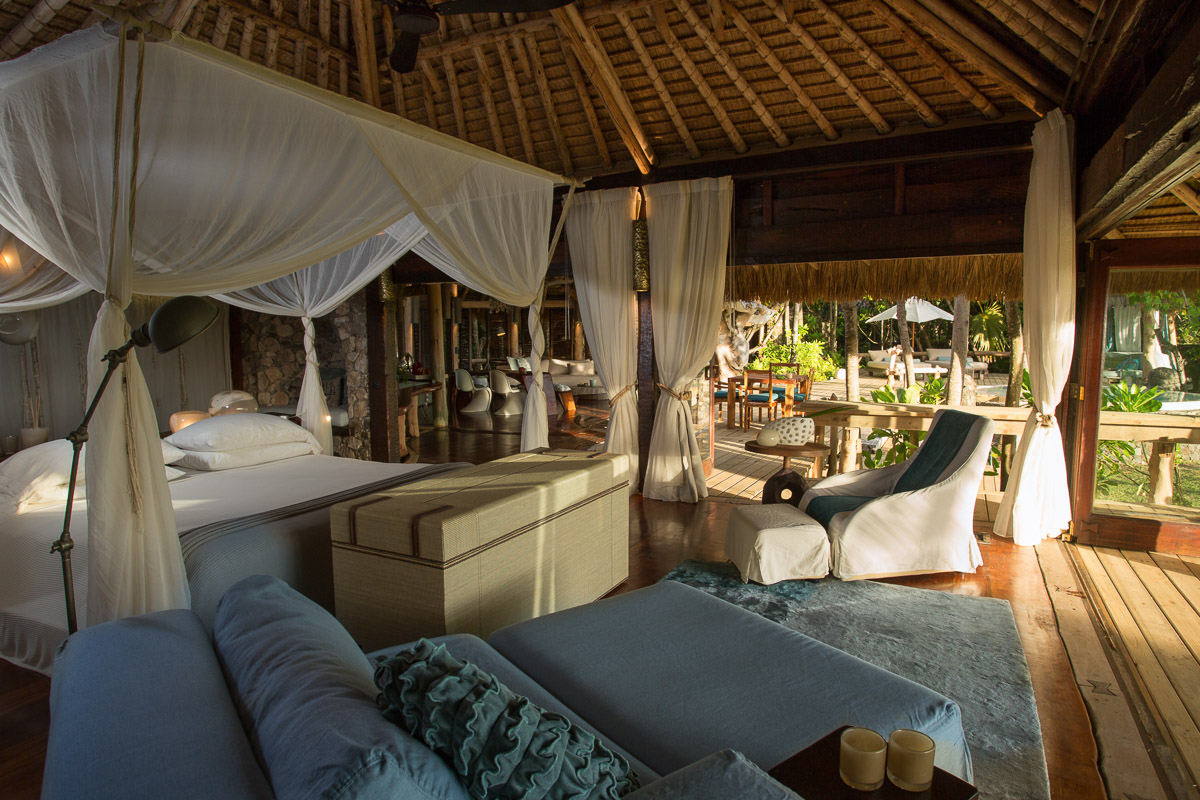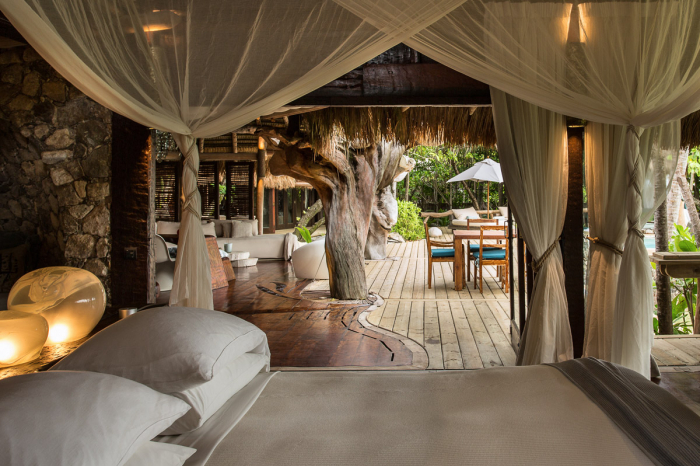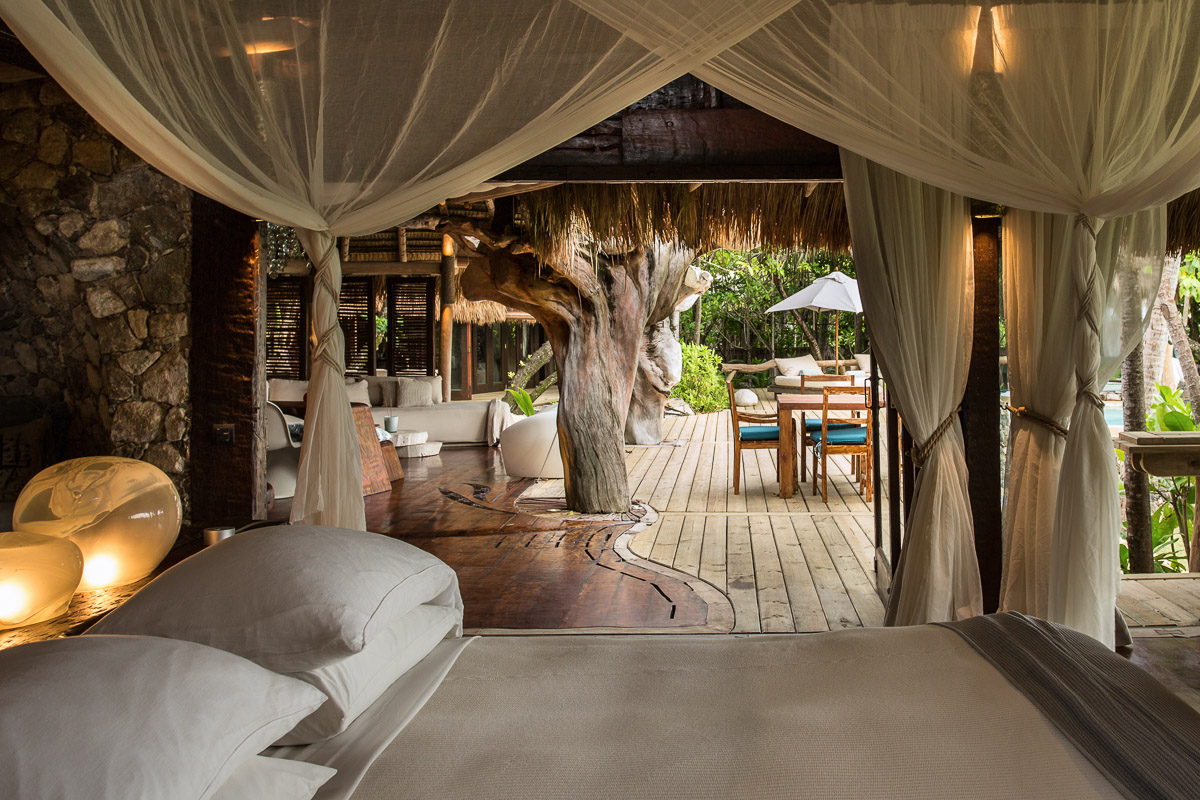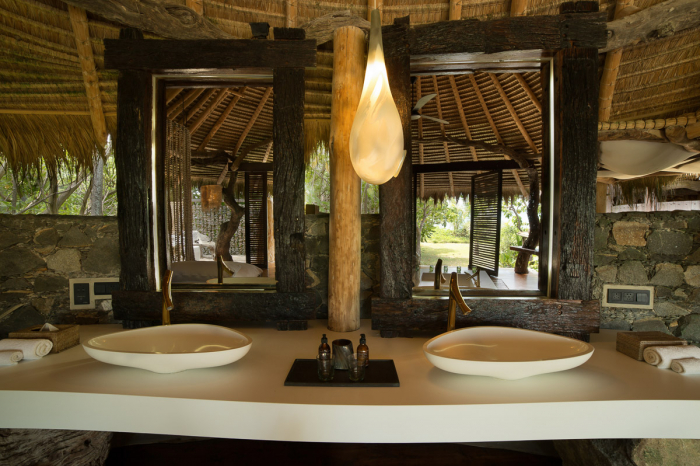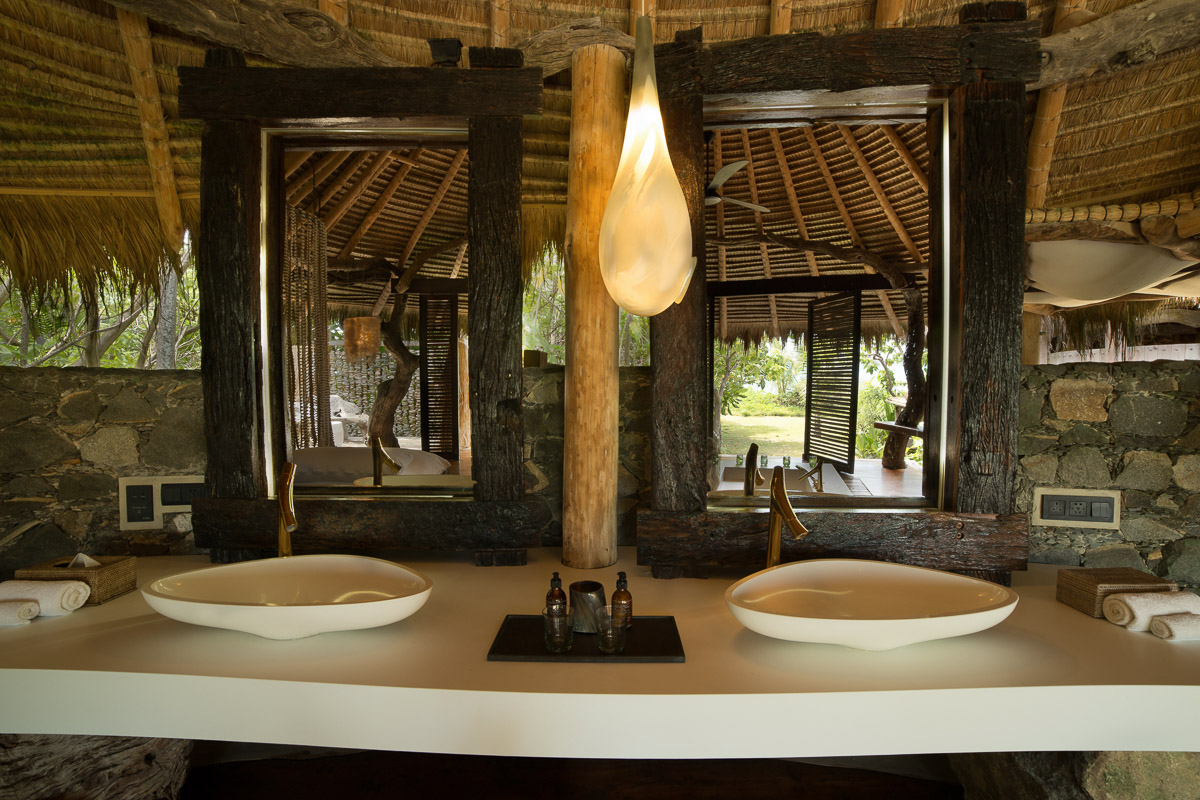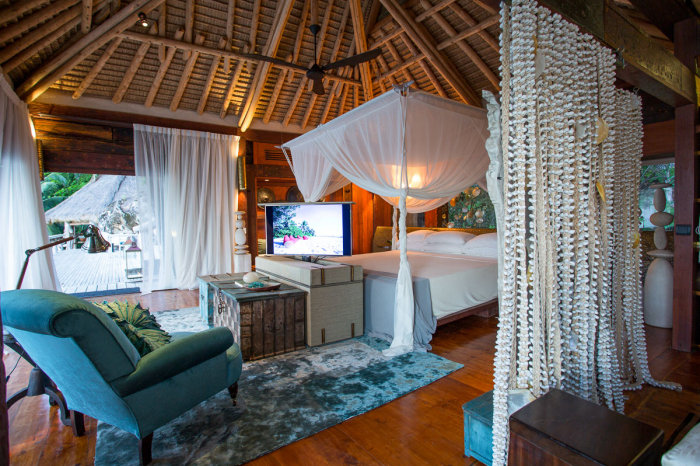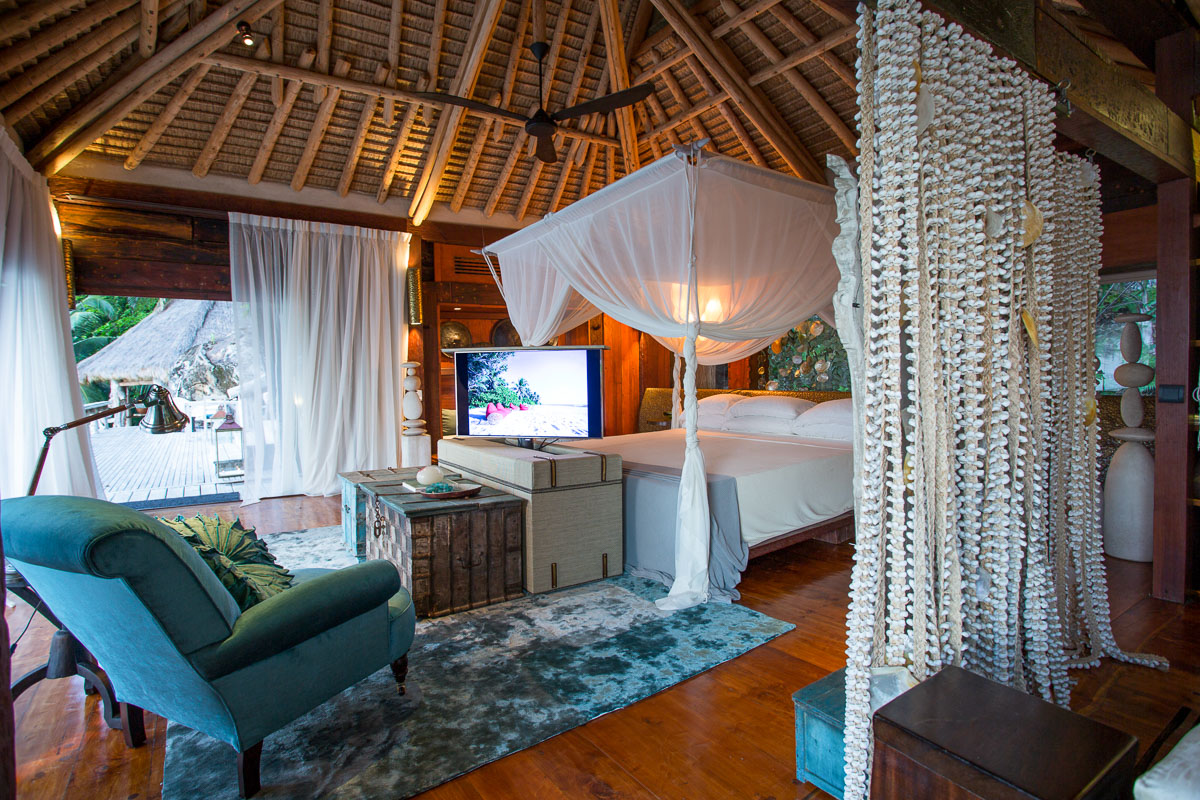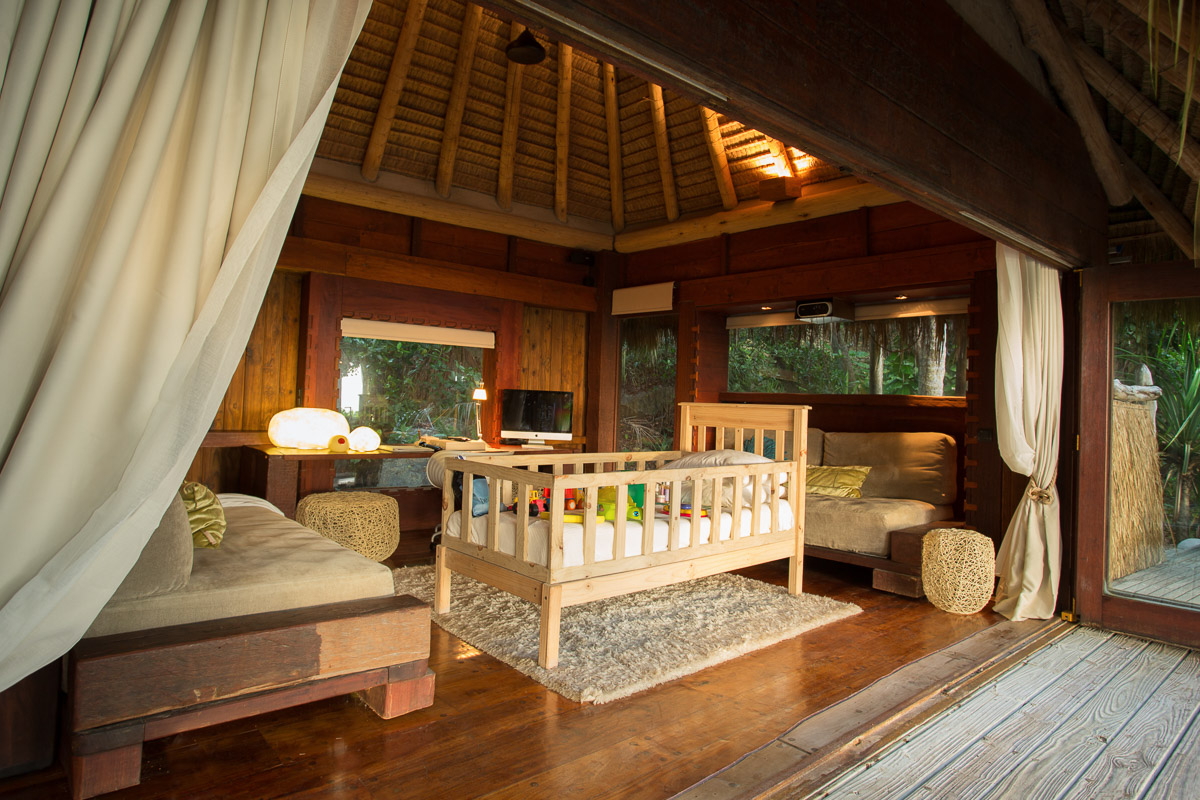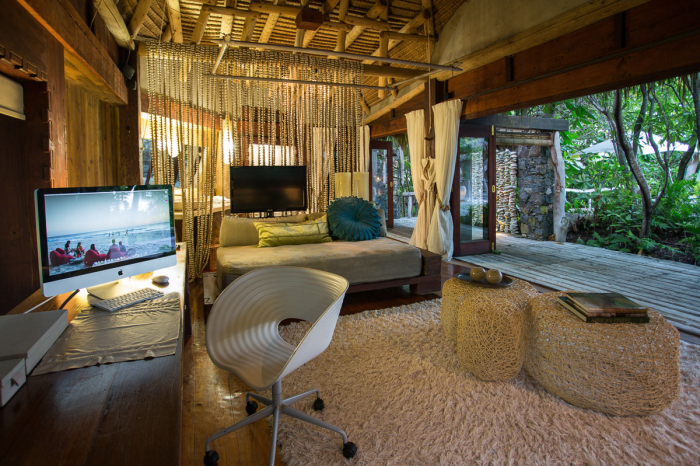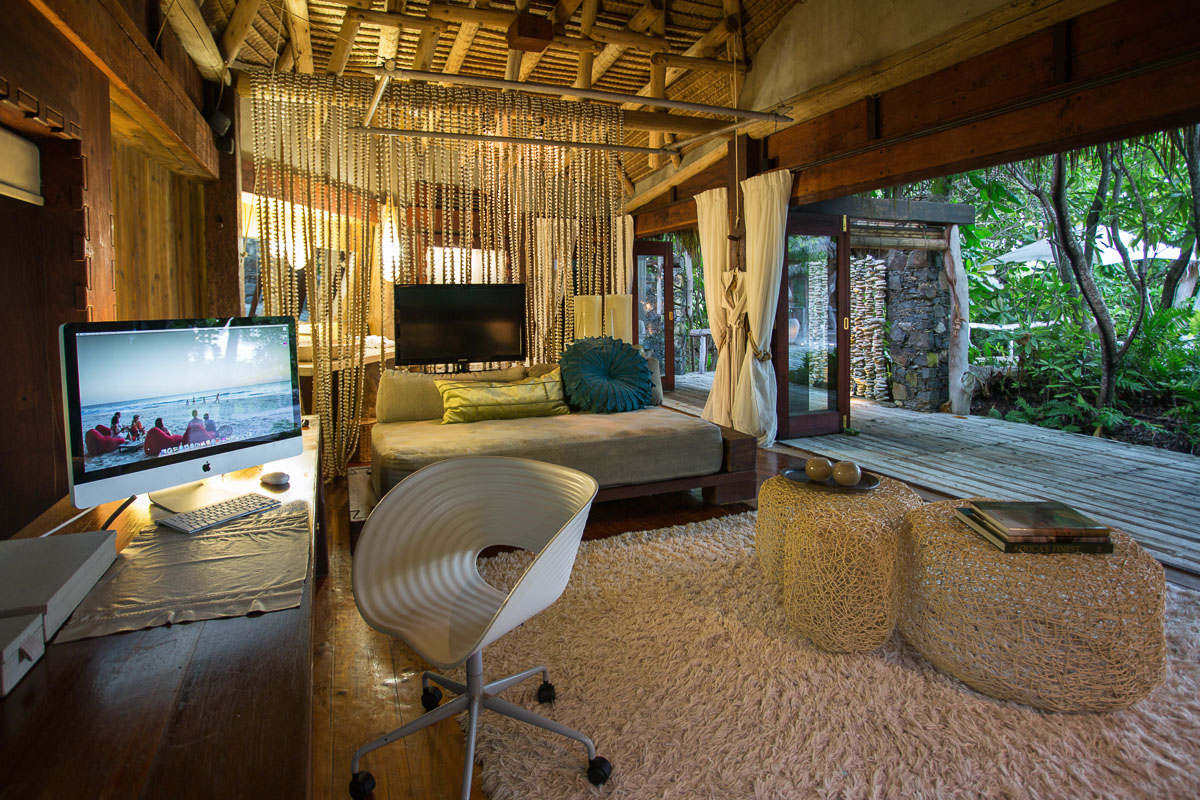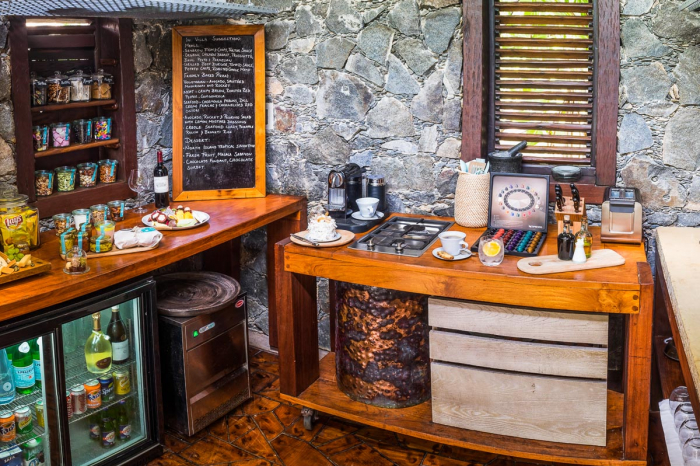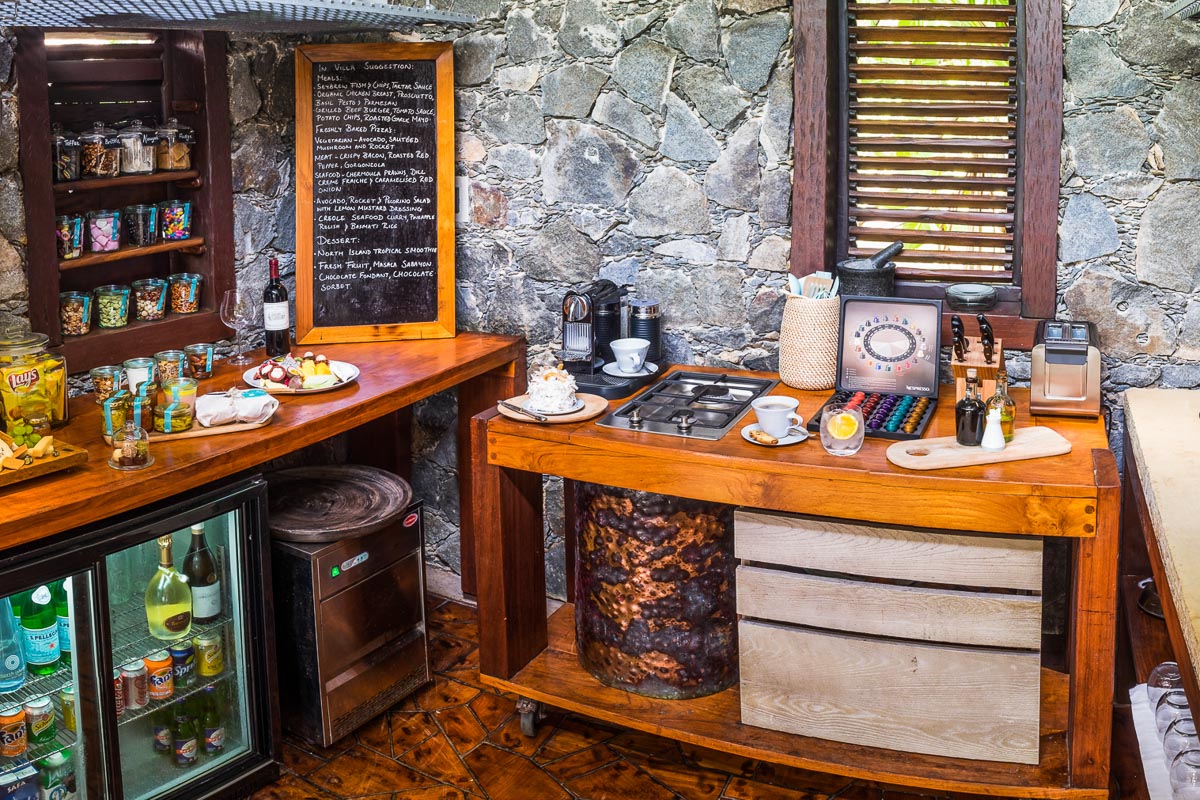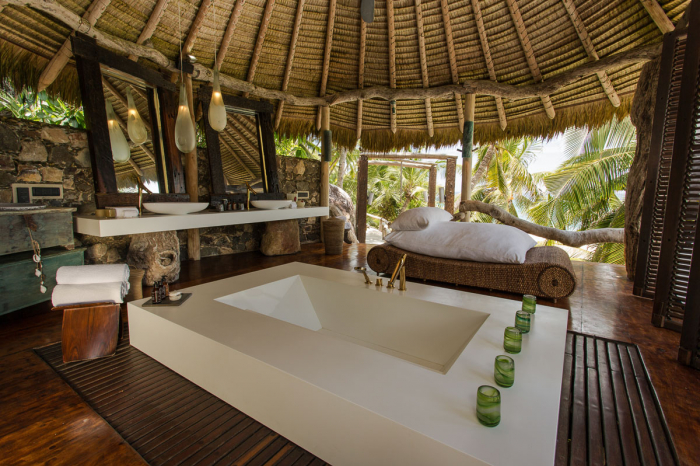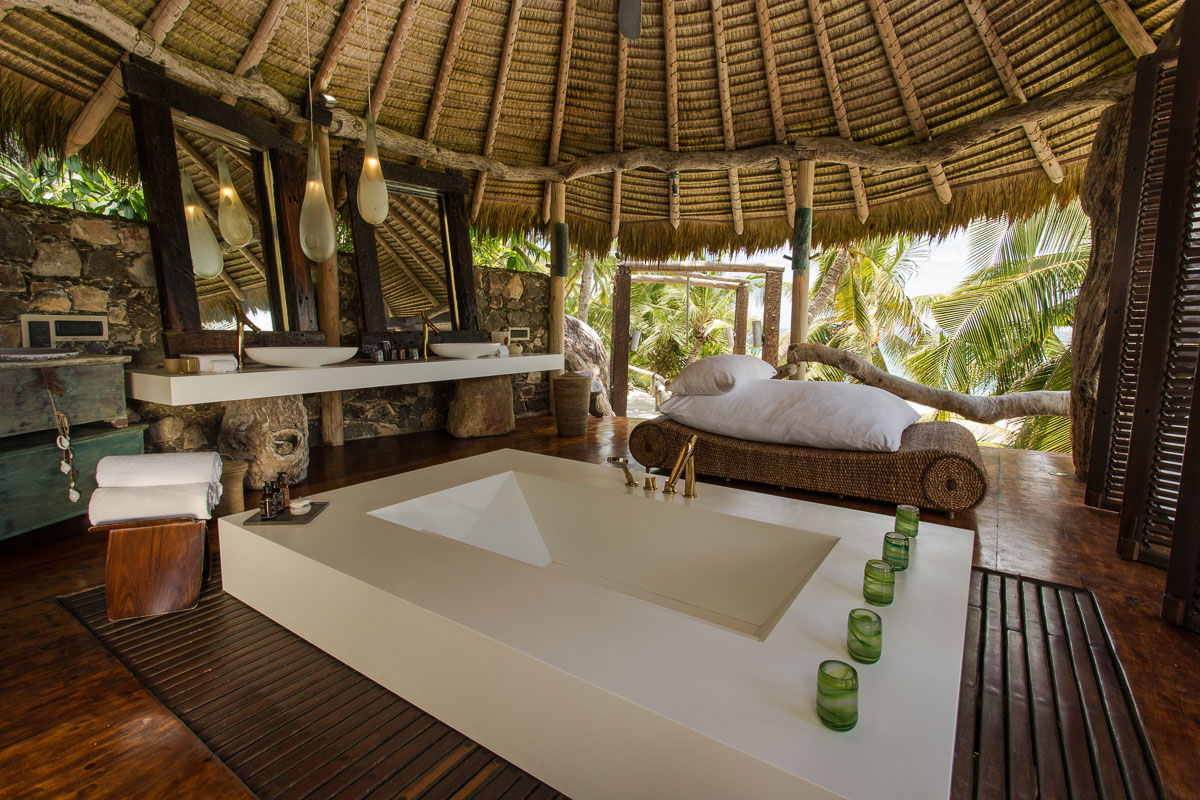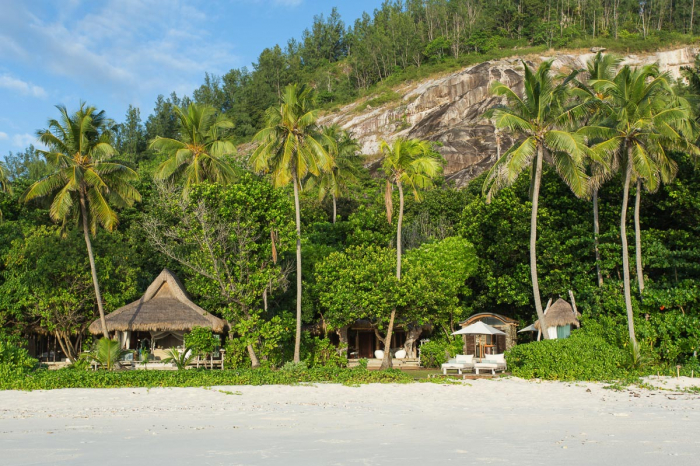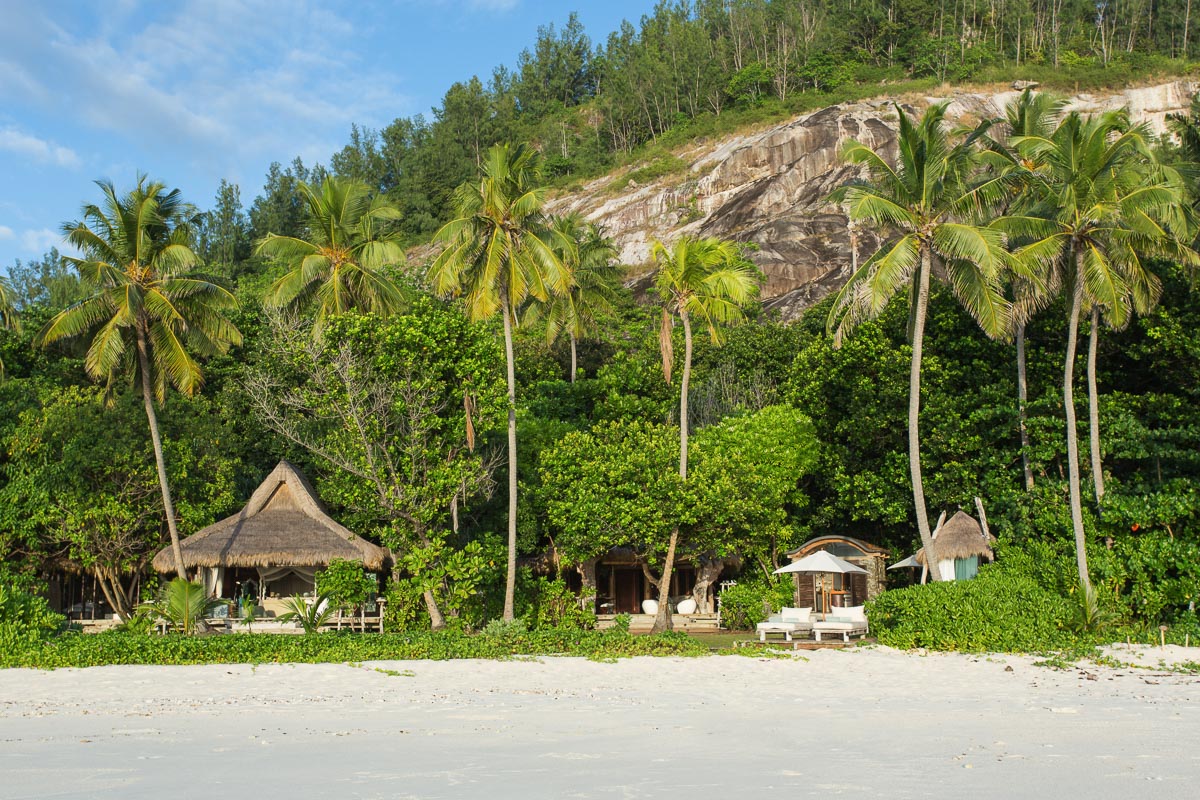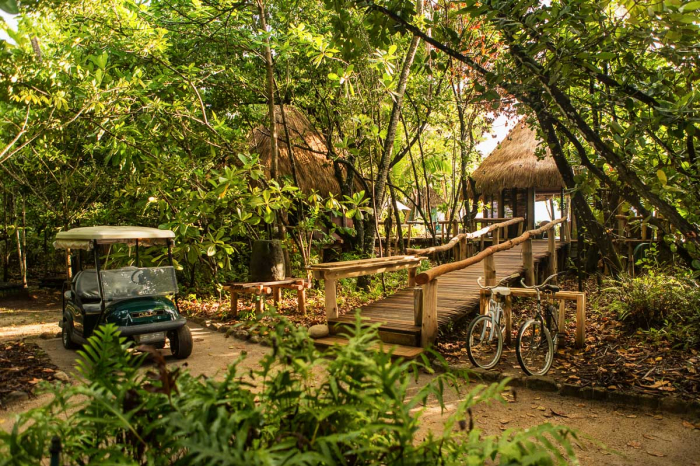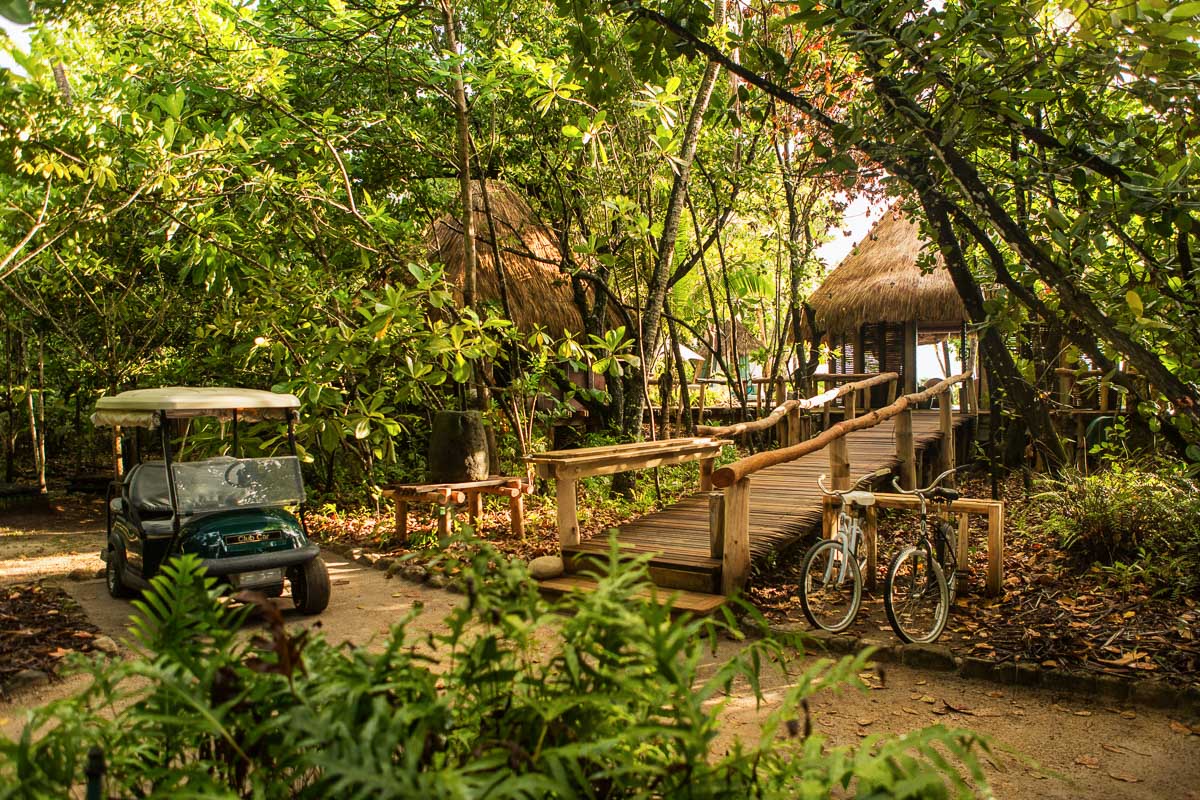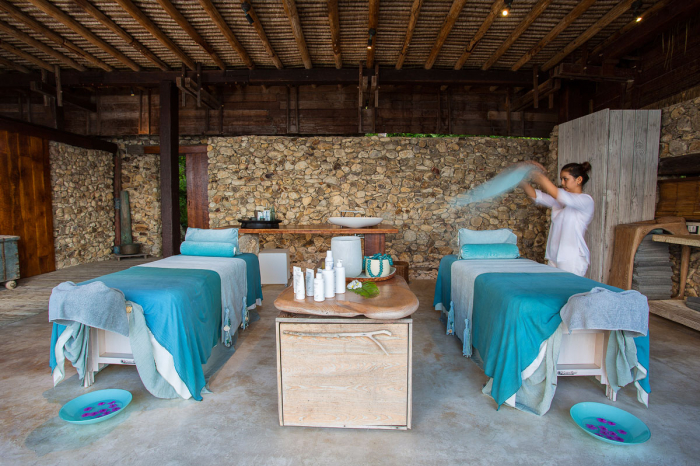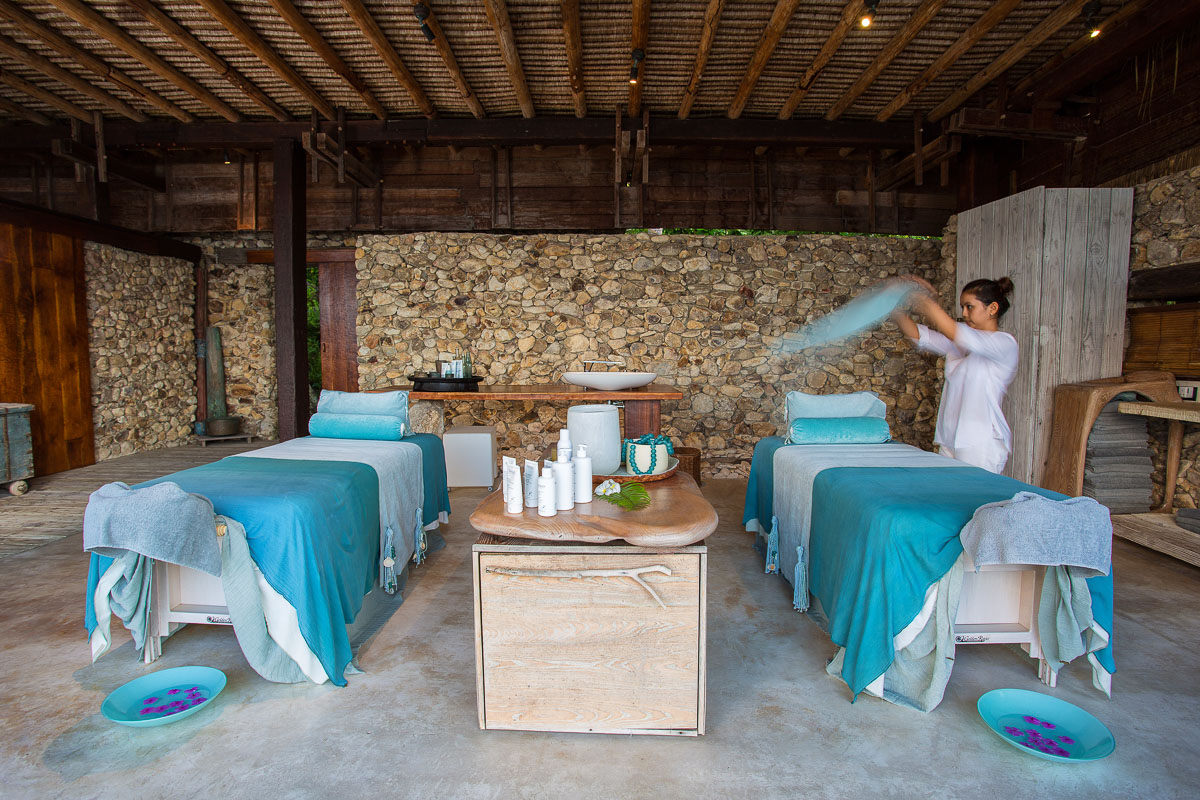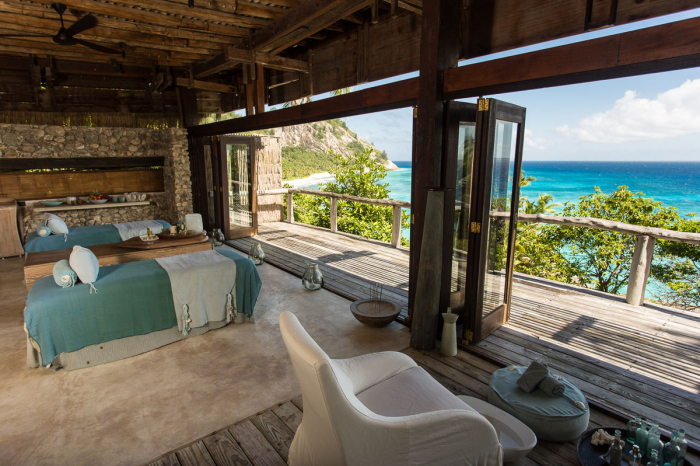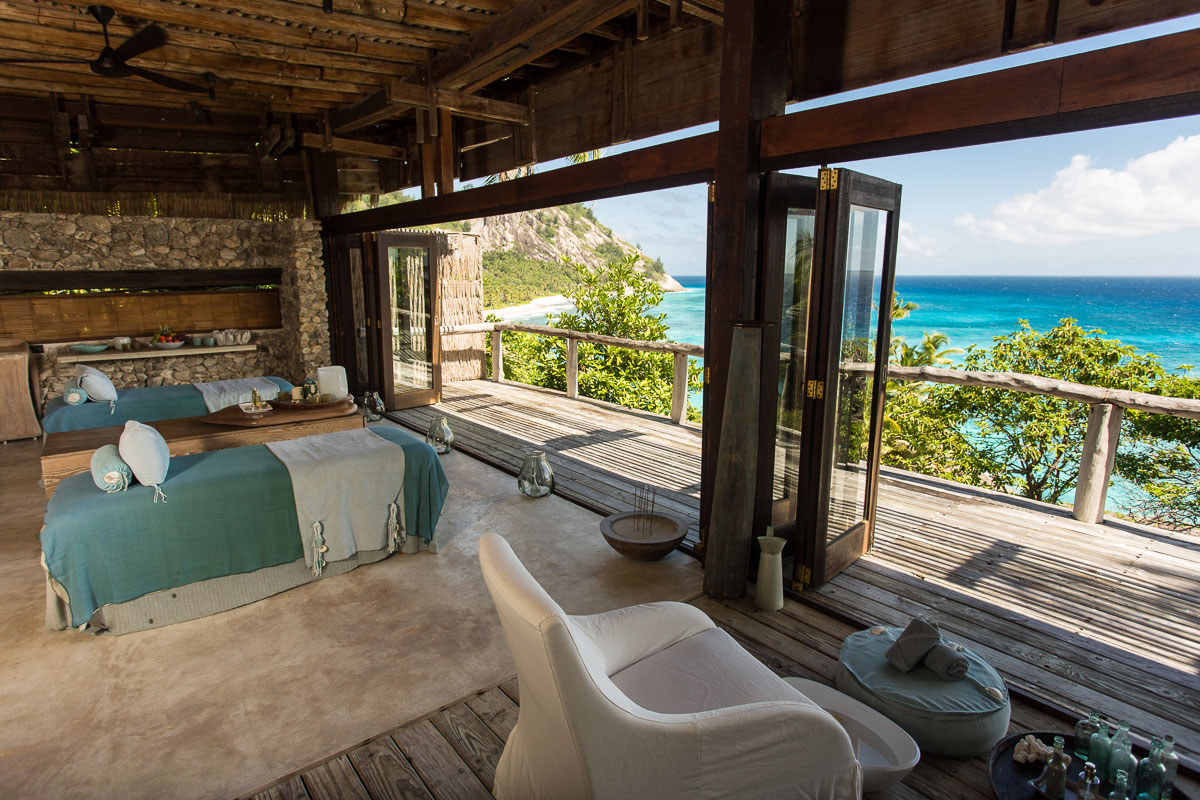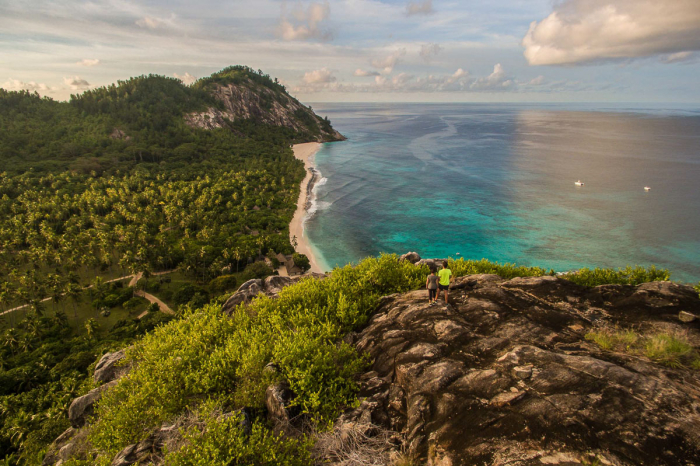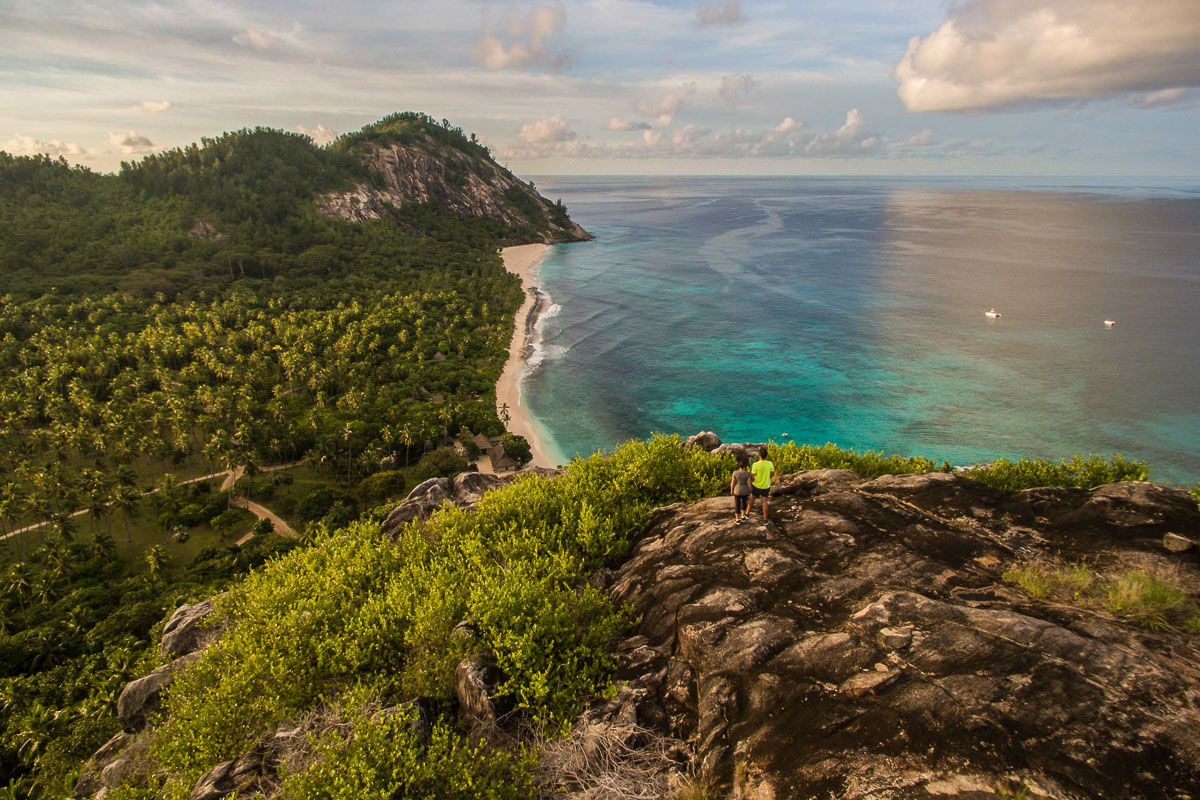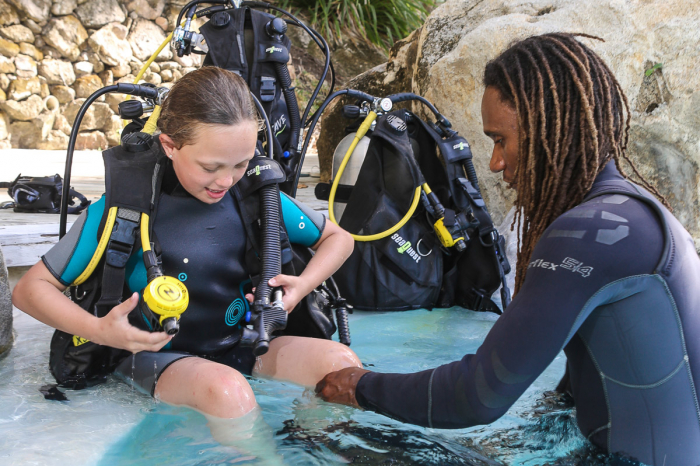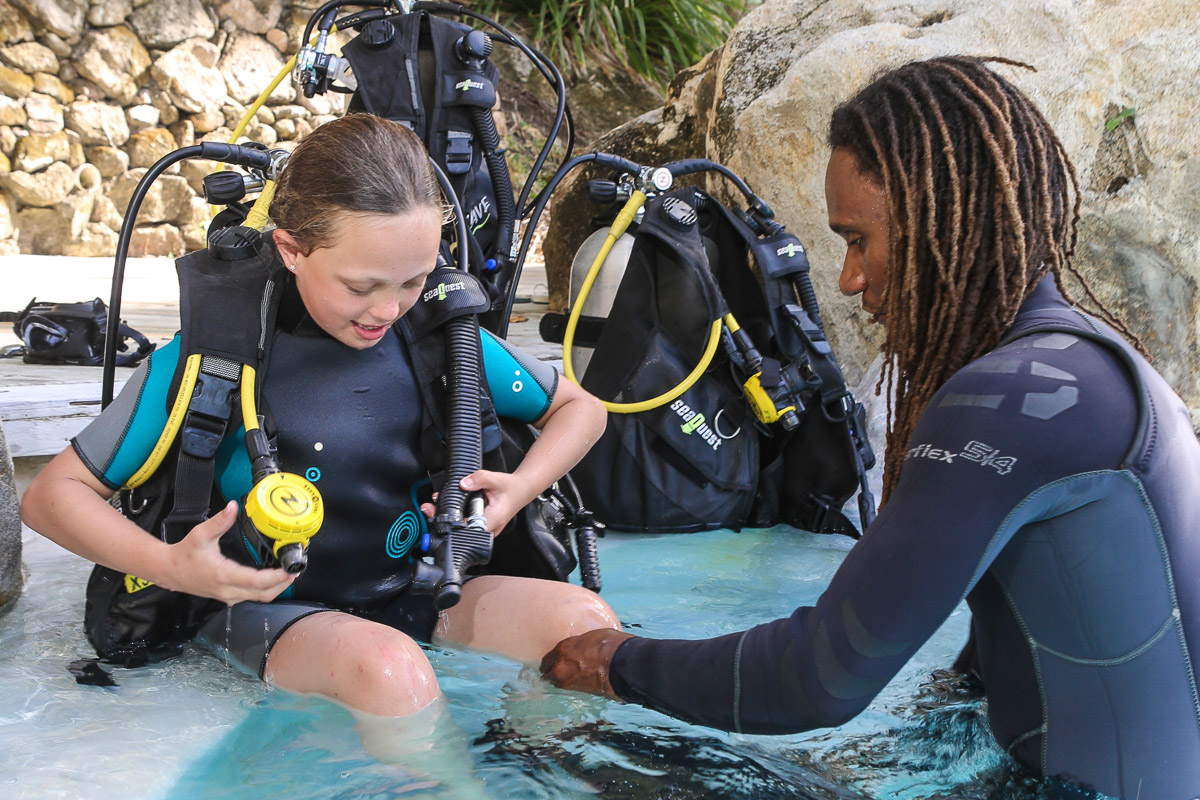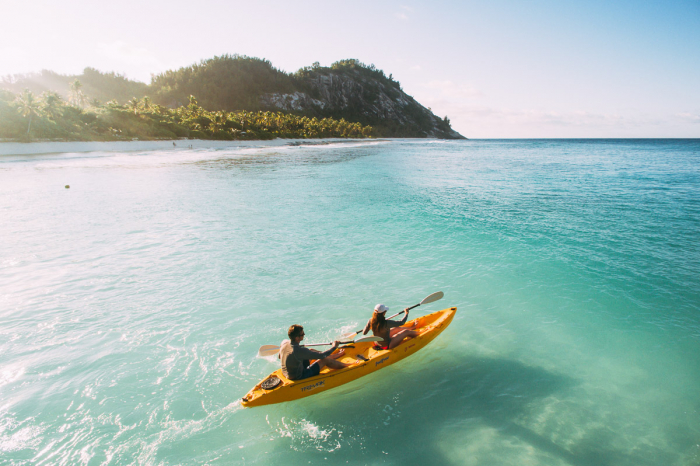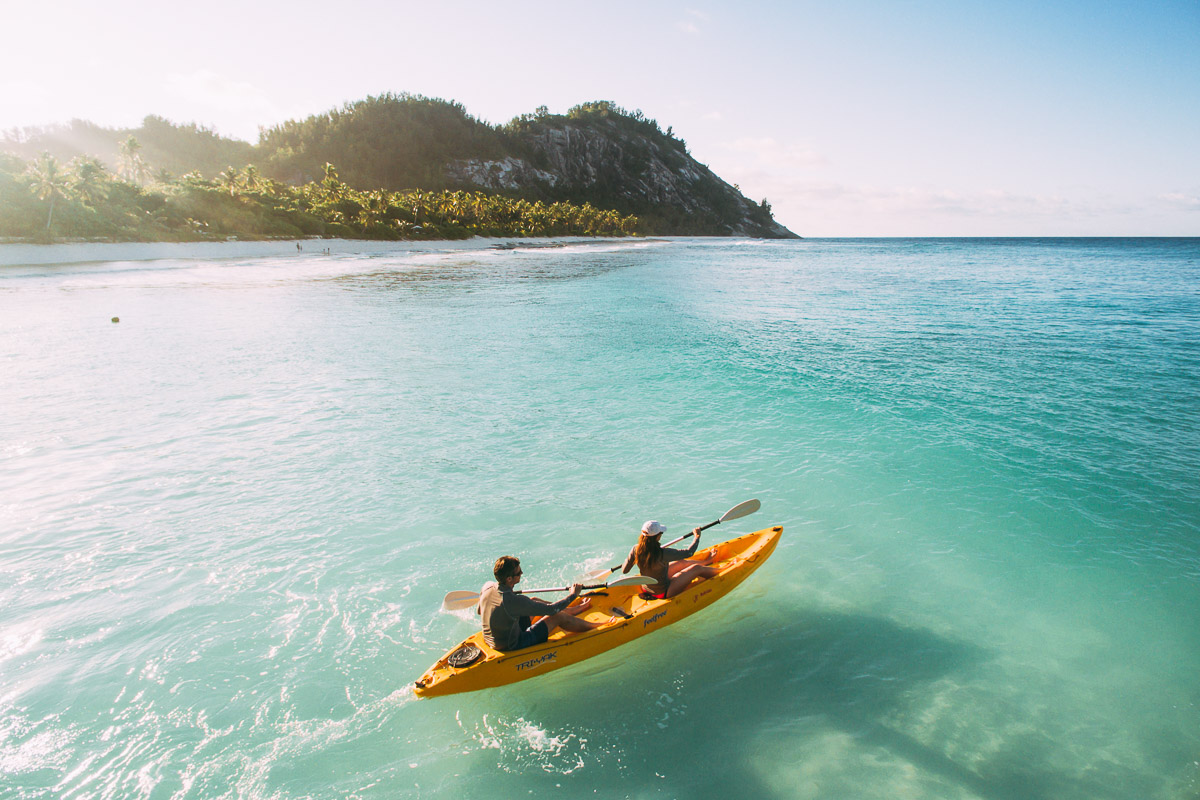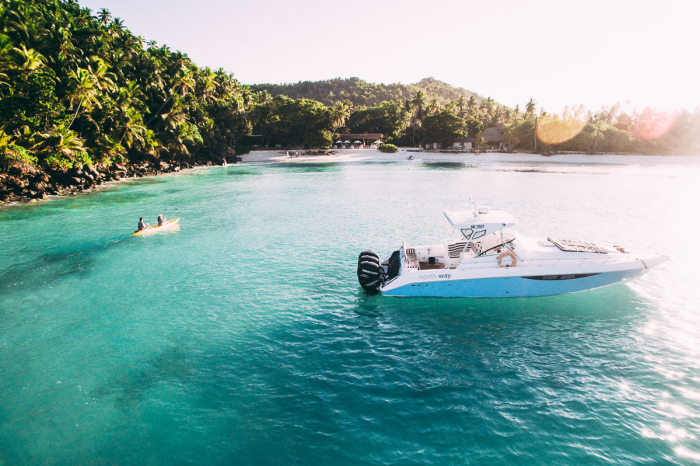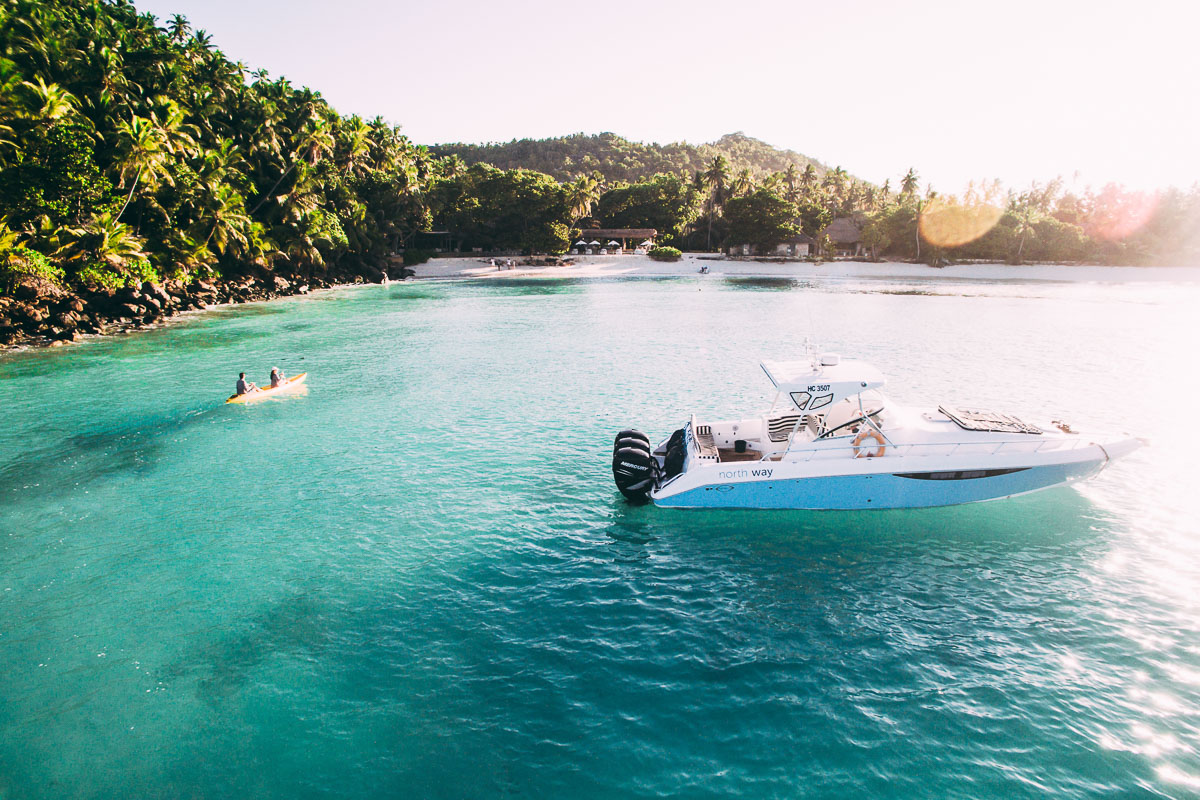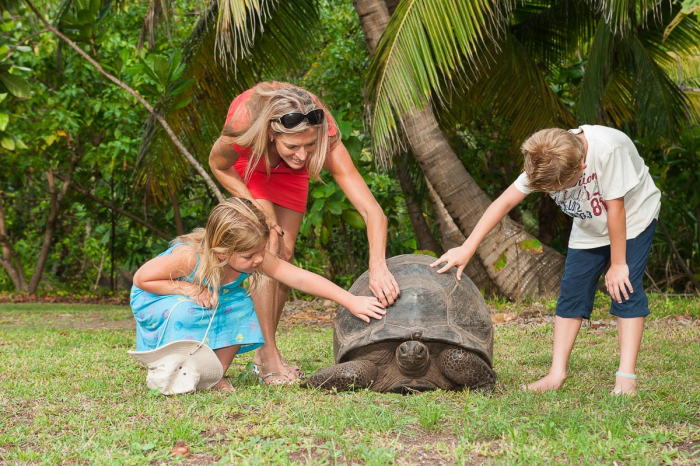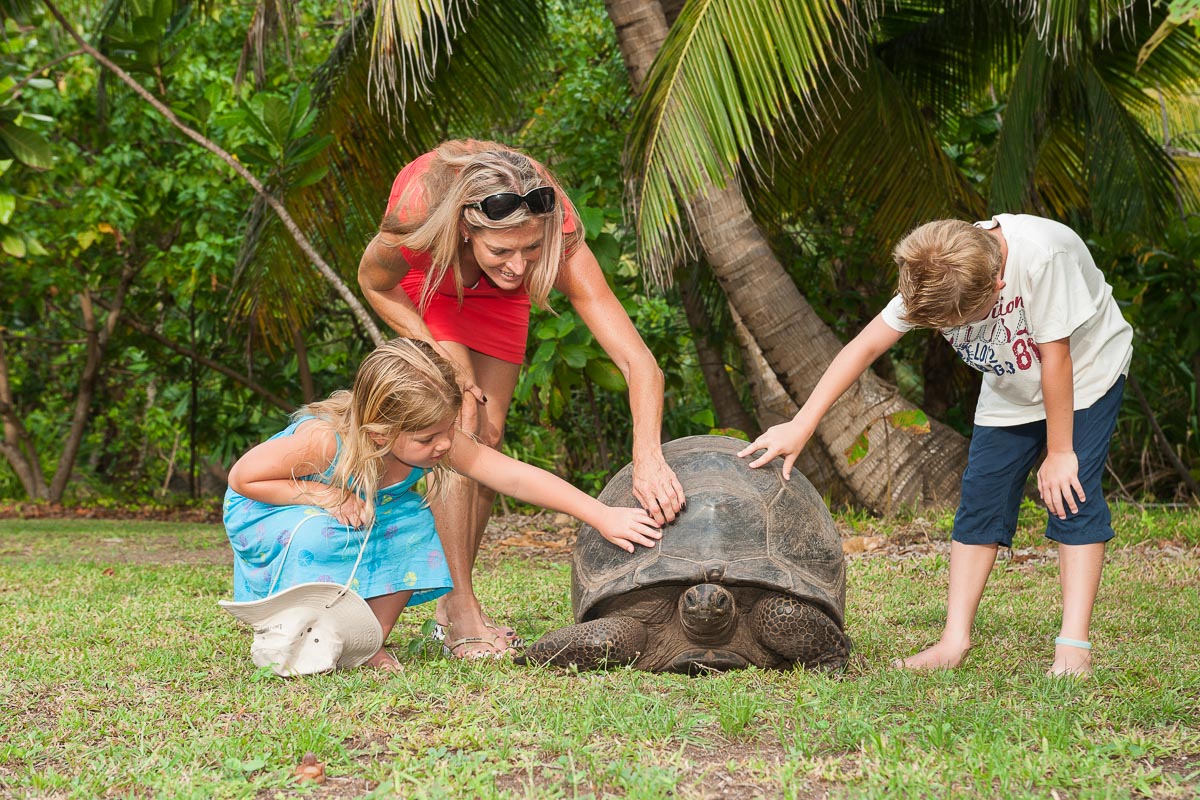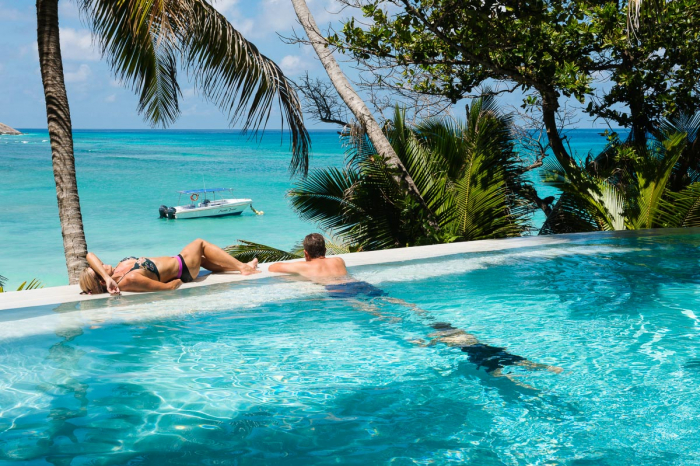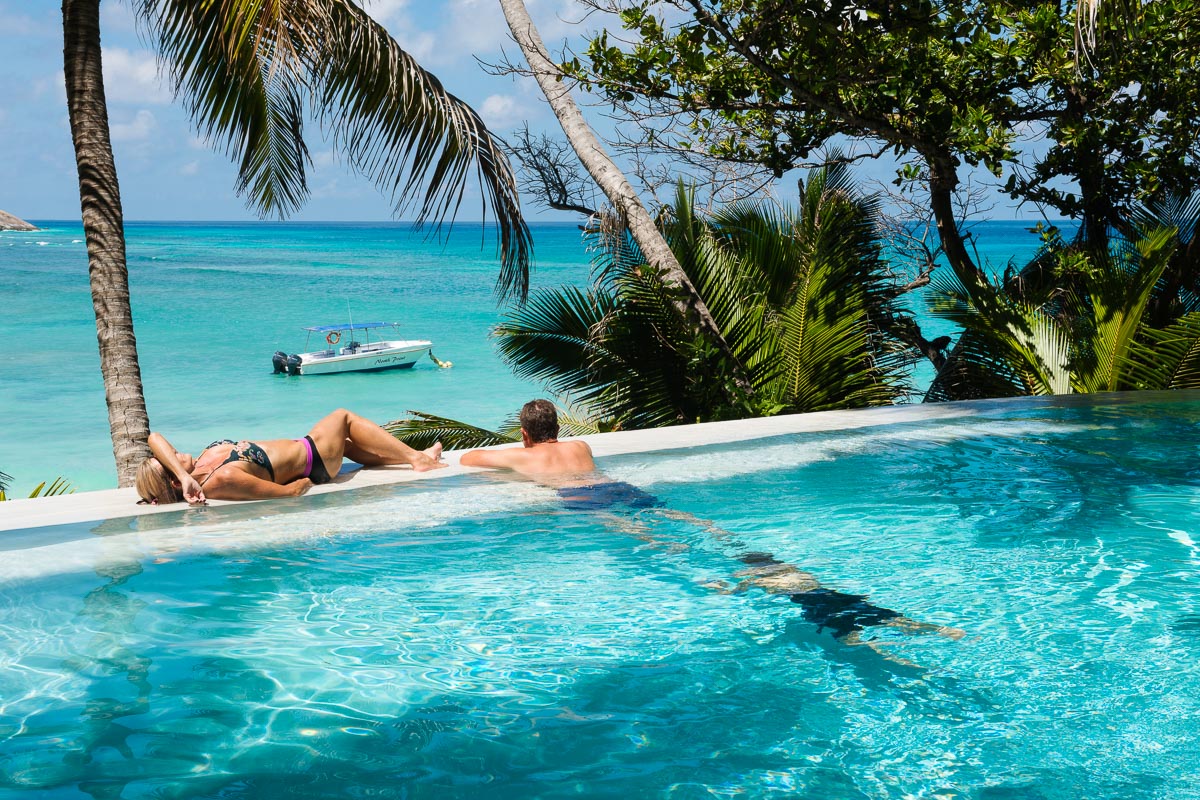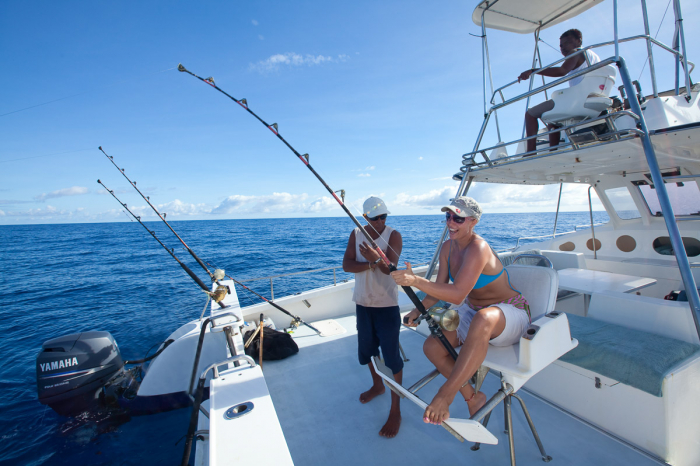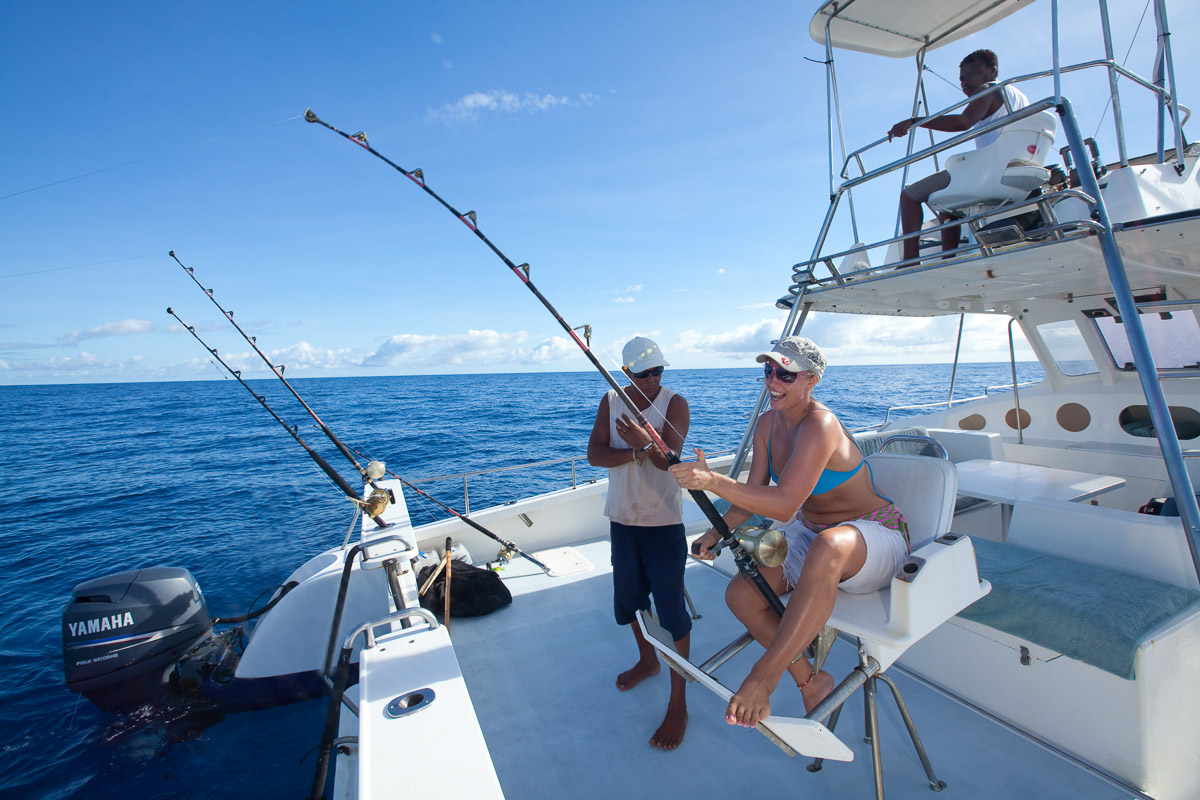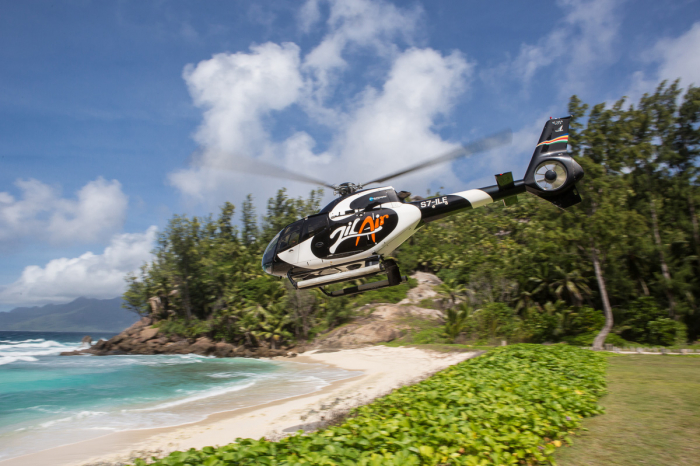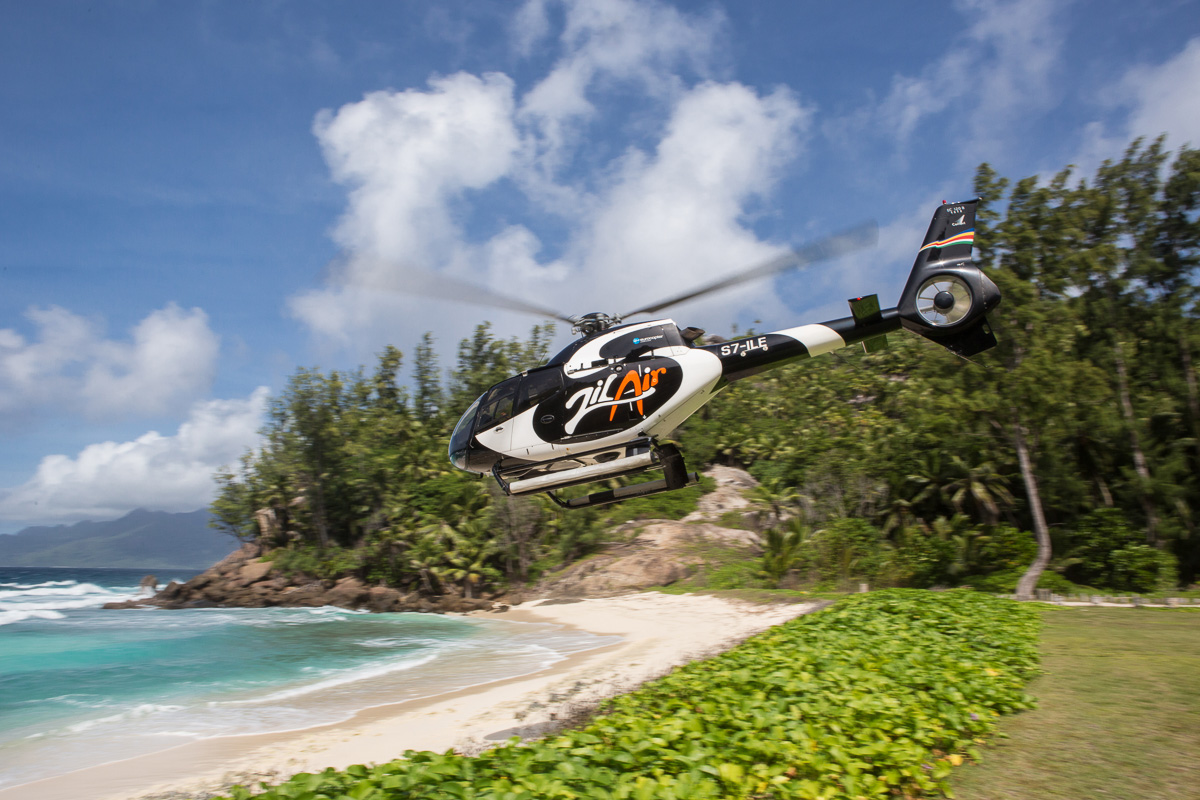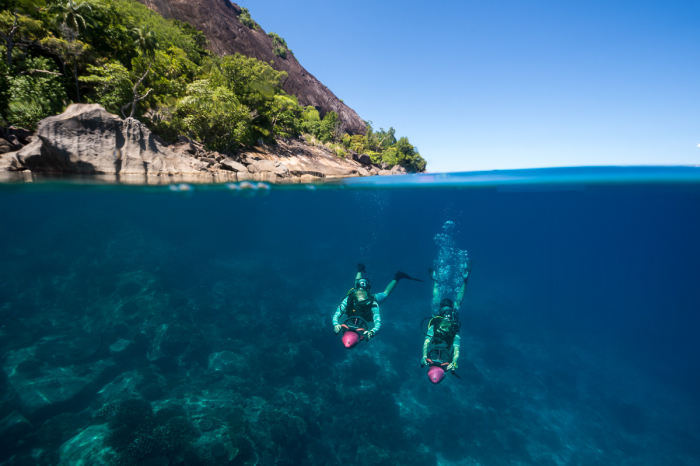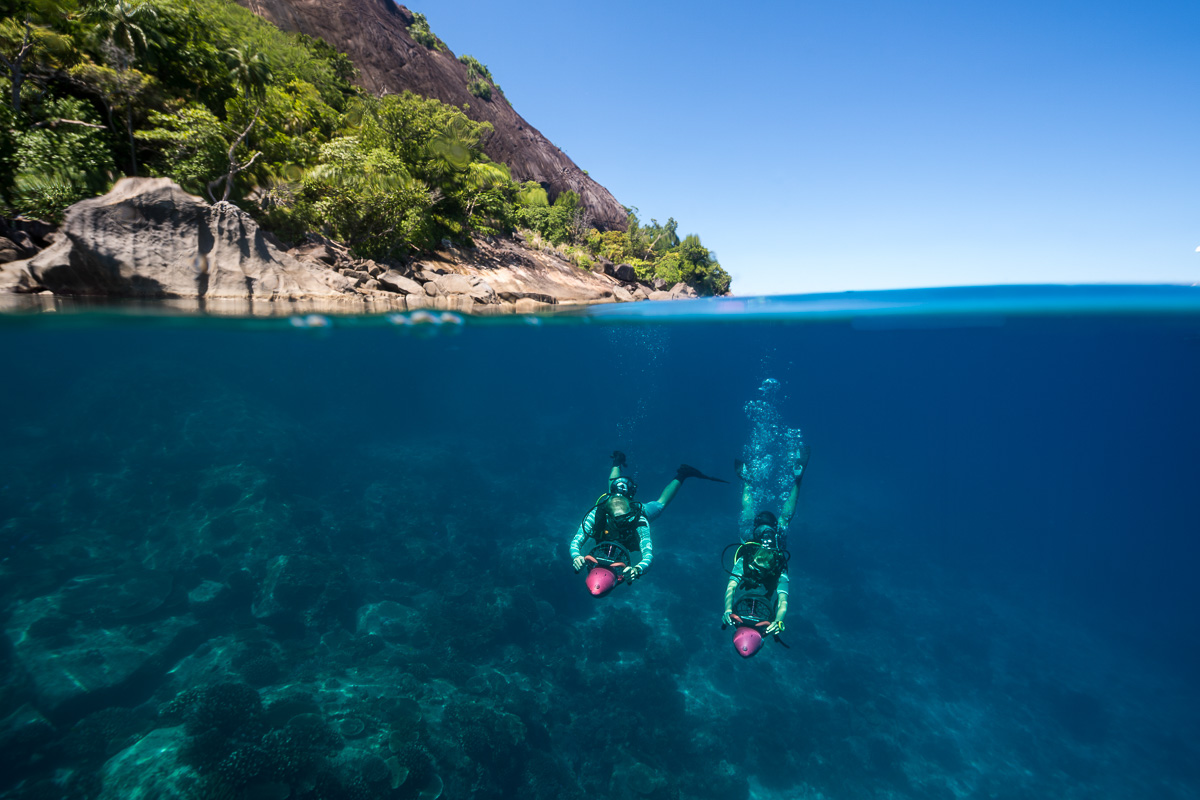 Overview
Opulent villas with stunning design, plenty of seclusion, and superb sea views
Complimentary kayaks, paddleboards, beach bikes, electric buggies, and more
Soothing spa, kid's club, sports lessons, and off-island excursions
Access to fantastic diving and snorkelling at seldom-visited northern sites
Award-winning environmentally sustainable operations
Situated some 30-kilometres off the northern coast of Mahe, and home to just 11 unique villas along its pristine white sand beach, this remote private island resort is a true paradise for discerning and distinguished travellers. Dine and drink in complete luxury, with two gourmet restaurants, private in-villa meals, and options for picnics and beach barbeques anywhere you want on the island. Slip into deep relaxation with spa services, daily yoga and fitness offerings, and total tranquillity surrounded by nature. Or, explore the island's most exciting sights and scenery with scuba diving, snorkelling, and an array of sports and outdoor activities. North Island specialises in tailored holidays and service - and their team will happily honour any request you might have.
---
Rooms
---
Amenities
---
About
About North Island
With less than a dozen private villas dotting its coast, North Island is one of Seychelles' most exclusive and intimate escapes, living up to its reputation as a secluded playground for distinguished and discerning guests. Your stay will be entirely tailor-made, with bespoke activities and excursions, opulent spa and wellness offerings, and as much or little adventure as you like. North Island's team of guest service experts can arrange nearly any experience, including fantastic excursions or on-site activities. Just let your dedicated concierge know what you have in mind and trust them to arrange every detail!
North Island is a secluded "Noah's Ark" of endemic species which inhabit acres of unspoilt forest and beach. You'll be free to explore at your own pace by buggy, bike, kayak, or paddleboard - with limitless opportunities for adventure. Off island excursions are available by private yacht and helicopter, reaching the most remote and far-flung destinations around the archipelago in style. The resort's "Buddy Programme" also offers a custom experience just for kids, with planned and spontaneous offerings throughout your stay handpicked for young adventurers.
Explore the resort
North Island inhabits a world of its own, with sprawling guest villas set on their own private patch of sand, backed by acres of unspoilt nature. Despite this property's size, you'll find getting around simple with complimentary beach bikes and electric buggies, making it easy to drop the kids off for their day's adventures, hit the spa or fitness centre, or tour the island all on your own. Other luxurious facilities include an environmental education centre complete with on-site conservationists, a generous boutique with gifts, fashion, and personal items, and an expansive island library packed with animal ID books, movies, video games, and more.
Both of North Island's dining options offer delicious all-inclusive meals, with casual beach and poolside options as well as refined and elegant chef-prepared offerings. Head to the concierge desk to arrange your activities, including guided hiking and snorkelling around the island, picnics, private beach trips, and journeys elsewhere in the archipelago. This is also where you'll make special requests for in-villa exercise and massage, book your scuba diving, and set any custom details for your trip. In addition to its incredible beach, North Island also boasts a stunning swimming pool, with a 45-metre infinity pool surrounded by sun decks, swaying palms, and hanging gardens.
Diving from North Island
The scuba diving and snorkelling around North Island is fantastic, with towering granite pinnacles and formations blanketed in colourful soft coral. Just a handful of guests get the opportunity to explore these sites each year, with few boats venturing this far from Silhouette Island or Mahe. Dive groups are kept small, offering an intimate underwater experience with opportunities to customise each day's adventures. A full range of PADI courses is also available, beginning with introductory dives held just a few metres from the shore. 
North Island's diving centre is housed in a historic coral building, complete with changing areas and showers, comfortable classrooms, and private gear storage. All diving and snorkelling experiences are conducted from spacious custom boats, and state of the art equipment is available for rent. This is also the place to borrow a sea kayak or paddleboard for exploring the resort's protected coves, sign up for guided snorkelling on the house reef, or pick up your slates for the island's volunteer fish ID project. Sunset cruises are also offered, the perfect way to tour this island's exterior.
---
Top tips
Stop by the Environment Centre to learn about North Island's history and wildlife from resident conservationists.
Book the entire island and all its facilities for one of the planet's most exclusive getaways.
Plan to spend at least one full day slipping into deep relaxation at the spa, with massage, bodywork, aromatherapy, and more.
Conservation
North Island has a history of neglect and exploitation throughout its history as a copra plantation. The first phase of island rehabilitation was to successfully eradicate unwanted invasive species, including rodents, plants, and even larger mammals like feral goats, cats, and cattle. These changes have made way for native species to return, including Seychelles blue pigeons, wedge-tailed shearwaters, and white-tailed tropicbirds, as well as hawksbill and green turtles which can now be seen in increasing numbers.
North Island is an ecological Marine Reserve, protecting the area from fishing and potentially harmful marine activities. Resident environmentalists and ecotourism volunteers carry out continuous reef monitoring around the island, inviting guests to participate by using site-specific fish identification slates to identify and monitor the presence of specific species. North Island has also recently purchased BRUVs (baited remote underwater videos) which help in closely monitoring predatory species.
This is a completely plastic-free resort and only eco-friendly compostable food containers are used for activities around the island. Strict waste management processes are also implemented, including recycling, greywater processing, and a sustainable water bottling plant. Staff and volunteers set off on beach patrol each and every morning, collecting any debris carried by the trade winds while searching for nesting sea turtles. Waste is removed and disposed of properly, ensuring that it does not enter the oceans again.
---
Diving
Diving in Mahe, Silhouette and North Island
Schooling reef fish

Year round

Walls & pinnacles

Year round
Searching for a dive destination that ticks all the tropical getaway boxes? Mahe, Silhouette Island, and North Island are remote yet easily reachable, letting you enjoy castaway adventures amid some of the world's most alluring scenery. The islands combine everything you could possibly look for in a trip, from scuba diving and snorkelling to picture-perfect landscapes of white sand and swaying palms, exciting activities on land, and fascinating history. All paired perfectly with delicious and exotic cuisine, and accommodation ranging from quaint guesthouses to one of the world's most exclusive private island getaways.
---
Resort checklist
Number of rooms
11
Official dive center rating
PADI Resort
Courses offered
Discover Scuba Diving, Scuba Diver, Open Water, Advanced Open Water
---