Scuba diving in
Mergui Archipelago
Explore unspoilt islands with thriving marine life that have remained isolated from the rest of the world for millennia
Highlights
Hike through dense jungles or explore tropical mangroves from a kayak
Stay at secluded beachfront resorts surrounded by tropical jungle
Join a liveaboard cruise and explore Mergui's best dive sites 
Learn about the traditional way of life still practiced by the Moken
Home to some of the world's last unexplored pieces of paradise, the Mergui Archipelago is packed with adventurous diving and breathtaking scenery. These tranquil islands, situated in the idyllic Andaman Sea, have flourished from a lack of human interaction, offering unspoilt natural environments and diverse marine life. Boasting secluded beaches and a touch of luxury, the Mergui Archipelago is an unbeatable island escape for divers and non-divers alike, far from Asia's bustling crowds.
Diving in the Mergui Archipelago
Myanmar's Mergui Archipelago is a showcase of Southeast Asia's magnificent marine life. Thanks to its isolation from humankind for so long, the natural environment of the Mergui Archipelago has allowed nature to go wild. Expect a diverse marine fauna and flora, from colourful hard and soft corals and clouds of tropical fish, to multiple species of sea turtle, various sharks, manta rays and even endangered species like dugongs and whale sharks. The most frequent manta ray and whale shark sightings occur from February to May, while the best diving conditions are seen from October to May. In the monsoon season from May to October, diving is not possible, as resorts and liveaboards cease their operations.
Dive sites here are varied and there is always something for everyone. Go muck diving for rare macro critters in the south, or encounter majestic pelagics on the pinnacles to the north. As you're off-the-beaten-track, it's likely that your dive boat will be the only one for as far as the eye can see. The most famous dive site is Black Rock, followed by Shark Cave, Stewart Island, Western Rocky, Tower Rock, High Rock, Little Tores Islands, North Twin Islands, Northern Rocky, Rocky Peaks, South Twin Island and of course, the Burma Banks. Because of the large distances between dive sites almost all diving is done from liveaboards. The Northern reaches - such as Black Rock - are too far away for most resorts' boats, and are about as far away as any liveaboard will go.
There are several dive centers operating on land, most of which are based at resorts, however, liveaboard trips are the most popular to visit the farthest dive sites. Many depart from Khao Lak, Ranong or Phuket in Thailand and it's common for liveaboards to combine a trip to the Similan Islands with the Mergui Archipelago's best dive sites.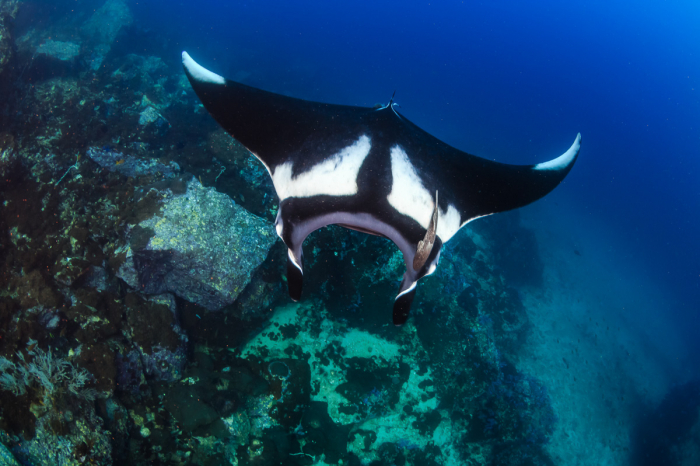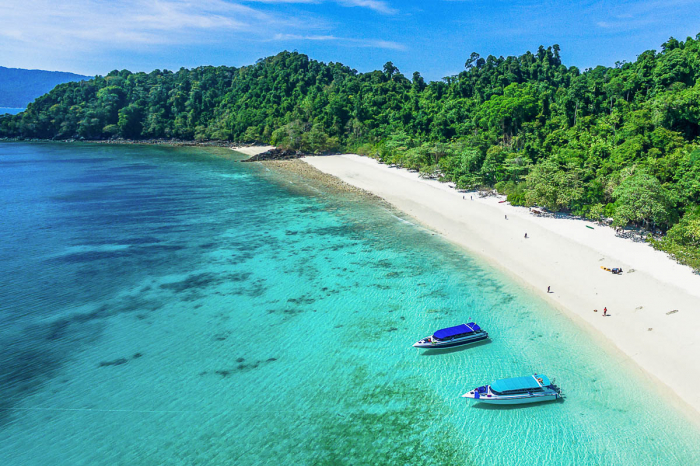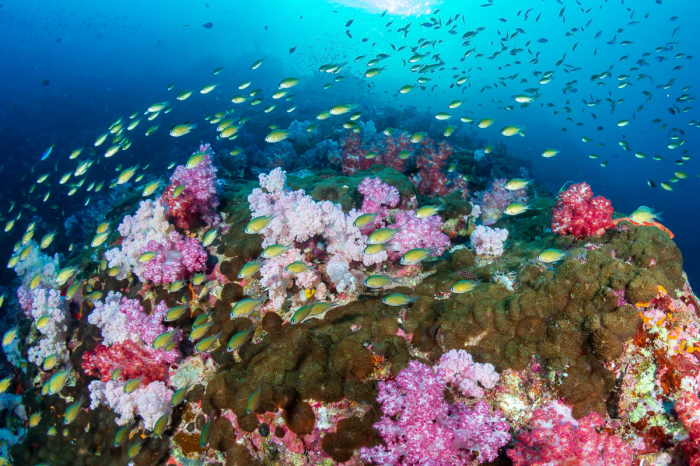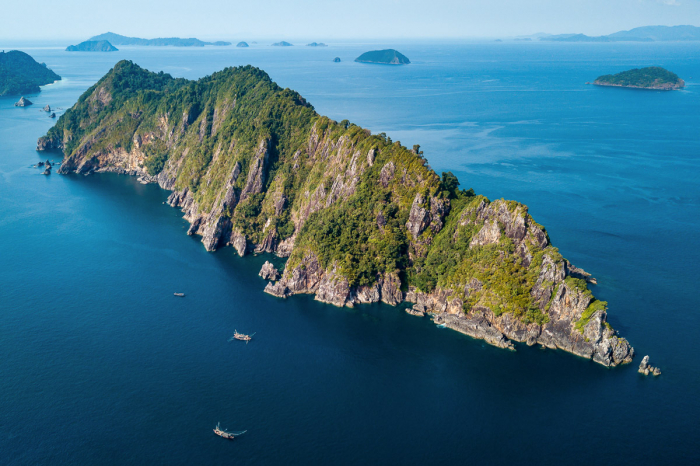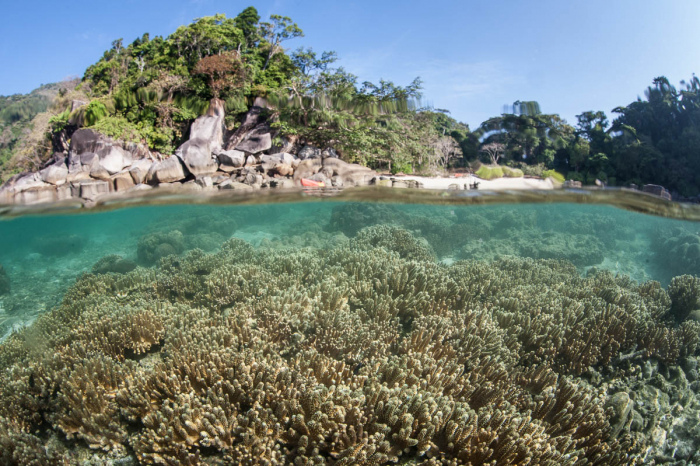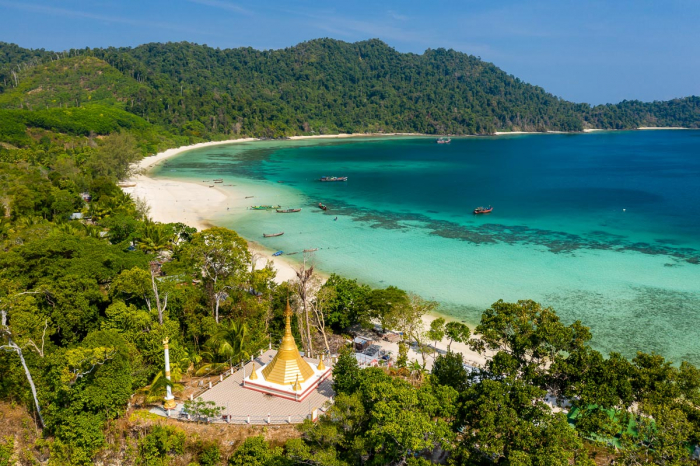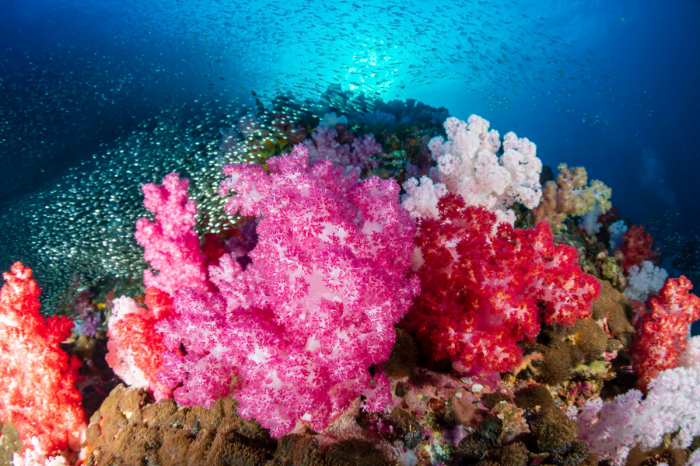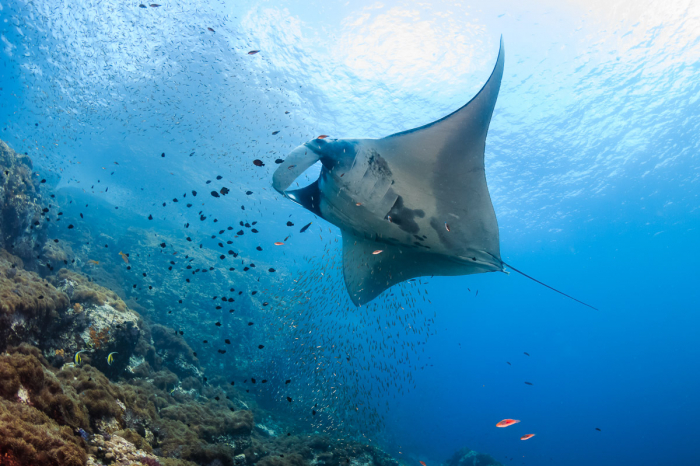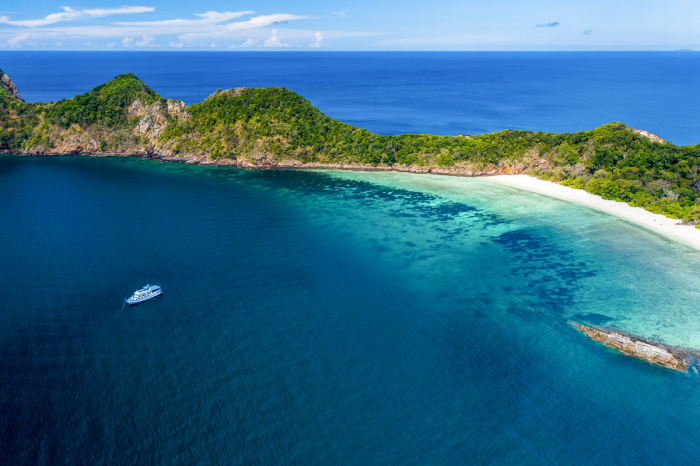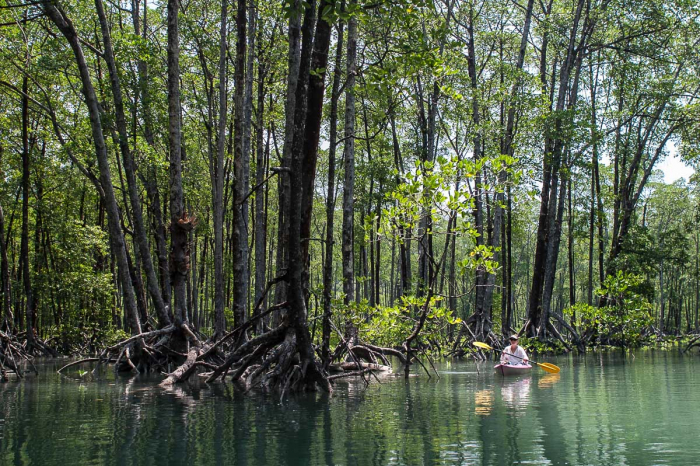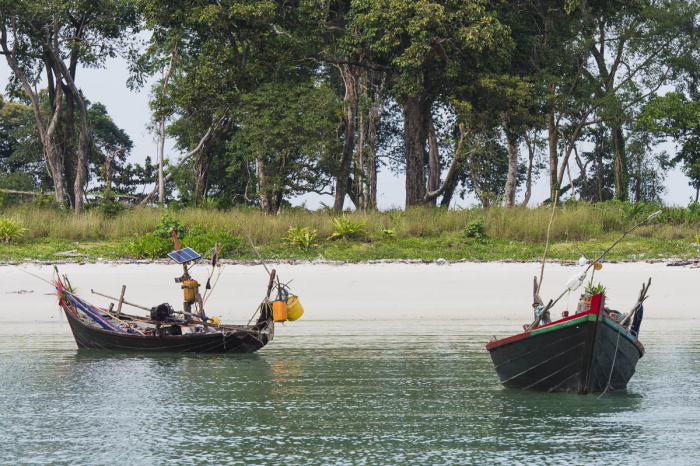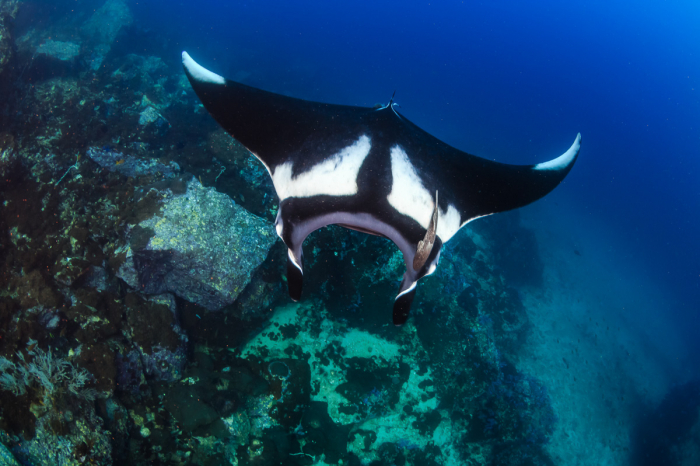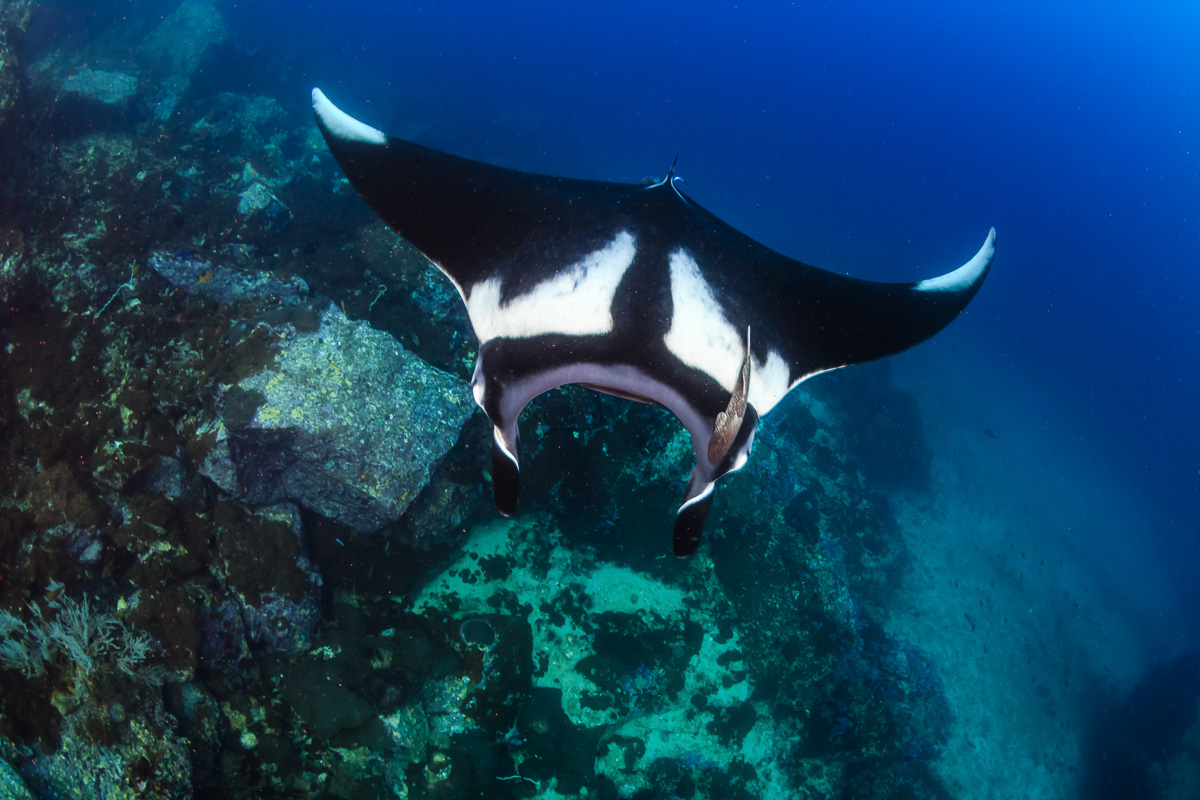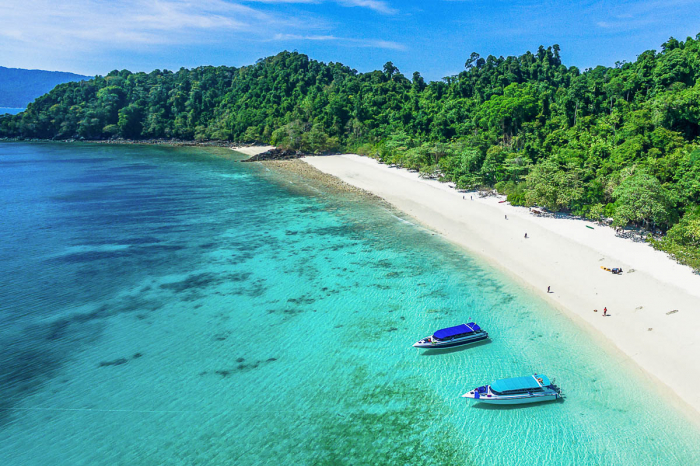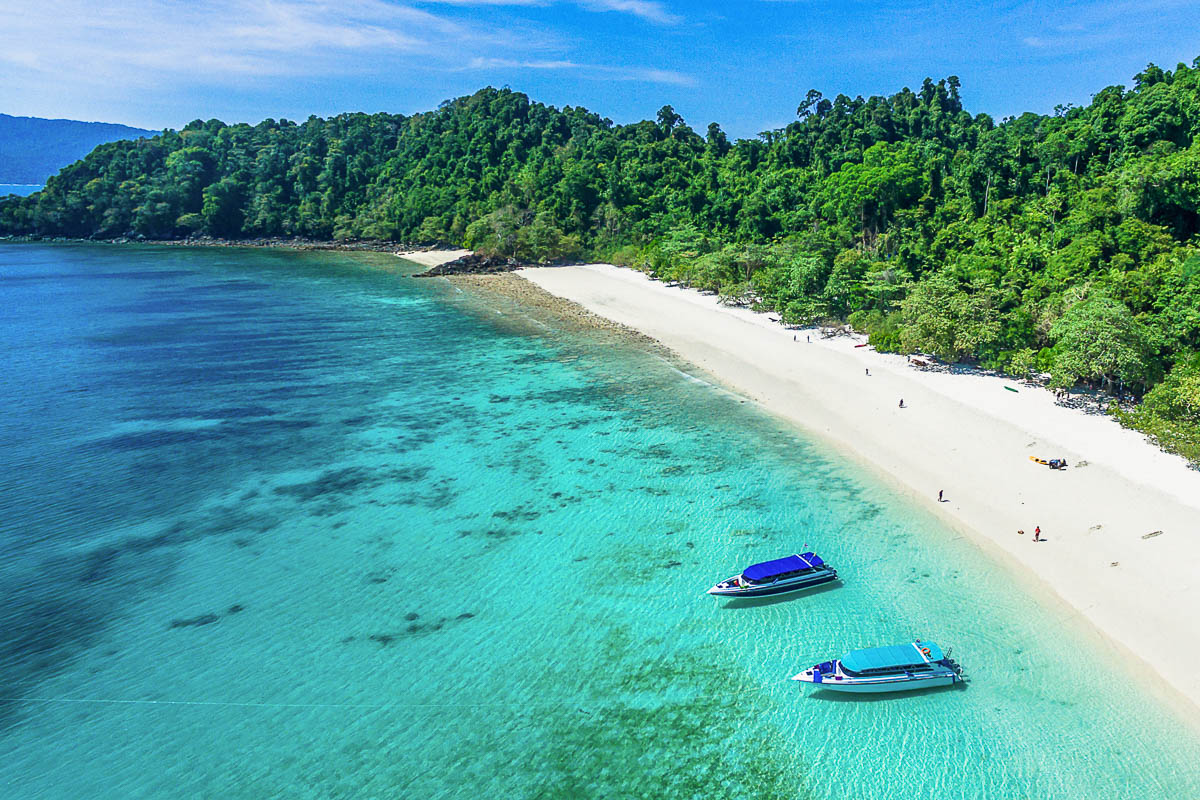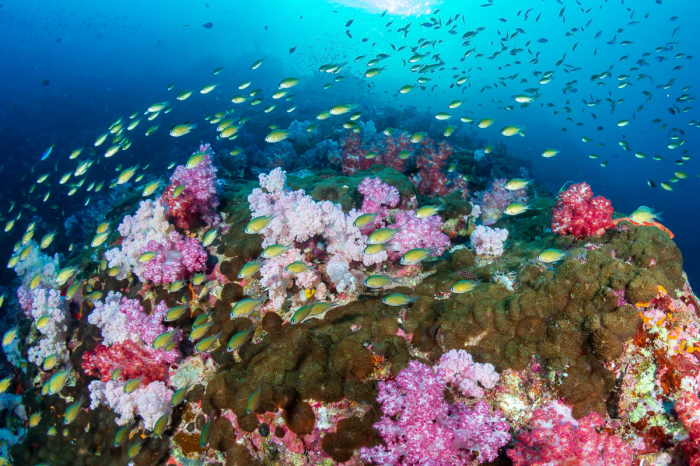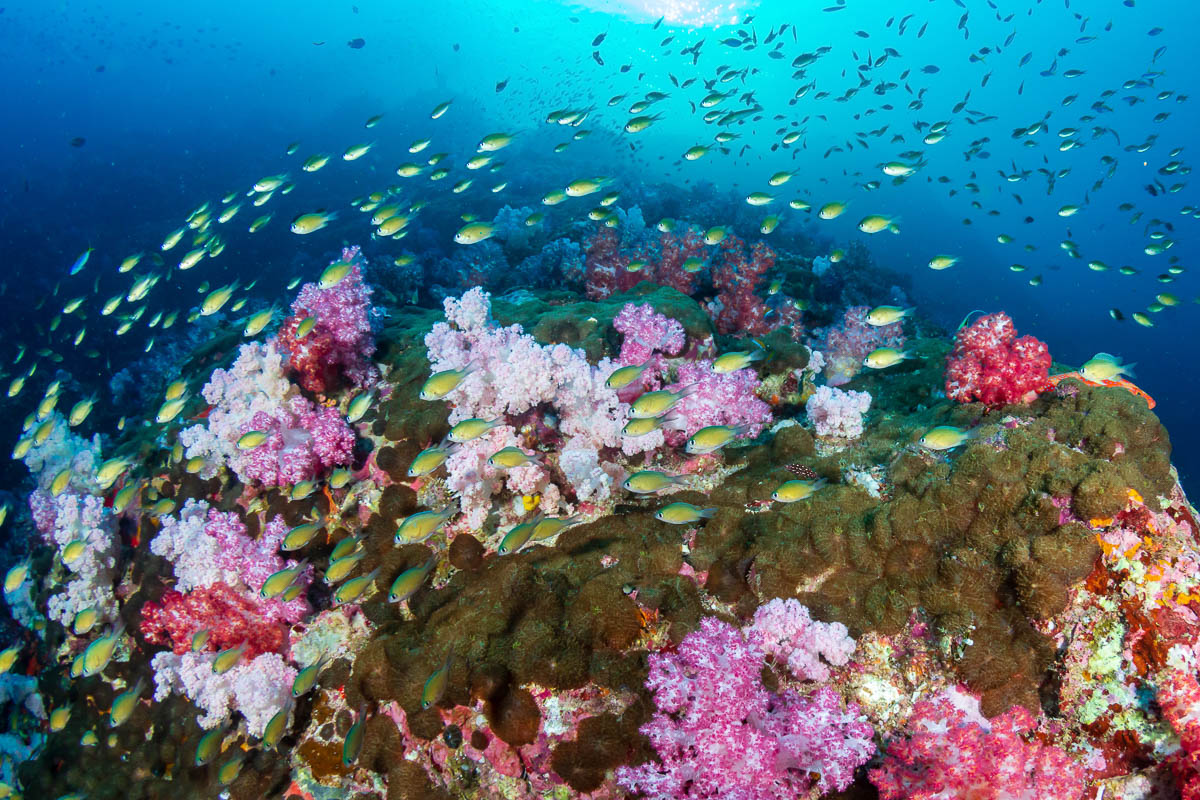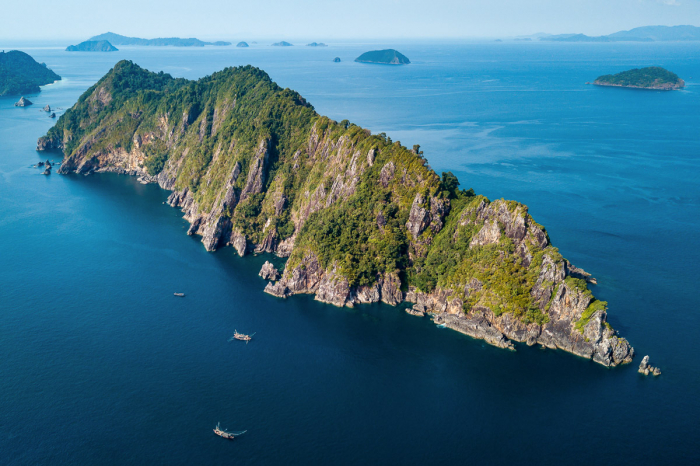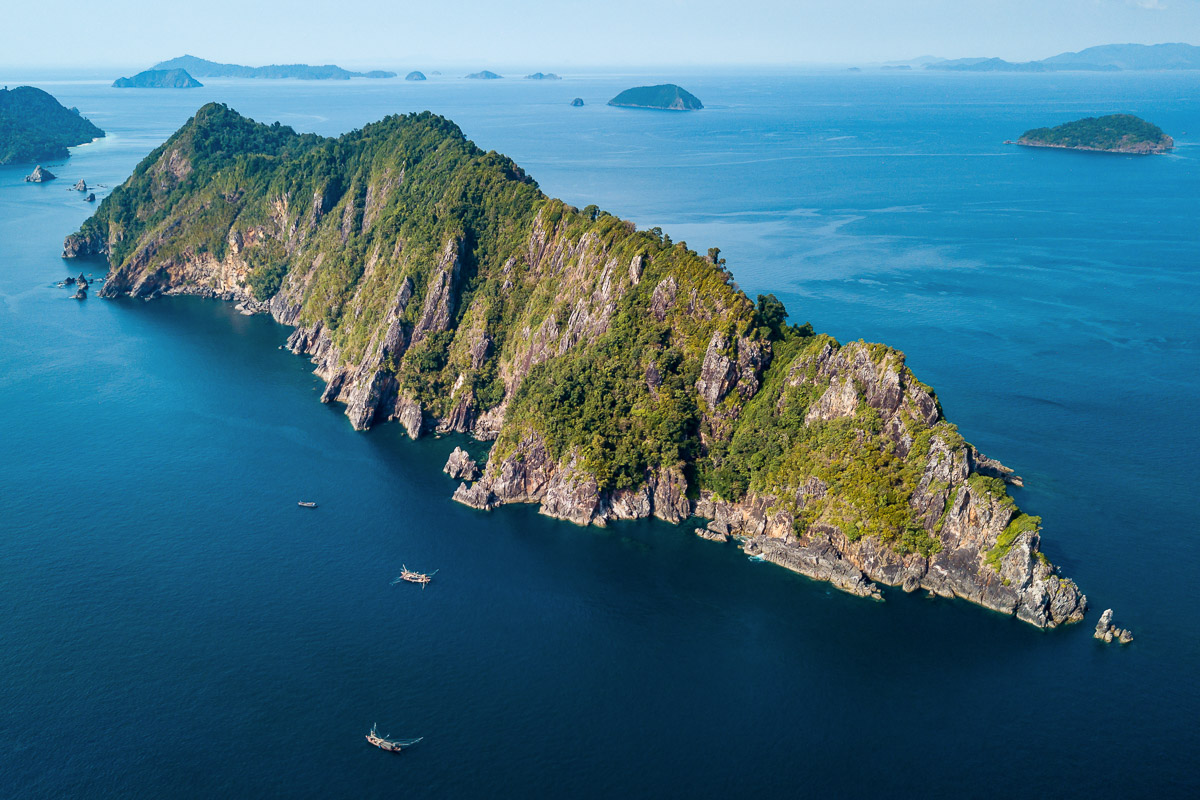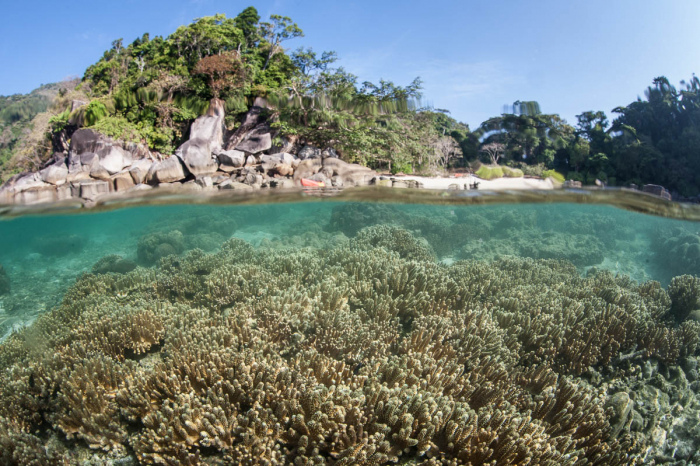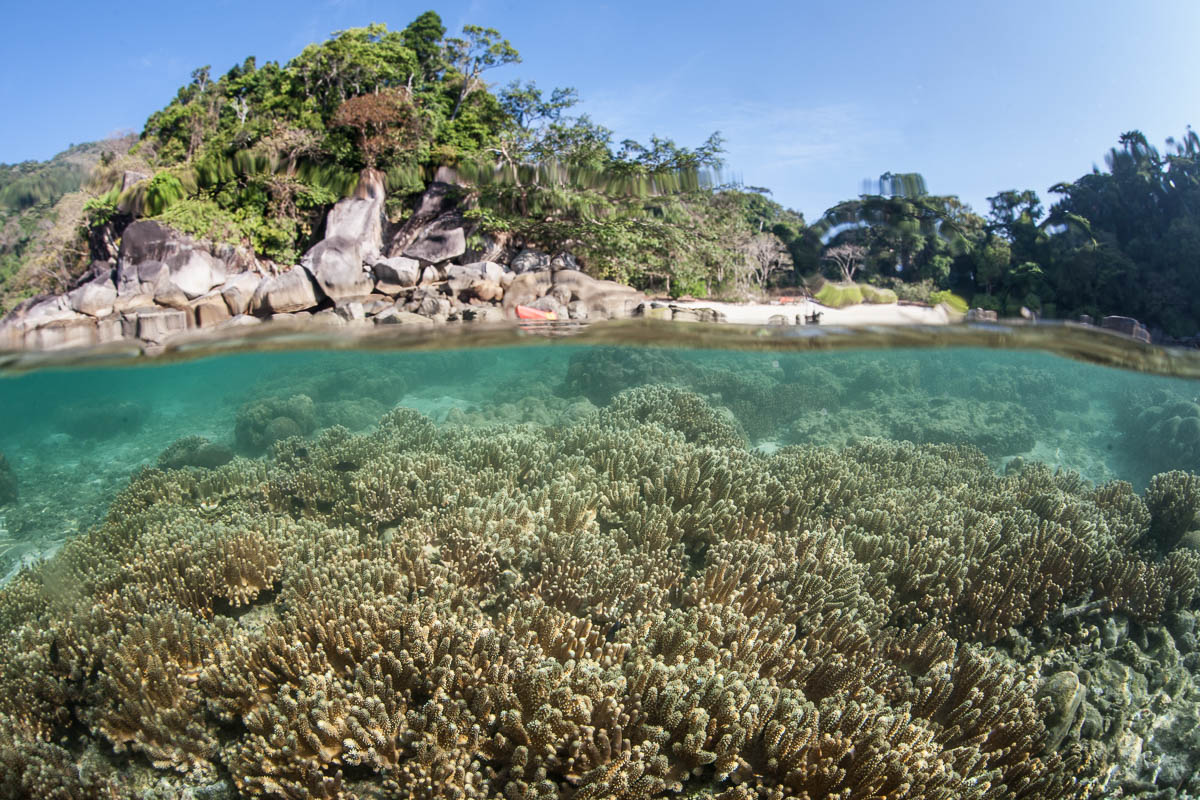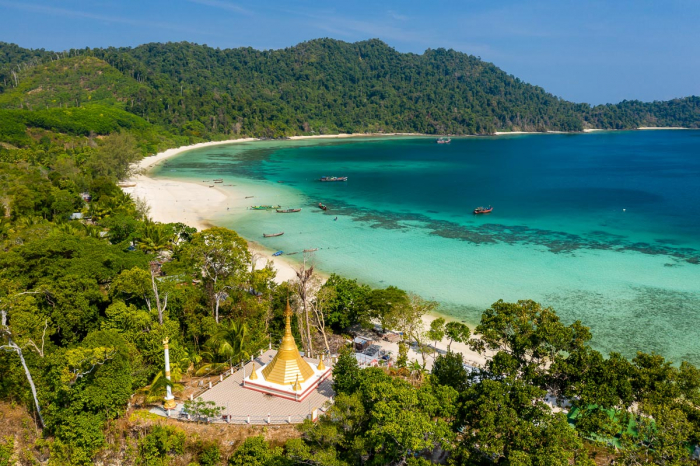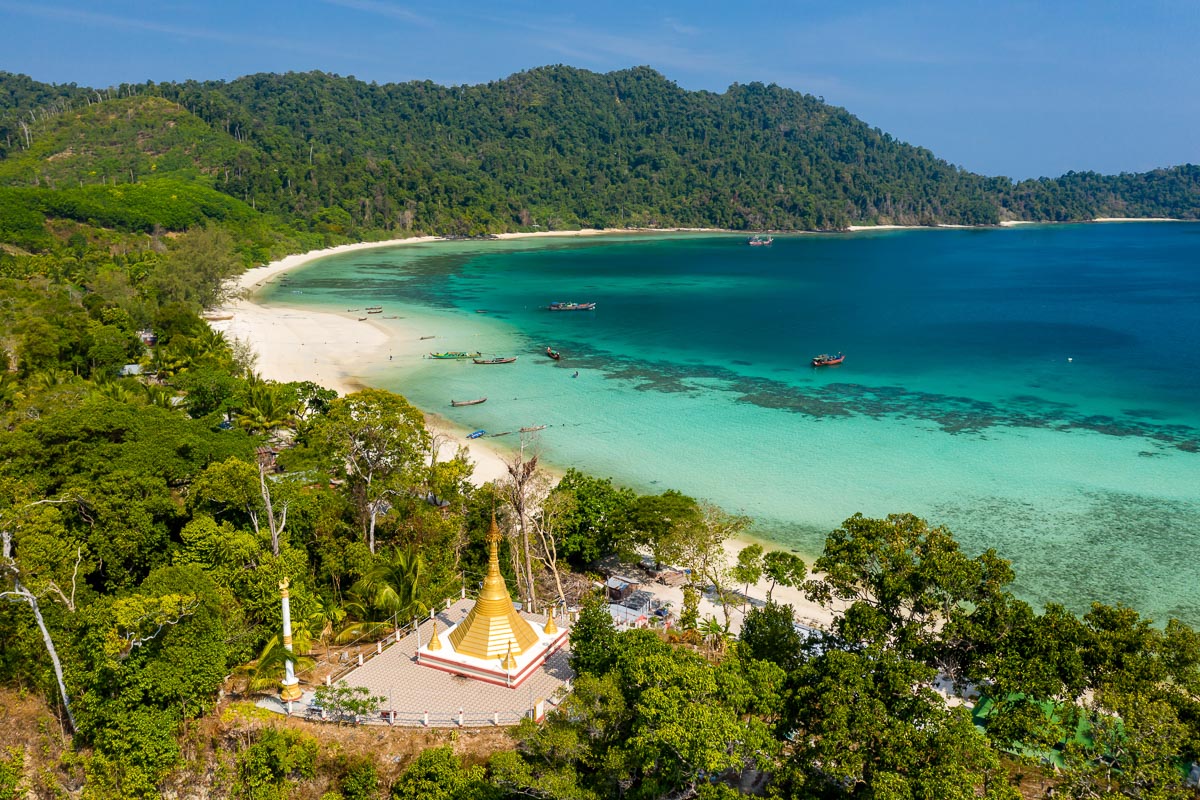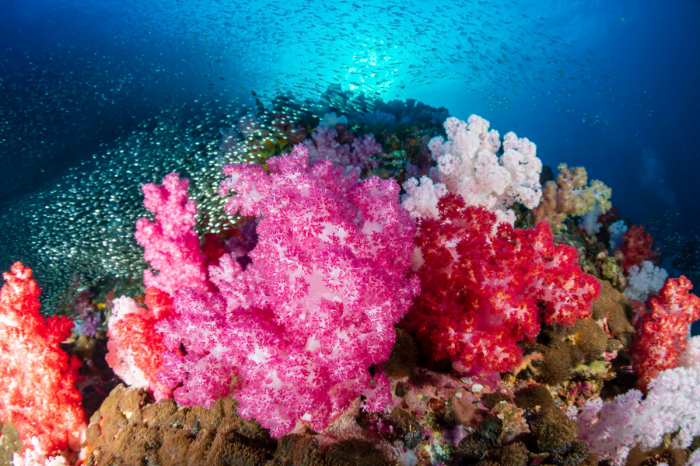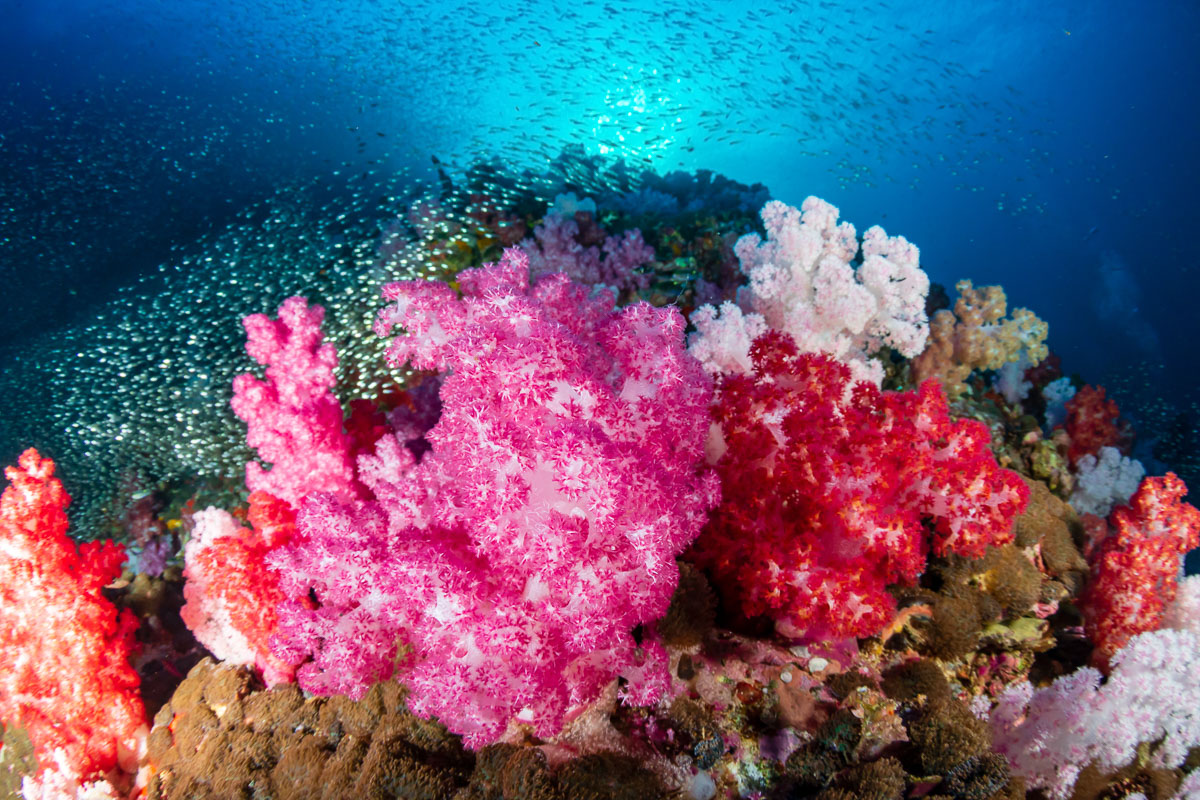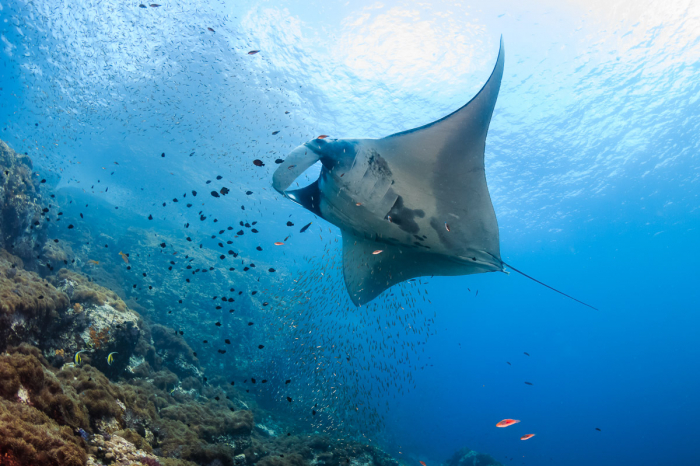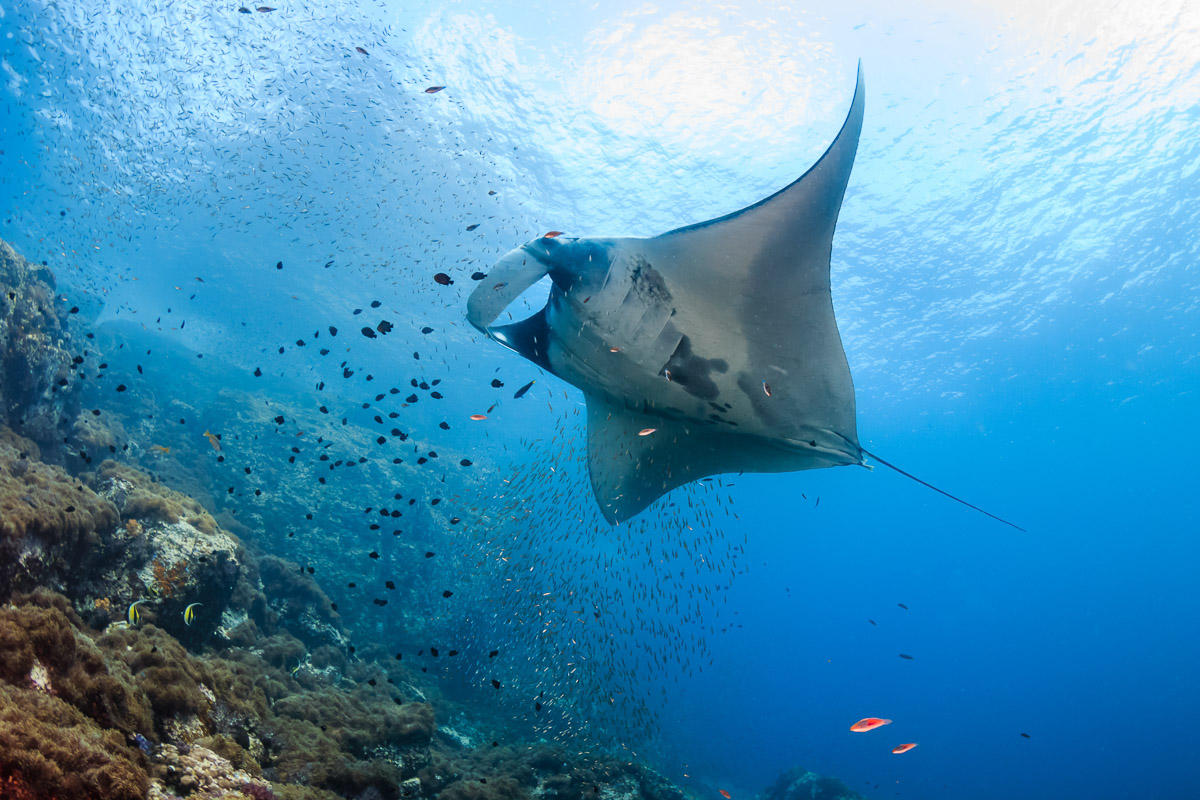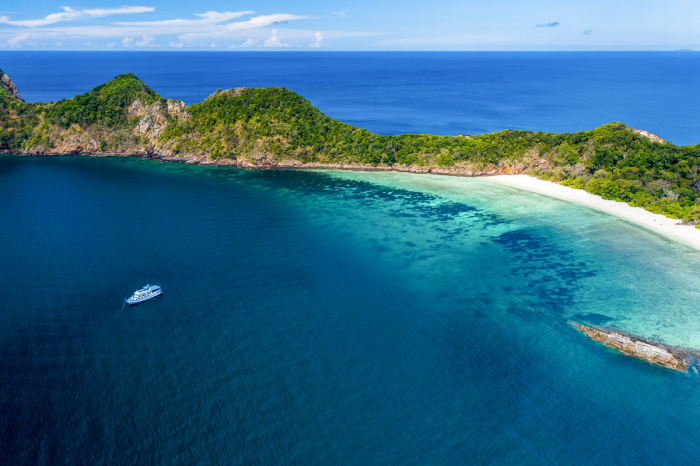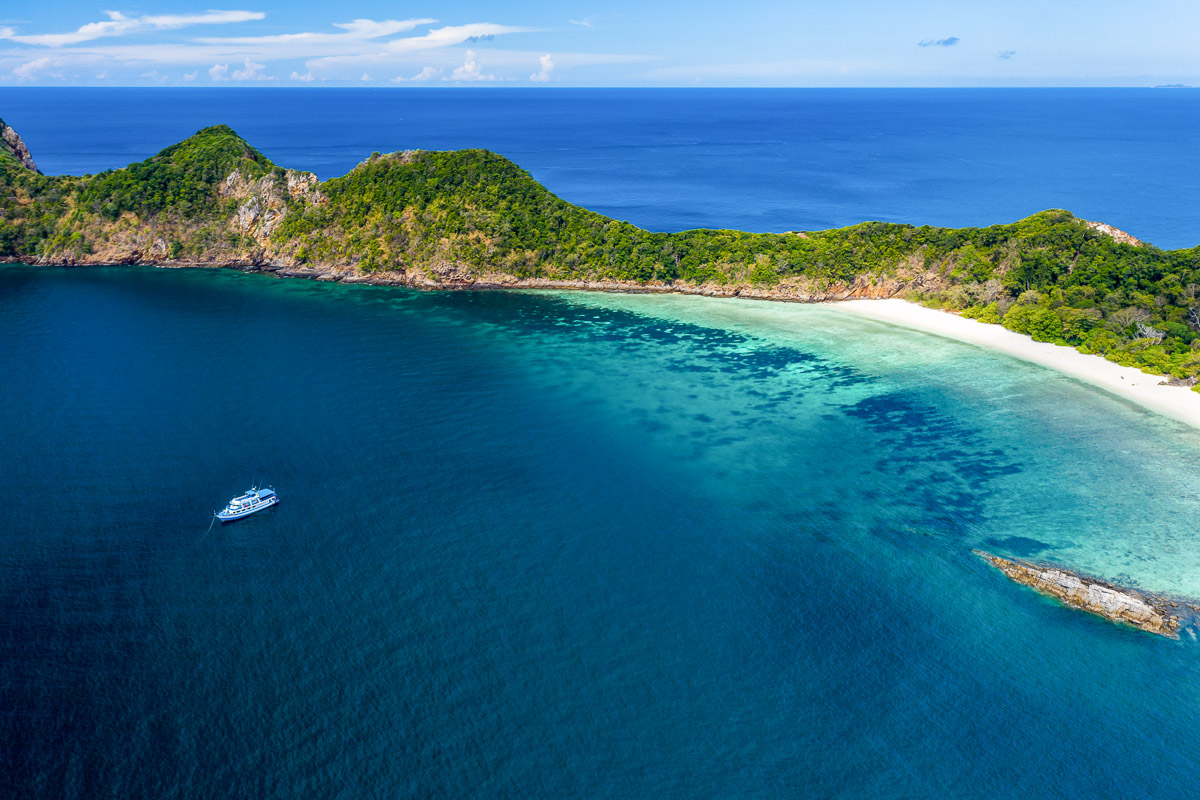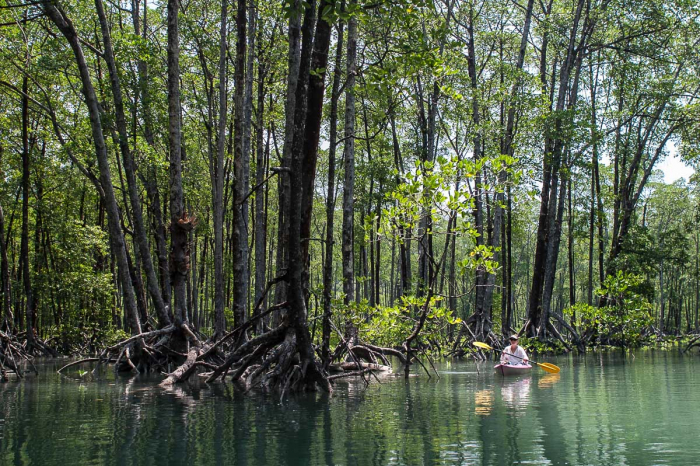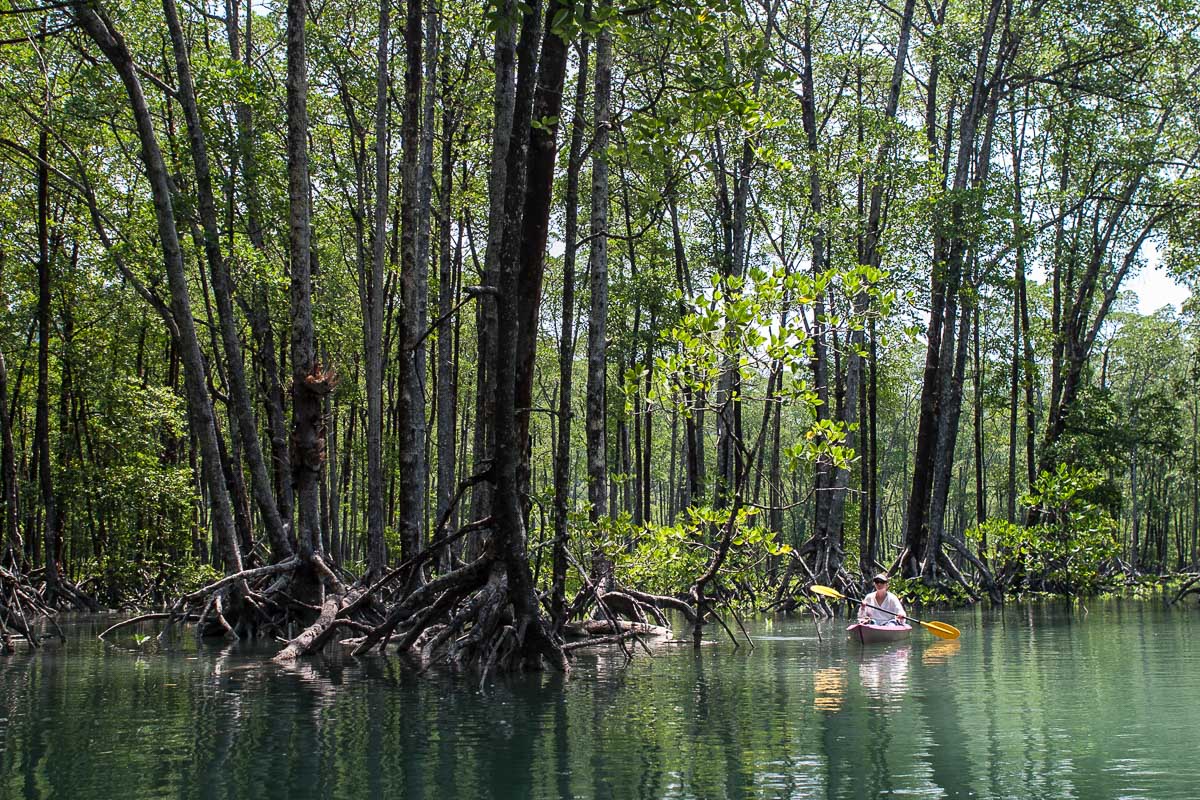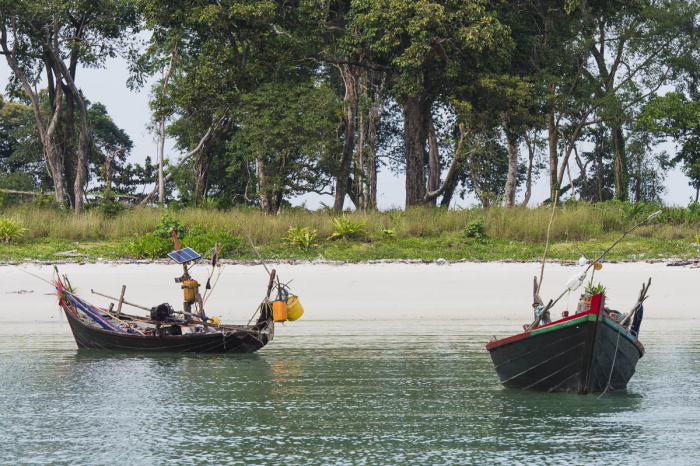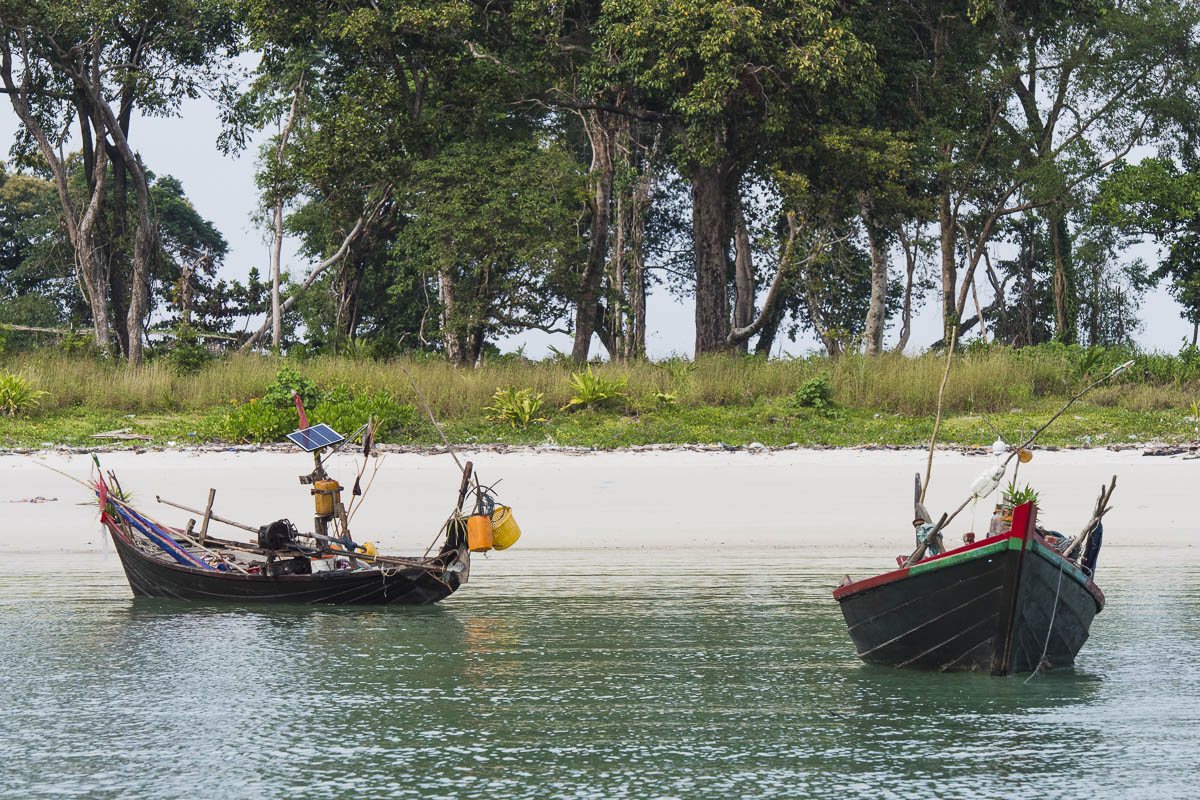 Diving Environment
Level
Intermediate and upwards
Diving Season
October to May
Top tips

New dive sites continue to be discovered - a great excuse to visit and dive the islands time and time again!
Take an advanced diver course before or during your stay in order to get the most out of scuba diving in the Mergui Archipelago. You'll then be certified to discover the more adventurous dive sites, including deep spots and action-packed drifts.
It's possible to visit the stilted villages of the Moken sea tribes through socially-conscious tours that help to support these people and protect their way of life.
About the Mergui Archipelago
Myanmar's Mergui Archipelago is a collection of over 800 beautiful islands peppered across 4,600 square miles of mostly unexplored ocean. Their remote location off Myanmar's southwestern coast means the islands have been cut off from the wider world and, even today, feel like a hidden paradise ideal for exploration and adventure. Like the famous islands of Thailand to the south, these gems of the Andaman Sea are characterized by rocky headlands of limestone and granite, dense forests of luscious greenery and pristine white beaches. Visitors can explore wildlife reserves, jungles, rivers and forests with indigenous fauna and flora while enjoying nature hiking, trekking and kayaking. And underwater? Incredible pinnacles, extensive reefs and sheltered bays invite exploration by divers looking for something out of the ordinary.
It's thought that the Mergui Archipelago was first visited by Malay sailors, however, the islands were mostly uninhabited until the 20th century. Malay and Chinese traders used the sheltered waters as protection from monsoons and even pirates and slavers sought refuge here. Today the islands are home to the local Moken people who still follow a traditional seafaring way of life, fishing and moving throughout the islands aboard their traditional boats.
Getting there
The easiest way to reach Mergui from within Myanmar are the regular domestic flights from Yangon (Rangoon) to Kawthaung (Victoria Point). These short flights only take around 1 hour 40 minutes.
From Thailand, liveaboards depart from Phuket, Khao Lak and Ranong regularly during the diving season. Once in Ranong, there are long tail boats at the jetty that will take you to Kawthaung, Myanmar's gateway to the Mergui Archipelago. You may need an immigration stamp upon entry, so be sure to inform the boat captain of this so that he knows to take you to the right place.
Where to stay
While the most popular choice for divers is a liveaboard, there are now several resorts for those that wish to stay on dry land. Most are five-star luxury, including beautiful glamping resorts.
The good news is that wherever you stay, you'll be blessed with extraordinary views of the archipelago, and savour a quiet, peaceful setting where locals still abide by a minimal, traditional way of life.
Seasons and weather
The best time of year to visit the islands of the Mergui Archipelago is during the dry season from October to May, when the ocean is calm, visibility is fantastic, and the skies are sunny. Resorts open their doors to guests and liveaboards can make the journey from Thailand to the south. The resorts are closed between May and October, when monsoon rains and frequent storms close the islands down. Liveaboards also stop running during this time.
While the best diving conditions are usually seen between December and April, February to May boasts the highest number of manta ray and whale shark sightings, which are attracted by plankton blooms. Water temperatures are always warm, and don't really fluctuate a great deal, ranging from around 26°C to 27°C at the beginning of the season, up to about 30°C toward the end. 
---