Experience frontier diving with walls of sharks and incredible spawning events at the secluded Fakarava Atoll - a UNESCO Biosphere Reserve in French Polynesia's Tuamotu Archipelago.
Highlights
Isolated, off-the-grid destination with a tranquil island atmosphere
Annual grouper spawning that attracts hundreds of sharks 
Experience unparalleled frontier diving in the middle of the South Pacific 
Come face-to-face with a wall of sharks in Tumakohua Pass
Part of a UNESCO Biosphere Reserve in the Tuamotu Archipelago, Fakarava is a dream destination for dedicated divers looking to escape the crowds. Far-flung and sparsely-populated, this atoll remains both peaceful and pristine, promising authentic Polynesian hospitality, humble comforts, and frontier diving with few other divers in sight. And, while the lack of mass tourism and captivating way of life are reason enough to make the journey, for most, the real attractions patrol beneath the surface. Many species of shark can be seen here, often gathering in large numbers, creating some of the most exceptional, awe-inspiring encounters on the planet.
Diving in Fakarava
Grey reef shark

Year round

Schooling reef fish

Year round

Healthy corals

Year round

Plentiful reef life

Year round
Declared a UNESCO Biosphere Reserve thanks to its incredible marine ecosystem, Fakarava attracts dedicated divers from across the globe in search of once-in-a-lifetime underwater experiences. Despite boasting one of the largest lagoons in French Polynesia, Fakarava has just two main channels, or passes, located at opposite ends of the atoll -  the Garuae Pass in the north and the Tumakohua Pass in the south. Each dive is all but guaranteed to deliver something different, thanks to ever changing currents, tides, and an unbelievable diversity of life.
The Garuae Pass
Located in the very north of the atoll, the Garuae Pass is the widest channel in French Polynesia, measuring 1,600-metres across. Currents can be particularly strong, and the channel itself is only dived on a slack or incoming tide. That said, there are a few sites either side of the pass that can be enjoyed when the current is heading out - with one on the ocean side offering regular manta ray encounters. The powerful, nutrient-rich currents have contributed to a particularly healthy reef of beautiful hard corals which attracts almost every marine species found throughout the Tuamotu Archipelago. This, in turn, makes it a prime hunting ground for powerful pelagics - including huge numbers of grey reef sharks.
The Tumakohua Pass
Tumakohua Pass is located in the far south of the atoll, around an hour's boat ride from Rotoava, and delivers a markedly different experience compared to its northern counterpart. At just 200-metres wide, this pass is far narrower and the currents surprisingly calmer, but the reef is still thriving. On any given day, this site can provide some truly spectacular dives, particularly if you're interested in sharks. The channel features several observation spots where divers can find shelter and watch as numerous sharks patrol through the pass. A cave cut into the side of the channel, known as Shark's Hole or Shark Wall, is often home to dozens of grey reef sharks, lemon sharks, hammerheads, and oceanic whitetips. 
Aside from the density of sharks, Tumakohua Pass is perhaps most famous for its annual spawning of marbled grouper. As the full moon approaches between the months of June and July, the grouper begin to gather in the pass. Then on the night of the full moon, as the tide switches to an outgoing current, the school finally begins to spawn, with pairs bursting upwards above the school one after another to release and fertilise their eggs - a fireworks display beneath the waves. Of course, this magnificent event attracts the attention of Fakarava's famous sharks, with sometimes hundreds arriving into the narrow channel to feast on the preoccupied groupers.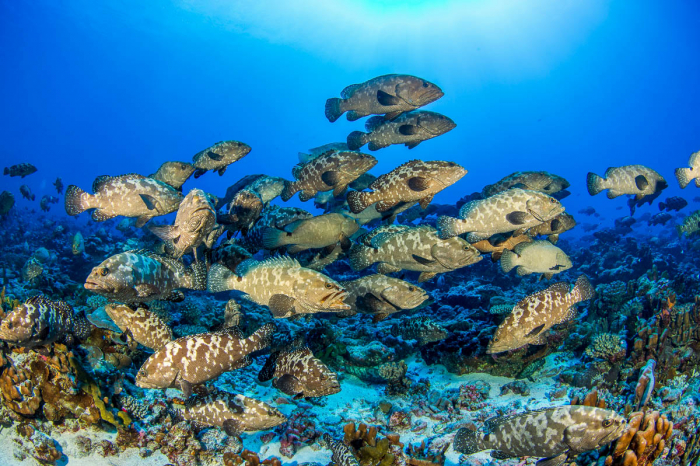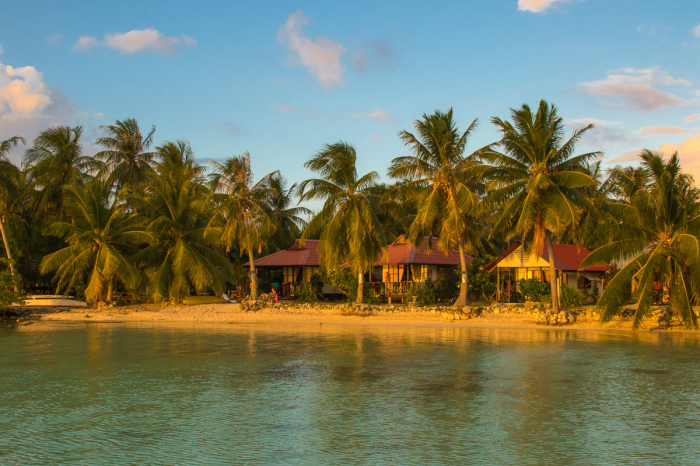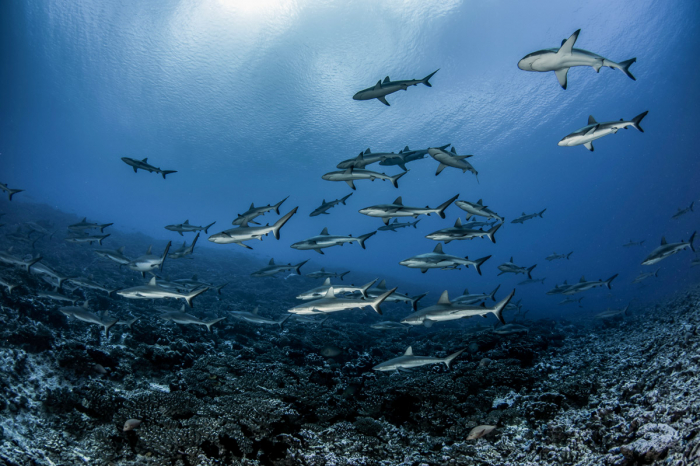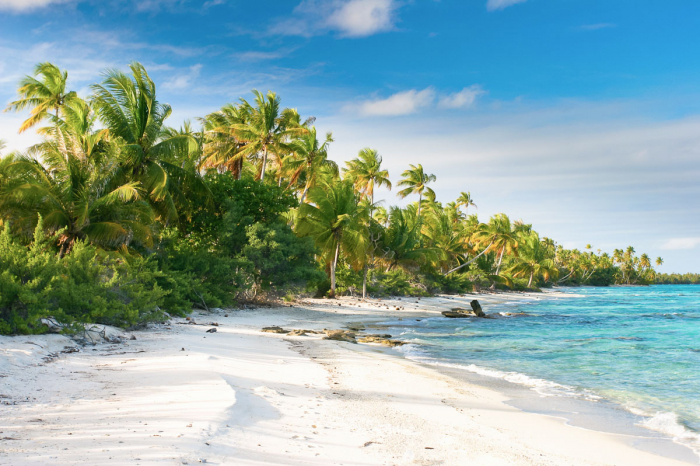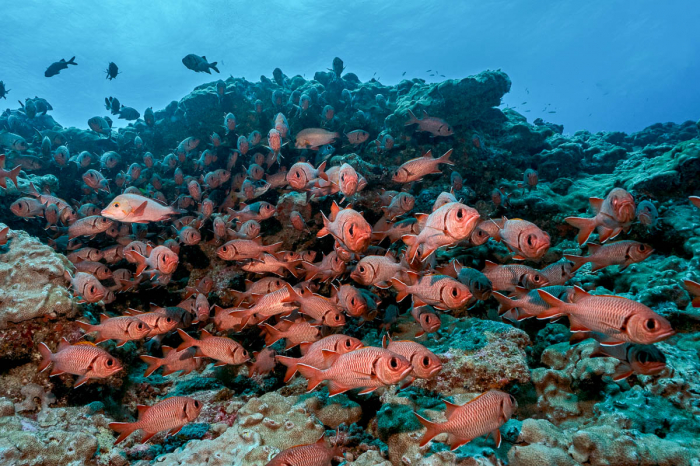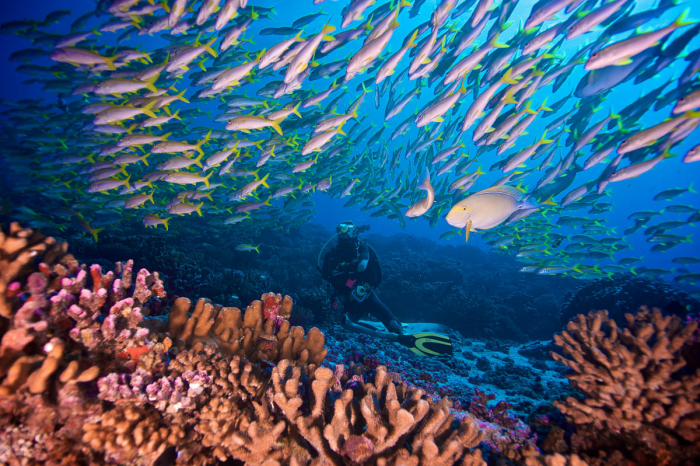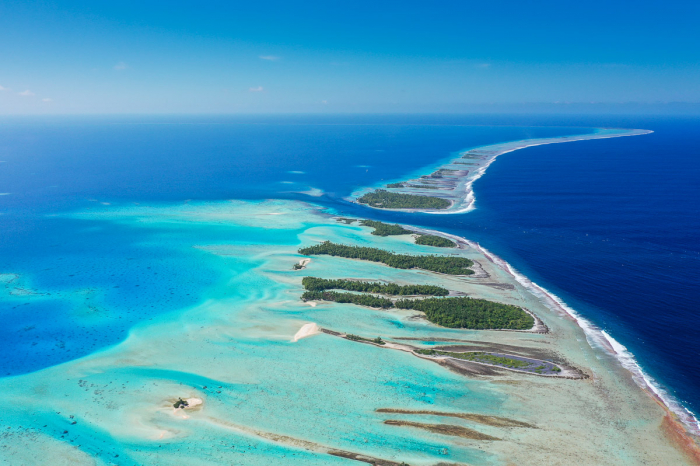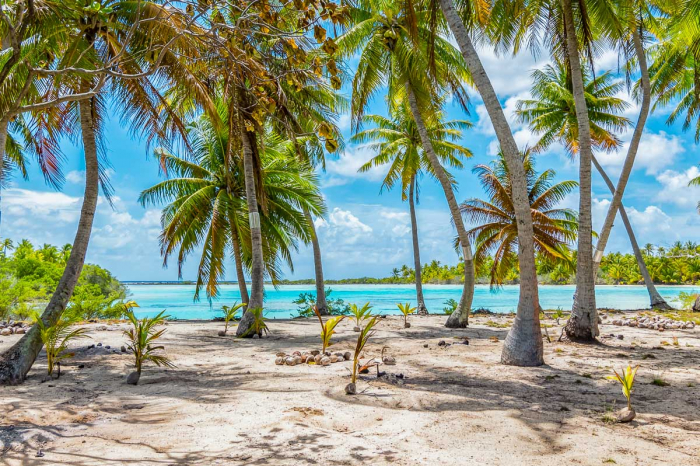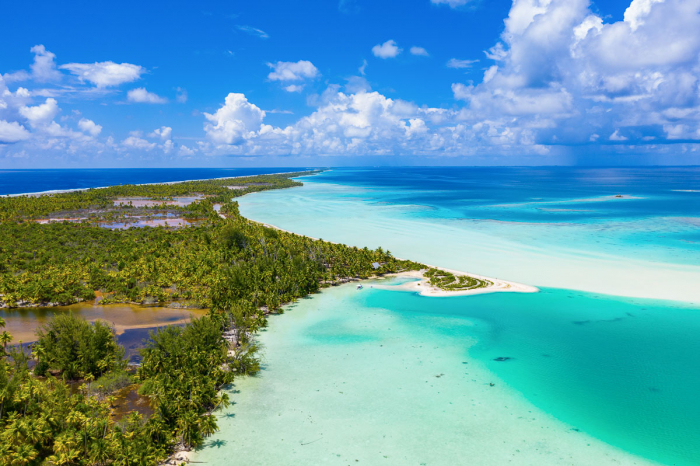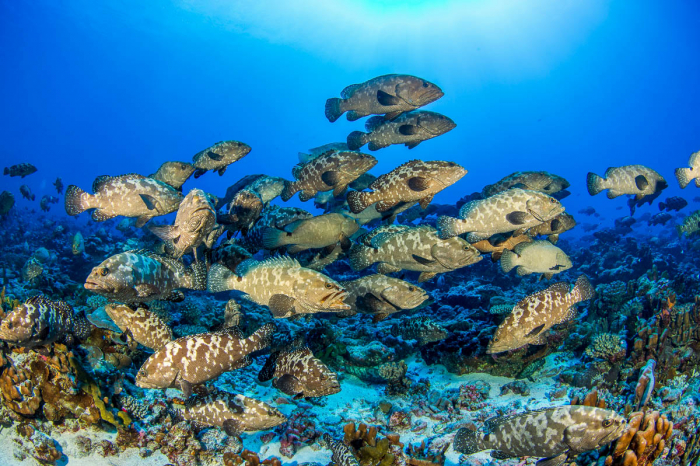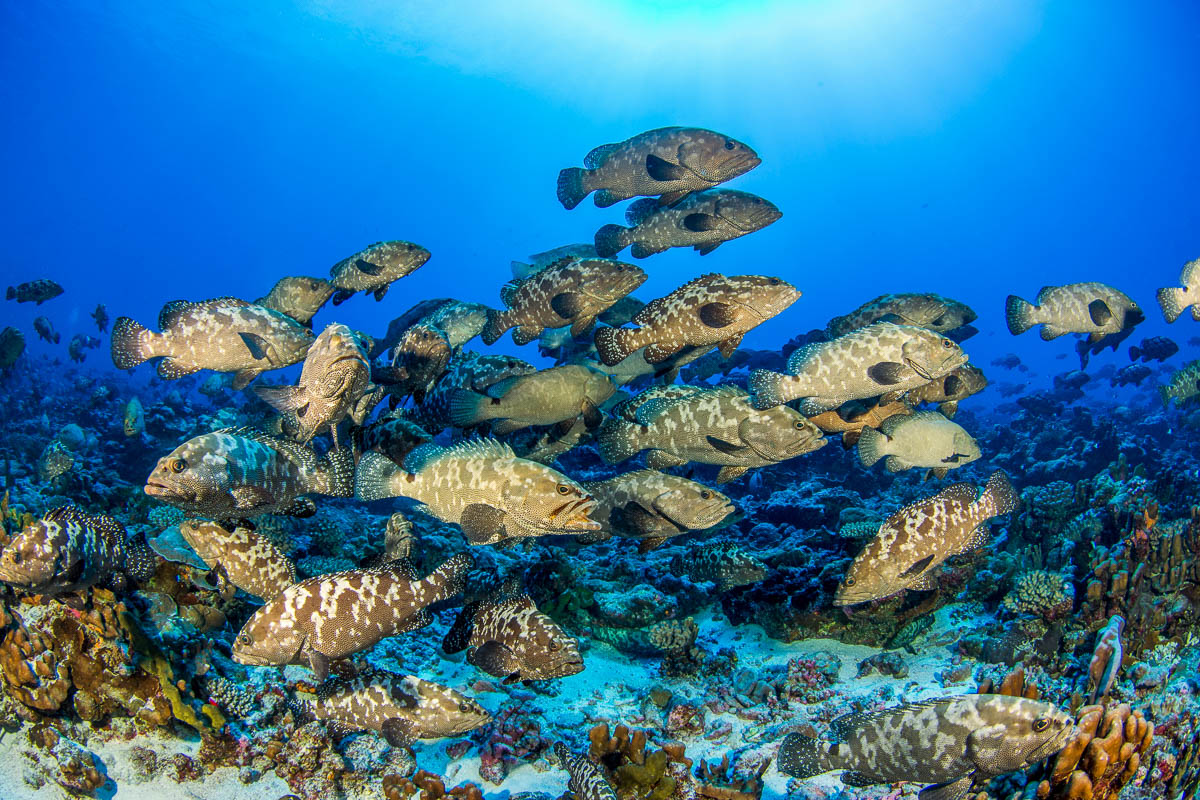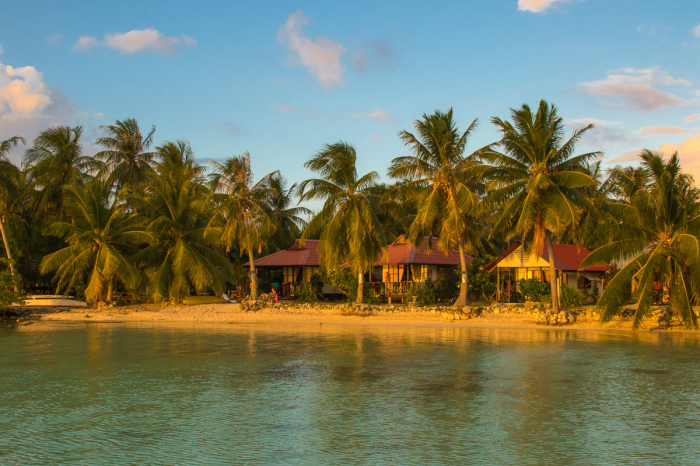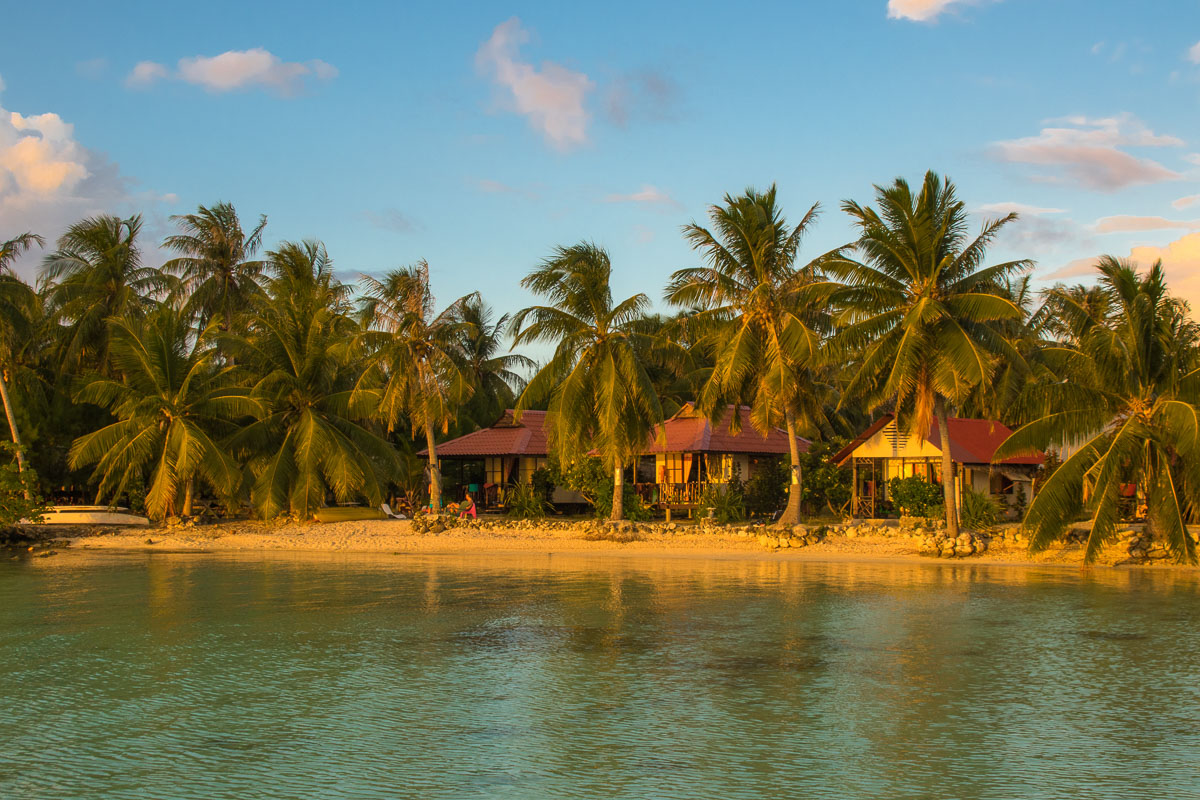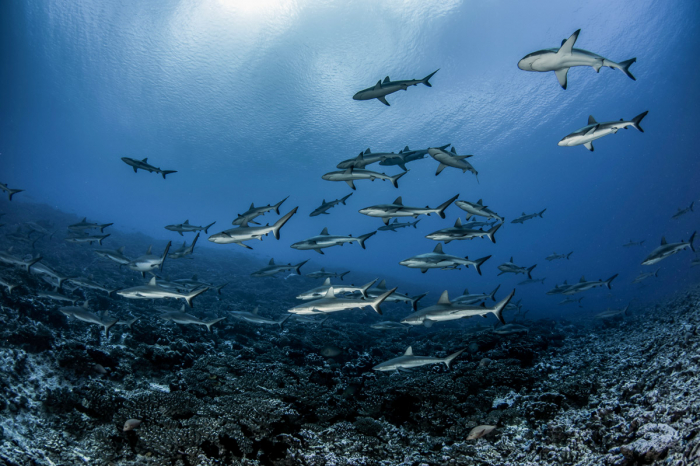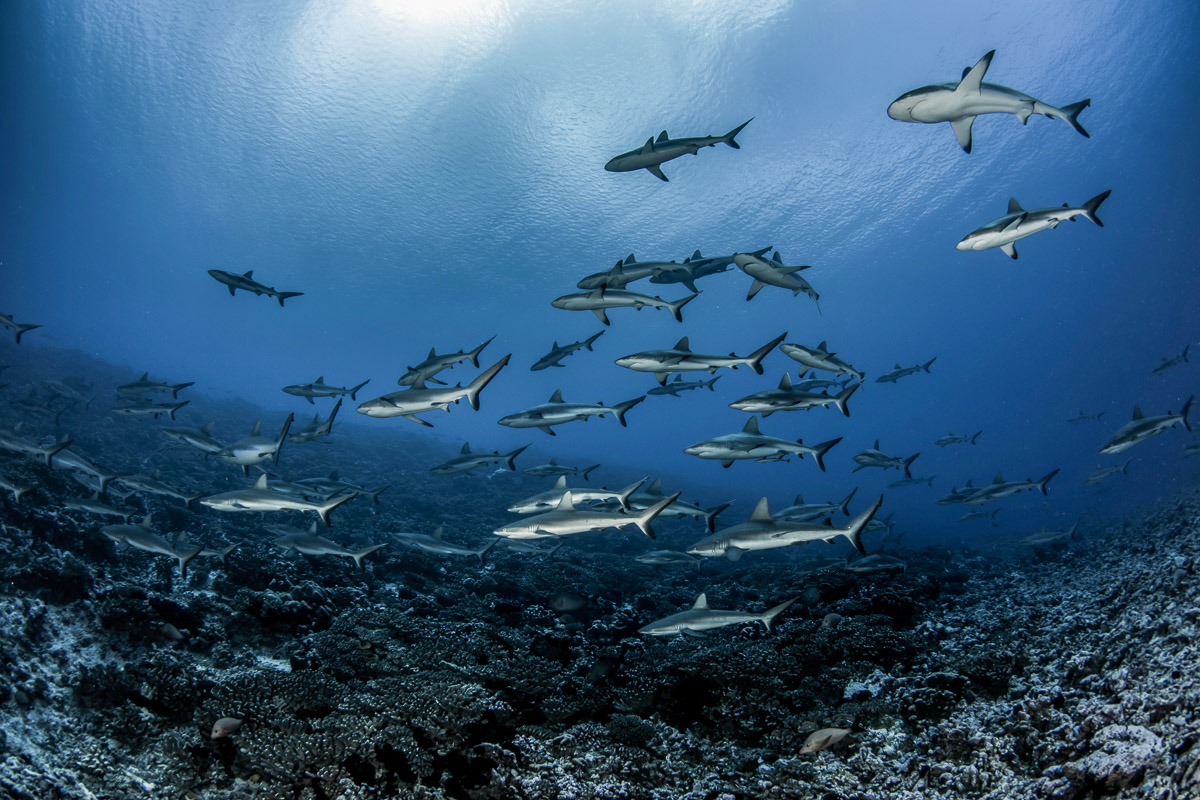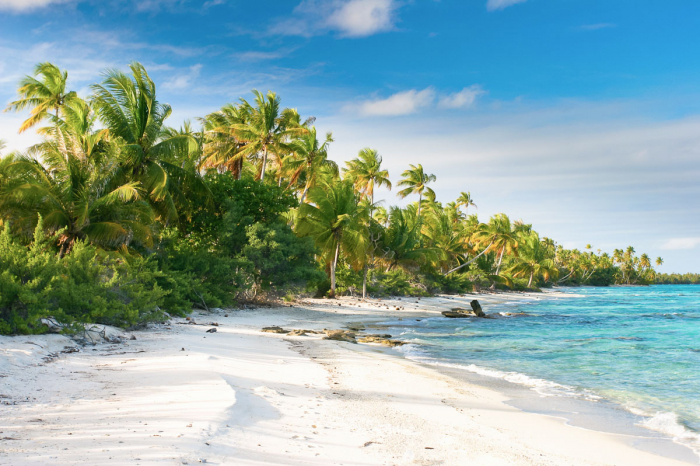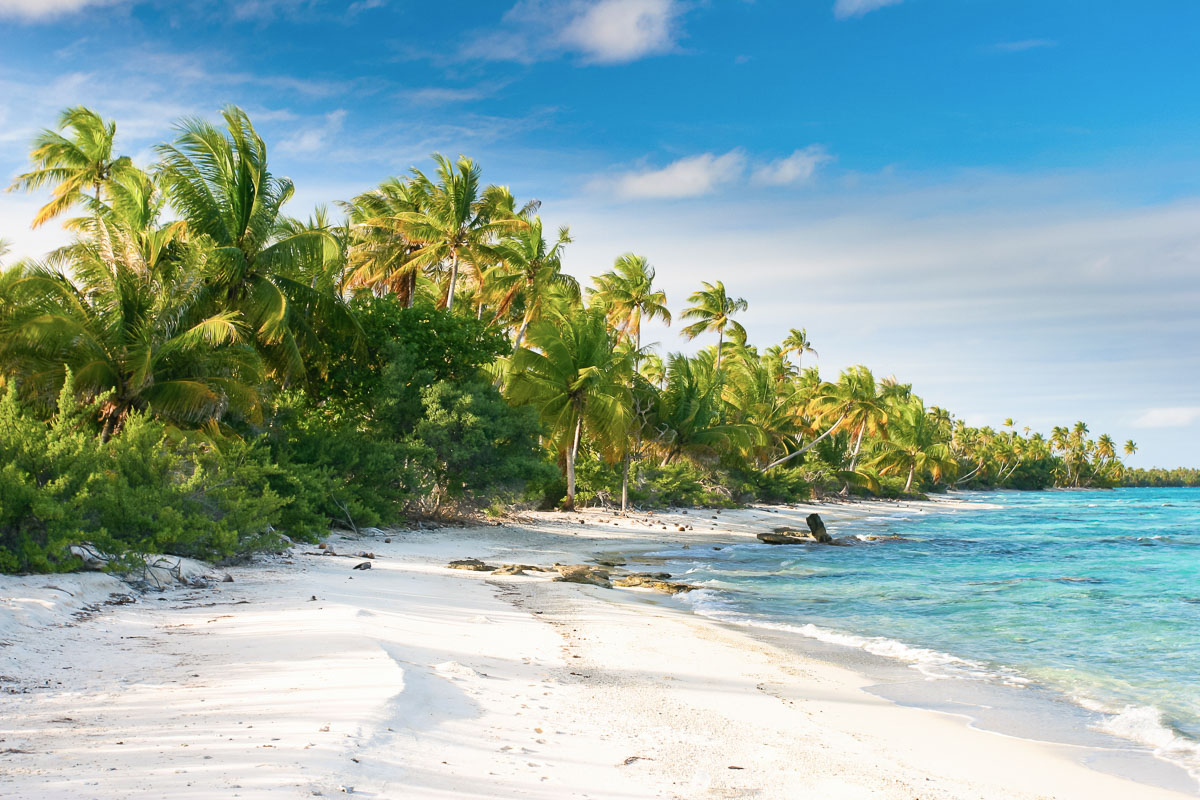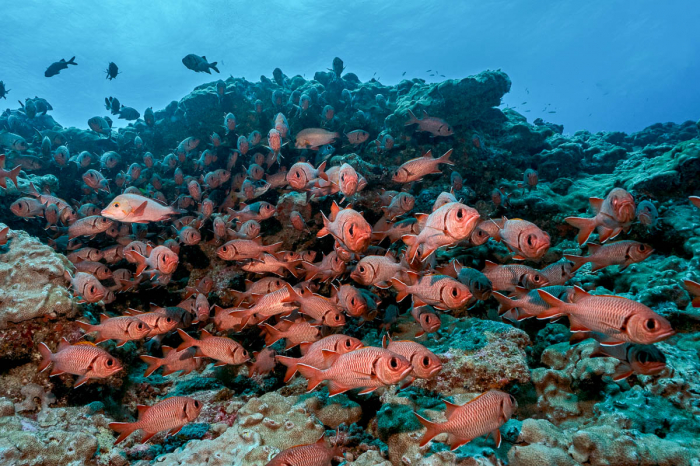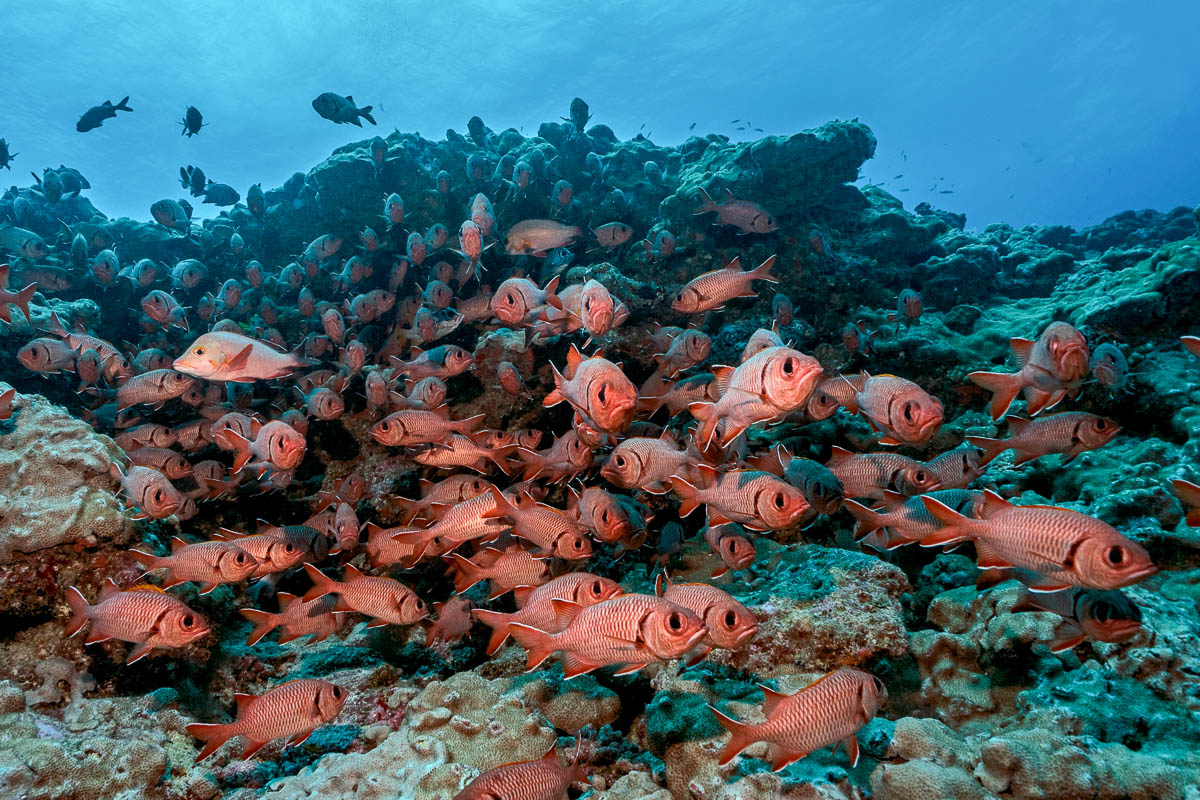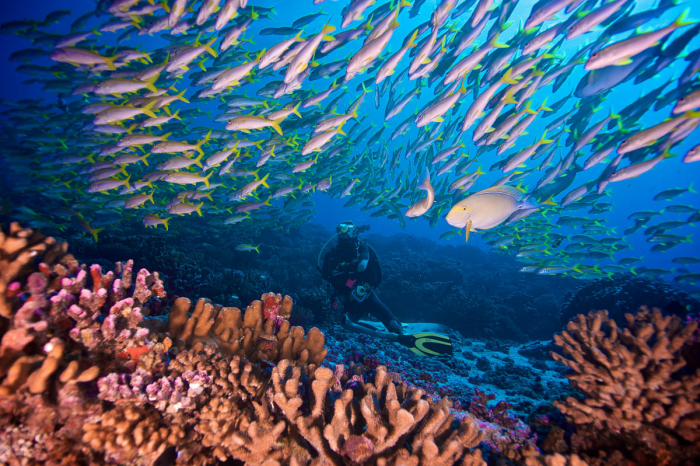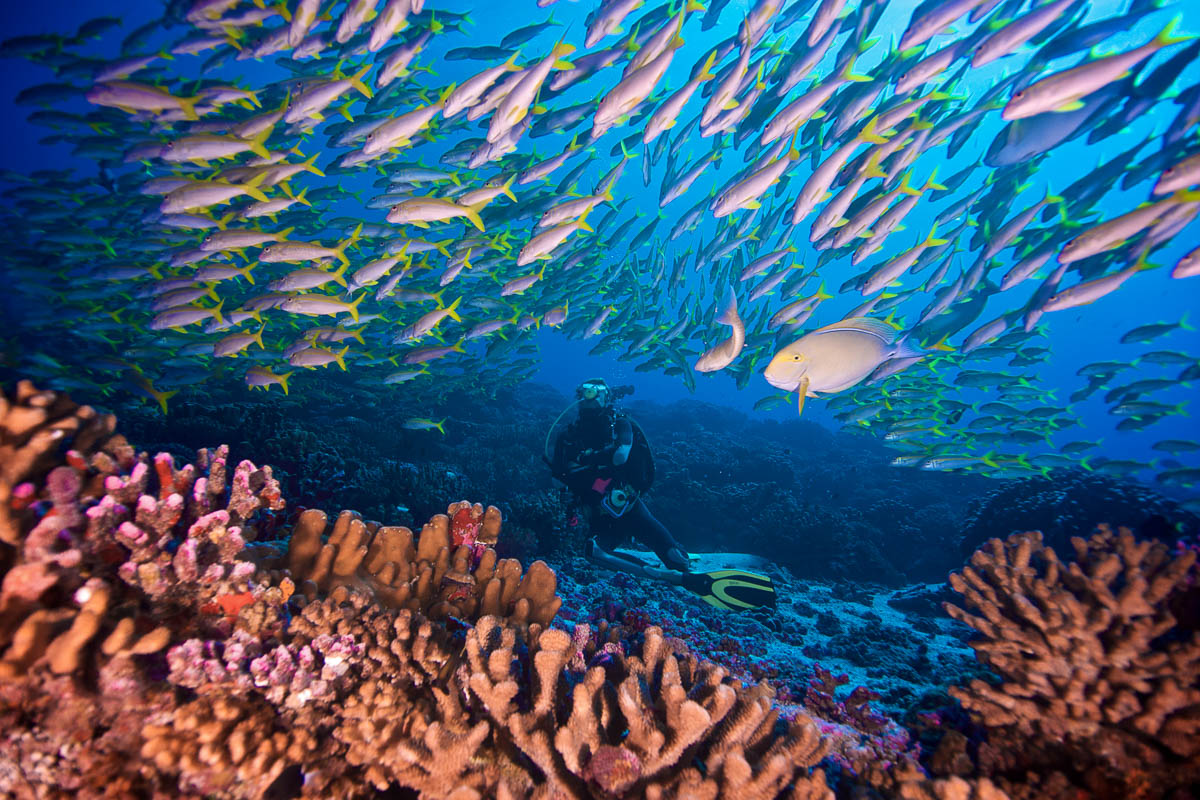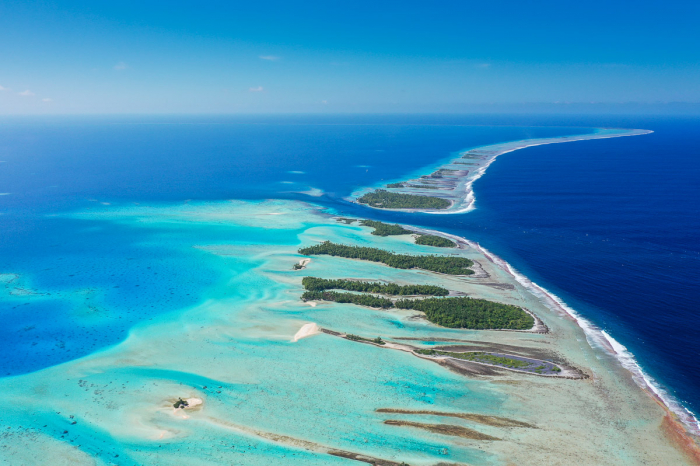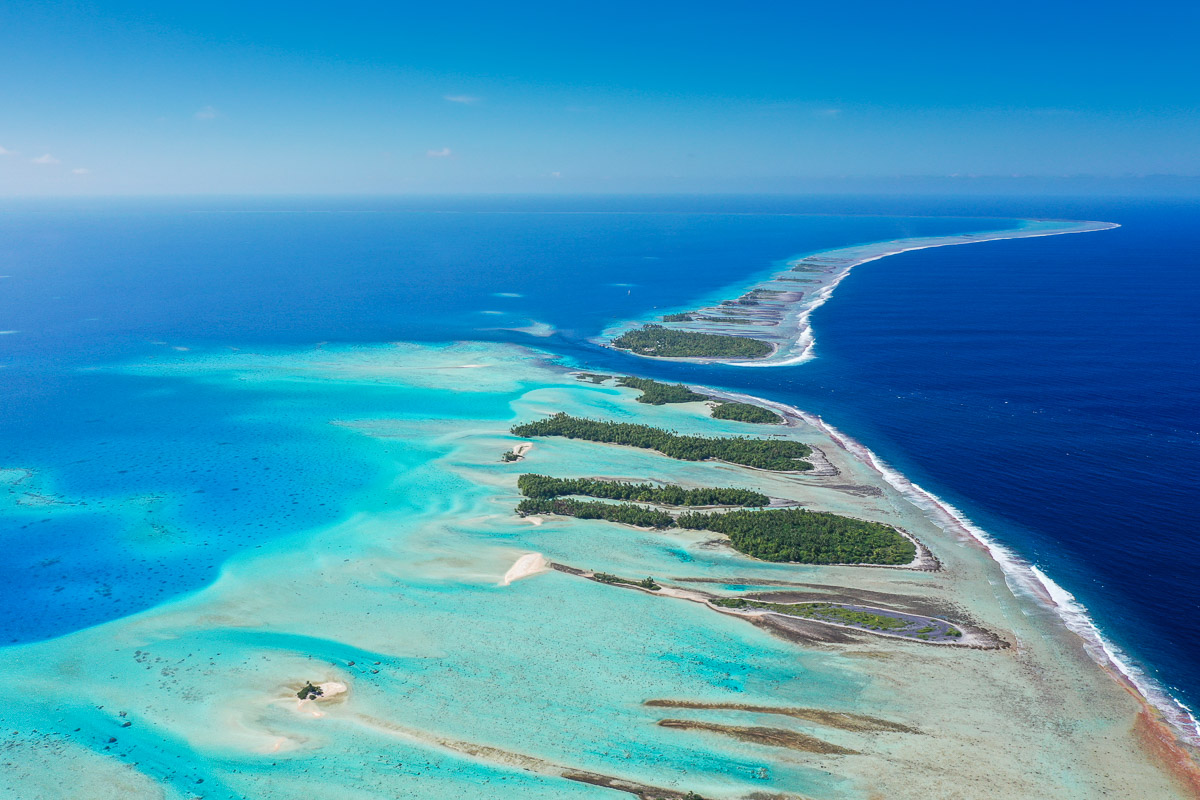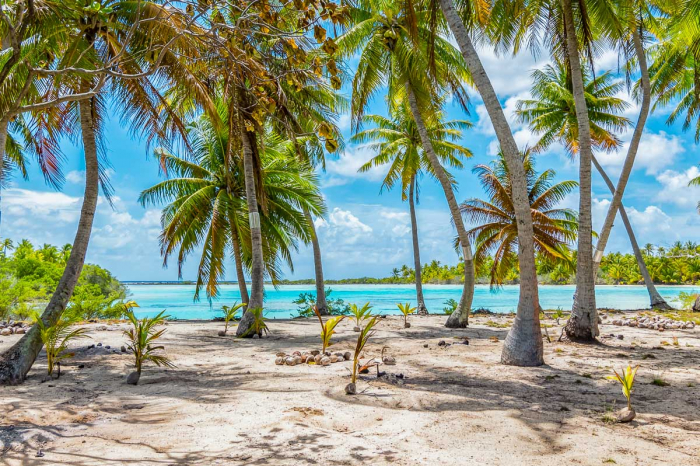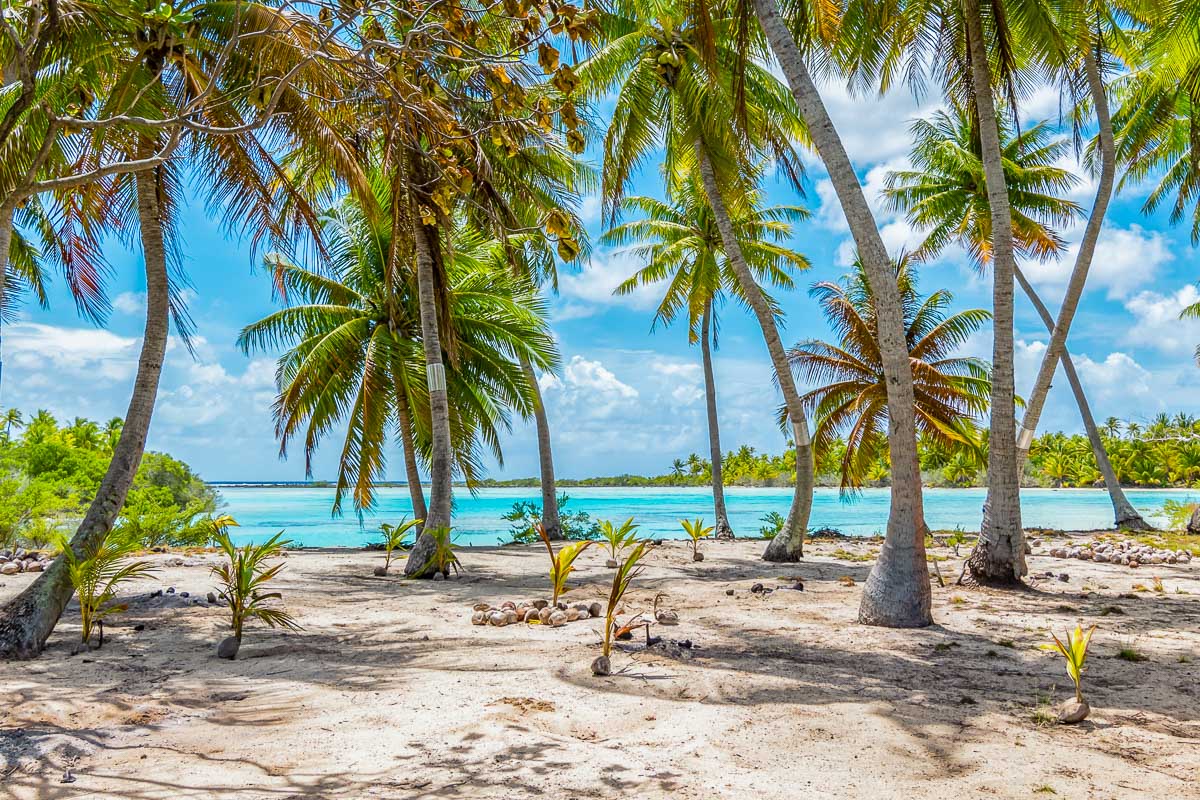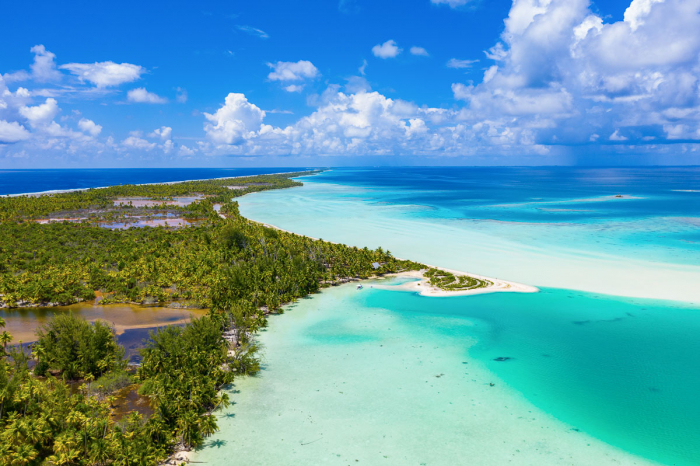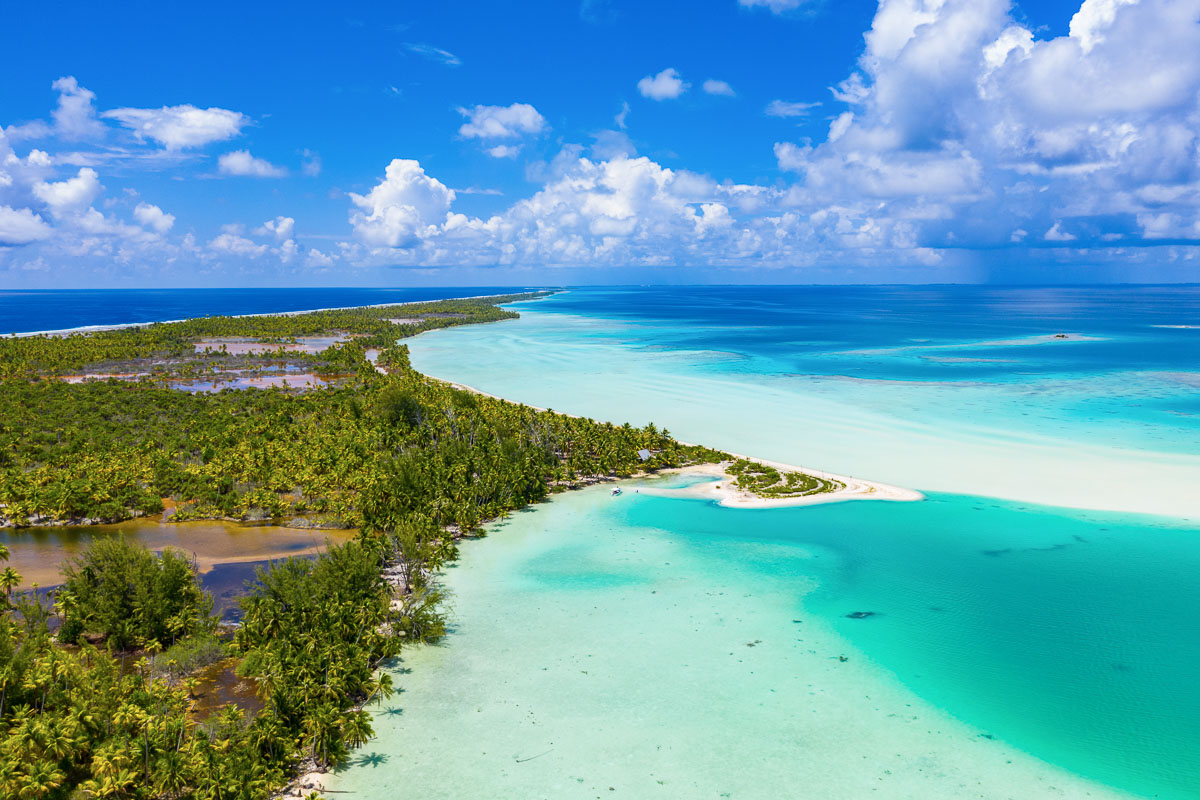 Diving Environment
Type
Channel, drift, shark
Level
Intermediate to Advanced
Top tips

You don't have to be a believer to enjoy a church service in this part of the world. It's a great way to meet locals and experience the typical lifestyle of Fakarava.
In the absence of groundwater, and without facilities to purify their own, the most humble guesthouses will often use either rain or seawater in the showers.
There are no banks or ATMs here, so remember to bring plenty of cash.
About Fakarava
Rising around a kilometre from the seafloor and only barely breaking the surface, Fakarava is a remote, rectangular-shaped atoll located in the Tuamotu Archipelago, over 400-kilometres from Tahiti. One main island wraps around much of the atoll's north and east coasts, with a maximum width of around 300-metres. Covered in casuarina trees, coconut groves, and fragrant flowers, this ribbon-like landmass is home to Fakarava's only real town, Rotoava, which has a population of less than a thousand. Accessed via boat, the old village of Tetamanu, located in the far south, was once the main village and the capital of the Tuamotu Archipelago. Today, you'll find one grassy street, no shops, a couple of pensions, a disused school and abandoned prison, and a church constructed entirely from coral at the end of the 19th century.
Along with six neighbouring islands and atolls, Fakarava was declared a UNESCO Biosphere Reserve in 1977, helping to preserve the stunning setting, astounding wildlife, and alluring ambience of this other worldly destination. As a result, the lack of tourist infrastructure means there isn't a great deal to do here besides scuba diving. That said, it is possible to tour the pearl and coconut farms to discover how locals utilise the atoll's limited natural resources, and visitors can also discover two of French Polynesia's oldest lighthouses, dating back almost a hundred years.
Getting there
The easiest way to reach Fakarava is to fly from Tahiti, which takes around 70-minutes. Direct flights also fly from Rangiroa and several other small atolls. Fakarava's airport is located in the north of the atoll with prearranged transfers needed to shuttle guests to their accommodation. The town of Rotoava is sufficiently small to make walking around enjoyable, with bicycles and open-air cars or buggies available to hire for longer trips along the 30-kilometre track that stretches up and down the main island. Motorboats, canoe, and sailboats can be rented to explore the lagoon and surrounding motus.
Where to stay
Unlike larger islands in French Polynesia, the choice of accommodation is limited on Fakarava, with the exclusive resorts swapped for rustic lodges and simple yet charming guest houses known as pensions. Many of the pensions come in the form of detached bungalows located within the host's property and typically offer a half-board meal plan as a minimum, though occasionally only breakfast is offered. Accommodation on Fakarava is mostly concentrated around the main town of Rotoava in the atoll's northeast, with a few options further down the coast - including some very remote spots in the far south.
Considering their isolation, the accommodation on Fakarava is comfortable, but don't expect the five-star luxuries found on Bora Bora or Moorea. On the cheaper end of the spectrum, your room will be cooled by the sea breeze and you'll likely share a bathroom with other guests, while the more expensive options offer ensuites, private balconies and air-con. In any case, the real luxury is the unparalleled seclusion and blissful peace.
Fakarava dive seasons
Like the rest of French Polynesia, Fakarava offers a warm tropical climate that is well-suited to diving throughout the year. That said, there are two distinct seasons visitors should be aware of before booking a trip. The dry season runs from May to October with average air and water temperatures around 25-27°C. Between June and August, the southeasterly wind known as maramu, can add a little turbulence to the seas and make diving a fraction more difficult. 

During the rainy season, which lasts from November to April, temperatures rise to around 28-30°C on land and in the water. With no mountains, clouds rarely gather above these low-lying islands, and less rain falls here compared to other destinations in French Polynesia. Rarely, cyclones pass through the region at this time. 
For divers, one of the main considerations is what marine life you're hoping to see. Manta rays can be seen year-round, though the highest numbers more or less align with the whale season which runs from around August through October. Sharks are also present year-round, but if you're hoping to see hammerheads during your trip, January through March generally offers the best experiences. And, arguably Fakarava's most exceptional display of marine life occurs around the months of June and July. During this period, as the full moon and outgoing tide align, thousands of marbled grouper gather to spawn, attracting huge numbers of grey reef sharks and other pelagics.
Conservation in Fakarava
The Commune of Fakarava Biosphere Reserve situated in the Tuamotu Archipelago was designated in 1977, and is made up of seven low-lying coral islands and atolls: Aratika, Fakarava, Kauehi, Niau, Raraka, Taiaro and Toau. The atolls vary greatly in size, shape, and population, creating an incredibly diverse composition of characteristics and playing host to an array of rare, protected and endemic flora and fauna. Being both protected and under-explored, Fakarava's hard coral reefs are in fantastic condition and the density of marine life is simply spectacular.
---
Other popular destinations