Scuba diving in
Tahiti and Moorea
French Polynesia's most accessible islands, Tahiti and Moorea offer some of the planet's best ocean experiences - from diving with sharks and swimming with whales, to riding world-class waves.
Highlights
Accessible tropical diving suitable for beginners and experienced divers
Listen to soothing whale song as you explore calm coral gardens
Shark species including oceanic whitetips, grey reef and lemon sharks
Swim alongside humpback whales as they gather here during migrations
Separated by a narrow channel that reaches depths of 1,500-metres, Tahiti and Moorea are idyllic islands renowned for their spectacular water sports, from swimming with humpback whales to surfing and diving. And that's just in the water. On land, Tahiti and Moorea have refused to relinquish their original charm, despite being the two most accessible destinations in French Polynesia. In fact, these islands deliver almost everything you could ask for, including a typically laid-back atmosphere, friendly, down-to-earth people, and picture-perfect Pacific Island scenery - complete with palm trees, pineapple plantations, and dramatic mountain peaks.
Diving in Tahiti and Moorea
Schooling reef fish

Year round

Plentiful reef life

Year round
Tahiti and Moorea provide the ultimate introduction to the biodiverse, tropical waters of French Polynesia - often set to the soothing sound of whale song. The wrecks, drop-offs, caves, and channels around these two islands provide homes to abundant marine life, including shark species and plenty of turtles.
Tahiti
Tahiti's reef only partially surrounds the island, leaving parts of the northeast coast with little to offer beneath the waves - so most of the dive sites are to the west. Off the coast of Papeete, a dive site known as The Wrecks is perfect for beginners and experienced divers alike, with depths ranging between 15 and 30-metres. Divers can explore the wreck of a WWII Catalina flying boat which was towed to Tahiti and sunk in 1962 to become an artificial reef, as well as the scuttled wreck of a 45-metre wooden schooner at a depth of 25-metres. The steel remains of a former French gunboat, bombed in 1914, can also be seen near the breakwater of Papeete's port. With a maximum depth of just 12-metres, L'Aquarium is another great spot for novices, where the wreck of a Cessna 172 plane can be found.
Further south along the coast, lies an interesting site known as The Source, where fresh water spring bubbles forth at a depth of around five metres. Other sites, such as Vallée Blanche - or White Valley - are renowned for their biodiversity with schools of silver jacks, barracuda and Maori perch, along with leopard rays. This site is perhaps best known for its impressive number of shark species including blacktip and grey reef sharks, lemon sharks, and often up to half a dozen tiger sharks! On the Tahiti Peninsula, to the southeast of the island, lie several shallow, hard coral plateaux that drop away into the depths. While often overlooked, these are lovely, easy dives with a slight current and minimal crowds.
Moorea
Though almost entirely surrounded by fringing reef, the best scuba diving in Moorea is concentrated around two beautiful bays, known as Opunohu and Cook, on the island's north coast. With an average dive depth of around 18-metres and plenty of sheltered lagoon to explore, Moorea's dive sites are ideal for learners. Somewhat confusingly, this island is also home to a dive site named L'Aquarium which is ideal for novice divers, alongside the likes of Eden Park and Rotui.
Divers of all levels will enjoy Moorea thanks to plenty of sharks, including blacktip, whitetip and grey reef sharks, as well as nurse, silkie and lemon sharks, and even oceanic whitetips. Popular shark diving spots include the aptly-named Lemon Shark Valley, where lemon sharks often appear in groups, as well as Tiki Point to the northwest, where a variety of shark species gather in crystal-clear waters. Opunohu Wall also features a shallow area known ominously as Shark Dining Room which delivers frequent encounters with both blacktip and lemon sharks. Moorea's Garden of Roses is a spectacular site densely decorated with beautiful rose-shaped Montipora corals. But, this site is strictly reserved for advanced divers with depths of around 30-metres - the maximum regulated dive depth in French Polynesia.
Whale watching in Tahiti and Moorea
Every year, migrating humpback whales arrive between August and October and operators split their time between diving and whale watching. Bottlenose, spinner and rough-toothed dolphins are seen year-round. Tahiti and Moorea are popular spots for spotting and swimming with humpback whales as they gather close to the outer reefs to search for a mate or nurse their young. Of the two islands, Moorea is the more popular for whale watching, so expect larger crowds.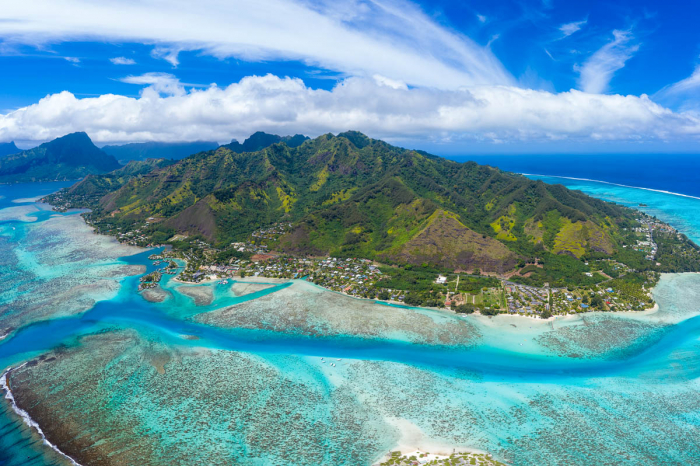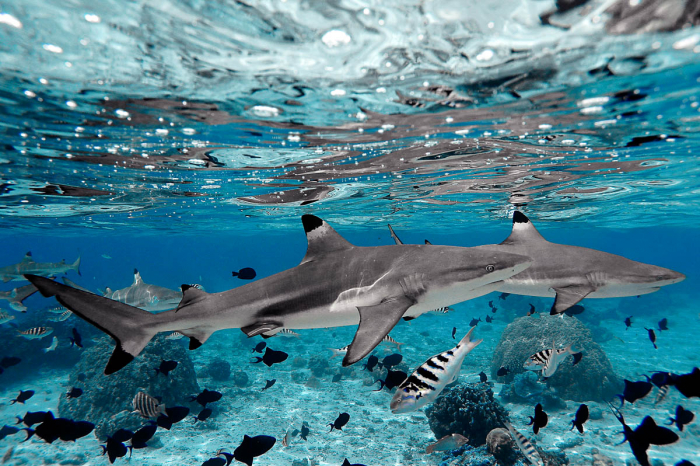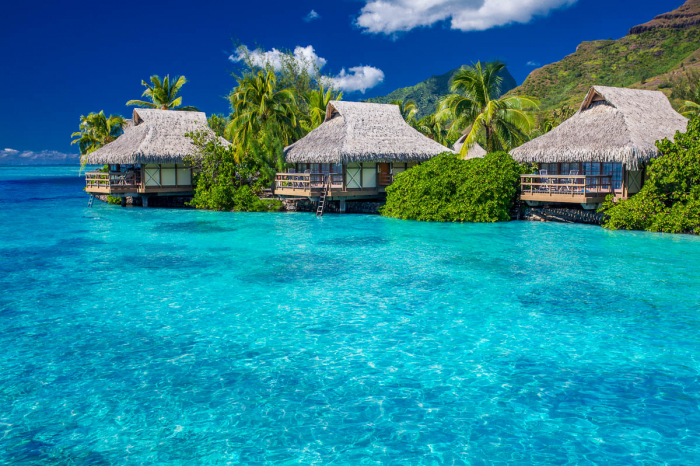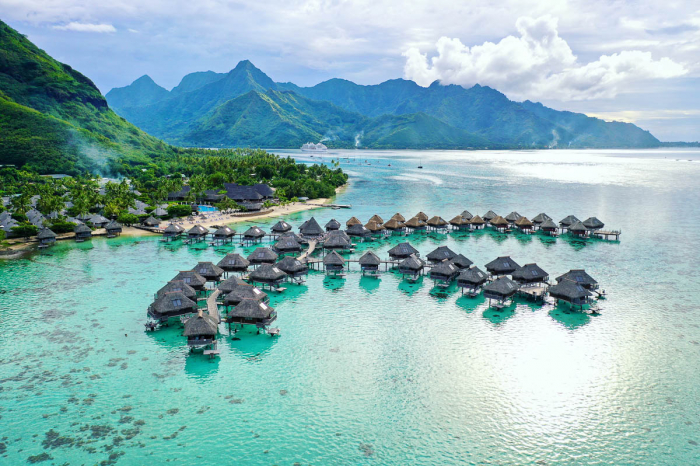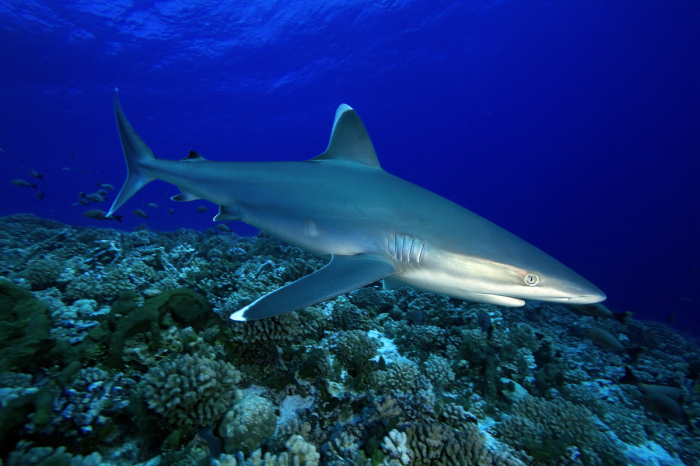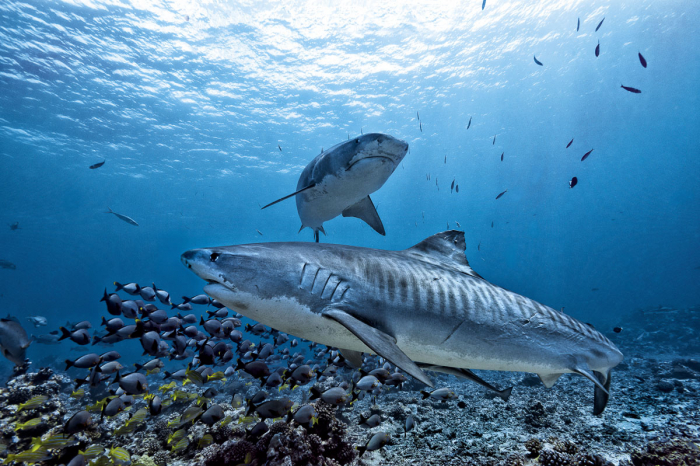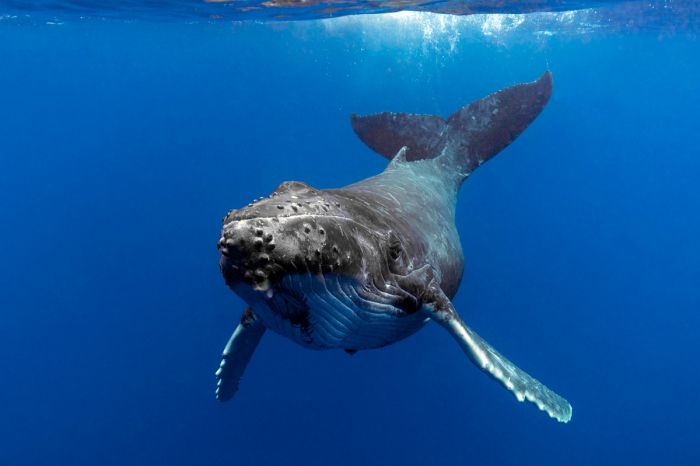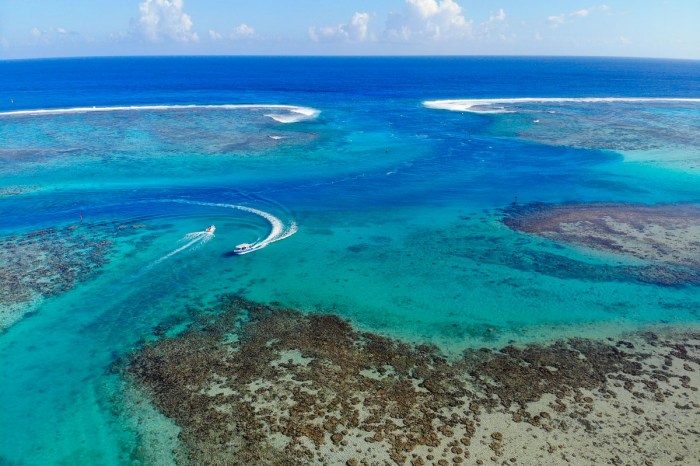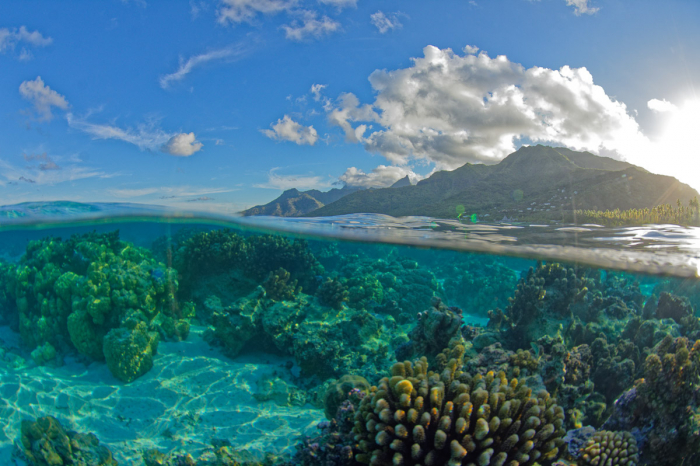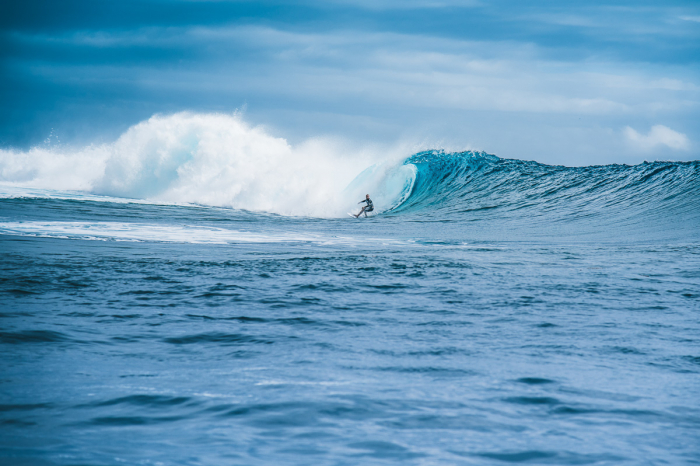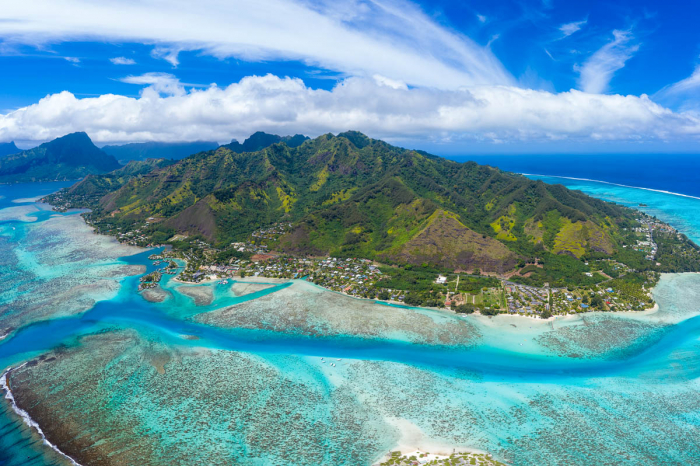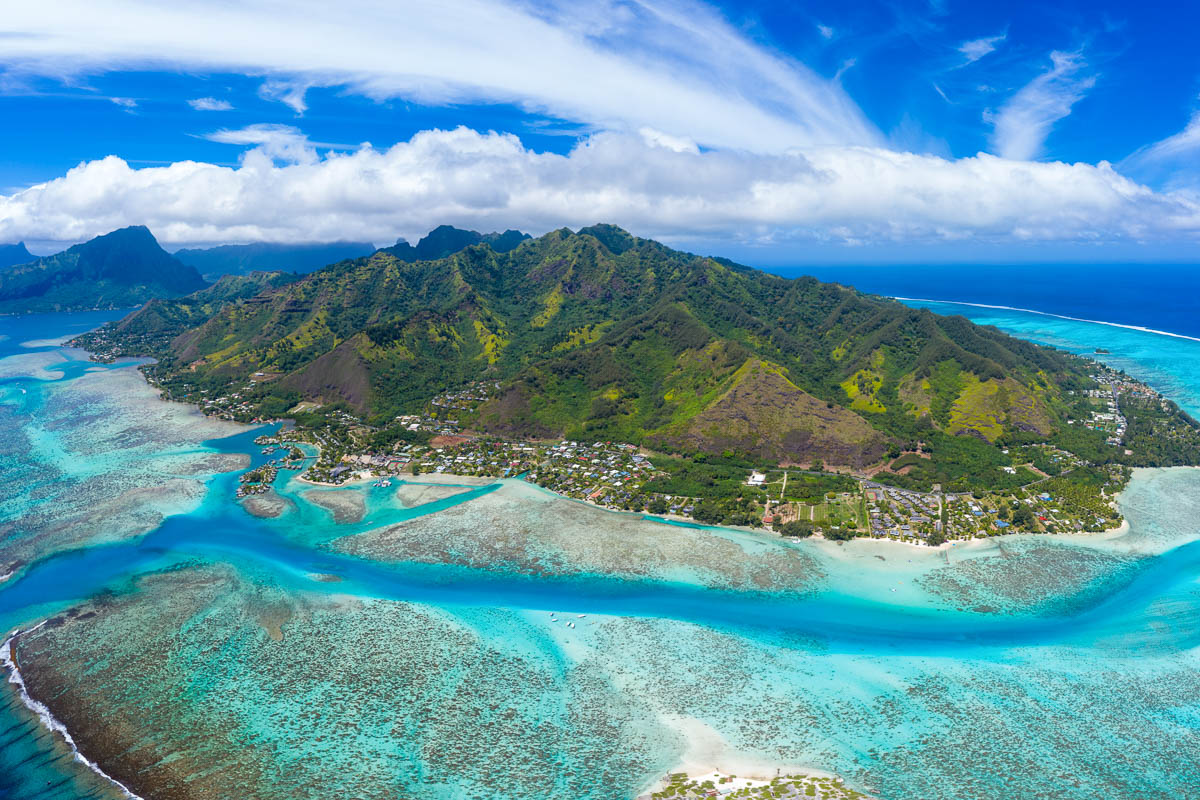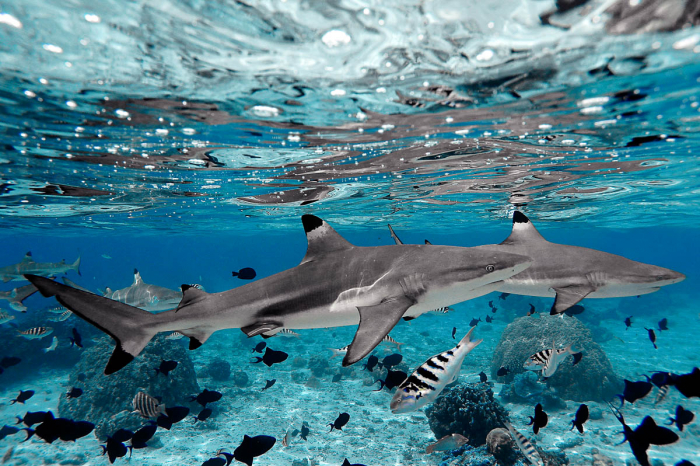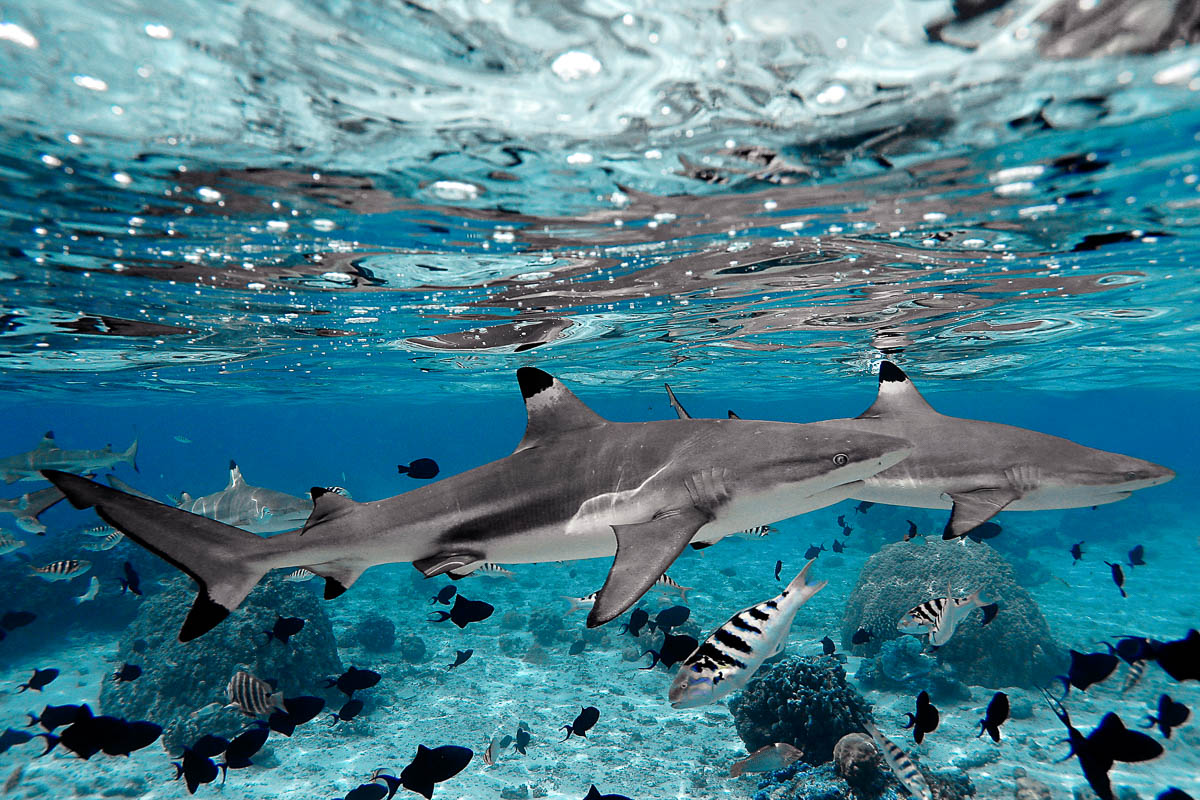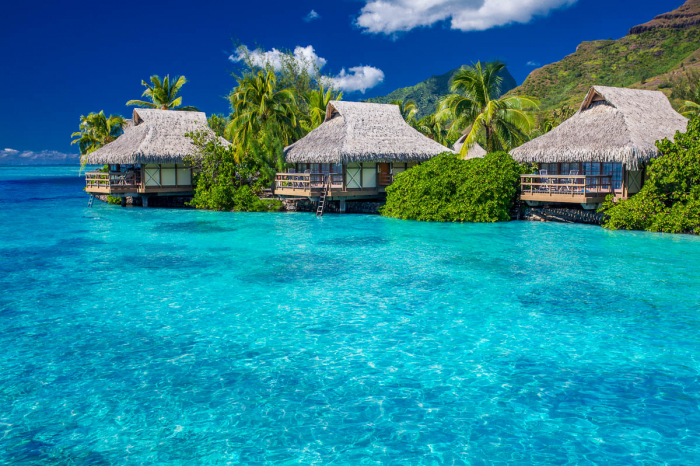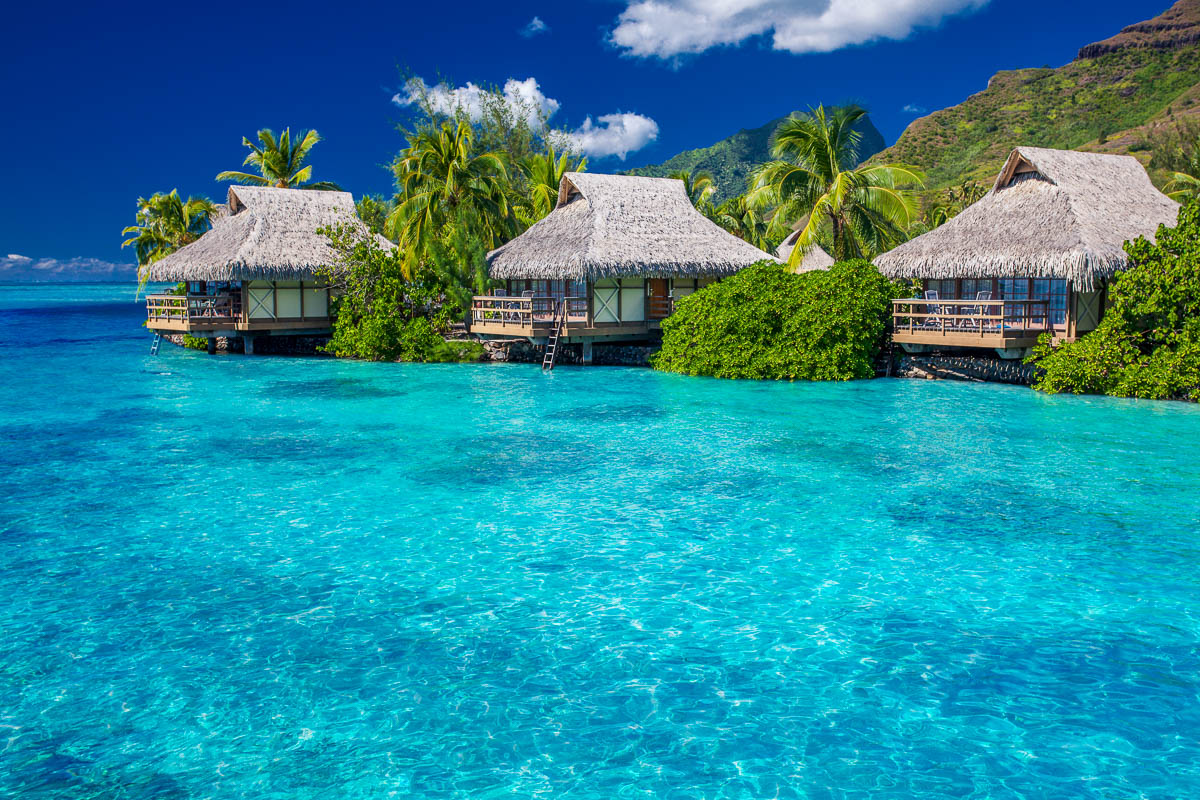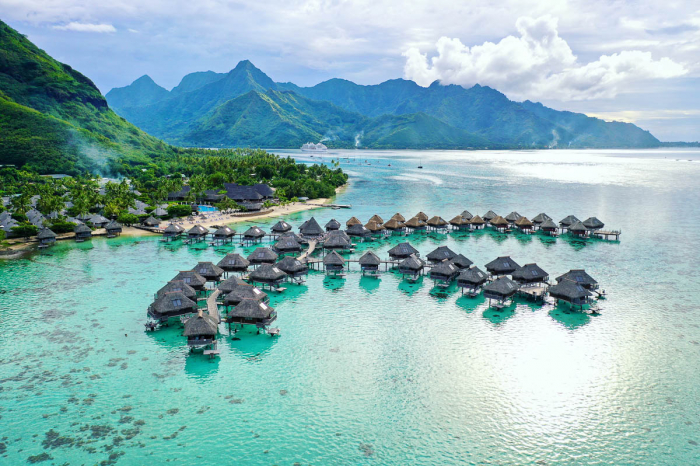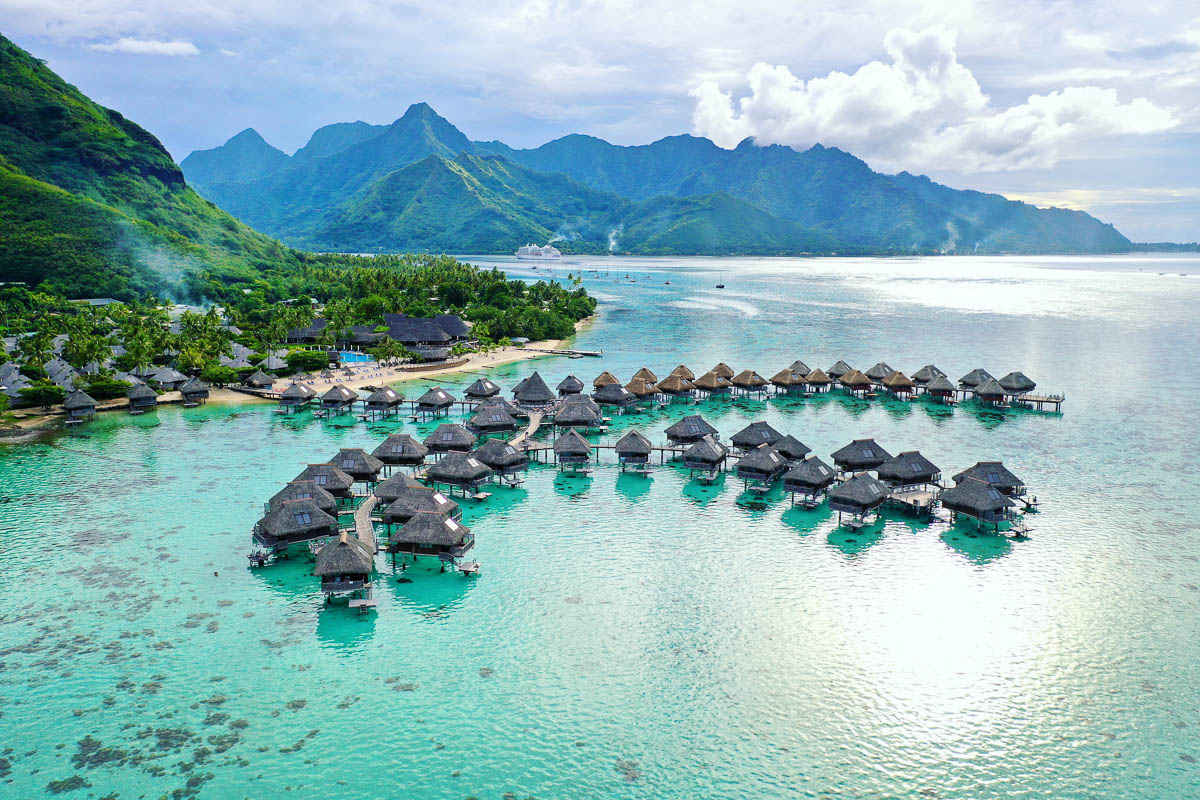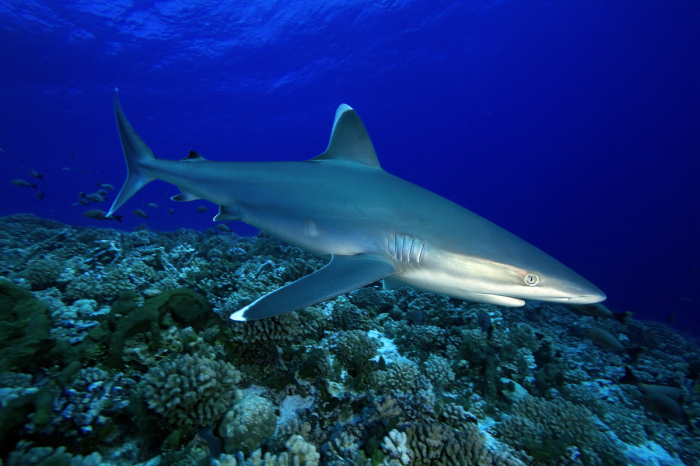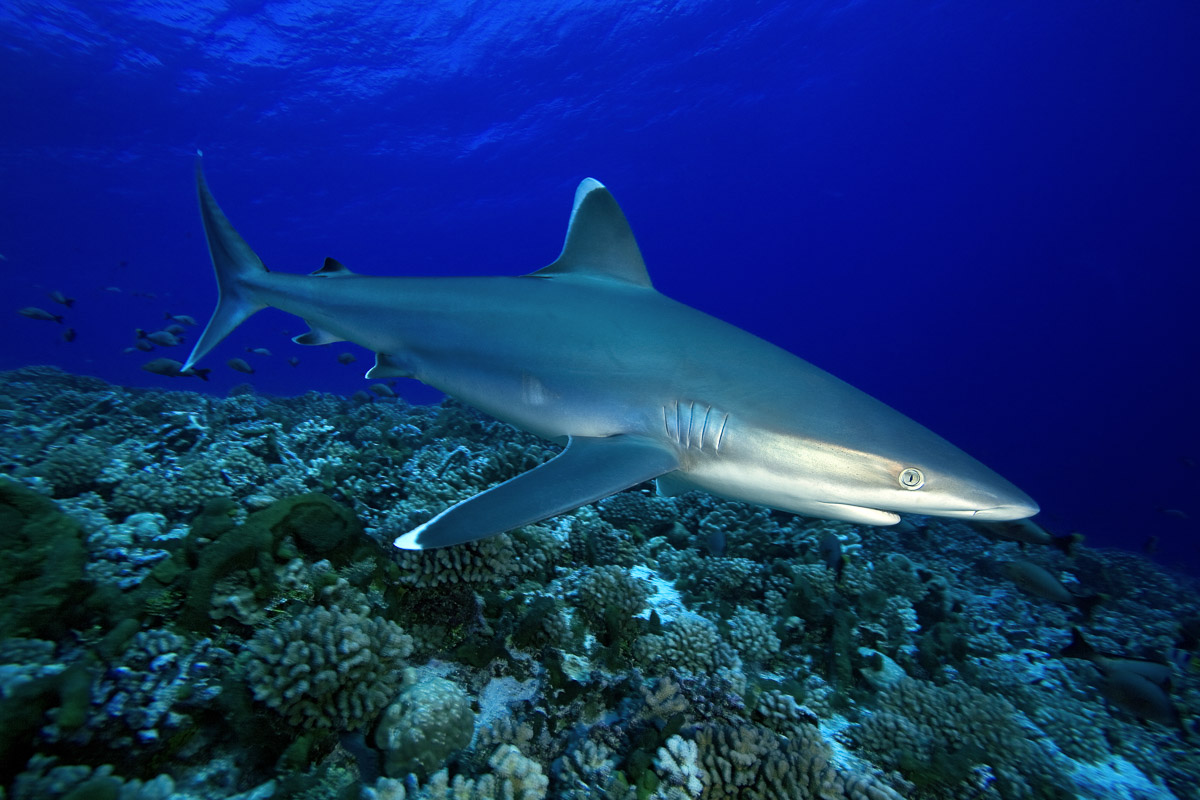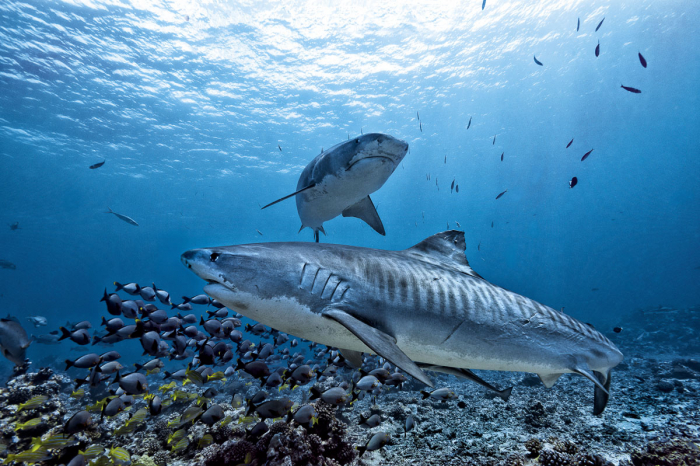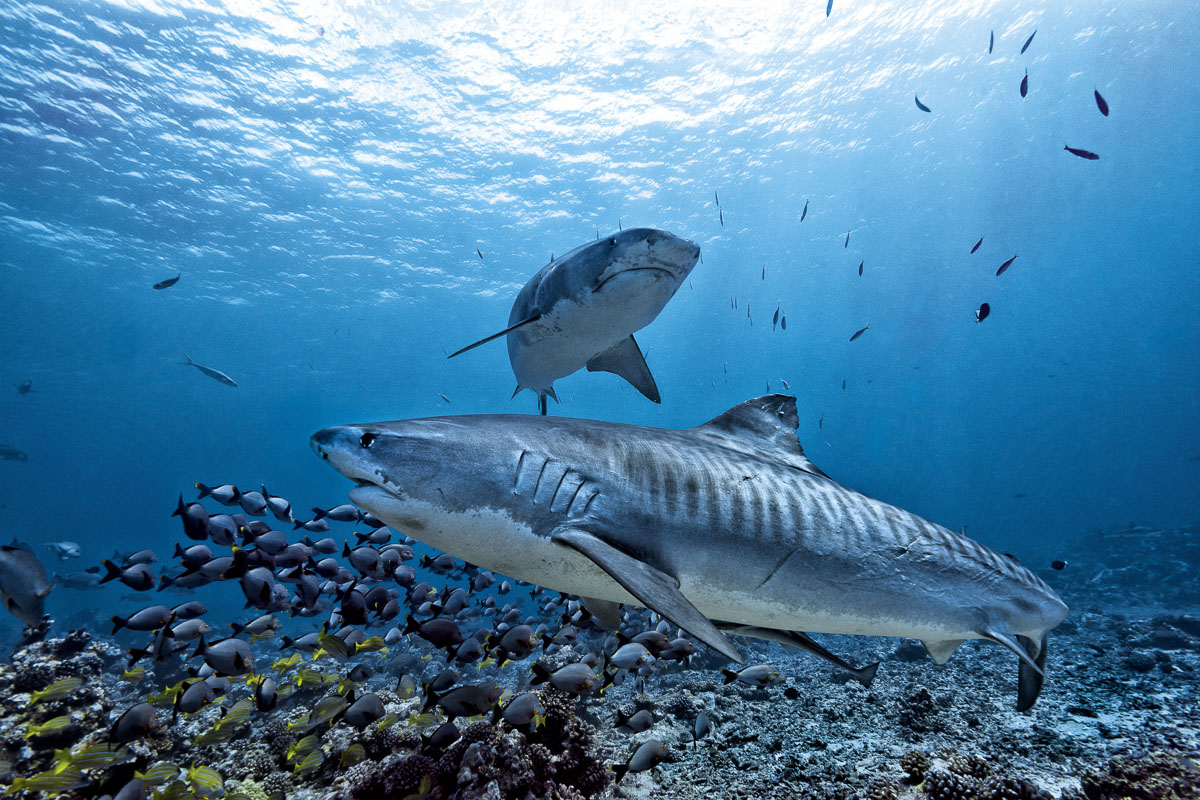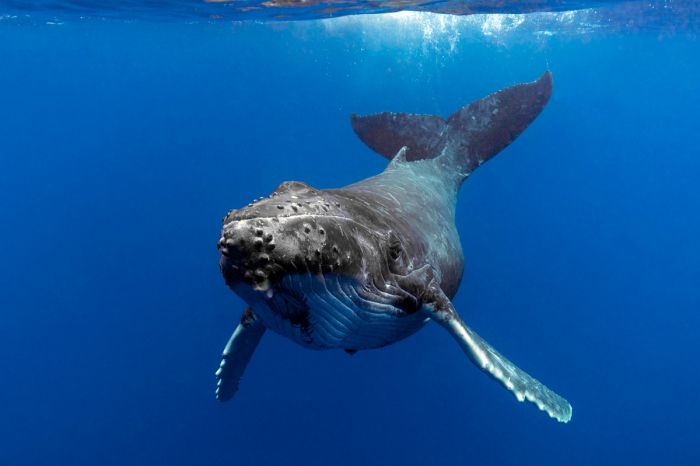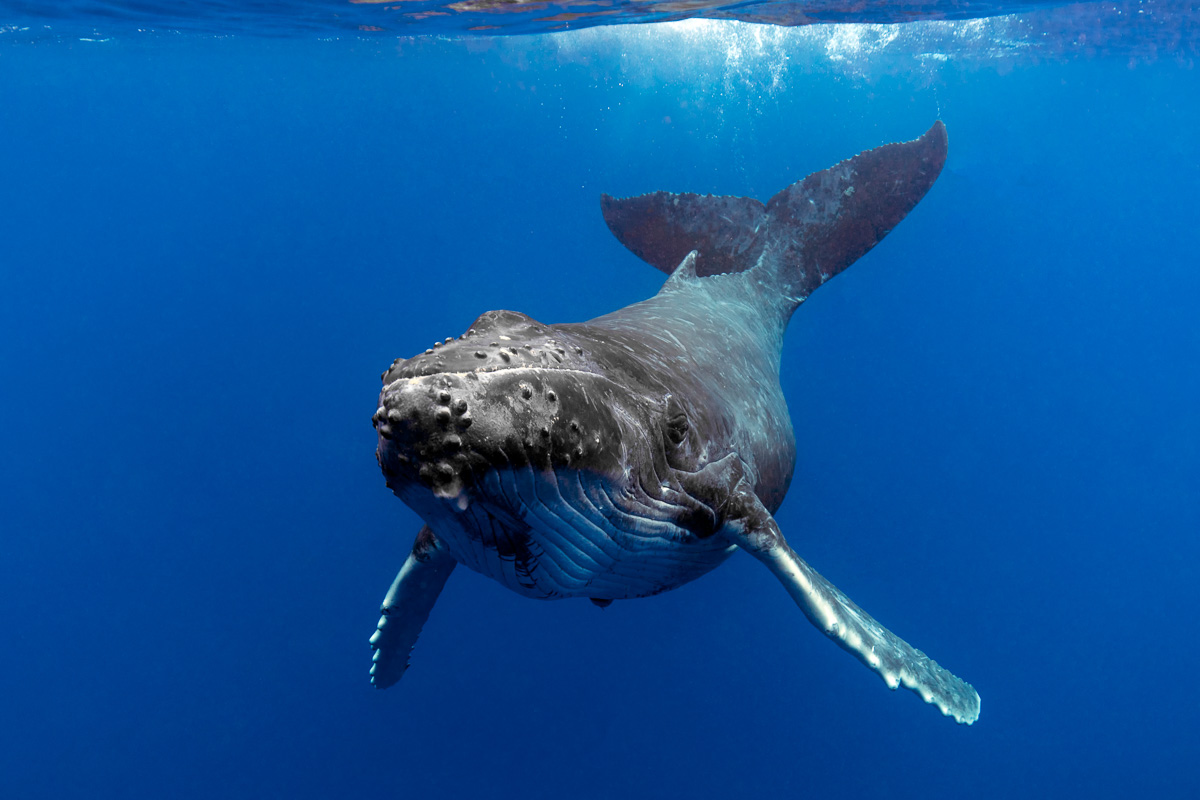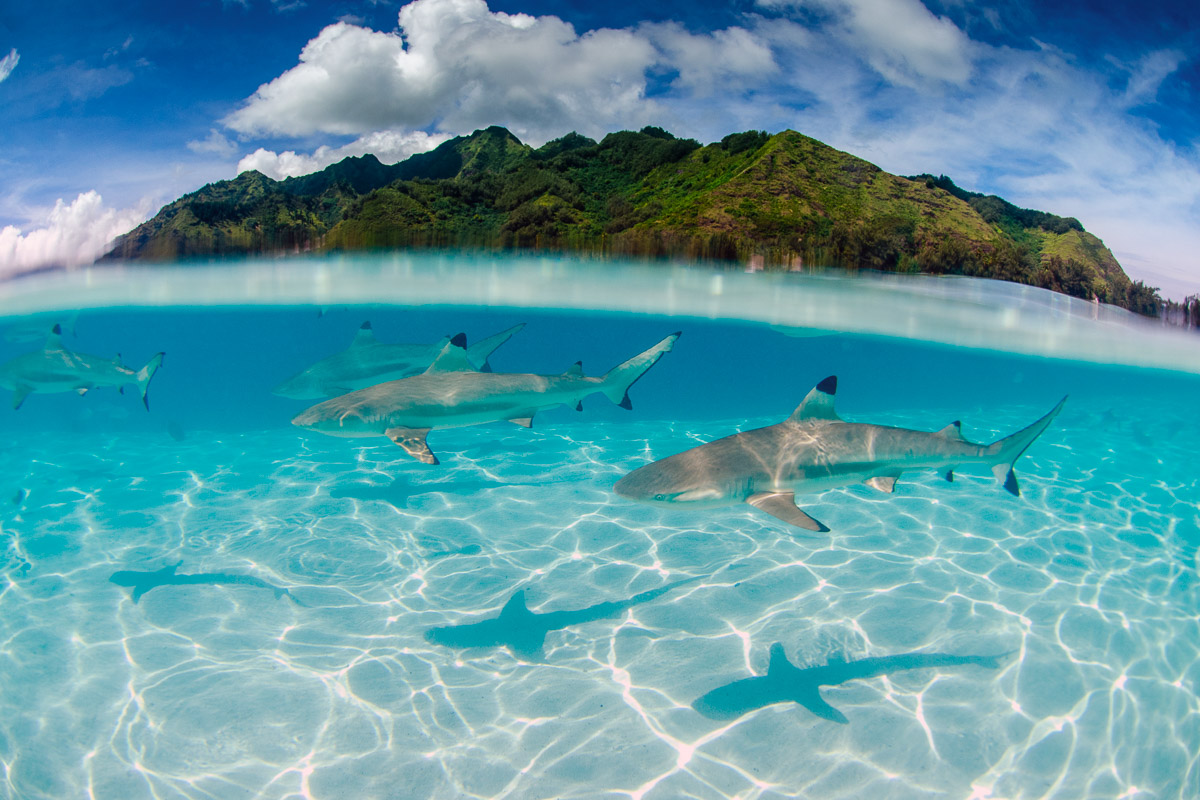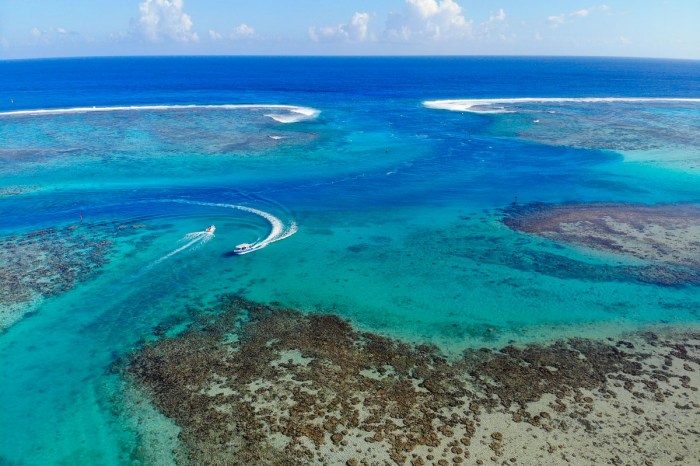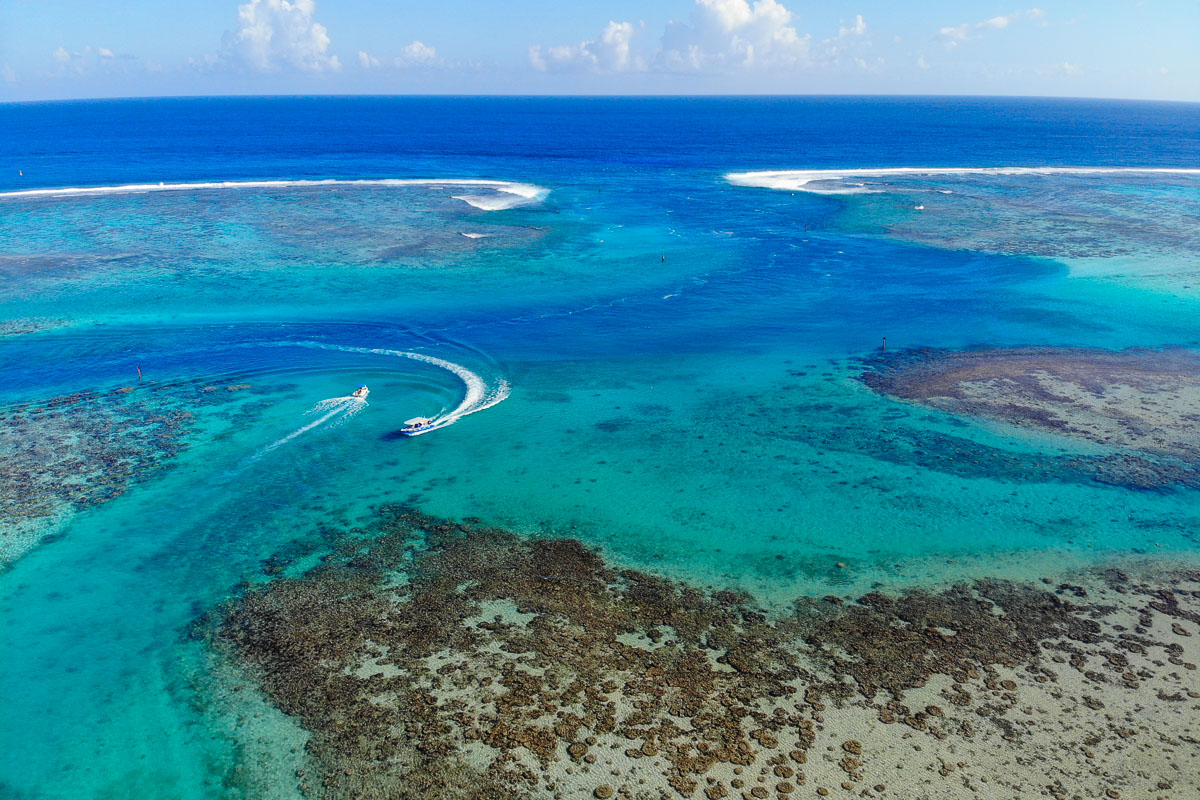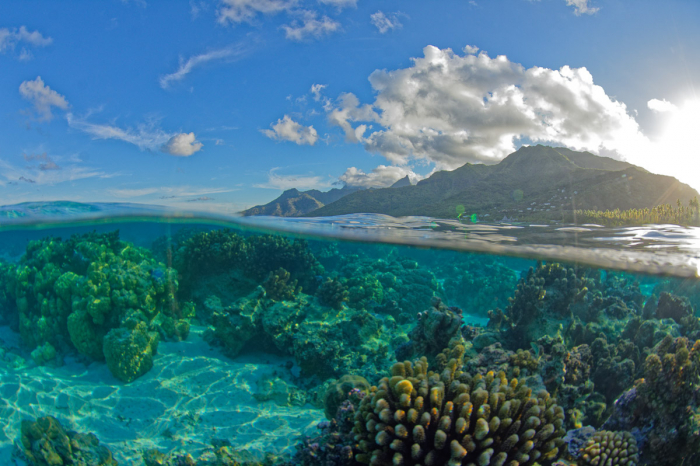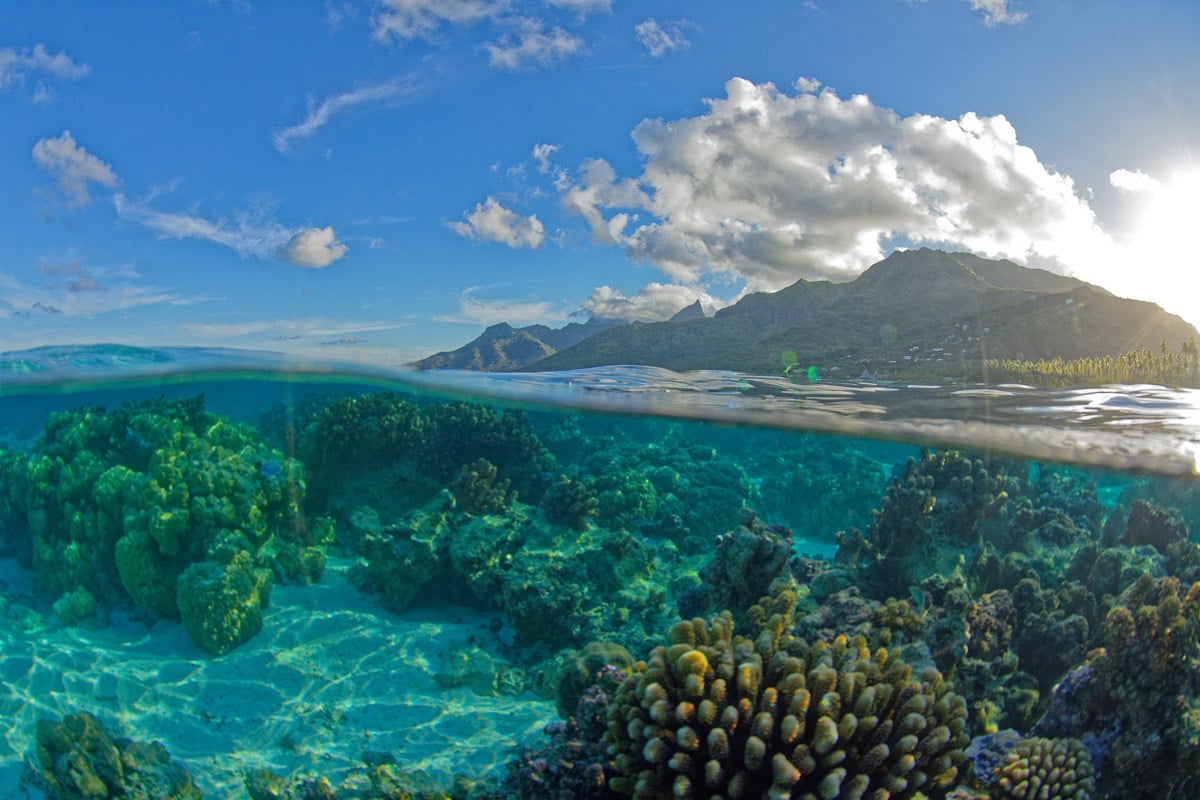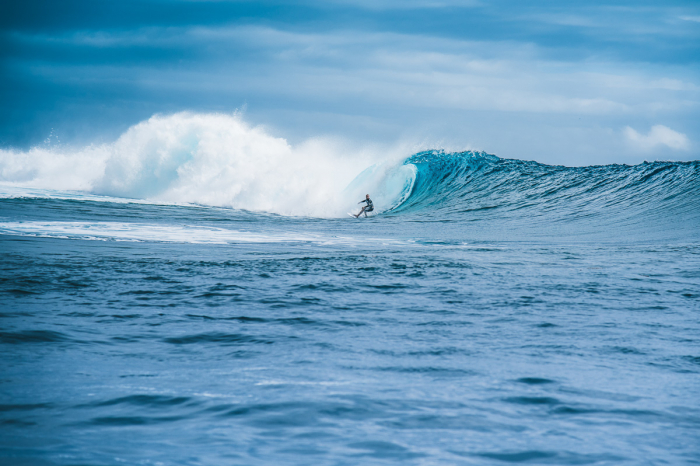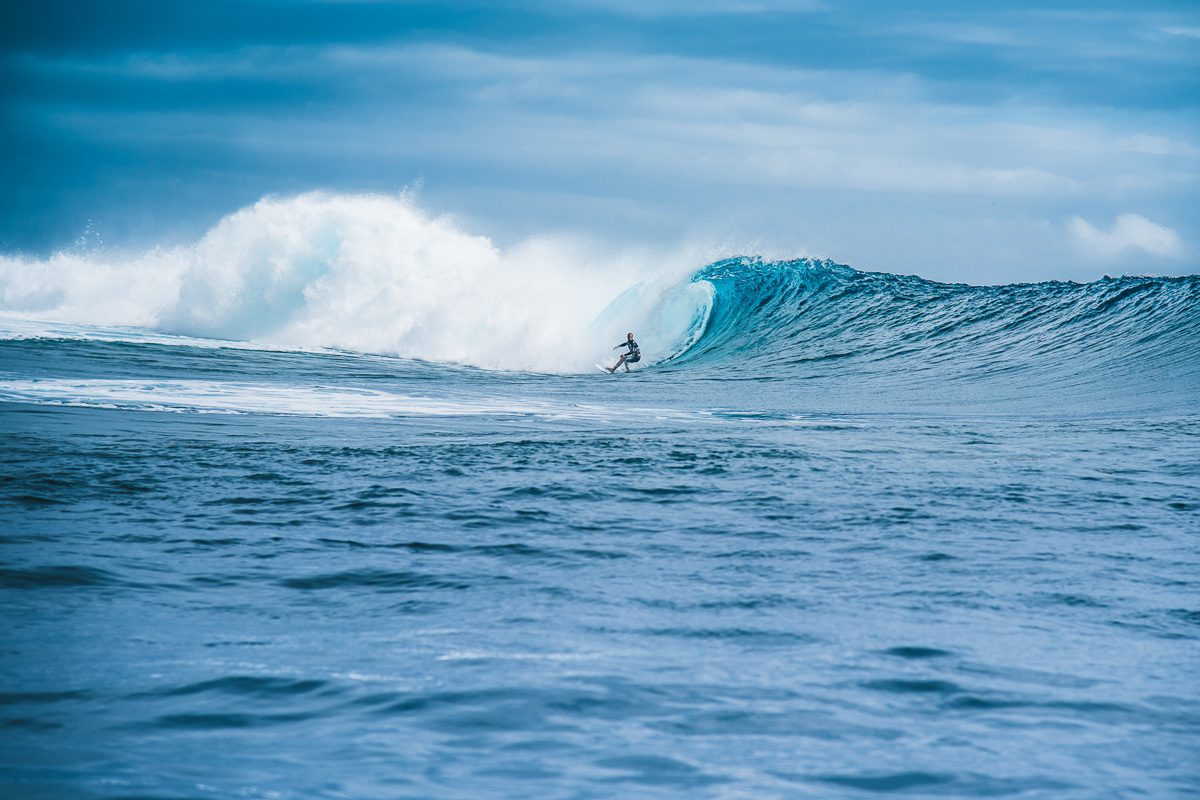 Diving Environment
Type
Reef, wall, wreck, shark
Level
Beginner to Advanced
Top tips

Book a taxi boat from Teahupoo to explore the wildest parts of Tahiti Iti, complete with blowholes, waterfalls, and a crystal-clear lagoon.
A paved cycle lane follows the road around almost the entire coastline, allowing active visitors to explore safely by bike.
Pay a visit to the impressive two-storey covered market of Papeete for any last-minute souvenirs.
Vehicles drive on the right side of the road in French Polynesia, and if you're planning on hiring a car, keep an eye out for bikes and scooters without lights.
About Tahiti and Moorea
Part of the Windward Islands in the Society Archipelago, Tahiti is formed from two distinct landmasses linked by a narrow strip of land known as Taravao. Tahiti Nui, to the northeast, is the larger of the two and is home to the nation's capital city, Papeete. A vibrant atmosphere and festive appeal await visitors to Tahiti Nui, with colourful markets, bustling nightlife, and plenty of black pearl jewellery shops. Home to the world-famous Teahupoo surf spot, Tahiti Iti is markedly smaller and more wild in comparison, with a mix landscape of peaceful prairies, rugged mountains, and dense vegetation inaccessible by road.
Located just 14-kilometres northwest of Tahiti, Moorea is smaller and more developed island. Often described as a 'garden island' due to its spellbinding natural beauty, Moorea is dense with pineapple fields and verdant green jungle punctuated by volcanic mountain peaks, cascading rivers, and white sandy beaches. Two large bays on the island's north coast, known as Cook's Bay and Opuhonu Bay - the latter, somewhat ironically, being the spot James Cook chose to take his first steps ashore during his third voyage in 1777.
Getting to Tahiti and Moorea
The only international airport in French Polynesia is located close to Tahiti's capital Papeete, just five kilometres from the city centre. Once on the island, renting a car is likely your best option for getting around, particularly if you plan on doing a lot of sightseeing. Taxis and private tour guides are also easy to arrange. Certain parts of Tahiti Iti are inaccessible by road, but water taxis can be arranged from areas such as Teahupoo to help you see these secluded beauty spots. 
The ferry port is located a quick ten-minute drive from the airport and offers an enjoyable and affordable way to reach Moorea. Both the fast ferry and the slow ferry can take cars on board, and the trips last around 30 or 45-minutes respectively. While advanced booking is not necessary, it can usually be done online via the operator's website and can give you extra peace of mind. It is also possible to fly from Tahiti to Moorea - a 15 minute hop. Again, once on Moorea, a hire car is advisable but taxis and private guides are readily available to help you explore.
Where to stay
Tahiti Nui is more geared towards tourism with plenty of bars, restaurants and shopping opportunities. Travellers will find a reasonable range of accommodation options to choose from here, particularly centred around the northwest coast, which include everything from small hotels to apartments and luxury resorts. Tahiti Iti delivers a slightly more off-grid and authentic experience, with one or two resorts, a handful of surf lodges, and a few guesthouses - known locally as 'pensions'. Of course, surfing is one of the biggest top-side activities in Tahiti, but you can also enjoy pastimes such as sunset cruising, kayaking, jet skiing, and even golf in Atimaono, on Tahiti Nui. 

Moorea is more touristy than Tahiti and can cost a little more. Guesthouses and pensions can be found, but the majority of accommodation takes the form of mid-range hotels spread along the island's coastline. Moorea is also a hotspot for honeymooners and luxury-seekers staying in several of French Polynesia's iconic five-star resorts with sublime overwater villas and stunning scenery. Sometimes referred to as the 'island of a thousand activities', Moorea is packed with possible excursions, including hiking trails that weave through mountainous tropical jungle. And, of course, being French Polynesia, water sports such as paddleboarding, windsurfing, sailing, and canoeing are all readily available - particularly around the vast bays to the north.
Diving seasons in Tahiti and Moorea
Tahiti and Moorea have a warm tropical climate perfect for diving throughout the year, though there are two distinct seasons. The dry season runs from May to October and sees average air and water temperatures between 25-27°C. During the rainy season, which lasts from November to April, temperatures rise to around 28-30°C on land and in the water. The odd cyclone has been known to pass through the region at this time. The biggest event in the marine life calendar around these islands is the whale watching season which runs from August through October.
Conservation
French Polynesia has been a cetacean sanctuary since 2002, and all whales and dolphins are protected. Whale watching tours follow strict guidelines to keep interactions as sustainable as possible. In 2014, the coasts around Tahiti's southern tip were turned into a volunteer marine reserve by locals who understand the importance of the oceans and its inhabitants. This traditional practice, known as rahui, temporarily prohibits fishing and the harvesting of resources from the sea until such a time as they are deemed replenished. In addition, the neighbouring island of Moorea features eight marine protected areas around its coastline.
---
Other popular destinations