Scuba diving in
French Polynesia
Discover the mythical islands of French Polynesia, home to enchanting tropical landscapes and world-renowned watersports, including outstanding shark dives.
Diving highlights
Spectacular seclusion and spellbinding tropical scenery
Encounter more than a dozen shark species in a single trip
Swim with dolphins and whales in a cetacean sanctuary
Choose between exquisite luxury and welcoming authenticity
Once revered as a mythical utopia for tired explorers, French Polynesia has yet to lose its allure as an idyllic tropical escape. Set in the middle of the South Pacific Ocean, roughly halfway between Australia and South America, this remote archipelago is still idolised as one of the world's ultimate tropical island destinations. To this day, the country's divine beauty, enchanting culture, and warm-hearted locals continue to leave a lasting impression on anybody who makes the journey. And, with a variety of unique islands and atolls, French Polynesia delivers dream getaways to every traveller - from elegant luxury resorts perfect for happy honeymooners to humble guesthouses with barely another soul in sight.
With seven individual archipelagos, over a hundred islands and atolls, and more than 2,000-kilometres of coastline, life in French Polynesia is inextricably entwined with the ocean. In fact, few places in the world do the locals show such respect for the water and everything it brings - be it bountiful fishing, monstrous barrelling waves, or close encounters with magnificent marine creatures. For divers, this reverence is immediately understood once you slip beneath the surface. From singing humpback whales and playful dolphin pods to hundreds of sharks schooling in the channels - prepare yourself for some of the most awe-inspiring underwater spectacles you could ever imagine.
---
Ready for your dive adventure in French Polynesia?
Top French Polynesia experiences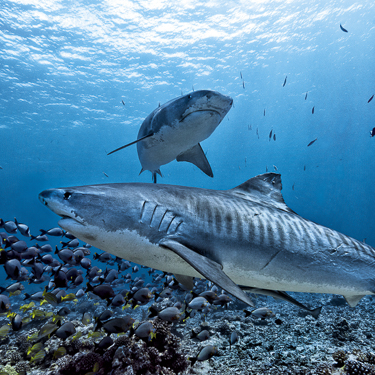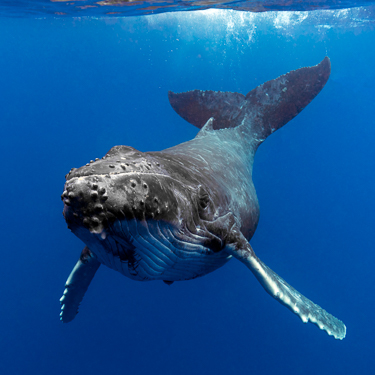 ---
French Polynesia dive seasons
French Polynesia offers a warm tropical climate ideal for year round diving. That said, there are two distinct seasons visitors should be aware of before booking a trip. The dry season runs from May to October and sees average air and water temperatures between 25-27°C. Between June and August, the southeasterly wind known as maramu, can make the seas rough in some areas.
During the rainy season, which lasts from November to April, temperatures rise to 28-30°C on land and in the water. Clouds tend to gather around the peaks of more mountainous islands but low-lying atolls receive much less rain. The occasional cyclone can also pass through the archipelago at this time, though serious incidences are relatively rare.

---