While most divers remain dry thanks to current restrictions, marine wildlife all over the world is being given a chance to thrive. And, sea turtles are no exception! Less human intervention and interference are making a visible impact for these threatened species, great news for these gentle ocean grazers.
Sea turtles aren't just getting a much-needed break from us. They're receiving some species saving assistance as well. Just this week, and following World Turtle Day on 23rd May, positive news is pouring in from around the globe, as responsible humans continue pushing for conservation. 
Turtley awesome efforts in the Philippines
In Butan City, Southern Philippines, the lockdown has helped boost the number of turtle hatchlings making their way to the sea. This nesting ground for critically endangered hawksbill turtles has been in decline for years. But, during the month of May, they released nearly 300 hatchlings, and anticipate another hundred or more to hatch by the end of this month.
This record-breaking season is great news for the region, after seeing at least a 50% decline in hatchlings in recent years. This negative trend is due to rising sea levels, which soak the eggs buried on the beach, causing them to spoil.
You won't find much scuba diving in Butan, but nearby Camiguin Island remains one of the Philippines best-kept secrets. This region offers a peaceful escape into nature with eco-friendly retreats, stunning hikes, and unique dives with plenty of turtles relaxing on the reef.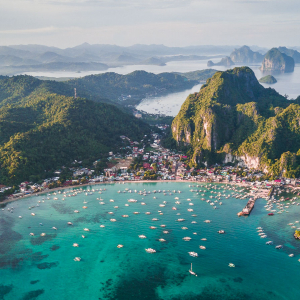 Recommended destination
Philippines
The Philippines is defined by its breathtaking landscapes, diverse marine life, lush rice terraces and mountain slopes, graffiti-splashed jeepneys, and the smiling, friendly people of ...
News worth shellabrating from Malaysia
Authorities in the Malaysian state of Terengganu, a critical nesting site for sea turtles, announced this Thursday that they would officially ban the trade of their eggs. The ban will go into effect by the end of 2020, and the penalties for poaching will be severe, to help curb the declining number of turtles in this region.
Terengganu, with a sweeping coastline along the South China Sea, is the most significant nesting centre for sea turtles in peninsular Malaysia. So, there are few places more important to start new programs for protection.
More turtles in the water is great news for divers and snorkellers visiting West Malaysia's nearby marine protected areas like the Perhentian Islands, and Pulau Redang. This region is home to sea turtle hatcheries on nearly every island, and you're virtually guaranteed to spot these fascinating creatures during your dives, especially if you're visiting between May and July.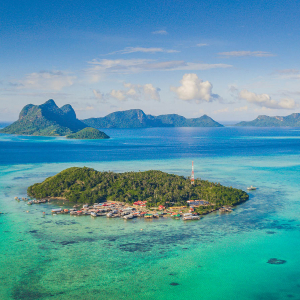 Recommended destination
Malaysia
Separated by the South China Sea, Malaysia is divided into Peninsula Malaysia on the Asian mainland, and East Malaysia in Borneo. Both parts of this fascinating country offer a wealth ...
---
---
Join the ZuBlu community to receive the latest insights and unmissable adventures
Don't worry, we'll only send you really good stuff - and we never share your details
---