The Manta Trust recently unveiled their brand new Ocean Education Portal - and here at ZuBlu, we couldn't be more excited! This UK-based charity, founded in 2011, aims to coordinate global research and conservation efforts for manta and devil rays, similar marine species, and their habitats.
Through their work, The Manta Trust also hopes to inspire people around the world to become knowledgeable about these incredible animals and passionate about protecting the environment in which they live. The organisation takes a two-pronged approach to achieve this mission – educating the public by helping them access high-quality marine information, and offering people resources to build a personal connection with nature, particularly the oceans.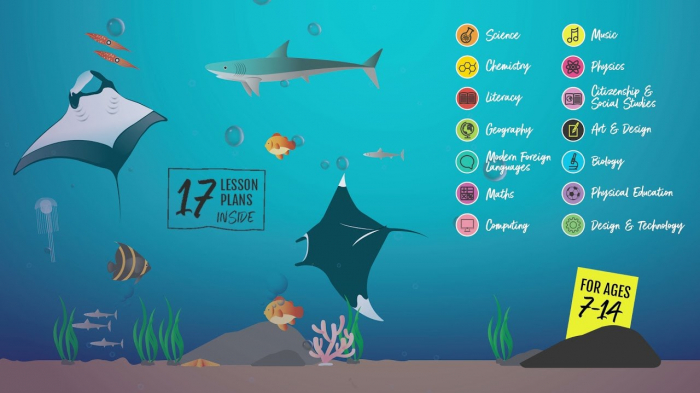 Back in 2020, the Manta Trust upscaled their educational work, creating a series of webinars, science resources, ocean education lesson plans for teachers, and activities for children. They also added a series of engaging virtual classes with schools. Today, all of this passionate work has come together to form the Education Portal. This completely free online tool includes:
A free Ocean Education Booklet with 17 innovative lesson plans
Fun and educational activities to engage younger children, including a free online computer game
Resources including an Ocean Mindfulness Podcast and Introduction to the Oceans and Sustainable Food videos
Educator training workshops and resources
Opportunities to book scientist-led interactive virtual classes 
Multilingual resources including French, Spanish, and Portuguese, with additional languages coming soon
The Manta Trust is working towards a sustainable future for the oceans where manta rays and their relatives thrive in healthy, diverse marine ecosystems. But, they can't do it without community support. Visit their homepage to offer your feedback, learn about volunteer opportunities, or make a charitable donation. 
Want to get involved in Manta Trust's Expeditions?
Search and book from their upcoming trips and make your next holiday count
---
Join the ZuBlu community to receive the latest insights and unmissable adventures
Don't worry, we'll only send you really good stuff - and we never share your details
---