Imagine diving some of the world's best sites, with your closest friends and family, whilst staying together onboard a private charter or at a beautiful resort - without breaking the bank. Sounds like a dream, especially now, right?
Here at ZuBlu, we help make diving dreams come true. We've compiled this incredible list of unmissable private charter and resort options, so that you can still enjoy the things you love, with the people you love, whilst staying safe and away from the crowds.
1. Coral Eye Resort - North Sulawesi, Indonesia
Coral Eye is a unique dive resort on the beautiful Bangka Island, at the far northern tip of North Sulawesi, a quiet and peaceful location that enjoys far fewer tourists than its neighbours. This tranquil resort at the heart of the Coral Triangle is Italian owned and managed, and has fantastic communal spaces - perfect for small group get-togethers.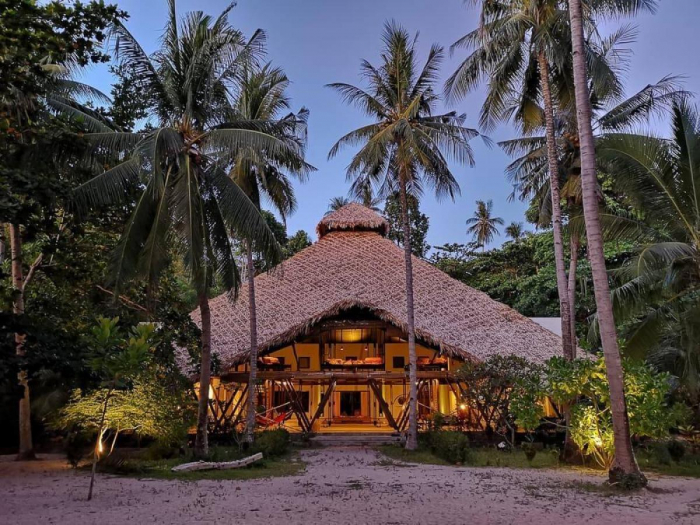 With more than 30 world-class dive sites, Bangka's archipelago offers several different diving spots, from richly-colonized volcanic pinnacles to sandy slopes, mangroves and walls. All the diving spots can be reached with 5 / 40 minutes of navigation from the resort.
What's availabe?
1-10 pax - full resort charter, 100% tailor-made experience
EUR 800 / IDR 12jt per night
Full board
Return transfers between airport and resort
Excludes diving - this is pay as you go
EUR 800 / IDR 12jt per night
2. Wunderpus Liveaboard - Komodo, Indonesia
Explore Komodo on board Wunderpus - a beautiful traditional phinisi with fantastic dive facilities, friendly staff and excellent food. The boat is perfect for groups of up to six people, with comfortable cabins and two spacious upper decks for relaxing between dives.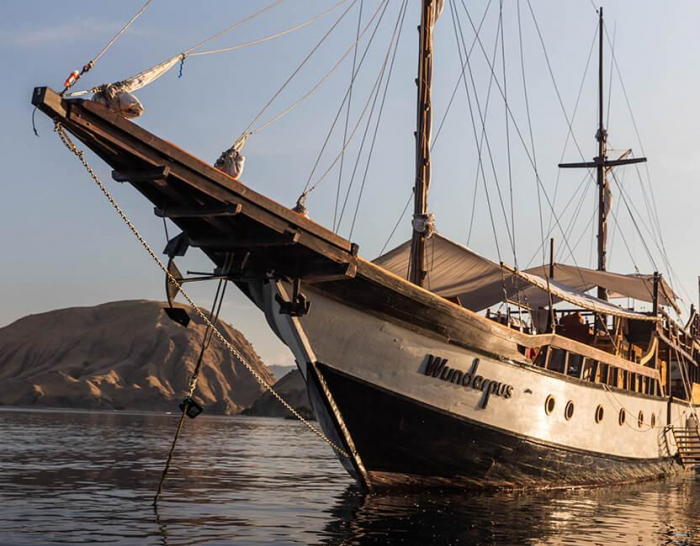 Komodo offers some of the best diving on the planet, with marine diversity that is simply mind blowing. Beautiful coral reefs, pinnacles and seamounts with schools of pelagic fish and sharks. Komodo has a very healthy manta population and these magnificent creatures can be seen year round at some sites.
What's available?
Up to 6 guests - private charter. Larger groups possible.
US$1,500 per night for up to 6 guests
Family / snorkeler friendly. Great for mixed groups. Tailored itineraries.
Includes diving, all meals, water, tea, coffee, equipment, transfers from airport.
Excludes alcoholic and soft drinks, park fees
3. Rascal Liveaboard - Komodo and Raja Ampat, Indonesia
Each Rascal Voyage delivers a bespoke charter experience – a flexible approach to luxury hospitality with genuine service and unparalleled regional expertise, creating unique memories that will last a lifetime. Rascal has carved a niche as the most superior yacht charter experience in the Indonesian archipelago.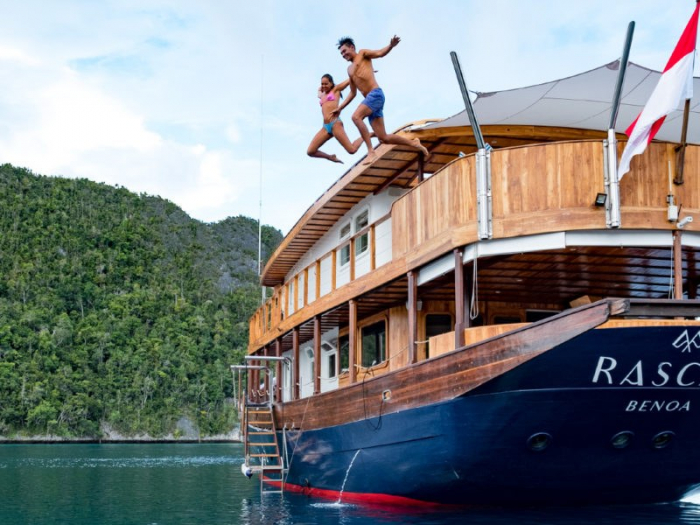 The seas of Raja Ampat and Komodo are home to the richest and most diverse sea life on the planet. An underwater mecca offering divers a choice of the best diving opportunities; from a plethora of coral reefs teeming with sea life and WWII Sunken planes, to swimming with the most remarkable whale sharks.
What's available?
Full charter, tailor-made experiences
'Buy 3, Stay 4' or 'Buy 5, Stay 7' offers
Komodo - Up to 10 guests, from US$8,500 per night
Raja Ampat - Up to 10 - guests, from US$9500 per night
Includes all food, park fees, diving, SUP, kayaking, trekking, transfers
Excludes flights, alcoholic drinks
4. Fascination - Maldives
A charming 20m luxury Italian yacht in the Maldives, Fascination is likened to a five-star floating hotel. With three luxurious cabins, a pleasant outdoor relaxation area, large swimming platform and top deck sun lounge, this vessel offers the ultimate escape to the Maldives for you and your loved ones.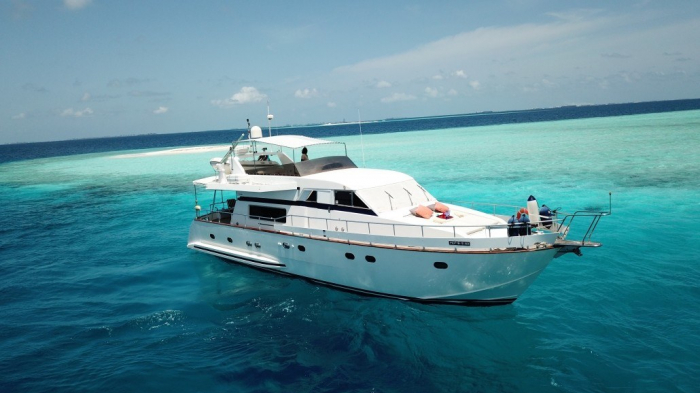 Wake up to perfection on board Fascination, where dreams become a reality, swimming in turquoise waters and walking on deserted white sand beaches. A world of lush nature awaits, with groups of mantas, sea turtles, dolphins and whale sharks in abundance as you cruise the crystal clear seas of the Maldives.
What's available?
6 guests maximum, 3 double en suite cabins
8D / 7N cruise - US$2,150 per night
Full board meals, water, tea, coffee
Airport transfers for 6 guests
Includes 3 dives a day
Excursions and activities
Excludes alcoholic and soft drinks
5. Anisiam Resort - Anilao, Philippines
Thailand meets the Philippines at this stunning private resort, designed to offer true tranquility and a relaxed atmosphere, taking you back to nature. The resort boasts five-star service and has a modern open-plan layout, with a minimalist look and feel throughout, emphasized by diverse materials such as bare concrete and bamboo.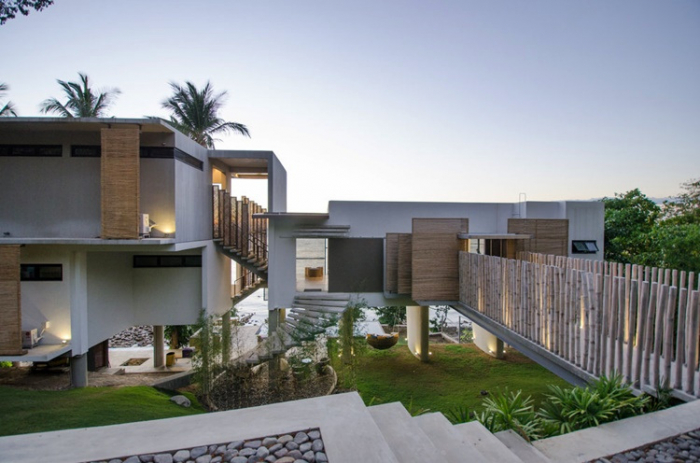 Anilao has long been a favorite destination for local and foreign divers alike. Its rich waters provide perfect underwater terrains for weird and wonderful critters, and is known as one of the top destinations for macro diving in the region.
What's available?
6-8 pax maximum, no large groups with current restrictions.
6D / 5N, 14 dives, US$1,183 per person.
Full board 3 meals + 1 snack, unlimited tea, coffee, juice, soft drinks
Airport pick-up & drop-off (max 6pax per van)
One house-reef dive per day (to advise 1 day in advance)
Excludes equipment
---
---
Join the ZuBlu community to receive the latest insights and unmissable adventures
Don't worry, we'll only send you really good stuff - and we never share your details
---