The ZuBlu team is proud to announce our new partnership with Paralenz – pioneers in environmentally-conscious underwater action cameras.
Sustainable travel is the foundation of everything we do here at ZuBlu, and a recent survey found that 92% of our community want to be more sustainable divers - a sentiment shared by Paralenz and a driving force behind their endless ingenuity.
Since 2016, Paralenz have established themselves as industry leaders, designing intuitive cameras specifically-built for life underwater, without the need for excessive housing and colourfilters. And now, they're taking things a step further, empowering divers all over the world to join the sustainability revolution.
"From developing our products and engaging with our community, we want to confront environmental indifference and inspire people to speak for the Ocean - as a seamless part of the dive"

- Paralenz
Around 80% of all life on earth lives beneath the waves, yet humans have yet to explore over 90%. But with marine life in steady decline, there could hardly be a more pressing time to gather information and improve our understanding of this vital habitat. Paralenz have made it their mission to help and inspire each and every diver to speak for the ocean.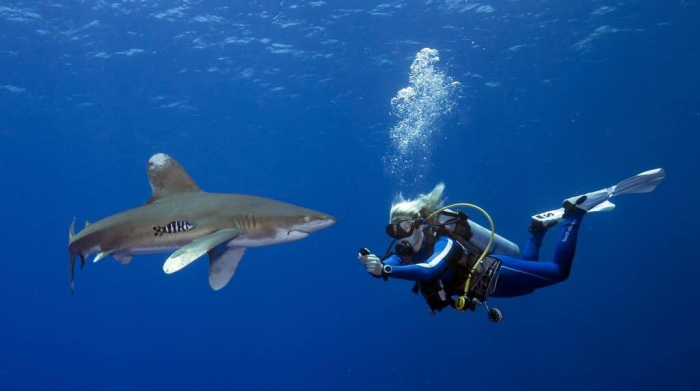 Not only is the new Paralenz Vaquita waterproof to 350m, made from 100% marine-grade aluminium, and equipped with depth-controlled colour correction, it also records vital environmental data from every dive that you can share with researchers at the click of a button. Environmentally-conscious divers can now make each dive count towards a better future, whilst enjoying every minute underwater. 
92% of scuba divers want to become more sustainable divers
85% of scuba divers want to book more eco-friendly travel options
75% of scuba divers struggle to know what to look for when making their decisions
* Survey of ZuBlu community
Our new partnership with Paralenz will strengthen our ever-growing community of like-minded businesses and environmentally-conscious divers. Through this community, we hope to add weight to our voice in the ongoing conversation on sustainable dive travel and empower travellers to make sustainable choices at every step – from offsetting the carbon of their flight to choosing an eco-friendly resort, and collecting scientific data on every dive.