As reported in a recent article by CNN, scientists have found a "massive" new underwater pinnacle within Australia's renowned Great Barrier Reef – the first discovery of its kind in more than 120 years. Standing 500m high, the reef is larger than several of the world's tallest buildings, including the Empire State Building, the Shard, and the Petronas Twin Towers.
The new reef was discovered during a research expedition off the North Queensland coast, where scientists were mapping the seafloor of the northern Great Barrier Reef. With an underwater robot named SuBastian on hand, the team were able to explore this remarkable reef and live-stream the footage.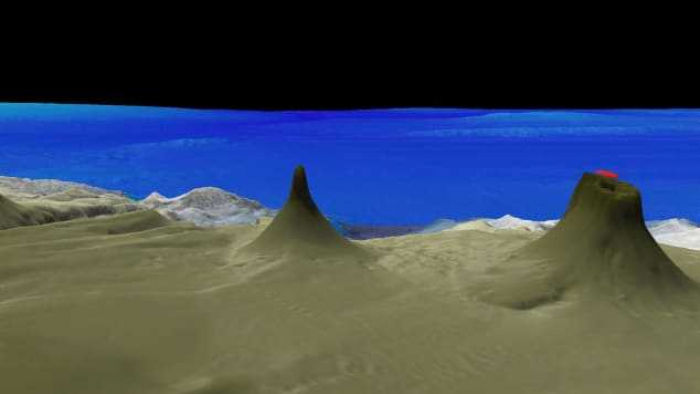 The base of the reef measures 1.5km wide and it rises in a "blade-like" shape to a peak at around 40m below the surface. Interestingly, this reef shares the area with seven similar detached reefs, including one at Raine Island – an important turtle nesting ground. 

Understandably, the team were suitably surprised by their discovery. "To not only 3D map the reef in detail, but also visually see this discovery with SuBastian is incredible," said Robin Beaman, who led the expedition.
"The state of our knowledge about what's in the ocean has long been so limited. Thanks to new technologies that work as our eyes, ears and hands in the deep ocean, we have the capacity to explore like never before. New oceanscapes are opening to us, revealing the ecosystems and diverse life forms that share the planet with us."

- Wendy Schmidt, co-founder of Schmidt Ocean Institute
Covering nearly 133,000 square miles, the Great Barrier Reef is the largest reef in the world, and is often used as an indicator for global coral health. Using new technologies like this to better understand this environment could have wide-reaching applications in the effort to protect our oceans.
---
---
Join the ZuBlu community to receive the latest insights and unmissable adventures
Don't worry, we'll only send you really good stuff - and we never share your details
---