Stretching over 800 kilometres across the equator in the Indian Ocean, the atolls of the Maldives are home to some of the most spectacular islands and corals reefs in the world, with white sand beaches and coral channels to explore, and reliable encounters with whale sharks, manta rays and an abundance of marine life.
Once reserved as a playground for the rich and famous, the Maldives has opened up to travellers of every persuasion – all in search of unbeatable experiences, and some of the most breathtaking scenery this world has to offer.
The Maldives' renowned five-star indulgences aren't just confined to the resorts. With front-row access to the marine riches of the Indian Ocean, this unique country offers an endless menu of incredible water sports, above and below the surface. 
Explore the reefs in a submarine, dine with loved ones beneath the waves, or cruise the horizon on a luxury yacht – in the Maldives, the world is your oyster. And, with action-packed channels, stunning coral thilas filled with life, and over a thousand islands boasting their own vibrant reefs, the Maldives is a true divers' paradise. Throw in genuinely astonishing encounters with whale sharks, manta rays and more, and you have one of the best dive destinations on the planet.
Download the guide and discover all that you need to know about scuba diving in the Maldives!
---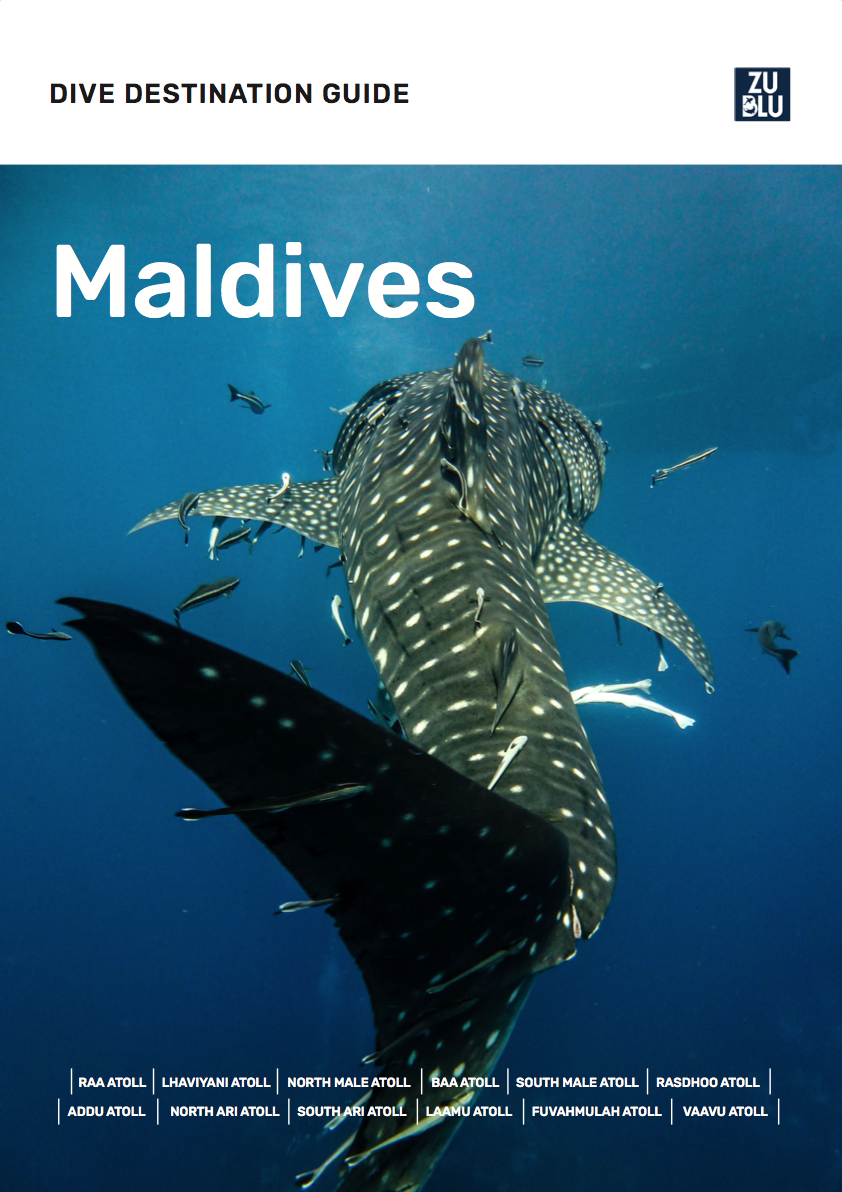 Complete guide to the best diving in the Maldives. Explore the atolls, seasons, and pro tips in this free 37 page destination guide.
---
---
---
---