Planning a dive trip to the Maldives but not sure which atoll is right for you? Download ZuBlu's free guide to the best diving in the Maldives, and start planning your dream holiday.
Once reserved as a playground for the rich and famous, the Maldives has since opened up to tourists of every persuasion. Divers in particular now flock to this incredible island nation in search of unbeatable underwater experiences, with some of the world's most breathtaking scuba diving and reliable encounters with whale sharks and manta rays.
ZuBlu's guide to the best scuba diving in the Maldives
With a huge number of atolls, islands and dive sites to explore, all strung out over 800-kilometers of ocean, planning a dive trip in the Maldives can seem a little daunting.
Luckily, ZuBlu's extensive guide makes booking a dive holiday to the Maldives easy, with all the information you'll need - including a few handy Dhivehi definitions to get you started...
The free guide includes:
Rundown of the best atolls for diving
Detailed descriptions of each atoll's top dive sites
Dhivehi diving terms
How to get to the Maldives
Weather and seasonal marine life migrations
An introduction to the local culture
A brief guide to surfing in the Maldives
And more...
Download your guide for free and start planning your next dive holiday to the Maldives today.
---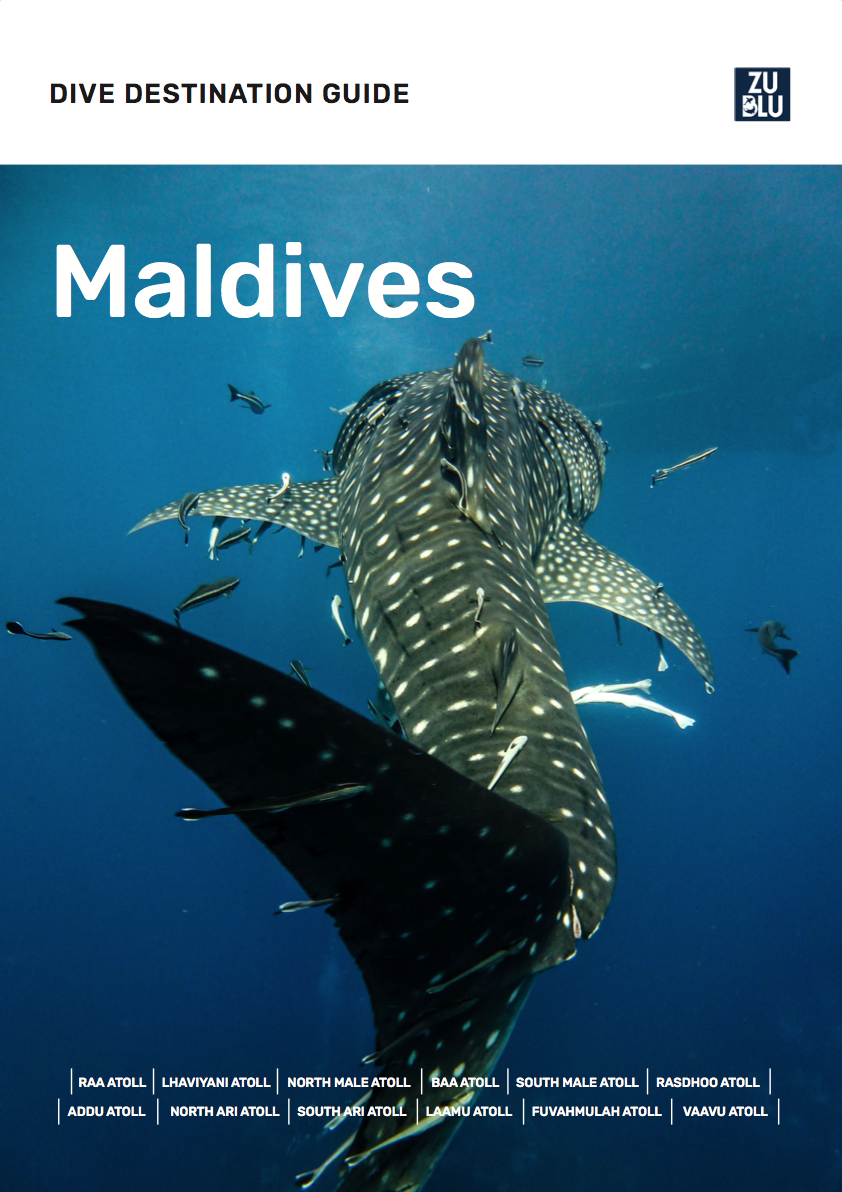 Complete guide to the best diving in the Maldives. Explore the atolls, seasons, and pro tips in this free 37 page destination guide.
---
---
---
Join the ZuBlu community to receive the latest insights and unmissable adventures
Don't worry, we'll only send you really good stuff - and we never share your details
---