Taken the plunge with Fuvahmulah's tiger sharks in the last five years? If so, Fuvahmulah Dive School needs your help. Keep reading for all the details.
Lying closer to the equator than any other Maldivian island or atoll, Fuvahmulah is home to a unique natural environment both above and below the waves, earning it the nickname "the Galapagos of the Maldives".
The atoll's biggest draw is a dive site known as Tiger Zoo - the only one in Asia that guarantees daily tiger shark sightings. Other iconic marine life that can be encountered here includes hammerhead sharks, thresher sharks, oceanic manta rays, and the occasional mola mola.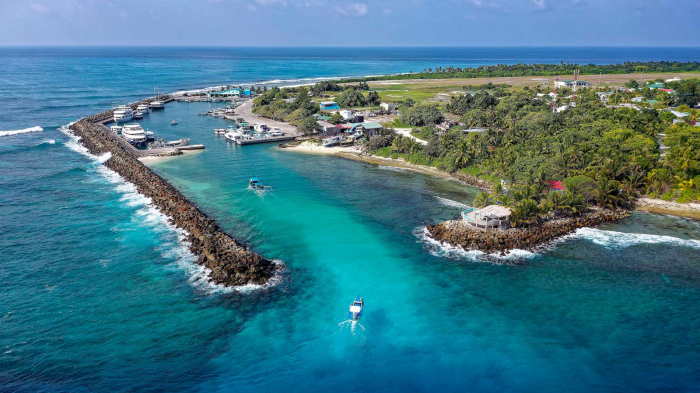 Fuvahmulah Dive School was the first professional diving school based on the island to offer tiger shark encounters in a safe and responsible manner. The dive centre's team of professionals have all logged thousands of dives exploring and researching this atoll's unique underwater environment and all dive guides hold Shark Speciality and Shark Expert certifications - as well as expert knowledge about local conditions.
For almost six years, Fuvahmulah Dive School has been monitoring the local tiger shark population, identifying more than 200 individuals and revealing exciting facts about their pregnancy, healing abilities, and social communication. Currently, the team are in the process of analysing this data and preparing papers for the first official study of Fuvahmulah's tiger sharks, with the hope of determining their population structure, residency, and abundance. And they need your help.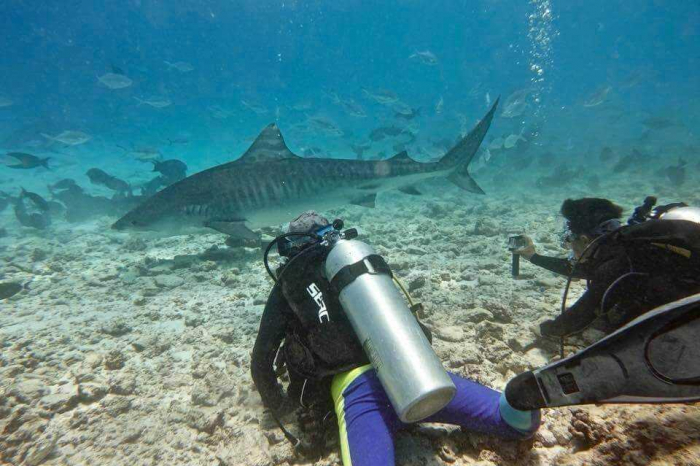 The team are calling on divers who have visited Fuvahmulah in recent years to share suitable footage of the tiger sharks. Of particular interest are any photos and videos from December 2016 onwards, ideally with the shark patterns visible and with a reliable date, time and location. And, of course, any additional information from your logbook could also be very helpful. None of the pictures or videos will be used commercially and it will only be used to identify tiger sharks.
Footage can be easily shared via dropbox, google drive, gmail or wetransfer to [email protected]. And, if you would like to have an update about the final study and its findings, just let the team know.
What they need: Date, time, location (e.g. Tiger Zoo, Plateau)