2022 is almost here, but is your diving bucket-list ready?
There's no better feeling than starting the New Year with a brand new bucket-list of beautiful dive destinations and unbelievable underwater experiences to enjoy. And we've got a whole new selection ready for you to explore in 2022.
Diving to inspire you in 2022
As always, we've laid out our top destinations in a free and easy-to-download guide, bringing you two of the very best bucket-list opportunities for every month of the year. We've even thrown in a couple of unique experiences as well! Now all you have to do is pack your dive gear...
Download our guide for free and start planning your trip today!

Want a little preview? Here's what you'll find inside.
January – South Ari / Turks and Caicos
February – Bimini
March – Caymans / Cozumel and Playa del Carmen
April – Fuvahmulah / South Belize
May – Grand Bahama / North Komodo
June – Cancun / Bonaire
July – Azores / Ecoventures
August – Yacht charter month / Bali
September – Hanifaru / North Sulawesi
October – Cocos / Banda
November – Raja Ampat / Egyptian Red Sea
December – Galapagos / Socorro
---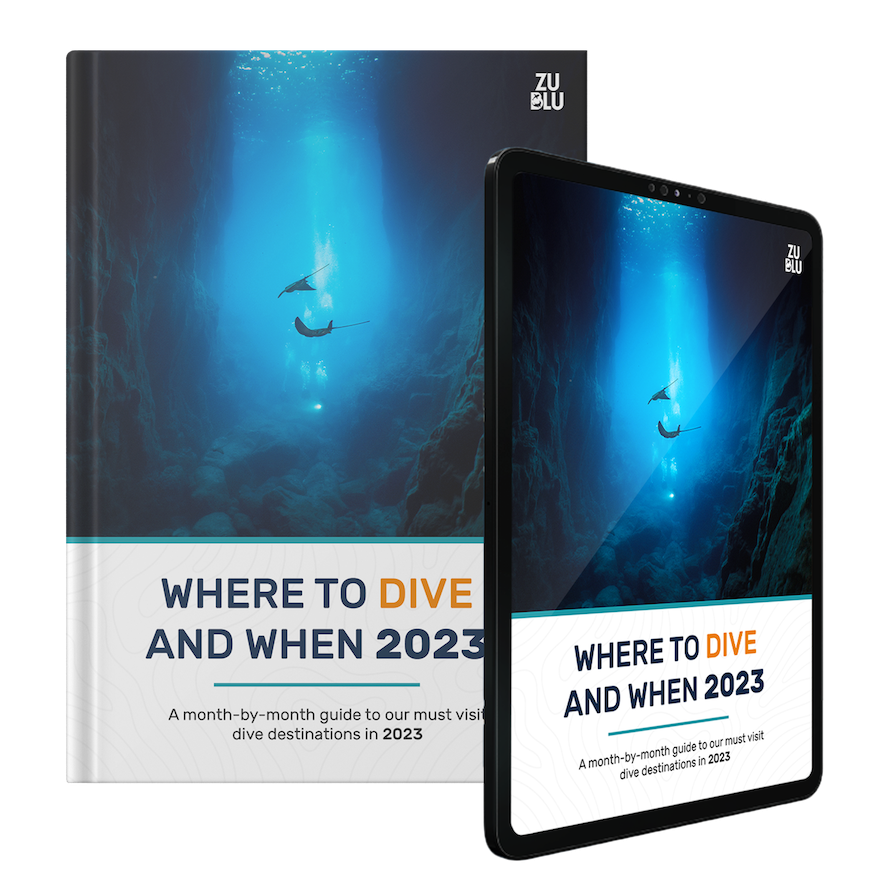 Need some inspiration for your next diving holiday? Download this FREE month-by-month guide to ZuBlu's top diving destinations in 2023.
---