Ready to dive with some of the ocean's most formidable fish? Download ZuBlu's free guide to the top shark species encountered by scuba divers, and get ready for your next shark dive.
With more than 500 species spread throughout every ocean, sharks are some of the planet's most widespread creatures. ZuBlu's guide covers everything from the biggest fish in the sea, to a few truly unique species...
A scuba diver's guide to sharks
At shark-obsessed ZuBlu we can't get enough of these fascinating fish, and believe that seeing a shark of any kind makes for a dive to remember. ZuBlu's free, 50 page guide introduces a few of our favourite shark species, as well as a ton of extra facts to help you impress your dive buddies. And don't worry if you're not already a shark fanatic - this guide will have you in a frenzy in no time.
The guide includes:
Detailed introductions to more than 20 shark species
Evolution and taxonomy
Anatomy and physiology
Ecology and distribution
Threats to sharks
An introduction to the Hammerhead Triangle
Strange shark species highlights
And more...
Download the comprehensive guide for free and discover everything a diver should know about sharks.
---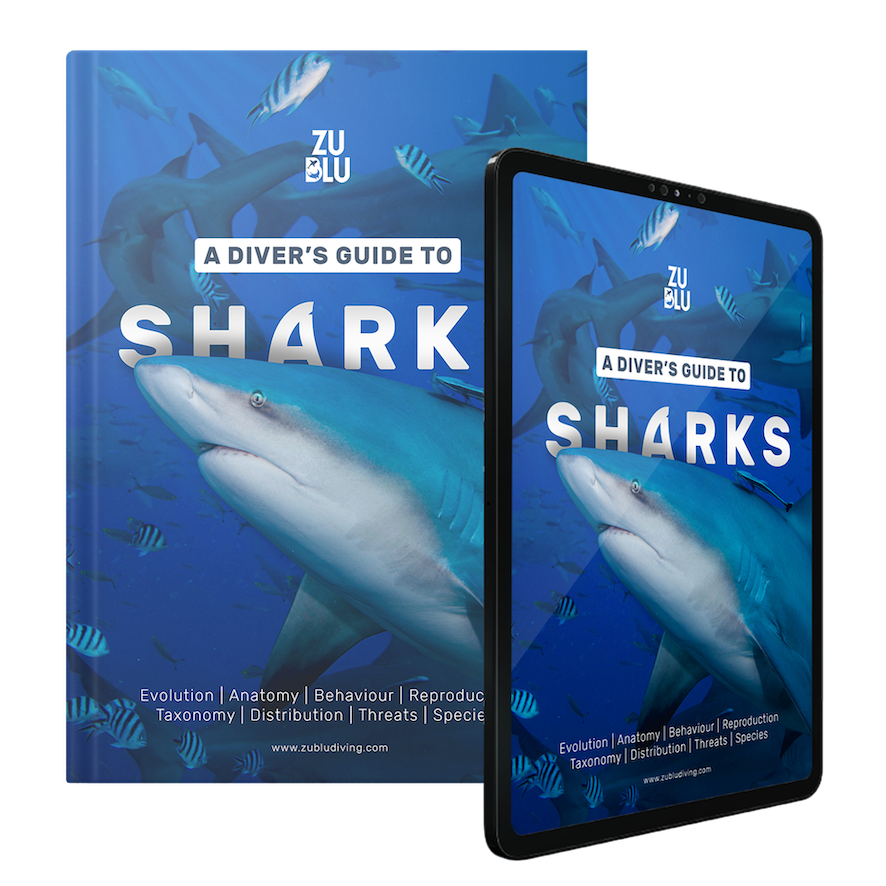 Everything you need to know about these wonderful creatures in a FREE 50 page guide. Read online or download today!
---
---
Join the ZuBlu community to receive the latest insights and unmissable adventures
Don't worry, we'll only send you really good stuff - and we never share your details
---