Senja
Romantic, stylish phinisi offering exclusive charter adventures exploring Indonesia's hidden gems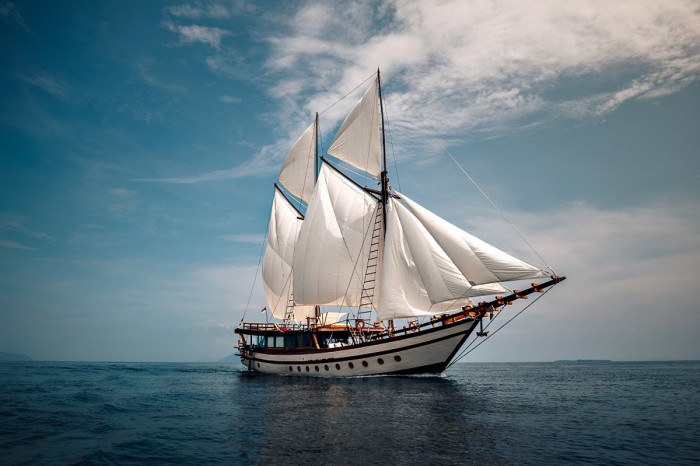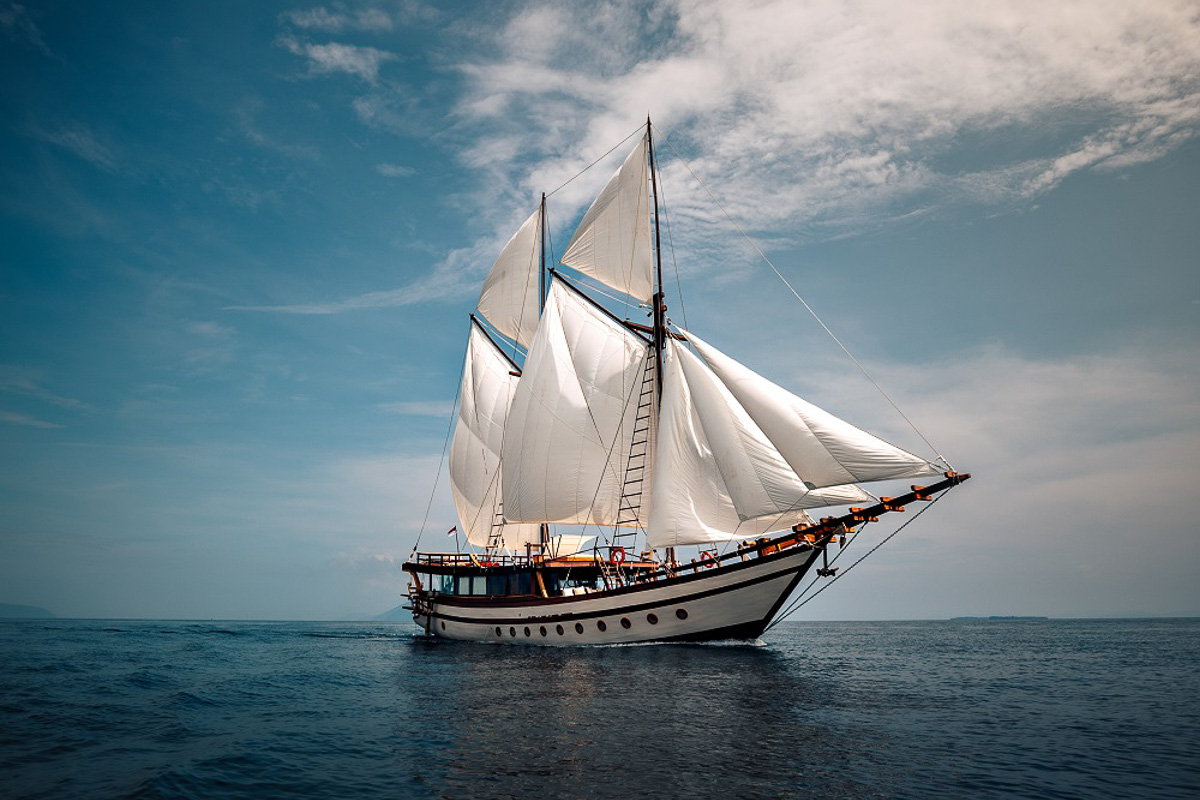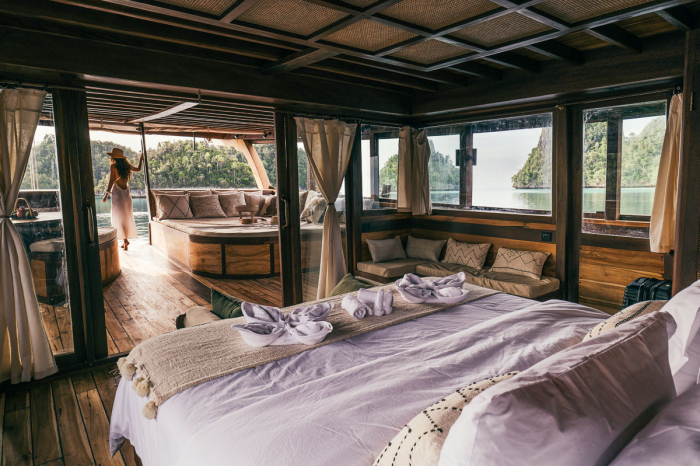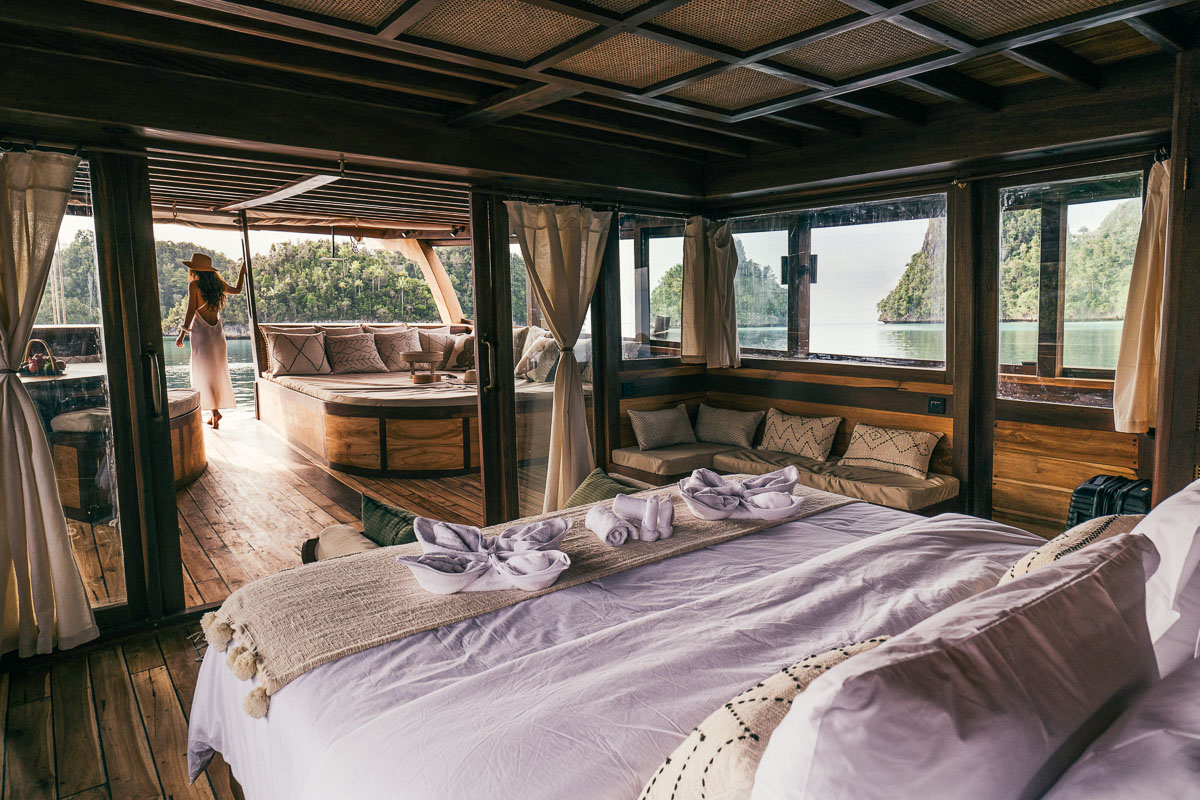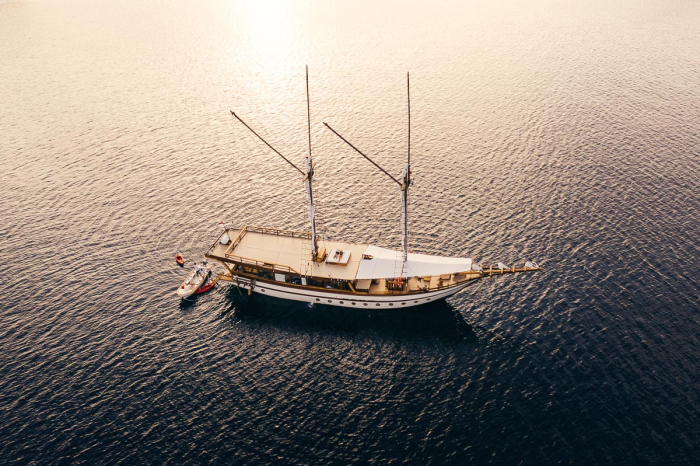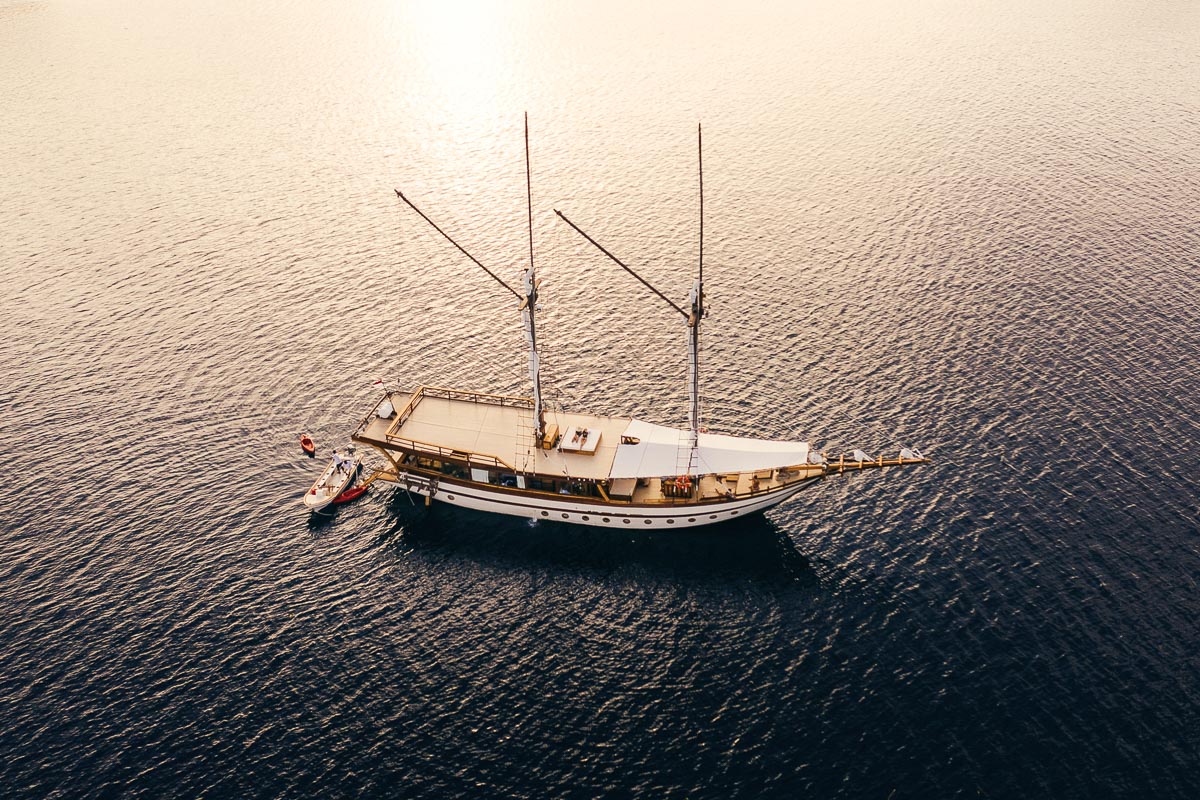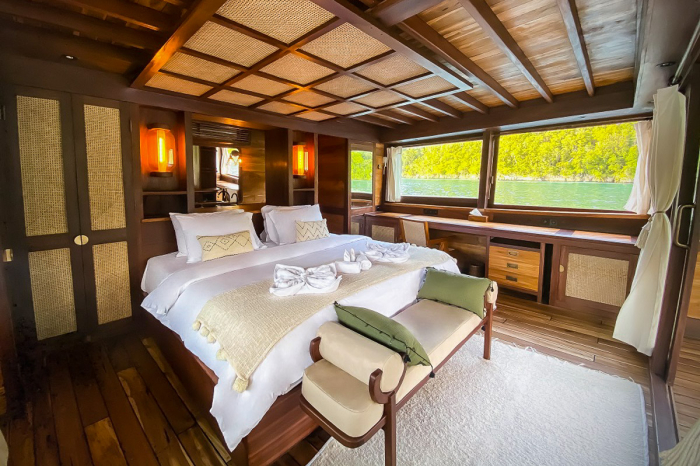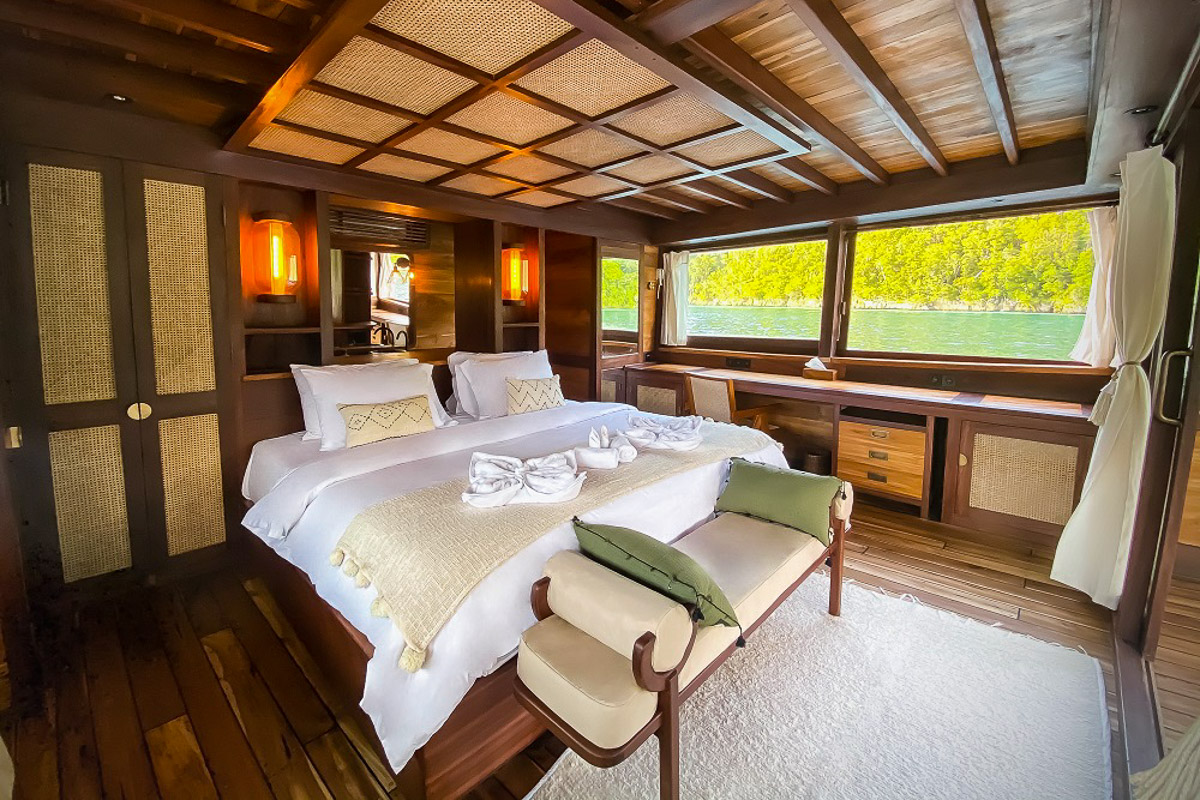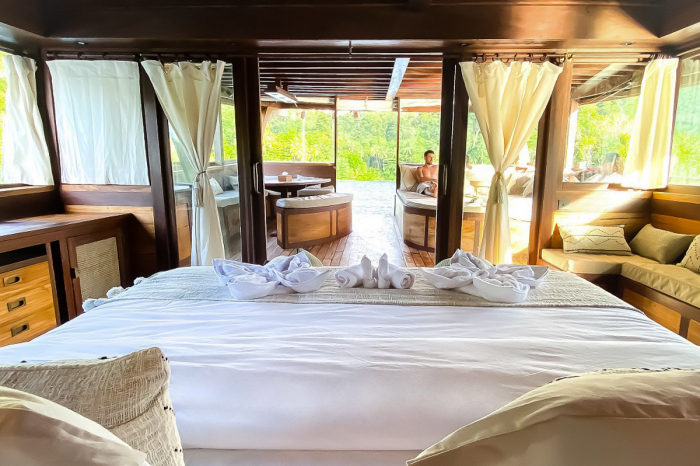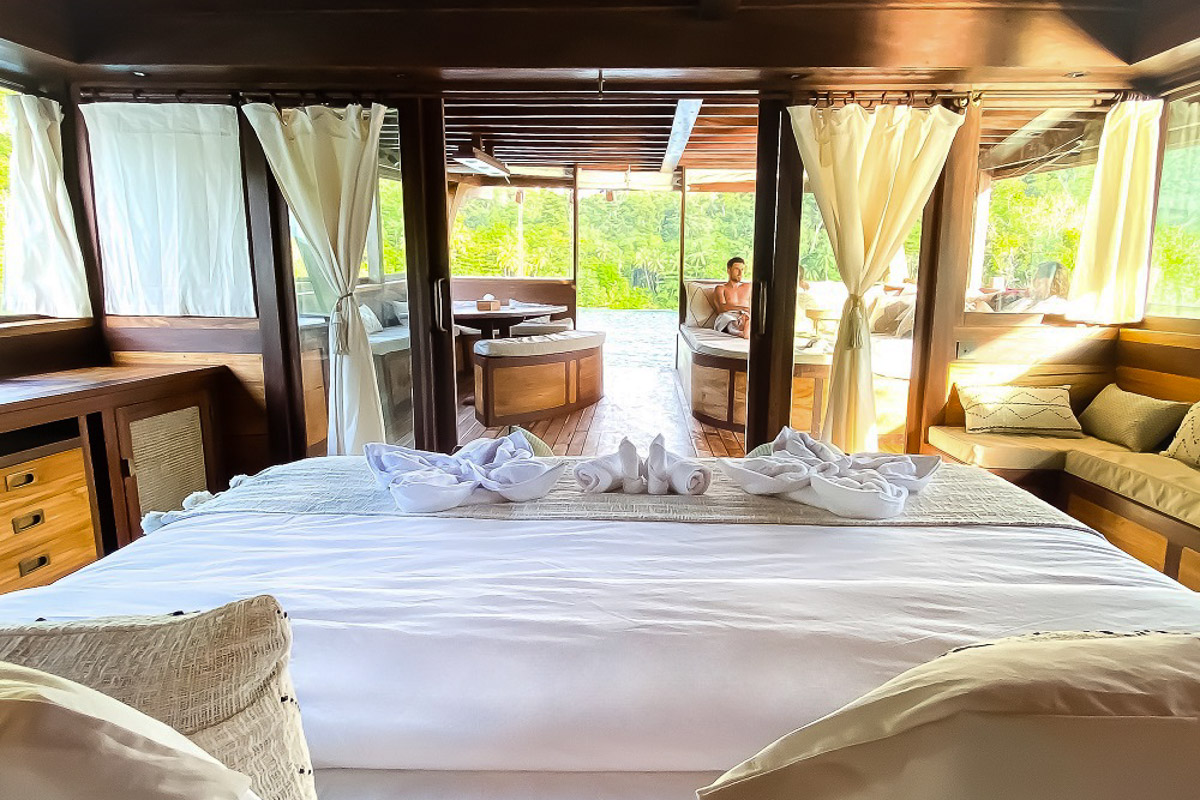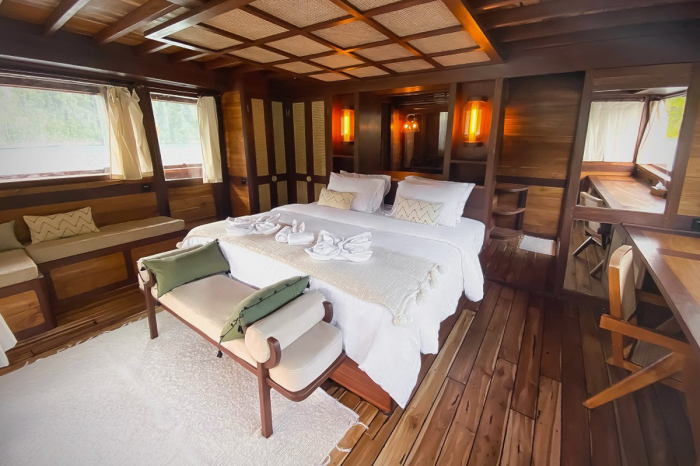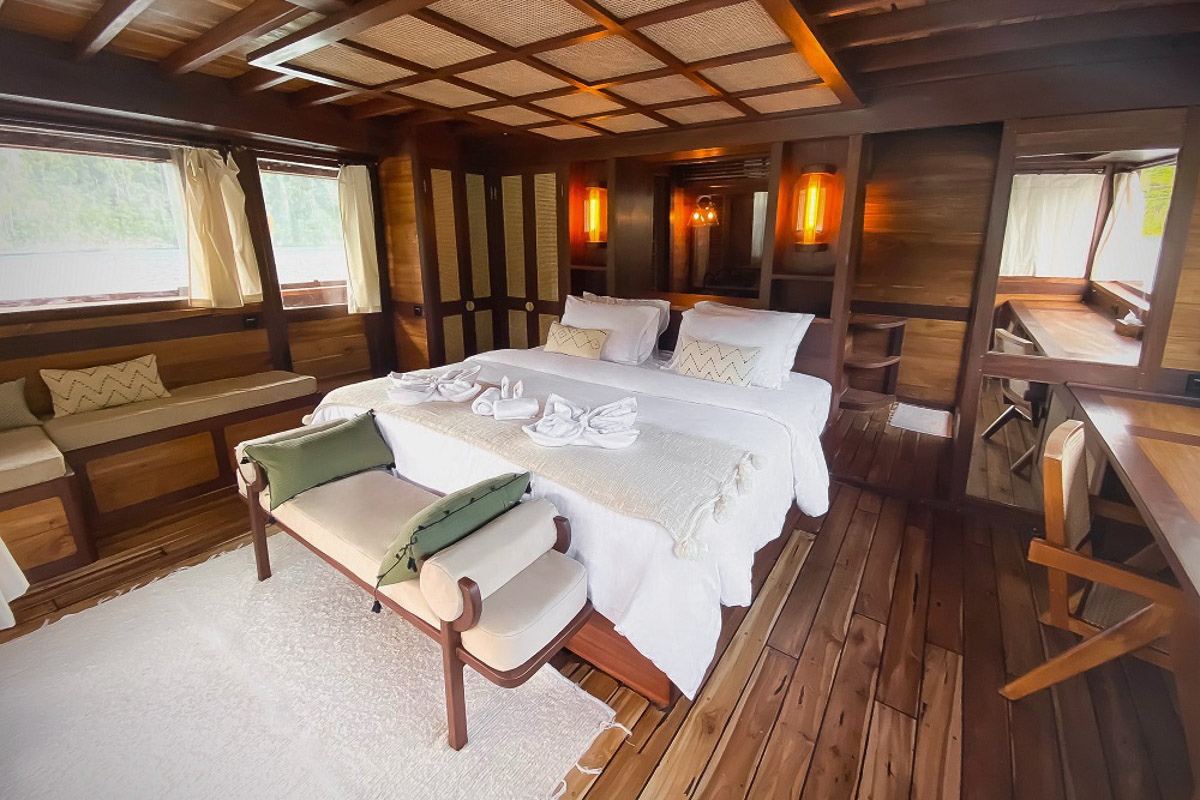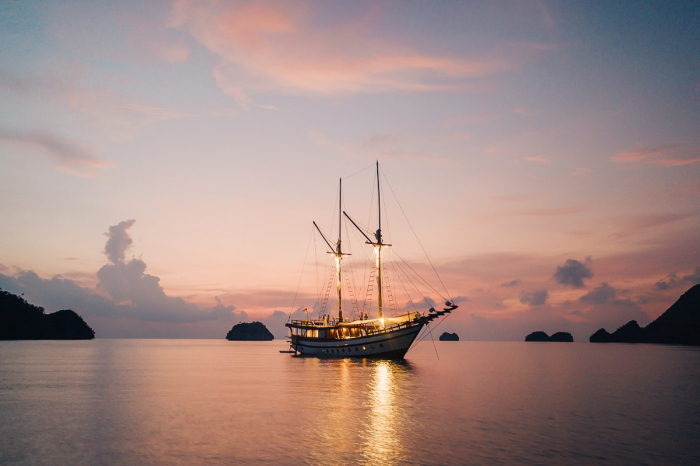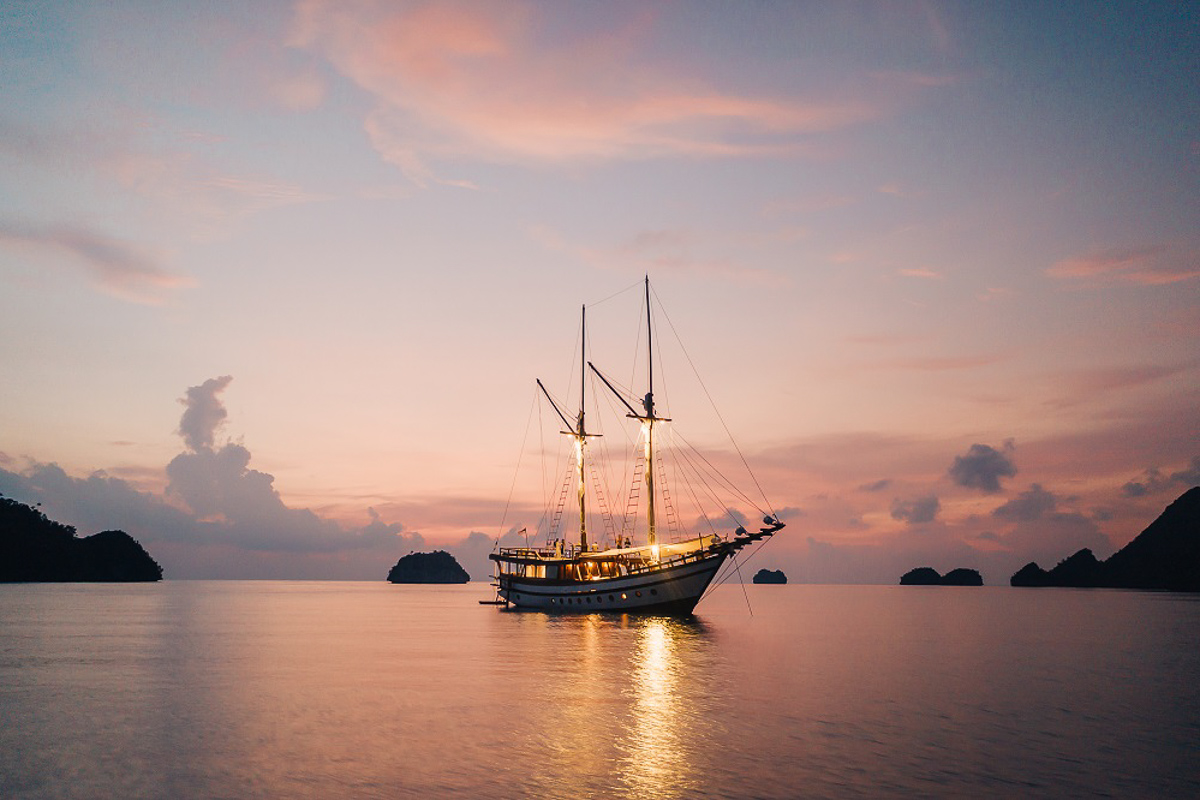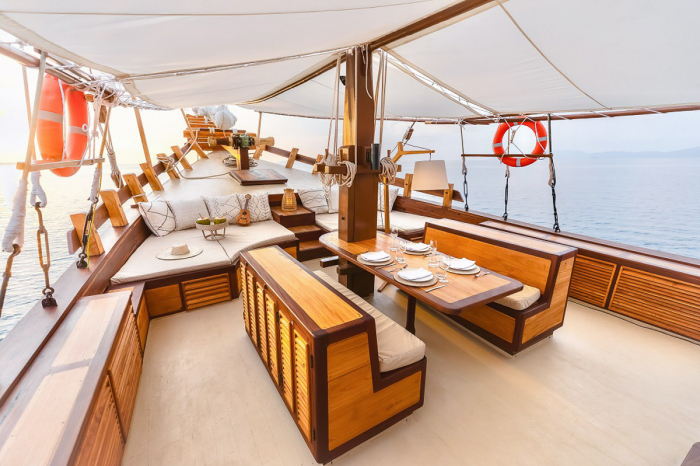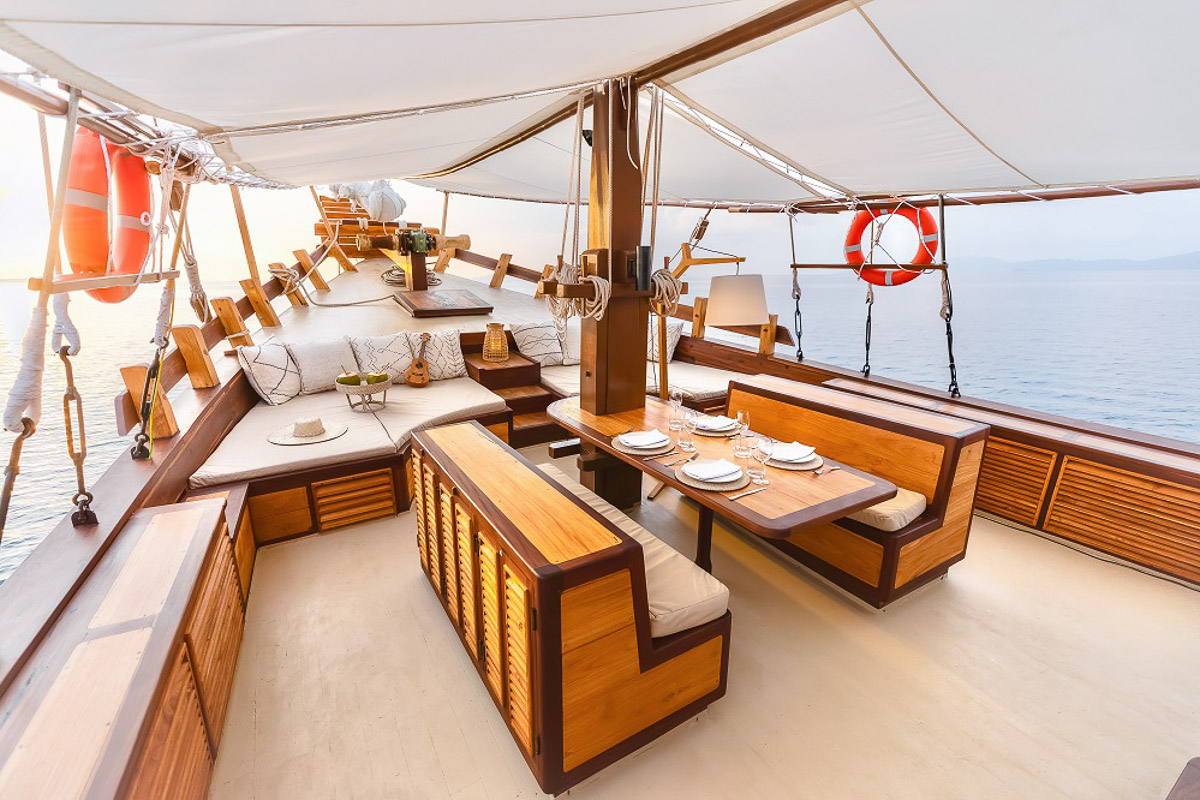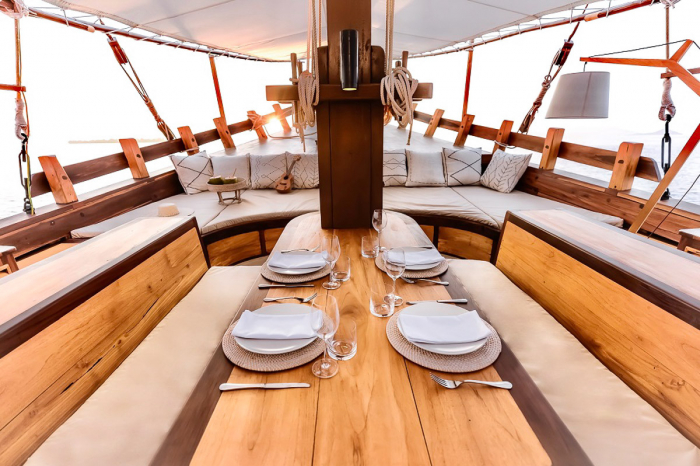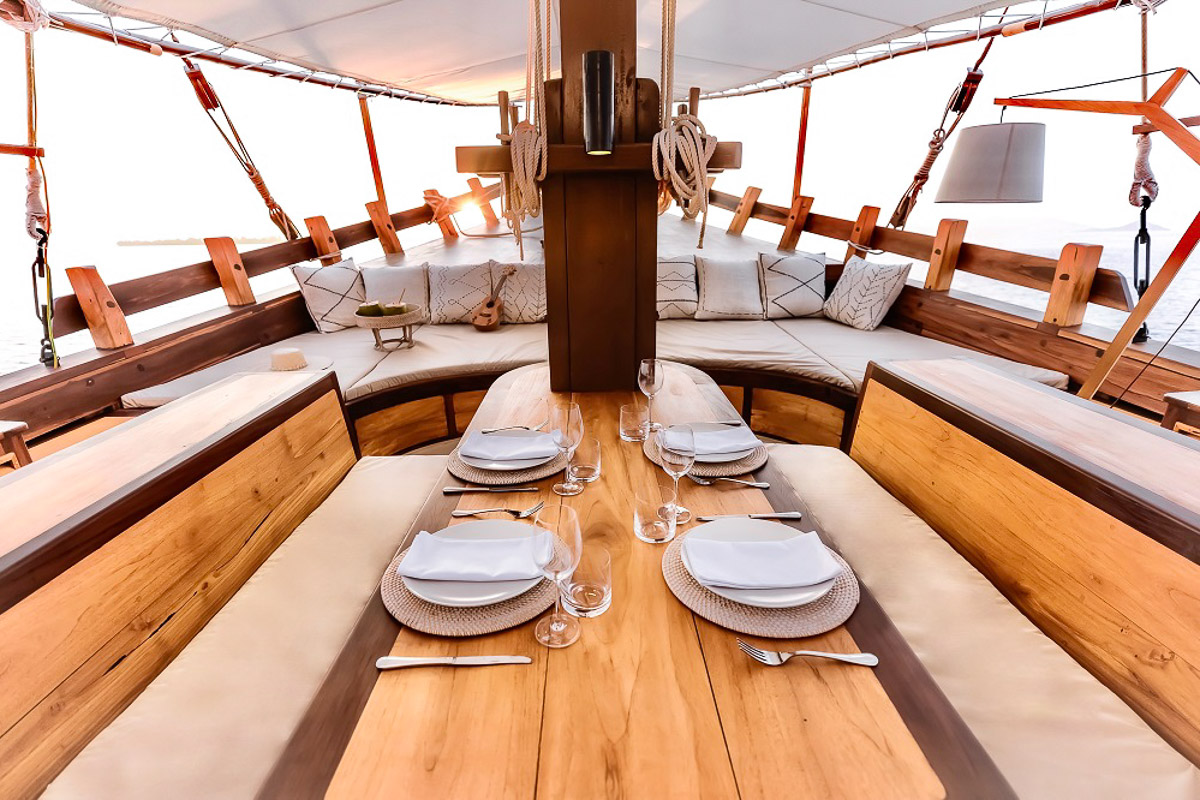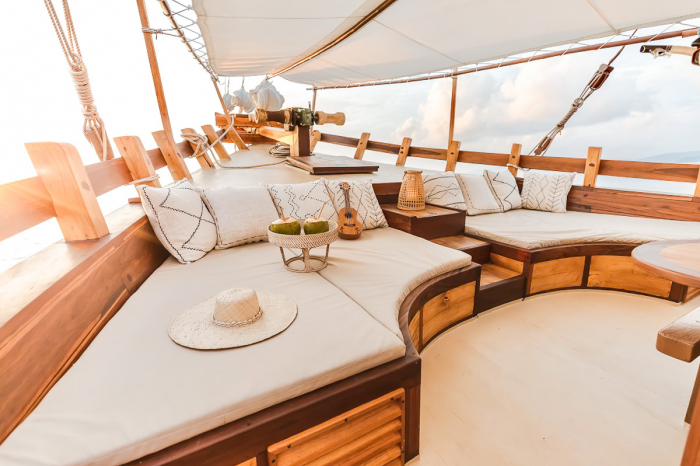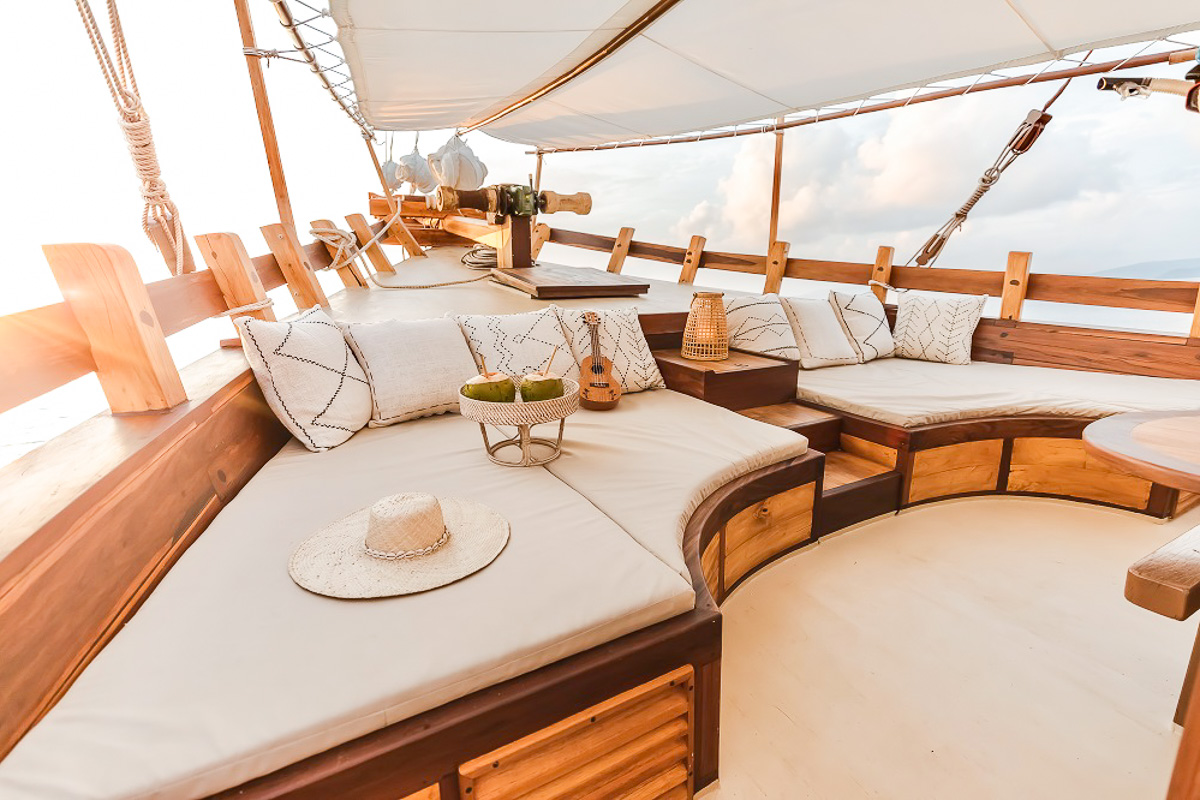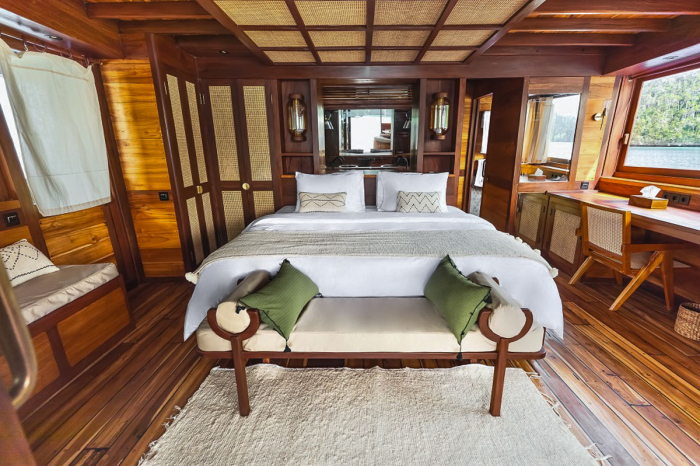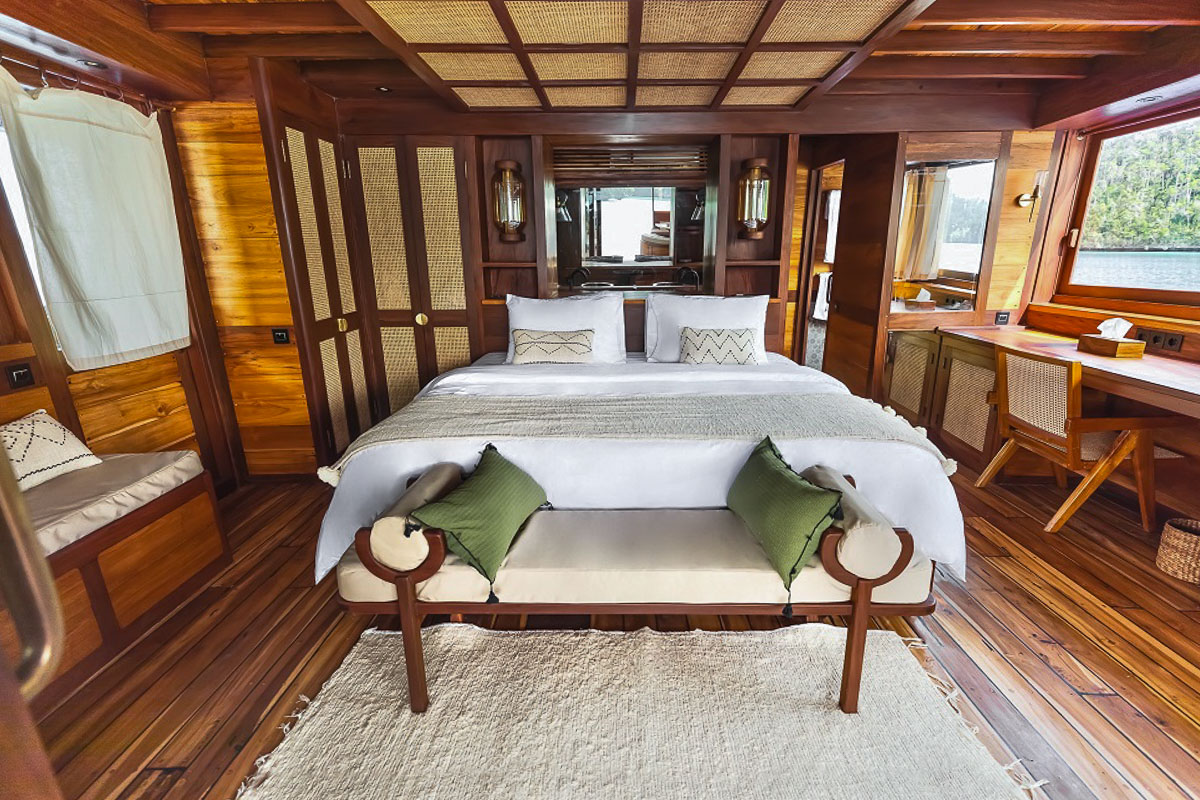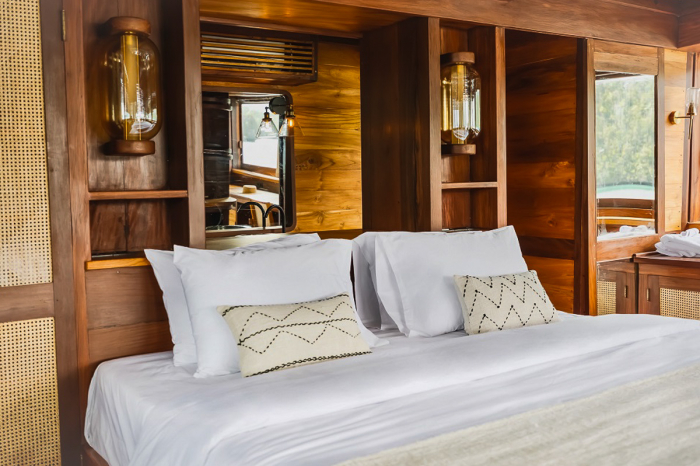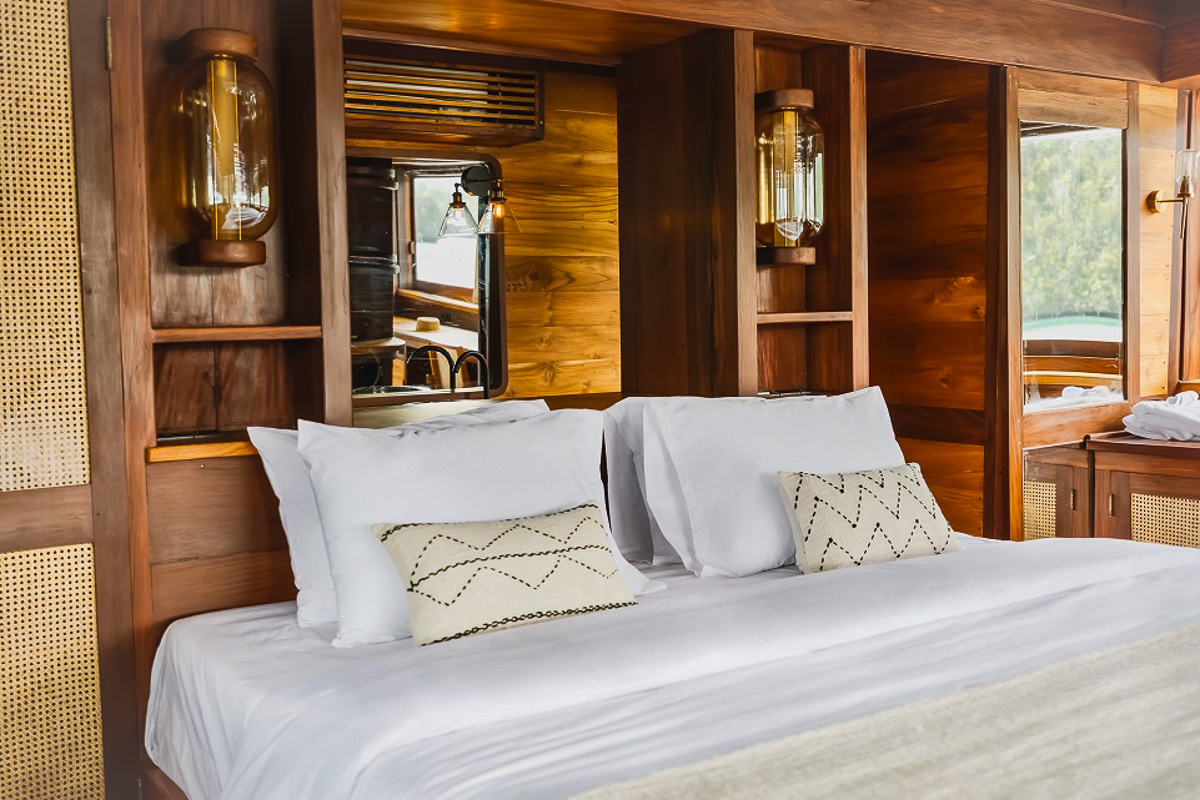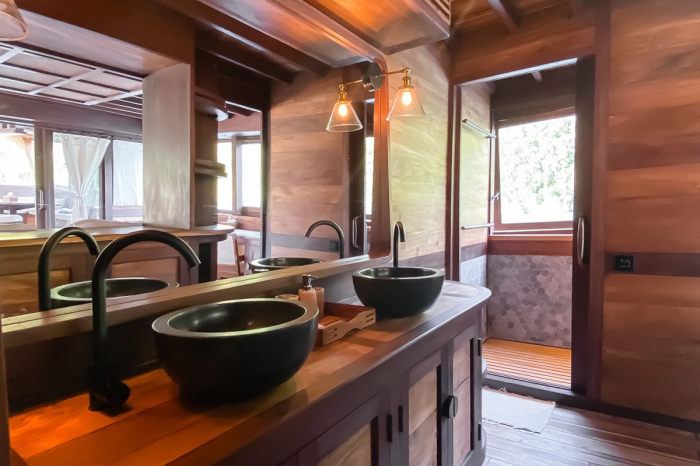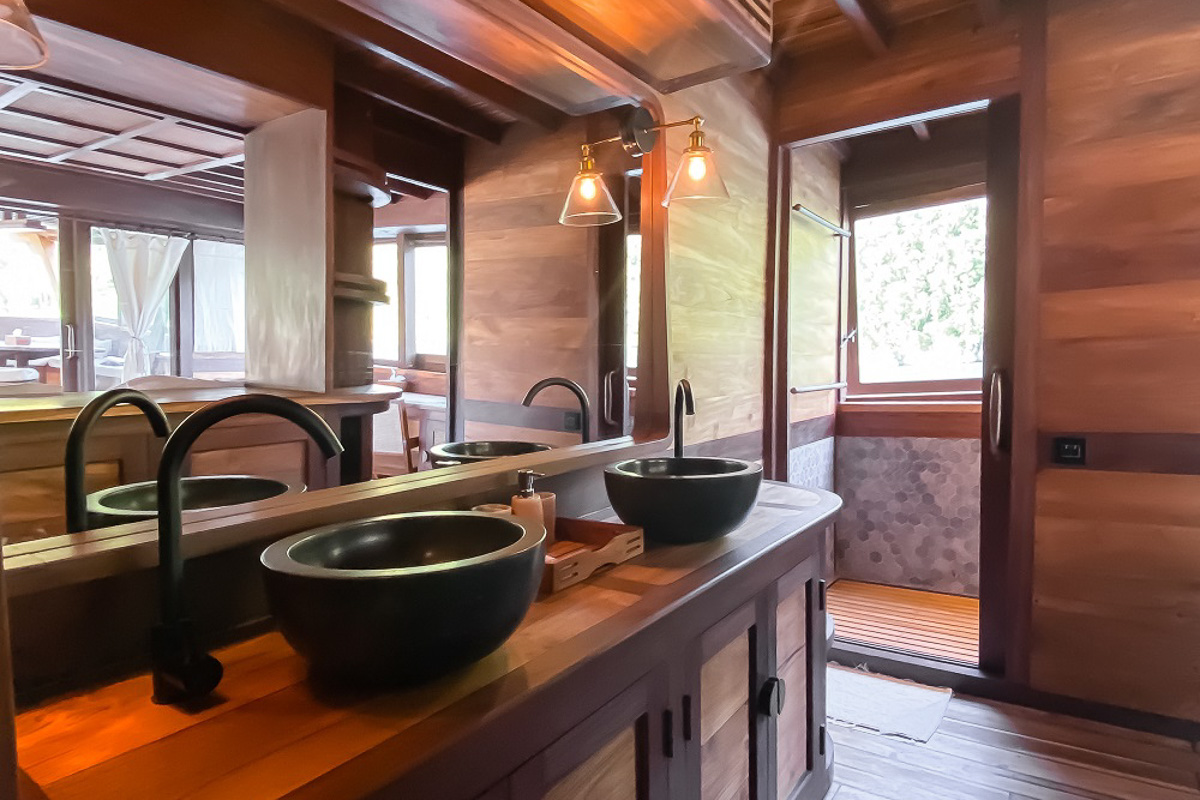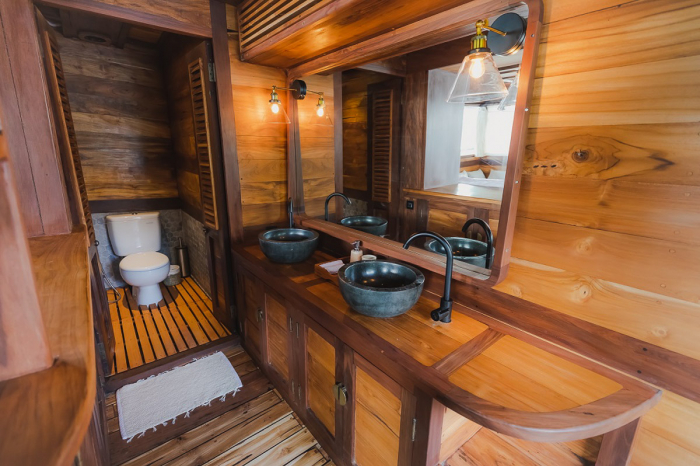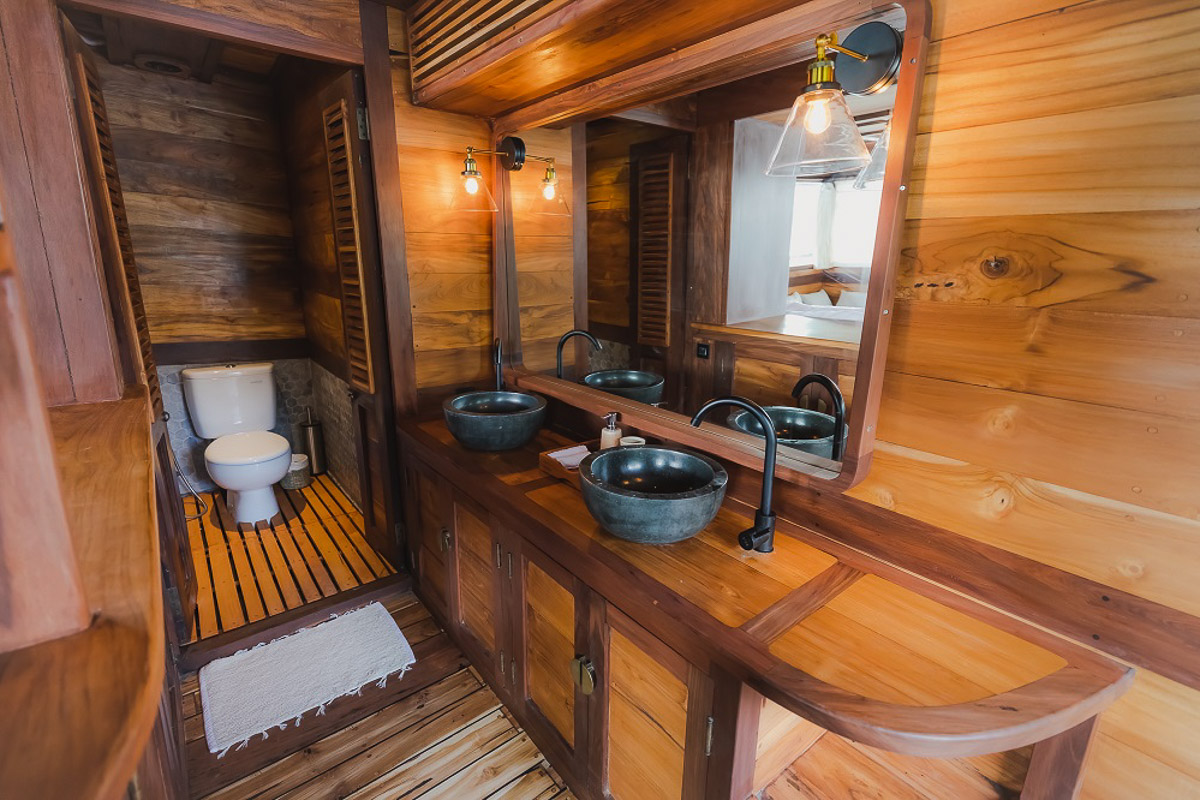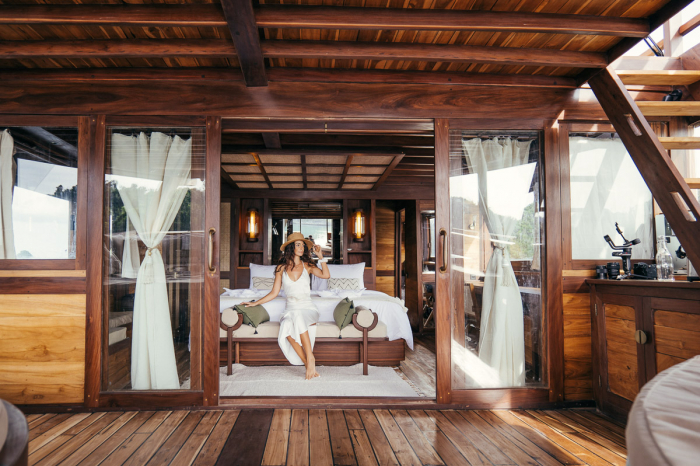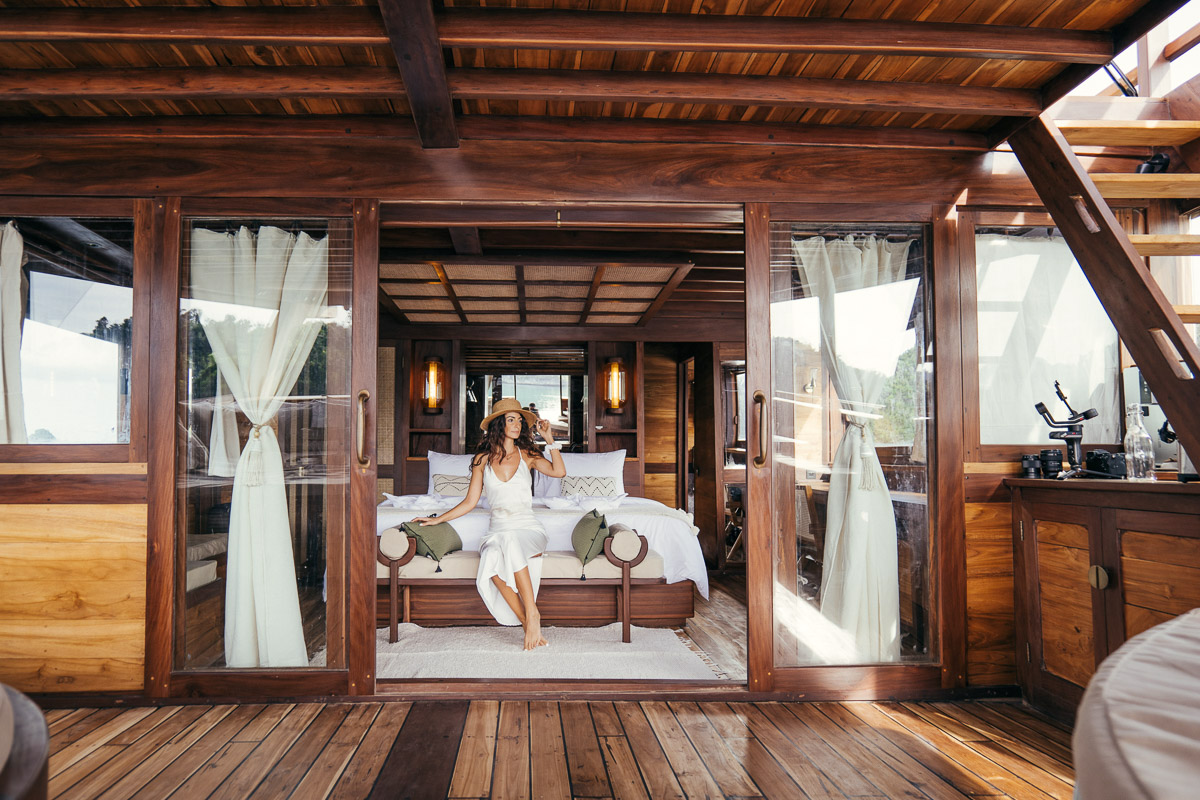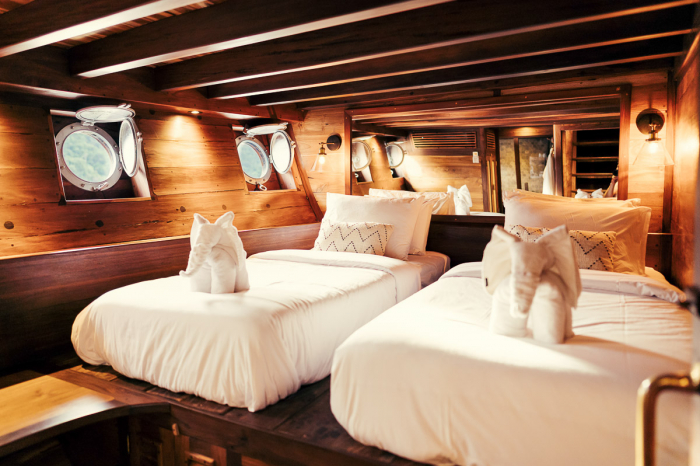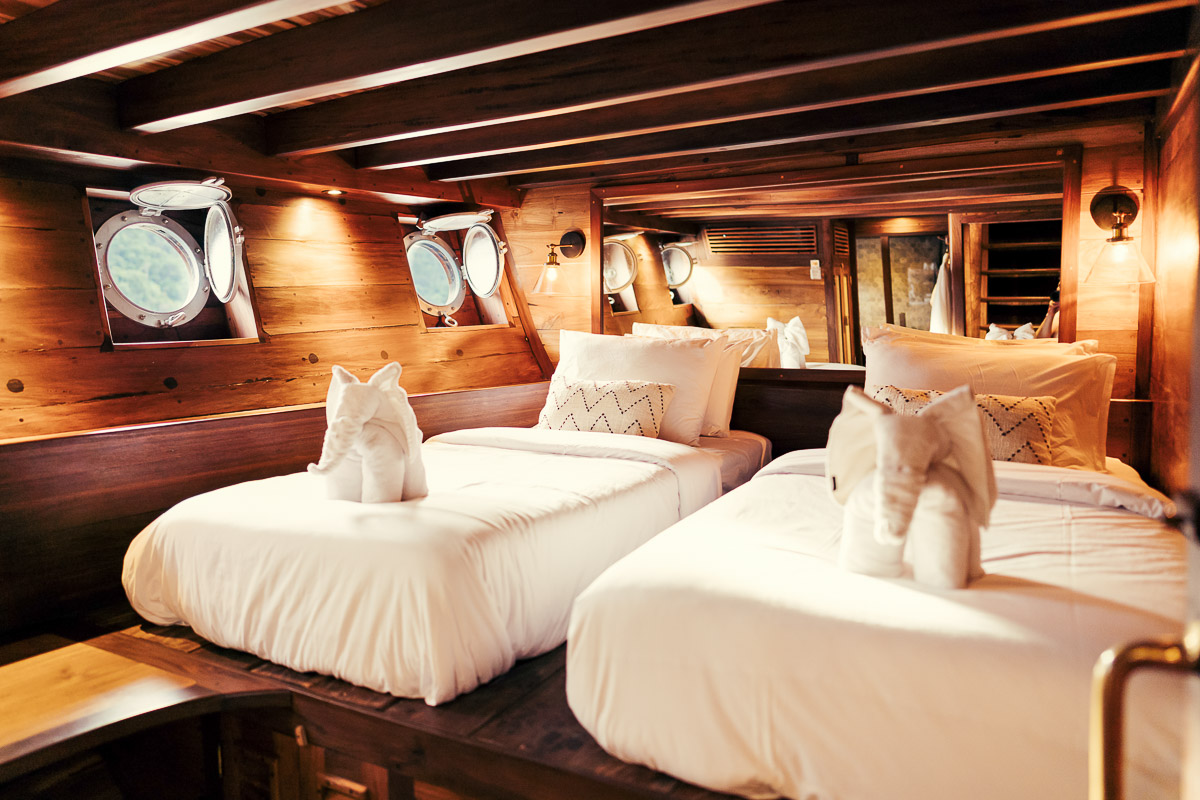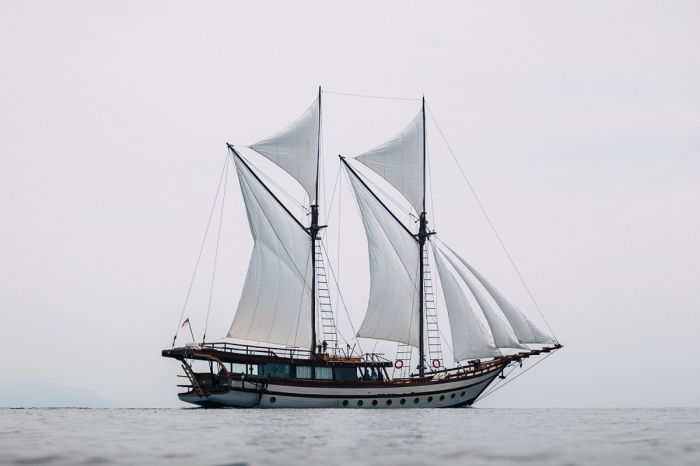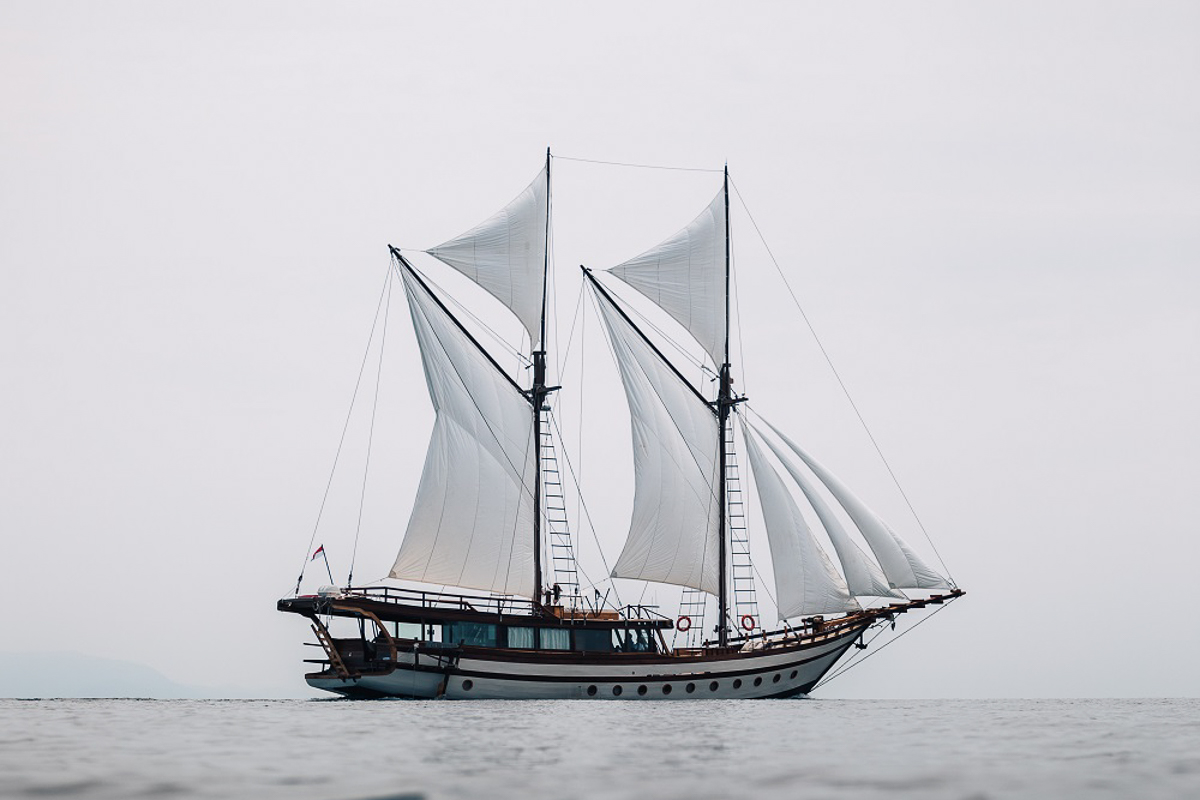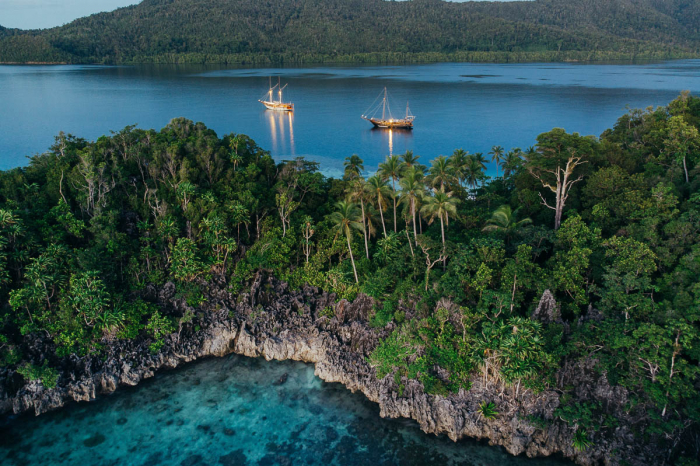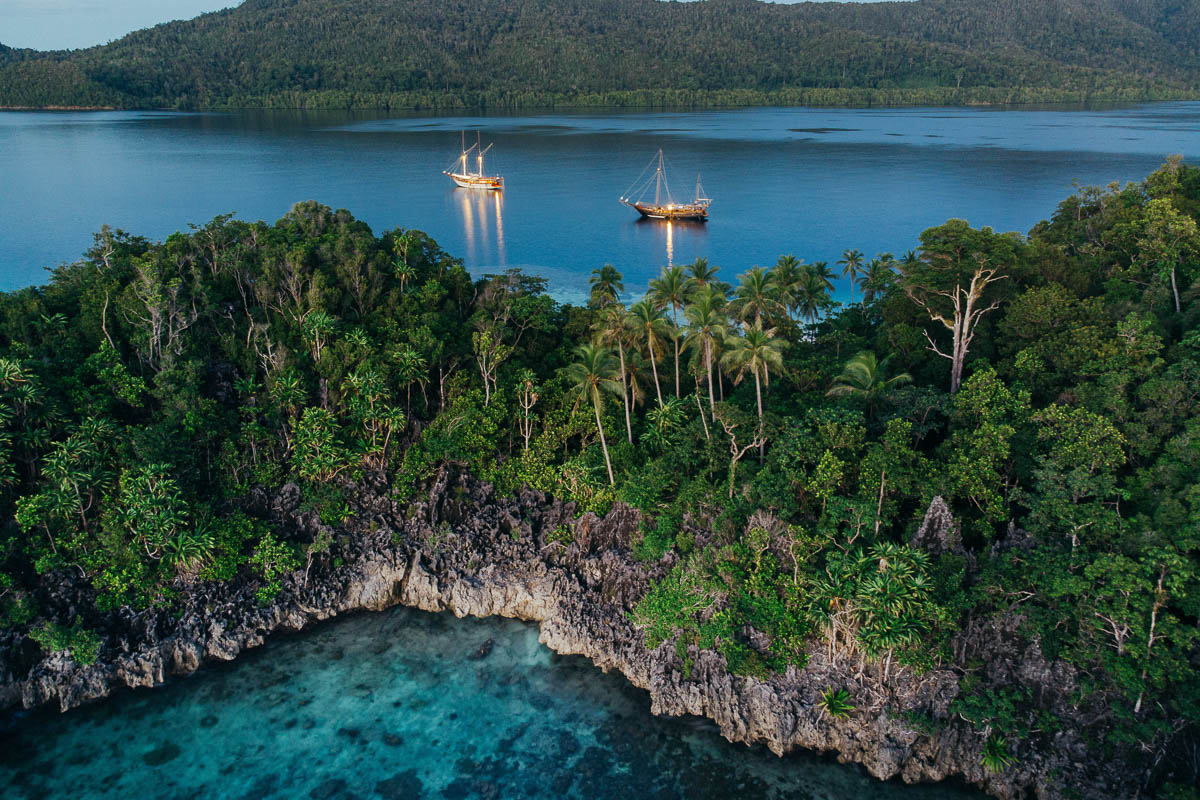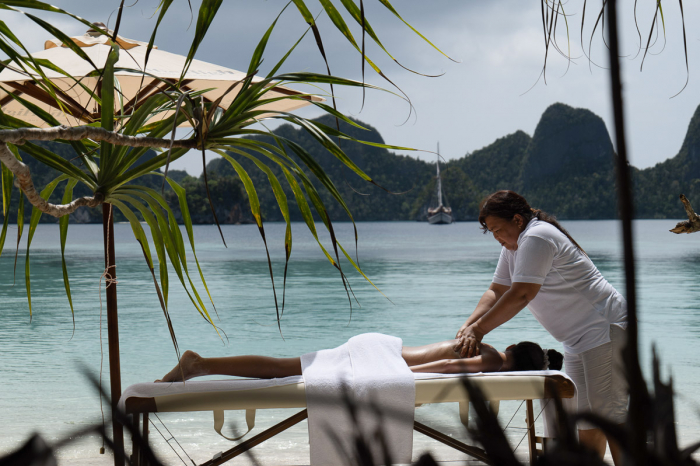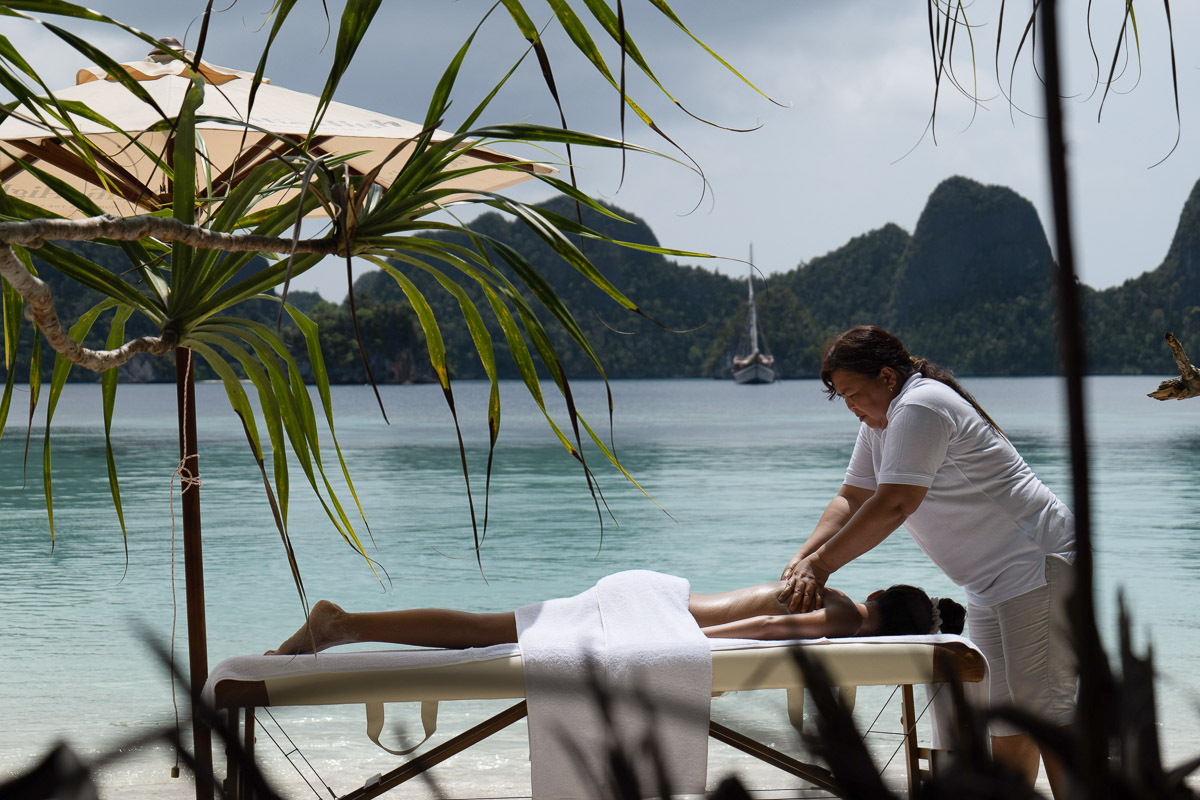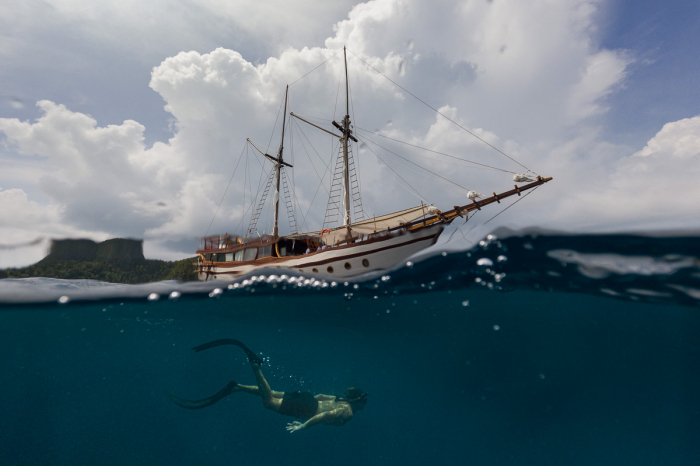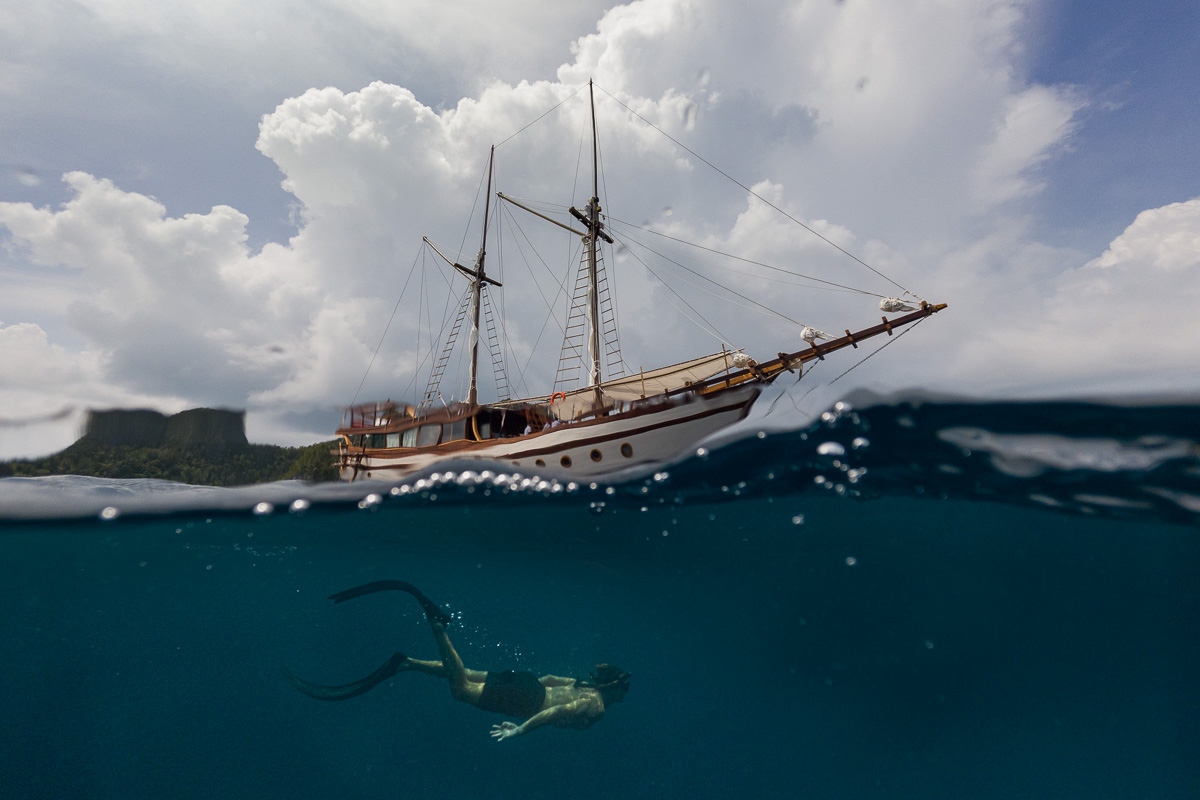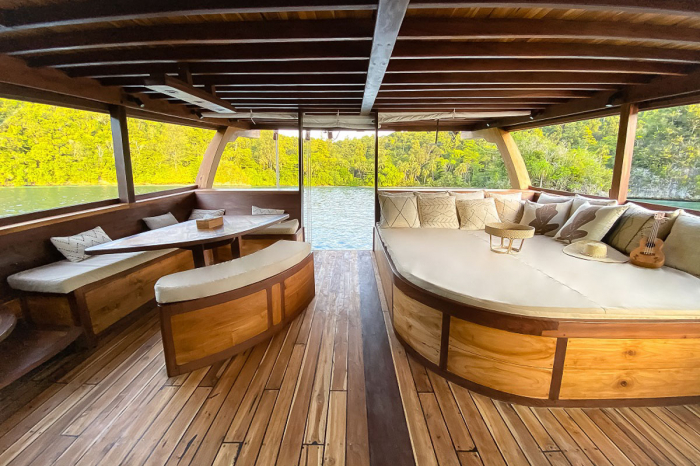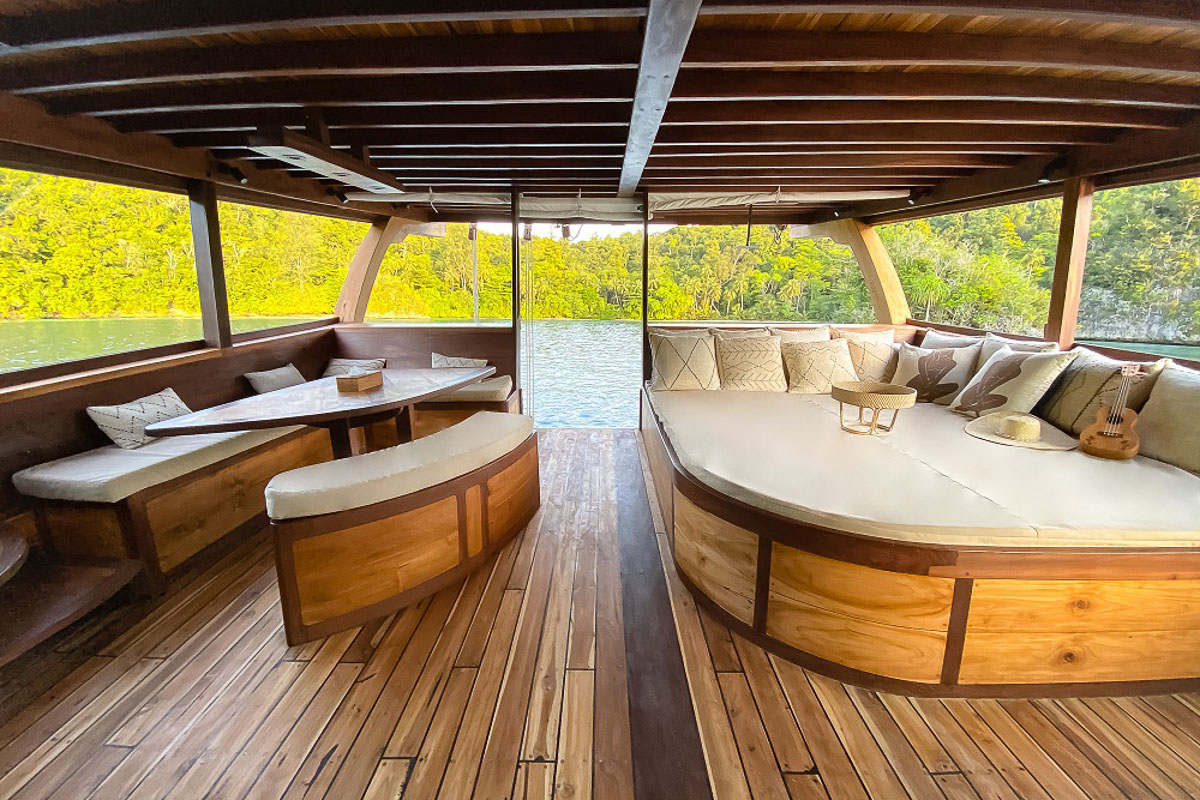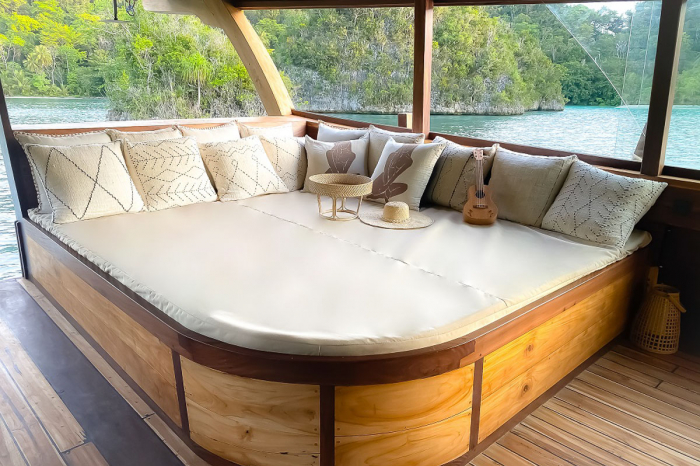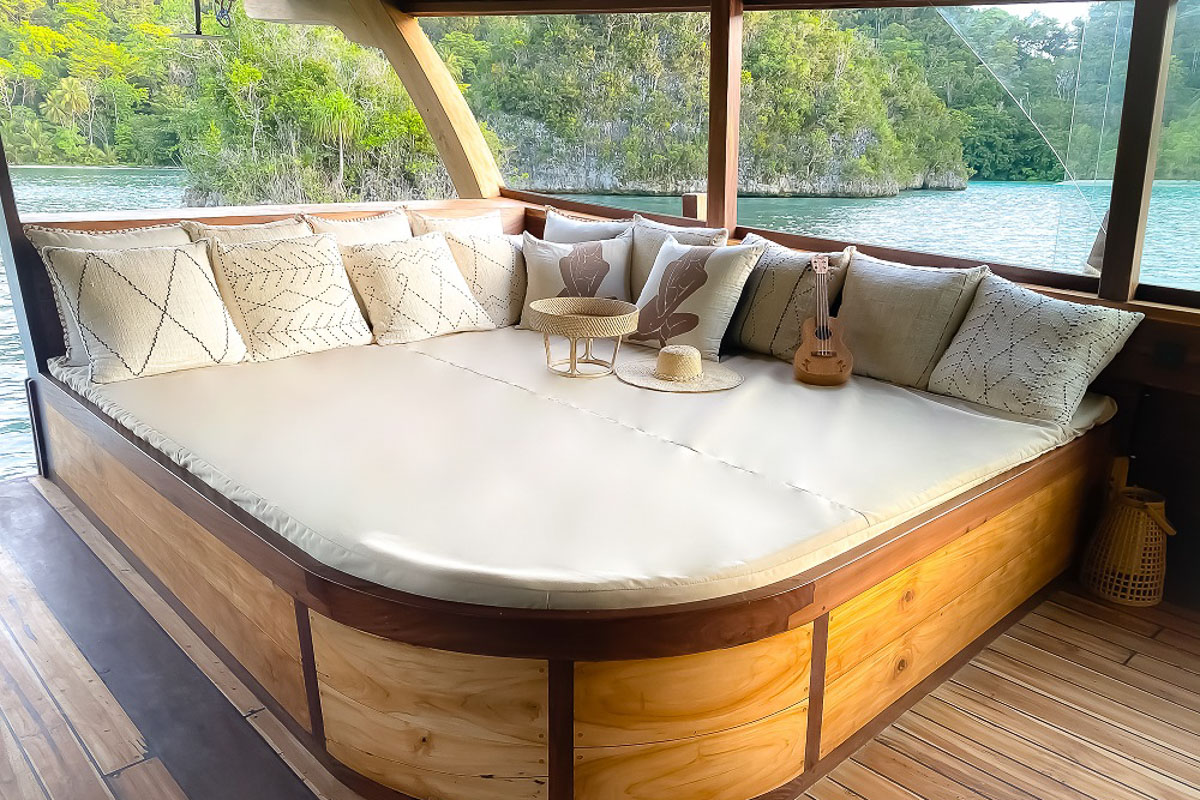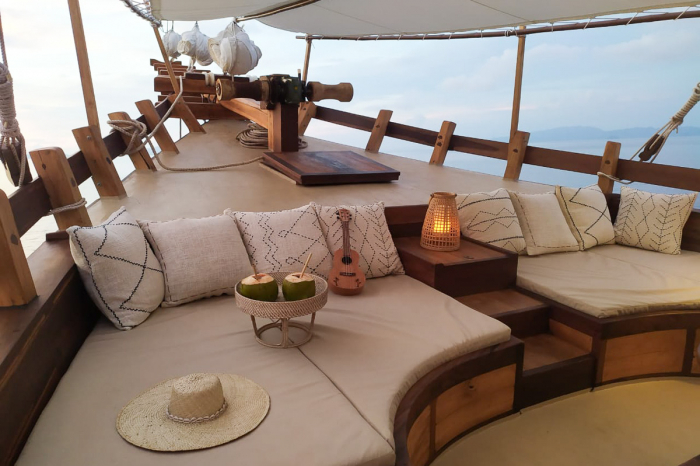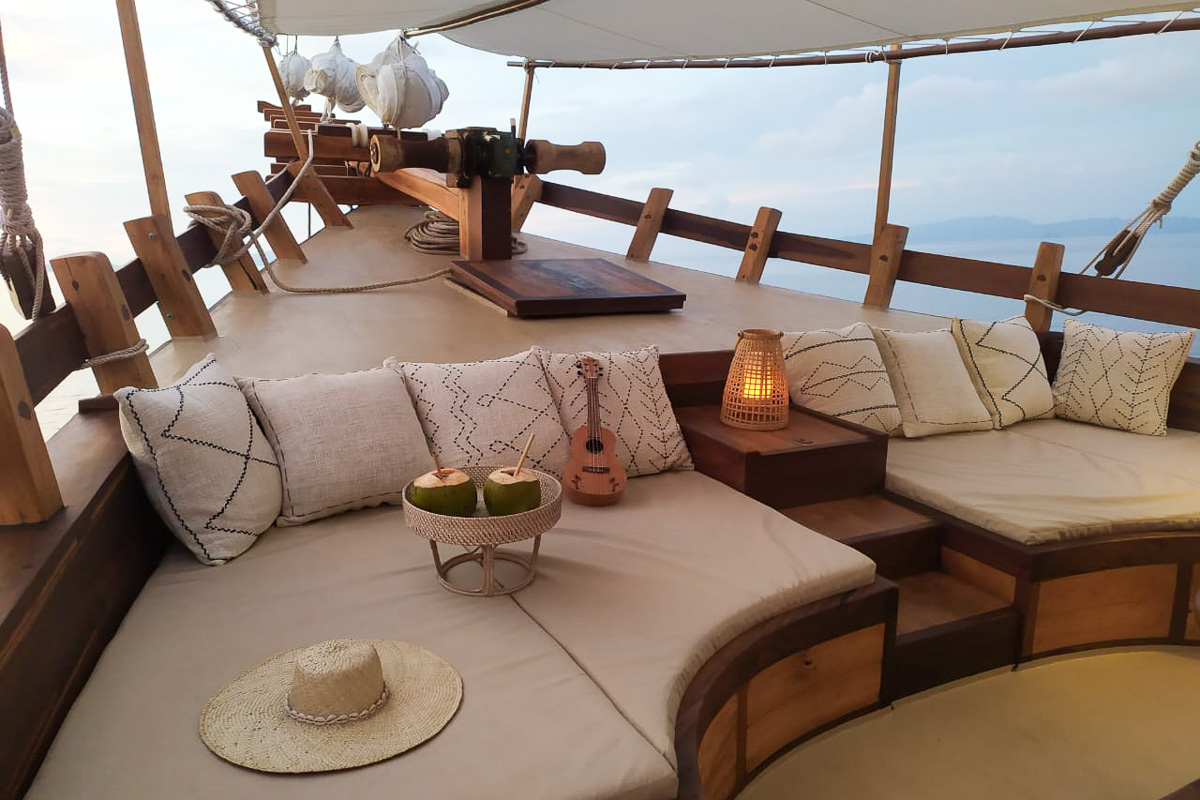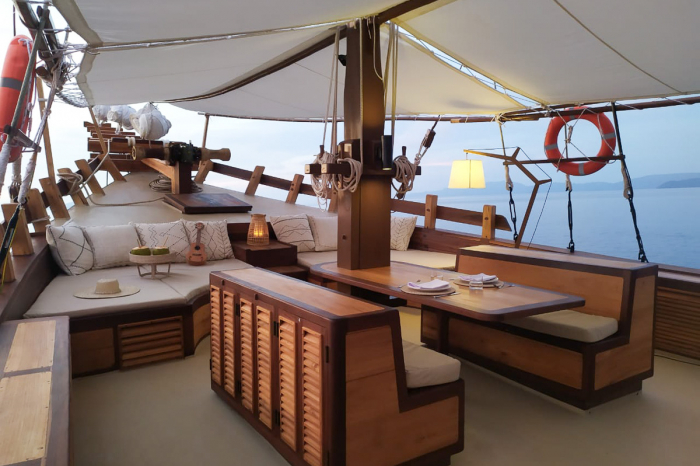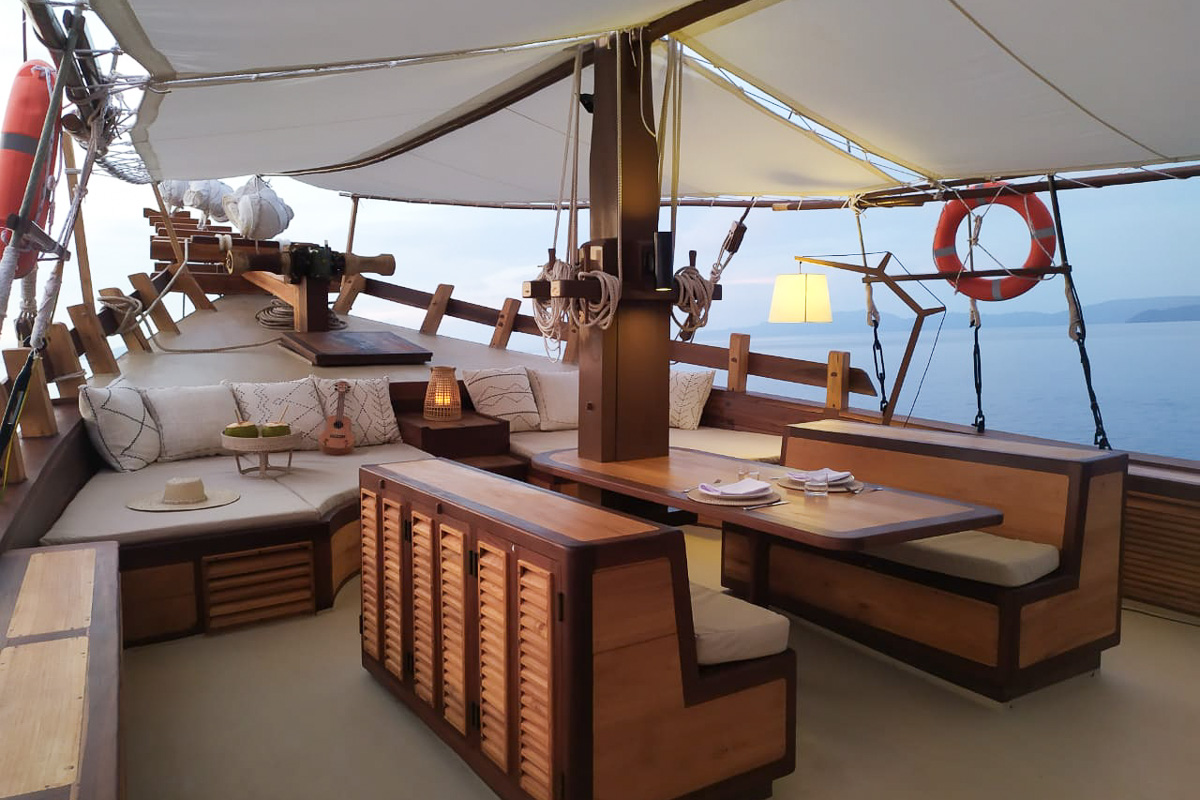 Overview
Exceptional standards of service with up to four staff per guest
Beautiful blend of traditional design and contemporary style
Watersports for everyone, from kayaking to freediving, snorkelling and scuba
Relax in an exclusive master suite, complete with stunning wood details and private terrace
Launched in 2021, Senja is a 31-metre phinisi that combines a contemporary aesthetic with traditional design - perfect for romance, intimacy and blissful relaxation. With just one spacious master cabin, and a crew of nine highly-trained staff on-hand to make every moment magical, Senja is an ocean-going oasis. Whilst on board your exclusive Indonesian charter, enjoy romantic al-fresco dining and relax with evening film projections or on-demand spa services. And, explore serene seascapes and diverse underwater environments with an array of watersports and scuba diving facilities.
---
Itineraries
Your travel concierge will help to personalise any of the itineraries below.
Cabins
---
About
This traditionally-built two-mast phinisi has been designed for romantic private charters in the Indonesian Archipelago. The vessel's single master cabin, occupying most of the main deck, offers the height of exclusivity, while the team of dedicated staff are on hand to satisfy your every need. Despite its traditional construction, Senja holds its own amongst some of the most modern and luxurious yachts boasting beautiful warm, contrasting wooden tones and modern interior stylings. Suffice to say, when you step on board Senja, you're not just embarking on another cruise - you're setting sail towards a personal experience to be cherished for years to come.
Pacific High was founded in 2018 with one purpose in mind - to share the owners' passion for sea travel. Drawing on a wealth of creativity and seafaring expertise, and working with an ever-growing team of expert marine carpenters, architects and engineers, Pacific High set out to create a fleet of exceptional charter yachts that go beyond superficial luxury. From concept and design, to construction, management and onboard services, Pacific High's beautiful phinisis convey luxury to their very core, and are building a reputation amongst the best in Indonesia for delivering unparalleled liveaboard experiences.
Onboard Senja
Senja's spacious master cabin takes pride of place on this 31-metre phinisi's main deck, and features sumptuous wooden details and its own private terrace with daybed. Upstairs on the sun deck, enjoy stunning 360° views of the ocean, or drift off into another world under the starlit sky. Towards the bow, guests will find a stylish al-fresco dining area and cosy cushioned bench seating, providing the perfect atmosphere for an intimate evening on the waves. And, for guests travelling with family, friends, or staff, an extra cabin can be found on the lower deck.
Diving and activities
From your favorite breakfast in the morning with freshly pressed fruit juices, to romantic candle-light dining in the evening, accompanied by fine wines and elaborate cocktails, everything on this private yacht is designed to exceed expectations. Savour every moment with luxurious details including an espresso machine, ice maker and sound system, and relax into the experience with yoga mats, a movie projector and on-demand massage services. Sea kayaks, stand-up paddleboards and snorkelling and freediving equipment is also available. Plus, this vessel comes with full scuba gear rental and a nitrox compressor for blends of 30-32%. You can even take a scuba course on board.