Majik
Exquisite phinisi delivering luxurious dive safaris in Indonesia with just eight guests on board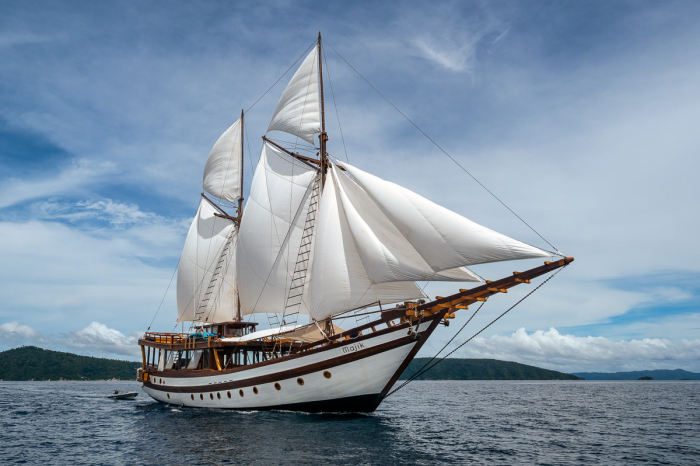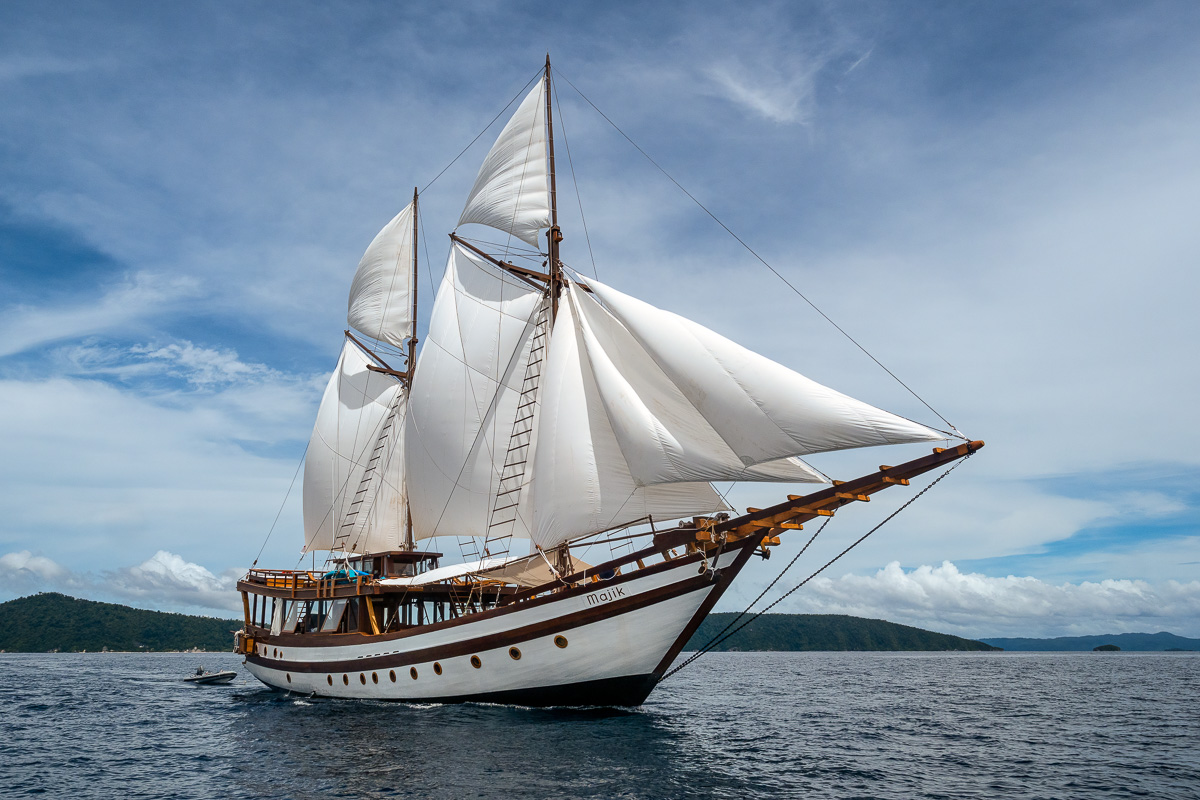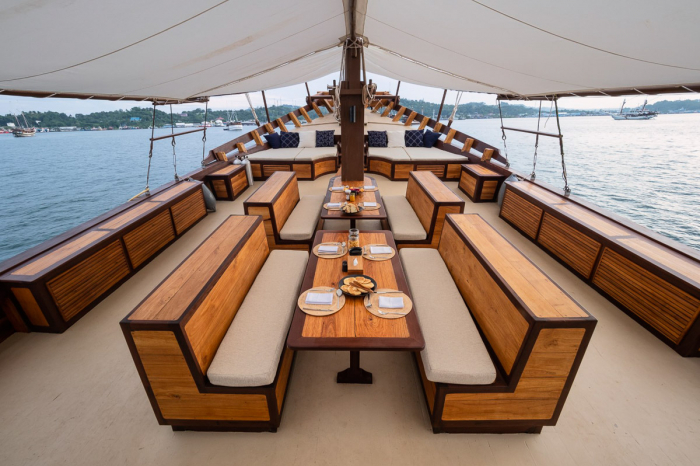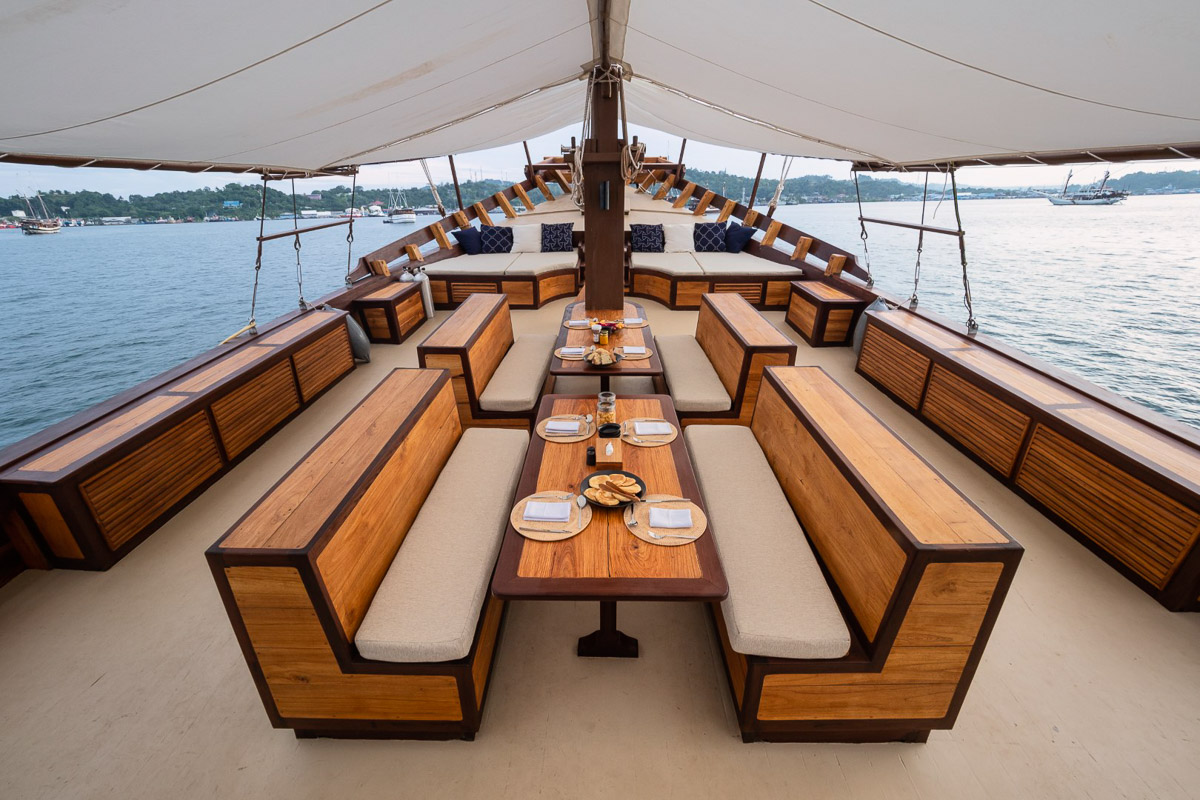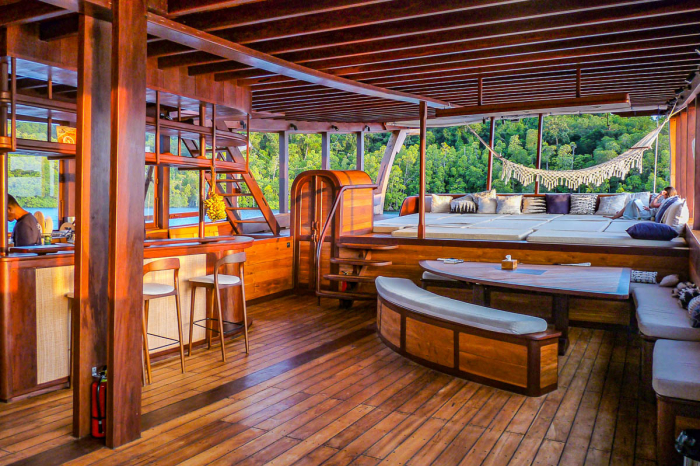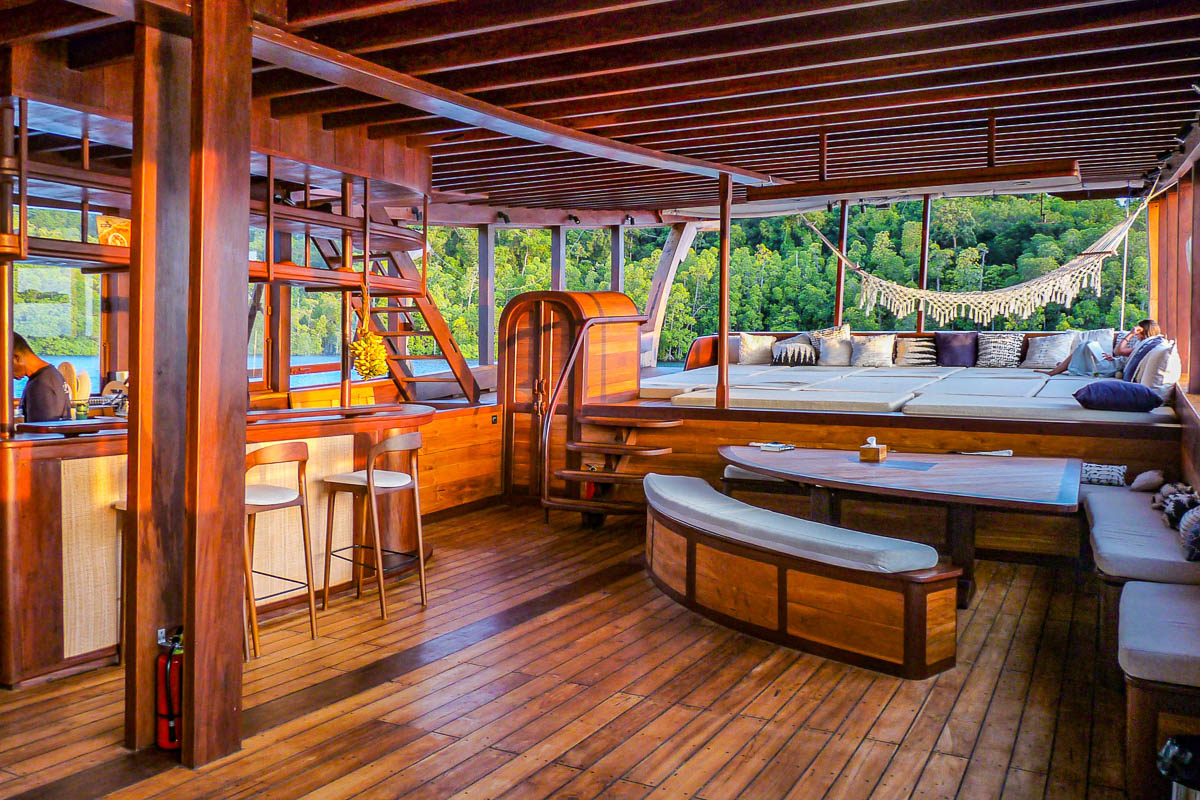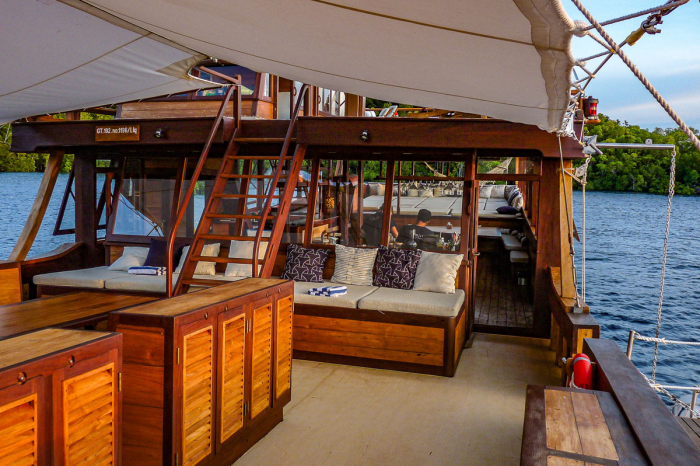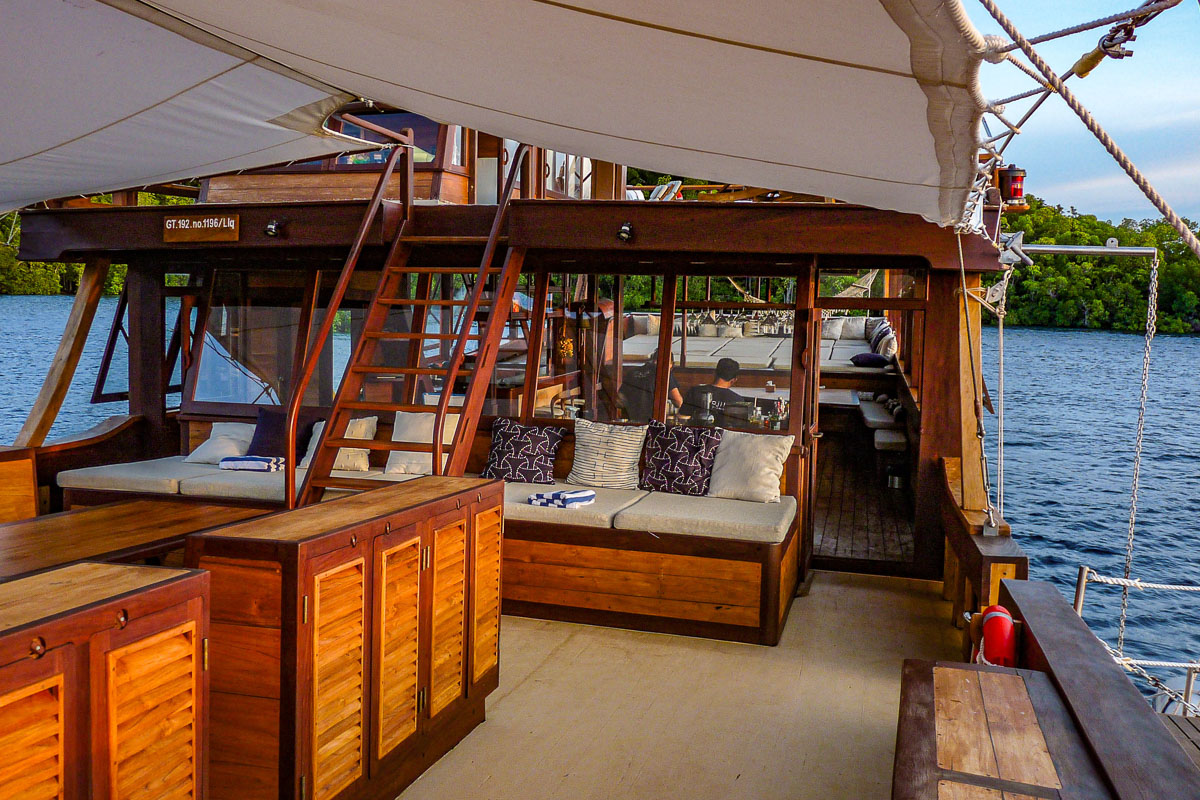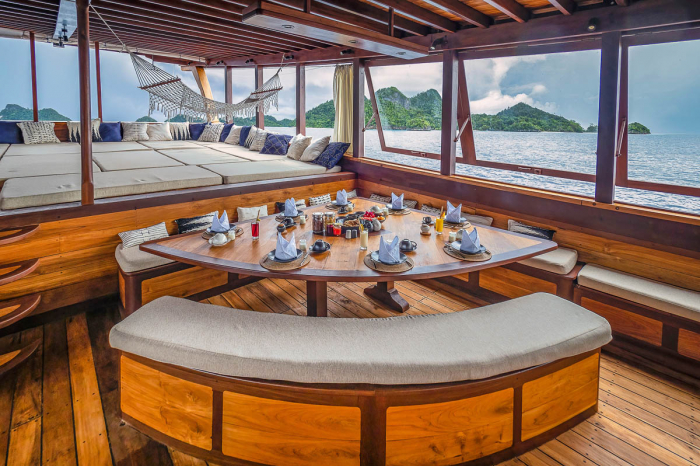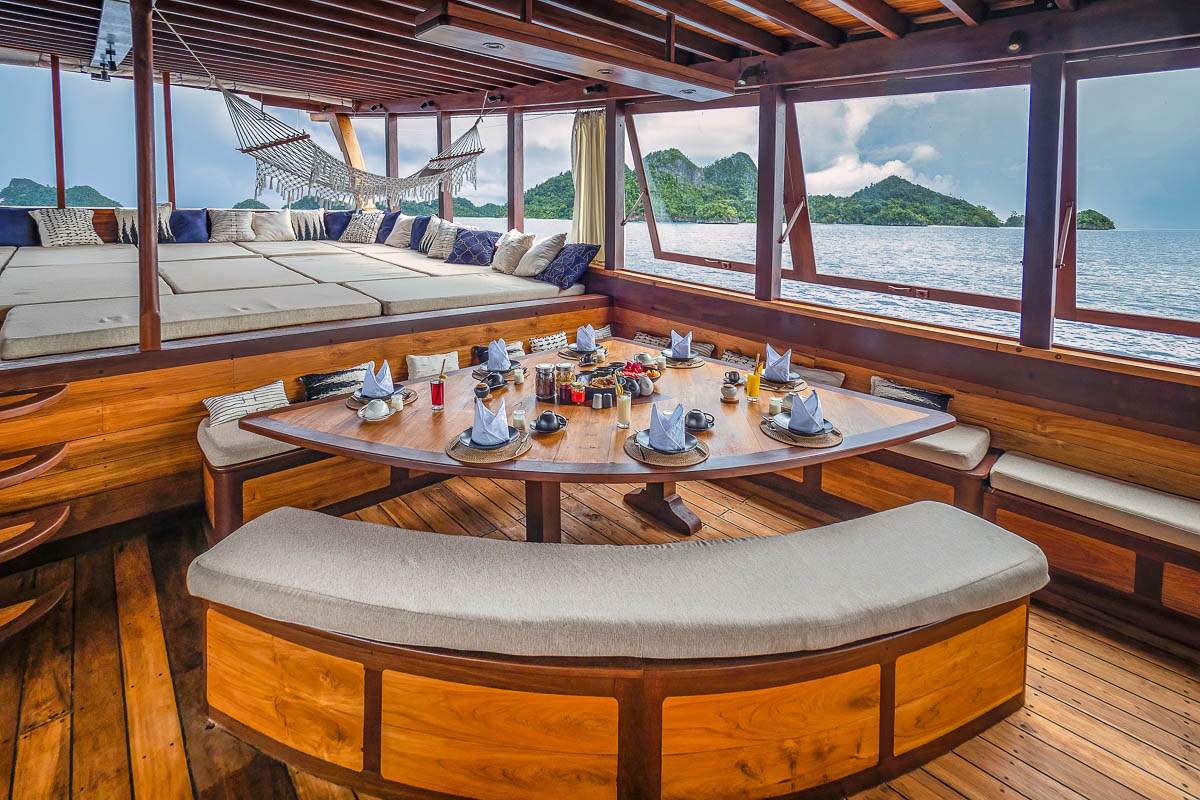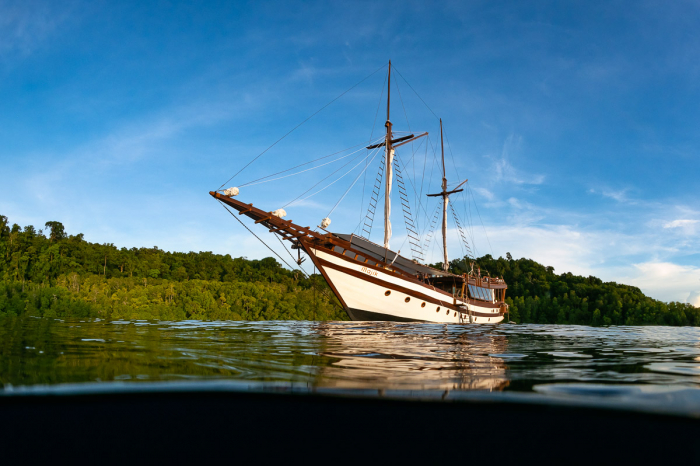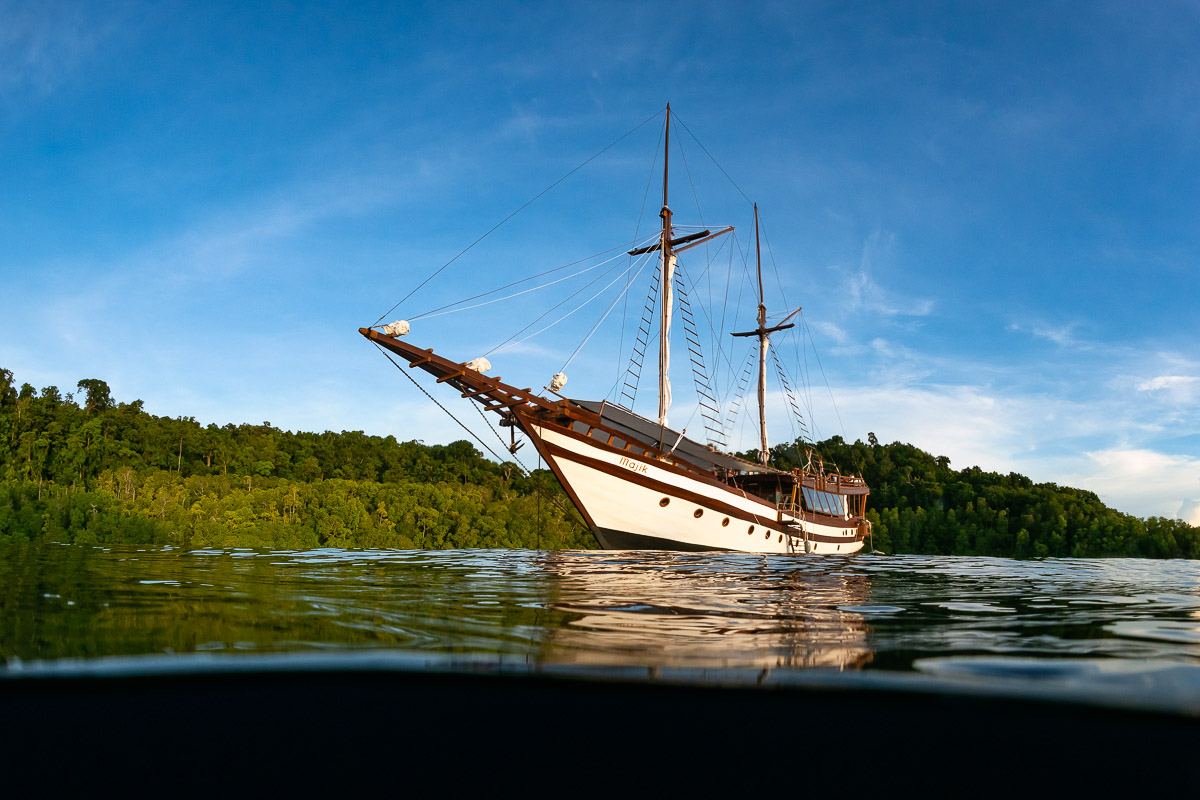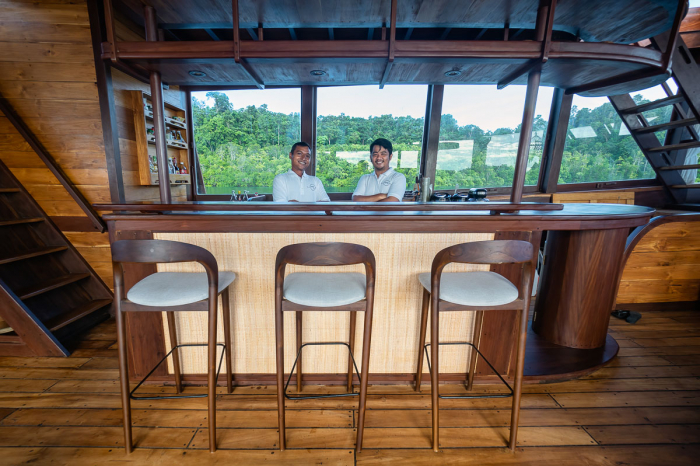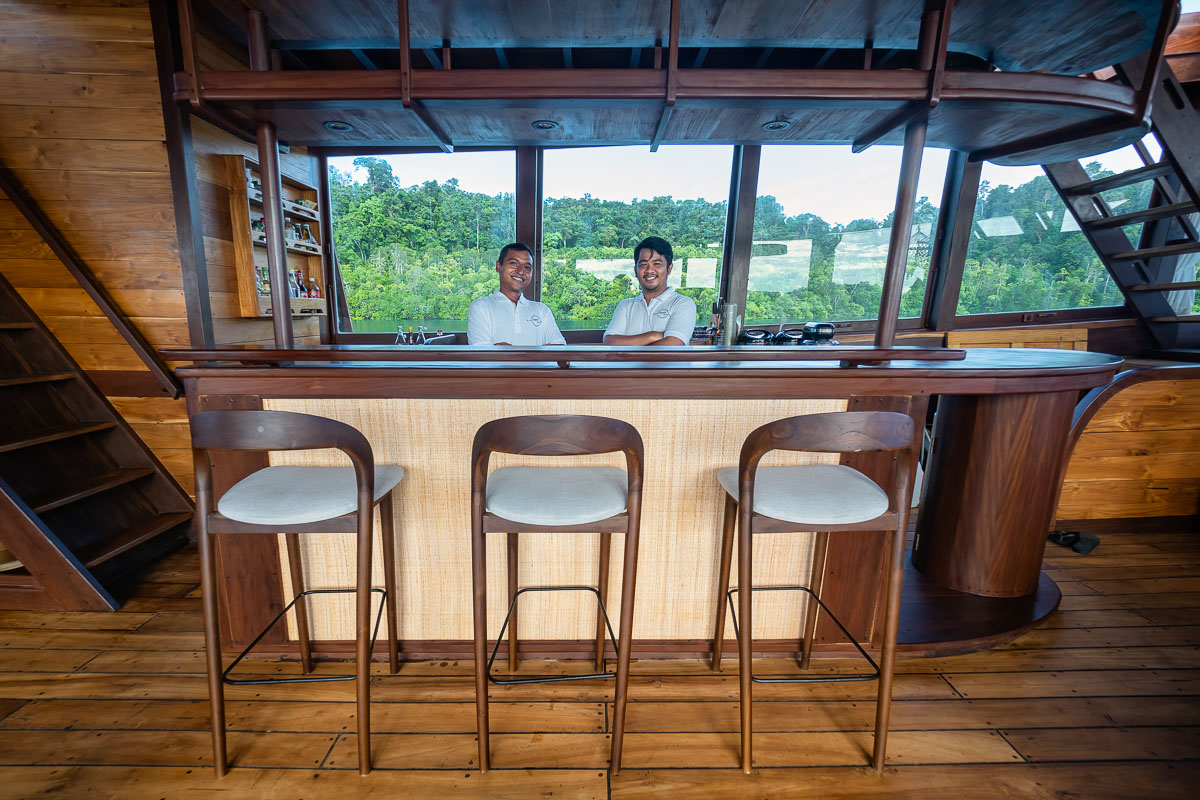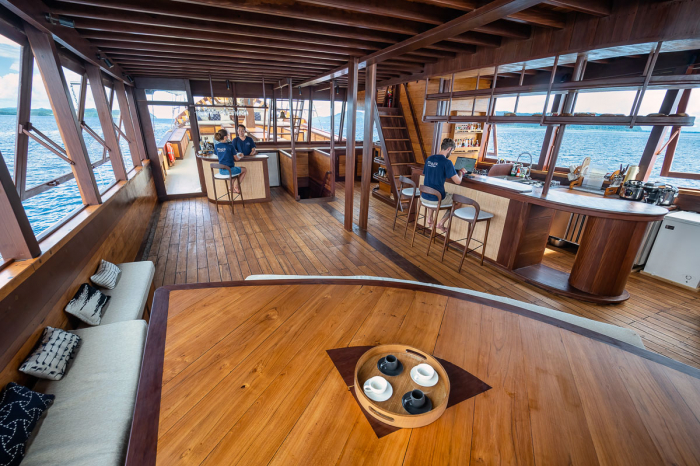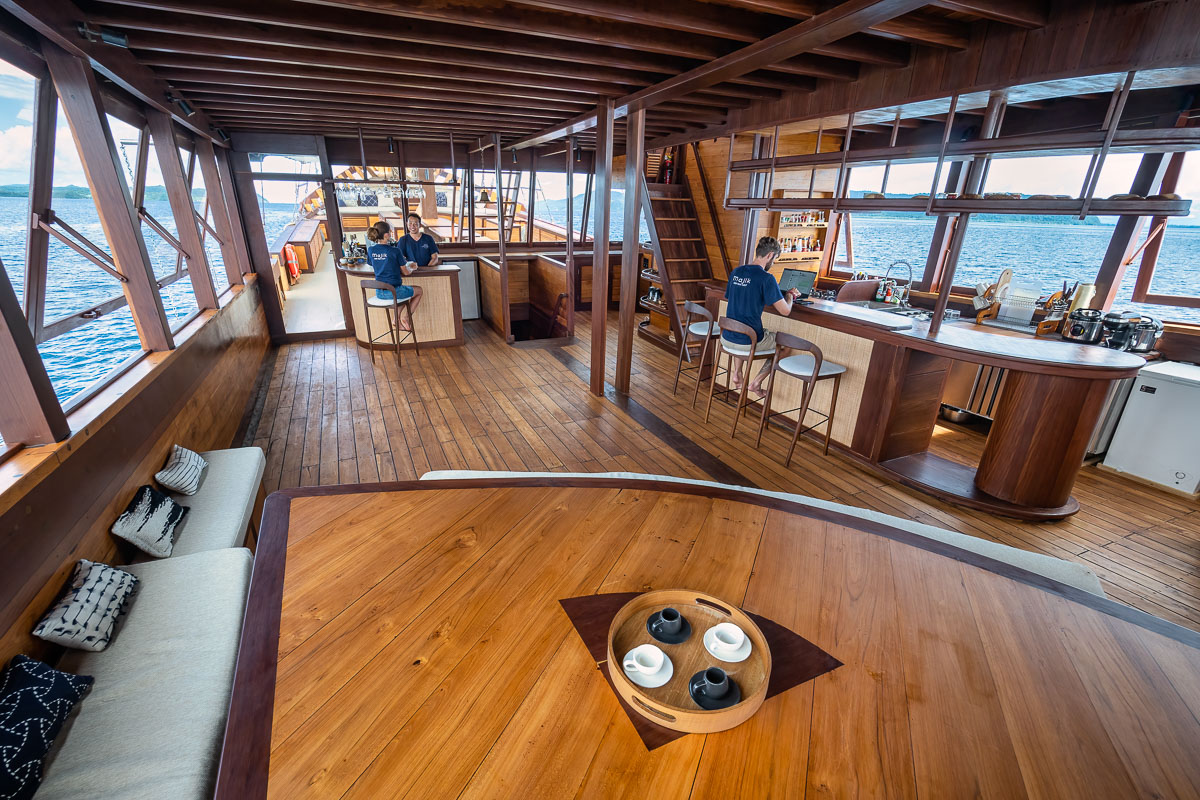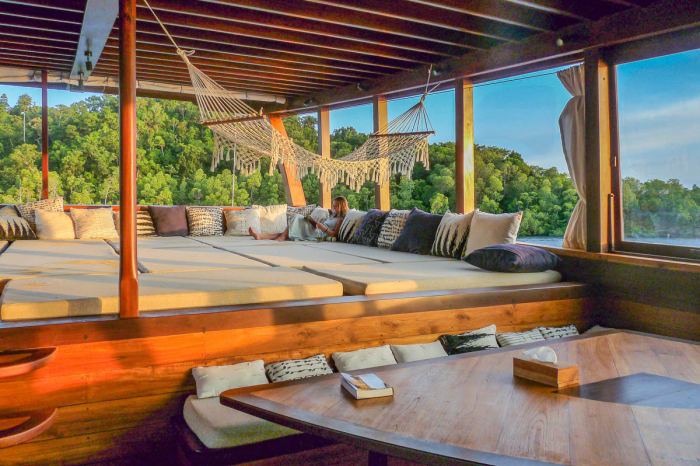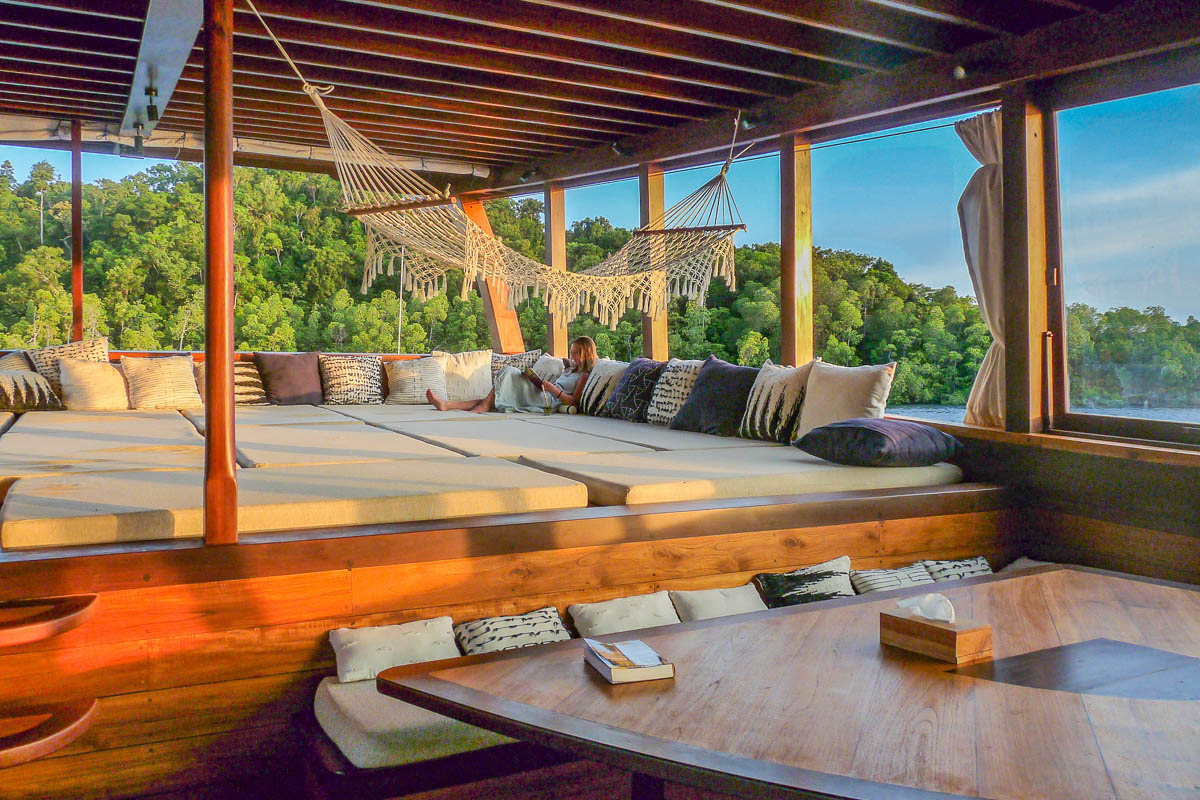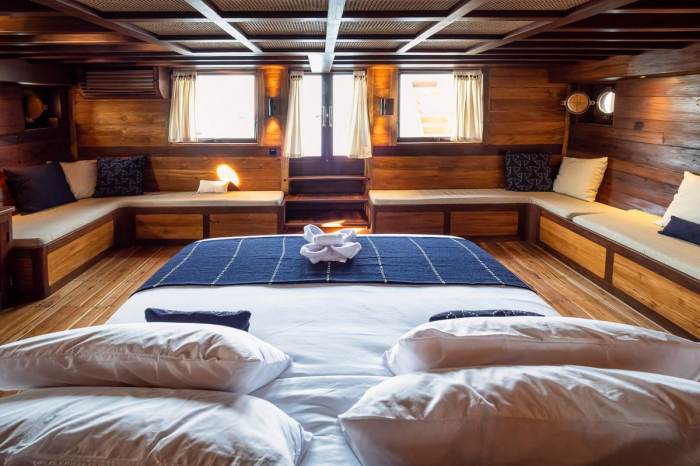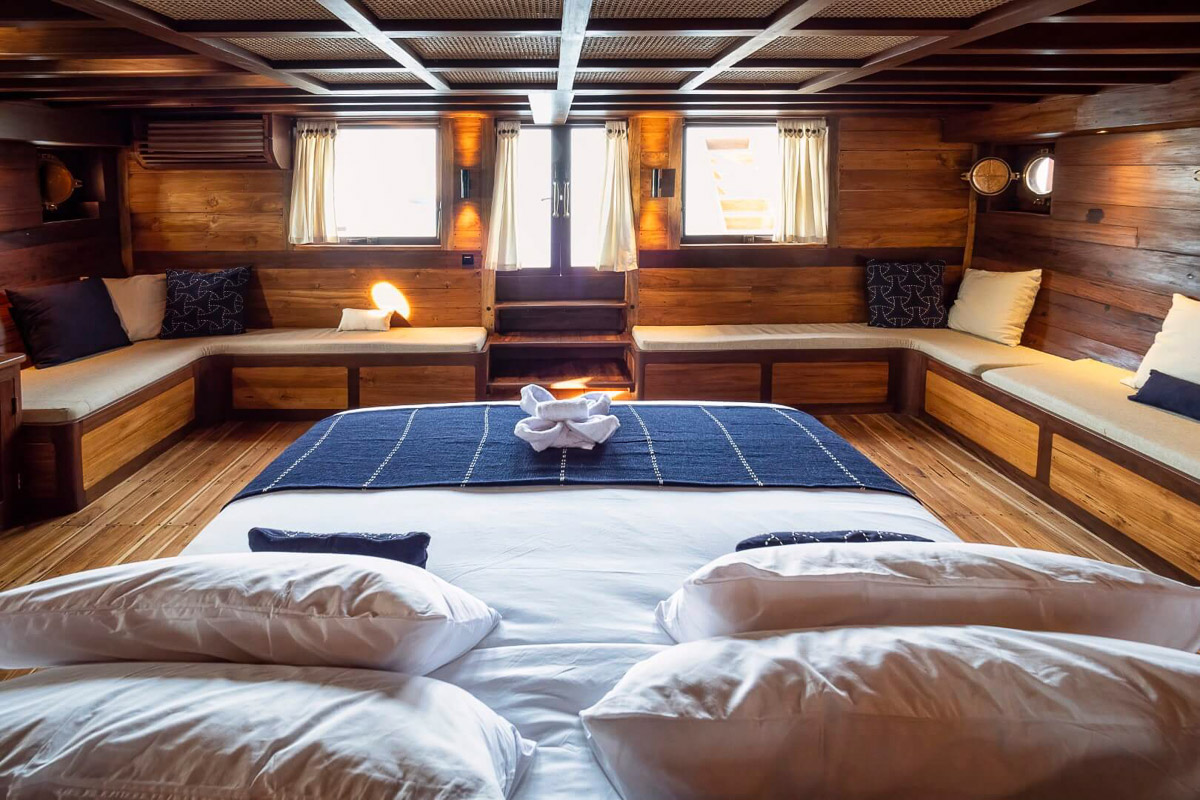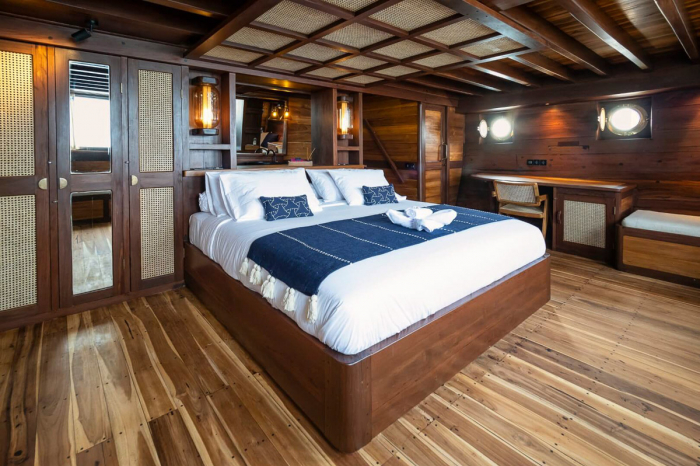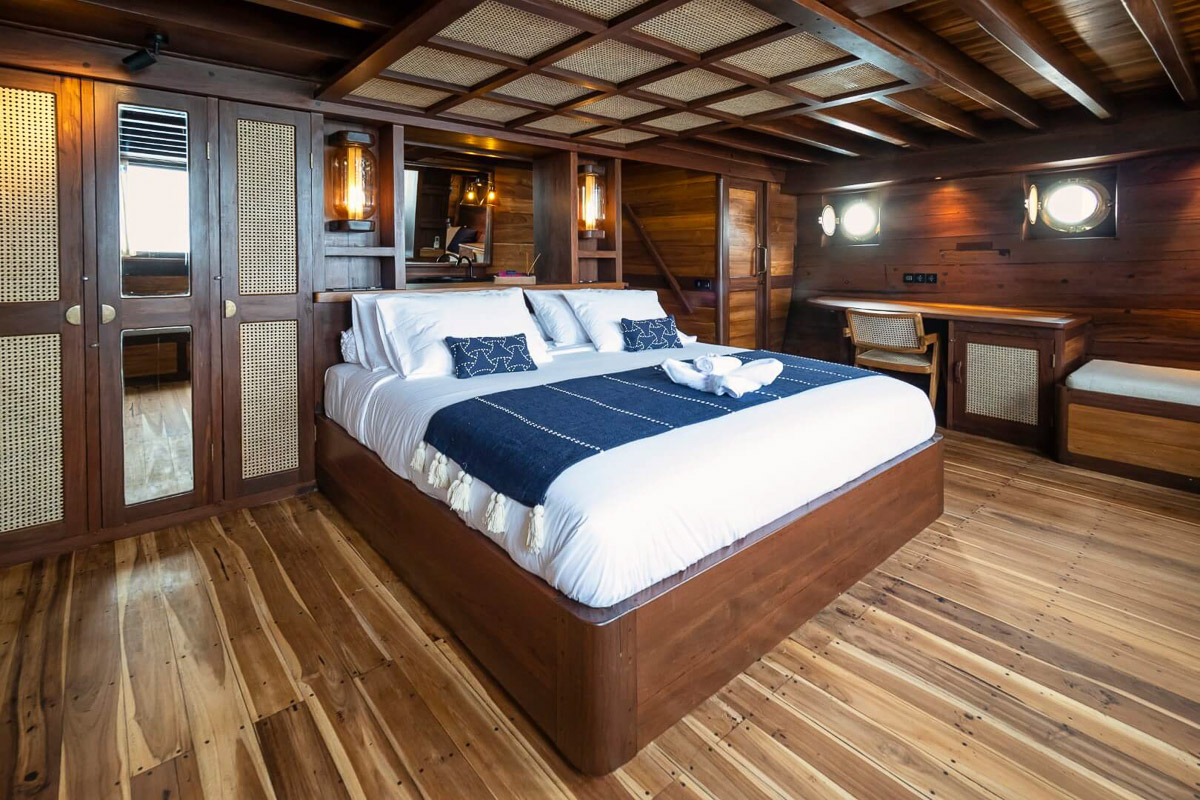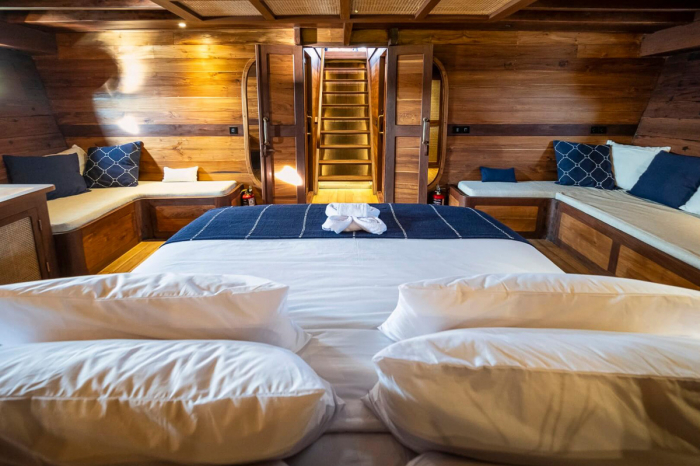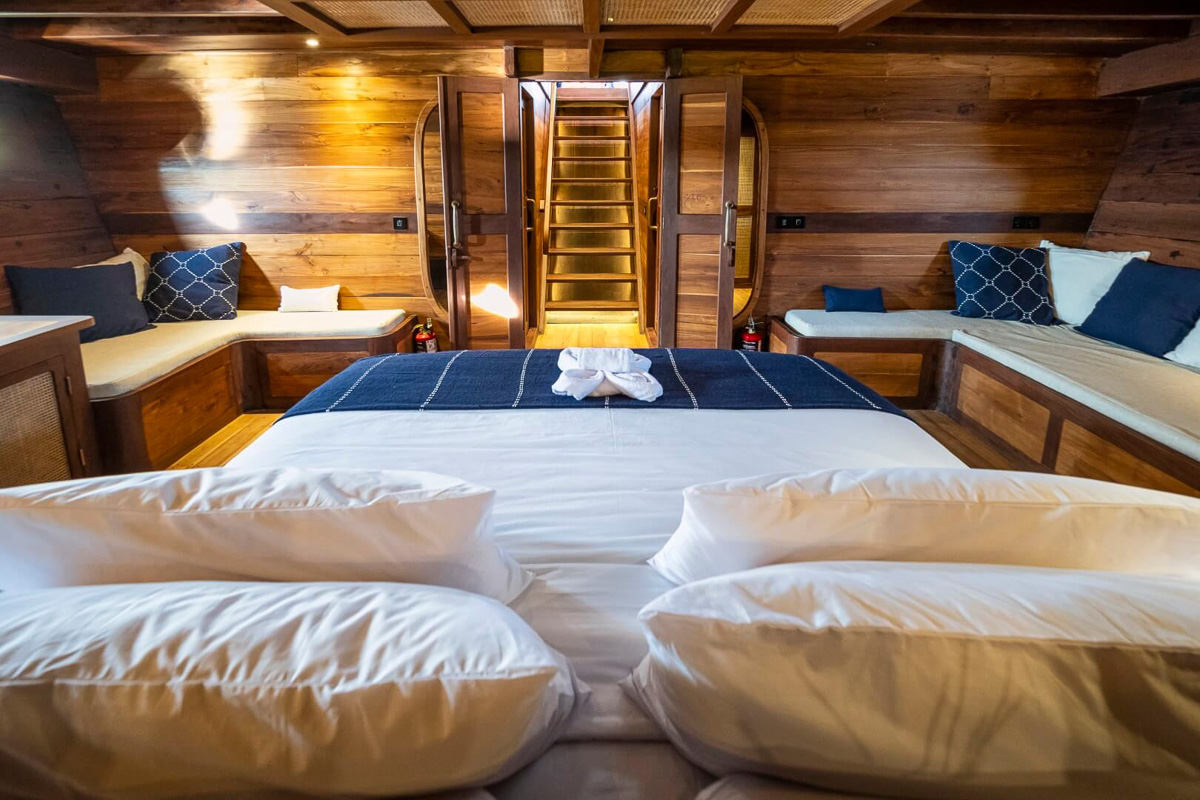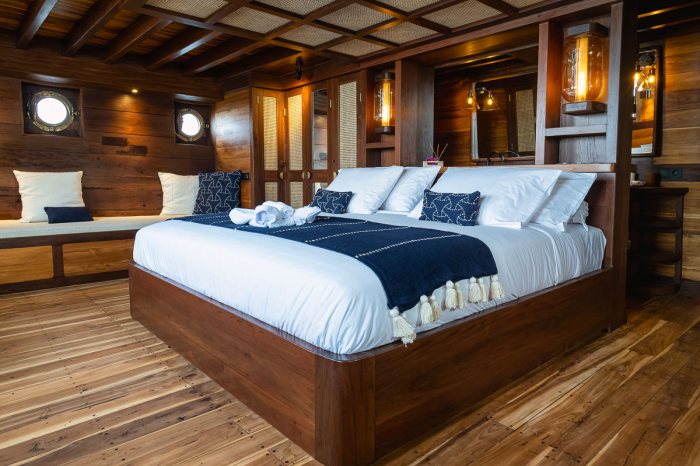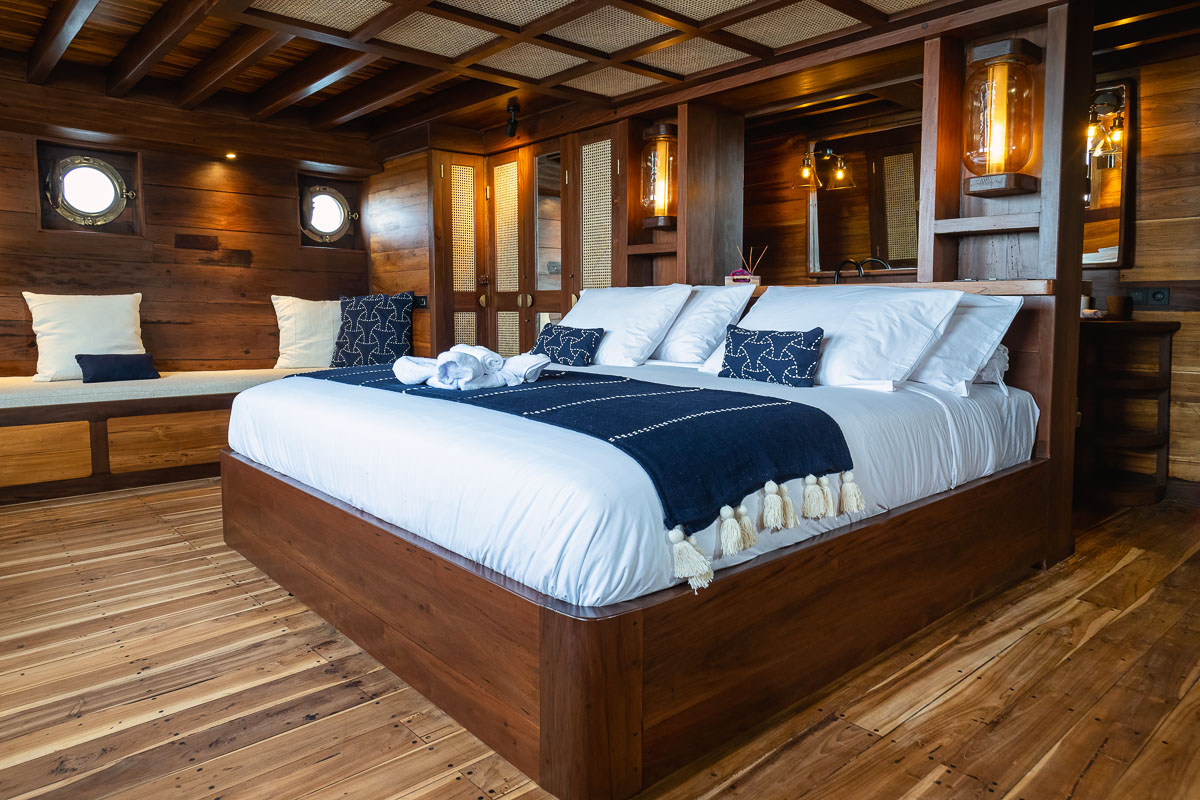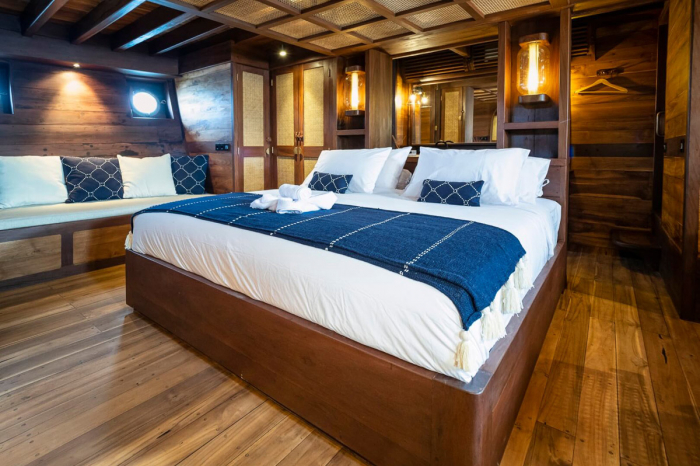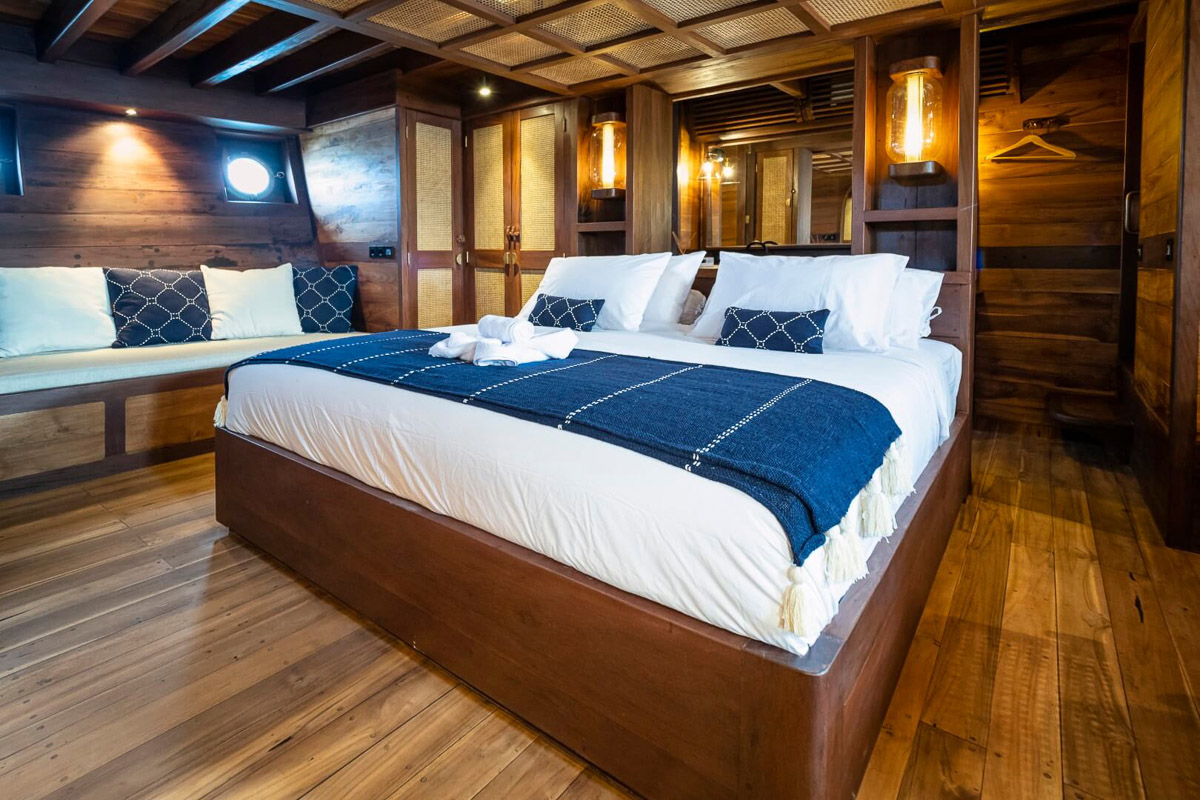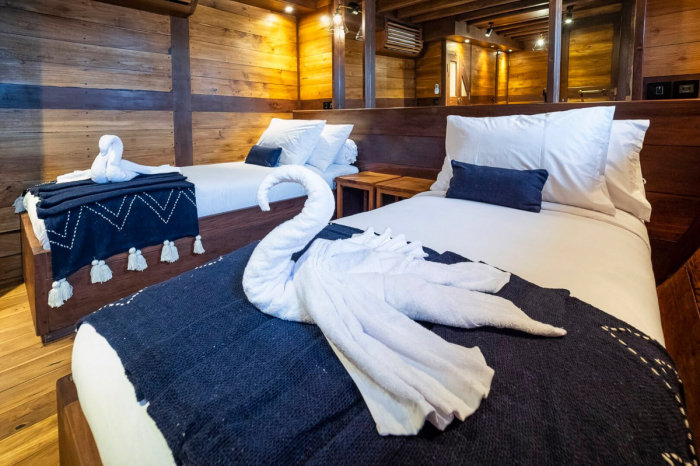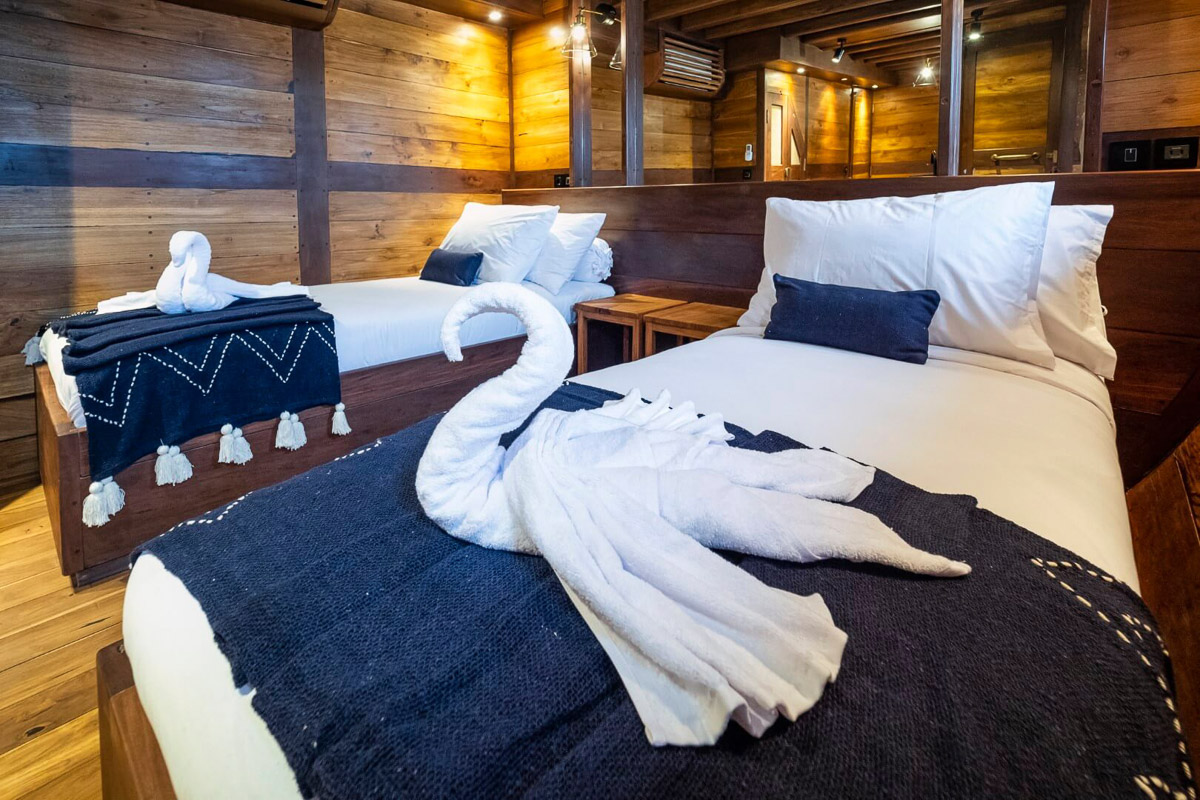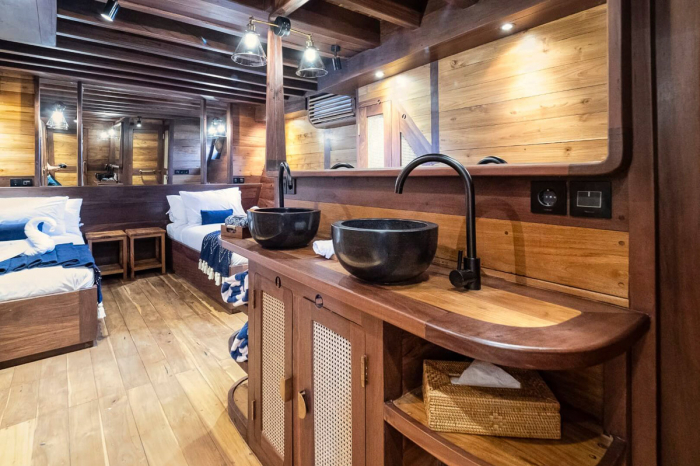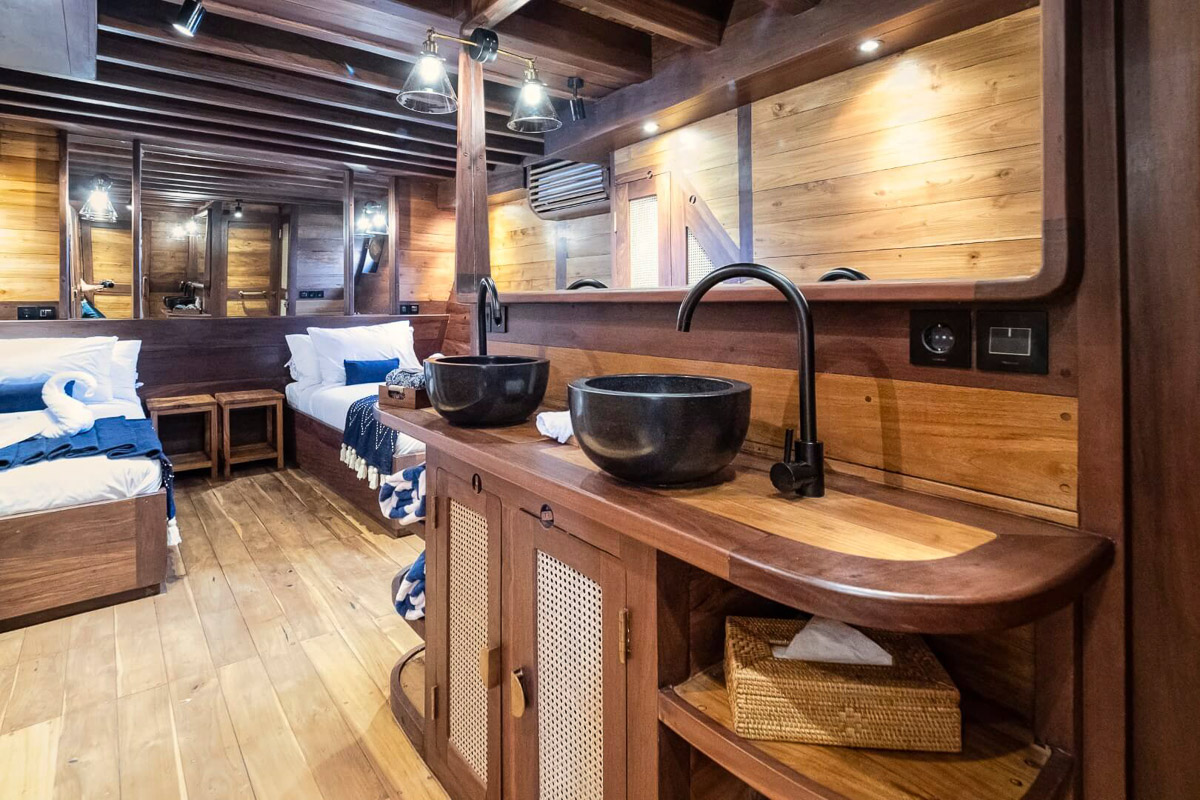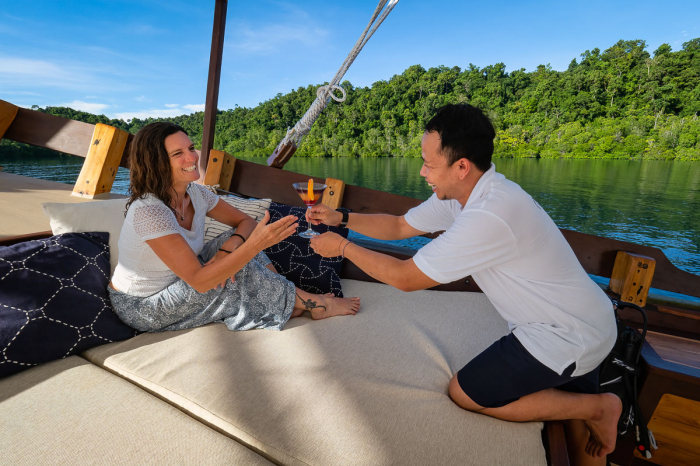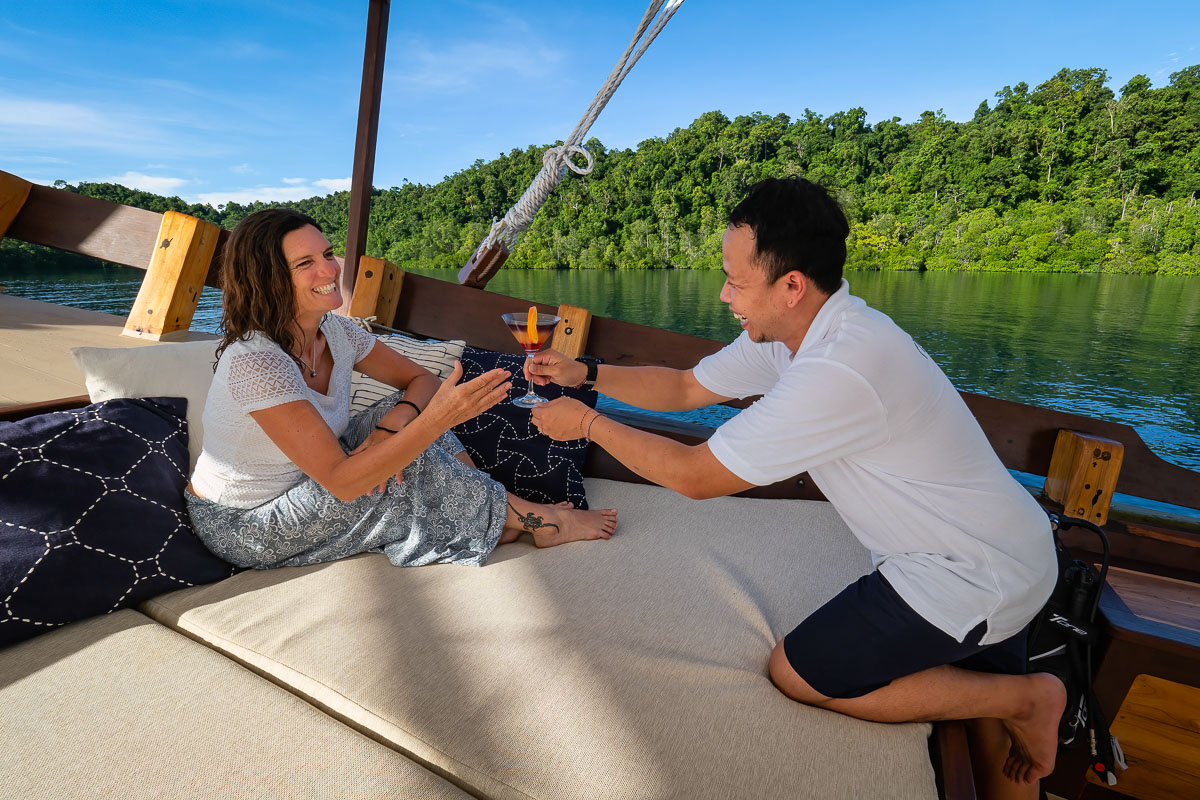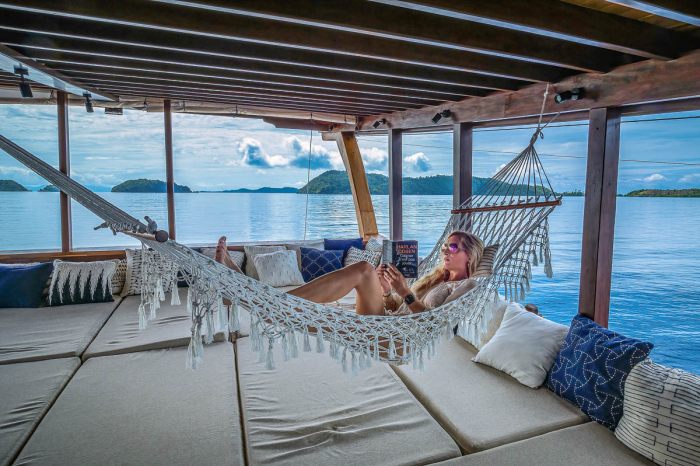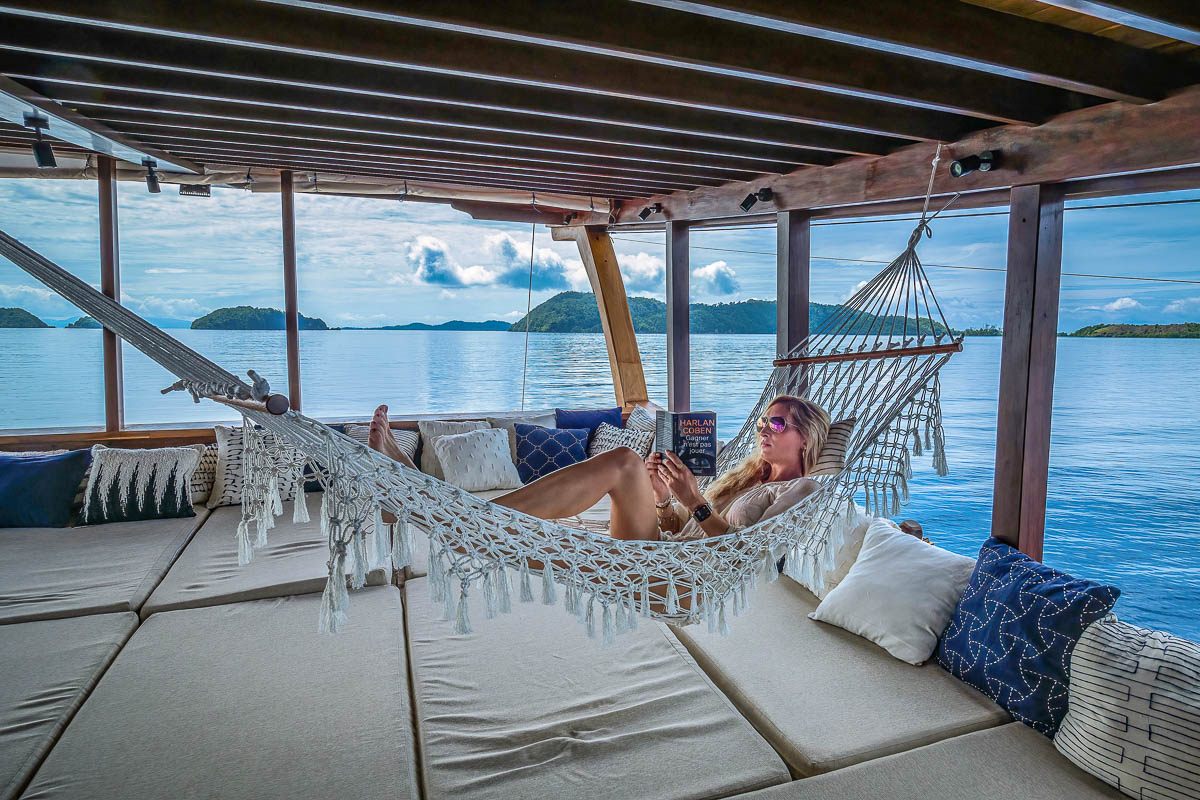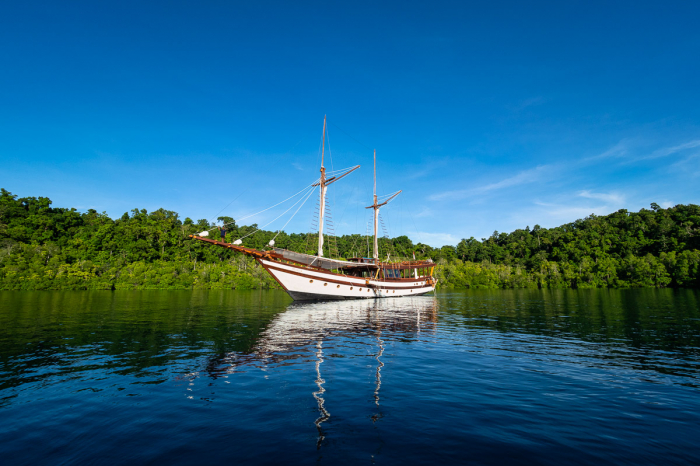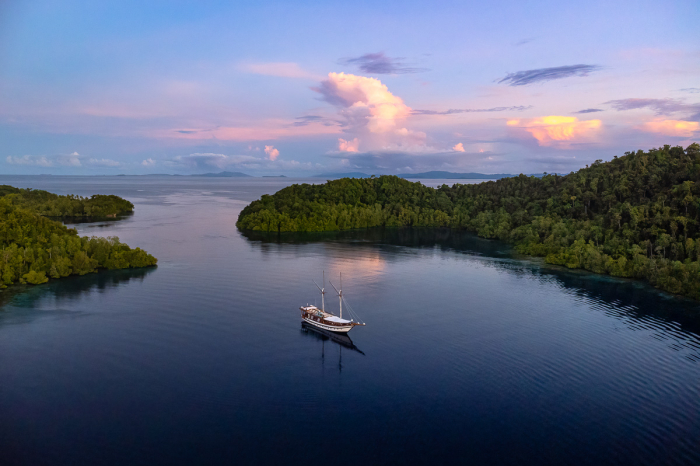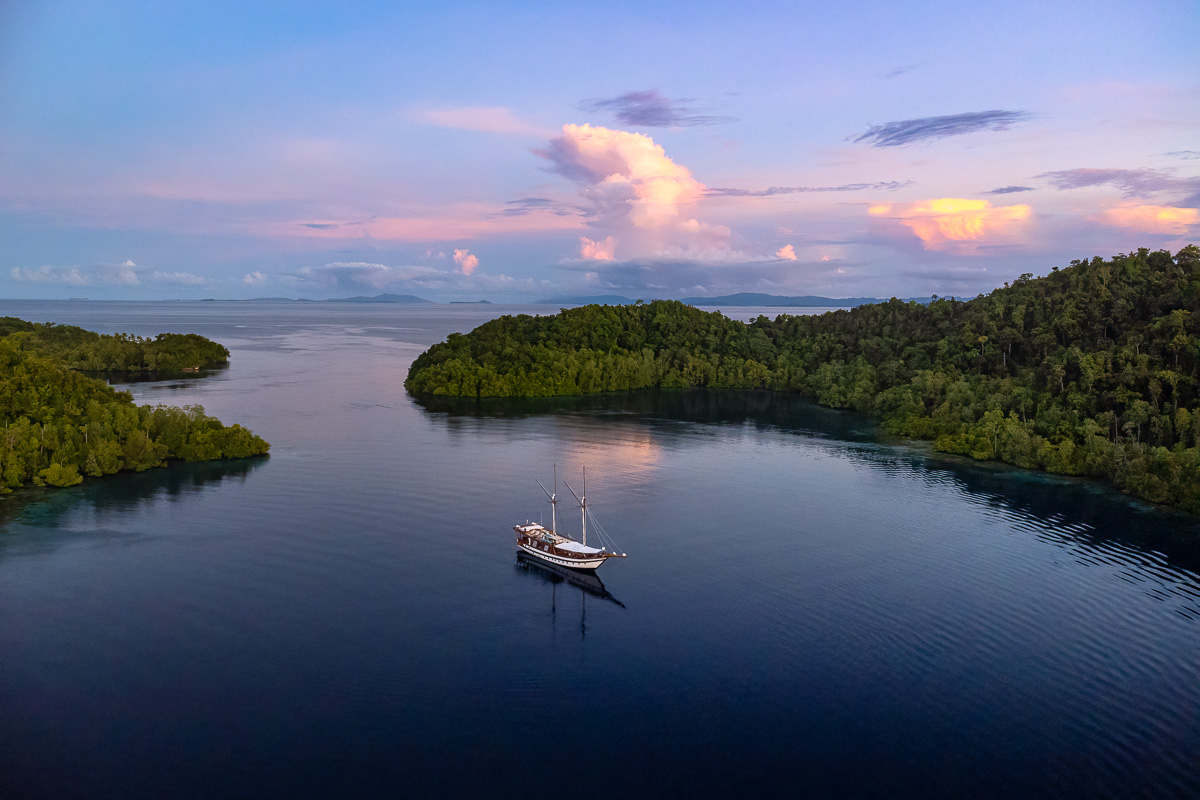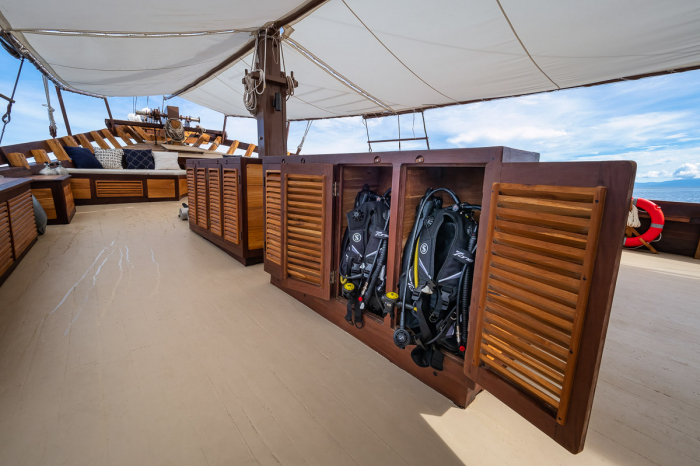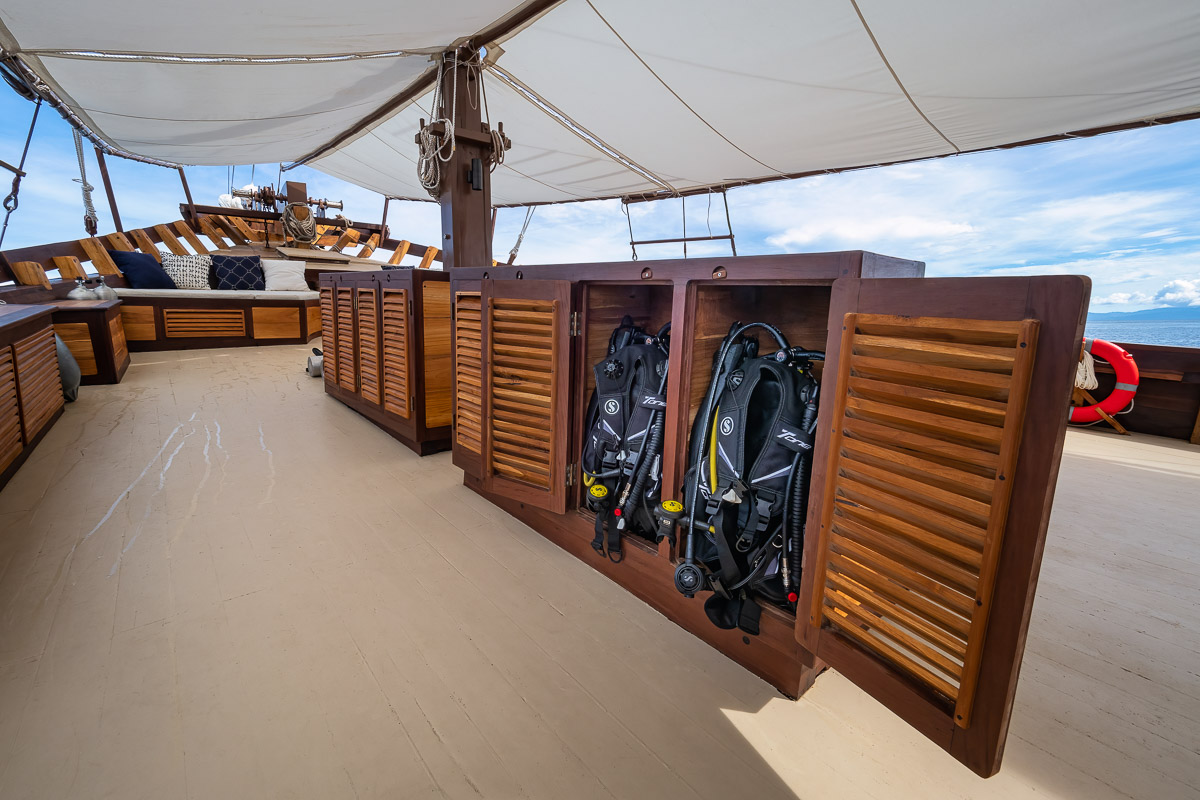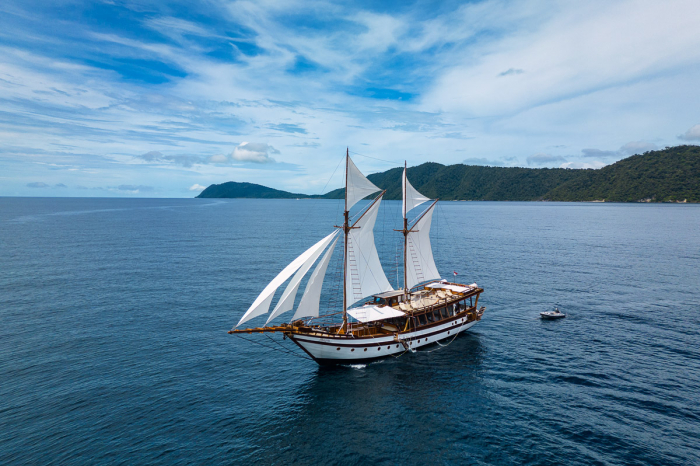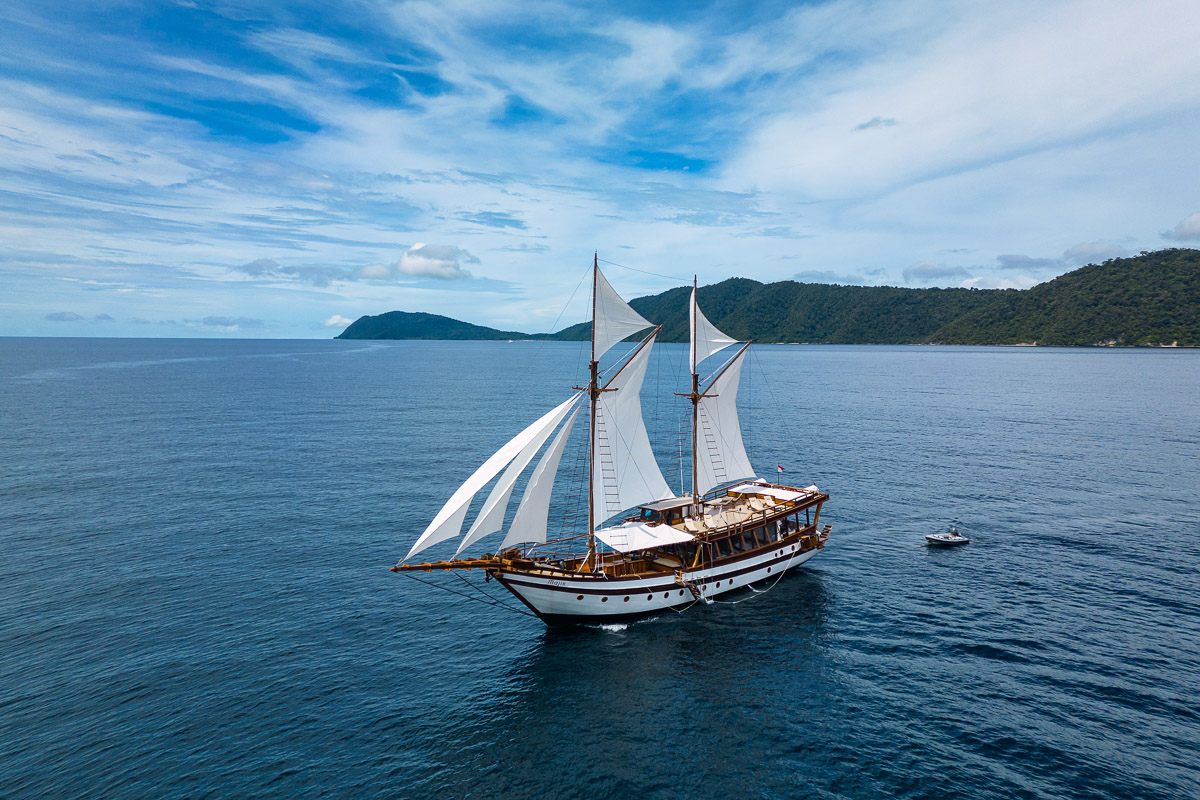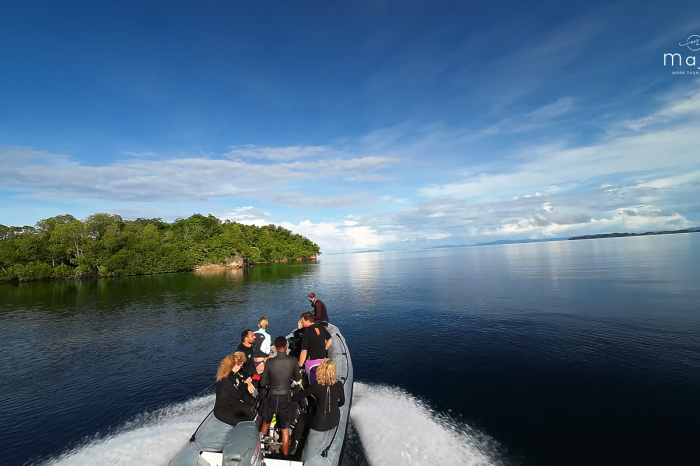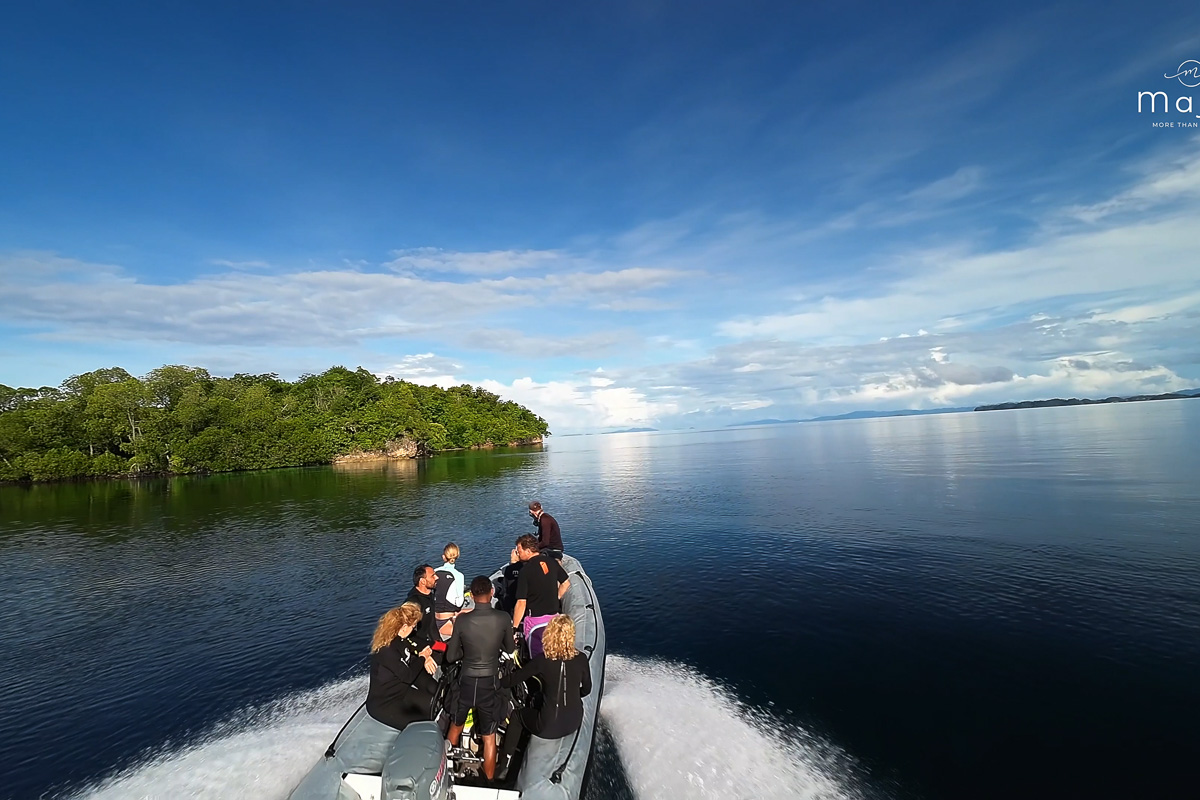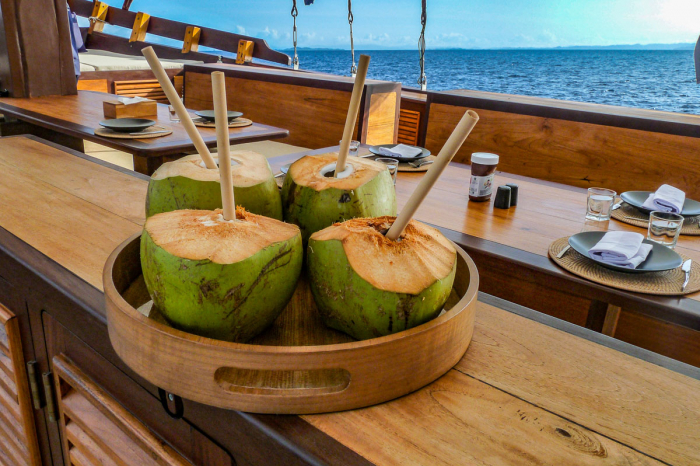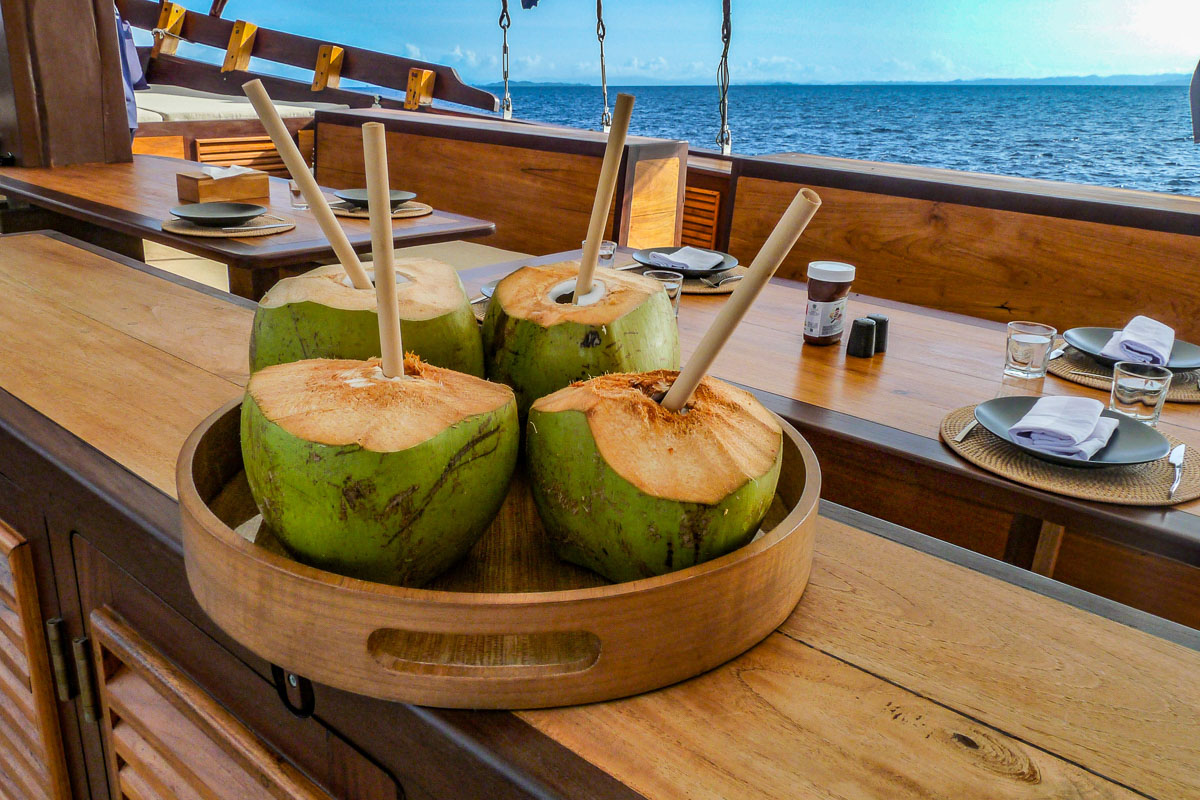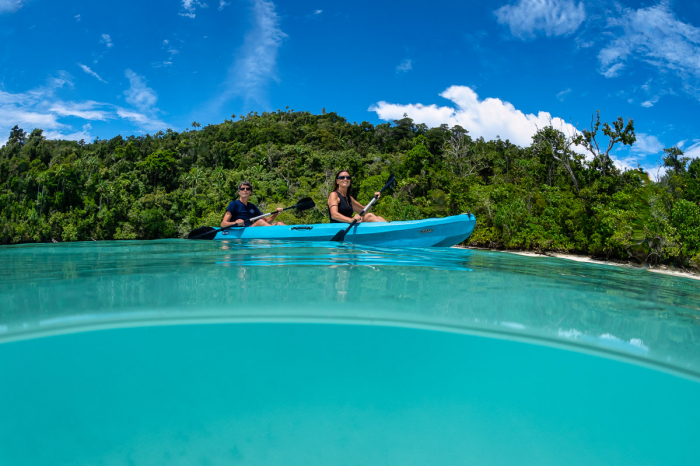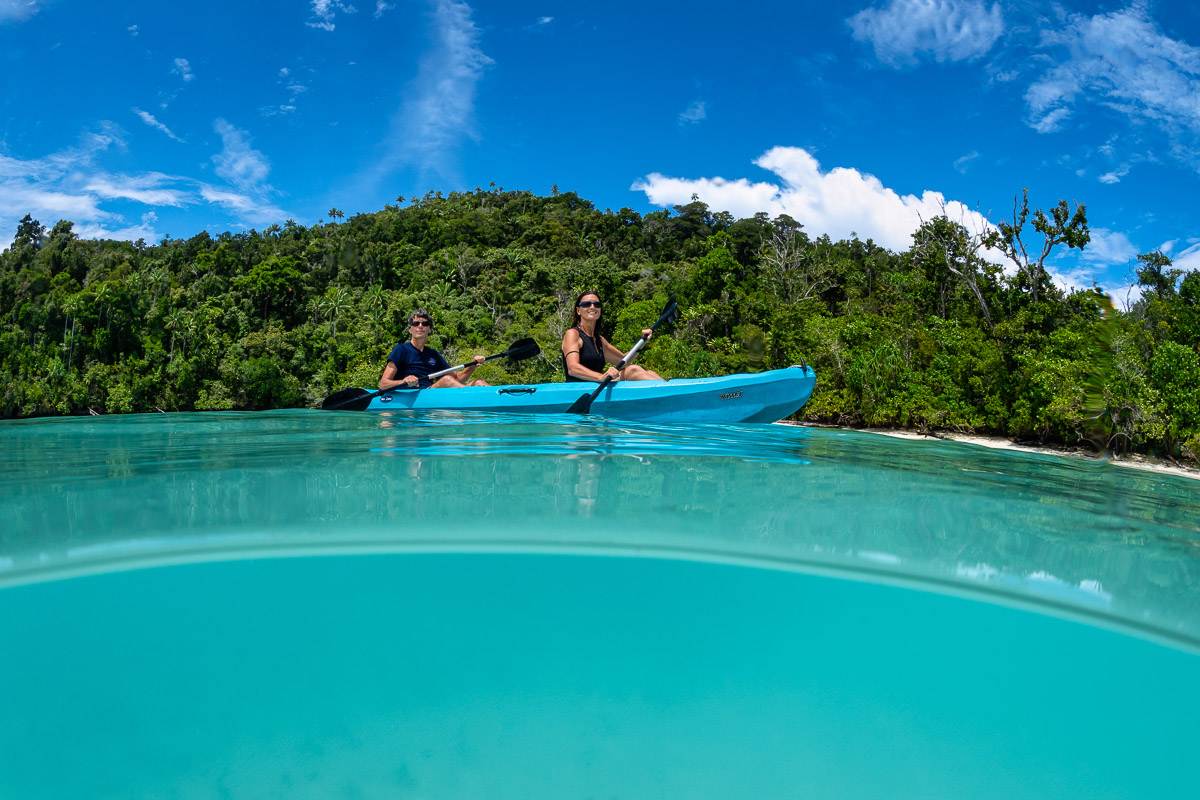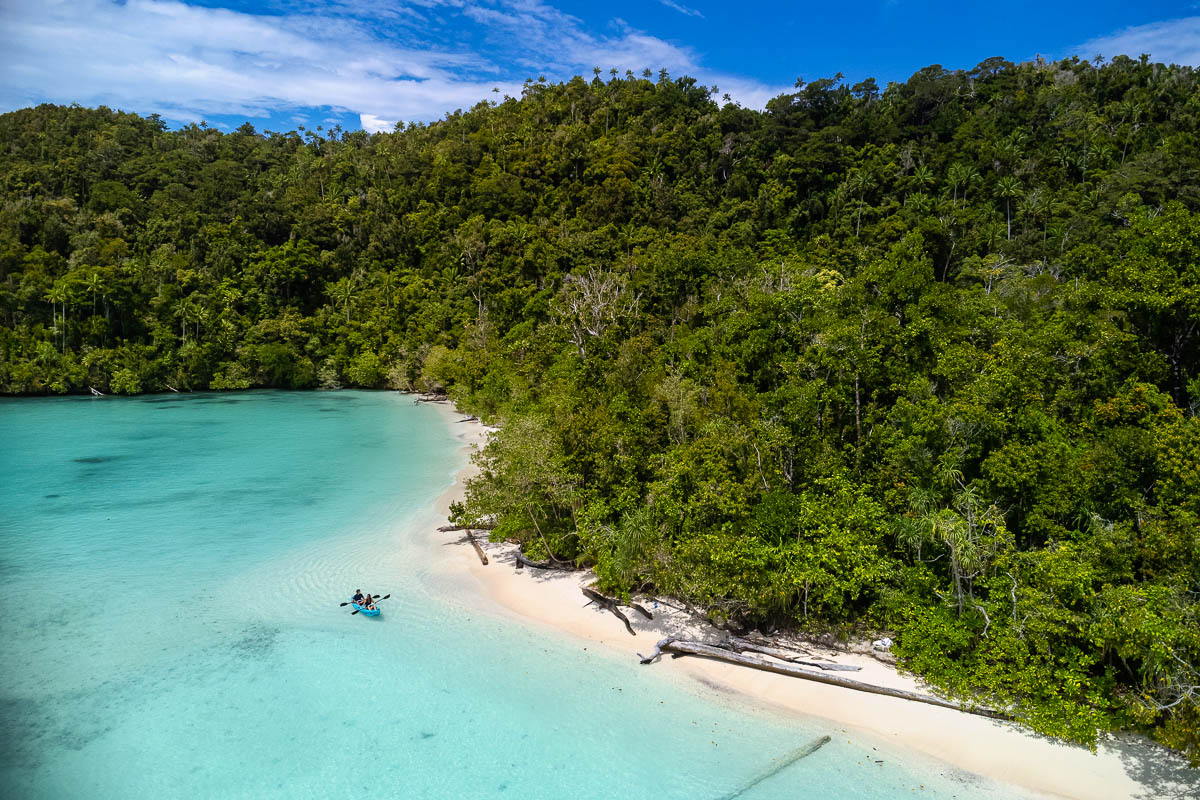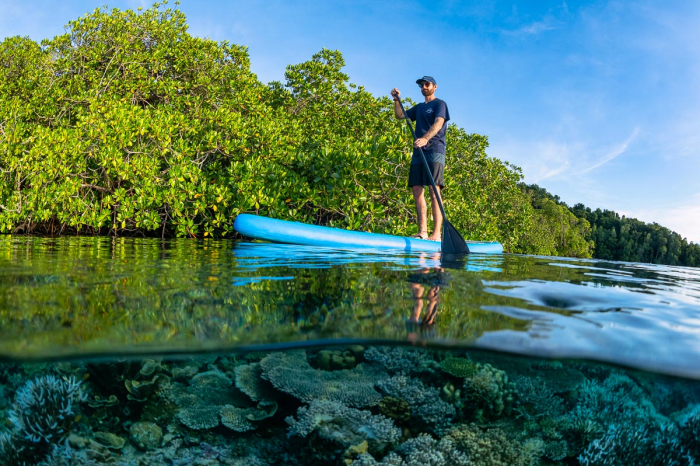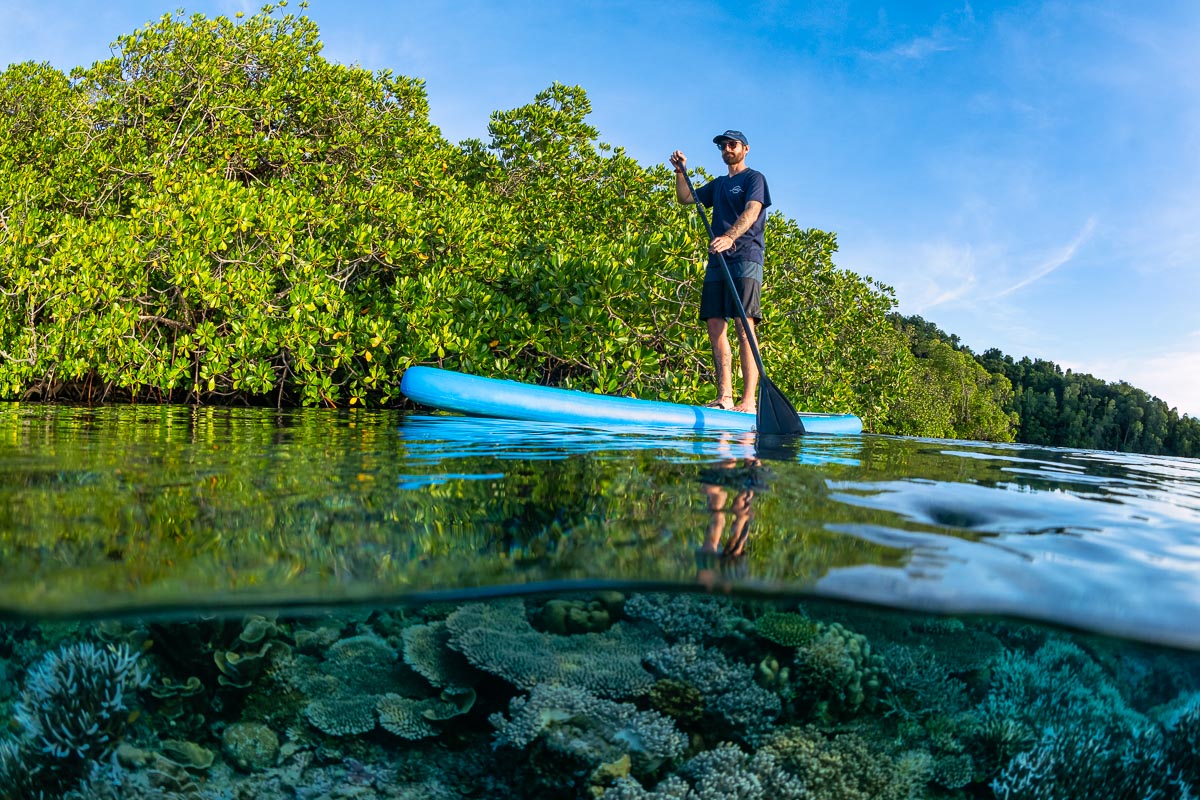 Overview
Stunning sailing phinisi facilitating relaxation and recreation
Well-equipped for scuba diving, snorkelling and free-diving
Relax in sumptuous social spaces with chic styling
Luxurious atmosphere with a crew of 11 for just eight guests
Complementary use of dive gear and nitrox fills for certified guests
Handcrafted to combine style and substance, this vessel's design is both exclusive and inviting, creating the perfect ambience for luxurious relaxation. With a dedicated crew on hand to facilitate your every fancy and a range of impressive facilities, the sky is truly the limit aboard Majik. Whether you wish to scuba dive into the depths of the remote Indonesian seas or paddle peacefully over the surface, hike through out of this world landscapes or sink into a state of total tranquillity, this vessel has got you covered. Simply step aboard Majik and succumb to its spell.
---
Itineraries
Your travel concierge will help to personalise any of the itineraries below.
Cabins
---
About
Majik is a 42m-long luxury yacht, handcrafted from ironwood and teak using age-old phinisi boat-building techniques. Designed by the co-founder & director of Pacific High, this vessel is exquisitely styled with functionality woven seamlessly into its elegant form. This floating boutique hotel can welcome up to eight adults and two children in four spacious and comfortable en suite cabins with excellent amenities – making it a great choice for friends and family. While on board, guests are looked after by a crew of 11 dedicated staff who help to create a luxurious yet relaxed atmosphere.
The owners and operators of this vessel have long been intrepid travellers who love nothing more than to hop in the water any chance they get. It therefore goes without saying that a diving liveaboard was their idea of a dream holiday. When, in 2021, they got the opportunity to transform that dream holiday into their everyday reality, by managing their own liveaboard, they took the plunge and never looked back. Having travelled far and wide, diving in some of the most exquisite locations around the world, they now look forward to welcoming guests aboard Majik for unforgettable, customised cruises throughout the spectacular Indonesian Archipelago.
Onboard Majik
Majik's spacious main deck lounge offers both indoor and open-air relaxation areas, including an enormous daybed area furnished with stylish cushions and a hammock. The entire vessel has been finished with beautiful golden brown timber accents, including the open galley and bar where a talented chef whips up delicious fusion meals to be served in the gorgeous al-fresco dining area towards the boat's bow. Ascending the stairs, guests will find themselves on the sun deck, boasting 360⁰ views of the stunning surroundings.
Diving and activities
Thanks to Majik's two tenders, guests can be split into separate groups, enjoying the flexibility of a whole host of different activities at the same time, including land excursions, kayaking, paddleboarding, and more. Alternatively, if you're seeking to unwind, the vessel comes equipped with yoga mats, a massage table, and plenty of comfortable spots if all you want is to kick back with a good book, some music, or an espresso.
This vessel also comes fully-equipped for snorkelling, freediving, and scuba. All gear, except for dive computers, comes included in the price, with complementary nitrox fills also available for certified divers. Around three or four dives are offered every day, depending on navigation, and courses can be arranged with advanced notice.