Dhoni Stella 1
Bespoke dive safaris onboard a charter dhoni exploring the Maldives' most exciting atolls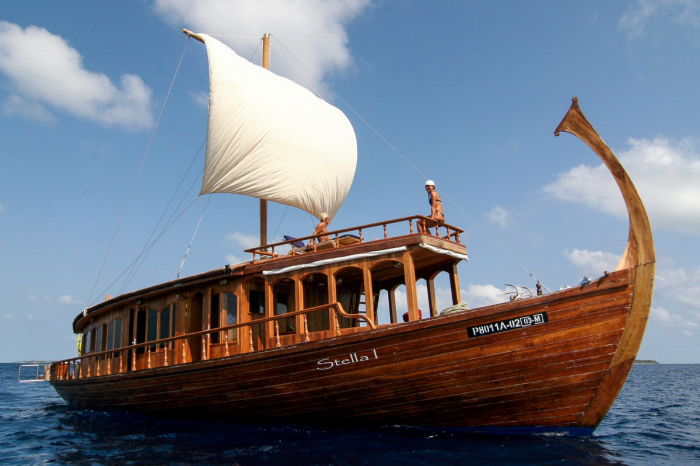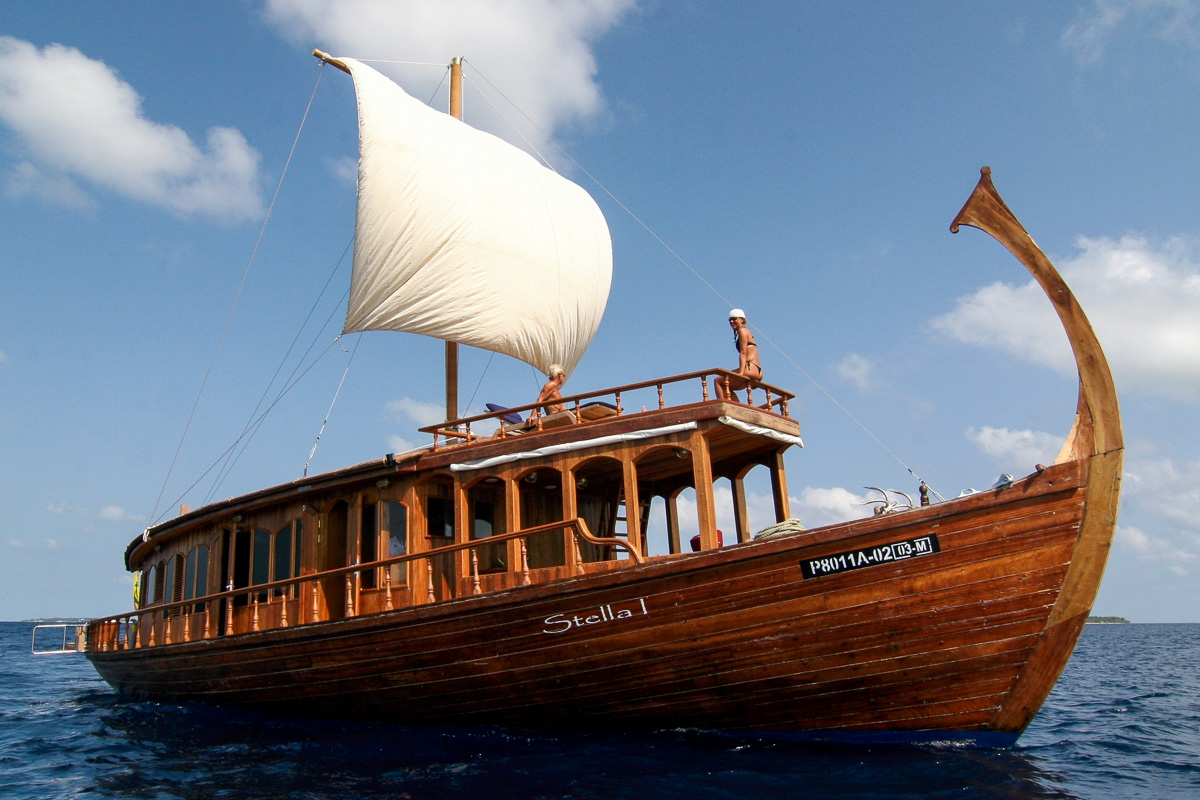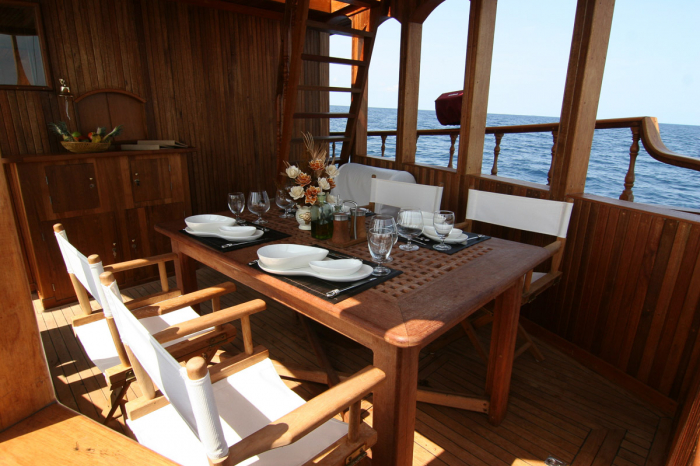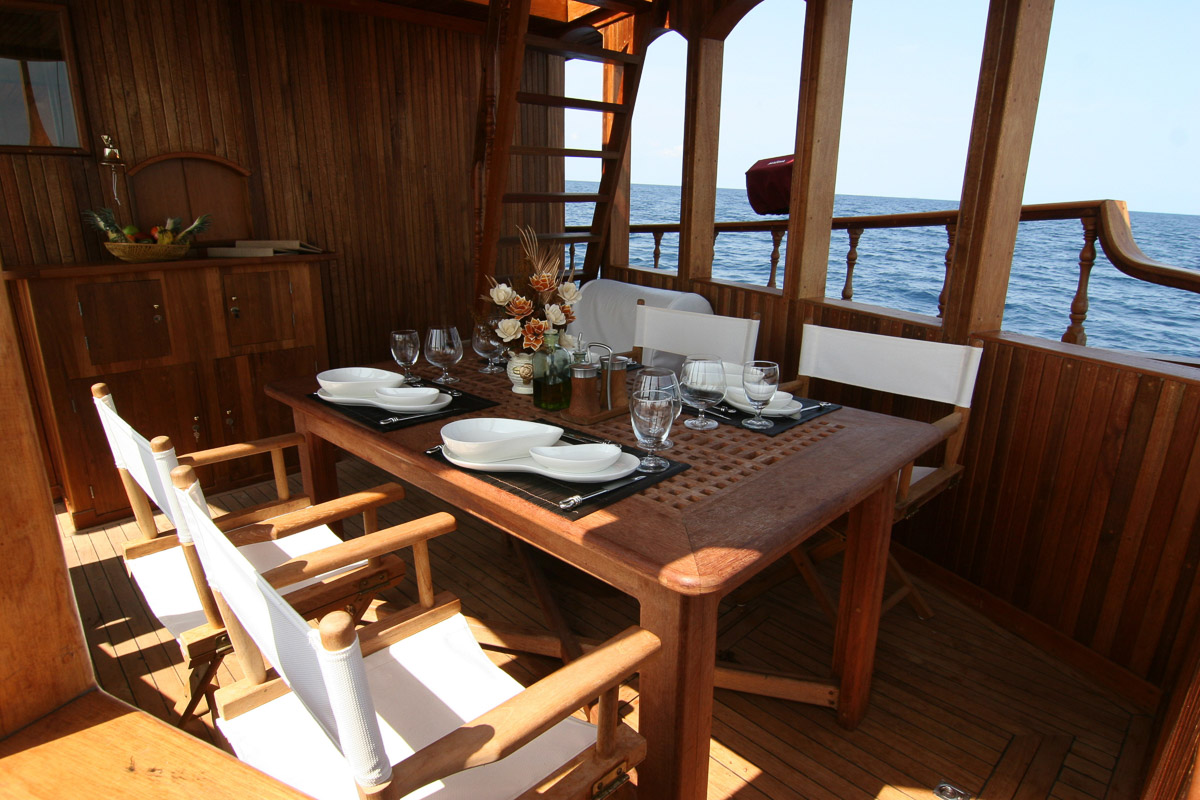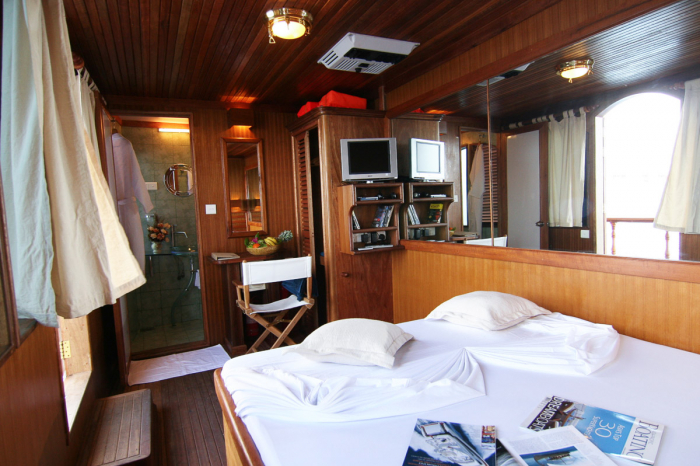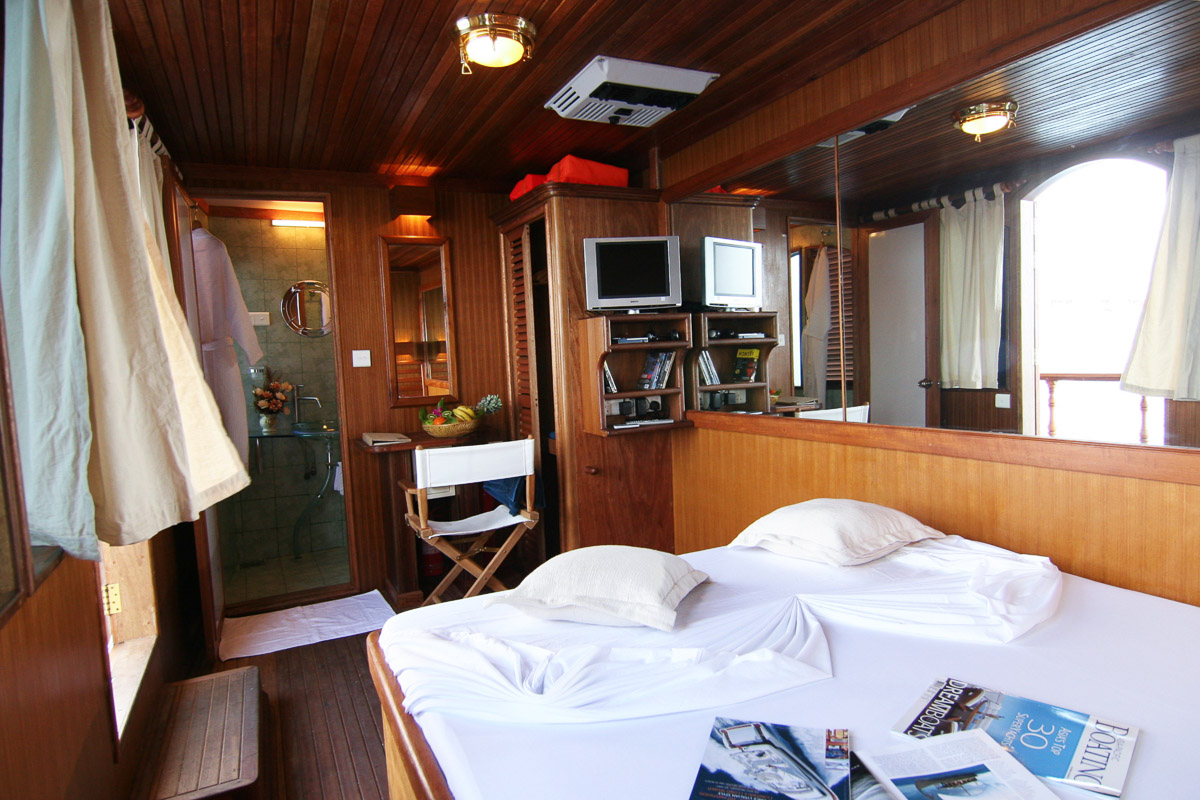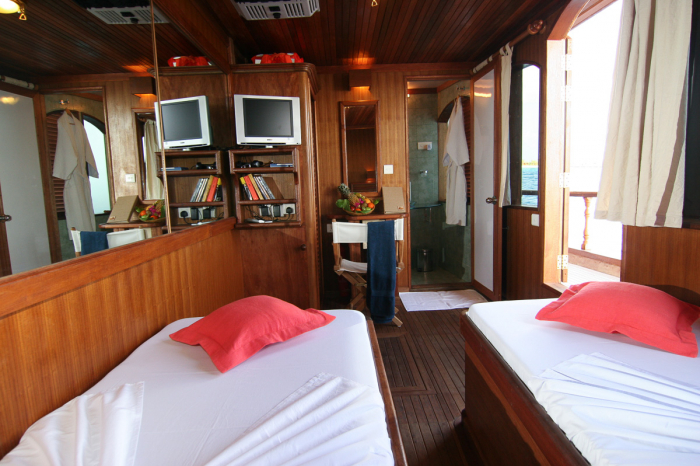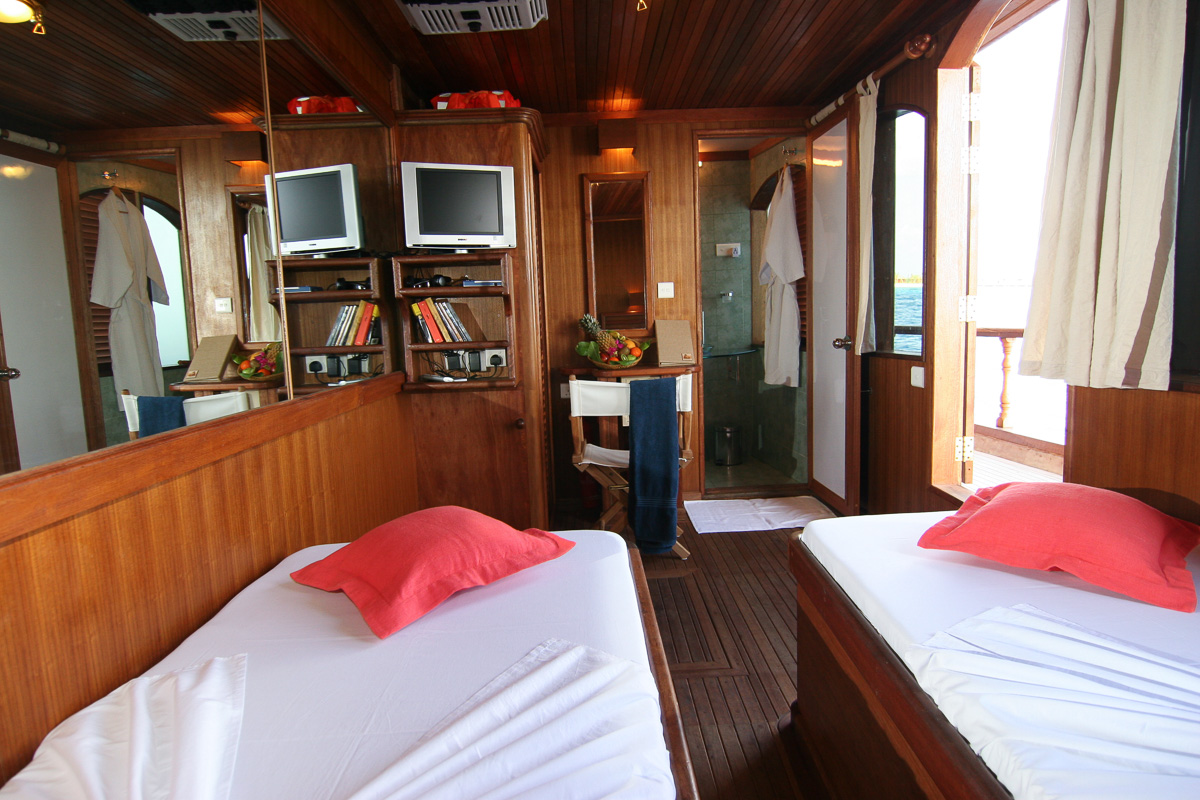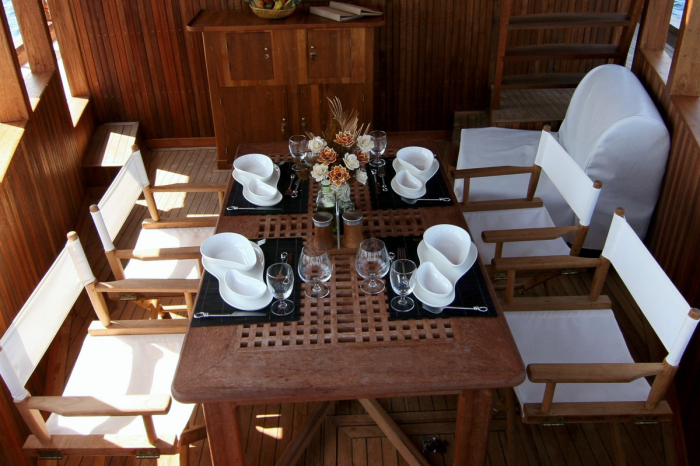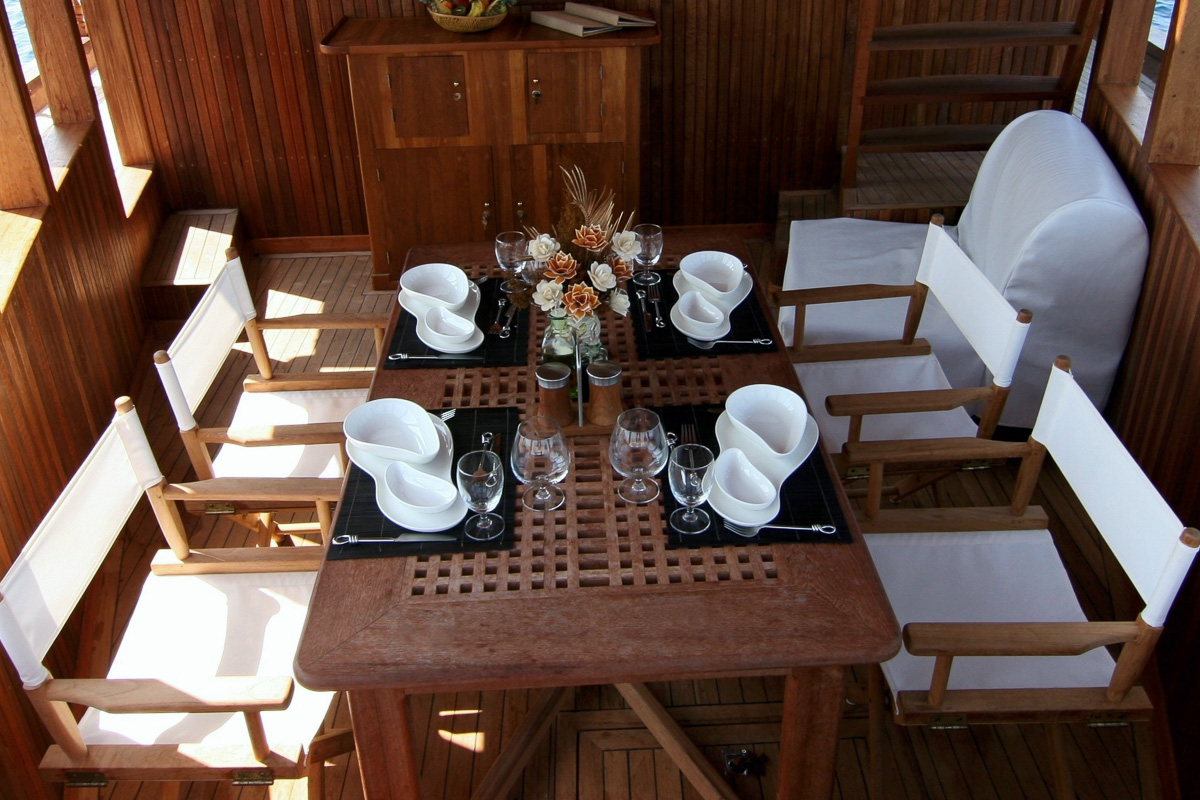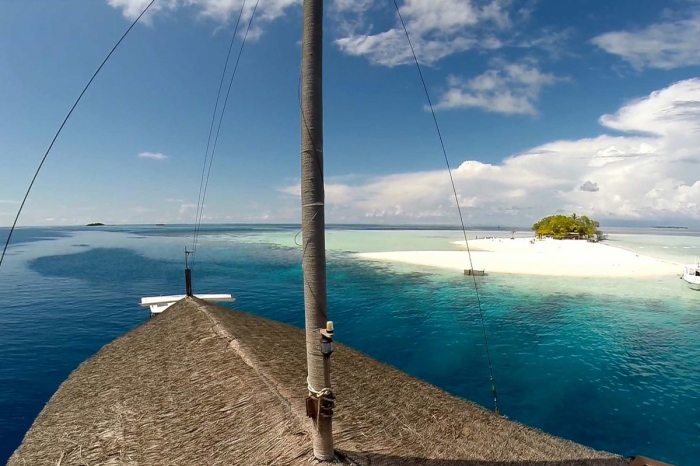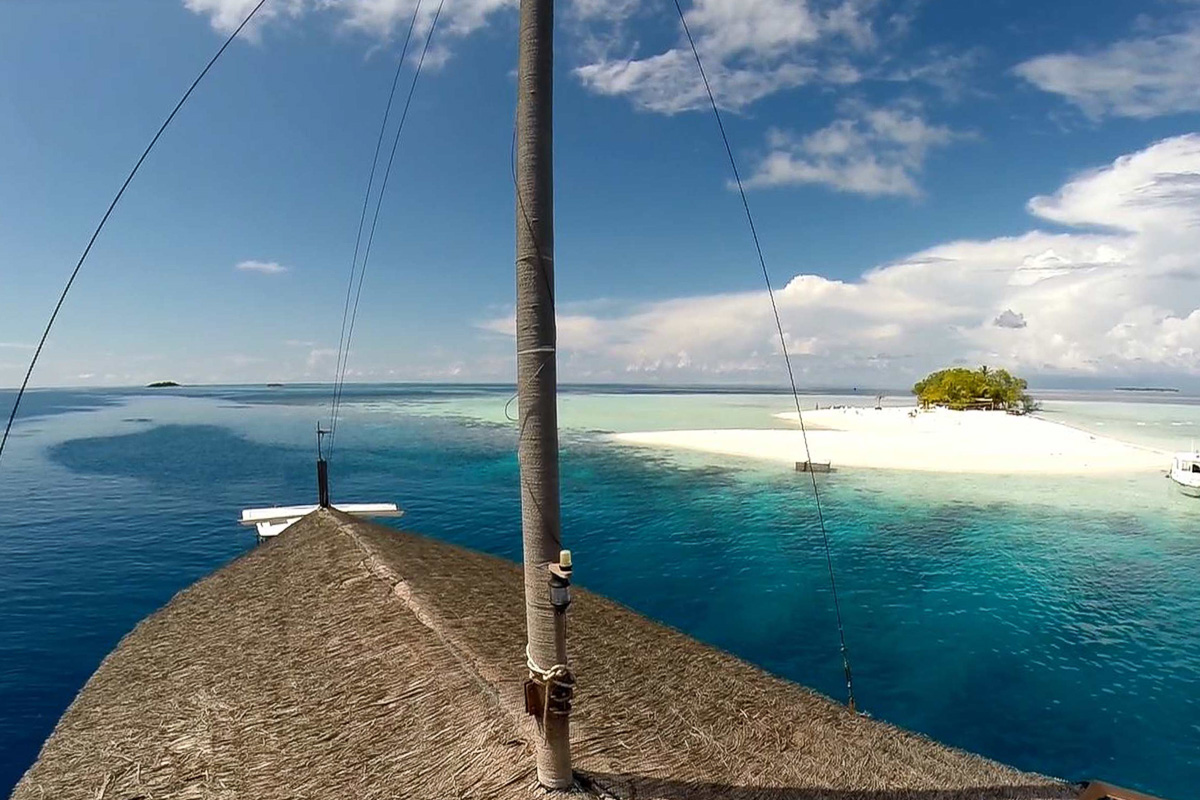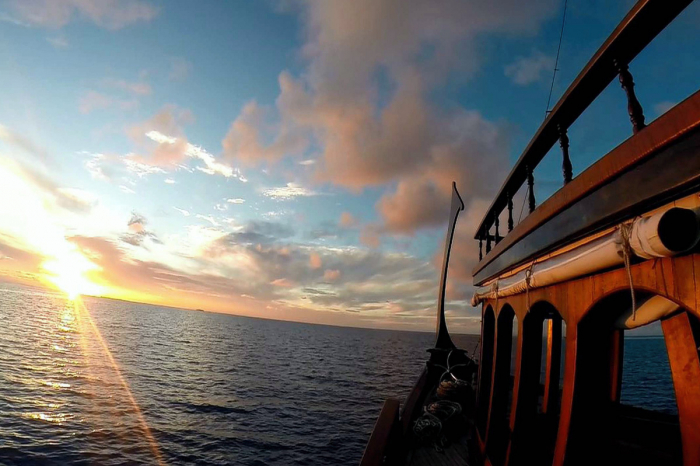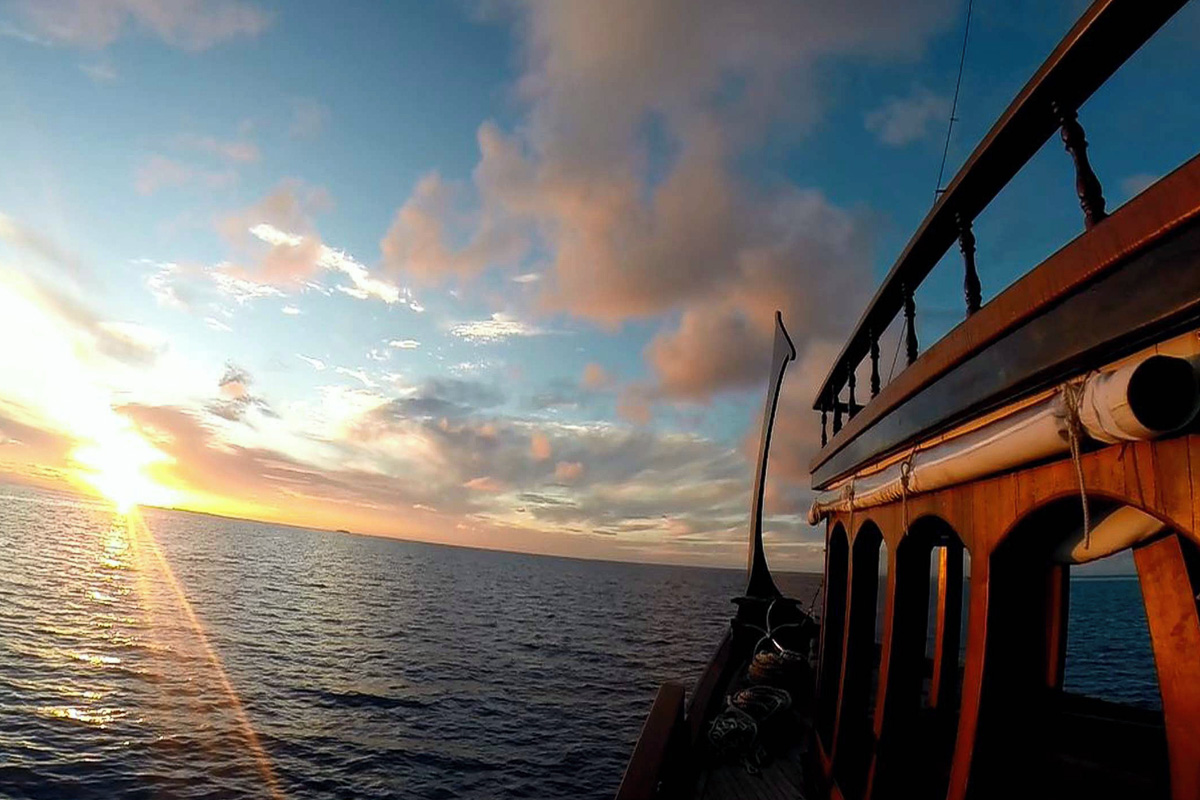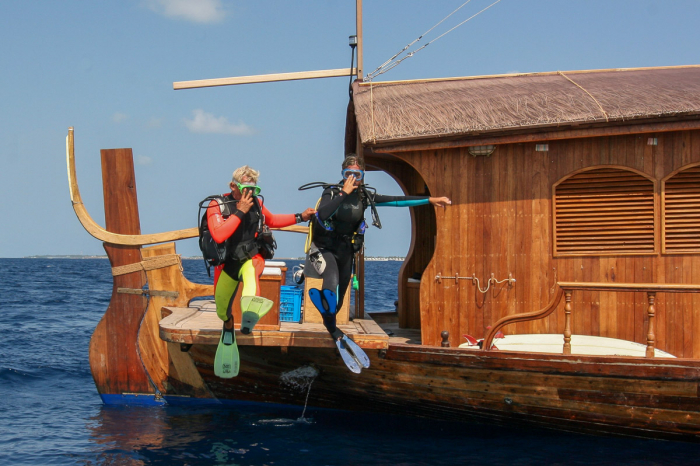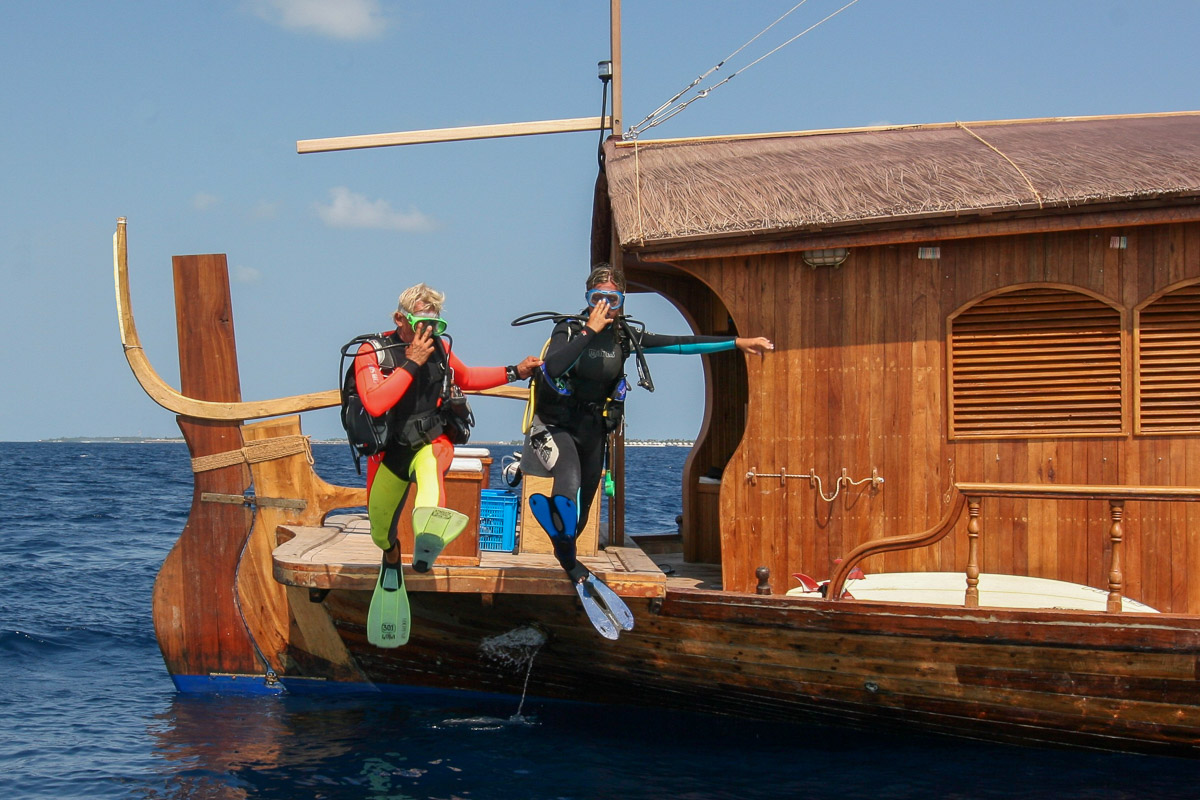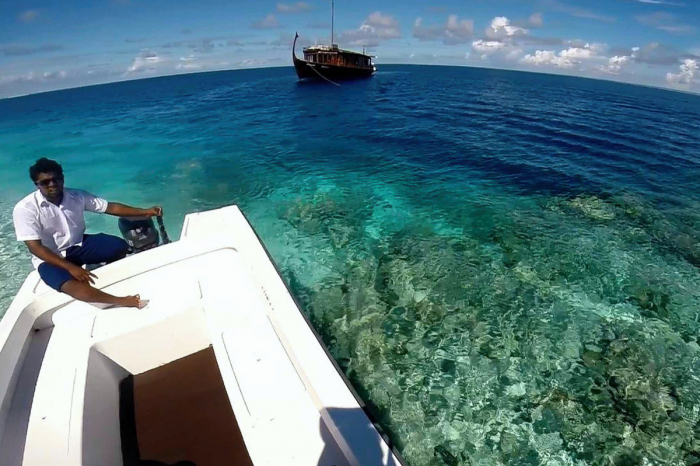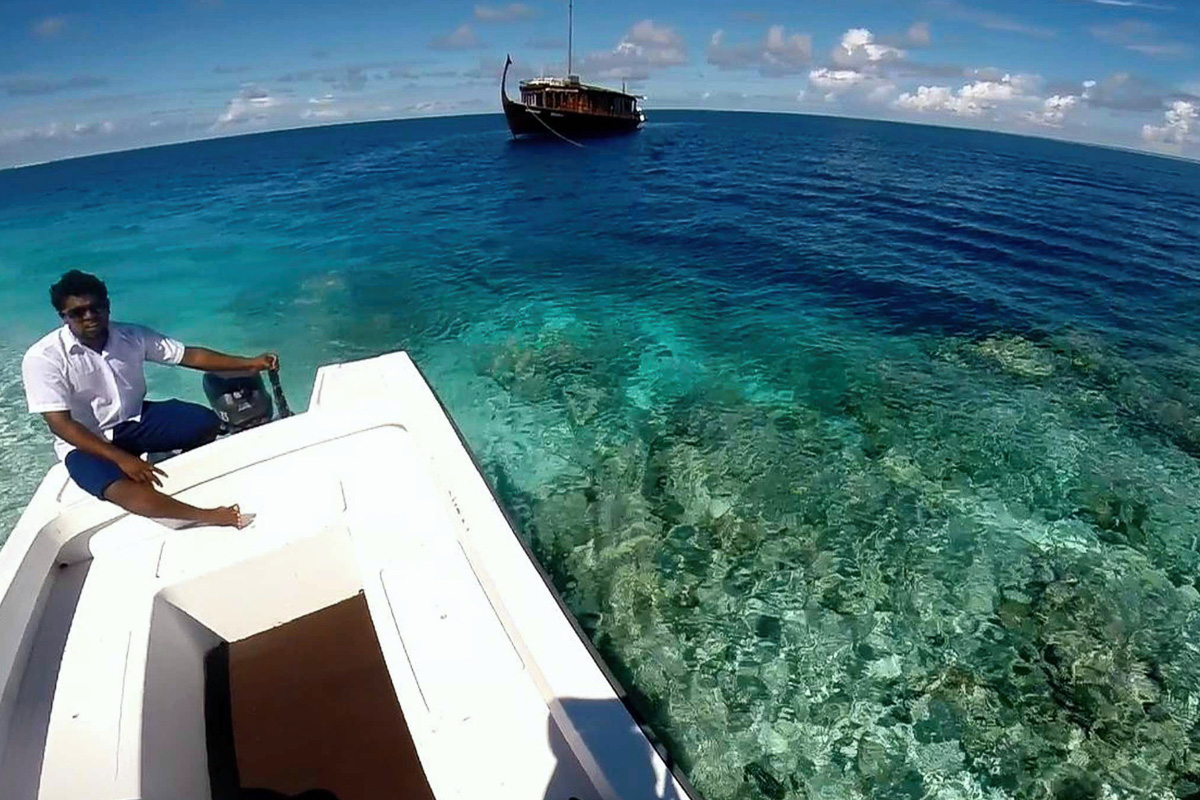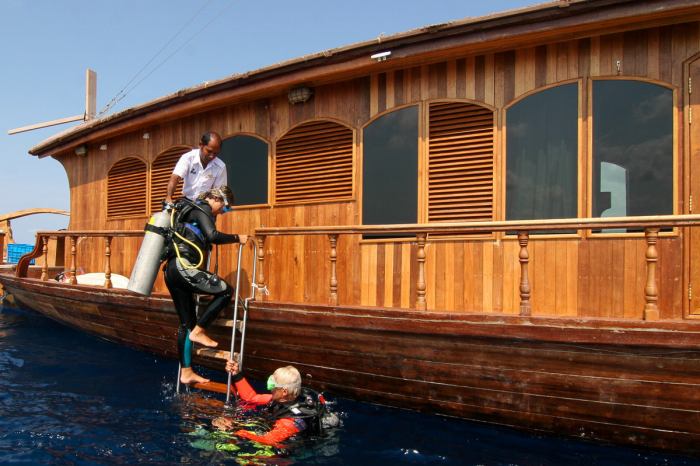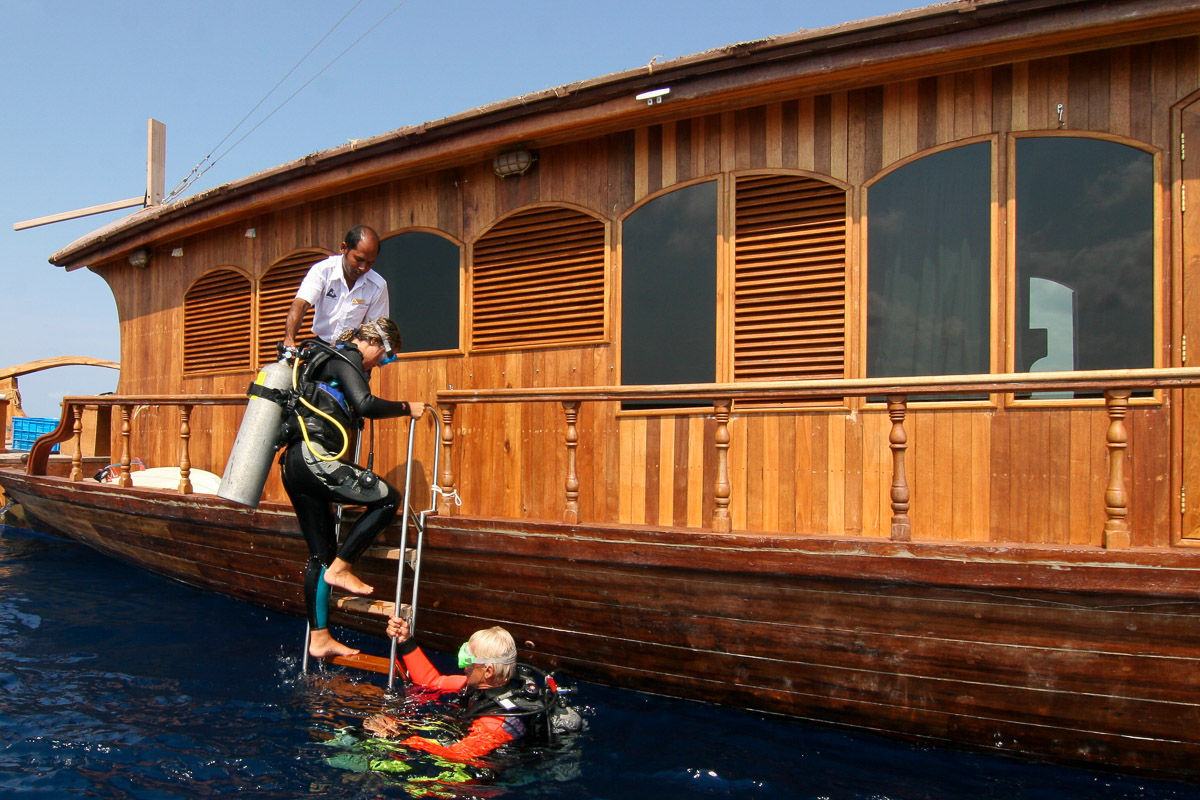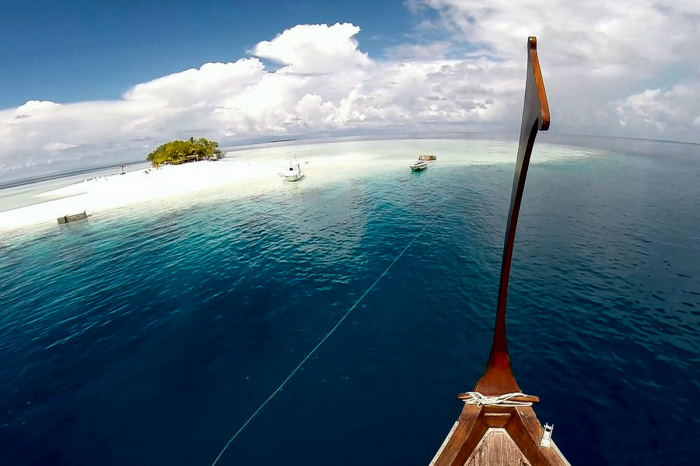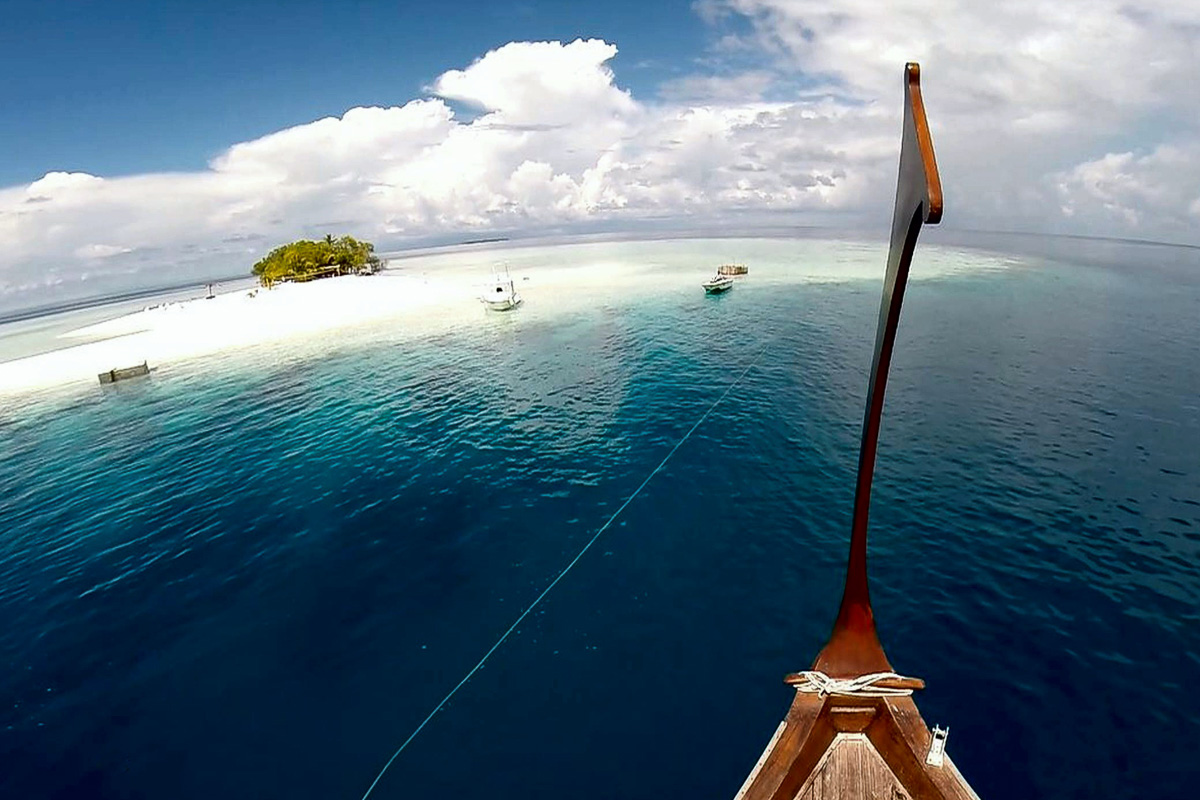 Overview
Exciting adventures with scuba diving, snorkelling, island-hopping, and more
World-class diving with custom itineraries for all interests and skill levels
Personalised round the clock service with a 1:1 crew to guest ratio
Incredible encounters with sharks, manta rays, sea turtles, and more
The Dhoni Stella 1 offers unique scuba safaris with a traditional Maldivian flare for up to four guests. Each of this vessel's custom itineraries includes the watersports of your choice exploring some of the most exciting sites, known for their sharks and manta rays, plus some of the most beautiful beaches in the Maldives. You'll also have opportunities to explore tiny uninhabited islands ringed by thriving coral reefs, visit authentic Maldivian communities known for their fascinating culture, and dive areas that few boats visit. During your voyage, you'll enjoy world-class guest service, delicious dining, and an intimate atmosphere.
---
Itineraries
Your travel concierge will help to personalise any of the itineraries below.
Cabins
---
About
About Dhoni Stella 1
Part of the prestigious Yacht Maldives family, Dhoni Stella 1 is one of the very best small group charter vessels, offering exciting charter safaris focused on scuba diving and snorkelling. The Dhoni Stella 1 is best suited to couples, friends, and families travelling together - with comfortable cabins and common areas that encourage social interaction. You can expect a smattering of luxurious details onboard, including warm teak interiors, attentive guest service, WiFi when in range, fine dining and a top-shelf bar stocked with your favourite selections. Not to mention sparkling clean, well-maintained facilities and activities led by professional local guides.
This comfortable solid wood sailing vessel cruises the Maldives' calm, turquoise waters year round with suggested itineraries based on the seasons and weather. Each voyage highlights your chosen atolls' most famous oceanic attractions - thriving coral reefs, channels, or picture-perfect tropical islands - plus, added adventures and an option to combine your trip with a resort or two along the way. The Dhoni Stella 1 can be chartered for up to ten days, accommodating groups of all kinds, from new divers to dive pros.
Onboard Dhoni Stella 1
Dhoni Stella 1 offers two spacious cabins featuring welcoming decor and all the comforts of a floating boutique hotel. At the bow, you'll find a generous open-air dining room with comfortable cushioned seating, ideal for al fresco meals with a sea breeze. Three delicious meals are served each day, with custom menus selected by each charter group. Complimentary coffee, tea, snacks, and fresh exotic fruit are offered to help guests keep their energy levels up, and alcohol is sold once each day's adventures are done. Two sun decks are available at the stern and above the wheelhouse, with loungers and plenty of room to relax.
Diving and activities
Guests of all kinds will find Dhoni Stella 1 well-equipped for adventure, with everything needed to make the most of their time in the Maldives. Diving and snorkelling are conducted from the aft platform or a custom tender, depending on the site. Rental equipment of all kinds can be arranged, and guests are free to choose how much or little hands-on guiding they prefer as a part of their charter agreement. Each of this vessel's custom itineraries allows for exploration both above and below the waves, combining visits to legendary watersports sites with laid back pursuits like island hopping.