Dhinasha
Bespoke charters exploring the Maldives' central atolls, with diving, snorkelling and island hopping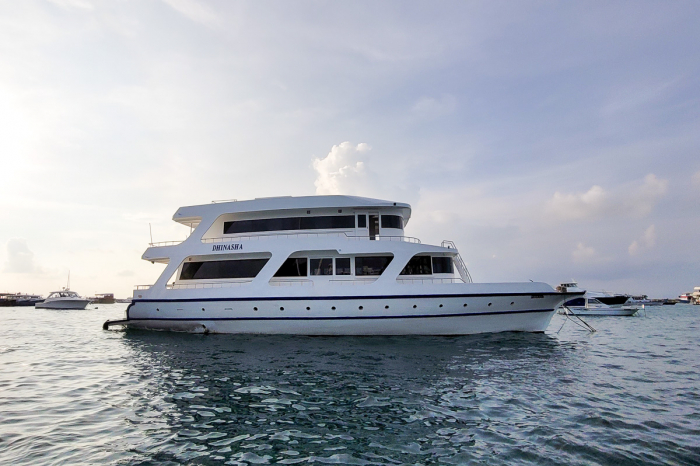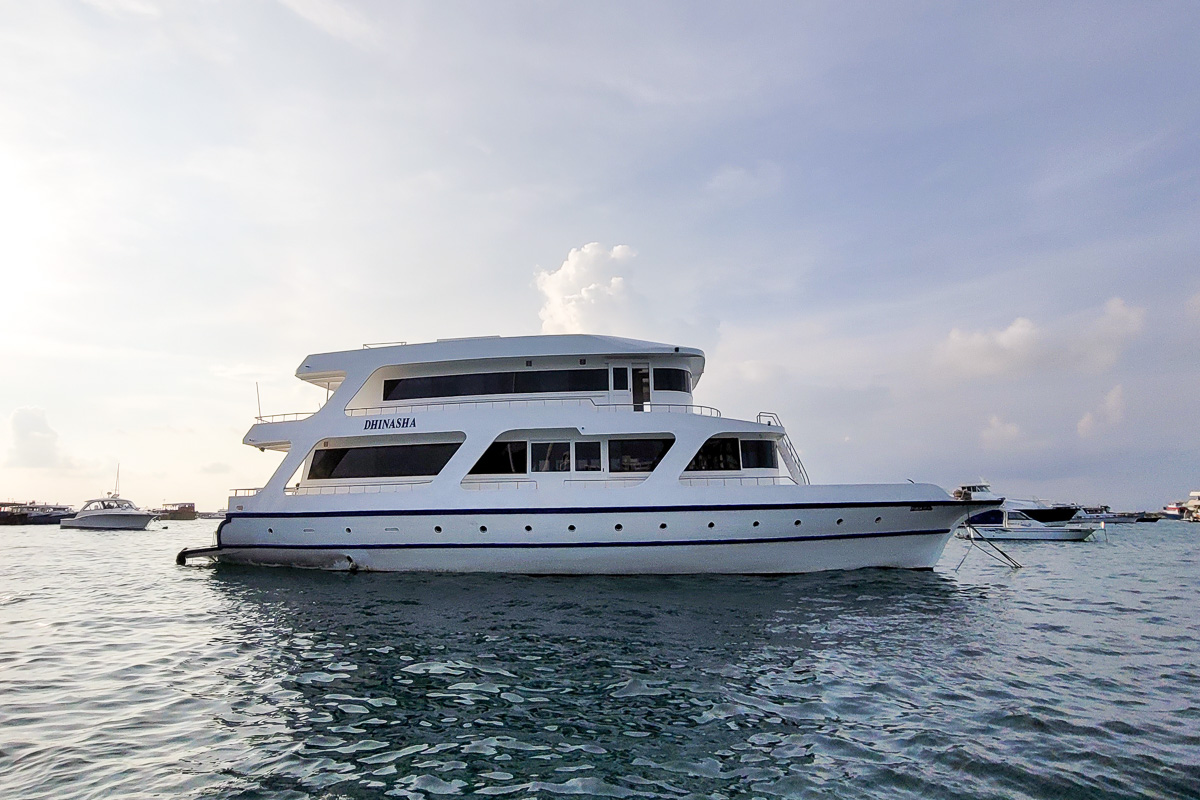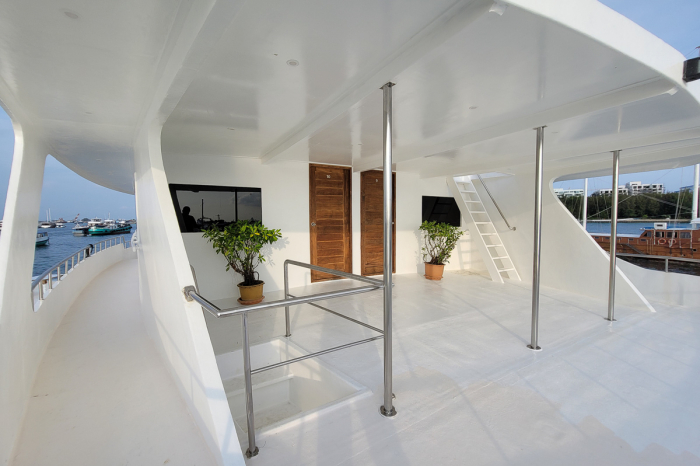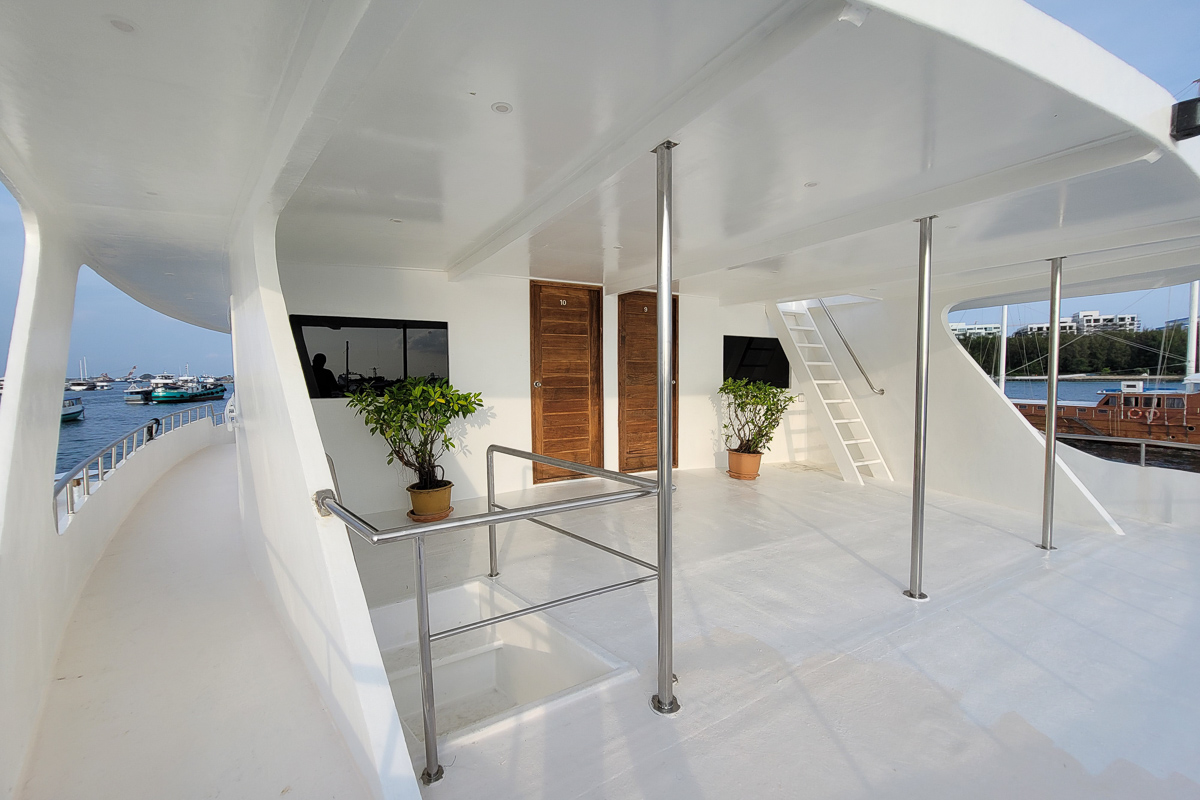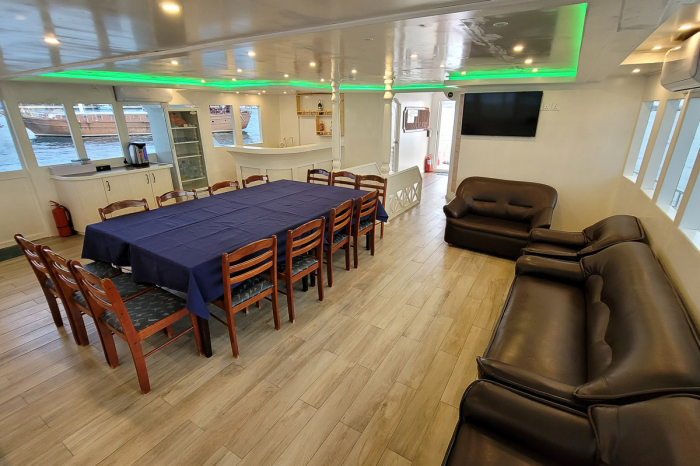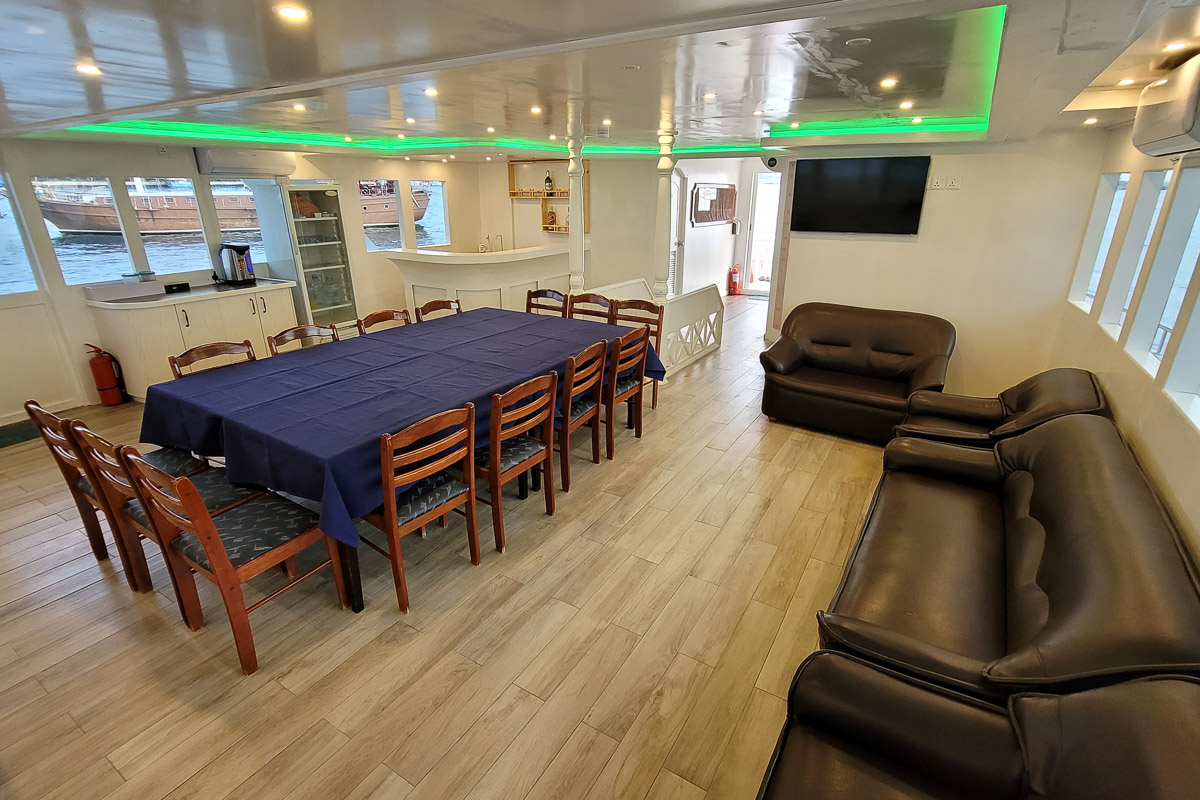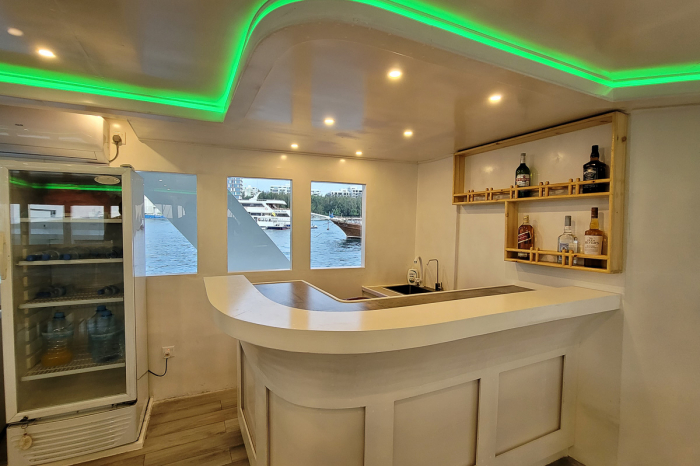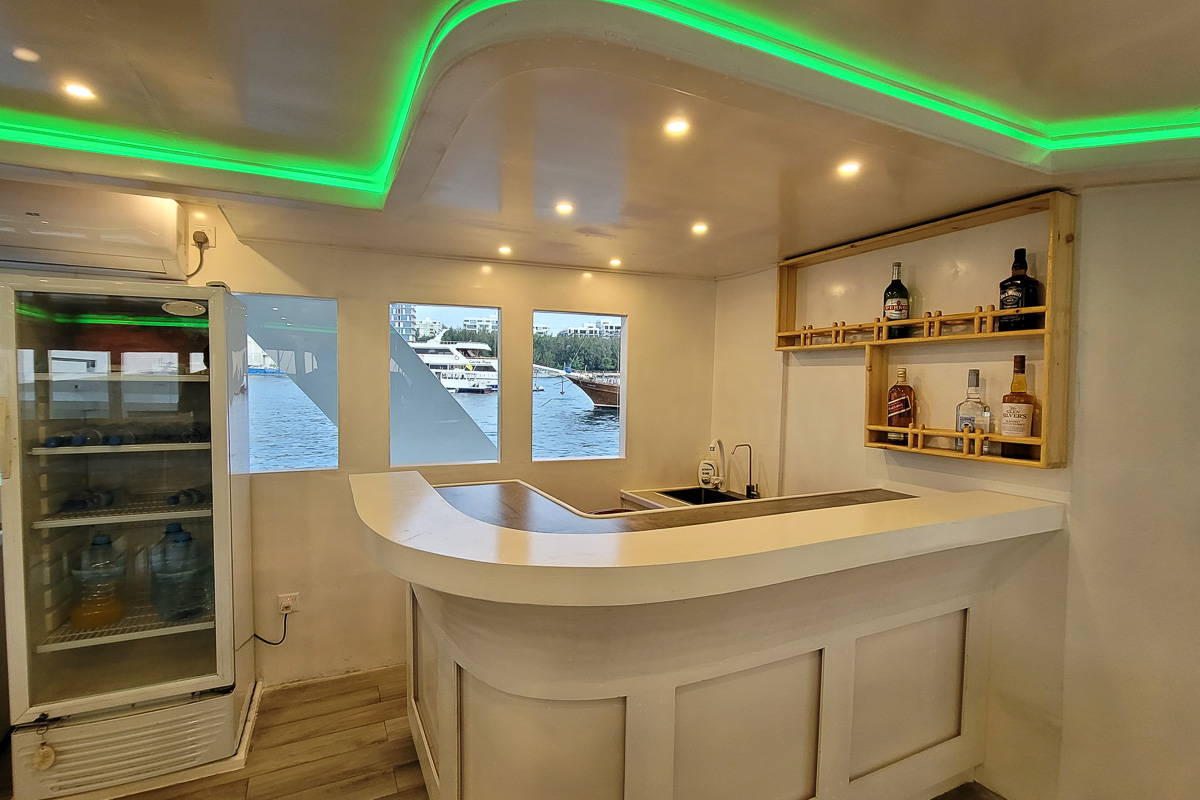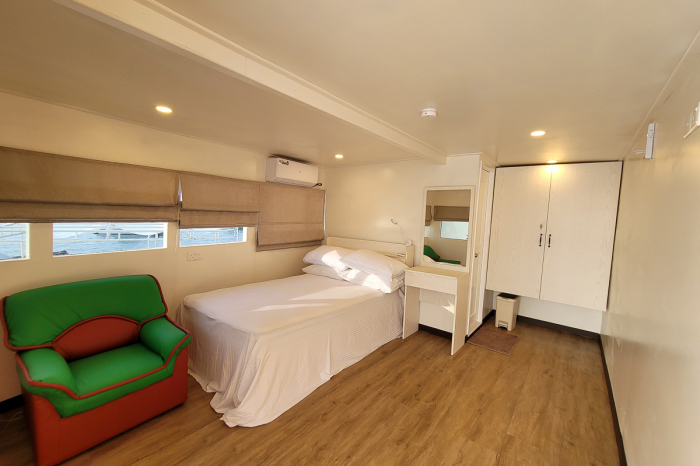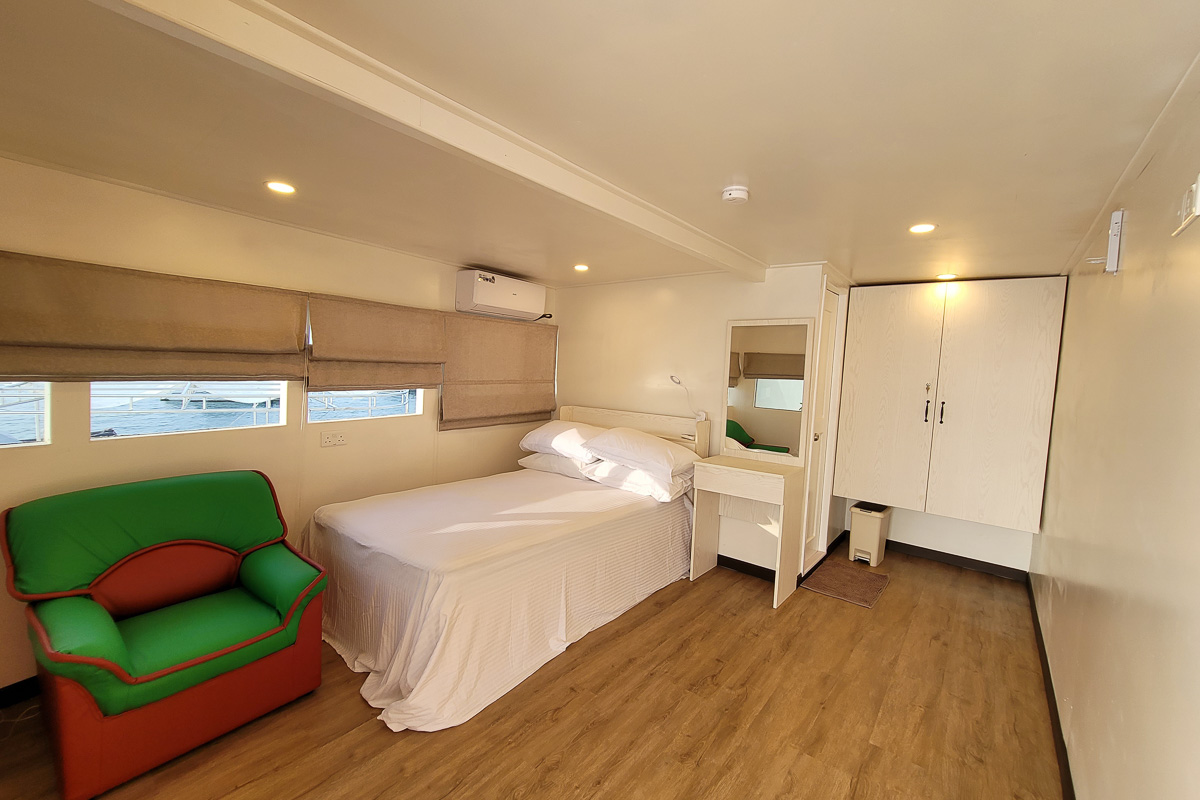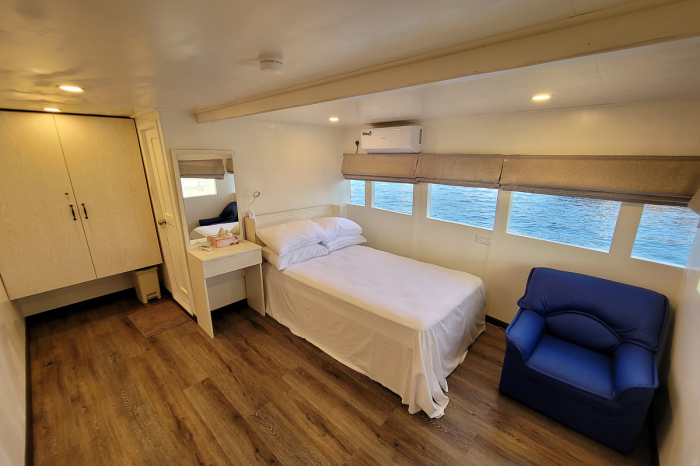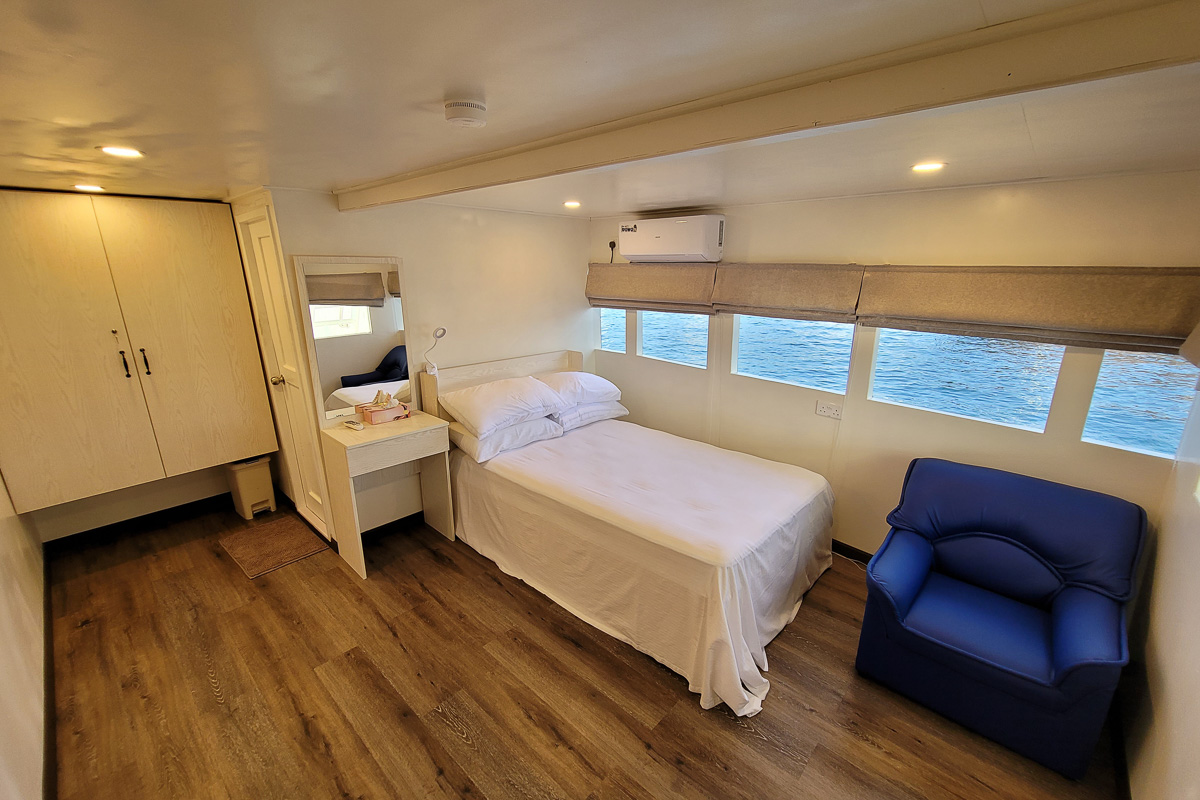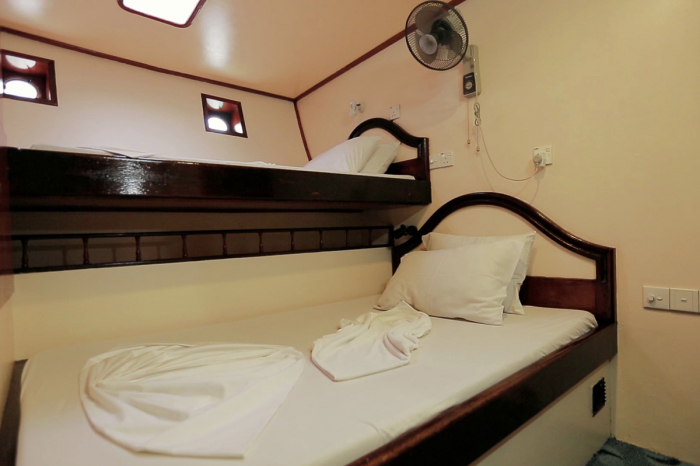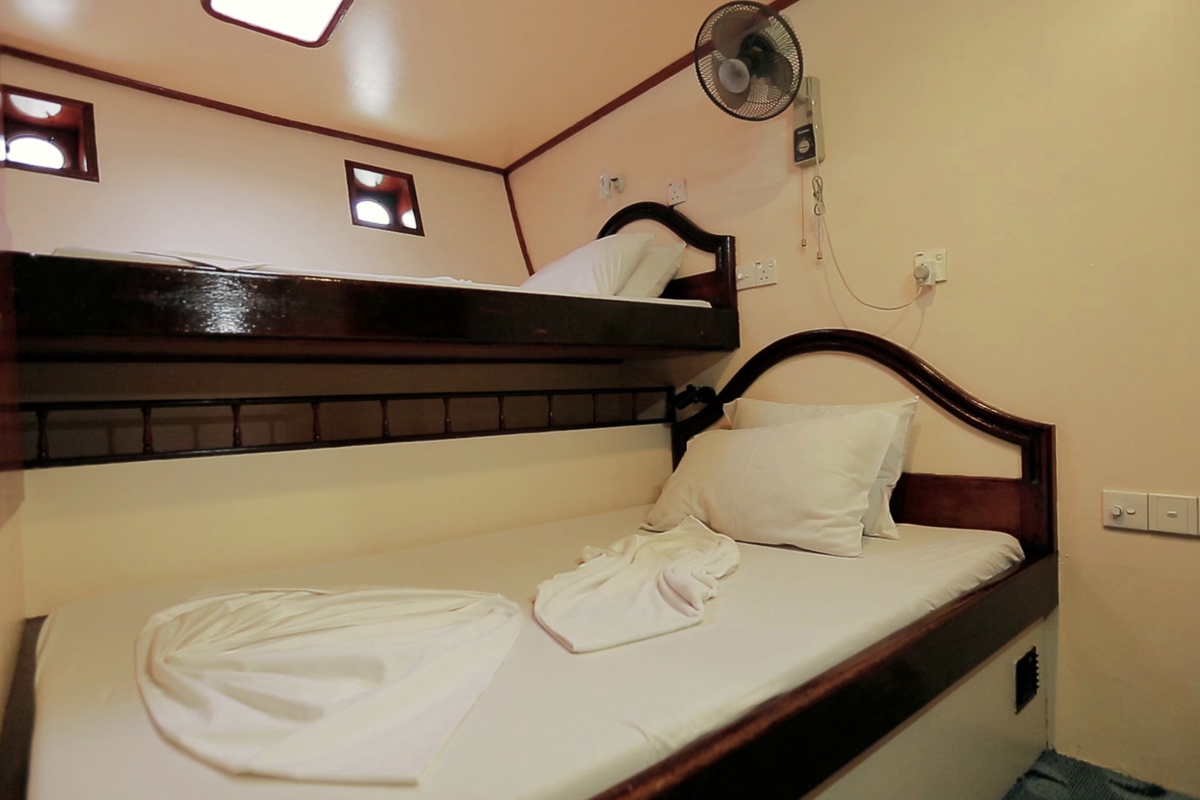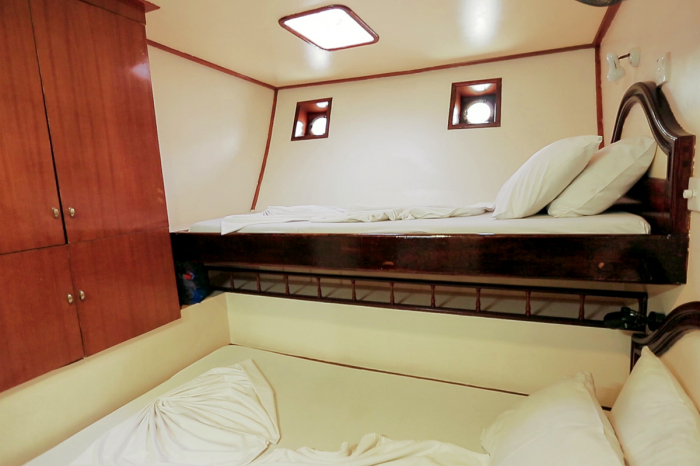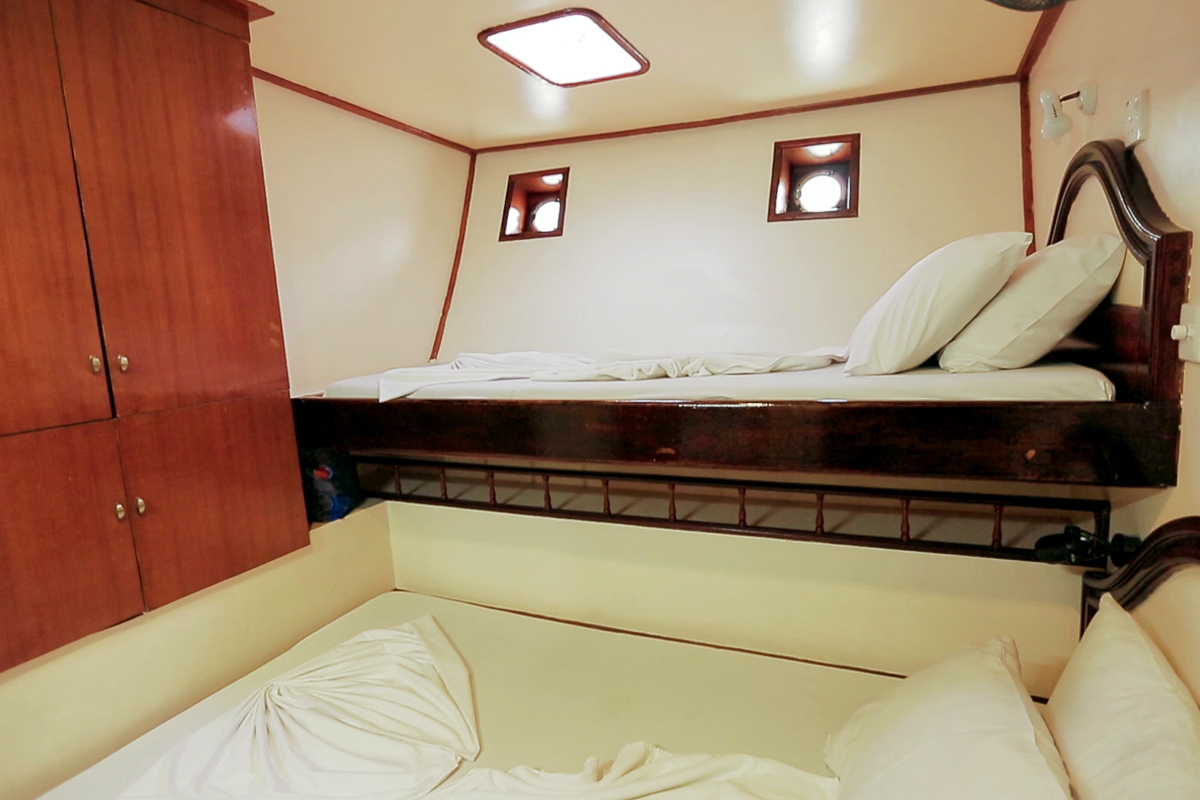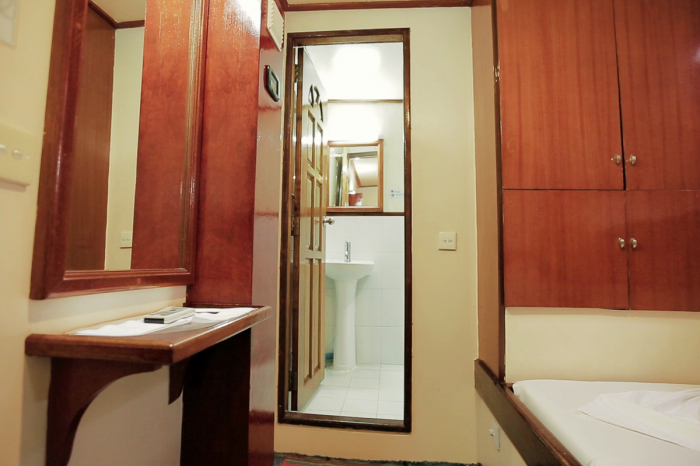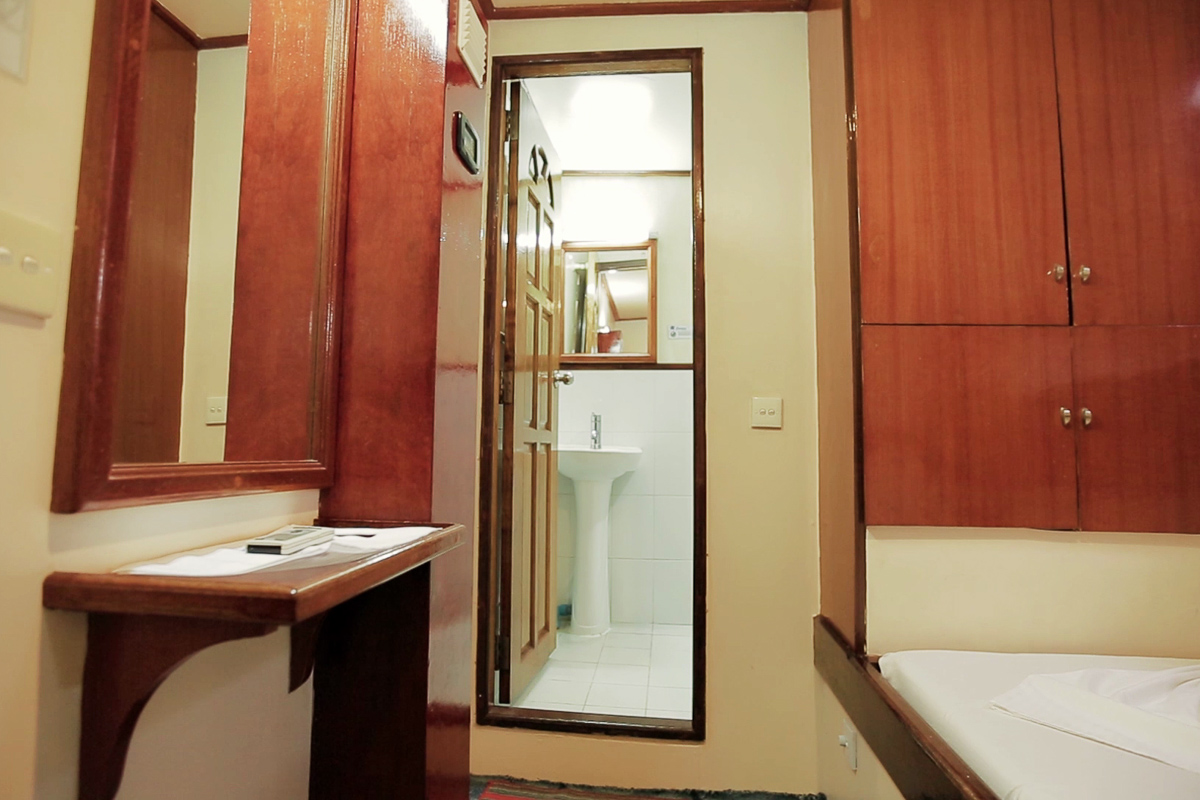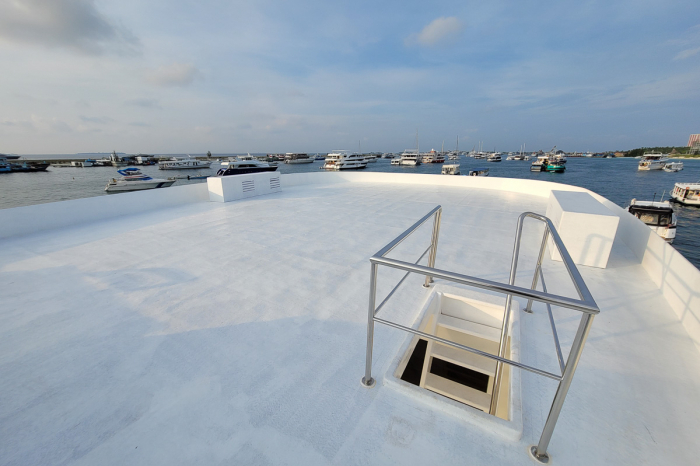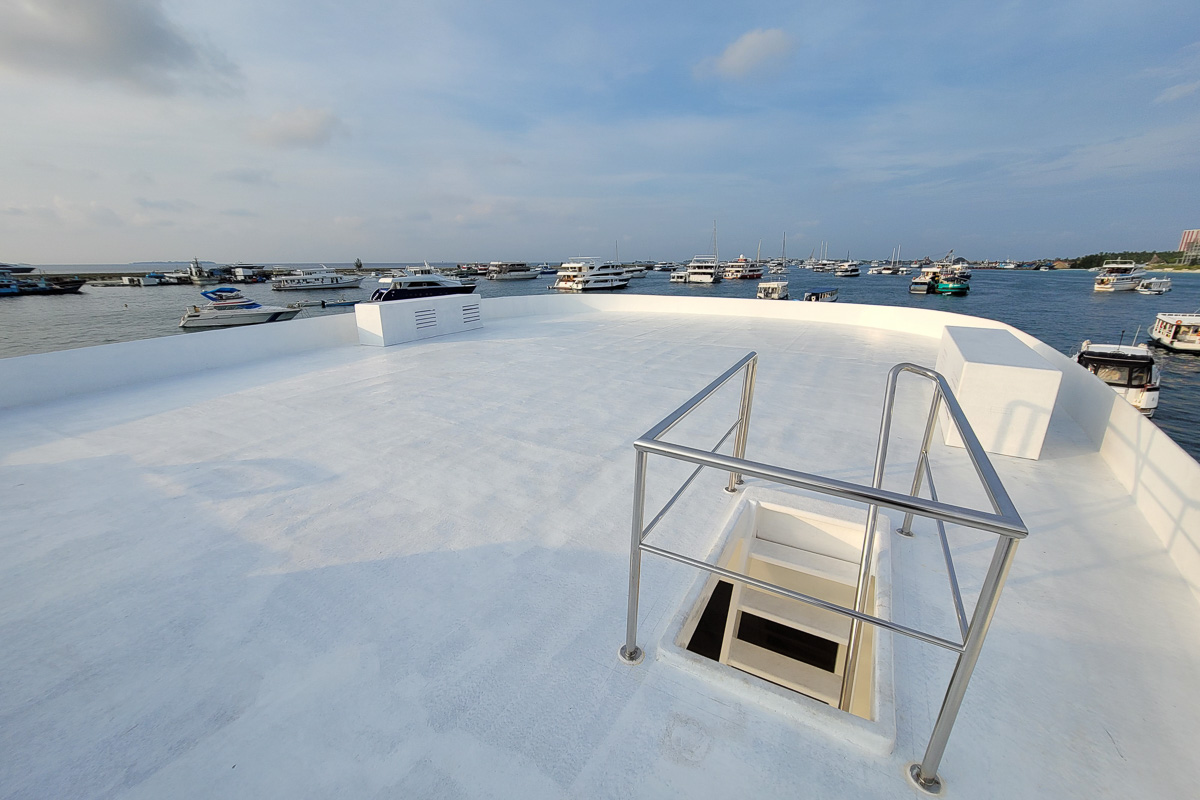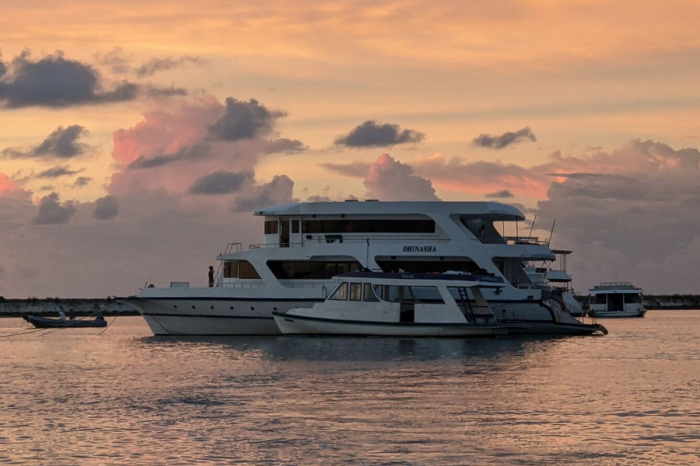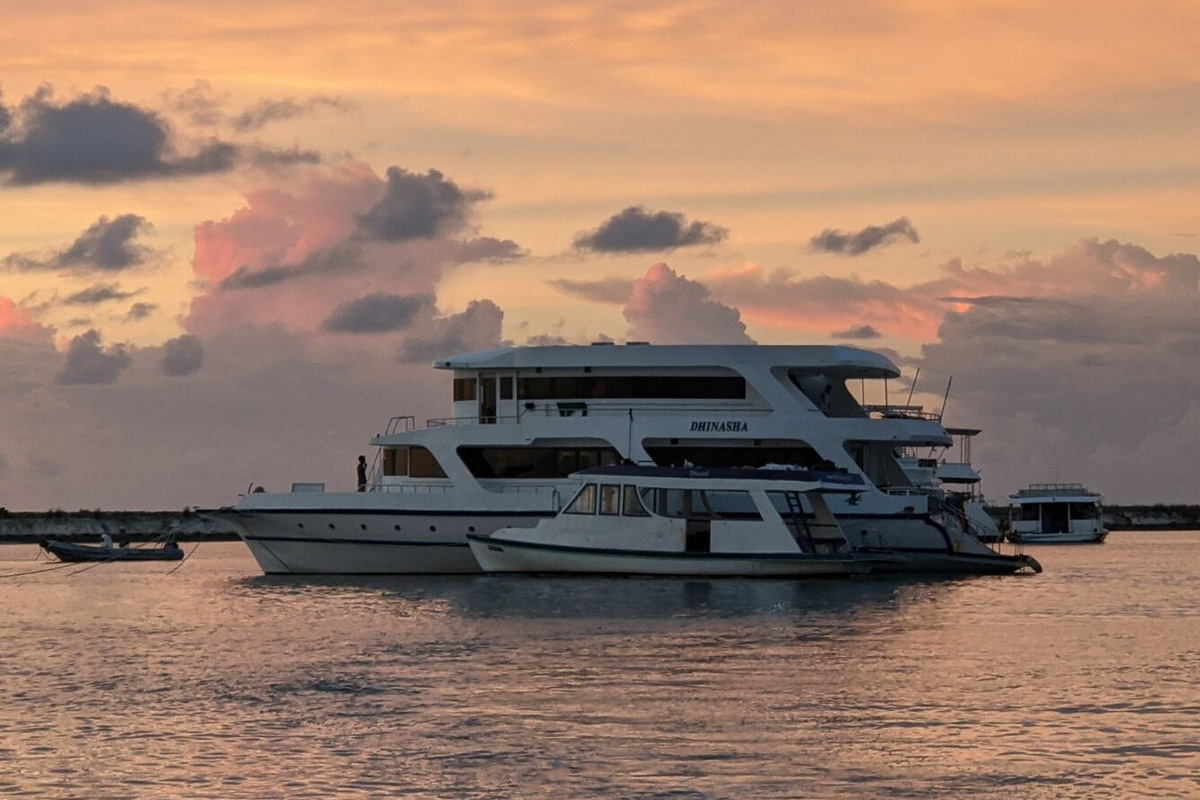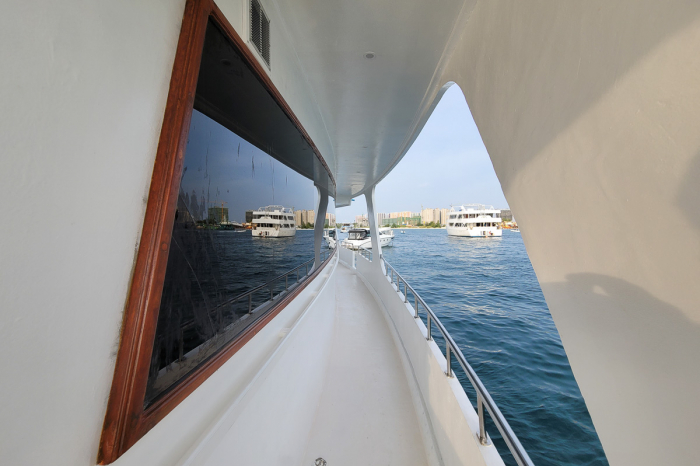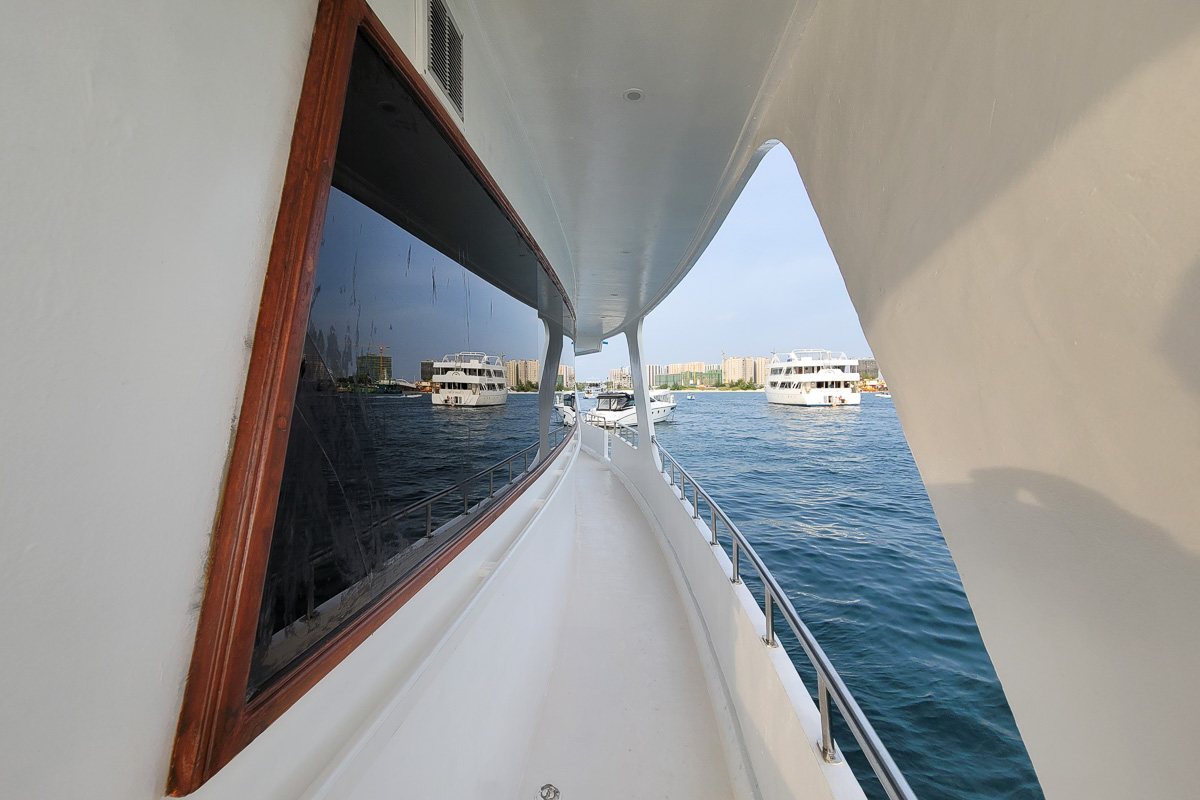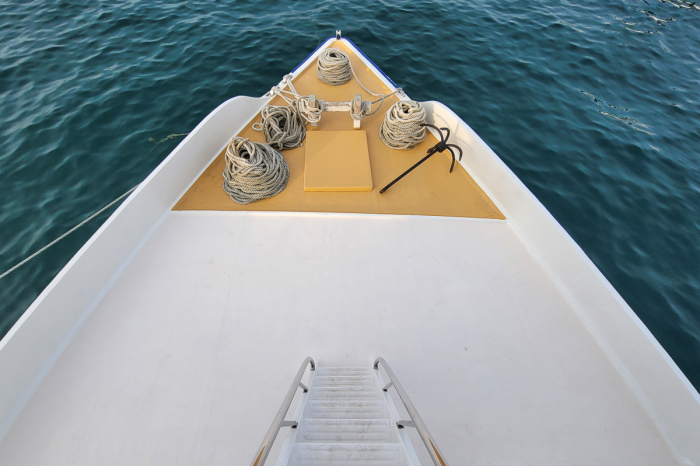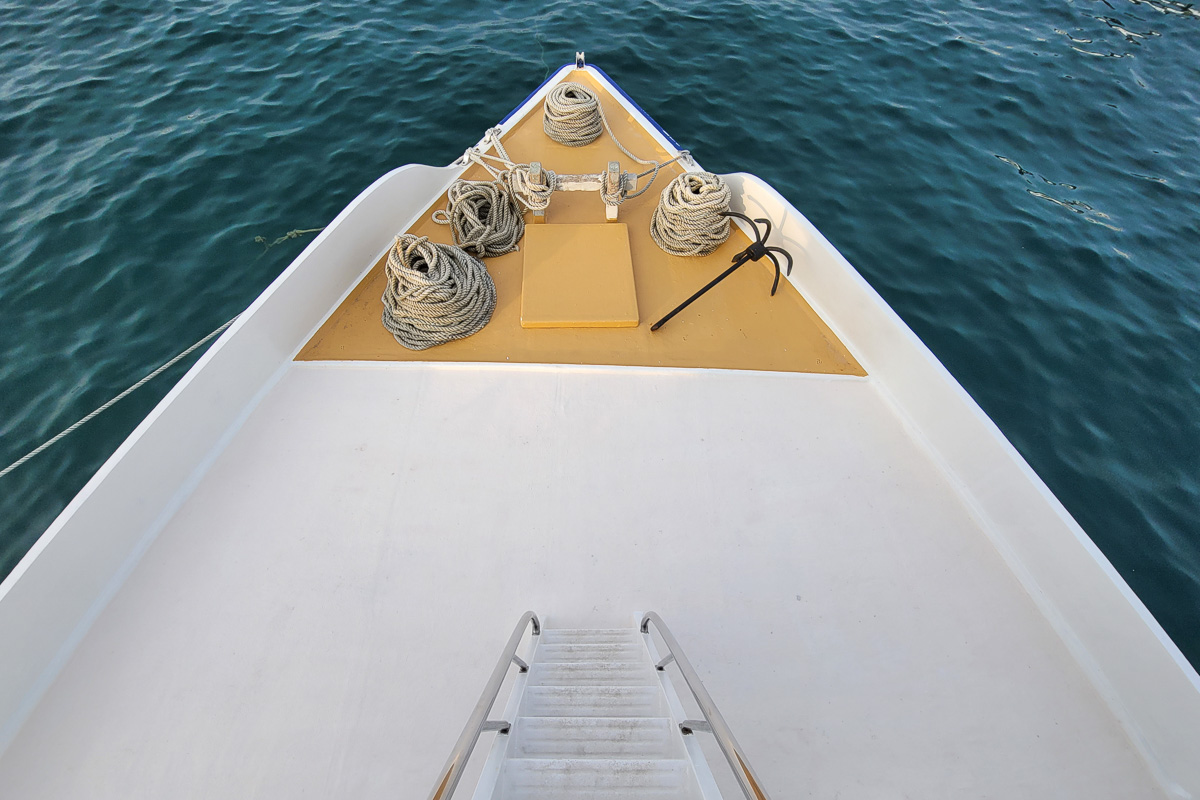 Overview
Personalised guest service and itineraries from an expert local crew
Watersport adventures with scuba diving, snorkelling and island-hopping
Fantastic reef and channel diving with expert guides onboard
Exciting encounters with sharks, manta rays, and even whale sharks
The Dhinasha offers custom chartered scuba safaris exploring the Maldives' central atolls for up to fourteen guests. Each trip includes snorkelling, scuba diving, and island hopping adventures, perfectly tailored to your group. This region is world-famous for its stunning scenery above and below water, with tropical islands ringed by white sand, coral gardens, and encounters with sharks, manta rays, and even whale sharks. Enjoy the trip of a lifetime, complete with delicious dining and drinking, personalised service and an authentic Maldivian flare, and a fun and relaxing social ambience for your private group.
---
Itineraries
Your travel concierge will help to personalise any of the itineraries below.
Cabins
---
About
About Dhinasha
The Dhinasha is a spacious motor yacht, and one of the Maldives' most comfortable options for chartered groups. This vessel specialises in exciting custom liveaboard safaris focused on scuba diving, snorkelling, and island hopping - with plenty of activities for divers and non-divers alike. Families, friends, and dive groups travelling together will enjoy generous common areas ideal for socialising, with ample space for rest and relaxation. You can expect highly attentive guest service throughout your voyage, in addition to little luxuries like free wireless internet when in range, sumptuous meals, and a top-shelf bar fully stocked with your favourite selections.
If you're hoping to explore the Maldives' most famous atolls, this boat might be your best bet. Seasonal itineraries based according to the seasons visit North and South Ari, North and South Male, and Rasdhoo Atolls. No matter what custom voyage you create, your trip will include above and below water attractions including visits to scenic tropical islands, pristine reefs, and remote reefs and channels - where big fish action is nearly guaranteed. If you'd like to add additional activities and outings to your trip, the Dhinasha's team of Maldivian travel experts is happy to help!
Onboard Dhinasha
Dhinasha's 10 cosy yet comfortable cabins come equipped with all the comforts of home, perfect for spending an adventurous week at sea. At the stern, you'll find a shaded relaxation zone, with tables and cushioned seating, ideal for escaping the midday heat without missing out on the scenery. Head to the top deck for even more space to spread out in between dives and loungers in the sun and shade. Each day, you'll be served three sumptuous meals, with menu selections complimenting your charter group's tastes. Coffee, tea, and snacks are available around the clock, and alcohol is sold once the day's diving and snorkelling have concluded. Dining can be enjoyed in the generous air-conditioned indoor saloon or al fresco.
Diving and activities
This charter yacht is perfect for groups and families that enjoy diving, snorkelling, and island hopping, all conducted from a comfortable custom dhoni. Rental equipment of all kinds is available, and snorkelling gear is provided free of cost. Each charter group is free to decide how much or little expert guiding they prefer in the water, with a friendly team standing by to assist with anything you might need, including helping you spot all the region's most famous species. Your trip will include stops at stunning white-sand beaches, island hopping across  picture-perfect atolls, and exploration of legendary scuba diving and snorkelling sites. Just let the crew know what you hope to see and do, and trust them with all the details!