Nusantara Mikumba
Brand new, spacious, and budget-friendly boat with three exciting Komodo itineraries to choose from
from
$185
/day
per person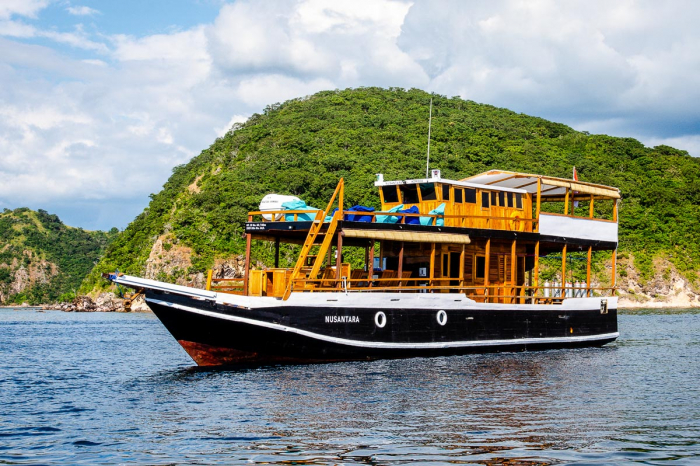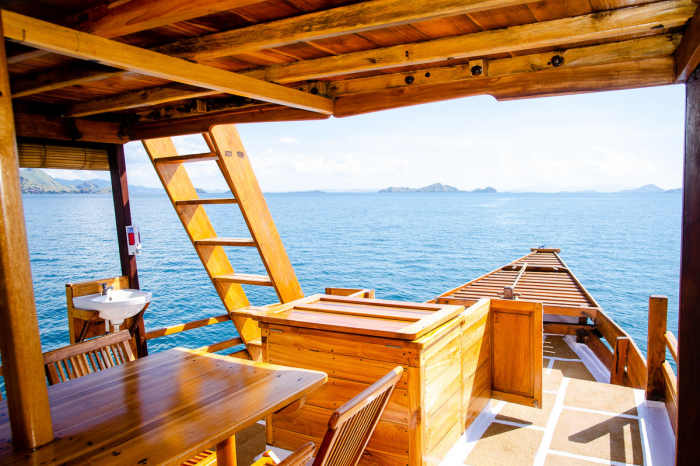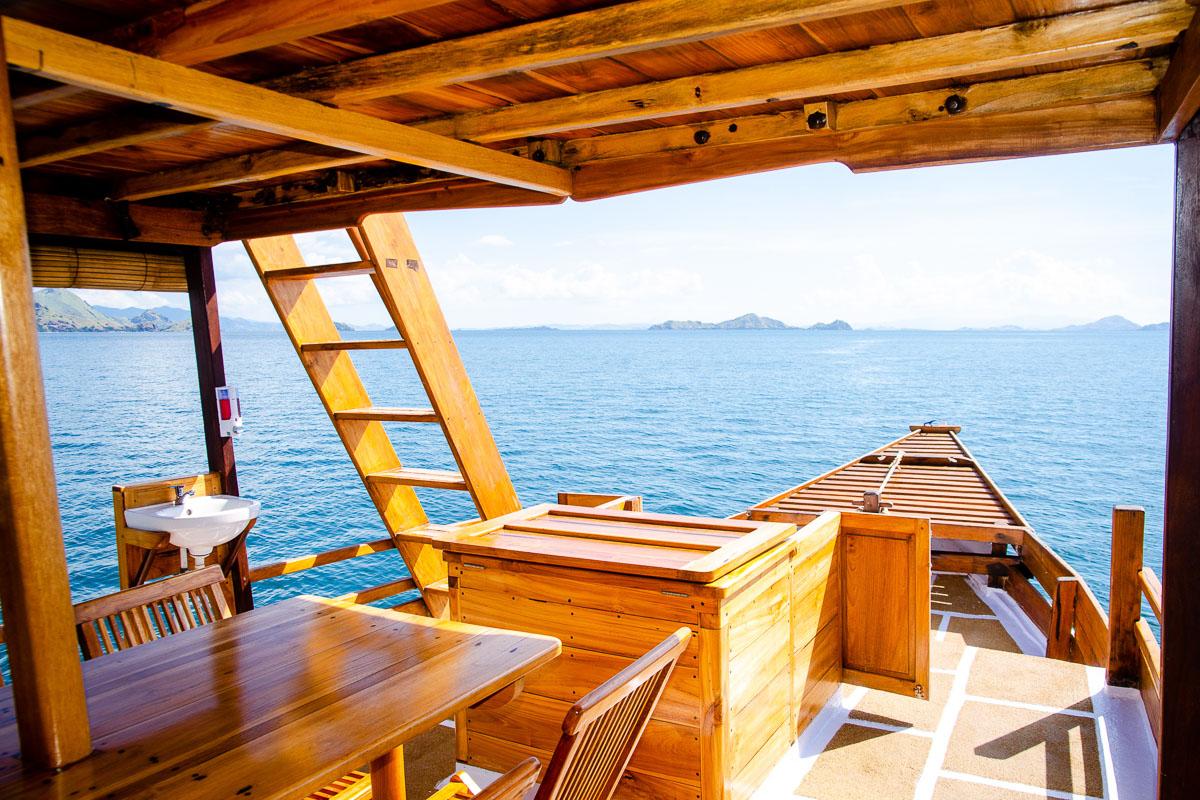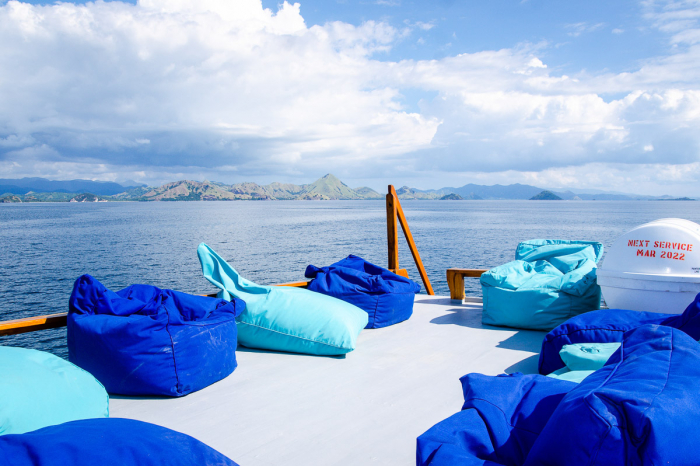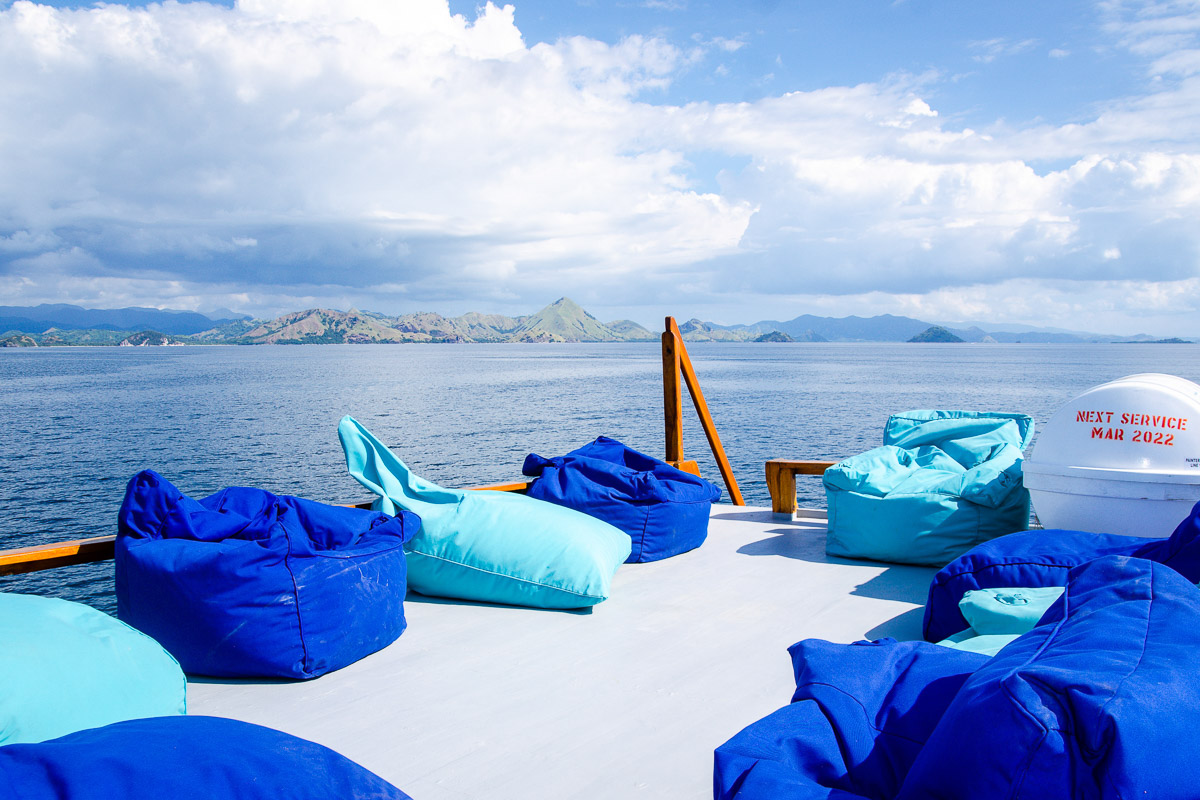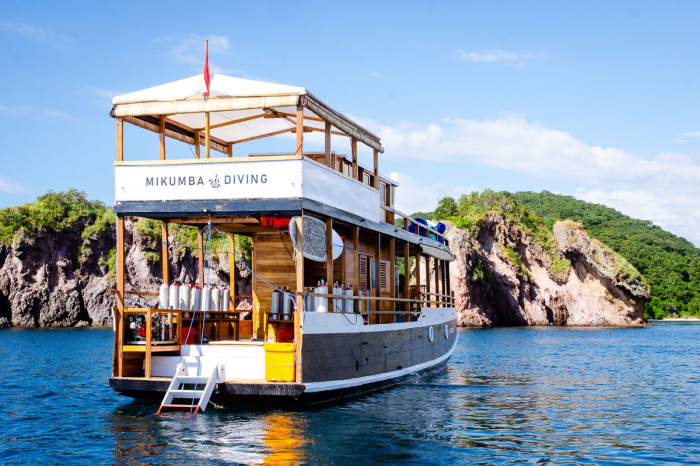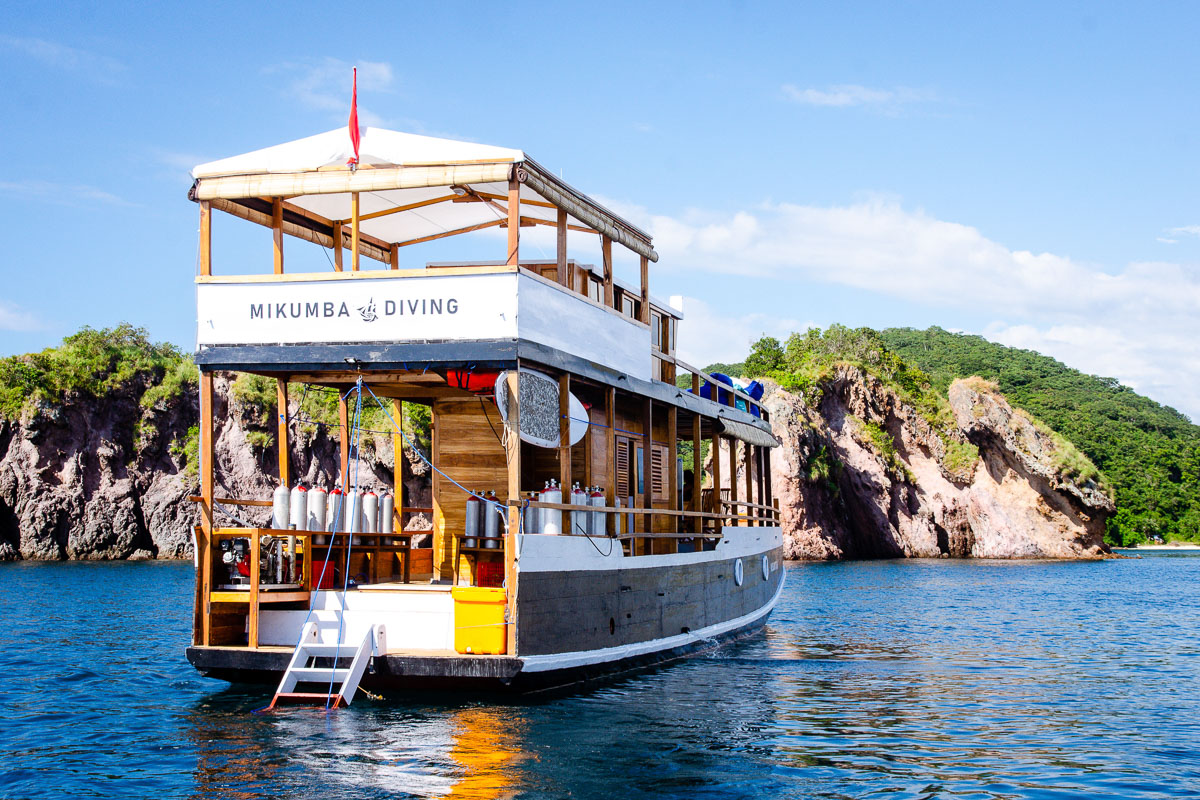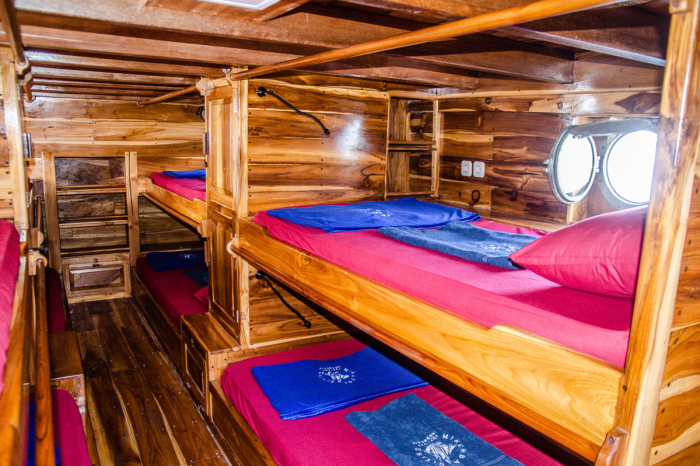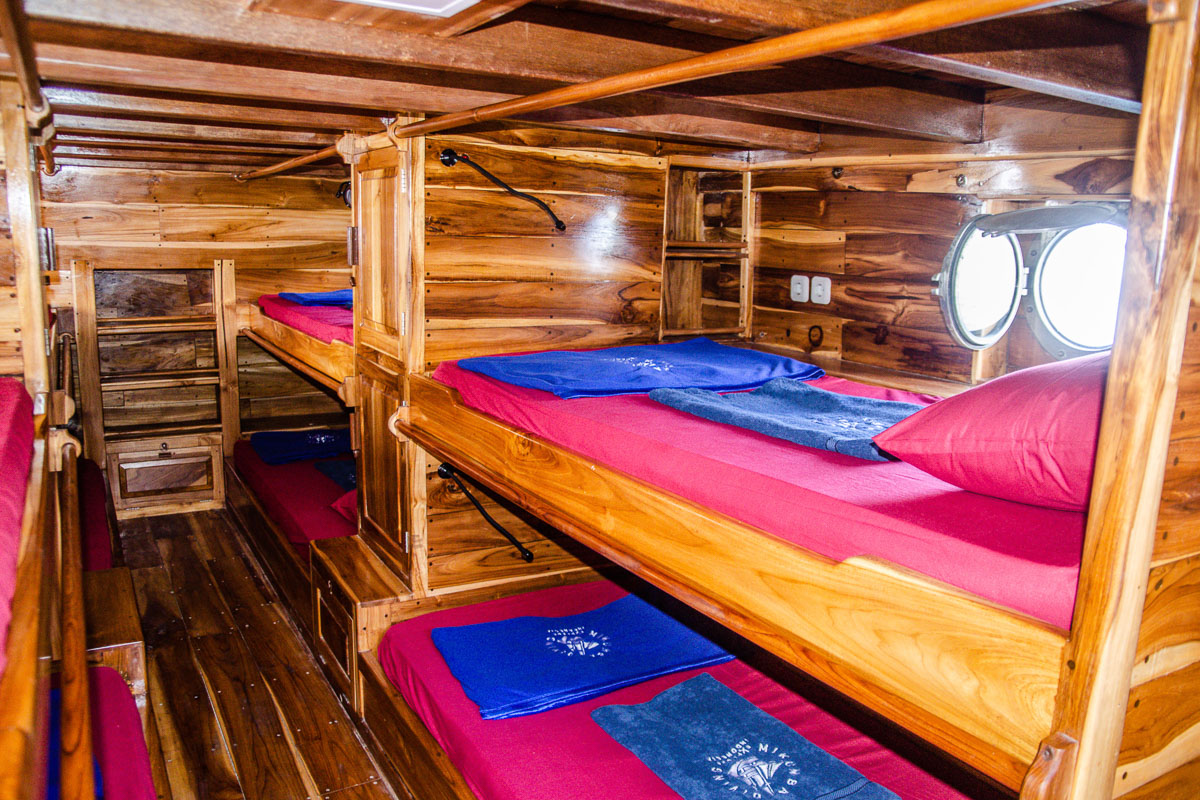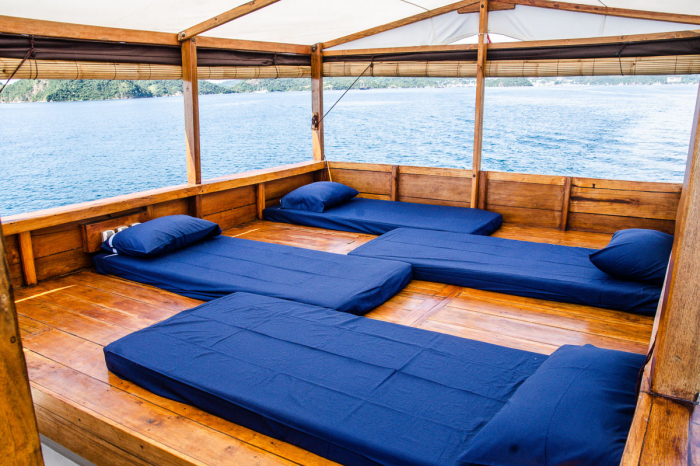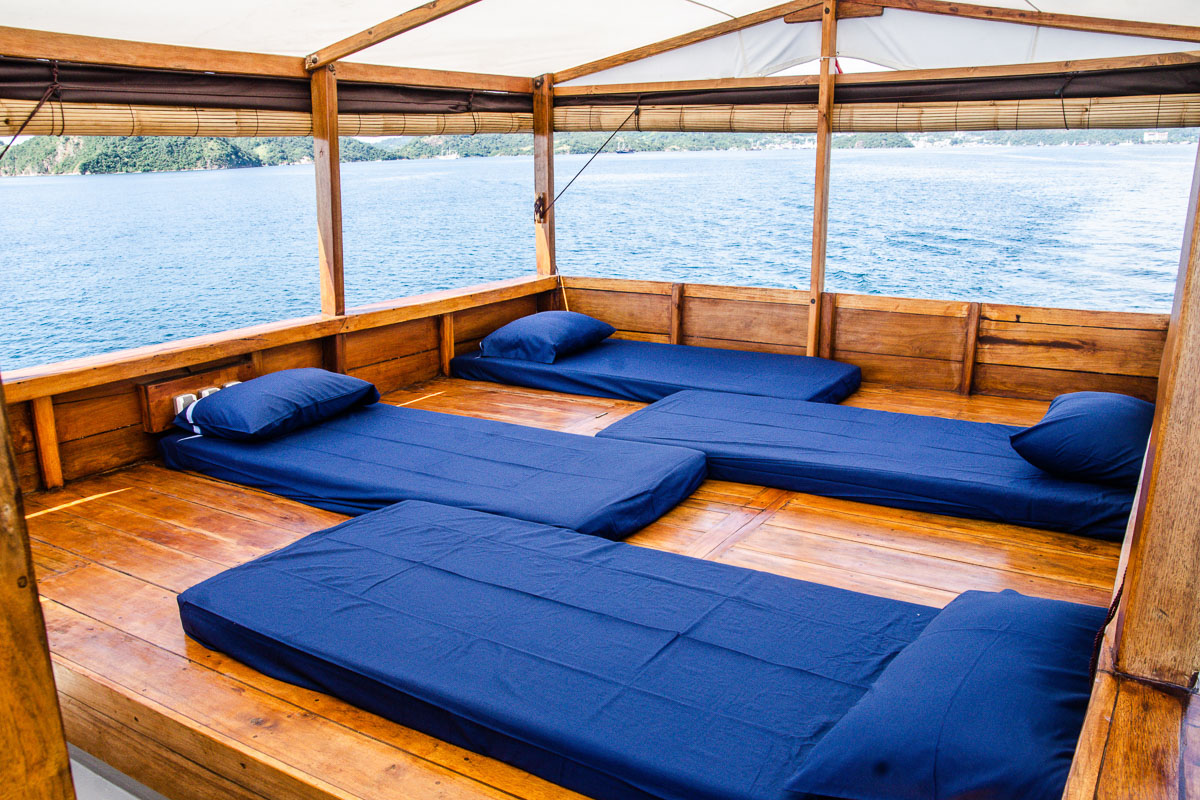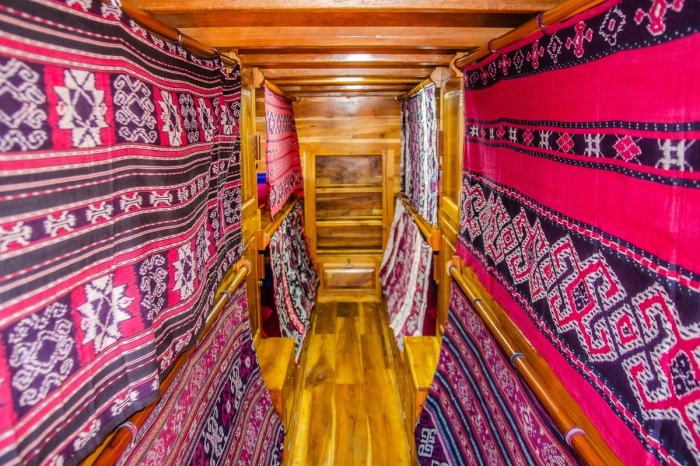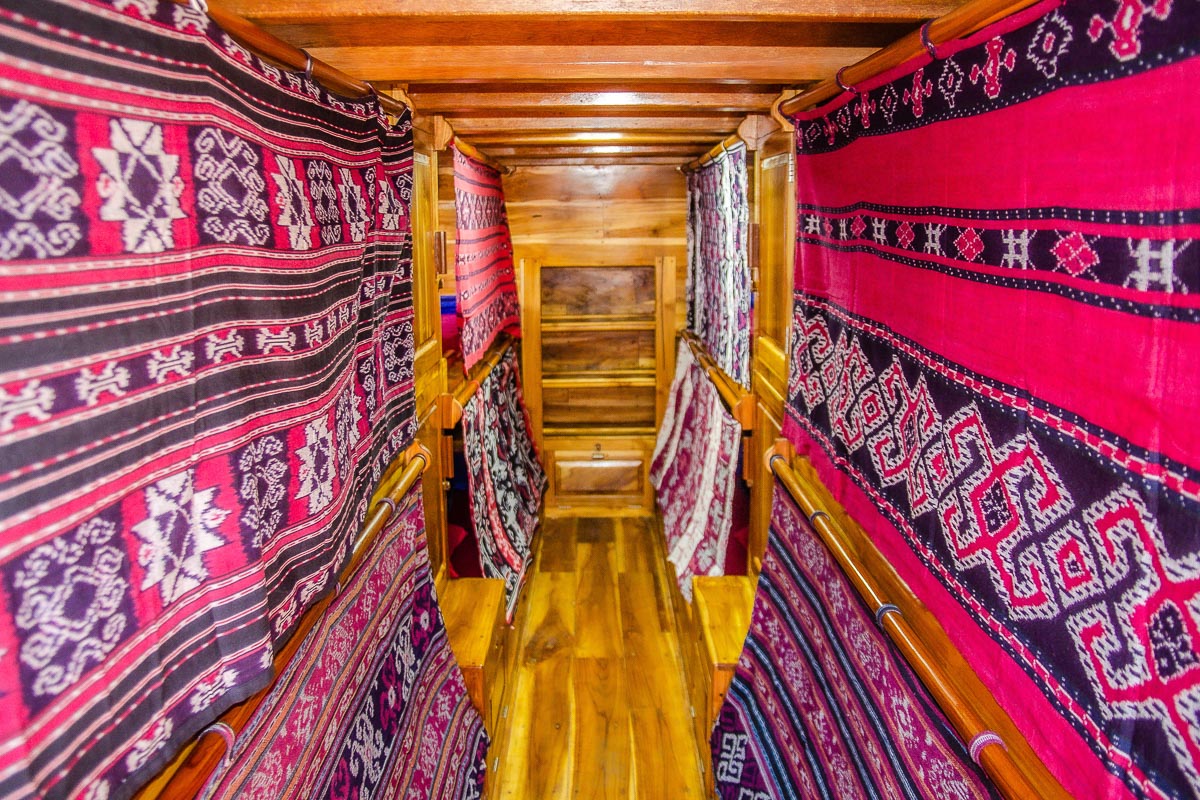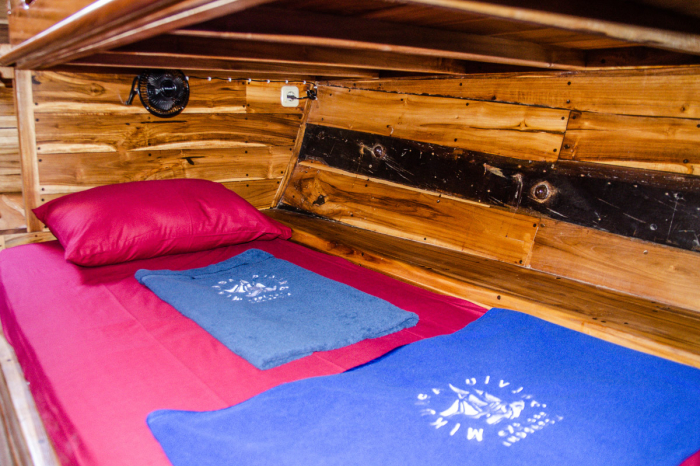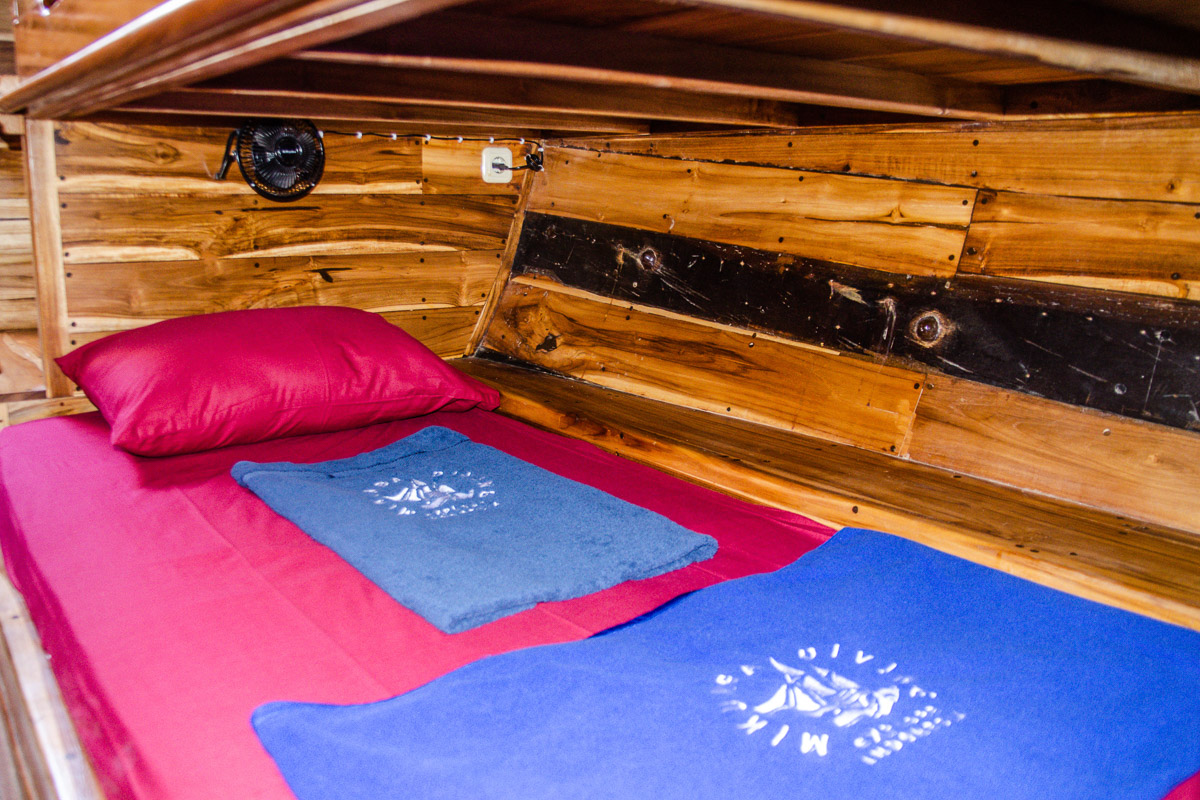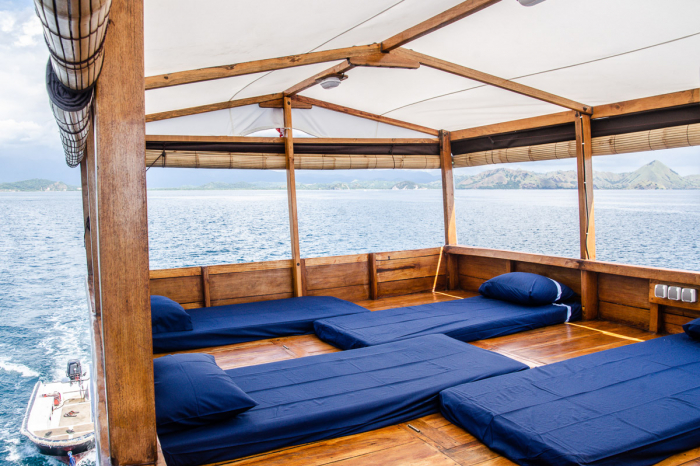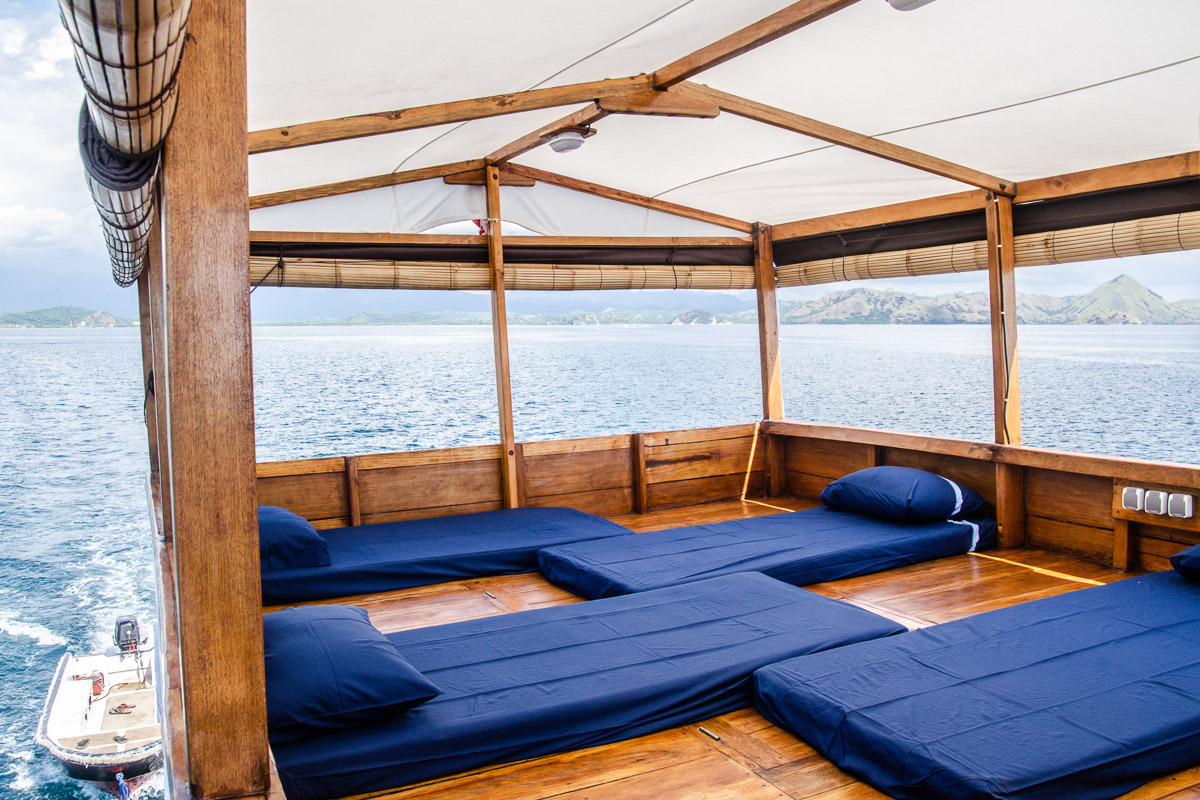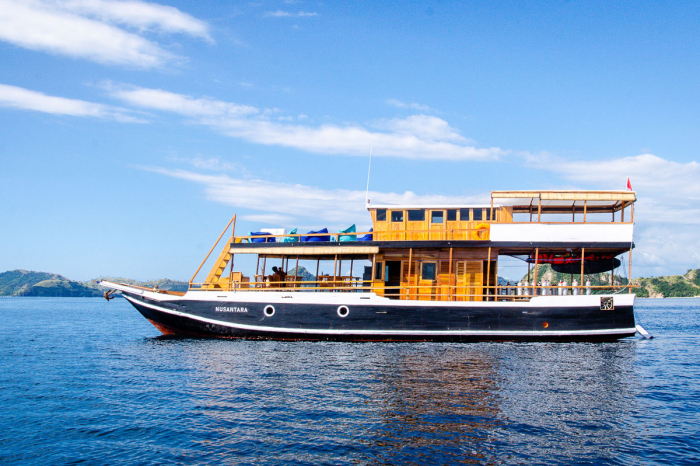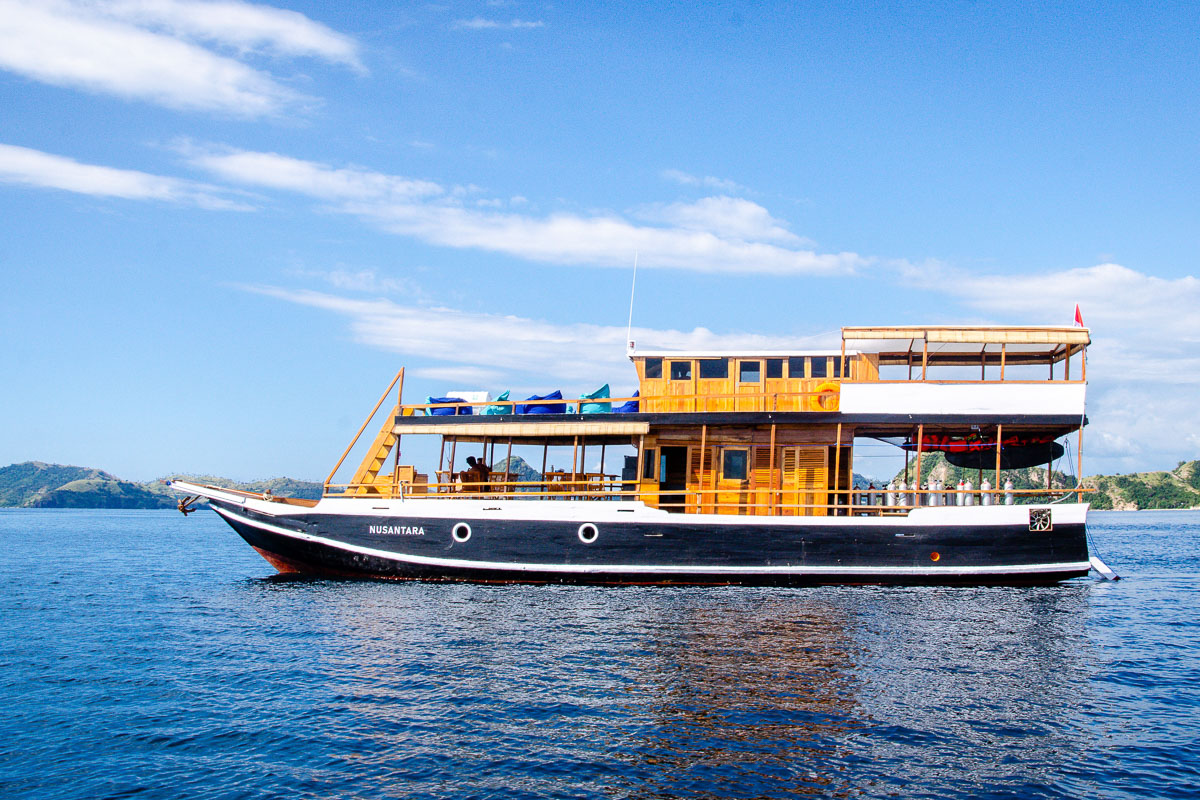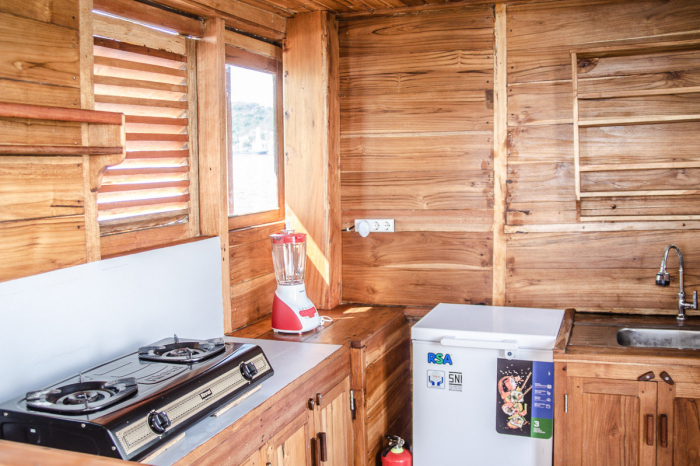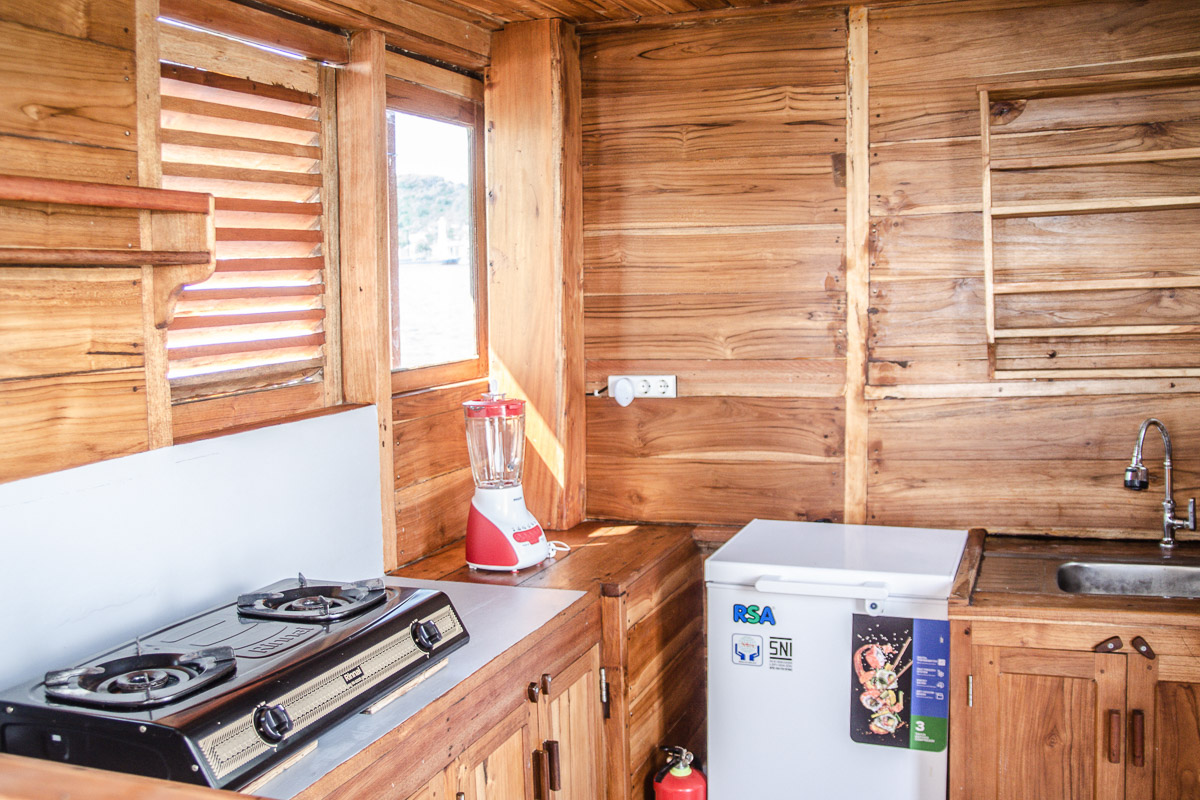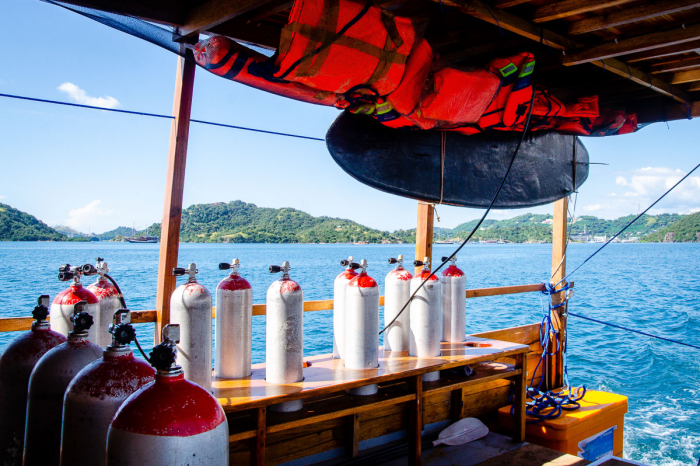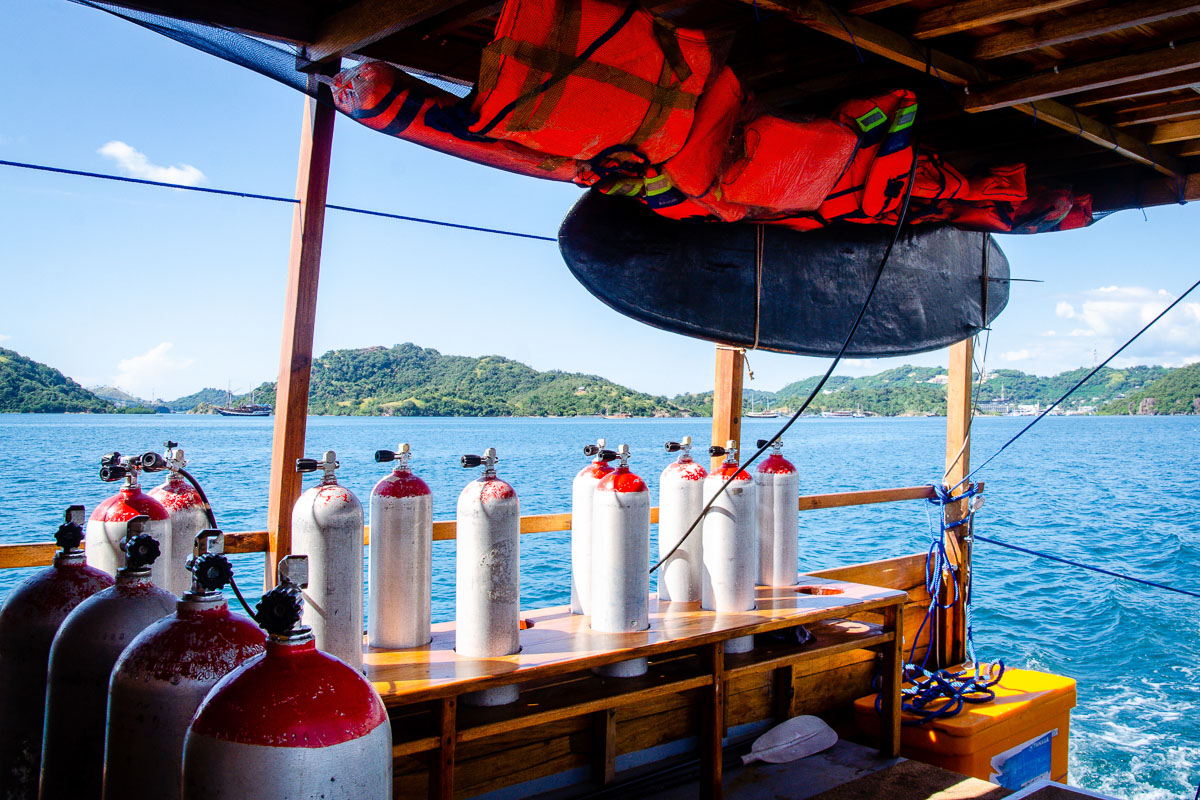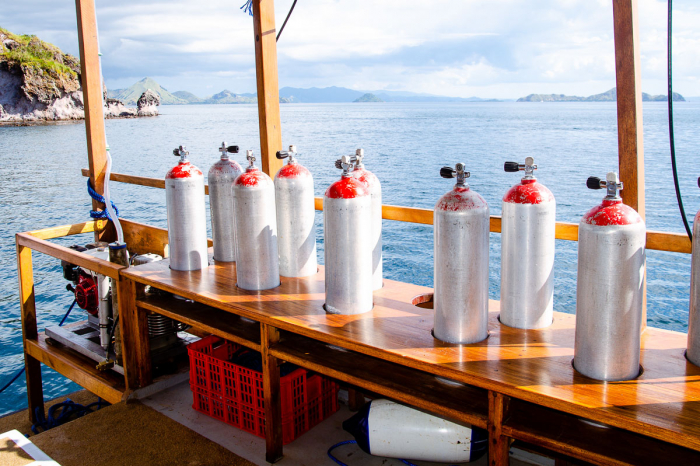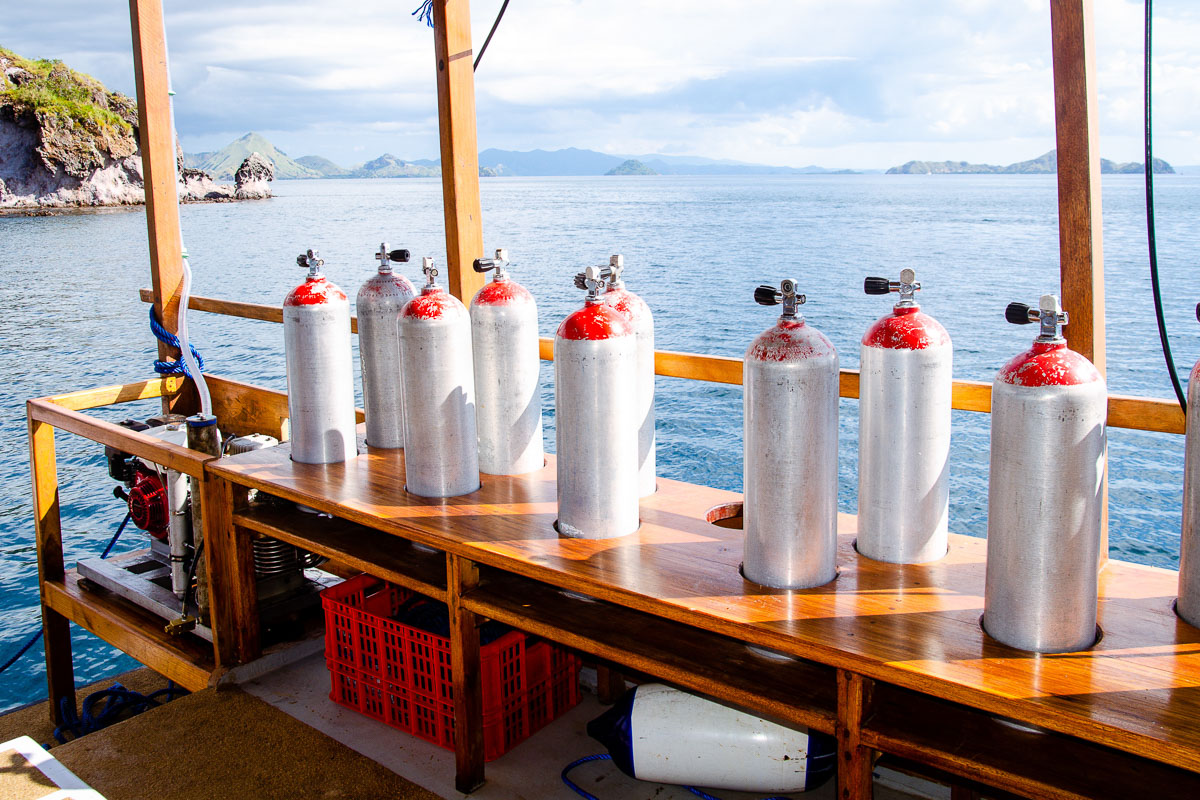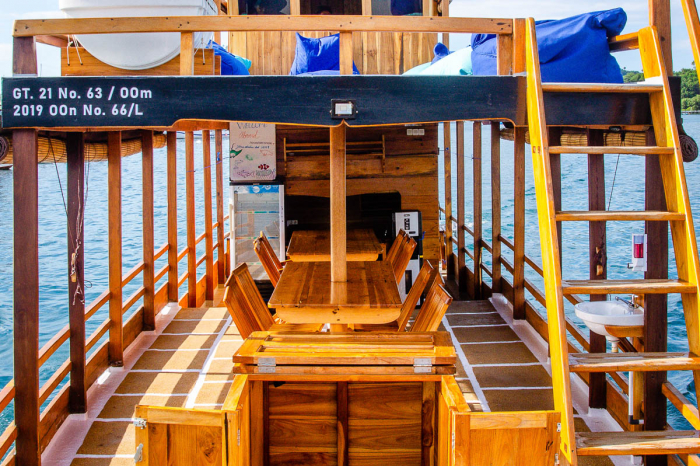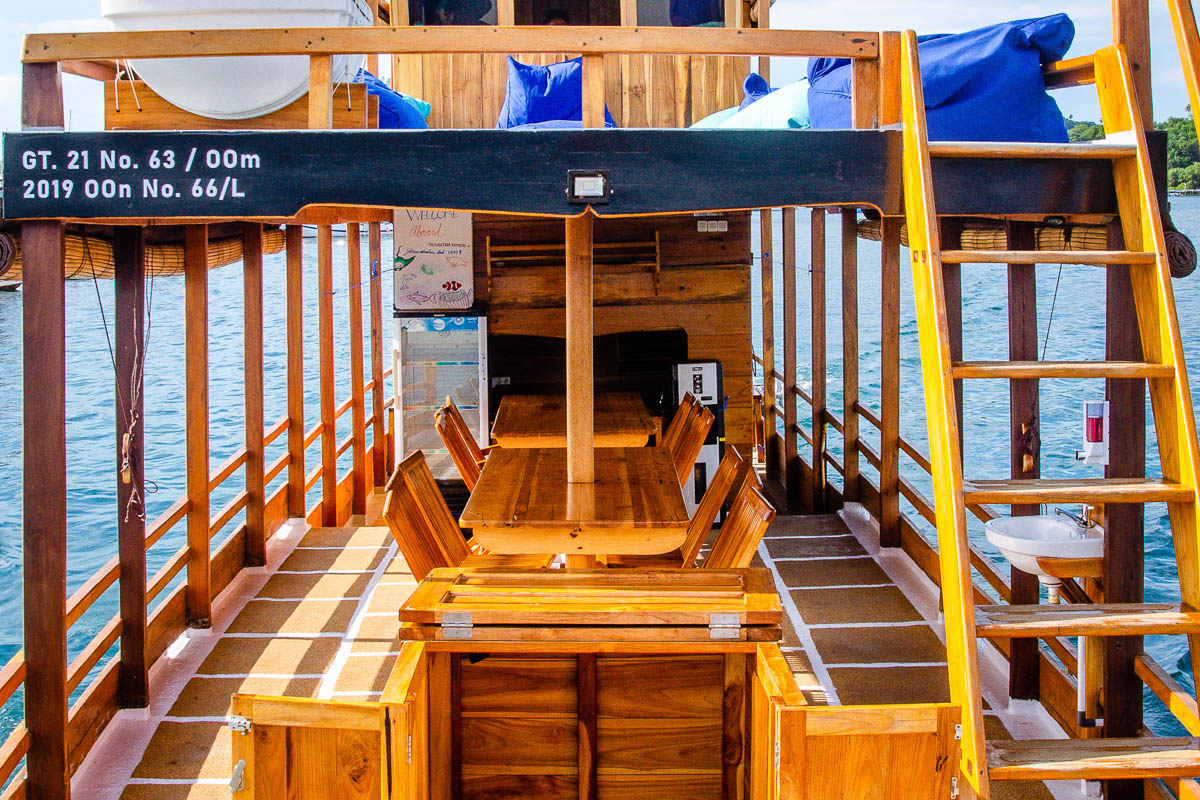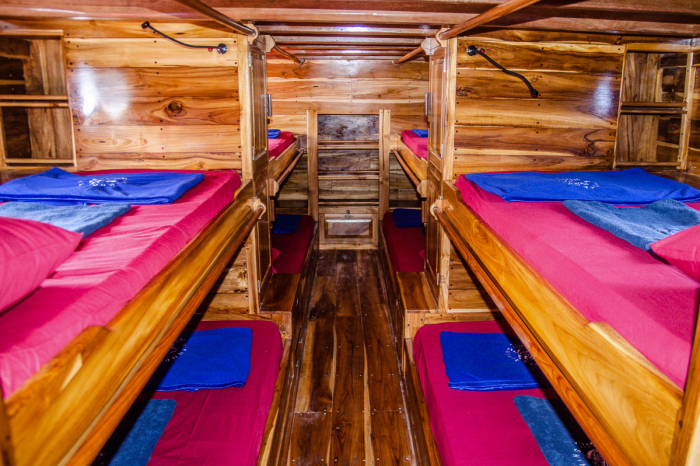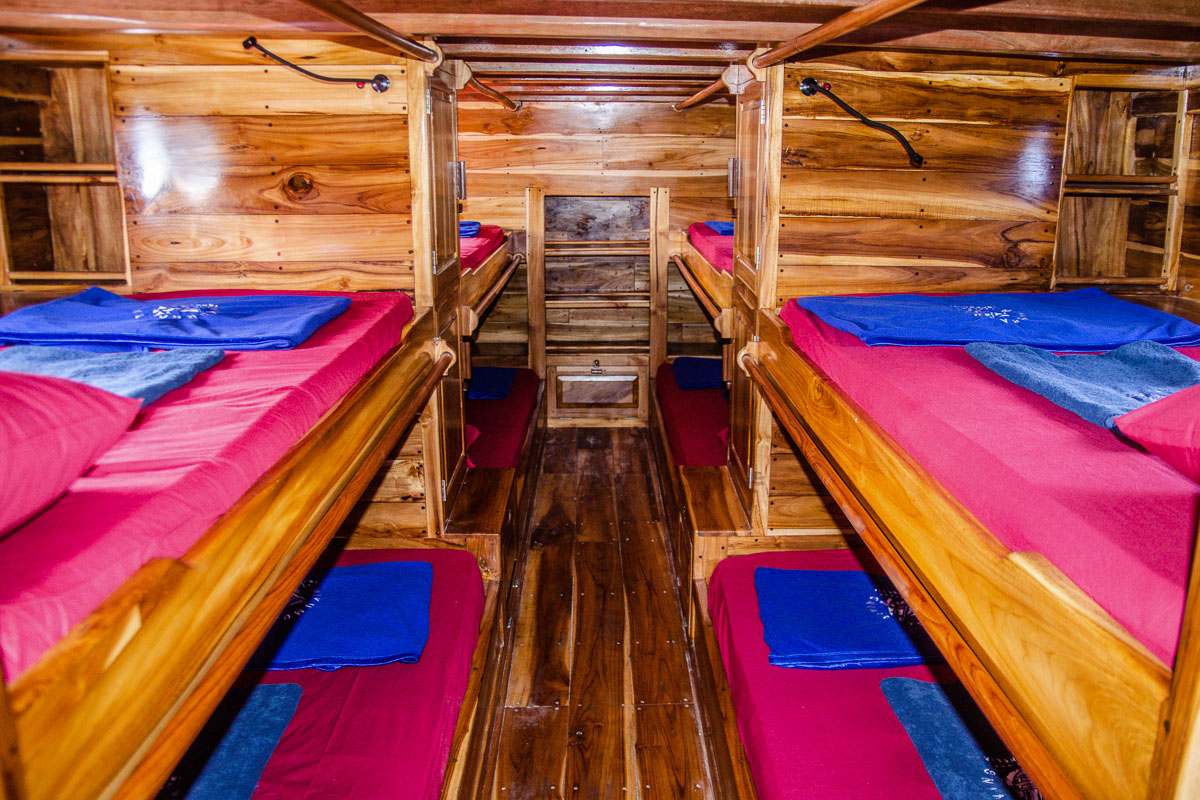 Overview
Recently renovated with diver-friendly facilities and comfortable dorm cabins
Incredible encounters with marine life, including reef manta rays and sharks
Relaxed family-style social setting ideal for backpackers and outgoing guests
Personal attention and small dive groups led by a passionate crew
Nusantara sets a new standard for budget-friendly liveaboard diving in Komodo National Park with a relaxed and social environment, outstanding service, and shared hostel-style facilities. No matter which trip you select, you'll enjoy a combination of underwater exploration and topside adventure, with hiking, wildlife watching, and trips to unique sites like Komodo's pink beach. Combine two or more itineraries for an unforgettable Komodo cruising experience. And rest assured that no matter how long you spend at sea, you'll feel perfectly looked after with comfortable surroundings, and personalised service.
Upcoming trips
---
Cabins
If you are a solo traveller, we aim to allocate shared cabins on a same-sex basis.
Non-shareable cabins can not be shared with another single traveler outside your party. A single occupancy surcharge will be applied.
---
Amenities
Boat
Dive facilities
---
If you are a solo traveller, we aim to allocate shared cabins on a same-sex basis.
Non-shareable cabins can not be shared with another single traveler outside your party. A single occupancy surcharge will be applied.
Vessel
Vessel information
Nusantara cruises Komodo year round, with two to four-day liveaboard safaris to the north and south. This budget-friendly option is wonderfully comfortable, with newly updated interiors and stunning panoramic views from all of its spacious and social common areas. Plus, you'll have some of the region's friendliest crew members dedicated to your safety and fun at sea. Expect personalised service above and below water, small group exploration, and unique and unforgettable moments throughout your voyage! Plus, detailed environmental and safety briefings, delicious dining and drinking, and a relaxed social setting ideal for making new friends and dive buddies.
All of this liveaboard's exciting itineraries visit Komodo National Park's most iconic diving areas - with schedules changing throughout the year. Each cruise includes land-based tours as well, visiting the most legendary spots for wildlife, and nature within the park. Nusantara helps its guests maximise their time in the region by offering up to four dives per day at different sites, including after dark. And, all activities are led by a helpful and highly trained crew, happy to offer as much or little assistance as each guest requires. Combine two or even three back to back trips aboard this vessel for the ultimate in Komodo exploration, with multiple chances to explore all the best dive sites.
Onboard Nusantara Mikumba
This spacious vessel features a shared eight-person dorm and four spaces to sleep on deck. A generous outdoor salon and lounge area serves as the social hub and dining room where you can relax and beat the midday heat, get to know your fellow travellers, and enjoy three delicious meals each day. Local and western dishes for every taste are offered, alongside free-flowing water, coffee, tea, snacks, and fruit. When you aren't busy exploring, take it easy in the beanbag lounge, flip through a fish ID book, or get to know the friendly local crew. The relaxed family-style atmosphere on this boat is one of its most unique and welcoming features!
Diving from Nusantara Mikumba
Nusantara was designed especially for scuba diving adventures in Komodo, with a spacious shaded back dive deck, individual equipment stations, well maintained rental gear, and an easy to use ladder and swim platform. Multiple activities will be offered during each day of your trip, including Komodo dragon treks, trips to the pink beach, paddleboarding, snorkelling, and scuba courses. You can join as few or as many of these activities as you'd like - all led by an expert local guide or PADI pro. Visitors will have a chance to get up close and personal with the region's legendary wildlife, including sharks and reef manta rays, not to mention stunning coral reefs that spread as far as the eye can see and thrilling high-speed drift dives.
Top tips
Nusantara cruises to south Komodo between October and December.
Pack comfortable walking shoes, lightweight clothes, and sun protection - you'll need them for your shore excursions.
Time your trip with a full or new moon for more currents and marine life!
Bring a bit of cash along for onboard extras like park fees, gratuities, rental gear, and drinks from the bar.
Conservation
Mikumba Diving is passionate about protecting the local environment above and below water. Their current initiatives include phasing out single-use plastics in favour of earth-friendly options and hiring and training local people rather than hiring foreigners in an effort to give back to the Labuan Bajo community.
Mikumba also partners with organisations including Trash Hero, Marine Megafauna Foundation, and Shark Guardian. All three of these programmes focus their efforts on the region's at-risk ecosystems, with clean-ups, community outreach, and more. If you're hoping to get hands-on, get in touch ahead of your trip to find out what volunteer opportunities are currently available!
---
---