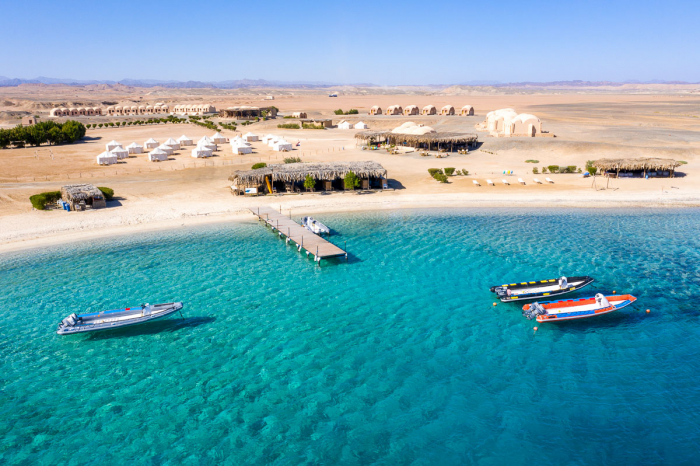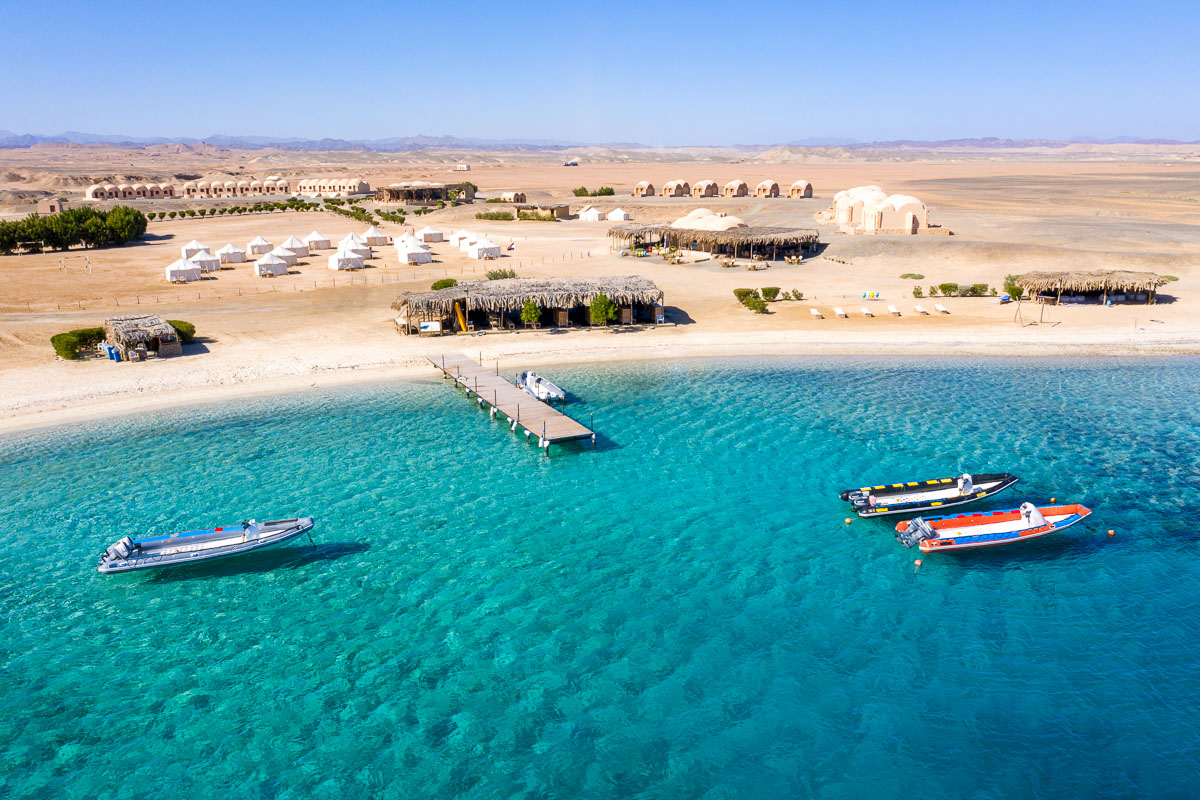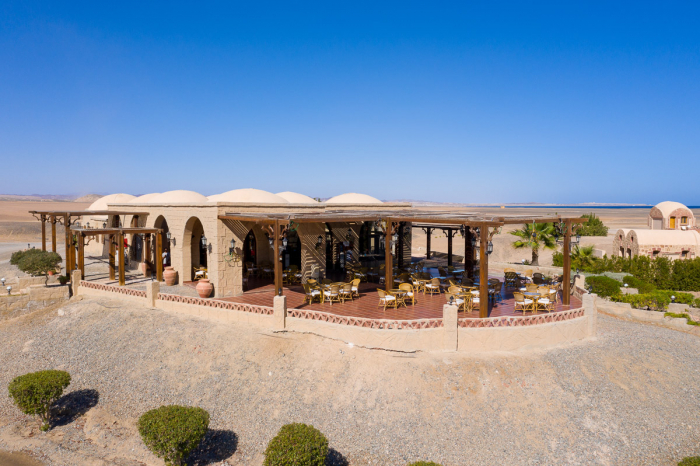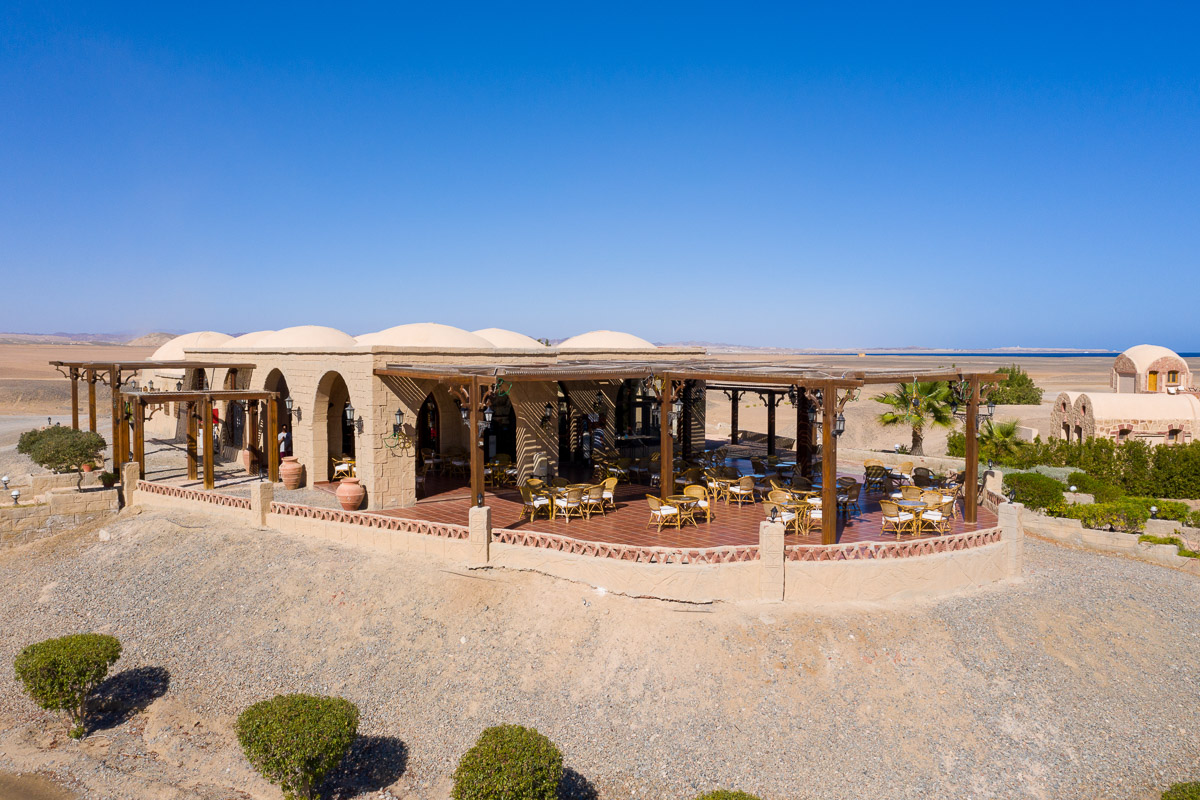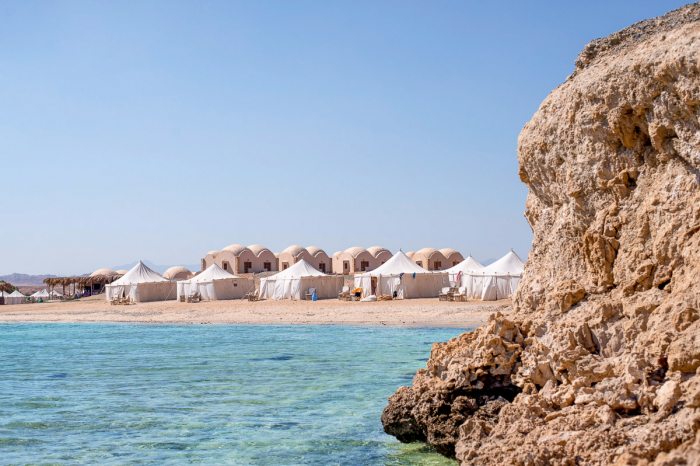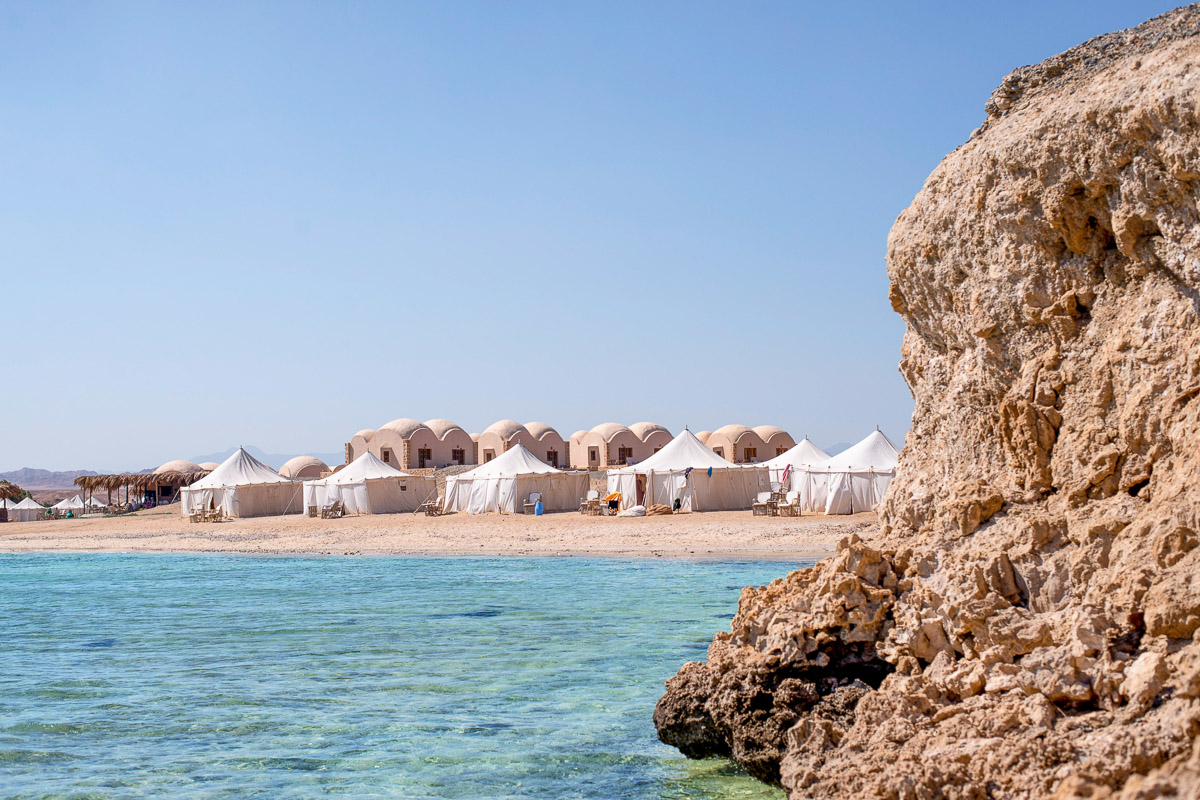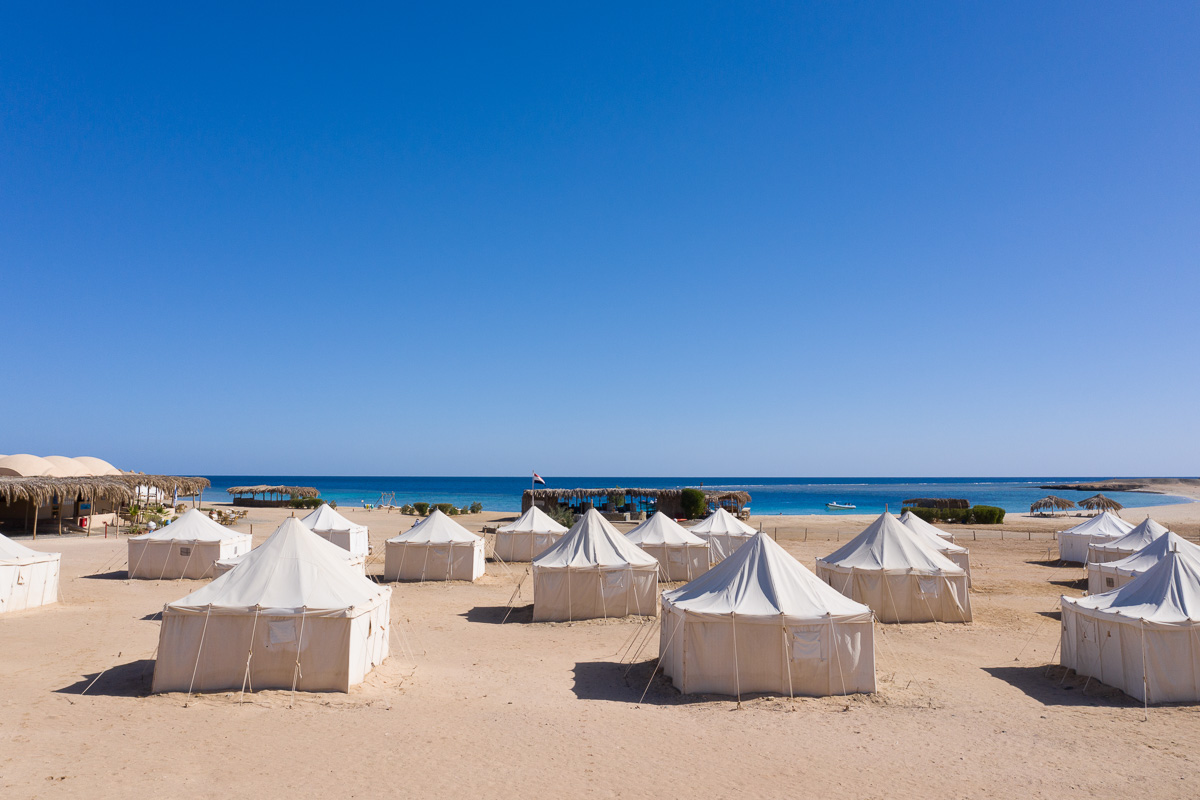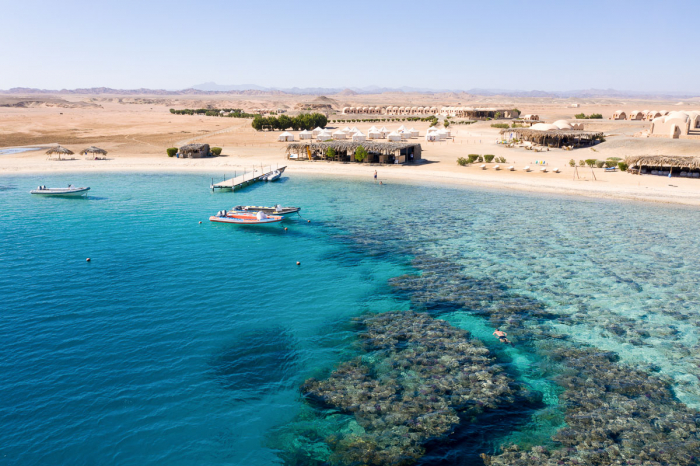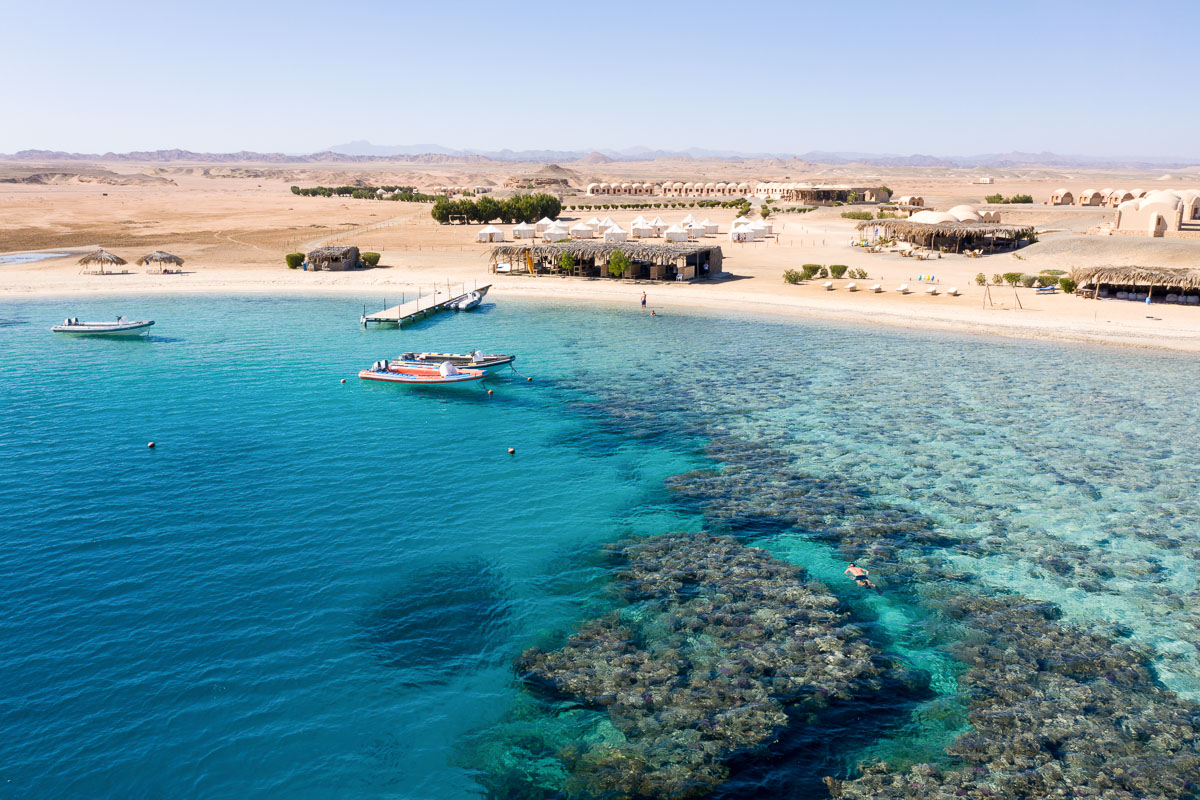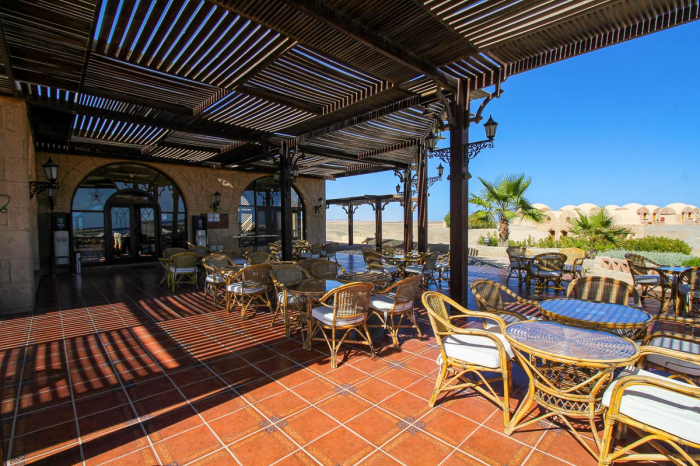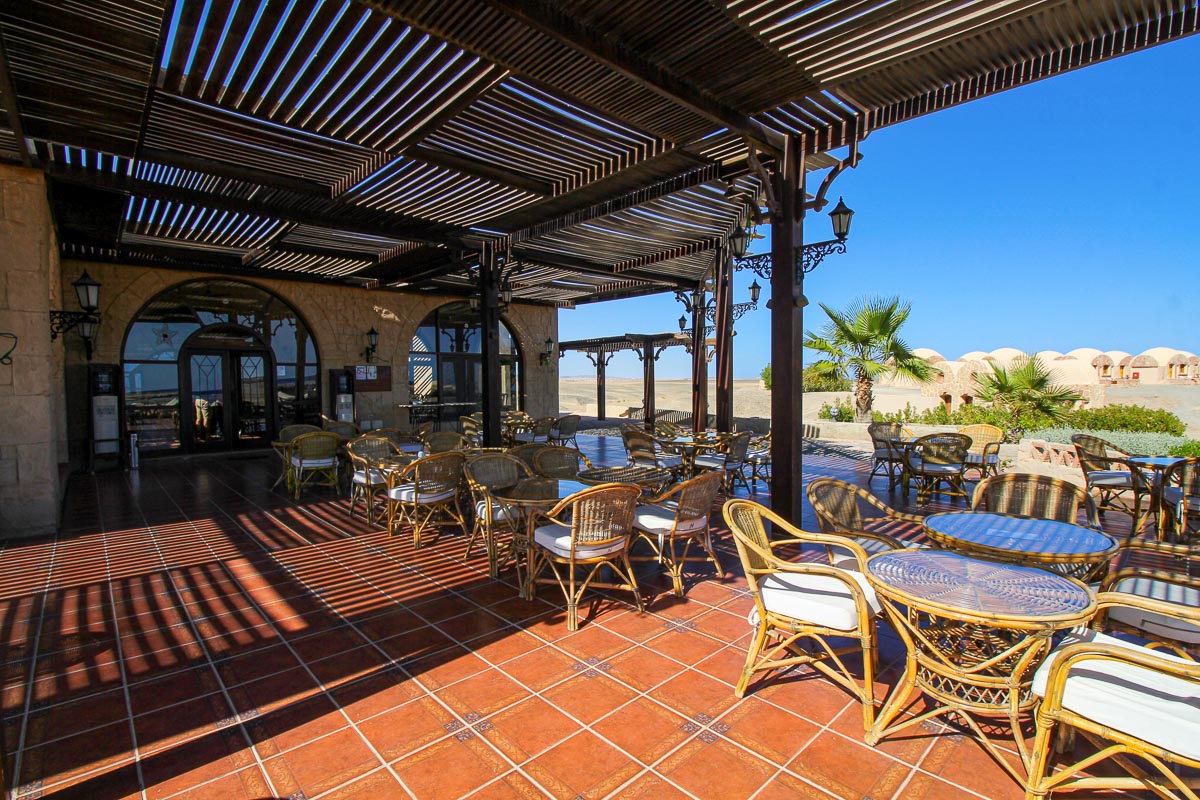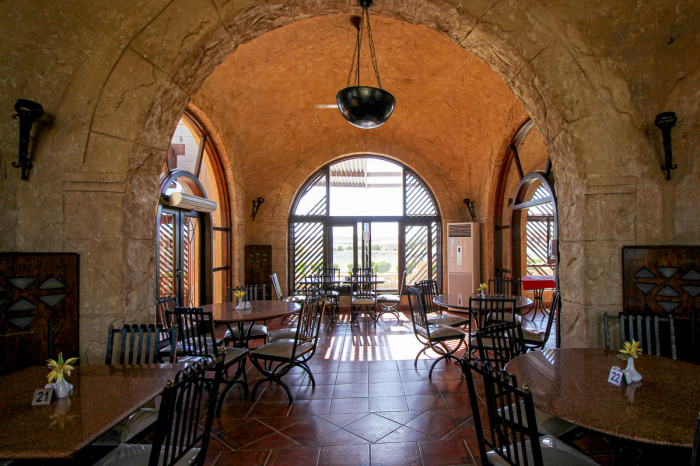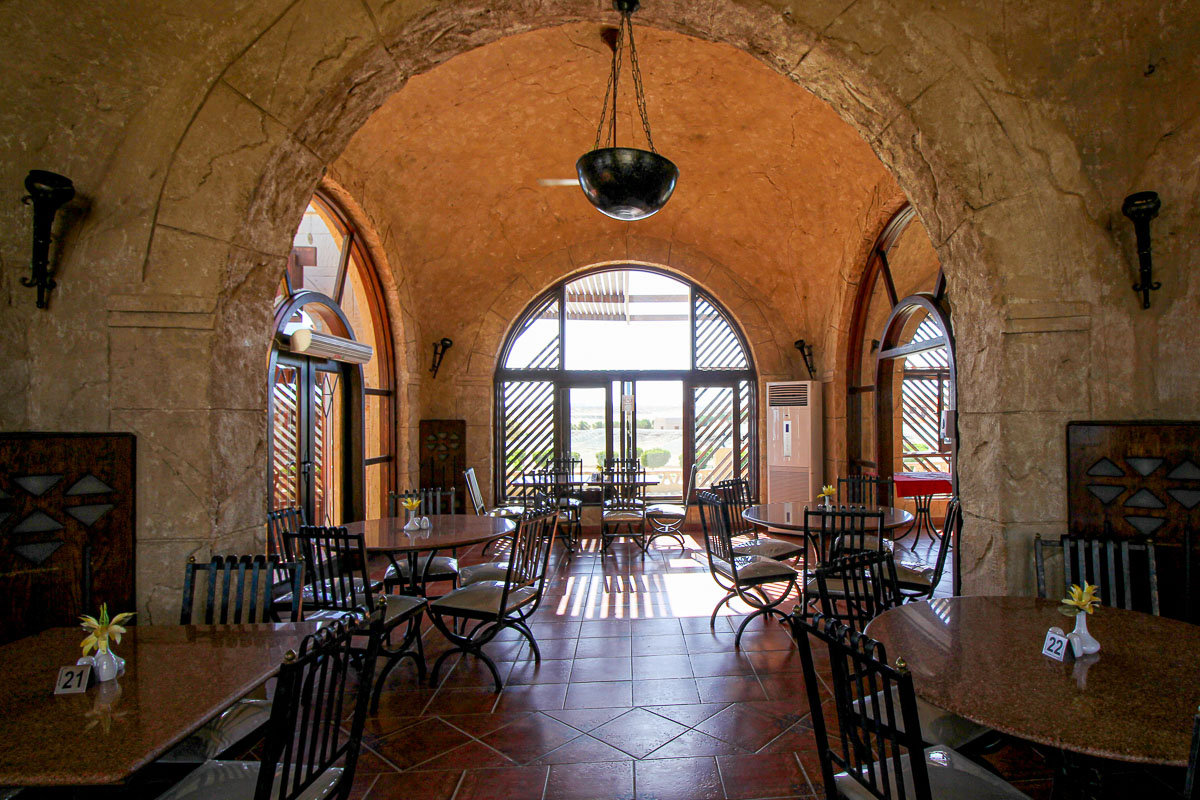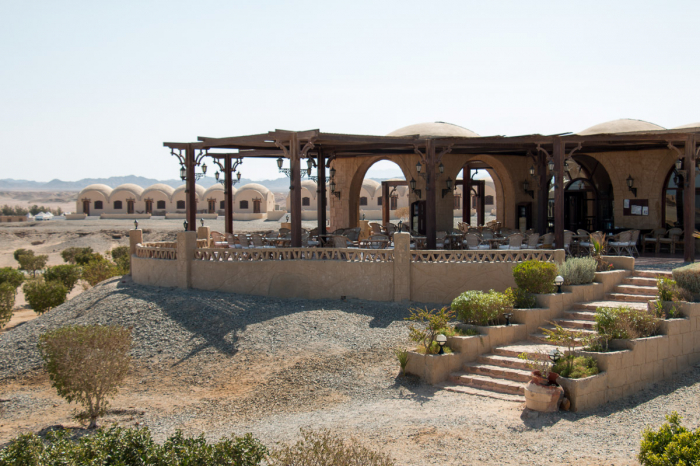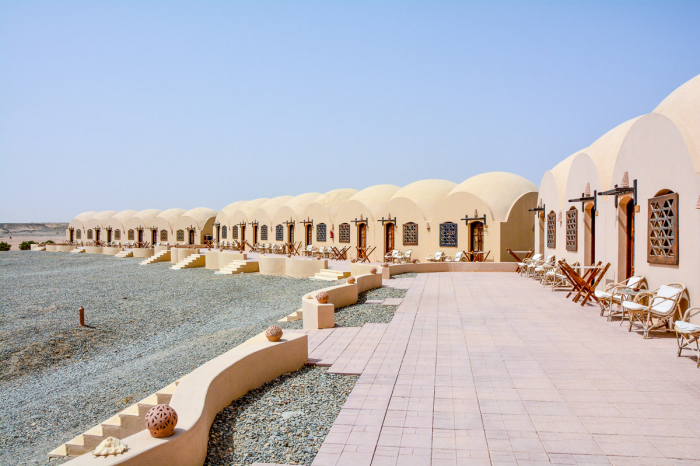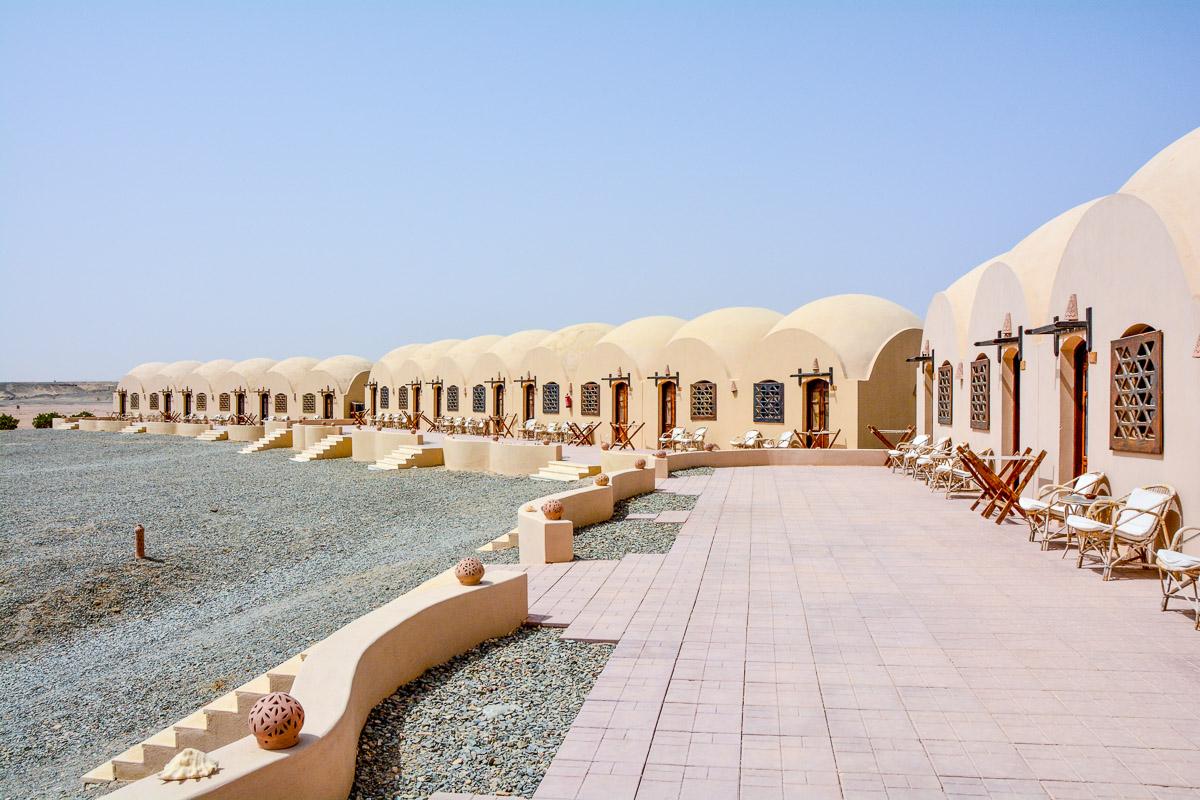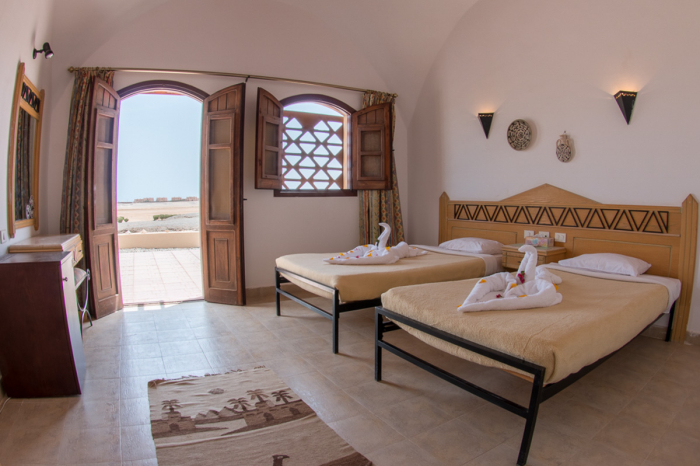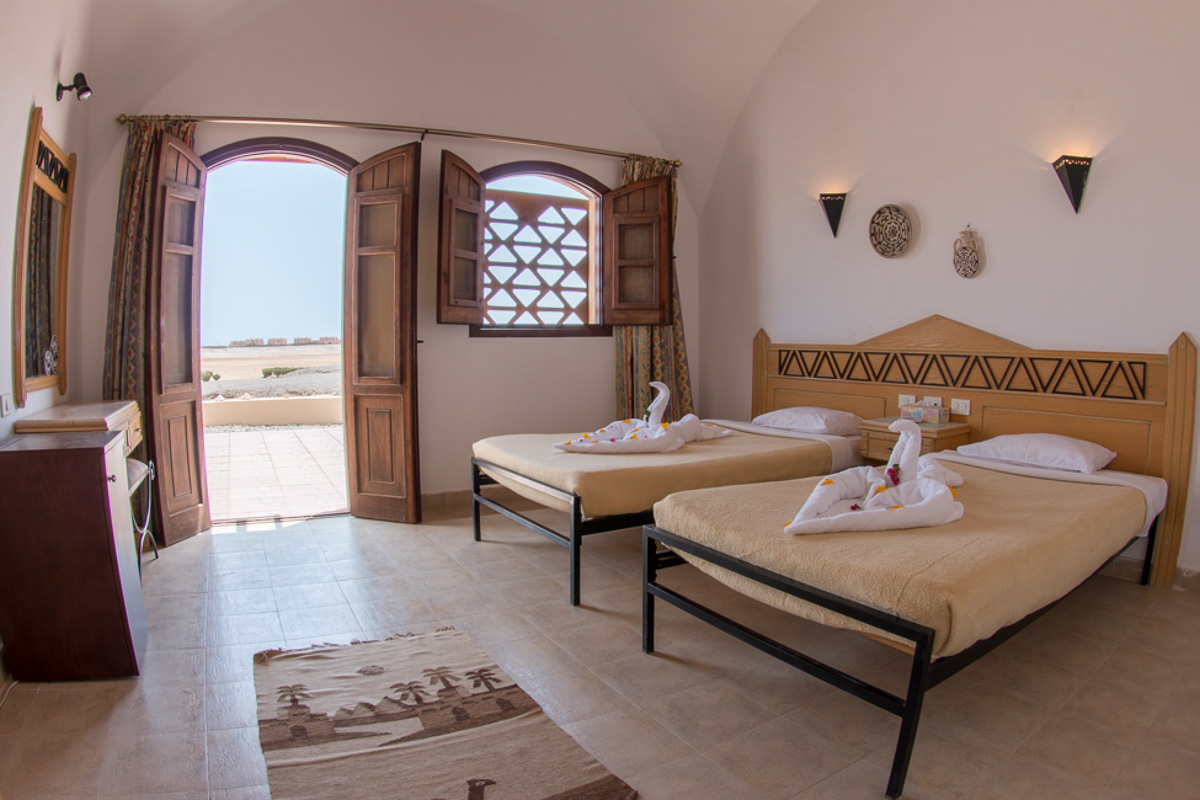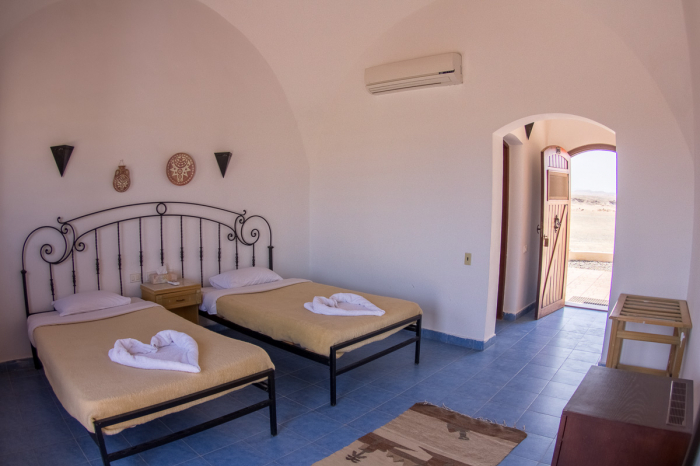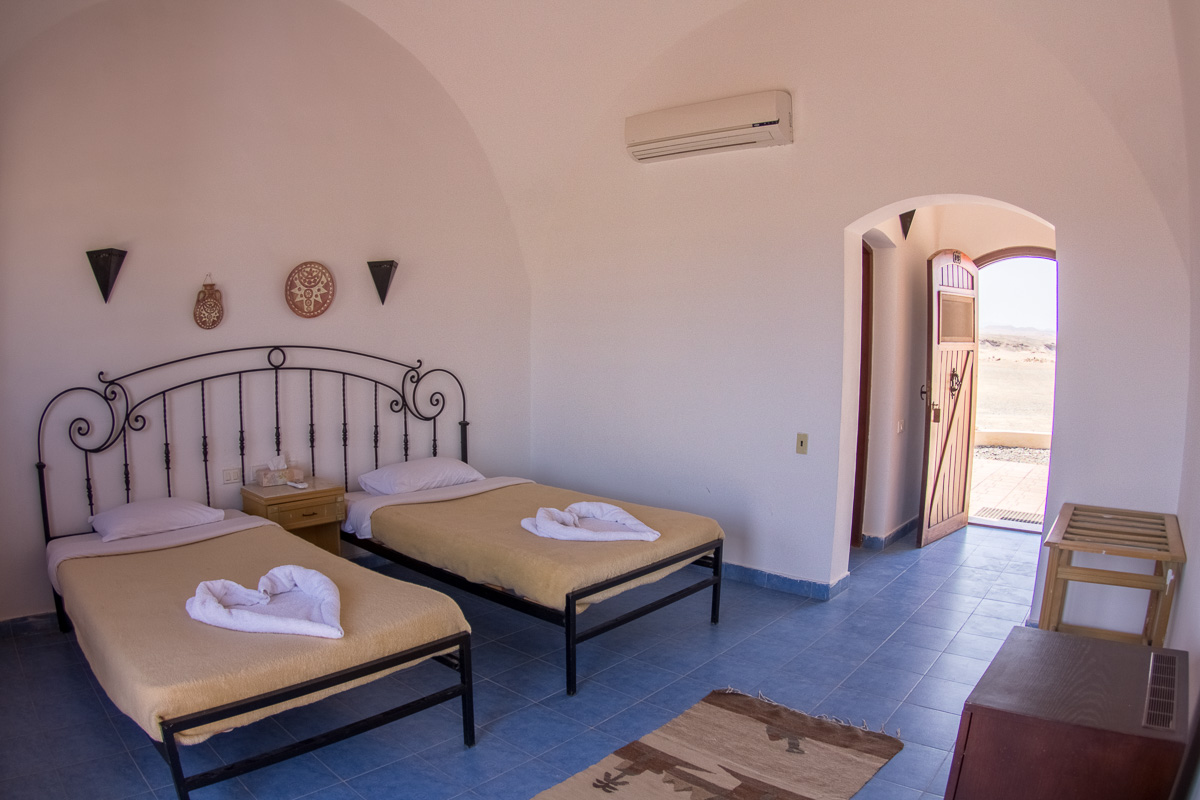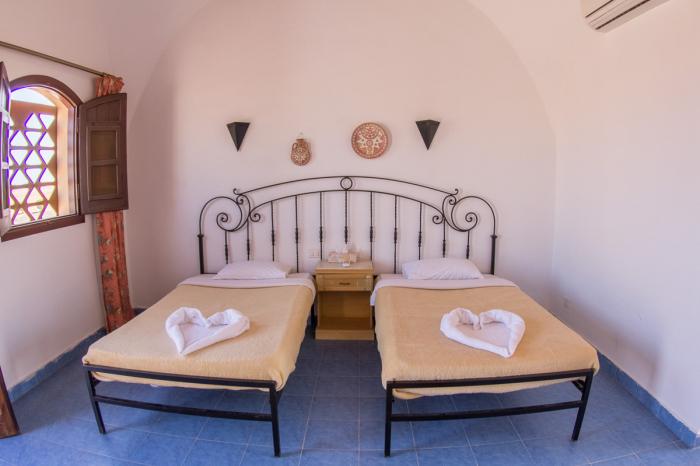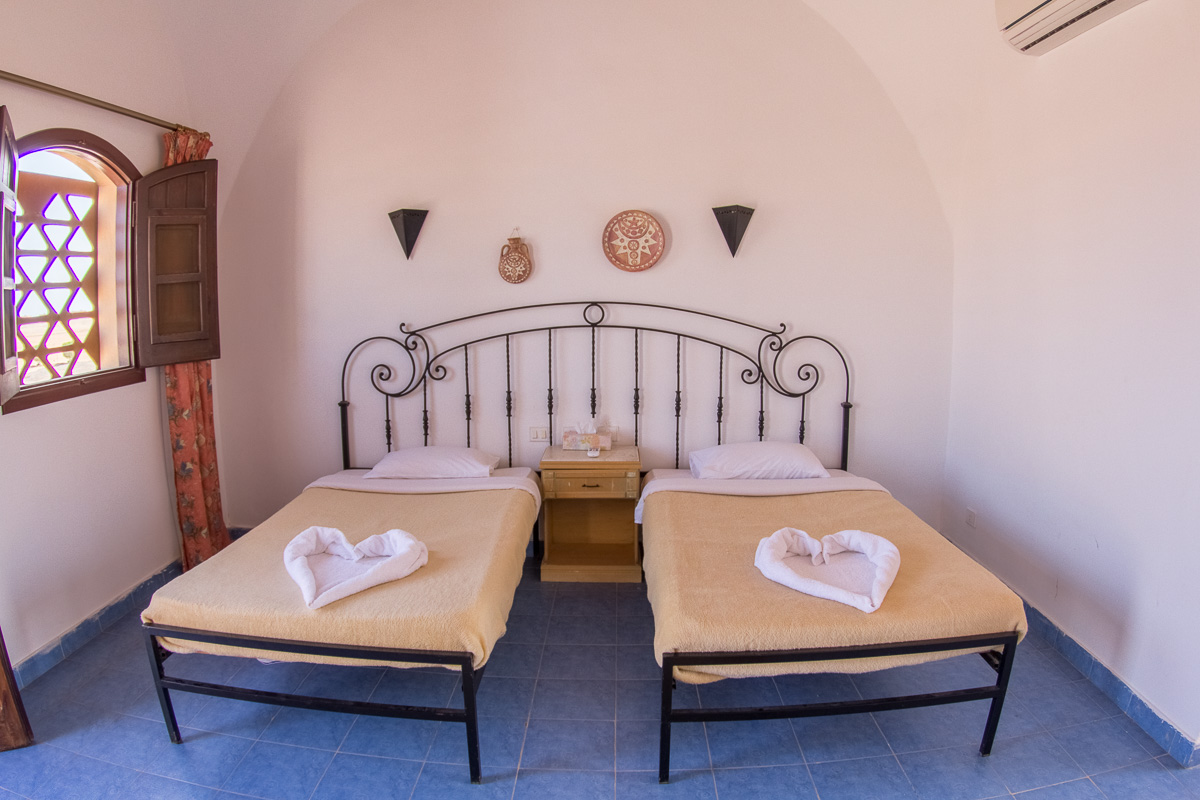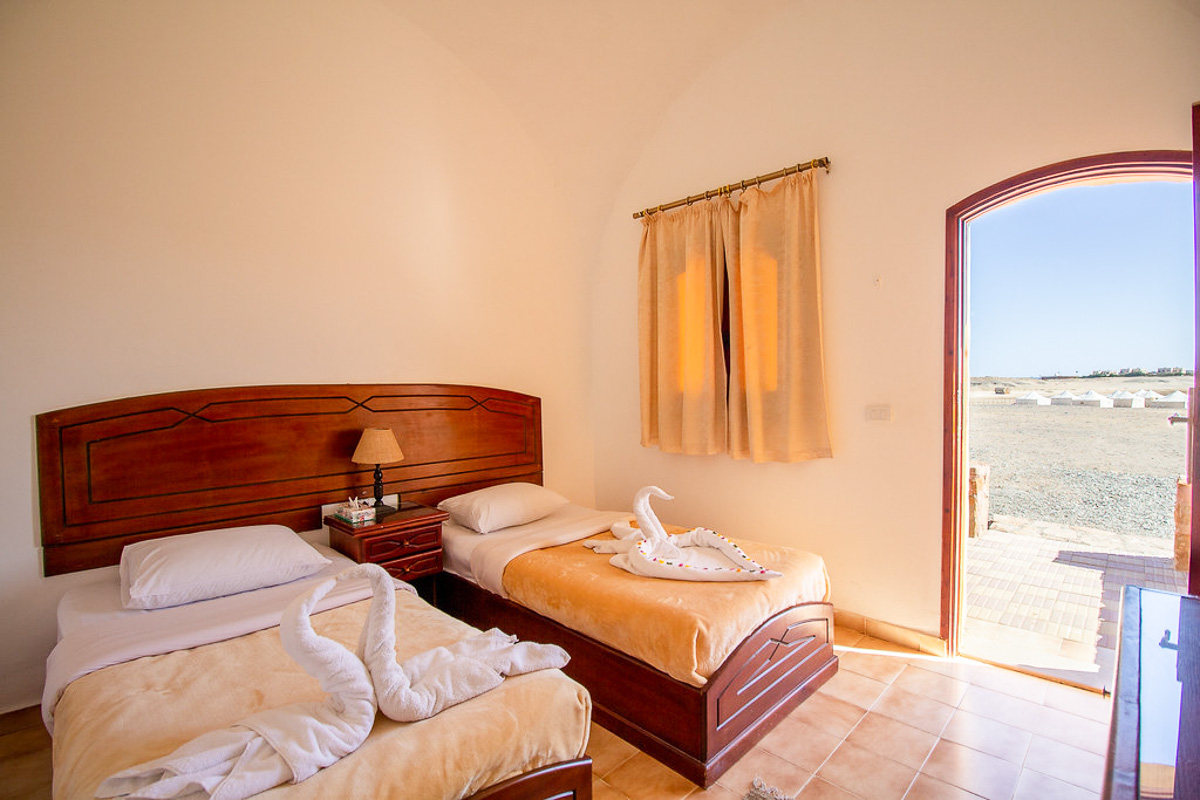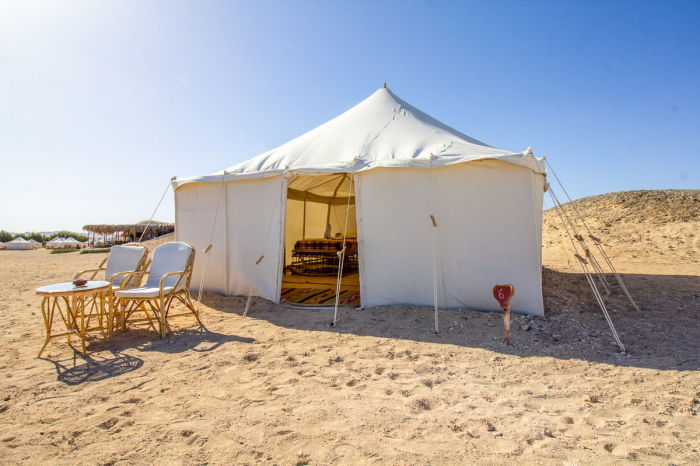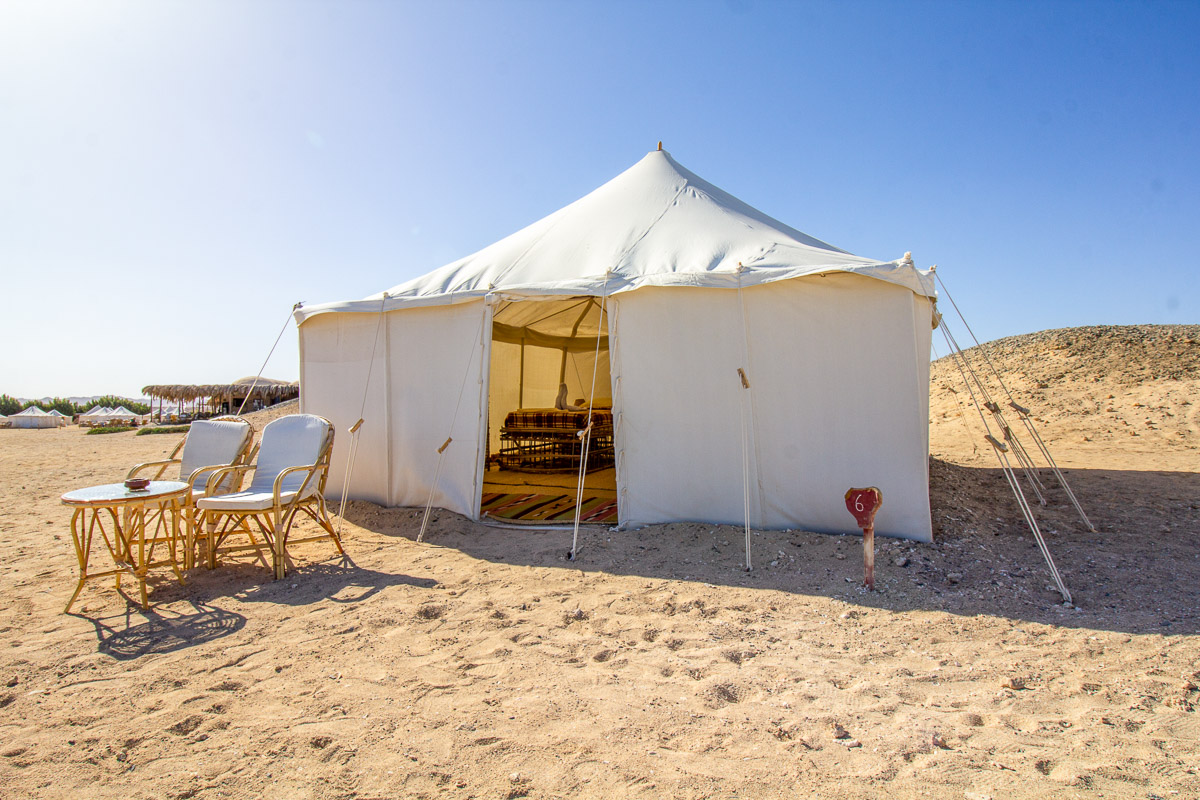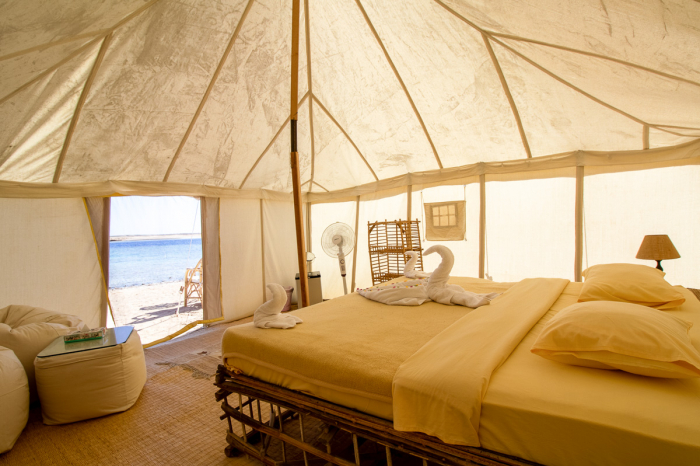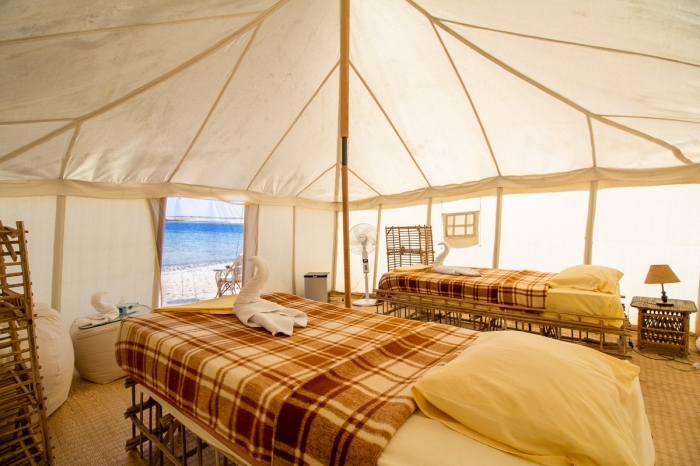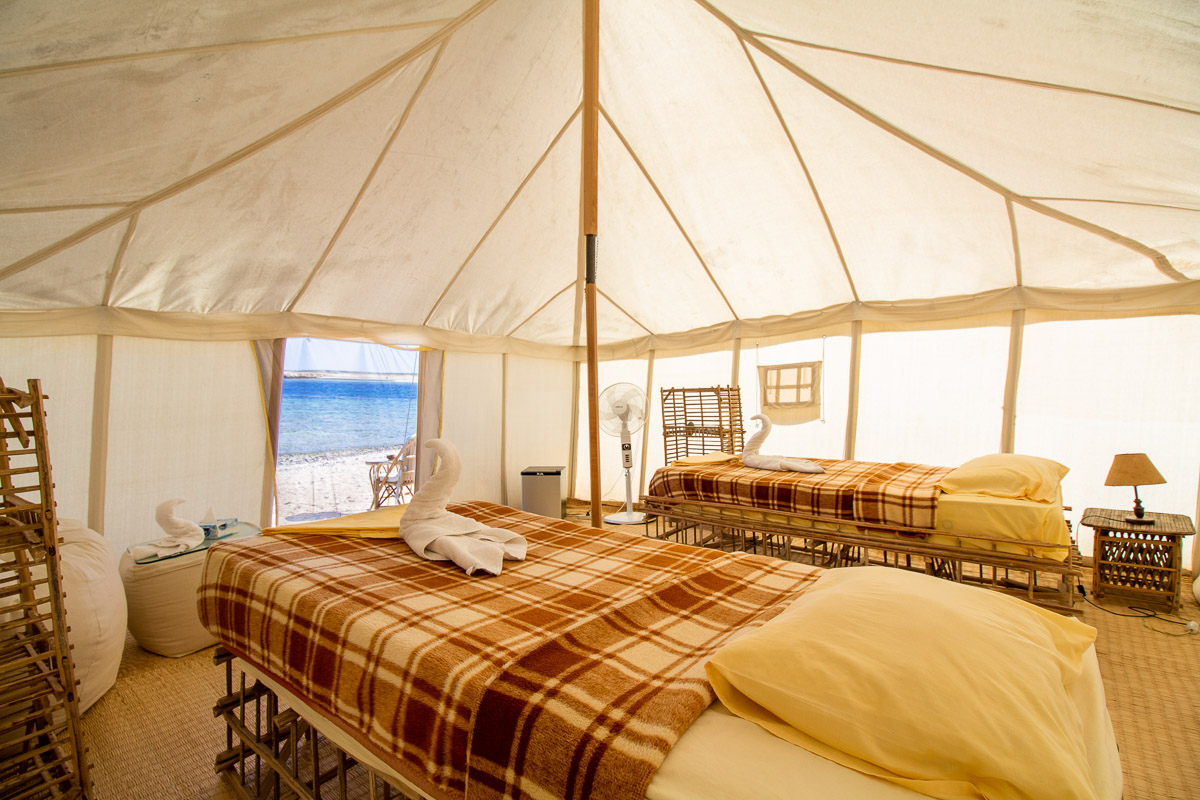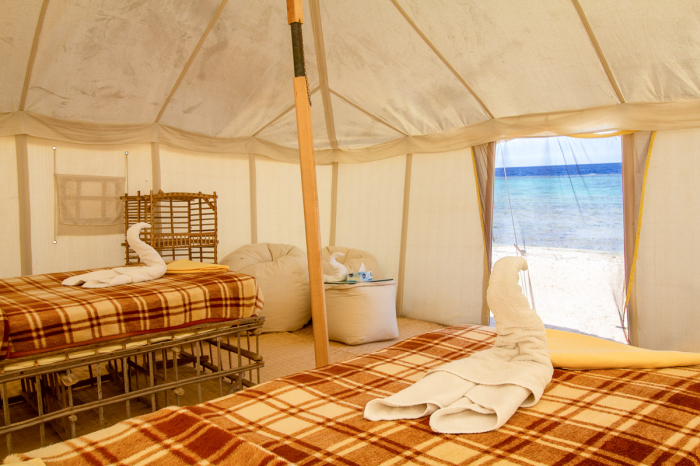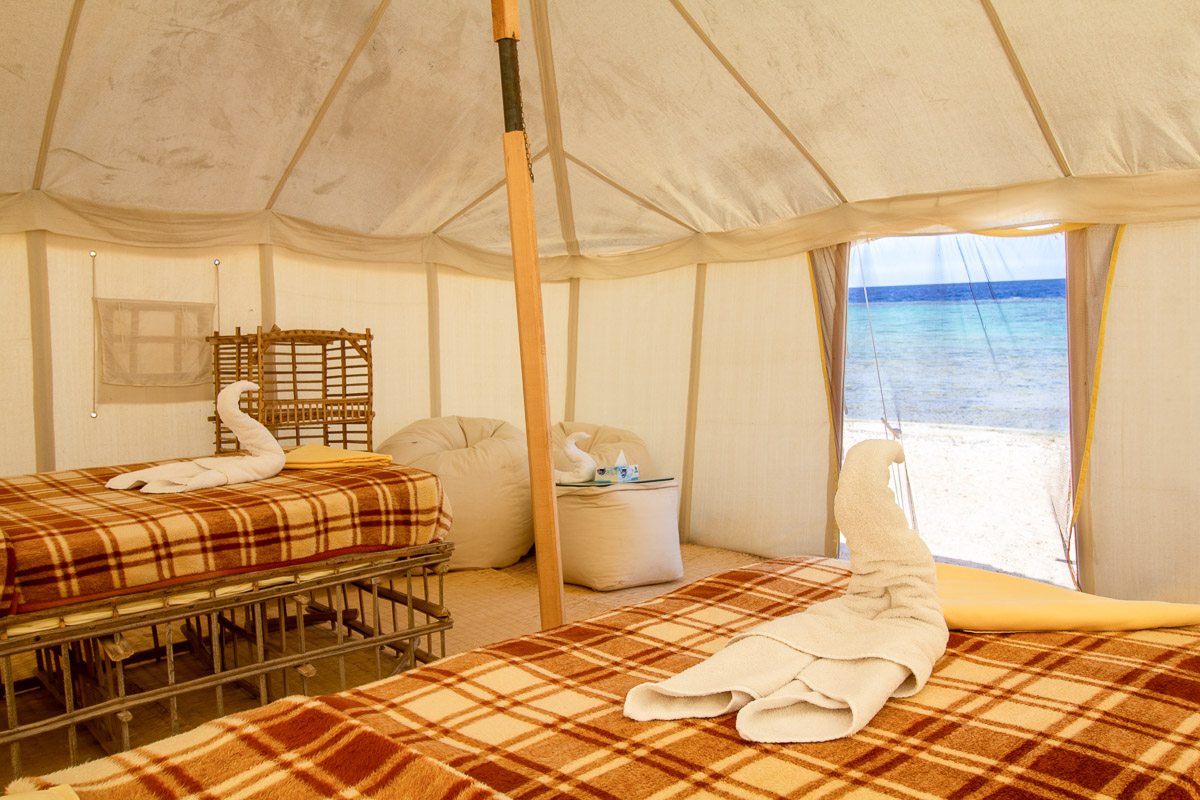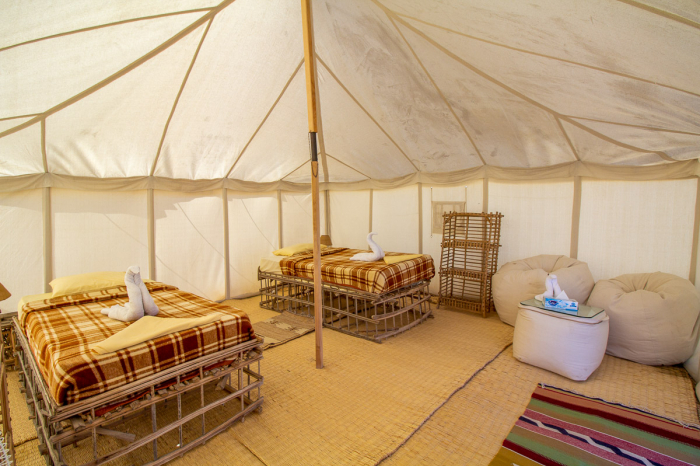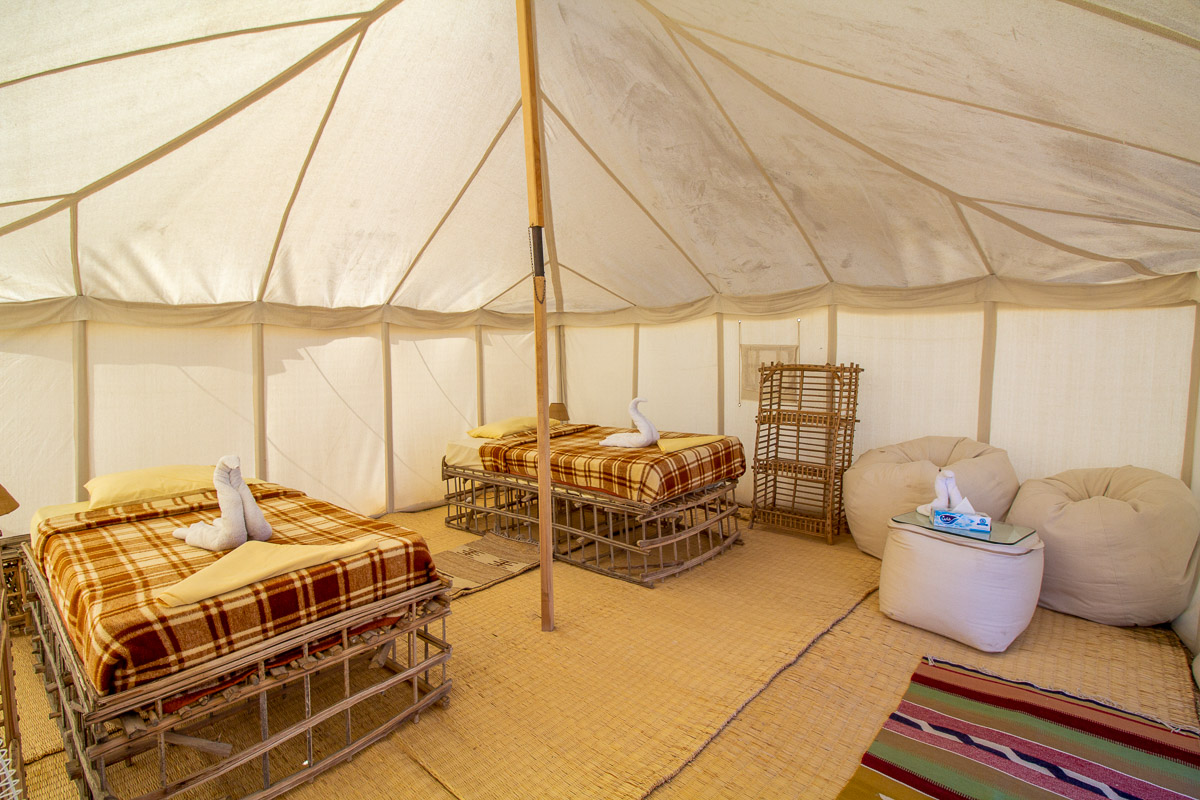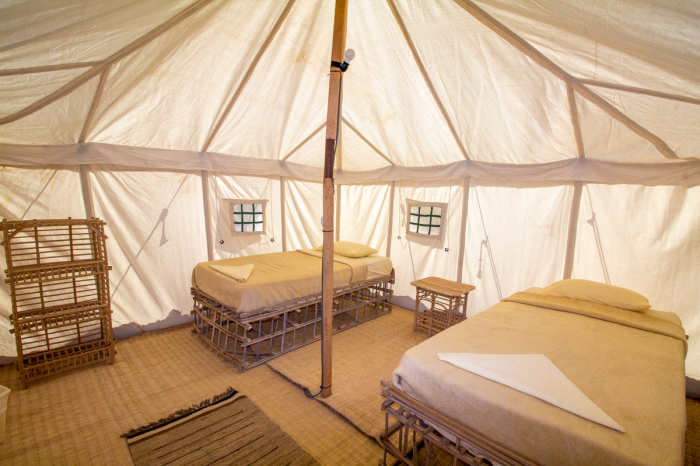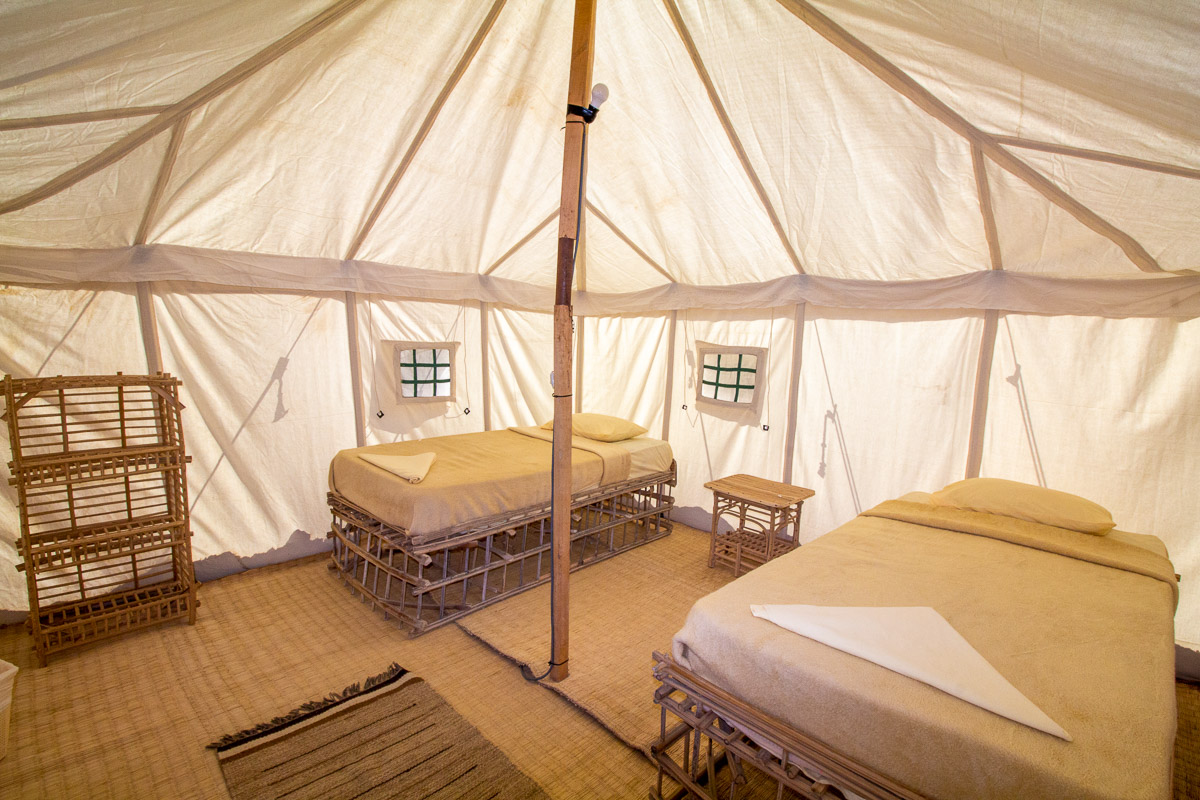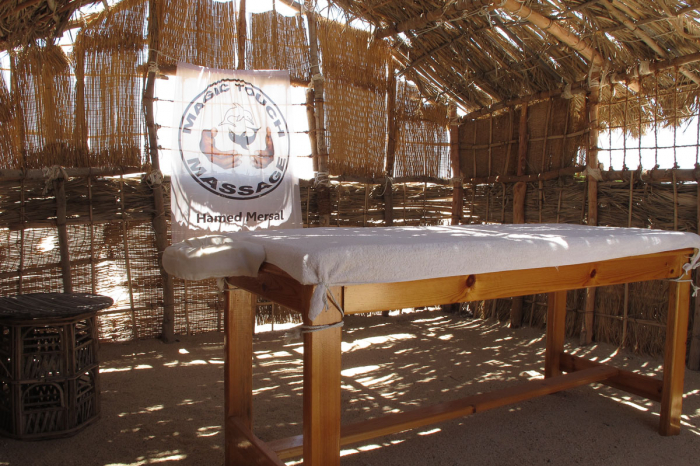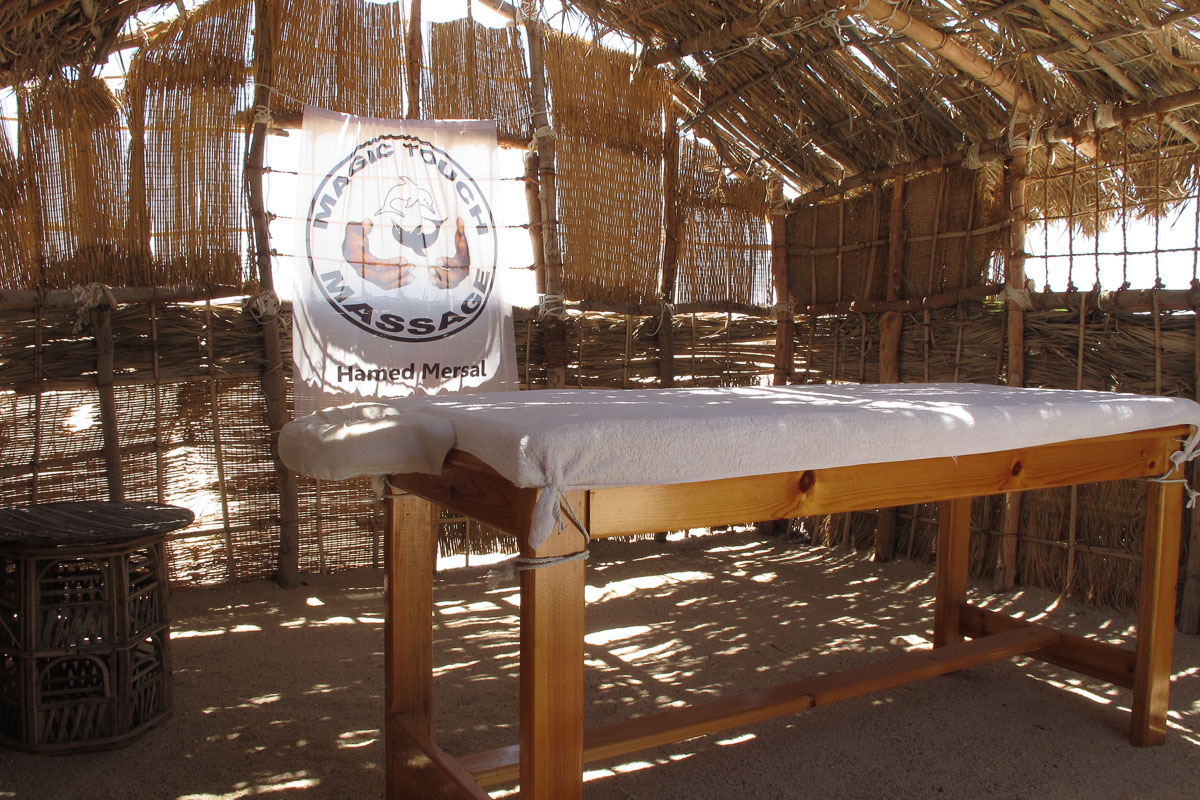 Overview
Eco-friendly stays that benefit the local environment and communities
Fantastic diving and snorkelling at Dolphin House and house reef
Secluded glamping getaway ideal for unplugging and immersing in nature 
Activities including recreational and tec diving, snorkelling, freediving, and more
Rustic, remote, and environmentally friendly - this unique eco-village is a fantastic escape into Egypt's central Red Sea region. Marsa Nakari is part of the Red Sea Diving Safari family, one of the country's top choices for sustainable getaways and authentic Egyptian safari experiences. Sleep in a cosy glamping tent, hut, or chalet set right on the sand, explore the resort's sprawling house reef as much or little as you'd like, and relax with an unplugged ambience that feels miles away from the hustle and bustle of Marsa Alam and Hurghada. Best of all, you'll be just 20 minutes away by boat from one of the country's most celebrated dive sites, famous for its playful pods of spinner dolphins.
---
---
Amenities
---
About
About Marsa Nakari
Red Sea Diving Safari's three eco-villages are setting a new standard for glamping and safari experiences in Egypt's coastal Red Sea regions. The Marsa Nakari village employs primarily local Bedouin staff members, giving back to the community and offering the most genuine experience possible for its guests. Visitors enjoy an environmentally-conscious operation with solar panels, water filling stations, reduced laundry service, and a ban on single-use plastics. The resort also offers support to regional environmental organisations, with eco-workshops and activities open for guest participation. 
Marsa Nakari's number one appeal is its proximity to nature, lying 18-kilometres south of Marsa Alam, in a seldom visited area. This eco-village's exciting programmes focus on scuba diving, snorkelling, and exploration of the surrounding desert. Choose from straightforward packages with unlimited house reef exploration and access to non-motorised watersports, then add your bucket list adventures to the mix. Red Sea Diving Safari also offers discounts for extended stays and options to combine two or more villages in your itinerary for the ultimate Egyptian dive and safari experience. This is one of the only ways to explore legendary sites like Elphinstone, Dolphin House, and Fury Shoals all in one trip! 
Explore the resort
Red Sea Diving Safari's Marsa Nakari resort is modelled after a traditional Bedouin camp, with cosy seaside glamping tents, huts, and chalets. Throughout your stay, you'll enjoy delicious meals served in the resort's cafeteria, with Western and local dishes offered alongside souvenirs, toiletries, and other items for purchase. Visitors are also free to walk to the small village nearby to sample traditional Bedouin cuisine. Marsa Nakari is also a short walk from nearby historical ruins dating back to the Roman empire. Toward the south end of the bay, the crumbling remains of an ancient port known as Nechesia make for a fascinating glimpse into the region's past.
The resort specialises in down to earth safari-style holidays with a focus on nature. Visitors are invited to indulge in oceanfront massages and bodywork, set to the relaxing sound of waves. Each guest room includes designated space for tanning, as well as access to an expansive beach. And, a variety of excursions and activities are also offered - including horseback riding, ATV tours, trekking, and wildlife watching - guided by local experts from the nearby Bedouin groups. 
Diving from Marsa Nakari
Red Sea Diving Safari's in-house dive centre offers both guided and independent exploration on the resort's house reef and beyond in some of Egypt's most legendary diving and snorkelling areas. You'll have access to numerous dive sites from shore as well as comfortable custom RIBs crewed by an expert team of local guides. Back on land, a full range of PADI and TDI courses are offered alongside engaging workshops with ecological and photography themes. Other facilities for divers include nitrox and other blended gases, professional-quality rental equipment, and air-conditioned classrooms, and the resort's privately owned hyperbaric chamber - located 40-minutes away in the Marsa Shagra village. 
Adventurous diving packages start with unlimited house reef exploration, allowing you to take the plunge whenever you want from RIB or shore. Then, you're free to add a few further-flung adventures to the mix at legendary sites like Shaab Samadai, also known as Dolphin House. Walls, pinnacles, swim-throughs, and fast-paced drifts can also be found in the region - just let Red Sea Safari's team know where you want to go and trust them with the details! Paddleboarding and kayaking are also available in the sheltered lagoon just in front of the resort.
---
Top tips
Support this resort's eco-ethos by packing your own water bottle and reef-safe sunscreen.
This resort rewards extended stays with deep discounts of up to 40%.
Plan to do plenty of snorkelling here - dolphins and dugongs are most commonly spotted from the surface.
Conservation
At Red Sea Diving Safari's three eco-villages, visitors can get involved in conservation by joining organised clean-ups and eco-diving workshops, following the resort's responsible diving guidelines, and connecting with staff to learn more about the region's marine ecosystems. Guests are also asked to respect the local environment by reducing their personal water use, taking home hard to recycle items, and avoiding single-use plastics.
Over the past 25 years, Red Sea Diving Safari has worked alongside HEPCA, The Red Sea Protectorate, the Egyptian Chamber of Diving and Watersports, Turtle Watch, Reef Check, and countless other environmental initiatives. Their efforts include raising awareness among locals and visitors, applying environmentally responsible business practices, funding and supporting environmental projects and collaborating on scientific studies and research. 
This family of resorts was actively involved in the declaration of several Egyptian national parks and protectorates including Shaab Samadai - also known as Dolphin House - and Wadi El Gemal protectorate. Red Sea Diving Safari also practices environmentally sustainable business operations with on-site waste and water recycling, solar power, coastal mangrove restoration, and programmes that engage local, indigenous people.
---
Diving
Diving in Marsa Alam, Brothers Islands and Elphinstone
Oceanic whitetip shark

Year round

Healthy corals

Year round
Combining the best of the north and south, and accessible from land and liveaboards, Egypt's central Red Sea offers a diving experience to suit everyone. From the rip-roaring walls of the Brothers Islands, Elphinstone and Daedalus, to the chilling wreck of the Salem Express and dugong-grazed seagrass beds of Safaga and Marsa Alam, Egypt's central Red sea is without a doubt one of the world's finest all-round dive destinations