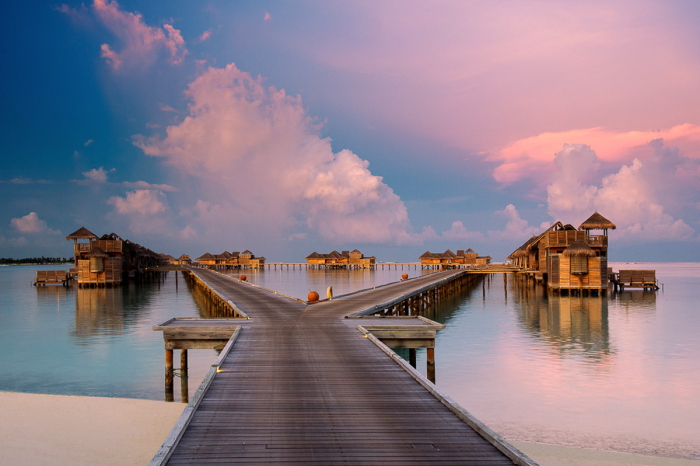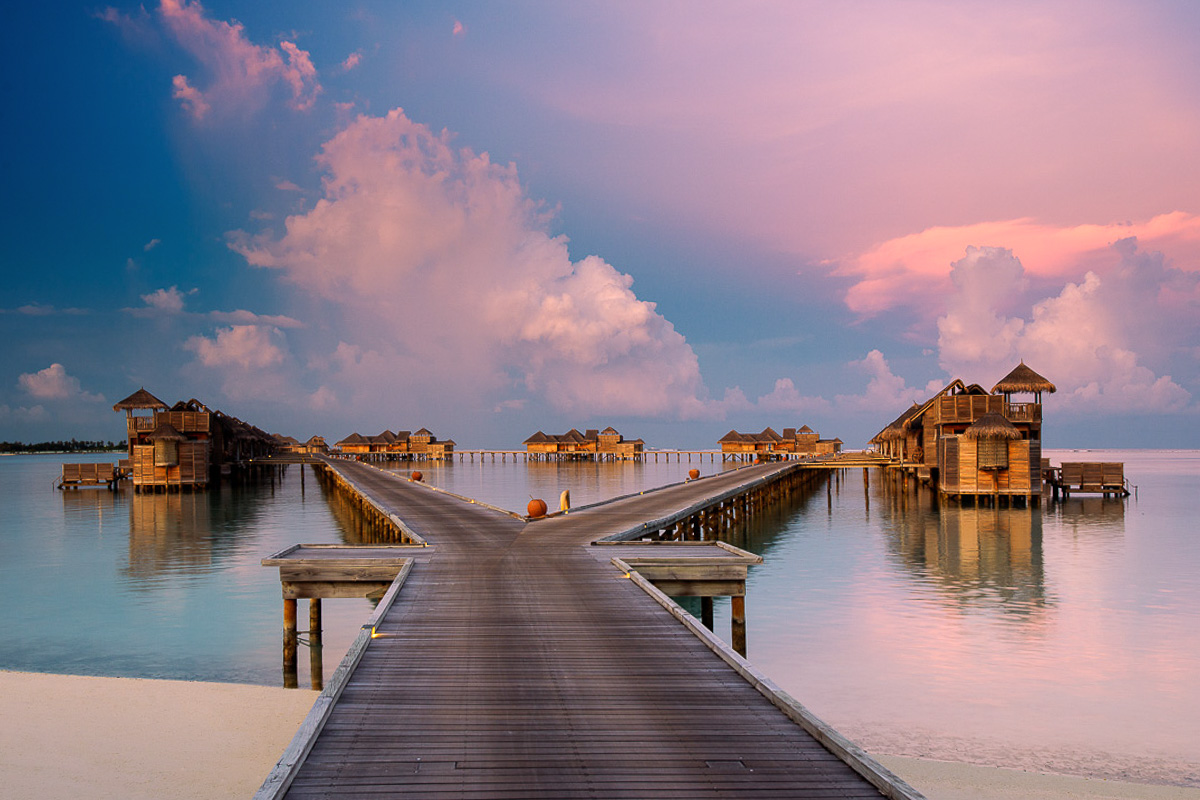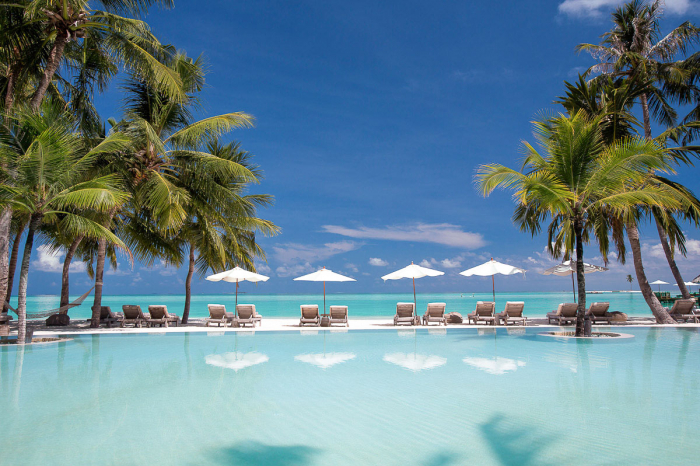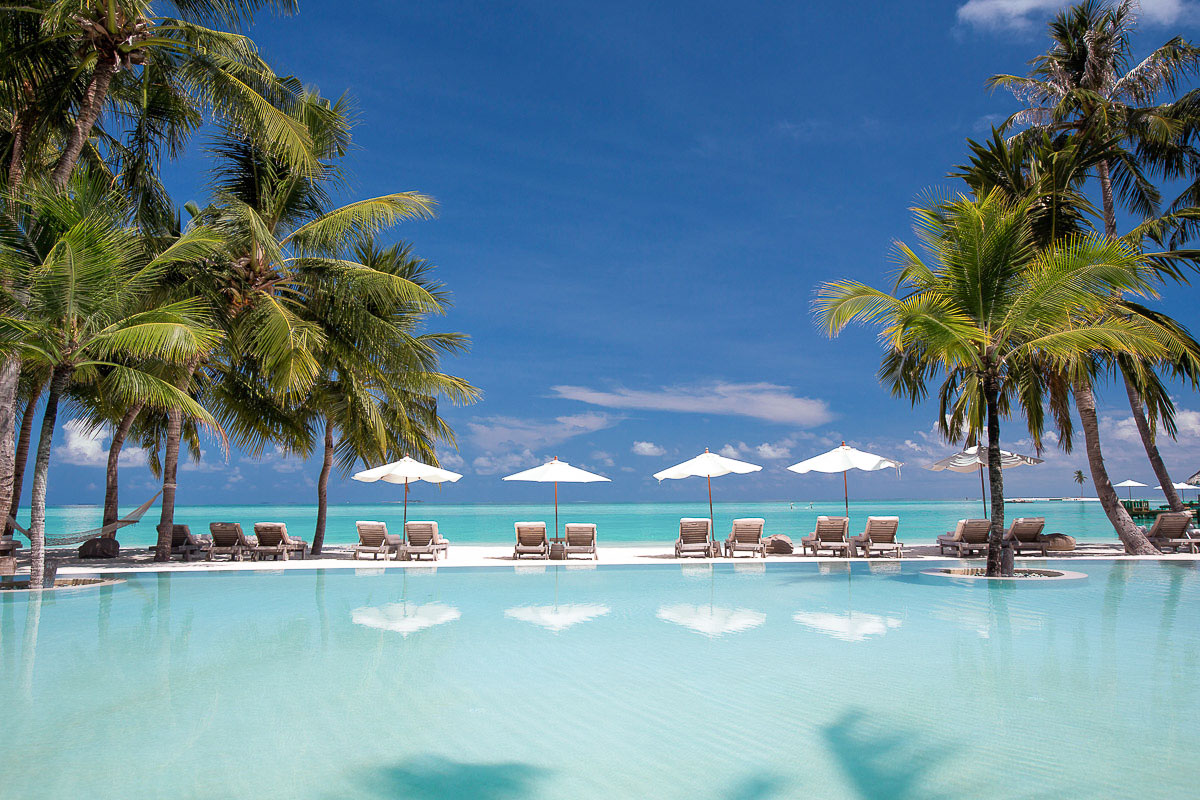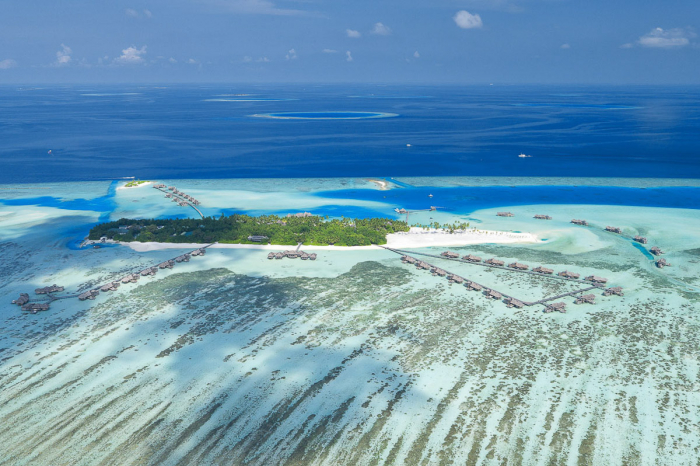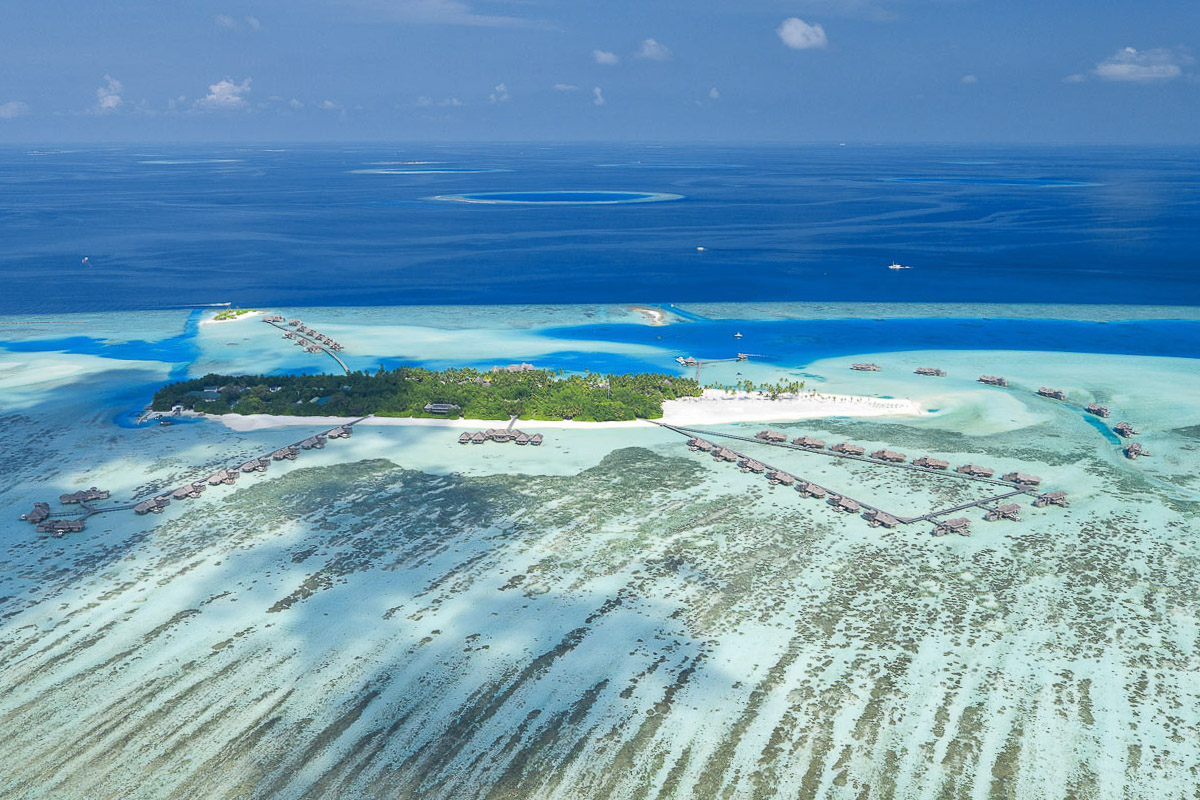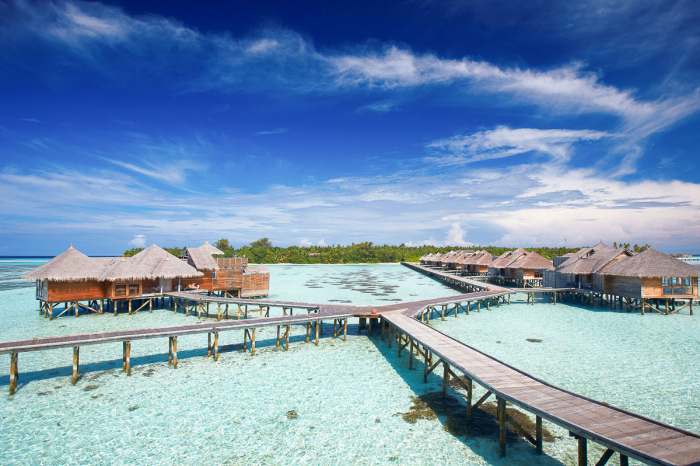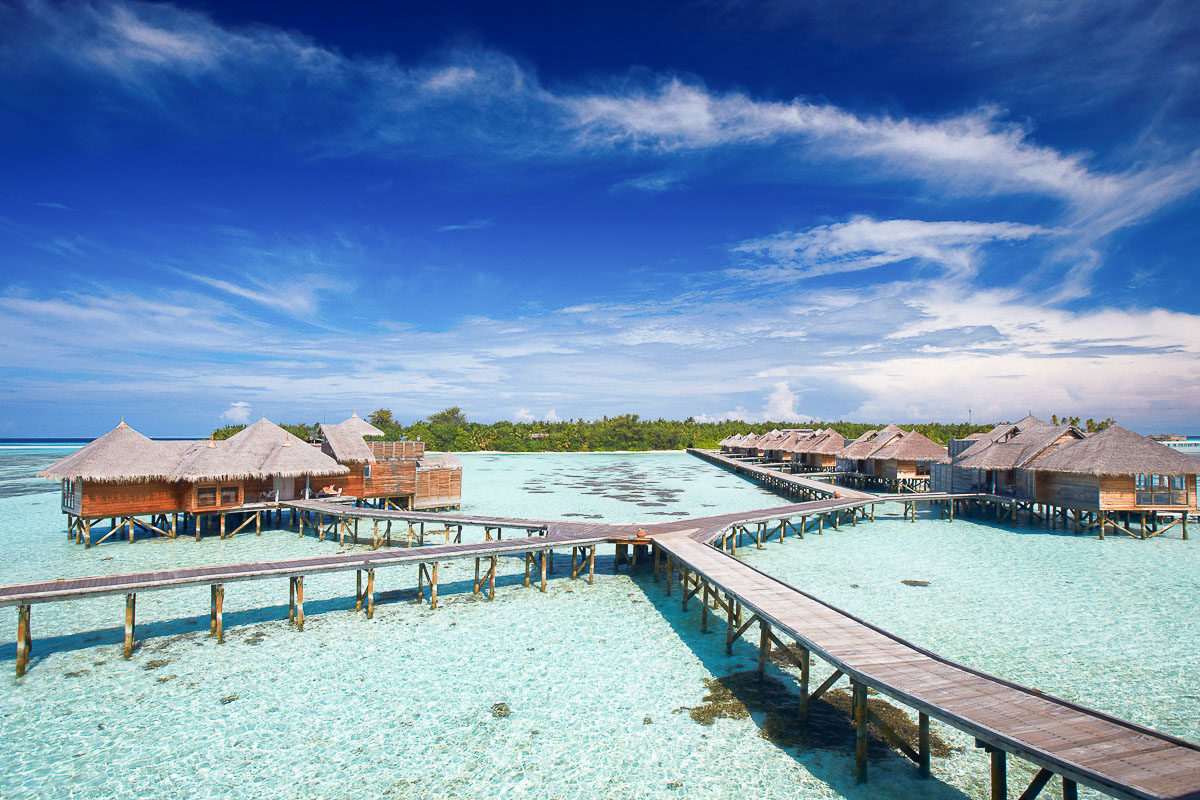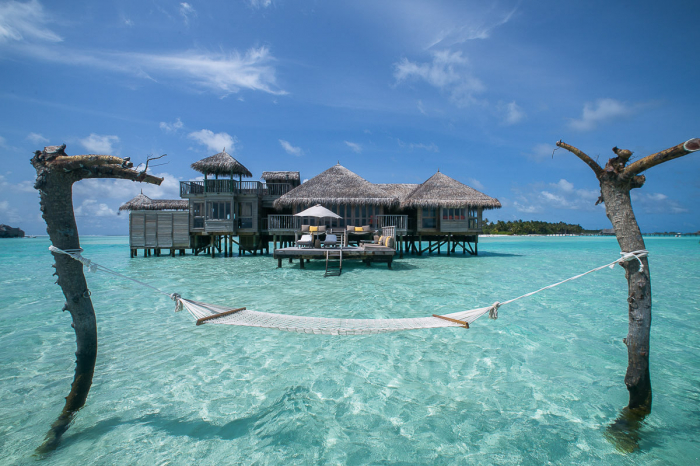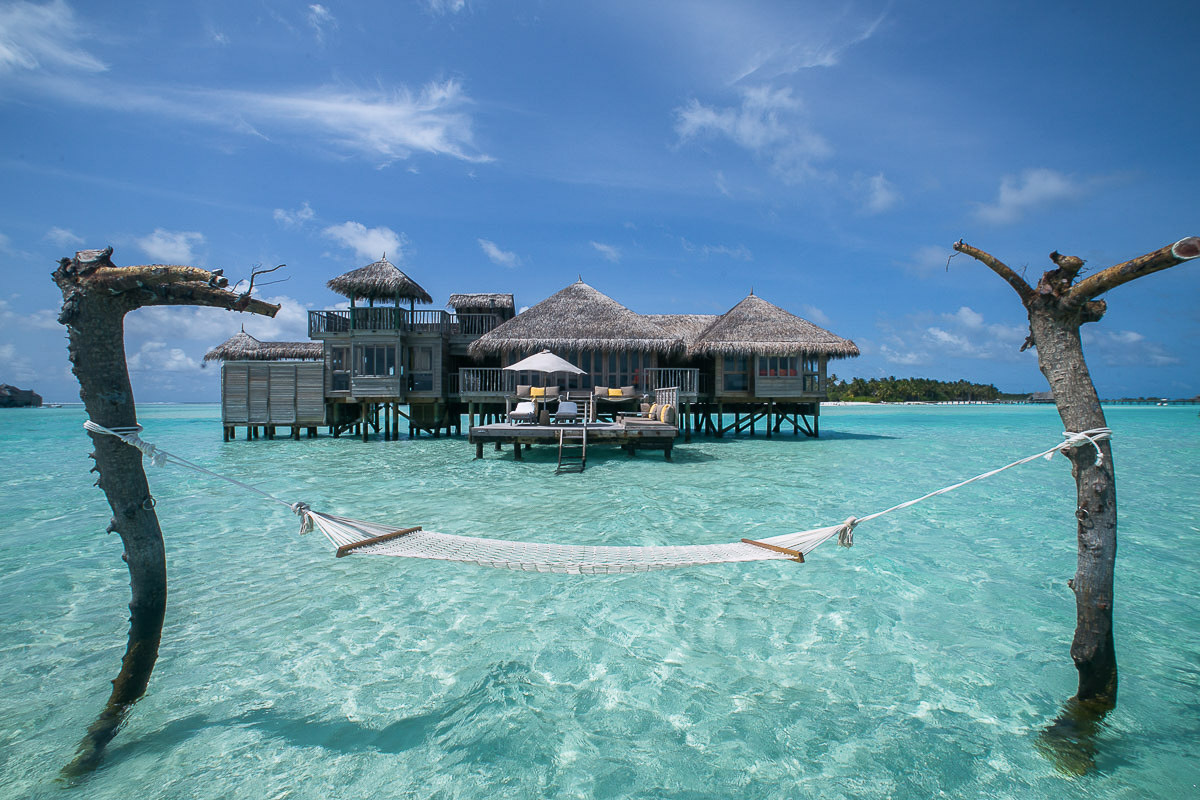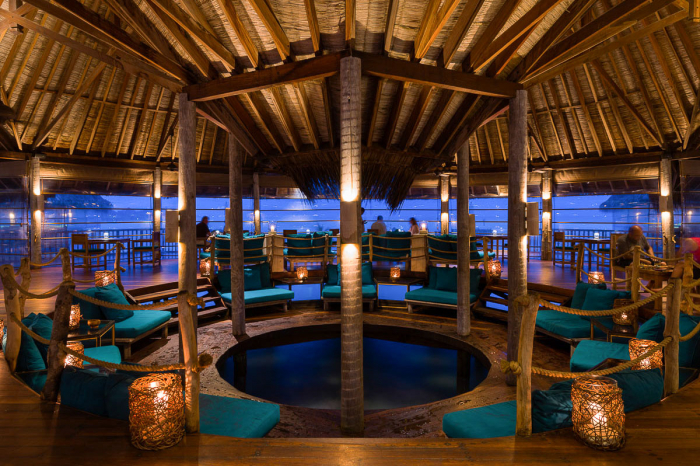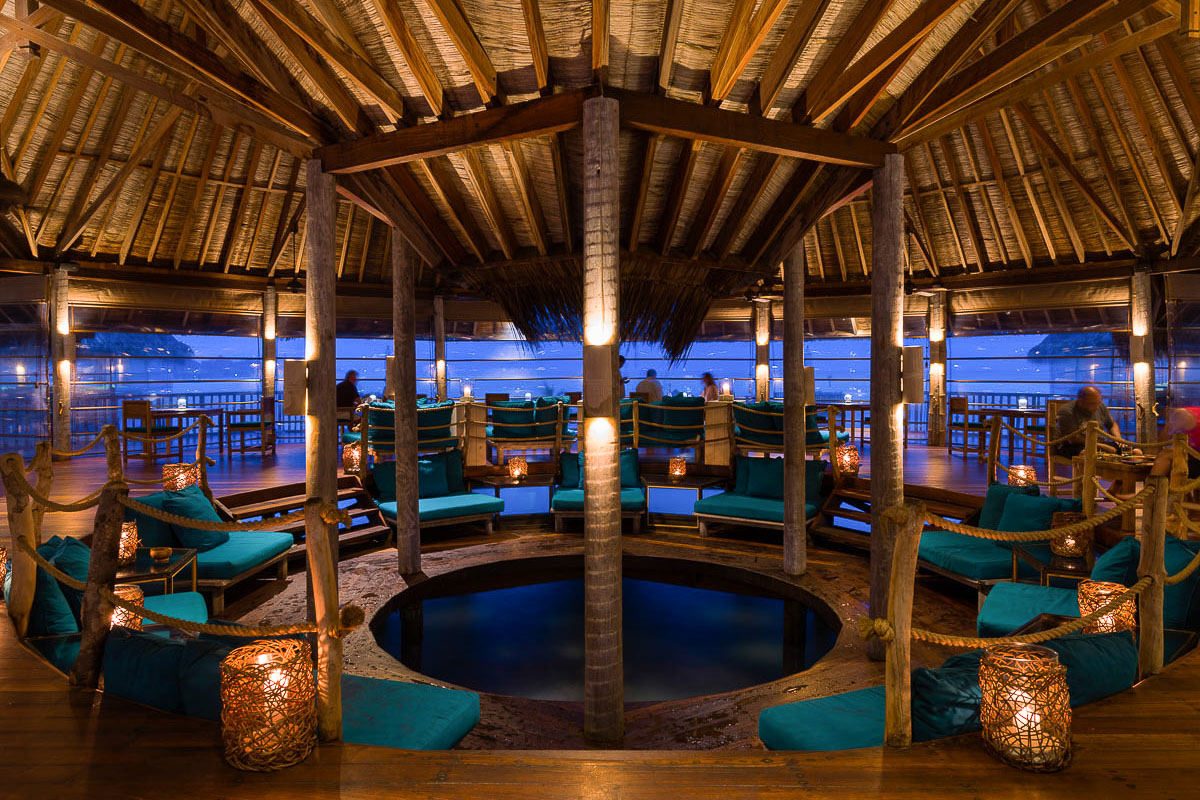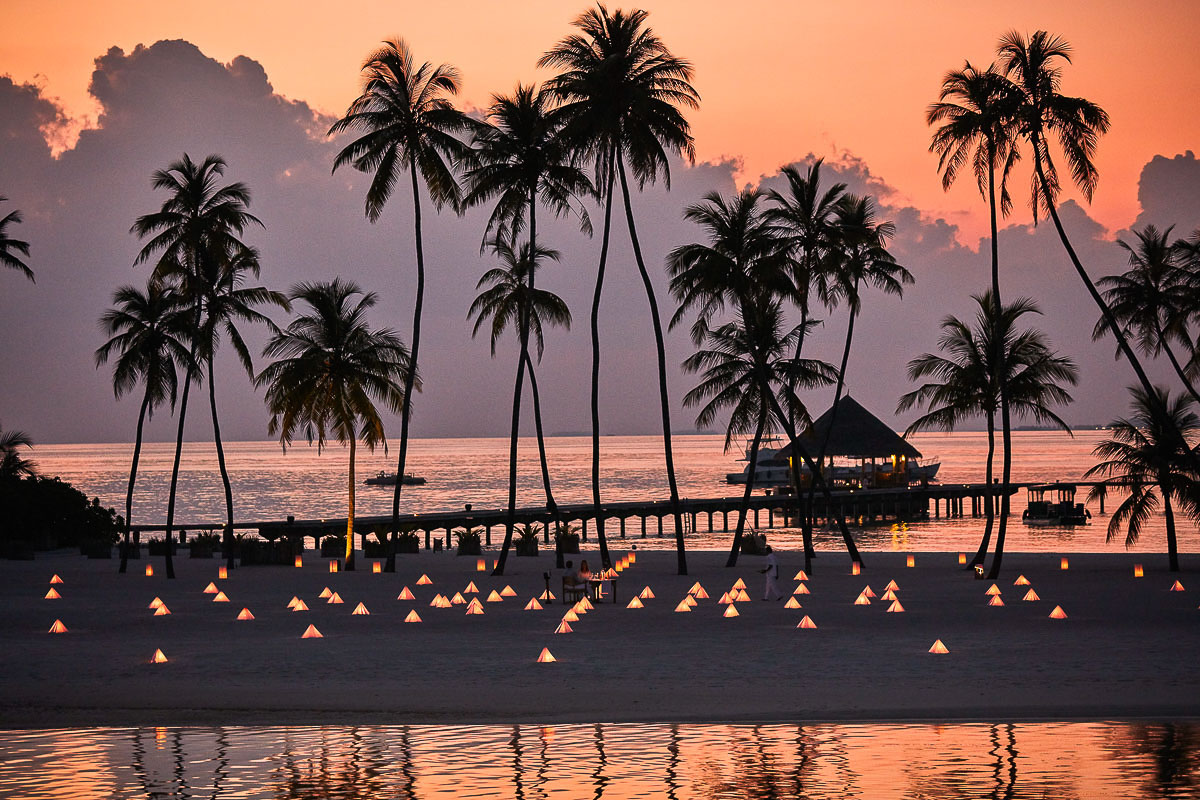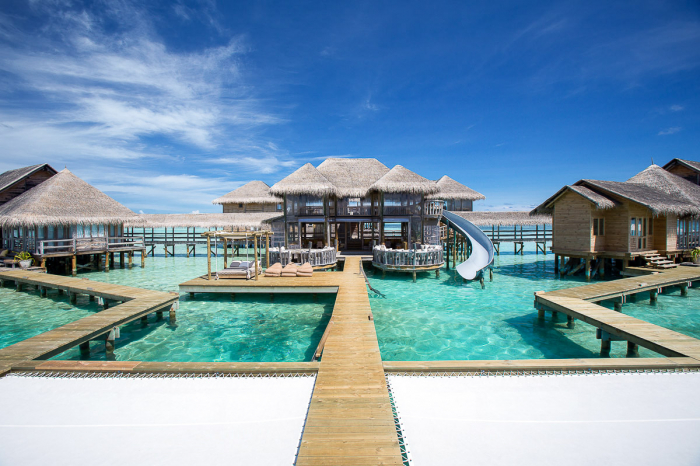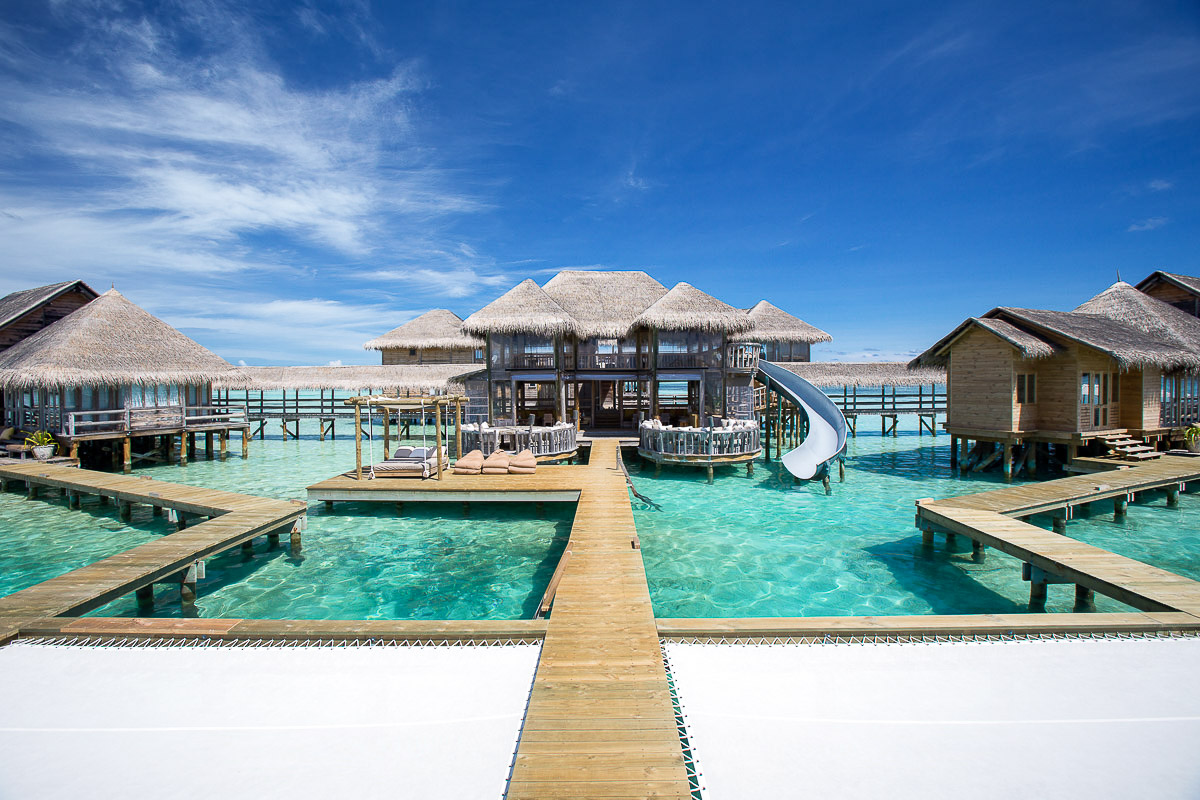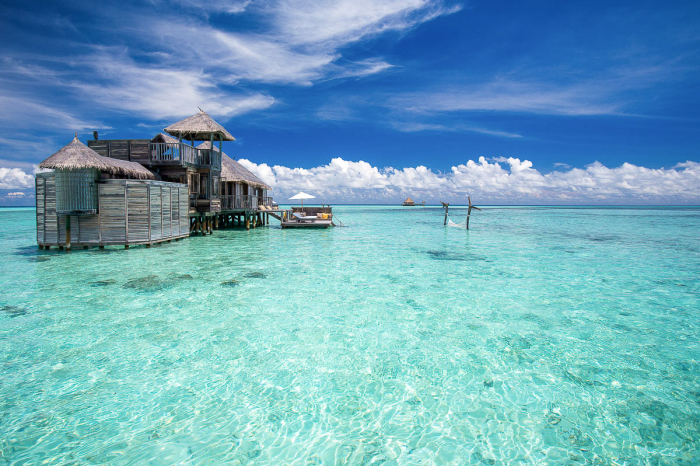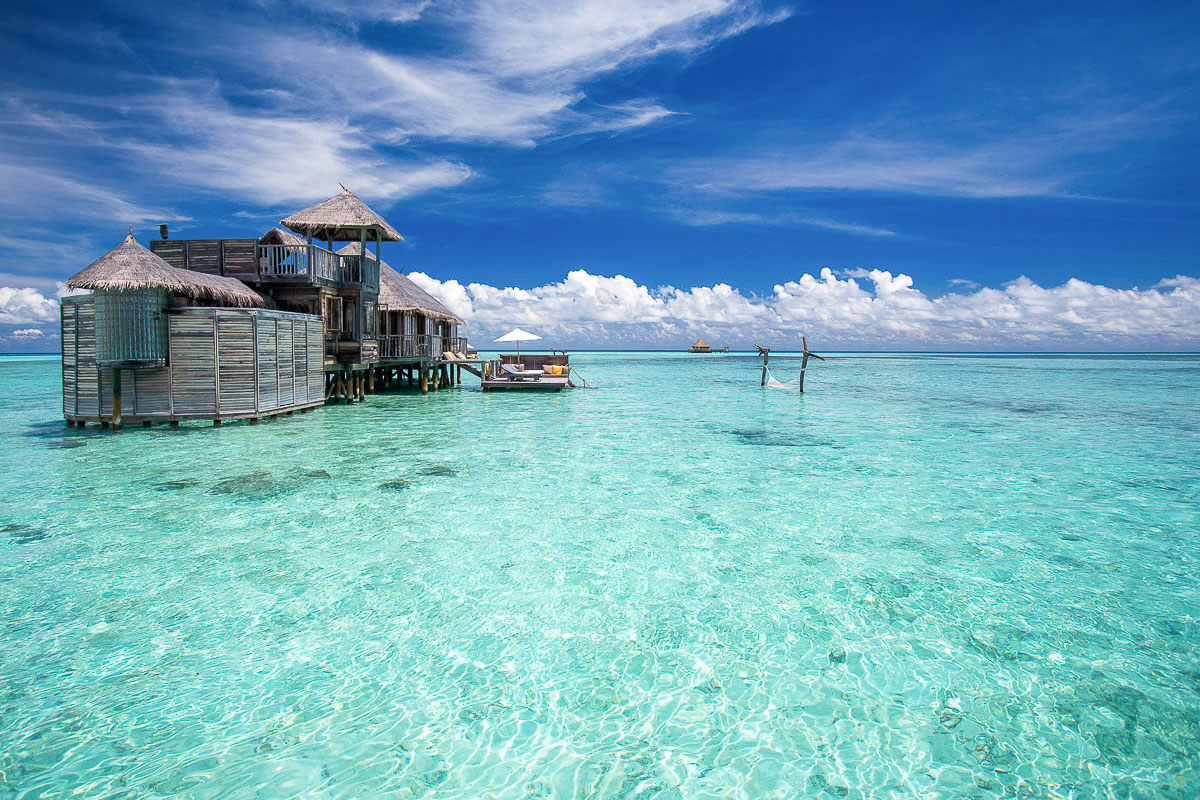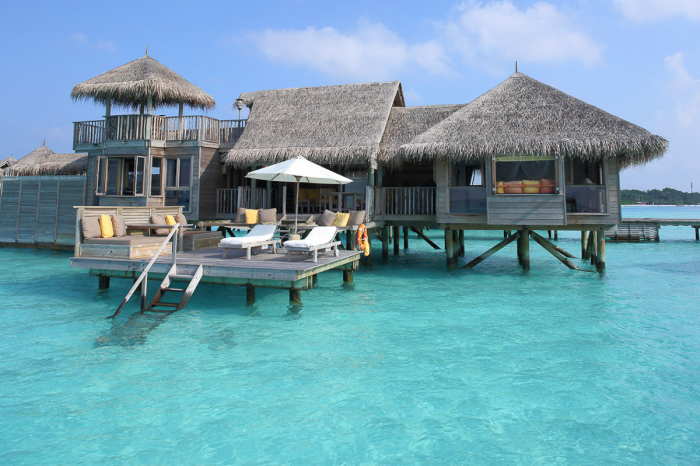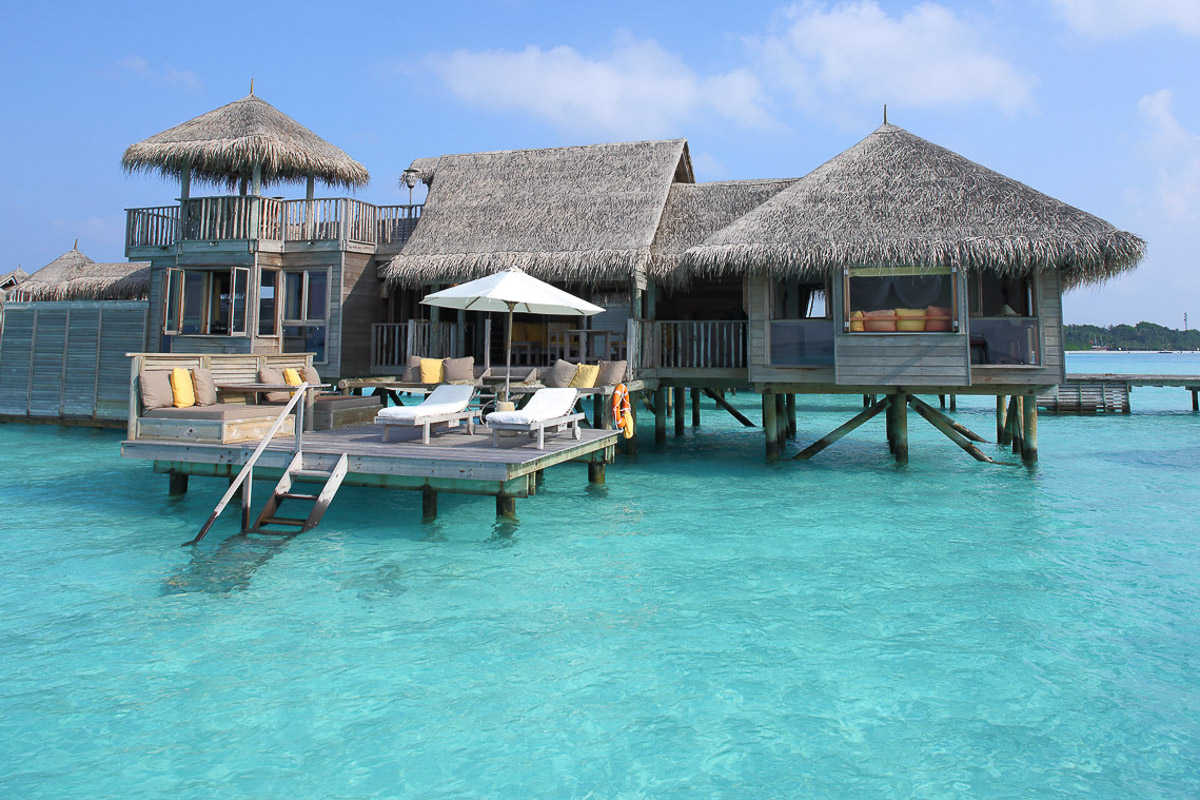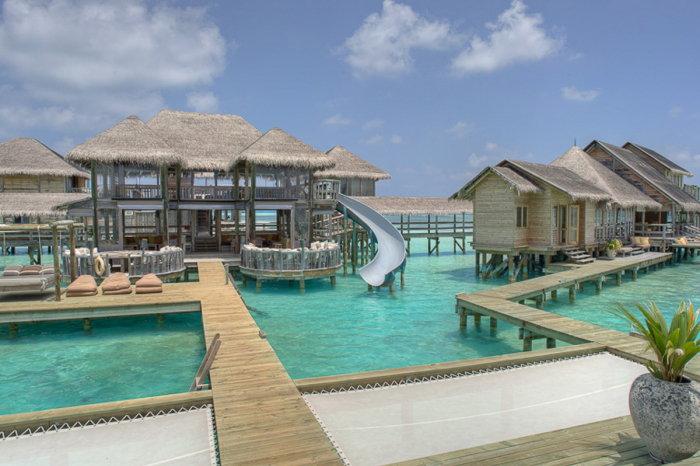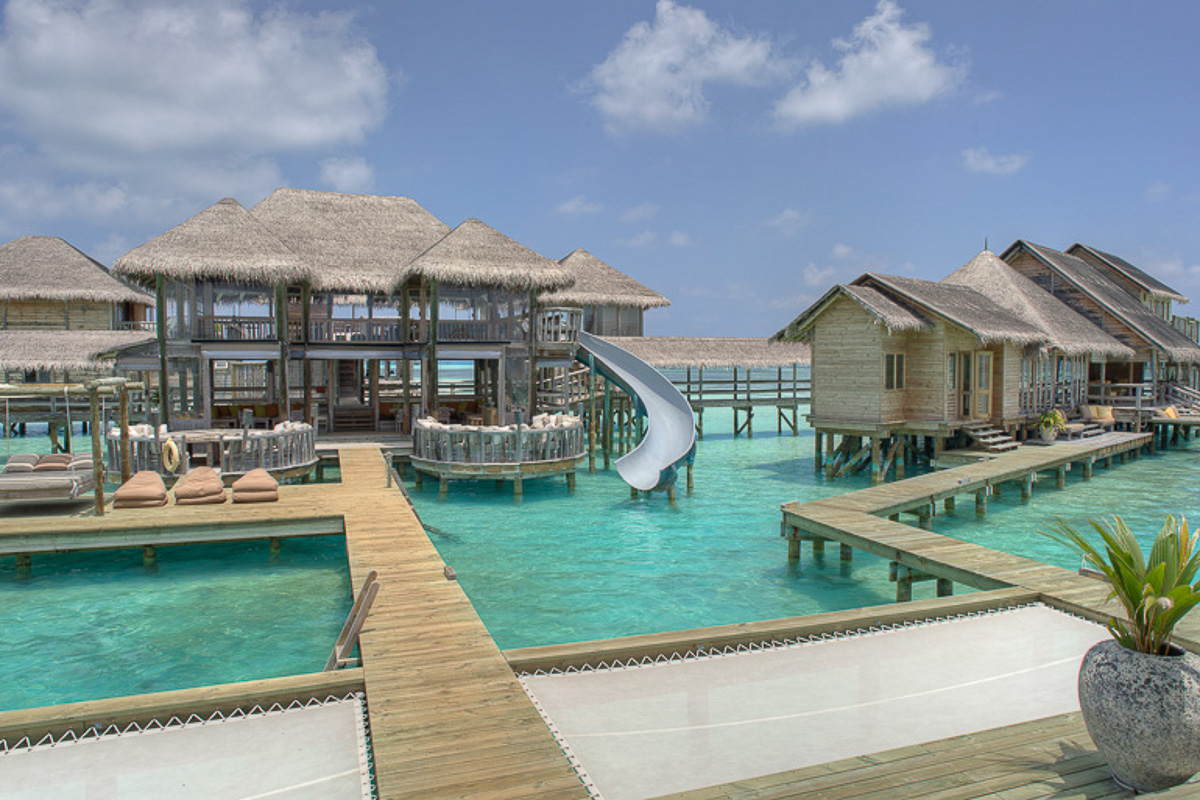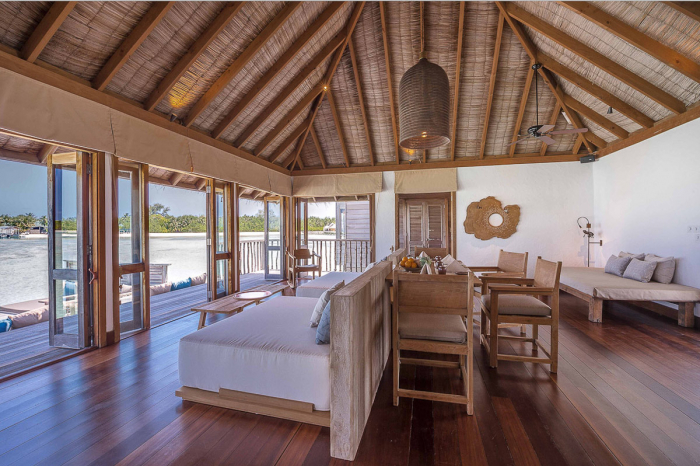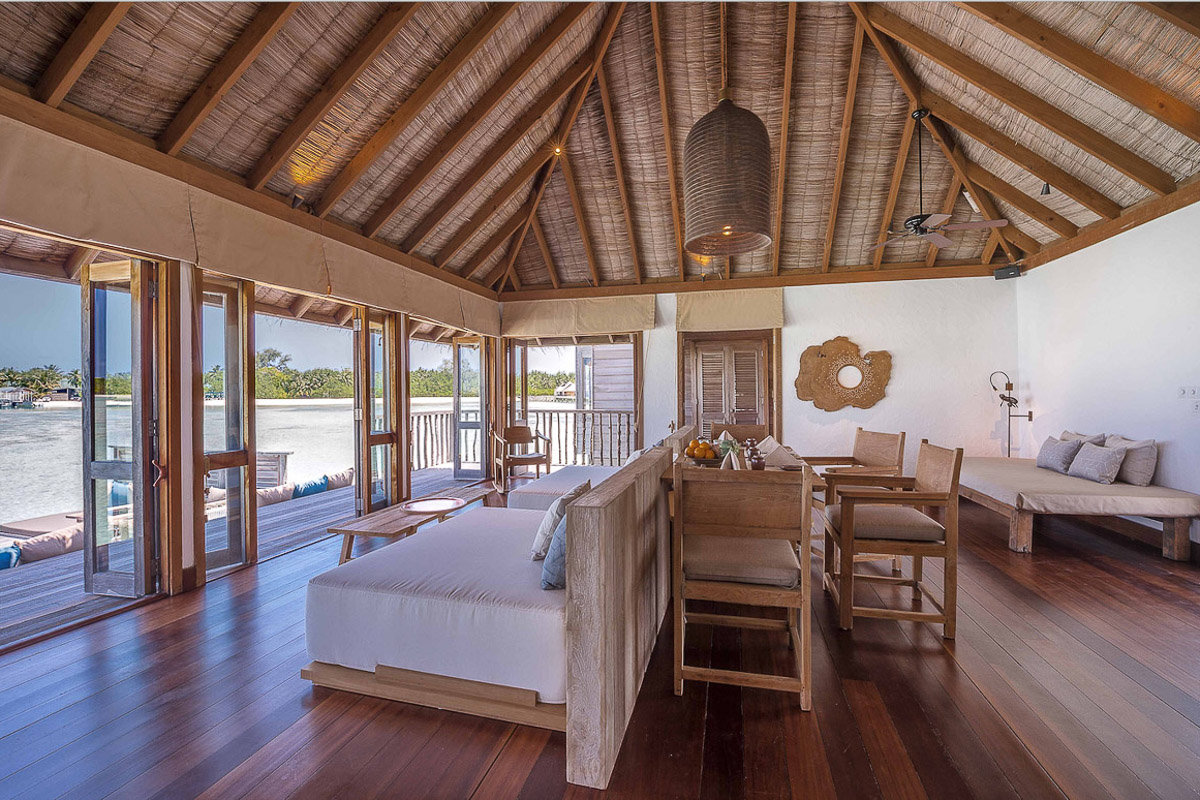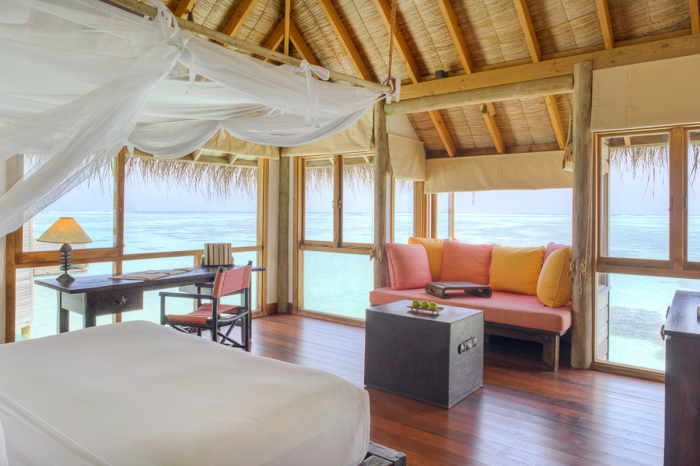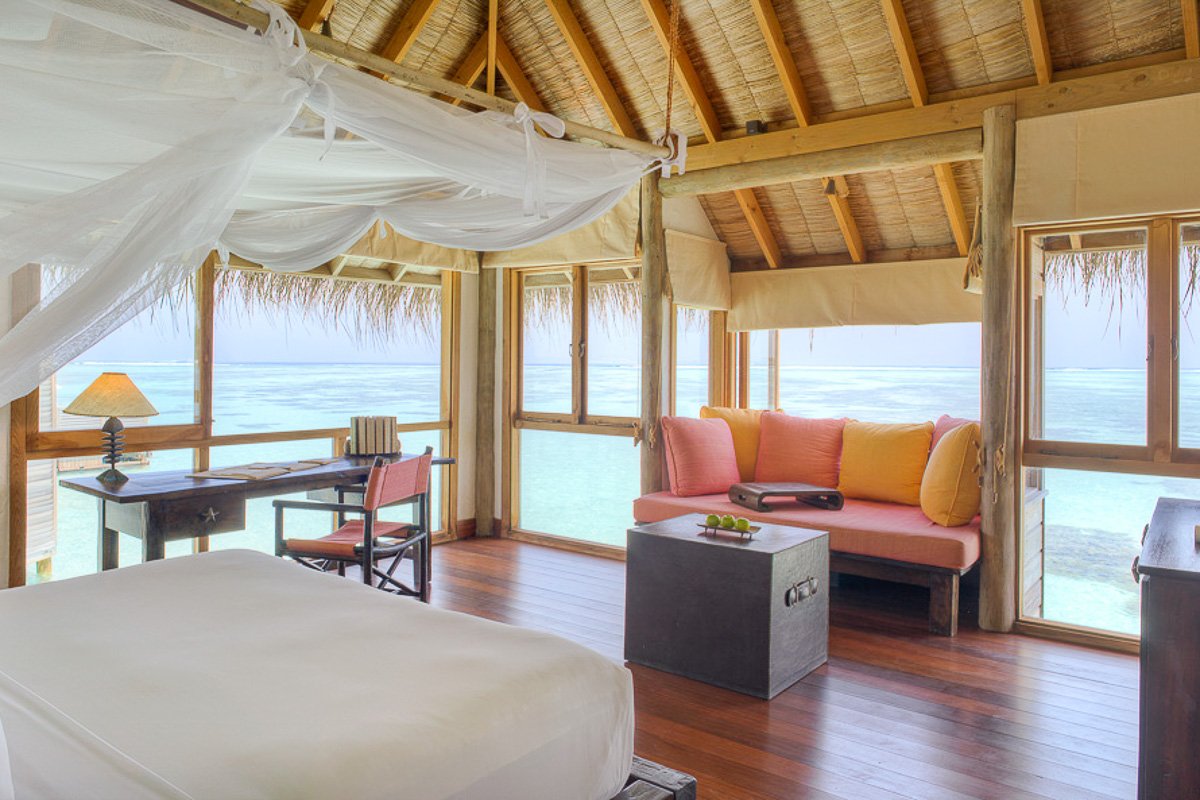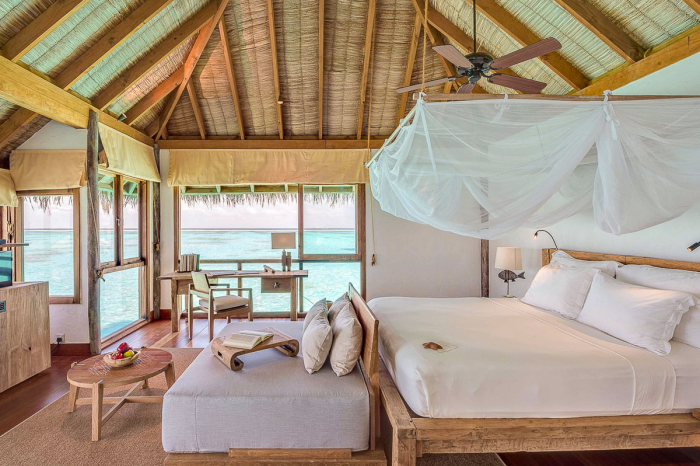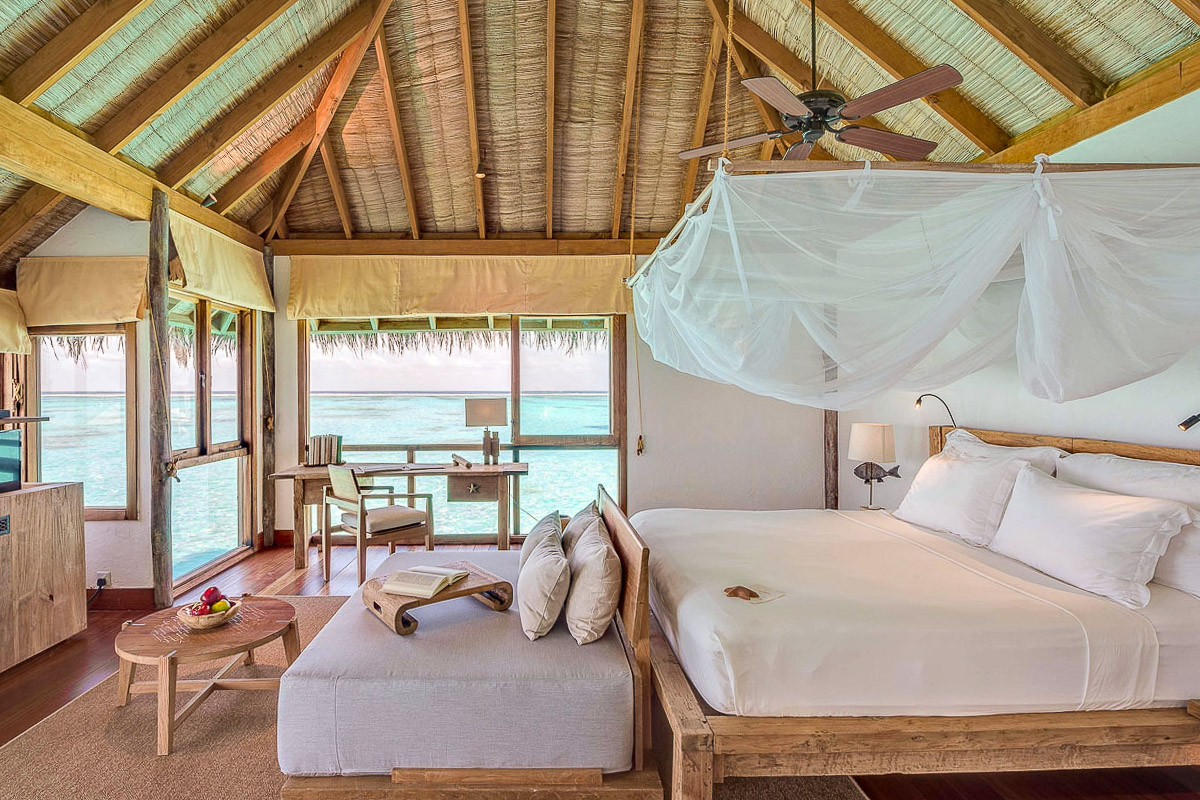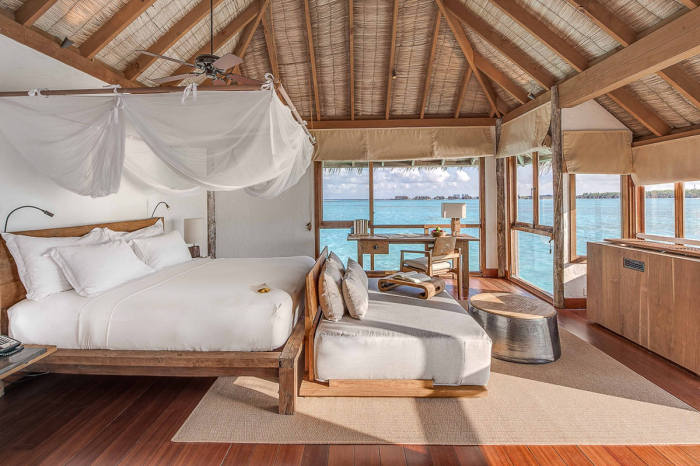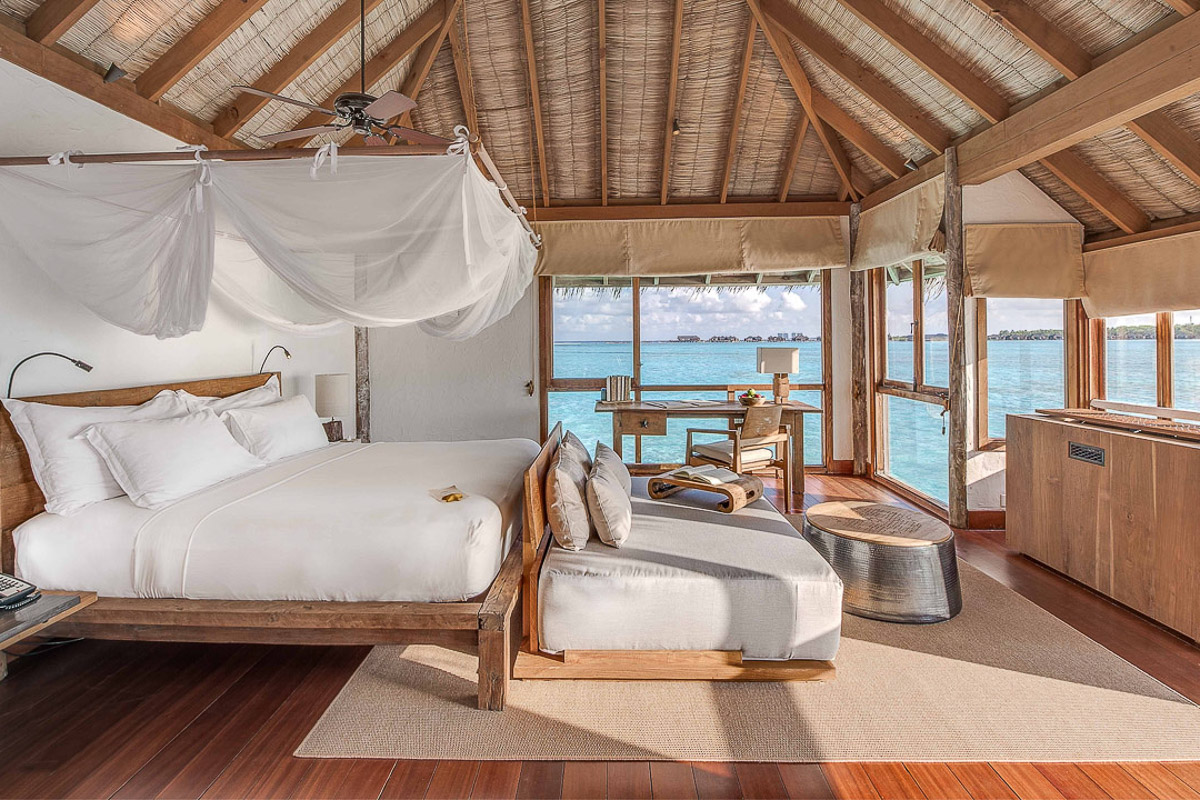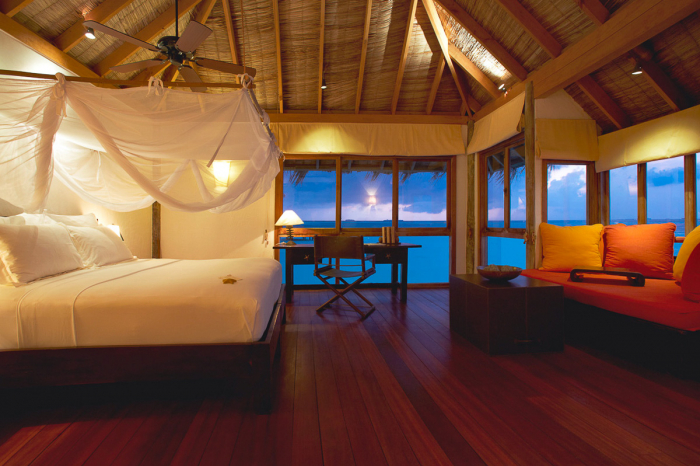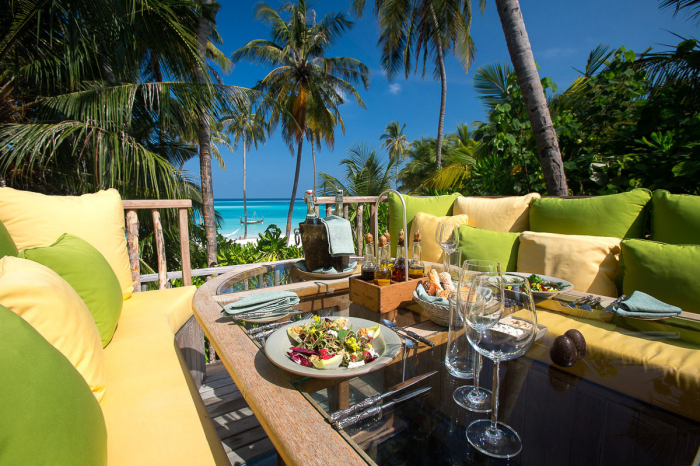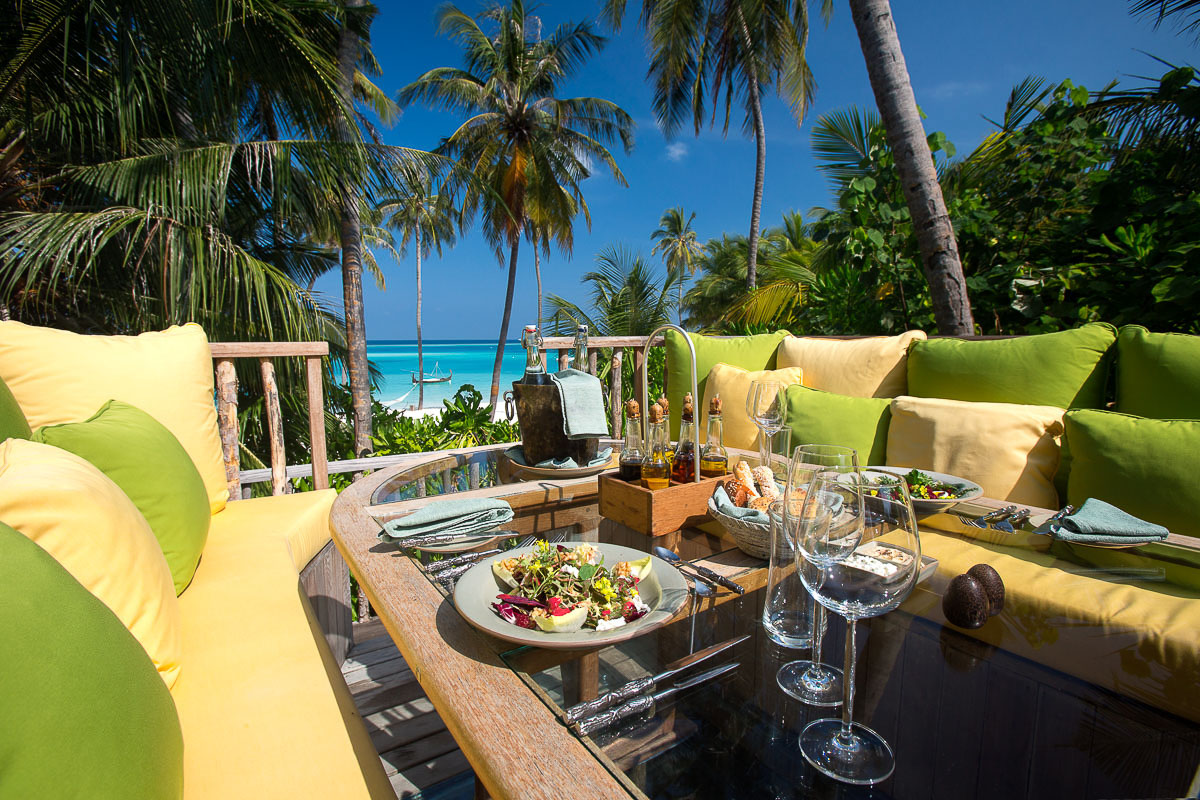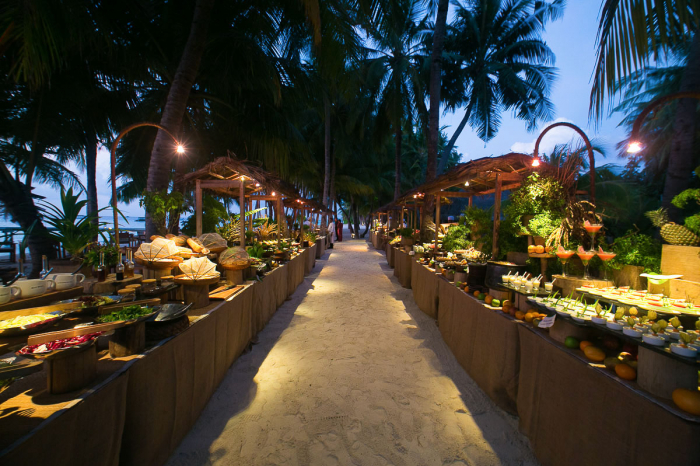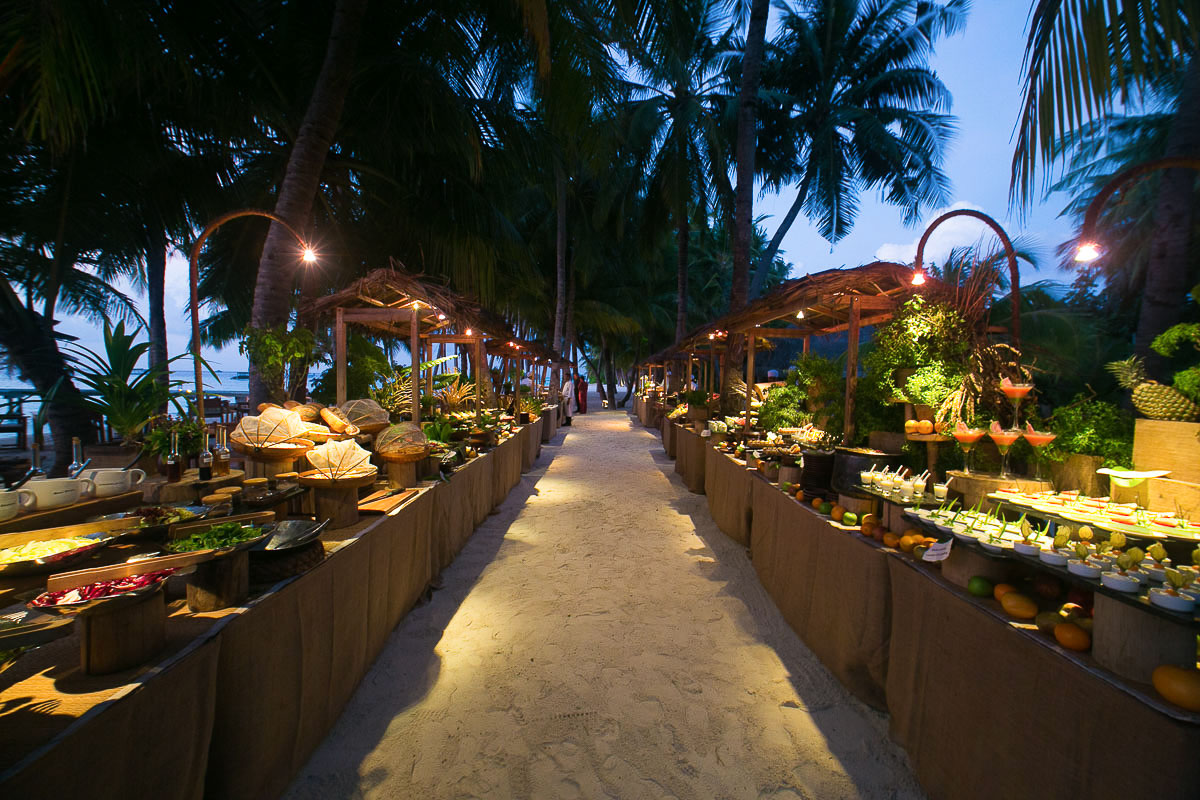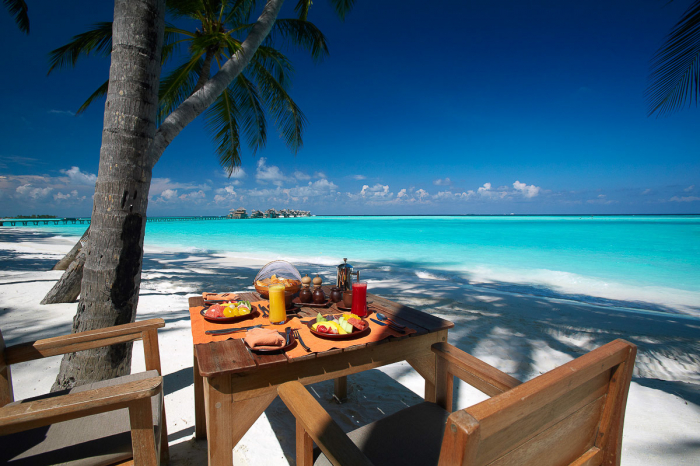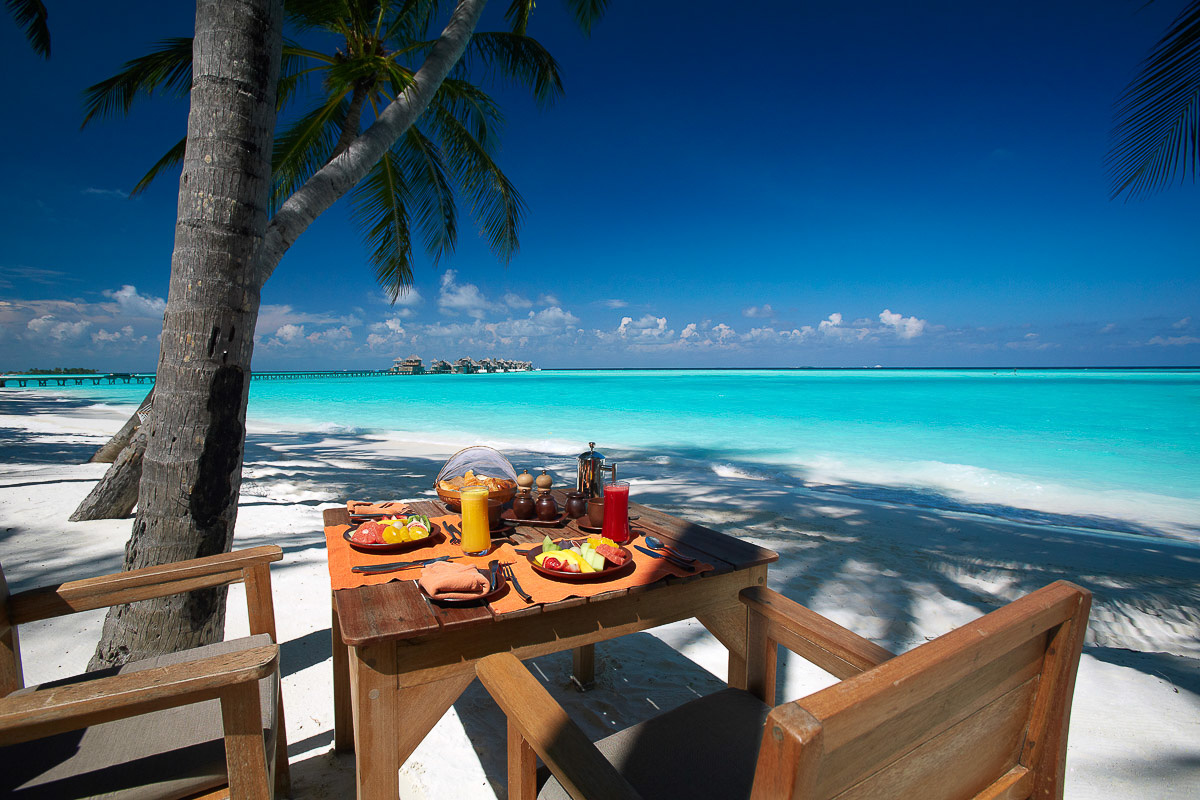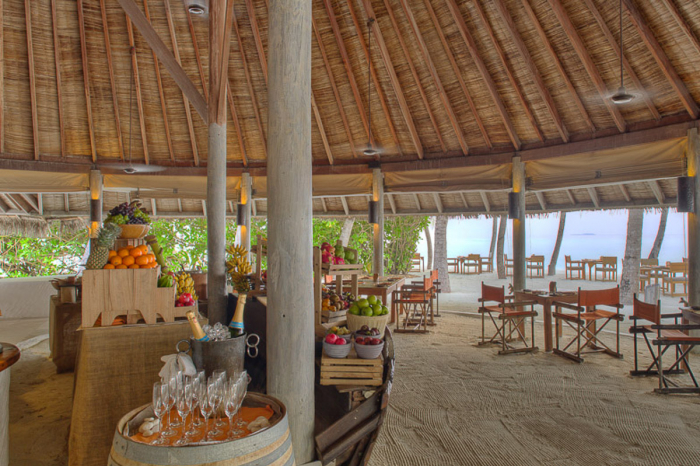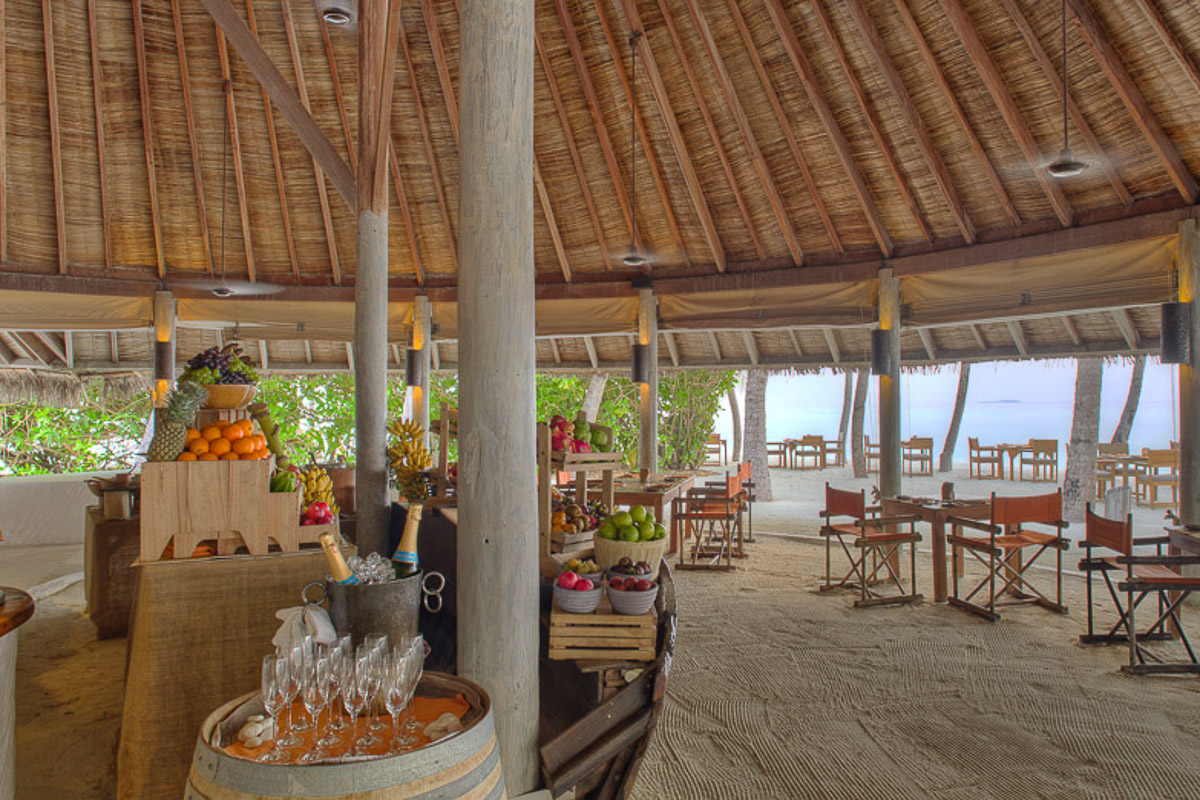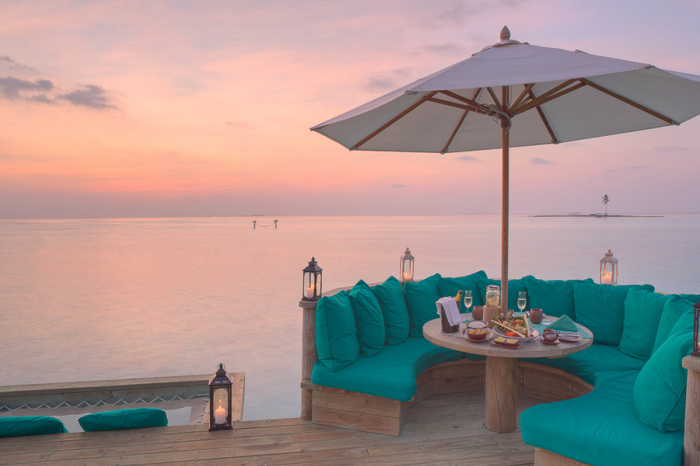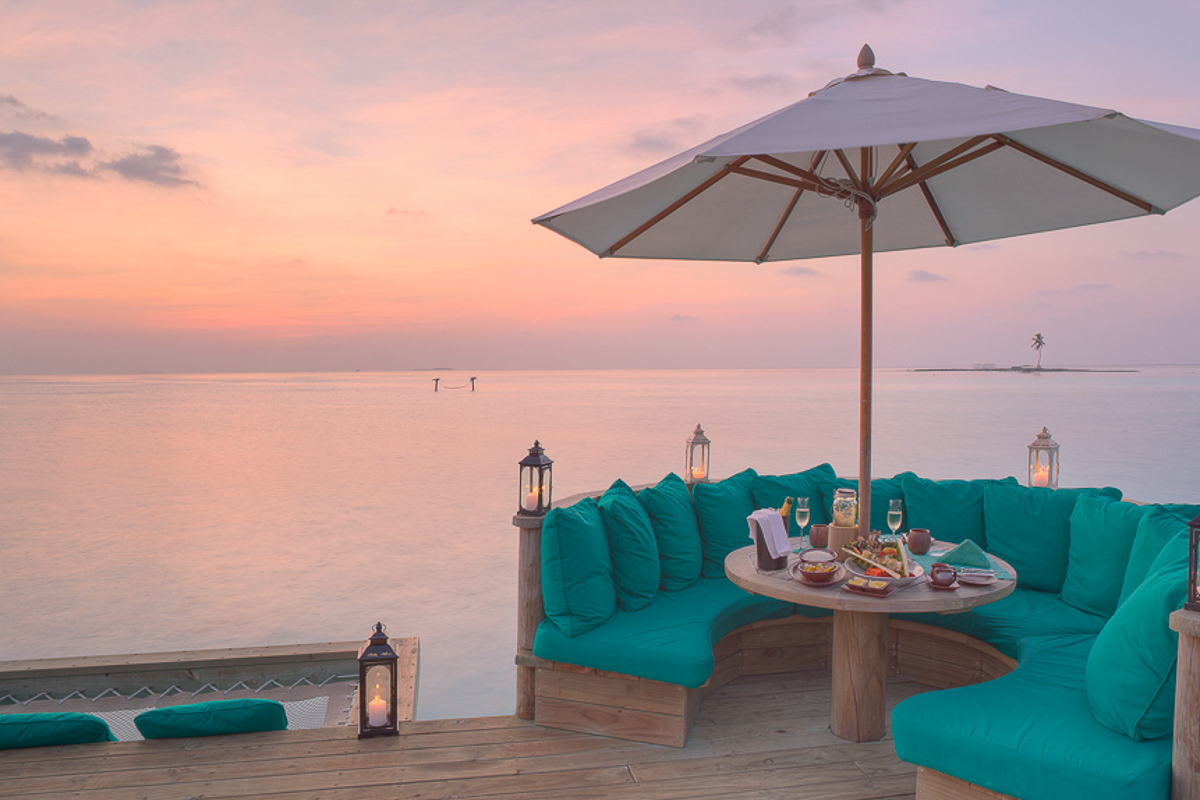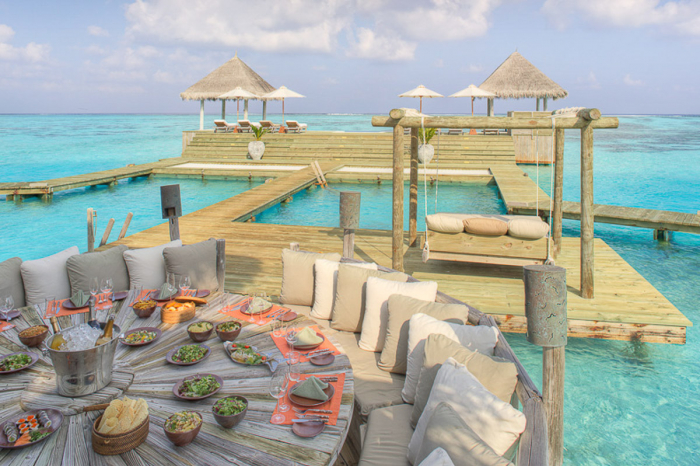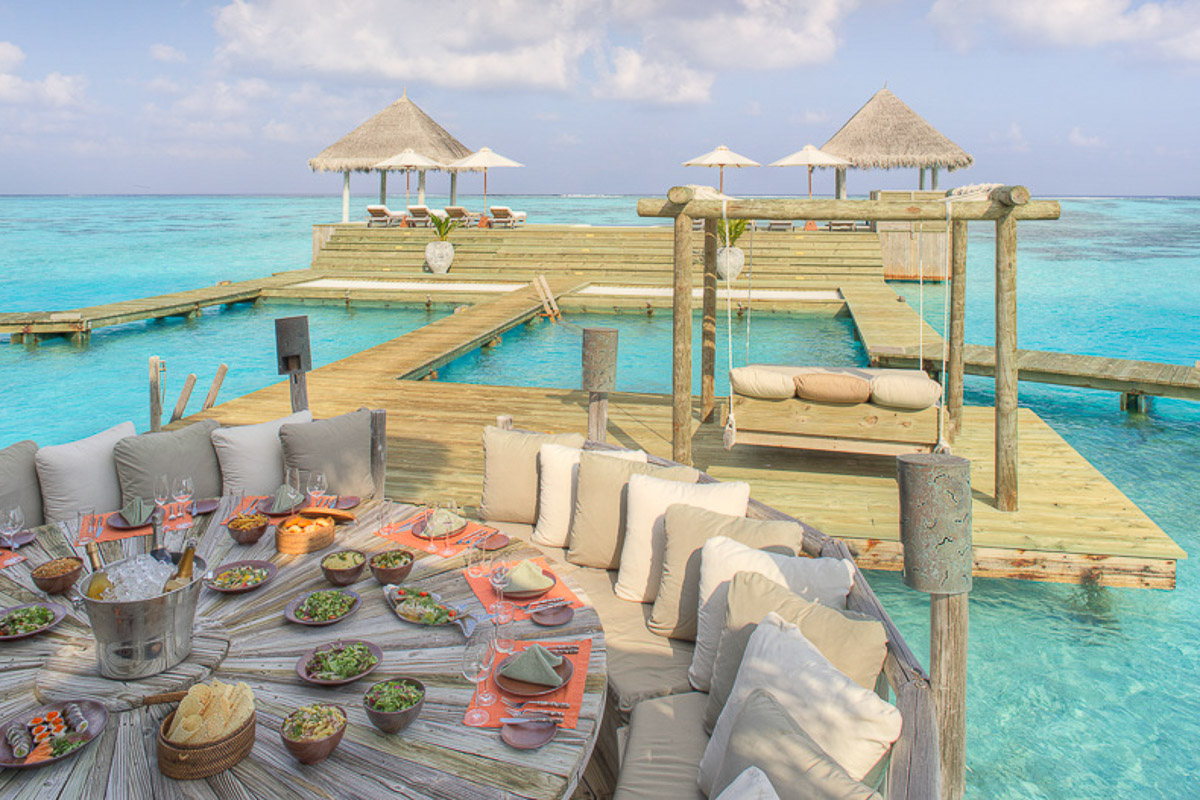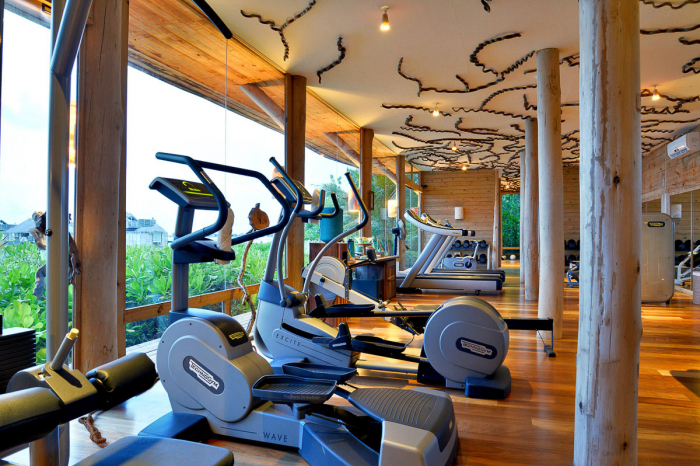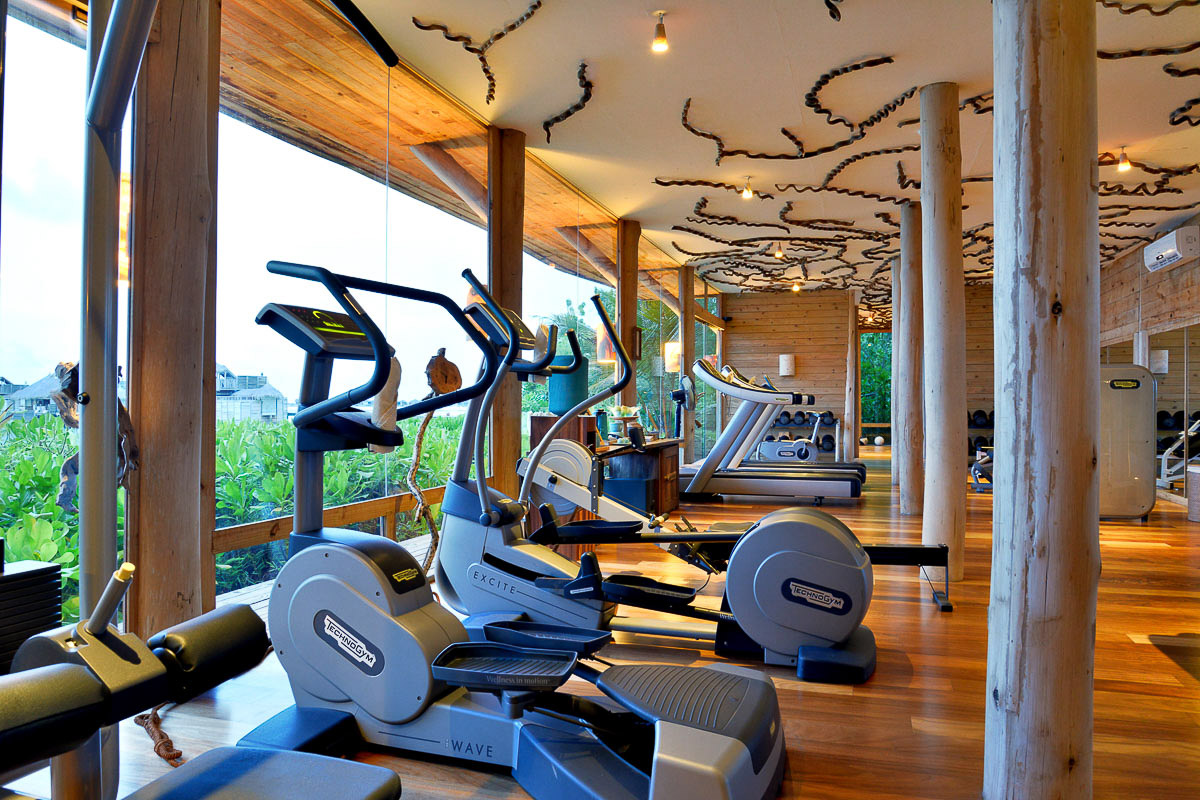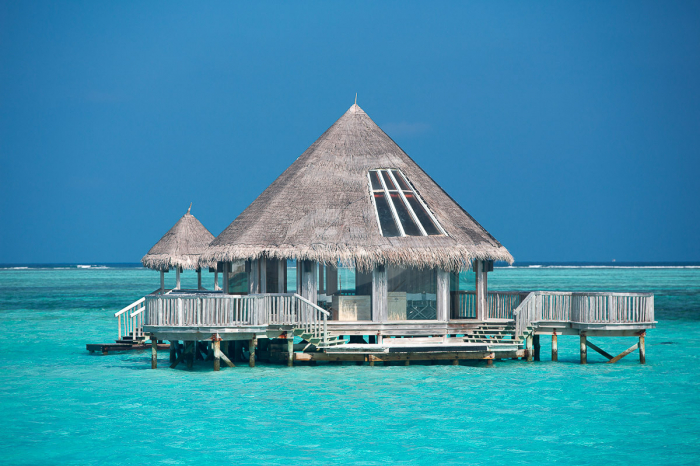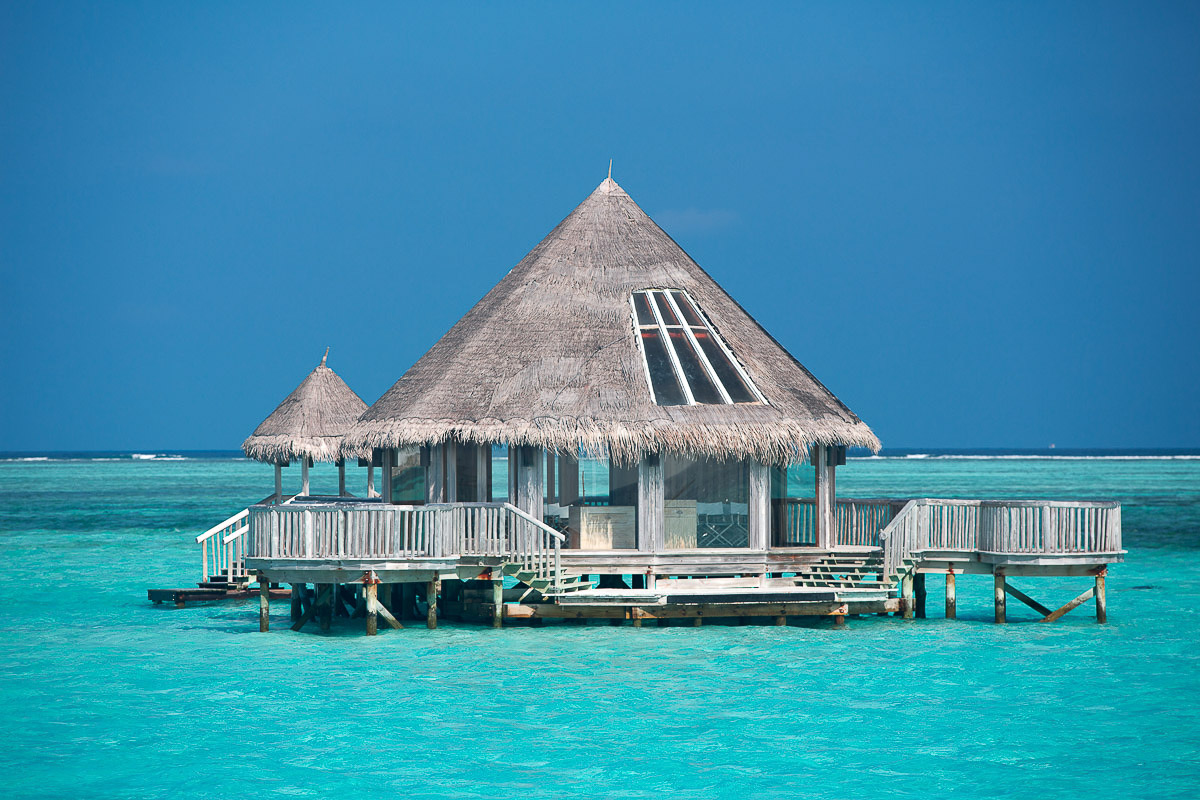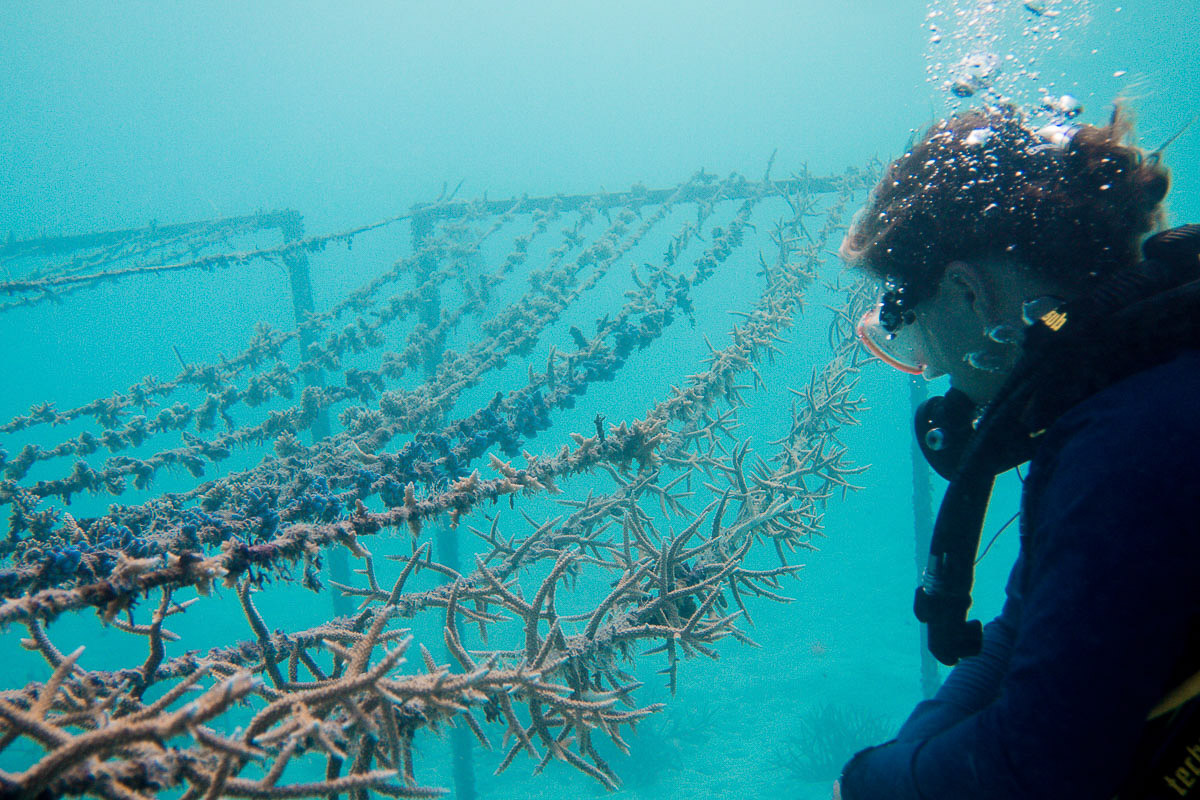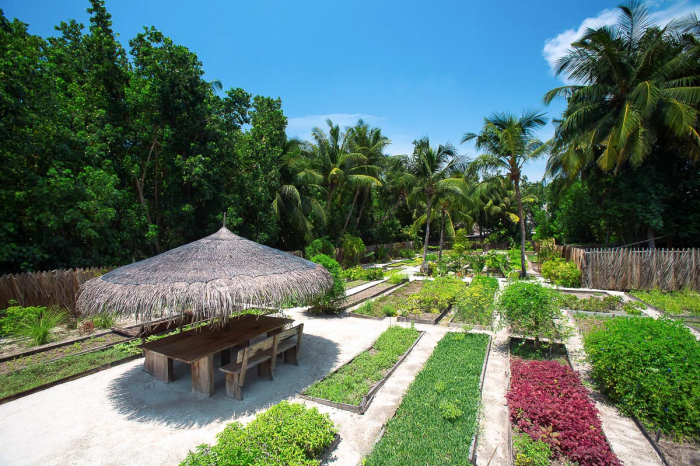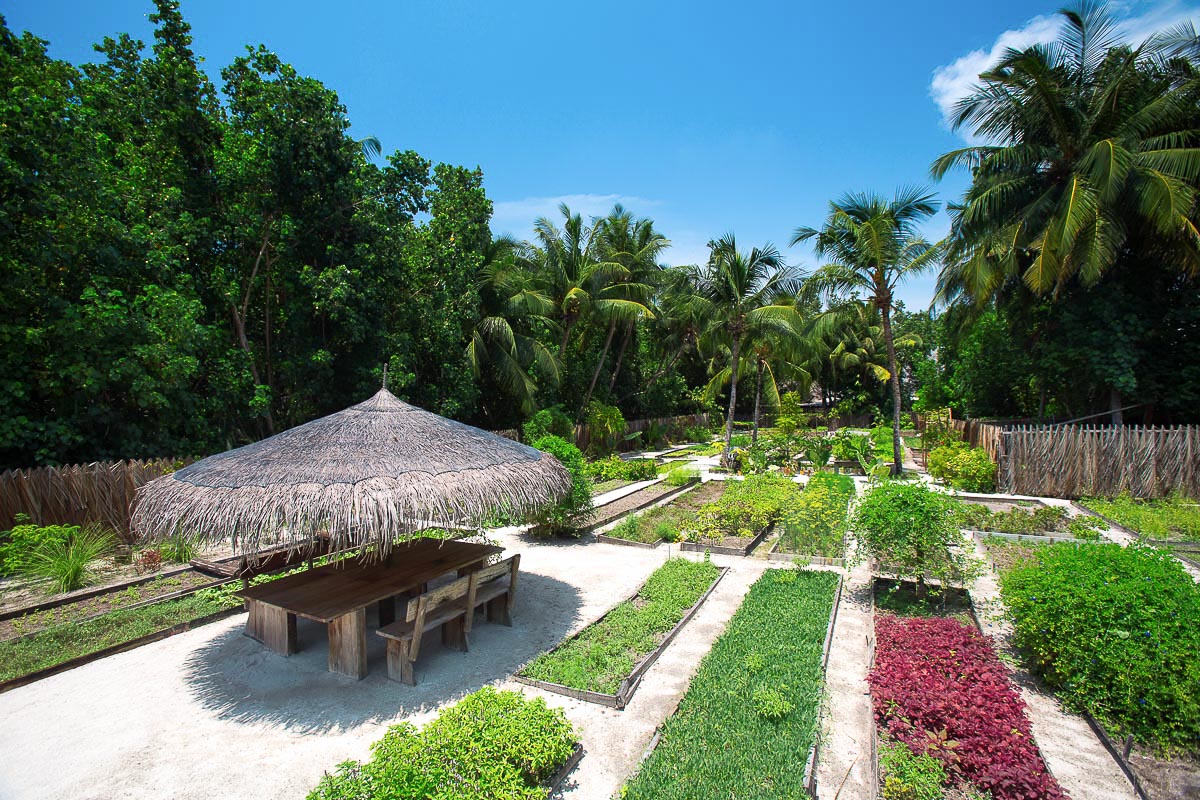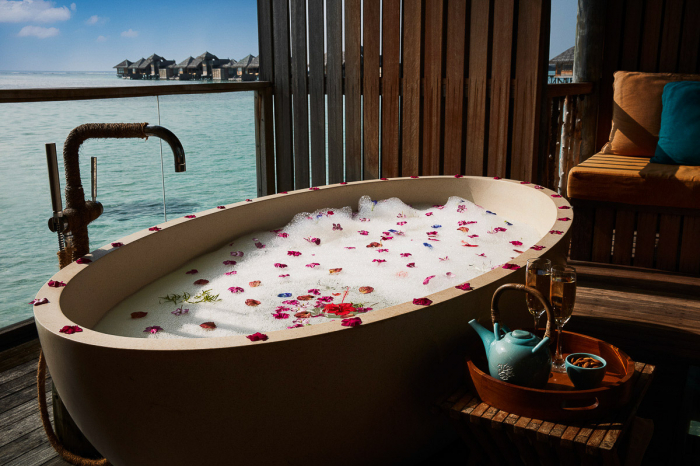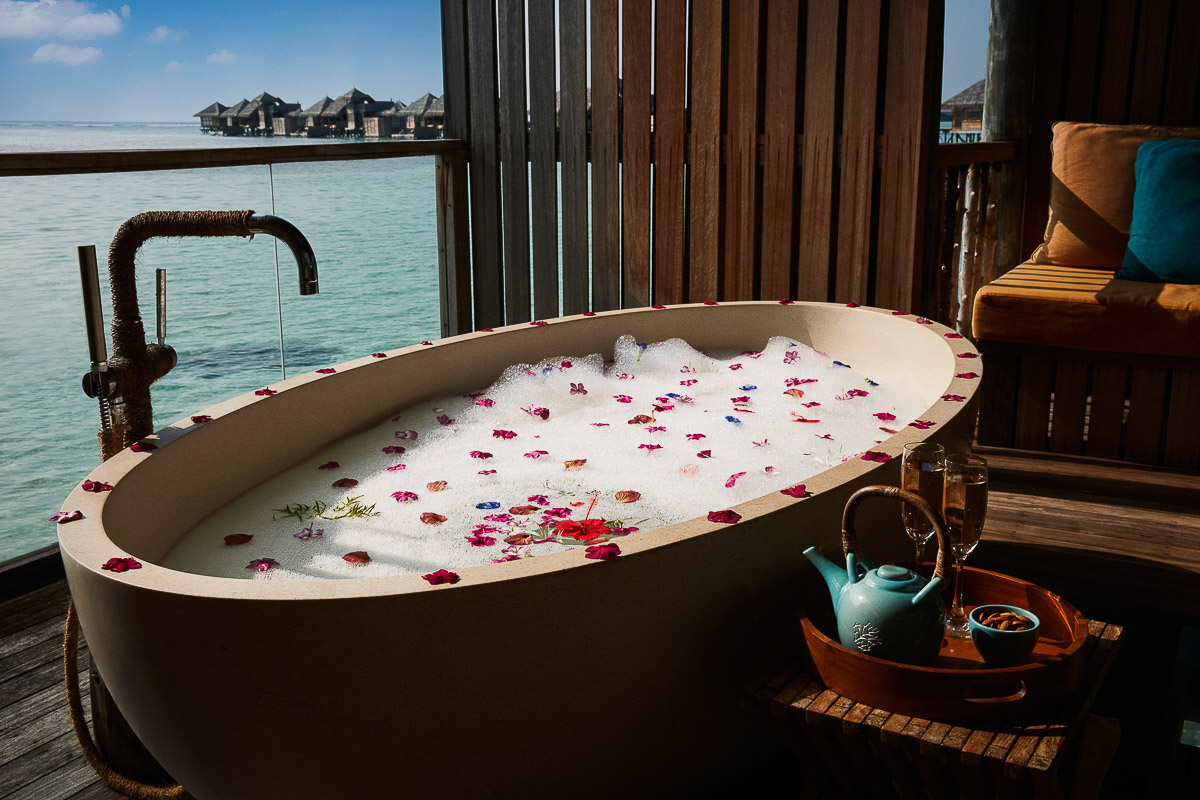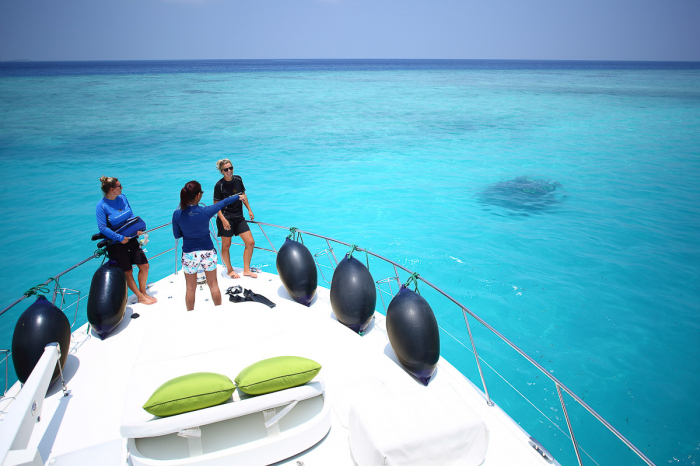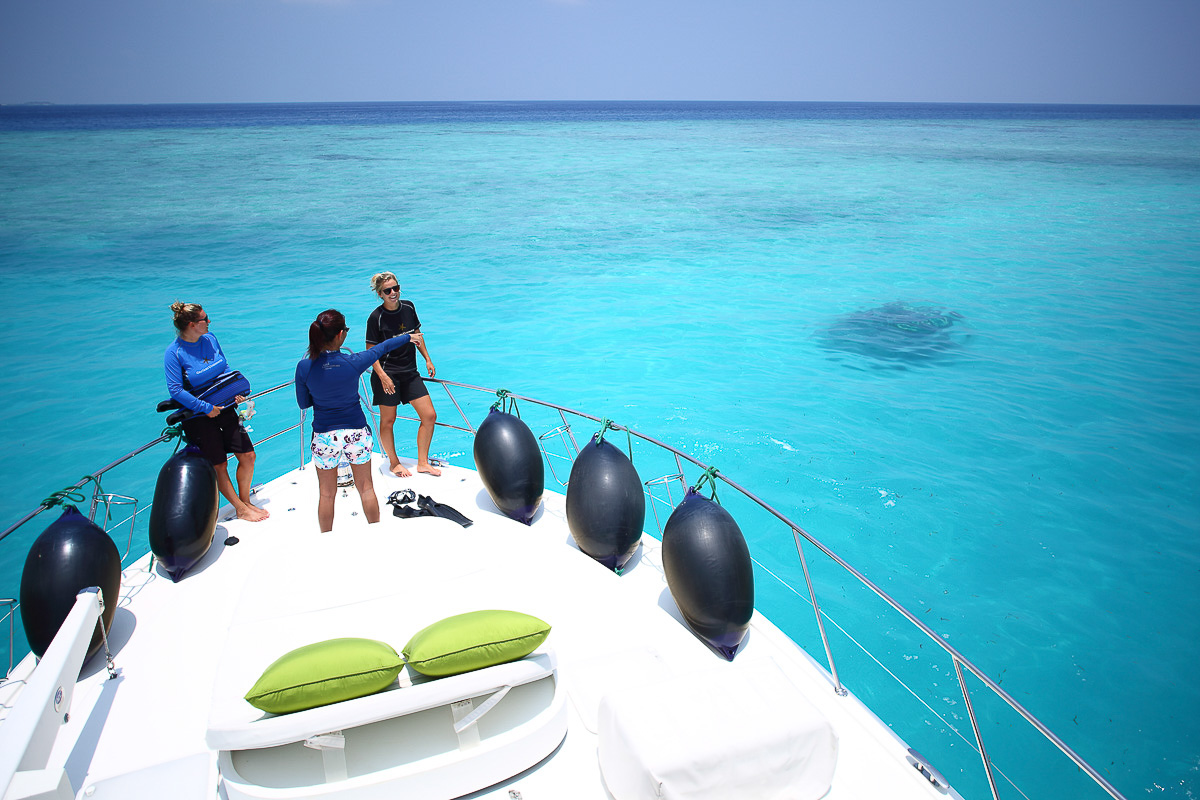 Overview
Excursions including scuba diving, snorkelling, surfing, and yacht charter
Private guest experience with personal hosts available for 24-hour assistance
Luxurious multi-day retreats focused on scuba diving, surfing, and wellness
Seasonal reef manta ray encounters between December and April
Gili Lankanfushi offers barefoot luxury, tranquillity, and family-friendly fun in a stunning private island setting. This resort's relaxed ambience and comfortable guest facilities balance perfectly with its number one attraction, the island itself. Explore the Maldives' most beloved atoll with PADI courses, guided scuba diving and snorkelling, surfing, and luxurious excursions including private yacht charter. Or, rest and relax with white sand beaches, oceanside infinity pools, daily yoga and meditation, and soothing spa services.
---
---
Amenities
---
About
About Gili Lankanfushi
This private island paradise was named Trip Advisor's 2018 Traveler's Choice winner, earning the title of the best hotel in the Maldives. It remains one of the atoll's most luxurious family-friendly options, minus all the fuss and bother of a more formal resort. This property offers rustic yet luxurious guest rooms and facilities, with direct access to the island's house reef, perfect for diving, snorkelling, and other watersports. Gili Lankanfushi's infinity pool, pristine white sand beach, daily yoga and meditation sessions, and spa services, are perfect for rest and relaxation. And, plenty of experiences for kids help make sure that everybody has a good time.
North Male Atoll is one of the Maldives' favourite destinations, boasting tropical islands ringed by white sand, dense jungles, and a thriving underwater ecosystem. Divers love the high-speed channel and drift dives, plunging walls, current-swept reefs, and close encounters with reef manta rays. Gili Lankanfushi offers PADI courses, guided scuba diving, snorkelling, and surfing trips throughout the atoll, and more luxurious services including private yacht charter.
Explore the resort
Gili Lankanfushi is smaller and more intimate than many of the atoll's other resorts, offering a relaxed ambience with rustic luxury at every turn. This family-friendly private island features spacious and superbly appointed villas and residences, including 24-hour concierge service and in-room dining. Plus, little extras for active guests, including oversized beach towels and bicycles. The resort's dive centre, Ocean Paradise, offers diving and snorkelling courses and guided experiences. The surf shack also provides instruction and single to multi-day surfing adventures around the atoll. Other watersports on offer include kayaking, paddleboarding, and private yacht charter. Surprising facilities around the property include an outdoor cinema, billiards, tennis court, and marine biology centre.
Gili Lankanfushi offers buffet and a la carte options for dining, plus nightly culinary experiences held around the island. Their chef-prepared menus include an exotic blend of local and western dishes, Japanese fusion, and surprising extras like an ice cream parlour and a healthy juice bar. No matter where you decide to dine and drink, you'll love the selection of line-caught seafood, and produce straight from the island's organic garden. Gili Lankanfushi also offers a wide variety of wellness services. Enjoy daily complimentary yoga and meditation, plus soothing spa services including massage, ayurvedic treatments, special couples packages, and even multi-day retreats.
Diving at Gili Lankanfushi
Ocean Paradise dive centre offers a range of PADI courses for adults and children and guided leisure dives throughout North Male Atoll. Most dive training takes place on the island's house reef, an ideal learning environment with calm conditions and good visibility. They offer three boat trips a day to the most exciting dive sites in the atoll, plus night diving and snorkelling right in front of the resort. Guests love this shop's friendly international staff, on-site marine biologist, and quick trips to the region's best diving areas, including Manta Point. Plus, high-quality rental equipment, nitrox for certified divers, and comfortable powerboats.
North Male Atoll is an iconic Maldivian scuba diving destination, and home to some of the region's well-known sites. This is an ideal place for intermediate divers to try their hand at diving in a current, explore plummeting channels and walls, thilas and cleaning stations. Reef manta ray season in the atoll runs from May to October, and Ocean Paradise leads guided dive and snorkel trips to the region's most reliable sites for up-close encounters. If you'd rather stick to laid back reef diving, the atoll's sheltered bays and lagoons, including the house reef, are home to hundreds of coral and fish species.
---
Top tips
Don't miss out on complimentary daily yoga and meditation sessions, perfect for deep relaxation.
If you're hoping to visit North Male Atoll's famous reef manta rays, plan your trip during a full or new moon between December and April.
Be sure to pack a nice outfit or two for enjoying the resort's luxurious dining and drinking options.
If you're travelling with kids or teens, enrol them in a unique multi-day program combining education and adventure.
Conservation
All of Gili Lankanfushi's buildings were constructed using sustainably-sourced plantation teak, palm wood and fronds, bamboo, and recycled telegraph poles. Each room's complimentary organic toiletries are offered in refillable earthenware containers, to minimise plastic use and waste. And, the island's dedicated desalination plant provides glass-bottled still and sparkling water for all guests.
Gili Lankanfushi is partnered with EarthCheck, to monitor the resort's ecological impact and work toward reducing the effects felt by the local ecosystem. Their on-site marine biologist and environmental officer also works with organisations like Green Fins, SharkWatch, and Manta Trust to conduct scientific surveys on the atoll's most famous residents.
---
Diving
Diving in North Malé Atoll
Schooling reef fish

Year round
North Malé Atoll's diving is perhaps the best known and most explored within the Maldives, making it a great destination for those seeking reliable world-class experiences. The atoll is known for its healthy reefs, underwater caves, drop offs and abundant soft and hard coral, as well as encounters with large pelagics such as sharks and manta rays. And with a range of luxurious resorts, local islands and white sand beaches, North Malé offers the complete Maldives experience with options to suit every diver's budget.