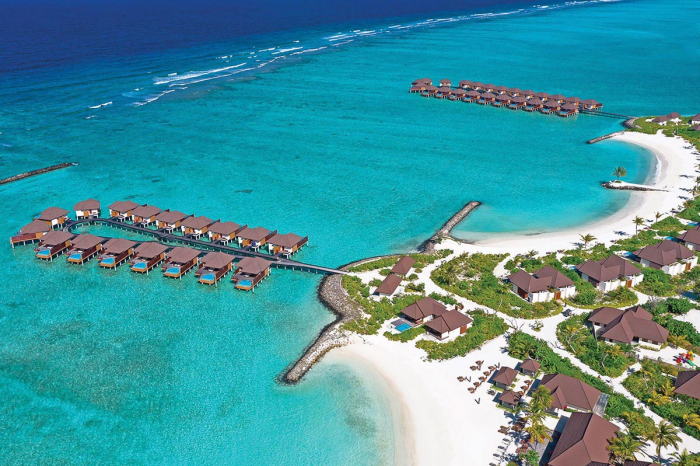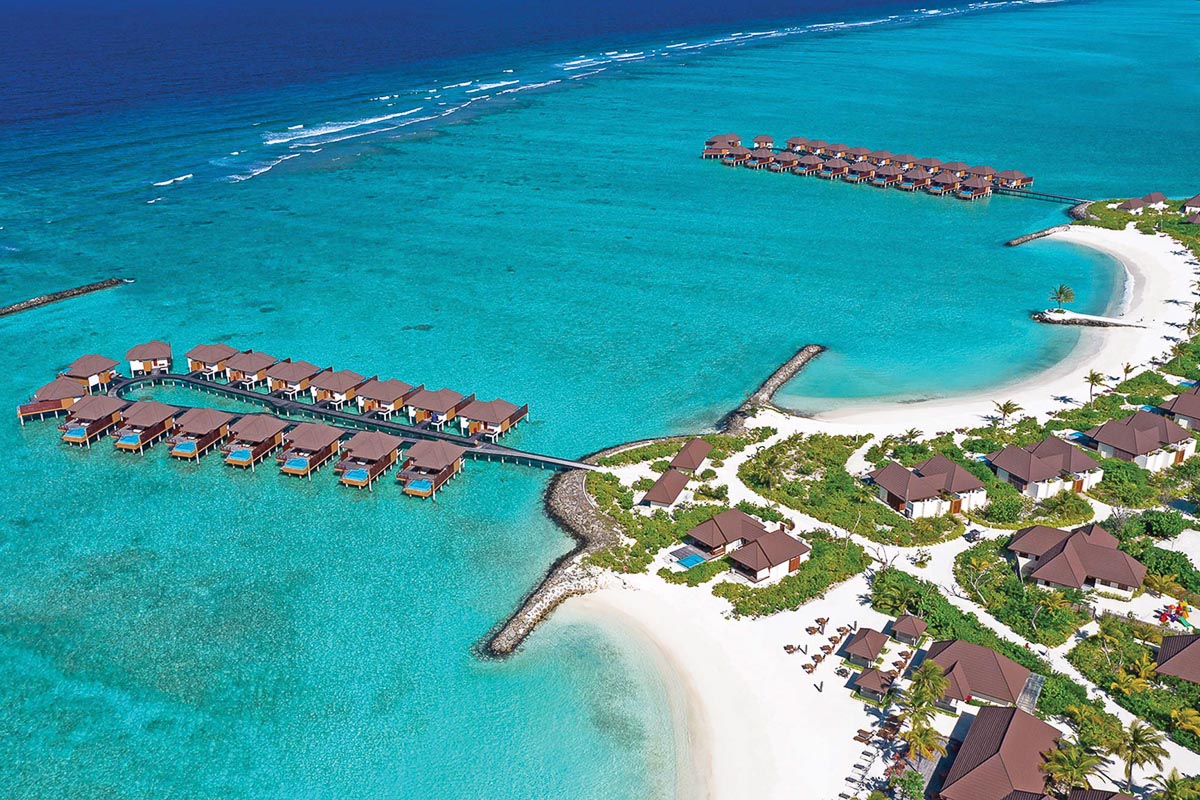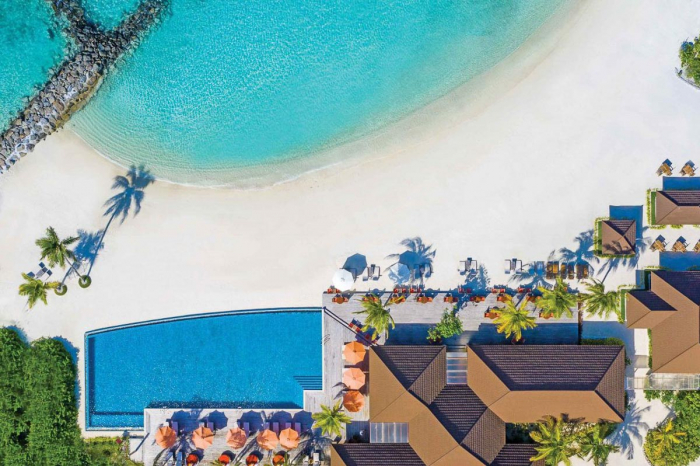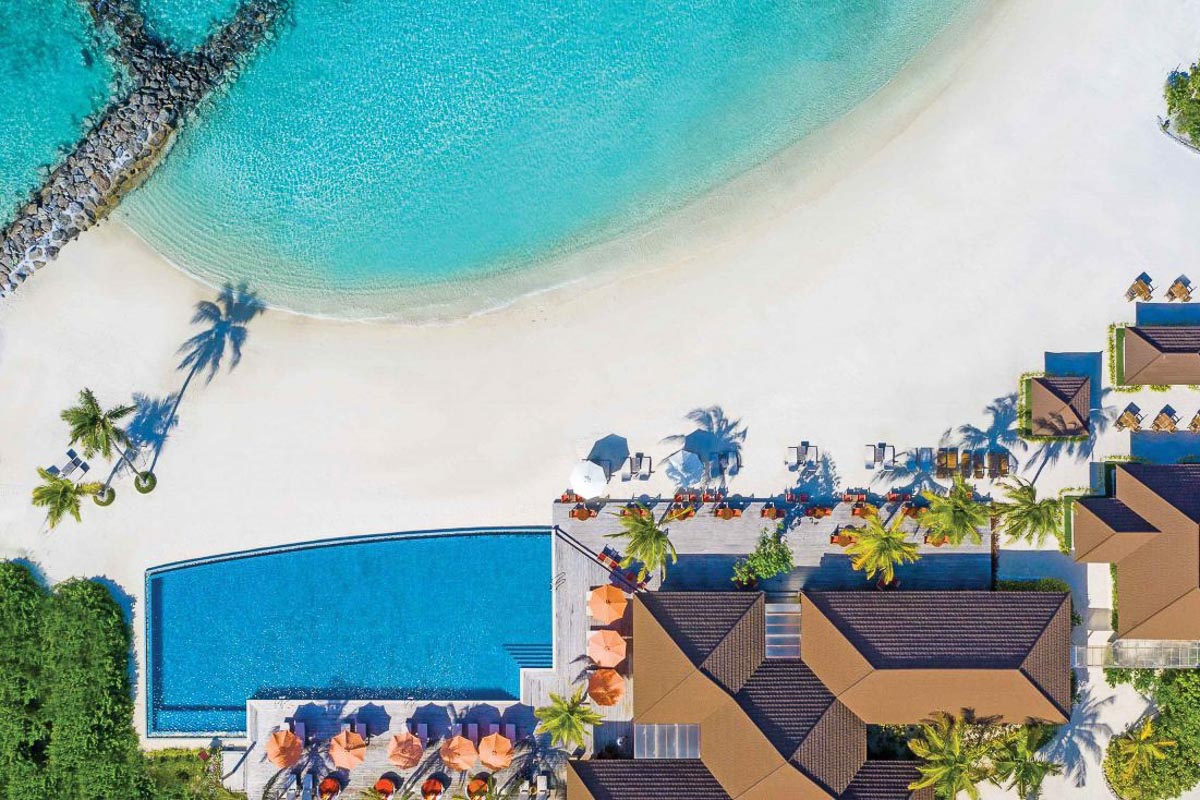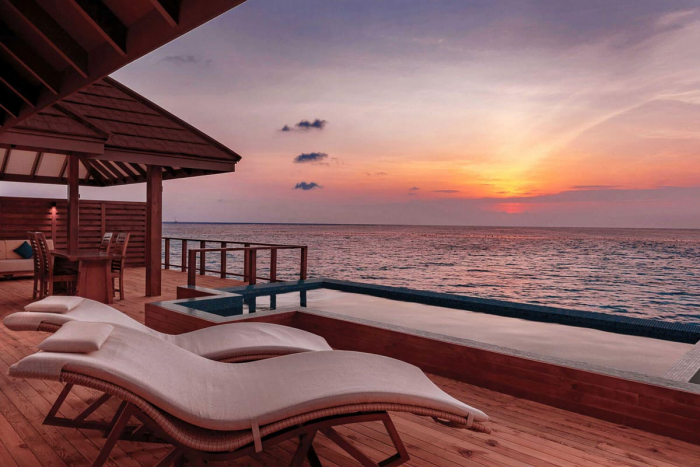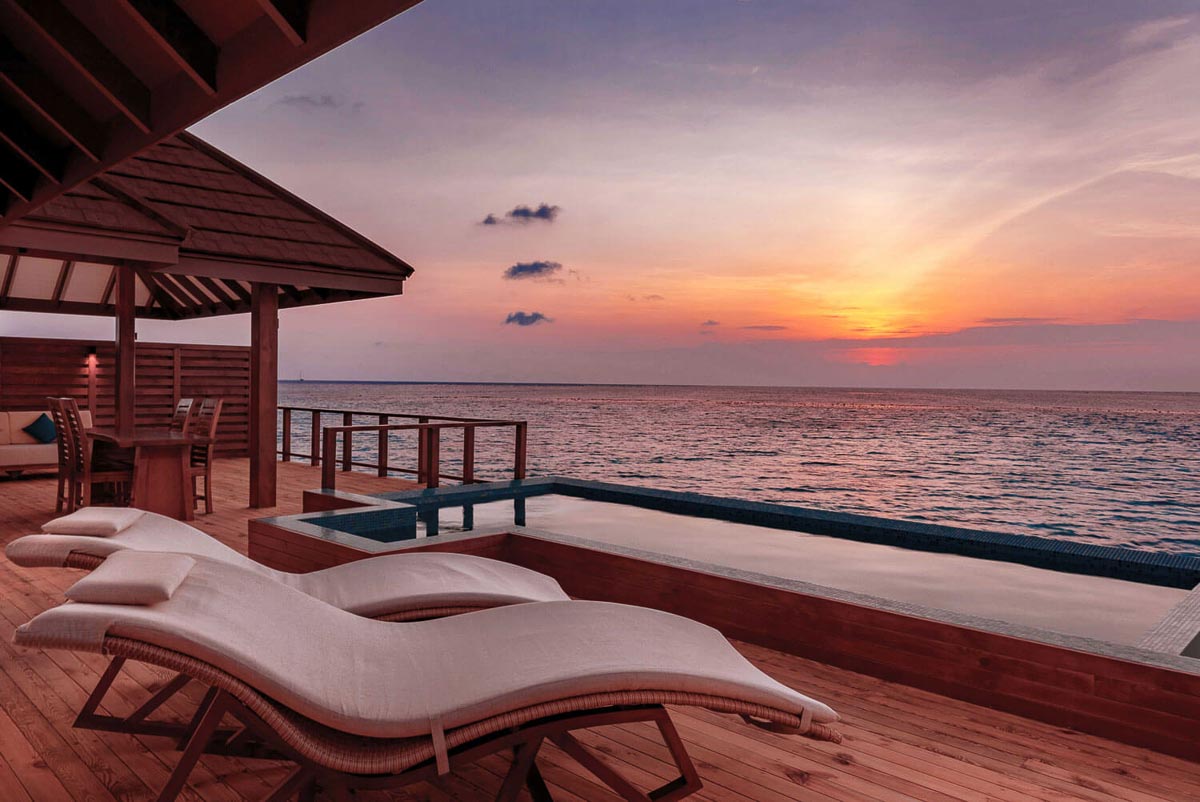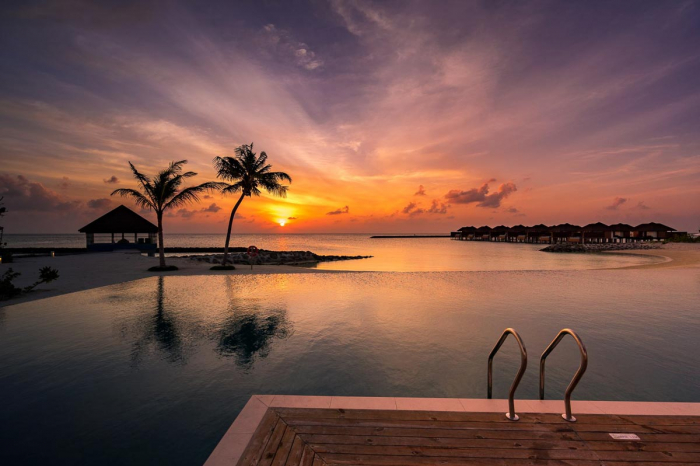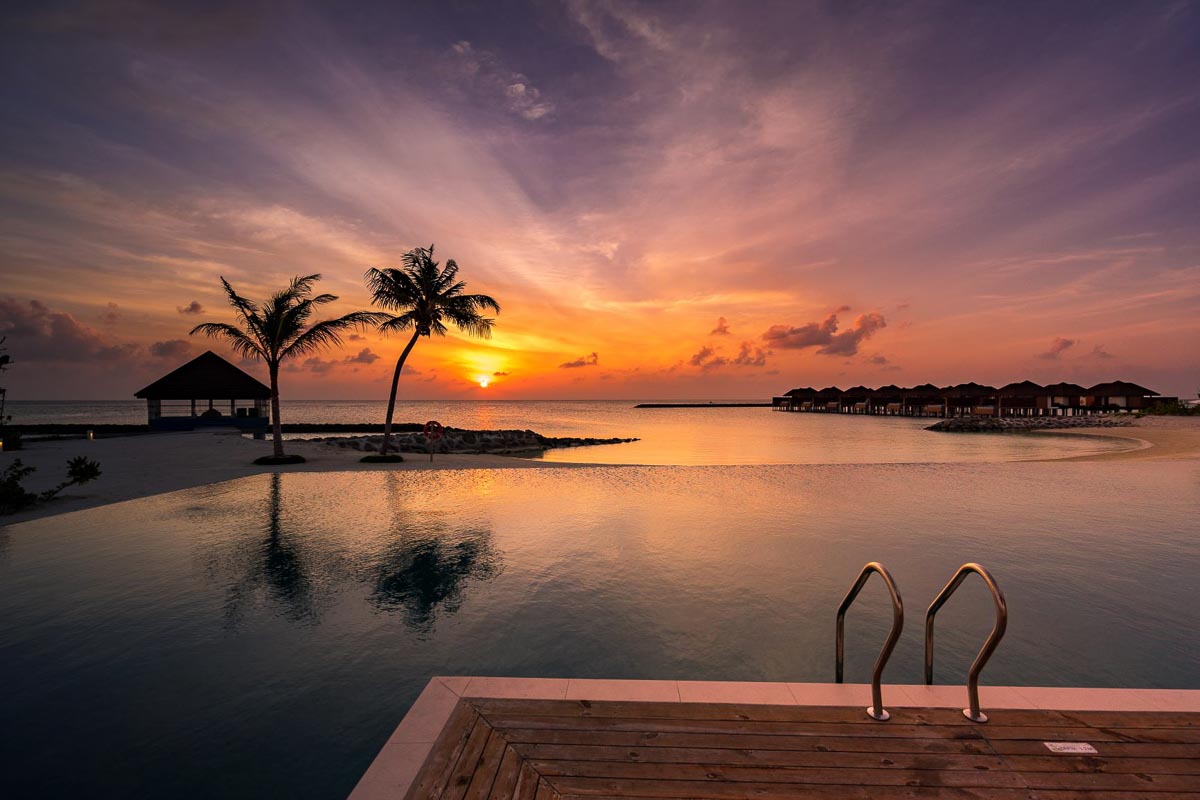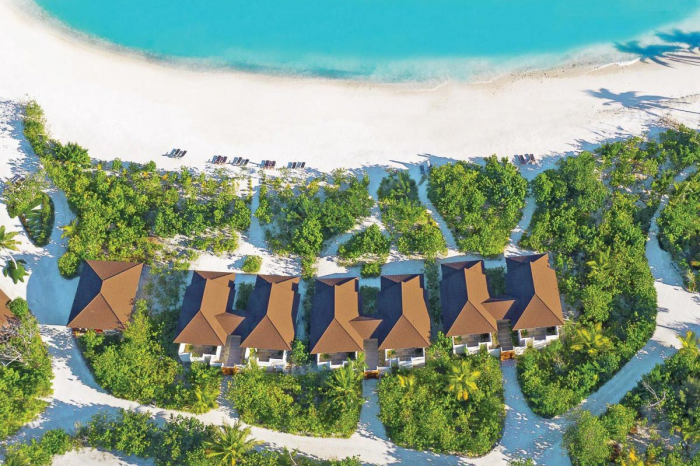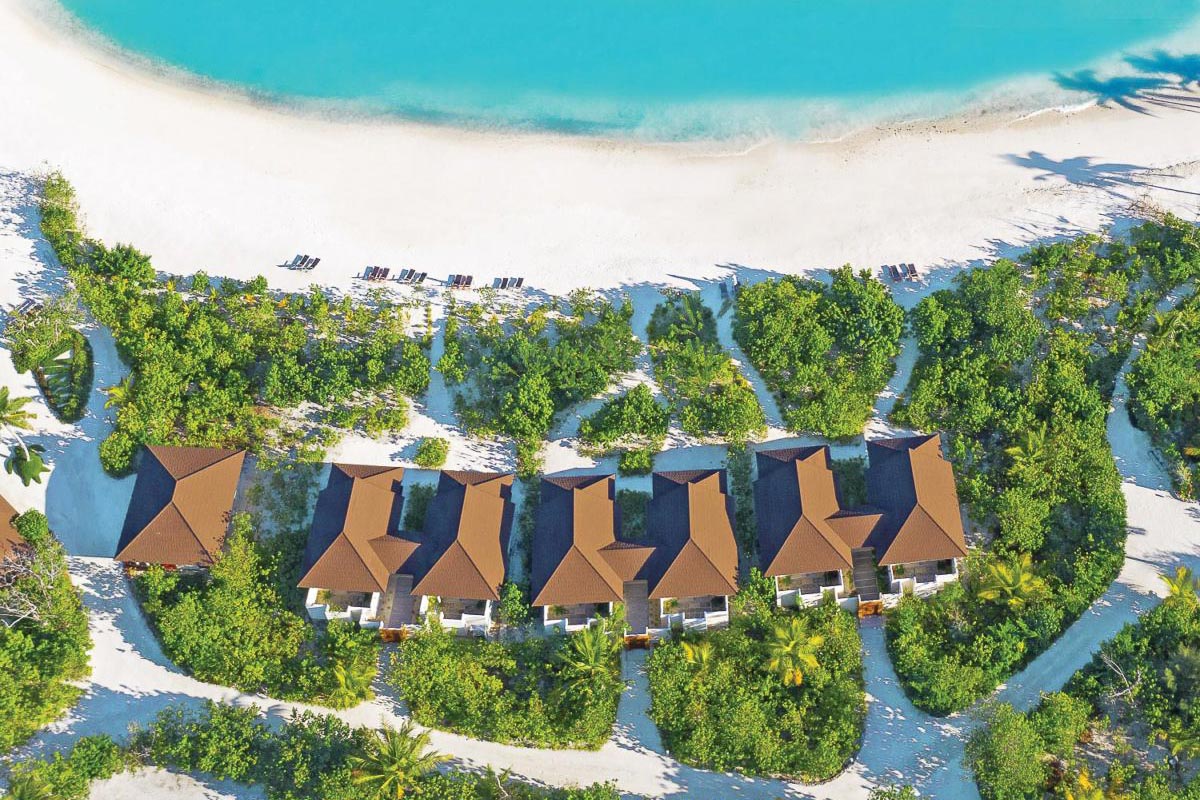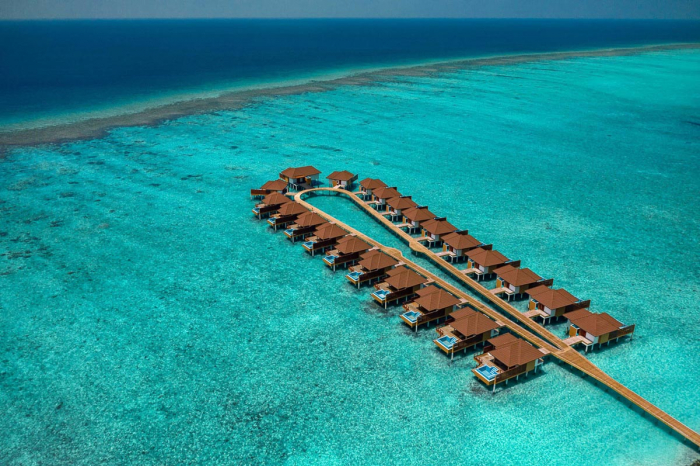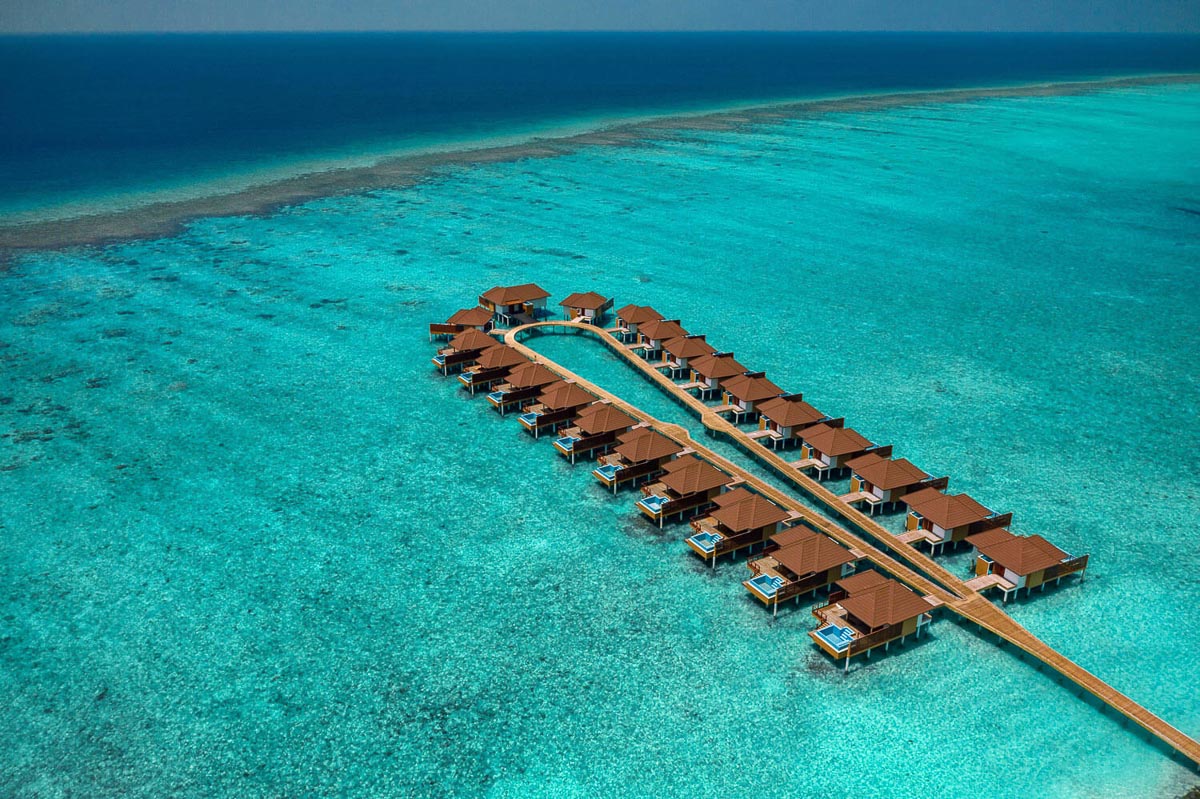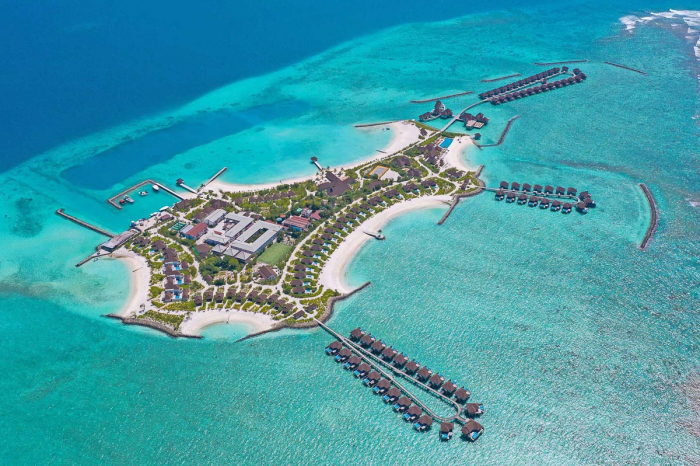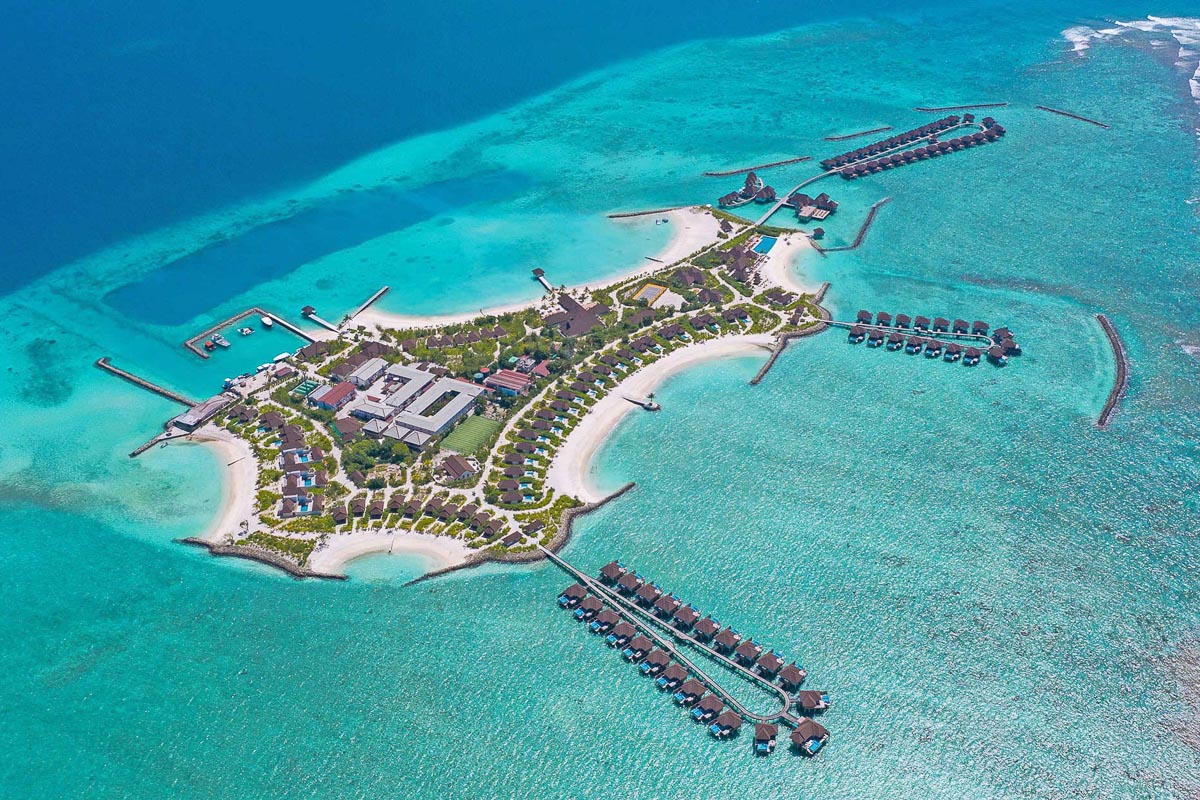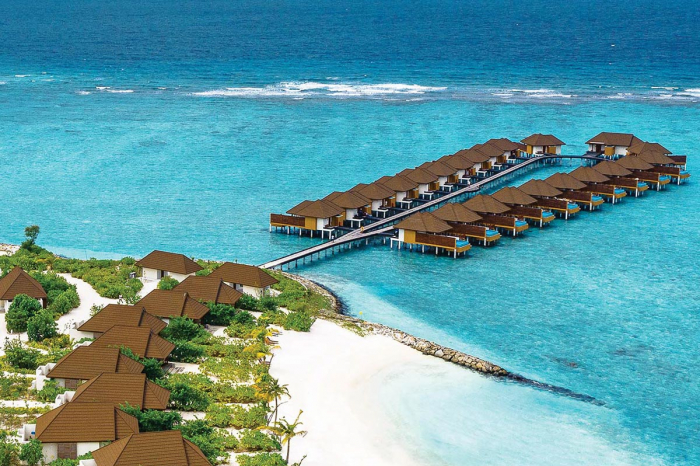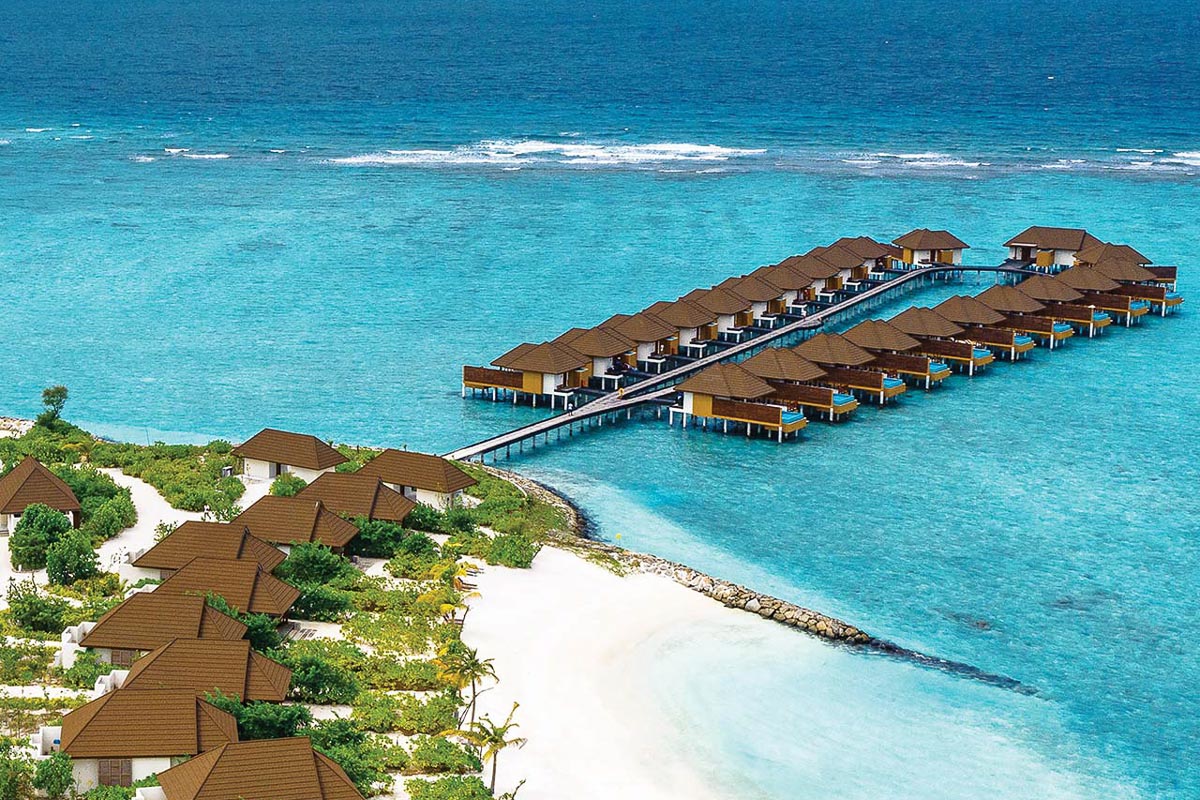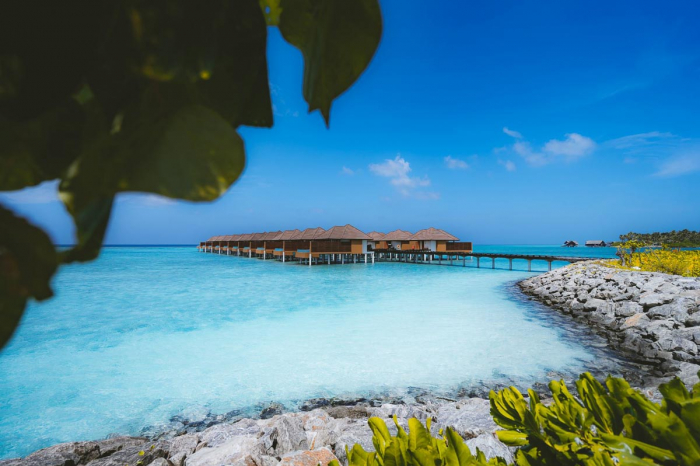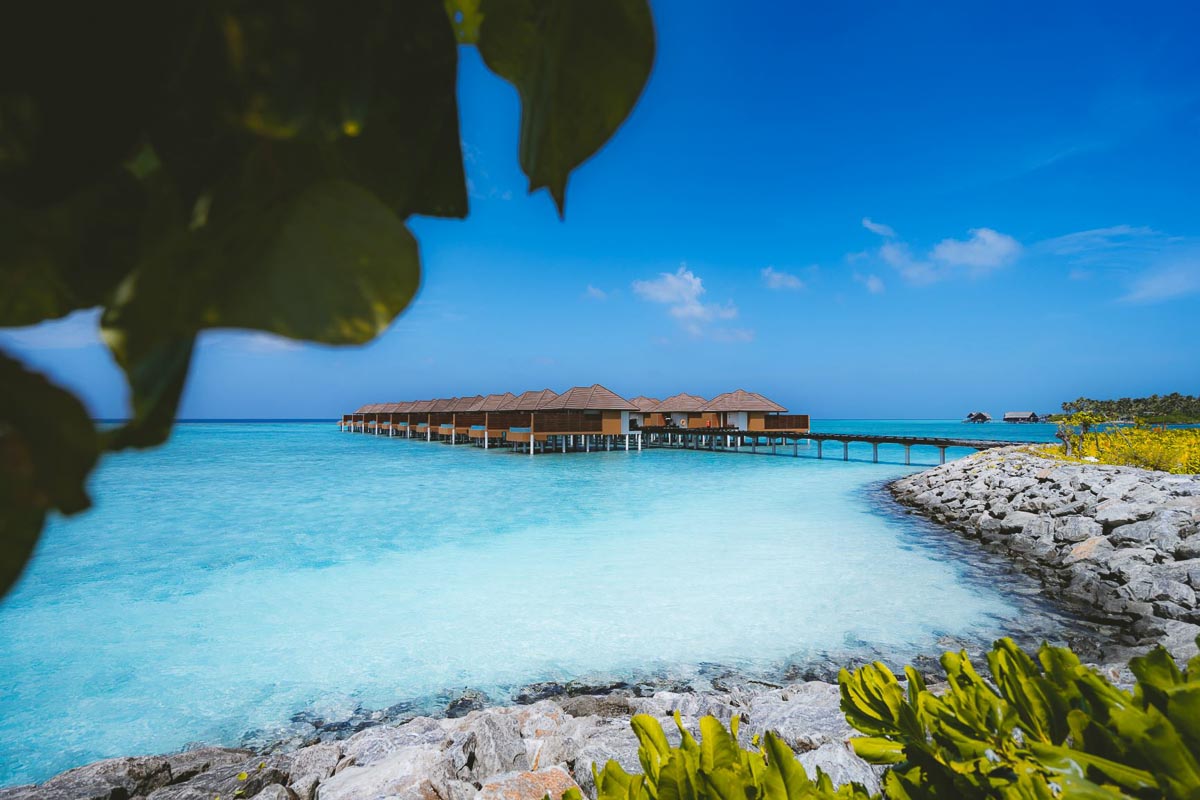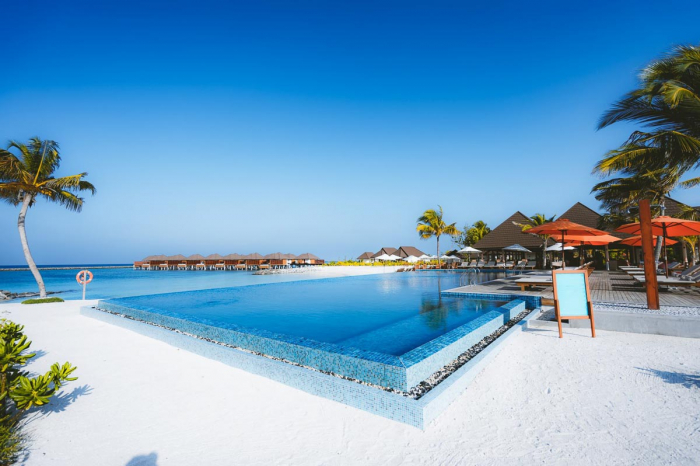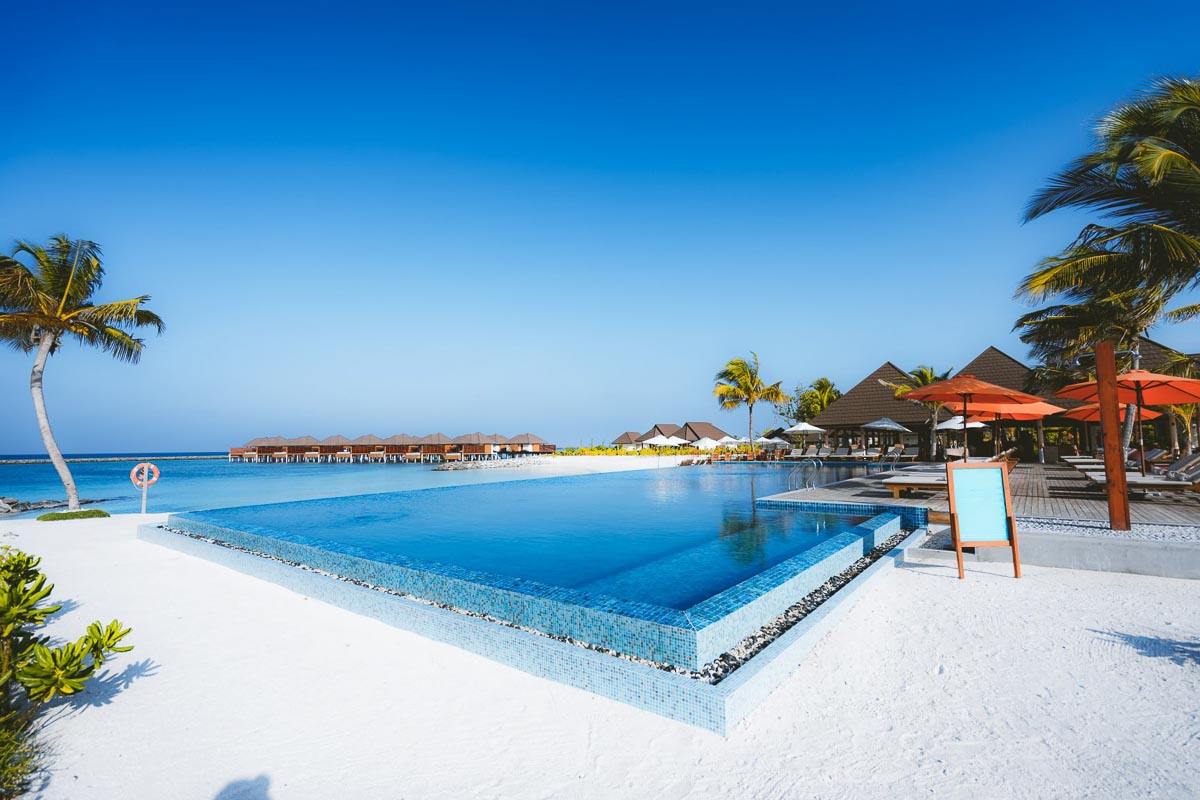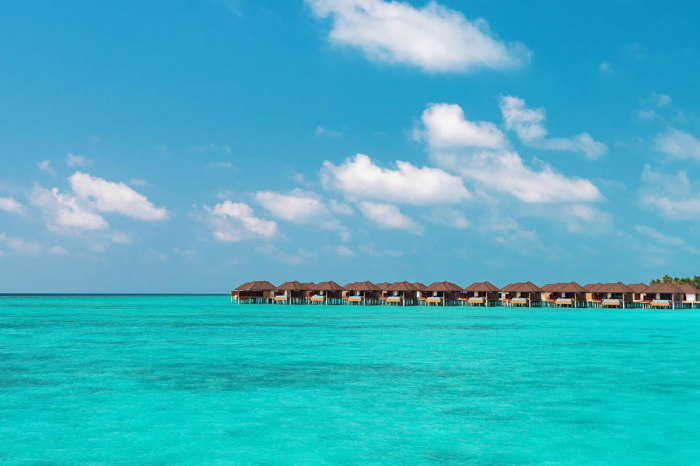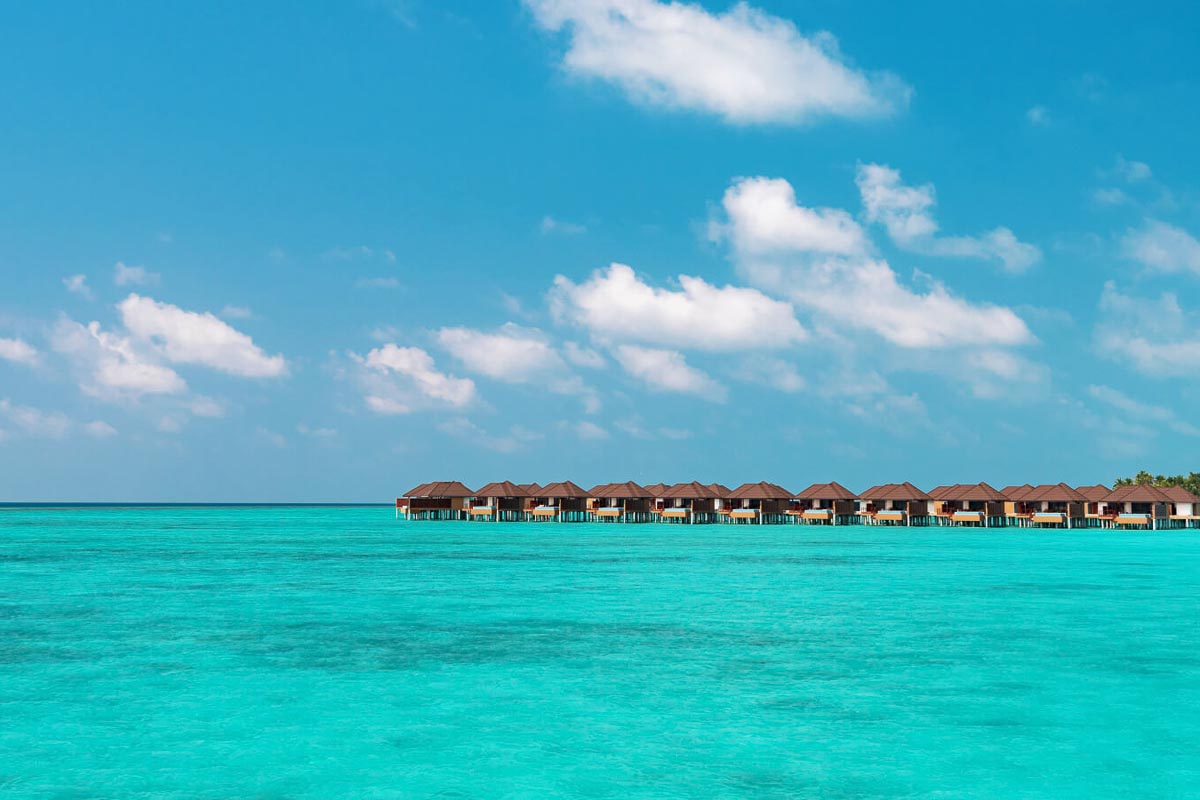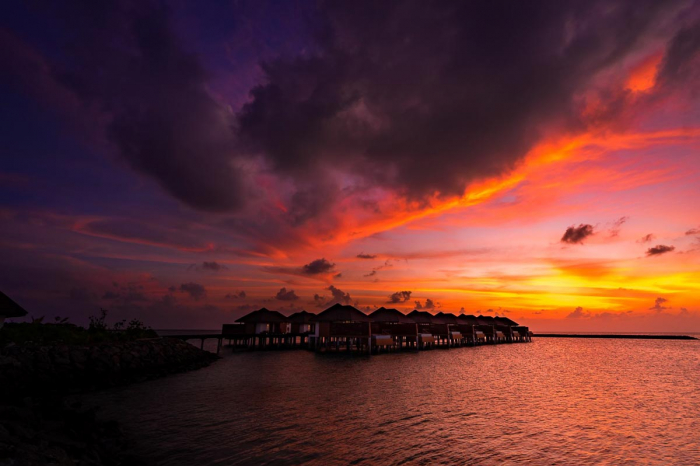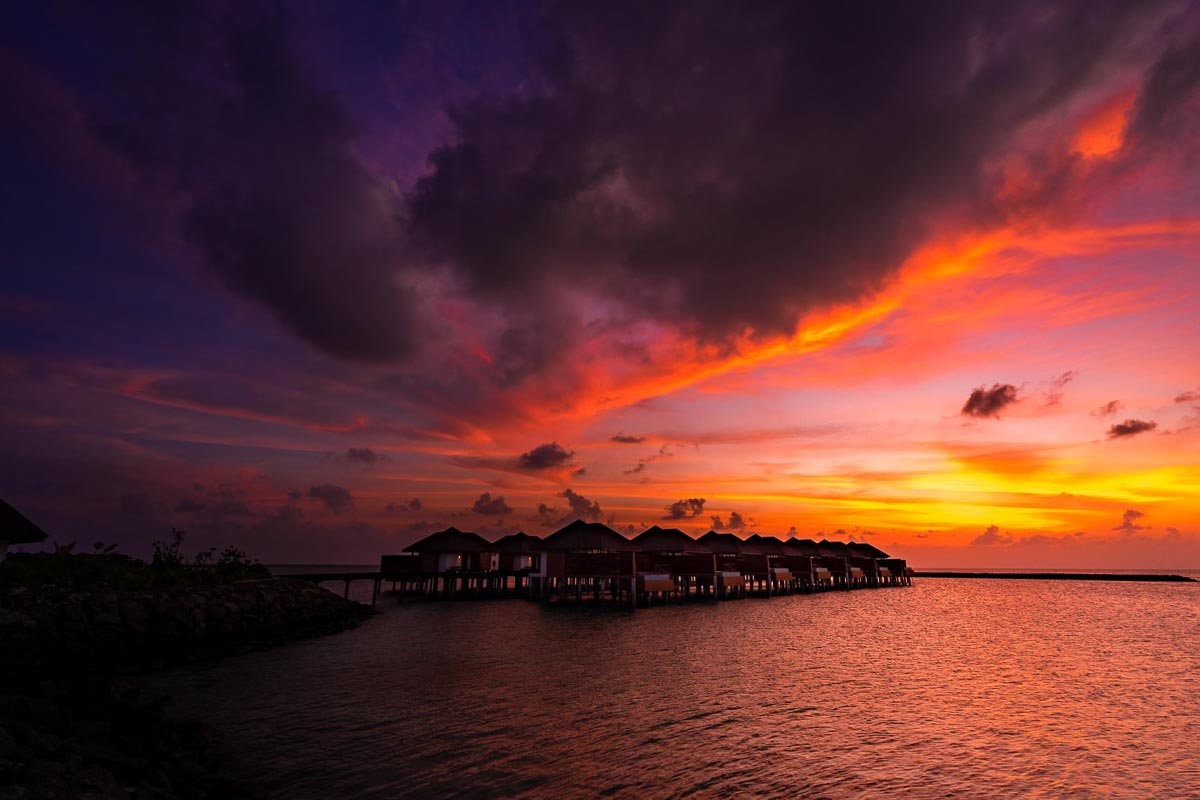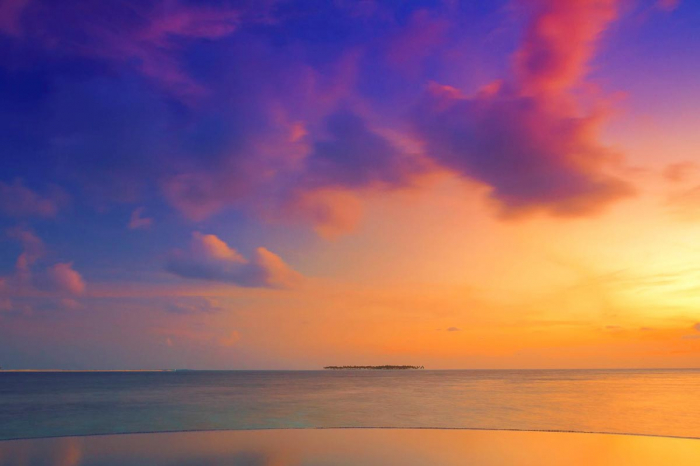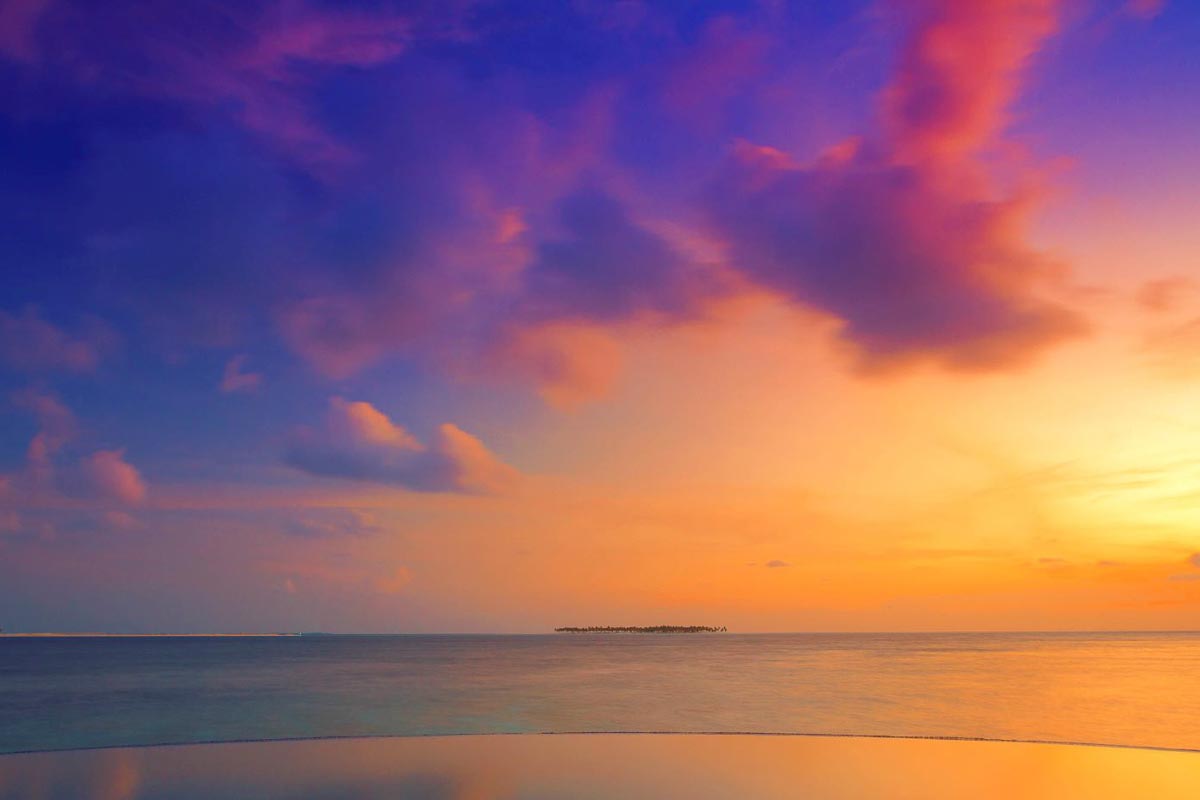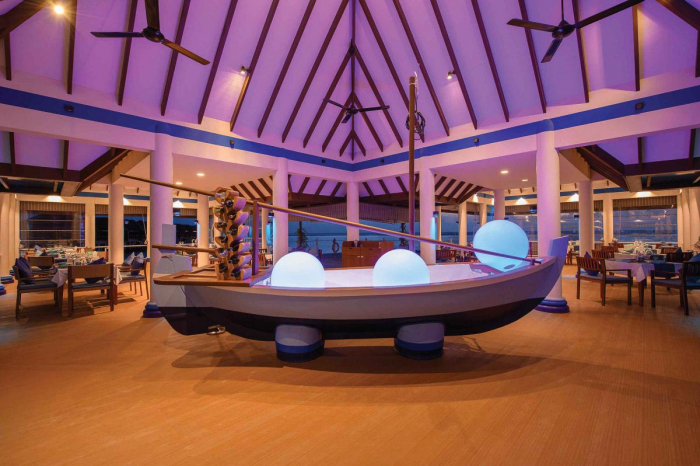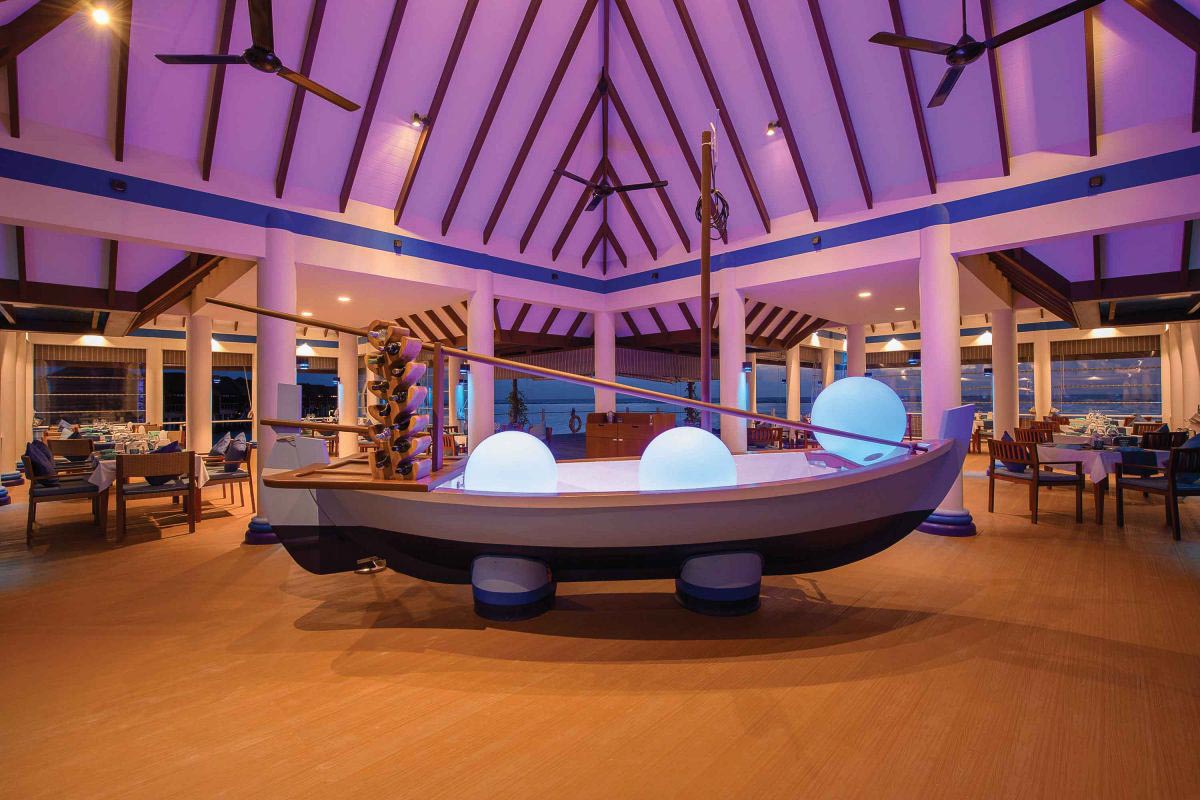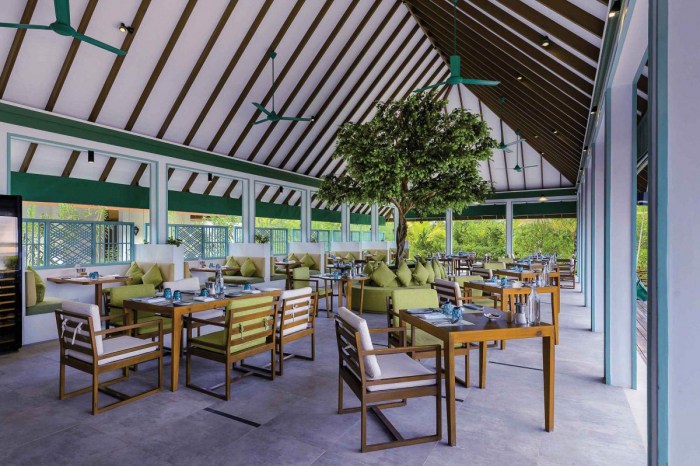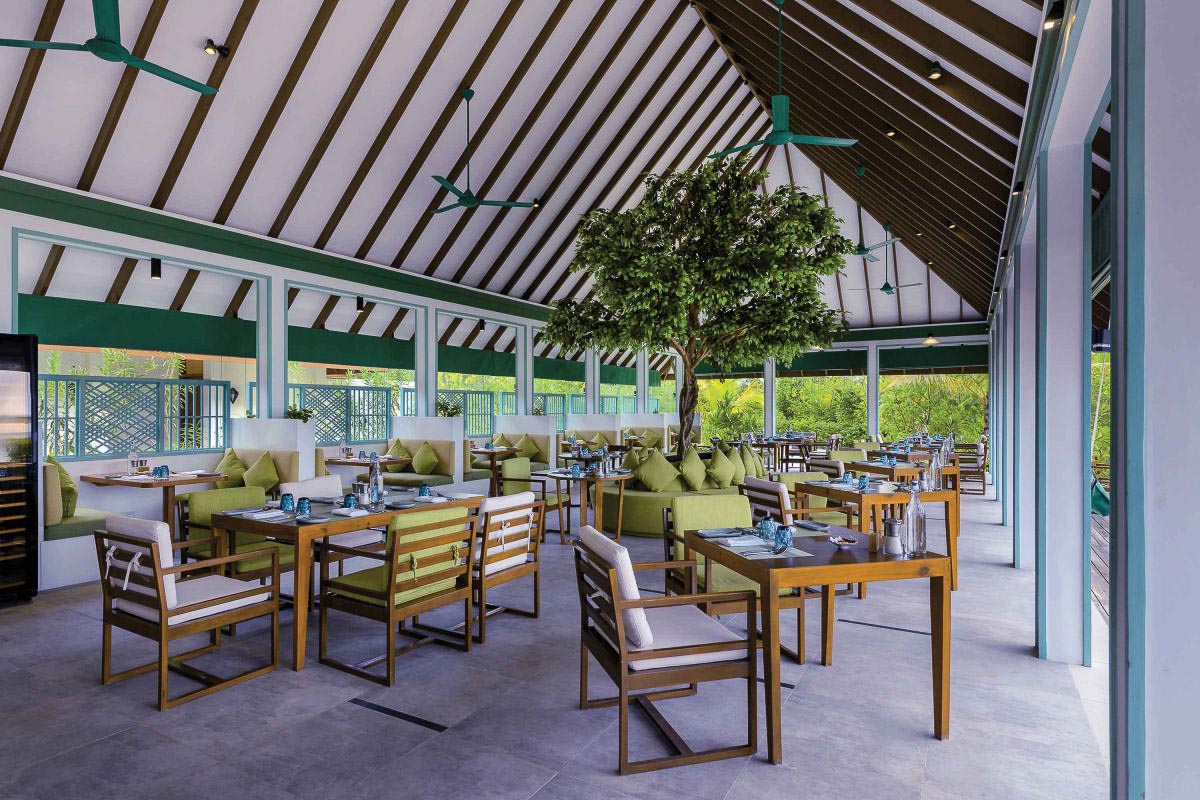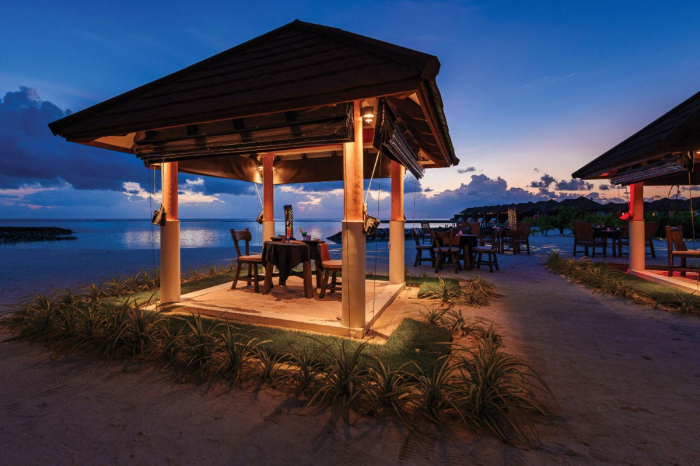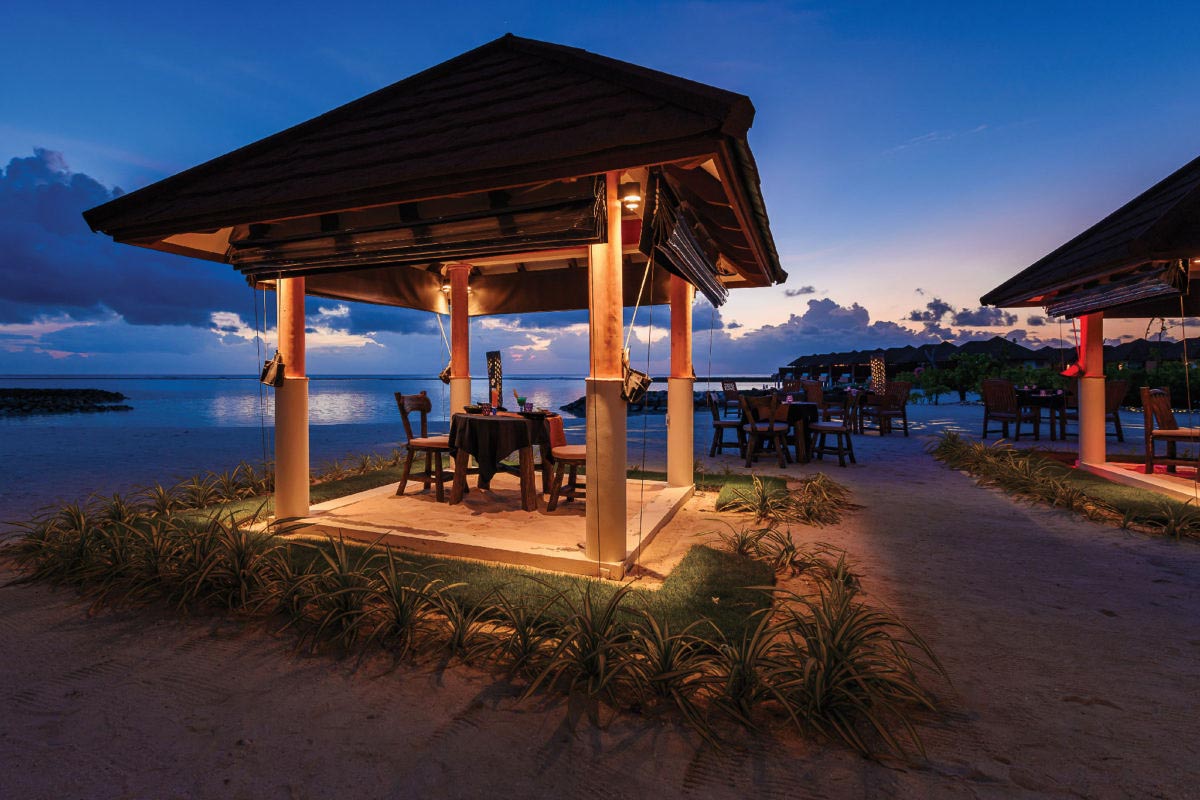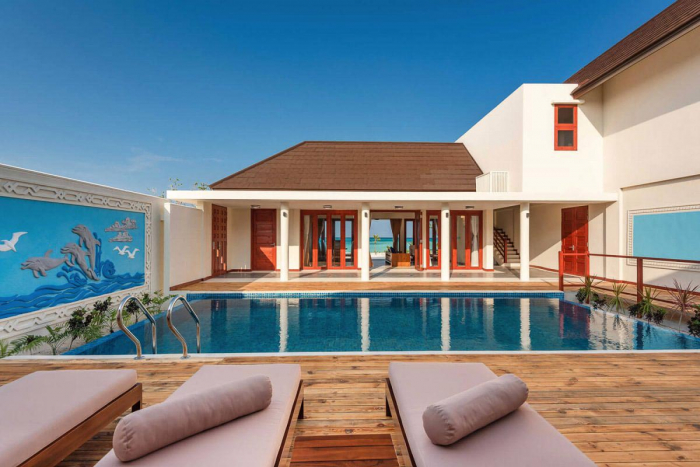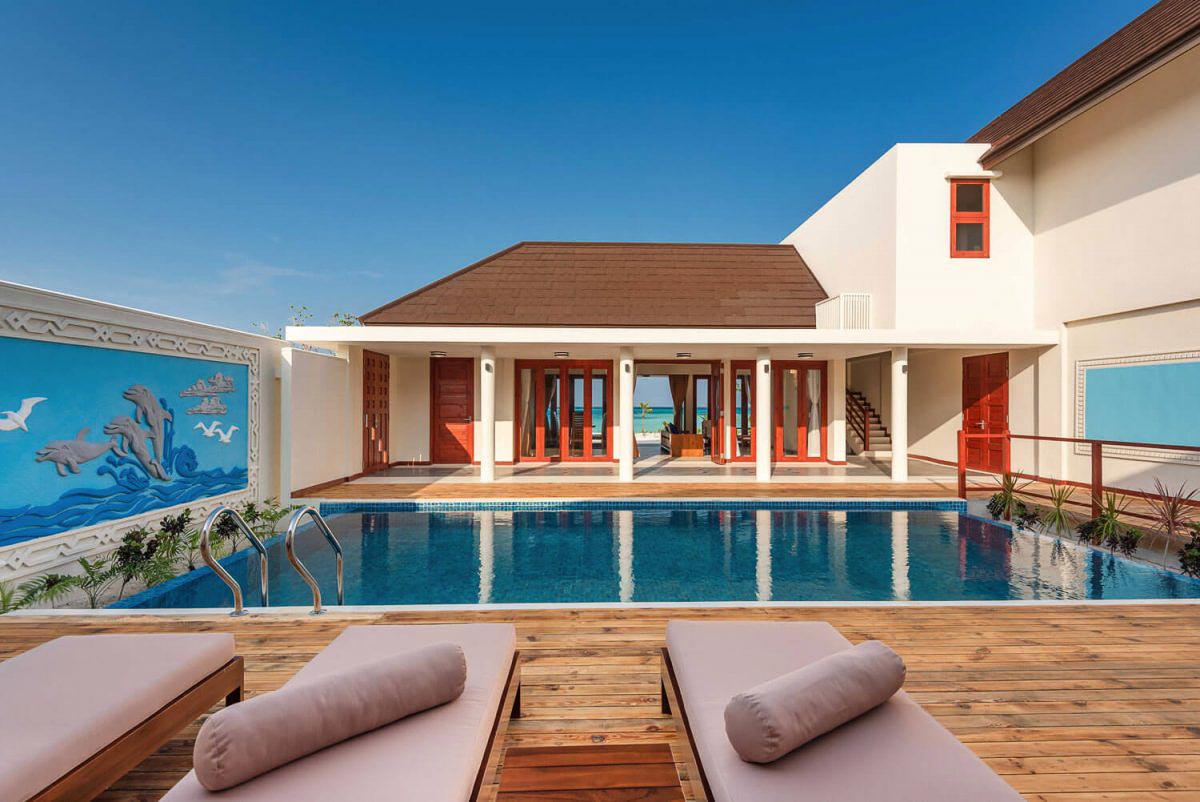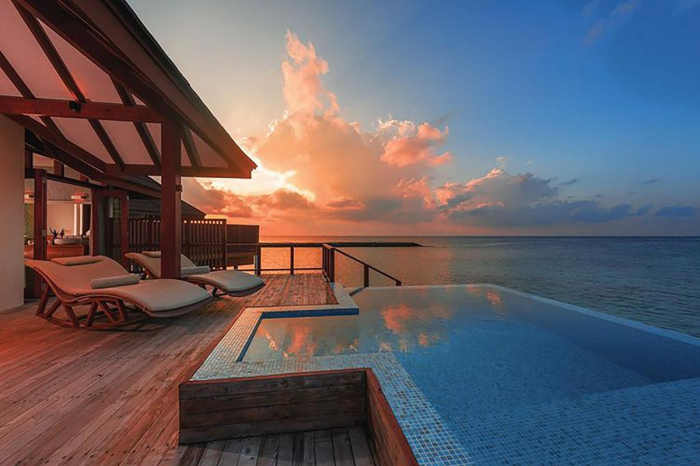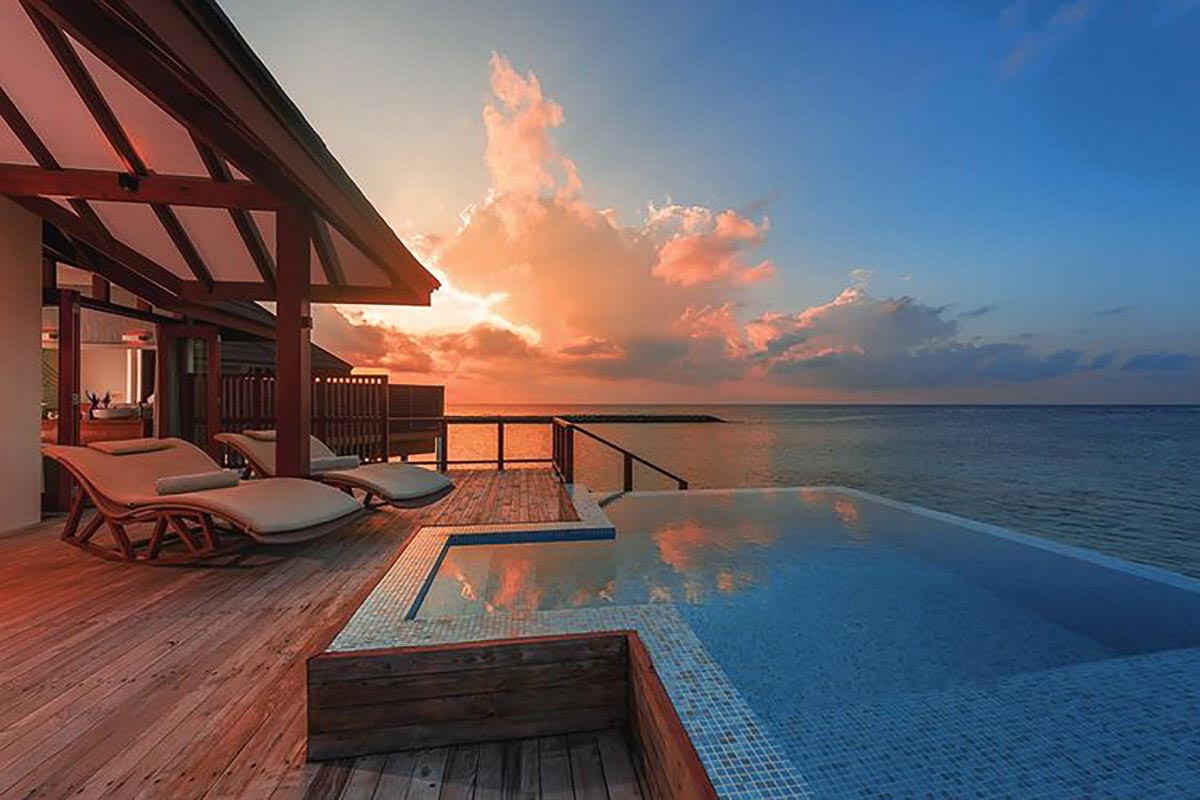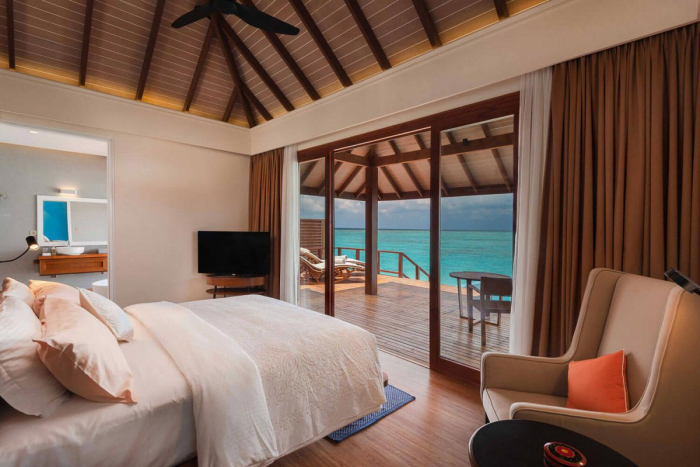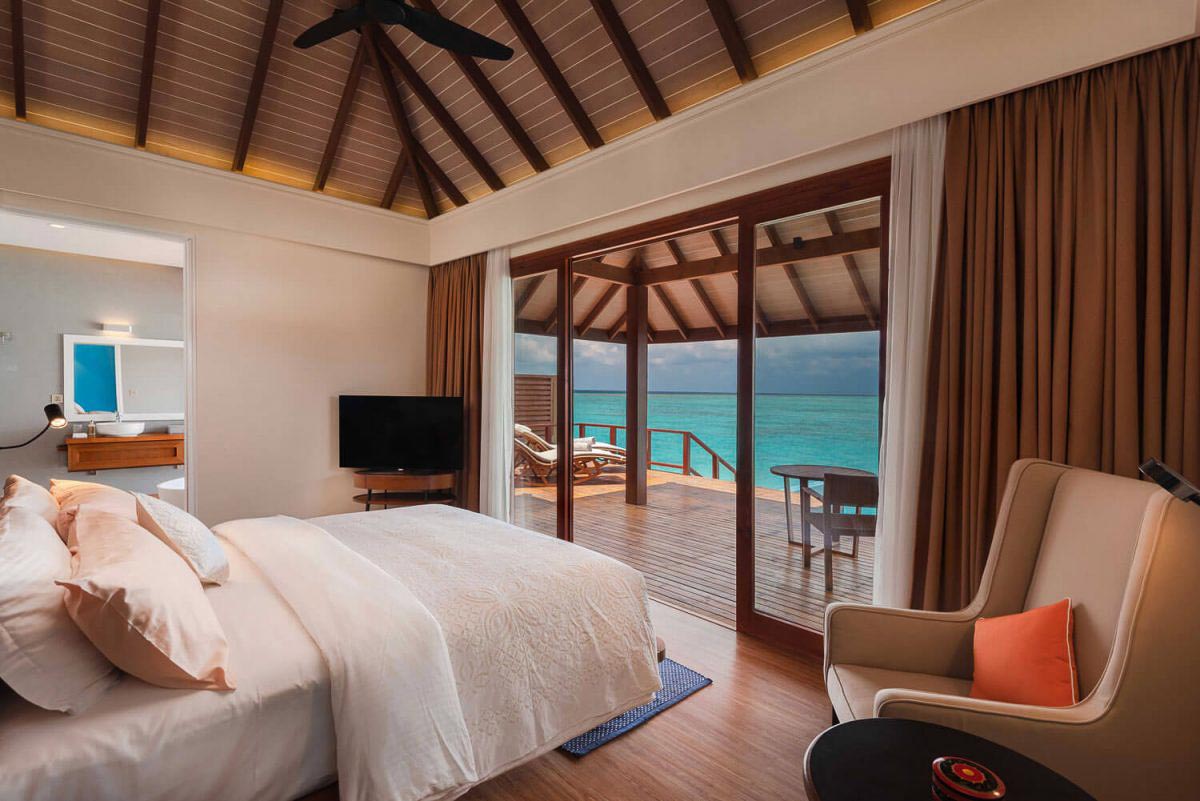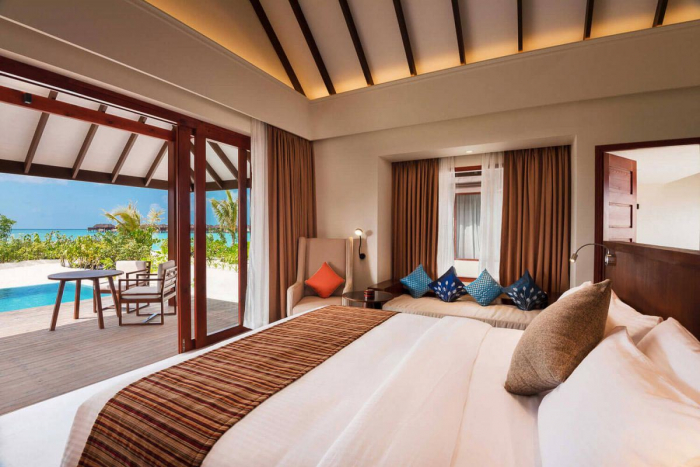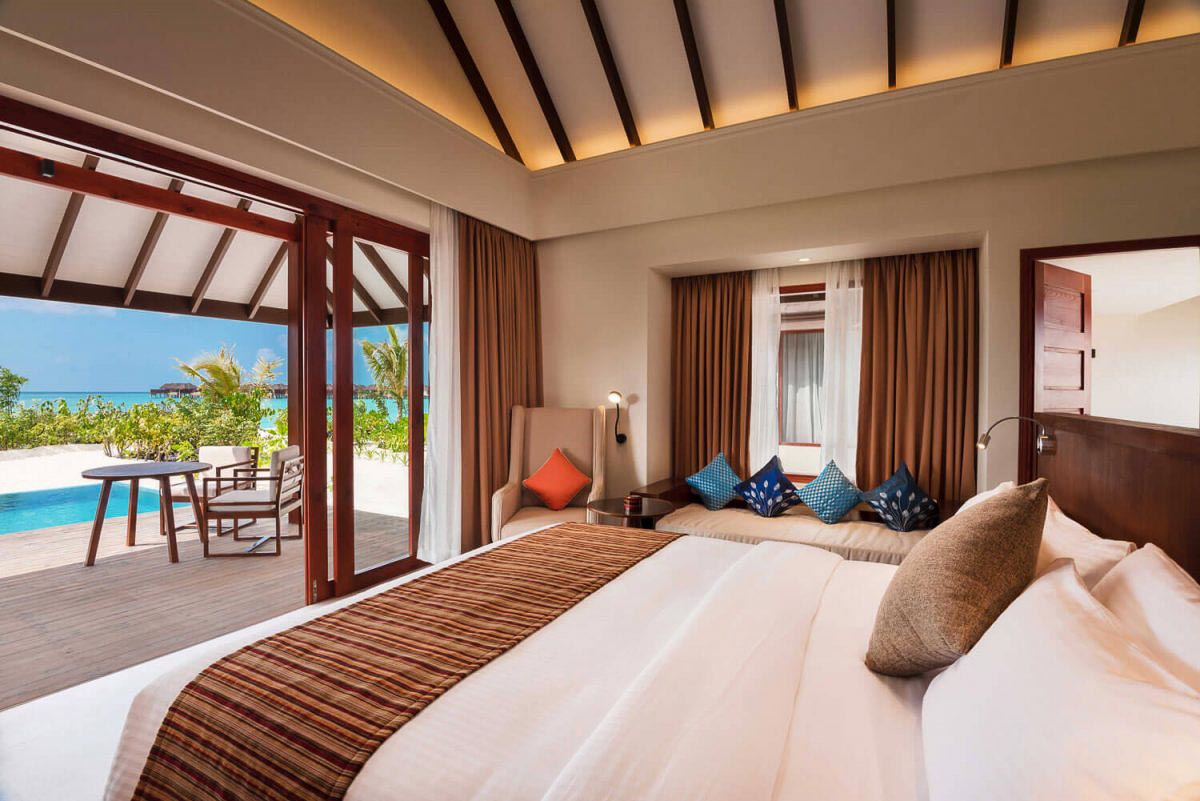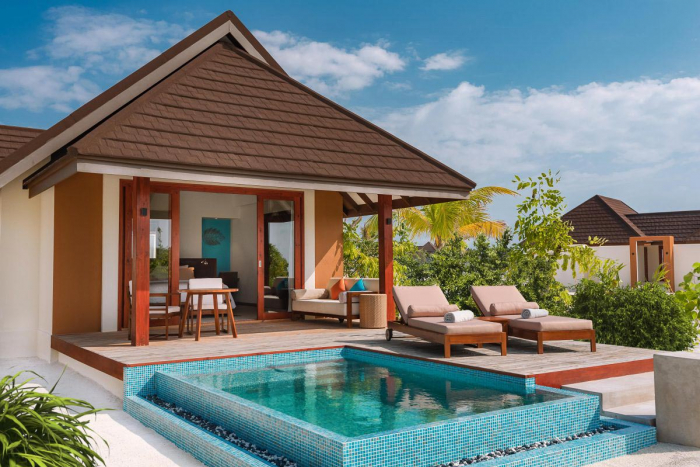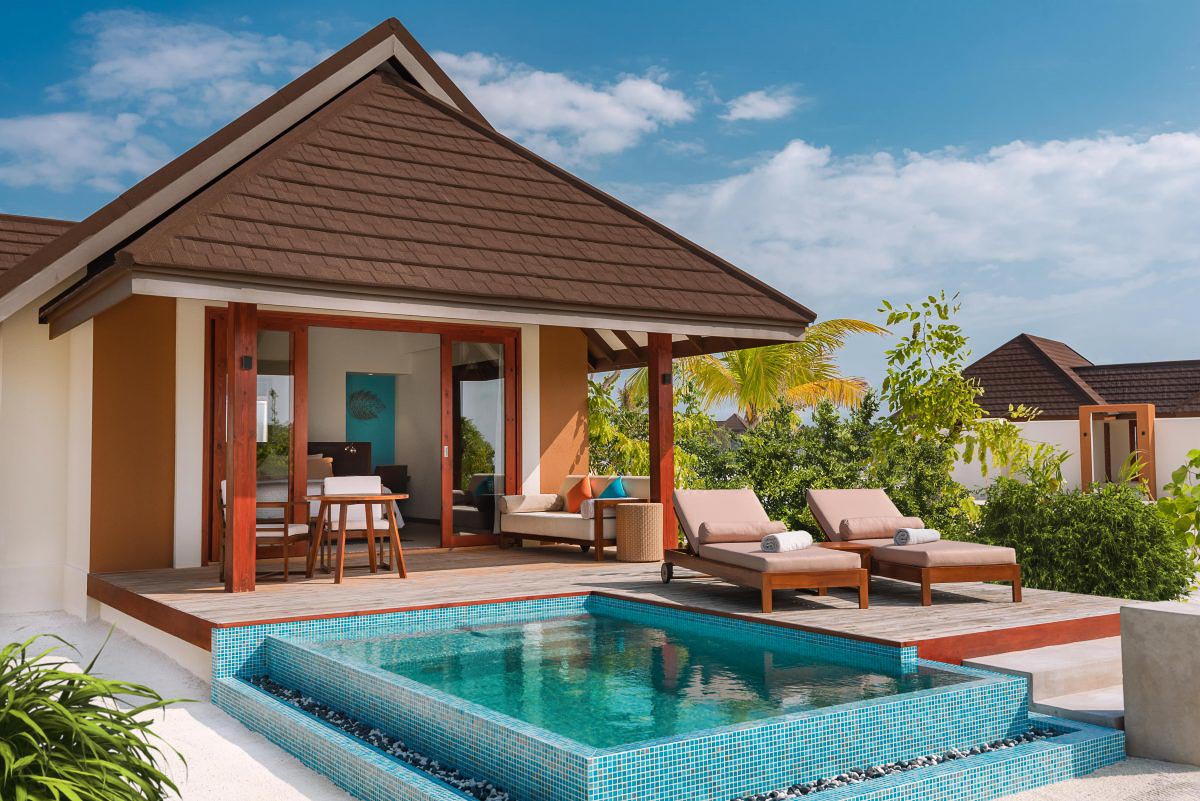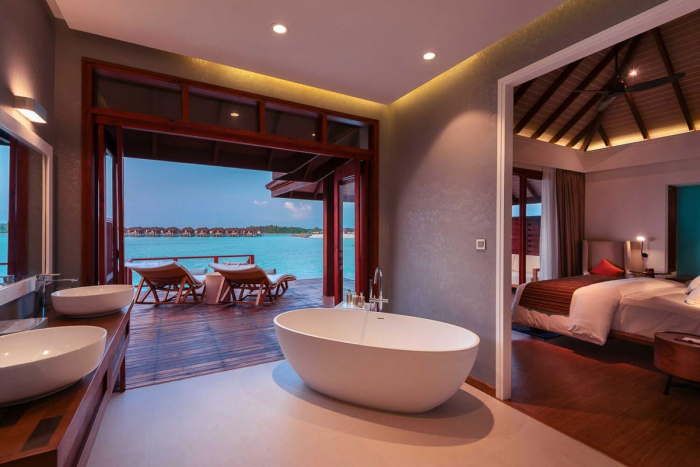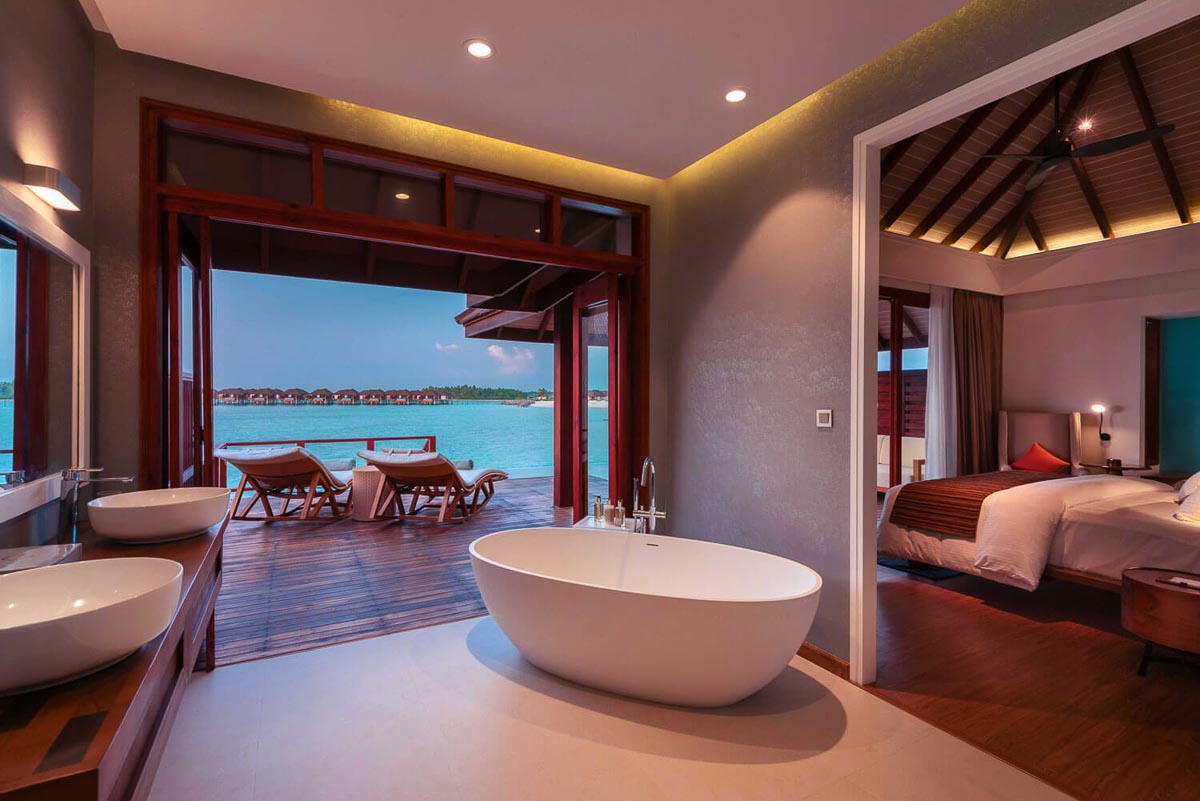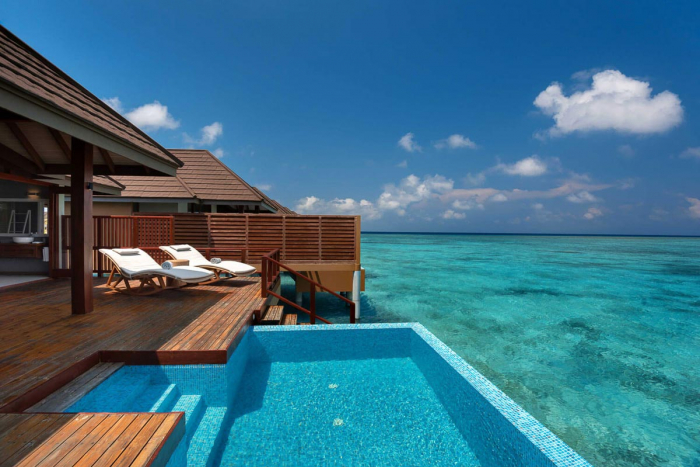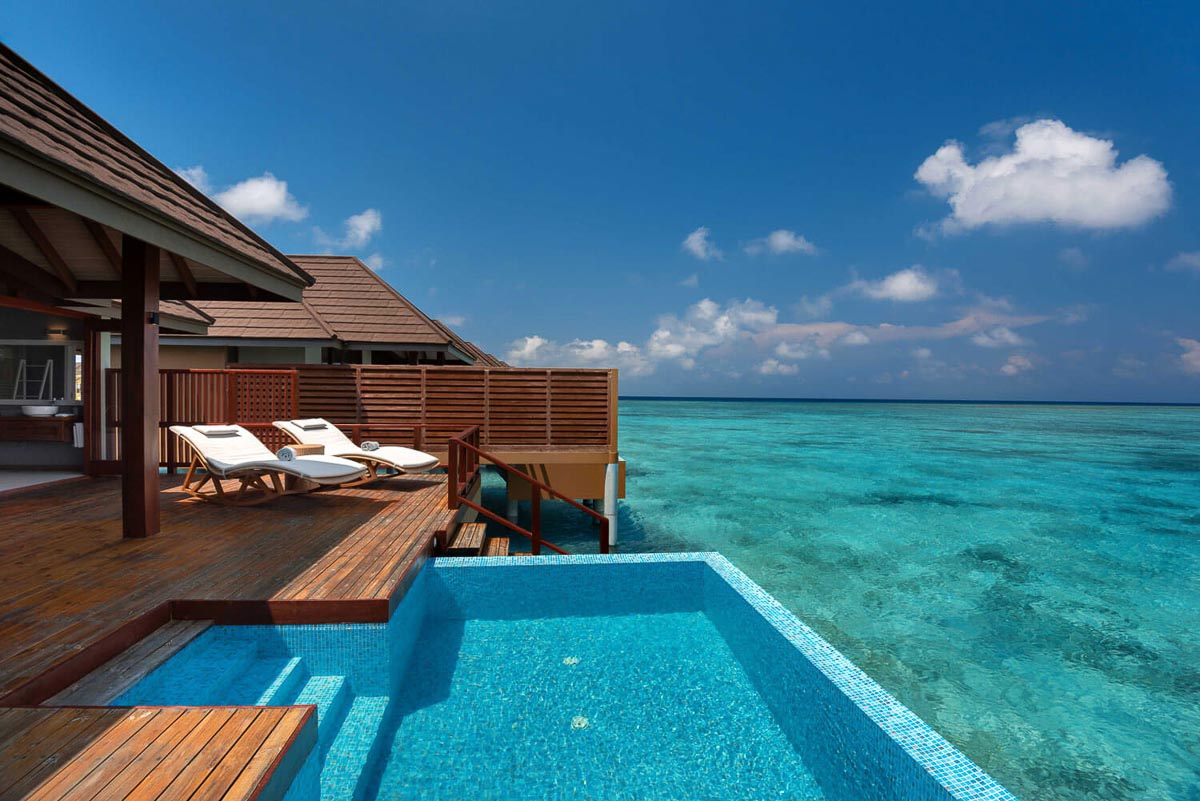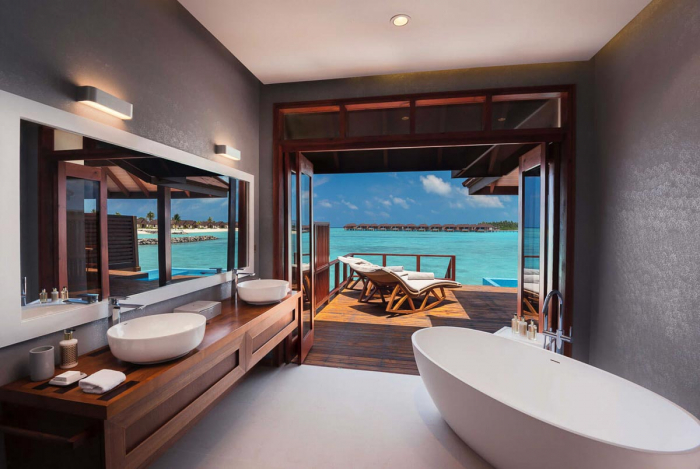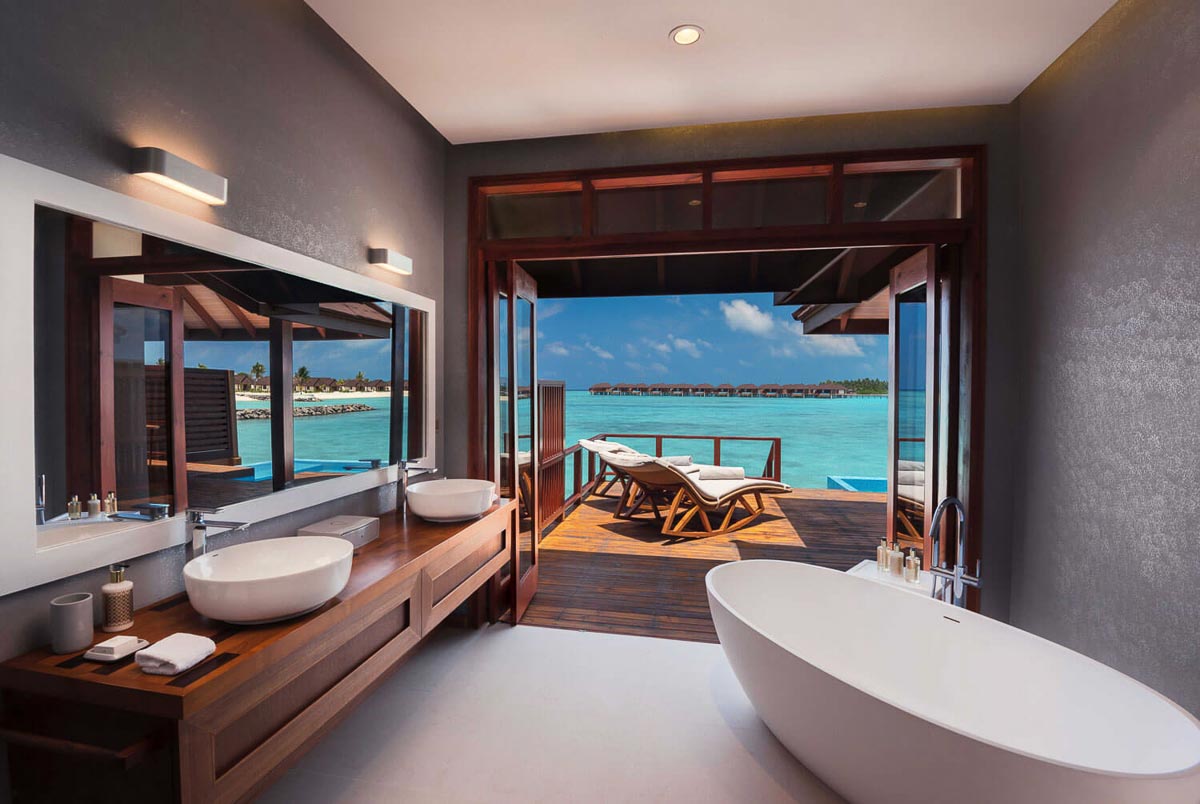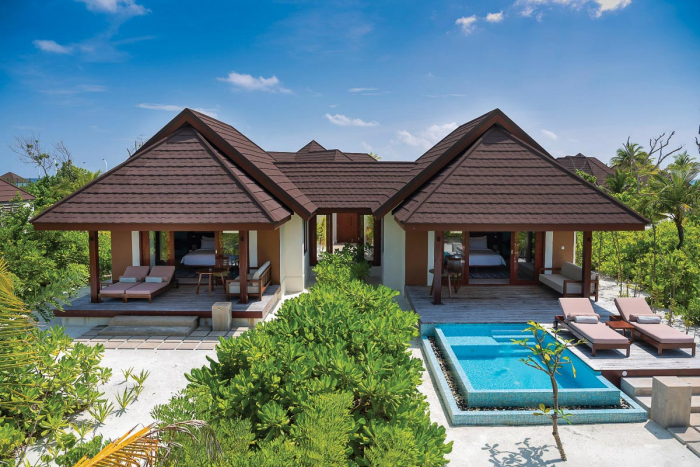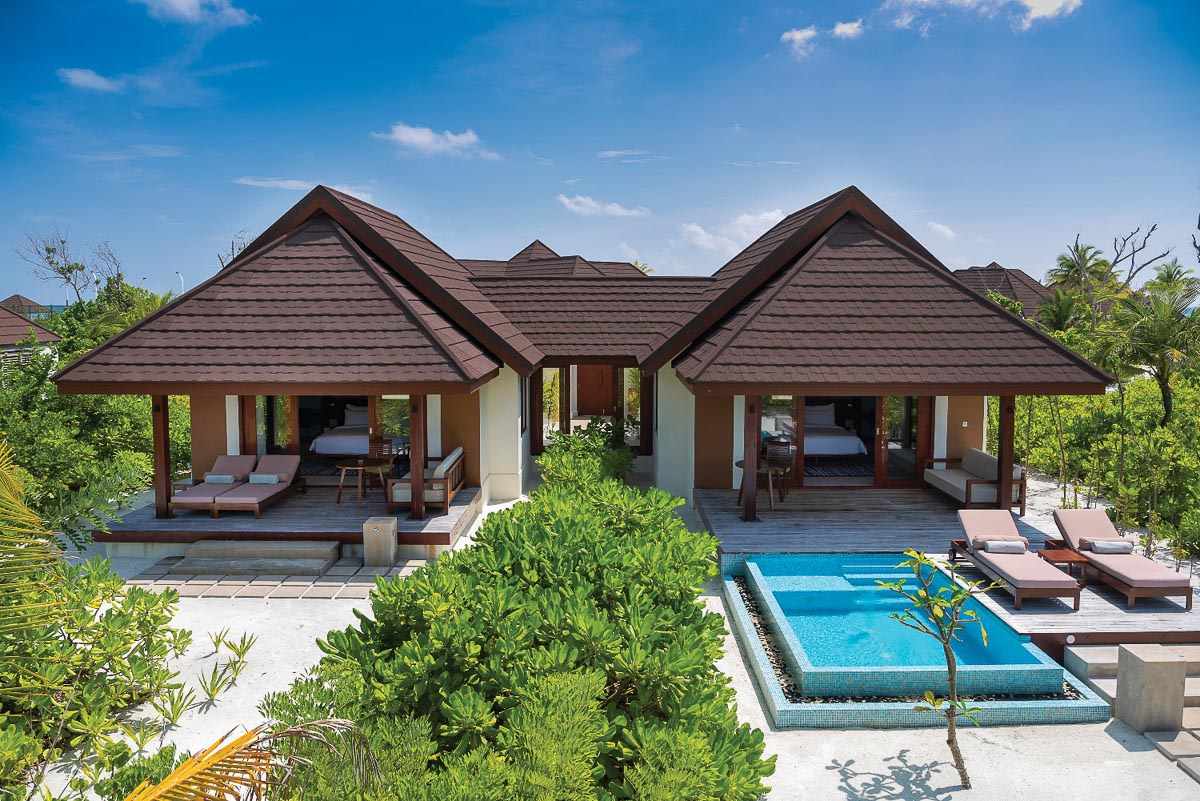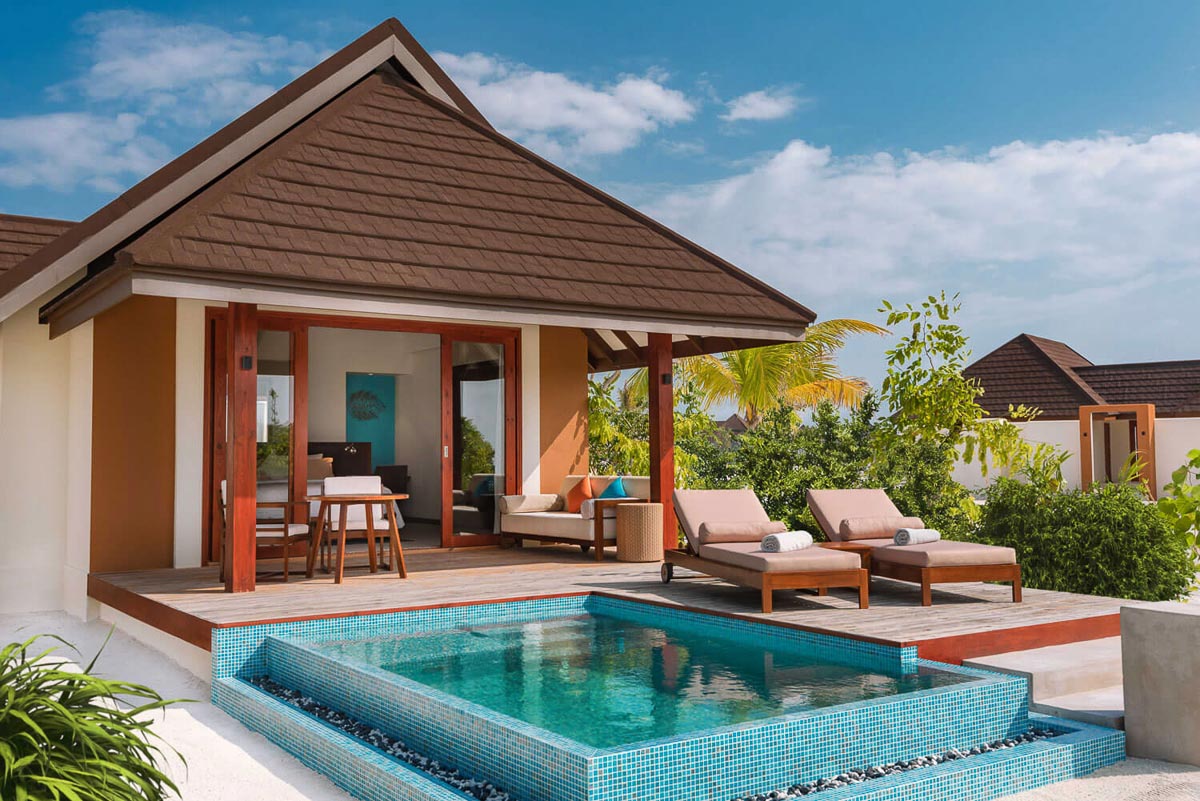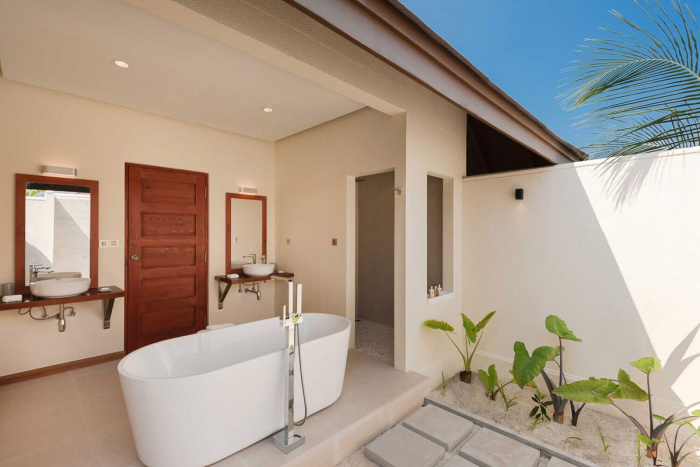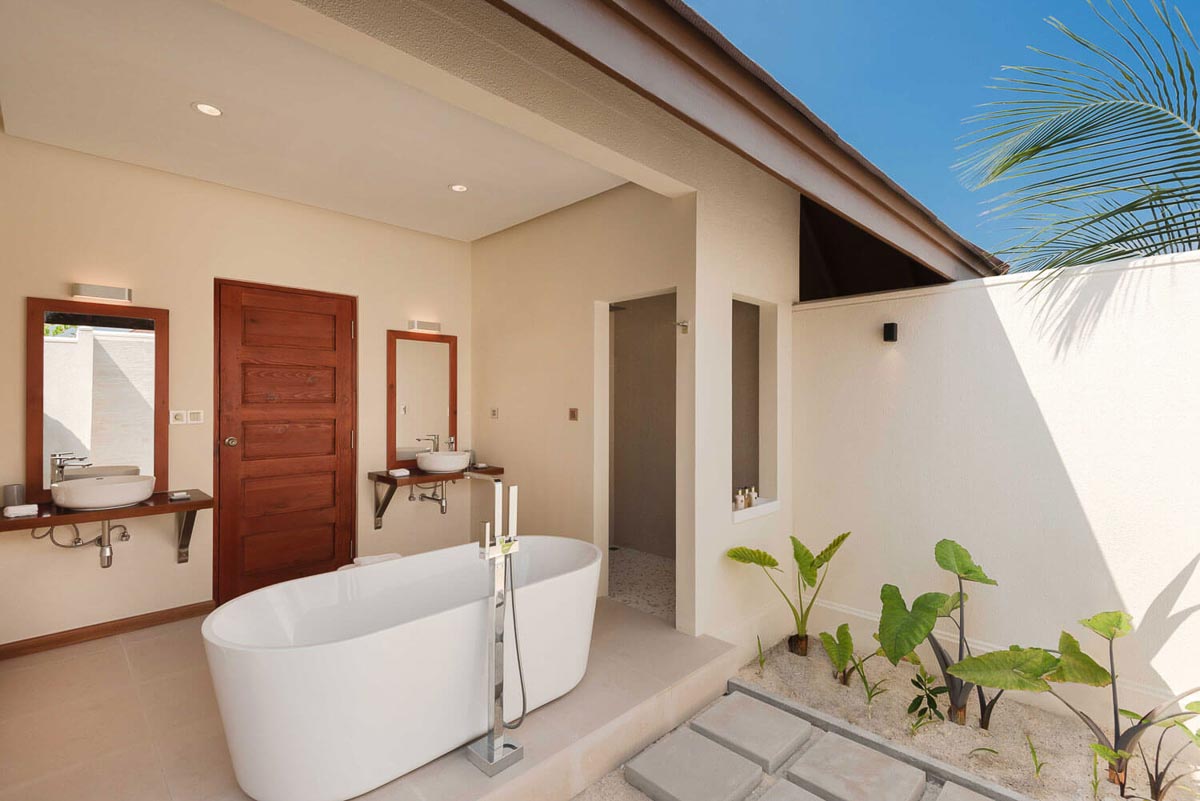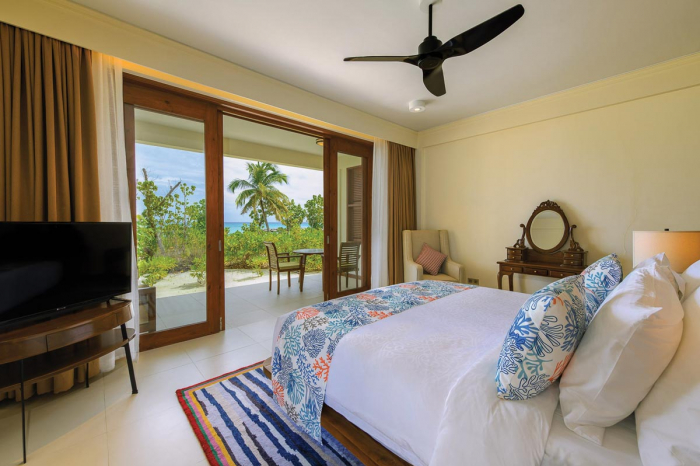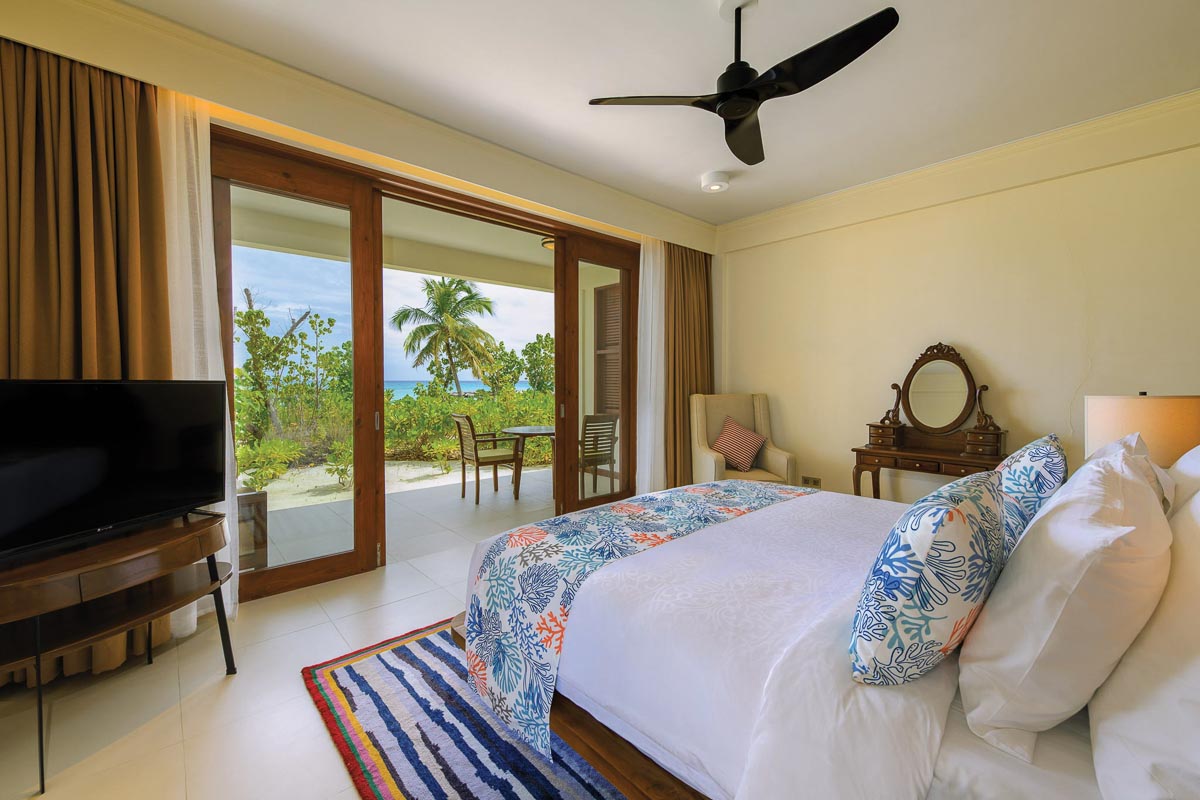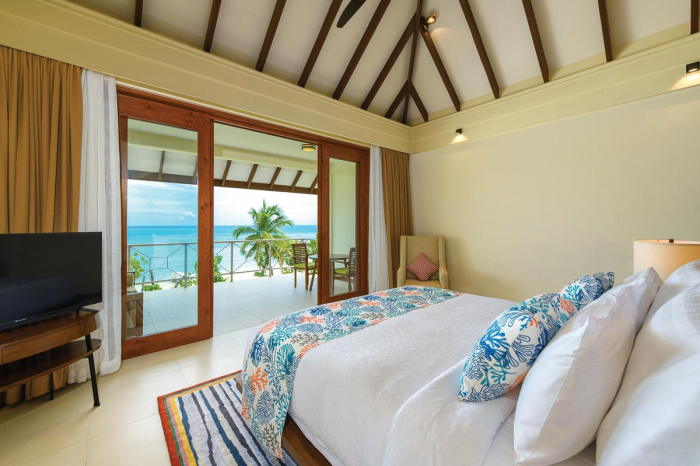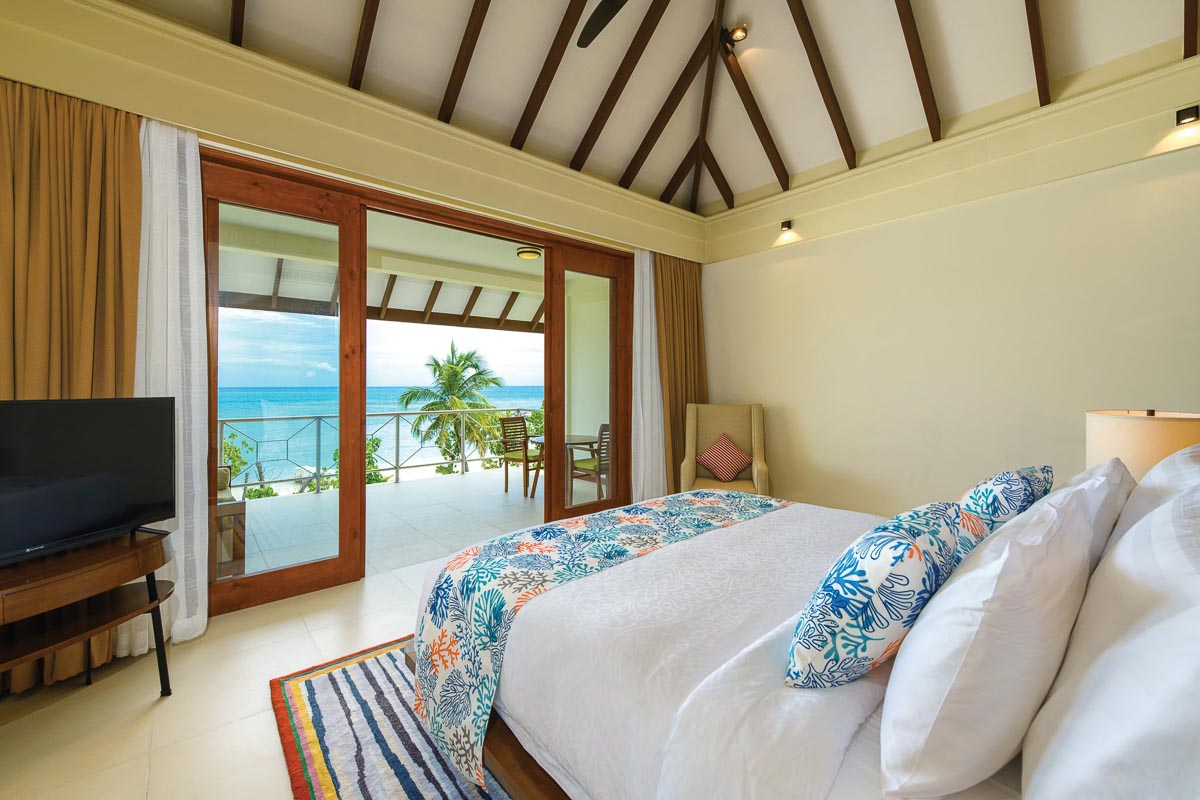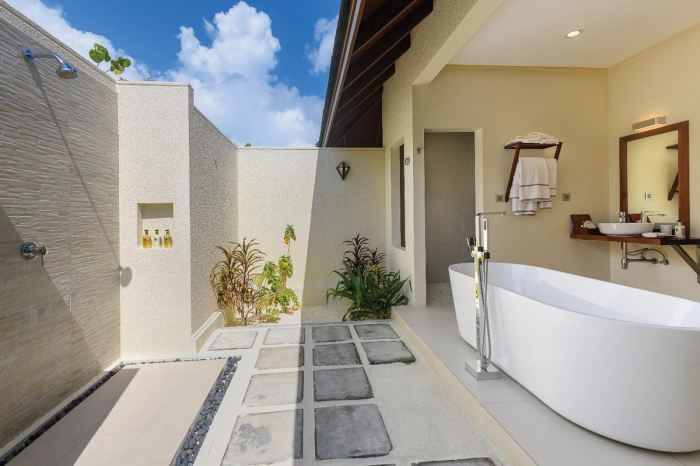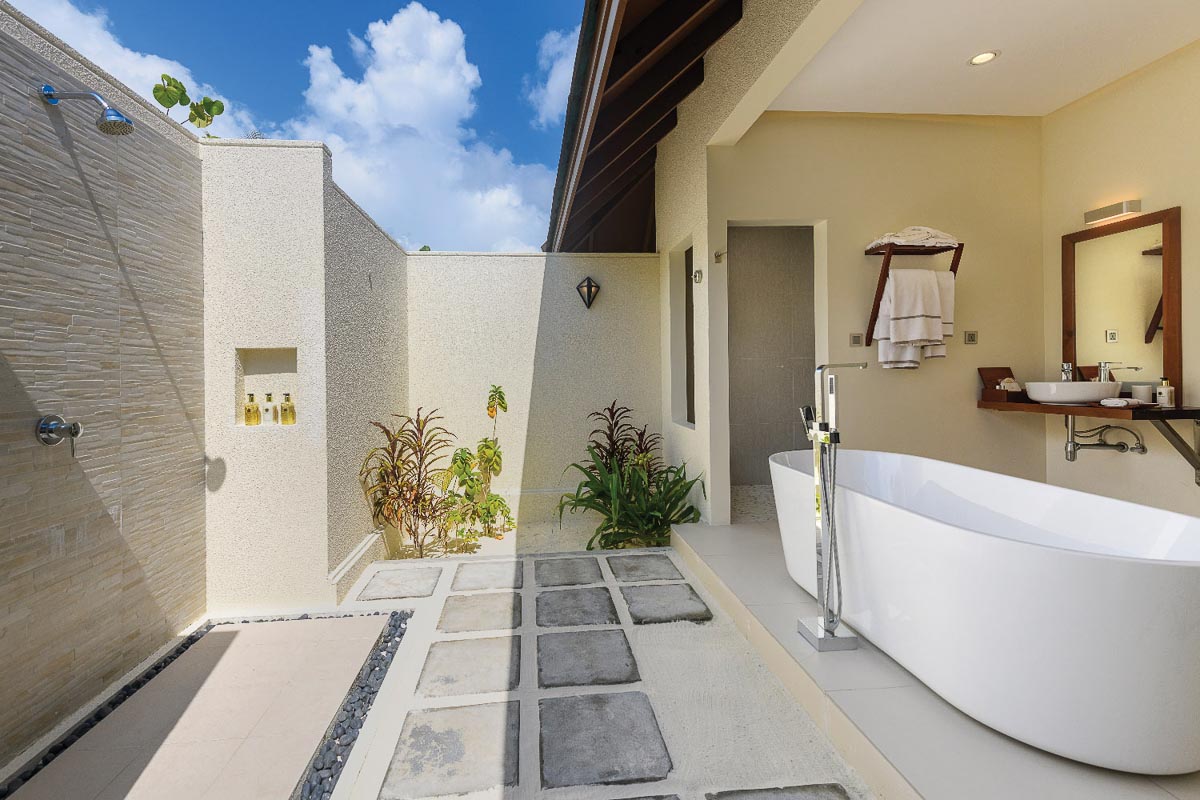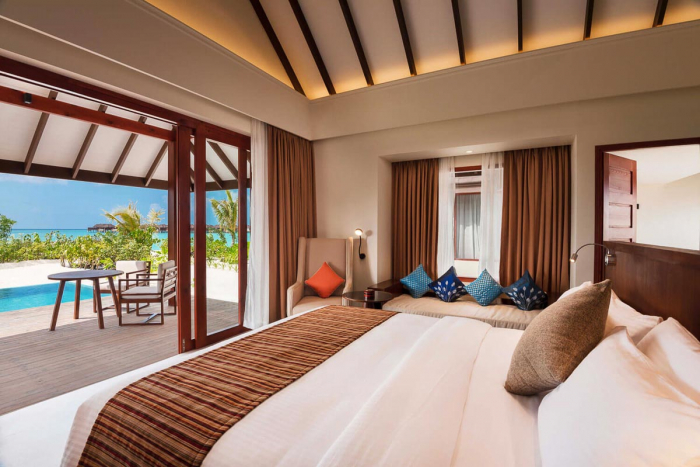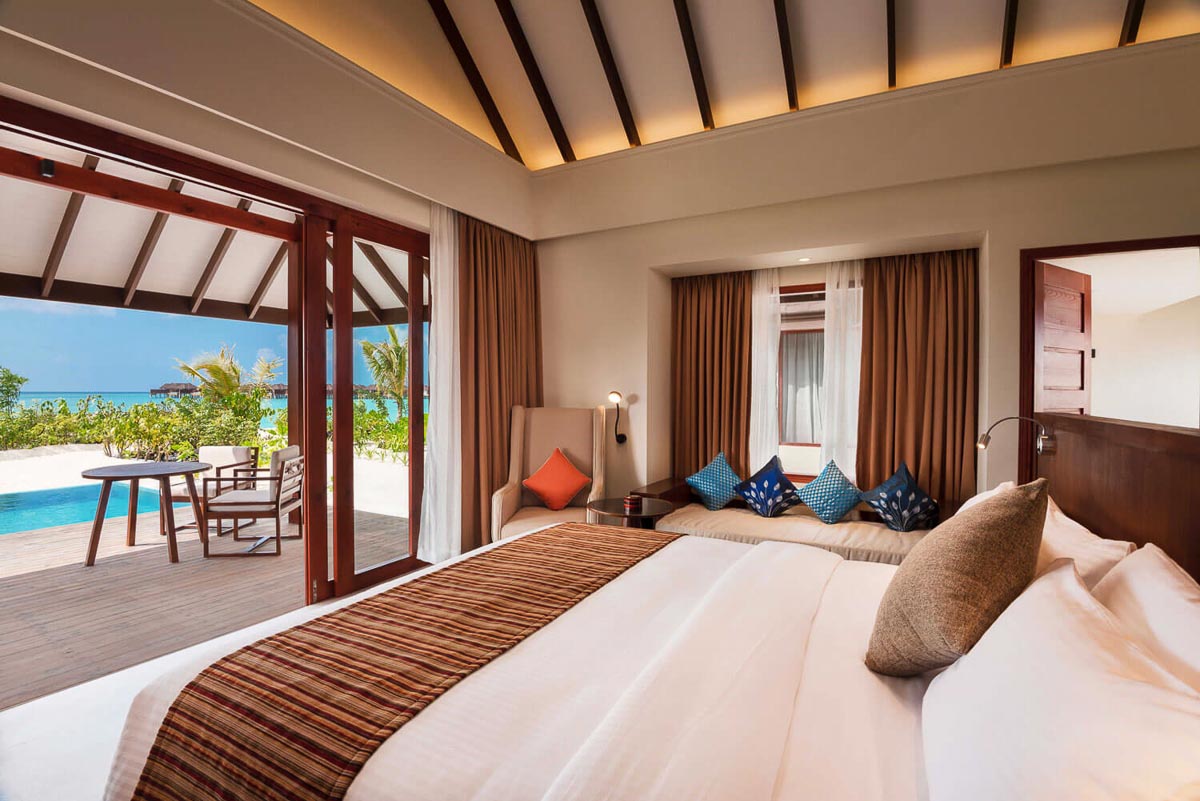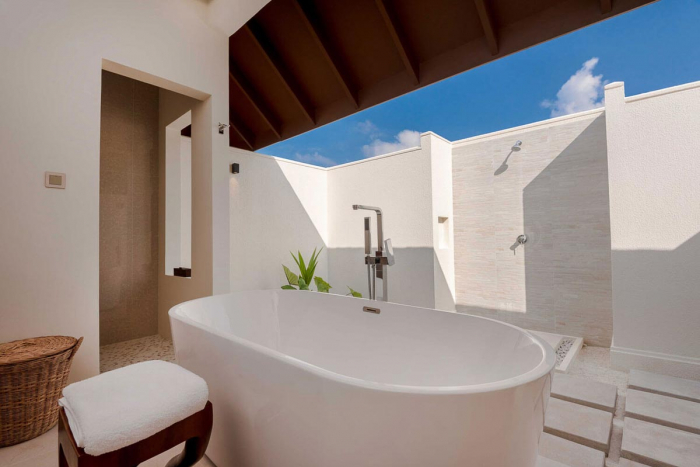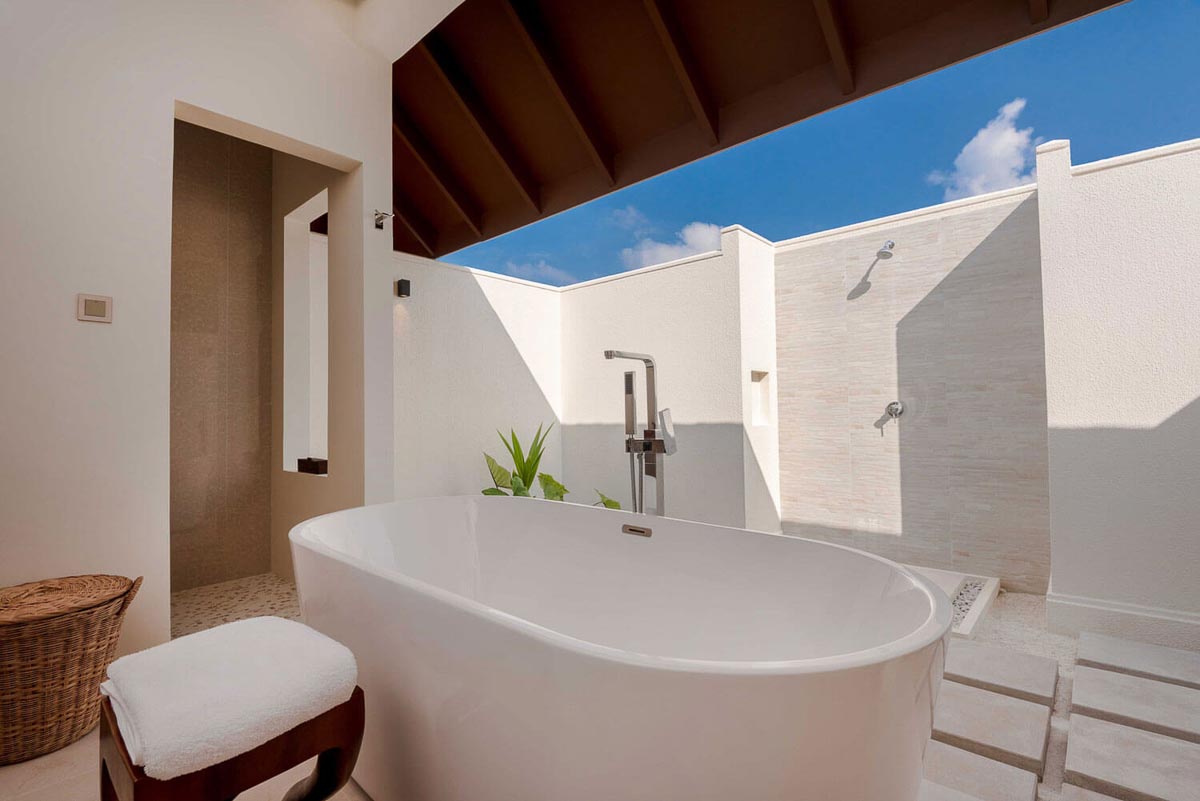 Overview
Incredible all-inclusive private island resort with facilities for all
Indulgent overwater spa with glass-bottom floors, sauna pods, and more
Possible encounters with whale sharks, nurse sharks, and manta rays
Stay active with onsite tennis, badminton, volleyball, yoga, pilates, and a gym
Located in the northwest edge of Male Atoll, Varu by Atmosphere offers quick and easy access to the international airport and many of the Maldives' most popular scuba diving experiences. This five-star resort offers a truly Maldivian experience by incorporating aspects of local traditions, cultures, and structural design, all fused together with bursts of chic tropical vibes. All guests at Varu will experience the same premium all-inclusive offering, allowing them to dine, snack, sip, and indulge to their heart's content, as well as take part in complimentary water activities, excursions, and more - making it a top choice for the holiday of a lifetime.
---
---
Amenities
---
About
About Varu by Atmosphere
Varu is one of Atmosphere's newest Maldivian resorts, nestled amongst the pristine waters of North Male Atoll, just a 40-minute speedboat ride from the international airport. Atmosphere's resorts are rooted in the natural environment and traditional culture of the region, delivering balanced and enriching getaways that intuitively respond to guests' individual needs and desires. In the local dialect, Varu refers to life in abundance - a concept embodied through the resort's all-inclusive package which combines your entire stay into one seamless experience. 
This contemporary yet naturally Maldivian private island resort blends modern architecture and tropical island vibes, inviting guests to experience the local culture and its warm hospitality while submerging them in sublime five-star service. Choose from the finest of culinary creations that span from Europe to Asia, with an authentic touch of the Maldives. Find inner balance and vitality that lasts well beyond your stay thanks to the significant onsite wellness offerings. Elevate your heart rate with extensive sports facilities and adventurous excursions. And, of course, snorkel and scuba dive in search of the Maldives most popular underwater attractions.
Explore the resort
At Varu by Atmosphere, guests can indulge in an array of exceptional gastronomical experiences, with a selection of restaurants bringing the world to you on a plate through the choicest gourmet meals. Savour quintessential Mediterranean seafood in a classy over-water setting, enjoy an à la carte beachfront grill with a refreshing sea breeze, or sample fine Maldivian cuisine in a traditionally-constructed building. And, don't forget to raise a toast to the stunning lagoon views over a delicious cocktail or cool off with a refreshing drink from the pool bar.
Tucked into a quiet corner of the southern jetty, the resort's overwater ELE | NA spa blends local healing practices with international therapies for a unique spa experience. The spa features six beautifully-designed treatment rooms with glass bottom floors, as well as a single-person steam sauna pod and a salt water infinity pool. Or, if you prefer more physical activities, the lagoon facing sports and recreation centre, DISPORT, offers a host of fitness and sports options to choose from including tennis, badminton, beach volleyball, and a fully-equipped gym, as well as scheduled weekly fitness activities including and pilates.
This resort can also organise almost any excursion you could wish for, including swimming with manta rays, snorkelling, dhoni sunset cruises, and dolphin watching, as well as watersports such as jet skiing and kayaking. And, if you need a babysitter while you're out on an adventure, the world-class kid's club, On The Move, offers scheduled activities, monitored play areas, guided art and craft workshops, and more.
Diving from Varu by Atmosphere
The PADI certified dive centre at Varu is equipped with state-of-the-art scuba gear and an experienced multilingual team who will guide guests on their journey into the underwater world. Full equipment rental is available from the dive centre, including convenient extras such as underwater torches and nitrox. Many of North Male's most exciting diving excursions are just a short boat ride away from the resort, including highlights such as whale sharks, nurse sharks, manta rays, and colourful coral reefs. And, for the more adventurous guests, the local night diving is an unmatched experience. 
---
Top tips
With Varu's all-inclusive plan, scuba certified guests can get a 20% discount on their first two dives.
The kid's club offers art and craft workshops, movie screenings, party games, fitness activities, sandcastle building, children's yoga, DJ nights for young adults, and more.
---
Diving
Diving in North Malé Atoll
Schooling reef fish

Year round
North Malé Atoll's diving is perhaps the best known and most explored within the Maldives, making it a great destination for those seeking reliable world-class experiences. The atoll is known for its healthy reefs, underwater caves, drop offs and abundant soft and hard coral, as well as encounters with large pelagics such as sharks and manta rays. And with a range of luxurious resorts, local islands and white sand beaches, North Malé offers the complete Maldives experience with options to suit every diver's budget.